The gear shopping has begun!!  Now that we are moved out of our house we have so much more time to dedicate to preparing for this upcoming adventure.  Tim and I now spend our nights researching travel insurance, visa requirements, malarial prophylaxis, trip itineraries, bus and train schedules, curriculum for home schooling the kids, travel credit cards, and the list just goes on and on and on.  But we love it.  Tim and I look forward to coming home from work and planning out this trip.  It is like a giant, logistical puzzle and we are having a blast!!
We have slowly been acquiring the gear that we will need for the trip.  Last weekend the four of us spent an afternoon at REI shopping for backpacks, hiking shoes, and travel clothing.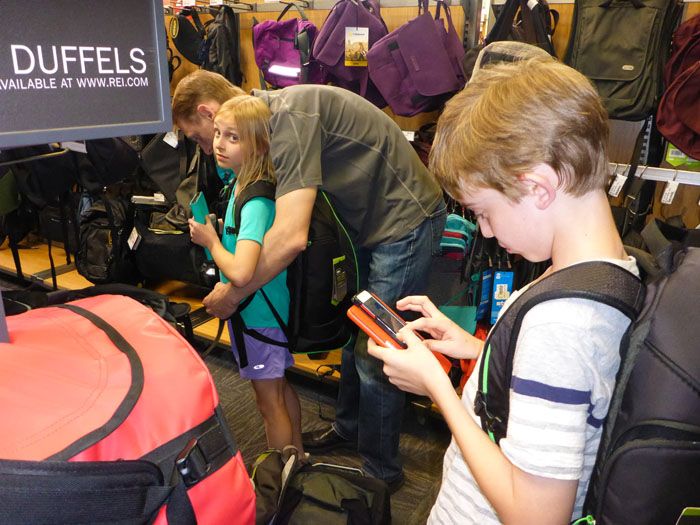 There are still a lot of things we need, and in a later post I will list out everything we are taking for those who are interested.  Hopefully we have enough room in backpacks to fit everything and enough muscles to schlep it around the world.
Just 32 days to go!!
---
This post was written in May 2014, just one month before the start of our trip around the world.