It's that time of year again…the time when travel gear guides flood the internet just in time for the holiday shopping season. We have decided to do something different. Rather than writing about packing cubes and solar cell phone chargers, we thought it would be more fun to write about some of our favorite things we use in everyday life.
Most of these items we use on a daily basis and highly recommend them. There are several travel related items but for the most part you'll see that most of these items have a lot to do with health and fitness. Eating well and exercising is one of our top priorities and most of these items reflect that. So, if you are looking for small lifestyle changes or want to overhaul your diet and exercise program, you'll like this list.
So here are 10 things we love…give them as a gift or put them on your own holiday wish list.
This guide was originally written in 2018 but it is updated on a regular basis.
Superfood Smoothies
Our health kick started back in March. It was Tyler's birthday and we were looking for a cool gift for a guy who loves smoothies. A search on Amazon led us to this awesome book and a big lifestyle change.
Almost everyday we have a smoothie as a snack or as a meal. And not just any old smoothies…superfood smoothies.
Superfood smoothies contain all of the greatness of fruits and veggies with an added health boost that comes in the form of magical ingredients called superfoods. Acai berries, maca, cacao, chia seeds, goji berries and more. These extra ingredients boost immunity, have amazing anti-inflammatory properties, and add extra calcium to your diet.
Since adding these smoothies into our diet, we feel better and have more energy.
If you want to make all of the recipes in this book, there is an initial upfront cost to purchase the superfood ingredients. Plus, you'll need a good blender.
We started off with the NutriBullet. It's a cost effective option and a good pick if you're not sure if this smoothie kick will just be a short phase or a longer lifestyle change.
The NutriBullet will only set you back about $60 dollars. It's just large enough for these recipes. The recipes in this book make two 16-oz smoothies, so cut the recipes in half if you are just making one for yourself.
Some online reviews rip the NutriBullet for leaking. I have not had this problem and I fill the large cup to the max (you'll have to for these recipes). I would recommend NOT putting the blade in the dishwasher. I had an issue with the blade rusting so I only hand wash the blade and the cup.
Slightly more expensive is the Ninja Professional 72 oz blender that gets rave reviews on Amazon. We have not used it but I think it's worth spending a few more dollars for the larger size and the better reviews (over the NutriBullet).
The Vitamix is one of the best blenders on the market (it's larger and more powerful) but it comes with a big price tag. Once blending smoothies became a daily thing in our house, we moved up to the Vitamix.
There is a BIG difference between a smoothie made in a Vitamix blender and a smoothie made in a NutriBullet. The Vitamix comes with a large enough container to mix four smoothie servings at once (great for families) and the smoothies are incredibly smooth, without any chunks or bits of fruits and nuts that the NutriBullet leaves behind.
You will also need to purchase the superfood ingredients, which can all be bought on Amazon or in health food stores (I primarily use Amazon). Like I said, it's a big upfront cost but these ingredients last a very long time. The prices of buying these ingredients may make this smoothie idea less appealing, but they last about 6 months, depending on how frequently you make a smoothie (I seem to go through Medjool dates, hemp seeds, and goji berries the fastest).
If you want to get an idea for pricing, click the link to see it on Amazon:
The author of Superfood Smoothies has a section on cost-cutting ideas and she estimates the average price of one of these smoothies to be $5.
Our favorite smoothies:
Banana Berry
Chai
Grapefruit Pomegranate
Blackberry Vanilla
Tropical
Vanilla Almond
Chocolate
Note: Many of these smoothies contain added protein and healthy fats, so they can be used as meal replacements.
Matcha Powder
If you want to boost your health without heading down the smoothie route, add this simple ingredient to your diet.
Matcha powder is ground green tea leaves. You can add it to water and drink it or use it in recipes to make muffins and cookies. And yes, you can even add it to your superfood smoothies for an even bigger health boost.
The health benefits of matcha powder are amazing. One cup of matcha tea is the equivalent of drinking 10 cups of regularly brewed green tea.
Matcha powder contains the power antioxidant EGCg, which helps fight cancer and prevent disease. Matcha powder also boosts the metabolism, can help lower cholesterol, enhances mood, and aids concentration.
I got into the habit of drinking a cup of coffee after lunch to keep me awake and focused in the afternoon. Now, I replace that cup of coffee with a cup of matcha tea and it works wonders. Not only am I more alert but I'm more focused and even my mood is a little brighter. It's amazing…and to know that I'm getting all of the other health benefits along with my energy boost is wonderful.
I simply add a teaspoon of matcha powder to a cup of water, gulp it down, and 15 minutes later I'm ready to be productive again.
It's an easy, cheap health boost…give it a try!
Hydroflask
We bought Hydroflasks before our trip to Europe this summer, thinking we would only use them for travel, but we now use them on a daily basis. Tyler and Kara take them to Cross Country practice and Tim and I use them when we go to the gym. We have eliminated using plastic water bottles since purchasing our Hydroflasks, a huge benefit for the environment.
For a water bottle, it comes with a big price tag. But it's worth it. Hydroflasks keep cold water cold and hot water hot. We tested it out numerous times while hiking this summer and the water really does stay ice cold for hours.
They're durable, they'll last a long time, and you can take your pick from a number of bright colors and sizes. We use the 21 oz Hydroflask with the sport cap.
Eneloop Rechargeable Batteries
This may not be the most exciting thing on this list, but I can't live without these batteries now. I originally bought Eneloop rechargeable batteries for our around the world trip, just so we would not have to buy AA batteries on a regular basis, and now they have replaced our supply of one-time-use regular batteries.
Like the smoothie option, it can be an expensive purchase, however, you can recharge these batteries hundreds of times, so in the end, you save money. Plus, it's much better for the environment.
There are two types of batteries, regular and Pro. We use the Eneloop Pro. They are more powerful and last longer than the regular capacity batteries.
JavaPresse Manual Coffee Grinder
This year I started grinding my coffee before drinking it. Freshly ground coffee tastes better than the store bought coffee grounds that have been sitting on the shelves for weeks (or months).
This handy little coffee grinder is cheap and does a great job grinding coffee. It takes about 60 seconds of hand cranking this gadget to make enough coffee grounds for a cup of coffee. It takes a little getting used to…at first it feels like you're waking up and getting a workout just to make a cup of coffee. But it's relatively quiet so I don't end up waking up my family with a loud, electric grinder.
Tsuro
This game is so cool. It takes about one minute to learn how to play it and it's different every single time you play. Essentially, you want to be the last dragon on the board, using your tiles to create paths to keep yourself safe and send your opponents off the edge of the board.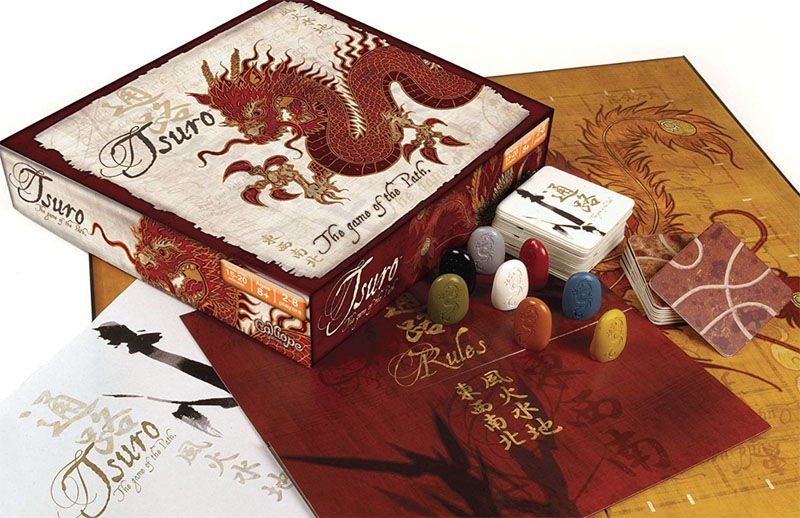 Game play is quick, kids as young as 5 can understand the rules, and it's a simple strategy game that is lots of fun to play.
Some of our other favorite games are Codenames, Splendor, Takenoko, and Ticket to Ride.
Essential Oil Diffuser
Add a little aromatherapy to your life with an essential oil diffuser. Simply add water and few drops of your favorite oil, enjoy the smell, and reap the health benefits.
There are a lot of benefits to using an essential oil diffuser. Some oils relieve stress, some promote better sleep, some enhance concentration, and some can balance your moods. Plus, they make your house smell great without burning a candle or adding extra chemicals into the air.
I use an Urpower essential oil diffuser. The Natrogix Bliss Essential Oils pack is a great starting point that gives you nine high quality essential oils with recipes for how to use them. I love blending the eucalyptus with lemongrass and the peppermint with lemon. Use the lavender to promote sleep and reduce stress, sweet orange to brighten your mood, and rosemary to promote cognition and memory.
If you really get into it, you can expand your options with even more essential oils. I also love blending vanilla and clove bud with cinnamon, peppermint with cypress, and lemon with grapefruit. The options are endless. There are some great articles on the internet about the benefits of essential oils with recommended recipes. Click here to learn more.
One Line a Day Journal
A Line a Day Journal is a five-year memory book. Each day, you write a sentence or two about your day. The book is organized so each page is one day of the year, with five sets of blank lines for each year. By the time you get to the fifth year, you can look back and see what you did on that same day for the past four years.
It's a very quick way to document something exciting, scary, crazy, or very typical about your day. The best part is looking back at what you did and how your life has changed.
I am now on my tenth year and second book. It's really neat to read about Tyler and Kara when they were young, what was going through our minds the year before we traveled around the world, and all of the funny things that happen in life that we tend to forget.
P90X
Get stronger, get leaner and improve your fitness without going to the gym. This three-month program really works.
Like the superfood smoothies, there is an upfront cost because you will need to purchase dumbbells and either a pull-up bar or stretch band kit. However, these items, combined with the cost of the DVD's, is less than your average gym membership.
It's a three-month program, but that doesn't mean that you do it once and then never pick up a dumbbell again. We purchased P90X in 2012 and it is still part of our weekly exercise routine. All four of us do Ab Ripper at least once a week (it's only 17 minutes long and your abs will love you for it!!) and I incorporate some of the sessions as part of my weight-training program. Tim, Tyler, and I have each done the entire three-month program multiple times since 2012.
There is a schedule for the three-month program to get you the maximum benefit. Most sessions take about an hour.
I love it that I can spend 45 minutes to an hour, in my own house, and weight train with very little equipment.
Garmin Smartwatches
All four of us wear Garmin smartwatches. Garmin makes a great product and our watches are our new favorite gadgets.
Tyler has the Garmin Forerunner 745. He uses this primarily to track his training runs and monitor his pace in Cross Country races.
Four years ago, Tim and I got Fenix 5 Plus watches. These are awesome. This watch tracks pretty much everything. We train for triathlons so it tracks our runs, our swims, and the hours we spend on the bike. After a workout, the watch gives us an evaluation of our effort and training goals. If you are a data nerd, like us, it's the coolest thing.
The best thing about this watch is the GPS tracking and topographic trail maps. While hiking, we can see the trail map right on our watch. This watch helps keep us from wandering off the trail (which can happen on primitive trails and trails that aren't well marked).
Plus, we have access to maps, can listen to music right from our watch, and monitor our sleep cycles, heart rate, and more. This watch is awesome and well worth the money, if you think you would take advantage of these features.
---
Happy shopping! And if you have any questions, let us know in the comment section below!
You Might Also Like: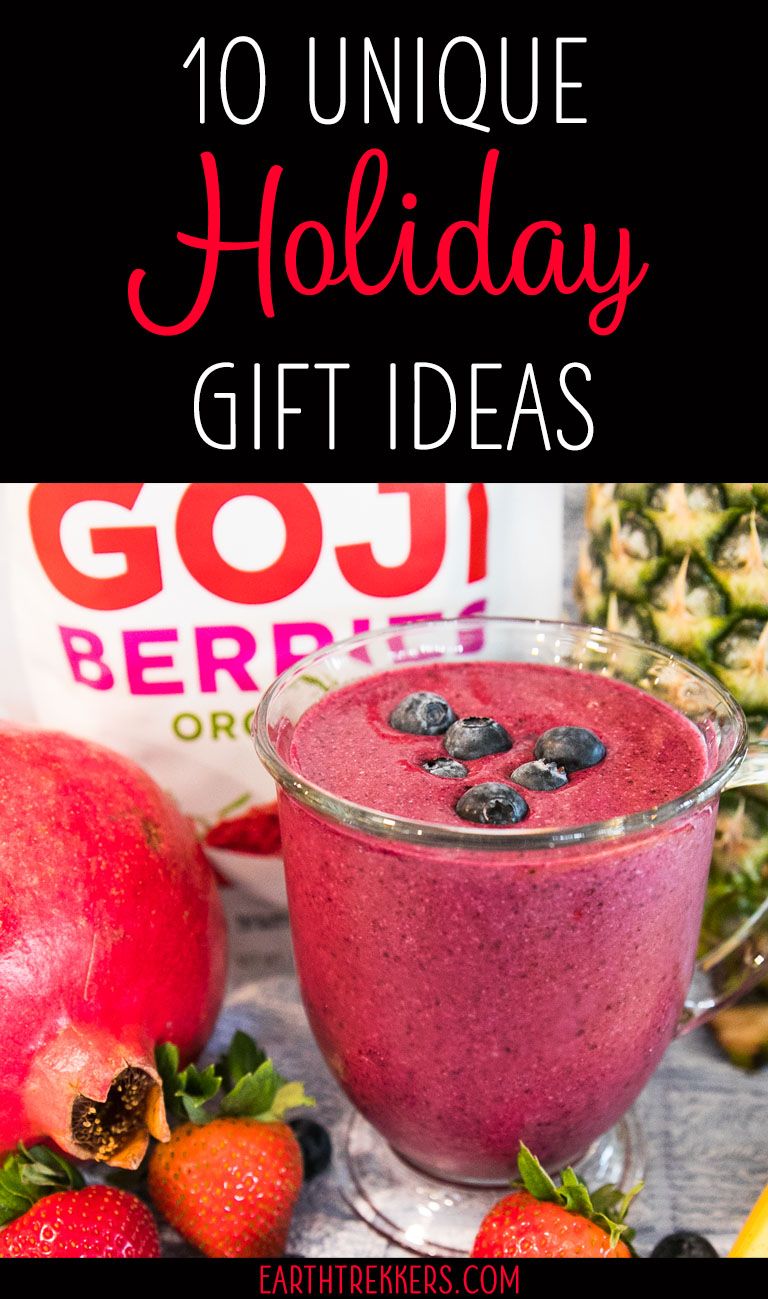 Note: This post contains affiliate links. When you make a purchase using one of these affiliate links, we get paid a small commission at no extra cost to you.
All rights reserved © Earth Trekkers. Republishing this article and/or any of its contents (text, photography, etc.), in whole or in part, is strictly prohibited.