Every year, the nature of travel changes. The world economy, terrorism, politics, and social media all impact the world and how people travel. This year will not be any different, so here are some things you need to know about traveling in 2017.
While most of this advice pertains to people in the US, some of this information may also be useful to people from other countries.
Flights Between the US and Europe are Getting Cheaper
Thanks to newer, budget airlines like Wow Air and Norwegian Airlines, prices are dropping between the US and Europe. Norwegian Airlines is advertising one-way fares to Europe as low as $69!!
I spent some time on Norwegian Air's website. Yes, they do offer insanely low prices, but I never did find that amazing $69 deal. However, in January, February, and March, I did find one-way fares between New York and major European cities at relatively low prices.
These fares are changing everyday, but as of January 3, 2017, here are some great one-way deals on Norwegian Airlines from New York:
Amsterdam $178.90
Barcelona $202.20
Copenhagen $139.00
London $194.90
Paris $182.40
If you want to fly from New York to Guadeloupe in the Caribbean, you can go for as low as $49 one-way.
To get these fares, act fast. The number of seats available at these prices are limited per flight. Also, these prices do not include "extra options" such as a checked bag, your meal, or the ability to reserve your seat (these options combined cost an additional $100 per one-way fare). But these low prices do include taxes and surcharges.
If you act fast and are flexible with your travel dates, then Norwegian Air is a great option.
We traveled on Norwegian Air in June 2014. This is the airline we used on our first flight around the world, flying from New York to Copenhagen and on to Rome. We had a very positive experience and would not hesitate to recommend Norwegian Air.
Visit their website here.
Another up and coming budget airline is Wow Air. They are based in Iceland and their hub is in Reykjavik. Iceland is HOT right now!! You could use Wow Air to get to Iceland or as a cheap way to travel to other European countries.
I priced out a round trip fare from BWI to Rekjavik for a grand total of $299 per person. This was for a trip in January, during Iceland's off-season, which accounts for the lower prices. This fare also does not include a checked bag or meals and Wow Airlines does not offer inflight entertainment. But if you are looking to get to Iceland or other European countries cheaply, then this is another airline to keep on your radar.
Visit their website here.
Considering Cuba? You May Not Want to Wait
Like Iceland, Cuba is another hot destination right now. More and more airlines are flying from the US to Cuba. And many people want to travel to Cuba "before it changes."
There is another reason why you may not want to hold off on planning that trip to Cuba. According to the New York Times, FOX News, and numerous travel sources, the election of Donald Trump may change the travel rules between the US and Cuba. It may once again be more difficult for Americans to travel to Cuba.
Why? Donald Trump states that the deal the Obama Administration made with the Castro regime is very one-sided. This deal primarily benefits the Castro regime and does very little to improve the human rights of those living in Cuba. Donald Trump has mentioned cutting ties with Cuba until Cuba changes its human rights policies.
Will the travel rules change? It's unclear. But if you are thinking about a trip to Cuba, why wait?
Read more about this:
FOX News: Trump Could Ice Thawing Relations with Cuba
NY Times: Weighing a Last Minute Trip to Cuba
Politico: What Will Trump Do About Travel to Cuba?
Why You Should Renew Your US Passport Now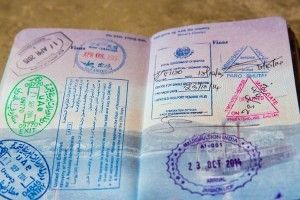 2007 was the first year that US Citizens needed a passport to travel to the Caribbean and Mexico. Well, those passports are all approaching their expiration dates. If you are one of these people whose passport is going to expire soon, do not wait until the last minute! The US State Department is expecting a huge increase in renewals through 2018.
Currently, it takes 4 to 6 weeks to process your new passport. You can pay an additional $60 to expedite the process. Plan ahead and save your money!!
For more on how to renew your passport, visit the US State Department website.
Driver's Licenses from 9 States will not be Valid for Domestic Flights
Starting January 22, 2018, if you hold a driver's license from one of nine states, you will not be able to use it as identification when you travel, even on domestic flights.
These nine states are Kentucky, Washington, Missouri, Montana, Maine, Pennsylvania, South Carolina, Oklahoma, and Minnesota.
Why? The licenses from these nine states do not meet the federal government's minimum standards.
If you are from one of these nine states, you can use a passport, military ID, or permanent resident card to get through TSA. Or, you can wait and see if the policies in your state will change in time to meet the government's minimum requirements.
This is another reason to make sure your passport is up to date!
Need Some Travel Inspiration for 2017?
Here's the fun part of this article…choosing where to travel in 2017.
Most of the big travel websites, like Lonely Planet, Forbes, and Conde Nast, have their picks for the hottest destinations of 2017. The countries that are making the hot list for 2017 are Canada, Finland, Colombia, and Myanmar, among others.
Bagan, Myanmar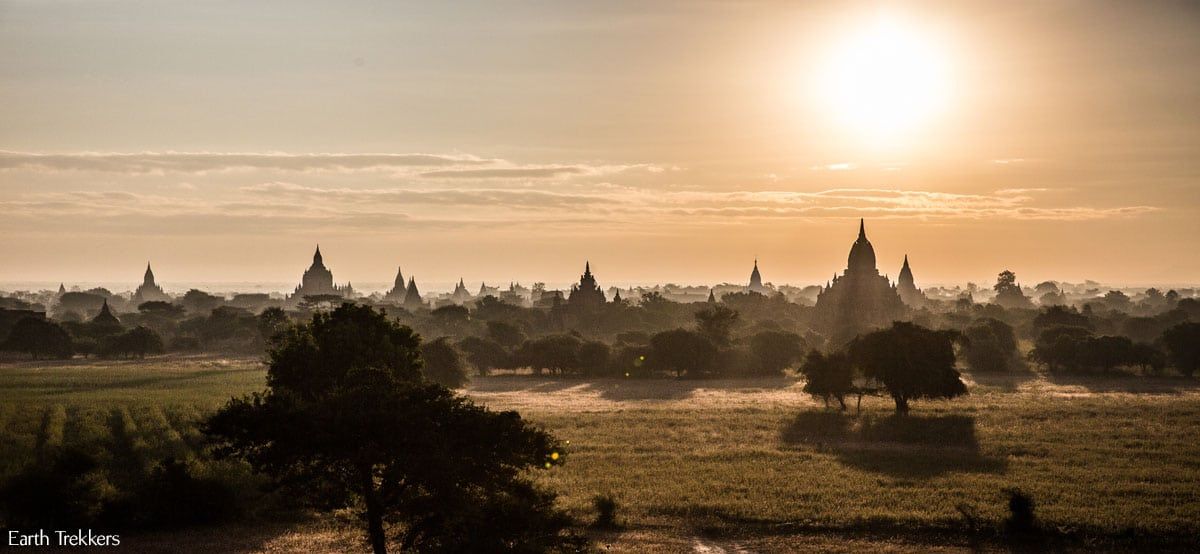 We love reading Lonely Planet's annual publication about the Best in Travel each year. If you want to check out what they think the hottest cities and hottest countries from around the world are going to be, visit their website.
Or, buy their latest and greatest source of travel inspiration, Lonely Planet's Ultimate Travel. It is a gorgeous book, filled with sites from around the world. If you are looking for some travel inspiration, look no further. This is one of our favorite travel books of all time.

Here's to an adventurous 2017! Happy Traveling!
Note: This post contains affiliate links. When you make a purchase using one of these affiliate links, we get paid a small commission at no extra cost to you.