We are working with Bloomsbury Publishing to give away one free copy of Where the Magic Happens, How a Young Family Changed Their Lives and Sailed Around the World by Caspar Craven.
Note:  This contest is now closed.
A Brief Overview of the Craven Family World Adventure
The Craven family spent close to two years circumnavigating the globe in a sailboat.
I first learned about Caspar and his family in the fall of 2015. We had just finished our trip around the world and the Craven family was about to embark on the final leg of their journey around the world. I don't recall exactly how we started talking, it just seems that families who are traveling around the world somehow end up crossing paths digitally.
In December of 2015, Caspar wrote a guest post for our website. It was a quick question and answer session, and it's a great introduction to his book. You can read it here:
Sailing Around the World…an Interview with an Inspiring Family
During their journey around the world, this family of five sailed 35,000 miles, visited 26 countries, and went on a life changing adventure.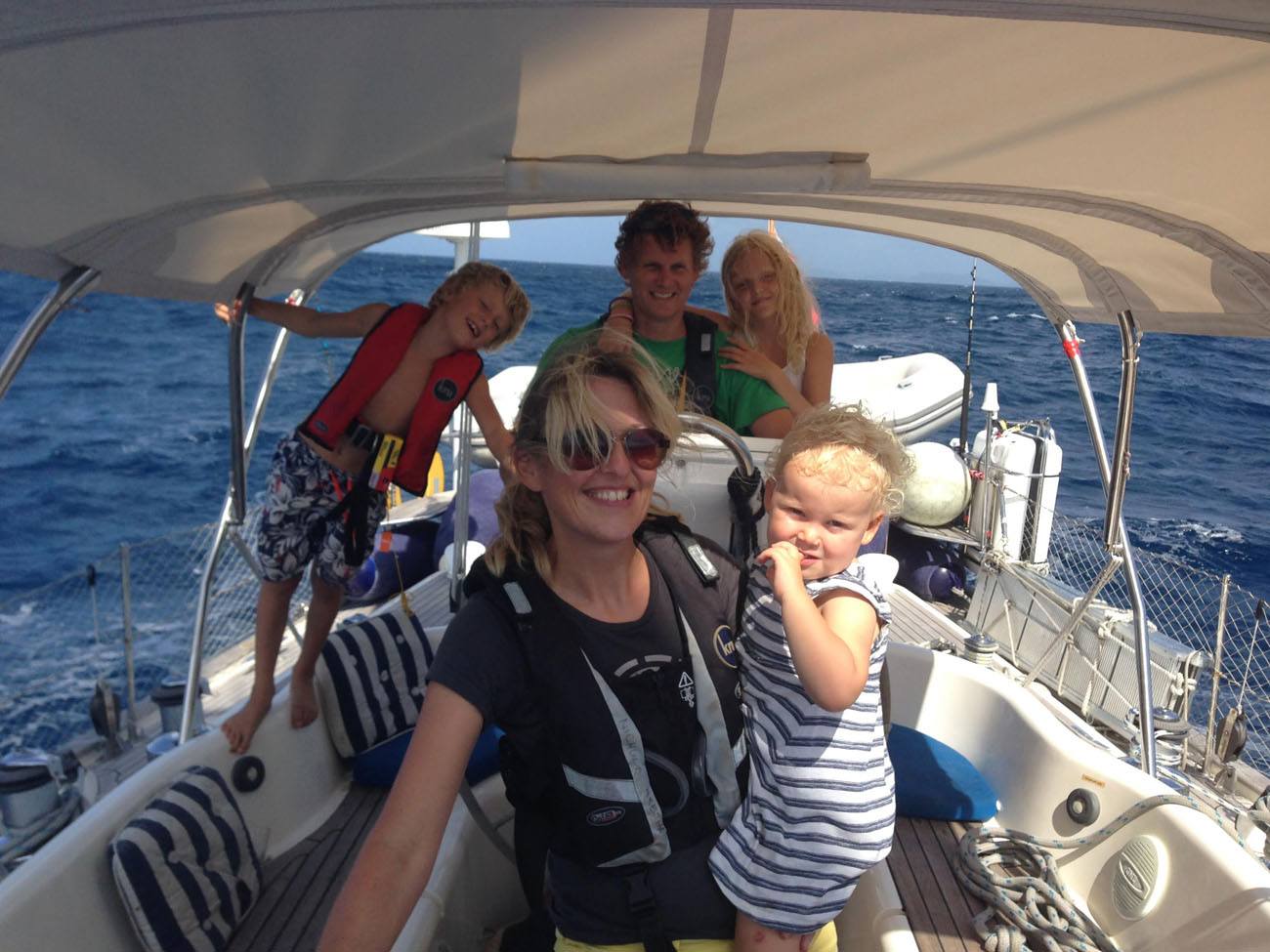 Since the completion of their journey in 2016, Caspar wrote a book called Where the Magic Happens, How a Young Family Changed Their Lives and Sailed Around the World.
His book begins long before they sailed away from land. For me, the most amazing part of their story is what it took for them to plan and prepare and save enough money in order to make this happen. It's crazy and hectic and very inspirational.
The second half of the book is about their journey around the world…the difficulties they faced, the places they visited, and what it was like to be together as a family 24/7 on a sailboat.
If you are curious about what it would be like to sail around the world or you are contemplating doing something similar, add this book to your reading list.
You can purchase Where the Magic Happens on Amazon or enter our contest for a free copy.
How to Enter the Giveaway Contest
Where the Magic Happens is about going outside of your comfort zone.
Is there something you dream of doing that would take you outside of your comfort zone? We'd love to hear your ideas.
To enter the contest, answer this question:
What is an adventure that you would love to do that both scares and excites you?
To be entered in the giveaway, answer this question in the comment section of our Giveaway post on Facebook.
Click here to visit our Facebook page.
Your comment on our Facebook post enters you into the contest.
The winner will be randomly selected from these comments.
Contest Rules
To enter, comment on the Giveaway post on our Facebook page. Comments at the end of this article will not be counted.
Only one entry per person.
The contest will run from Friday, June 8 until 11:59 pm EST Friday, June 15.
The winner will be announced on Saturday, June 16.
The winner will randomly be selected.
We will contact the winner through Facebook. We will request your email address and share it with Bloomsbury Publishing so they can contact you.
You will receive your signed copy of the book directly from Bloomsbury Publishing.
Disclaimer: This promotion is in no way sponsored, endorsed, administered by, or associated with Facebook.
---
Click here to visit our Facebook page.
Good Luck!