Thank you for joining us!
You are getting this email because you subscribed to our newsletter on earthtrekkers.com.
Our mission is to bring you travel advice, interesting travel stories, and amazing photography right to your inbox every week. We are a family of four that has traveled around the world and we want to share what we have learned with you. Our goal is to help you travel more and travel better. Read more about our story.
As promised, here is your free eBook:
Travel Inspiration: 24 Amazing Destinations Month by Month. Download your copy here.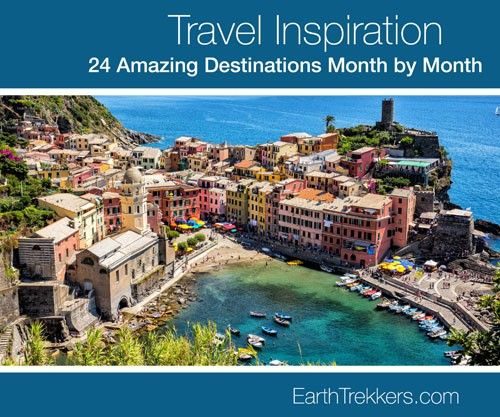 We Want to Hear From You
Please email us if you have any questions. Your emails go directly to our inbox and we are the only ones who read them. We love to offer free, personal travel advice.
Don't forget to say hello to us on Facebook, Pinterest, Instagram, and Twitter.
Cheers!
Julie, Tim, Tyler, & Kara
P.S. If you are traveling soon, you might want to check out these links: