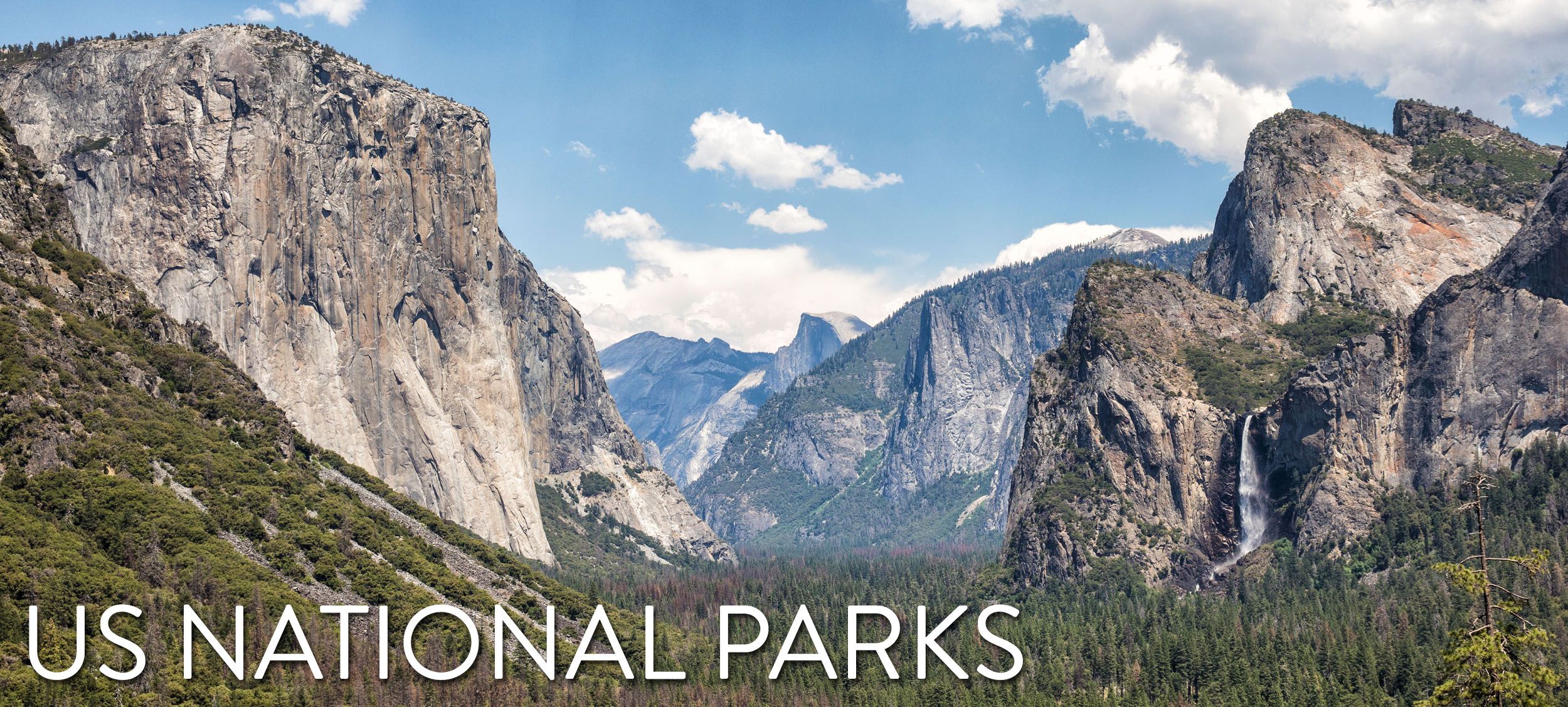 Stretching from the South Pacific, across the United States to the Caribbean, are 63 national parks. These national treasures preserve iconic landscapes, majestic mountains, primordial forests, arid deserts, misty coastlines, immense canyons, wildlife, and historic landmarks.
The opportunities for adventure are endless. Hiking, rock climbing, rafting, mountain biking, sand boarding, horseback riding, mountaineering, canyoneering, and multi-day backpacking trips all make it onto the to-do list. Stand on the tallest peaks, go on a scenic drive through breathtaking landscapes, explore the underground fantasy land of caves and caverns, gaze up at the tallest trees in the world, camp under the stars, or explore unspoiled wilderness.
Whether you are planning a cross-country road trip or are just looking for your next adventure, we want to help you plan the perfect trip.
US National Parks List
We are on a mission to visit all of the national parks. Currently, we have been to 34 national parks with big plans to visit many more in the upcoming years.
Below is a list of the 63 national parks. To learn more about the parks we have visited, click the name of the park to be taken to a new page or post. Or, scroll down for more options.
COMPLETED | IN THE WORKS | STILL ON OUR TO-DO LIST
Note: We visited both Haleakala and Hawaii Volcanoes National Park over 20 years ago, but we currently do not have updated information for these two parks. However, you will see us here this summer.
Which Ones Do You Want to Visit?
Planning Advice & Inspiration
"National Parks are the best idea we ever had. Absolutely American, absolutely democratic, they reflect us at our best rather than our worst."
Learn More About the National Parks