Do you want to know how we capture the images that you see on our website? Here is our photography gear guide, with links and explanations of our photography gear and accessories. At the end of this post, we offer tips and tricks on how to take better photographs while traveling.
Photography Gear Guide
Canon 5D Mark III
Most of the photos you see on this website were taken with the Canon 5D Mark III. I replaced this camera with the newer Canon 5D Mark IV in June 2017.
The Canon 5D Mark III is a 22 MP full frame camera for the serious amateur or semi-professional photographer. It is excellent in low light situations, shoots 1080p video, and can take up to 6 photos per second. Most importantly, this camera produces large, crisp, vibrant photos.
The Canon 5D Mark III is very durable. I owned this camera since 2012 and it has been through a lot. I've dropped it, it's been rained on numerous times, it survived the dry, dusty conditions in India and Africa, and it was even slimed by elephants in Africa. This camera saw daily use while we traveled around the world, in addition to the hundreds of hours it was used during other travels, sporting events, and daily life.
The only downside of this camera is its size. It is not a compact camera and it is relatively heavy. Yes, there are lighter, smaller, more travel friendly DSLR cameras available, but I love the Canon 5D. It is a little cumbersome, but for me it is worth it in order to get these photos.
Since the release of the Mark IV, the price of the Mark III has decreased. It's much more budget friendly, now almost $1000 cheaper than the Mark IV version on Amazon.com. If you want a high quality, full frame, dependable camera without an enormous price tag, consider the Canon 5D Mark III.
Upgrading to the Canon 5D Mark IV
Tim surprised me with the Canon 5D Mark IV on our wedding anniversary. I began shooting photos with this camera in June 2017.
Is the upgrade to the Canon 5D Mark IV worth it? For me, yes. There are some very slick features that I love.
All photos can be geotagged using the built-in GPS, so I have the exact GPS coordinates for all of my photos. This seems to be an almost universal feature on cameras nowadays, so it's not that earth shattering, but it is something the Mark III is lacking. You can get a separate GPS tagger for the camera (keep reading) but it makes the large camera even bulkier and heavier.
My favorite feature is the built in Wi-Fi. Now, I can transfer photos directly from the camera to my phone and then share them almost instantly on Instagram and Facebook. This is huge for me. With the Mark III, I had to wait until we were back in the hotel, transfer the photos to my computer, and then share them from there. Again, this may not be important for some people, but it makes sharing our photos and experiences on social media so much easier and convenient.
There are numerous other upgrades I love…a better, larger touch-screen LCD screen, an upgraded photo processor, and faster, more accurate focusing. The Canon 5D Mark IV is 30 MP full frame camera with the ability to shoot 4K video. The photos I get with the Mark IV are crisper and clearer than the Mark III, although it is only a mild improvement.
Here are some of my favorite photos taken with the Canon 5D Mark IV.
Venice, Italy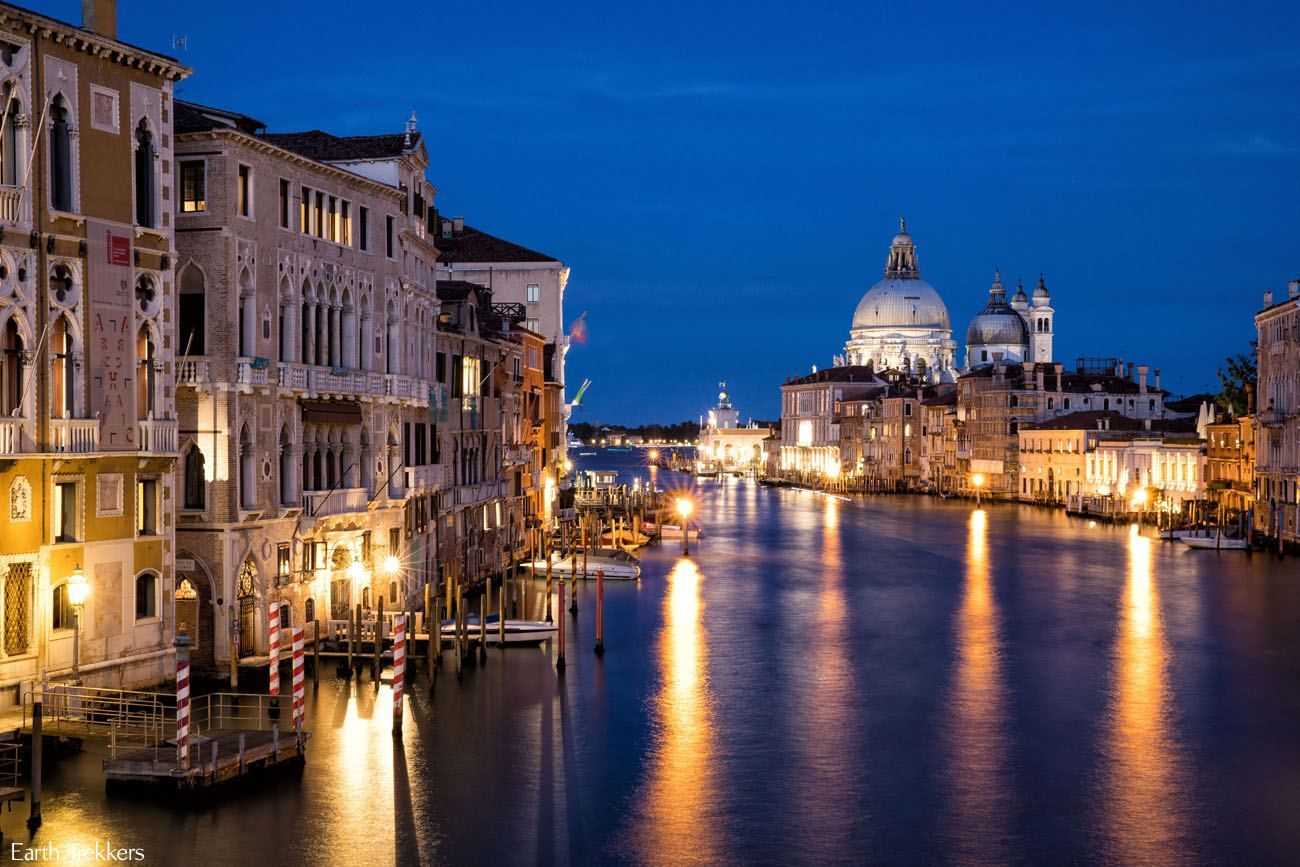 Bastei Bridge, Germany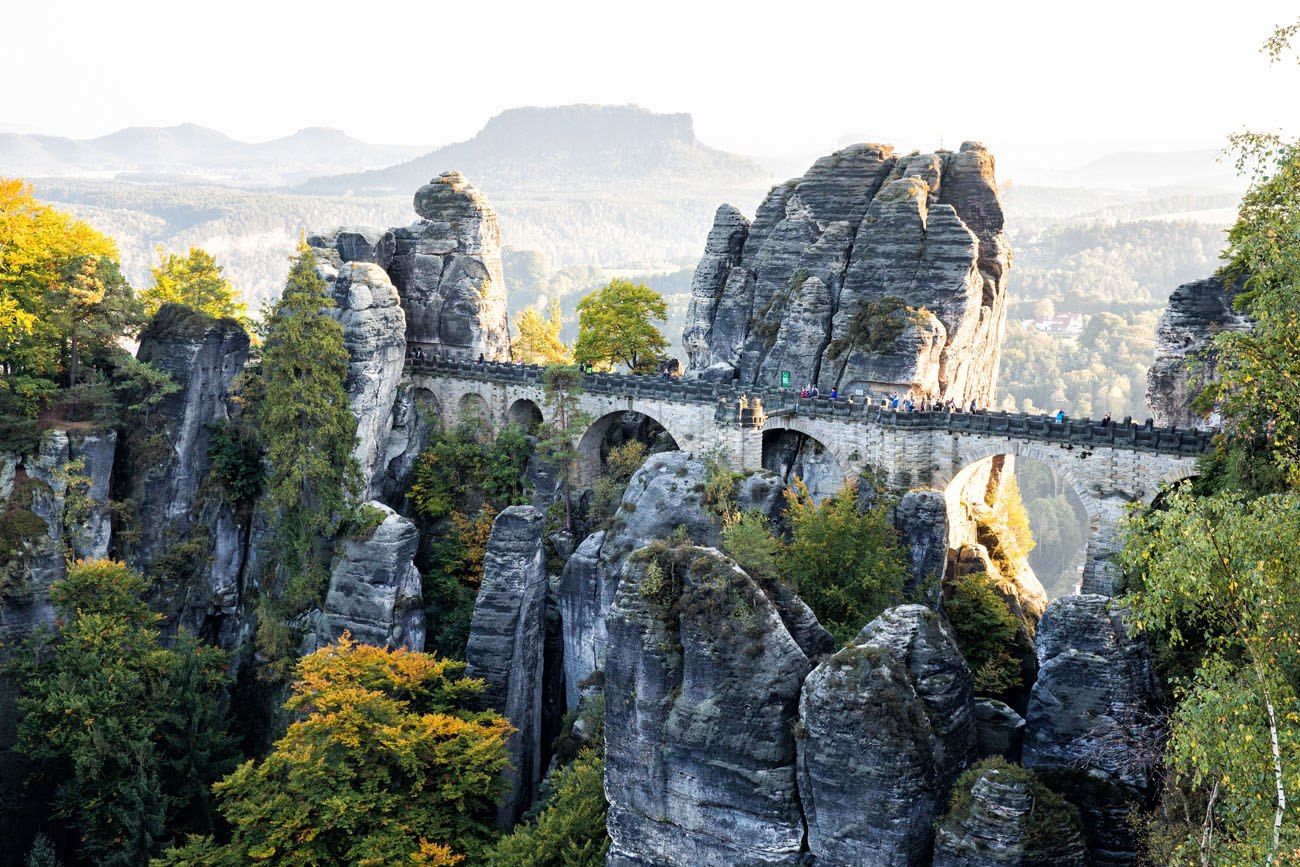 Canon 24 – 70 mm f/2.8 II USM Zoom Lens
This lens is my "walking around" lens. 99% of the photos on this website were taken with this lens. I use this lens with both the Canon 5D Mark III and 5D Mark IV.
At 24 mm, it is just wide enough for landscape shots. The 70 mm gives just enough zoom to hone in on the action. This is one of the best Canon lenses you can buy and it is worth the price.
Telephoto Zoom Lens
I used the Canon 70-300mm EF f/4-5.6L IS USM Telephoto Zoom Lens when on safari in Africa. I have also used it photographing our kids' sports events. This is a great telephoto lens for the price you pay.

Memory Cards
The Canon 5D Mark III and Mark IV have two slots for memory cards, a Compact Flash slot and a SD card slot. My primary card is the Lexar 1066x 128 GB Compact Flash card. I shoot in camera RAW and these files get recorded onto this compact flash card.
The Canon 5D camera allows me to simultaneously shoot a second file onto an SD card. I designate this second file as a JPEG file, which gets recorded onto a SanDisk Extreme Plus 32 GB SD card. This is my backup, just in case my main memory card fails (which I've never had happen).
Canon GPS Receiver
This nifty little device tags all of our photos with our location and elevation. It can also log your route, which can be uploaded onto your computer later. For the most part, it is very accurate and I like having the data of where our photos are taken.
Update: I no longer use this since upgrading my camera to the Canon 5D Mark IV.
However, there are some minor annoyances with this receiver. After turning it on, it takes it about a minute to find our location. It also has trouble maintaining the GPS signal in buildings or on city streets with very tall buildings.
Note: Most cameras released in the past few years automatically have this feature built in to them.
Black Rapid RS-7 Camera Strap
In my opinion, a good quality camera strap is a necessity. I use the Black Rapid RS-7 strap, a durable, comfortable strap that screws into the base of the camera and is worn across the body. It's not the most fashionable accessory, but it does keep the camera safe from thieves or from accidentally dropping it.

Canon Intervalometer
An intervalometer is a device that plugs into the camera and controls how often and how many shots are taken. It can also work as a camera timer and it can extend your exposure time. Most people purchase an intervalometer for time-lapse photography.
Note: I rarely use this since upgrading to the Canon 5D Mark IV. The Mark IV comes with a built-in intervalometer. However, I do use this as a shutter release when shooting with long shutter speeds.
We purchased the intervalometer for time-lapse photography, but ended up primarily using it for family photos. To take our family photos, I put the camera on a tripod, attach the intervalometer, and program it to take one photo every second. As the camera takes the photos, we smile, act goofy, and take our time. There's no setting the camera timer to get just one shot. We can pose for five minutes if we want to, while the camera clicks away. This has been invaluable in capturing the goofy family photos we love so much.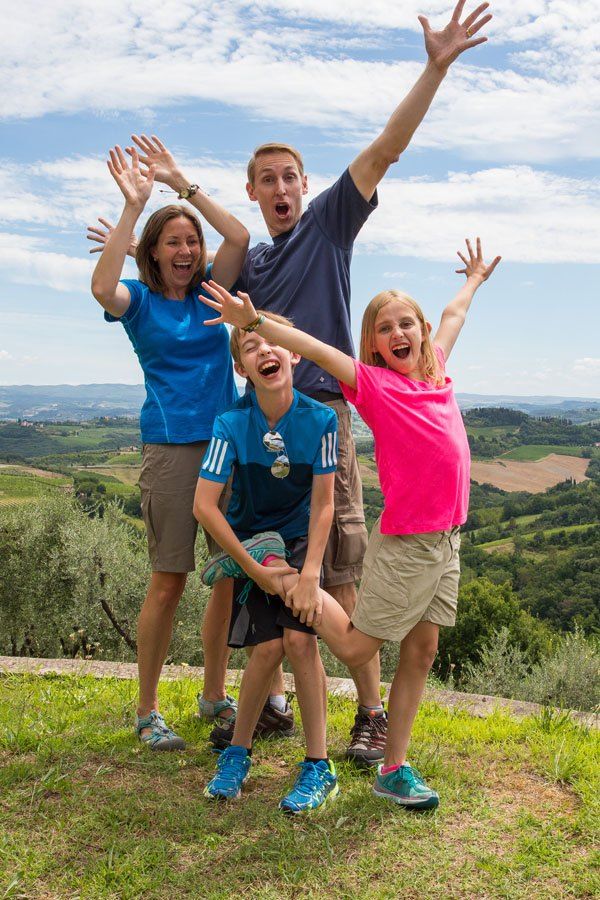 Note: When purchasing an intervalometer, make sure that it works with your camera. Not every intervalometer is compatible with every type of camera.
MeFOTO Tripod
A tripod is another invaluable camera accessory. If you want to take photos with a long exposure time, a tripod is a must. There are a lot of expensive tripod options out there. What you are paying for is a lightweight tripod that is durable and will be stable when you attach your camera to it.
We use the MeFOTO tripod, a budget-friendly tripod that we love. This tripod goes everywhere with us. It's been around the world and Tim has carried it on numerous hikes and trips through cities. Even though this tripod has a low price compared with those on the higher end, the MeFOTO tripod has proven to be durable, lightweight, and dependable. On uneven slopes and surfaces we have not had a problem with it.
If you are looking for a cost conscious tripod that does a good job, check this one out.
PacSafe CitySafe Anti-Theft Handbag
This is a handbag, not a true camera bag. But I use it as my camera bag.
This bag is just large enough to hold my camera and the accessories listed above (other than the tripod, which Tim carries in his daypack) and few other small items. This bag is worn across your shoulder. It looks like a purse, so it is more stylish than a bulky camera bag. Plus, the PacSafe features, such as an RFID slot for your wallet, Slashguard fabric, and clips to lock your bag, all work to thwart pickpocketers and thieves.
Panasonic Lumix Camera
This point-and-shoot camera, the Panasonic Lumix Active Lifestyle Tough Camera, is lightweight, tiny, and extremely durable. It can be dropped, stepped on, and knocked around. We know. We really tested the durability of this little camera.
This camera was used to shoot the videos for Tyler's YouTube video project. It was also our primary camera when at the beach or when we needed a waterproof camera.
Check out our Earth Trekkers YouTube channel here.
Storing Your Photos
So, what do you do with all of those gorgeous photos you just took? Back them up!!
Hard Drive
I keep a copy of our photos on my laptop and a back up copy on an external hard drive. We love the WD My Passport External Hard Drives. They are small, very durable, and are travel friendly. You can purchase them with 2 TB of disk space, more than enough room for years of photos.
How to Take Better Photos
I am a self-taught photographer. Everything I know about photography I learned from reading in a book and then by practicing it over and over again. If you want to be a good photographer, you have to take photos everyday.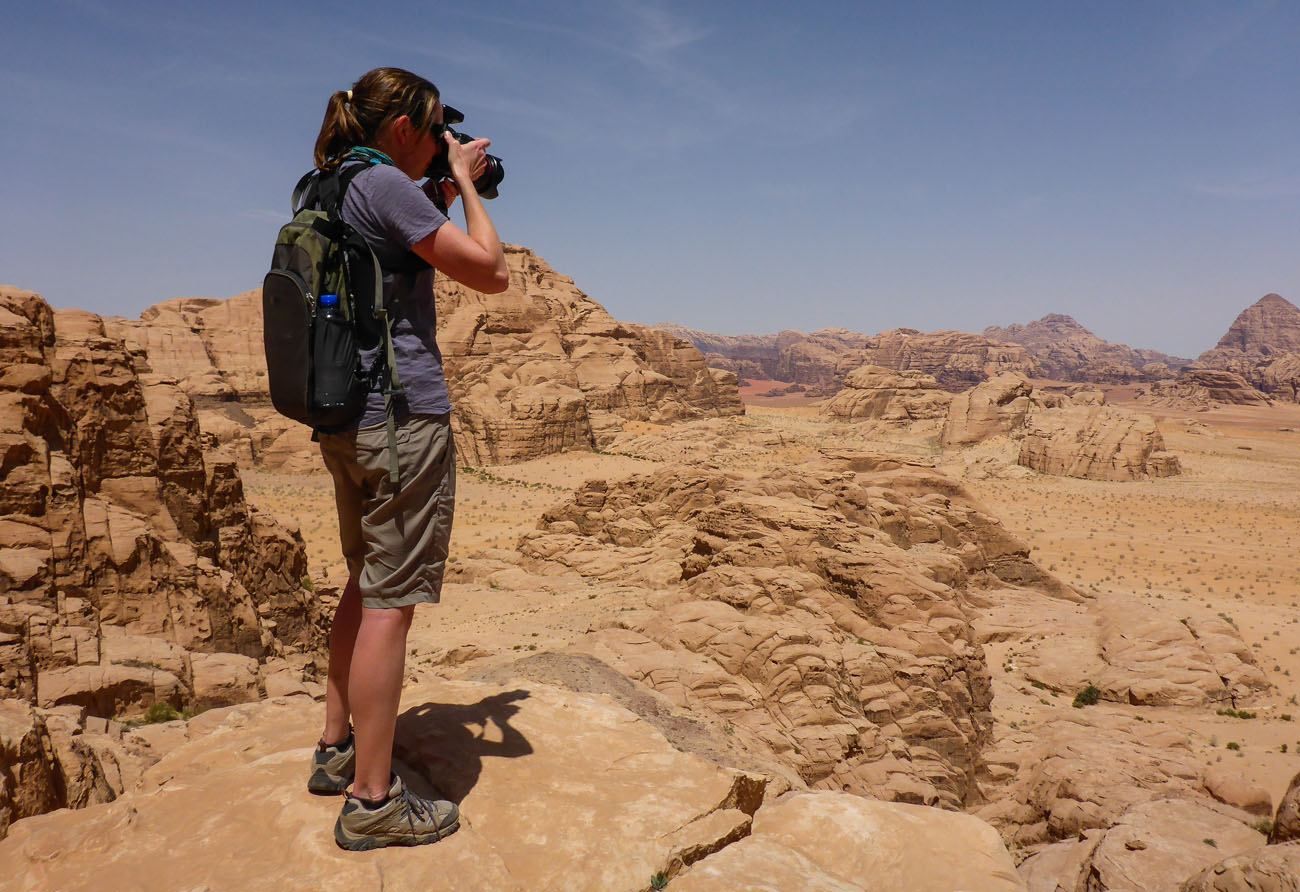 Learn all of the controls on your camera and practice using them as much as possible. If you want to take truly great photos, you have to take your camera out of its automatic mode, and start shooting in aperture, shutter, or manual mode.
Here are some books that taught me how to take a better photo.
The Best of the Digital Photography Book Series
Scott Kelby teaches photography in a practical, slightly comedic sort of way. I am a big fan of his digital photography series. This book takes the best of his advice from the entire series and condenses it down into one manual.
Understanding Exposure
Whether you are a beginner or advanced photographer, this is a great resource. In this book you will learn all about exposure, one of the most important ingredients in taking your photography to the next level.
Learn more about travel photography: Capturing the Action: How to take Great Photos While Traveling
Post updated January 2018.
---
If you have any further questions, don't hesitate to contact us!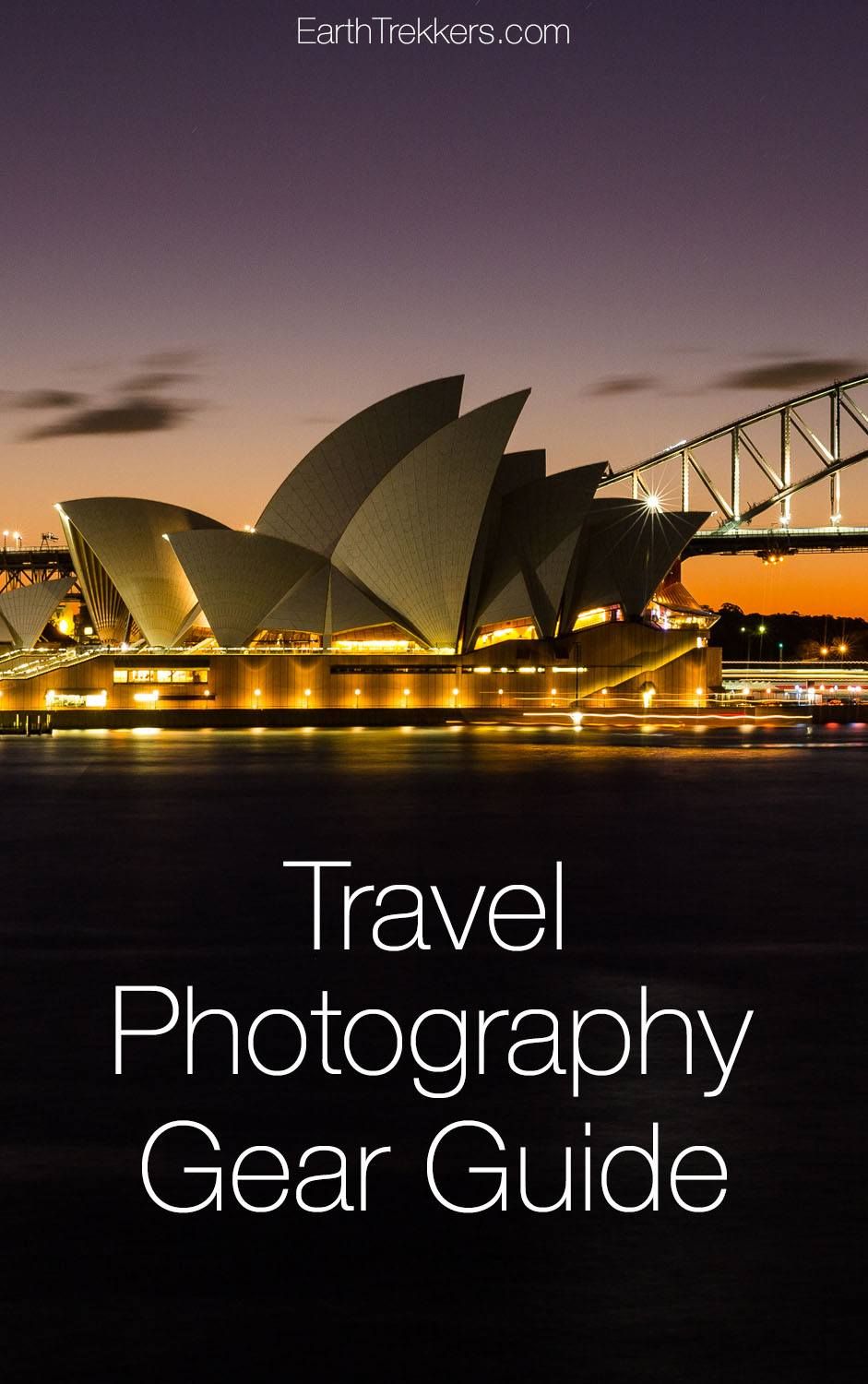 Note: This post contains affiliate links. When you make a purchase using one of these affiliate links, we get paid a small commission at no extra cost to you.