In 2014 and 2015, we spent 13 months traveling around the world. During our 87,000 mile journey, we traveled through Europe, southern Africa, Asia, Southeast Asia, Australia, and New Zealand. It was the adventure of a lifetime.
After our around the world trip, we bought a house and settled down. We balanced work, school, and a handful of extracurricular activities with travel and the work of running this website. Our website has done so well that both Tim and I were able to quit our jobs and focus on running this website full time. To be able to do this is a gift that we are thankful for every day.
What started off as a small travel blog to keep friends and families up-to-date on our travels has grown into something much bigger. Now, we get over 1.5 million visitors to our website each month, making us one of the highest traffic blogs on the internet.
We plan and pay for all of our travel. No free rides from tourism boards, no free tours, no free hotel stays.
Some travel bloggers would say that we are crazy, but since we plan and pay for our travels, we know exactly what it is like for you to plan your trip. It's an expensive, time consuming process.
We want to make that easier for you.
Our goal is to help you plan the perfect trip. Using our detailed itineraries and travel guides, we want to streamline your travel planning process. Basically, we write the guides that we wished we had when planning the same trip.
Also, since we pay for all of our travel expenses, our opinions truly are our own. We do not take free or discounted trips so we have no issues writing our true and honest opinions. We ask for no special treatment when we travel (we don't even make it known that we are travel bloggers), so that we can pass on accurate information to you. 
Everything on this website has been written by us. We don't write about places we haven't visited. We don't accept any guest posts. For those of you who are repeat customers and trust what we have to say, you can rest assured that everything on this blog was experienced by and written by us.
Through this website, we hope to make your travel planning process easier and to inspire you to visit new places.
If you see us out in the world, feel free to come say hello, snap a selfie, and exchange travel stories.
Happy travels!!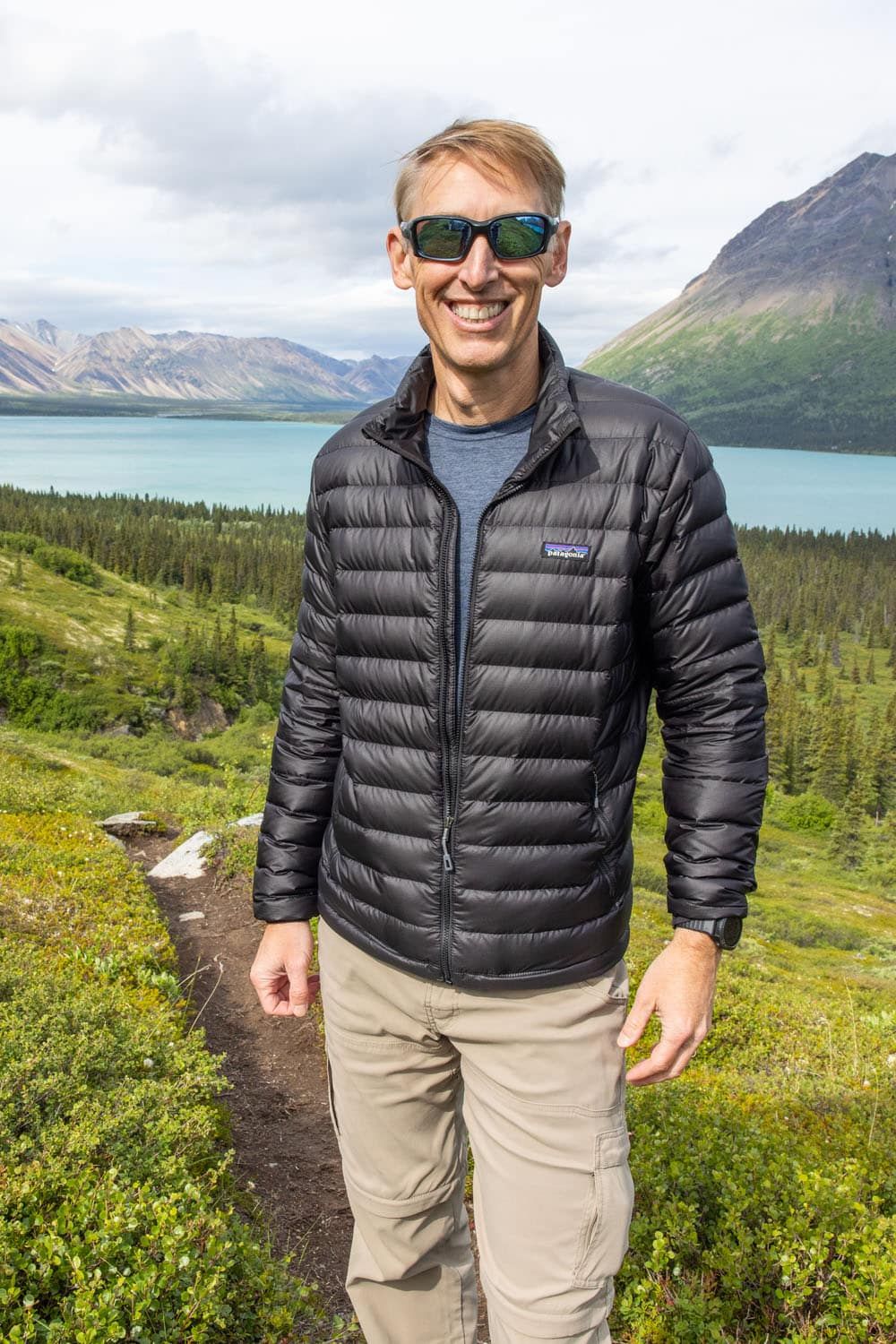 Husband and father, Tim is a five time Ironman Triathlete (his most recent Ironman race was in 2016 in Barcelona, Spain) and prior Division 1 Hurdler for the University of Maryland.
Tim enjoyed every moment of our travels around the world. To be able to take a career break and spend one year of quality time with his family, all while traveling 87,000 miles around our little blue planet, was an unforgettable experience and something he is thankful for every day.
Until mid-2021, Tim worked full time as an Aerospace Engineer with Analytical Graphics, Inc. In June 2021, Tim became a full-time Earth Trekker. If you ever sent us an email, it was Tim that you heard from (and that will still be the case). Now he can devote more time to running this website and he has lots of exciting projects that he is working on.
I am the main author and photographer for this blog. Getting to this point has been an unexpected adventure.
Prior to our around the world trip, I worked as a Physician Assistant in orthopedics. The extent of our travels were a few international trips, just enough to ignite a serious case of wanderlust in our family.
Five years ago, I quit my job as a Physician Assistant in the operating room of a local hospital. Now, I devote all of my time to running this website.
Like Tim, Track and Field and triathlon racing are passions of mine. I was a Division I Triple Jumper at the University of Maryland (that's how we met) and I raced in Ironman Italy in 2017.
I love sharing our travels with you, to help you have similar experiences and plan your trips...and hopefully streamlining your travel planning process.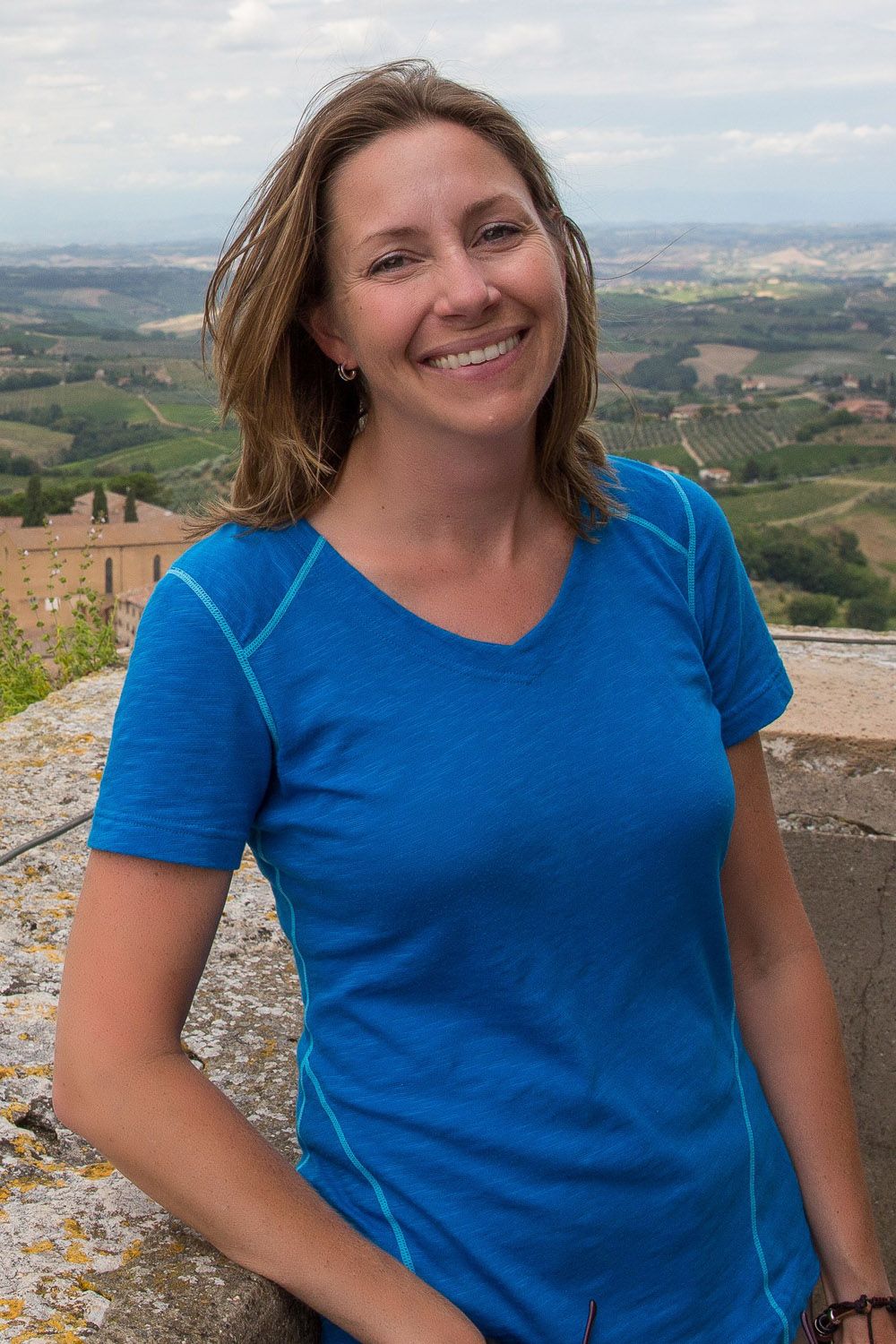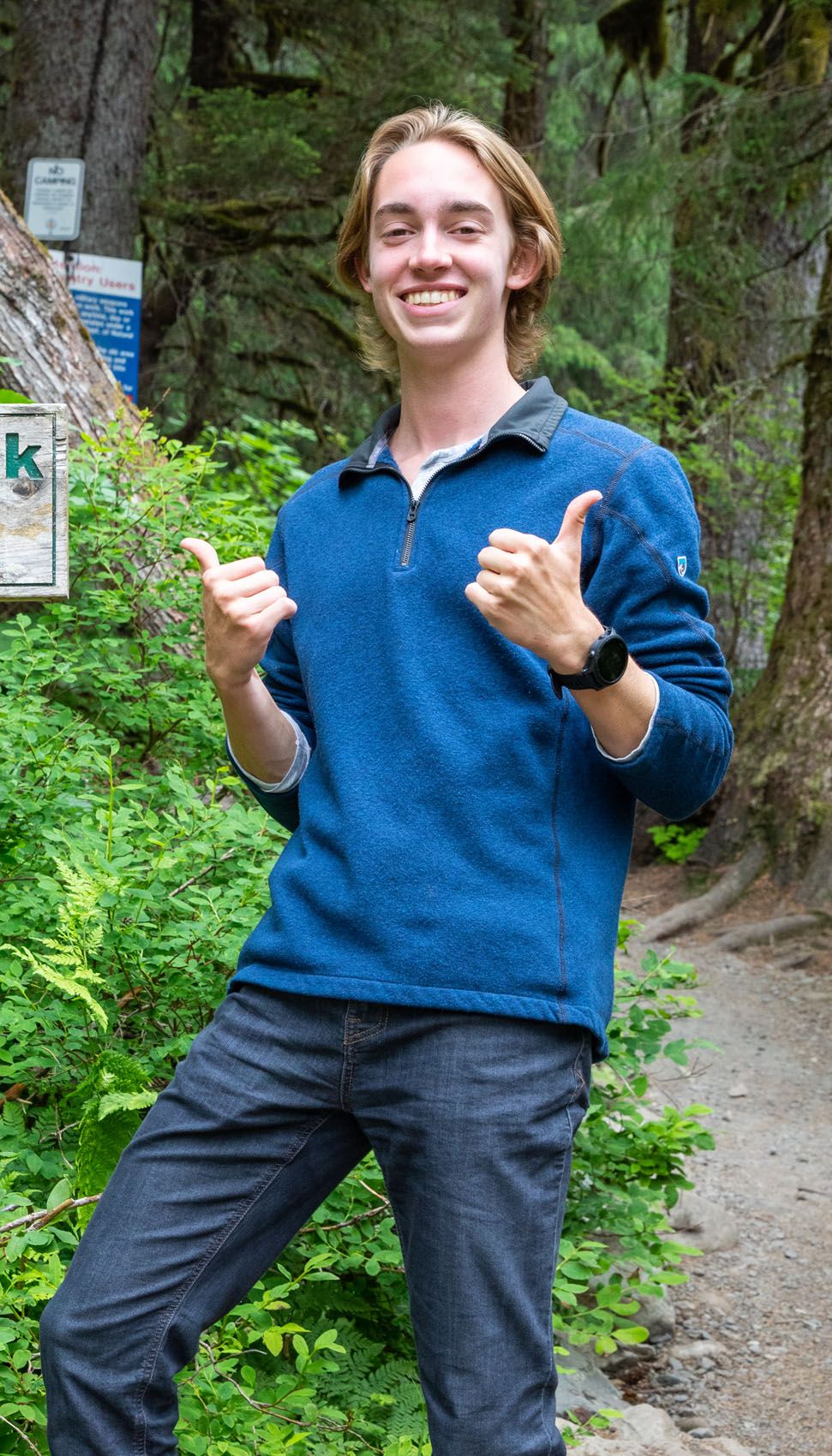 As a child, Tyler was a very reluctant traveler, resistant to our plan of leaving our comfortable life behind for a year of traveling around the world. His perspective quickly changed and Tyler became the most enthusiastic traveler of the four of us.
A year out in the world opened his eyes to new experiences, where he embraced new activities, such as bungy jumping in New Zealand, speaking Mandarin in China, and shark cage diving in South Africa.
Tyler is currently 20 years old and is attending the University of Maryland. He is majoring in Aerospace Engineering and competes in triathlons in his spare time. Tyler spent one semester studying abroad at the University of New South Wales in Sydney, Australia in 2023. He is also our drone pilot and YouTube video producer.
The most enthusiastic traveler of our family, Kara got the wanderlust bug at a very young age. Naturally adventurous and open to new experiences, Kara was the most eager to leave everything behind for a trip around the world.
Kara is currently 19 years old and is attending college. She is studying UX (User Experience) and Graphic Design and you can already see her work in some of our eBooks and several articles on this website. 
Kara is extremely independent and it would not surprise me to see her out traveling the world solo when she is older.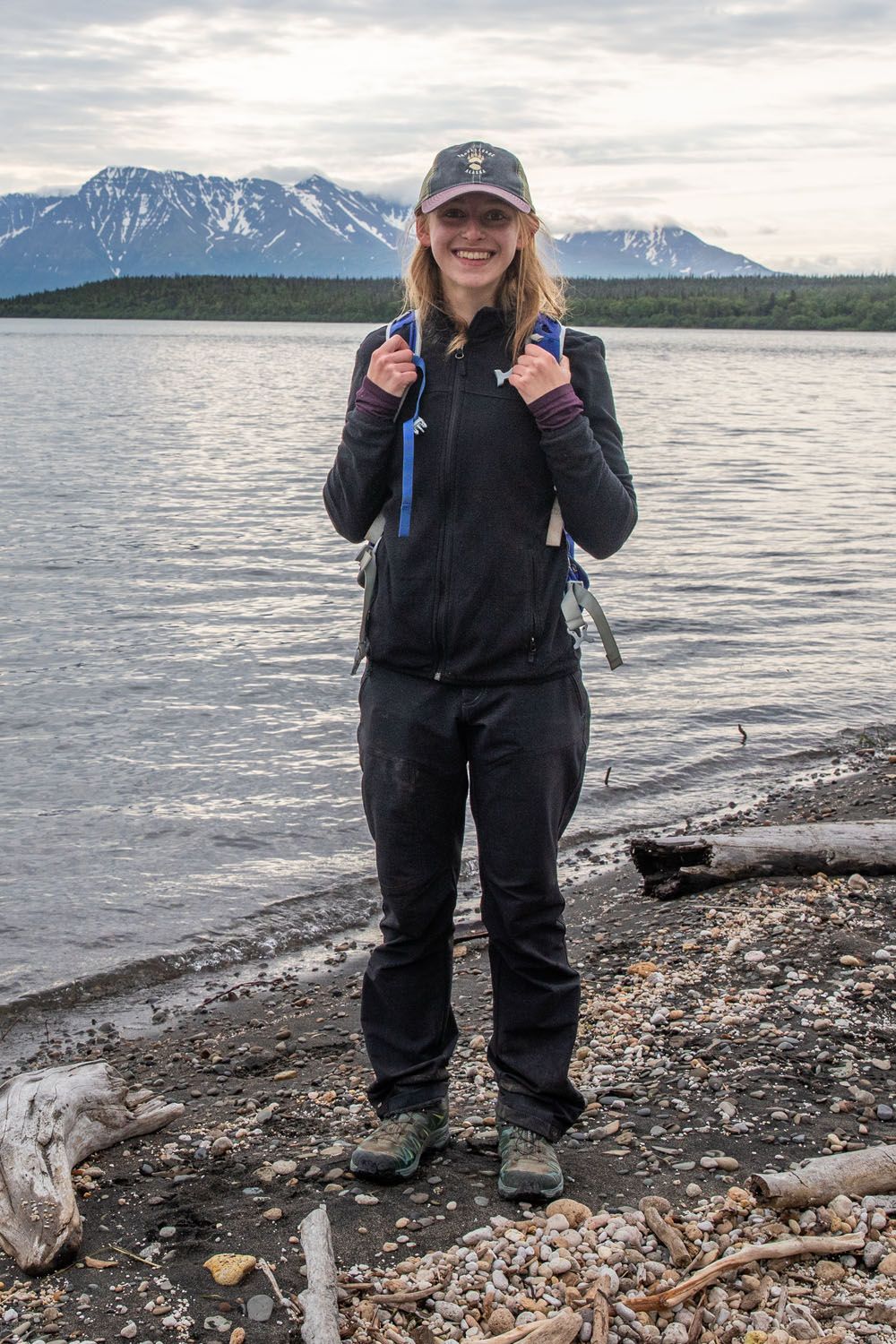 Thomas is Julie's brother. We traveled together on part of our around the world trip and Thomas also travels with his wife and kids. He works full time in the IT industry and joined the "Earth Trekkers team" in 2022 as an author for our website. As a foodie and photographer, his traveling style is a bit different from the rest of the Earth Trekkers team.
When Thomas travels, he prefers to slow down, soak up the atmosphere, and experience the places he visits through its food and culture. Rather than running around a city checking sites off of a to-do list, he tends to go with the flow, stroll through the neighborhoods, and dine at everywhere from street food stalls to Michelin starred restaurants.
His articles add an alternative to some of our more traditional "to-do" list type guides, which helps add another level to the content we can bring you, the reader.
About Our Trip Around the World
So, why did we put our lives on hold to take a trip around the world?
The easy answer would be that we all share a passion for traveling, which is true. Reasons for a trip like this go deeper than just a love of seeing new places.  
Our time with our children is short. We wanted to spend as much quality time with Tyler and Kara as possible while they are still children.  
Our around the world trip wasn't just about seeing a bunch of countries and museums and UNESCO sites. It was about going on an adventure as a family, LIVING, doing something unforgettable, changing our view of the world, and learning about what is really out there.
But was all of this enough to take such a big risk, to sell our house and cars, take the kids out of school, put our careers on hold, leave family and friends, and be faced with the unknown of what happens when we return, in order to do something so unconventional?  
It took us four years from the moment we first had the idea to actually make the leap. In the end, we realized that we wanted to live our lives to the fullest and have amazing experiences together as a family.
Being able to travel around the world as a family is a gift, one that we do not take for granted. Now that the adventure is over, not a day goes by that I do not reflect on what we did without feeling extremely fortunate. It was the most amazing year of our lives so far (how do you top that?!!), which left us wondering…where do we go from here?
Now, Tyler and Kara are in college and we have a house to take care of once again. Our challenge is to squeeze as much short-term travel and adventure into our more conventional lives, to inspire others to go outside of their comfort zones, and to help others realize their dreams of traveling to faraway places.
Tell me, what is it you plan to do with your one wild and precious life?Mary Oliver