Hello! Welcome to our travel blog!
We are a family of four that share a passion for travel, adventure, and living life to the fullest.
In 2014 and 2015, we spent 13 months traveling around the world. During our 87,000 mile journey, we traveled through Europe, southern Africa, Asia, Southeast Asia, Australia, and New Zealand. It was the adventure of a lifetime.
Currently, we are settled in the US once again. However, just because we are "home," it doesn't mean that the adventures have to end. Now we balance work, school, and a handful of extracurricular activities, with as much travel as possible.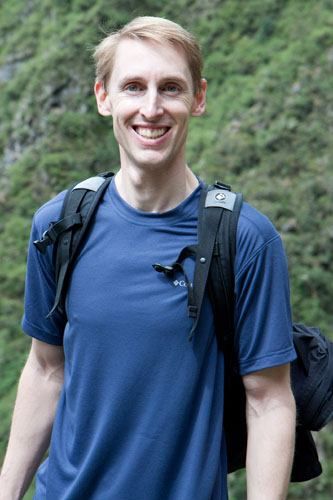 Husband, father, and the sherpa of the family, Tim is a five time Ironman Triathlete (his most recent Ironman race was in 2016 in Barcelona, Spain) and prior Division 1 Hurdler for the University of Maryland.
Tim enjoyed every moment of our travels around the world. To be able to take a career break and spend one year of quality time with his family, all while traveling 87,000 miles around our little blue planet, was the best gift he could have ever given himself. Topping the list of his favorite experiences, Tim loved the trek to Everest Base Camp…11 days filled with adventure, awe inspiring views, and some of the most challenging conditions we have ever faced, standing at Everest Base Camp was one of the most rewarding moments of our travels.
Tim currently works with Analytical Graphics on a full-time basis, but if you send us emails, it's Tim who you'll hear from!
I am the main author and photographer for this blog. Getting to this point has been an unexpected adventure.
Prior to our around the world trip, I worked as a Physician Assistant in orthopedics. The extent of our travels were a few international trips, just enough to ignite a serious case of wanderlust in our family.
I started this blog as a way to keep friends and family updated during our year around the world. Now, working on this blog has become an obsession. I love sharing our travel experiences and inspiring others to explore the world.
I just recently quit my job as a Physician Assistant in the operating room of a local hospital and now get to devote all of my time to running this website.
Like Tim, triathlon racing is another passion of mine. I recently raced in Ironman Italy in 2017.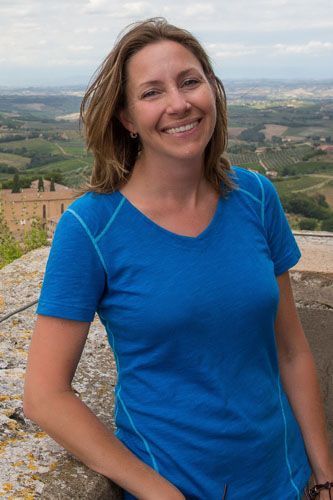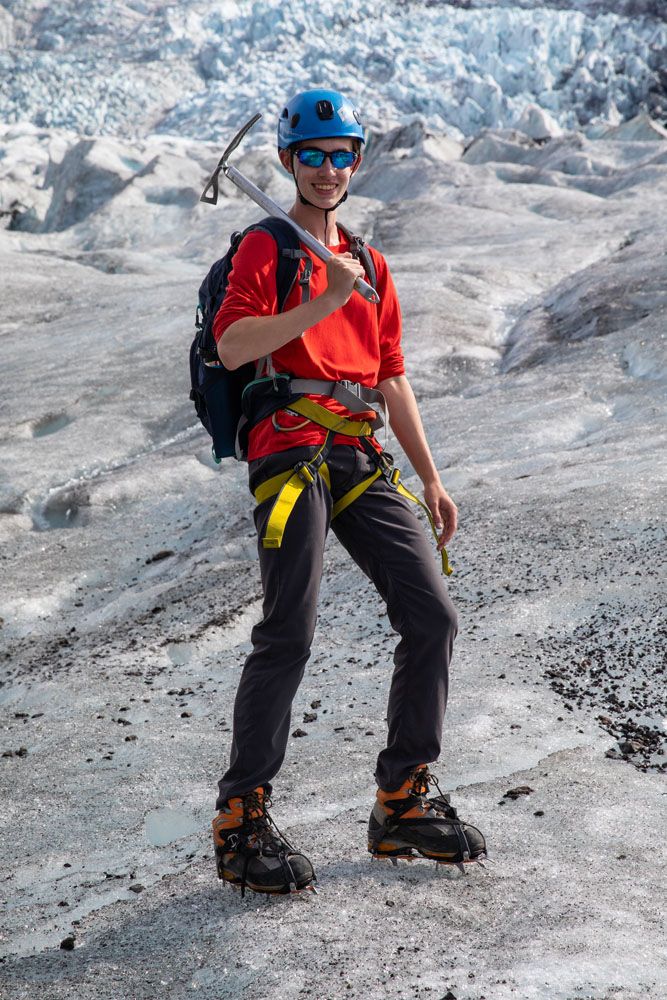 At first, Tyler was a very reluctant traveler, resistant to our plan of leaving our comfortable life behind for a year of traveling around the world. His perspective quickly changed and Tyler became the most enthusiastic traveler of the four of us. A year out in the world opened his eyes to new experiences, where he embraced new activities, such as bungy jumping in New Zealand, speaking mandarin in China, and shark cage diving in South Africa.
Tyler is currently 16 years old and attending the 11th grade in public school.  He is our drone pilot and YouTube video producer, is on the Cross Country and Track teams in high school, and is currently learning Spanish.
The most enthusiastic traveler of our family, Kara got the wanderlust bug at a very young age.  Naturally adventurous and open to new experiences, Kara was the most eager to leave everything behind for a trip around the world. Her favorite moments were the animal encounters along the Garden Route of South Africa, surfing in Fiji, and traveling through New Zealand and Australia. But surprisingly, this little girl who wanted to travel so badly, was also the one most afflicted with homesickness. Her source of comfort was Simba, the little stuffed lion she bought at Kruger National Park in South Africa, her constant companion who was always at her side.
Kara is currently 15 years old and in the 10th grade. She is on Venture Crew, is currently learning Spanish, and owns a Bearded Dragon named Apollo. Kara is extremely independent and it would not surprise me to see her out traveling the world solo when she is older.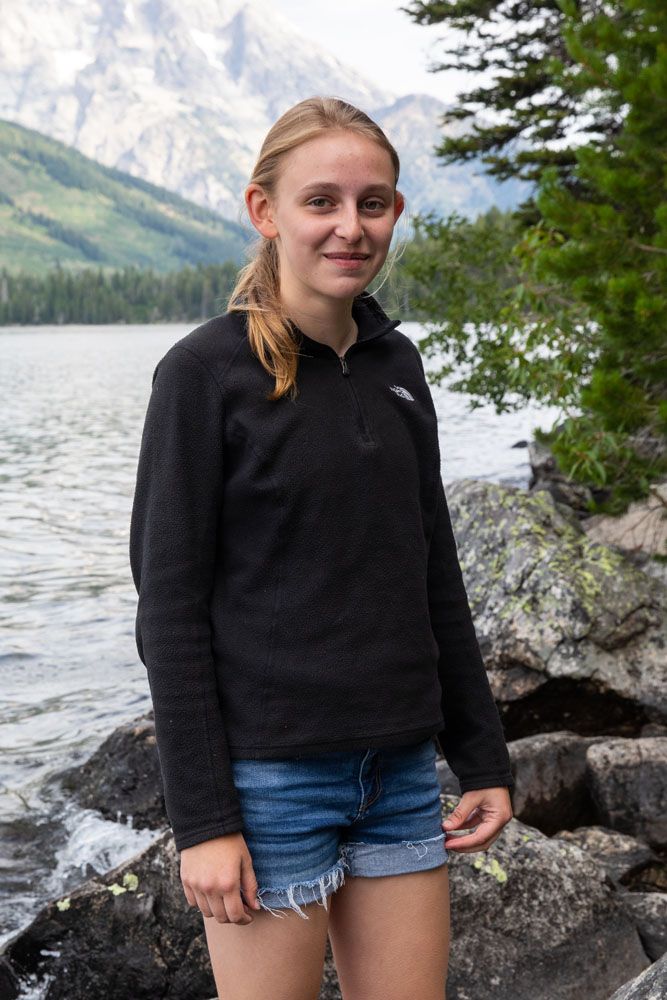 So, why did we put our lives on hold to take a trip around the world?
The easy answer would be that we all share a passion for traveling, which is true.  Reasons for a trip like this go deeper than just a love of seeing new places.  Our time with our children is short.  Tyler and Kara are growing up incredibly fast and before we know it, they will be in college and starting lives of their own.  We wanted to spend as much quality time with Tyler and Kara as possible while they are still children.  This trip wasn't just about seeing a bunch of countries and museums and UNESCO sites.  It was about going on an adventure as a family, LIVING, doing something unforgettable, changing our view of the world, and learning about what is really out there.
But was all of this enough to take such a big risk, to sell our house and cars, take the kids out of school, put our careers on hold, leave family and friends, and be faced with the unknown of what happens when we return, in order to do something so unconventional?  It took us four years from the moment we first had the idea to actually make the leap.  In the end we realized that we wanted to live our lives to the fullest and have amazing experiences together as a family.
Being able to travel around the world as a family is a gift, one that we do not take for granted. Now that the adventure is over, not a day goes by that I do not reflect on what we did without feeling extremely fortunate. It was the most amazing year of our lives so far (how do you top that?!!), which leaves us wondering…where do we go from here?
Now, Tyler and Kara are back in public school, Tim works full-time, and we have a house to take care of once again. Our challenge is to squeeze as much short-term travel and adventure into our more conventional lives, to inspire others to go outside of their comfort zones, and to help others realize their dreams of traveling to faraway places.
Learn More About our Journey
Tell me, what is it you plan to do with your one wild and precious life?Mary Oliver