Belgium is a wonderful destination that is perfect for foodies and history-lovers. Each town has its own charming atmosphere with a culmination of intricate architecture, towering cathedrals, cobbled streets, and open market squares. Indulge on Belgian waffles, frites, and chocolate truffles as you take in Belgium's magnificent ancient sites and quaint villages.
Belgium Stats
Official Language: Dutch
Population: 11 million
Capital City: Brussels
Currency: Euro
Power Outlet: Types C & E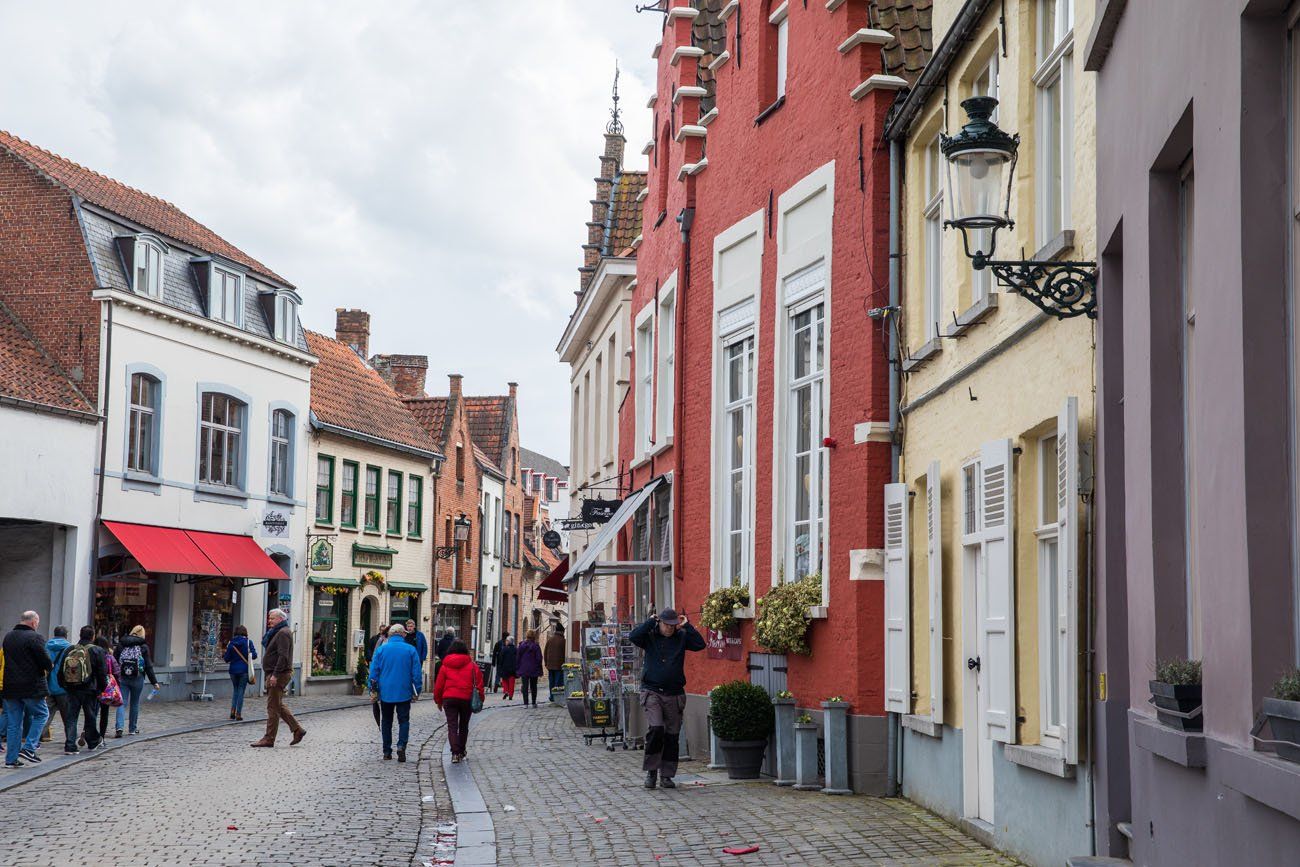 10 Day European Itinerary
On this Amsterdam Brussels Paris itinerary, visit three of Europe's best cities. Start in Amsterdam, where you get to stroll along the canals and visit the world class Van Gogh Museum and Rijksmuseum. Travel by train to Belgium where you will spend two days dining on chocolate, waffles, and beer and exploring the fairytale towns of Bruges and Ghent. And what better way to end your holiday than with three days in romantic Paris.
Bruges and Ghent
are two charming, small towns in Belgium, each just a short train ride away from Brussels. In a perfect world, Bruges and Ghent each deserve their own day for exploring. However, if you are short on time, you can visit Bruges and Ghent in one day. On this day trip, you can stroll fairytale streets, dine on waffles and chocolate, take in the view from two belfries, go on a canal cruise, and visit an ancient castle.
When in
Brussels
, what are the best things to do? See the dazzling Grand Place with its opulent guildhalls and Town Hall, visit the funky Atomium, and of course, indulge on chocolate. For many people, this involves taking a Brussels chocolate tour.
Europe Travel Inspiration & Practical Info
Do you dream of visiting world-class cities like Paris, Barcelona, or Venice? Or would you rather hike the Alps, go on a scenic train ride, explore the beautiful beaches and coastal towns in southern Europe, visit fairytale towns and castles, island hop in Greece, or go on an unforgettable road trip in northern Europe?
In this article we list 25 ways to spend one week in Europe. 
Brussels: Brussels is Belgium's most sought-after travel destination, and it truly is a magnificent city to explore. See the dazzling Grand Place with its opulent guildhalls and Town Hall, tour the historic center of Brussels, and all the while feast on chocolate, fries, and waffles. One of our favorite experiences in Brussels was indulging in a self-guided chocolate tour as we wandered through the beautiful historic city.
Bruges: Bruges is a charming small town that is just a short train ride away from Brussels. Stroll through fairytale streets, dine on waffles and chocolate, take in the view from two belfries, and go on a canal cruise. Bruges is one of Belgium's most touristy cities, and for good reason, however if you want to escape from the crowds then Bruges may not be the best destination for you.
Ghent: Ghent is another popular city near Brussels, and its proximity makes it possible to combine Bruges and Ghent into one day. Ghent is a large urban city that rivals Bruges' small-town atmosphere. It has a unique historic quarter and a multitude of massive cathedrals that are fascinating to tour.
Leuven: Leuven is an incredible city near Brussels that is undiscovered by many tourists, and yet the city is equally picturesque as Bruges and Ghent. The city is brimming with unique, intricate architecture, market squares, and calm cobblestone streets that weave through traditional homes.
Antwerp: Antwerp is commonly overlooked on Belgium itineraries, however the city quickly becomes many visitor's well-loved destinations. The city is a clash of modern and historical, with world-renowned art museums and towering cathedrals. The city is also home to a world-famous diamond district and luxurious shopping centers.
The Ardennes: Belgium's southeast corner is made up of a picturesque countryside with snaking rivers, sprawling meadows, forested hills, and quaint medieval villages. Travel through Ardennes's towns, from Dinant's charming atmosphere, to enchanting Bouillon, to La Roche en Ardennes.
Liege: Liege is a large industrial center in The Ardennes region of Belgium. The city is a great base to reside in if traveling the picturesque Ardennes, as well as for exploring nearby countries. Though Liege does not have as much historical charm as Belgium's other cities, there are still many cultural and historical sites to appreciate.
Tournai: Tournai is one of Belgium's oldest and most beautiful cities. There are many historical sites to see, including a Grand Palace, Romanesque-style Cathedral, fortifications, museums, and an open market square. Tournai is a great place to visit to escape Belgium's popular tourist destinations and still embrace its amazing medieval atmosphere.
Mechelen: Mechelen is another unpopular Belgium tourist destination, yet the city has a quaint, traditional beauty. Its lack of crowds make Mechelen fun to explore and it has its impressive share of towering cathedrals, colorful homes, and central squares perfect for stopping to enjoy a pint of beer. 
Waterloo: A visit to the Waterloo battlefields is a worthwhile and easy day trip from Brussels. A visit here will unfold one of Europe's greatest battles.
Day trip to Luxembourg City: Luxembourg City is easy to visit if you only have one day, since it is a compact, walkable city with just a few big sites. With one day in Luxembourg, visit the idyllic old town, tour the old fortifications of the city, walk the Chemin de la Corniche, and explore the Grund.
Best Time to Visit Belgium
Belgium can be visited at any time of year, however the best time to visit is in the spring and fall. At this time the weather is at its best, sights are not overcrowded, and nature is at its most beautiful. 
Belgium's peak season is in July and August, so crowds will be higher and prices will be more expensive at this time. If you enjoy concerts however, Belgium hosts a multitude of impressive music festivals in the summer, including Tomorrowland, Pukkelpop, and Dour Festival.
In the winter, Belgium hosts an abundance of Christmas festivities and a handful of carnivals. During these carnivals, the city streets come alive with masqueraders and elaborate parades.