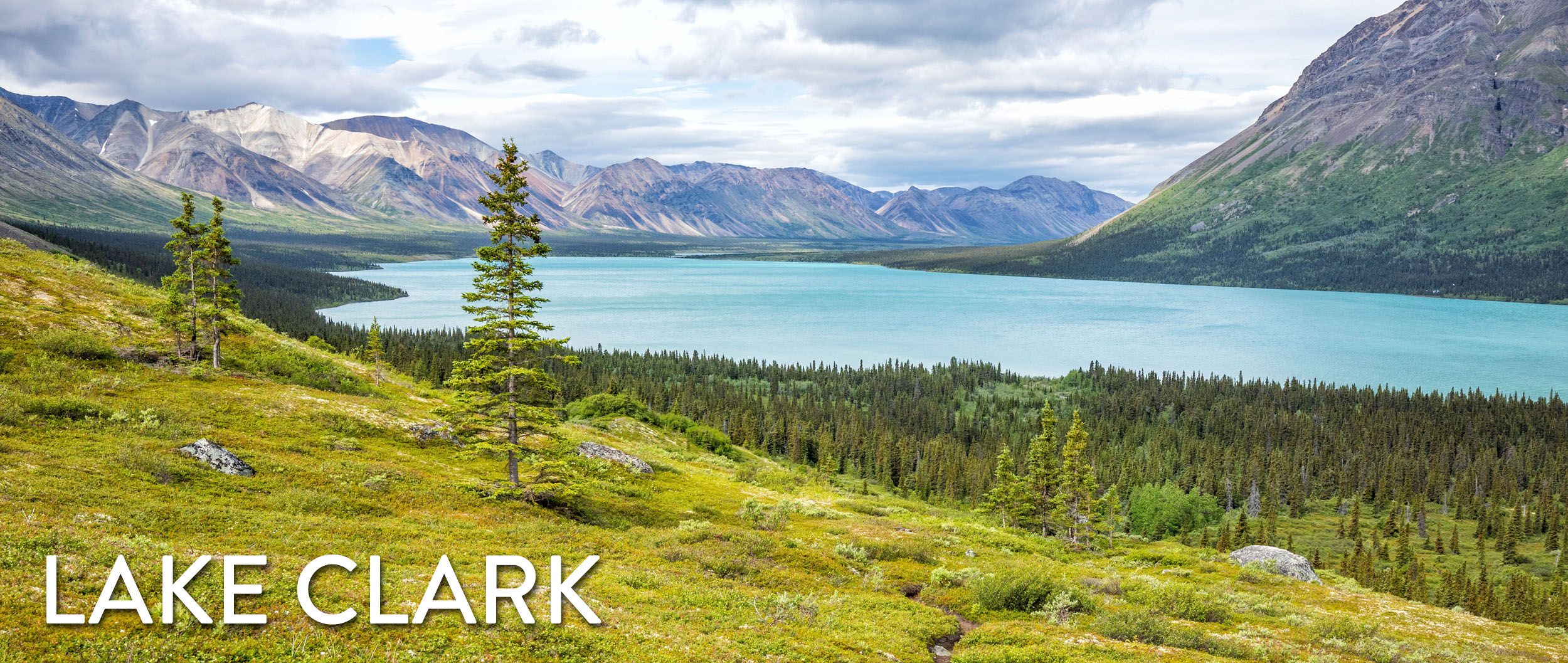 Lake Clark National Park is a wild, breathtaking expanse of land, containing two active volcanoes, majestic glaciers, and rocky, jagged mountains. This pristine wilderness is home to several of Alaska's largest lakes and teems with a diverse array of wildlife.
Lake Clark National Park is one of the least visited in the USA. Getting here can be a challenge, as there are no roads into the park. Most visitors arrive to Lake Clark by plane and then travel through the park by boat, float plane, or bush plane.
On a visit to Lake Clark, see the coastal brown bears, soar over Mount Redoubt and Mount Iliamna, tour the Proenneke Cabin, go backpacking or fishing, and enjoy the views of this unspoiled wilderness.
Founded: December 2, 1980
Annual Visitors: 20,000 in 2022, making it the 4th least visited park that year
Size: 2.6 million acres
Location: Alaska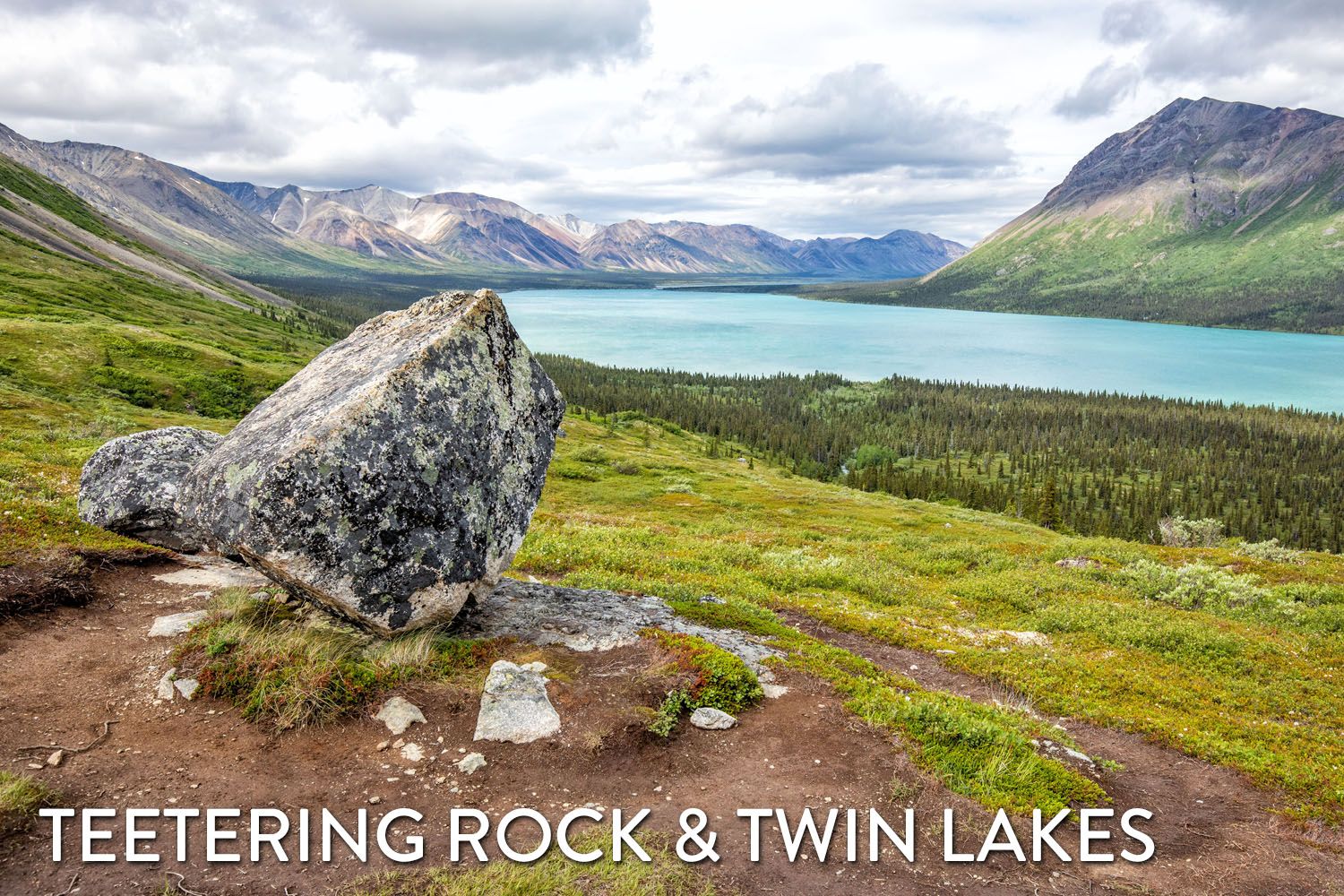 Top Experiences in Lake Clark
Visit Twin Lakes & the Proenneke Cabin. The Twin Lakes are two turquoise lakes that sit on the western side of the national park. On Upper Twin Lake, you can visit the historic Proenneke Cabin, hike to Teetering Rock, go camping, and stay at Windsong Lodge.
Take a Flightseeing Tour. In a national park with no roads and several different ecosystems, there's no better way to see it than from the sky.
Bear Viewing. From late spring through early fall, watch as the coastal brown bears go clamming. This is one of the most popular things to do in Lake Clark National Park.
Visit Port Alsworth. Port Alsworth is a small settlement that sits on Lake Clark. Visit the national park visitor center, hike one of several trails, and spend the night at Lake Clark Resort. This is one of the easiest places to get to in Lake Clark National Park.
Go Fishing. Lake Clark contains some of the most pristine fishery habitats in the National Park system and the fishing season runs from May through October.
Take a Boat Trip. Many of the lodges in Lake Clark, such as Lake Clark Resort, run boating trips in the park. These range from short, scenic cruises to all day fishing trips or bear viewing tours
Go Backpacking. For those who just want to get out and explore, backpacking through the remote Lake Clark wilderness is an unforgettable experience.
Learn More about Lake Clark
How Many Days Should You Spend in Lake Clark?
The cheapest, quickest way to visit Lake Clark is to either take a half day bear viewing trip of Chinitna Bay from Homer or Anchorage, or spend one night at Lake Clark Resort, simply visiting Port Alsworth and hiking the trails here.
With more time, you can arrange a camping trip or multi-day backpacking trip, which is another low budget way to visit Lake Clark National Park.
If you have more money to spend, adding on at least one flightseeing tour allows you to go deeper into the park, either visiting Twin Lakes, seeing the volcanoes and glaciers, visiting remote Crescent Lake, or seeing the bears along the Cook Inlet coast.
So, a half day allows you to see the coastal brown bears. With 2 or more days, you can go deeper into the park, flightseeing, camping, and backpacking.
Best Time to Visit Lake Clark
Lake Clark National Park can be visited all year, but guided excursions are mainly offered from June through September. For the best experience, plan your visit for the summer months, when the weather is the warmest, the lodges are open and tours are running, and the brown bears can be seen along the coastline.
Lake Clark National Park appears in our Best US National Parks Month-By-Month series as a great park to visit in July.
Lake Clark National Park gets its name for Lake Clark, the deepest lake in Alaska and the largest lake in the park.
Lake Clark National Park is important because it is a watershed for the sockeye salmon. In fact, this park was established in order to protect the salmon and their habitat.
Two active volcanoes, Redoubt and Iliamna, sit within the Chigmit Mountains.
Along the coastline of the Cook Inlet, bear feast on clams and sedges in the early summer, making this one of the best places in the world to view brown bears.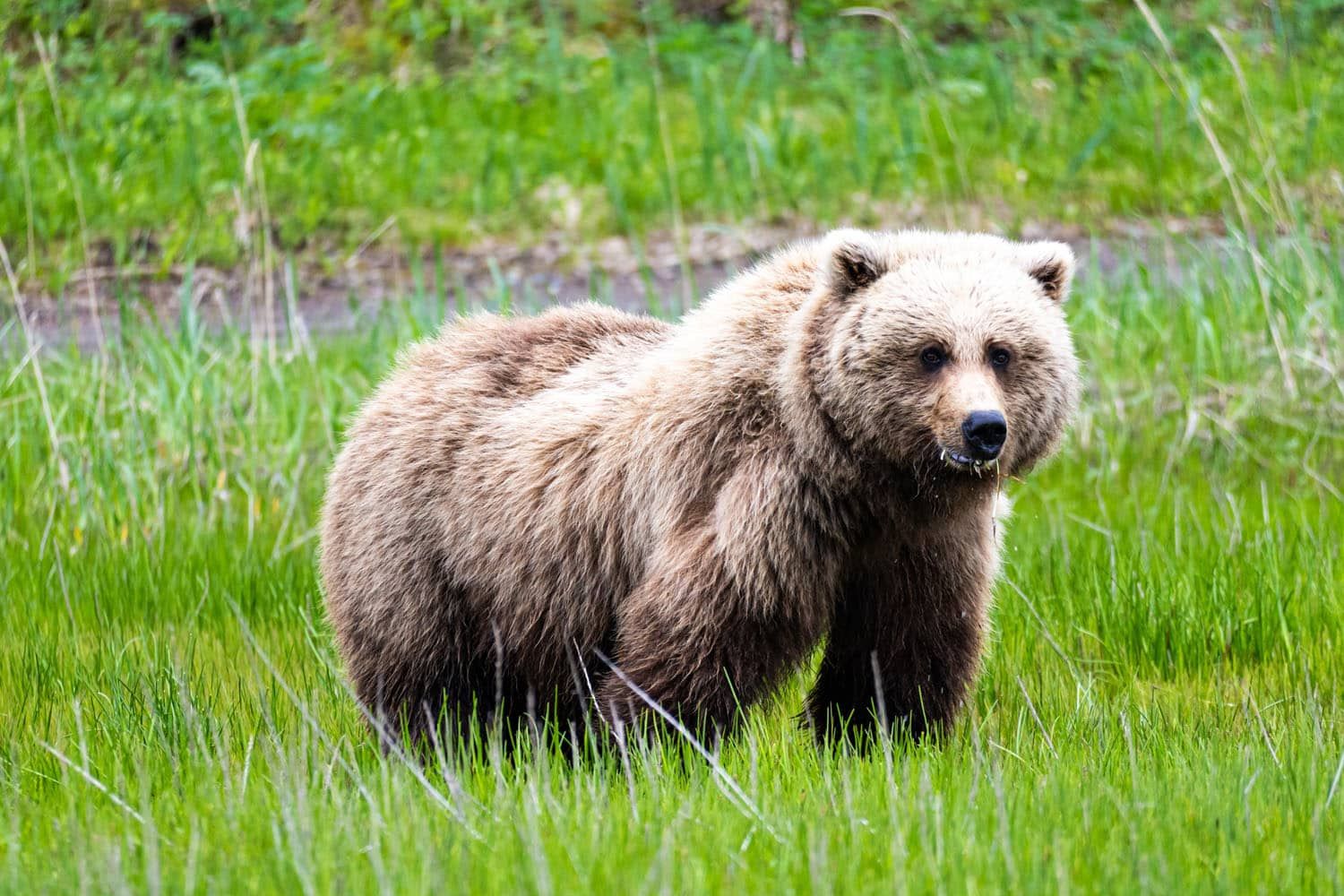 Places to Visit near Lake Clark
Alaska Road Trip Itinerary
There are many ways to plan your "perfect Alaska itinerary," depending on your interests. Cruise the fjords, go glacier hiking or ice climbing, soar over the snow-capped mountains on a flightseeing tour, see Denali in all her glory, watch brown bears feeding on salmon, and drive through some of the most beautiful landscapes in the USA.
In this guide, we list three different ways to spend 10 days in Alaska.
Lake Clark National Park Map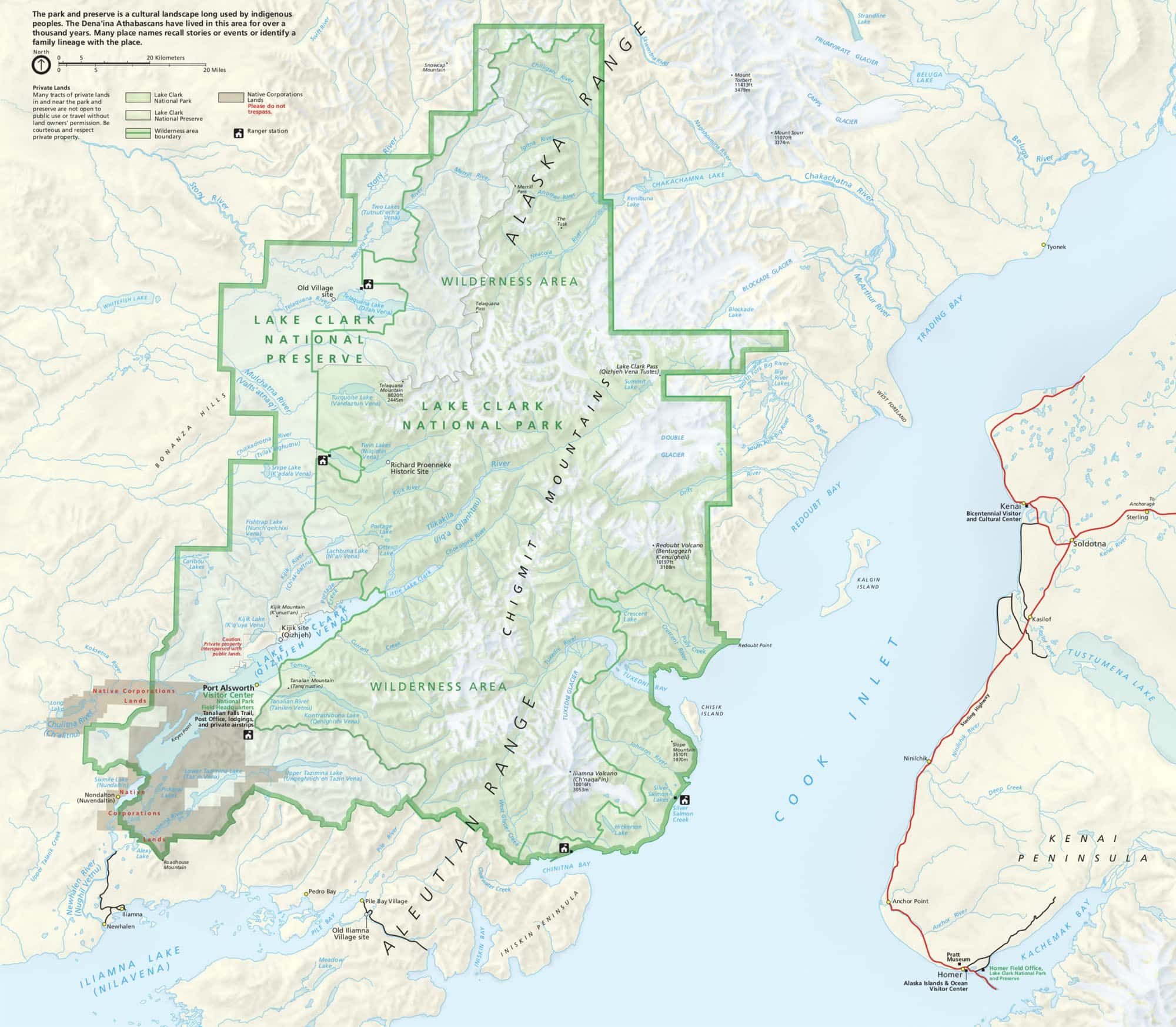 In our US National Parks List, get information on all of the US national parks, including interesting facts, the most and least visited national parks, and a FREE printable national parks checklist with map.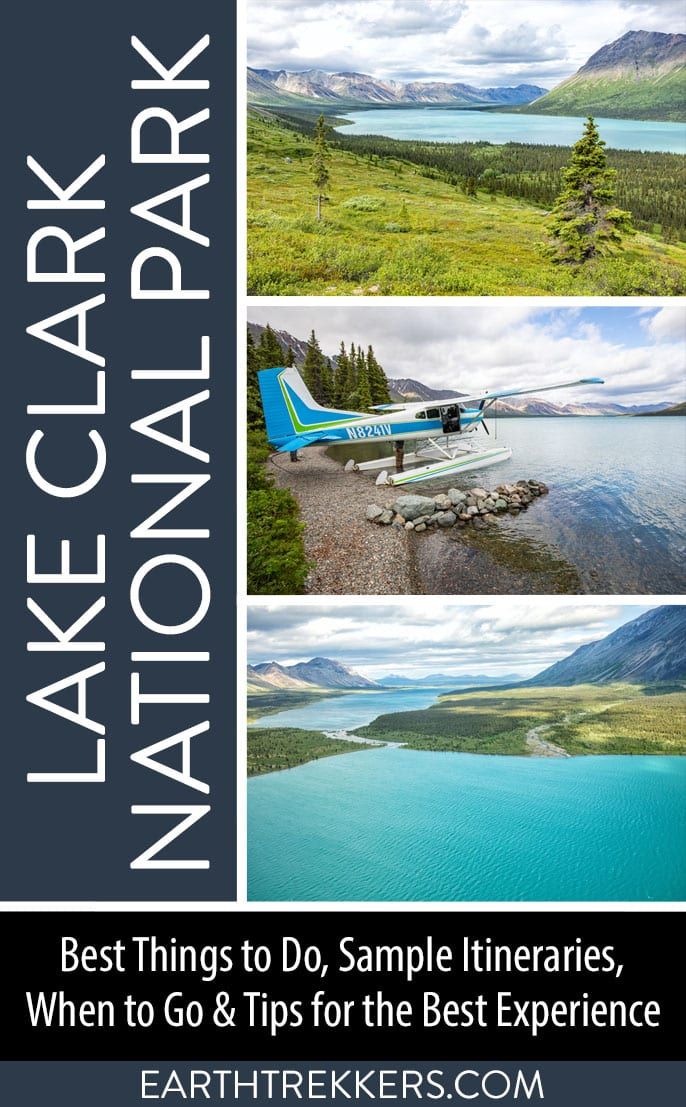 Visit More National Parks