Lake Clark National Park is one of the least visited national parks in the USA. Located in Alaska, not far from Anchorage, this rugged, remote park is home to some of the most magnificent landscapes in the National Park system.
Steaming volcanoes sit amidst the jagged, glacier covered Chigmit Mountains. Waterfalls spill down from the mountains, forming ribbons of rivers that fill turquoise lakes and the deepest lake in Alaska, Lake Clark. Bear and moose roam the river valleys.
We spent two days in Lake Clark, flightseeing and hiking. Weather conditions changed our original plan of visiting the coastal bears, not an uncommon occurrence in Alaska (a change of plans due to weather, that is) but we still had a wonderful experience.
Journey through Lake Clark National Park in photos and at the end of this post, learn how you can have a similar experience.
Lake Clark National Park in Photos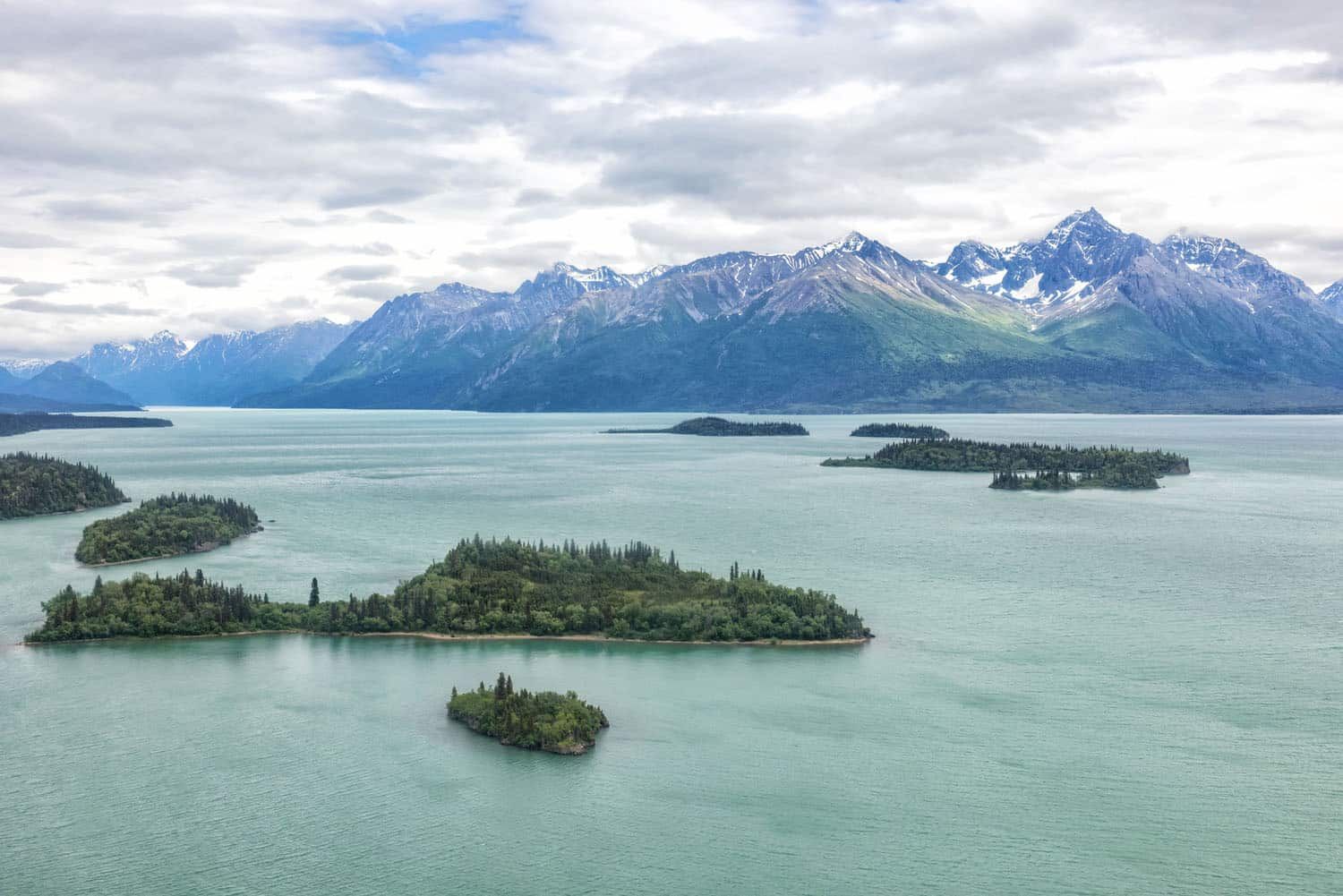 Lake Clark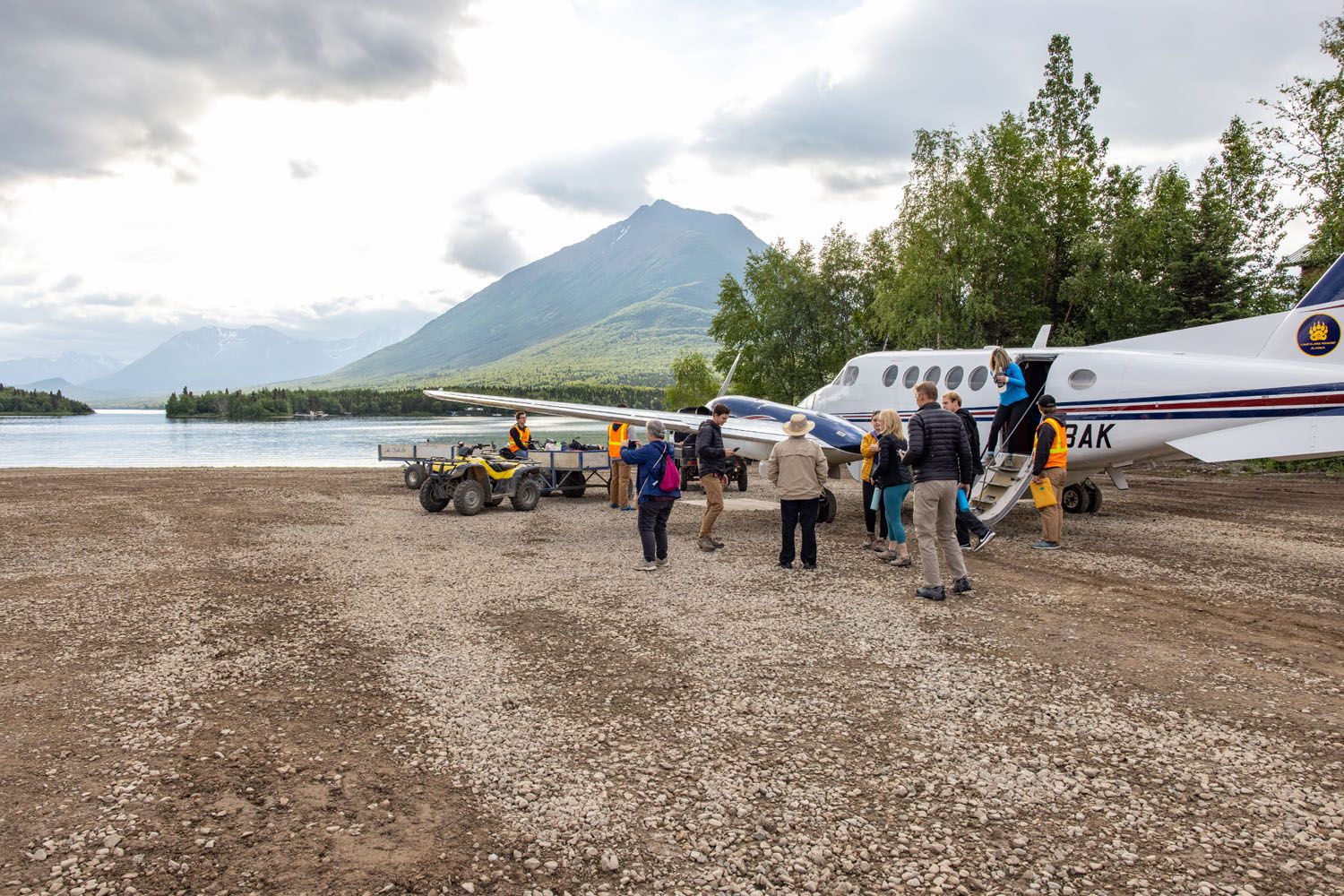 Arriving in Port Alsworth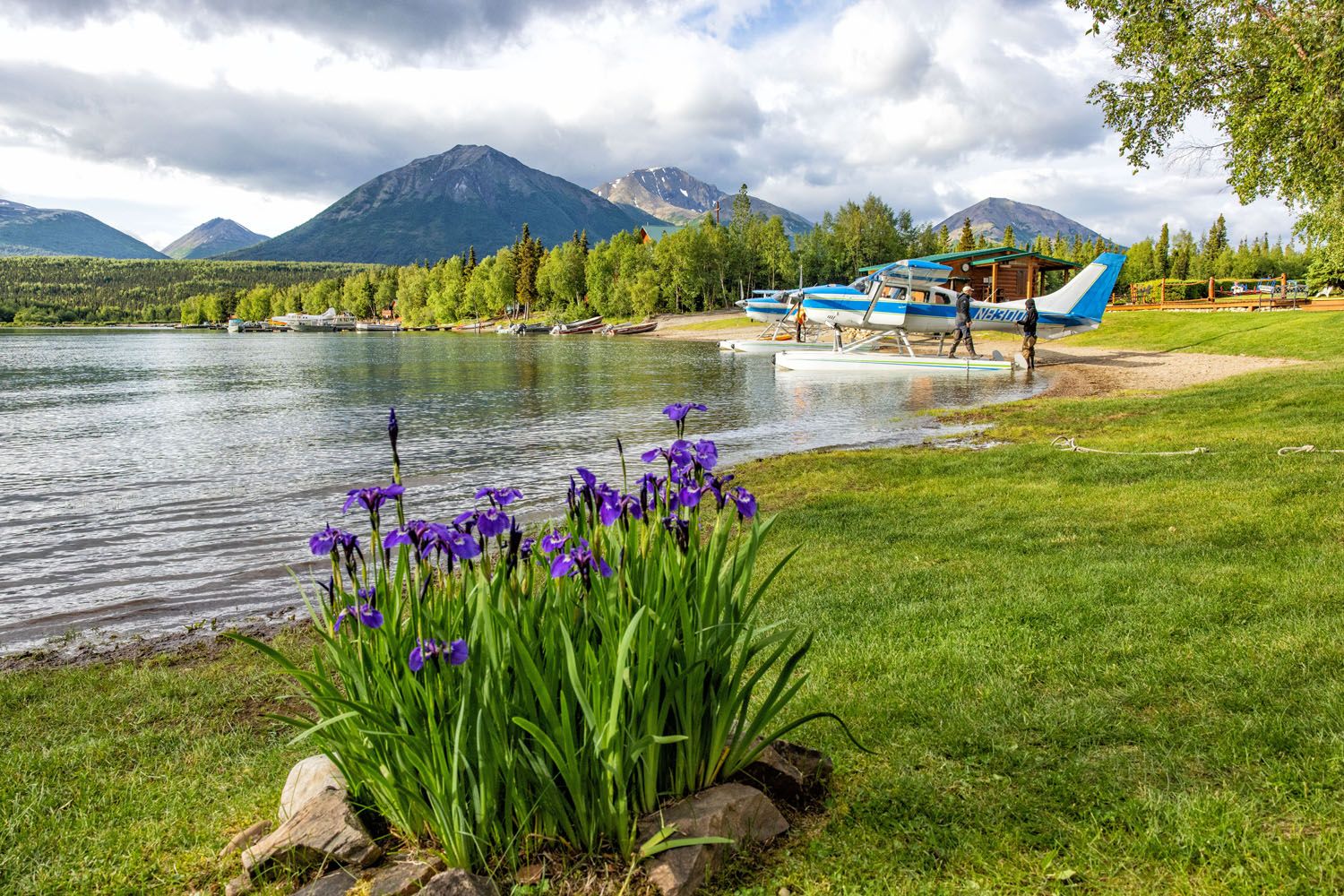 Lake Clark Resort in Port Alsworth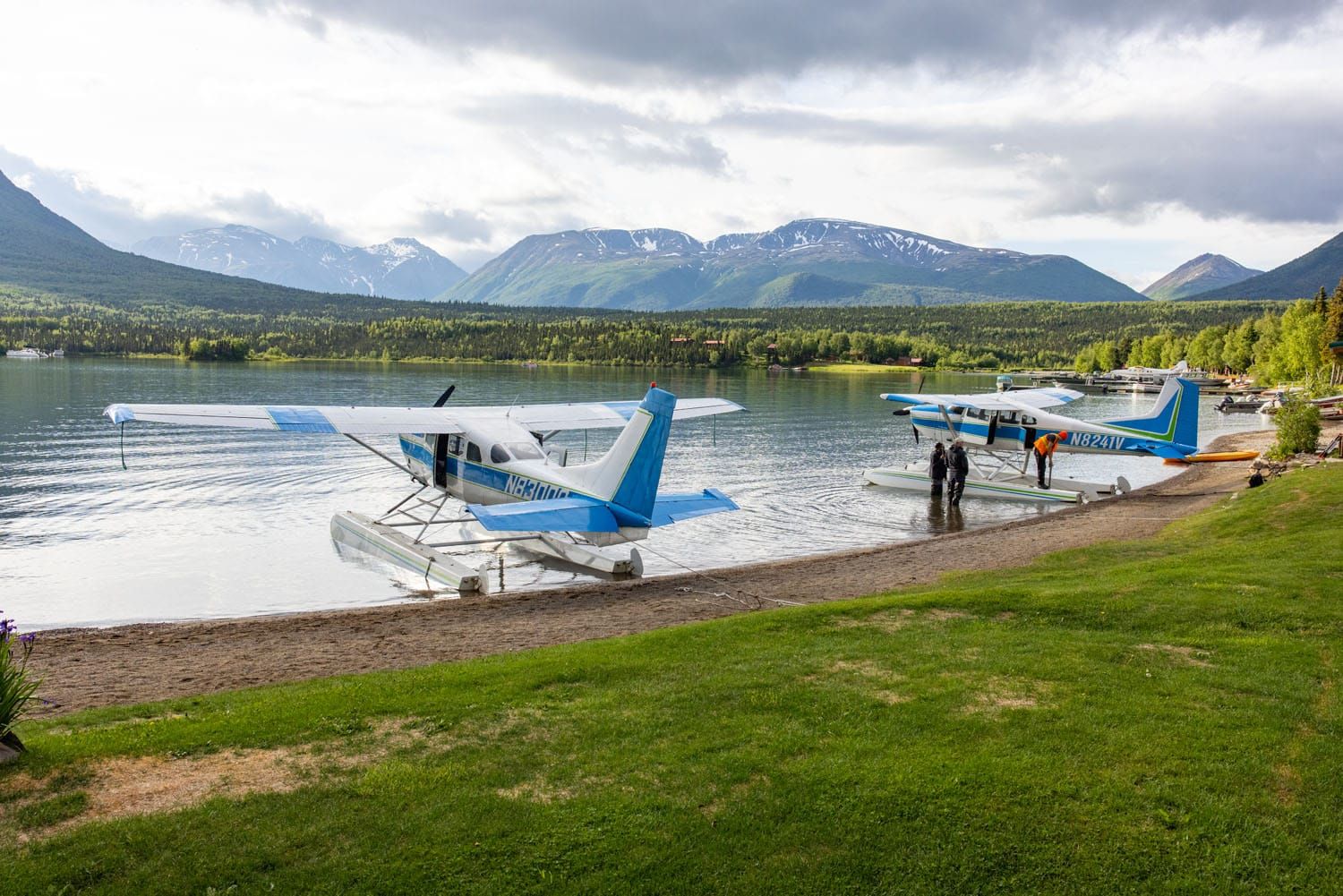 Float planes at Port Alsworth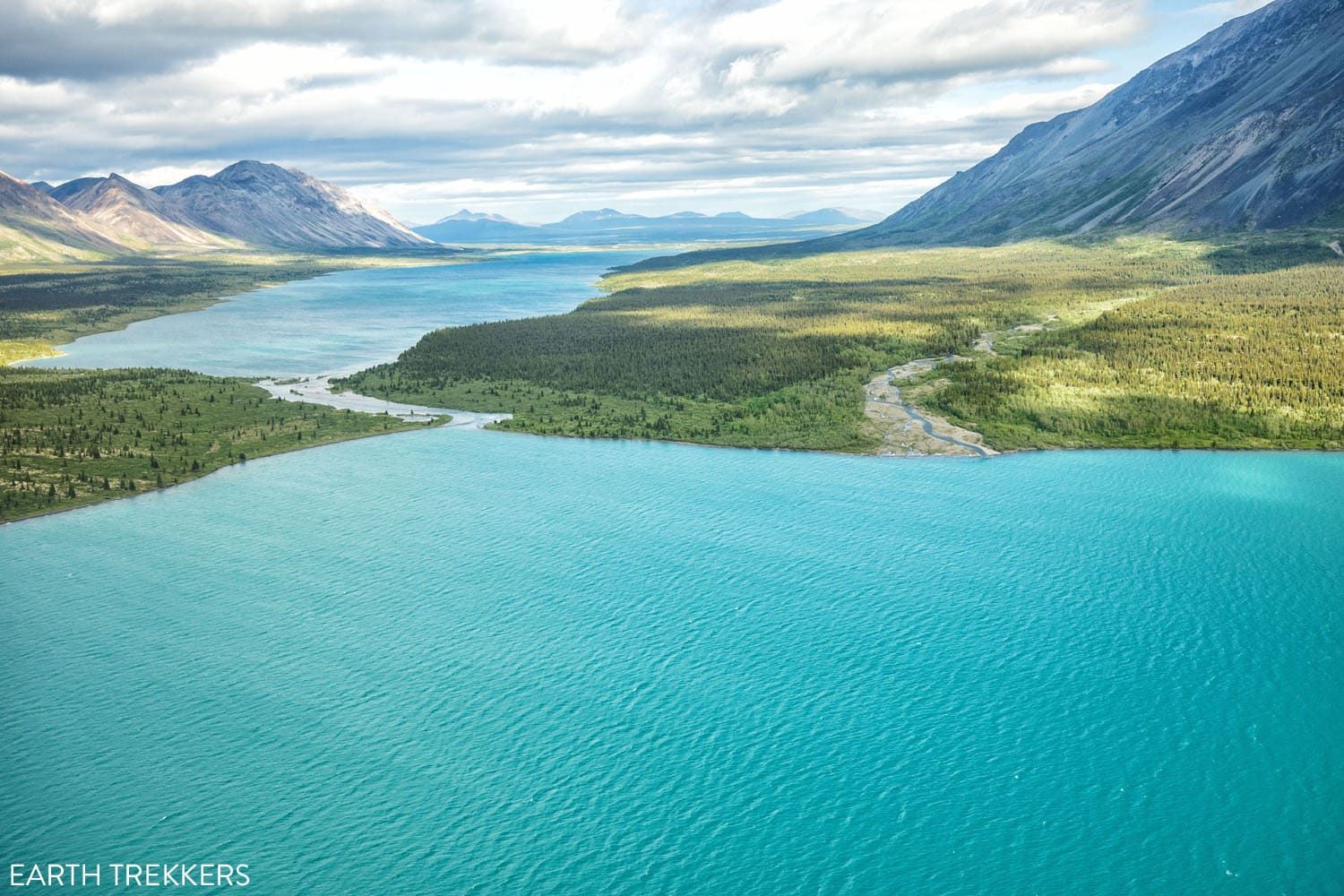 Twin Lakes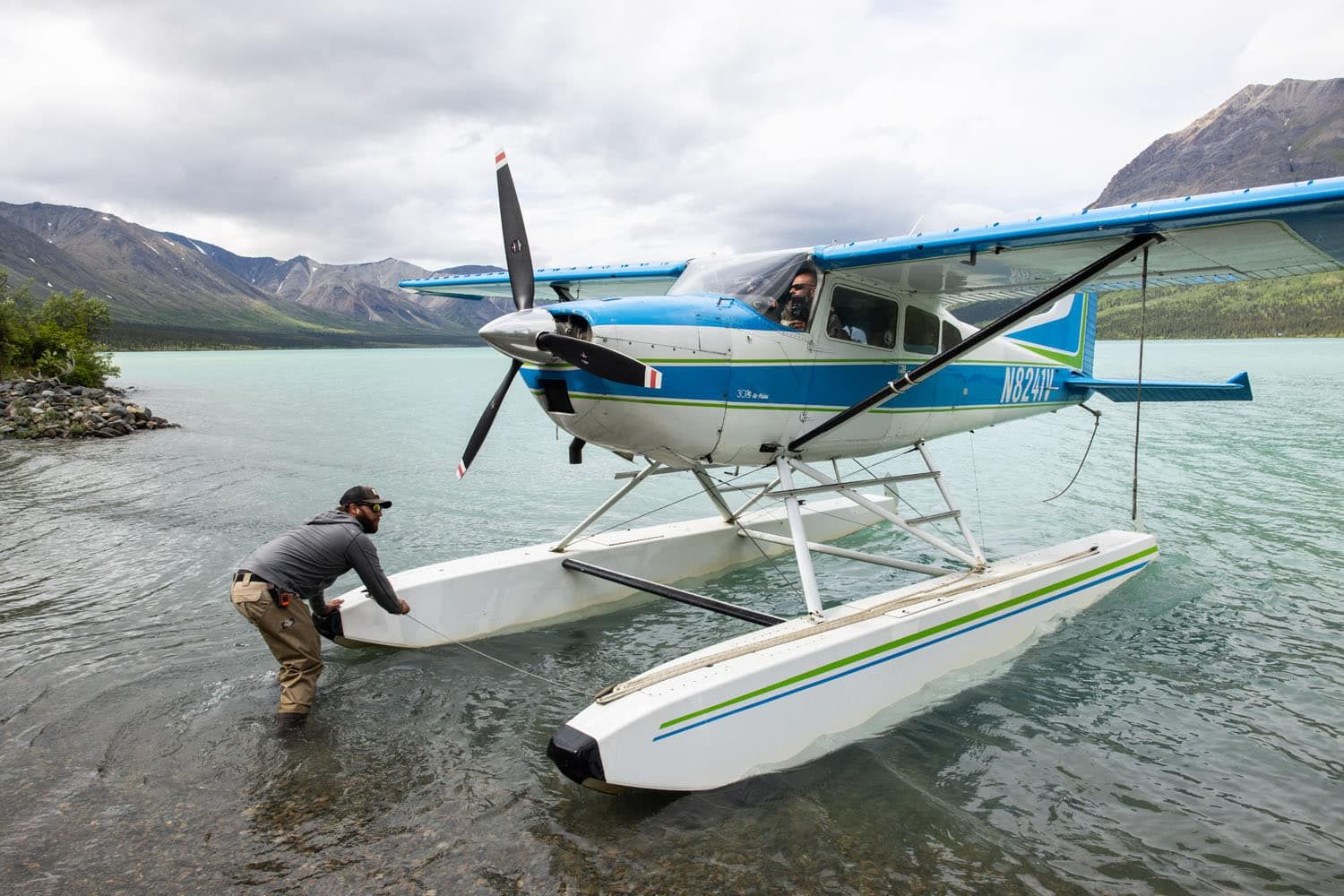 We flew from Port Alsworth to Twin Lakes on this float plane.
Proenneke Cabin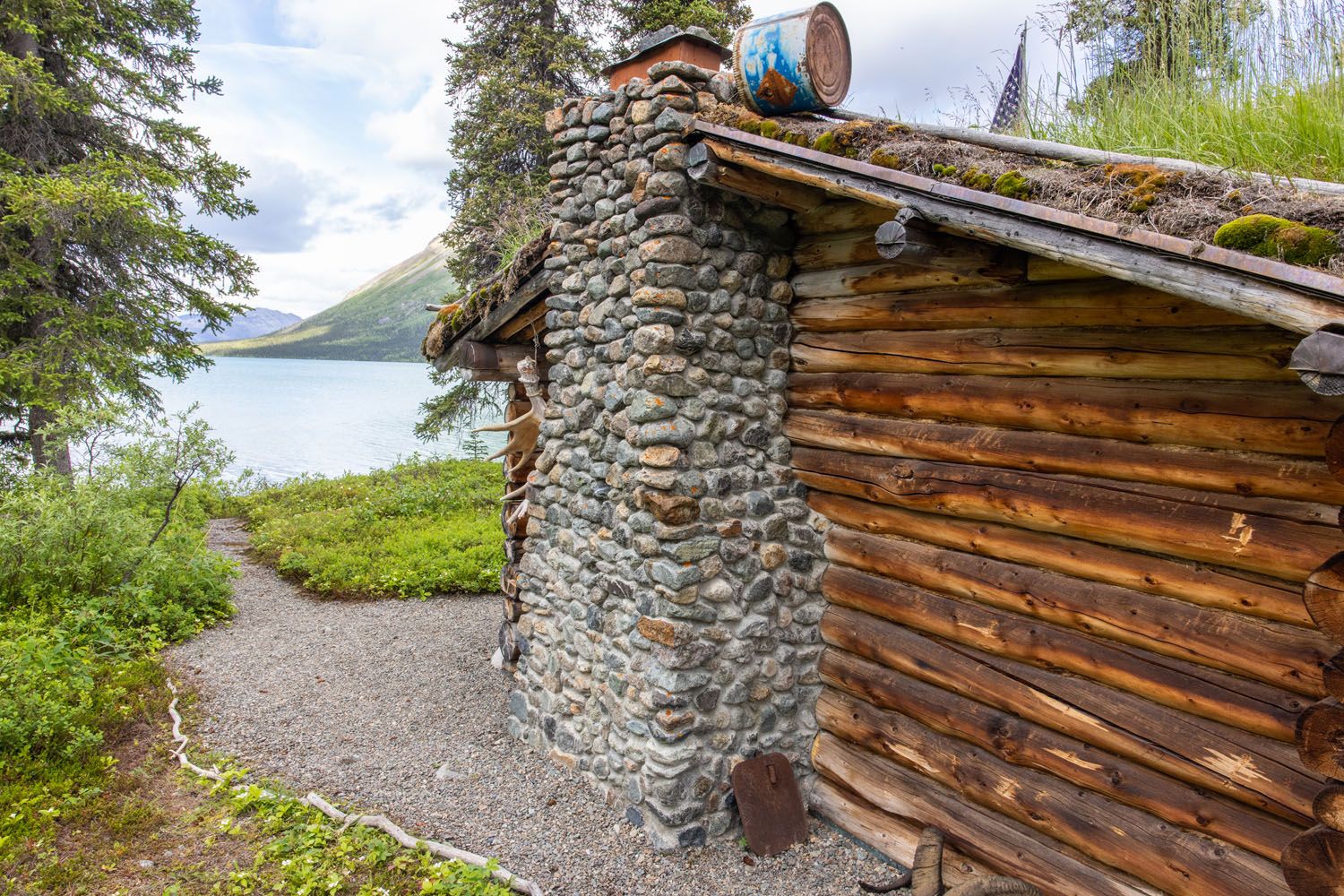 Another view of the cabin.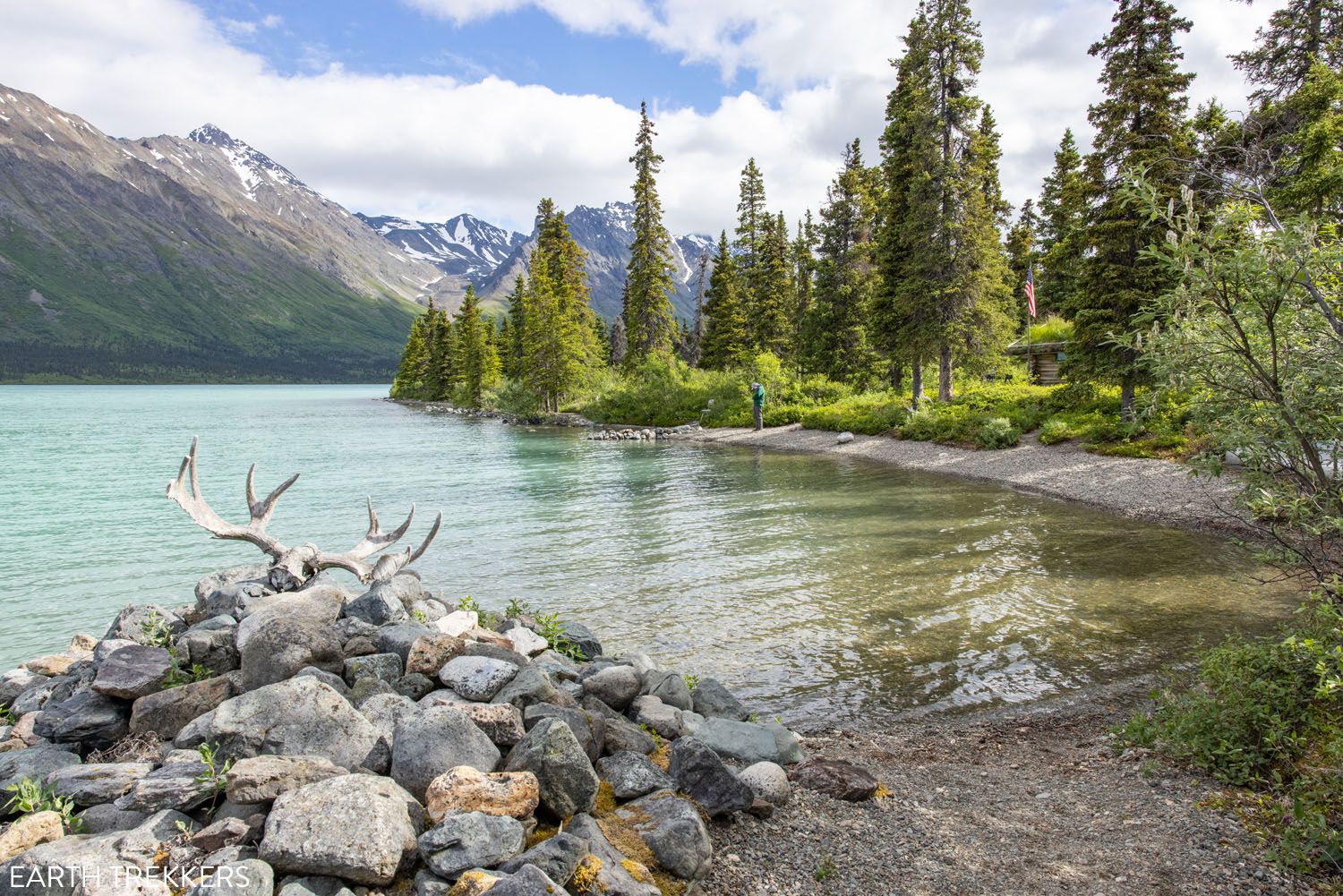 The small beach in front of the Proenneke Cabin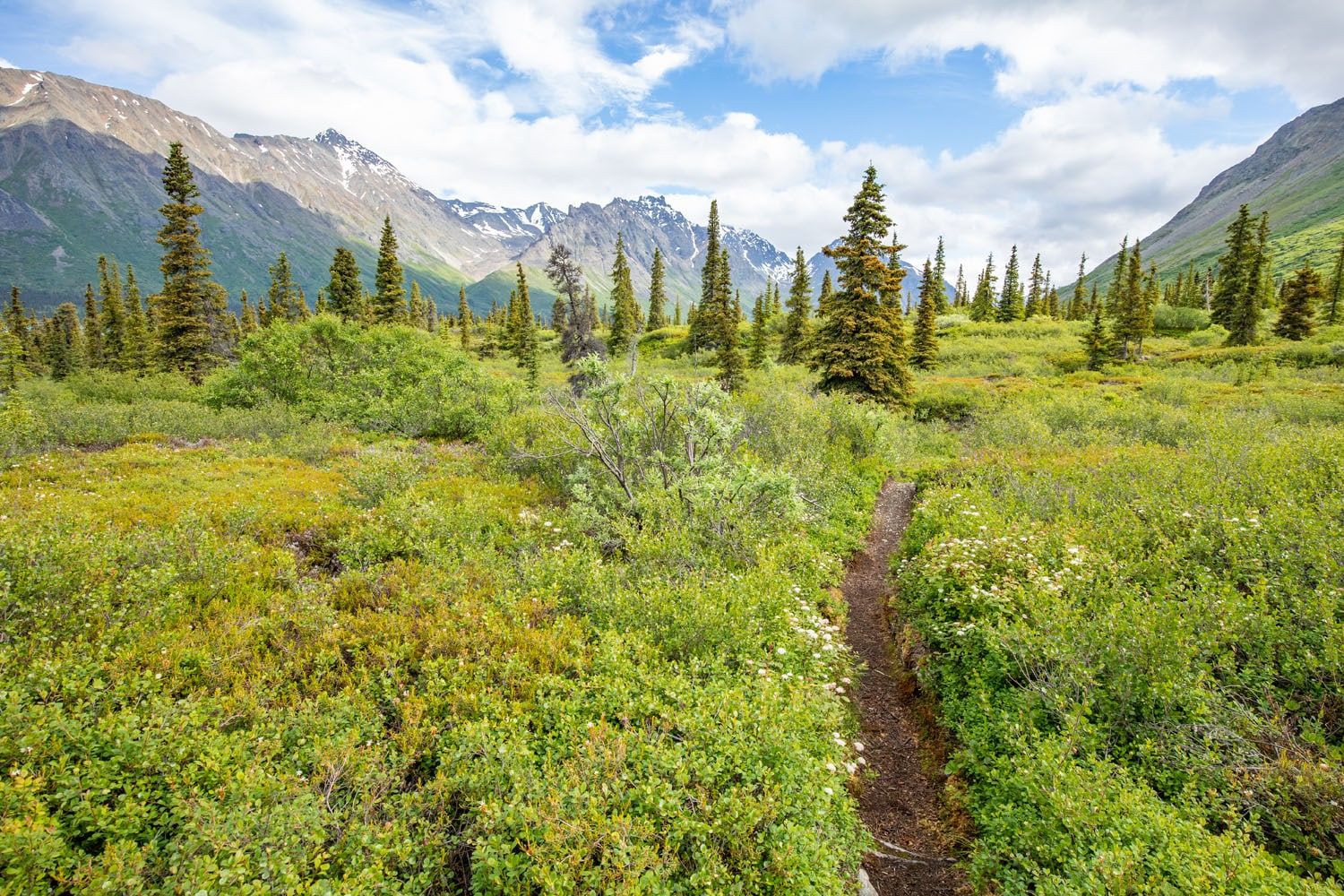 Hiking to Teetering Rock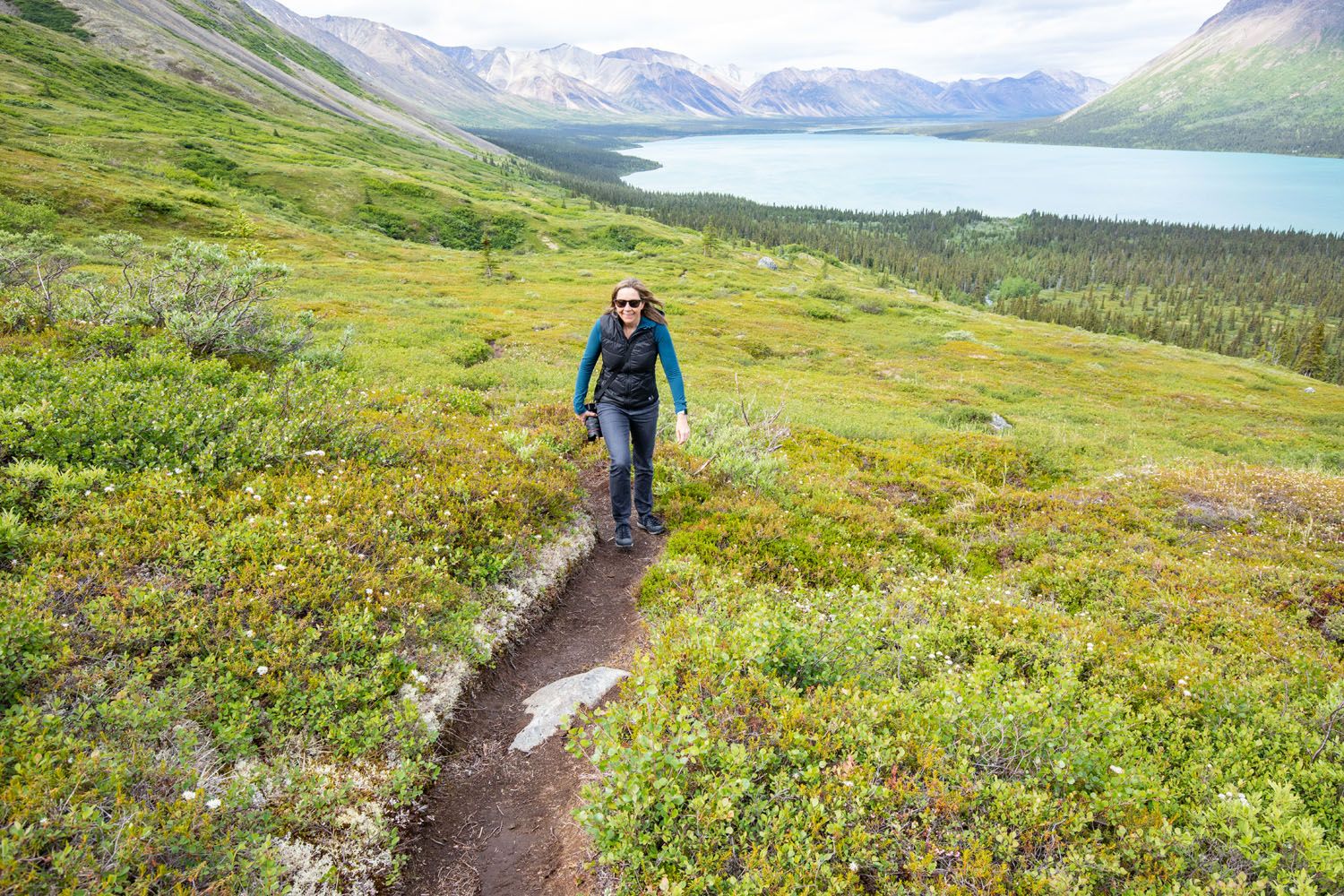 On the trail to Teetering Rock (with Upper Twin Lake in the background)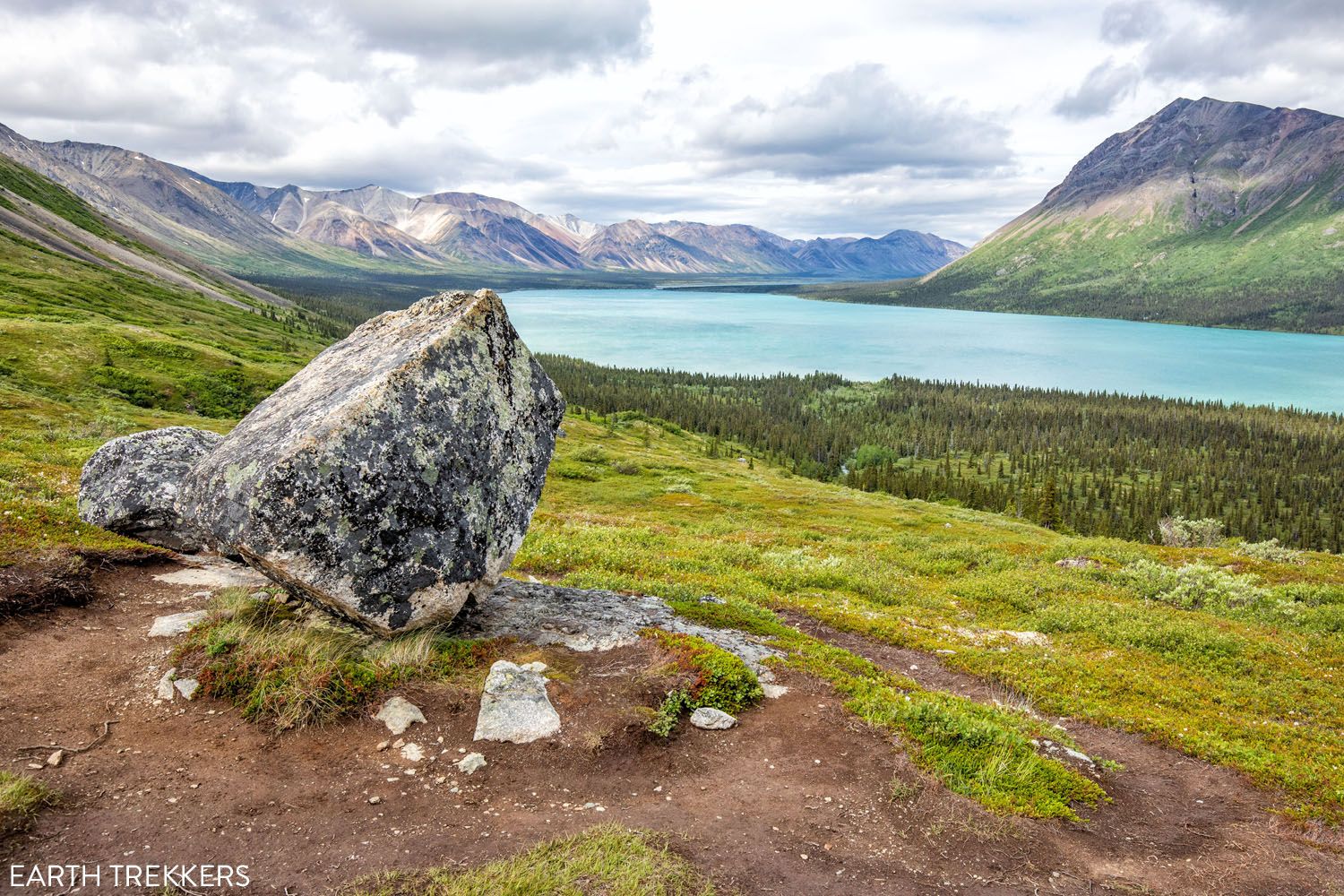 Teetering Rock and Upper Twin Lake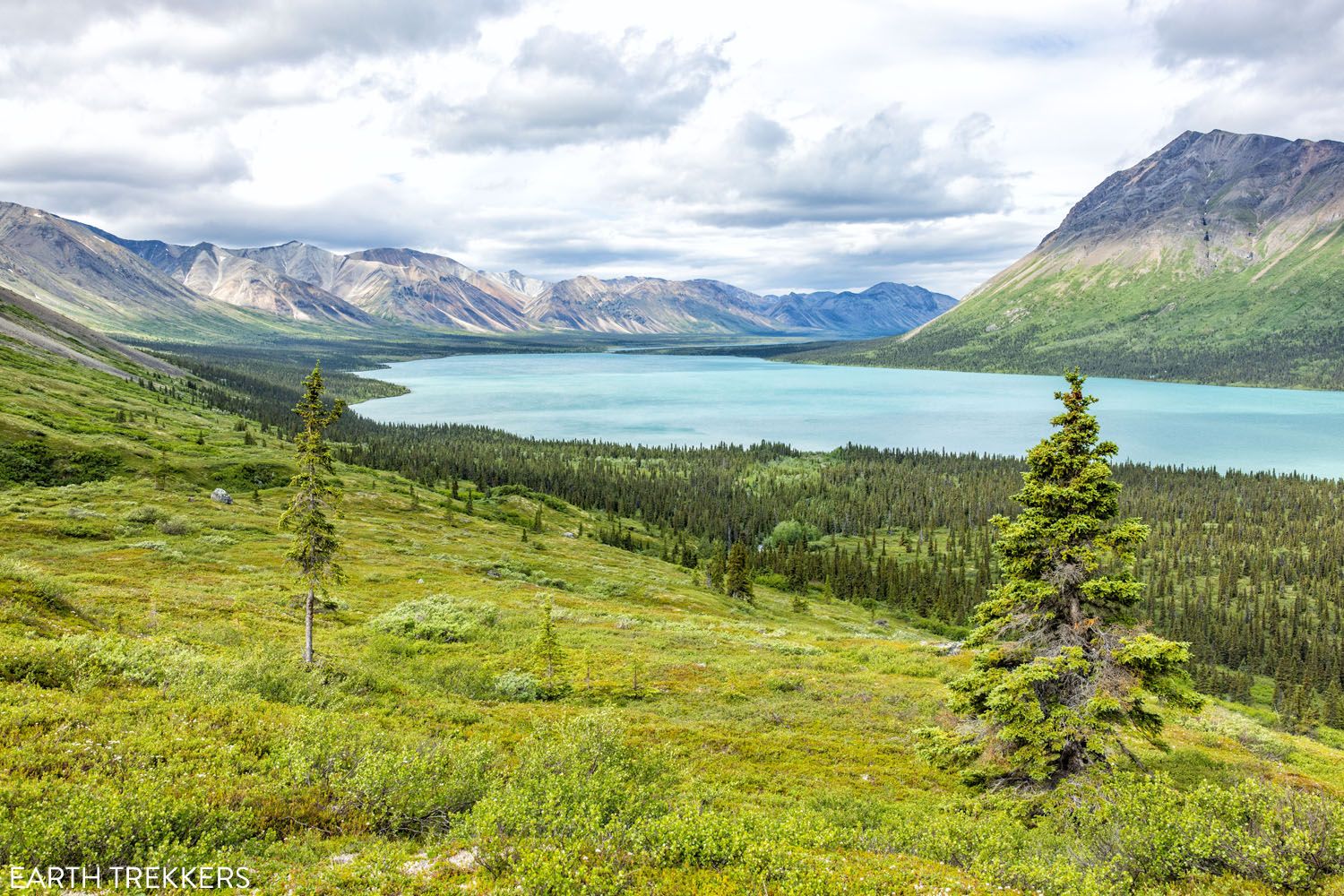 The view from Teetering Rock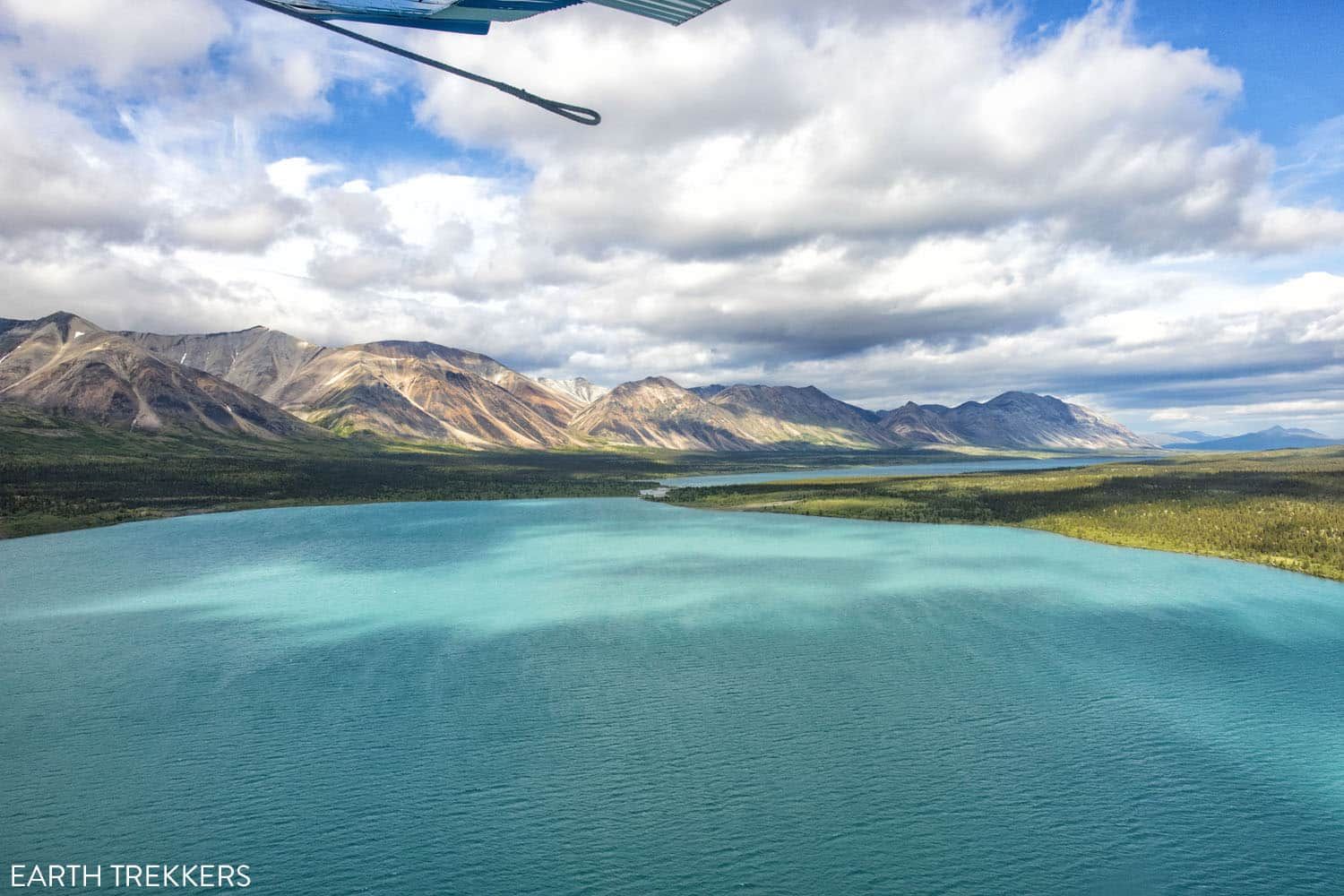 Twin Lakes from the sky.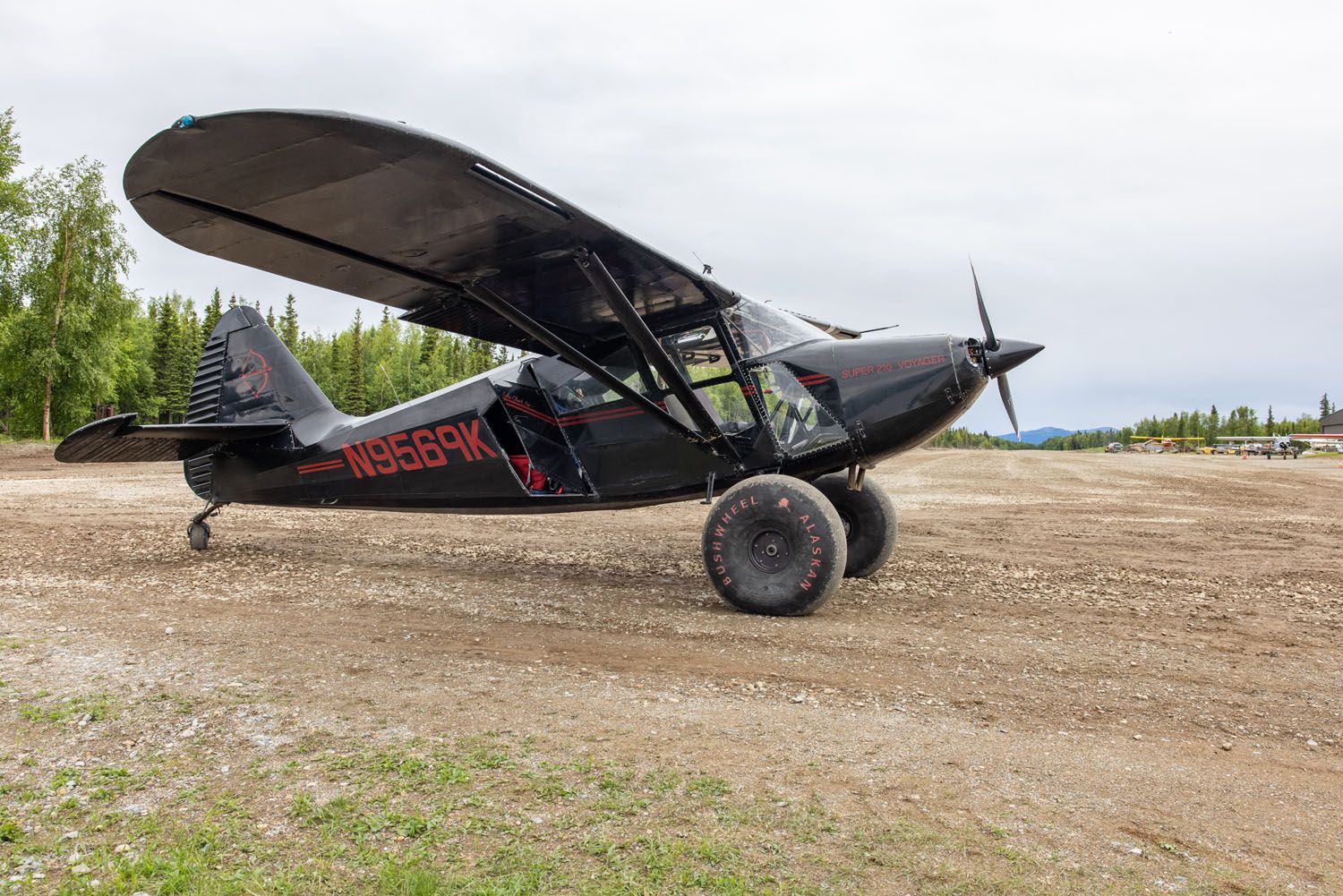 We also took a flightseeing tour in this bush plane.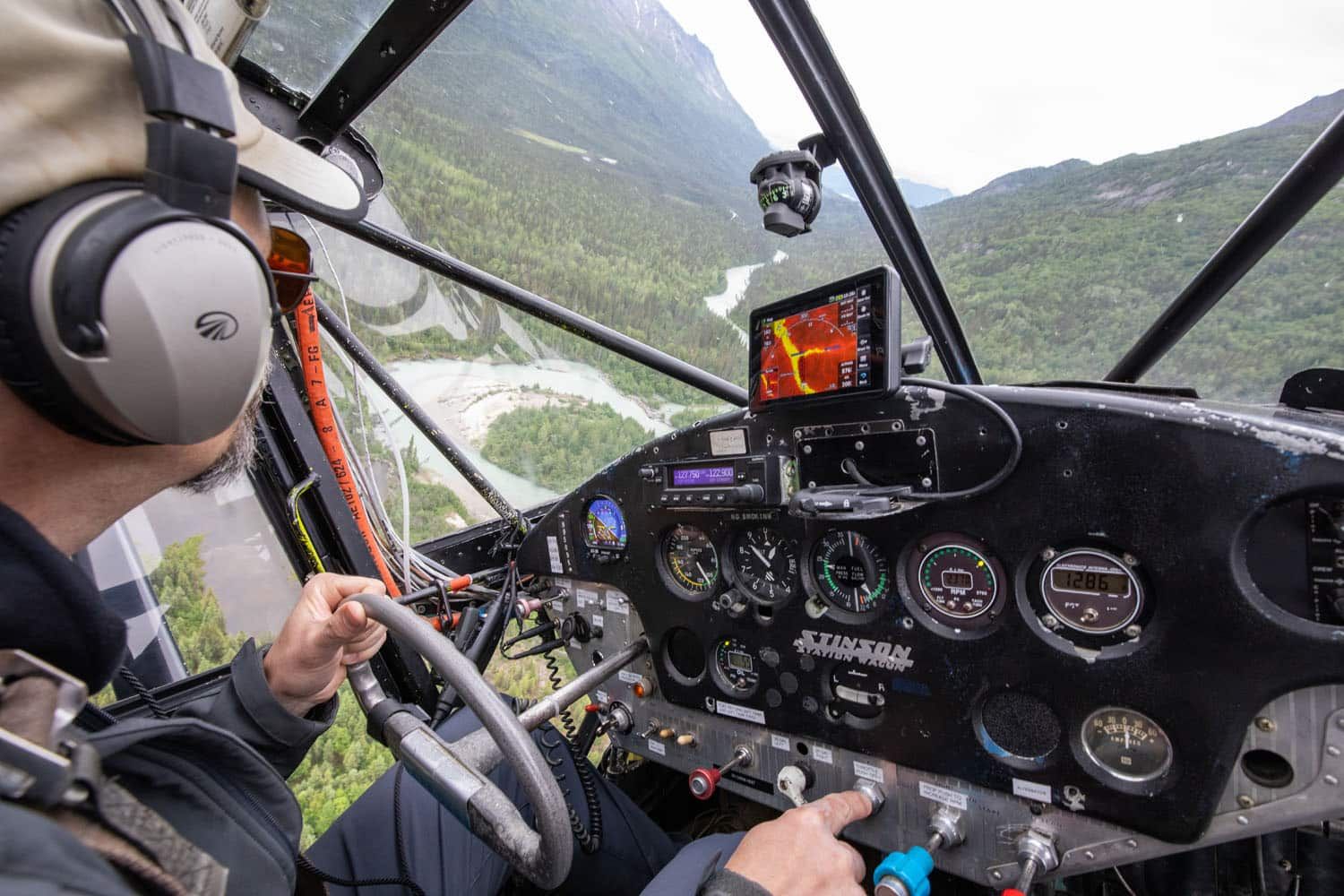 View from the cockpit.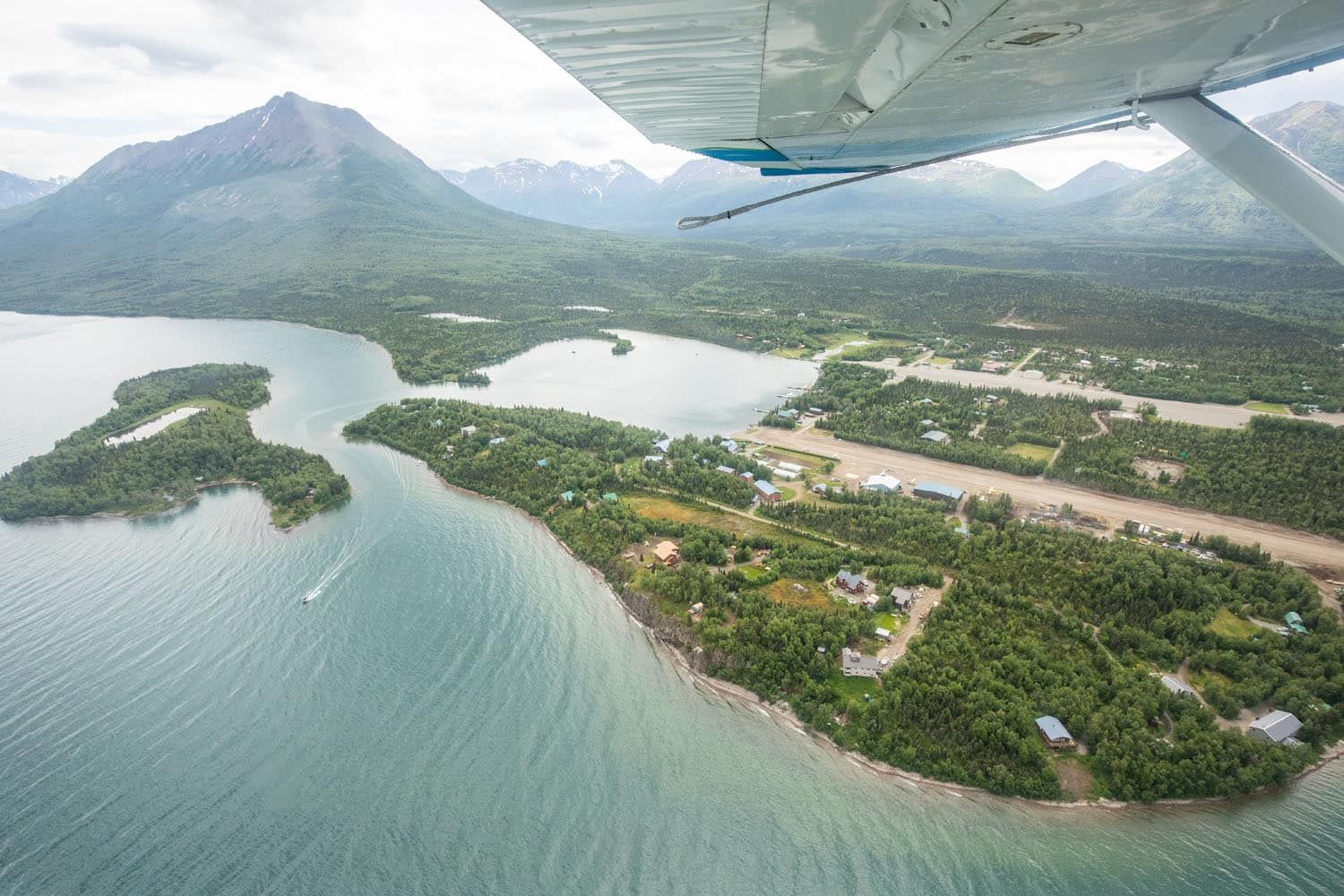 Port Alsworth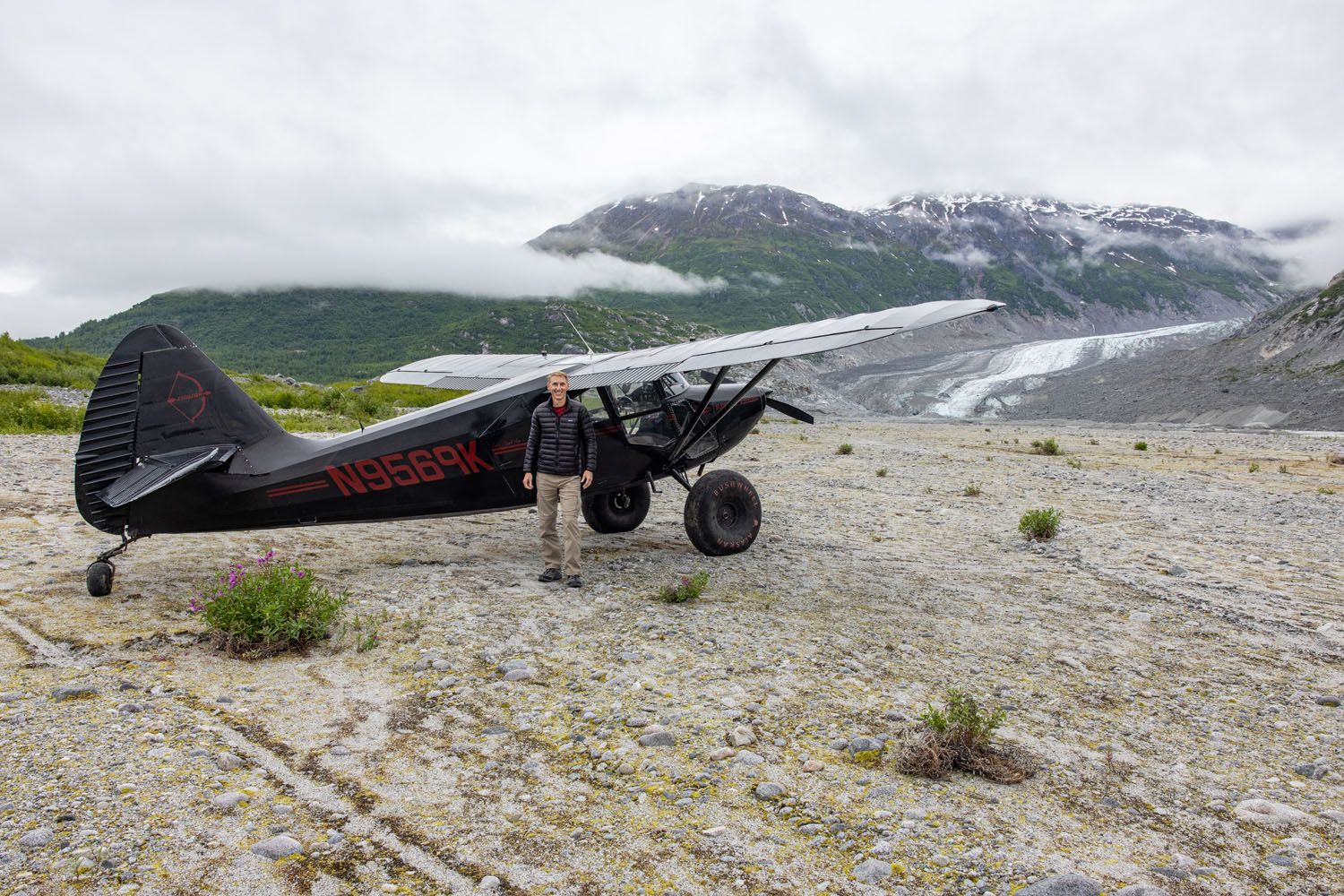 The highlight was landing next to the moraine and hiking to a glacier. It felt so remote and it was just me, Tim, and our pilot, Carlon.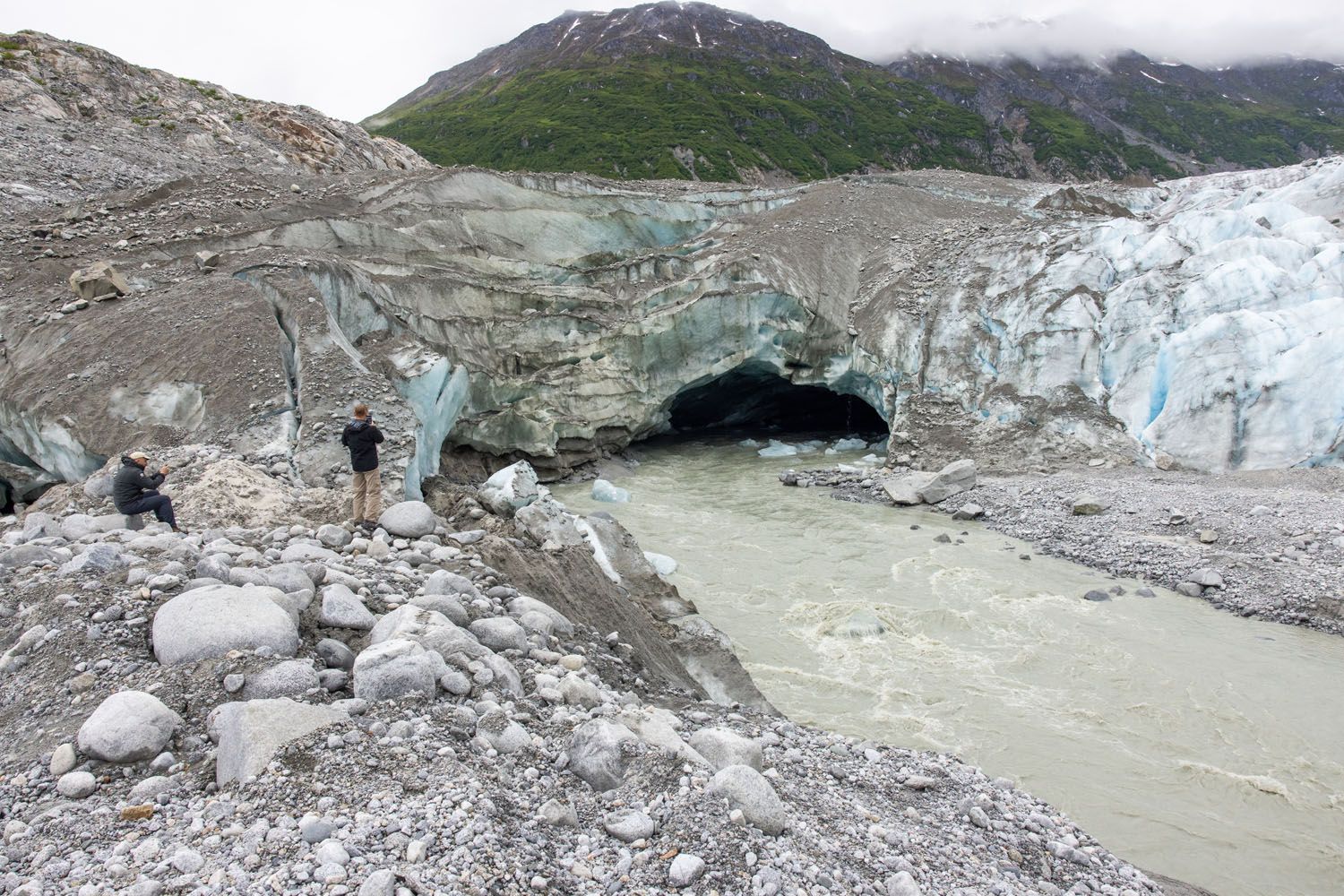 A view of the glacier.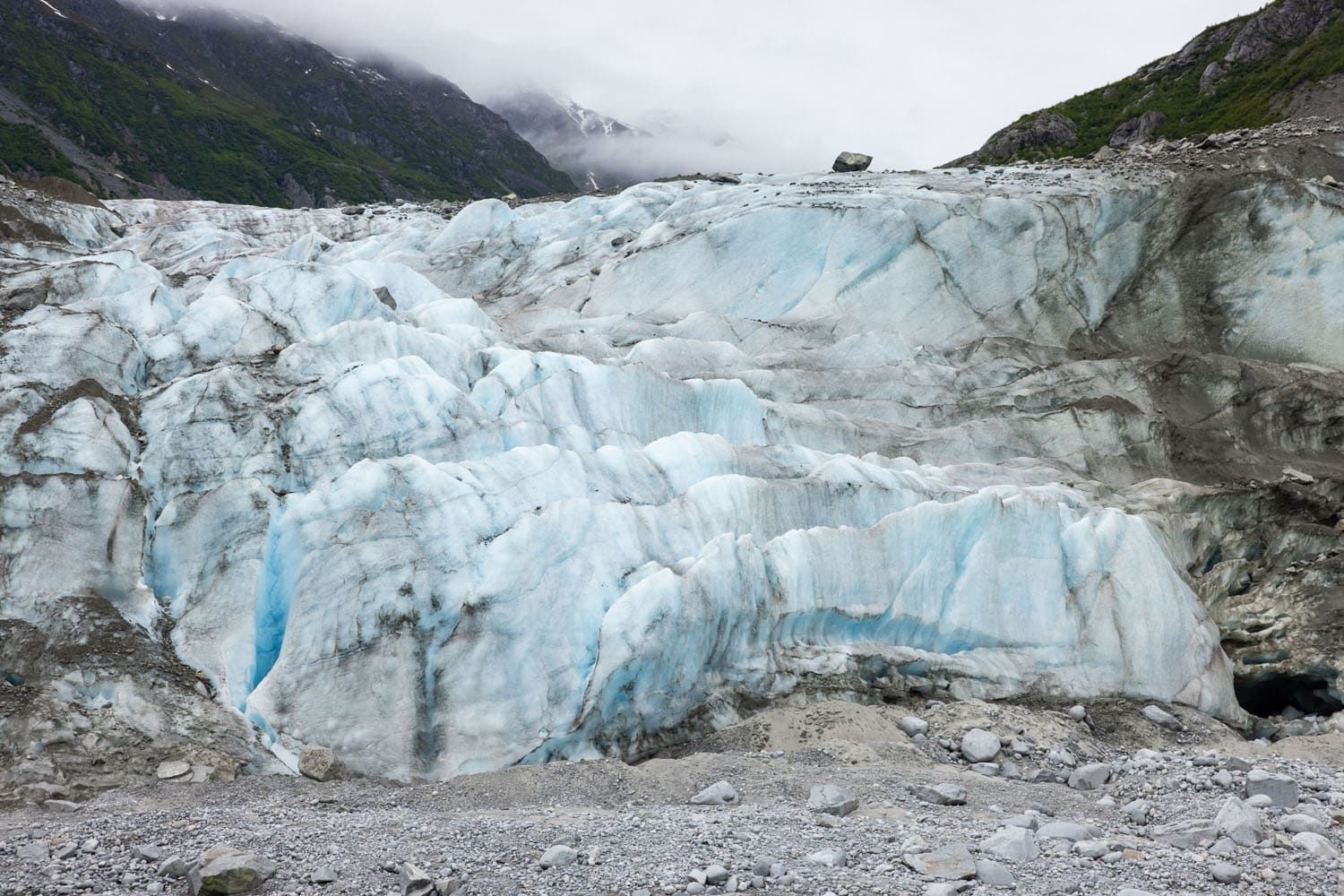 Another view of the glacier.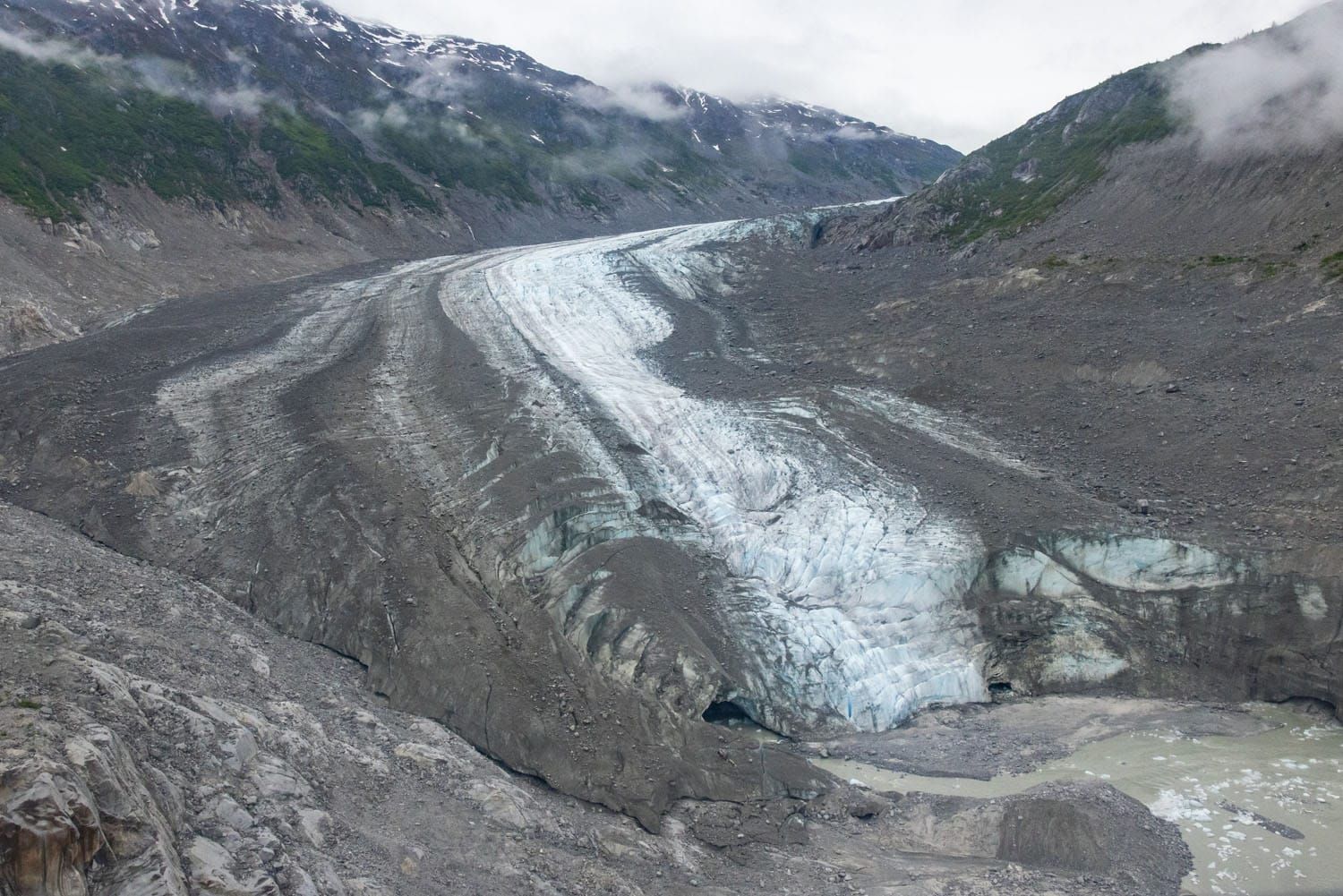 Here is the same glacier from the sky.
A moose in the river. On our second flightseeing tour, we spotted three moose and six black bears from the airplane.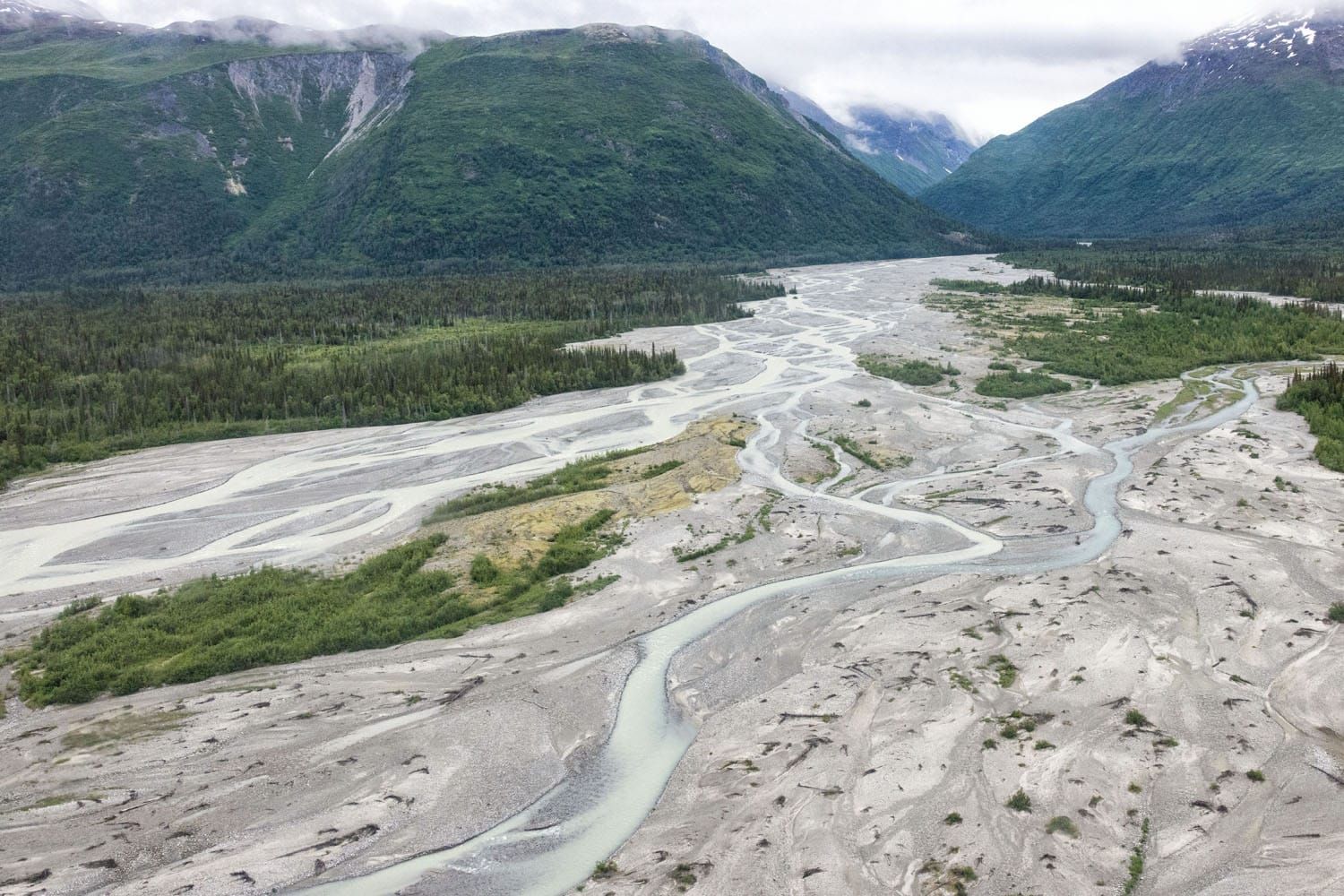 One of many river valleys in Lake Clark National Park.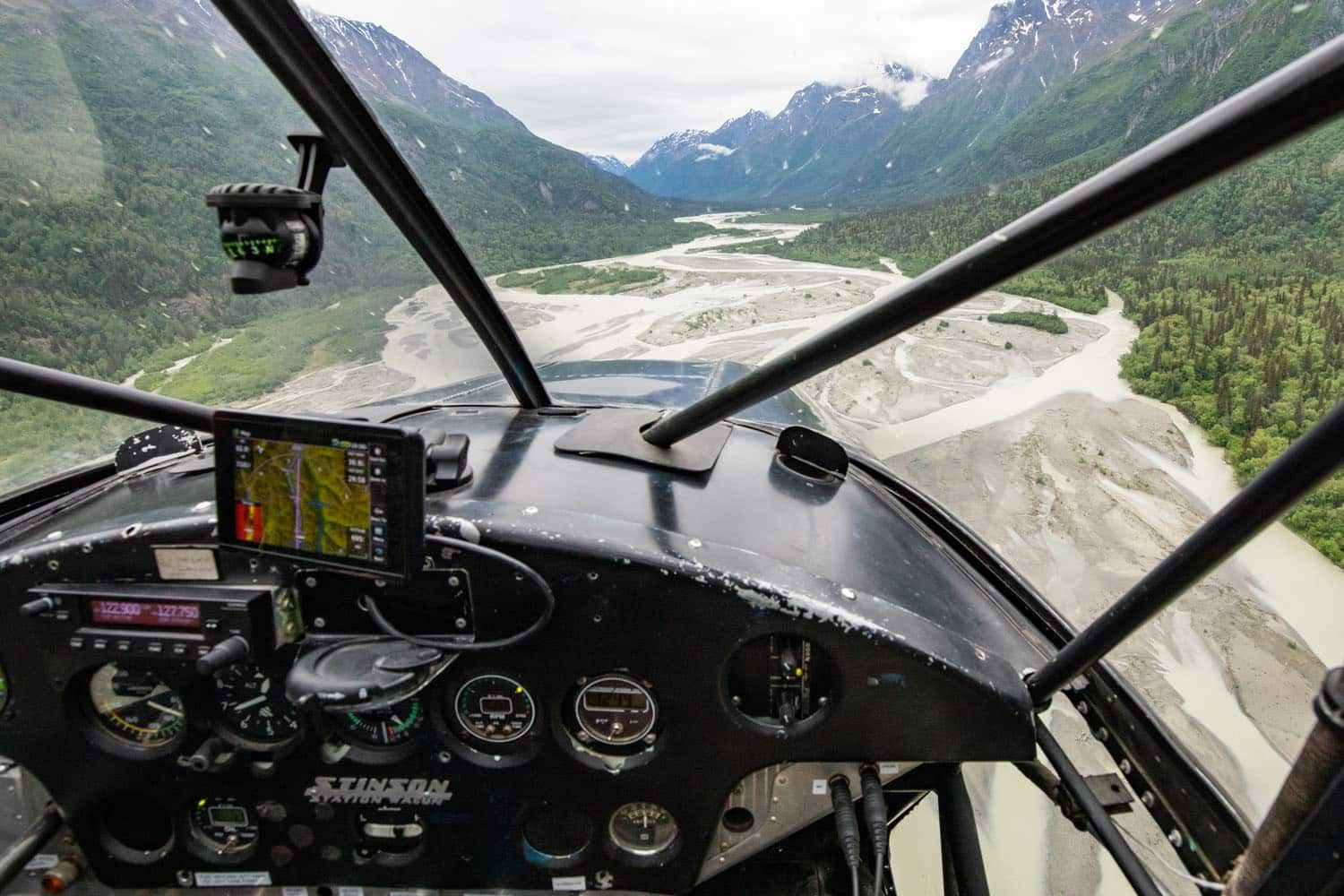 Another view from the cockpit.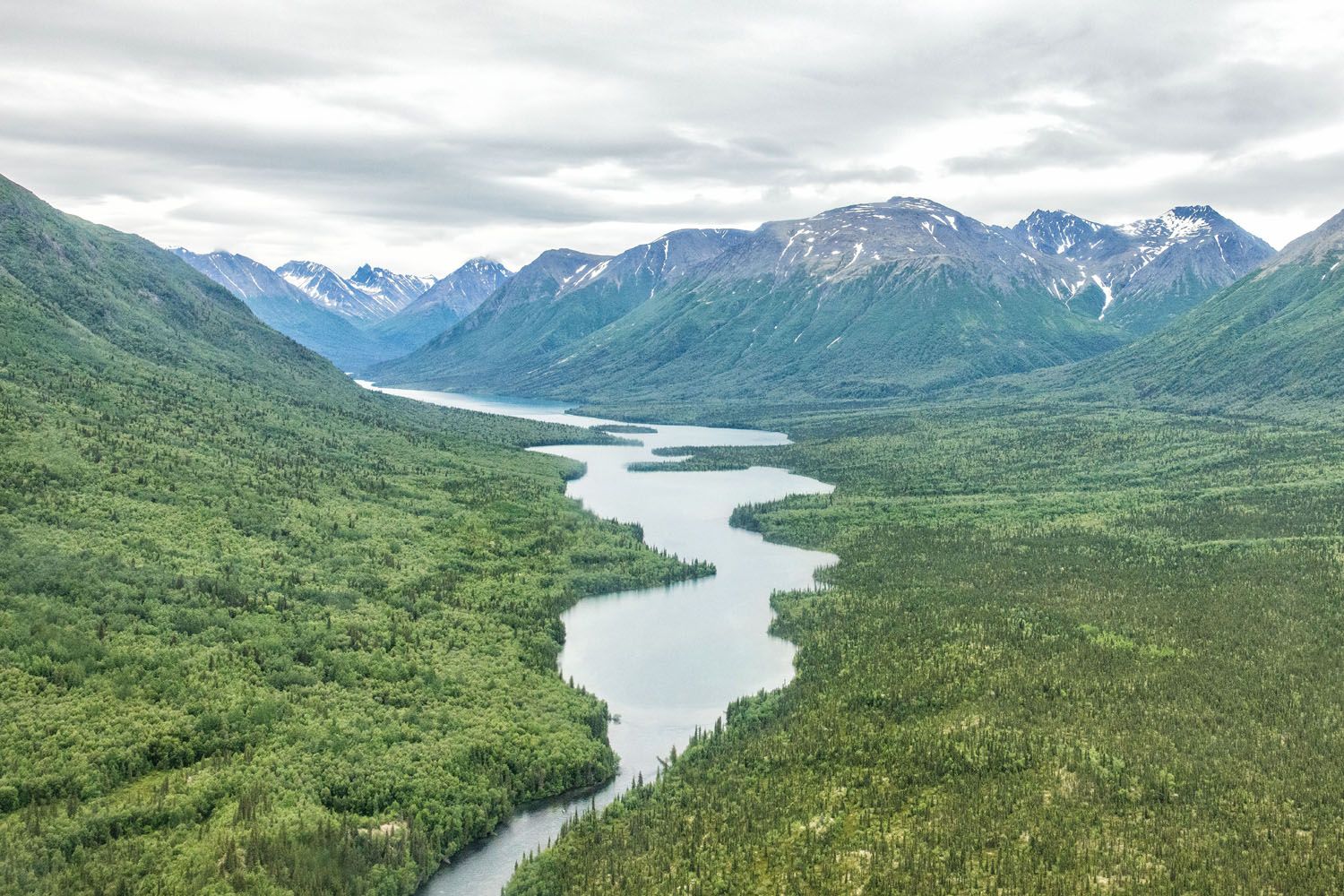 Kontrashibuna Lake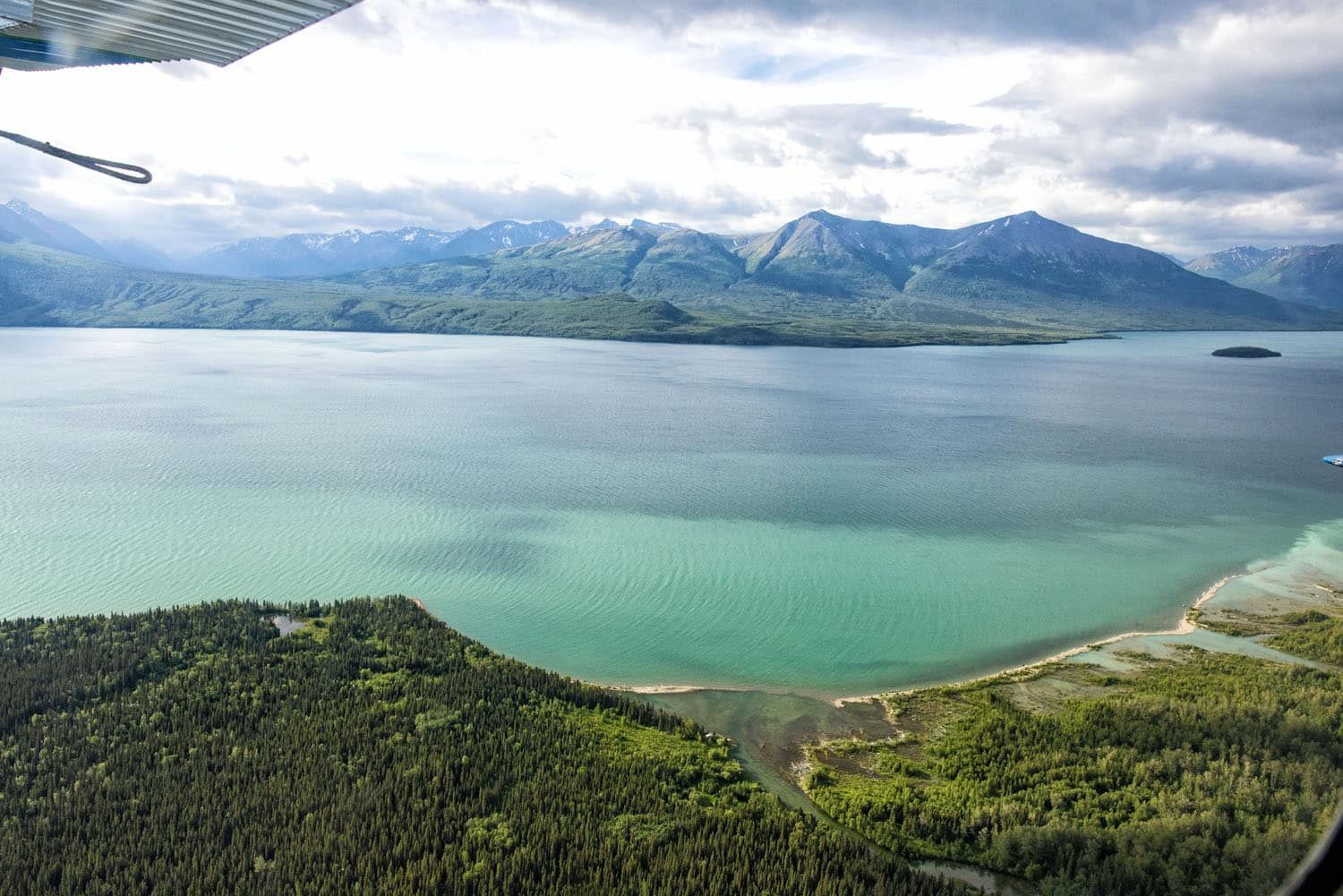 One more view of Lake Clark from the sky.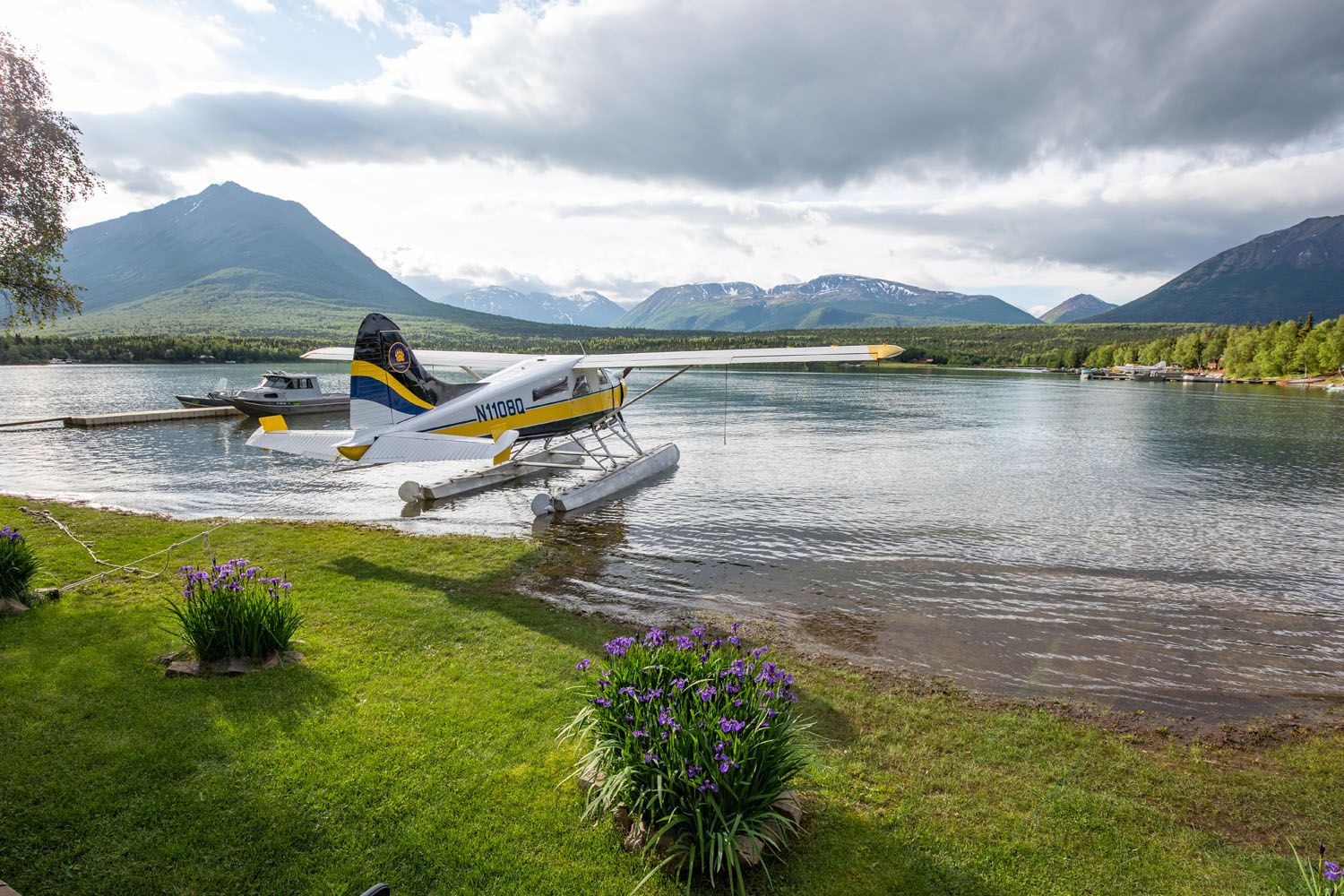 And one more view of Port Alsworth.
Planning a Trip to Lake Clark
In our post Best Things to Do in Lake Clark, not only do we cover what to do in Lake Clark, but we also provide important planning information, including how to get here, where to stay, and how to plan your time. You can also see a lot more photos of Lake Clark in our Lake Clark National Park Travel Guide.
We have spent quite a bit of time in Alaska, visiting most of the national parks, and road tripping through this gorgeous state. You can see all of our Alaska content in our Alaska Travel Guide.
---
If you have any questions about visiting Lake Clark National Park, let us know in the comment section below.
ALASKA ITINERARY: Take the guesswork out of planning your trip to Alaska with our Alaska road trip itineraries.
TRAVEL PHOTOGRAPHY: For more information about the camera gear we carry, check out our Travel Photography Gear Guide.
KATMAI NATIONAL PARK: In our article Best Things to Do in Katmai, we cover the top experiences in the park. For a unique experience, take a photography tour to capture the action at Brooks Falls from Brooks River and learn how to see the bears at Brooks Falls. You can also visit the Valley of 10,000 Smokes, the site of one of the world's largest volcanic eruptions in recent history.
BEST OF DENALI: Eielson is one of the most spectacular areas in Denali to visit since it offers some of the best views of Denali. Taking a Denali flight seeing tour is also a great thing to do, as are hiking one of the many trails in the park. Get the full list in our article Best Things to Do in Denali.
WRANGELL-ST. ELIAS NATIONAL PARK: For a full list of our Wrangell-St. Elias National Park articles, plus important planning tips, check out our Wrangell-St. Elias National Park Travel Guide.
NATIONAL PARKS IN ALASKA: There are 8 national parks in Alaska. So far, we have visited five of them. Learn more in our guides to Denali, Wrangell-St. Elias, Kenai Fjords, Lake Clark, and Katmai.
All rights reserved © Earth Trekkers. Republishing this article and/or any of its contents (text, photography, etc.), in whole or in part, is strictly prohibited.