Get ready for an epic adventure at America's Last Frontier. With its endless collection of snow-covered mountains, giant glaciers, and blue fjords, Alaska is a beautiful destination that any adventurer would be thrilled to explore. It is also the home to some of the best wildlife sightings in the United States with opportunities to get up close to reindeer, bears, and musk ox. But whether you wish to become a rugged Alaskan explorer, or instead enjoy a laid-back vacation, Alaska has something for every traveler to enjoy.
There are many ways to plan your "perfect Alaska itinerary," depending on your interests. Cruise the fjords, go glacier hiking or ice climbing, soar over the snow-capped mountains on a flightseeing tour, see Denali in all her glory, watch brown bears feeding on salmon, and drive through some of the most beautiful landscapes in the USA.
In this guide, we list three different ways to spend 10 days in Alaska. These are great starting points for planning your trip, and they can be easily modified if you have more or less time.
Anchorage, Seward & Valdez
From the top things to do in the park, to the best trails to hike, and sample itineraries to help you plan your time, here are our articles about Denali National Park.
Everything you need to know to plan your visit to Kenai Fjords National Park.
From the top things to do in the park, to the best trails to hike, and sample itineraries to help you plan your time, here are our articles about Wrangell-St. Elias National Park.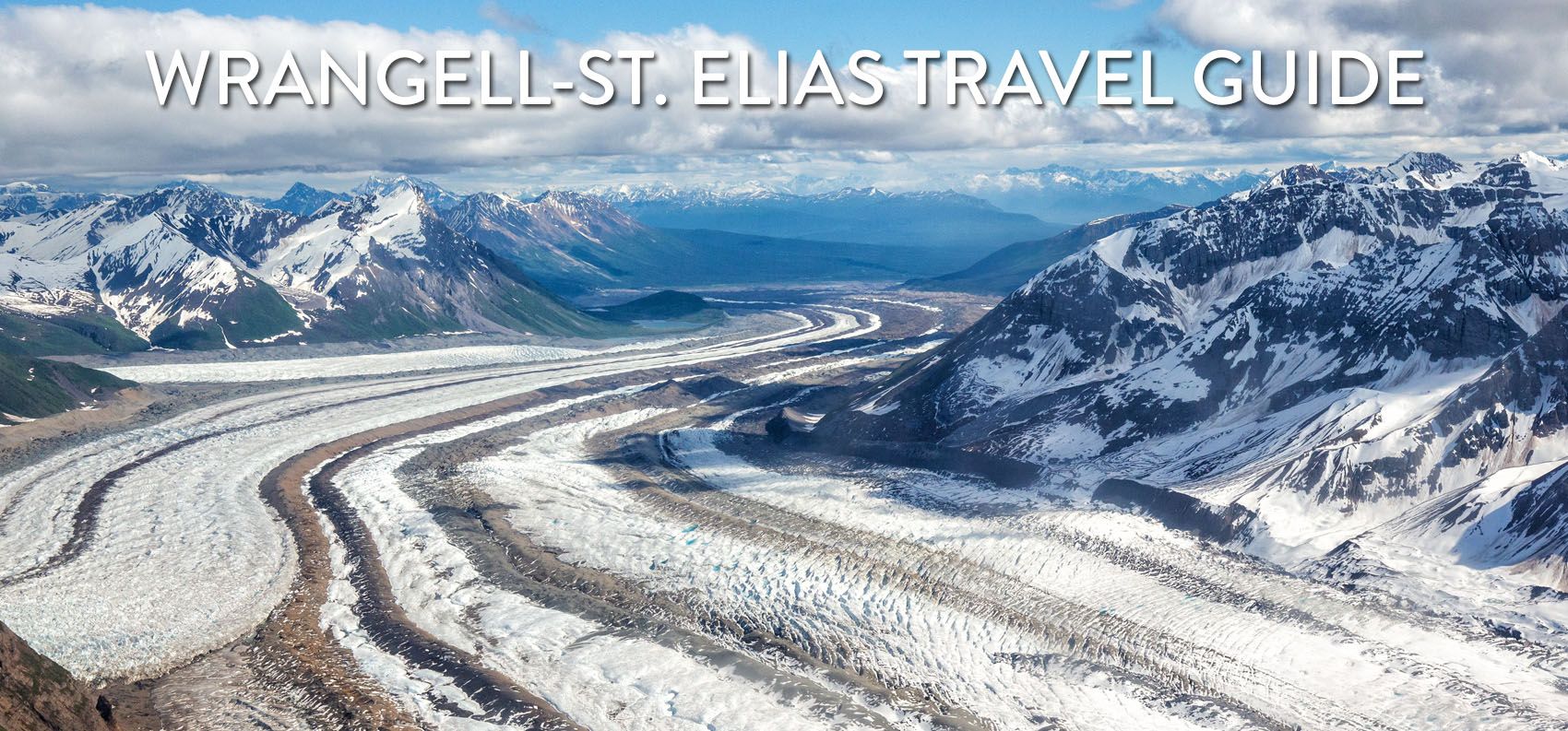 Learn how to plan your visit to Katmai National Park and how to see the bear feasting on salmon at Brooks Falls.
More Information about Alaska
Here are a few more articles about things to see and do in and around Alaska.
Top Experiences in Alaska
Anchorage. Anchorage is Alaska's largest city and its location makes it a great rest stop between neighboring National Parks. From Anchorage our favorite things to do were visiting the Eklutna Lake, the Reindeer Farm, and the Musk Ox Farm.
Drive the Seward Highway. The drive on Seward Highway is beautiful, an attraction in itself. Along the way you can gaze across the Turnagain Arm, ride a cable car up into the Chugach Mountains, admire beautiful turquoise lakes with mountain reflections in them, hike to a waterfall in a picturesque setting, and so much more.
Seward. Seward is a small city located at the end of the Seward Highway and on the northern end of Resurrection Bay. This is where most people stay when exploring Kenai Fjords National Park. Boat excursions leave from the harbor and take passengers into the coastal fjords of Kenai Fjords National Park. Along the way passengers look for wildlife (whales, otters, seals, sea lions, puffins, eagles, and more) and see glaciers. There are also many great hikes to do just outside of Seward.
Juneau. Juneau may be the smallest US state capital, but it is packed with outdoor attractions. Here you can day trip to see wildlife, explore nearby glaciers, or simply enjoy the small-town feel of the Alaskan capital.
Valdez. Valdez is a little fishing town nestled in a fjord on the Prince William Sound. It is a great place to go glacier kayaking, take a whale-watching tour, and see beautiful waterfalls.
Glacier Kayak at the Columbia Glacier. If you want to witness the power of one of the world's most active glaciers in action, then add the Columbia Glacier to your Alaskan itinerary. With roughly 13 million tons of ice breaking off of the Columbia Glacier every day, there is a good chance that you will be able to watch a calving event take place.
Denali National Park. Denali National Park, one of the largest national parks in the USA, is home to millions of acres of remote, rugged wilderness. It is named for Denali, the tallest mountain in North America, and catching a view of this mountain peak is one of the best things to do in Denali National Park.
Kenai Fjords National Park. Hike to one of the largest icefields in North America, spot humpback whales and orcas on a wildlife cruise, kayak in front of glaciers, go ice climbing or glacier hiking, and soar over the fjords in a helicopter…these are all things to do in Kenai Fjords National Park.
Wrangell - St. Elias National Park: Wrangell – St. Elias National Park & Preserve is one of our favorite US National Parks. Its remote location, countless mountains and glaciers, and sheer beauty is simply astounding. It feels like an adventure to drive in on McCarthy Road, pull your belongings across the footbridge, and get shuttled to your lodge or campground. From Kennecott and McCarthy, you can go glacier hiking, tour an abandoned copper mill, and venture into the backcountry. And to see this park from the sky is absolutely mind-blowing.
Katmai National Park. Katmai National Park & Preserve is a land of brown bears and volcanoes. It is wild, rugged, and remote and one of our favorite national parks. This national park is one of the best in the US for wildlife viewing. Every summer, brown bears head to the rivers, to feed on salmon.
Visit the Valley of Ten Thousand Smokes. What you might not know is that Katmai National Park and Preserve is also home to Novarupta and the largest volcanic eruption in the 20th century. The eruption left behind a valley of ash and wasteland, called the Valley of Ten Thousand Smokes. With Brooks Lodge, you can day trip out to the valley with a National Park Service guide, visit some overlooks, and go on a short hike.
Lake Clark National Park. Lake Clark is one of the least visited National Park in the United States and is home to two active volcanoes, the state's largest lake, epic mountains, calving glaciers, beautiful beaches, and an abundance of wildlife. This park is perfect for nature lovers, backpackers, and kayakers. There are no roads within the park, but there are remote lodges to stay in for those looking for a comfortable excursion in the wilderness.
Glacier Bay National Park. Glacier Bay is an impressive National Park with 11 massive tidewater glaciers, beautiful blue seas, and an abundance of both marine and land animals. Many travelers cruise through the park, but you can also take boat tours, go kayaking in front of the glaciers, fish, or go whale watching.
Kobuk Valley National Park. Kobuk Valley National Park is home to some of Alaska's most surreal landscapes. In the south of the park lies the Great Kobuk Sand Dunes, the largest active dunes in the arctic circle. Further north lies the Kobuk River, a great spot for fishing, wildlife cruises, and rafting. Additionally, hundreds of thousands of caribou migrate through this National Park twice a year, and if you are lucky you may get to see this great herd. Kobuk Valley has no roads or campgrounds, so the best way to see the park is either by backpacking or by flightseeing.
Gates of the Arctic National Park. Gates of the Arctic is a vast wilderness set in Alaska's northernmost mountain chain. The park is filled with beautiful mountain scenery, shimmering lakes, and active wildlife. There are no roads, campgrounds, or trails within the park so the only way to explore it is from a flightseeing tour or by backpacking. You can take day hikes into the park, take a guided excursion, or go on an independent trek through the wild Arctic land. This National Park is a true test of strength and bravery, but the gorgeous views and untouched nature make the challenge worth the experience.
Best Time to Visit Alaska
The best time to visit Alaska is from May through September. That's a short window of time, but for most of the year, the national parks are snow covered and inaccessible. Even May is a bit early, and some tours won't start operating until June or even July.
The best time to visit Denali National Park is from June through early to mid-September. During this time, Denali Park Road is open, as are the campgrounds and lodges in Kantishna.
If you are looking to visit Katmai National Park, we recommend you visit in the second week of July. This is when you are most likely to see the bear feasting on salmon.
Further north are Gates of the Arctic and Kobuk National Park, and these are best visited in July or August as the days are long, wildlife is most active, and there is less snow on the ground.
Alaska is a whole new world in the winter. There are not many daylight hours, but the northern lights fill the sky and Alaska has plenty of outdoor activities to make the trip worthwhile. Take part in the state sport: dog-sledding, ski down Alaska's snowy peaks, and run with reindeer at Alaska's annual event.
The 
US National Parks
 make an excellent travel destination, whether you are planning a cross-country road trip or a weekend getaway. In our guide to the national parks, get detailed trip planning information, advice on which parks to visit by season, and itineraries to help simplify your travel planning process.
Plan Your National Park Trip