With pristine beaches, secluded coves, and snorkeling spots, Virgin Islands National Park is one of the most beautiful of the US national parks. The to-do list also looks a lot different.
Sip on tropical drinks in the shade of a palm tree, go stand up paddle boarding, go snorkeling, spot sea turtles, and visit the historic landmarks. If you like hiking, you can do that, too.
In this guide, we share with you everything you need to know to plan the perfect visit to Virgin Islands National Park, including the best things to do, when to visit, and how to plan your time.
VIRGIN ISLANDS NATIONAL PARK
Founded: August 2, 1956
Annual Visitors: 200,000 in 2022, making it the 11th least visited park that year.
Size: 15,000 acres
Location: US Virgin Islands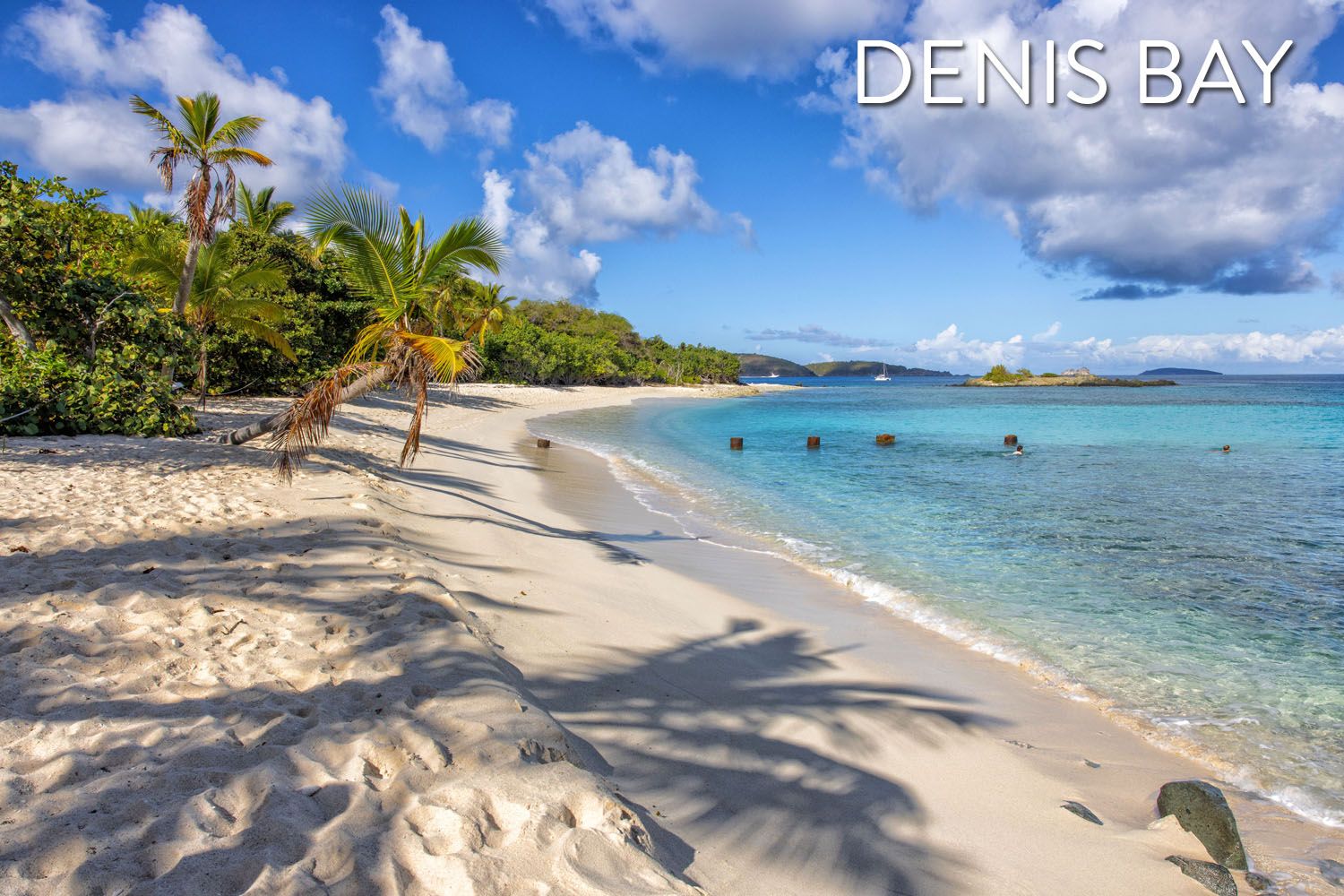 Visit Trunk Bay Beach. Trunk Bay is often listed as one of the most beautiful beaches in the world, so if you visit one beach in the national park, Trunk Bay gets our vote. While here, you can also snorkel the Coral Reef Underwater Park Trail.
Hike to Ram Head Point. This is our favorite hike in Virgin Islands National Park. This trail runs past several beaches, a salt pond, and up to a fabulous viewpoint of Saint John, so the views are constantly changing and there is never a boring moment on this trail.
Leinster Bay Trail & Waterlemon Bay. Hike the Leinster Bay Trail to Waterlemon Bay and spend the afternoon at one of the park's best snorkel spots. If you want more great views, hike to the Windy Hill Greathouse Ruins.
Spend some time at Maho Bay Beach. This long stretch of beach is one of the best places to spend a day in the national park. From the shops that sit across the street from the beach, you can rent paddle boards, snorkeling equipment, lounge chairs, and souvenirs. There are several food trucks selling food and a tiki bar. And in the early morning or late afternoon, you might be able to spot sea turtles. What more do you need?
Hike the Reef Bay Trail. On this challenging hike, you can visit ancient petroglyphs, more sugar plantation ruins, and several beautiful beaches.
Annaberg Sugar Plantation Ruins. The Annaberg Plantation was one of 25 sugar plantations on Saint John. The windmill that was built here was one of the largest on the island. You can also get a stunning view of Waterlemon Bay from these ruins.
Visit Cinnamon Bay Beach. This is another beautiful, white sandy beach and a great place to go snorkeling.
Visit Denis Bay. Denis Bay is a small, secluded beach that can only be reached by boat or on foot. Since the parking lot at the trailhead is small, this beach tends to only have a handful of people. So, if you are looking for a quiet, off the beaten path beach to visit, put Denis Bay at the top of your list.
Visit the overlooks along North Shore Road. North Shore Road runs along the north coast of Saint John. Along this road, you can visit the overlooks for Trunk Bay, Maho Bay, and Caneel Bay, for some of the prettiest views of the US Virgin Islands.
Honeymoon Beach. If you are looking for another beach to spend the day, Honeymoon Beach is good one. You can rent a cabana for the day, get lunch at Bikinis on the Beach, and take advantage of the beach bar for tropical drinks.
Learn More about the Virgin Islands
St. Thomas and St. John are two of the three main US Virgin Islands. These two islands sit side by side and are connected by a short ferry ride, and together they make a fantastic Caribbean getaway. 
On this 7 day US Virgin Islands itinerary, visit Virgin Islands National Park, St. John, and St. Thomas.
How to Get to Virgin Islands National Park
Virgin Islands National Park is located on Saint John. To get here, fly to Saint Thomas and then take the ferry to Cruz Bay, Saint John. Passenger ferries leave from Red Hook or Charlotte Amalie. Car ferries leave from Red Hook.
There are several car ferries that travel between Red Hook and Cruz Bay: Love City Car Ferry, Global Marine's Tug Life, Big Red Barge Company, and Boyson, Inc.
The first and last ferries of the day tend to be the fullest. If you plan to take the last ferry of the day, get here at least 30 minutes to make sure you get a spot. You can also reserve a spot in advance on the Love City Ferry.
If you are traveling by boat, you can also anchor in the bays in the park.
Best Time to Visit the Virgin Islands
Average temperatures do not vary much over the course of the year. During the winter months, daytime highs range from 80 to 84 degrees and during the summer months, it gets up to 90 degrees. August is typically the hottest, most humid month of the year.
The winter months are one of the best times to visit the park. Daytime temps are their coolest (in the low 80's) and this is the dry season, with rain being unlikely. Since this is peak season, hotel prices are their highest and beaches can be crowded.
Spring and fall are nice times to visit, with lower crowds and lower prices. Just be aware that July through October is hurricane season, so travel plans could be disrupted during this time for tropical storms.
Virgin Islands National Park appears in our Best US National Parks Month-By-Month series as a great park to visit in January, February, and December.
How Many Days Do You Need?
Ideally, plan on spending three days in Virgin Islands National Park. This gives you enough time to visit the highlights, spend some time at several different beaches, and hike a trail or two.
This park is best enjoyed slowly. One of the best things to do in Virgin Islands National Park is to spend some time on the beach, do a little snorkeling or paddle boarding, and simply relax. If you pick a beach like Maho Bay Beach or Honeymoon Beach, you can rent beach equipment, order lunch, and have a painkiller or two (or three).
If you only have one day in Virgin Islands National Park, drive North Shore Road visiting the overlooks, and spend some time at Trunk Bay, Maho Bay Beach, or hike the Leinster Bay Trail to Waterlemon Bay beach.
With two days in Virgin Islands National Park, spend day one either hiking the Reef Bay Trail or Ram Head Trail in the morning and then get your beach time in the afternoon. On day two, spend the day at Trunk Bay or Maho Bay Beach.
With three days in Virgin Islands National Park, follow our suggestions above for two days. On the third day, hike another trail, visit the quieter, more remote beaches like Denis Bay or Little Lameshur, and/or go snorkeling in Waterlemon Bay, if you have not done that yet.
Virgin Islands National Park Map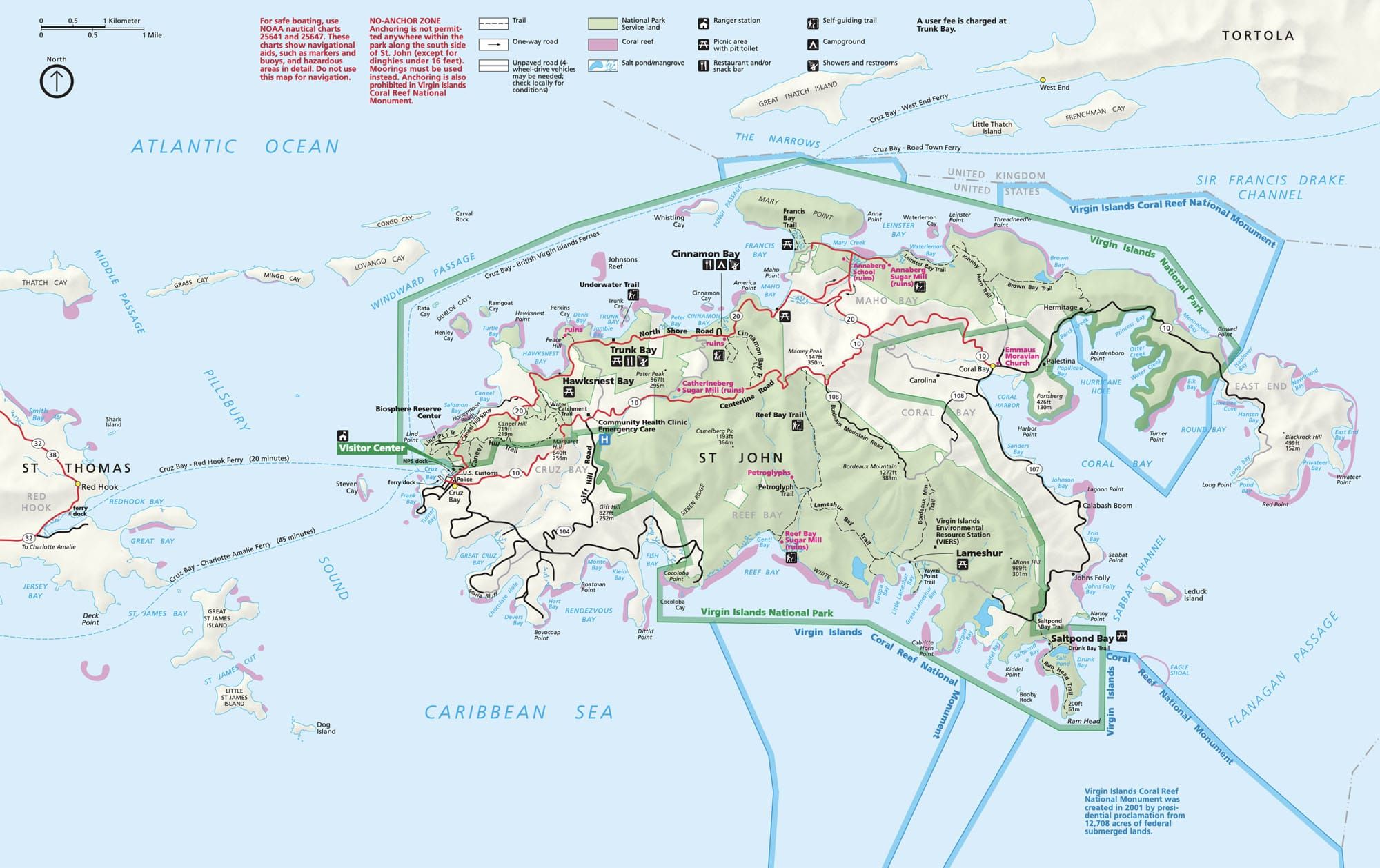 Virgin Islands National Park in Photos
In our US National Parks List, get information on all of the US national parks, including interesting facts, the most and least visited national parks, and a FREE printable national parks checklist with map.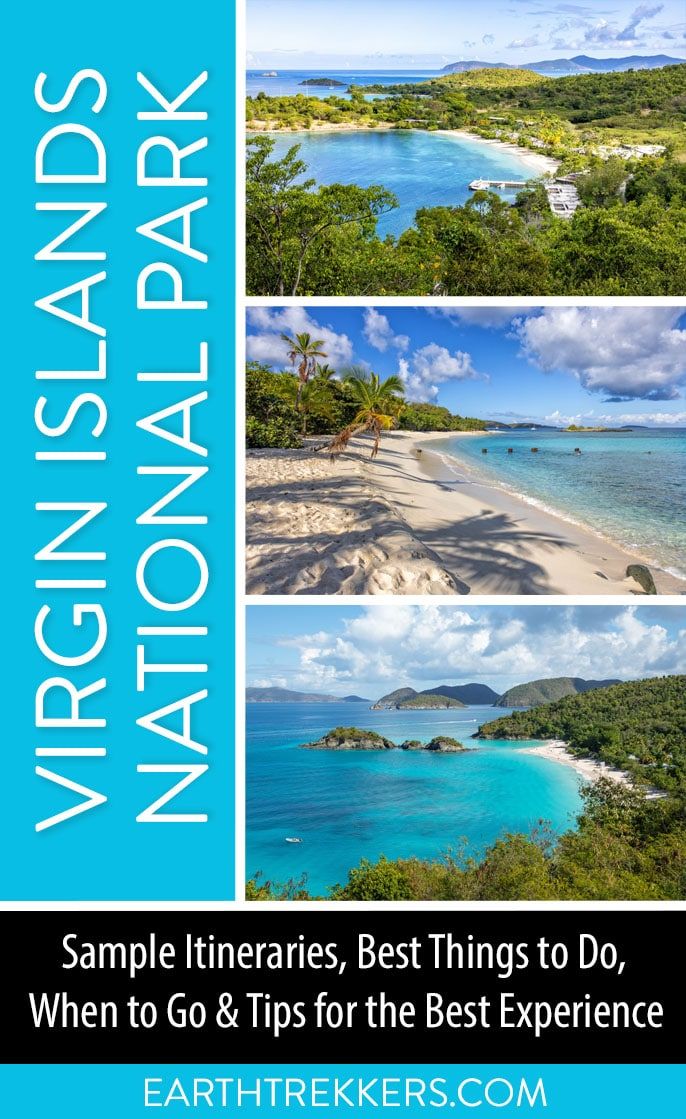 Visit More US National Parks