Laos, this tiny, land-locked country, is the off-the-beaten-path of Southeast Asia. Frequently overlooked by travelers heading to Asia, Laos has a lot to offer. It is a beautiful country, filled with mountains, jungles, and the mighty Mekong River. While in Laos, visit Buddhist monasteries, explore the mysterious Plain of Jars, relax in lovely Luang Prabang, or float down the Mekong River. Laos blew away our expectations and left us wishing we had more time to spend in this unexpectedly amazing country.
Official Language: Lao
Population: 7 million
Capital City: Vientiane
Currency: Kip (LAK)
Power Outlet: Types A, B & C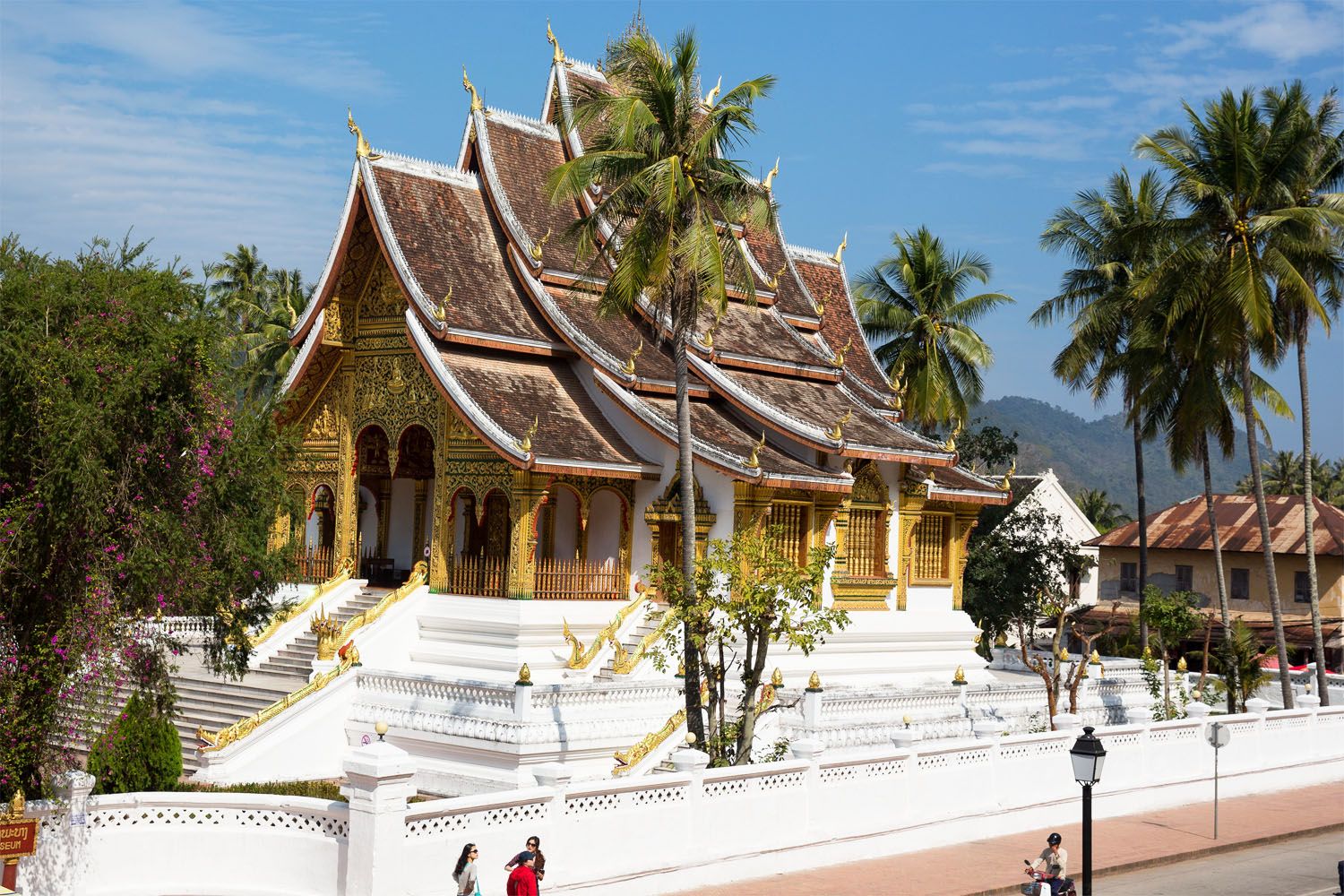 Take the Slow Boat down the Mekong River.  Travel by boat from northern Thailand to Luang Prabang. It is a two day journey filled with amazing scenery, a visit to a Laos village, and a visit to a cave used as a temple. This journey blew away our expectations and we cannot recommend it enough.
The Plain of Jars.  This is an archeological site that dates back to 500 BC. No one really knows the purpose of these giant stone jars but it is fun to guess.
Vang Vieng.  This was once the hottest party spot in Laos, a small town home to numerous bars. Visitors would float down the Nam Song River on tubes, drinking and partying along the way. Now, the Laos government has closed many of the bars, in response to tourist deaths and safety issues. Vang Vieng still deserves a visit. It is a very scenic destination offering numerous outdoor activities, including a more sedate tubing experience.
Luang Prabang.  A beautiful town in the Laos jungle with a very unique name. We loved this place. French cafes, a bustling night market, excellent shopping, and terrific street food. Again, Laos beat our expectations with this totally cool small town.
Bokeo Nature Reserve.  This area was created to preserve the habitat of the black-cheeked Gibbon. Trek for three days or more, searching for Gibbons, sleeping in tree houses.
Vientiane.  The capital and the largest city of Laos. It is here you can see Pha That Luang, the gilded stupa that is the national symbol of Laos, and Buddha Park, a strange collection of Buddhist and Hindu concrete sculptures.
Si Phan Don.  Also know as Four Thousand Islands, this is where the Mekong River in Laos meets Cambodia. Take a boat tour here and enjoy the views.