Ahhh….Fiji. This has to be one of the most beautiful places we have been to yet. No wonder it is such a popular location for filming movies. Movies such as "The Blue Lagoon" and "Cast Away" were filmed here. During our short stay in Fiji we took a tour out to Modriki Island (also called Monuriki Island), the filming site for the movie "Cast Away."
Modriki Island is located in the Mamanuca Island group, located just off the main island of Fiji.
We boarded a speedboat with a family from New Zealand and sped out to Modriki Island. It was a forty-five minute ride. This was our second day of strong winds coming in from the north, creating large swells in the water and very choppy conditions. Once we finally reached Modriki Island, we were all soaking wet, but who cares…we're in Fiji!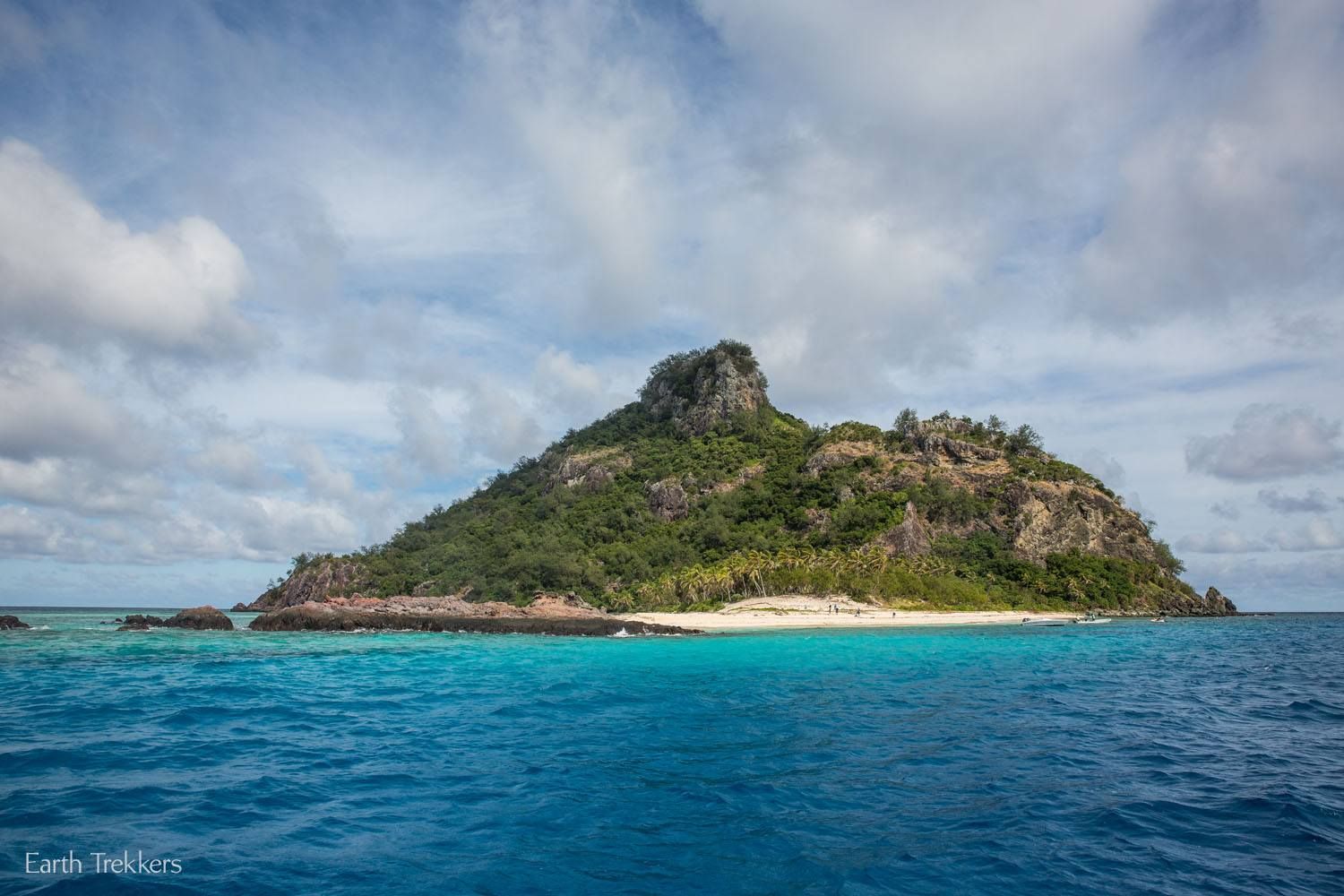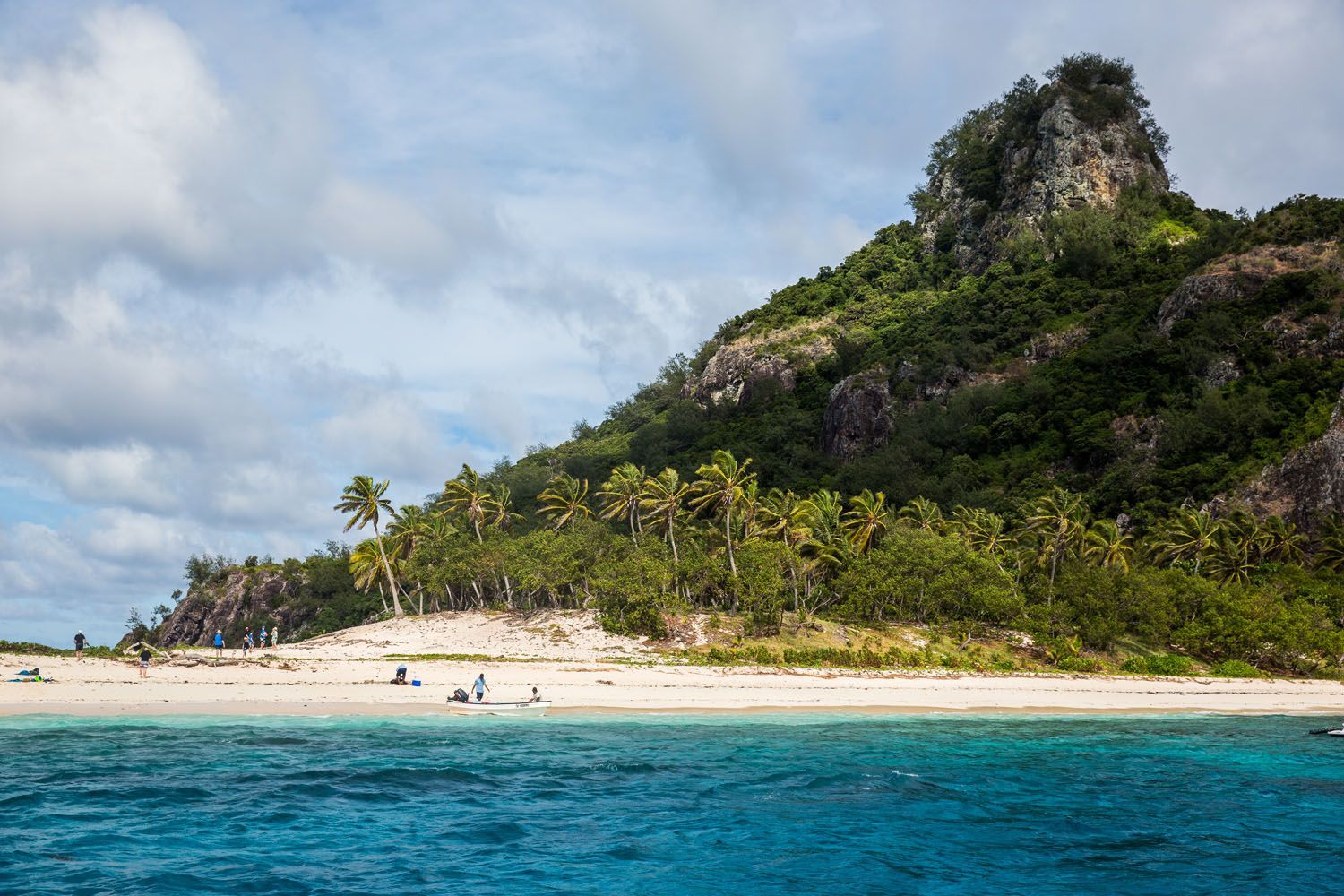 Once on the island, we were taken on a short tour and shown where various scenes in the movie were filmed. Someone had spelled out "Help Me Wilson" using coconuts and we even got a photo with Wilson.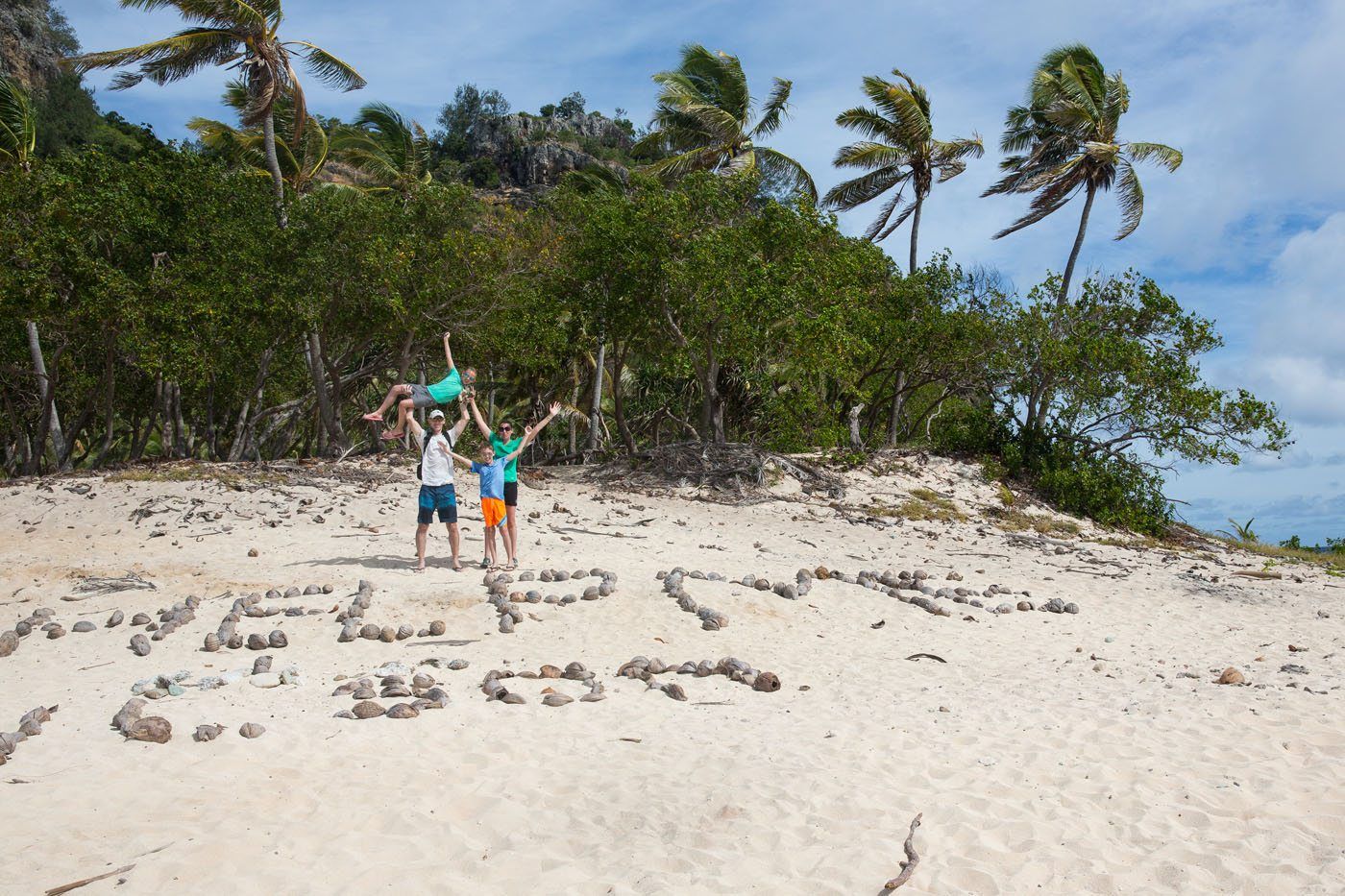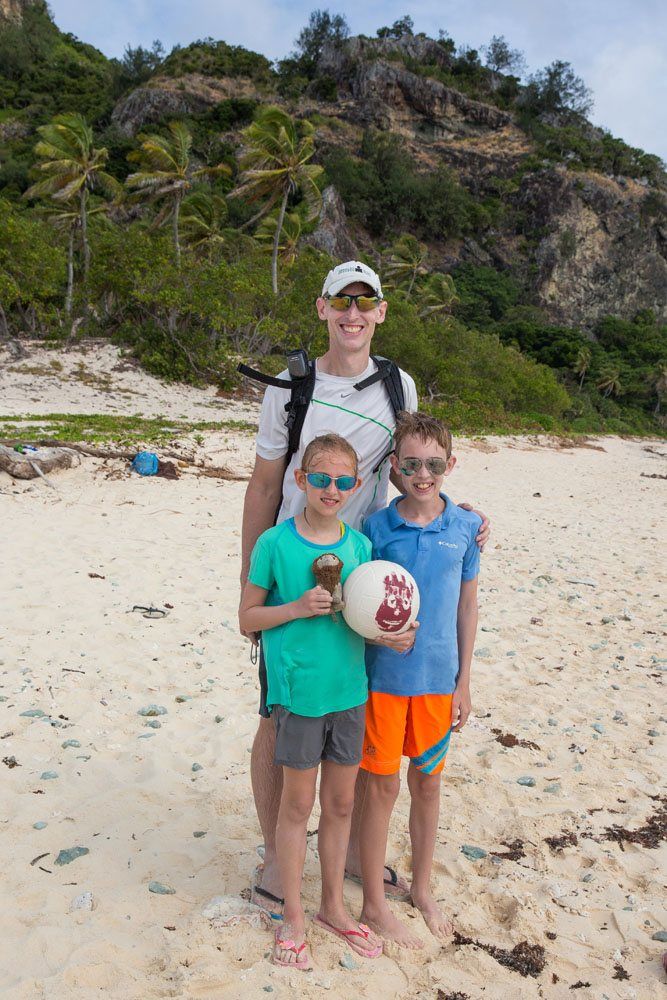 We walked along the beach, enjoying the view. What a beautiful place.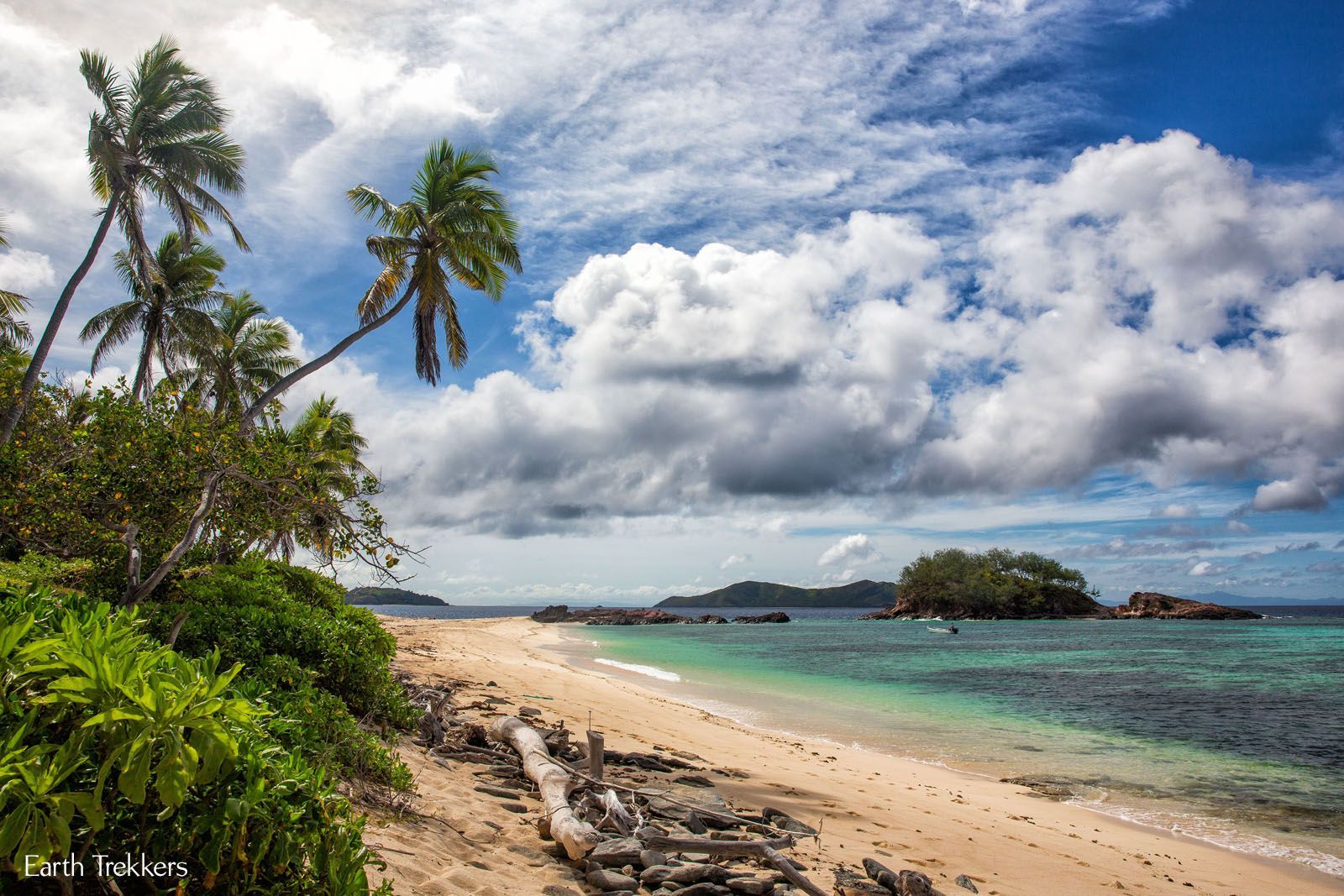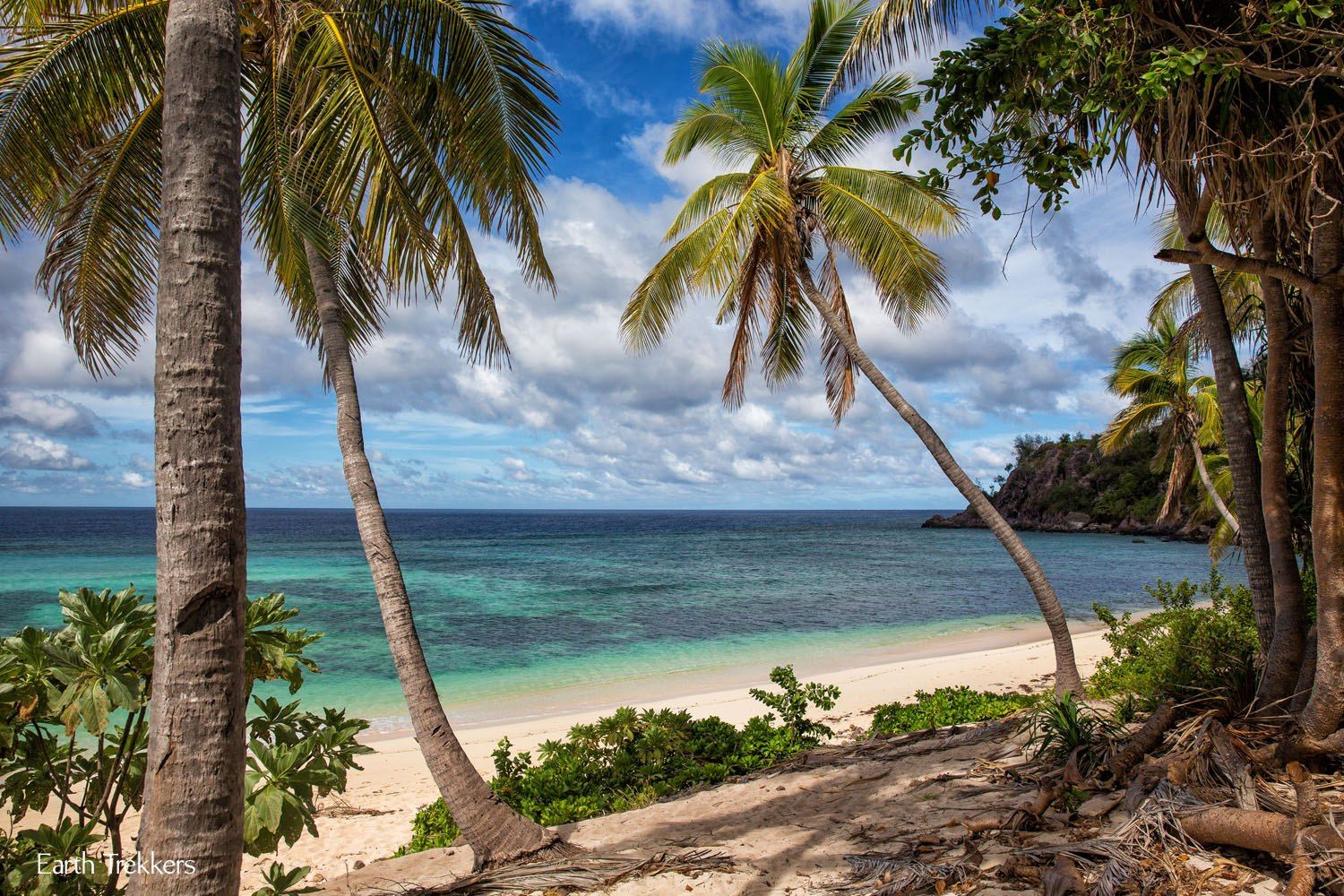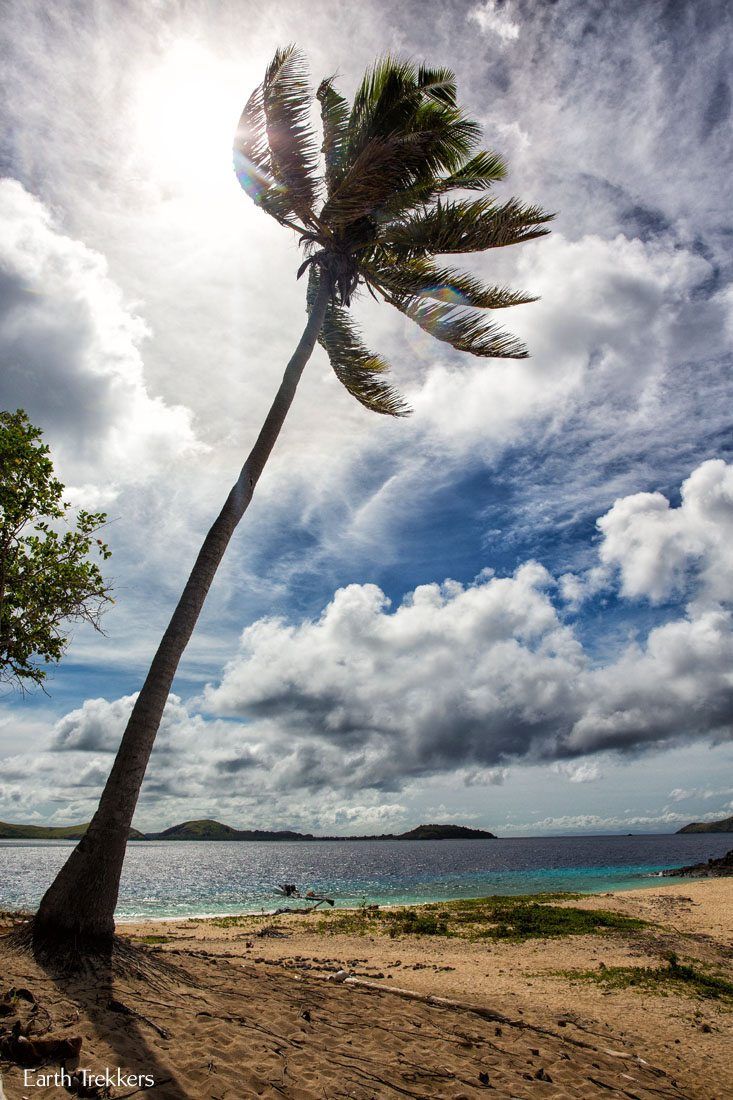 Tim found a palm tree to climb and Kara joined him.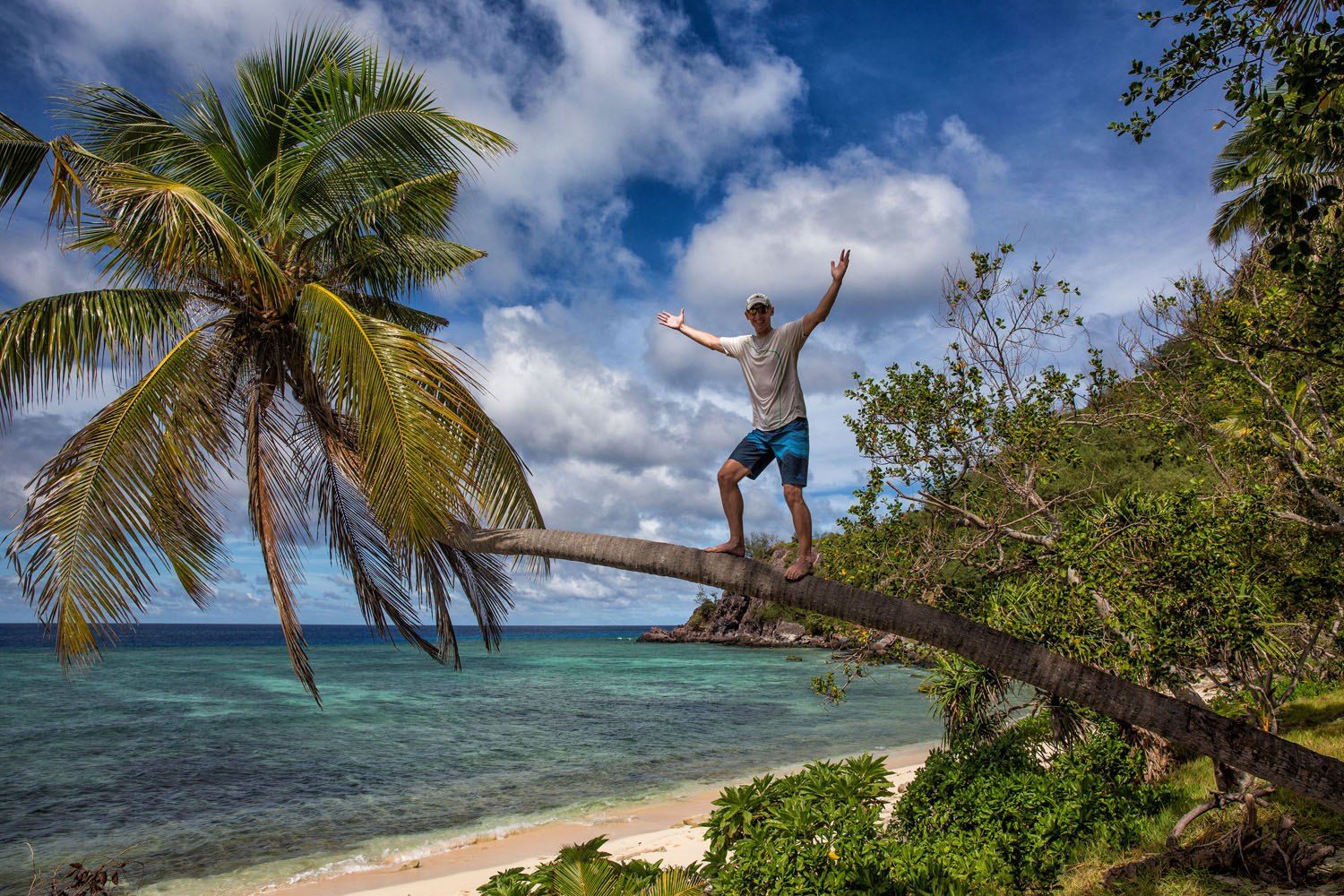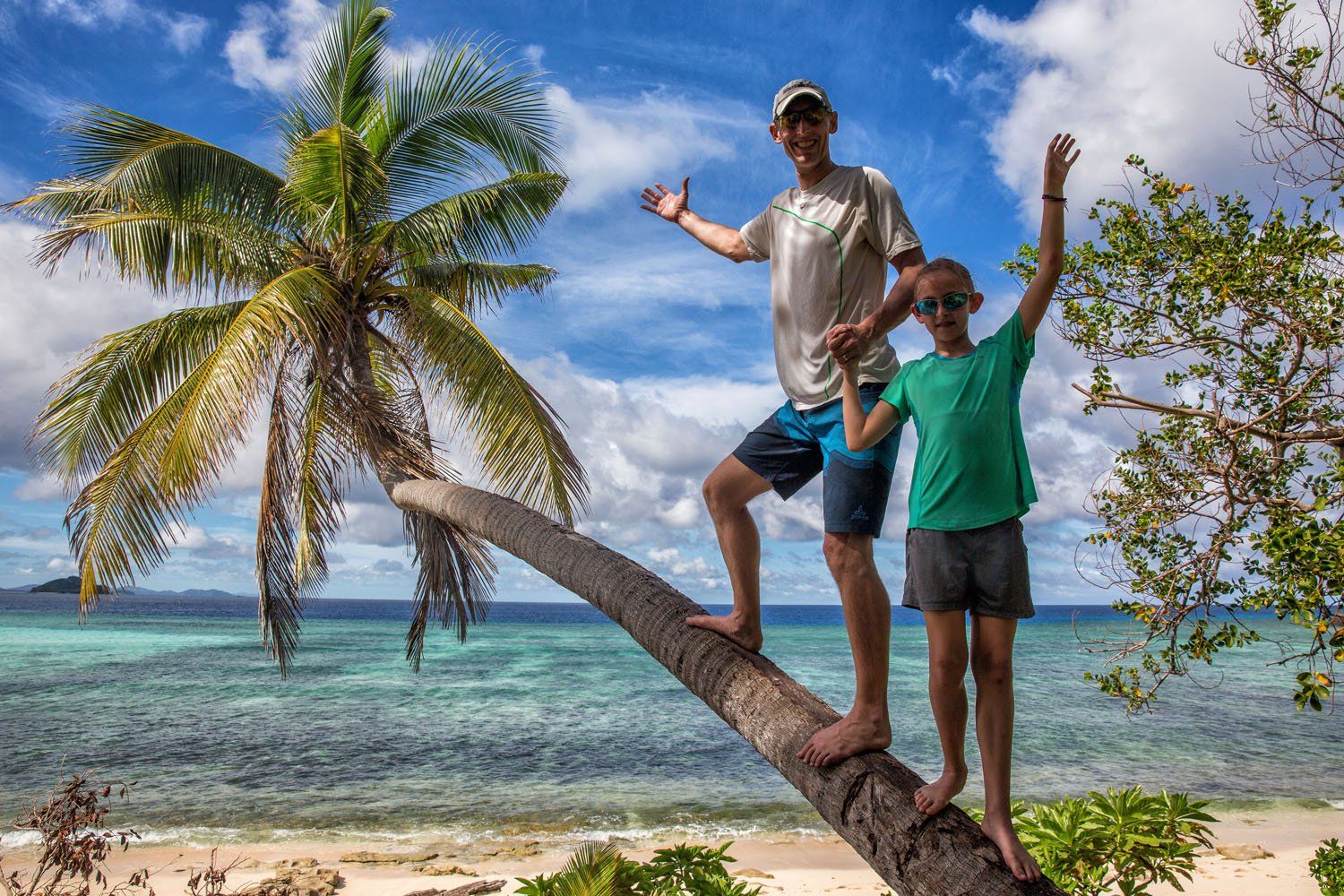 We walked into the forested part of the island. Here, Josh from our boat climbed a palm tree, threw down fresh coconuts, and cut these open so we all could enjoy fresh coconut water. Delicious!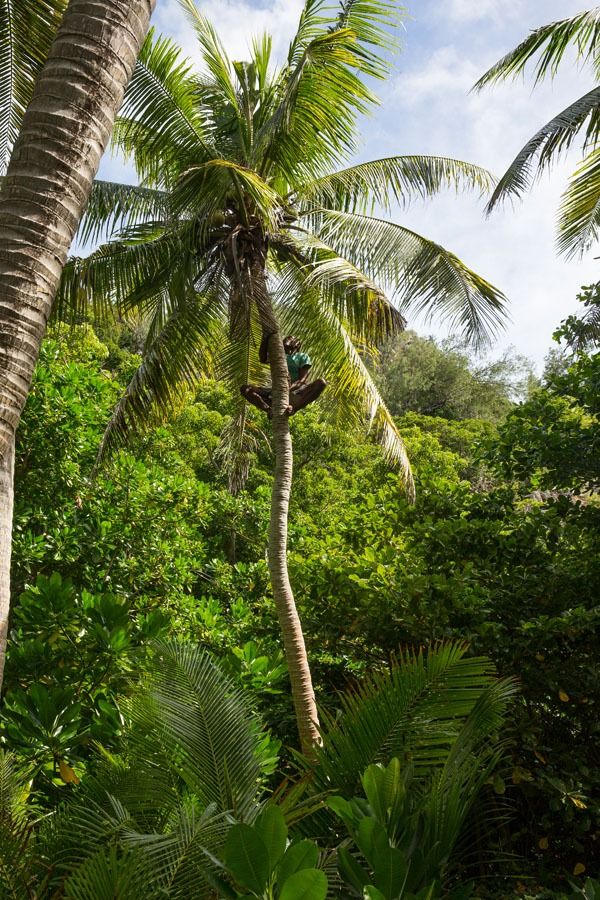 After our tour we had some free time. The four of us used this time to explore the beach, Tyler and Tim shot more video for Tyler's video project, and then we all went swimming in the water.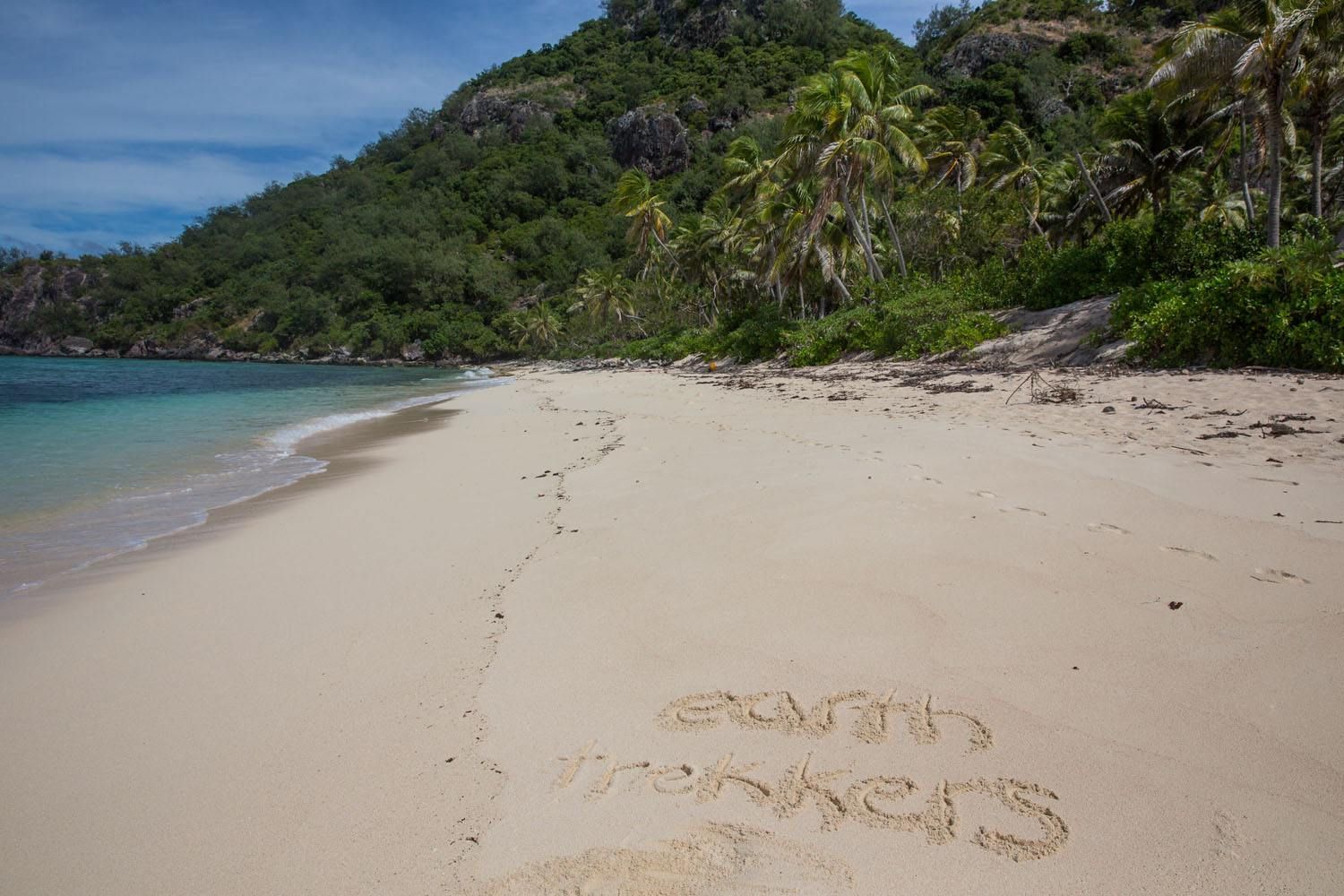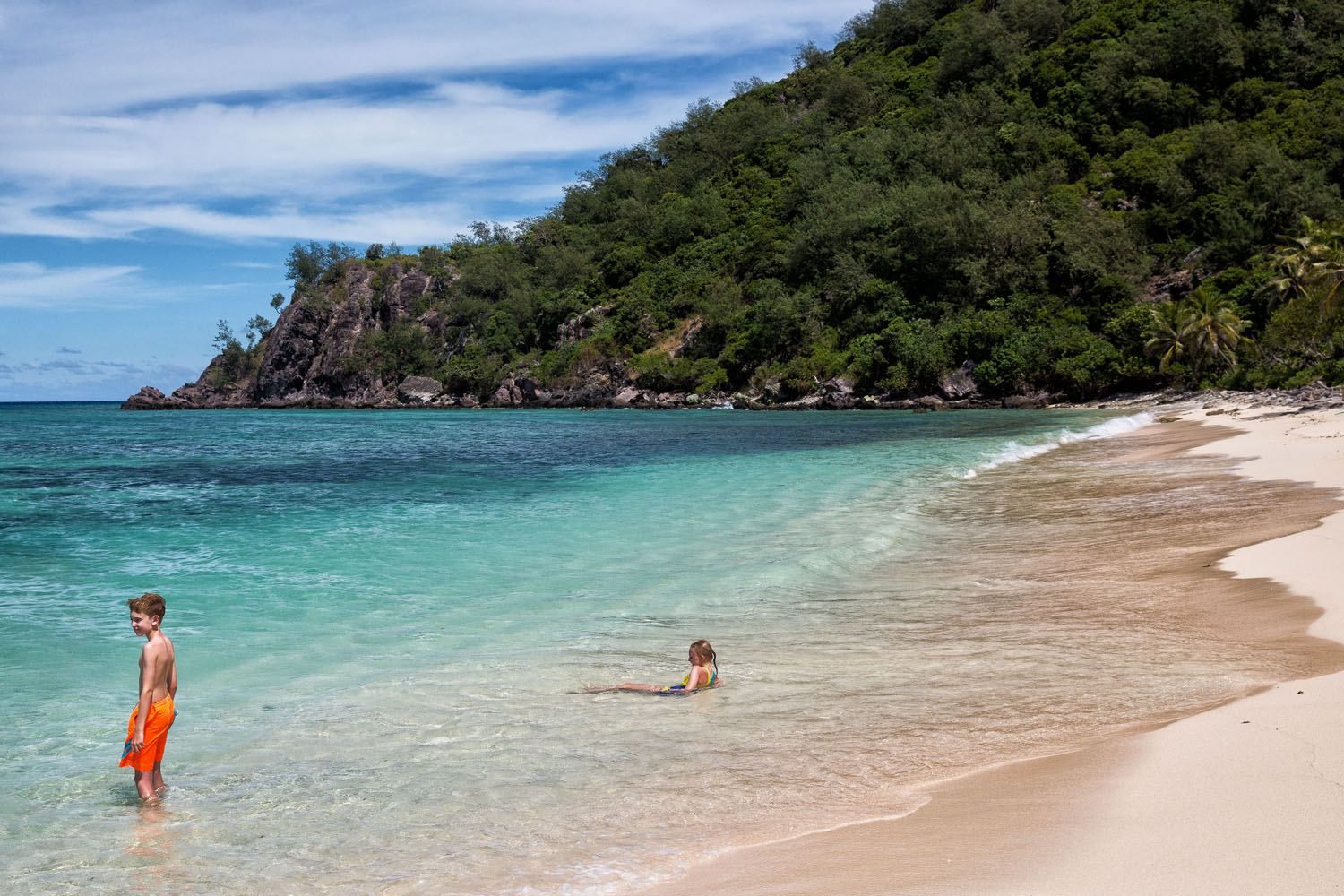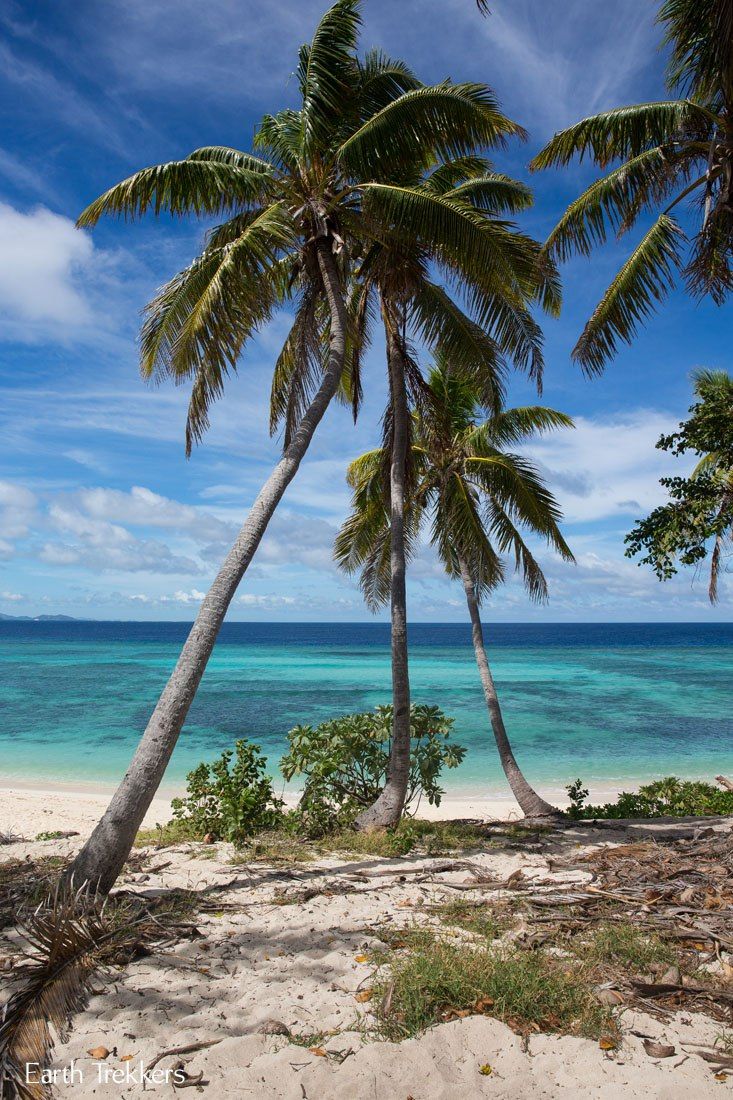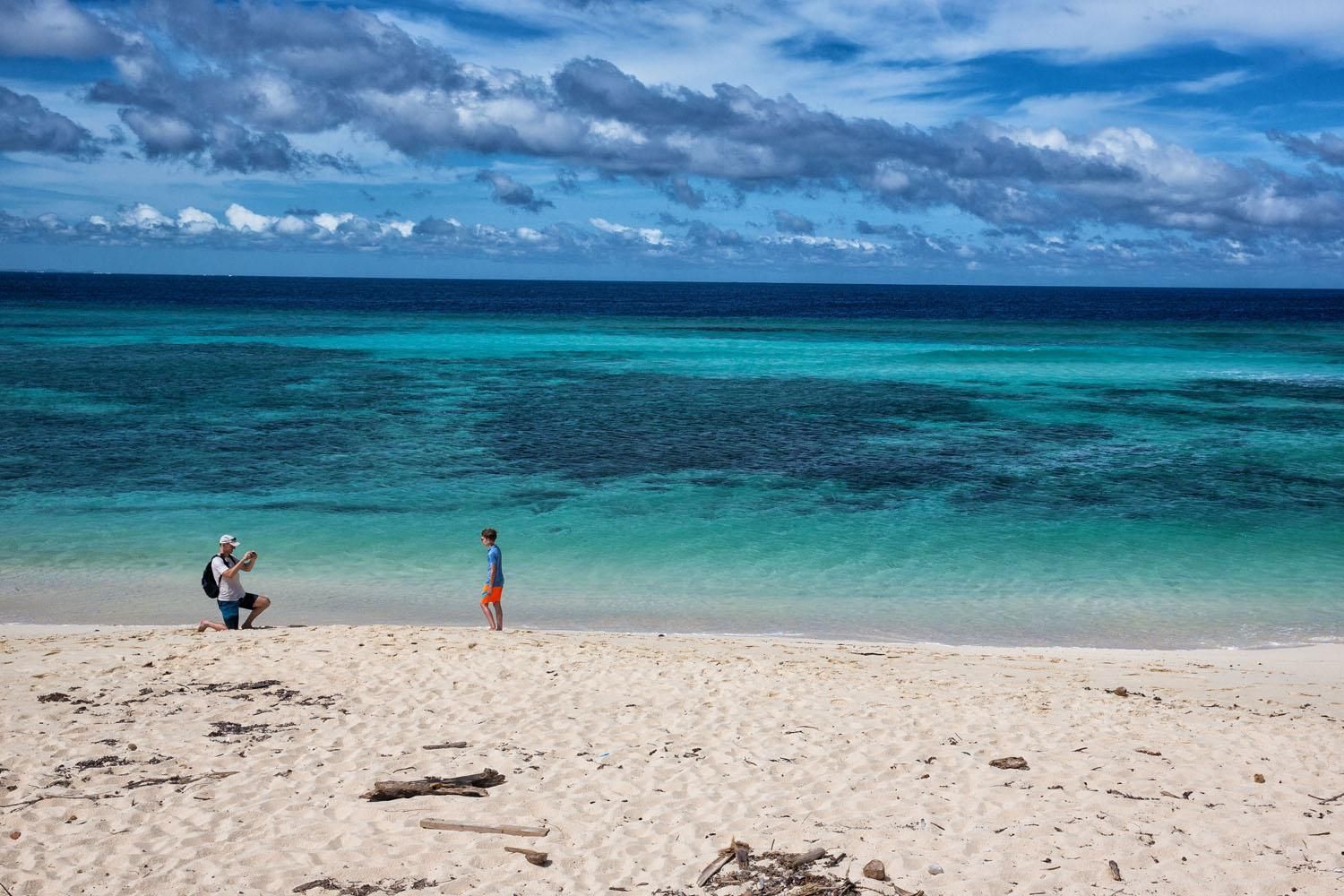 Yes, the water really is that color. Tim and I couldn't get over how beautiful the water is here. By the way, looking out at the ocean in the photo above was Chuck Nolan's (Tom Hanks) view during the movie. Waves from a different area of Fiji were added to the scene, creating the obstacle he had to cross on his raft in order to escape the island.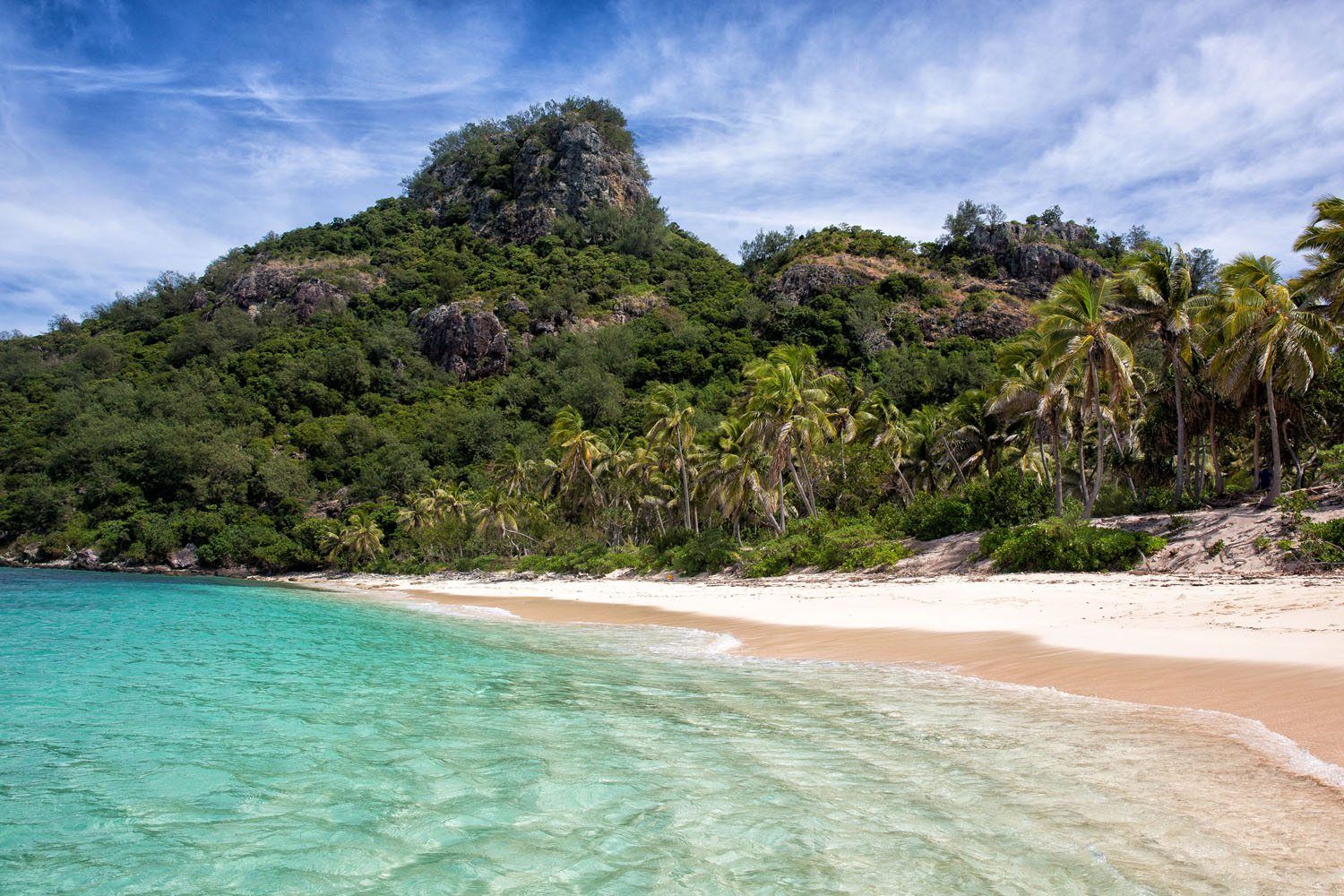 Fiji…what a beautiful place! Maybe I'm not in such a rush to get to New Zealand after all!
Getting to Modriki Island
Day trips to Modriki Island are possible from Nadi, Fiji and the Mamanuca Island group. We booked this tour through our resort, Plantation Island Resort. Most resorts on the Mamanucas should be able to book a similar tour for you.
Jet Ski Island Adventures offers a jet ski tour out to Modriki Island. This tour is operated from most resorts in the Mamanuca Islands.
---
Fiji & Nearby Destinations
FIJI: For more information about what to do in Fiji, read our article Fiji…One Week in Paradise.
AMERICAN SAMOA: We cover the best things to do in our article Best Things to Do in American Samoa and have a guide to 20 things you should know before visiting American Samoa. Learn how to visit one of the most remote national parks in the USA in our Guide to the National Park of American Samoa.
SAMOA: In our Guide to Samoa, we cover the best things to do in Samoa, planning information for Upolu and Savai'i islands, a sample itinerary, plus where to stay and where to eat.
SAMOA & AMERICAN SAMOA ITINERARY: In our Samoa and American Samoa Itinerary, learn how to plan your trip and include Hawaii or Fiji.
TRAVEL INSPIRATION: For more travel ideas, here are 10 unique destinations to put on your travel wish list.
TRAVEL AROUND THE WORLD: Learn more how to plan a trip around the world in our Around the World Travel Guide. You can also read our 13 Month Around the World Itinerary and a recap about our around the world trip.
Are you planning a trip to Fiji? Read all of our articles about Fiji in our Fiji Travel Guide.
Note: This post contains affiliate links. When you make a purchase using one of these affiliate links, we get paid a small commission at no extra cost to you.
All rights reserved © Earth Trekkers. Republishing this article and/or any of its contents (text, photography, etc.), in whole or in part, is strictly prohibited.