Ahhh…Fiji. Paradise.
Fiji was everything we expected and more. Crystal clear aquamarine water, white sandy beaches, amazing sunsets, beautiful islands.
We joke around that Fiji is our vacation from our vacation…a very long vacation, I know. Here we got some much needed R & R from our fast paced travels around the world. I can't complain about the challenges and busyness of long term travel…I wouldn't trade this experience for anything else in the world. But it is nice to take a break from the challenges and work that comes with long term travel, especially at the pace we are going.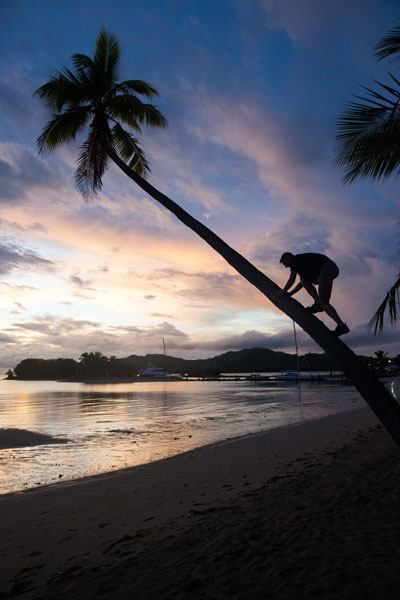 Fiji was not in our original itinerary when we first started this yearlong trip. While searching for flights to take us from Taiwan to New Zealand, the cheapest flights took us through Fiji. Tim asked us if a visit to Fiji sounded like a good idea and he got a very enthusiastic and unanimous answer "Yes!"
It was a no brainer to add Fiji to our itinerary so we allotted one week here, just long enough to take a little vacation and get a feel for this small island country. We could not take too long in Fiji since winter was fast approaching in New Zealand and Australia and we wanted to visit these two countries before it got too cold.
Plantation Island Resort
Fiji is a country composed of a chain of islands, some large, like the main island, Viti Levu, and some smaller, like the Yasawas and Taveuni.
We spent one week at Plantation Island Resort on the Mamanuca Islands. Typically not much of resort type travelers, it was in Fiji where we made an exception. We wanted the experience of staying on one of the smaller islands and Plantation Island Resort was perfect for us.
This resort is great for families on a budget. With three swimming pools, long stretches of beautiful beaches, ocean kayaks and paddleboards, water sports, and several restaurants, this place had it all. We were here during the Easter holidays so we were vacationing with lots of families from New Zealand and Australia, getting us even more excited for the next phase of our trip.
Plantation Island Resort is a budget resort, so it was nothing fancy. But it was its beautiful setting and its numerous water activities that made us choose this place. We stayed in a studio room in a small cottage with views of the beach. Once again, putting our money into activities rather than accommodations, we traded a stay in a one or two bedroom apartment for surfing lessons and chartered boat excursions. From our room we had a view of the beach and the sunsets, and these sunsets are some of the most beautiful we have ever seen.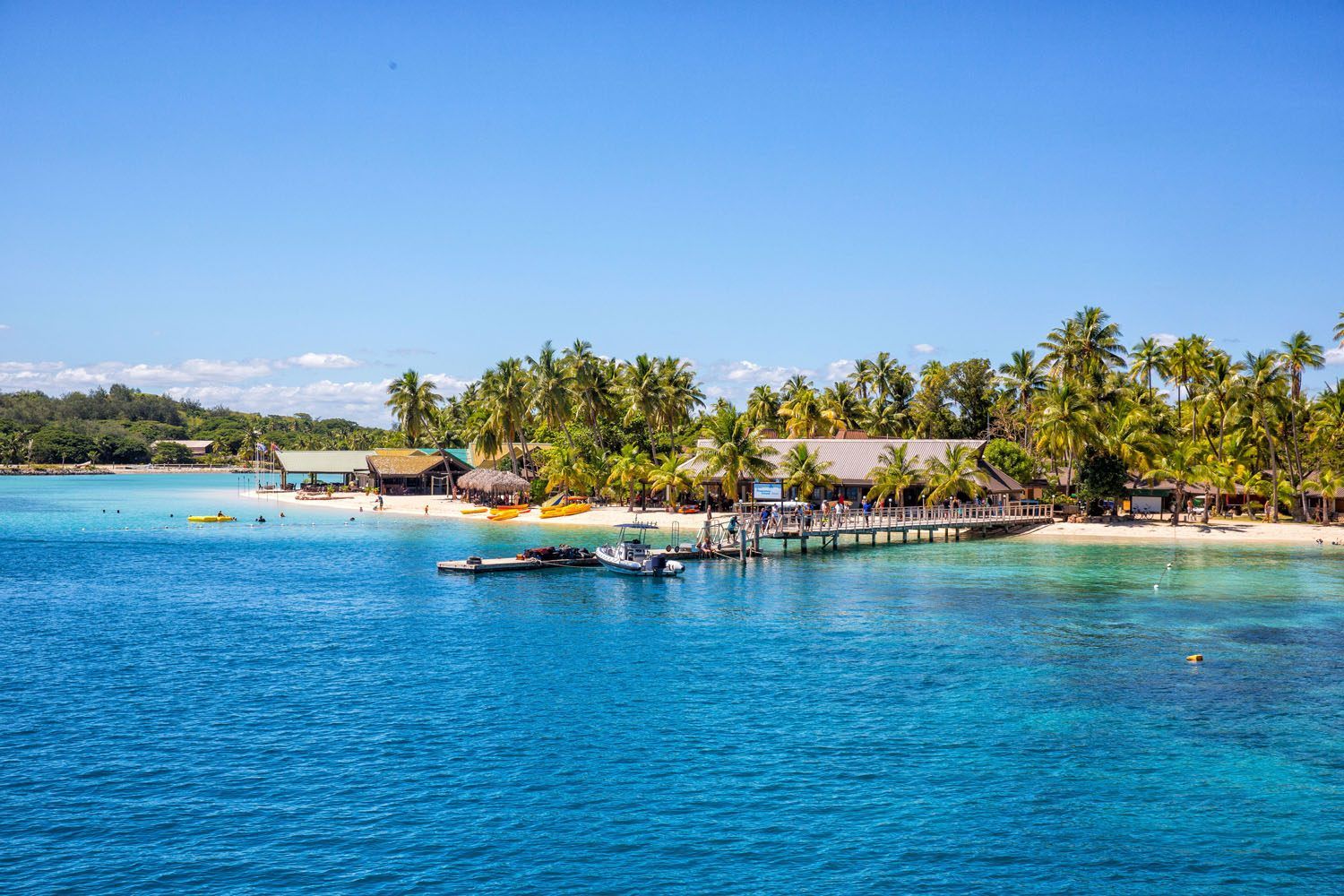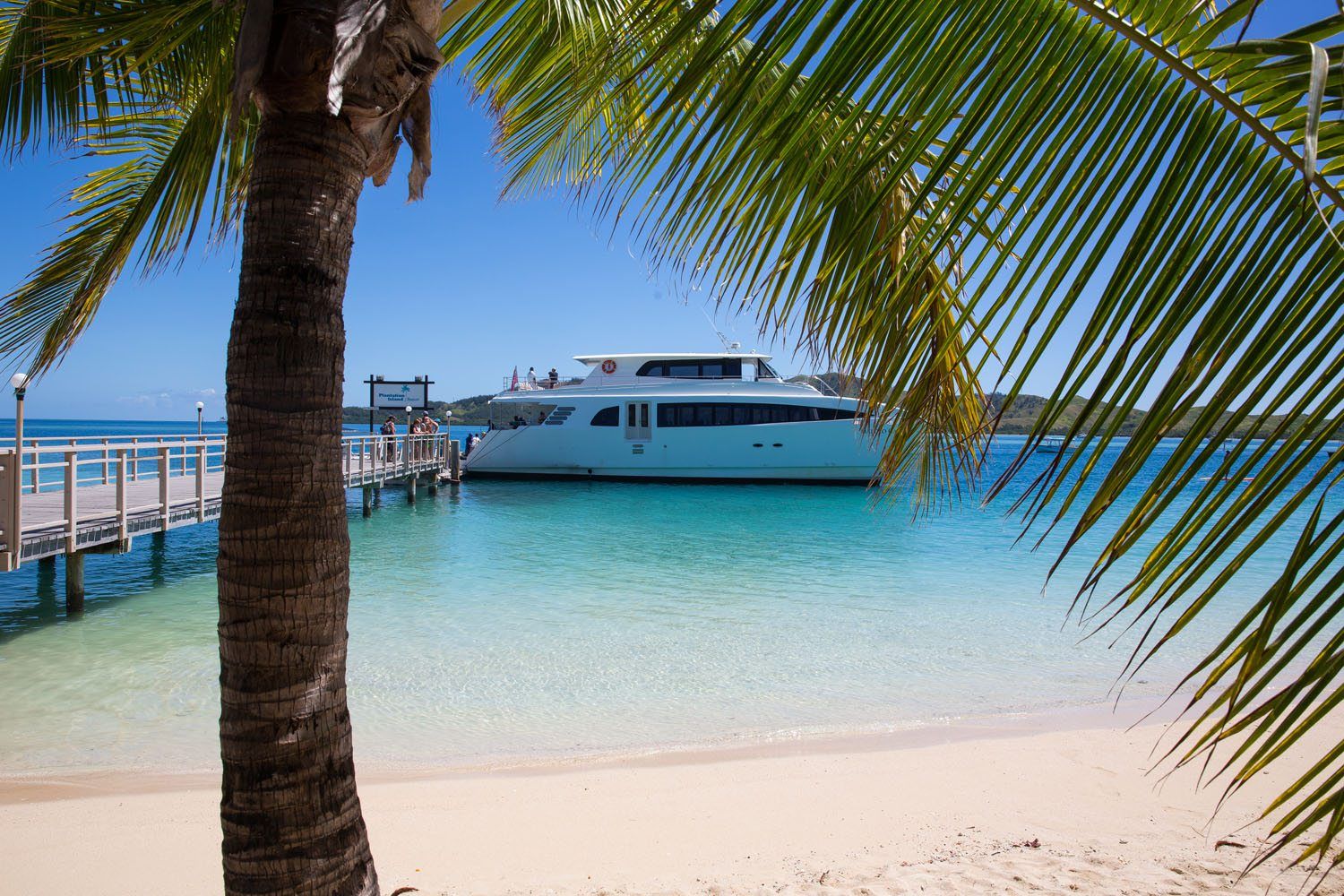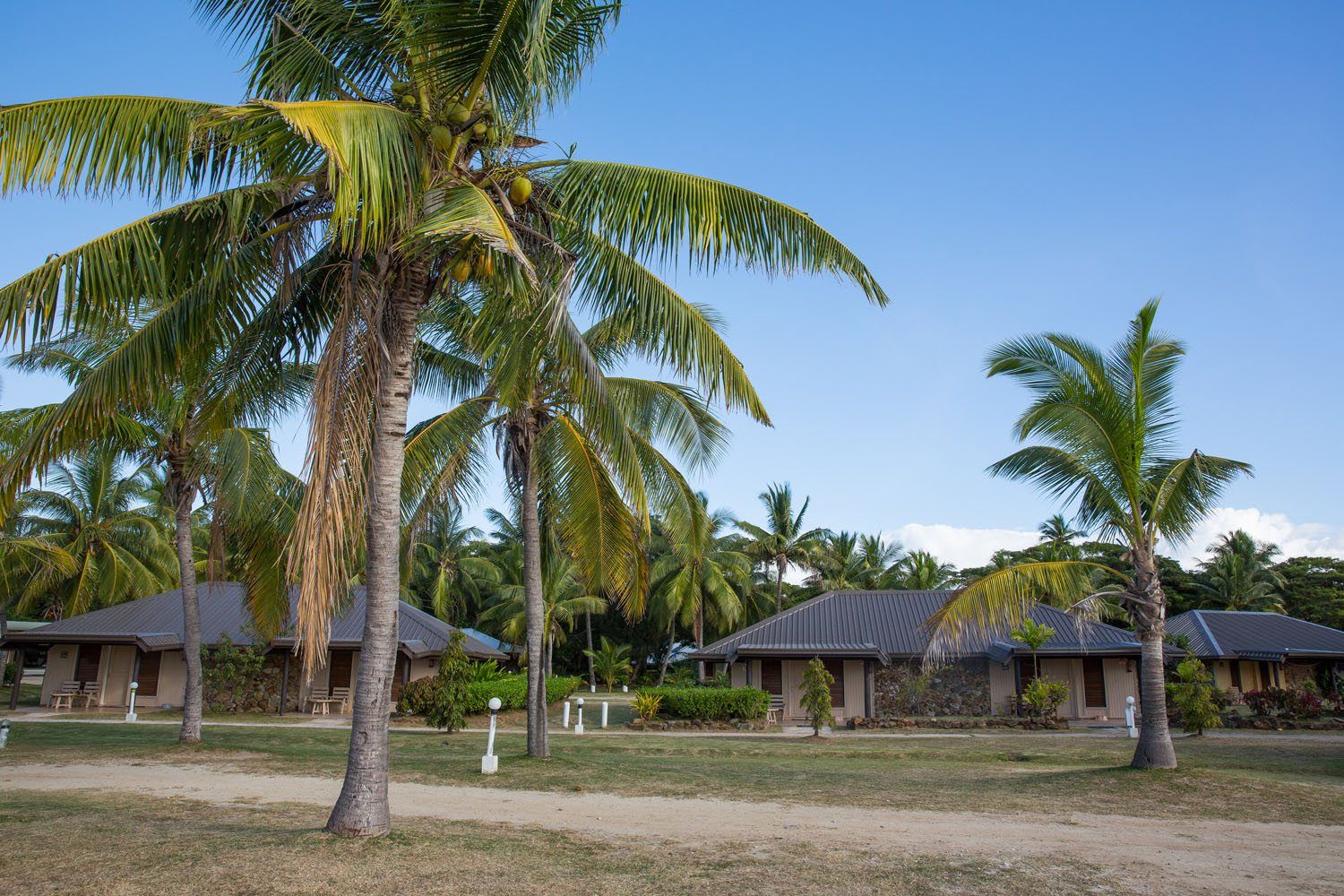 So, what is there to do for an active family in Fiji? The list of options is endless.
Go Snorkeling
Honestly, the waters were so clear here that snorkel gear almost wasn't necessary. Just getting off the boat and walking onto the island we could clearly see the schools of fish in the water.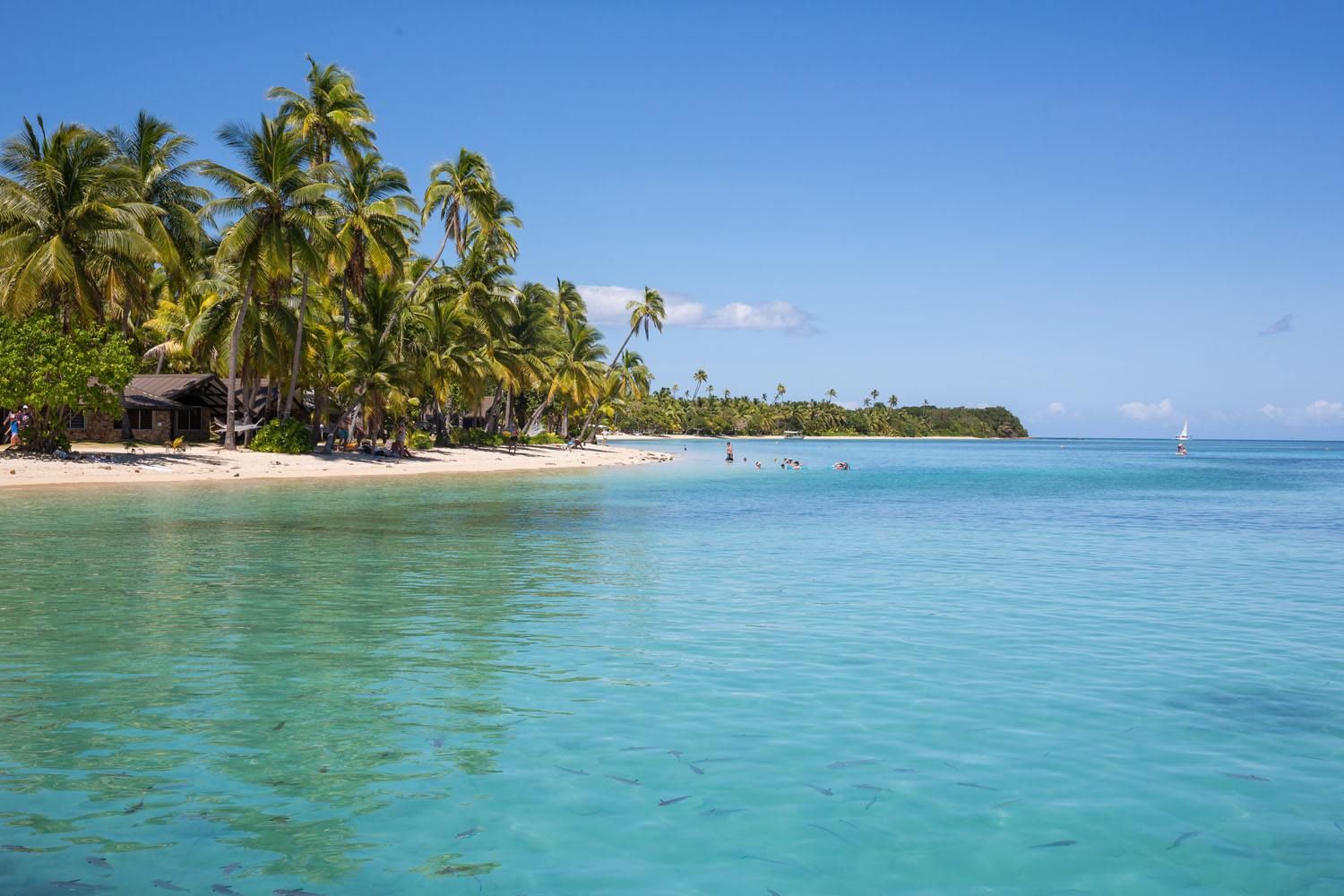 We did go snorkeling on two occasions, taking a boat away from Plantation Island Resort to the many reefs in the Fiji atoll.
Coral in a rainbow of colors and bright blue starfish were the highlight here. We saw some fish, small neon blue fish, larger black and yellow fish, but not in the numbers we were expecting. Still, it was a lot of fun for Tyler and Kara. Tim and Kara ditched snorkel equipment for a simple pair of goggles, preferring to swim around freely without giant goggles covering their faces.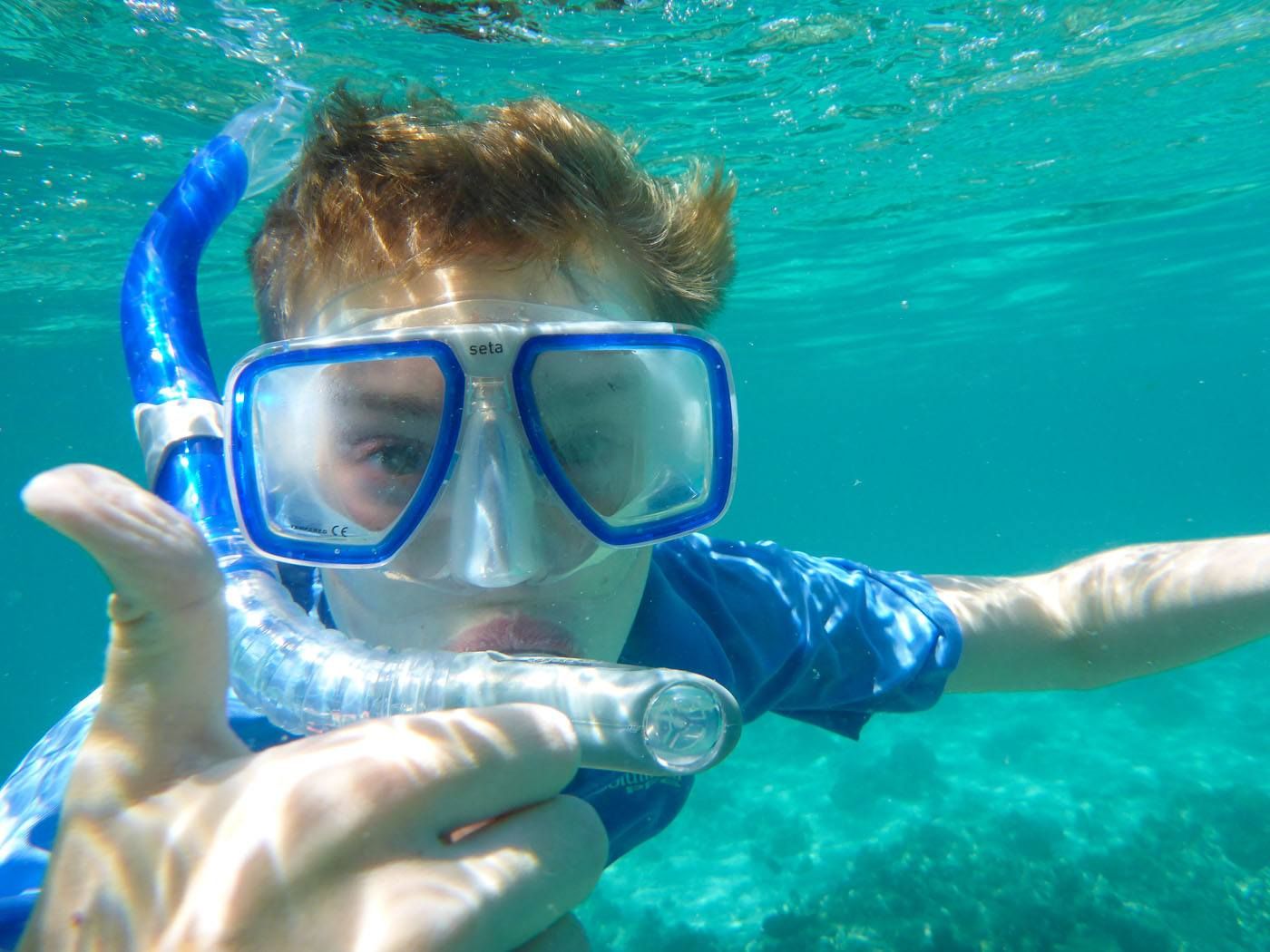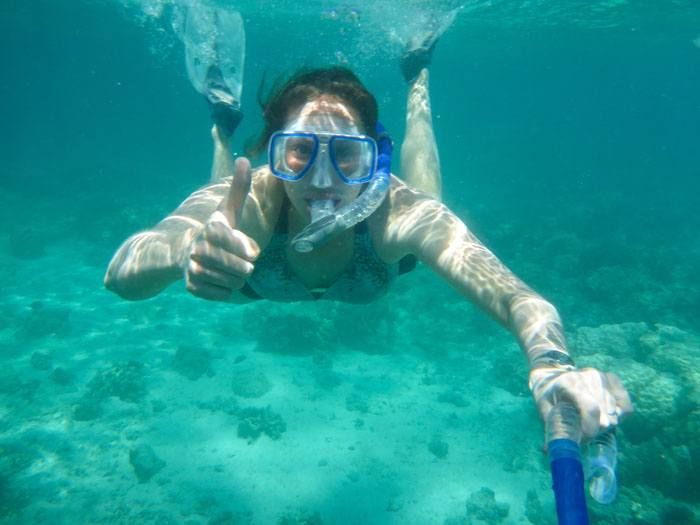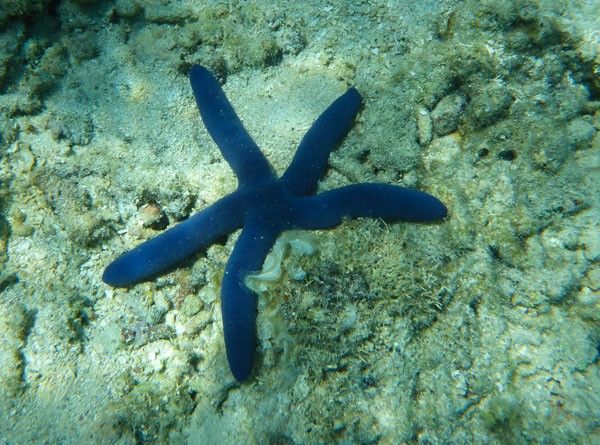 Go Paddle Boarding Around the Resort
We did this almost everyday. Tyler and Kara perfected their paddle boarding skills they learned in Cambodia and loved playing games where they tried to knock each other off of their boards. For Tim and I, paddle boarding was just another way to get some exercise and explore the reefs just offshore from the island.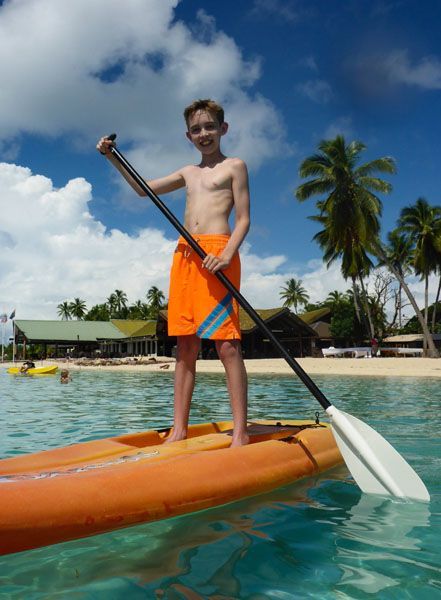 Take a Trip to Modriki Island
Modriki Island, also called Monuriki Island, is the site where the movie "Cast Away" was filmed. It is also located in the Mamanuca Islands so it was just a short forty-five minute speedboat trip away from Plantation Island.
Tim and I loved this trip. Modriki Island is one of the most beautiful places we have seen so far. It was pretty cool playing on the beach and swimming in the ocean, right where most of the movie was filmed.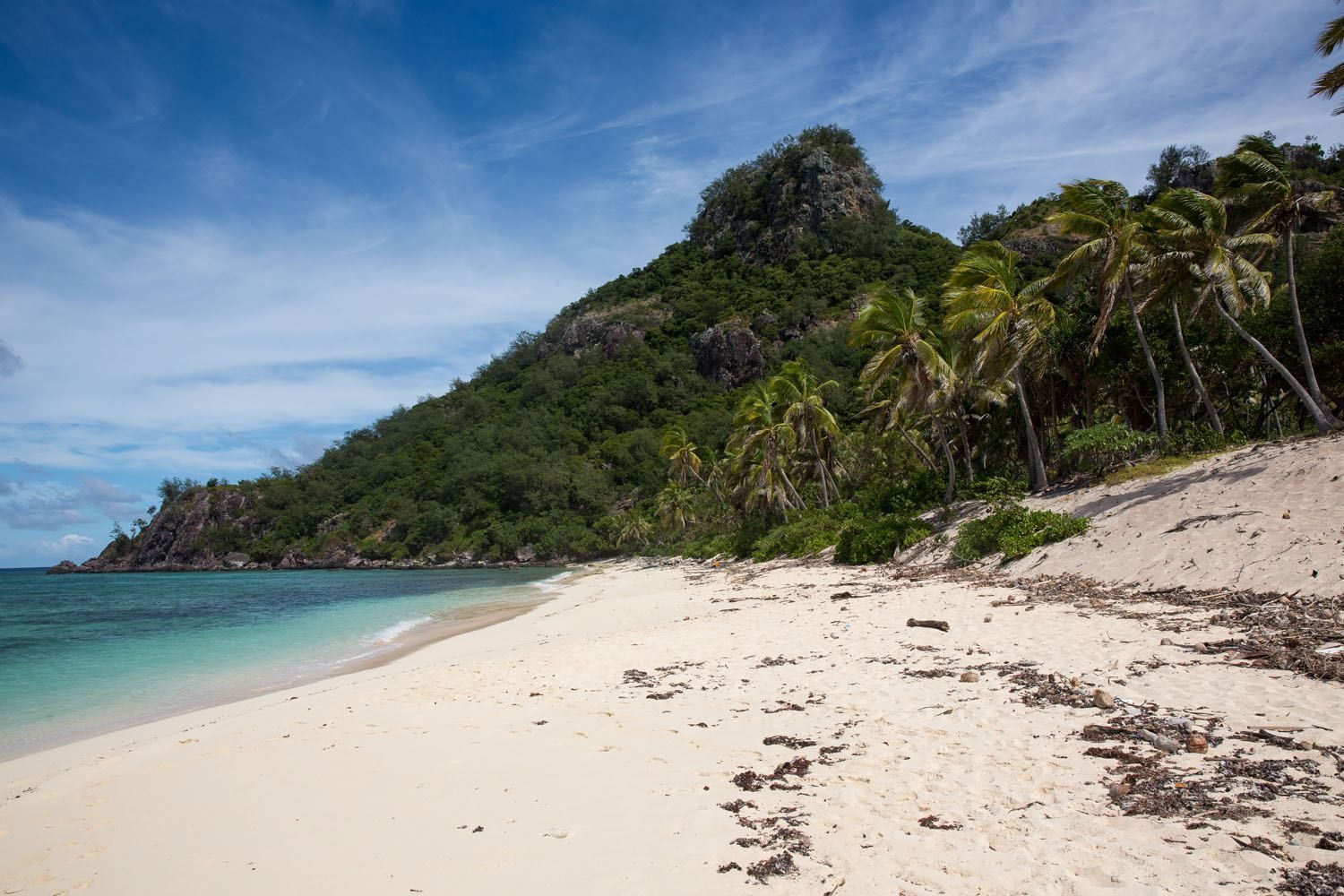 Check Out the Raft from the Movie "Cast Away"
On Plantation Island Resort sits the raft used in the movie "Cast Away." Now, sixteen years after the filming of the movie, there is not much left of the raft. It is missing most of its logs, it is rusted and falling apart (the raft was constructed around a metal frame), but it was still neat to see.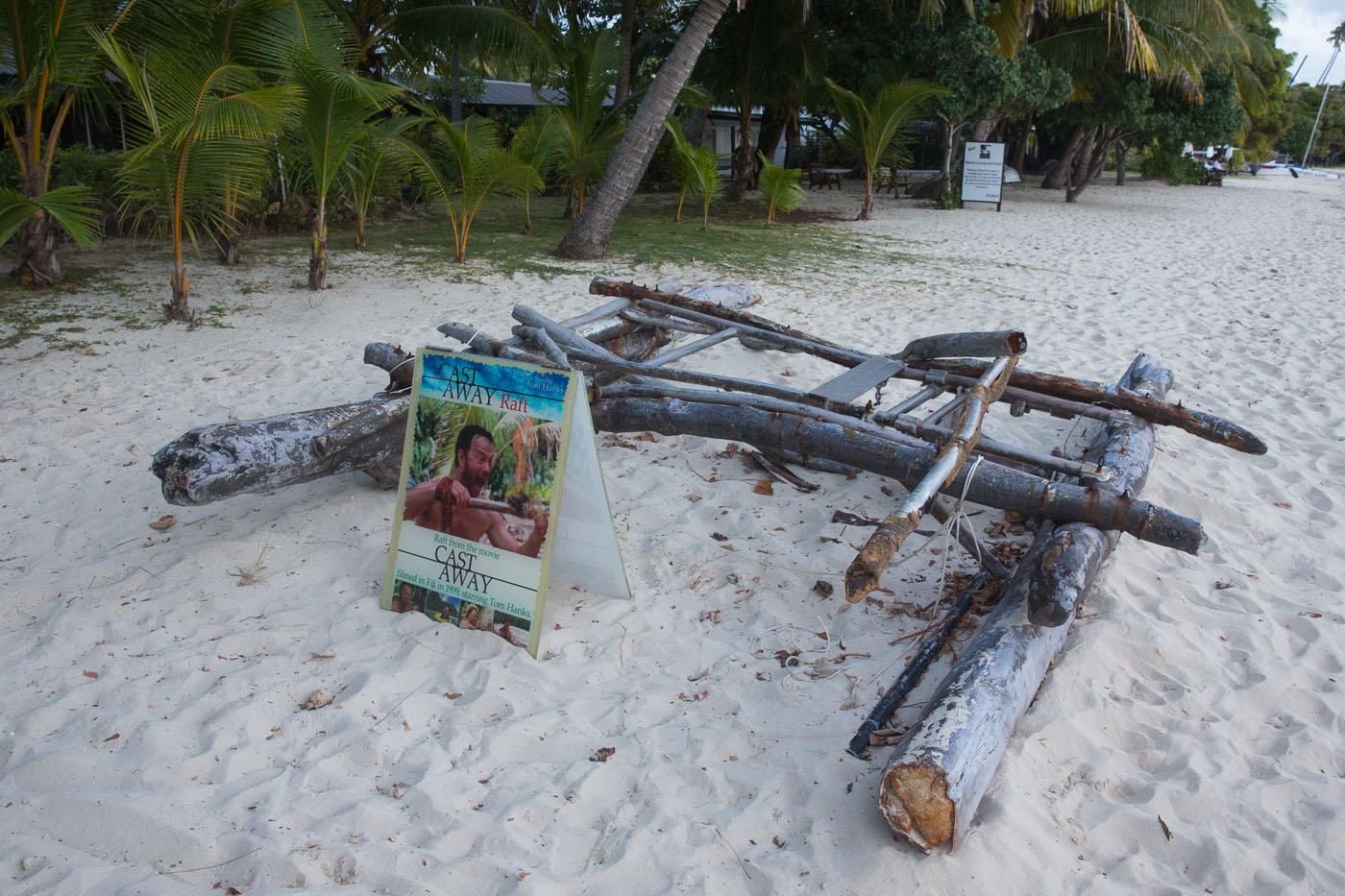 Take Surfing Lessons
Fiji is one of the world's premiere destinations for surfing so there was no place better for Tyler and Kara to get their first surfing lessons. We hired Malolo Surf to give us lessons.
At 8 am we were picked up from Plantation Island and taken out the the waves named "Swimming Pools." In Fiji, the waves don't crash on the beach. Instead, they crash over a reef or shallow area located just offshore from an island. The area known as "Swimming Pools" has smaller waves, perfect for beginners like ourselves. Tim and I had surfing lessons before, sixteen years ago on our honeymoon in Hawaii. Essentially, we were beginners as well.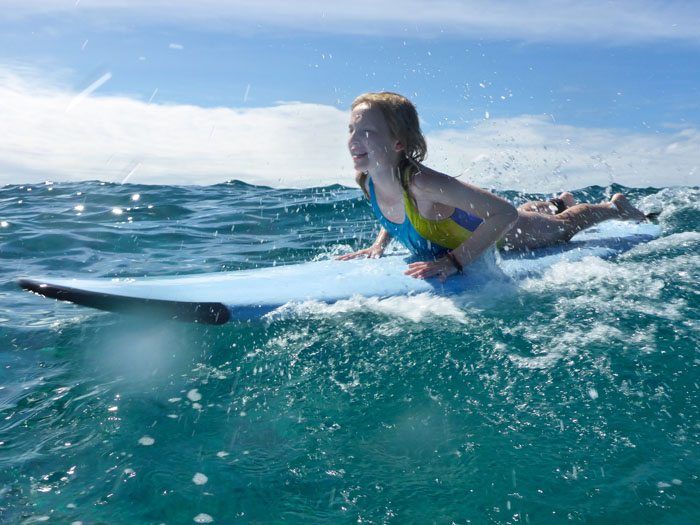 Our instructor, Inia, got us acquainted with our boards, gave us a demo on board our boat, and then had us swimming out to the waves. Inia wore flippers and helped us catch the waves. Our boards were a lot smaller and harder to control than the ones we had in Hawaii, making today's surfing lesson a lot more challenging.
Tyler and Tim immediately got the hang of it, catching their first waves and riding them forever. If we caught the wave just right, we could ride it a good 100 meters or more. It was awesome. It took Kara and I several tries before we were able to stay up on the board, but once we got the hang of it, it was so much easier. Kara stayed on her knees, always falling off when trying to stand up. This gives her something to work on during future surfing lessons, something we are all looking forward to later on during this trip.


Pizza, Drinks, and Jumping Off the Upper Deck of Cloud 9
Another Fiji favorite…Cloud 9.
Cloud 9 is a floating bar/pizza joint located offshore of the Mamanuca Islands. We loved this place and visited it twice. How cool is Cloud 9…a floating bar with views of the Fijian islands and its absolutely amazing water. Tim and I couldn't get over how beautiful the water is here!
Tyler and Kara loved this place. Great pizza and great fun. Tyler and Kara showed Tim and I how to stand on the railing of the upper deck, then jump off, plunging into the most amazing aqua water below.
The drinks were pretty good, too!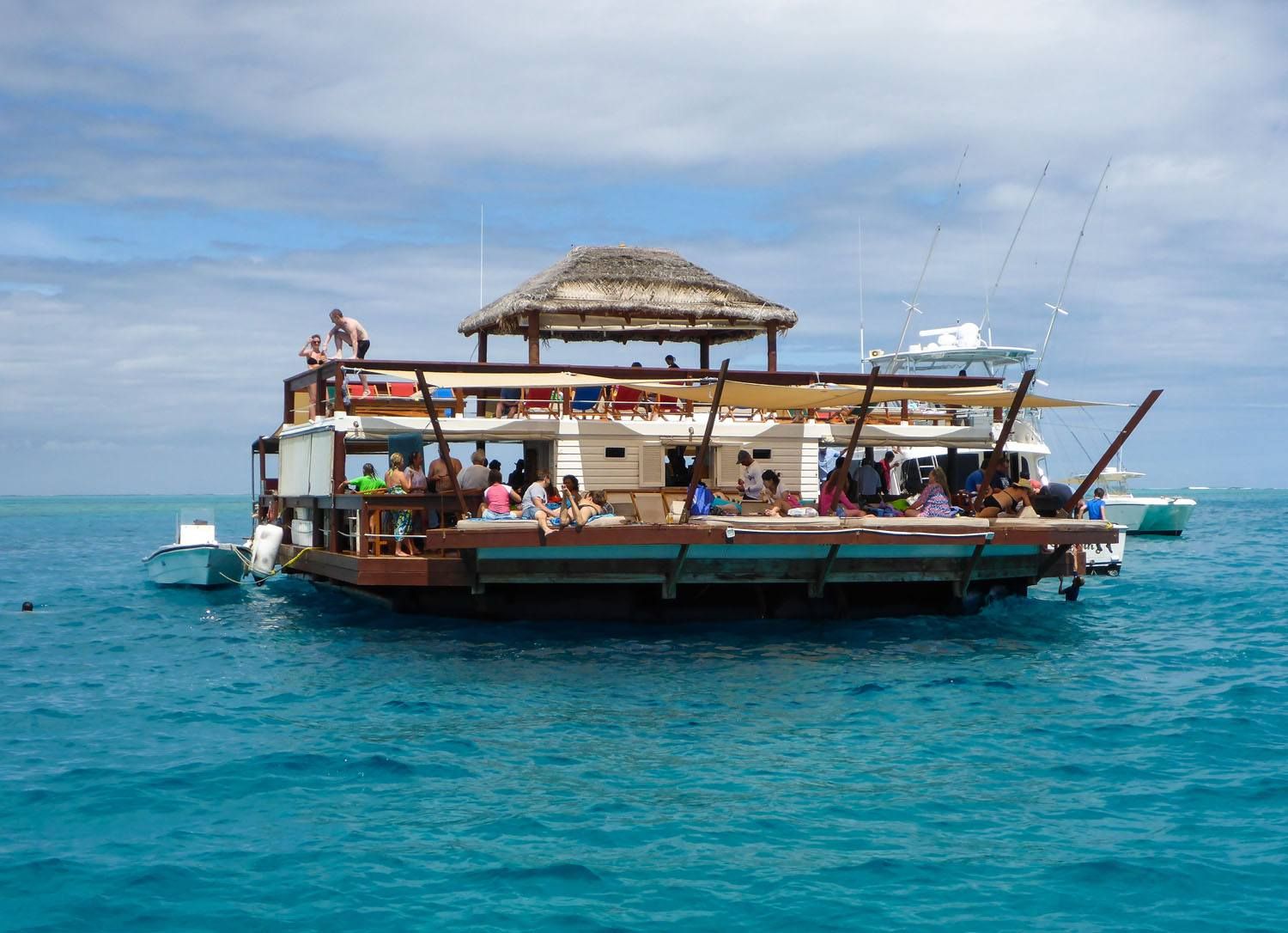 More Ocean Fun at Plantation Island
Like I said earlier, Plantation Island is tons of fun for kids. Tyler and Kara went for a "donut ride," a ride in a floating raft pulled by a speed boat. What wouldn't be fun about bouncing along the water and skipping over the waves. When you get back to shore, climb up the floating climbing wall and jump into the ocean.


Find a Comfy Hammock Suspended between the Palm Trees
This was a favorite activity of Tyler and Kara. After snorkeling, swimming, paddle boarding, and surfing, they still somehow had energy to go for a run around the resort. It has been so long since we were willing to let Tyler and Kara out of our sight, always having this fear in Asia that they'd get kidnapped and we'd never see them again. What a difference being in Fiji. Now, they could wander on their own, something we all really appreciated.
I know it was really fun for Tyler and Kara to get off on their own, exploring the resort and coming up with running routes. Once they were done, hot and sweaty again, they'd grab their kindles, find a hammock, and get comfy. Paradise!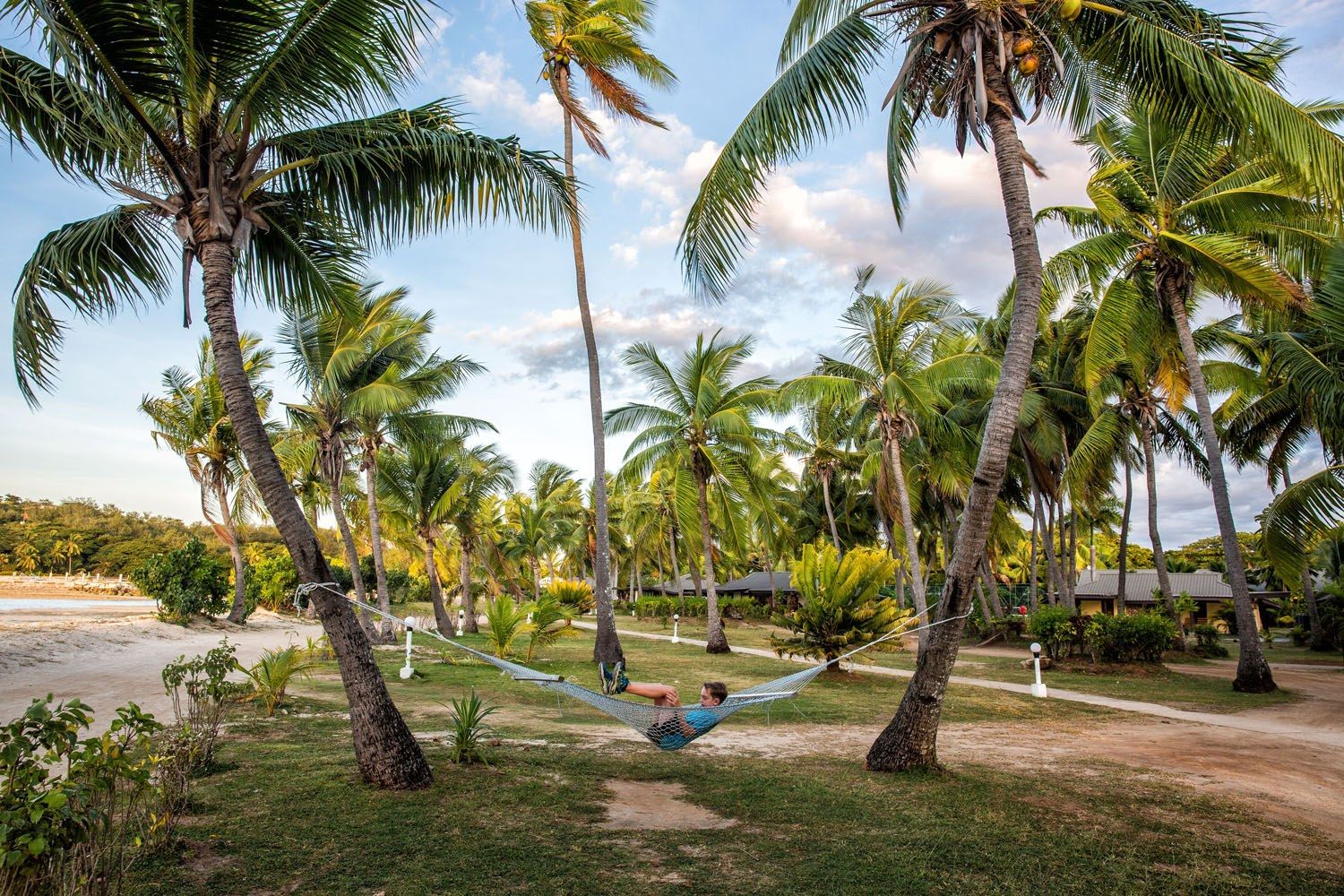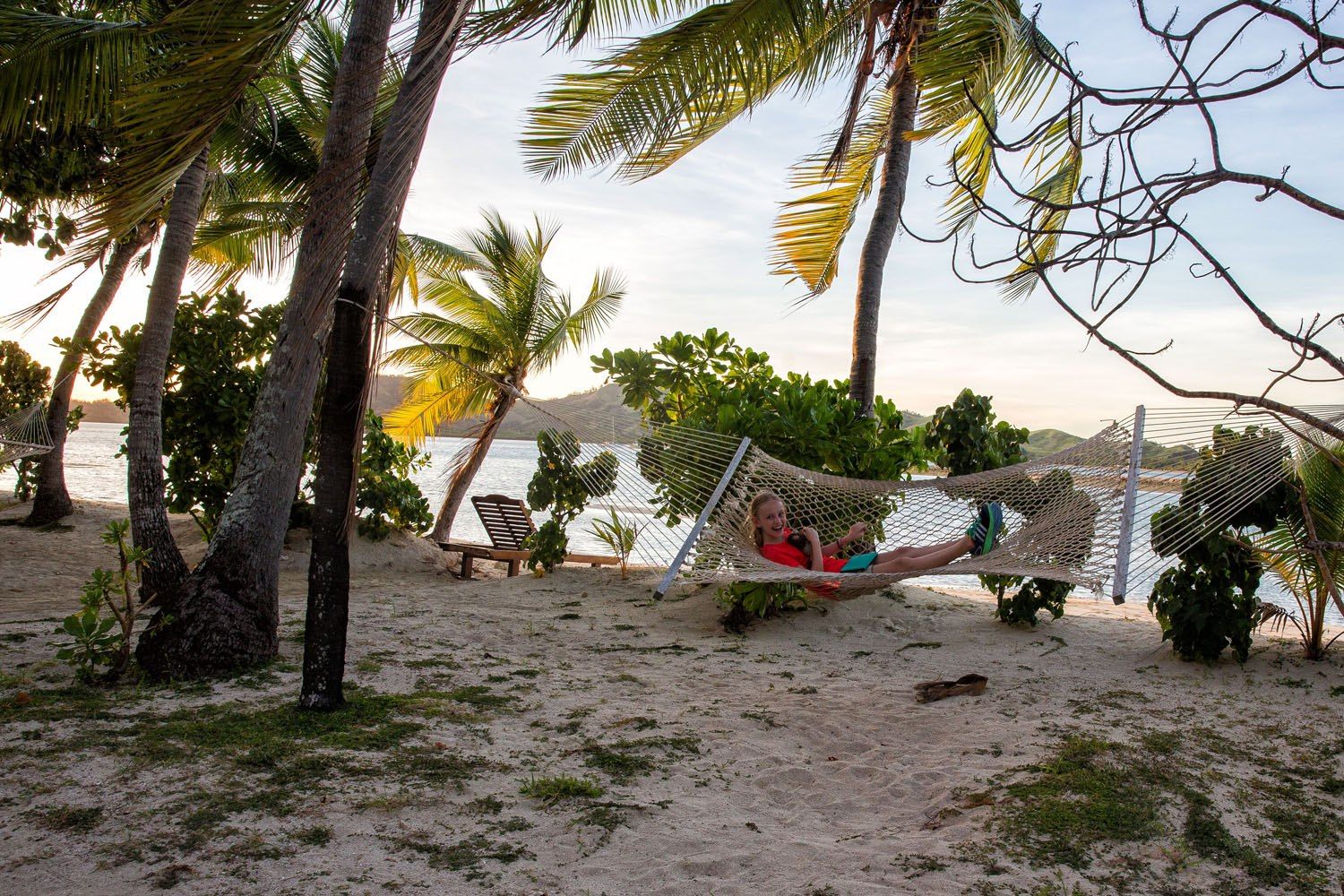 Fiji Has The Best Sunsets
Every evening the sky put on an amazing show for us. The afternoons when the skies were filled with clouds were the best. Tim and I would watch as the sun slowly drifted down to the horizon, lighting up the sky with pinks, purples, and oranges. Throw in the beach and some palm trees and you have the most awesome sight ever.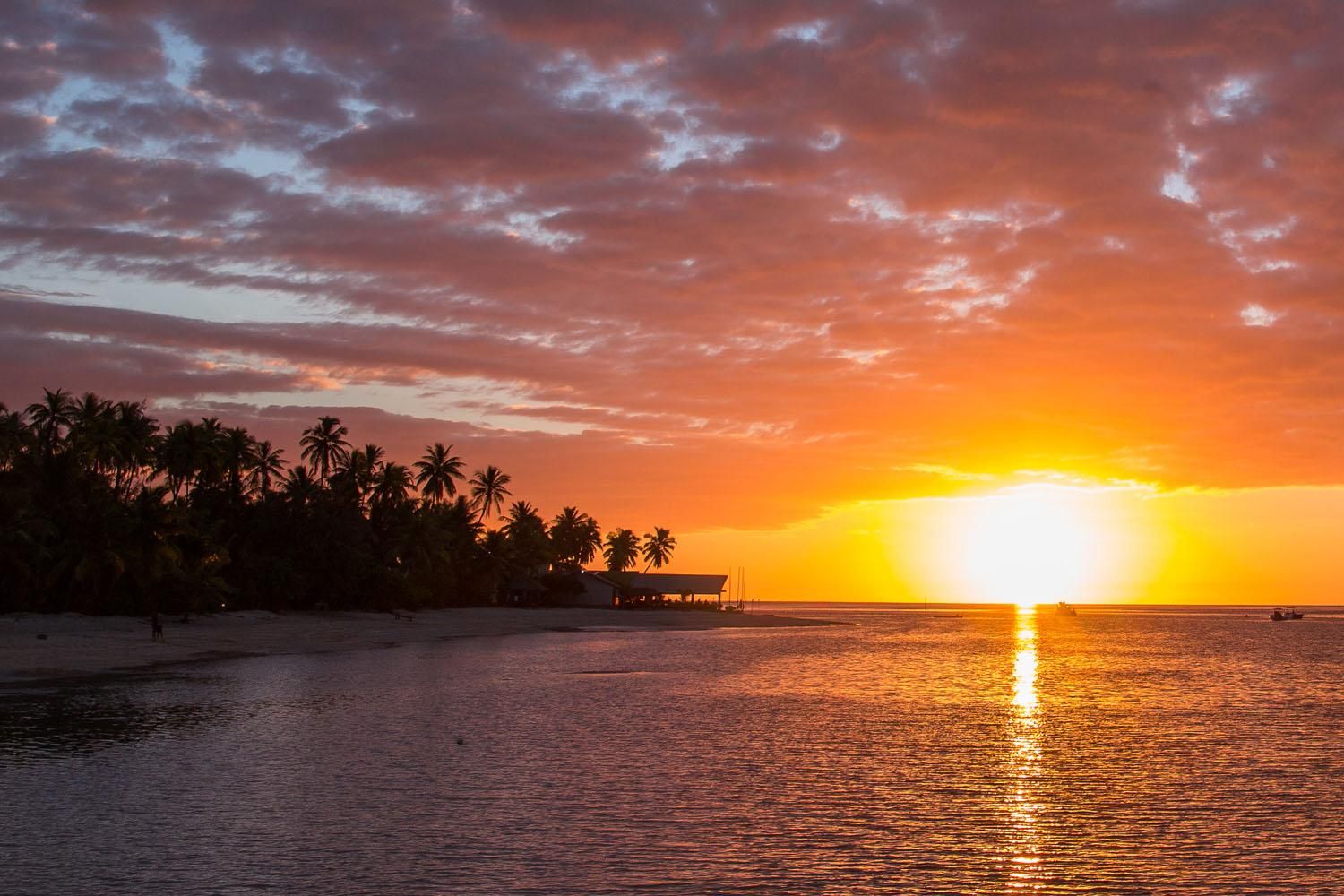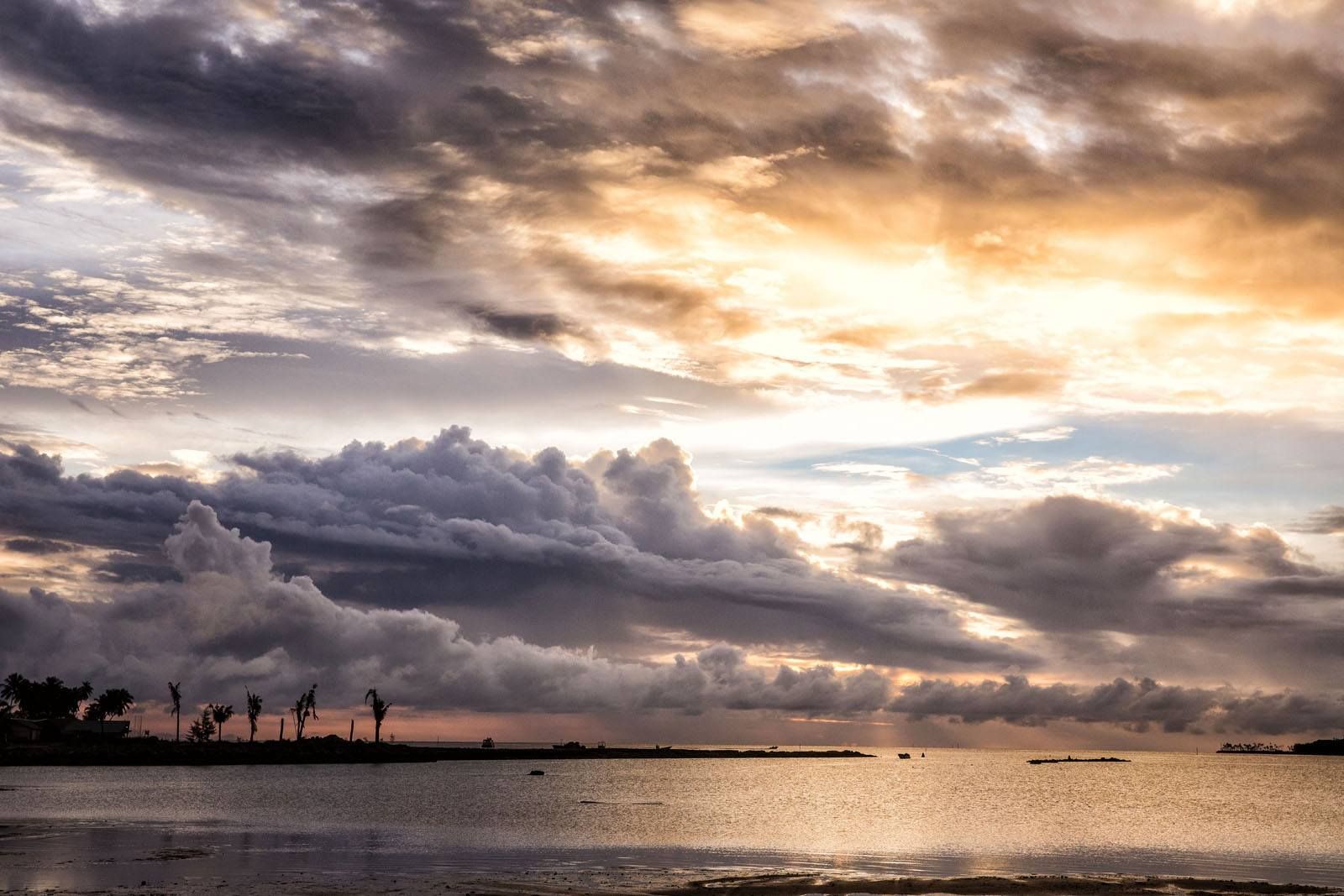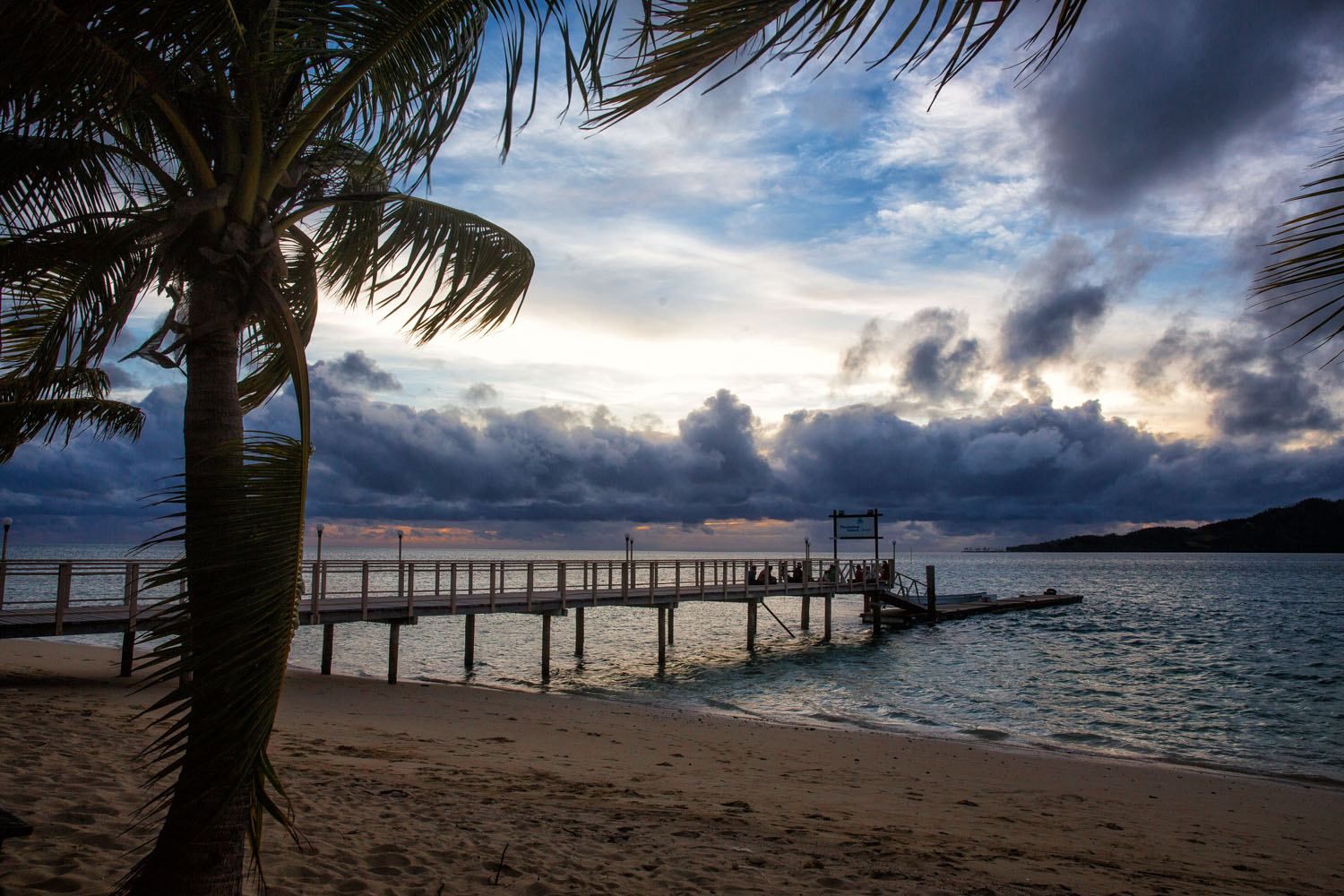 Our one week here was the perfect amount of time for our family. Beach time is nice but it does not take long until we are ready for something new. Yes, we can only take so long in paradise until it is time to move on.
Kara was our family's biggest Fiji fan and she assures us that she will be back again someday. As our ferry carried us back to the main island on our last day, Kara watched the beach and palm trees drift away, feeling a little sad.
We made some awesome memories here and I am so glad that Fiji made it into our itinerary this year. What an amazing place!
---
Fiji & Nearby Destinations
MODRIKI ISLAND: Taking a day trip to Modriki Island is one of the best things to do in Fiji.
ADVENTURE TRAVEL: Here are 50 adventures to turn your next trip into an epic travel experience.
TRAVEL ITINERARIES: For travel itineraries for destinations around the world, take a look at our Travel Itineraries page.
TRAVEL BLOGGING: This website started with a trip around the world and has become one of the most popular travel sites on the internet. Learn more about what it is like to run this website in our article My Life as a Travel Blogger…An Unexpected Journey.
Are you planning a trip to Fiji? Read all of our articles about Fiji in our Fiji Travel Guide.
Note: This post contains affiliate links. When you make a purchase using one of these affiliate links, we get paid a small commission at no extra cost to you.
All rights reserved © Earth Trekkers. Republishing this article and/or any of its contents (text, photography, etc.), in whole or in part, is strictly prohibited.