It's nice to spend the holiday season at home, visiting with family and enjoying the low-key end to the year. But what if you want to get away?
With two weekends and two days off of work for Christmas and New Year's, it's possible to swing a 10-day getaway without taking too many vacation days. Sounds nice, right?
Most of the destinations on this list have relatively warm weather. Let's face it, if you live in a cold climate, it's nice to get away to where it is warm. Some of these winter vacation ideas are trips that we have taken in the past, over the Christmas and New Year's holiday season, as a family. And others just make a fabulous spot to spend the holidays.
Here are 10 winter vacation ideas for your holiday season. Which ones do you want to do?
10 Winter Vacation Ideas
1. San Diego
San Diego and southern California make a great winter vacation destination. High temperatures are in the 60's in the winter, which is relatively warm for a US destination at the end of December. It takes at least four to five days to see the big sights in and around San Diego. With more time you can take day trips to nearby locales. Joshua Tree National Park is only a few hours away, as is Los Angeles and Palm Springs.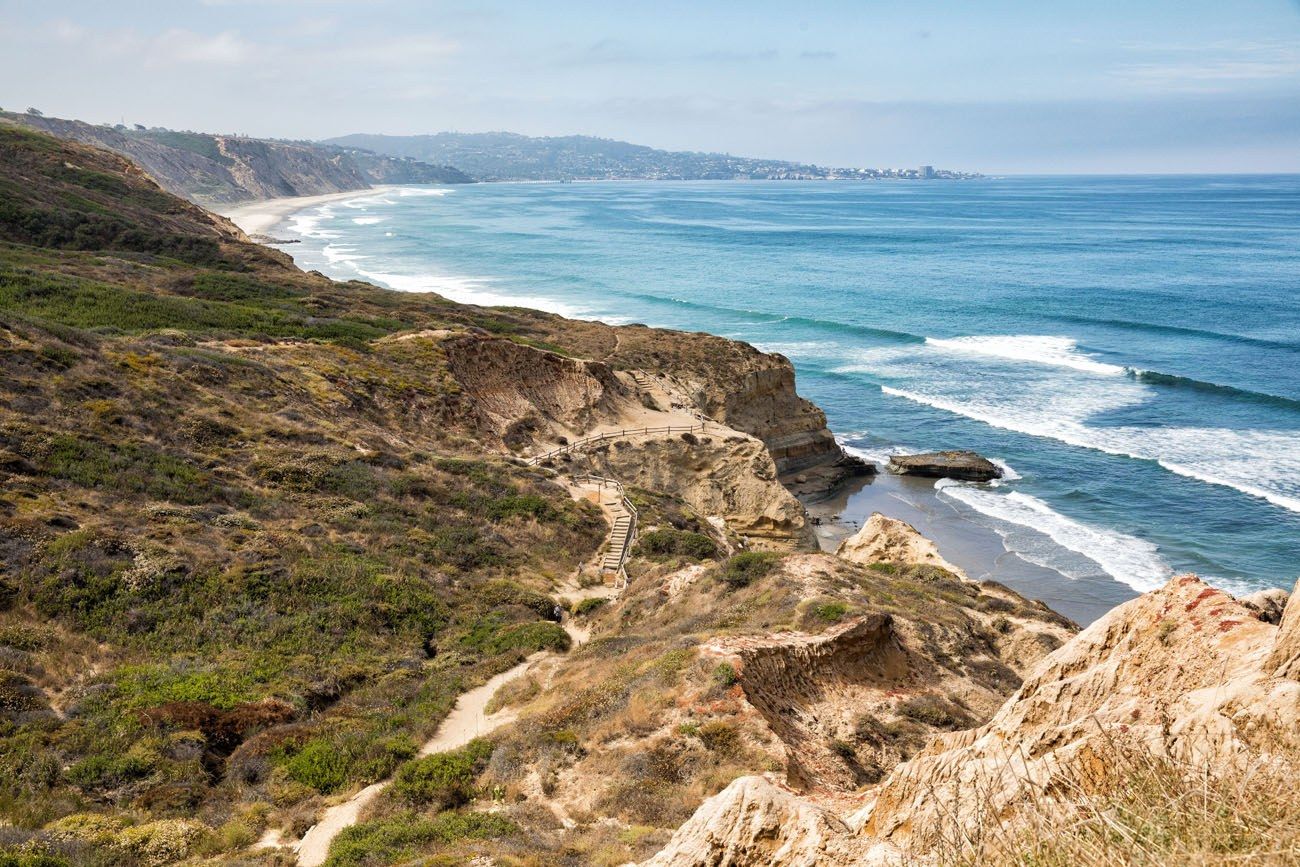 Torrey Pines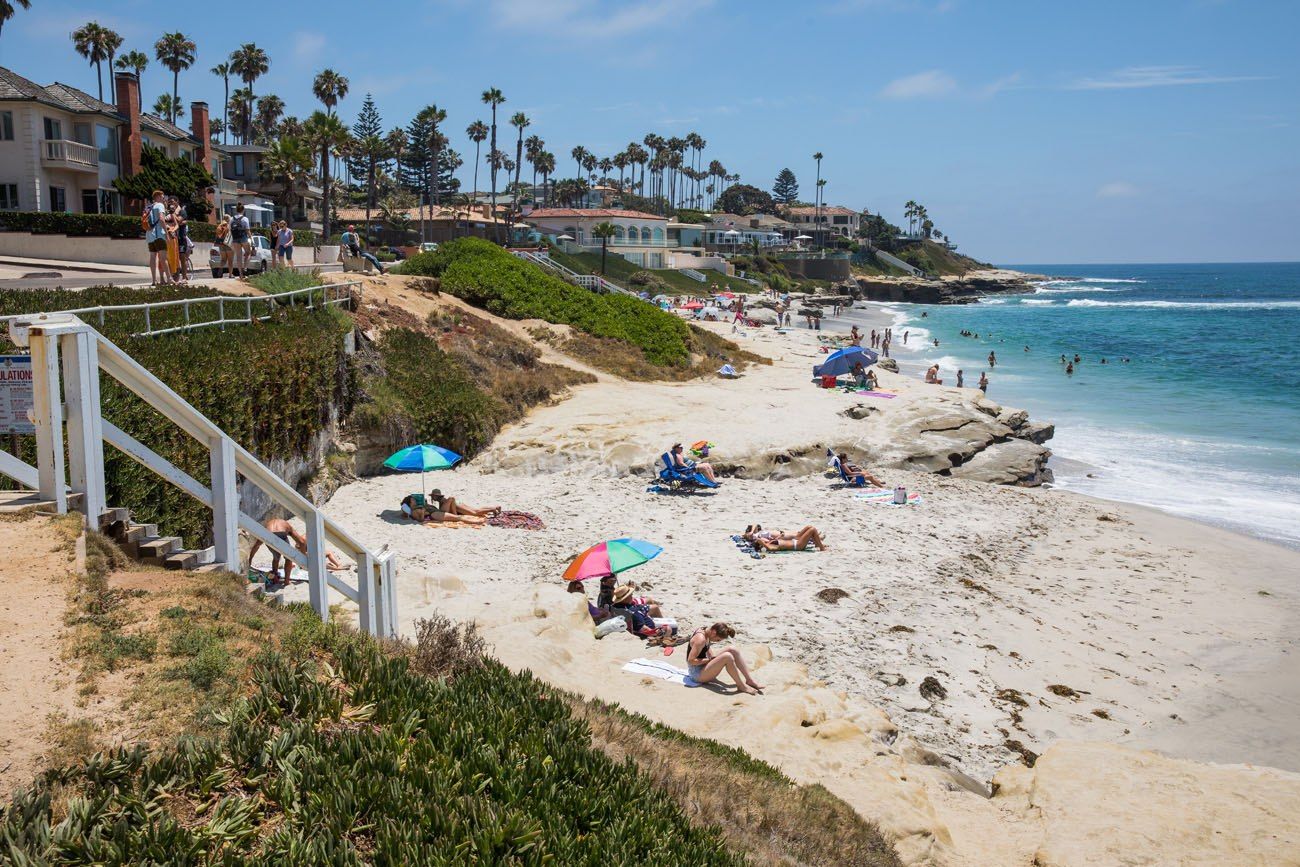 Windandsea Beach at La Jolla
---
2. Key West and the Everglades
The Florida Keys are one of the best road trip destinations in the United States. In just 100 miles, you can hop from key to key, dine at seafood restaurants, go snorkeling, try Key Lime pie, go shopping, and enjoy endless views of brilliant aquamarine water and white sandy beaches.
Start in Miami and then spend a day or two exploring Everglades National Park. Then, road trip your way down the Florida Keys, ending with a few days in Key West. This makes a great 7 to 10-day winter vacation.
Average daytime temperatures in Key West are in the low 70's, pleasant, but maybe not quite warm enough to go swimming. But if you live in a colder climate, Florida is a nice break from cold temperatures and snow.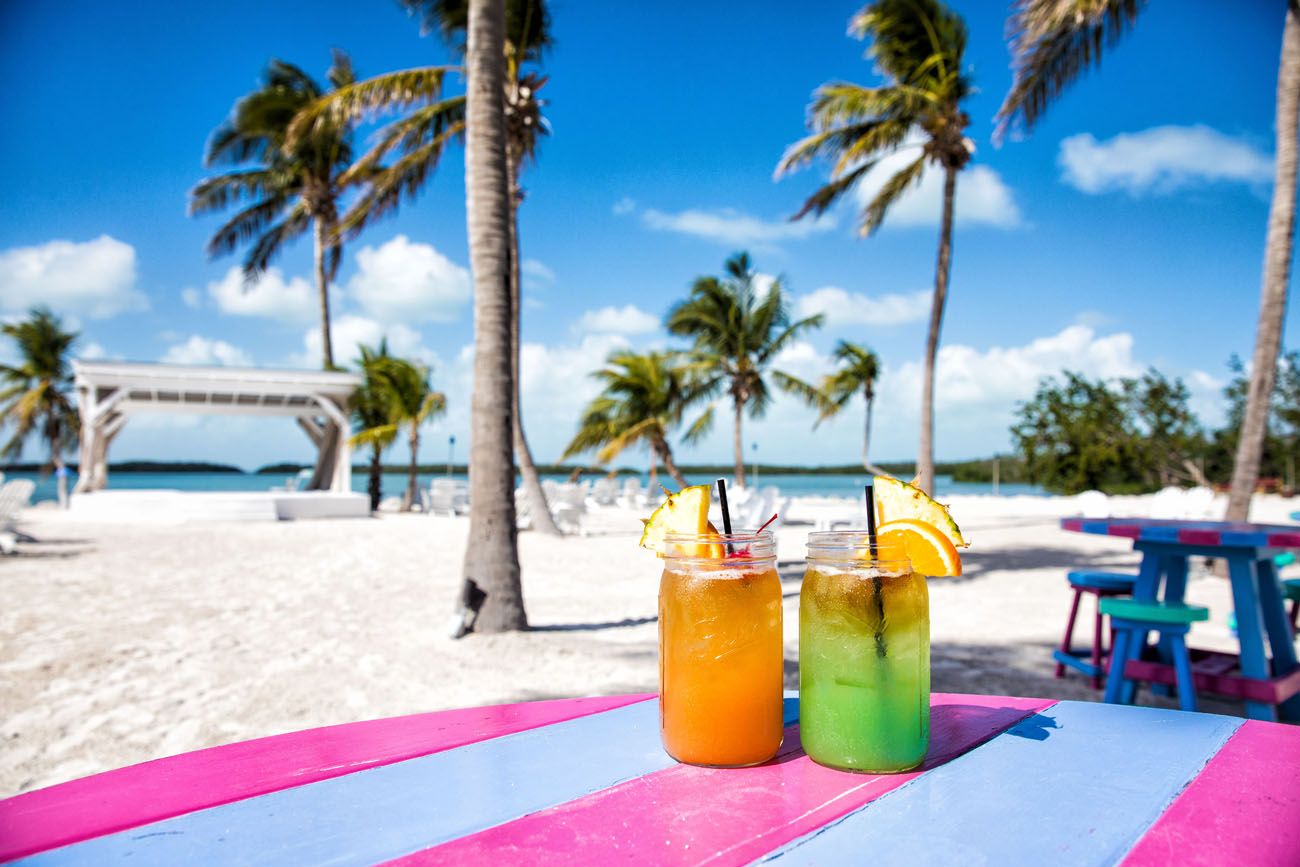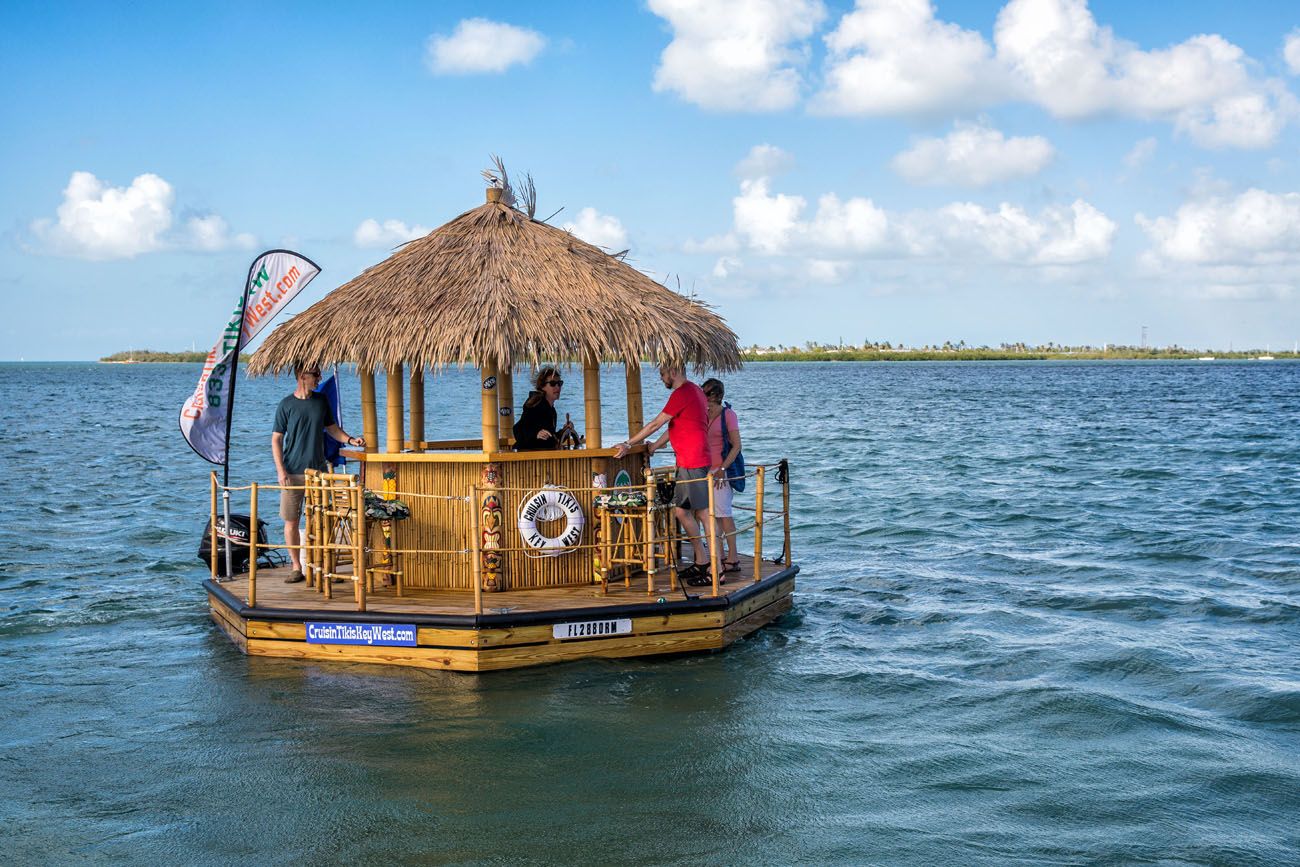 Touring Key West in a floating Tiki Boat
Read More about the Florida Keys:
---
3. Utah's Mighty 5
Stretching across southern and central Utah are five beautiful national parks. Called the Mighty 5, these parks contain some of the most iconic landscapes in the United States.
If you don't mind cold temperatures and a chance for snow, visiting these national parks can be an amazing experience in the winter. Doesn't it sound nice…hiking on Zion's most popular trails with low crowds? Watching the sunset at Delicate Arch in Arches National Park? How about the chance to see the hoodoos in Bryce Canyon covered with a dusting of snow?
We visited several of these national parks between Christmas and New Year's Eve several years ago and it was wonderful (Arches, Canyonlands, and Capitol Reef). Yes, it was cold. Yes, it snowed a little bit…but it was beautiful! And crowds tend to be lower than you get during the summer months.
If you like the idea of an epic road trip with a little bit of hiking thrown in, this is an amazing trip to consider. Seven days is the bare minimum amount of time that you need to see all five parks, but with 10 days, you can linger longer at your favorites or add in some time in Las Vegas.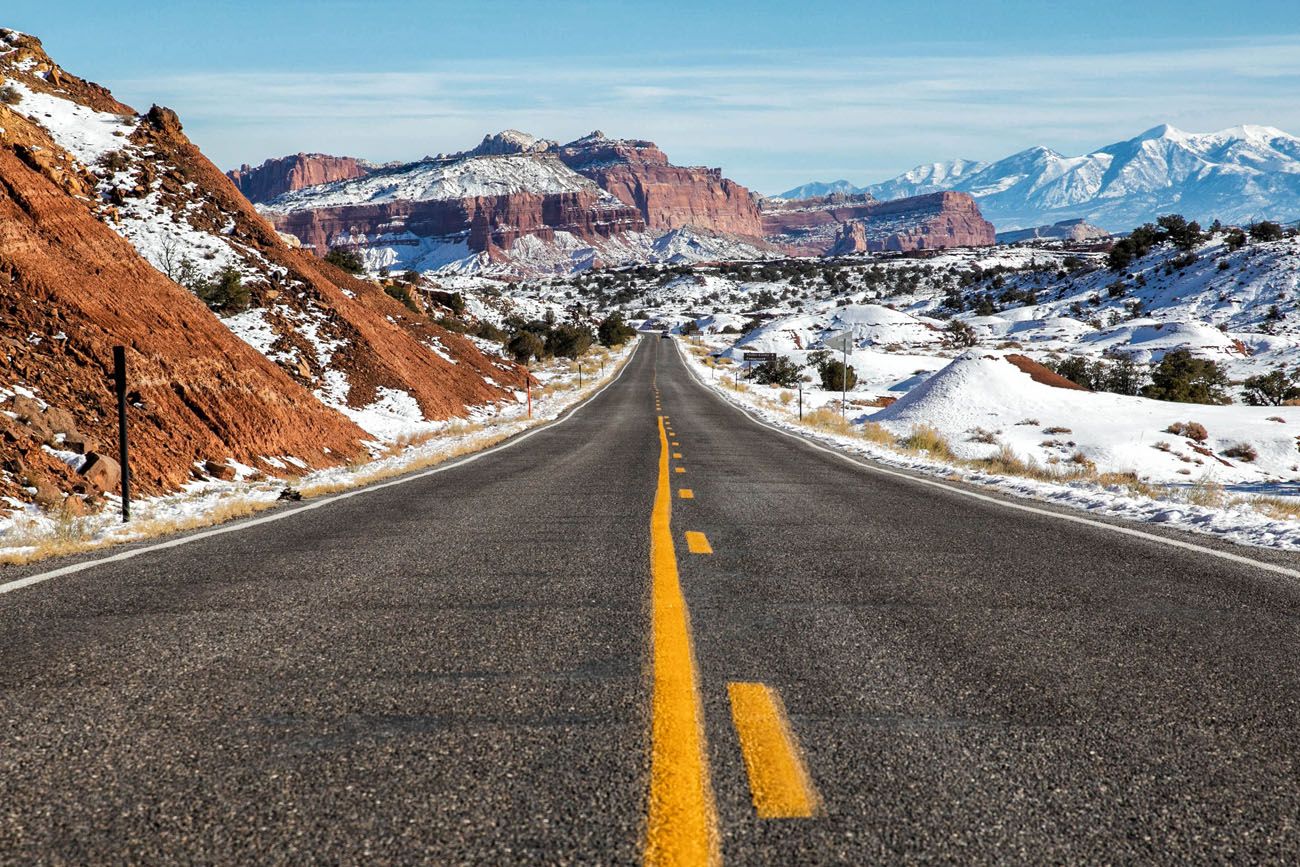 Capitol Reef
Canyonlands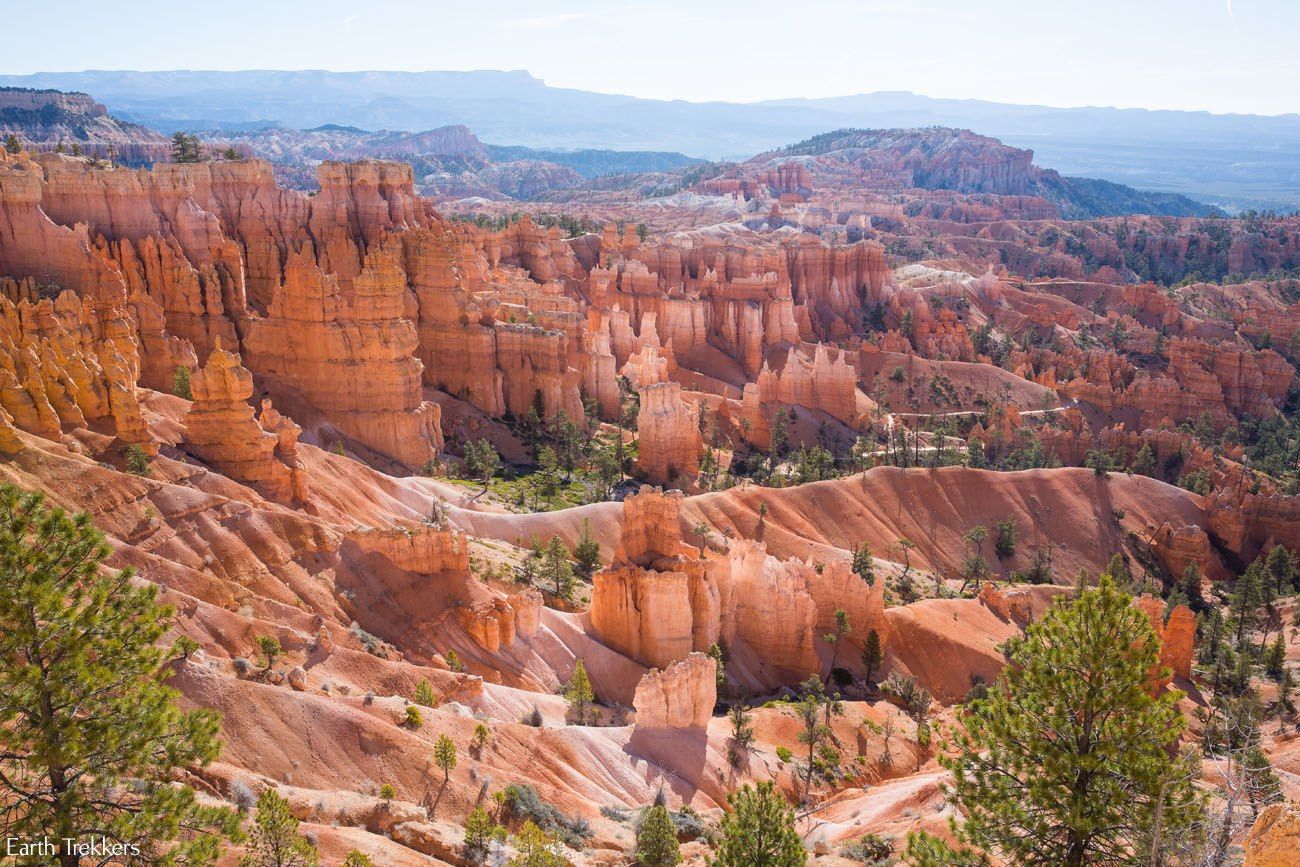 Bryce Canyon
Read More about Utah's Mighty 5:

---
4. Aruba
How about a trip to the Caribbean? Relax in the shade of a palm tree and sip tropical drinks. Learn to kitesurf. Go scuba diving and snorkeling. Explore Aruba's gorgeous beaches, of which there are many. Take a UTV tour of the island. You can sit back and relax or add in some adventure to your winter vacation.
On a quick trip, you just need a few days to visit the highlights. However, more time allows you to relax and thoroughly get to know this beautiful island.
In the winter months, it is the rainy season. Typically, it rains overnight but the days are clear. The weather is warm during the day and chilly at night, but you can still get in the water and come home with a tan.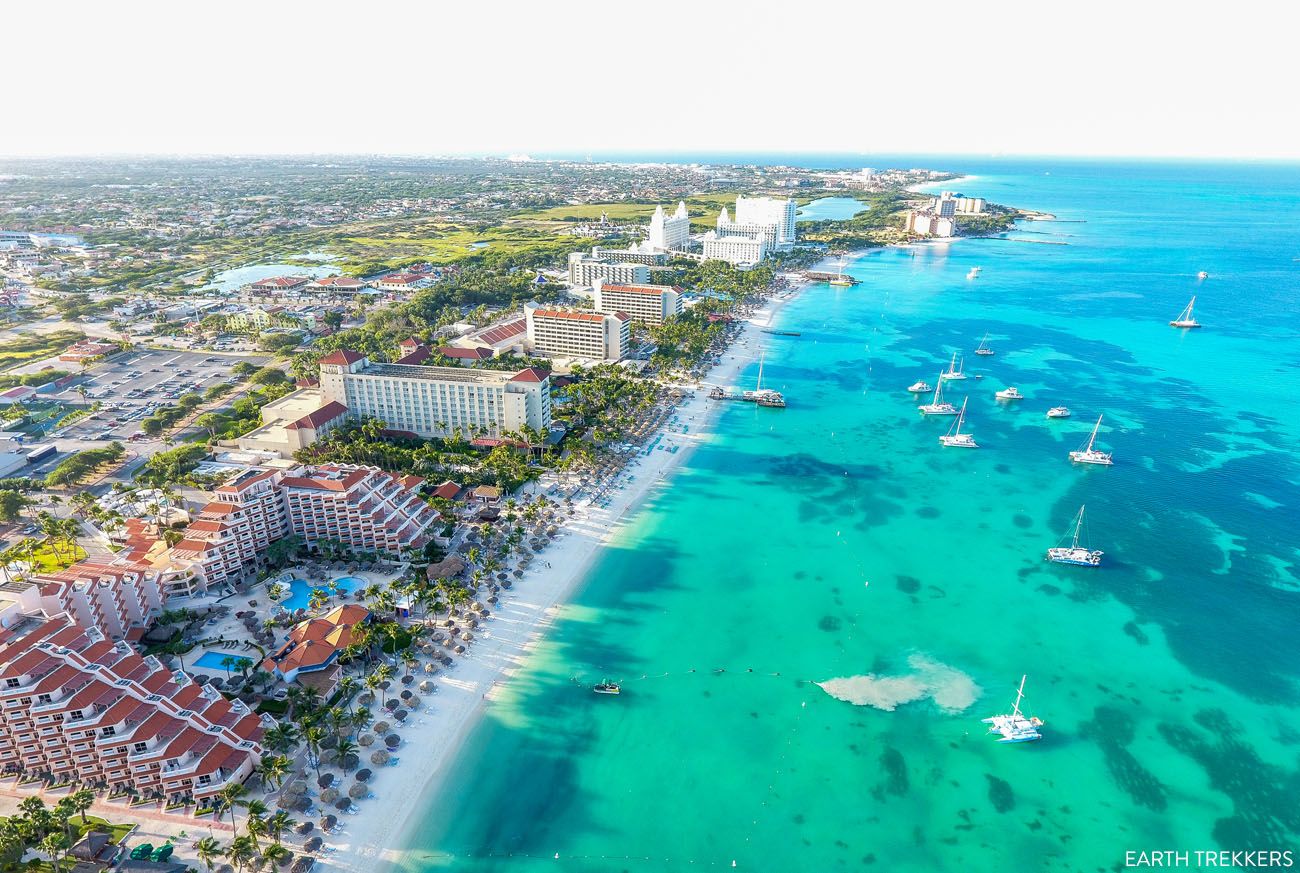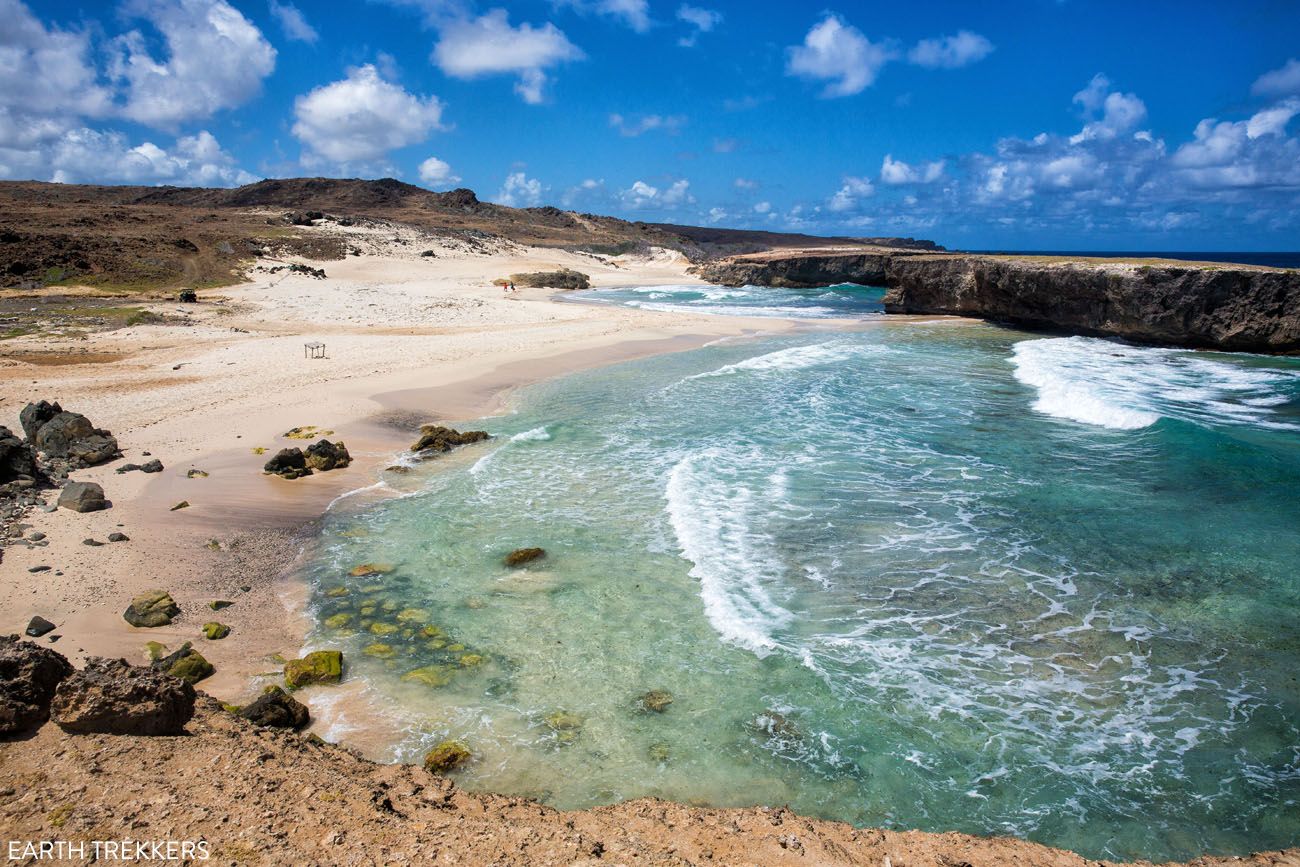 Read More About Aruba:
---
5. Thailand
We spent Christmas and New Year's Eve here in 2014 and loved every minute of it.
Start at the beaches in Krabi or Phuket, basking in the sun, island hopping, kayaking, and rock climbing. For Christmas dinner, we ate seafood and Pad Thai, drank tropical drinks, and celebrated with a Thai man dressed up as Santa Claus.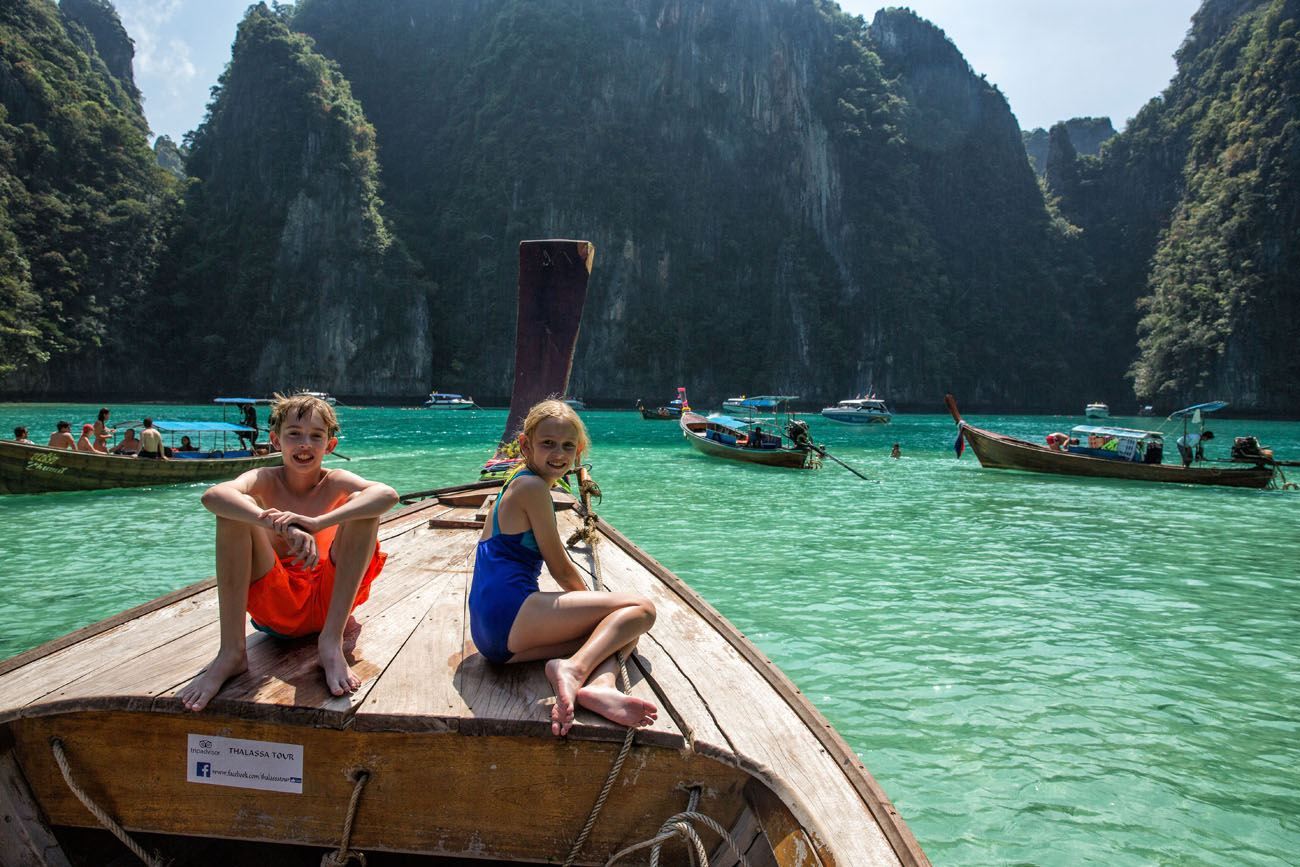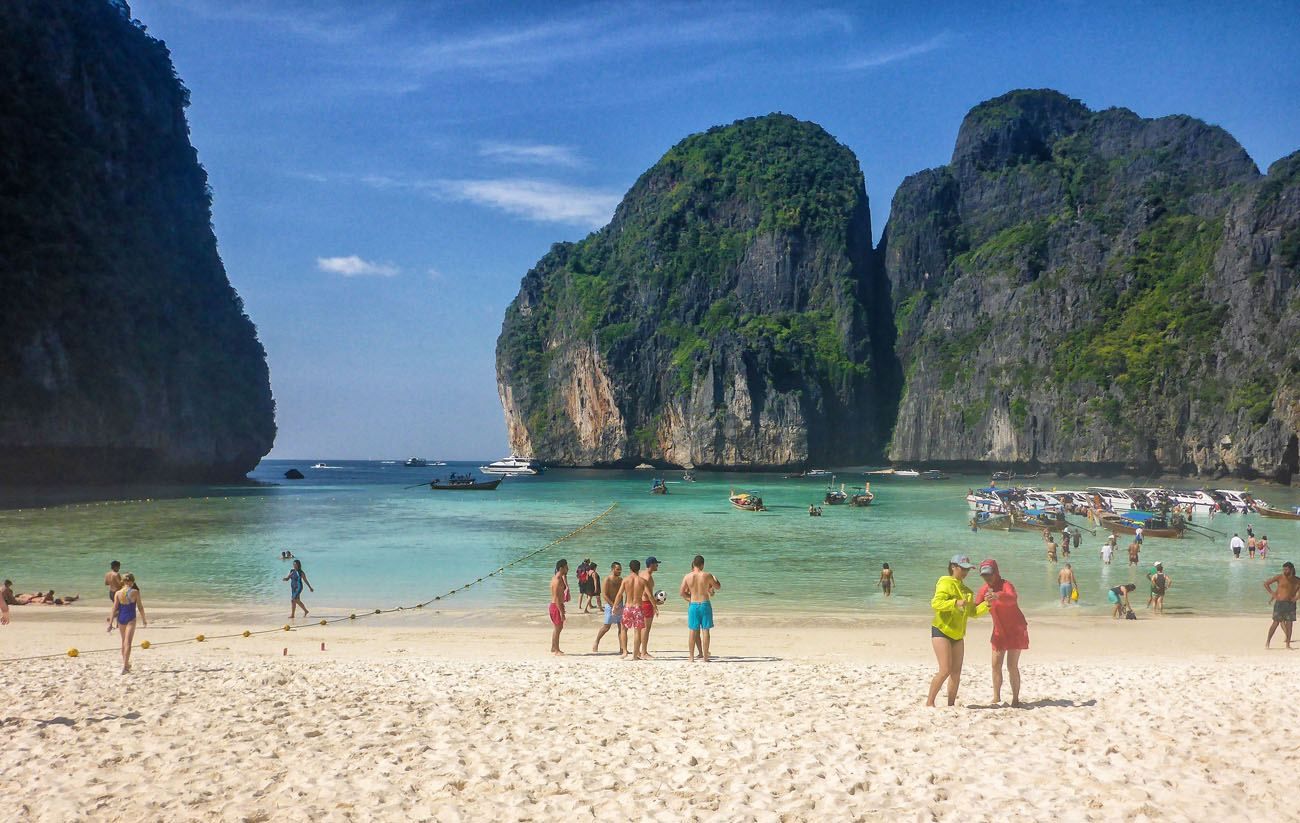 From the tropical beaches of Thailand, hop your way north through Bangkok to Chiang Mai. Chiang Mai is an awesome spot to spend New Year's Eve…this is where thousands of people launch paper lanterns to celebrate the coming New Year. And the following day (midday in Thailand on January 1), watch on television as New York, Chicago, and Los Angeles all welcome the New Year with fireworks and confetti.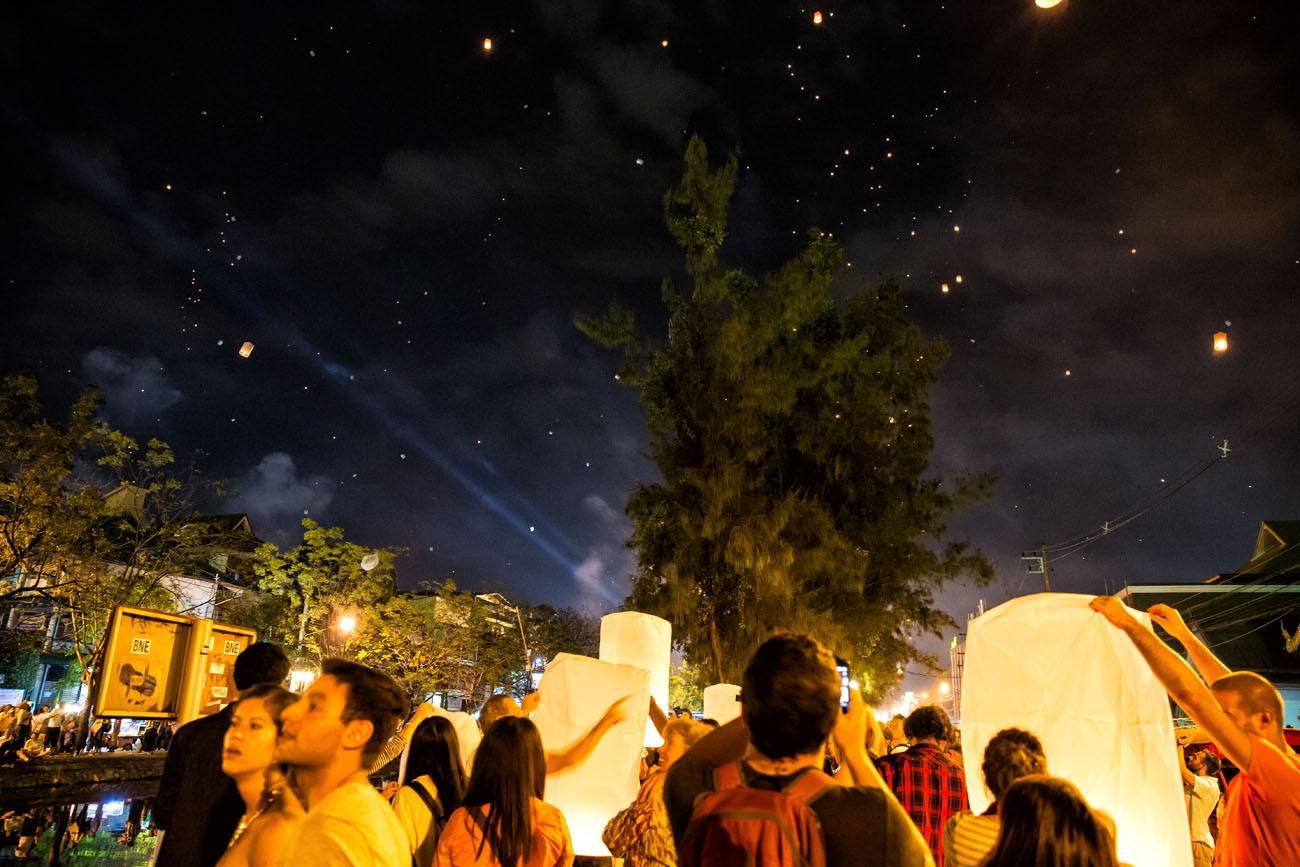 Read More About Thailand:
---
6. Egypt
Winter is the best time to visit Egypt so why not spend your holiday here? Gaze up in wonder at the pyramids, marvel at the ancient tombs and temples in Luxor, cruise the Nile, and get a history lesson at the Egyptian Museum. It's truly a trip of a lifetime.
In 2019, this is how we spent our winter vacation…12 amazing days in Egypt. We started in Cairo and then continued to Luxor. On Christmas day, we toured Karnak and Luxor Temples. Later in the week we visited Abydos and Dendera, explored Aswan, and visited the twin temples at Abu Simbel. Our trip ended with dinner, drinks, and views of the Pyramids of Giza as the calendar flipped over into 2020. It was an unforgettable trip.
If you like the idea of doing something similar, we have 10-day itinerary that takes you through the highlights of Egypt.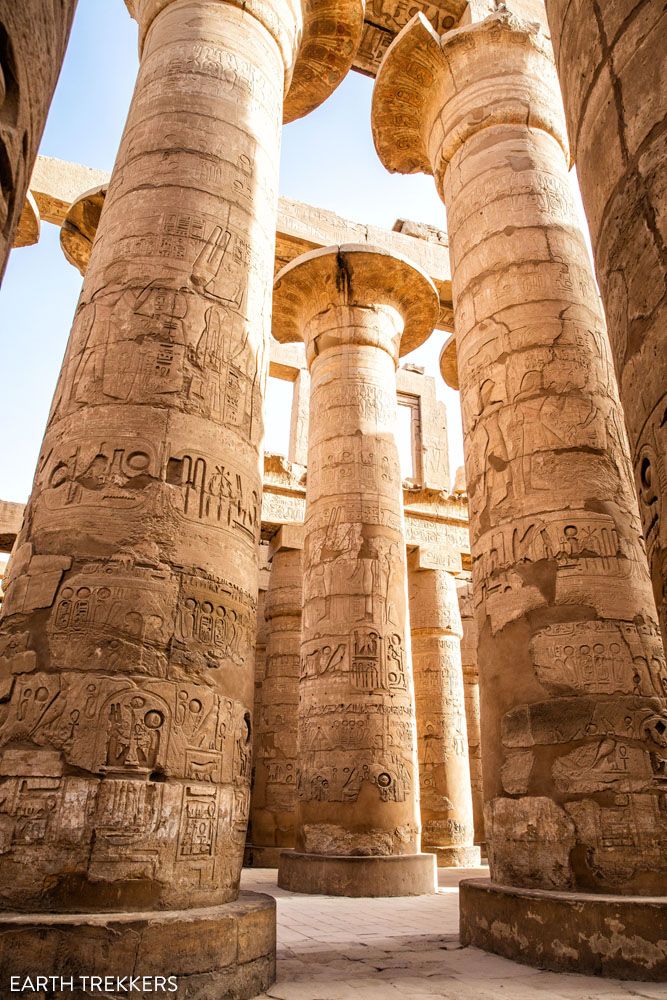 Karnak Temple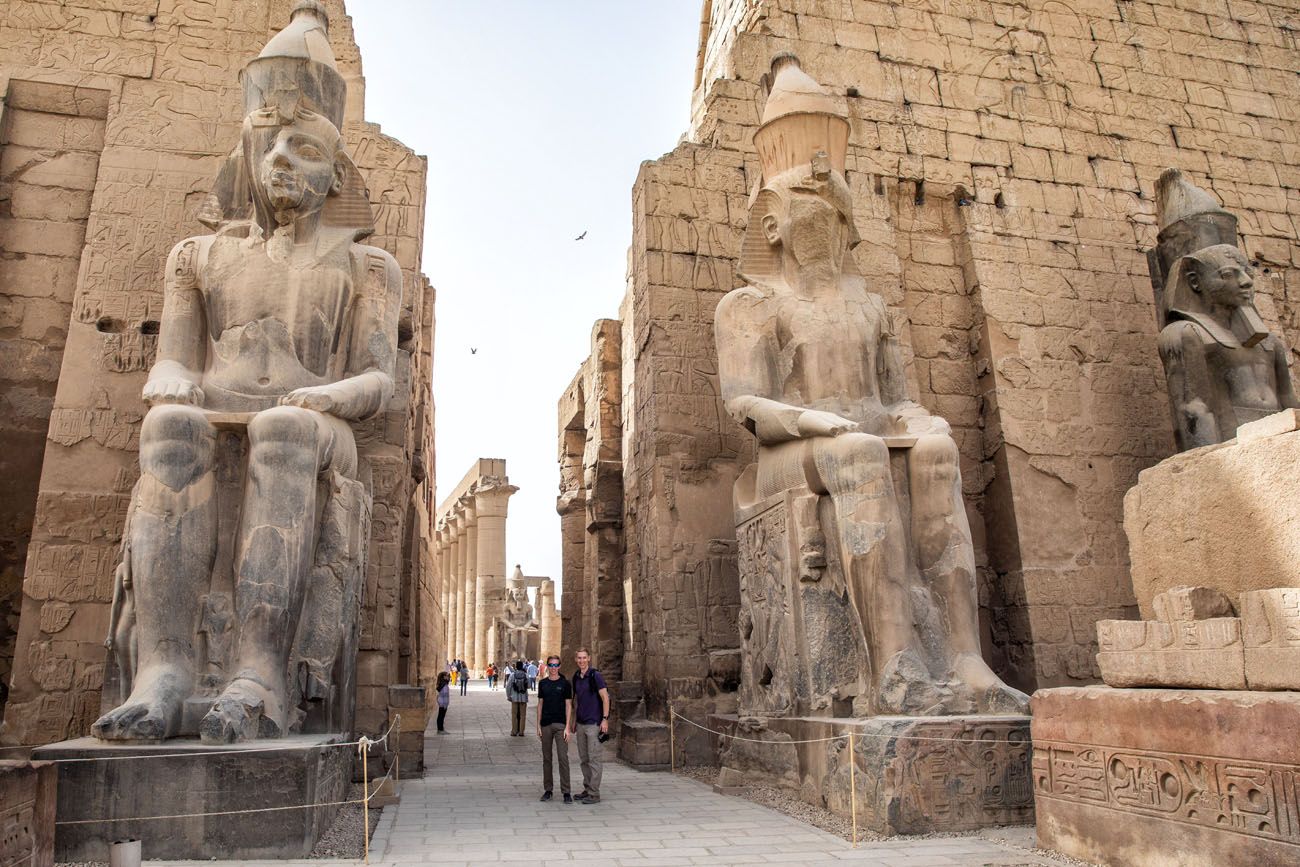 Luxor Temple
Read More About Egypt:
---
7. Skiing Vacation
If you don't mind the high prices and high crowds, a week at a ski resort sure sounds nice. In the US and Canada, there are a lot of places to choose from, such as Vail, Aspen Snowmass, Whistler, Park City, Revelstoke, Beaver Creek, and Stowe.
If you are willing to pay more and travel farther, how about a European ski trip? Combine a trip to a European city like Zermatt, Salzburg, Lucerne, Cortina d'Ampezzo, or Innsbruck with a few days on the nearby ski slopes.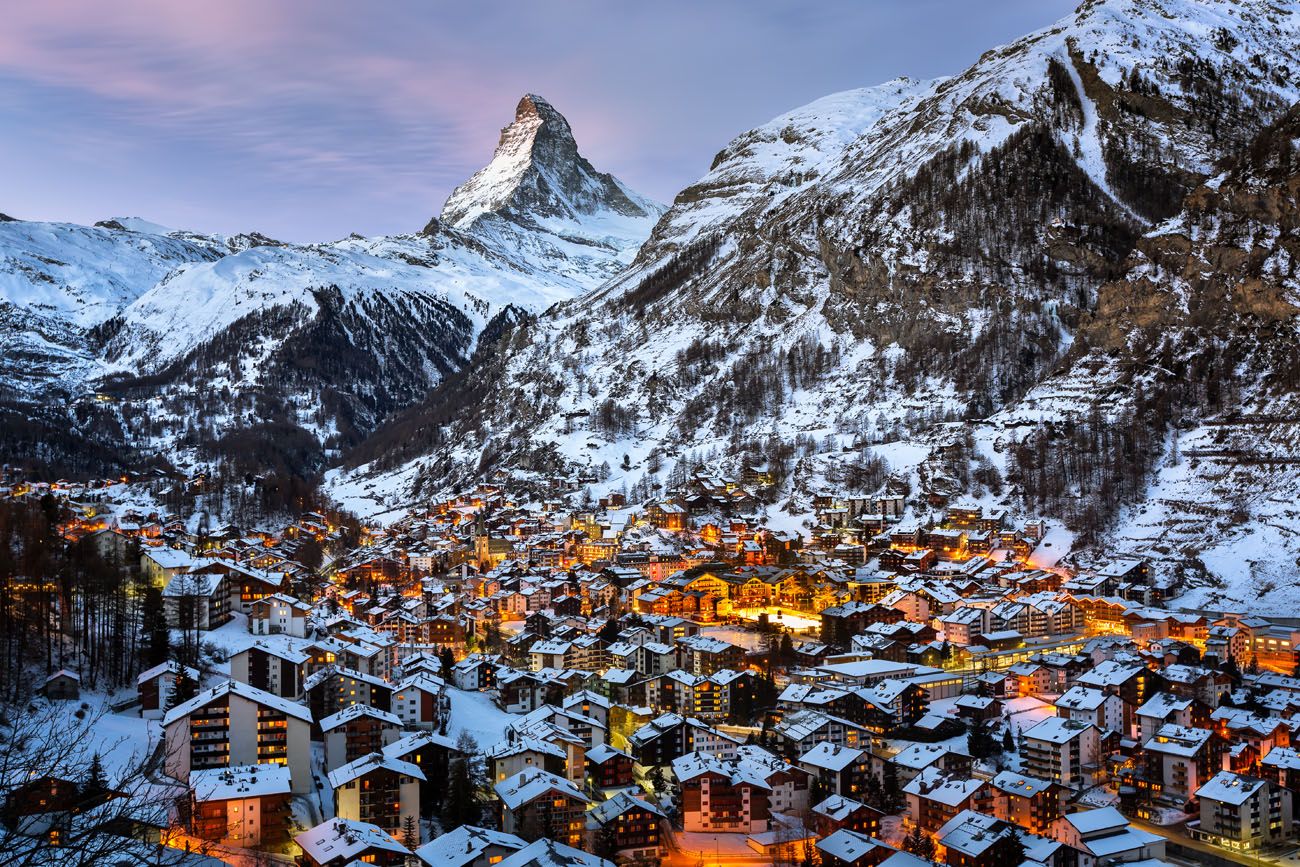 Zermatt, Switzerland; ansharphoto/shutterstock.com
---
8. Costa Rica
If you imagine your winter break being spent by zip-lining, white water rafting, and exploring the rain forest, Costa Rica makes a great destination.
During the winter months, high temperatures are in the 80's and Costa Rica is relatively dry. This is one of the best times of the year to visit this country. This near perfect weather, combined with the winter holiday season, does make this one of the busiest times to visit Costa Rica. If you plan on visiting Costa Rica at the end of December, you will need to make your travel arrangements far in advance.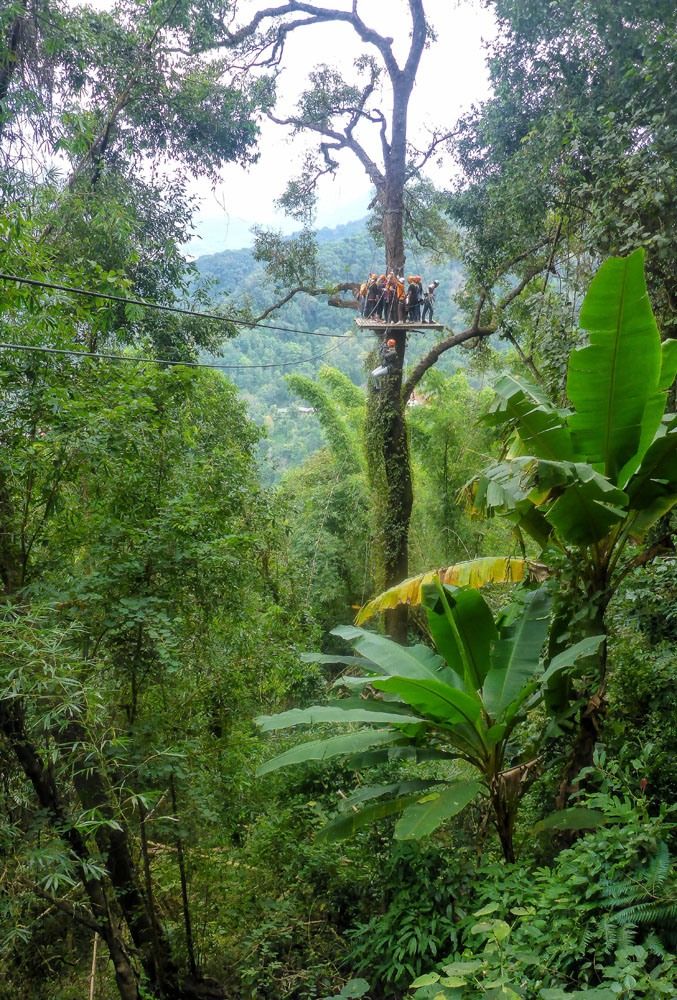 ---
9. The Grand Canyon
The Grand Canyon is one of the most awe-inspiring landscapes in the United States. It also makes a fantastic winter vacation destination.
We spent several days here in 2018 at Christmas and loved it. During our visit, it was chilly (daytime temperatures ranged from 40°F to 60°F), so we had great conditions for hiking.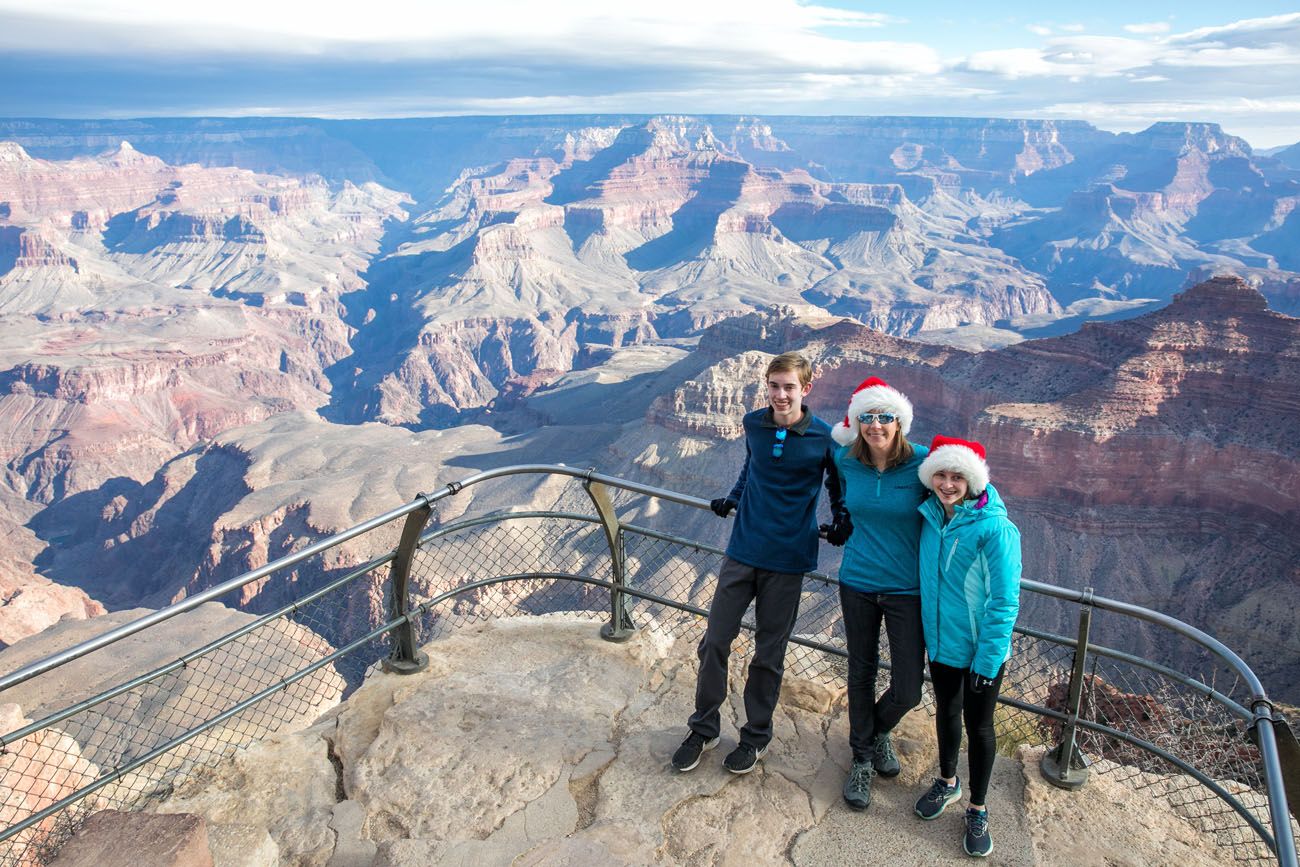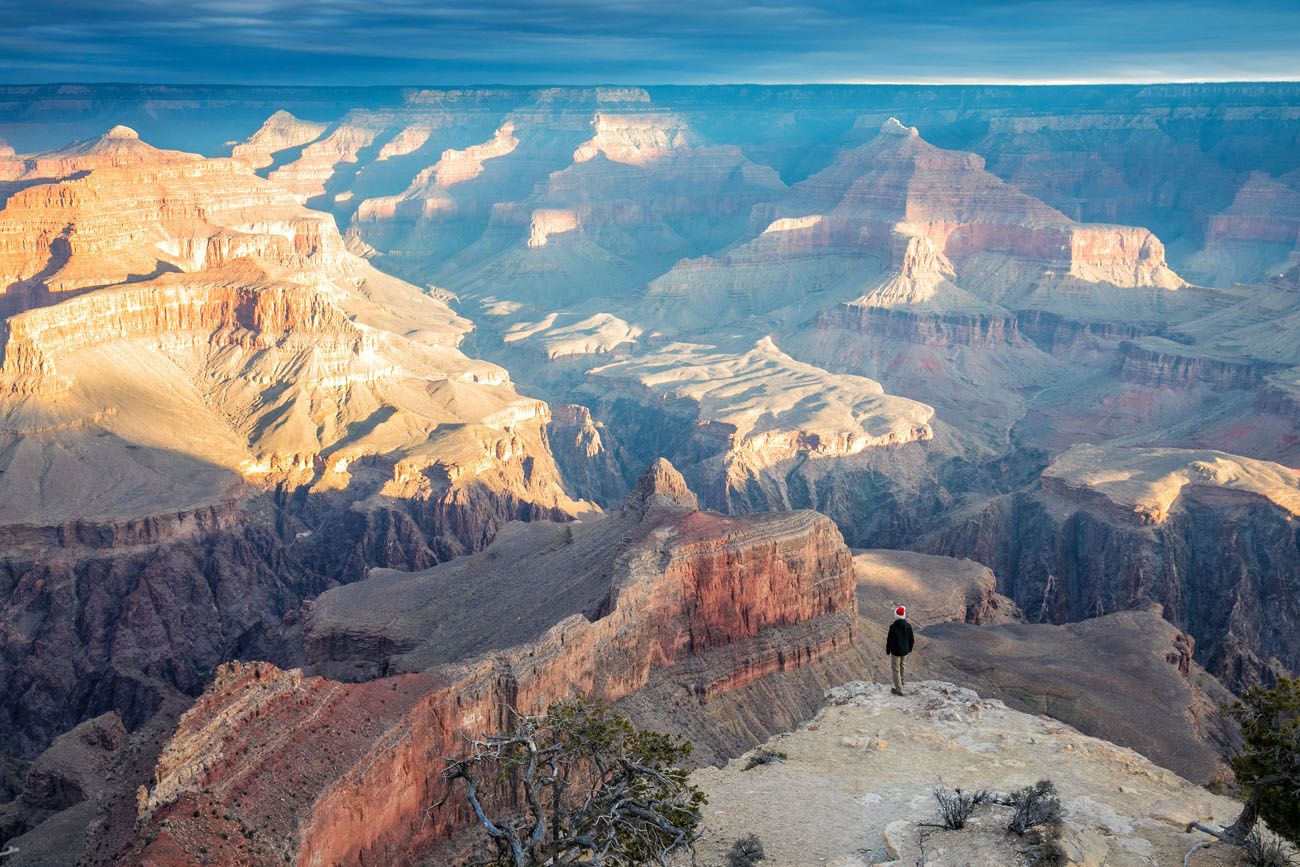 The Grand Canyon gets busy between Christmas and New Year's, so advance planning is necessary, but crowds are lower than during the busy summer season.
A few days on the South Rim is all that you need. But with so many nearby places to visit (Monument Valley, Sedona, Antelope Canyon, and Zion National Park, just to name a few), you can easily turn a trip to the Grand Canyon into a very cool road trip.
We have five great ideas for you. Five sample itineraries that range from 5 to 10 days, which include the Grand Canyon, Las Vegas, and various nearby destinations. It's a great starting point for planning your trip or just inspiration to help you pick your perfect vacation destination.
Read More about the Grand Canyon:
---
10. Explore One (or Two) European Cities
In general, it is chilly at the end of December in Europe. But you will have far fewer crowds, and therefore lower travel costs, than visiting during the peak summer months. If you don't like the idea of chilly temperatures, cities like Rome, Barcelona, and Lisbon will be warmer than the more northern European cities.
We spent one week in London in early December, visiting the Christmas markets, seeing the Christmas lights, and having Christmas-themed afternoon tea. It was very festive trip with a nice mix of touring London's must-see sights with the magic of Christmas. For more information, check out our London Christmas Itinerary and our article about the best things to do in London at Christmas.
One important thing to be aware of is that for several days around Christmas day, museums and restaurants will close and public transportation will not be running. This itinerary can be done over Christmas with some modifications, or do what we did and visit London earlier in December.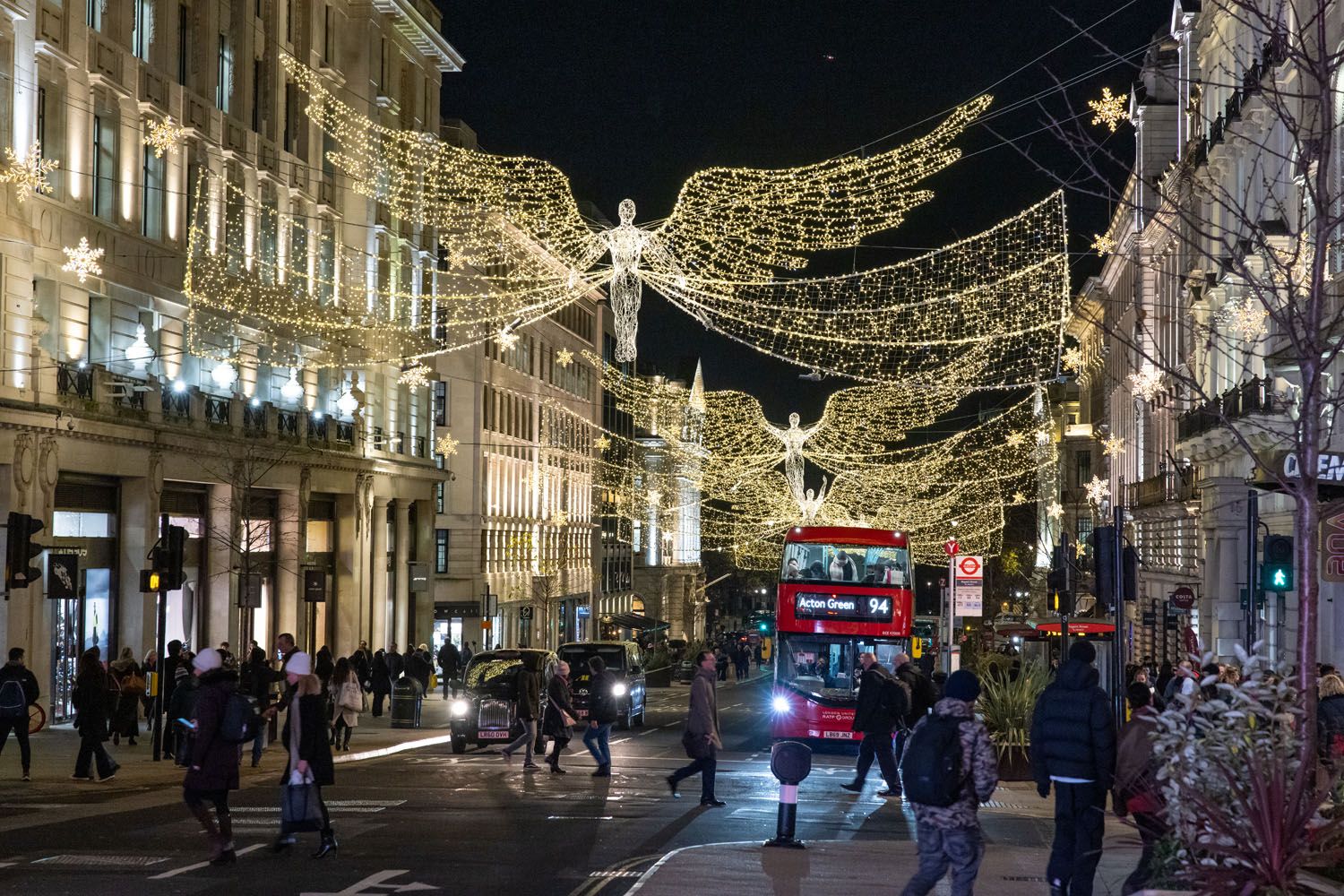 Christmas lights in London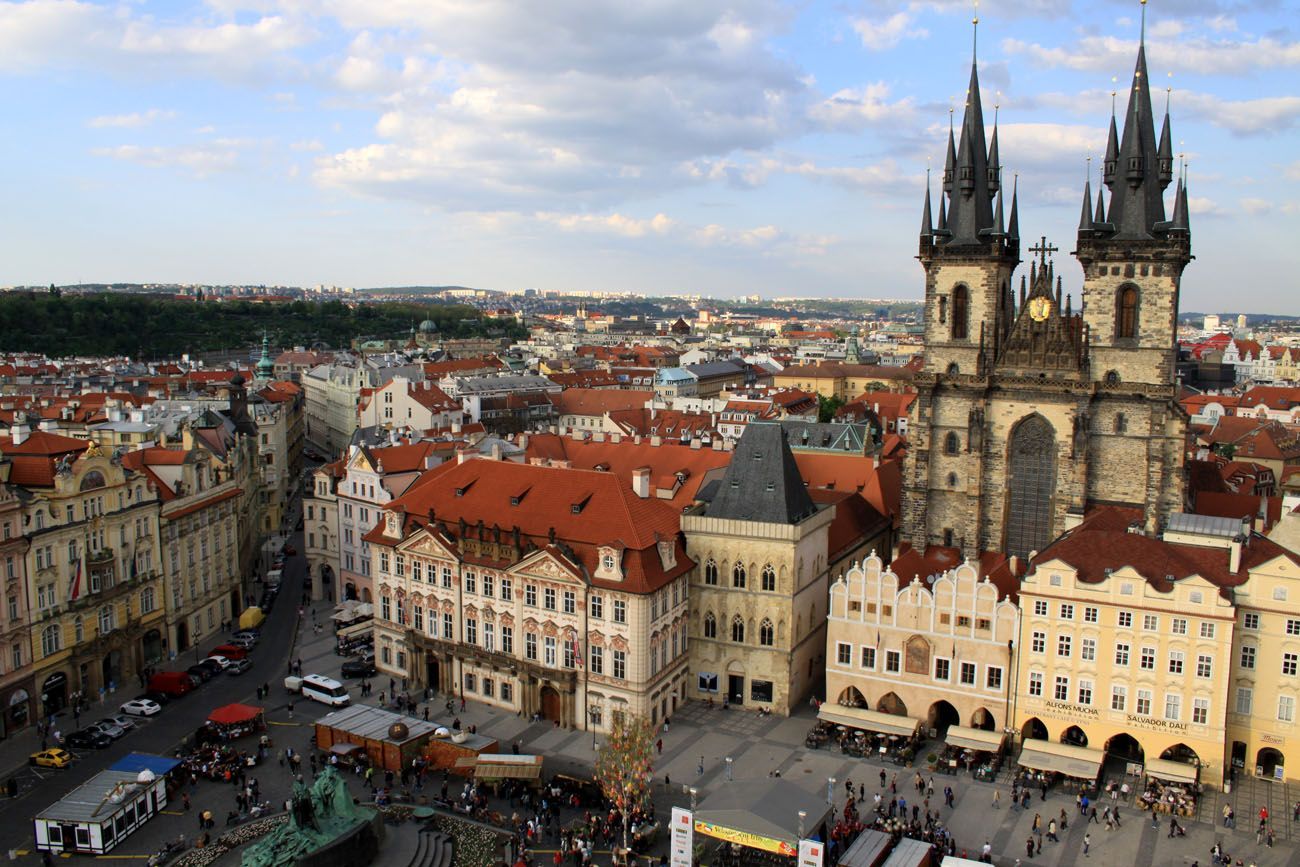 Prague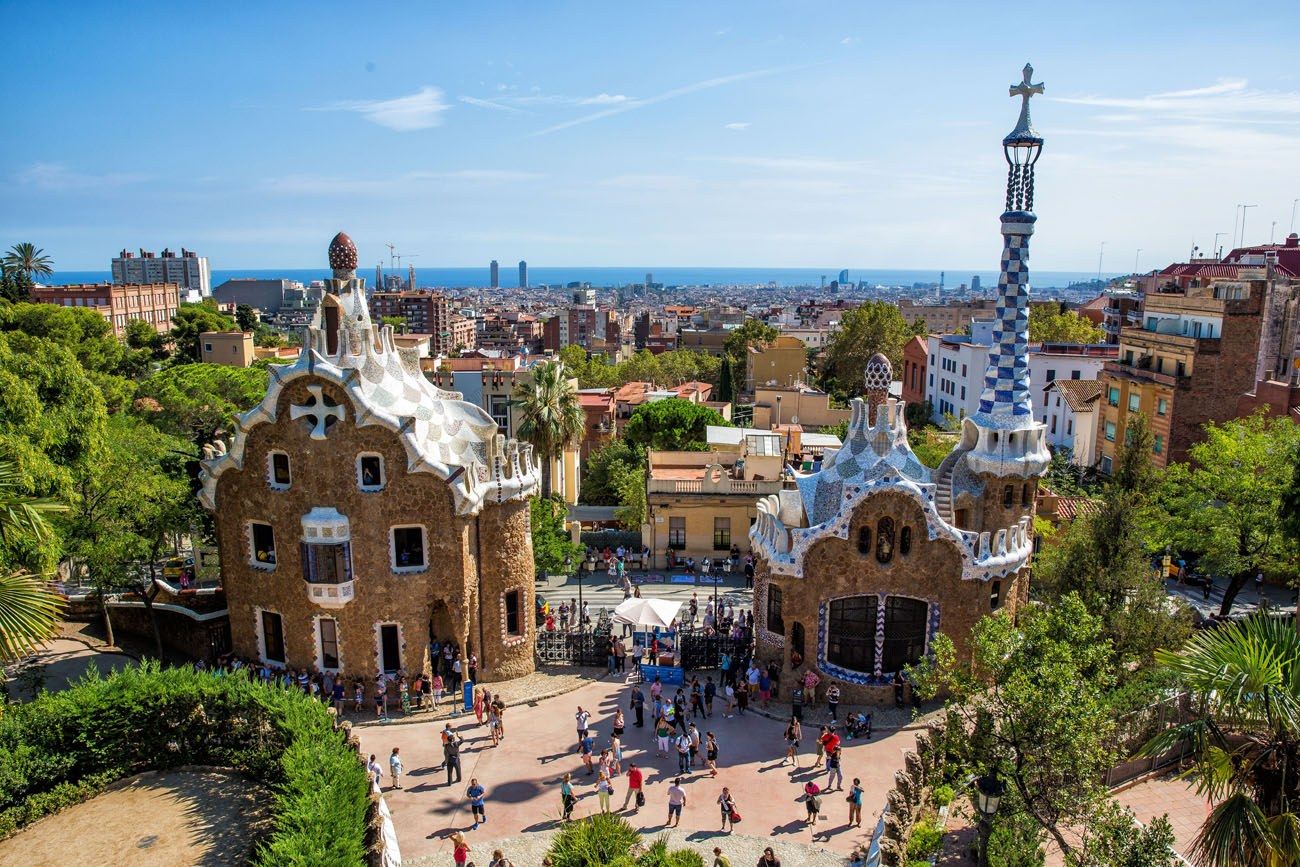 Barcelona
Europe Winter Vacation Ideas:
---
Are you planning your holiday travels? What ideas do you have? If you have any questions about where to spend your winter vacation, let us know in the comment section below.
More Travel Inspiration
TRAVEL INSPIRATION: For more travel ideas, here are 10 unique destinations to put on your travel wish list and 10 bucket list destinations from around the world.
EUROPE TRAVEL INSPIRATION: Here are 15 fairytale destinations to visit around the world. And if you are considering a trip to Europe, check out our article 30 Beautiful Places to Visit in Europe.
TRAVEL ITINERARIES: Want to plan a trip to Greece, the Virgin Islands, Paris, or a road trip through the USA? For travel itineraries for destinations around the world, take a look at our Travel Itineraries page.
All rights reserved © Earth Trekkers. Republishing this article and/or any of its contents (text, photography, etc.), in whole or in part, is strictly prohibited.