There is a lot to see and do in Boston, but if you can pull yourself away for a day, there are several nearby towns that are perfect for a day trip. Plymouth, just a short drive from Boston, is where the pilgrims first made landfall in Massachusetts, establishing one of the oldest settlements in the United States. Follow Paul Revere's footsteps out to Lexington and Concord, where the first battles of the Revolutionary War were fought.
Lexington, Concord, and Plymouth can all be visited in one big road trip from Boston. We rented a car for one day and spent the morning in Plymouth and the afternoon in Lexington and Concord.
I honestly expected this day to be "history overload," but it turned out to be a great day. Plymouth is a lovely coastal town that is a pleasure to visit, learning about the famous authors who lived in Concord was a big surprise, and retracing the steps through the first battles of the Revolutionary War was fascinating.
Plymouth
In December 1620, pilgrims on the famous ship The Mayflower landed at Plymouth Rock. The first colony in New England was established here. Plymouth was also the site of the first Thanksgiving.
Getting here: Plymouth is located 40 miles south of Boston, roughly a one hour drive. Getting here by car is ideal, but you can also use Uber, public buses, or the train.
Places to Visit in Plymouth
Plimoth Plantation
Take a step back in time and tour this living history museum. On the shore of the Plymouth Harbor is a re-creation of a 17th century English village. Tour the buildings, talk to the townspeople (actors portraying the pilgrims), and learn what life was like for these first settlers. You can also tour the Wampanaog homesite, where Native Americans lived along the Eel River.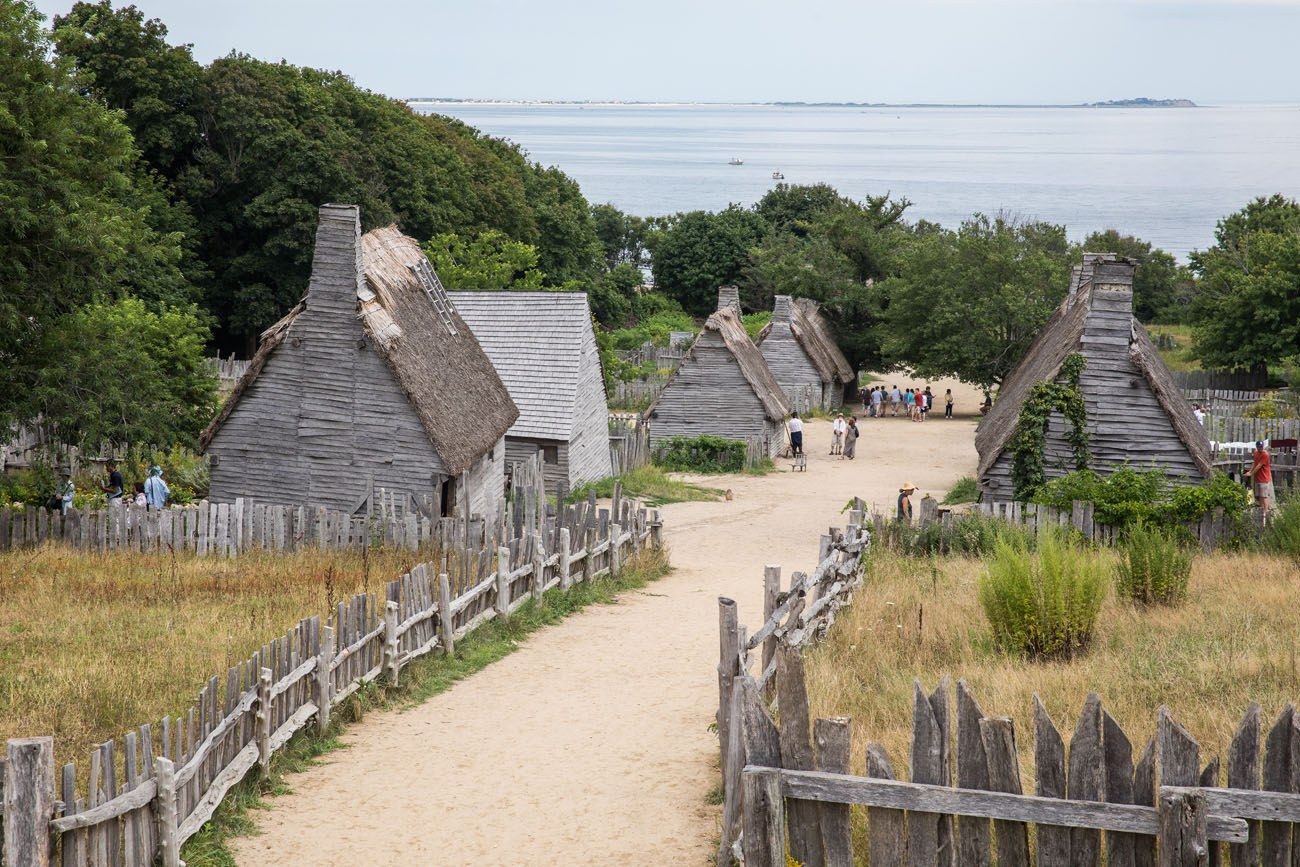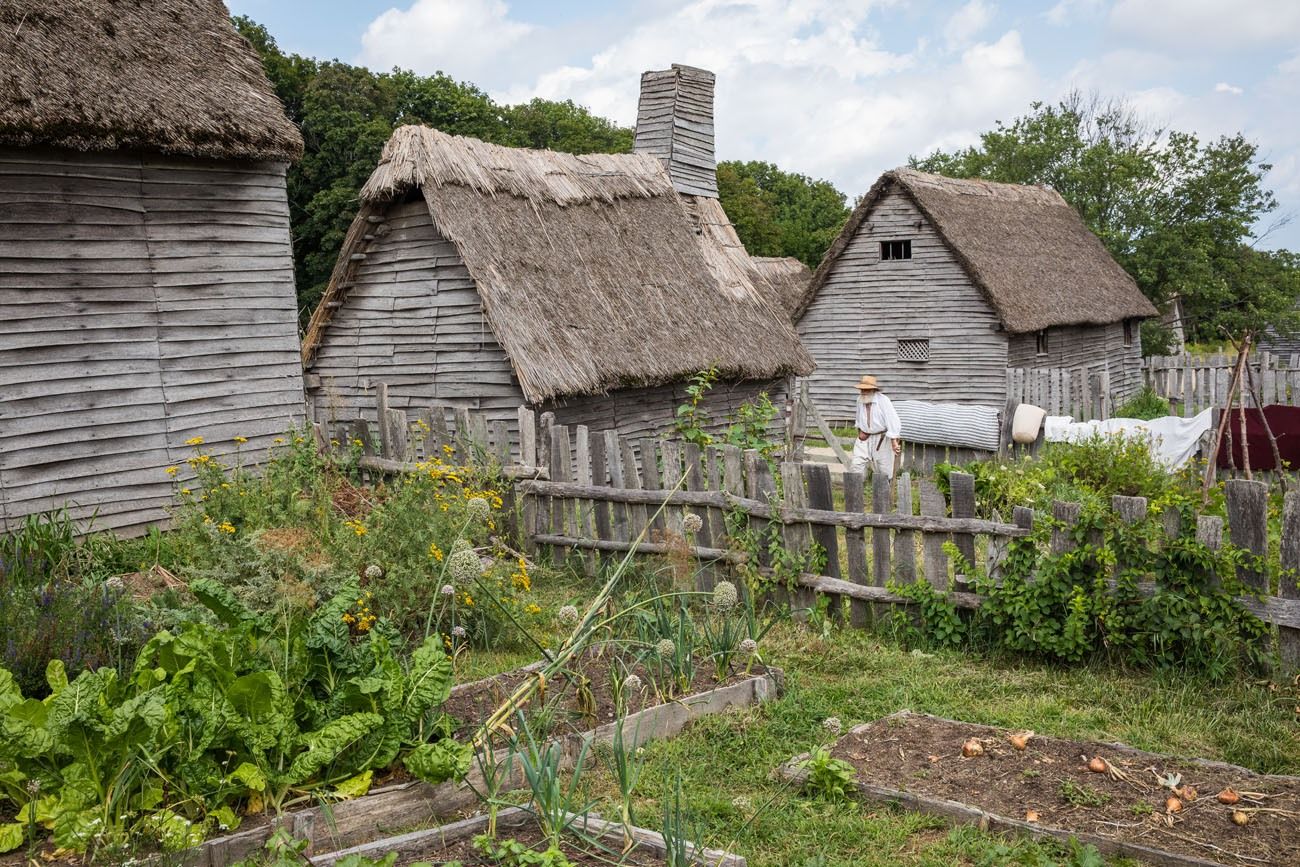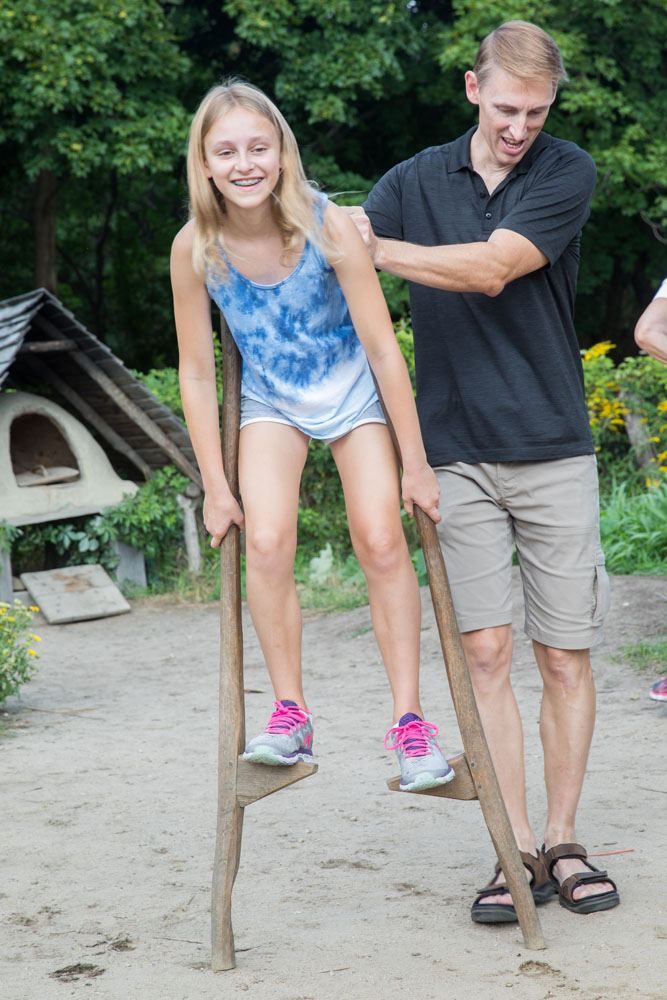 Plimoth Plantation is an interactive learning experience for all ages. We all really enjoyed this visit. It's similar to Williamsburg in Virginia, only on a smaller scale.
Website: plimoth.org
Mayflower II
The Mayflower II is Plimoth Plantation's full-scale replica of the original Mayflower ship. After a long restoration process, the Mayflower is now open for visitors. Click here more information.
Plimoth Grist Mill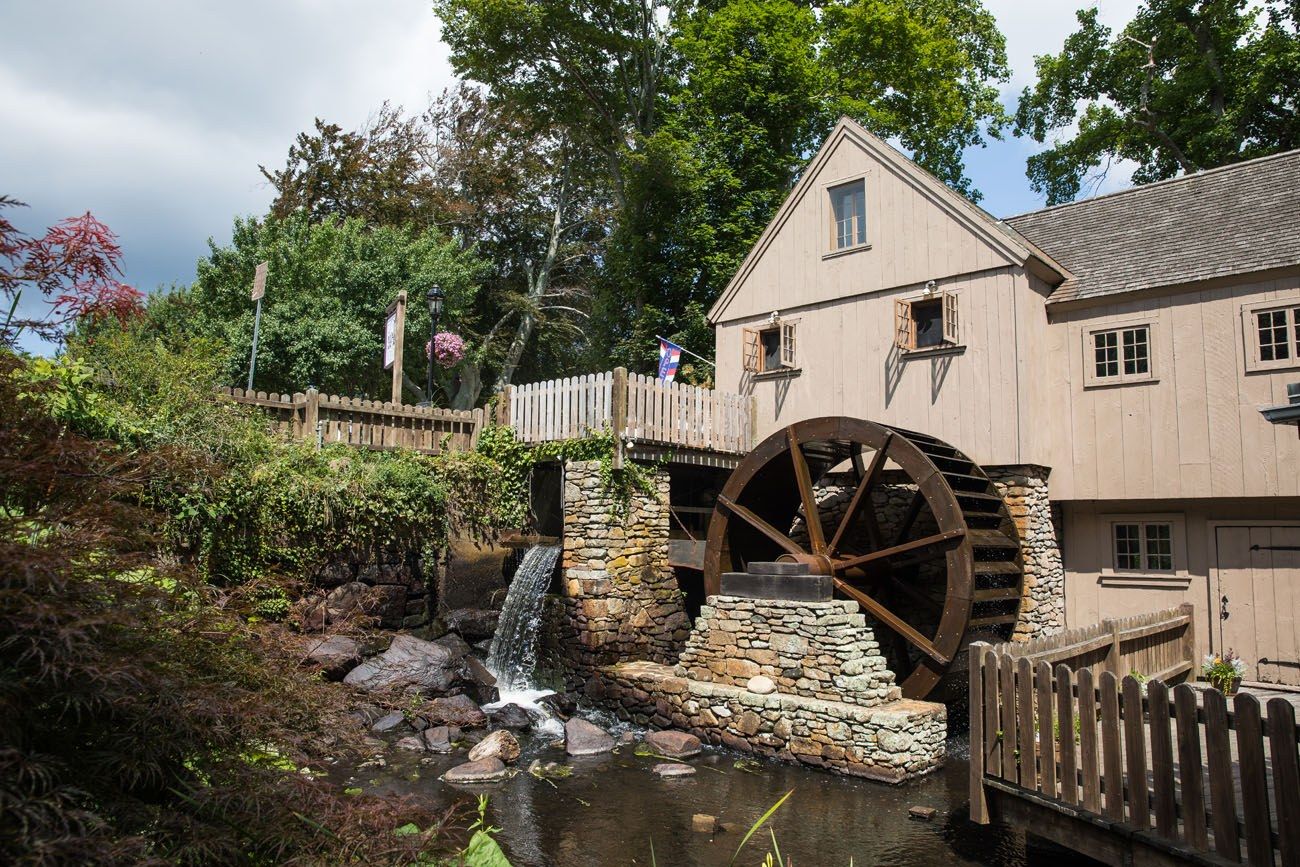 A grist mill grinds corn into corn meal. Tour this working reproduction of the 1636 mill. This is a quick visit and it is included in the combination ticket with Plimoth Plantation. The best time to visit the grist mill is when they are grinding the corn. Visit their website for the schedule.
Plymouth Rock
This may be a little underwhelming but it's still worth a quick visit. Folklore has it that The Mayflower arrived at Plymouth Rock. I always imagined it to be a gigantic rock. Instead, this is just a small boulder, carved with the year 1620 and housed under a stone canopy with Greek columns.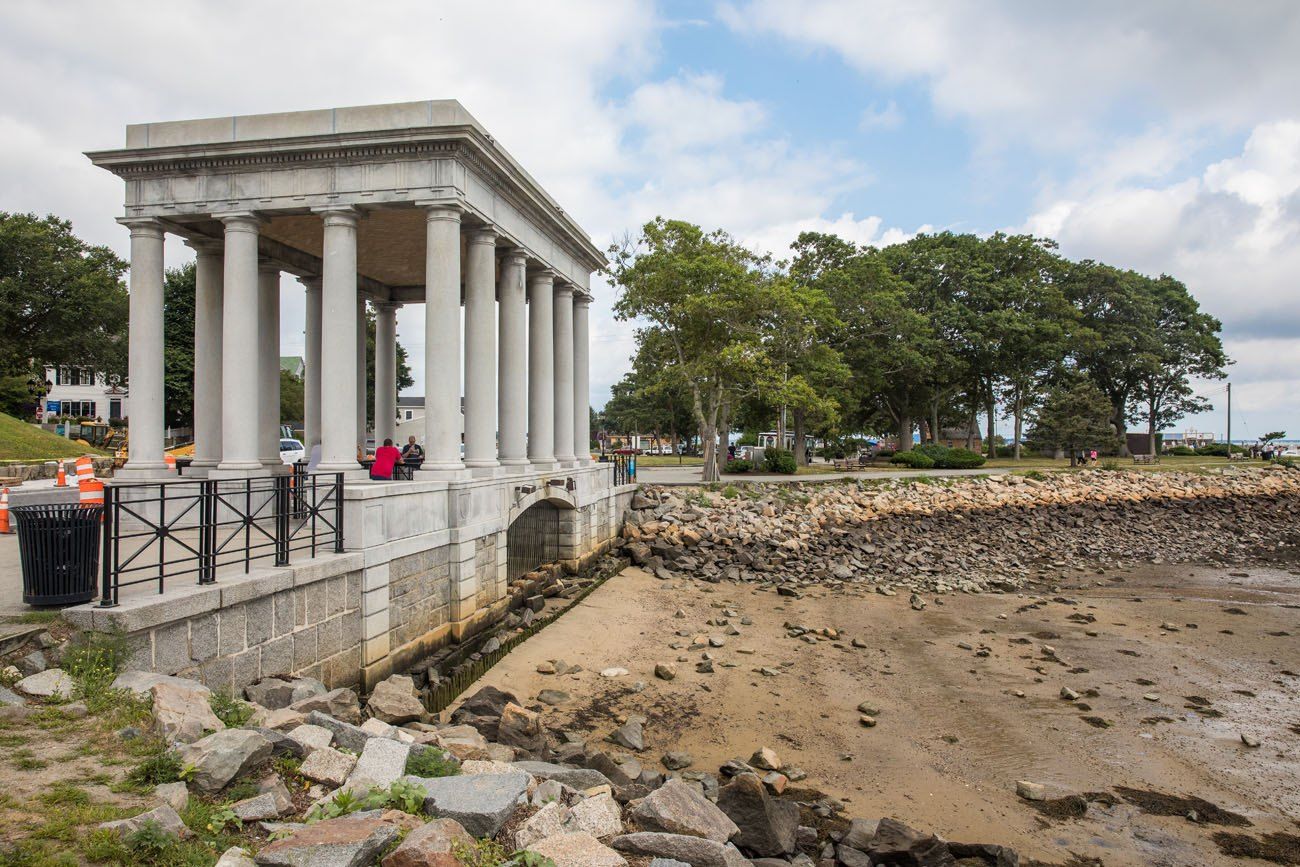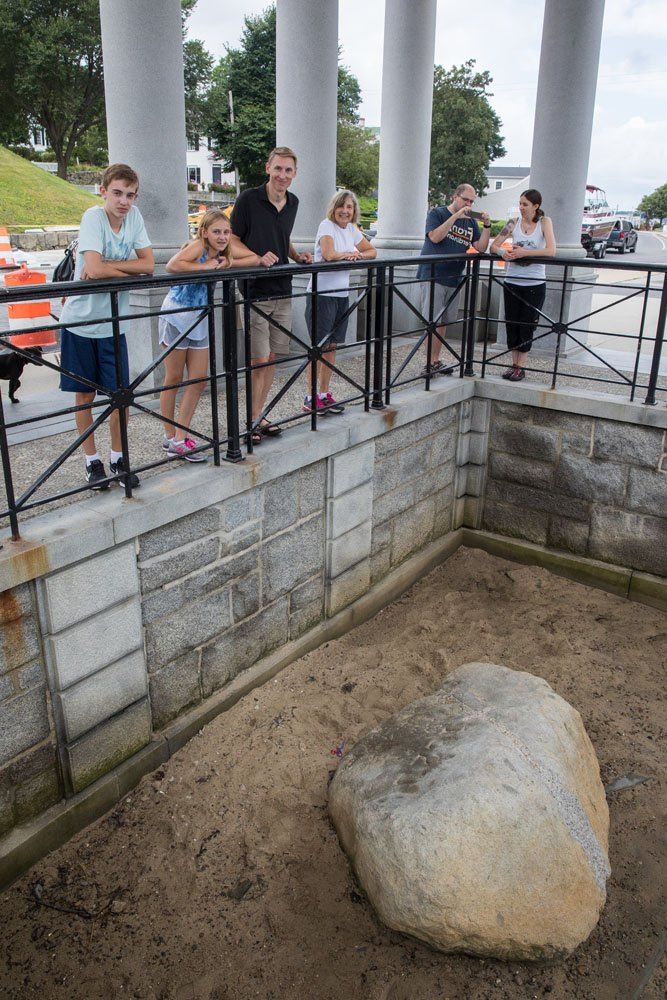 At one time, Plymouth Rock was larger than it is today. Visitors in the past chiseled off chunks of the rock as a souvenir, making it the small, unimpressive rock that it is today.
National Monument to the Forefathers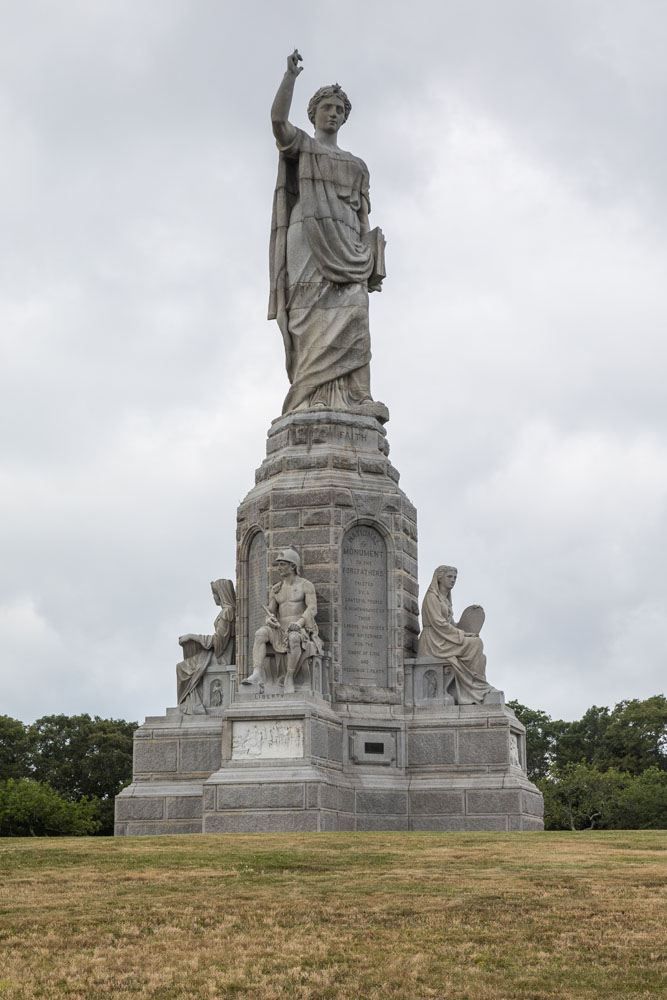 This is the world's largest solid granite monument. It was constructed in 1889 to commemorate the Mayflower pilgrims.
Burial Hill
This is one of the oldest cemeteries in the US. Several pilgrims are buried here. If you like wandering in graveyards, this is a good one, because the headstones are weathered and faded. This place really feels old.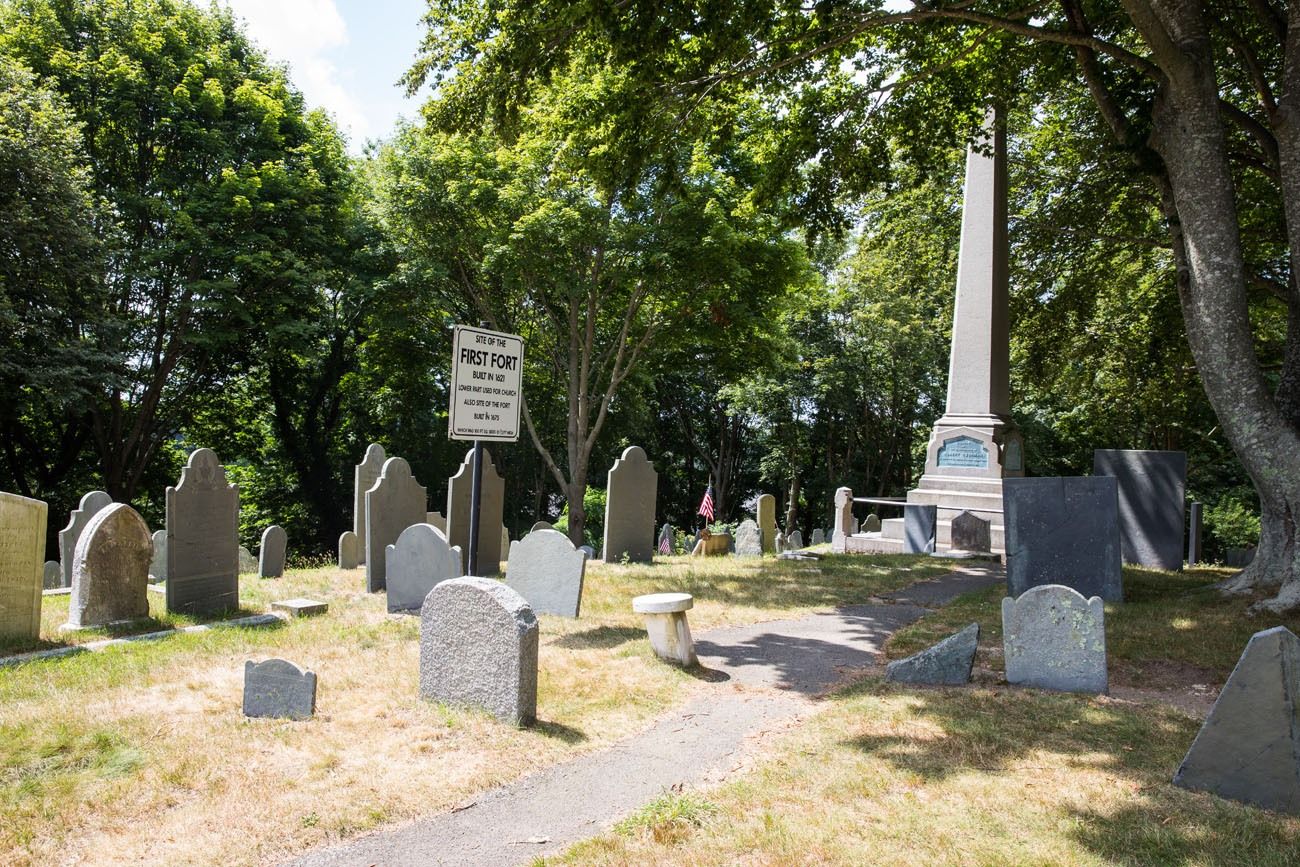 KKatie's Burger Bar
Yes, I did spell this correctly. If you are looking for a fantastic burger joint, this is your place. The cheeseburgers are delicious! It is located within walking distance of Burial Hill and the Plimoth Grist Mill.
Ziggy's Ice Cream
After getting your burger fix, how about some of the best ice cream in town? This place serves fabulous soft serve and homemade ice cream. It's located near the scenic waterfront, another place that is great for a quick stroll.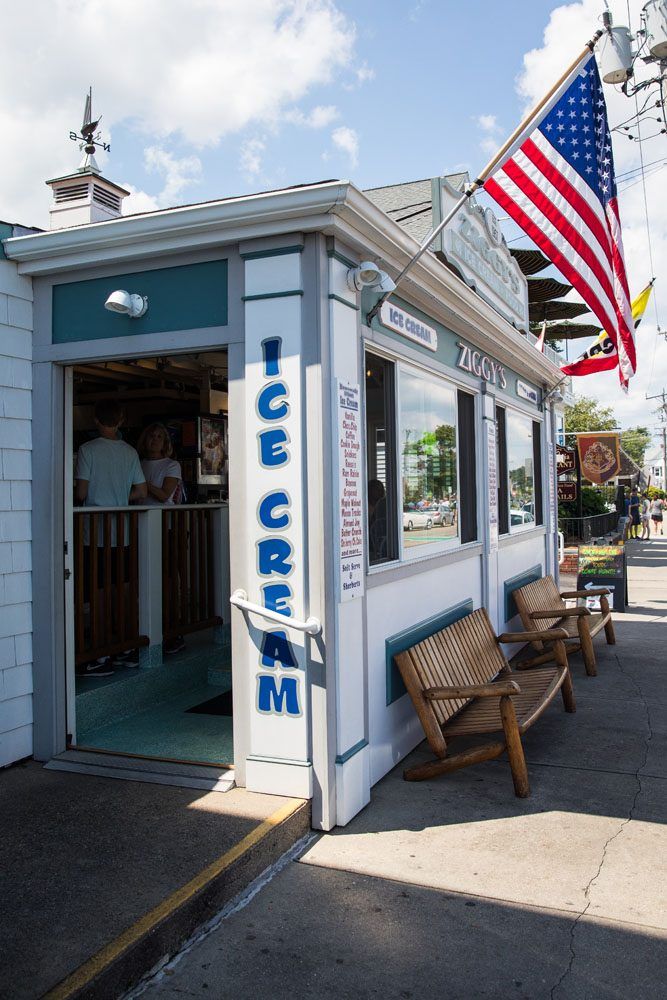 If this sounds like a lot to visit, you don't have to see everything on this list, of course. Plimoth Plantation was our favorite spot, but a peek at Plymouth Rock and a quick stroll through Burial Hill are worthwhile, also.
Lexington
Now it is time to learn all about April 19, 1775. On this day, at midnight, Paul Revere rode from Boston out to Lexington to warn the townspeople and militia that the British were marching. The first battle took place in Lexington, and later in the day there was a second battle at Concord and the North Bridge.
Getting here: Lexington sits just outside of Boston. From Plymouth, it takes about 1 hour and 15 minutes to get here (58 miles). If you are coming directly from Boston, it is a half an hour of driving (20 miles).
Places to Visit in Lexington
Lexington Green
Sitting right in the center of town, this is the site of the first clash between the Minutemen and the Redcoats.
Buckman Tavern
The Buckman Tavern was used as a gathering place by the militia during the Revolutionary War. It is now a museum and you have the option to take an audio-guided tour.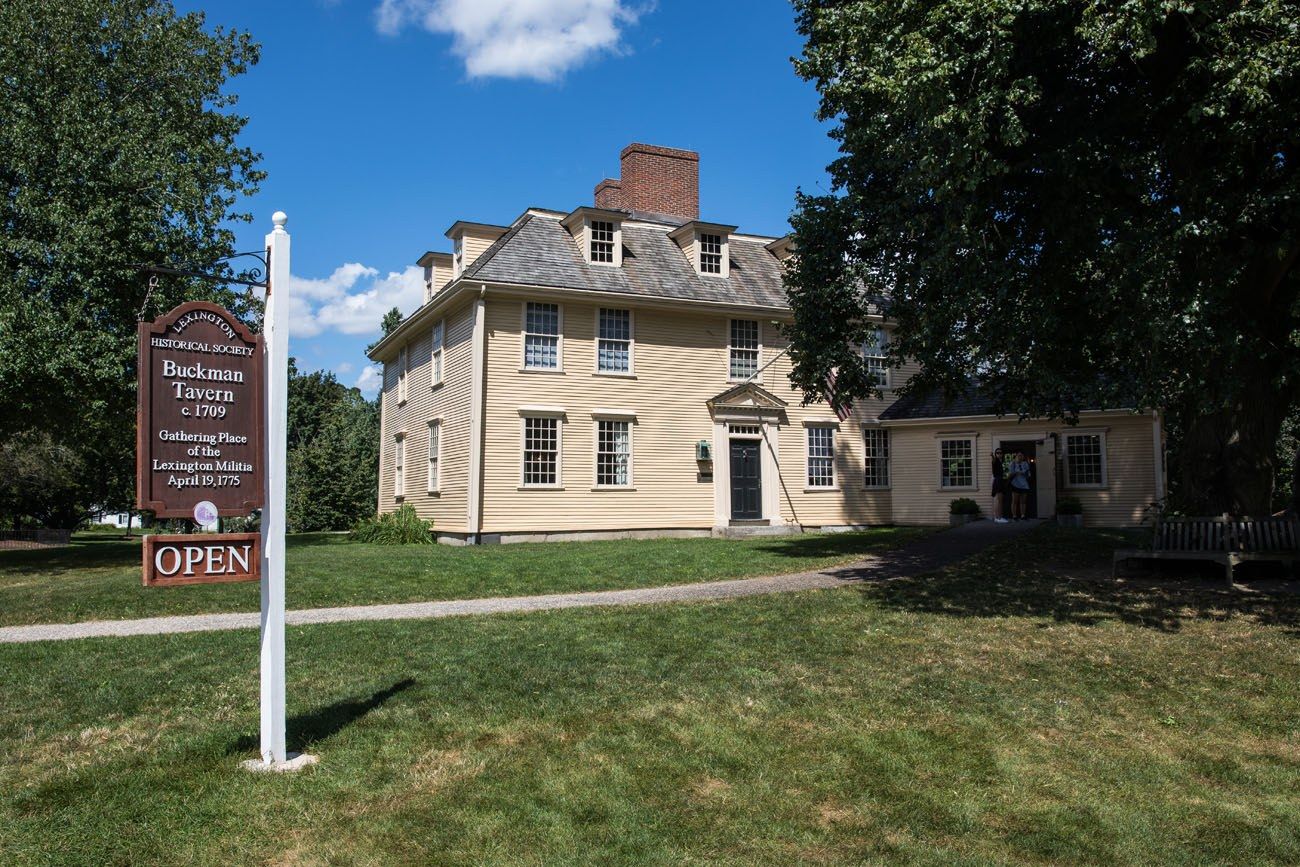 Unless you have a serious interest in Revolutionary War history, in my opinion, it is not worth spending the money to tour the inside of Buckman Tavern. We had the Go Card, so we popped in just for few minutes. There are rooms decorated with furniture from the 17th century, nice to see, but there are better spots to spend your time and money today. However, if you have the Go Card, take 5 to 10 minutes for a quick visit inside the tavern.
Hancock-Clarke House
Paul Revere stopped here during his midnight ride to warn Samuel Adams and John Hancock of the approaching British forces. Guided tours are offered on the hour. We skipped this, but from what I hear, the tours offer lots of great information about the Hancock family and the events of April 19, 1775.
The Liberty Ride
The Liberty Ride is a 90 minute tour of the historical sites in Lexington and Concord. During this tour you will ride in a trolley while a costumed guide fills you in on the events of April 19, 1775. The tour starts and ends at the Lexington Visitor Center. We did not do this since we chose to drive to the sites on our own.
Concord
From Lexington, it is just a short drive west to Concord. The battles of April 19, 1775 continued here. But there is more here than Revolutionary War history. Concord was home to some very important American authors, including Louisa May Alcott, Ralph Waldo Emerson, Nathaniel Hawthorne, and Henry David Thoreau.
Places to Visit in Concord
Minute Man National Historical Park
From Lexington, this should be your very first stop. It is only a 5-minute drive from the Lexington Green.
The Minute Man Visitor Center has an excellent multimedia presentation called "The Road to Revolution." This is a must-visit attraction! This 30-minute video does a terrific job portraying the events that led up to Revolutionary War, Paul Revere's ride, and the battles at Lexington, Concord, and the North Bridge. It is entertaining, informative, and perfect for all ages. Plus, it's free! The presentation is offered daily from 9 am to 4:30 pm between April and November.
While you are in the park, you can walk the 5-mile Battle Road Trail, which connects Meriam's Corner in Concord with Lexington.
Ranger guided tours are also offered in the park.
North Bridge
This is the site of the "shot heard round the world." On this bridge, another battle broke out between the militia and the Redcoats. This time, the militia fired deadly shots at the Redcoats, causing their retreat.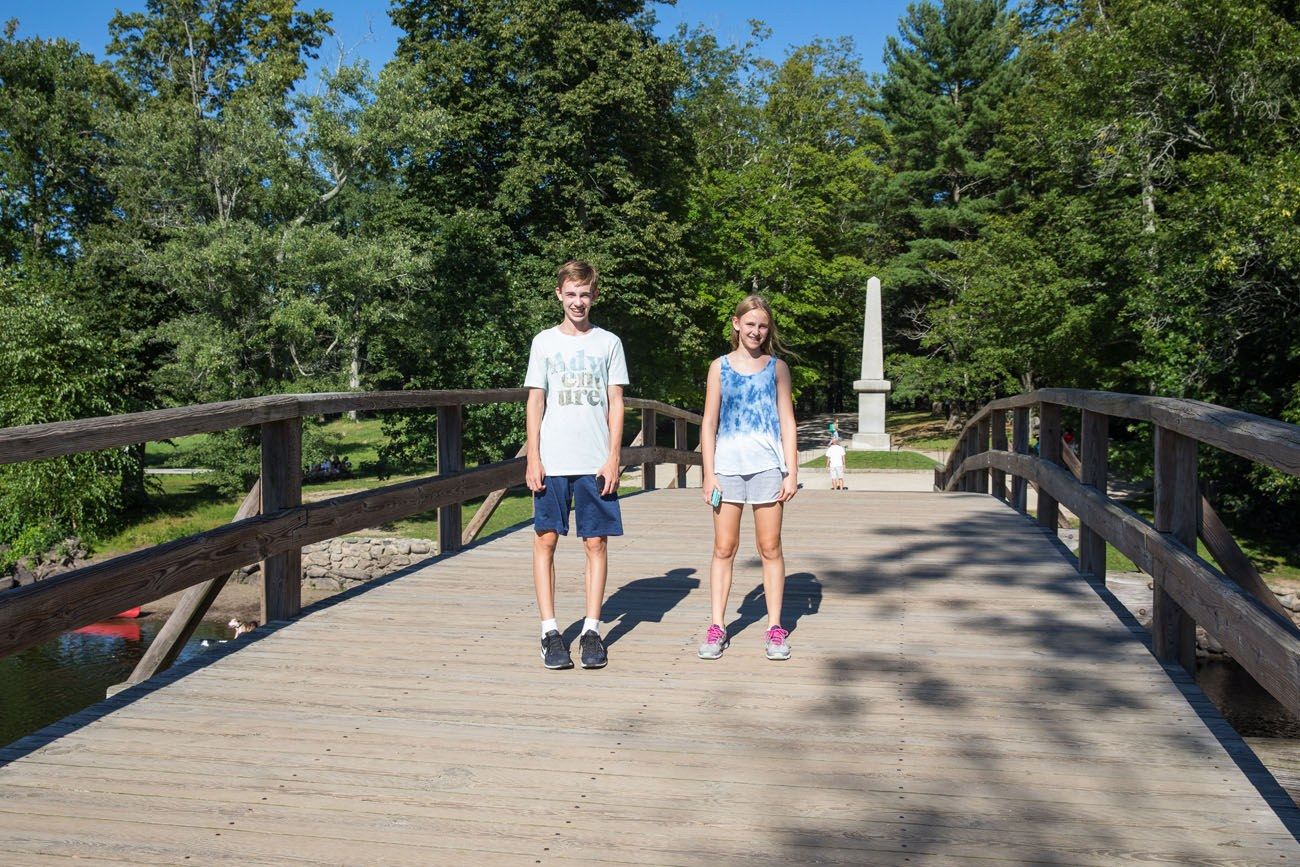 The bridge that stands here now is a replica of the one from 1775. Ranger talks are held here daily, recommended if you are a history buff or want to learn more about the events that occurred here.
Tour the homes of Famous American Authors
There must have been something in the water in Concord because this town was home to several outstanding authors.
The Old Manse. This old house sits on the bank of the Concord River within view of the North Bridge. Ralph Waldo Emerson (poet) and Nathaniel Hawthorne (The Scarlet Letter) both called this place home. You can see this house while visiting the North Bridge or take a tour.
Orchard House. This is where Louisa May Alcott, the author of Little Women, called home. We took the tour and loved it! What a fascinating family.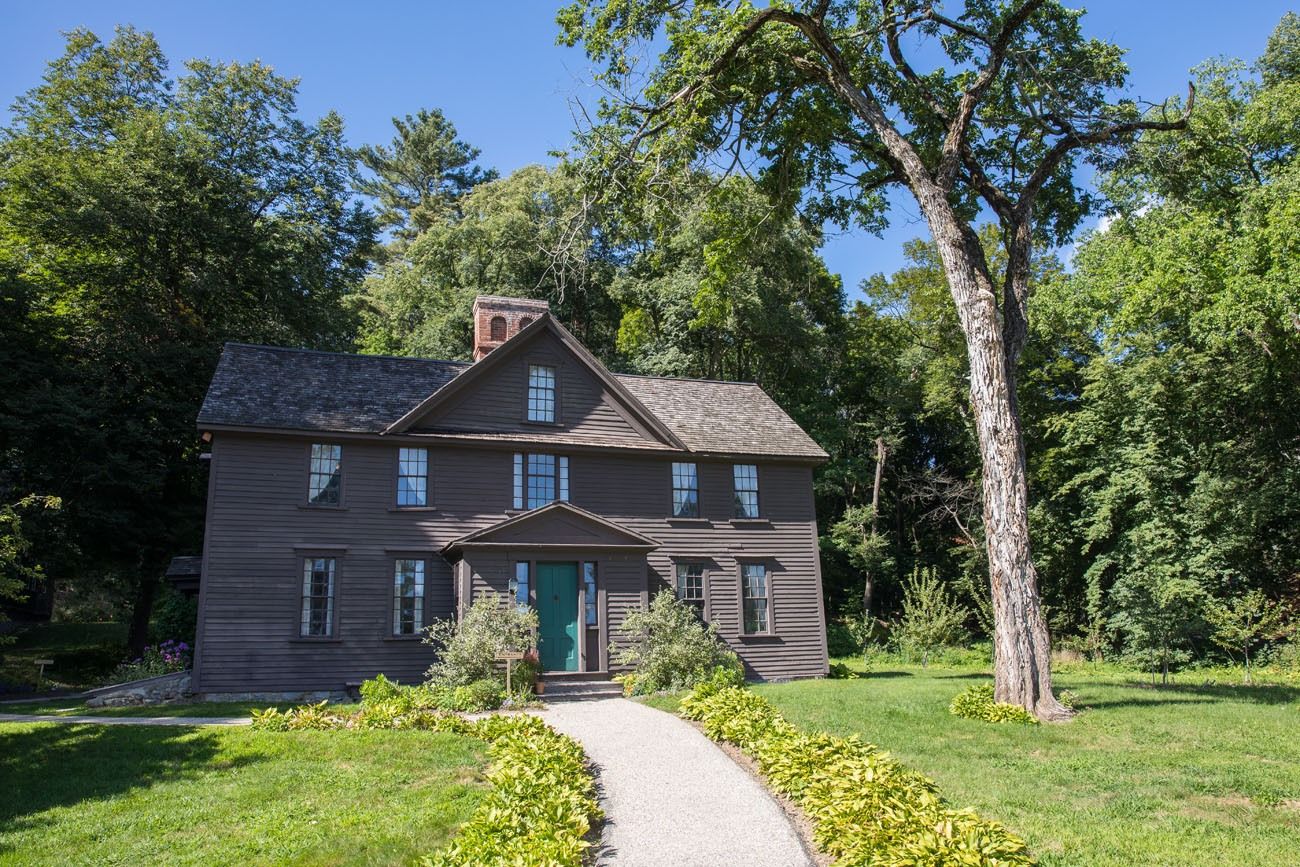 Sleepy Hollow Cemetery
Many notable American authors and thinkers are buried here along Author's Ridge: the Alcott family, Ralph Waldo Emerson, Nathaniel Hawthorne, Henry David Thoreau, and Daniel Chester French (sculptor of the Lincoln Memorial), just to name a few. Once in the cemetery, follow the signs to Author's Ridge. This Who's Who of Concord are all buried within a relatively small area.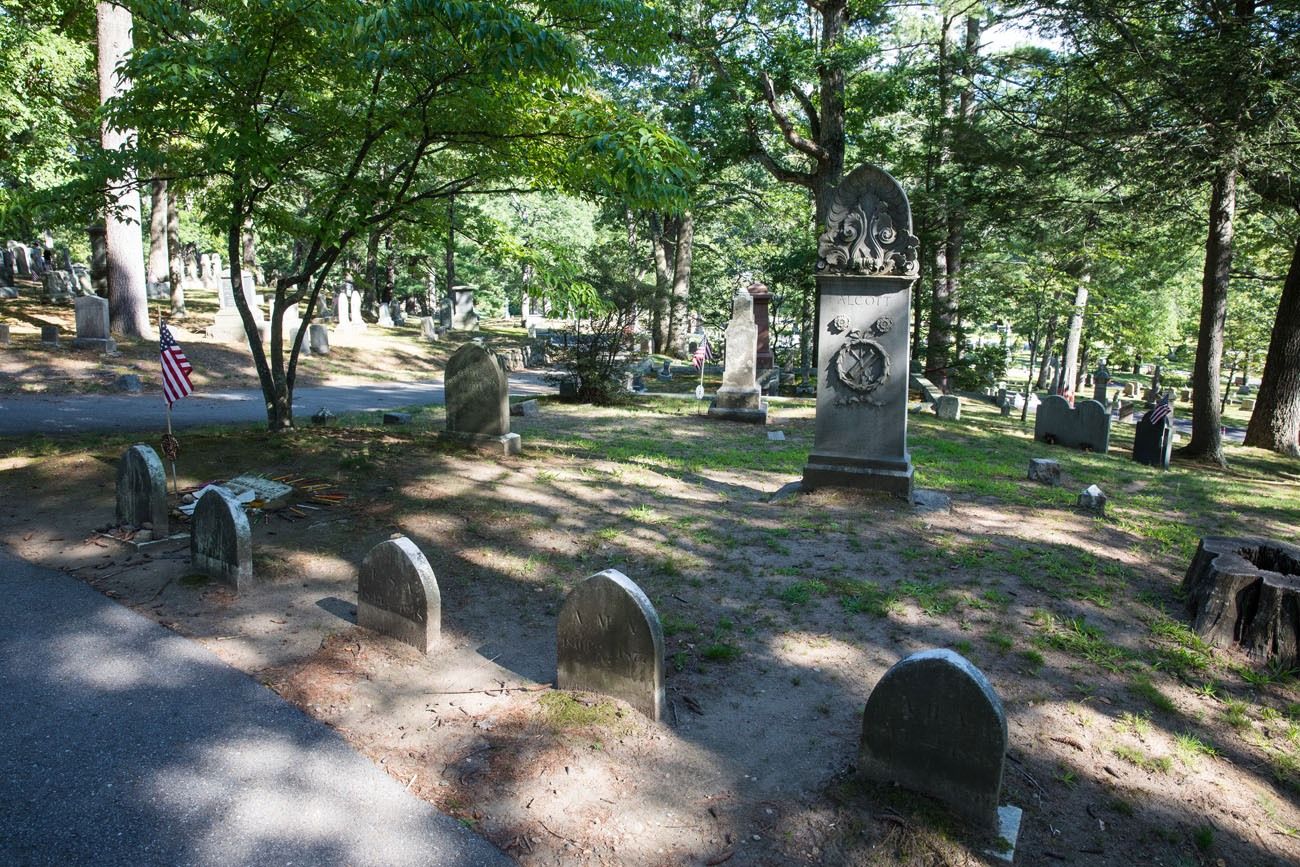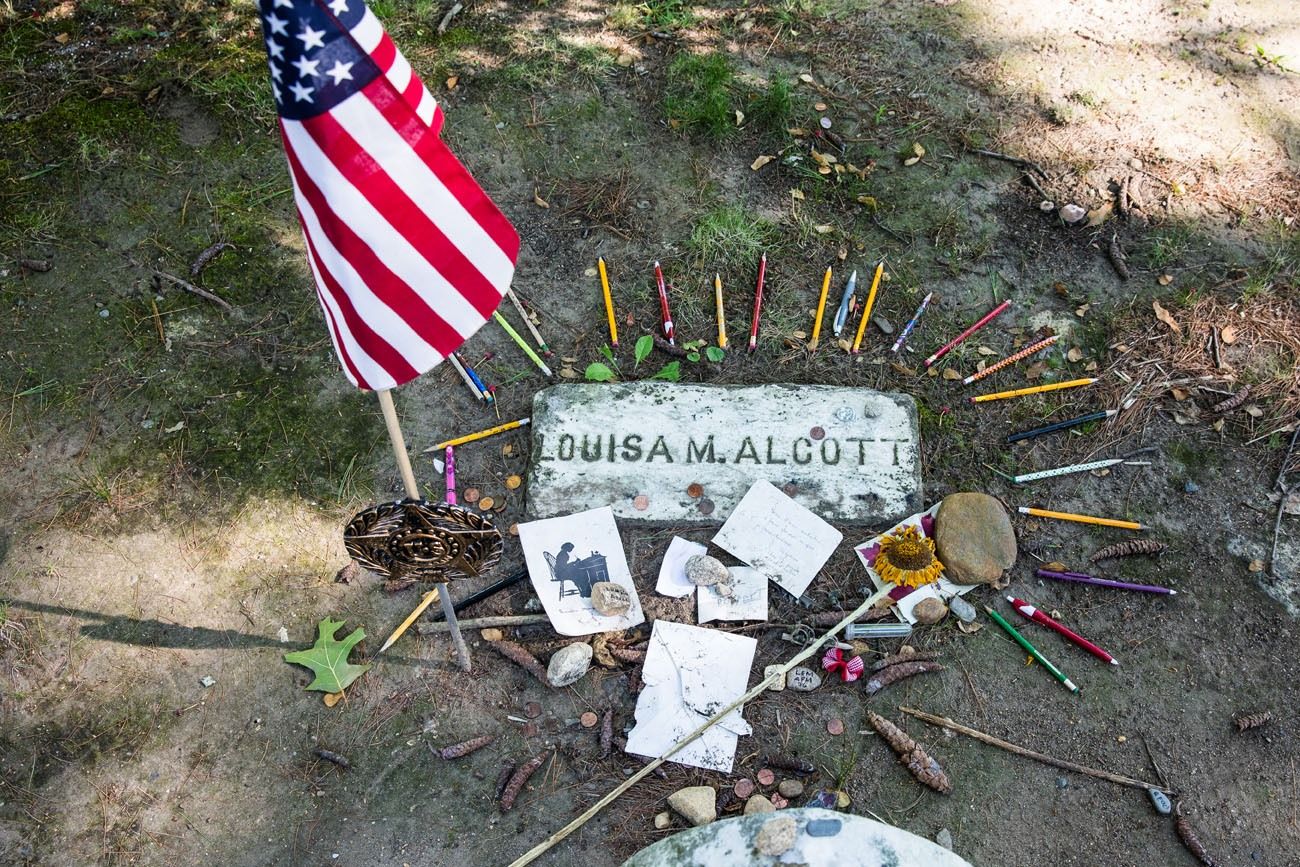 Note: This is not the famous Sleepy Hollow Cemetery of "The Legend of Sleepy Hollow." That cemetery is located in New York State.
Modifying this Day Trip
You can split this itinerary into two days. Tour Lexington and Concord on one day. This will give you more time to walk the Battle Road Trail, visit the three houses in Lexington, and go on ranger provided tours in the Minute Man National Park. On the second day you can visit Plymouth. Plymouth is located near Cape Cod, so a morning in Plymouth and an afternoon in Cape Cod would make a wonderful day.
Salem, Massachusetts. Salem, the site of the infamous witch trials, is also located near Boston. We wanted to squeeze this into our one day with a rental car but we ran out of time. You can spend a half day here, visiting the House of Seven Gables, the Peabody Essex Museum, the Salem Witch Trials Memorial, and Count Orlock's Nightmare Gallery.
---
Have you been to Lexington, Concord, or Plymouth? If you have any questions or advice, comment below!
Where Are You Going Next?
BOSTON:For more information about Boston, read our article Best Things to Do in Boston. We also have a detailed guide on how to walk the Freedom Trail in Boston.
MAINE: If your visit is part of a bigger road trip and you have plans to visit Maine, check out our Acadia National Park Travel Guide. We also have information on the best hikes in Acadia and how to plan your Acadia National Park Itinerary.
NEW YORK CITY: Let us take the guesswork out of planning a trip to New York City with our 5 Days in New York City Itinerary. We also have a Guide to the Best Observation Decks and an article that covers the top sights in New York City.
USA TRAVEL INSPIRATION: For more great ideas on where to go in the United States, check out our article Best USA Road Trips, which has 18 sample itineraries for your next big adventure. You can also see more travel itineraries on our Travel Itineraries page.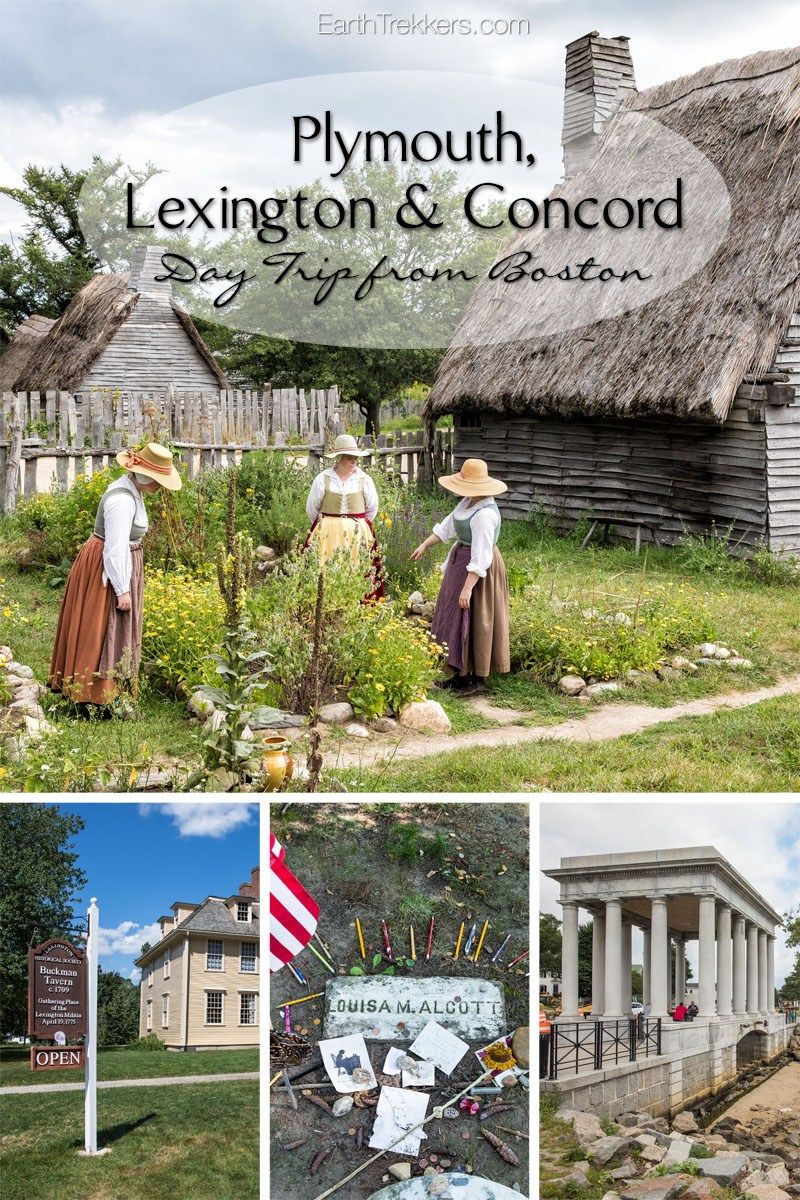 All rights reserved © Earth Trekkers. Republishing this article and/or any of its contents (text, photography, etc.), in whole or in part, is strictly prohibited.