Walking the Freedom Trail is one of Boston's best experiences. On this walk, learn about Paul Revere's midnight ride, visit historic meetinghouses and churches, and learn about battles and events that sparked that start of the Revolutionary War.
What is the Freedom Trail?
The American Revolutionary War began in Boston. The Freedom Trail is a 2.5-mile route that takes you to 16 important sites during this war.
The walk starts (or ends, depending on the direction you choose to walk it) at the Boston Common and ends (or starts) at the USS Constitution and Bunker Hill. Along the walk, you will visit historic churches, meeting halls, cemeteries, and battlegrounds.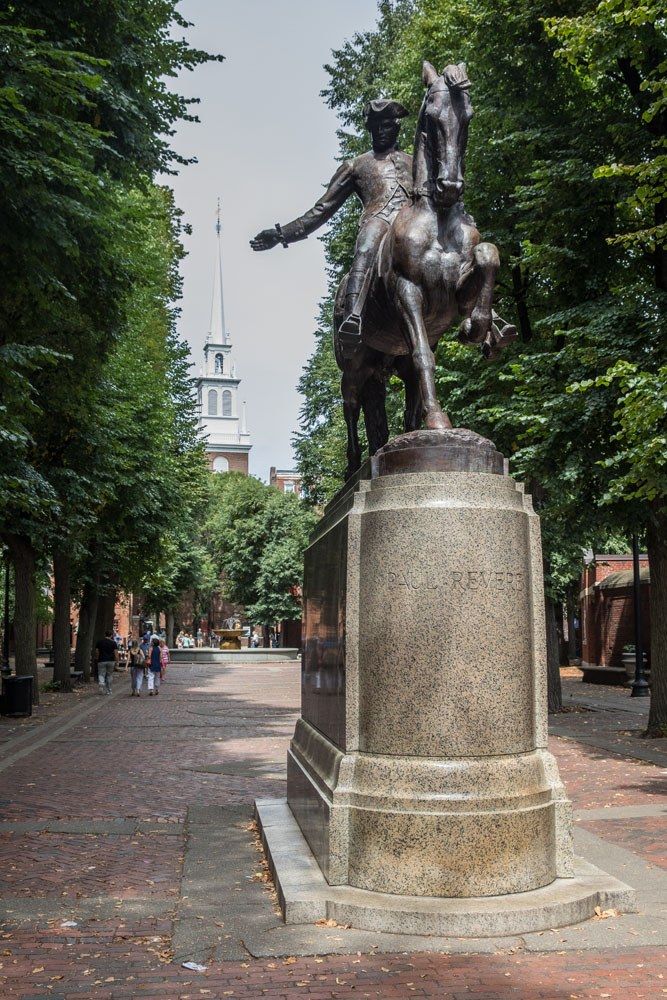 How Long Does it Take?
This can vary. How much time you spend at each site will have a big impact on how long it takes to walk the entire trail.
We walked the Freedom Trail in about four hours. We started at the Boston Common and ended at the USS Constitution. Along the way, we visited everything possible. At some sites we stayed for just a few minutes but at the other places we really liked, we stayed longer. The only thing we didn't go into was the USS Constitution (it was closed for renovation) and the USS Constitution Museum (history overload by this point).
If we did it again, we would plan to have a break at about the halfway point (which is near Faneuil Hall and Quincy Marketplace). It's a great walk and we learned a ton, but it does get to be a bit of history overload towards the end. Having a scheduled break in the middle might help with this.
Tours of the Freedom Trail
You can schedule a guided tour of the Freedom Trail. However, most guided tours do not cover the entire Freedom Trail. The official Freedom Trail Foundation offers a guided tour of 11 of the 16 sites (Boston Common through Faneuil Hall). This tour takes 90 minutes.
You can also purchase a guided walking tour through GetYourGuide. This tour includes the portion of the Freedom Trail between Boston Common and Faneuil Hall as well as other Boston sites.
GetYourGuide also offers a self-guided tour of the Freedom Trail via an app you install on your mobile device. The app includes audio narration, a live GPS map, and the route from stop to stop. Click here to learn more about this option.
Note that these tours do not include admission to the sites on the Freedom Trail.
How to Walk the Freedom Trail Without Taking a Tour
We chose to walk it on our own. I printed out the Freedom Walk Trail brochure, which provided information on each of the 16 sites. You can also download a copy of the map using this link. At each stop, we took turns reading about what we were visiting. Joining a tour probably would have provided more information, but for us, it was nice to explore the Freedom Trail at our own pace.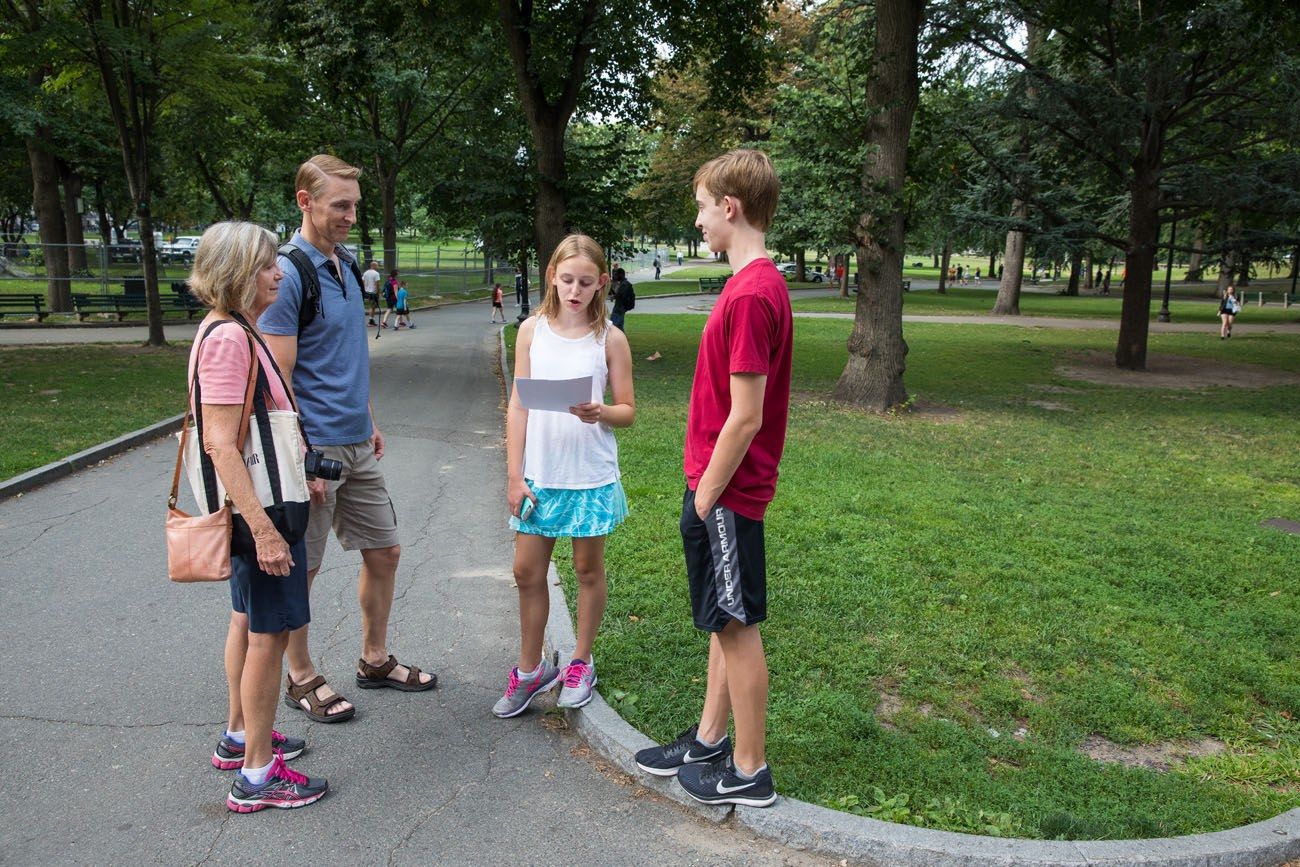 Each of the 16 sites is marked with a Freedom Trail plaque on the ground. A narrow, red brick trail connects all of the sites. Just follow this trail through the city.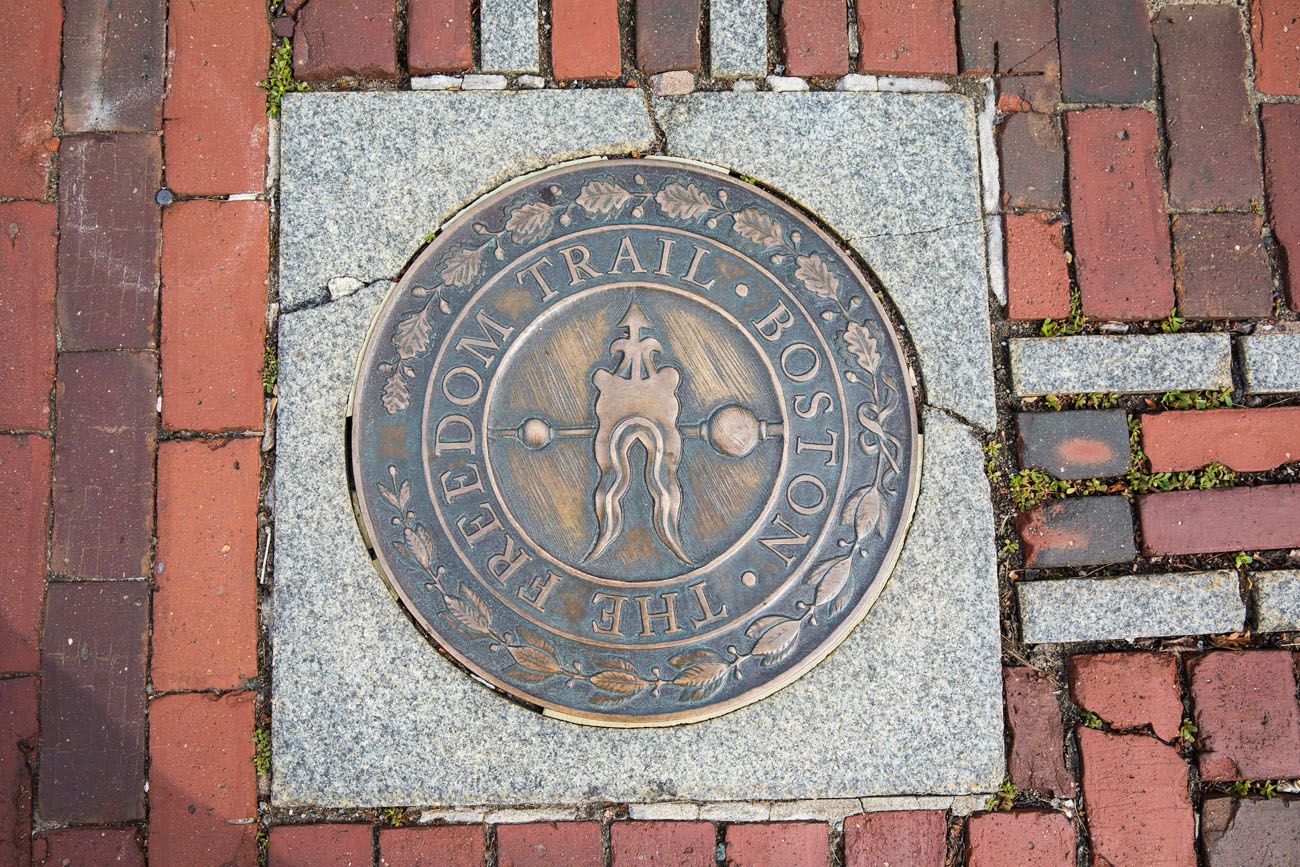 Map of the Freedom Trail
How to Use This Map: Click the tab in the top left hand corner of the map to view the layers. You can click the check marks to hide or show layers. If you click the icons on the map, you can get more information about each point of interest. If you click the star, this map will be added to your Google Maps account. To view it on your phone or computer, open Google Maps, click the menu button, go to "Your Places," click Maps, and you will see this map on your list.
The Freedom Trail Sites
Here is a quick overview of the sites you will visit on the Freedom Trail.
#1 Boston Common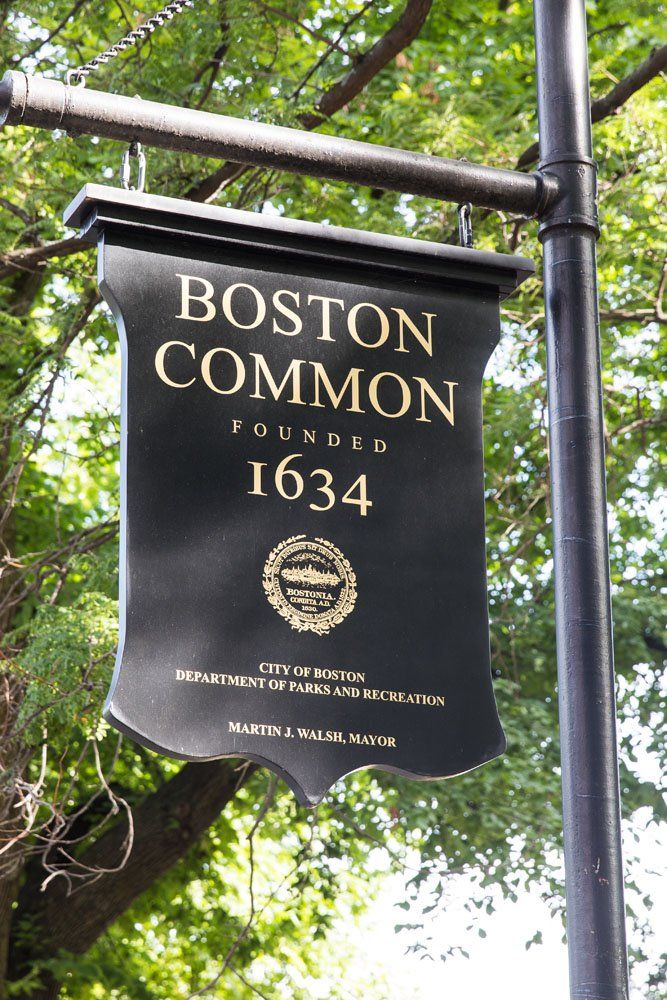 This is the oldest public park in the United States. It was once a grazing area for sheep and later become a training ground for the militia.
#2 Massachusetts State House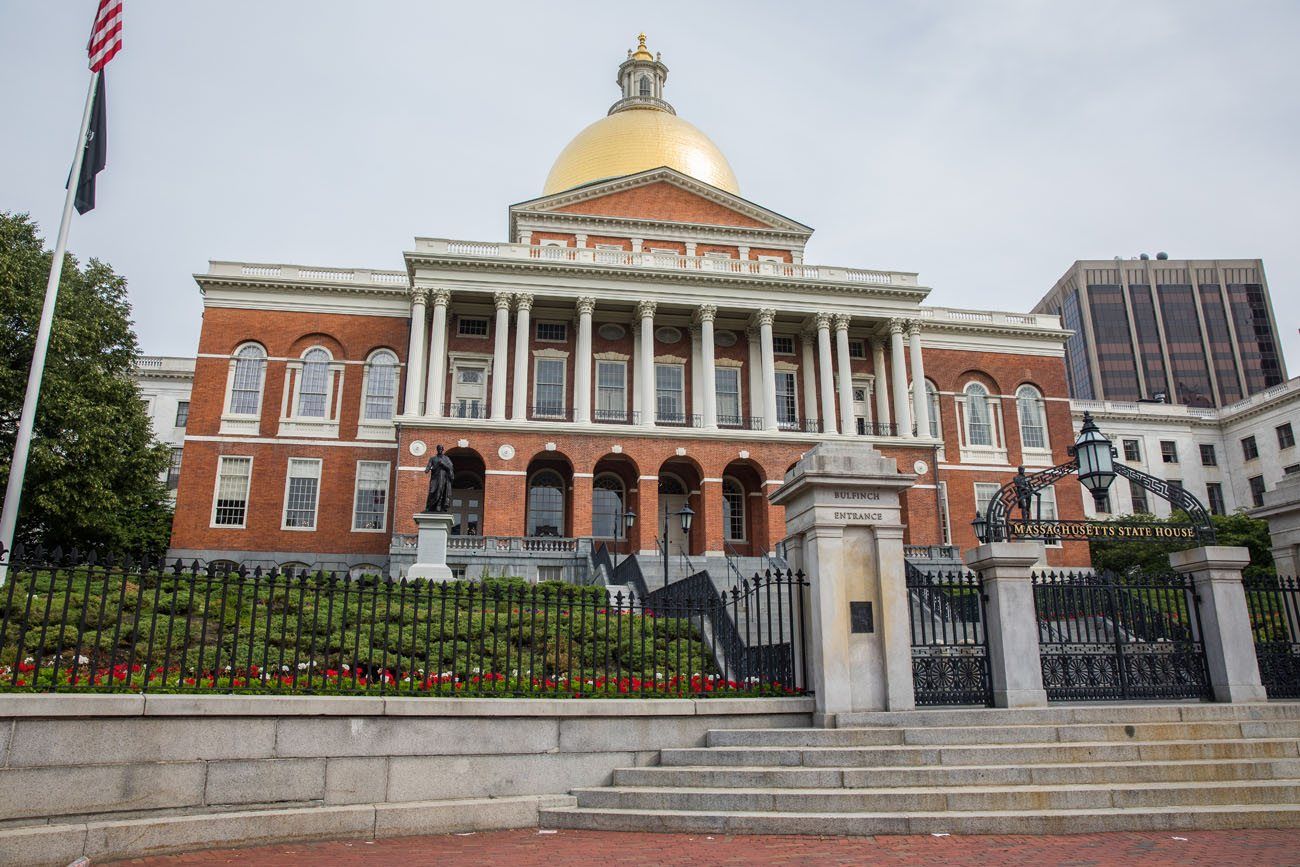 Built in 1798, this is the state capitol building and the seat of government for the Commonwealth of Massachusetts. It is free to visit and open during the weekdays from 9 am to 5 pm. You can also schedule a tour of the building.
#3 Park Street Church
This is a landmark in Boston and a site where slavery was protested and woman's suffrage was supported. Cost: free
#4 Granary Burying Ground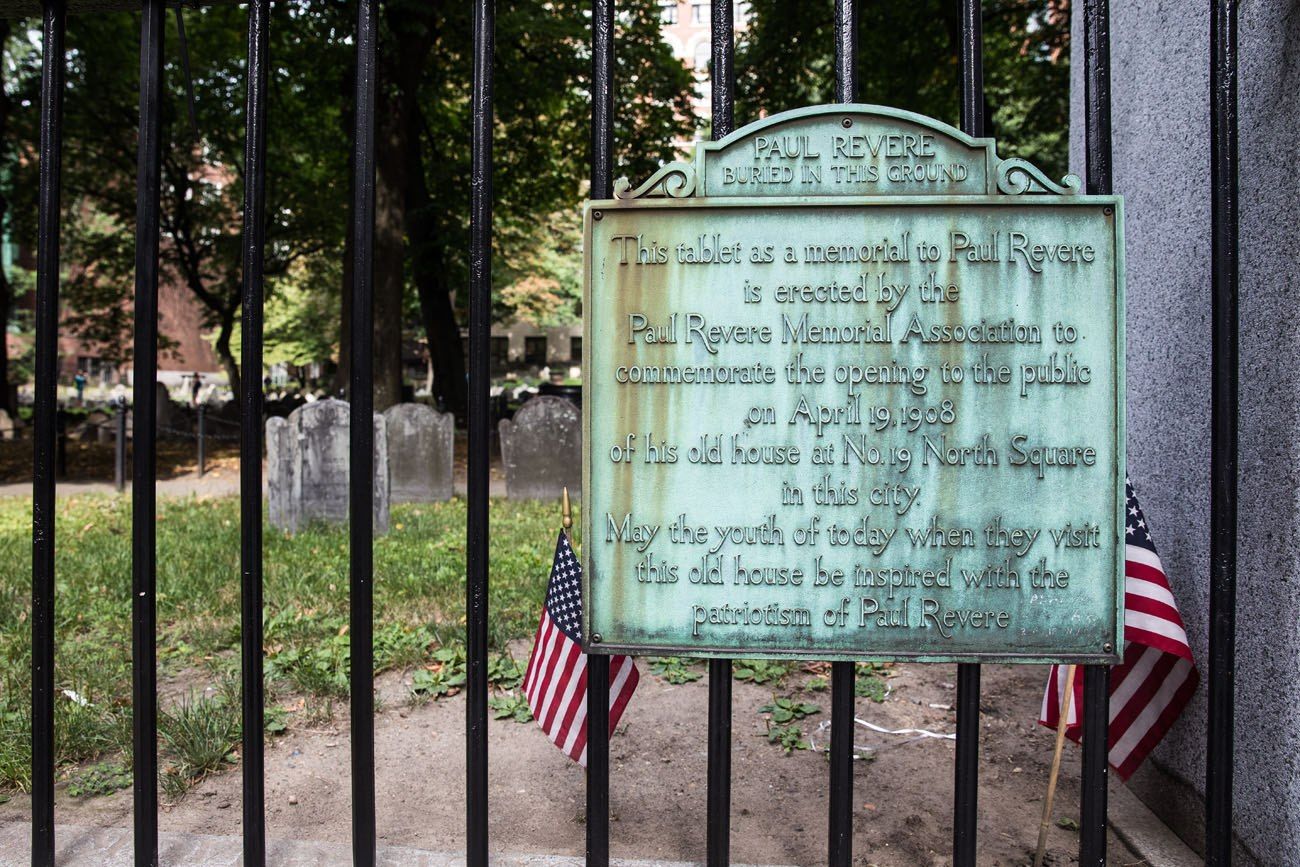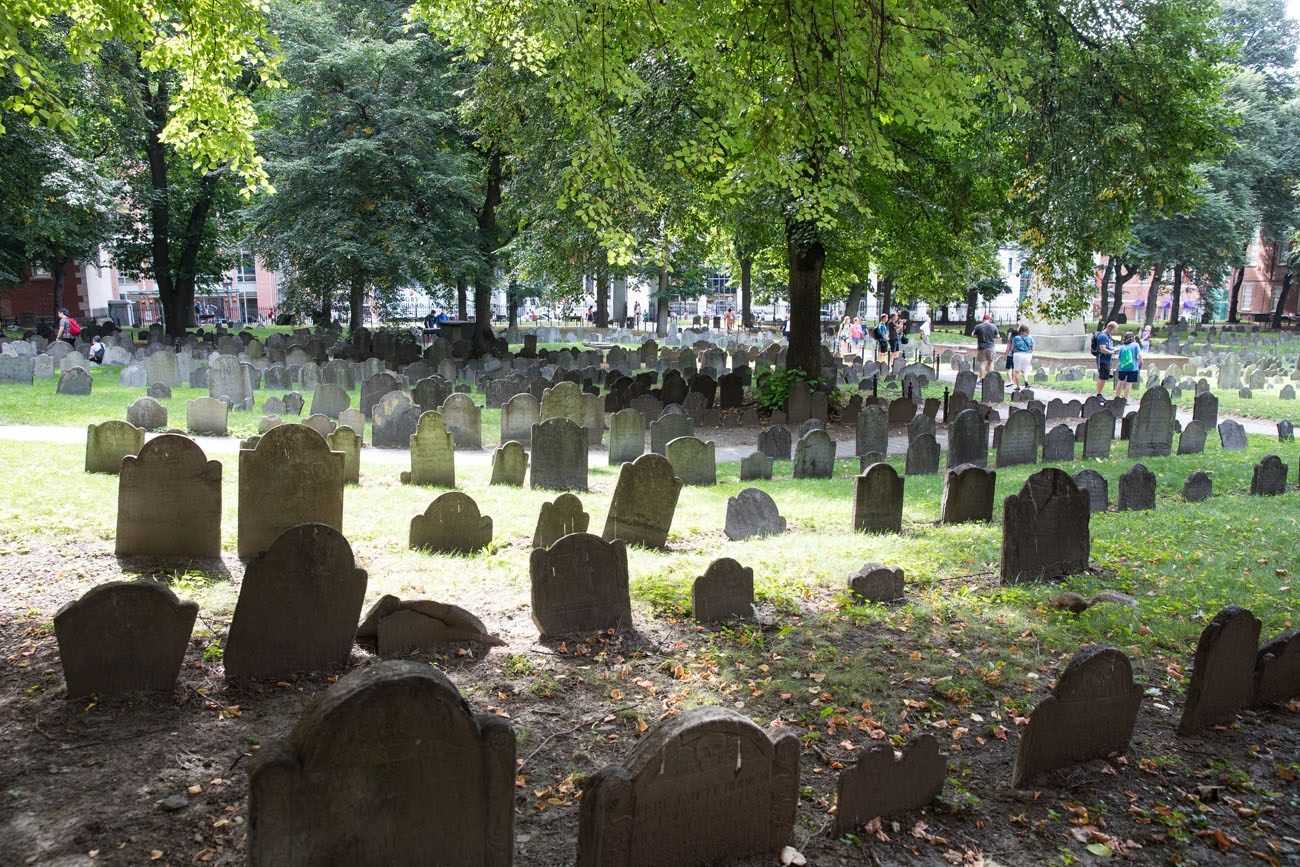 In this very old cemetery, search for the tombstones of Paul Revere, Samuel Adams, and Benjamin Franklin's parents. Cost: free
#5 King's Chapel and Burying Ground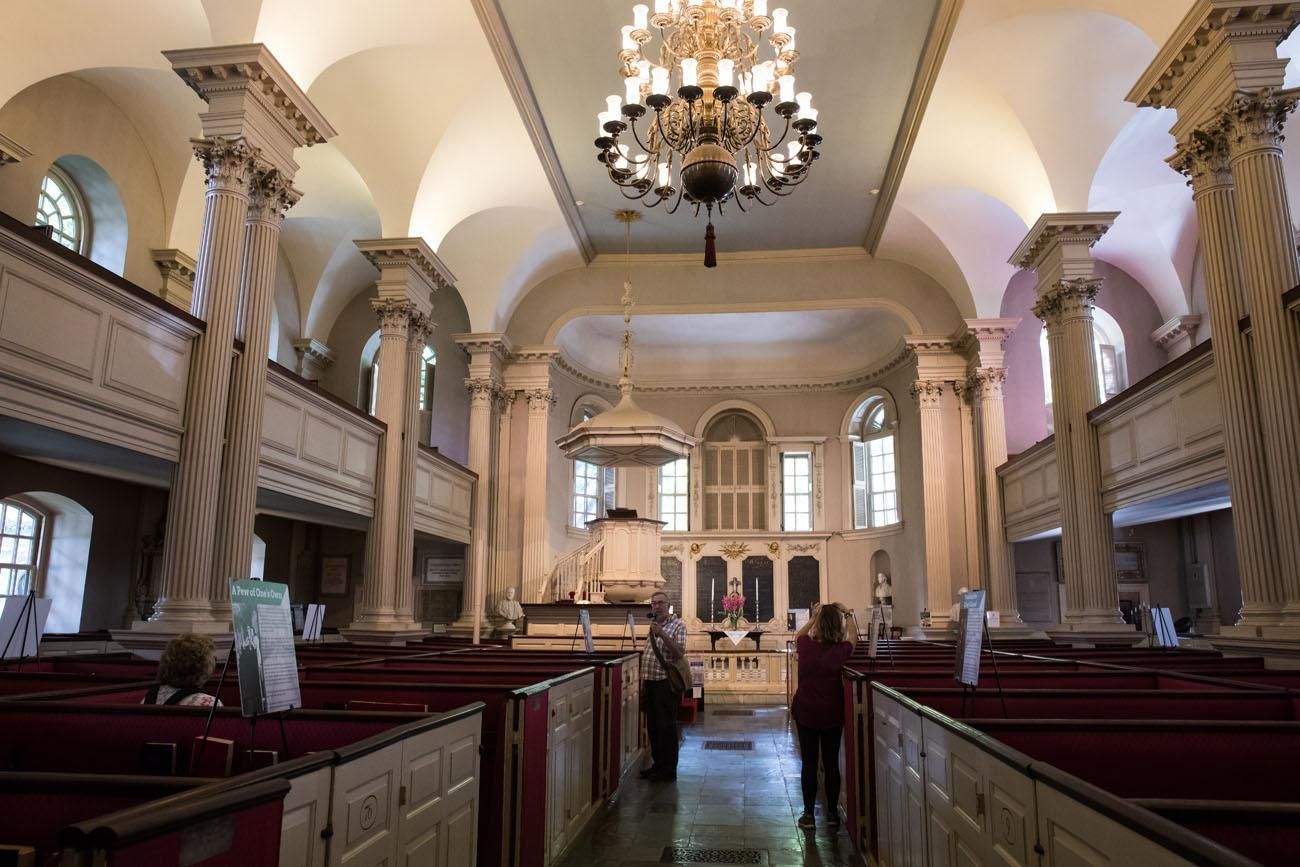 Established in 1686, this is one of the oldest churches in Boston. It houses the oldest pulpit still in continuous use in the United States. Sitting next to the King's Chapel is another cemetery. Mary Chilton, the first woman to step off of the Mayflower, is buried here.
#6 Benjamin Franklin Statue and the Boston Latin School
This was America's first public school and Benjamin Franklin attended school here.
#7 Old Corner Bookstore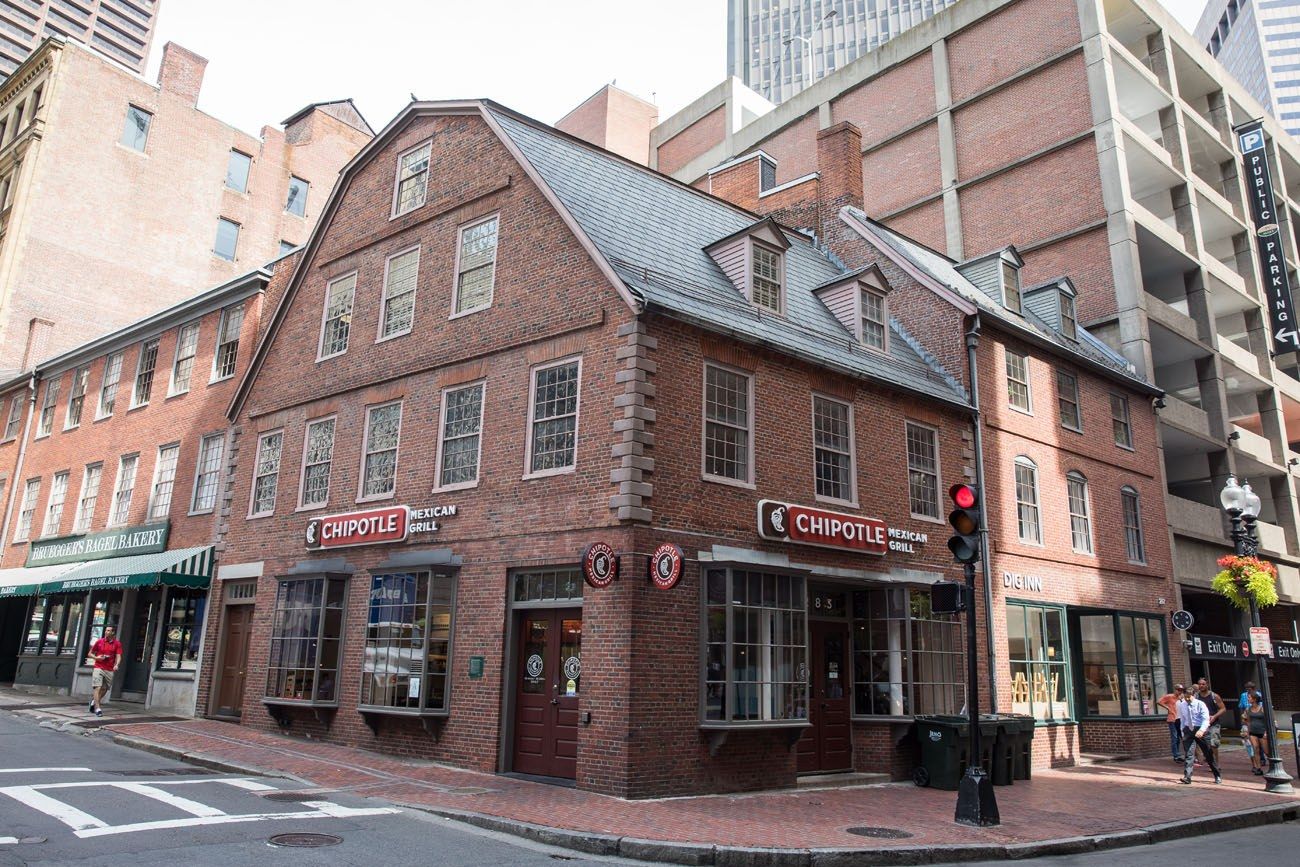 This was once a bookstore, selling works by Ralph Waldo Emerson and Louisa May Alcott. Now it is a Chipotle. Hungry yet?
#8 Old South Meeting House
It was here that people protested the tax on tea, which led to the Boston Tea Party. Just across the street, at 1 Milk Street, is where Benjamin Franklin was born.
#9 Old State House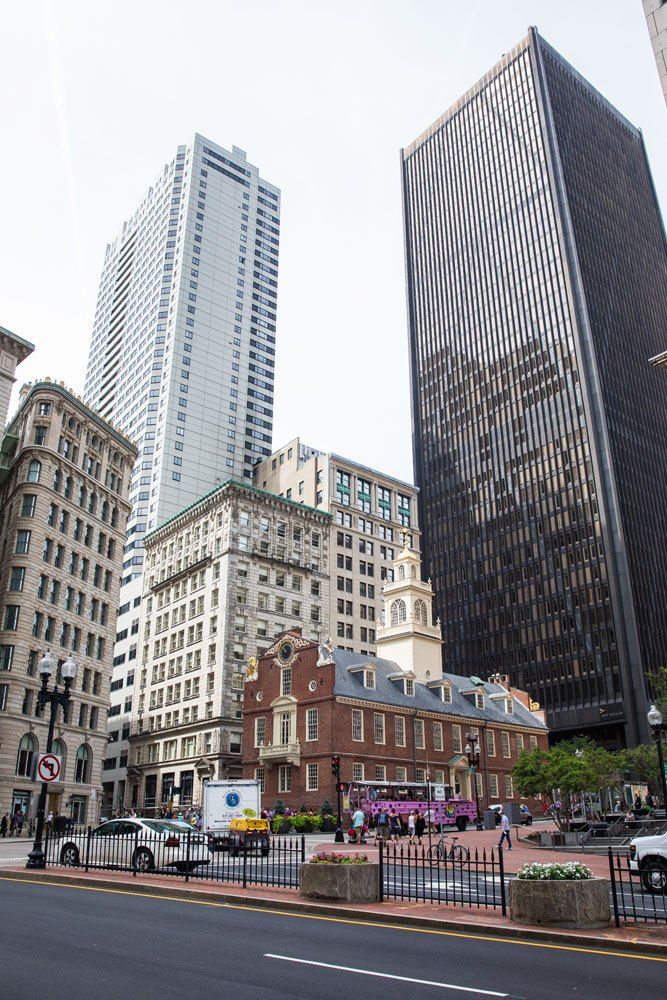 This was the site of many debates that lead up to the Revolutionary War. Inside is a museum with exhibits explaining the events that lead up to the start of the Revolutionary War.
#10 Boston Massacre Site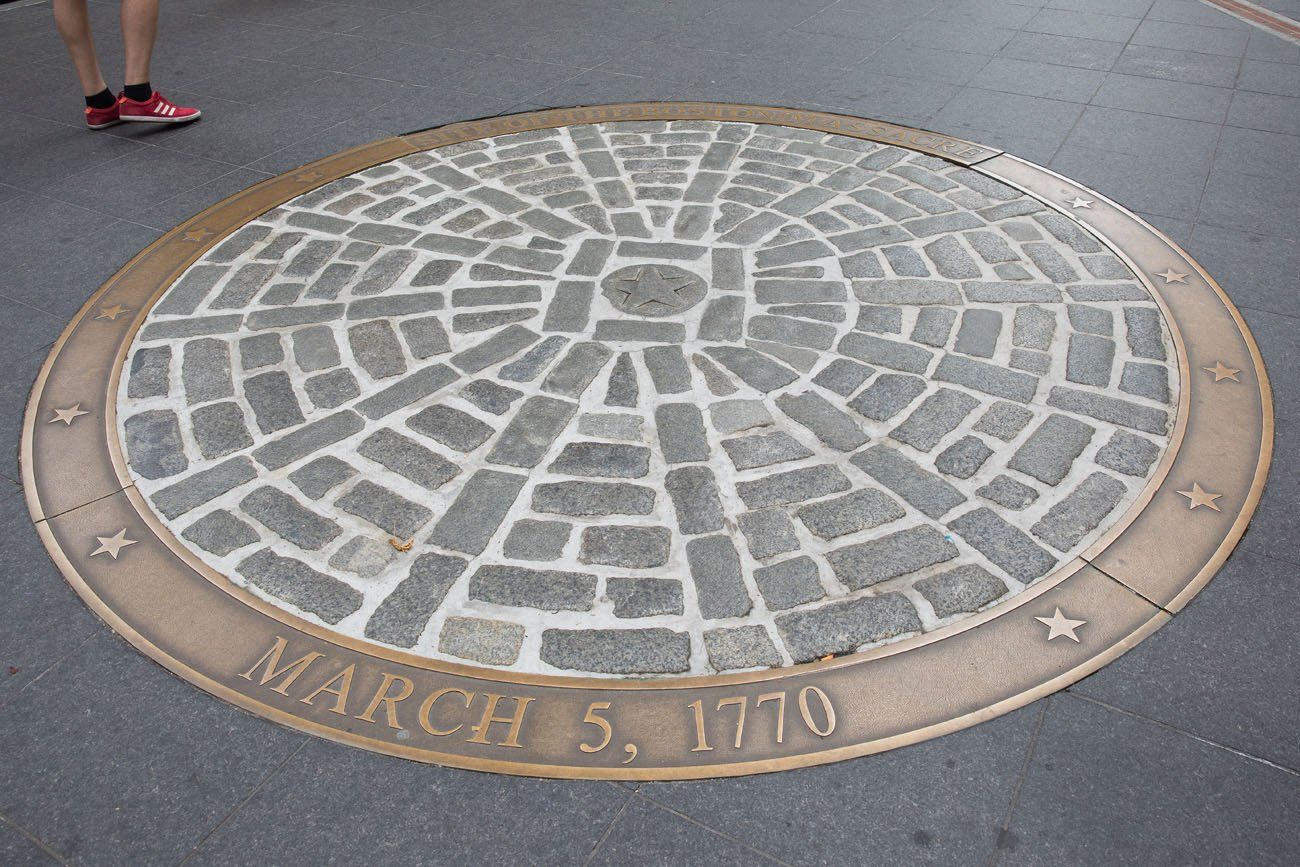 On March 5, 1770, a skirmish broke out between Redcoats and a crowd of Boston residents. Five of these Bostonians were killed, which Paul Revere called a "bloody massacre." This event is memorialized with this plaque on the ground.
#11 Faneuil Hall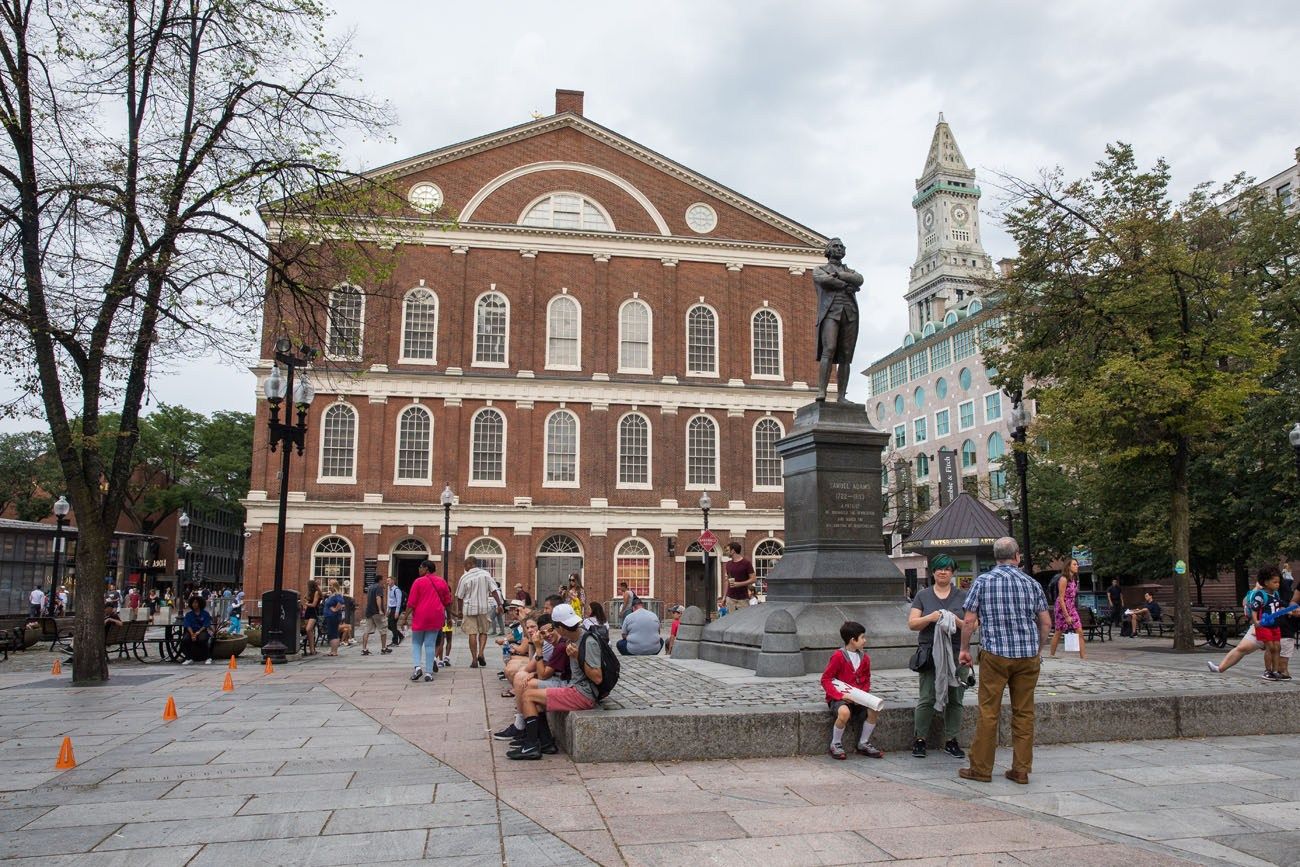 This was another meeting venue where people protested against British oppression. The first floor is a marketplace and on the second floor is the Great Hall where the debates and protests took place. Cost: free
#12 Paul Revere House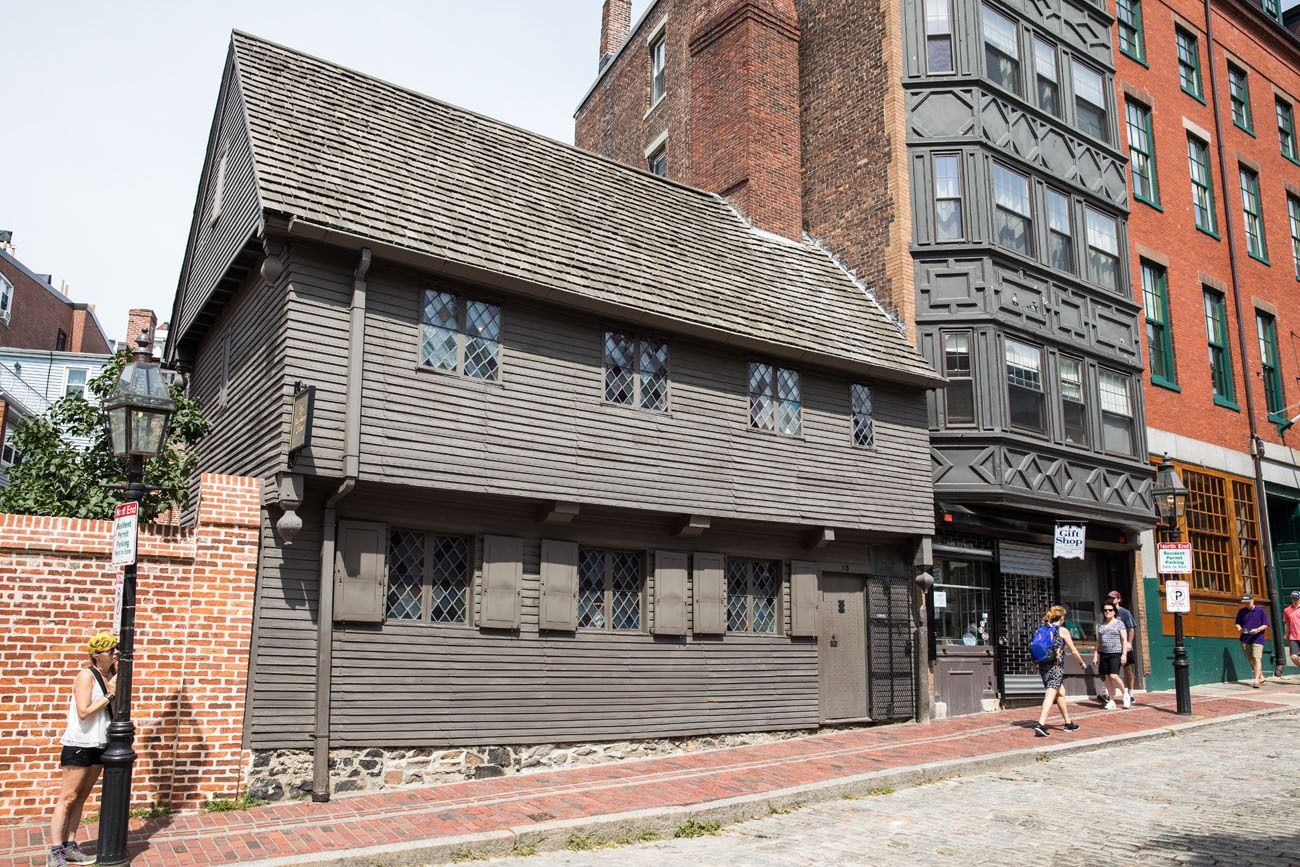 Built in 1680, this is the oldest building in Boston. Paul Revere purchased this house when he was 33 years old and lived here in 1775 when he went on his famous midnight ride.
#13 Old North Church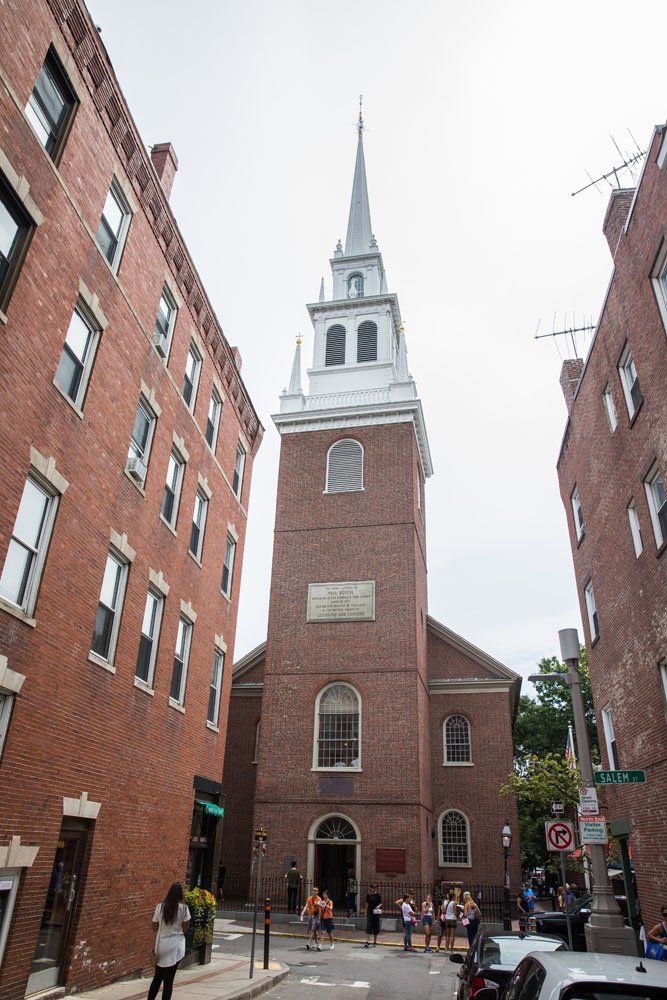 "One if by land, two if by sea." These famous words, referring to signal lanterns on Paul Revere's midnight ride, ignited a revolution. These lanterns were hung in the tower of this church on that famous night. Cost: free, donations appreciated
#14 Copp's Hill Burying Ground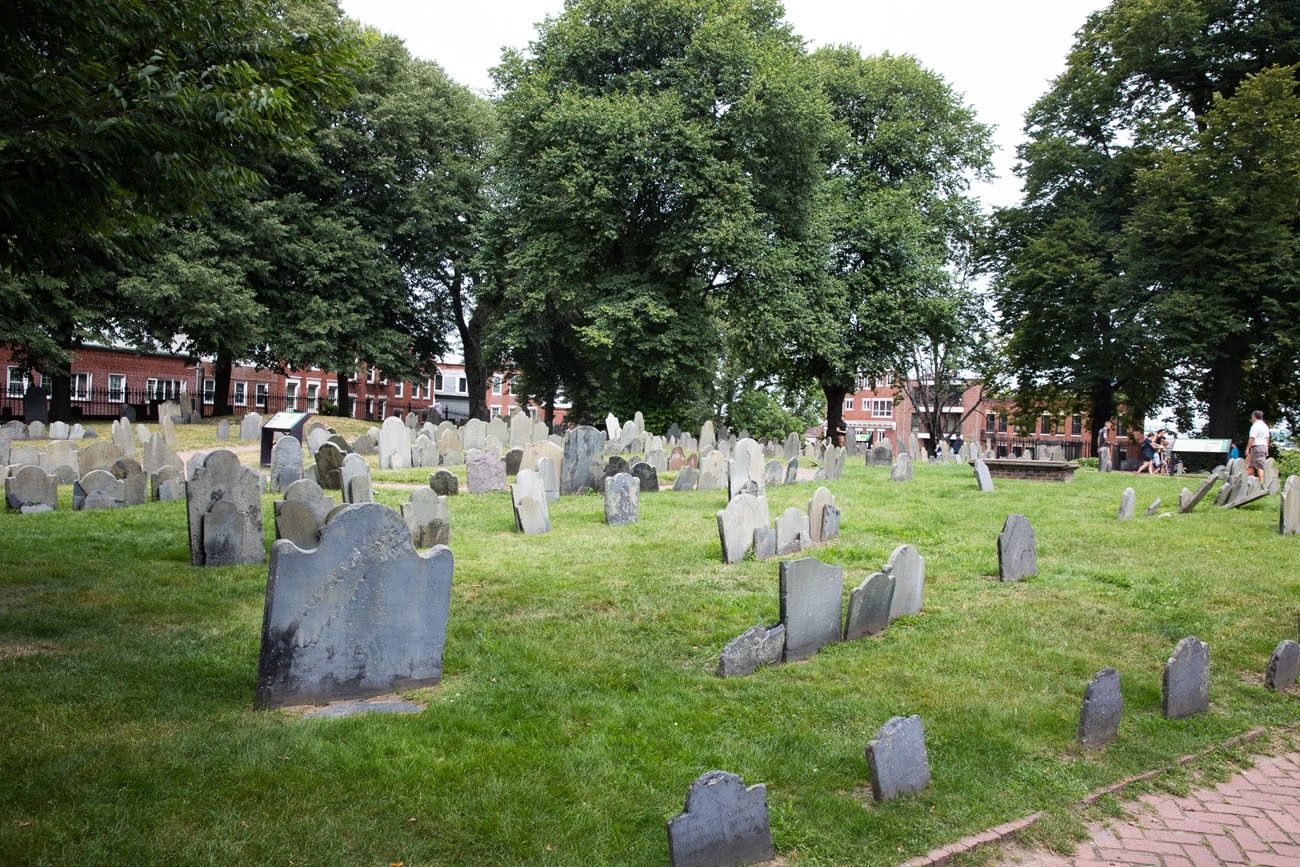 This is another very old cemetery. The British also used this spot to fire their cannons during the battle of Bunker Hill. Cost: free
#15 USS Constitution and Museum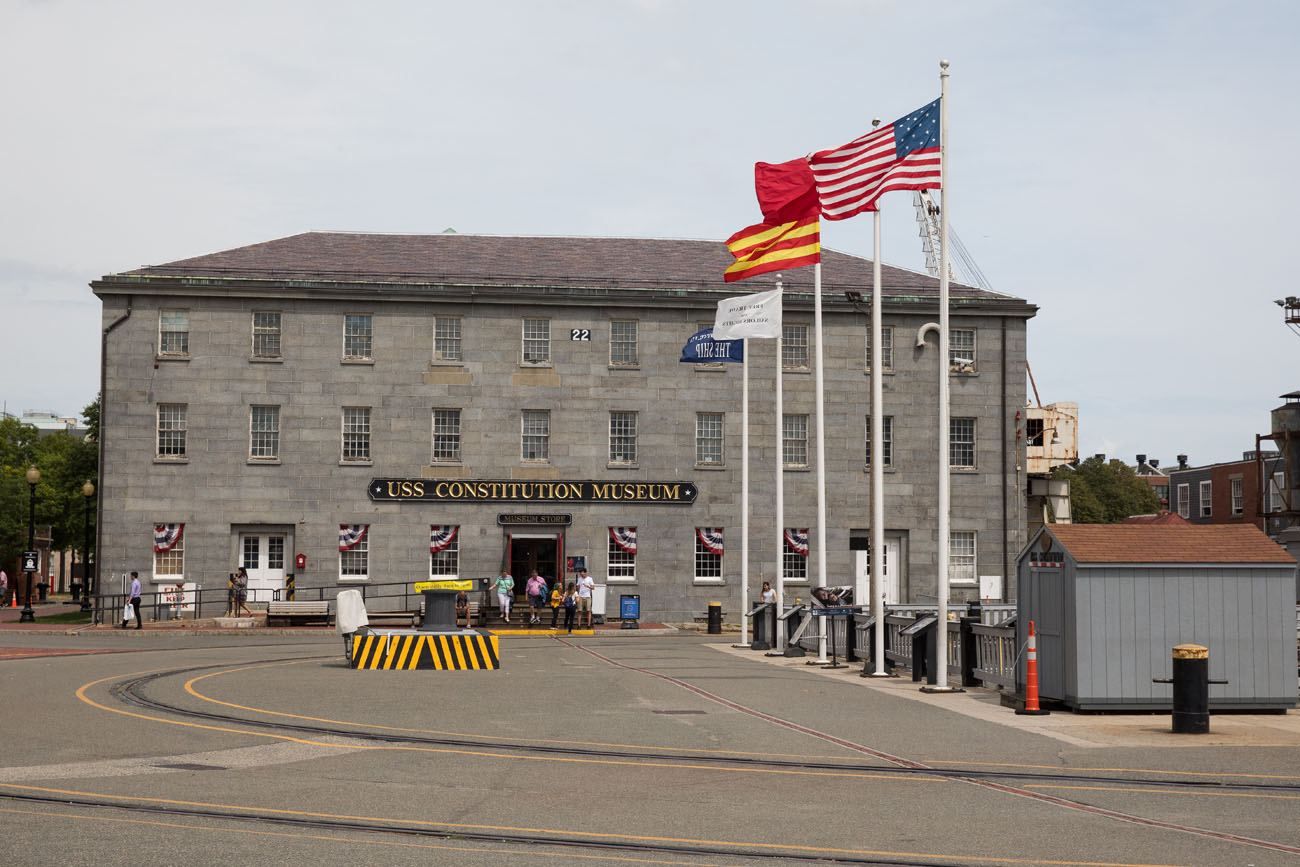 The USS Constitution, also called "Old Ironsides," was constructed in 1797 and used during the Battle of 1812. You can also visit the USS Constitution Museum to learn more about the warship.
#16 Bunker Hill Monument
This is the site of the first major battle of the American Revolution. You can climb the gigantic granite obelisk for decent views over the city. During the summer months, it can be hot and crowded inside. Cost: free, open 9 am to 4:30 pm, 294 steps to the top.
Our Favorite Sites
If you want to walk the Freedom Trail, but don't necessarily want to enter every single site, which ones should you visit? Here are our favorites:
Granary Burying Ground, we loved the old headstones
Paul Revere House, for its historical importance
Old North Church, for its importance in American folklore
More Tips
You can walk the Freedom Trail in either direction. If you start at Bunker Hill in the morning, you can climb the obelisk before the crowds arrive.
Most sites are open from 9 to 5, but this can vary depending on the day of the week and the season. If you plan on entering these sites, make sure you check the operating hours before you go.
Have a meal at Warren Tavern. This is a historic tavern just a few blocks from Bunker Hill. It's the perfect end to a day on the Freedom Trail (if you start at the Boston Common).
To get back to the Boston city center, we used Uber.
Some of these sites have an entrance fee but they are included on the Boston Go Card.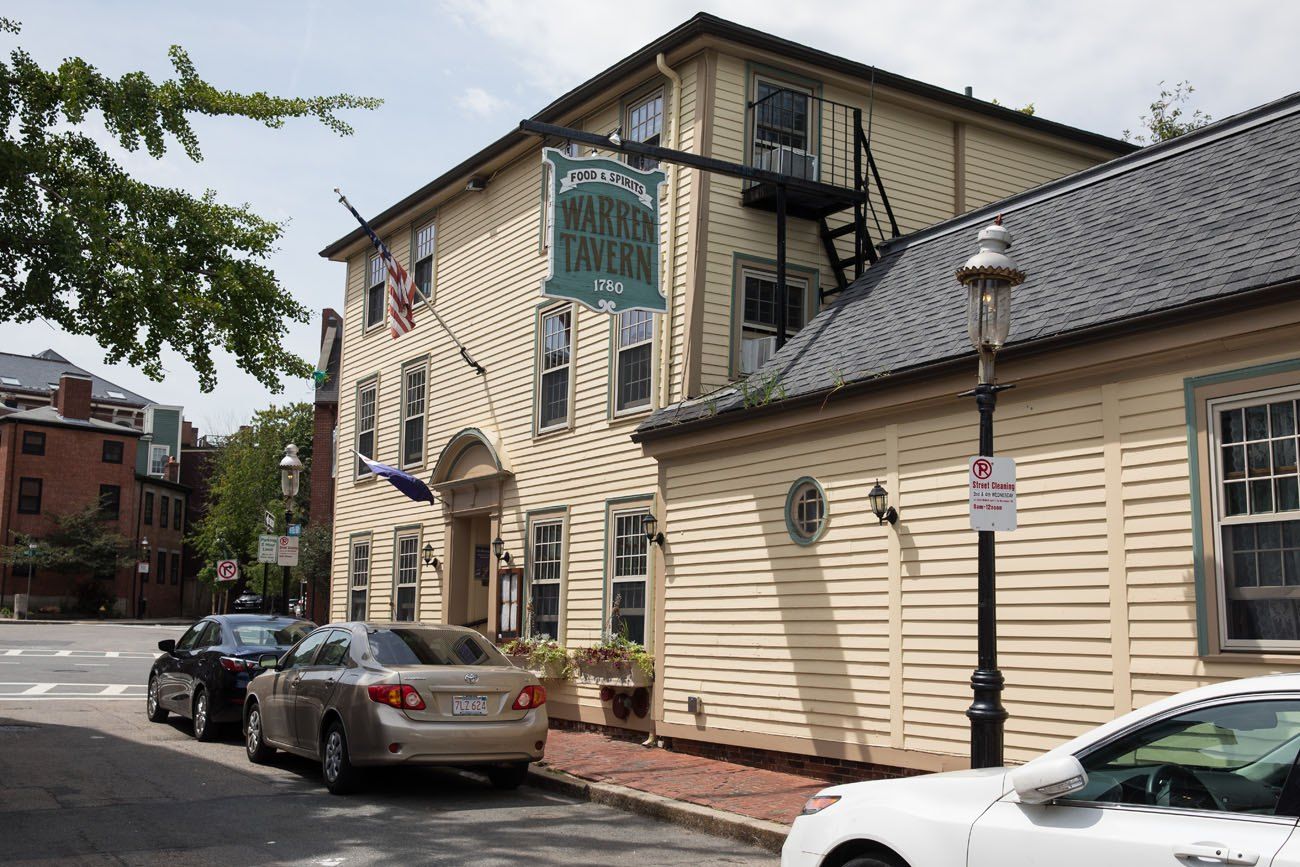 More Tours
Here are a few more tours that make nice additions to the Freedom Trail. These don't take the place of walking the Freedom Trail, but they are interesting add-ons to the Freedom Trail experience:
---
Do you have any questions or want to offer advice about walking the Freedom Trail? Comment below!
More Information for Your Trip to Massachusetts:
BOSTON: For more information about Boston, read our article Best Things to Do in Boston. We also have a detailed guide on how to day trip to Plymouth, Lexington, and Concord from Boston.
MAINE: If your visit is part of a bigger road trip and you have plans to visit Maine, check out our Acadia National Park Travel Guide. We also have information on the best hikes in Acadia and how to plan your Acadia National Park Itinerary.
NEW YORK CITY: Let us take the guesswork out of planning a trip to New York City with our 5 Days in New York City Itinerary. We also have a New York City Hotel Guide and an article that covers the top sights in New York City.
USA TRAVEL INSPIRATION: For more great ideas on where to go in the United States, check out our article Best USA Road Trips, which has 18 sample itineraries for your next big adventure. You can also see more travel itineraries on our Travel Itineraries page.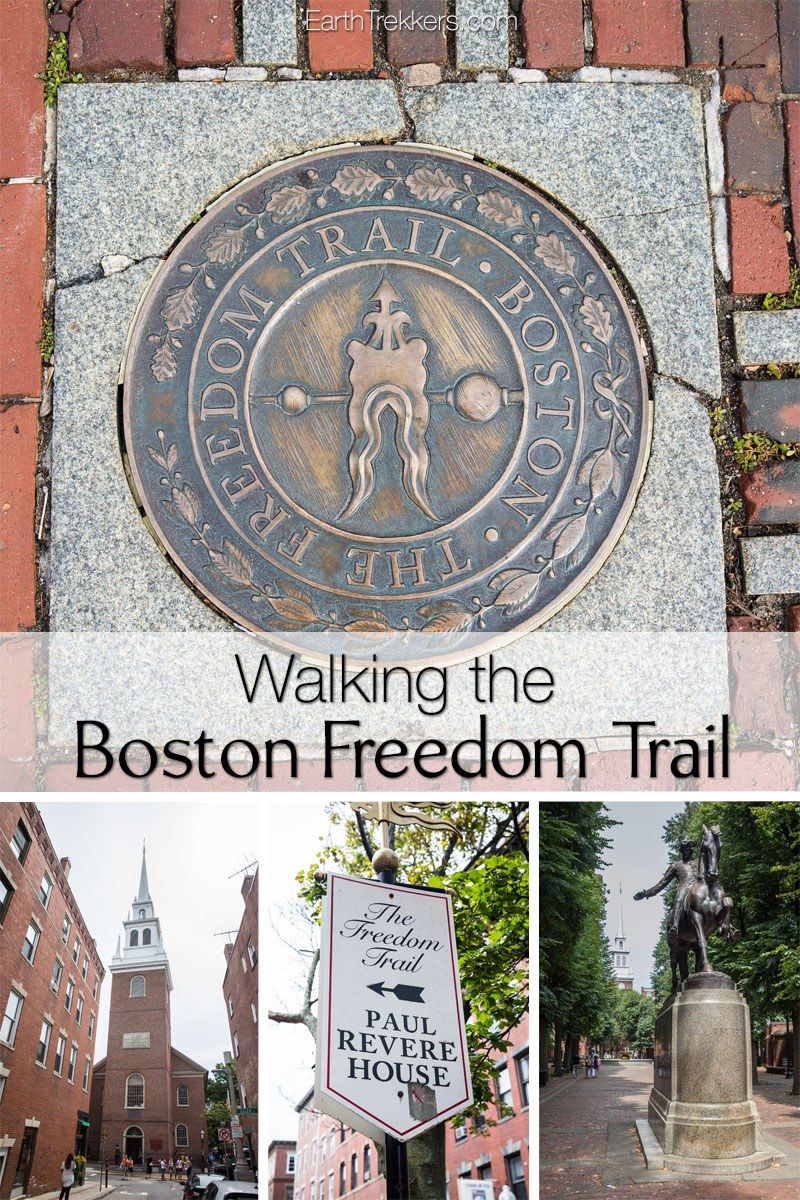 Note: This post contains affiliate links. When you make a purchase using one of these affiliate links, we get paid a small commission at no extra cost to you.
All rights reserved © Earth Trekkers. Republishing this article and/or any of its contents (text, photography, etc.), in whole or in part, is strictly prohibited.