Budapest is one of the most beautiful cities in Europe. Visit the exquisite Parliament building, walk across the Szechenyi Chain Bridge, dine in the opulent New York Café, and admire the Art Noveau grandeur of Gresham Palace. This is a city with a tumultuous history but an optimistic view of the future. With two days in Budapest, you have plenty of time to explore this gorgeous city, try new foods, and immerse yourself in an essential part of European history. Get all of the details on how to plan your perfect trip with this Budapest itinerary.
An Overview of Budapest
Budapest is a combination of two cities, Buda and Pest, which were united with a much smaller third city, Obuda, in 1873.
Buda sits on the west side of the Danube River. In Buda, the popular places to visit are Fisherman's Bastion, Matthias Church, and Castle Hill. It is from here that you get that legendary view of Parliament and the Danube River.
Pest sits on the east side of the Danube River. This is where you will spend most of your time. On the Pest side, take a tour of Parliament, visit St. Stephen's Basilica, take a dip at the Szechenyi Baths, and go shopping in the Great Market Hall.
Two Days in Budapest Itinerary
Budapest Itinerary: Day 1
Castle Hill, Pest Town, and Gellert Hill

Walking distance: 6 miles (10 km)
How to Use This Map: Click the tab in the top left hand corner of the map to view the layers (points of interest, restaurants, hotel recommendations, and the walking route). You can click the check marks to hide or show layers. If you click the icons on the map, you can get more information about each point of interest.

If you click the star next to the title of the map, this map will be added to your Google Maps account. To view it on your phone or computer, open Google Maps, click the menu button, go to "Your Places," click Maps, and you will see this map on your list.
9 am: Fisherman's Bastion (Halaszbastya)
With its views of Budapest, this is the perfect place to start your tour of the city.
Fisherman's Bastion was built between 1895 and 1902. Its seven pointy towers represent the seven Magyar chieftains who led their tribes to this area and established the country of Hungary.
From Fisherman's Bastion, you have one of the best views of Budapest.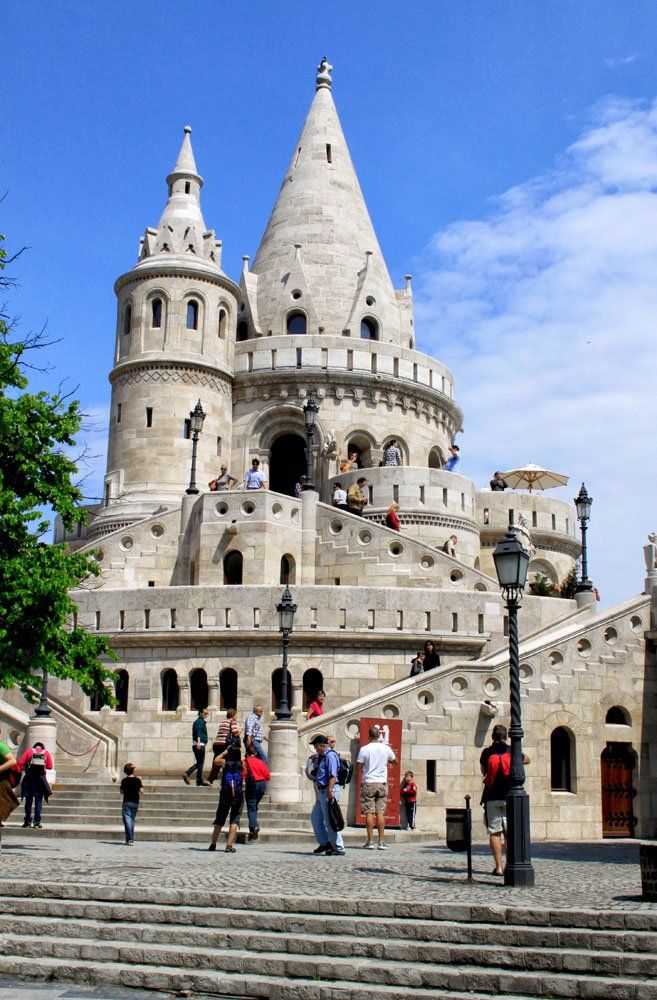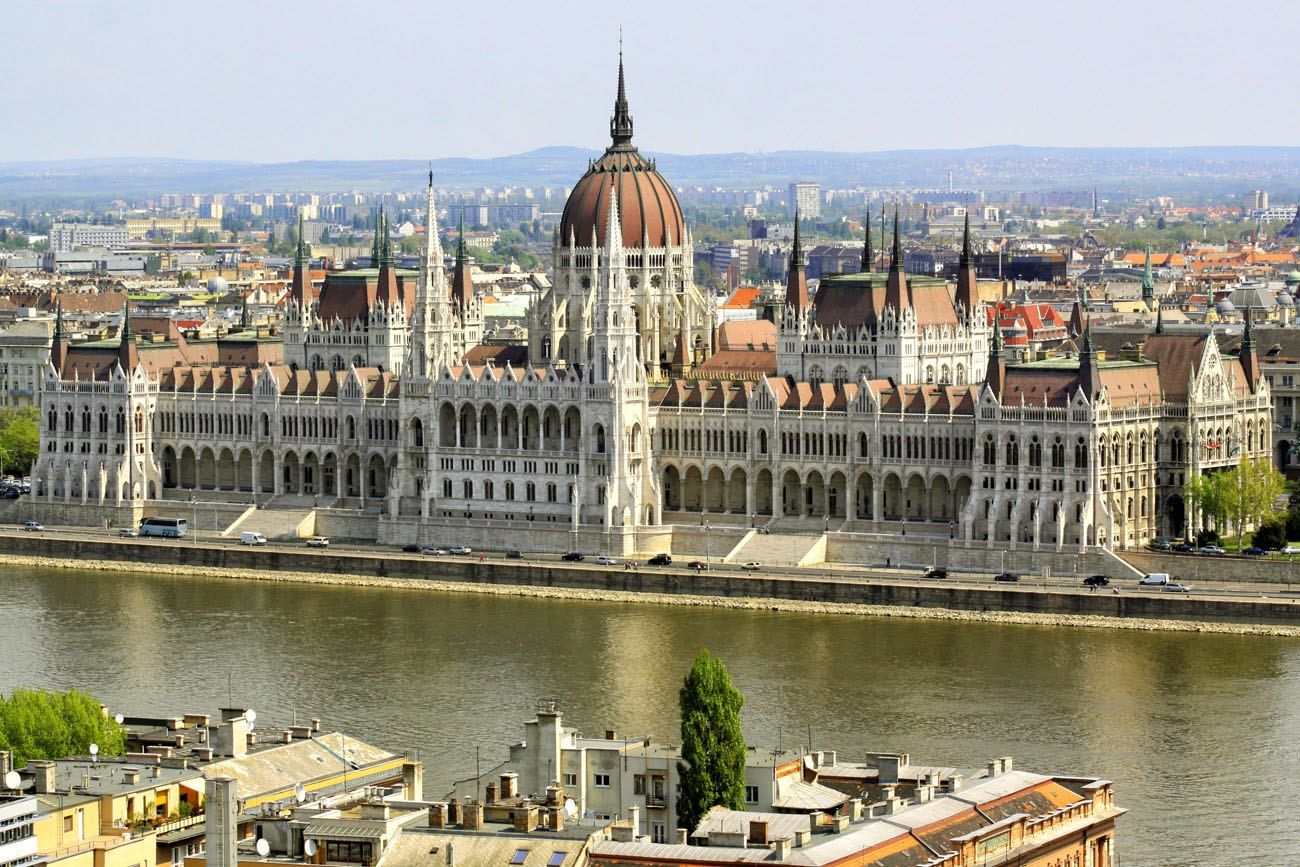 Nearby is the Statue of St. Stephen, the first Hungarian king.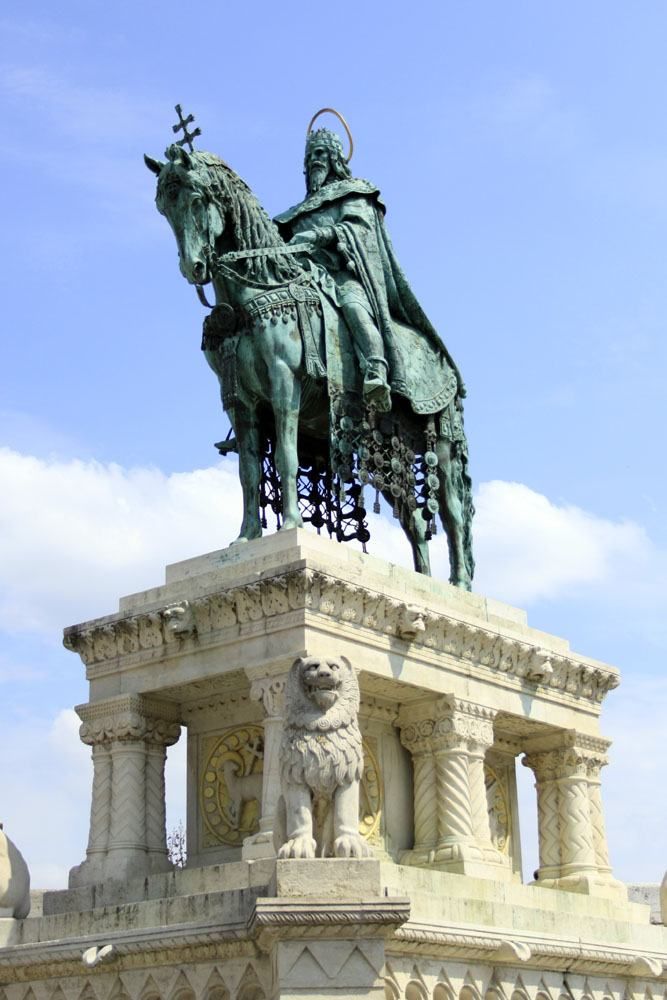 9:45 am: Matthias Church (Matyas-Templom)
Sitting next to Fisherman's Bastion is Matthias Church. This church has been destroyed and rebuilt several times in the past 800 years. Today's version dates back to 1970. For twenty years, between 1950 and 1970, it underwent a major renovation to repair the damage sustained during WWII.
This church is considered to be Budapest's best. Colorful tile work adorns the roof and the interior of the church.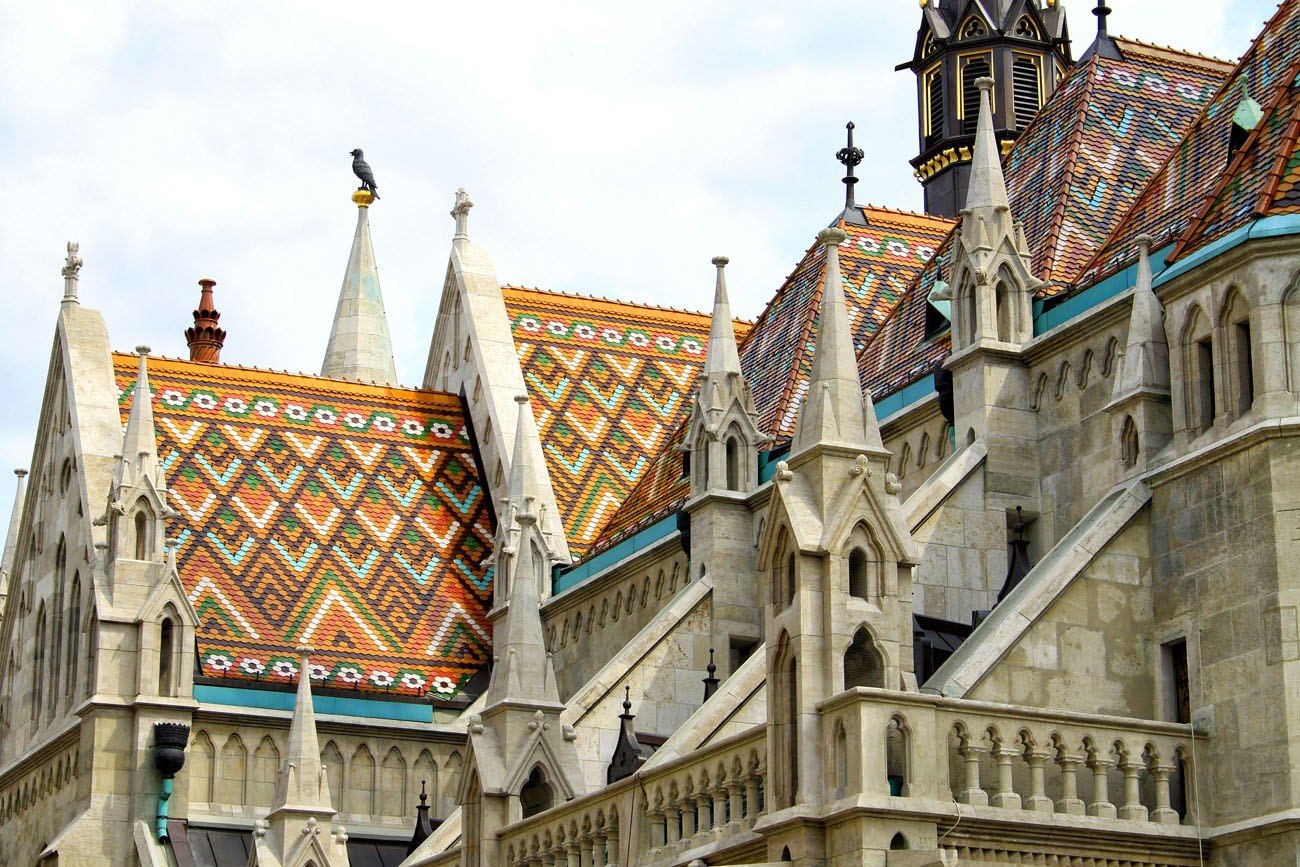 Get updated pricing and hours on the official website.
10:30 am: Stroll through Castle Hill
From Matthias Church, it's a short stroll through the Royal Palace until you get to the top of the funicular (Budavari Siklo). Enjoy the view from the terrace. From here, you get another iconic Budapest view, the trio of the Szechenyi Chain Bridge, Gresham Palace, and St. Stephen's Basilica all in a perfect line.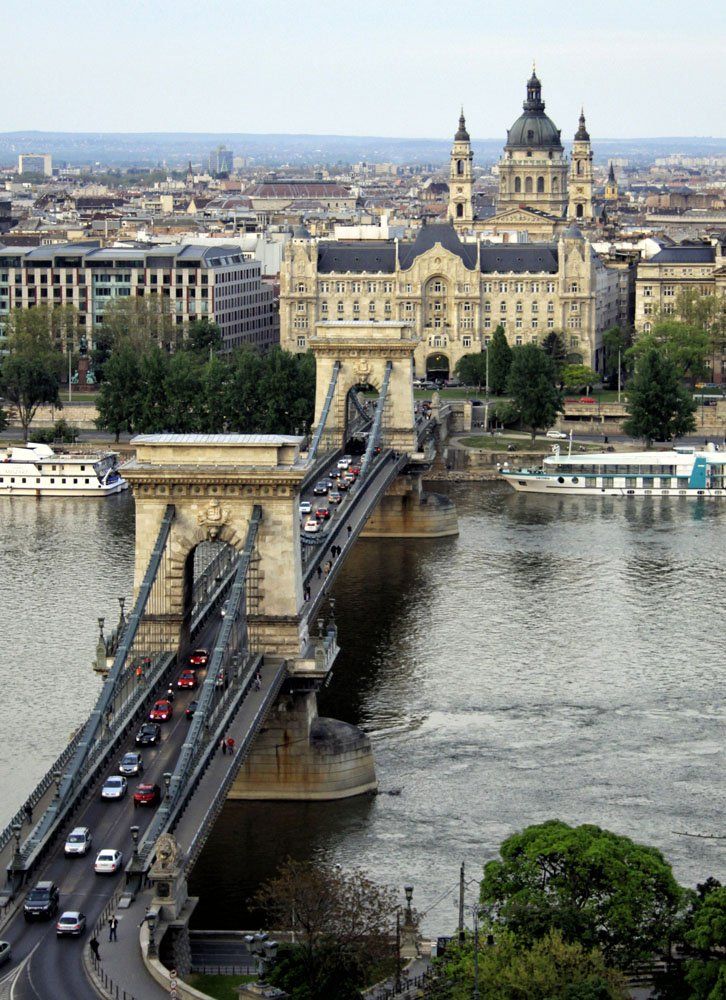 You can either walk down the trails to the river's edge or take the pricey funicular to the bottom (get pricing on the official website).
11 am: Szenchenyi Chain Bridge
Built in the 1800's, this was the first bridge to unite Buda and Pest. It was completely destroyed by the Nazis in World War II but was quickly rebuilt. The stone lions that guard the entrance to the bridge are the original statues dating back to the 1800's.
Take a stroll over this historic bridge, ending in Pest.
Note: The bridge is currently undergoing a major renovation project and you will not be able to cross the bridge. The project is planned to be finished by August 2023. To learn more, and to get information about how to cross the Danube River, read this article.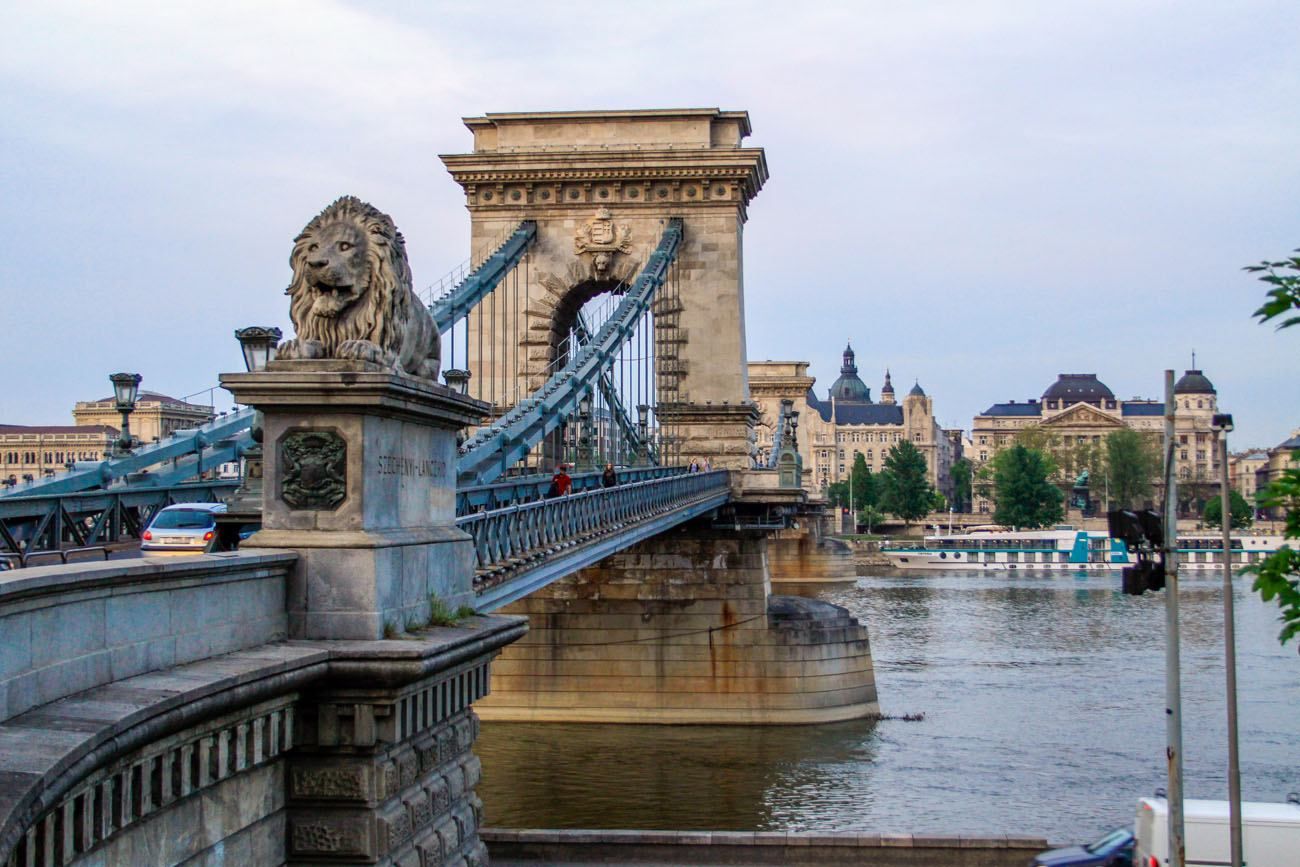 11:30 am: Gresham Palace
Gresham Palace, which is also the Four Seasons Hotel, is a symbol of the opulence of older Budapest. This grand, Art Nouveau building was refurbished in 1999 and it is gorgeous on the inside. If you are not staying here, it's worth at least a quick peek.
12:00 Lunch
From Gresham Palace, walk up Zrinyi Utca towards St. Stephen's Basilica. Feel free to take your pick from restaurants in the area or choose from these three restaurants that get high reviews.
KOLLAZS – Brasserie & Bar. This upscale restaurant is located right around the corner from Gresham Palace. They serve Hungarian and Central European cuisine.
0,75 Bistro. This restaurant serves European and Hungarian dishes with a view of St. Stephen's Basilica.
Meatology Budapest. If you are looking for more of a budget meal and like the idea of burgers and fries, this is your spot. Located behind St. Stephen's Basilica.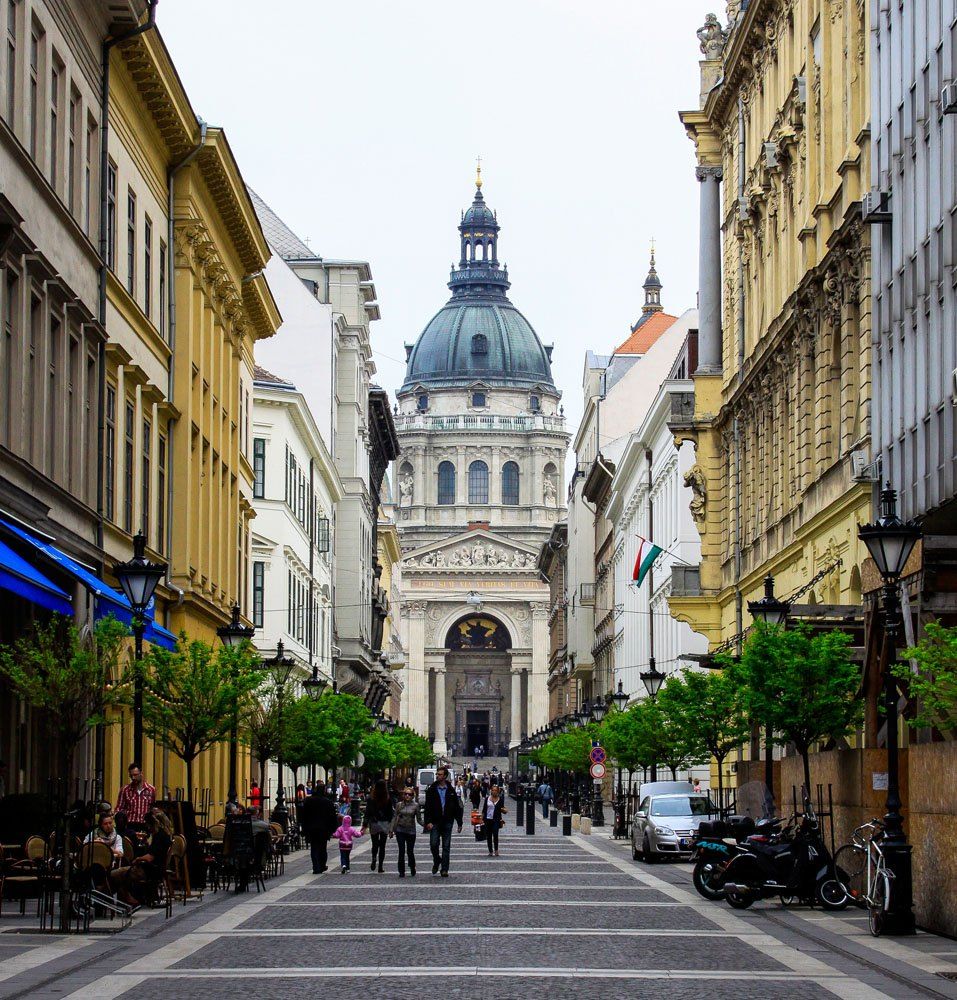 Looking up Zrinyi Utca to St. Stephen's Basilica
1 pm: St. Stephen's Basilica (Szent Istvan Bazilika)
St. Stephen's Basilica is the largest Roman Catholic Church in Hungary. It was completed in 1905, after 54 years of construction. The long delay was due to the dome collapsing in 1868, requiring a complete demolition and rebuild of the dome.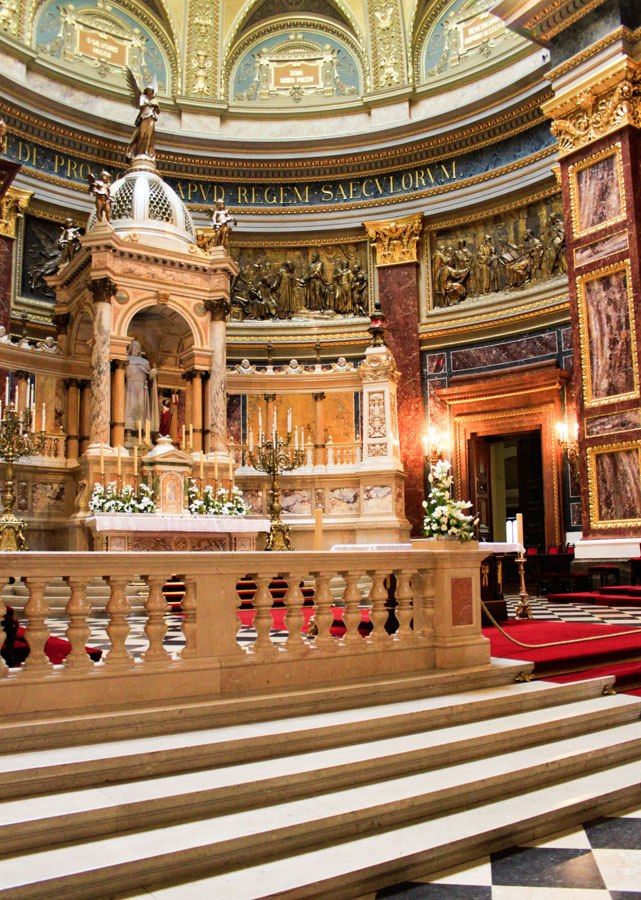 If you want to see something unusual and somewhat morbid, check out St. Stephen's mummified right hand that is preserved in a jeweled, glass case. Yes, this is a 1000-year old hand. Every August 20th, which is Saint Stephen's Day, this famous right hand is taken out of the basilica and joins the parade in Budapest.
For the best view of Budapest from the Pest side, climb the 364 steps to the top of the Panorama Tower.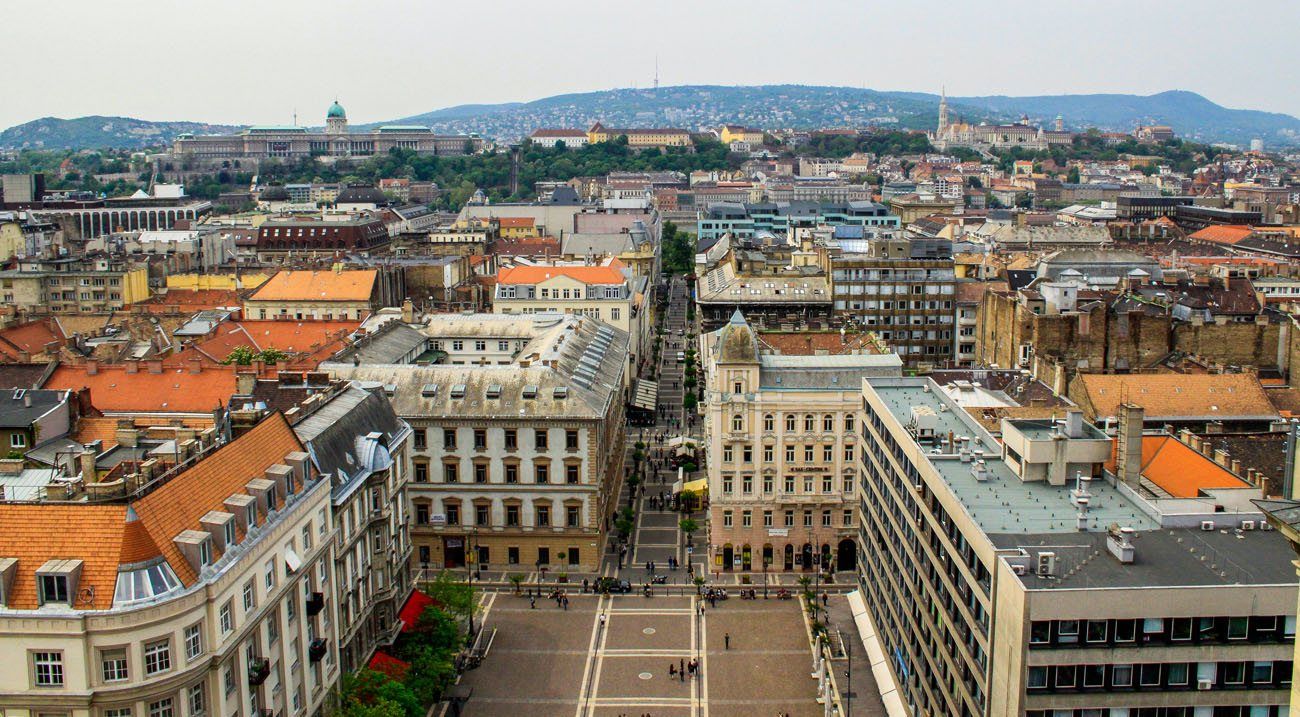 Get updated hours and pricing on the official website.
2 pm: Stroll through Pest
From St. Stephen's Basilica, walk to Vorosmarty Ter. This square is the town center of Pest.
I know that it hasn't been that long since lunch, but if you want to take a quick break, stop into Gerbeaud's. This fancy coffee and pastry shop sells wonderful desserts and coffee if you need a little pick-me-up for an afternoon of sightseeing.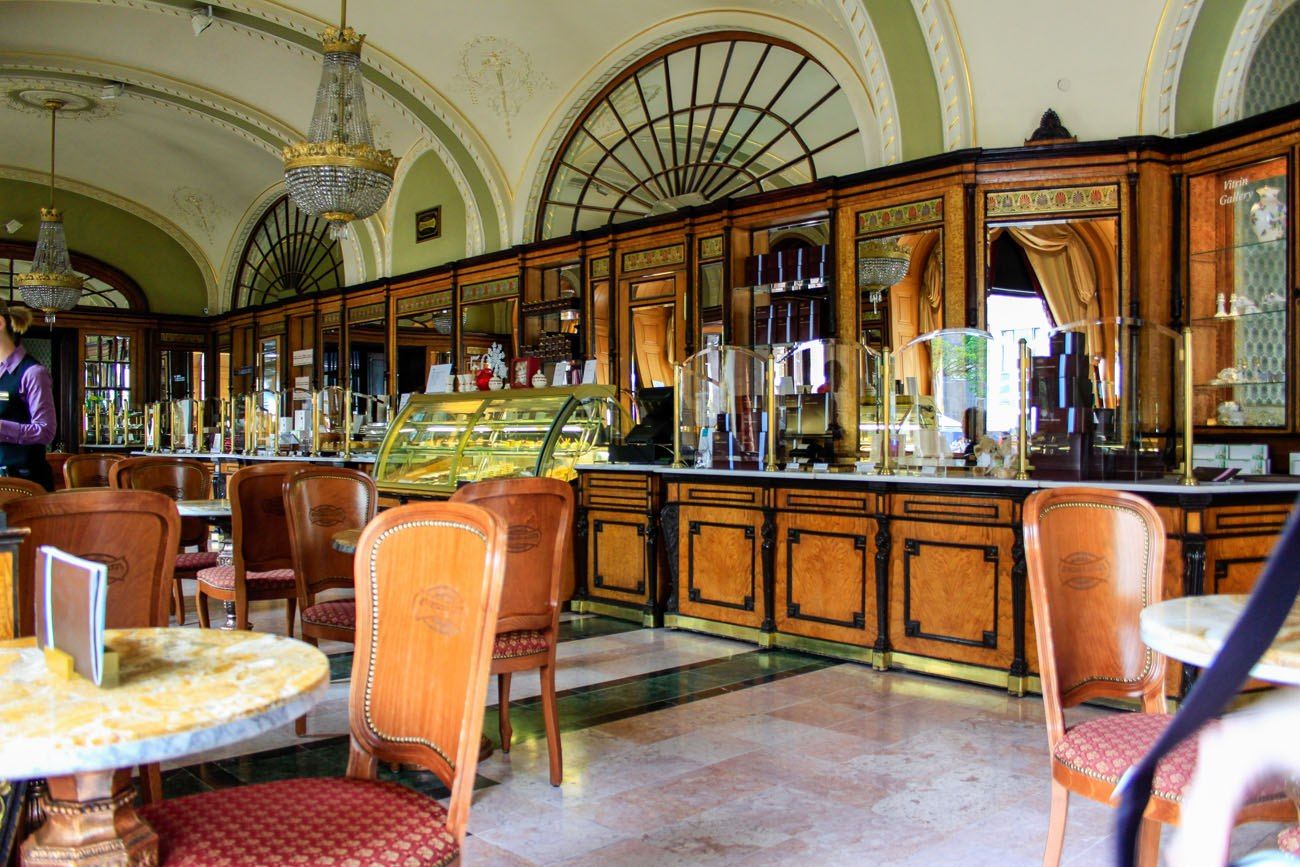 It's just a short walk back to the Danube Promenade. From here, enjoy one of the best views of Buda. Stretched out in front of you are Castle Hill, Matthias Church, and the Fisherman's Bastion, where our day began.
On your walk along the promenade, you may stumble upon this cute statue called "The Little Princess." This statue has no real historical significance. It's just a fun, lighthearted statue that attracts a lot of photographers and Instagrammers.
Continue the walk through Pest towards the Great Market Hall. Along the way, a notable spot to see is the McDonalds, of all places. Why McDonalds? This was the first McDonalds behind the Iron Curtain. In the 1980's, people would line up around the block for burgers, fries, and a taste of "western" food.
Vaci Utca is Budapest's tourism artery. Lined with mediocre Hungarian restaurants and souvenir shops, this is a very skippable road in Budapest.
Parisi Udvar was once an elegant shopping mall. Then, for years, it was an almost abandoned arcade. During our visit in 2011, this building was a deserted, almost forlorn place. Now, it is the Parisi Udvar Hotel Budapest, an exclusive luxury hotel. This is just an example of how rapidly things are changing in this city.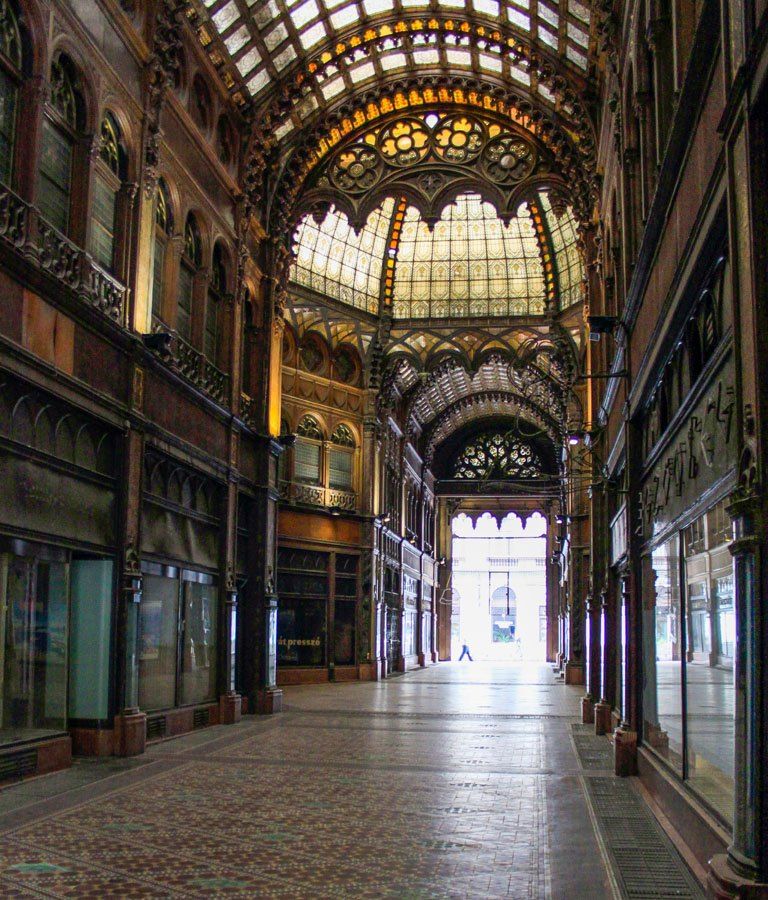 Parisi Udvar in 2011
3 pm: The Great Market Hall (Nagyvasarcsarnok)
Occupying a building that resembles a train station, both in size and grandeur, is Budapest's largest market. Join the mix of tourists and locals and do a little shopping. Popular things to try (and buy), are paprika, painted eggs, Tokaji wine, and Palinka (Hungarian fruit brandy). You can also try Unicum, a Hungarian liquor that is stronger and harsher than Jaigermeister. Try some and you will find out just how tough these Hungarians are!
While in the market, try langos, fried flat bread that looks like an elephant's ear and is covered with sweet or savory toppings. Yum!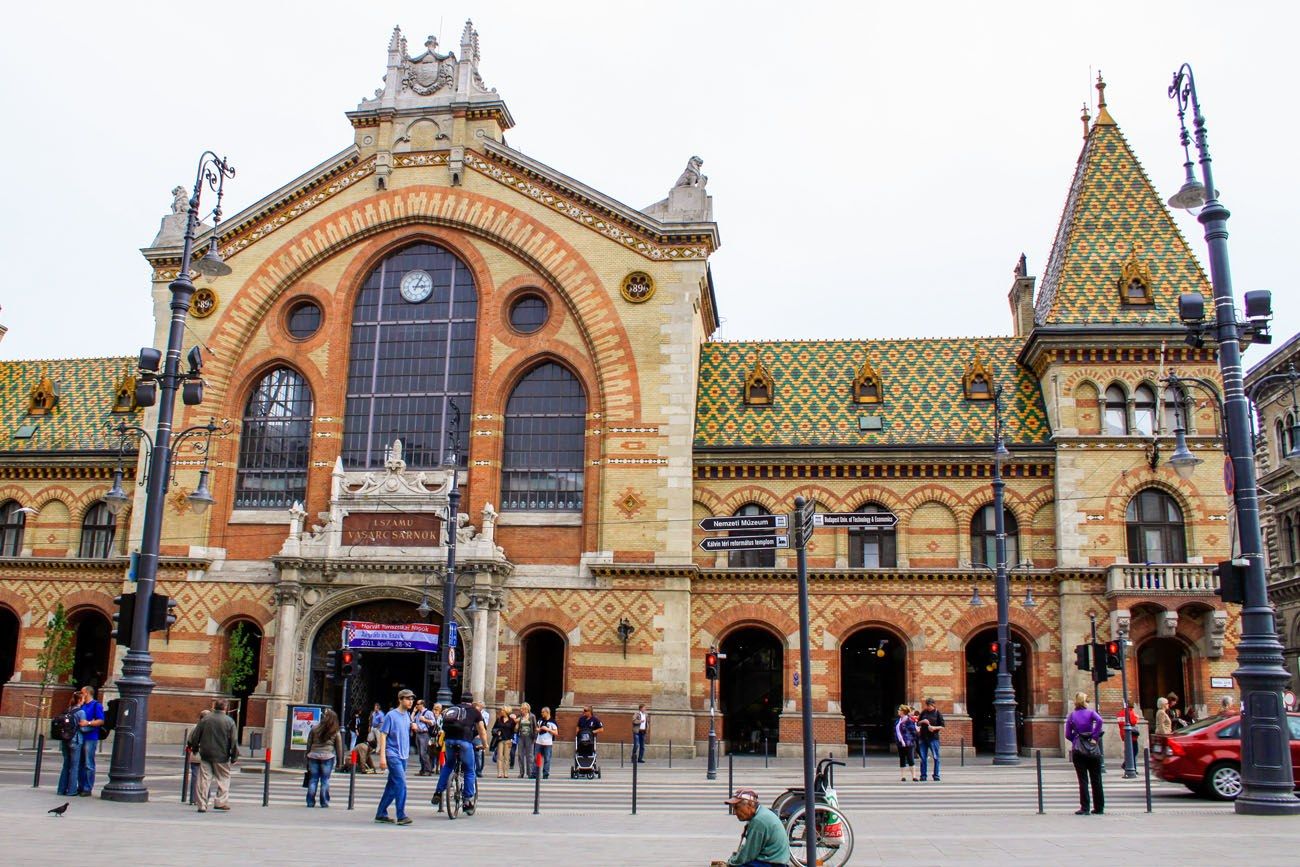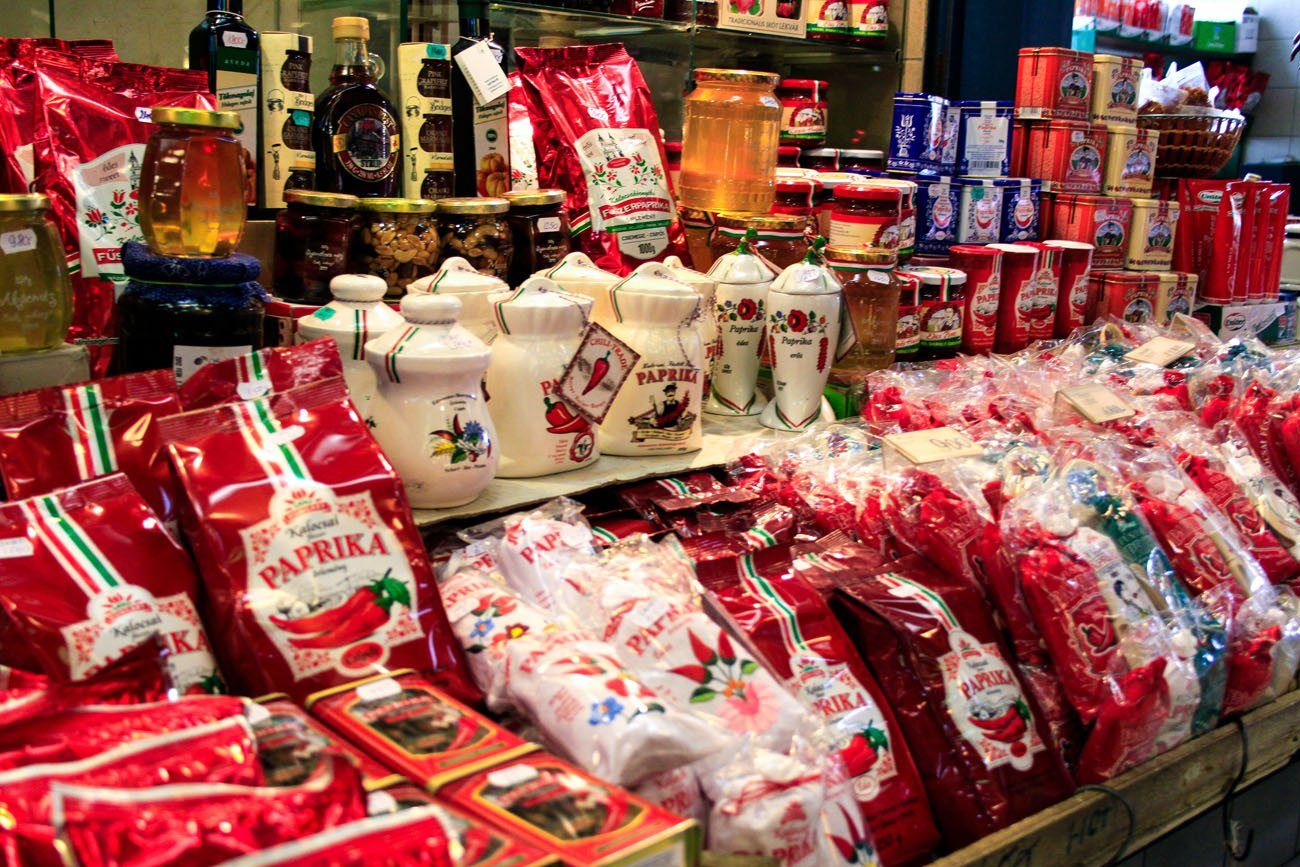 4:30 pm: View from the Citadel on Gellert Hill
From the Great Market Hall, take the tram across the Liberty Bridge to the base of Gellert Hill. At the base of the hill are the Gellert Baths, one of Budapest's most famous thermal pools.
Now it's time to walk off the pastries, Unicum, and langos, for a walk up to the Citadel. Follow the shady trails uphill to the Citadel, located on top of Gellert Hill.
The view from up here rivals that of the Fisherman's Bastion. Almost all of Budapest stretches out in front of you in one giant panorama.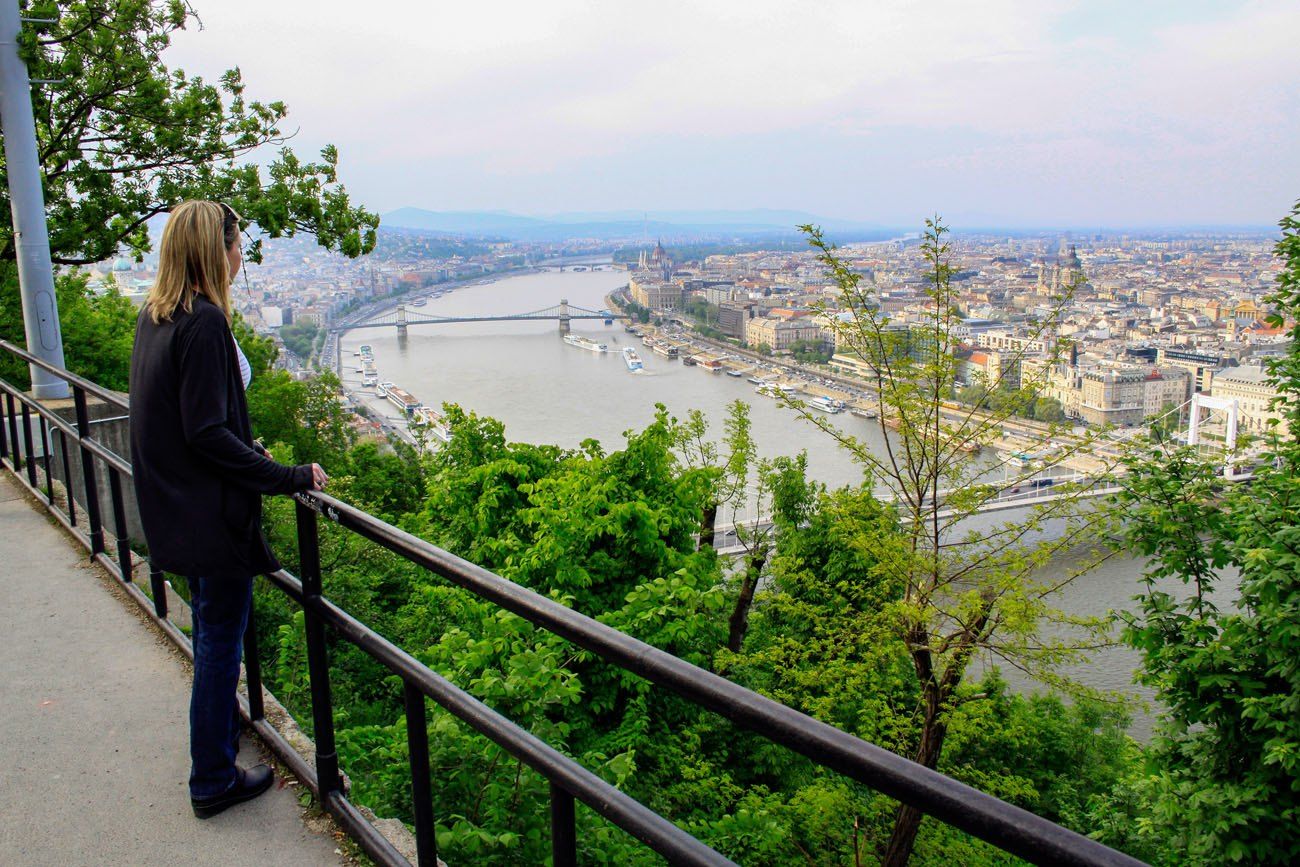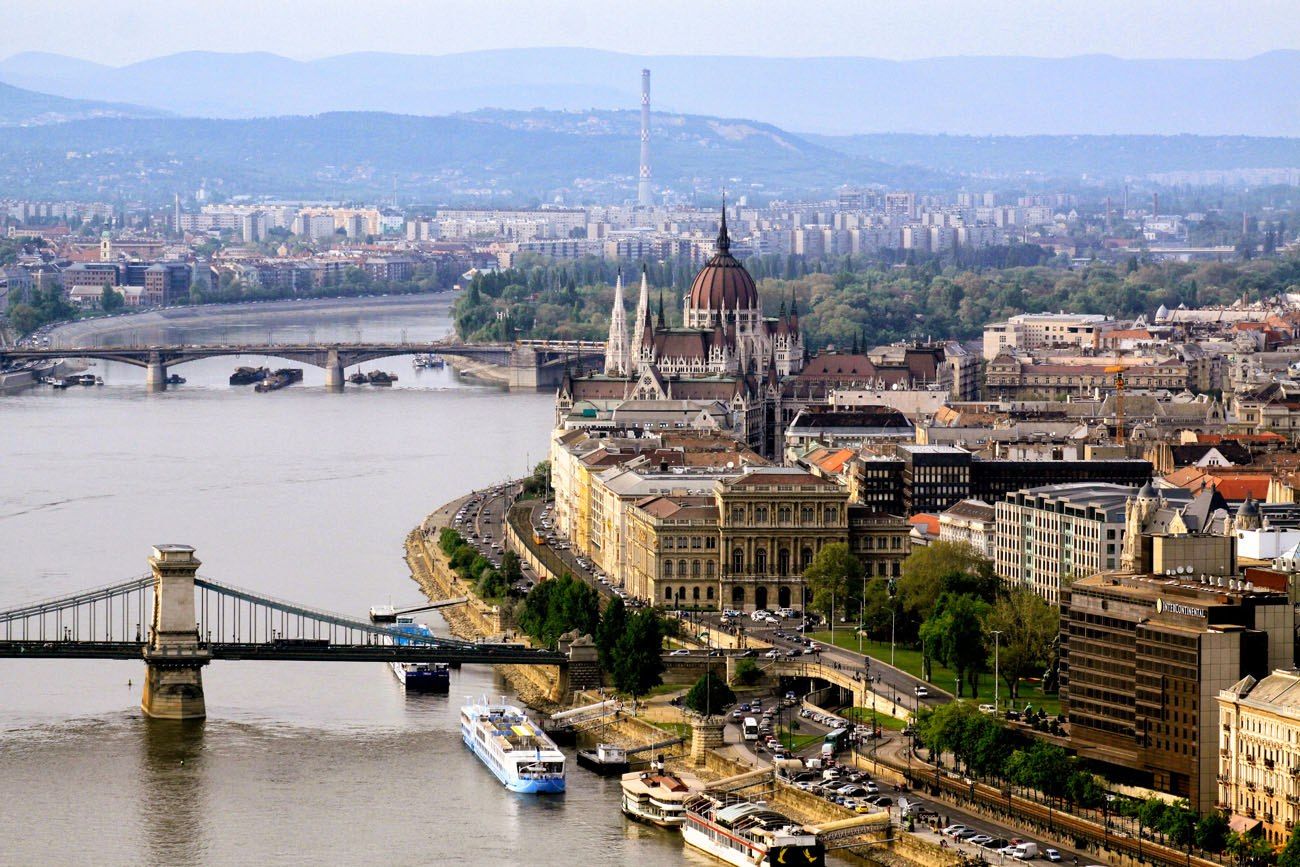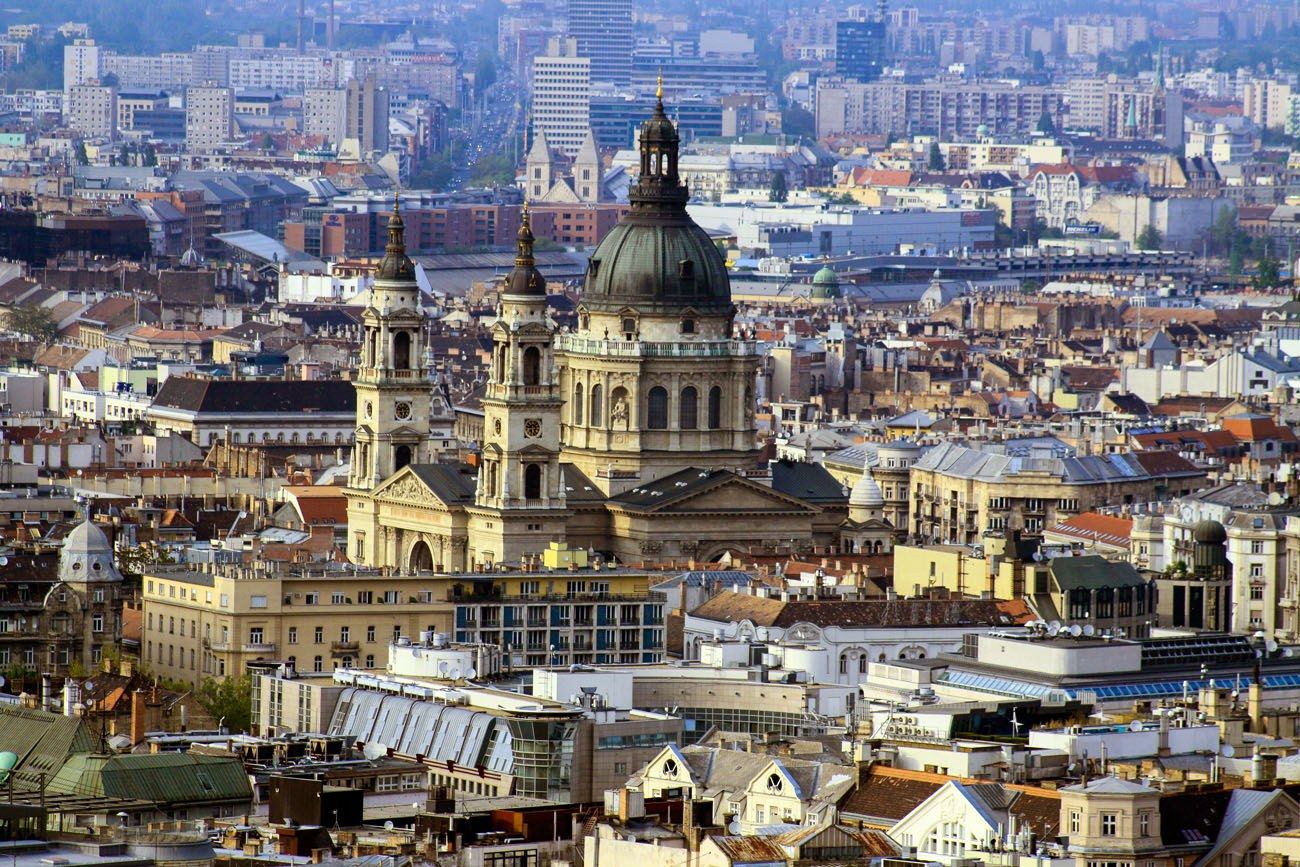 After enjoying the view, walk along the top of Gellert Hill towards Elisabeth Bridge, the white bridge that crosses the Danube River. As you get closer to the bridge, you are treated to a wonderful view of the Szechenyi Chain Bridge spanning the Danube River.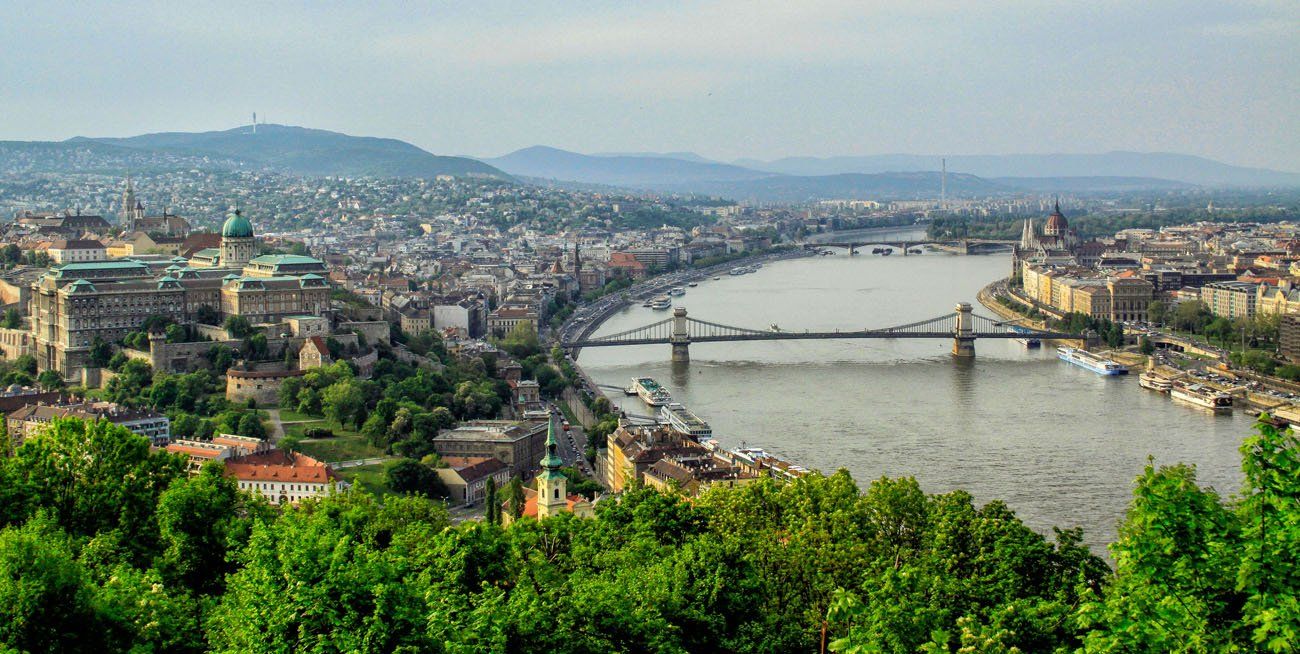 Walk down the hill towards the Danube Promenade. From here, trams link you to the metro and to the rest of Budapest.
Optional Excursion: If the sun is getting low and photography is a hobby of yours, consider taking the tram along the Danube Promenade to Batthyany ter for sunset or evening views of Parliament.
Dinner and Drinks
End the day with dinner and drinks. Notable restaurants include Onyx (an exceptional fine dining restaurant), Hungarikum Bisztro (a very popular Hungarian restaurant), Comme Chez Soi (Italian), and Bors GasztroBar (budget Hungarian street food).
Ruin bars, derelict buildings that have been transformed into cheap yet interesting places to grab a drink, are a unique Budapest experience. For a list of bars to try, check out this list on CNN Travel.
---
Budapest Itinerary Day 2
Parliament, New York Palace, Szechenyi Baths

Walking distance: 3 miles (5 km)
9 am: Danube Promenade
Enjoy another stroll along the Danube promenade, but make sure you pay a visit to Shoes on the Danube.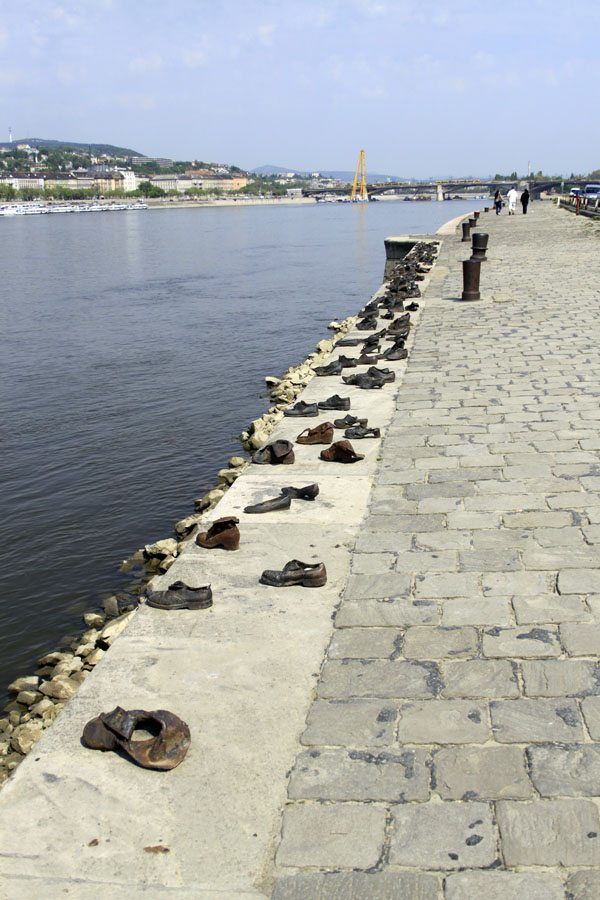 Shoes on the Danube is a chilling memorial to the numerous Jews who were murdered in Budapest during Nazi occupation. Between 1944 and 1945, many murders took place along the Danube River. Victims were instructed to take off their shoes before being shot, their bodies falling into the river. Take a moment to reflect on this tragic history.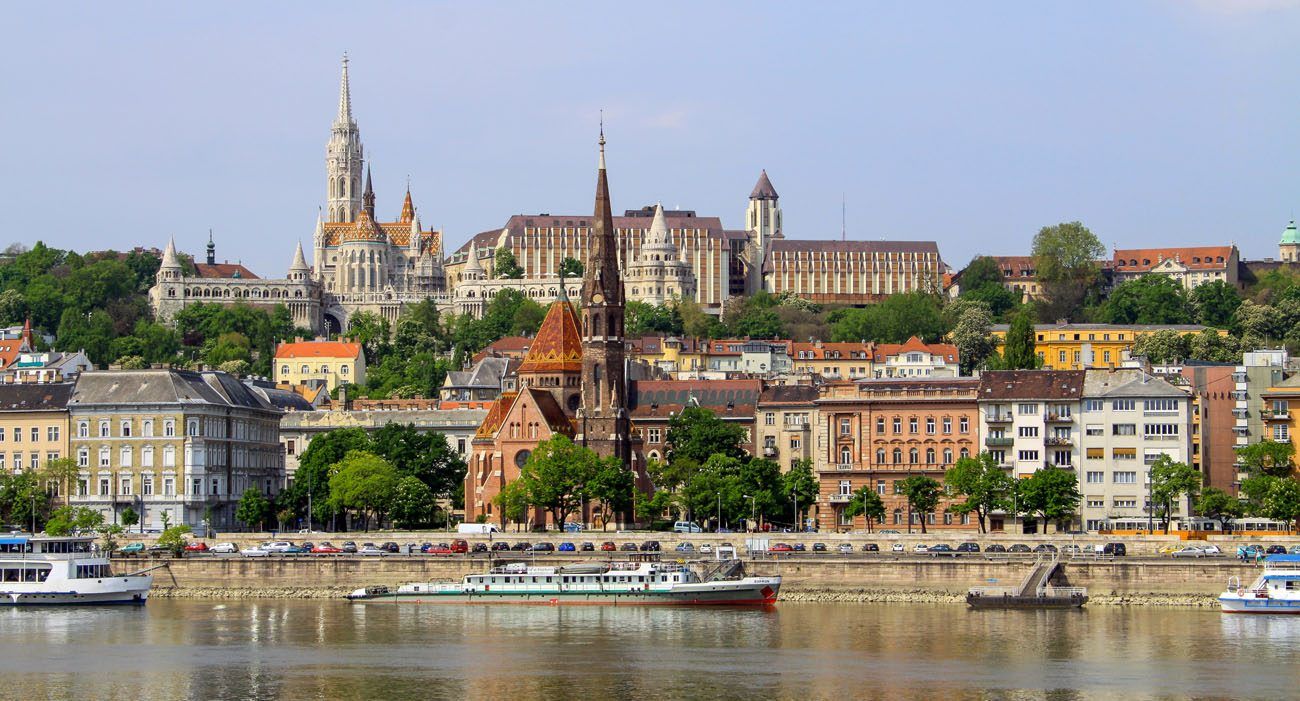 10:00 Tour of Parliament
Parliament is Budapest's grandest building. The only way to see it is on a tour and tours sell out far in advance. Make sure you book your tickets well before you visit Budapest.
Tours last 45 minutes and cover the history of the building with a visit to the crown jewels and the House of Lords.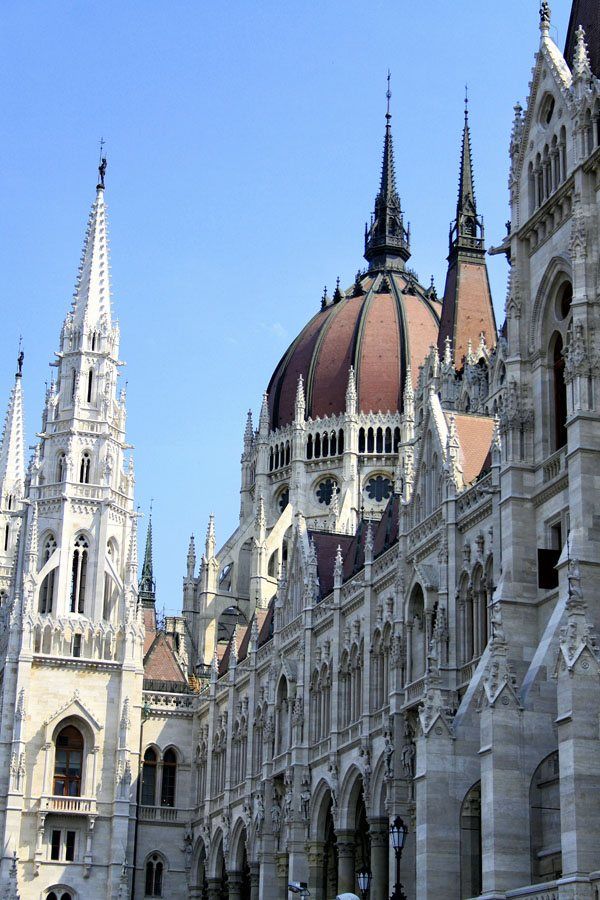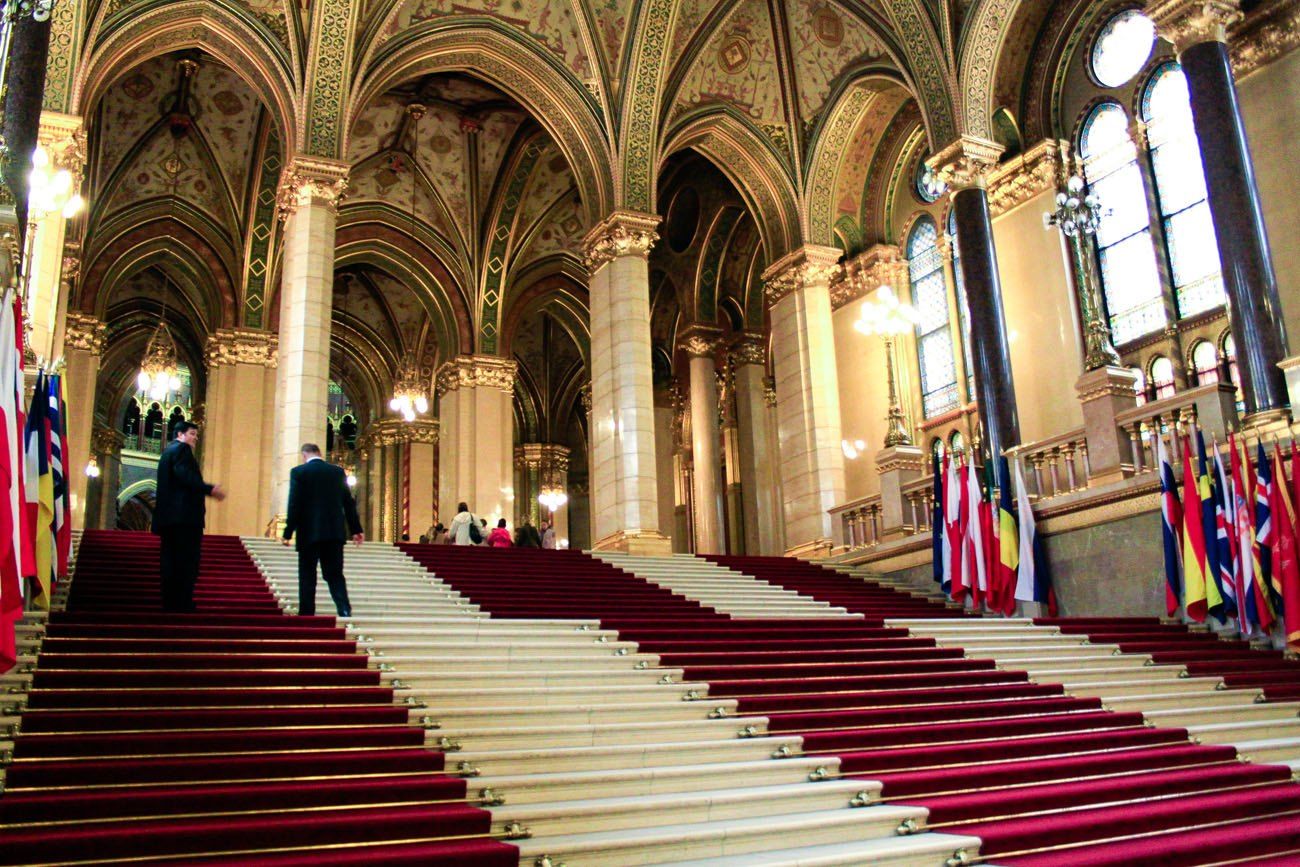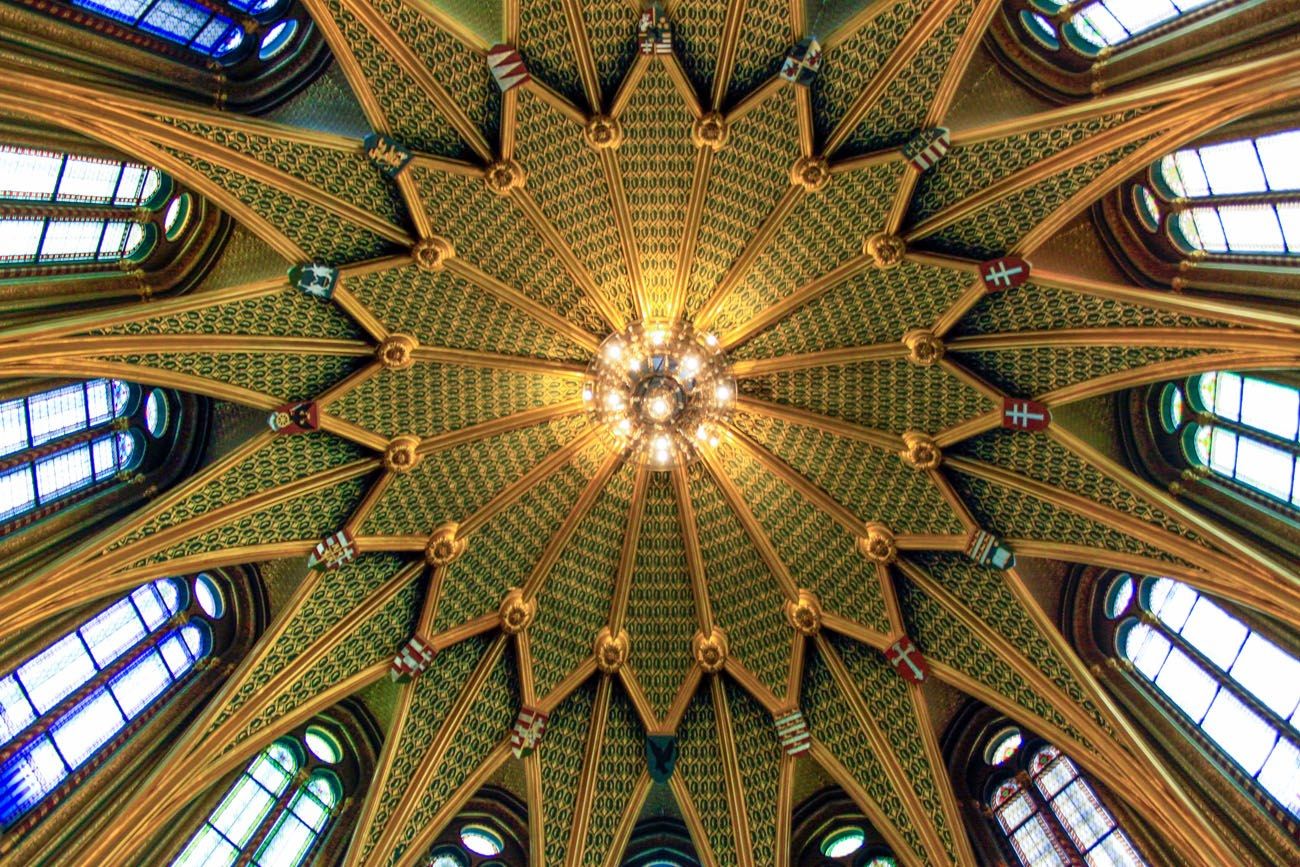 Hours and Pricing: Get updated hours and pricing on the official website.
Book your tickets in advance: jegymester.hu is the authorized website for purchasing your tickets in advance
Book your tickets same day: You can purchase your tickets the same day at the ticket office (if they are still available)
11 am: Andrassy-Ut
Andrassy-Ut is Budapest's answer to the Champs-Elysees in Paris. It may not be quite as grand as the Champs-Elysees, but it is still a beautiful place to go for a walk.
To get here from Parliament: From Kossuth Lajos Square, take the M2 line to Deak Ferenc Ter. You can transfer to the M1 line, taking it one stop to Bajcsy-Zsilinszky ut, or walk three minutes from Deak Ferenc ter to the start of Andrassy-Ut.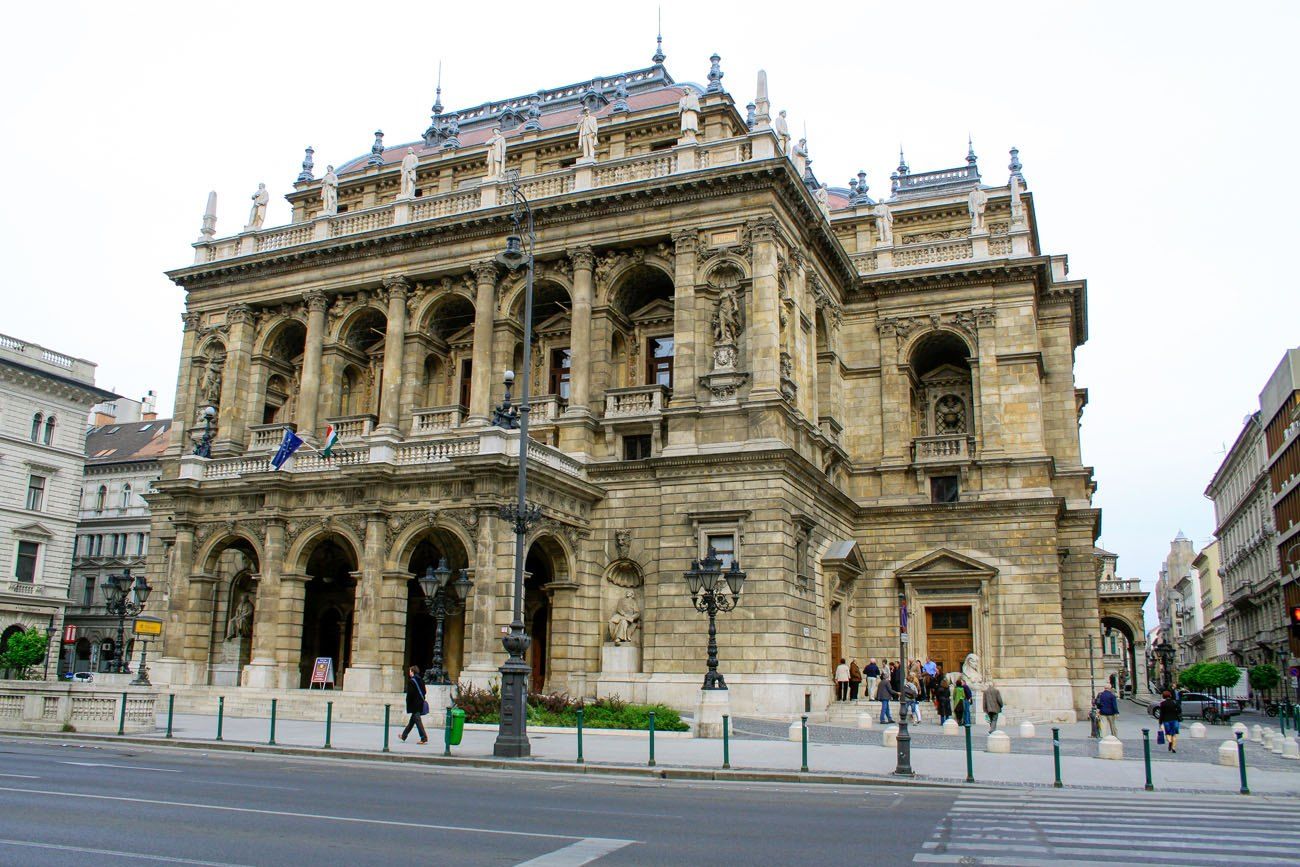 The most famous place to visit on Andrassy-Ut is the Budapest Opera House (Magyar Allami Operahaz). This opera house was built to compete with the State Opera House of Vienna. Though smaller on the outside, it is more ornately decorated than its Viennese counterpart. High quality performances are offered at discount prices, so many people in Vienna will actually travel here for a night at the opera.
12:00: Lunch at the New York Cafe
Stroll up Andrassy-Ut until you reach the Oktogon, the intersection of Andrassy-Ut and Terez krt. Take the tram to the New York Palace.
This is an over-the-top dining experience at one of Budapest's most opulent restaurants. In 2011, it was awarded with the title of "Most Beautiful Café in the World." Sounds like something you can't miss, right?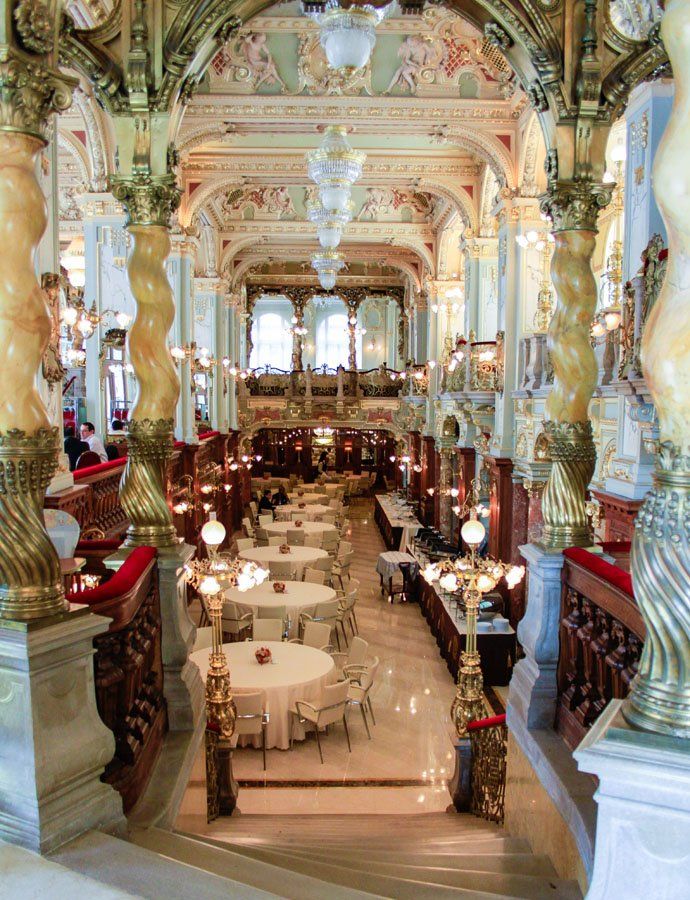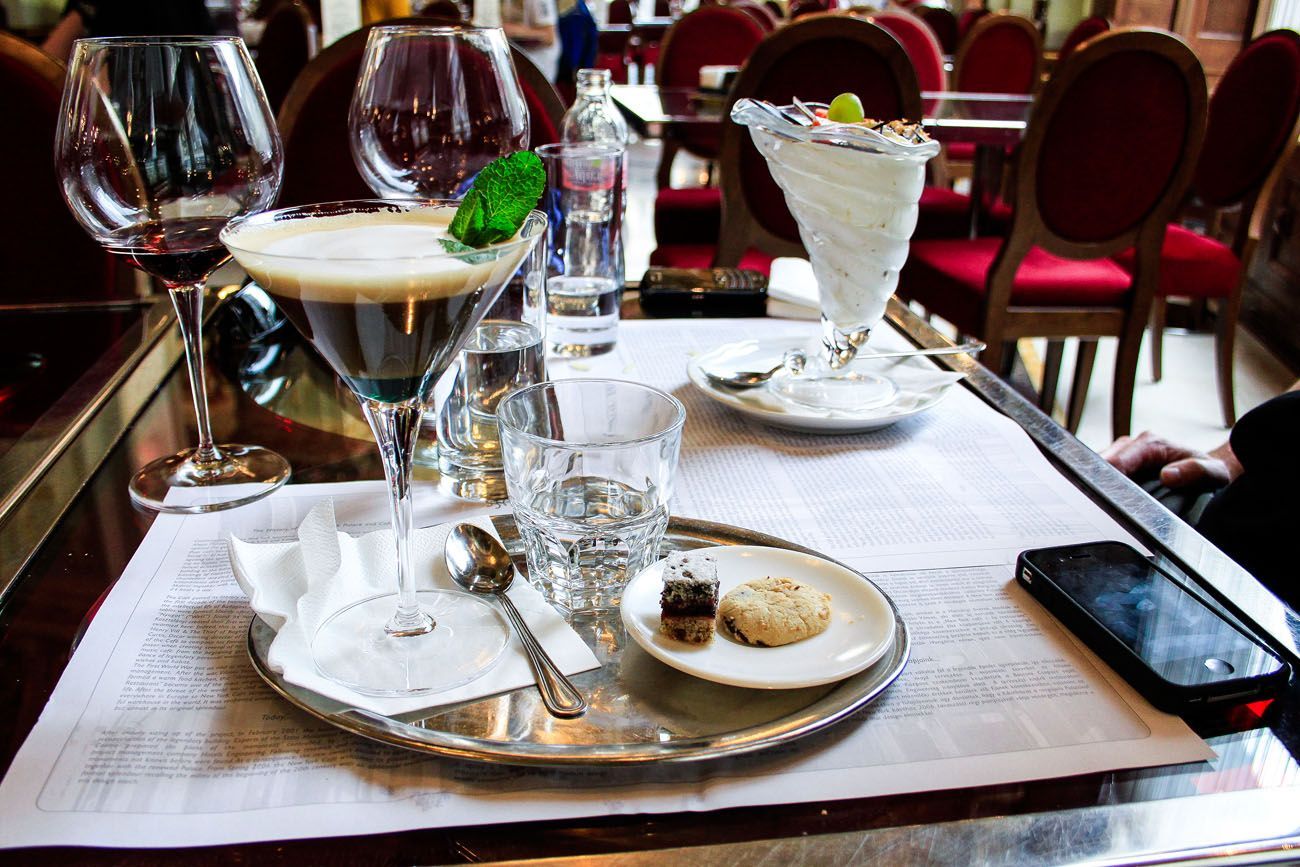 Meals and drinks can be a little pricey and making a reservation before your visit to Budapest is recommended.
1:30 House of Terror Museum
For the best history lesson on Budapest from World War II through the Soviet occupation, visit the House of Terror Museum. This is a very informative and sobering look at the atrocities that occurred during these times. The museum is located in the same building that the communist regime used to torture and imprison Hungarian dissidents.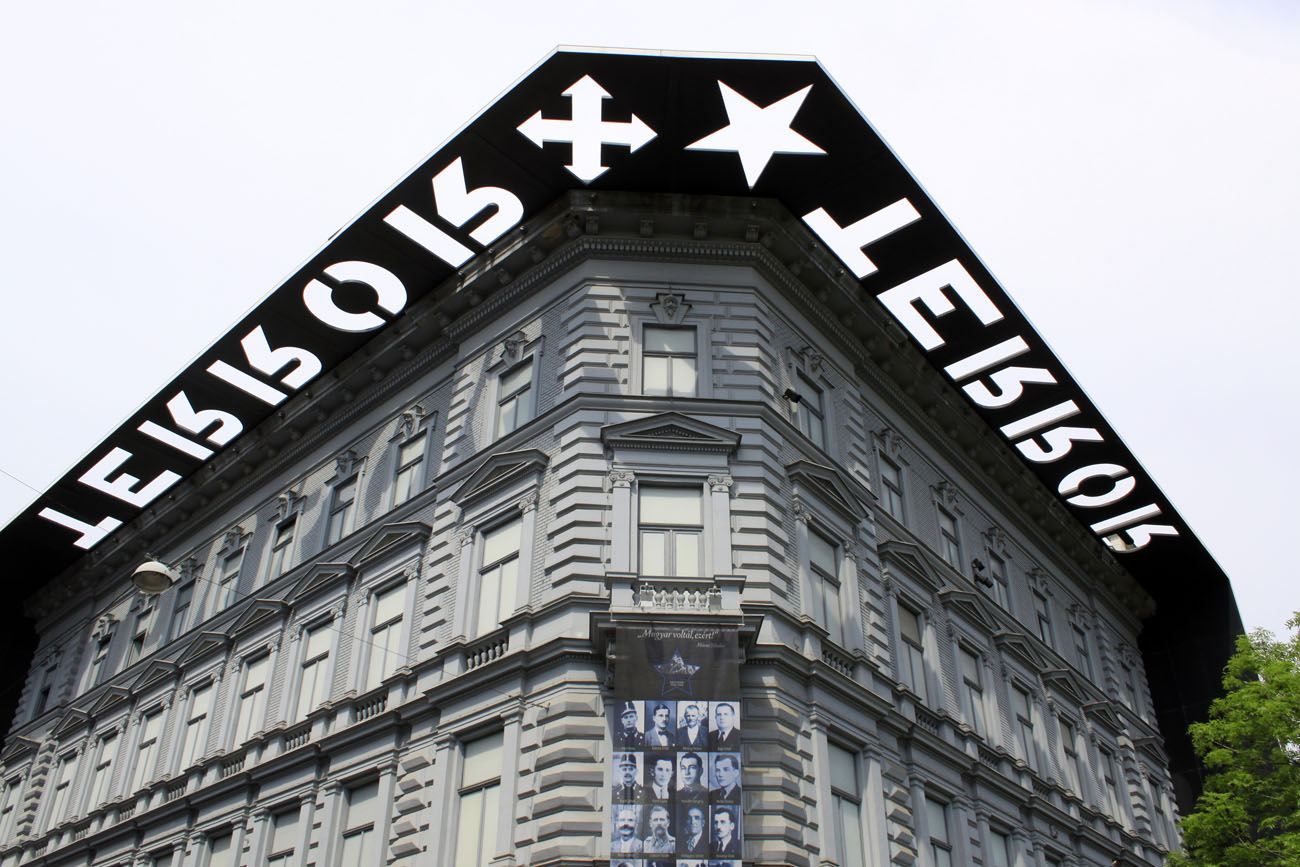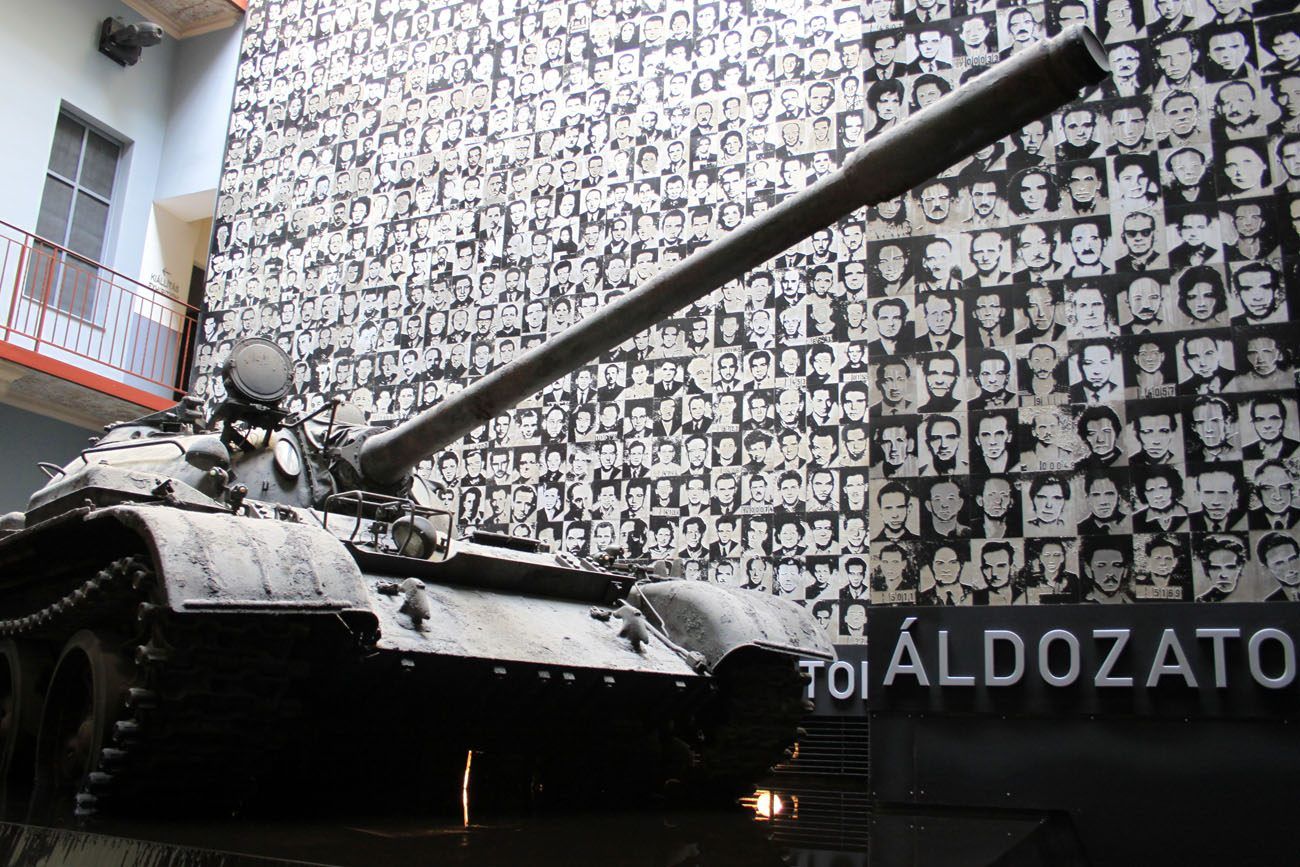 Renting the audio guide is a must. You would be lost in the museum without the commentary and the history it provides. Visits here last approximately 2 to 3 hours. Lines to enter the museum can be long midday.
If you are here with kids, have no interest in WWII history, or the line is absurdly long, consider skipping this museum. However, this really is an eye-opening look into this important piece of Budapest history and Tim and I think a visit to Budapest would not be complete without a visit here.
Website: Get hours and pricing on the official website.
4:30 pm Heroes Square and City Park
From the House of Terror Museum, take the M1 metro line 3 stops to Heroes Square (Vorosmarty utca to Hosok tere).
Heroes Square (Hosok tere) is the "who's who" of Hungarian history. Standing in the colonnades are 14 important Hungarian leaders.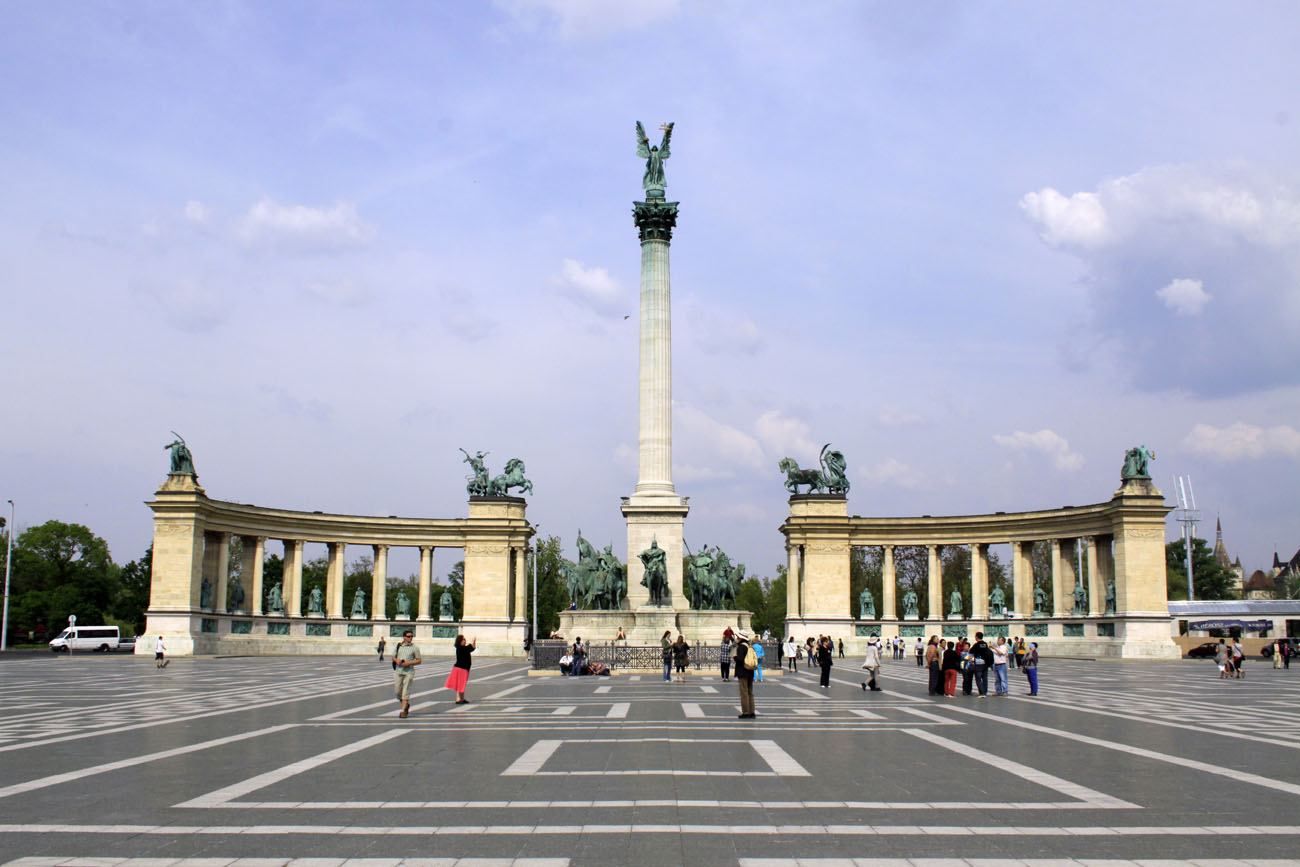 Beyond Heroes Square is the City Park (Varosliget). This is a pretty place to go for a stroll, depending upon how much energy you have left. I do recommend walking over to Vajdahunyad Castle, a castle that was built in 1896 to resemble the castles of Transylvania, Romania.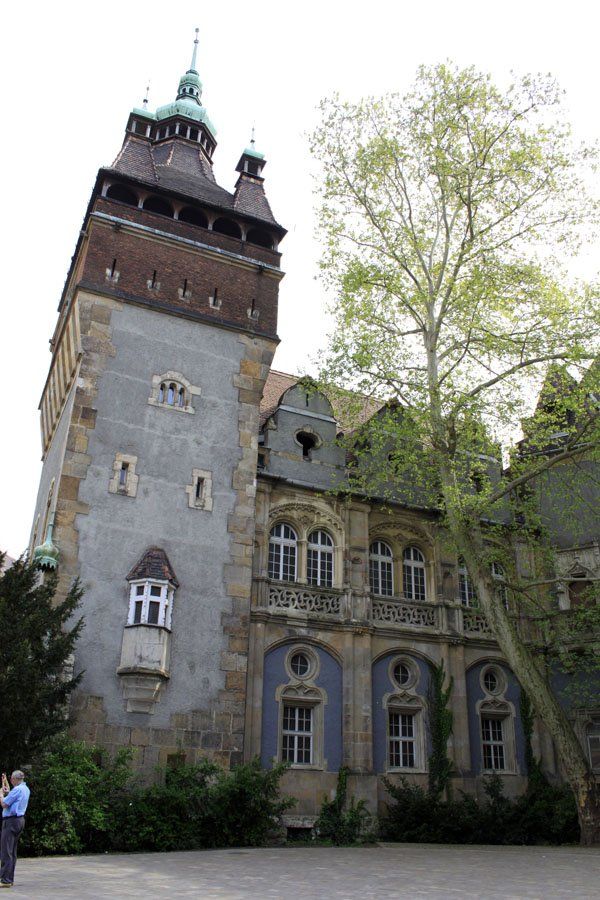 5 pm: Szechenyi Baths
Touristy? Yes. Worth it? We think so!
Budapest is built over thermal hot springs and all over the city these springs have been turned into thermal pools. Szechenyi is the most popular and most iconic in Budapest.
Join the crowds, relax in the healing, warm waters, and maybe even play a game of chess on the floating chess boards. Our favorite part was swimming in the circular whirlpool.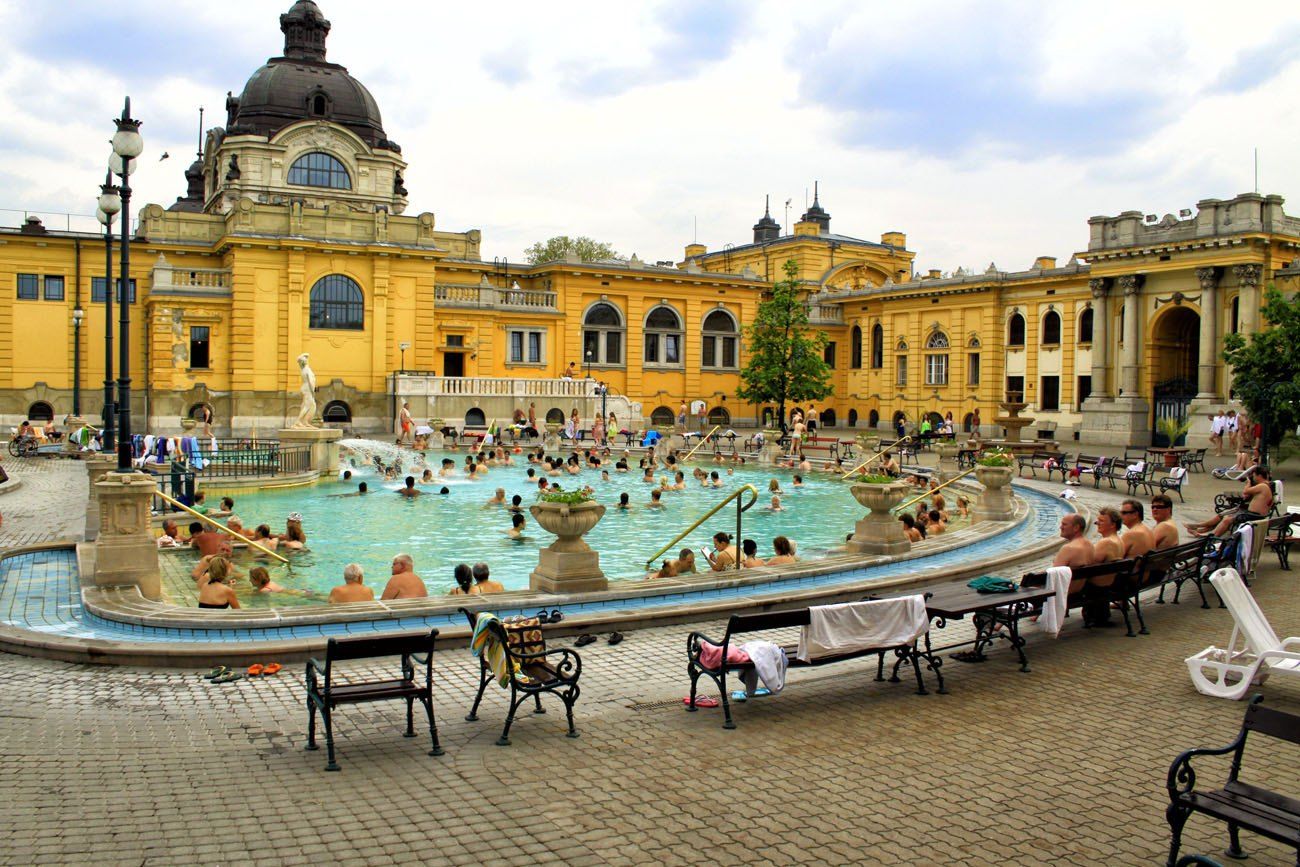 Finding an attendant who speaks English can be a challenge and you will have to rent a towel as part of your admission fee.
Fast-Track tickets: If you are visiting from May to October, consider purchasing fast-track tickets. These tickets are a little more expensive but they will let you skip the line if there is one.
Get all of the details, including hours and pricing, on the official Szechenyi Baths website.
7:00 pm Dinner at Gundel
End the day with a gourmet dinner at Gundel, one of Budapest's most famous restaurants. It is located just a short walk from the Szechenyi Baths.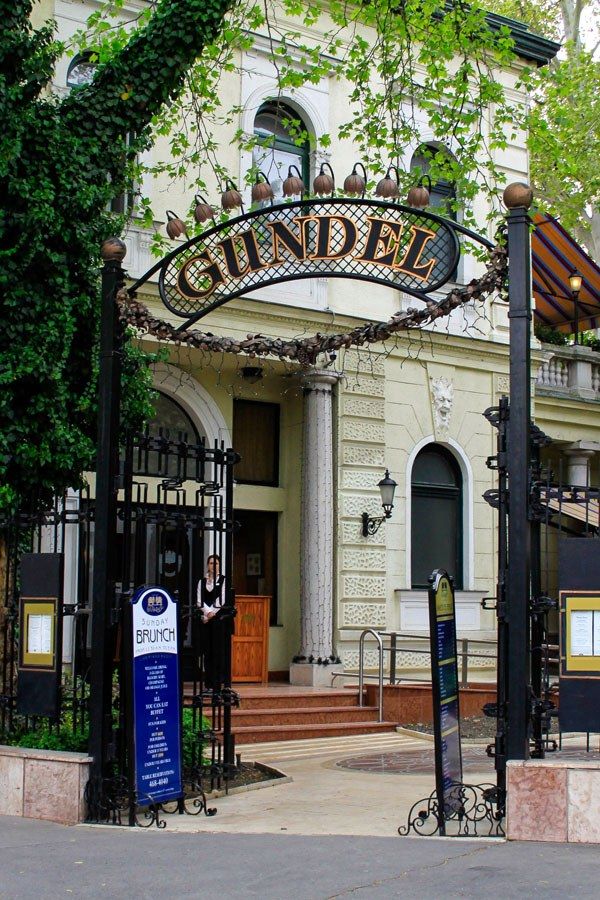 ---
How to Get Around Budapest
Budapest has an excellent transportation network, the one good thing that communism did for this city. Every site on this itinerary can be reached by tram, bus, or metro.
For a detailed run-down on how to use the public transportation, read this post.
Should I Buy the Budapest Card?
The 48-hour Budapest Card costs €33 (about 13,000 HUF). It provides unlimited travel on Budapest's public transportation network, two free walking tours, free admission to several museums (none of which are part of this itinerary), and minimal discounts to places such as the Szechenyi Baths and the House of Terror Museum. The only benefit of the Budapest Card is the unlimited use of the public transportation network for "free."
A one-day travel card costs HUF 2,550. Two of these cards cost a grand total of HUF 5,000. This is a savings of HUF 8,000 off of the Budapest Card. Click here for full details on the travel card.
Skip the Budapest Card and purchase two one-day travel cards. If you are staying longer, consider purchasing a three-day travel card for HUF 5,500.
When to go to Budapest
The best time to visit Budapest is during the spring and fall months. The weather is pleasant with occasional rain showers and comfortable temperatures. The summer months are crowded and hot. It can get up to 100°F (35°C) in July and August. The winter months can be bitterly cold with snow but this season gets the fewest amount of tourists.
We visited Budapest at the end of April. Daytime temperatures were in the high 60's to low 70's and cooler at night.
Where to Stay
LUXURY: Four Seasons Hotel Gresham Palace. For the ultimate in luxury and service, book a room at Gresham Palace. It's hard to beat the location since you will be within walking distance of most sites in Budapest. Ask for a room overlooking the Danube River.
MID-RANGE: The Hilton Budapest. This is where we stayed. We chose this hotel for its location on Castle Hill and its stunning view of Parliament. It was amazing beginning and ending each day with this view, our favorite in Budapest. The Hilton also has an important history in Budapest. It was built in the 1970's, during Communist rule, and it was a symbol of western freedom during a very gloomy time for Hungary.
BUDGET: Flow Hostel. Located next to the Great Market Hall, this hostel gets rave reviews for its well-equipped kitchen, common areas, staff, and cleanliness.
---
If you have any questions about this Budapest itinerary, let us know in the comment section below.
Where are You Going Next?
If you plan to continue your tour of Europe, check these out:
CENTRAL EUROPE ITINERARY: Learn how to put together Budapest, Vienna, and Prague together in our
AUSTRIA: Learn how to spend one day in Hallstatt, one day in Salzburg, and get a list of the top 10 things to do in Vienna. We also have a guide to the best things to do in Innsbruck.
CZECH REPUBLIC: Learn how to day trip to Cesky Krumlov and get a list of the best things to do in Prague.
SLOVAKIA: Learn about the best things to do in Bratislava and how to plan your visit to the High Tatras of Slovakia.
EUROPE ITINERARIES: Check out our article 10 Days in Europe: 10 Amazing Itineraries for 10 different ways to visit the best places in Europe. And if you have less time, check out our guide to 25 Ways to Spend One Week in Europe.
Recommended Reading and Travel Guides:


Note: This post contains affiliate links. When you make a purchase using one of these affiliate links, we get paid a small commission at no extra cost to you.
All rights reserved © Earth Trekkers. Republishing this article and/or any of its contents (text, photography, etc.), in whole or in part, is strictly prohibited.