For those who want to tour three of Europe's great cities, this central Europe itinerary is perfect. Start with Budapest, a gorgeous city known for its thermal baths, unique architecture, and stunning setting along the Danube River. Next, travel to Vienna, a sophisticated city rich in history and culture. End with Prague, the most beautiful of the three cities (in our opinion), laced with Gothic architecture that somehow remained unharmed during World War II. We even added in a side trip to the quaint but incredibly scenic Cesky Krumlov, one of Europe's great small towns.
Be prepared to walk through some of Europe's most beautiful cities, dine in outdoor cafes, learn some important European history, go to the opera (for only a few euros!!), and sample some of Europe's best beer.
Central Europe Itinerary: Day 1
Arrive in Budapest
Depending on your flight, most likely you will arrive in Budapest in the morning or early afternoon. Check into your hotel, get settled, and do some exploring around your hotel. To get from the airport to your hotel, you can use public transportation, arrange for a private transfer, or used a shared shuttle service.
A wonderful, low-key introduction to Budapest is a cruise on the Danube River.

Have dinner and go to bed early, doing your best to get adjusted to the time change as quickly as possible.
We recommend: Hilton Budapest in the Castle District. From your hotel window, gaze across the Danube River to the beautiful Parliament building, one of the icons of Budapest. The Fisherman's Bastion is just a few minutes away, offering more of the best views over Budapest.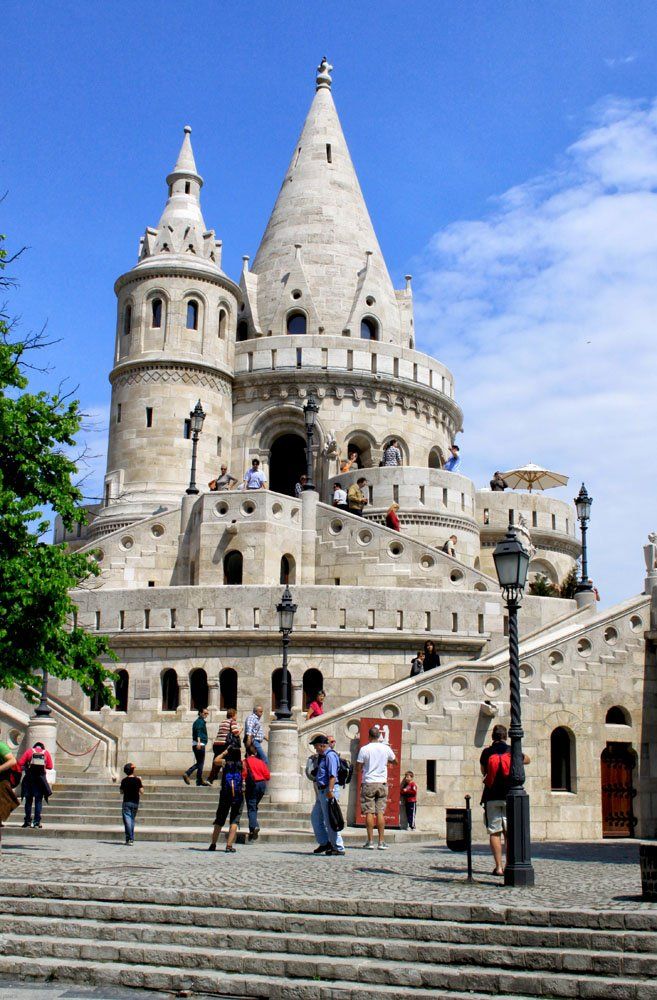 Fisherman's Bastion
---
Central Europe Itinerary: Day 2
Budapest: Fisherman's Bastion, Szechenyi Chain Bridge, St. Istvan's Basilica, and Pest
Budapest is really "two cities," Buda and Pest, that are split by the Danube River. There is much more to visit on the Pest side of Budapest.
Start your day by touring Buda: Fisherman's Bastion, Matthias Church, and Buda Castle. These are some of Budapest's most popular sights and from here you will get some of the best views over the city.
WALKING TOUR OF BUDA: On this 2 to 3 hour walking tour, visit the sights in Buda with a local guide. Visit the Fisherman's Bastion, Matthias Church, the Royal Palace, and hidden gems in buda.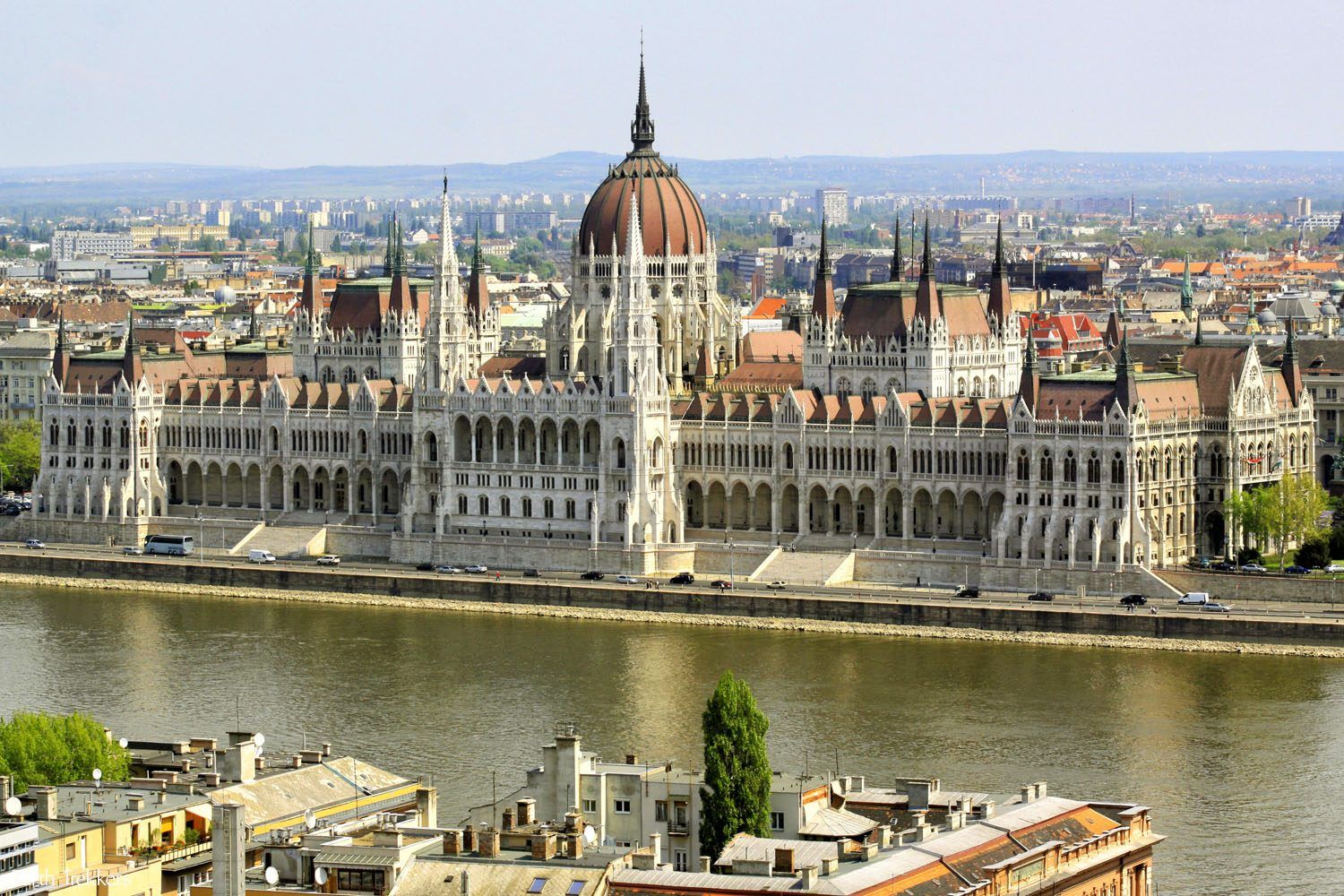 Have lunch at Pest-Buda Bistro or Cafe Pierrot.
Take the funicular down to the Szechenyi Chain Bridge, another Budapest icon. Walk across the Szechenyi Bridge to the Pest side of Budapest. Take a peek inside the Four Seasons Hotel, also known as the Gresham Palace…this place is beautiful!! It's worth a quick look.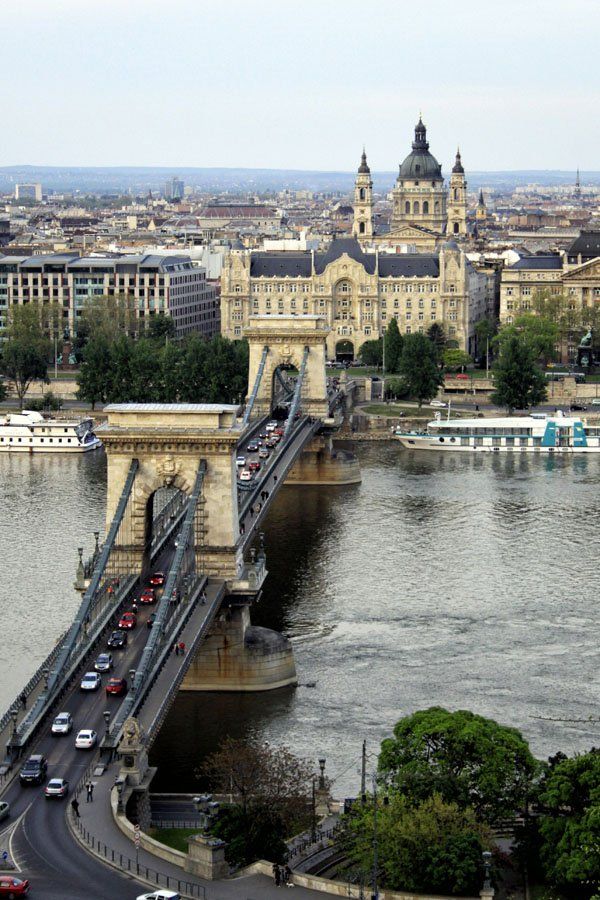 From Gresham Palace, it is just a short walk along a pedestrian-only street to St. Istvan's Basilica, a Roman Catholic Basilica. Tour the Basilica and if you have the energy, climb the dome for more views over Budapest.
In the afternoon, stroll through Pest. Enjoy the view from the Danube Promenade, go shopping in the Great Market Hall, and enjoy another fabulous view of the city from Gellert Hill.
End the day with dinner and drinks. Ruin bars, derelict buildings that have been transformed into cheap yet interesting places to grab a drink, are a unique Budapest experience. For a list of bars to try, check out this list on CNN Travel.
---
Central Europe Itinerary: Day 3
Budapest: Parliament, Opera, House of Terror Museum, New York Cafe, Szechenyi Baths
In the morning, tour Parliament, Budapest's grandest building. The only way to see it is on a tour and tours sell out far in advance. Make sure you book your tickets well before you visit Budapest.
PRO TRAVEL TIP: Click here to visit the official website to reserve your Parliament tickets in advance.
Near Parliament is "Shoes on the Danube," a memorial to Jewish people who were shot and killed during WWII. This is a very important piece of history in Budapest and should not be missed.
Continue your tour of Budapest with a walk along Andrassy Ut, one of the main streets that runs through Budapest. This avenue is modeled after the Champs-Elysees in Paris. Walk past the Opera house, cafes, and shopping stores to the House of Terror Museum.
Have lunch at the opulent New York Cafe.
After lunch, visit the House of Terror Museum. Journey back in time to WWII. Learn about the atrocities committed by the Nazi's, not only to Jewish people but to the entire city of Budapest. Continue the history lesson as you learn about Communist rule in Budapest enforced by the Soviet Union. You can tour this museum independently or with an experienced guide.
This museum holds nothing back. Be prepared to be shocked, saddened, and outraged by what you will see here. The House of Terror Museum really sends a message about what it was like to live in this city during the 20th century. This is not the place to bring young children…the exhibits are visually explicit and can be quite shocking.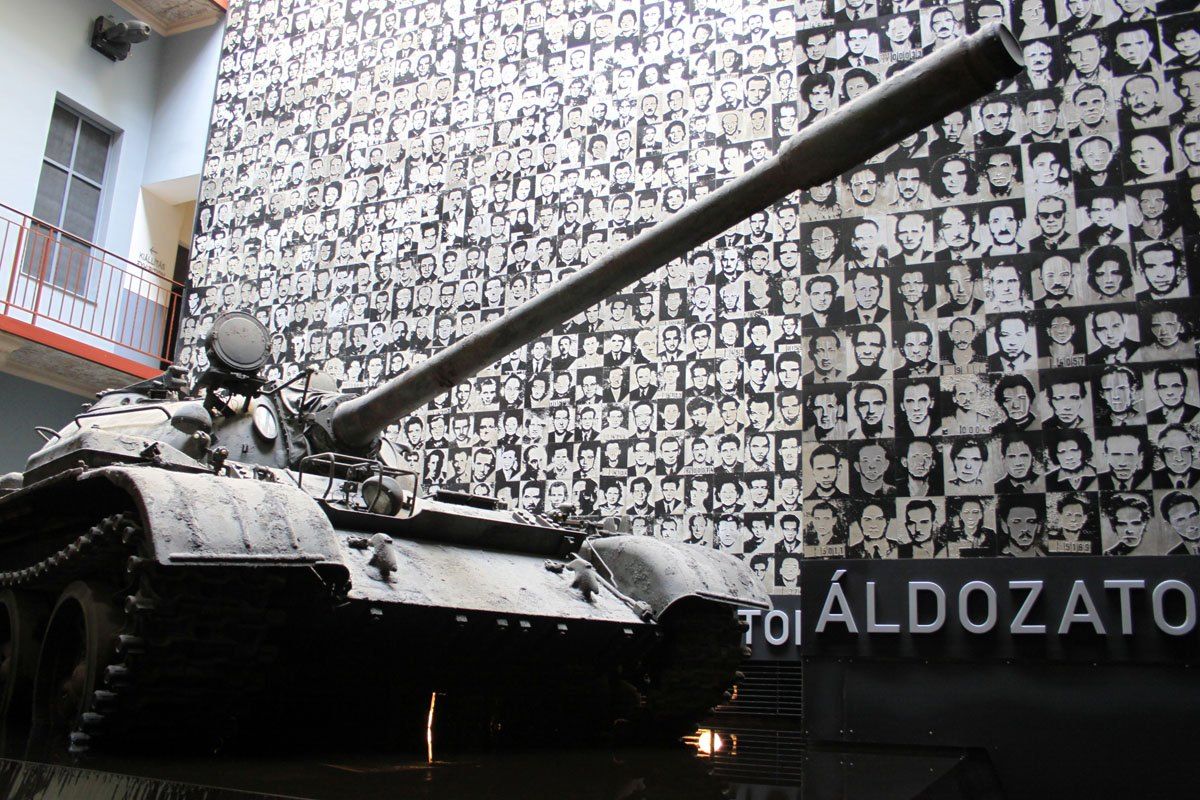 Walk or take a taxi to Heroes' Square and then stroll around the park. Spend an hour relaxing in the thermal baths at the world famous Szechenyi Baths. End the day by having drinks and maybe even dinner at nearby Gundel restaurant.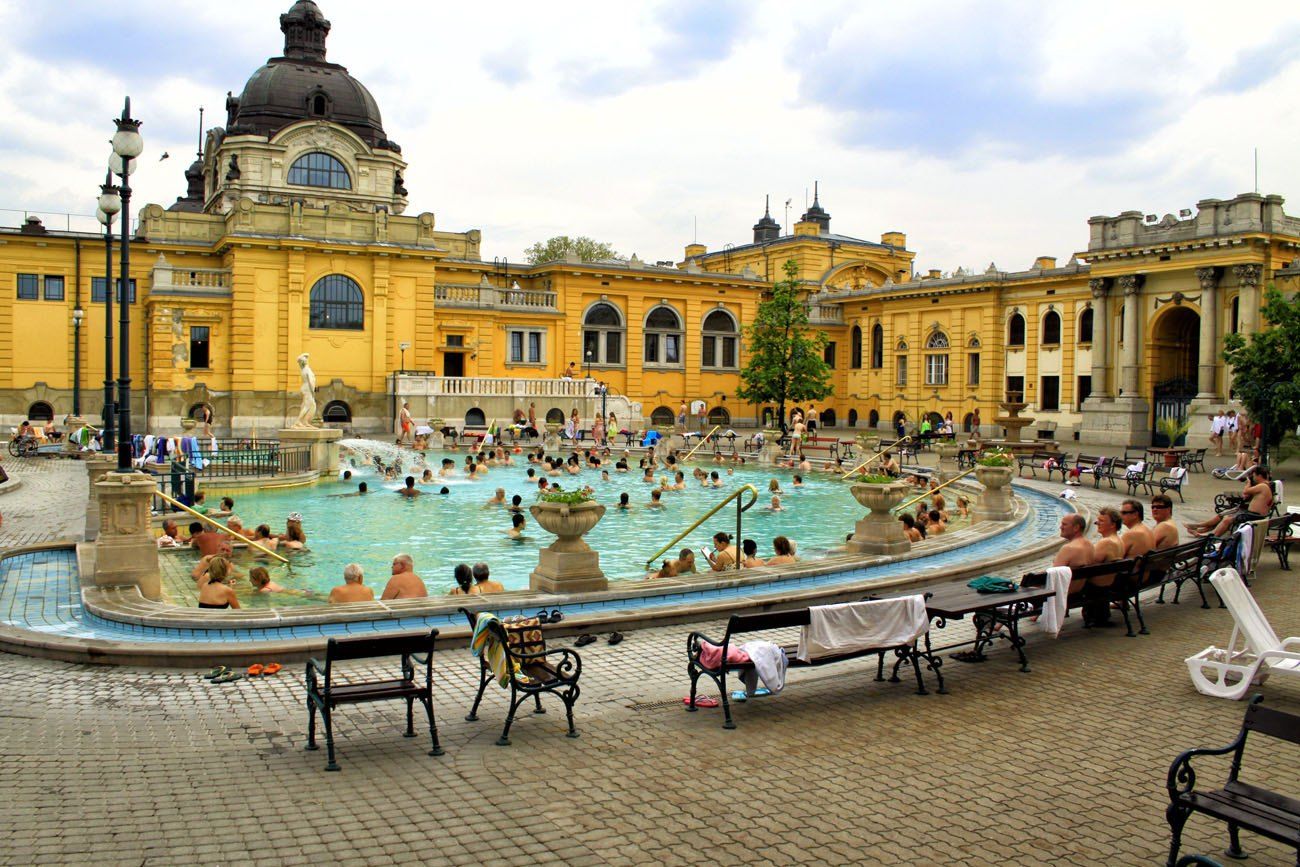 ---
Central Europe Itinerary Day 4
Travel from Budapest to Vienna, tour Vienna
Take a train from Budapest to Vienna. The journey takes between two to three hours and is very scenic. Once in Vienna, take the metro or a taxi to your hotel.
We recommend: Hotel am Stephensplatz. This hotel is located at Stephensplatz, one of the main squares of Vienna. Enjoy views out of your hotel window of Stephensdom, the church that is one of the icons of Vienna. From here, most of the main sites are within walking distance. If you need to take the metro, the station is literally just around the corner from the hotel. It does not get any more convenient or scenic than this!
Spend the afternoon touring the area around Stephensplatz. Go inside Stephensdom and climb the tower for some of the best views over Vienna. Walk down Graben, a famous shopping street, and make sure you visit Demel, famous for its gourmet chocolate and desserts.
If you want to visit Vienna with a local guide, this private tour can be customized for your interests. Your guide will meet you at your hotel and then take you on a walking tour to Vienna's must-see sights. It's great way to learn about the history of Vienna and see the city through the eyes of a local.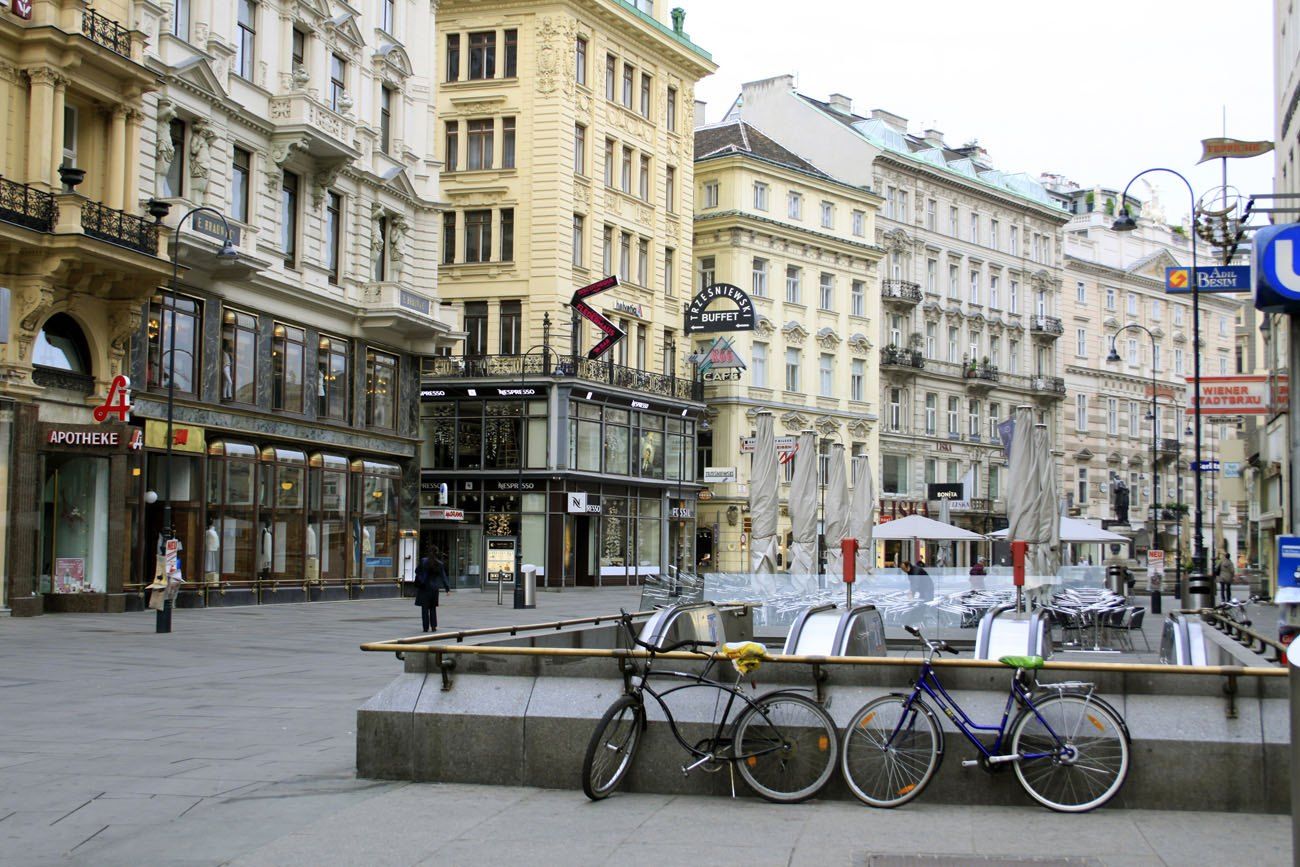 Have an early dinner and then it is time to go to the opera!! The Vienna State Opera is one of the premiere spots in the world to watch the opera and did you know that you can watch a performance here almost for free? Standing room tickets are sold for just a few euros…the perfect opportunity to tour this beautiful building and watch a world class opera performance in Europe. You can also take a guided tour of the Vienna State Opera.
End your day by having a slice of the world famous Sacher Torte at Cafe Sacher.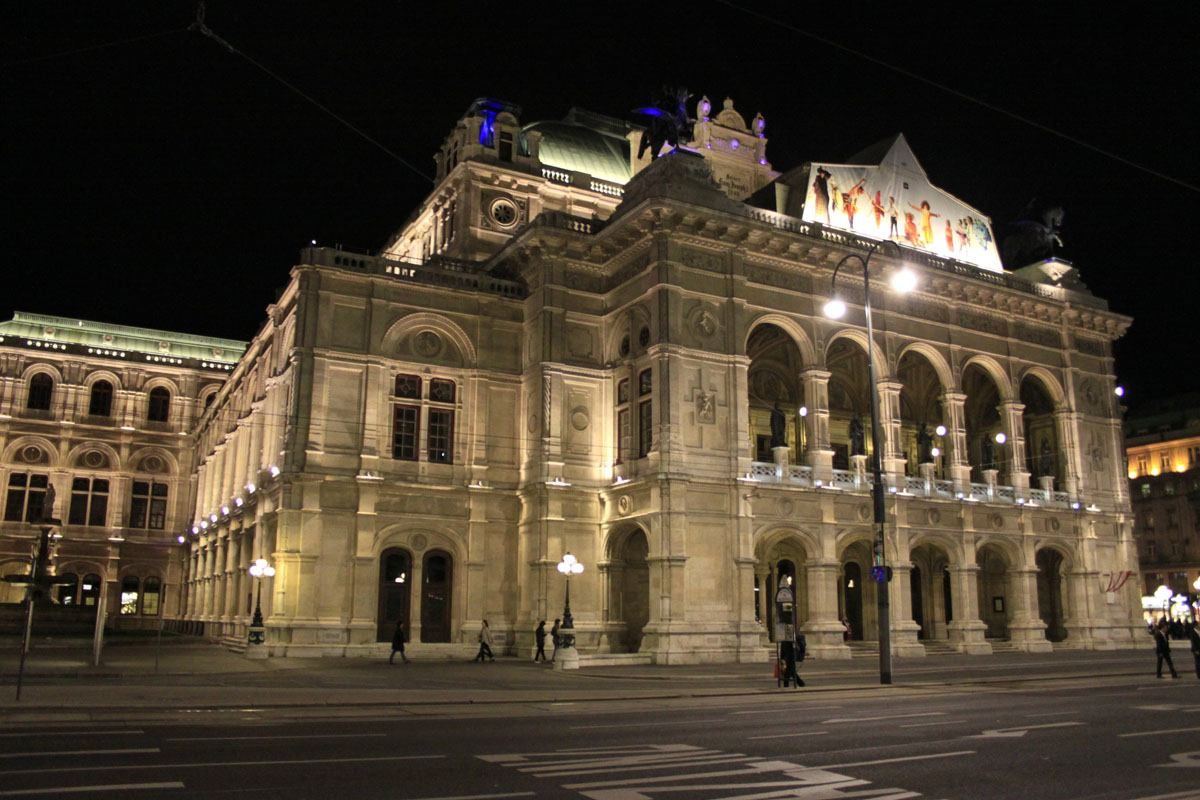 ---
Central Europe Itinerary Day 5
Vienna: Schönbrunn Palace, Hofburg Palace, Vienna at Night
Vienna has one of the best cafe scenes in all of Europe. Start your day by having a breakfast you will not soon forget at one of these cafes. We recommend Cafe Central.
Visit Schönbrunn Palace, the summer residence of the Hapsburgs. For those who have been to Versailles, you may experience deja vu, as these two residences are very similar.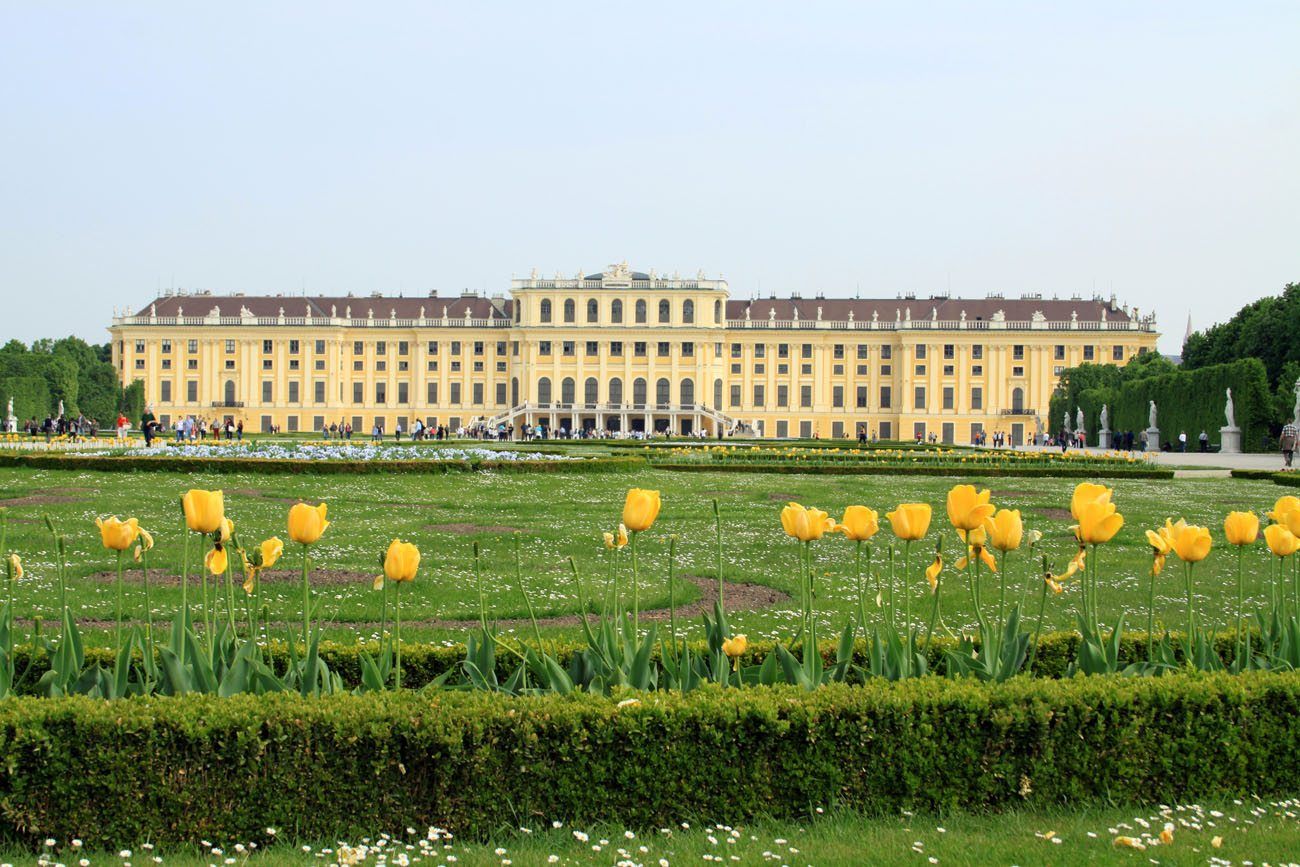 Return to the heart of Vienna and continue your journey through the history of the Hapsburgs by visiting the Hofburg Palace (the home of the Hapsburgs) and the Kaisergruft (the crypt that holds the remains of the Hapsburgs).
Have dinner in town. After dinner, for an almost free tour of Vienna illuminated at night, take the tram along Ringstrasse, watching as the Opera, Hofburg Palace, Rathaus, and other famous buildings glide by.
---
Central Europe Itinerary Day 6
Vienna: Kunsthistorisches Museum, Belvedere Palace, Heuriger
The Kunsthistorisches Museum is home to works of art by Vermeer, Caravaggio, Titian, and Raphael. The interior of the museum is just as impressive as the artwork. With this combination ticket, visit the Kunsthistorisches Museum and the Imperial Treasury. On display at the Imperial Treasury are the Austrian and German crowns and the largest cut emerald in the world.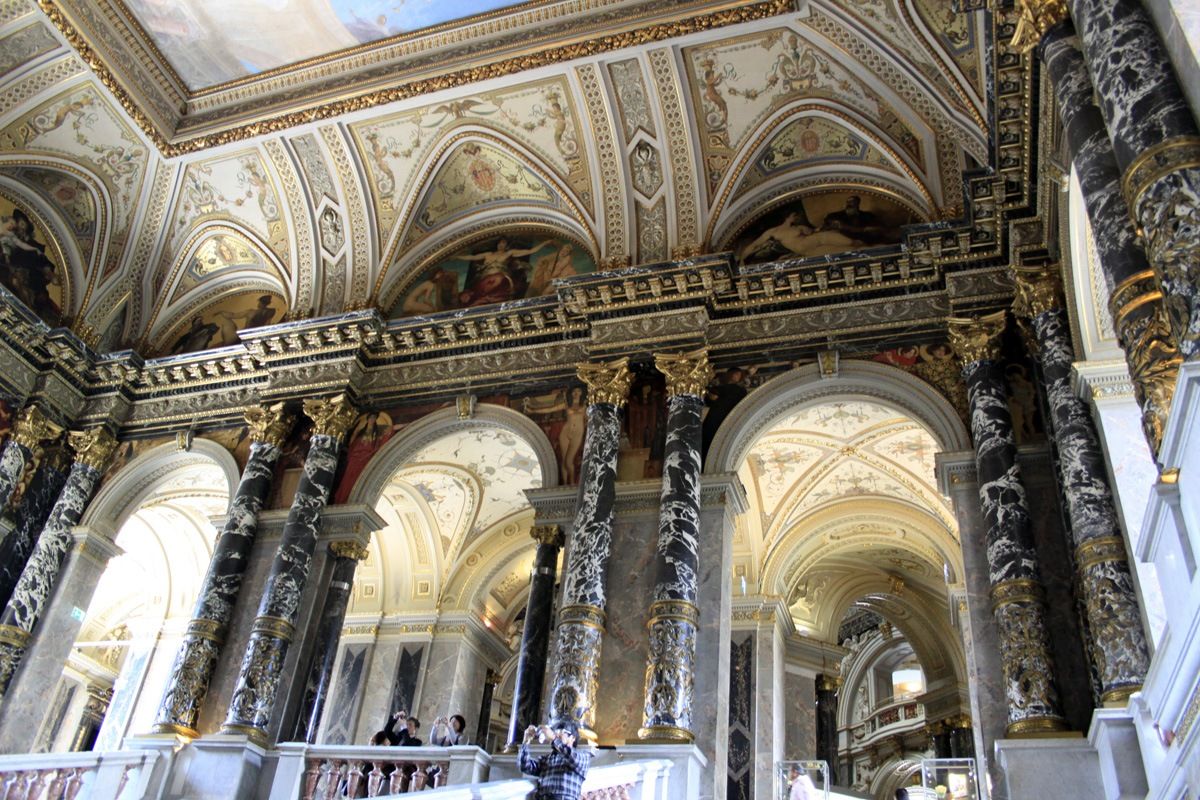 After a leisurely lunch, tour the Belvedere Palace, which is the place to see artwork by Gustav Klimt.
From the Belvedere Palace it is a long tram ride out of the heart of Vienna to the Vienna Woods. Now you will be on the outskirts of Vienna and your tour of Vienna will end with a truly authentic Viennese experience.
Tonight, dine at a heuriger. A heuriger is a wine garden serving homemade wine and small meals of traditional Viennese foods. This is one of the best ways to get off of the tourist track and get a different glimpse of Vienna and its culture.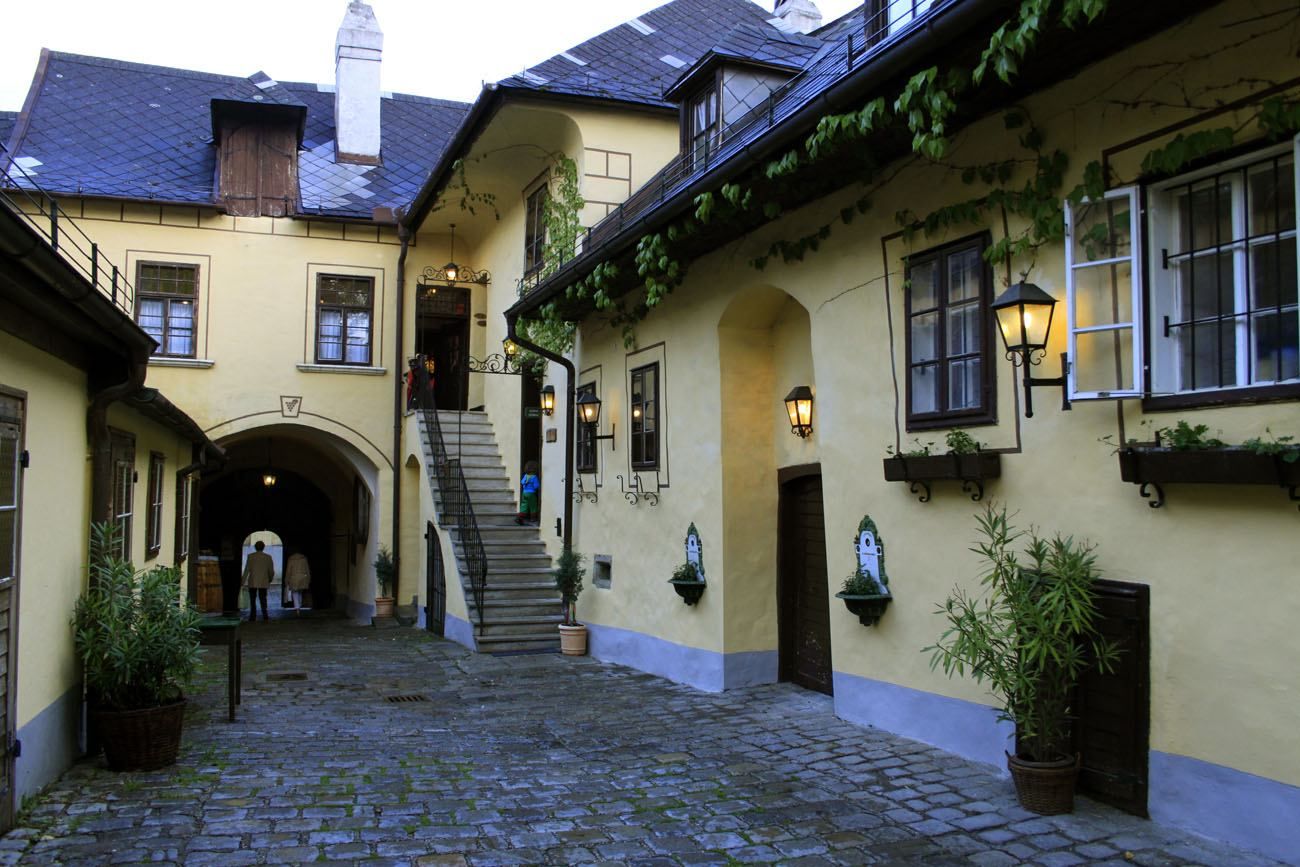 ---
Central Europe Itinerary Day 7
Drive from Vienna to Prague, Visiting Cesky Krumlov Along the Way
Yes, you can take a train from Vienna to Prague, but you would be missing one of Europe's lesser known treasures…Cesky Krumlov. This requires renting a car for one day (or hiring a shuttle service) and driving from Vienna to Prague, but trust us, it is worth it!
From Vienna it is a two to three hour drive on the autobahn to the small, medieval town of Cesky Krumlov. On this itinerary, you have just a few hours to wander the streets of this quaint, little town, but it is just enough time…Prague is waiting.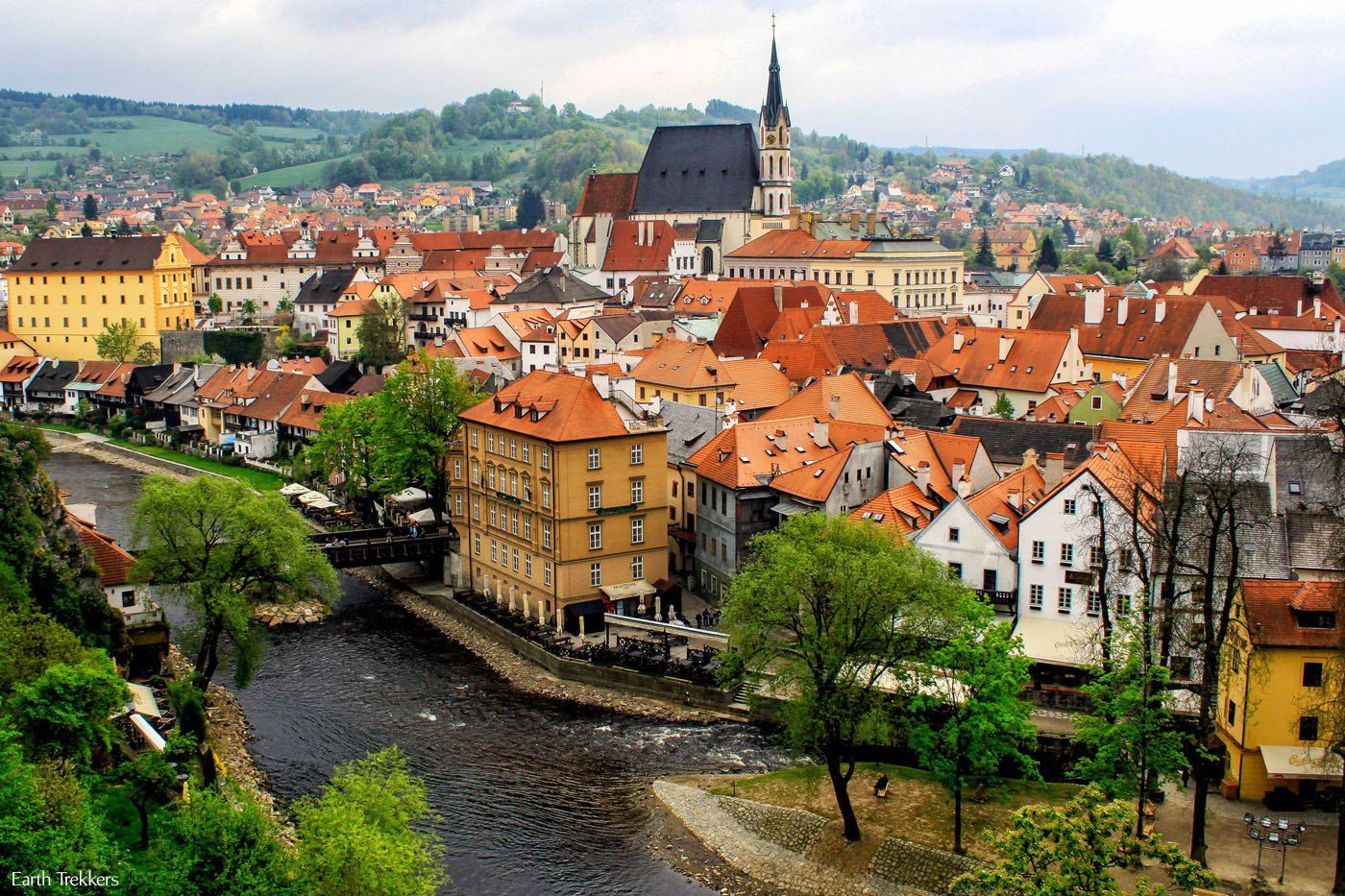 About renting a car for this visit to Cesky Krumlov: Drop fees (the fee for picking up a rental car in one country and dropping it in a different country) have increased in recent years. You may find that the fee is just too expensive to rent a car in Vienna, visit Cesky Krumlov, and drop the car in Prague. Another way to do this is to take the train directly from Vienna to Prague and on a separate day, day trip to Cesky Krumlov by train, bus, shuttle, or rental car round trip from Prague.

You can also hire a private sightseeing transfer that will take you from Vienna to Prague, with a visit to Cesky Krumlov along the way. This transfer also includes a guided tour of Cesky Krumlov. If you do this Central Europe Itinerary in the opposite direction, it is also possible to book this transfer from Prague to Vienna.

Read our article How to Plan a Day Trip to Cesky Krumlov for full details.
From Cesky Krumlov, it is a two hour drive to Prague. Once in town, return your rental car. By now, it is most likely late afternoon. You have just enough time to visit the Old Town (Stare Mesto) and climb the Town Hall tower for amazing Prague views. Don't miss the astronomical clock, which puts on a brief show at the top of every hour.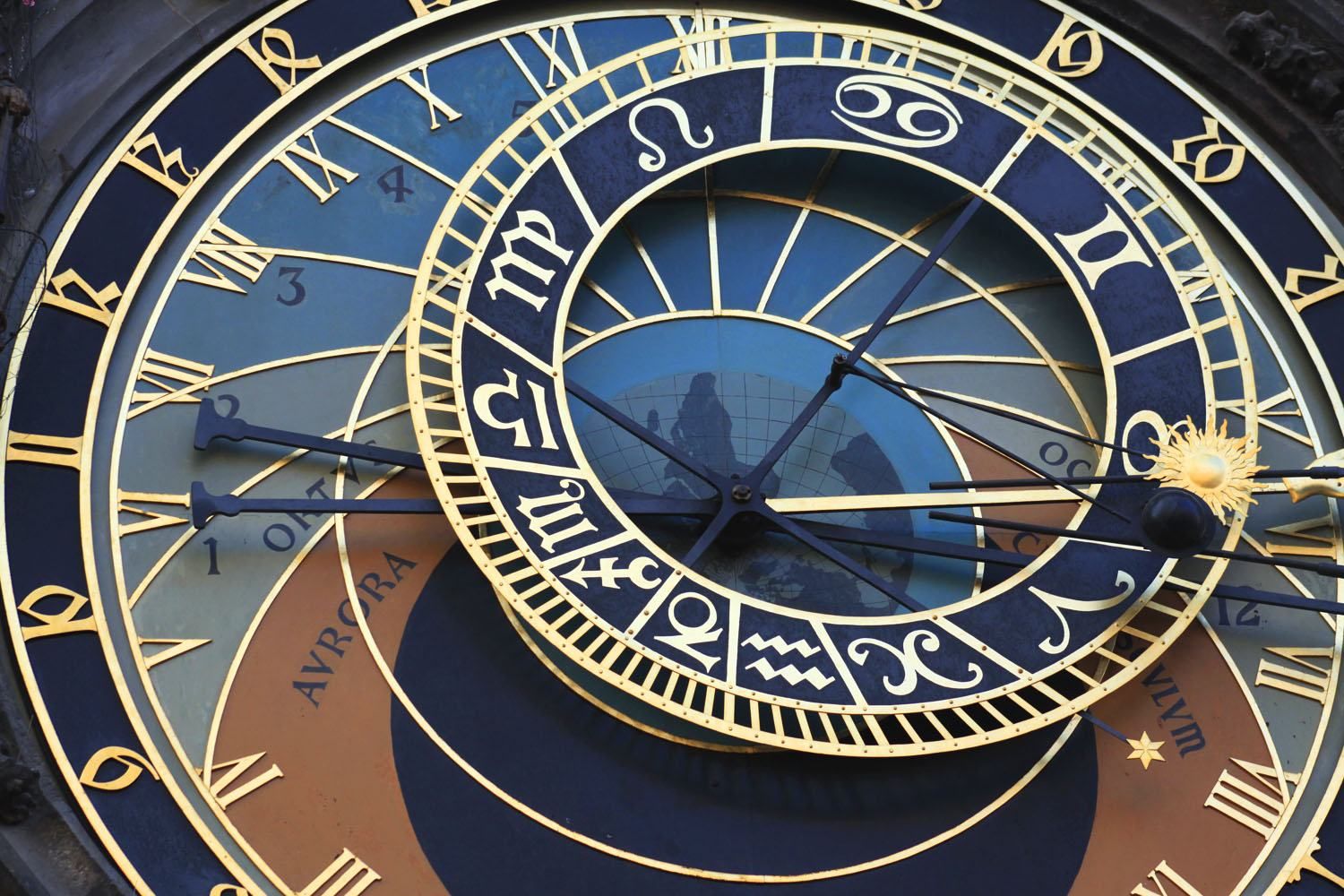 End the day with a sunset walk across Charles Bridge.
We recommend: Hotel Paris Prague. Located just a few blocks from the Old Square, this beautiful hotel is in a prime location. It is clean, comfortable, and quiet. From here, you can walk to most of Prague's main sites.
---
Central Europe Itinerary Day 8
Prague: Jewish Quarter, Charles Bridge, Prague Castle, Pub Crawl
Start your day by touring the Jewish Quarter of Prague. Visit the old Jewish cemetery and the Old New Synagogue (the oldest synagogue is central and eastern Europe). Get the most out of your visit with this guided tour of the Jewish Quarter.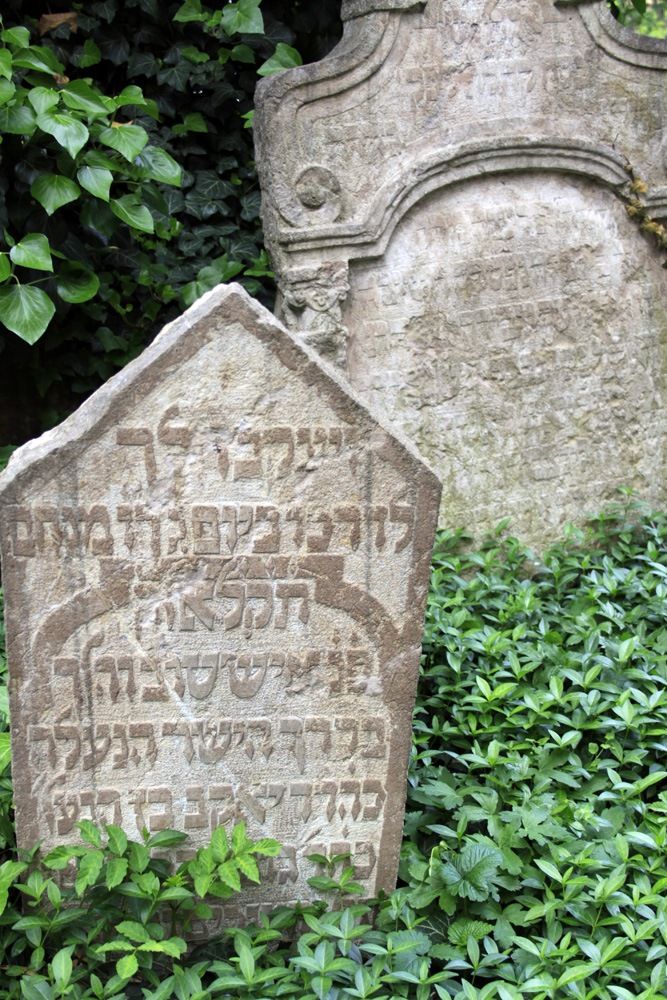 Prague is called the "Golden City of a Hundred Spires." The best way to see this is by climbing the towers that dot Prague's skyline. For one of the best views over Prague, climb the Old Town Tower Bridge, located at Charles Bridge. From here, get a bird's eye view of Charles Bridge with Prague Castle forming the backdrop. It's a great view!
Walk across the Charles Bridge and enjoy the view. Take a quick detour to Lennonova Zed, also known as the Lennon Wall. Covered with ever-changing graffiti, this is one of the most colorful spots in Prague.
Have lunch at Coda Restaurant or Baracnicka Rychta before touring Prague Castle and St. Vitus' Cathedral. Plan ahead by purchasing this guided tour of Prague Castle in advance. Both the Small Group Tour option and the Private Tour option include your admission ticket and an experienced guide.
End the day with a pub crawl in Prague. The Czech Republic brews fantastic beer and there's no better place to sample it than in Prague. Popular spots are U Fleku, U Medvidku, and U Pinkasu.
---
Central Europe Itinerary Day 9
Prague: Powder Tower, Wenceslas Square, Petrin Tower
Ideas for things to do today include a climb up the Powder Tower for a different view of Prague, a walk up to Wenceslas Square (the sight of several uprisings in Prague during the past one hundred years), or a visit to the Mucha Museum for art lovers.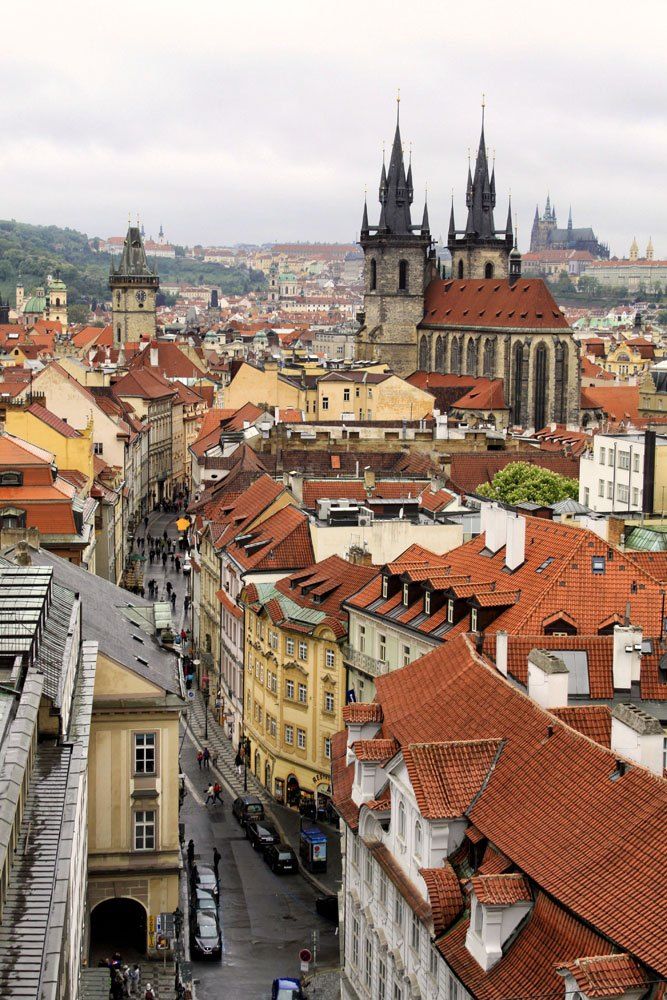 View from the Powder Tower
Spend the afternoon on a food tour of Prague and end the day at Petrin Tower for one, final amazing view over Prague.
---
Central Europe Itinerary Day 10
Depart Prague
Catch your flight home or continue on to your next destination.
---
When to Go to Central Europe
The best time to visit Budapest, Vienna, and Prague are during the spring and fall months. Weather is pleasant and tourist numbers are low. The weather is still very pleasant during the summer months but these cities can get very crowded. The winter months have bitterly cold temperatures and snow but very few tourists.
With More Time
Do you have more than 10 days? Here are some nearby destinations that you can add onto this central Europe itinerary, whether you have 1, 2, 3 or more days.
With one extra day:
Bratislava makes a great day trip from Vienna. Learn more in our post Top 10 Things to Do in Bratislava.
With two days:
Salzburg is 3 hours from Vienna. With two days, you can travel out to Salzburg, visit the town, spend the night in Salzburg, and then travel back to Vienna or continue to Prague. It takes 6 to 7 hours by train to travel to Prague, but another option is to spend more money for a direct shuttle service.
Get the full details on how to plan your visit to Salzburg in our post One Perfect Day in Salzburg.
With three days:
Add one more day onto your visit out to Salzburg and visit Hallstatt, a fairytale town that has become quite popular in recent years. Learn more about what to do and how to plan your time in our post One Perfect Day in Hallstatt.
On this full day tour from Vienna, visit Hallstatt from Vienna. This tour includes your transportation and you will visit Hallstatt, Salzkammergut, and take a boat cruise on Hallstätter See (in the summer).
Advice on Planning Your Central Europe Itinerary
If you are planning your central Europe itinerary, I recommend you read our article 7 Things to Know When Planning a Trip to Europe. In this article, get itinerary planning advice, including how to create an itinerary that lets you see what you want to see without being too rushed.
Tours in Budapest, Vienna & Prague
Here are a few more unique things to do in Budapest, Vienna, and Prague that can be added onto this Central Europe Itinerary.
---
If you have any questions about this Central Europe Itinerary, let us know in the comment section below!
More Information for Your Trip to Europe
CZECH REPUBLIC: For a list of the top experiences, check out our article Best Things to Do in Prague. We also have information about how to day trip to Cesky Krumlov.
AUSTRIA: Learn about the best things to do in Vienna, how to spend one day in Salzburg, and how to have the best experience in Hallstatt.
GERMANY: The Bastei Bridge is a beautiful place to visit in Saxony, Germany. Learn about the best things to do in Berlin, how to day trip to Rakotzbrucke, and how to spend 10 days in Bavaria.
SLOVAKIA: Learn about the best things to do in Bratislava, how to visit the High Tatras of Slovakia, and how to hike to Rysy.
TRAVEL ITINERARIES: For more travel itineraries for destinations around the world, take a look at our Travel Itineraries page.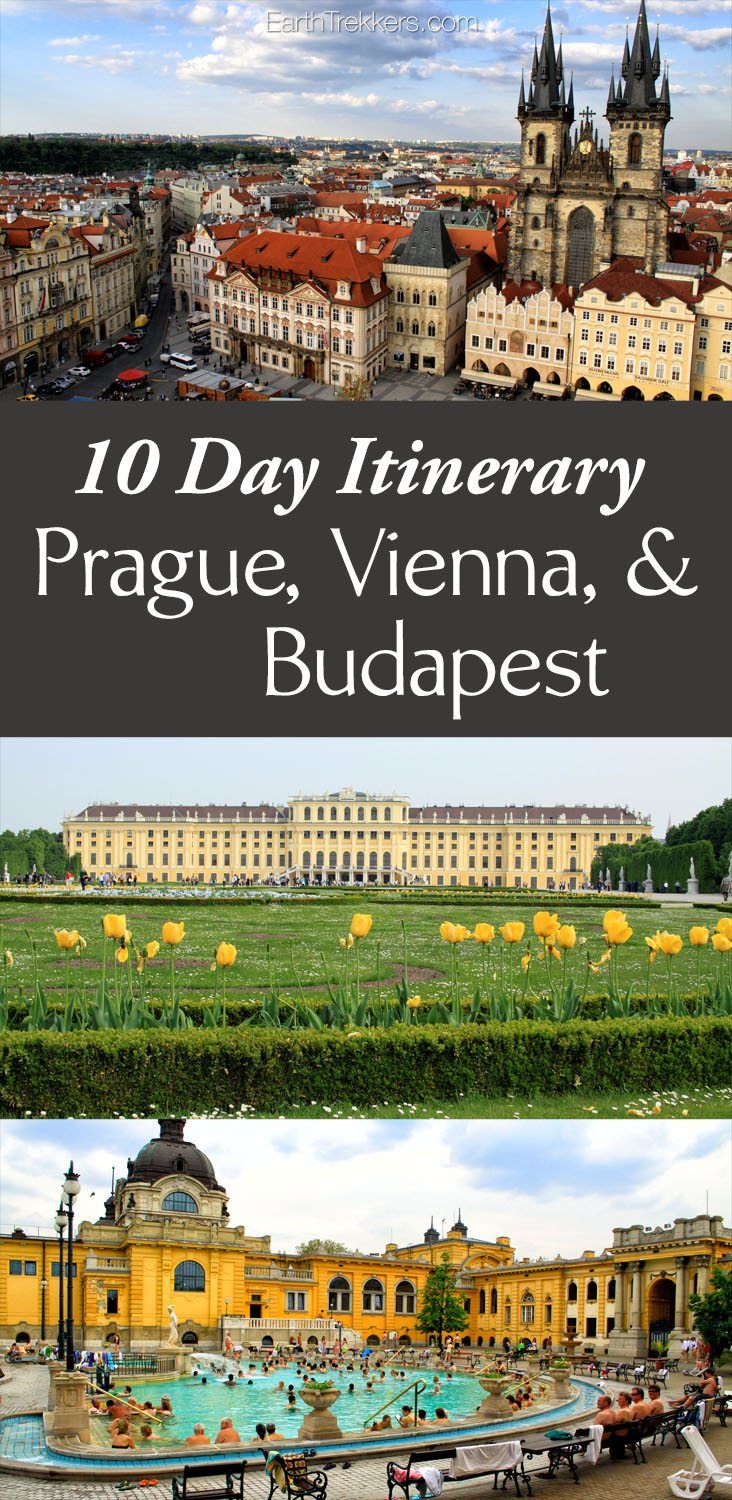 Note: This post contains affiliate links. When you make a purchase using one of these affiliate links, we get paid a small commission at no extra cost to you.
All rights reserved © Earth Trekkers. Republishing this article and/or any of its contents (text, photography, etc.), in whole or in part, is strictly prohibited.