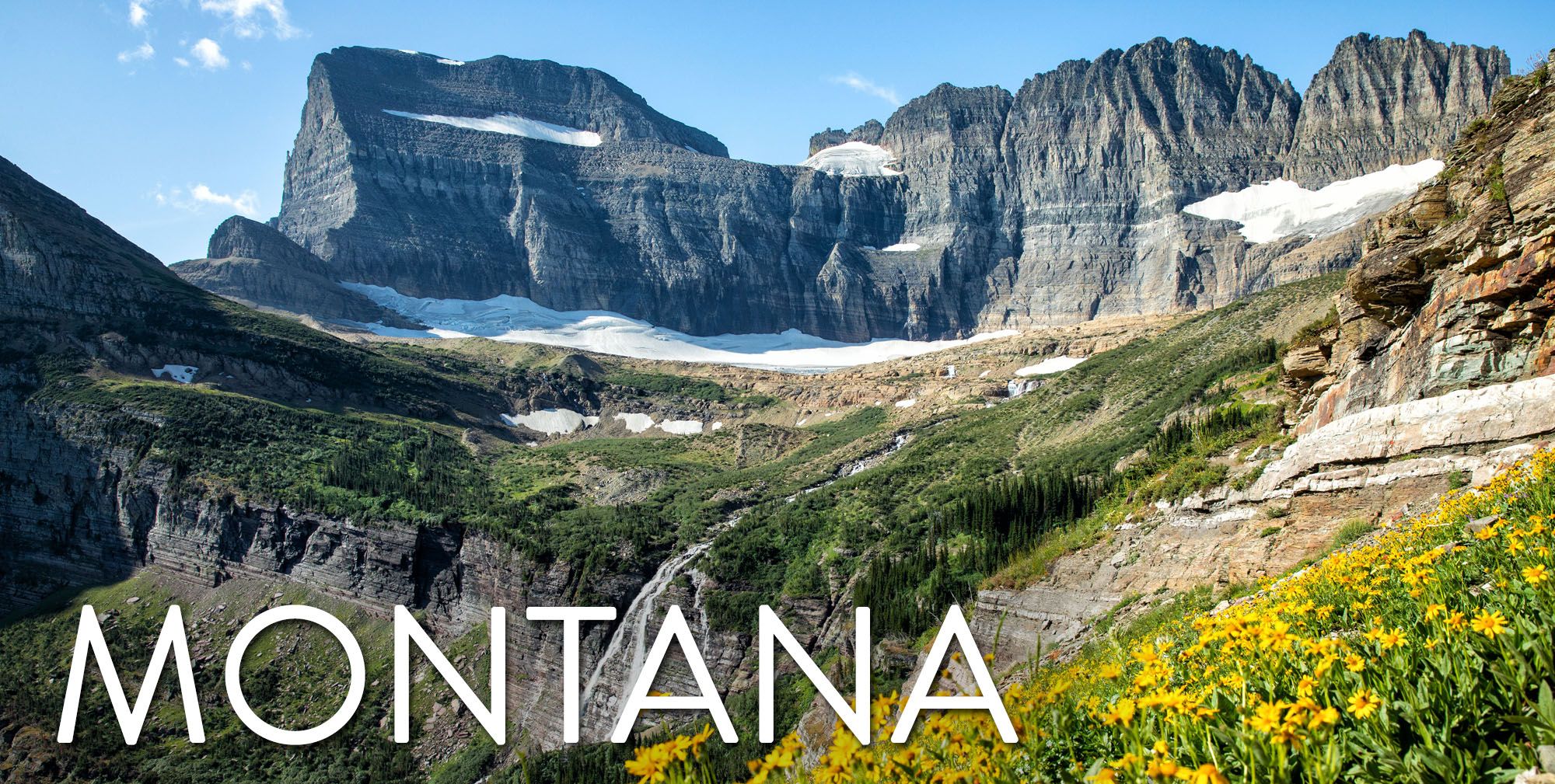 Experience Montana, a state nicknamed the Big Sky Country for its beautiful natural scenery and vast untouched lands. Here you can explore the mountains in Glacier National Park, ski at one of America's top resorts, and embrace the western culture of Montana's cities. Additionally, the state is rich in gold rush history and it is brimming with Native American culture. So, whether you are an outdoor enthusiast or a traveler wishing to relive the 1860's, Montana is a destination any traveler will fall in love with.
From the top things to do in the park, to the best trails to hike, and sample itineraries to help you plan your time, here are our articles about Glacier National Park.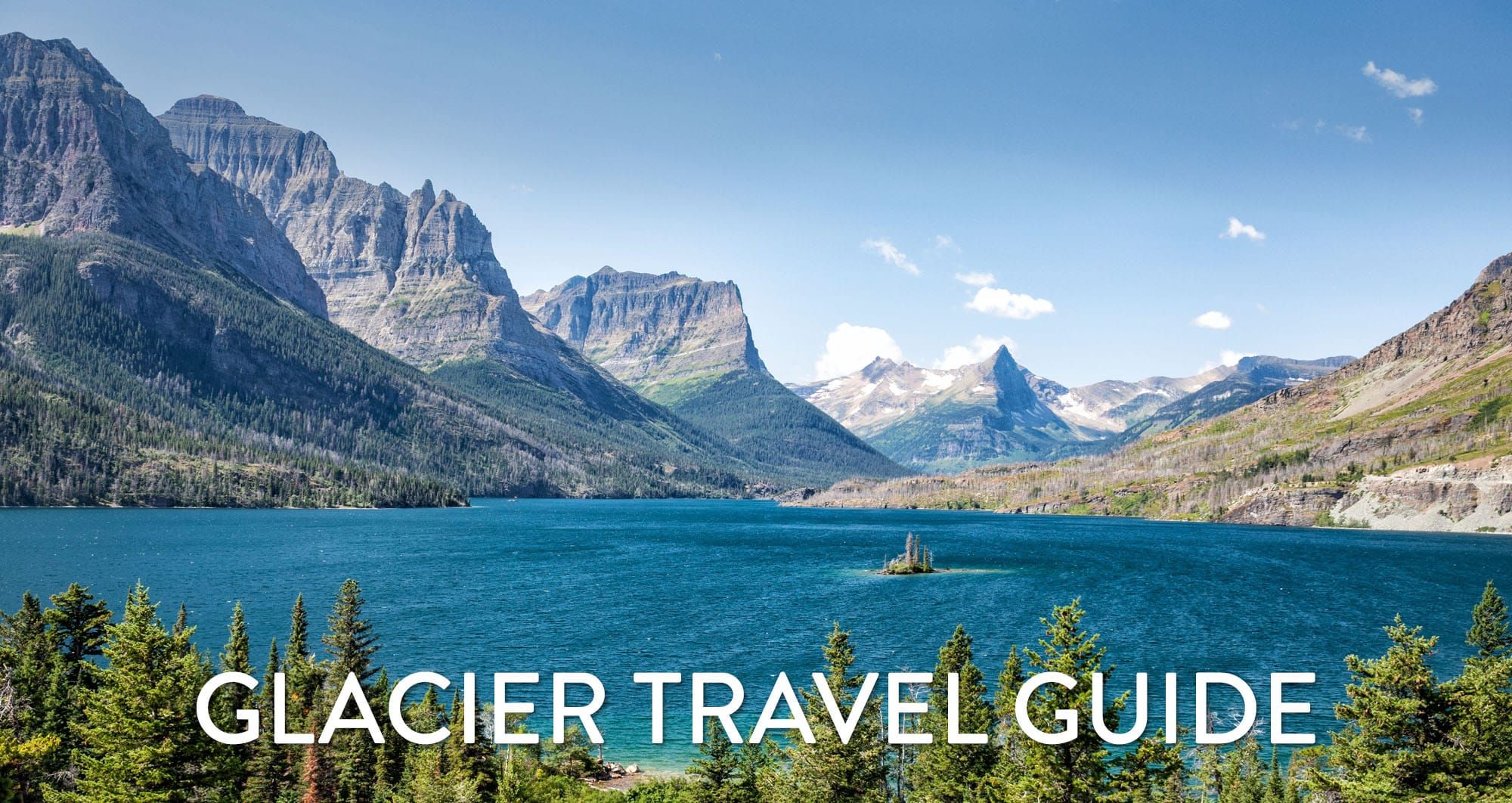 Yellowstone
A very small portion of Yellowstone National is located in Montana. Here are a few of our top articles about Yellowstone. To read all of our guides, check out our
Yellowstone National Park Travel Guide.
Beartooth Highway
is a 68-mile road that runs along the border of Montana and Wyoming, connecting the towns of Red Lodge and Cooke City. In this guide to Beartooth Highway, learn how to plan your visit, what to do along the drive, and when to go.
Grand Teton, Yellowstone, and Glacier National Parks are three of the top parks to visit in the United States. With 10 days, you can visit all of them on an epic road trip.
More Information about Montana
Here are a few more articles about things to see and do in and around Montana.
Top Experiences in Montana
Glacier National Park. With glacier-capped mountains, brilliant aquamarine lakes, stunning alpine scenery, wildlife roaming the park, and some of the most exciting hiking trails in the country, it's no wonder that Glacier National Park is called the "Crown of the Continent."
Yellowstone National Park. Yellowstone National Park is a wonderland of geothermal activity, stunning landscapes, and abundant wildlife. Steam hisses out of the ground along walking trails, bison stop cars in their tracks on the main park road, and technicolor hot springs never fail to amaze even the most seasoned traveler.­­
Beartooth Highway. Beartooth Highway is a 68-mile road that runs along the border of Montana and Wyoming, connecting the towns of Red Lodge and Cooke City. It is one of the most scenic drives in the USA. Along Beartooth Highway, you will travel through several national forests, view the tallest peaks in Montana, see nu­­merous alpine lakes, and have the option to add on short hikes to ­­viewpoints and waterfalls.
Helena. Visit the elegant capital of Montana, which was founded as a gold camp in 1864. Helena is a beautiful city bursting with history on the gold rush and the Lewis and Clark expedition. Come to tour the capital's past, visit a nearby ghost town, and eat at authentic western saloons.
Bozeman. Bozeman is a small mountain town that has a perfect blend of western traditions and modern structure. Around the city you can find authentic cowboy bars, delicious restaurants, art galleries, and performance venues. If you are an avid hiker, camper, or skier, Bozeman makes a great base to settle down in. ­
Butte. Butte is an urban city that boomed during the gold rush. Today the city is one of the Nation's largest National Historical Landmark Districts. Around the city, Butte has many museums that teach visitors about the gold rush and tours that will take visitors through ghost-towns, speakeasies, and mines. If you are fascinated in Montana's rich history, Butte is a must-visit destination.
Whitefish. Whitefish is a vivid mountain town just west of Glacier National Park. Here you can head to a bar for locally-brewed beer, shop at boutiques and art galleries, and relax in luxury mountain lodges. Additionally, Whitefish Mountain Resort is rated one of the best ski resorts in the world, making this charming town a perfect destination for avid skiers.
Big Sky. Big Sky is one America's top ski resorts with award-winning trails and beautiful mountain views. The park makes for thrilling skiing, rapid dog sledding, epic mountain biking, beautiful hiking, safe camping, and exciting white-water rafting. The resort also has a delicious array of dining choices. Whether you are looking for a family-fun activity or to try your skills on advanced routes, Big Sky makes for a wonderful place to visit.
Flathead Lake. South of Whitefish and Glacier National Park is Flathead Lake, a beautiful lake that encompasses over 200 square miles. Along the glistening shoreline lie breweries, restaurants, museums, and galleries to explore. In addition, there are recreation areas that provide boat tours, swimming, kayaking, fishing, and camping. Wild Horse Island sits inside of Flathead Lake, and the island can be visited with a boat tour. The island is known for its wildlife viewing opportunities, as bighorn sheep, mule deer, and wild horses live on the island.
Lewis and Clark Caverns State Park. The Lewis and Clark Caverns State Park houses one of the largest limestone caves in the Northwest. Visitors can take a tour through deep caverns with dripping stalactites, towering stalagmites, and colorful formations. The park also has a large campground, cabins, and picnic sites for visitors to use.
Giant Springs State Park. Travel to one of Montana's largest freshwater springs where you can walk along the glistening waters. The park provides opportunities to go fishing, boating, hunting, hiking, biking, and bird watching. There is also a Lewis and Clark Interpretive Center where you can learn about the Lewis and Clark's voyage around Giant Springs.
Bannack State Park. Time travel back into the Old West at Bannack State Park, Montana's best preserved ghost town. In 1862, Bannack became the site of Montana's first major gold strike, which sparked the gold rush throughout Montana. Today, over 60 structures remain to recall the town's prosperous days. Visitors are welcome to walk around Bannack and guided tours are provided for those who wish to learn the full history of this ghost town.
Little Bighorn Battlefield National Monument. The Little Bighorn Battlefield National Monument commemorates the battle between the U.S. Army's 7th Cavalry Regiment and the Sioux and Cheyenne Indians. Today the battle honors the struggles Native Americans faced in protecting their homeland and life-style. At the monument, visitors can take guided tours around the battlefield to learn of the battle's history, Custer's life, and about the Plains Indians.
Best Time to Visit Montana
If you plan on visiting Glacier National Park, we recommend that you visit between early July to mid-October. Going-to-the-Sun Road is open at this time. The Many Glacier and Two Medicine areas may be open before and after these dates, but snow on the trails can make hiking hazardous. It's best to visit Glacier National Park in the summer and early fall if you plan to hike and if you want the opportunity to visit all areas of the park.
Montana is a great spot to visit in the winter, especially if you are a snow-sport enthusiast. Montana has world-class ski resorts, dog-sledding opportunities, epic ice-climbing spots, and chilly ice-fishing locations. You can also try the traditional winter sport, skijoring. Yet, even if you are simply looking for a beautiful location to spend the winter, Montana's snowbound landscapes will not disappoint.
The 
US National Parks
 make an excellent travel destination, whether you are planning a cross-country road trip or a weekend getaway. In our guide to the national parks, get detailed trip planning information, advice on which parks to visit by season, and itineraries to help simplify your travel planning process.
Plan Your National Park Trip