Beartooth Highway is a 68-mile road that runs along the border of Montana and Wyoming, connecting the towns of Red Lodge and Cooke City. It is one of the most scenic drives in the USA.
This drive is absolutely spectacular. Along Beartooth Highway, you will travel through several national forests, view the tallest peaks in Montana, see numerous alpine lakes, and have the option to add on short hikes to viewpoints and waterfalls.
Beartooth Highway is a dramatic, beautiful entrance into Yellowstone National Park. And even if you don't have plans to enter or exit Yellowstone from the northeast entrance, adding this experience to your Yellowstone to-do list is well worth it, especially for those who like scenic drives over high mountain passes.
In this guide to Beartooth Highway, learn how to plan your visit, what to do along the drive, when to go, and how to add this to your Yellowstone itinerary.
Note: Before doing this drive, get updates on the National Park Service website and the Montana.gov website for any closures or delays.
What is Beartooth Highway?
Beartooth Highway is a section of US Route 212 that connects Red Lodge, Montana with Cooke City-Silver Gate, Montana. It is 68 miles long.
Starting in Red Lodge, at 5,500 feet, it climbs up to Beartooth Pass, topping out at 10,947 feet. The road then descends towards Cooke City-Silver Gate, winding past alpine lakes, campgrounds, and jagged mountain peaks.
This road passes through portions of Gallatin, Custer, and Shoshone national forests. In the nearby Absaroka-Beartooth Wilderness, there are 20 peaks over 12,000 feet.
Beartooth Highway has been called "the most beautiful drive in America" by On the Road correspondent Charles Kuralt.
This road is maintained by the National Park Service. It is typically closed from early October through Memorial Day, due to heavy snowfall.
When is Beartooth Highway Open?
Beartooth Highway is typically open from Memorial Day through early October.
We drove Beartooth Highway on October 5, 2021. Beartooth Highway closed on October 7, during the first snowfall of the season. Did we get lucky or what?!
The owner of our lodge in Red Lodge, who has lived here for over 40 years, said that this was the latest he could remember Beartooth Highway being open.
Once the road closes, it remains closed until the spring. This road gets a massive amount of snowfall and in some years, it can be as high as 26 feet. In May, and sometimes as late as June (if snowfall has been especially heavy), the road is finally plowed.
Opening and closing dates vary from year to year. To check the status of Beartooth Highway, visit the Montana.gov website. You can also call the Red Lodge Area Chamber of Commerce at 406-446-1718 for current conditions.
How Long Does It Take to Drive Beartooth Highway?
On average, it takes two and a half hours to three hours to drive Beartooth Highway. This gives you time for stops at scenic overlooks along the drive.
It took us just under 3 hours and we stopped frequently for photos. We did not do any of the optional hikes, since we had a lot already planned for the day. But if you plan to do the short hikes and detours listed below, this drive can take a half of a day or longer.
PRO TRAVEL TIP: For photography and lighting, the best time of day to drive Beartooth Highway is between 10 am and 5 pm. Early and late in the day, the sun is not quite high enough in the sky to illuminate the valleys, making photography tricky. We started this drive at 8 am and you will see a lot of shadows in our early photos. But we had no choice, since we had a big driving day ahead of us (we drove through Yellowstone and out to Cody, Wyoming).
Things to Do on Beartooth Highway
Beartooth Highway can be driven in either direction. This list of things to do on Beartooth Highway starts in Red Lodge and ends at Yellowstone National Park, since that is the direction that we did this drive.
How to Use This Map: Click the tab in the top left hand corner of the map to view the layers. You can click the check marks to hide or show layers. If you click the icons on the map, you can get more information about each point of interest.

If you click the star next to the title of the map, this map will be added to your Google Maps account. To view it on your phone or computer, open Google Maps, click the menu button, go to "Your Places," click Maps, and you will see this map on your list.
Red Lodge, Montana
This charming town sits at the base of the Beartooth Mountains. If you are road tripping across the USA with plans to visit Yellowstone, this town is a great place to stay. There are numerous small hotels and lodges to choose from, boutique shops, and several great restaurants.
Tim and I stayed in a cabin at the Alpine Lodge and had dinner at Prerogative Kitchen (both are highly recommended!). Other recommended restaurants are Carbon County Steakhouse, Piccola Cucina at Ox Pasture (Italian), Mas Taco, and Red Lodge Pizza Company.
Beartooth Scenic Byway Welcome Sign
Several miles outside of Red Lodge is the welcome sign for Beartooth Highway. Just beyond this sign, the road begins its thrilling climb up into the mountains.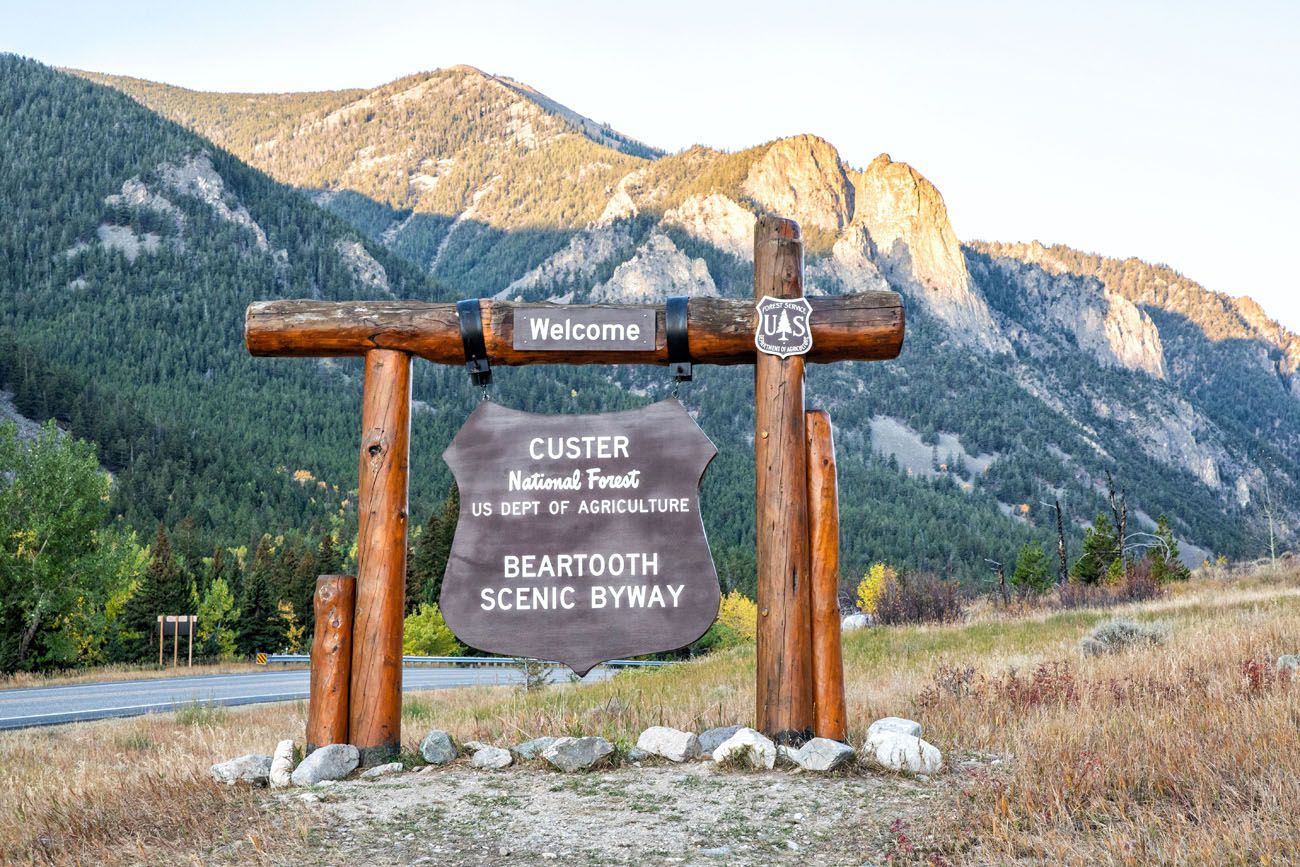 Beartooth Highway Switchbacks
Over the course of several miles, Beartooth Highway steeply ascends up into the mountains. You will drive long, winding switchbacks. The higher you go, the better the views.
The road is very wide with guardrails, so it is safe and easy to drive, just keep your eyes on the road. There are turn outs along the road where you can safely stop to enjoy the view.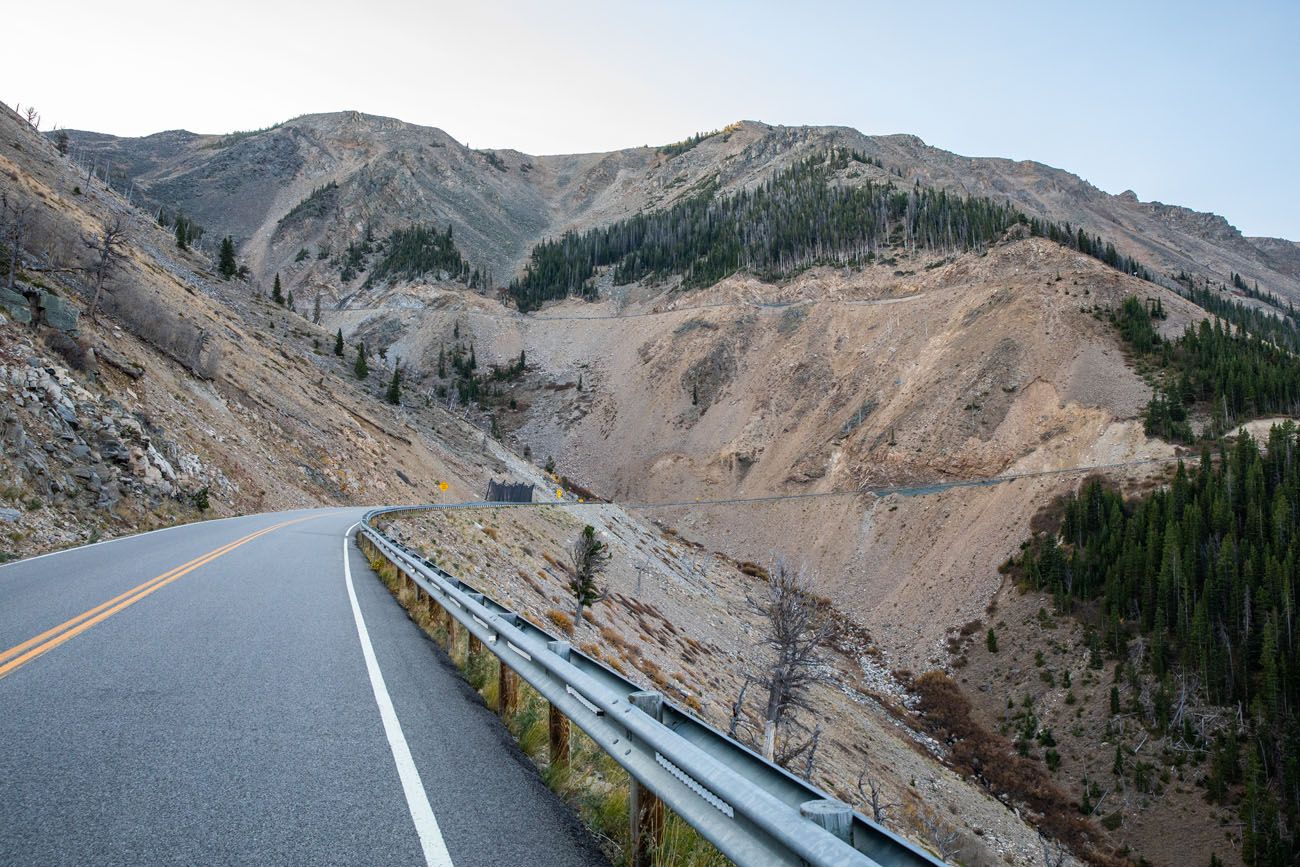 A view of the Beartooth Highway switchbacks.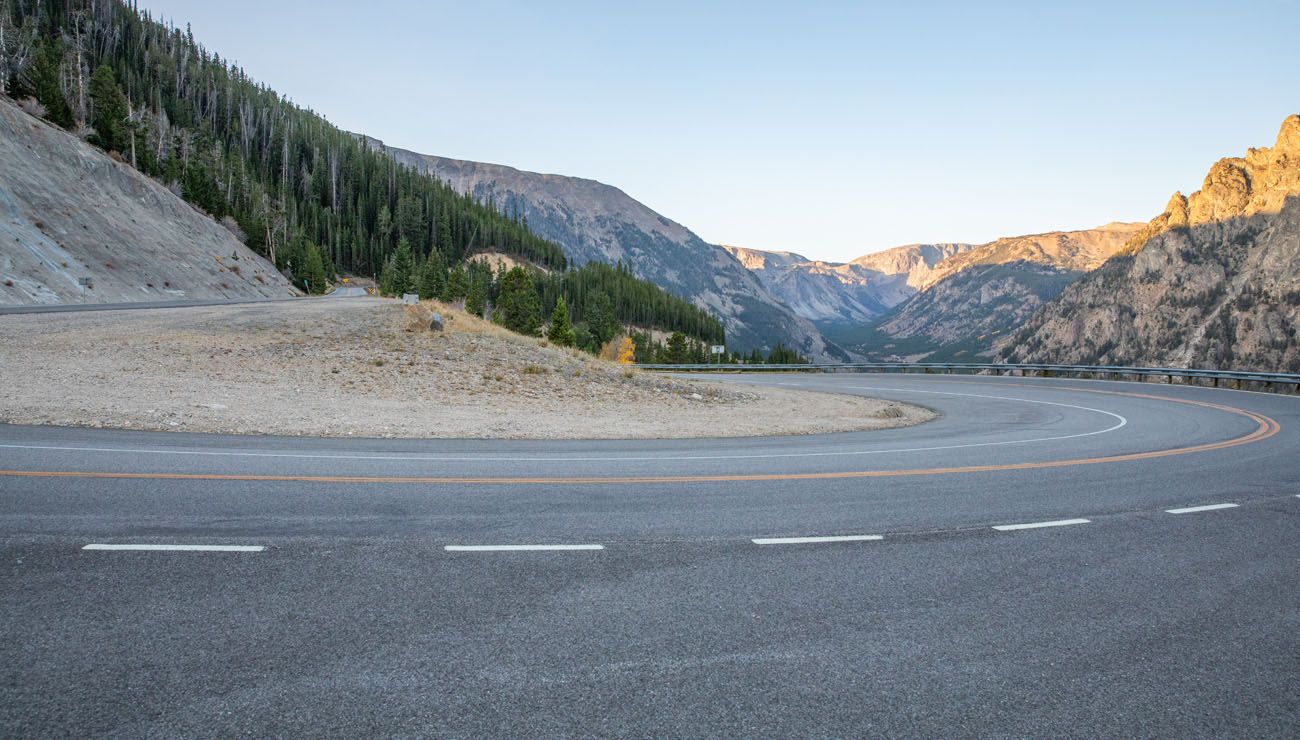 Rock Creek Vista
This viewpoint is located near the top of the switchbacks. At this point, you are at 9,190 feet and already 21 miles from Red Lodge. There is a short paved trail to an overlook where you have an awesome view of Rock Creek Canyon and Hellroaring Plateau.
Hellroaring Plateau is the mountain range on the opposite side of Rock Creek Canyon.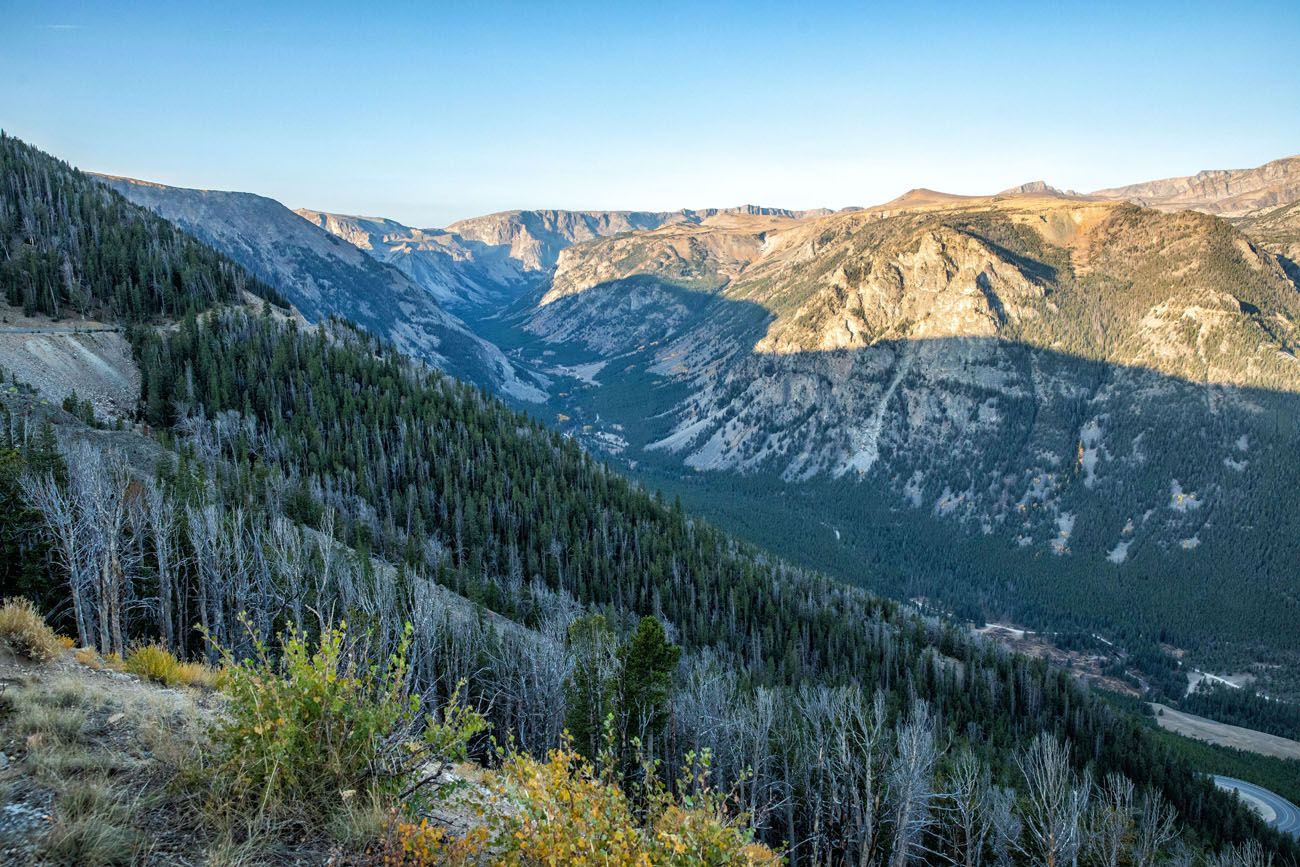 Rock Creek Vista
A little farther up the road, you get a view down to Rock Creek Vista.
45th Parallel
The road continues to climb past Rock Creek Vista, although no longer as steeply. Now, you are driving through alpine tundra. Trees and shrubs have disappeared and the landscape is a lot more barren.
You will cross the 45th parallel, which is the halfway point between the North Pole and the equator.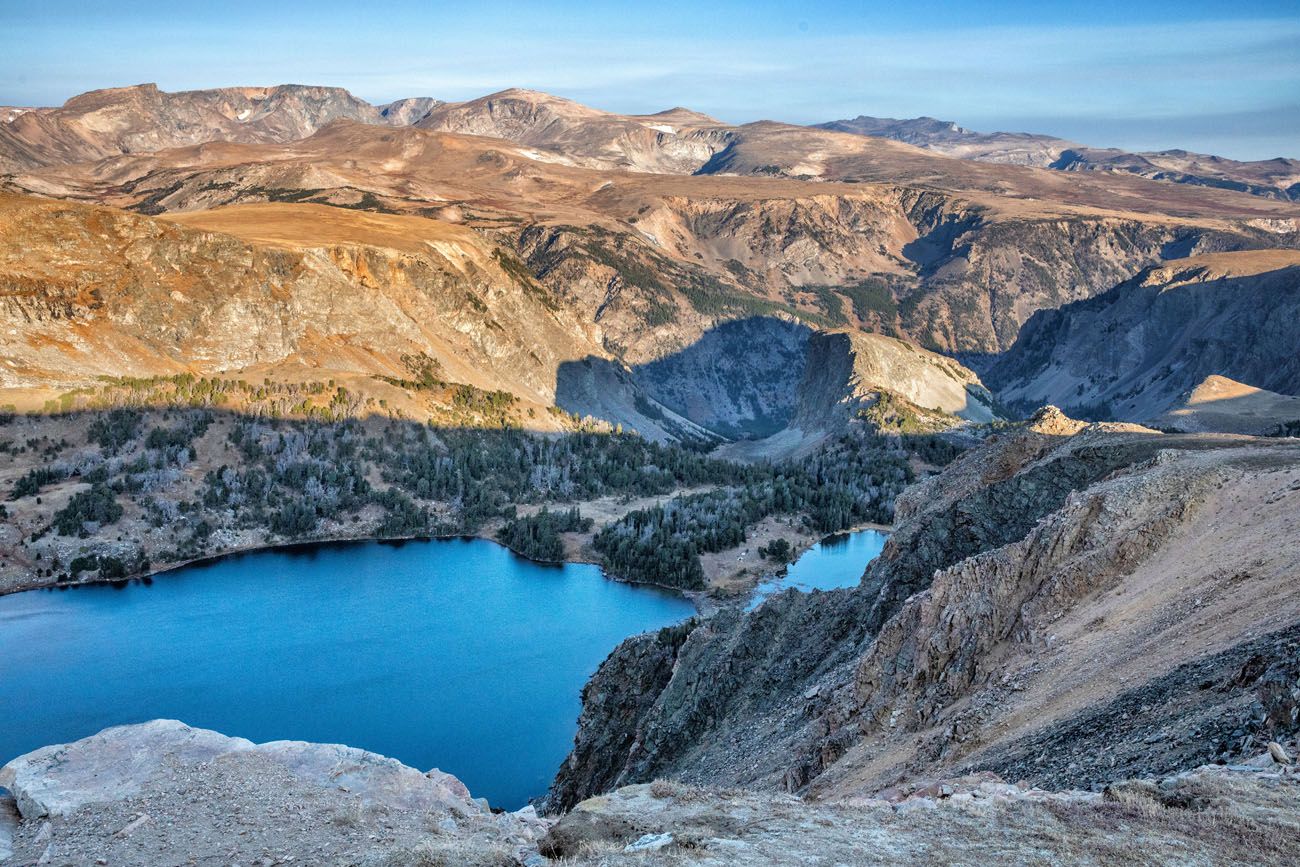 Alpine lakes along the drive.
Beartooth Basin
Beartooth Basin is one of North America's oldest alpine ski training areas. It is open for skiing in late spring and early summer, as long as the snow lasts.
Gardner Lake Pullout
From this pullout, you can hike the Beartooth Loop Trail. This 12 mile hike is rated as strenuous and takes a full day. From this trail, you get to see incredible alpine vistas, forests, and meadows.
Bear's Tooth (Na Piet Say)
Another short series of switchbacks takes you up to Beartooth Pass. Just before reaching the pass, you come to a marker indicating the Bear's Tooth. Na Piet Say means "bear's tooth" by the Crow Indians. This small, pyramidal rock is what gives the Beartooth Mountains its name.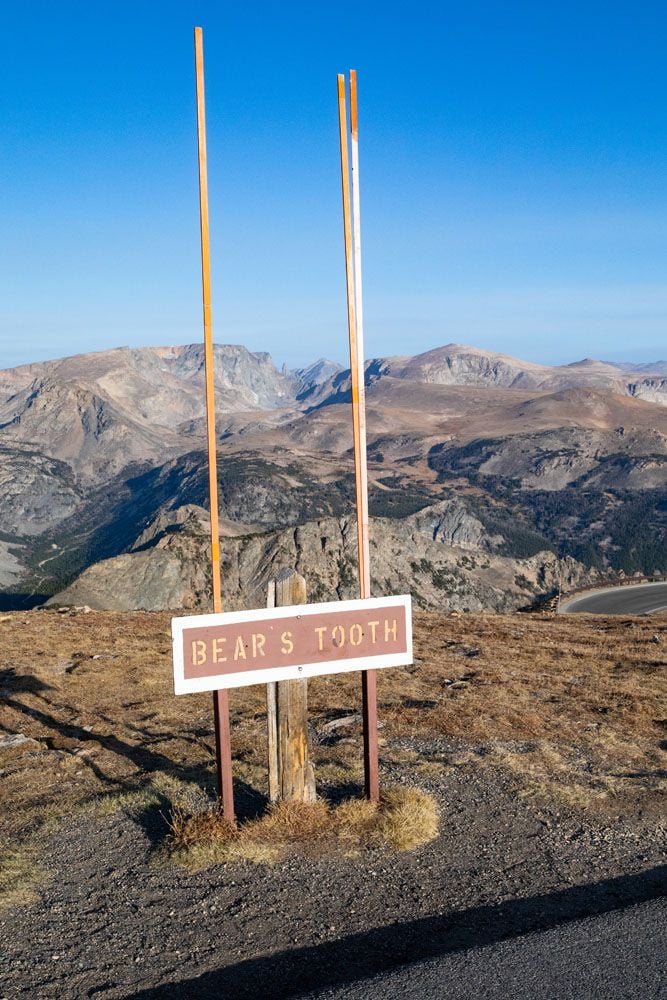 It's hard to see it in this photo, but Bear's Tooth is the tiny pyramidal-shaped spire located in between the two posts.
Beartooth Pass
At 10,947, this is the highest point along Beartooth Highway. There is a short road to Beartooth Pass Overlook where you can take in the view.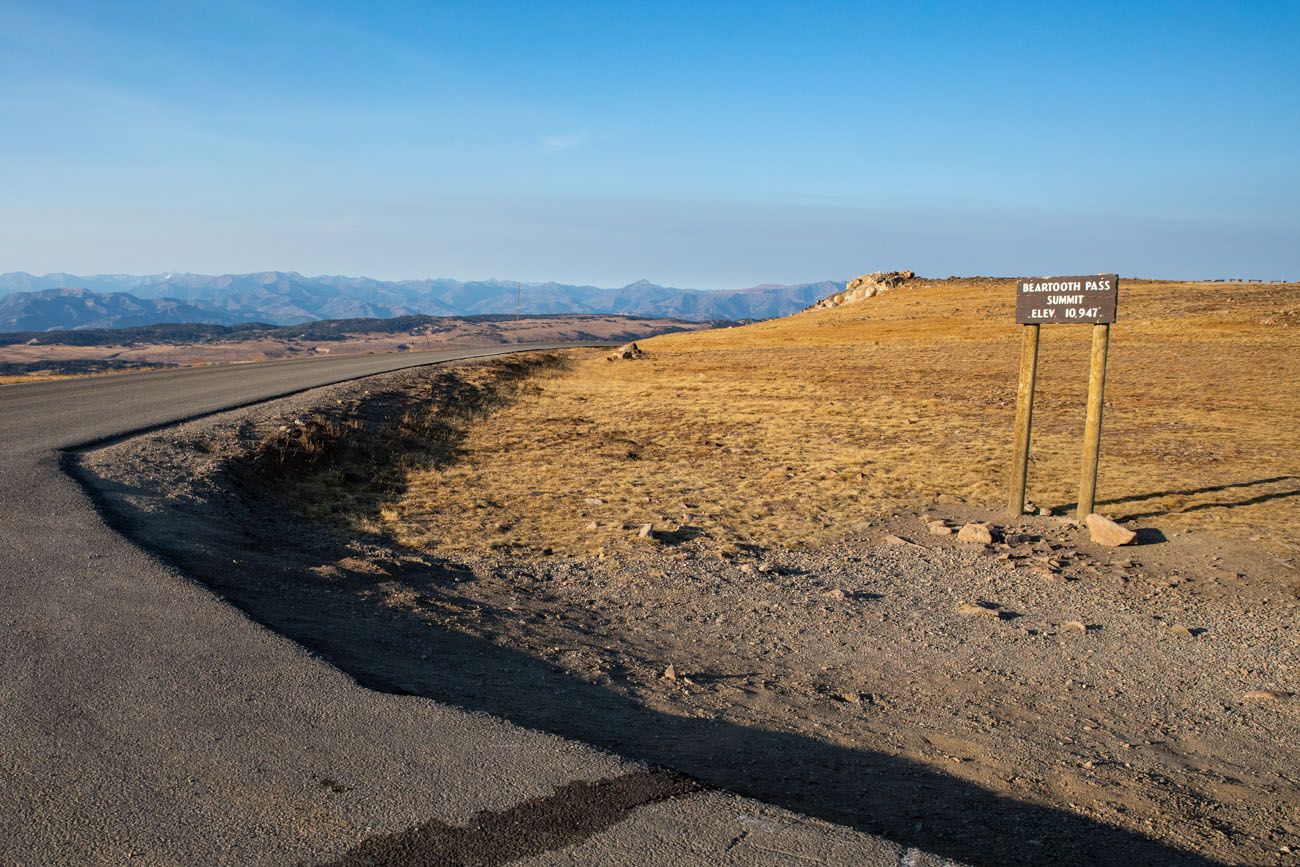 Alpine Lakes
Beyond Beartooth Pass, the road begins to make its descent. A short series of switchbacks brings you to a plateau that is filled with alpine lakes. This is a beautiful part of the drive.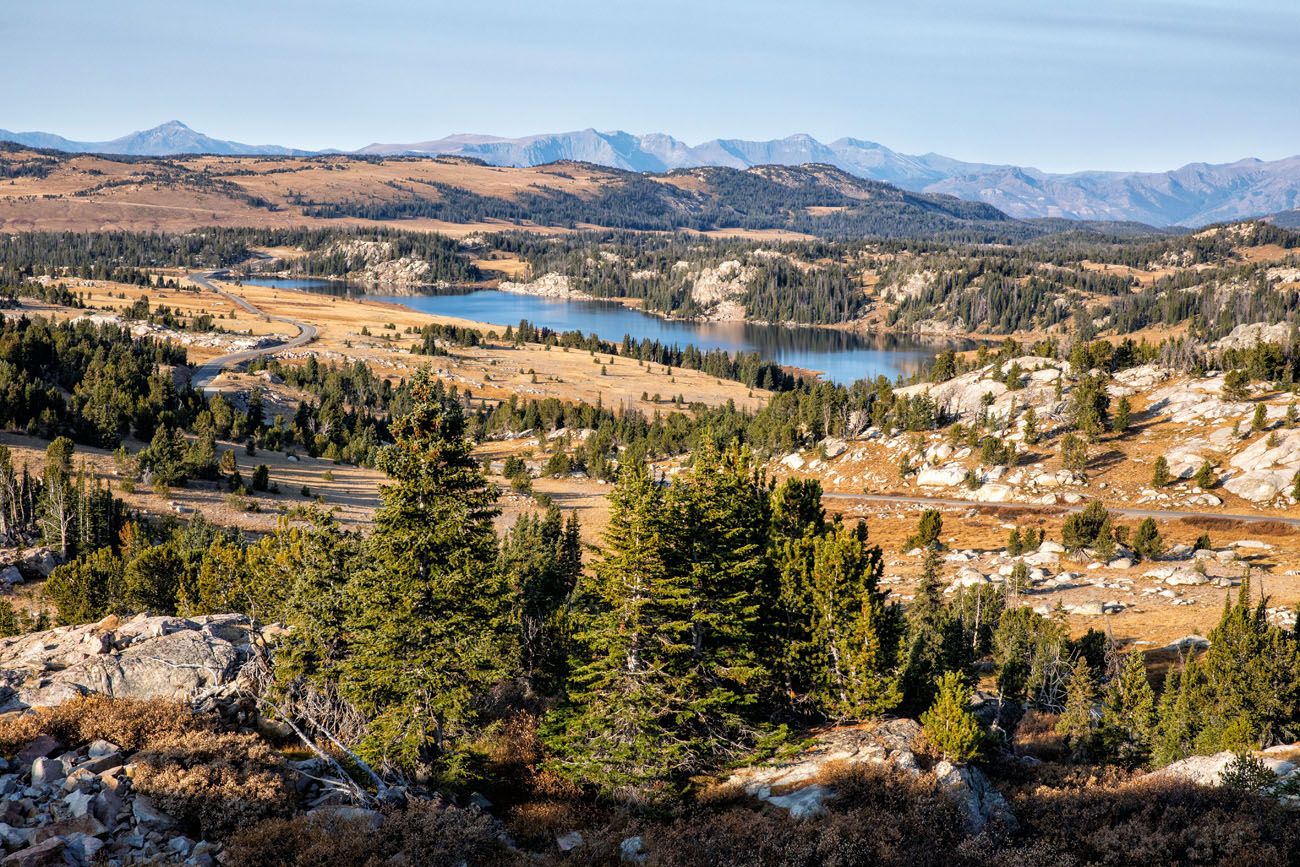 Top of the World Store
This is a great place to stop if you need food, gas, souvenirs, or lodging. At this point, you are 38 miles from Red Lodge and 25 miles from Cooke City.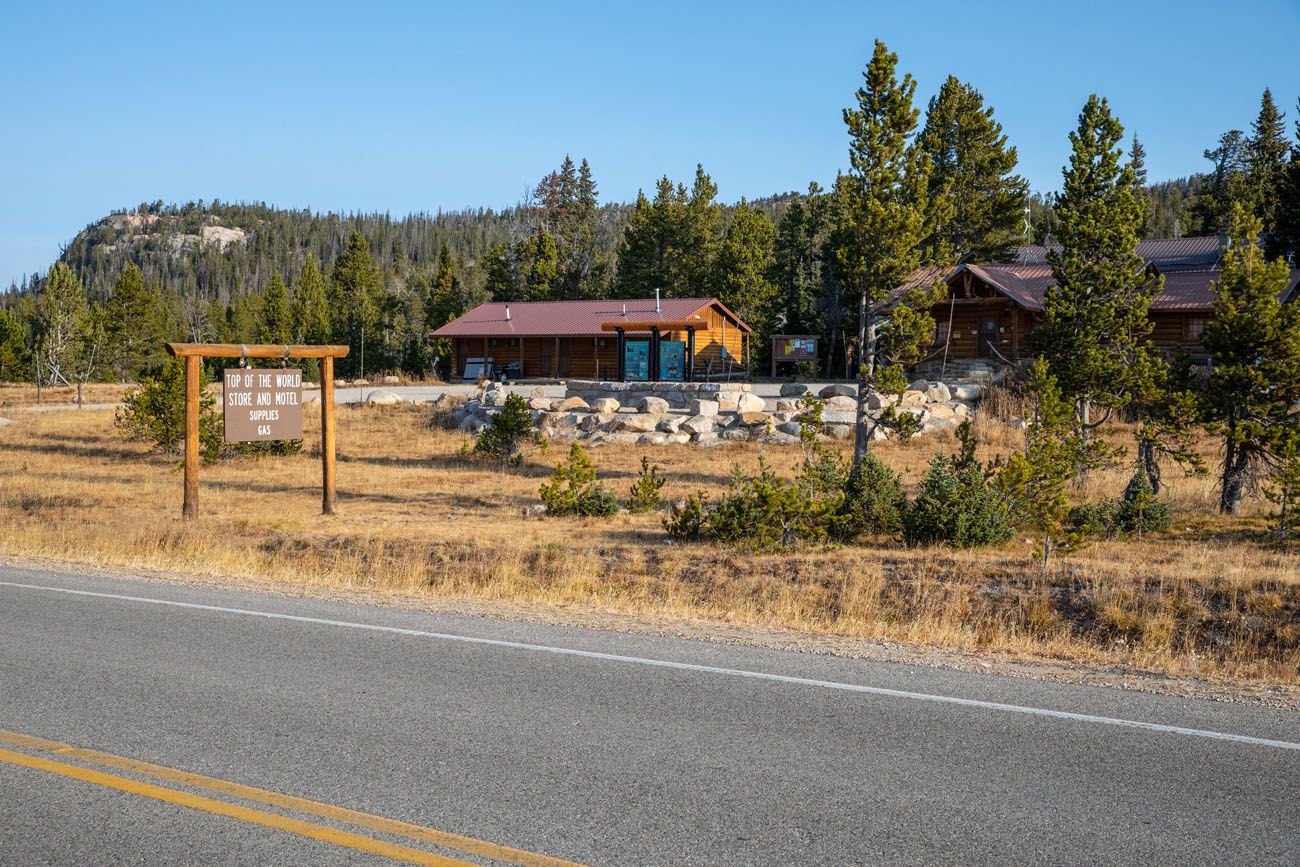 Beartooth Ravine
Past Top of the World Store, you reach Beartooth Lake. This is also the location of a multi-million dollar road construction project.
A 420 foot long bridge is being erected over Beartooth Ravine. Traffic delays are common here and can last up to 30 minutes. Construction began in 2020 and was planned to be completed by September 9, 2021. We drove past the bridge in October 2021 and it was nowhere near being completed.
Clay Butte Fire Lookout Tower
To get here, it is a 3-mile drive up a gravel road. From the overlook, you have a great view of Granite Peak, Montana's highest peak.
Pilot and Index Peaks Overlook
This overlook, which is also called "Yellowstone Overlook" on Google Maps, offers your first good view of Pilot and Index Peaks. As you drive farther along Beartooth Highway, the views will get even better, but this overlook is still well worth the stop. From this overlook, you also look out over Clark's Fork River Valley and the Absaroka-Beartooth Wilderness Area.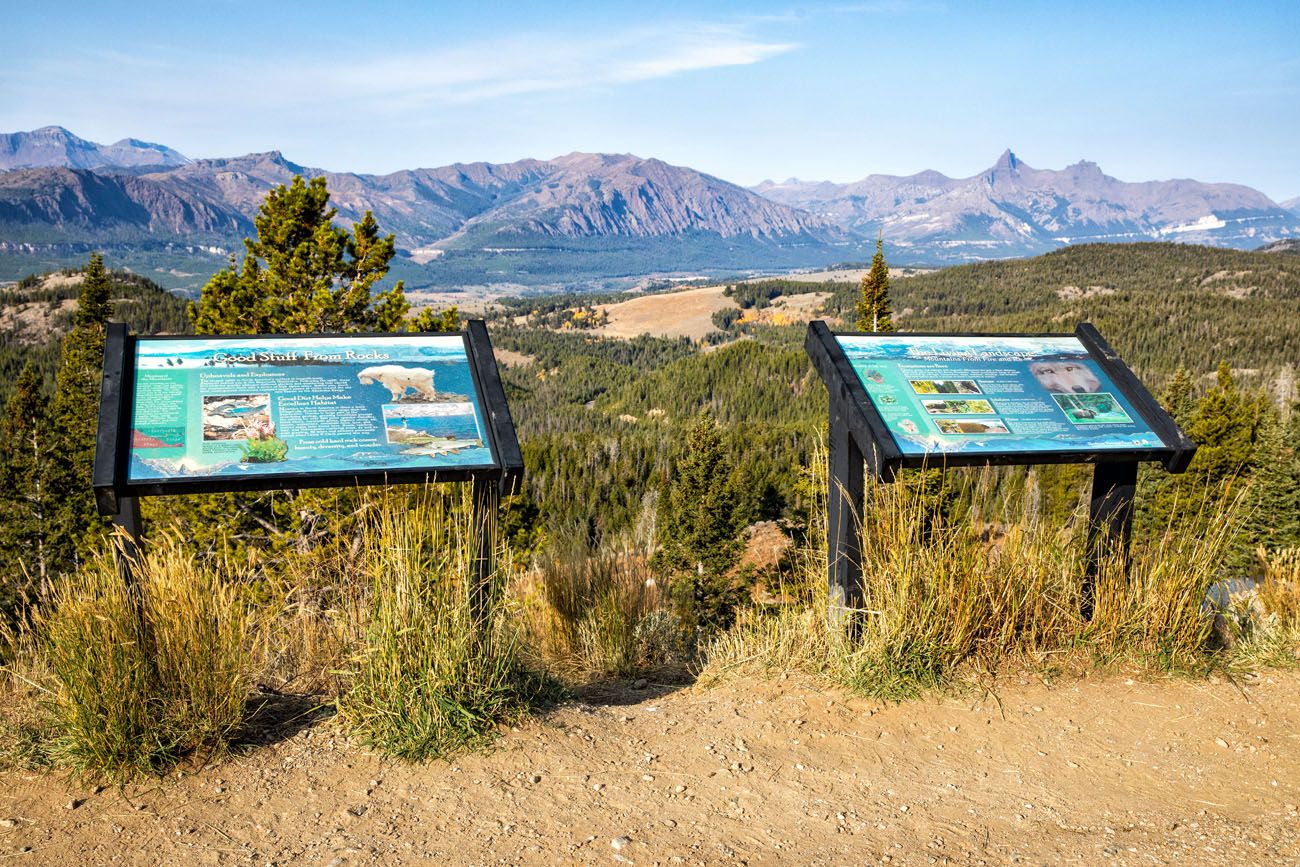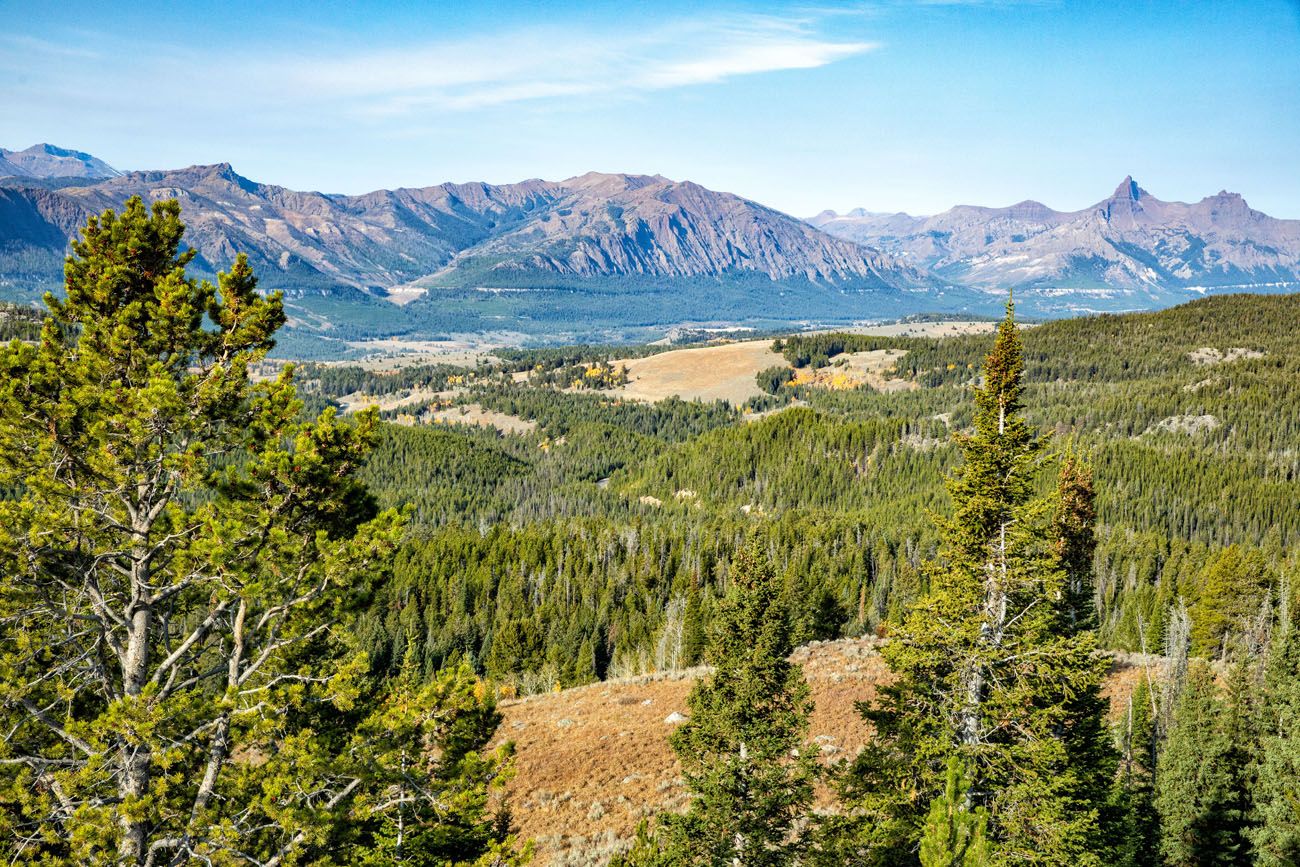 The view from Pilot and Index Peaks Overlook (aka Yellowstone Overlook).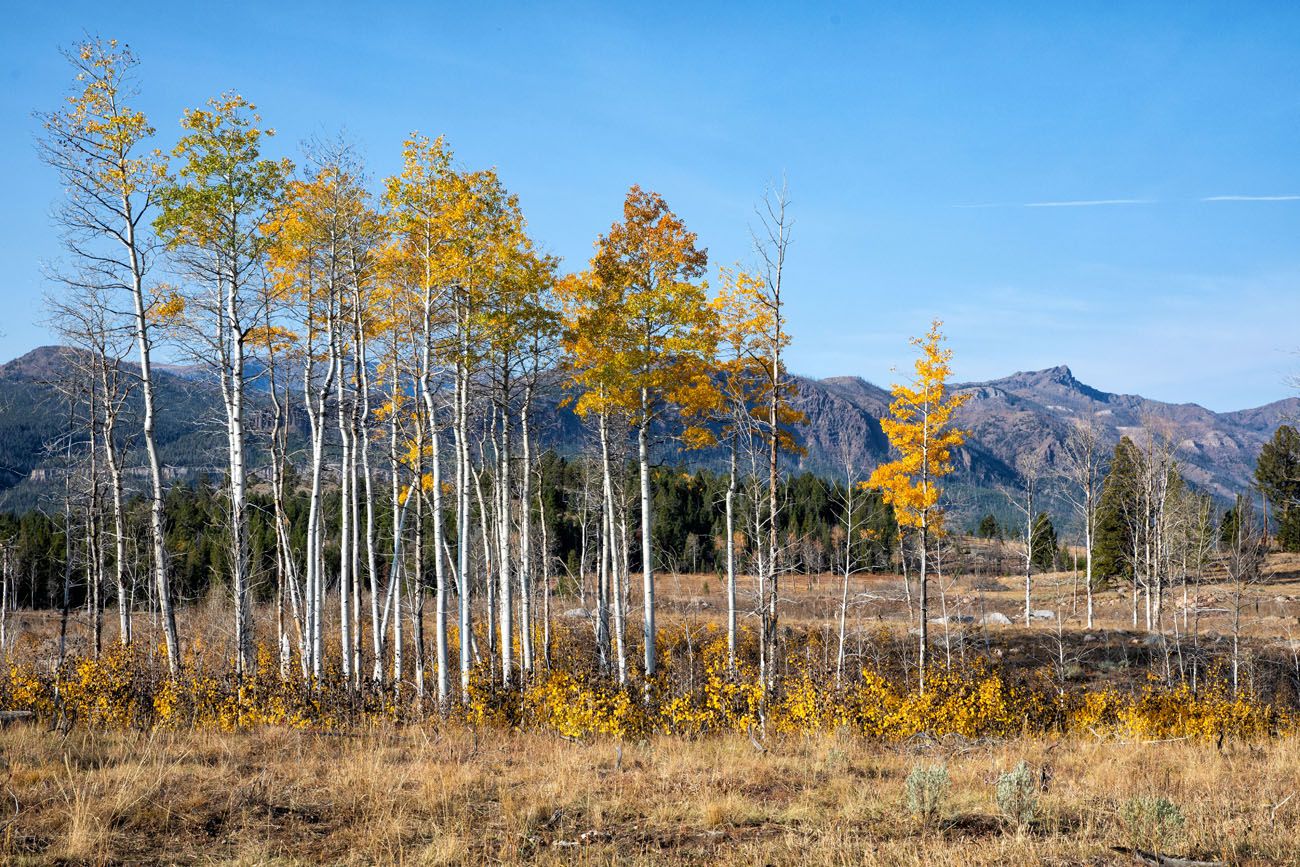 Fall colors in October
Clark's Fork Overlook
From this pullout, you have another nice view of Clark's Fork River Valley. There are also restrooms here.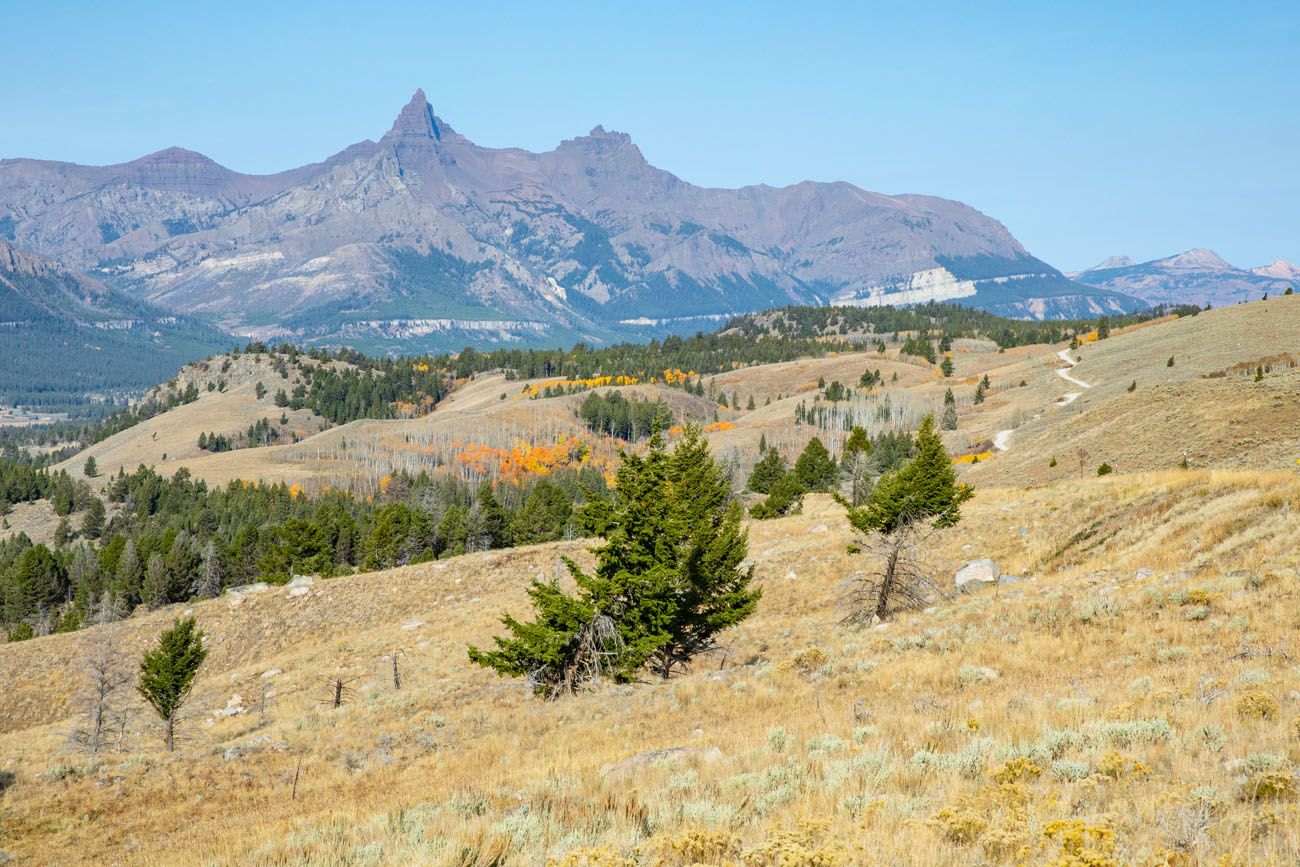 Lake Creek Falls
A 200-yard hike takes you to a viewpoint of this waterfall.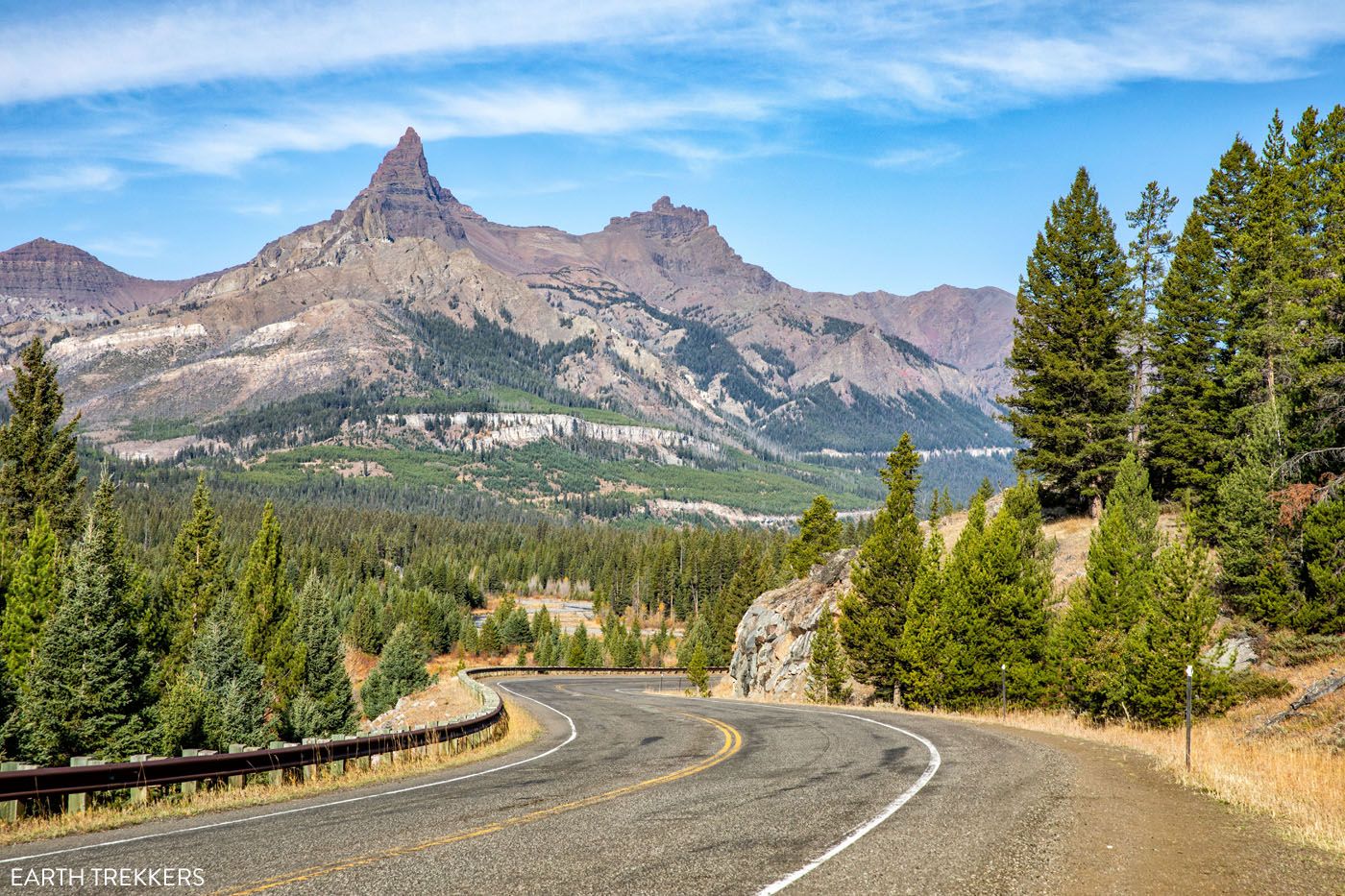 Beartooth Highway
Chief Joseph Scenic Byway
At this intersection, you can turn left to take Chief Joseph Scenic Byway.
This road is named for the last chief of the Nez Perce Indians. Signs along the drive tell the tale of the flight of Chief Joseph's band of Nez Perce. This scenic drive leads to Cody, Wyoming. It is a maintained road and is open all year, although it can briefly close after a big snowfall.
Cooke City – Silver Gate
At 7,600 feet, Cooke City lies 4 miles east of Yellowstone National Park. It was founded as a mining camp and is now a haven for tourists, with restaurants, souvenir shops, and lodging.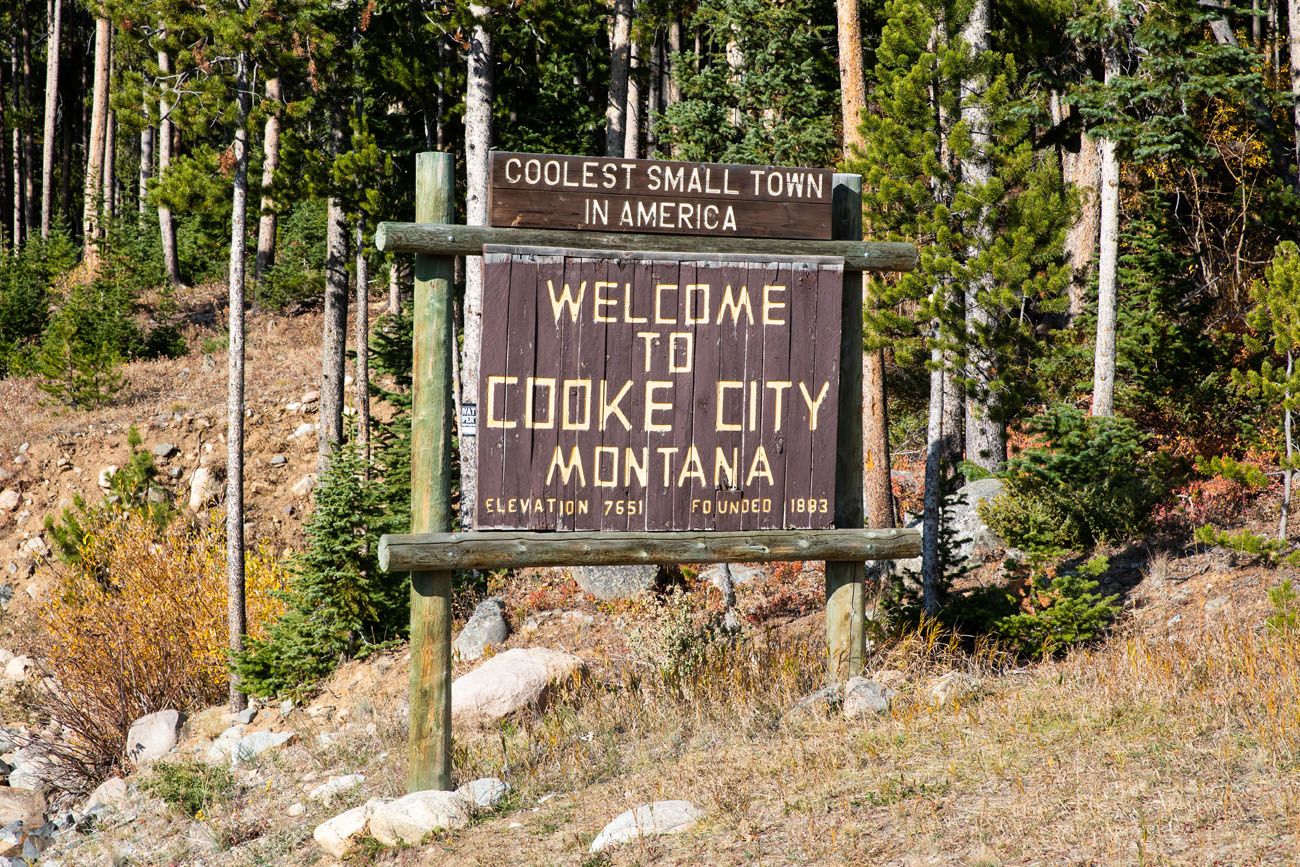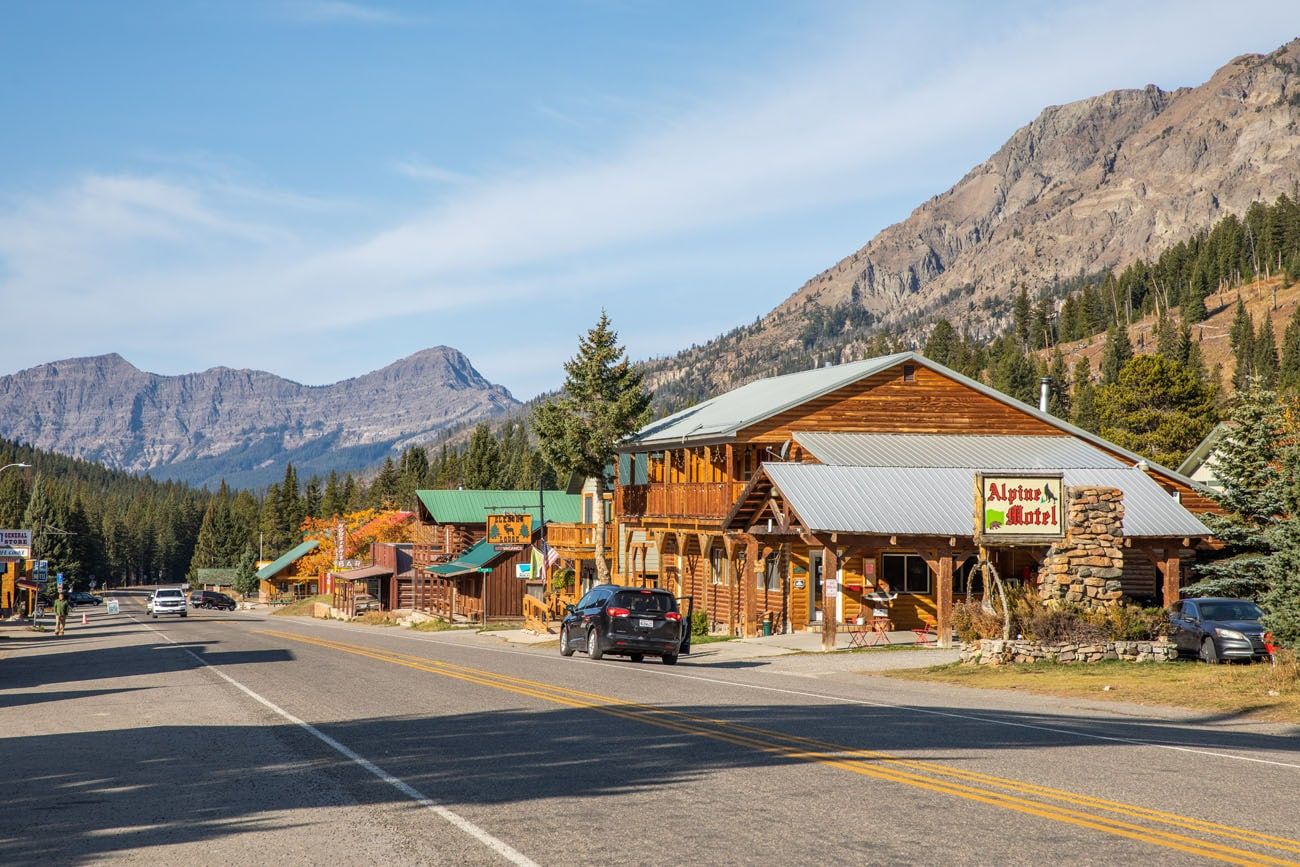 Cooke City
A little farther down the road is Silver Gate, another cluster of lodges and restaurants.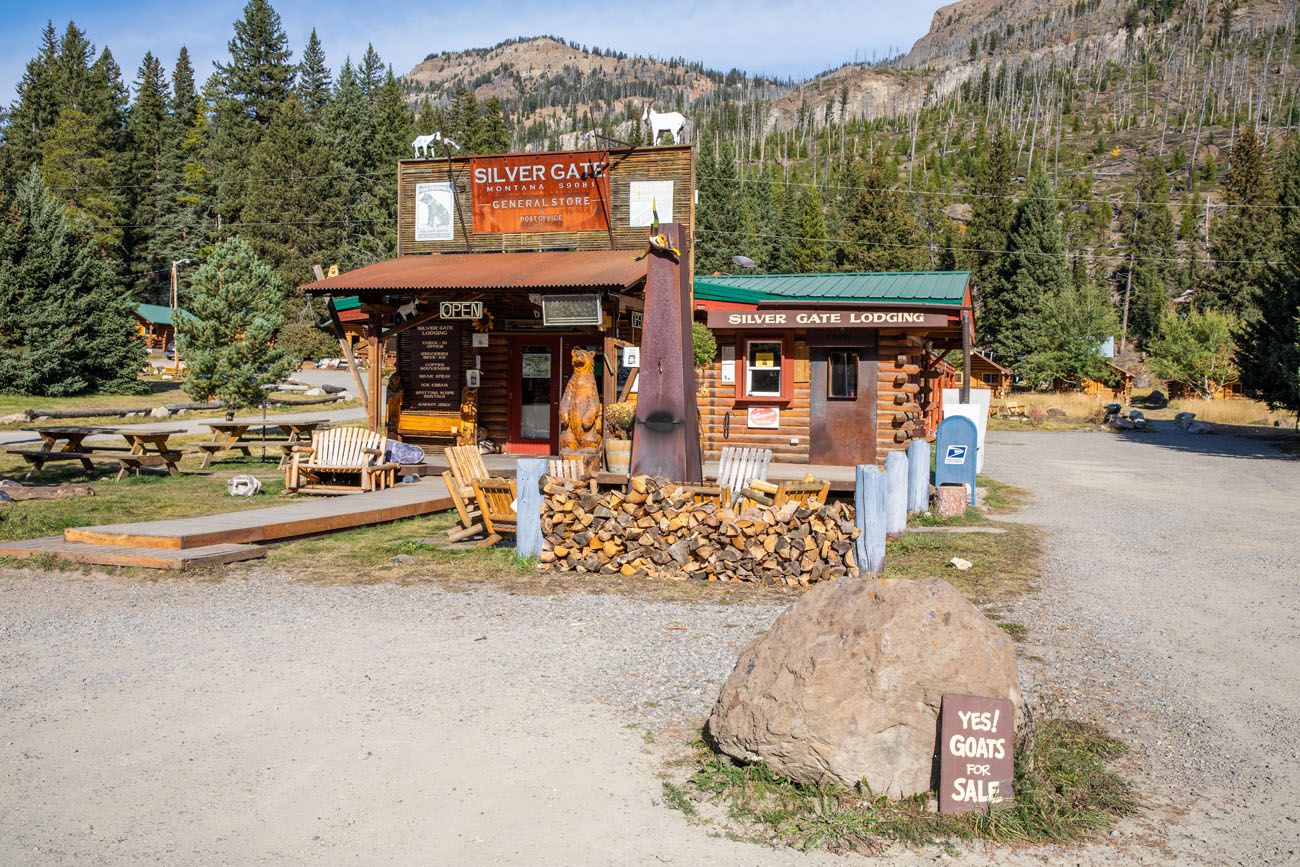 If you need a bite to eat before entering Yellowstone National Park, this is your last stop. From here, the next facilities are at Tower and Mammoth, inside the park.
This is the end of Beartooth Highway. Beyond this point, you enter Yellowstone National Park through the northeast entrance. Just beyond this entrance lies Lamar Valley, one of the best places in the park for wildlife viewing.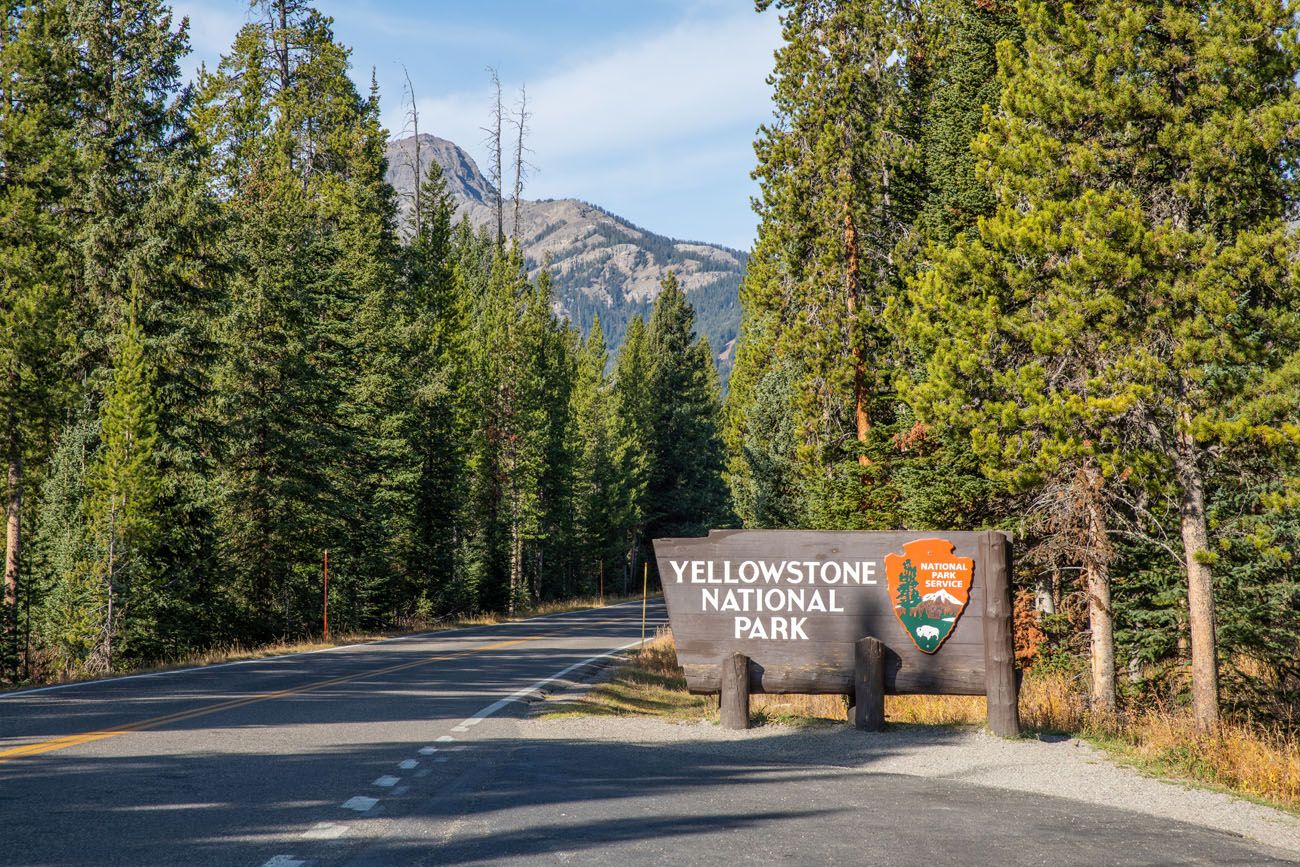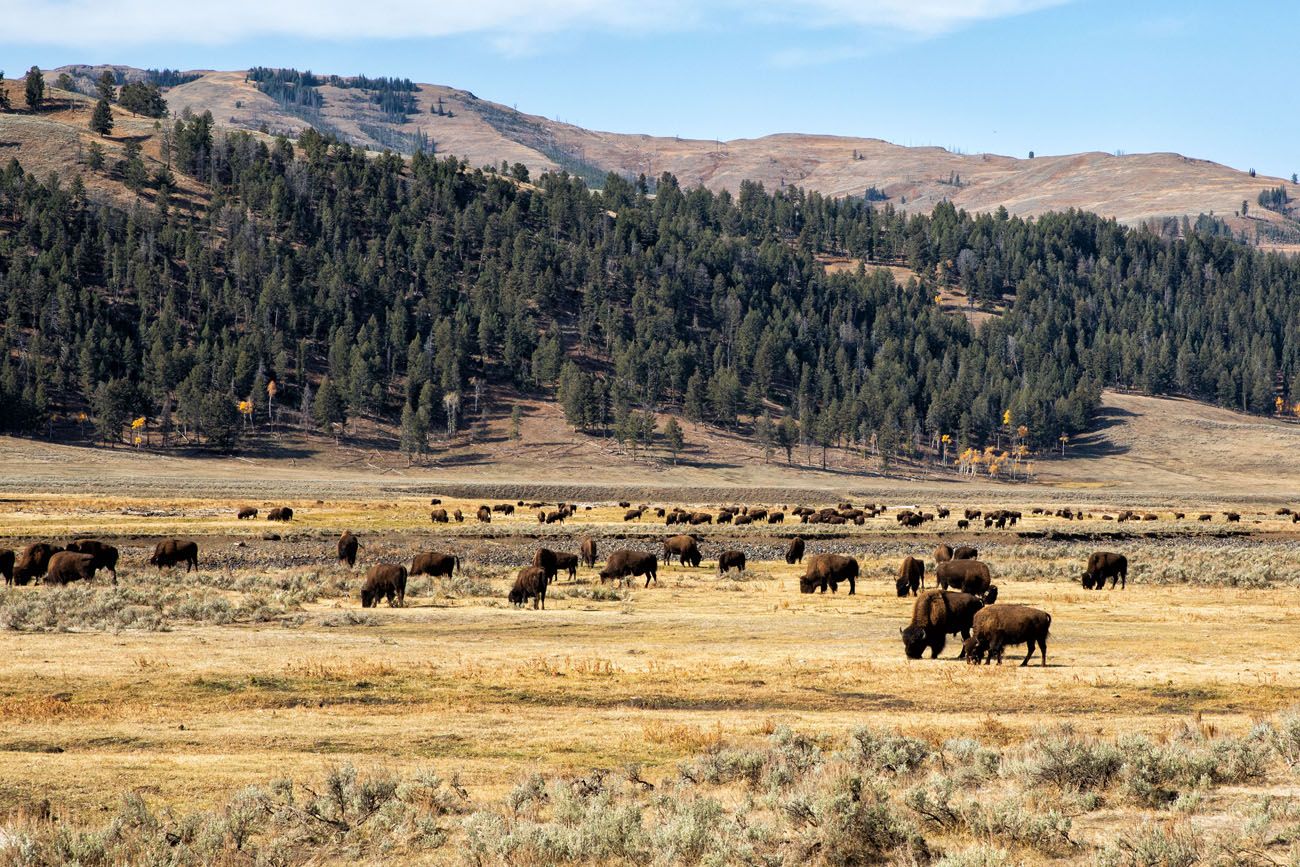 Lamar Valley
About Our Experience
The Beartooth Highway is one of the most spectacular scenic drives we have done in the USA, rivaling Going-to-the-Sun Road in Glacier National Park, Trail Ridge Road in Rocky Mountain National Park, and the Big Sur Coast Highway in California.
It is a thrilling drive from start to finish. And what an awesome way to enter Yellowstone National Park.
We unfortunately did not have time to drive Chief Joseph Scenic Byway, which I have also heard is very nice. We had one day to drive Beartooth Highway, through Yellowstone, and out to Cody. And the drive from the east entrance of Yellowstone to Cody is another underrated scenic drive.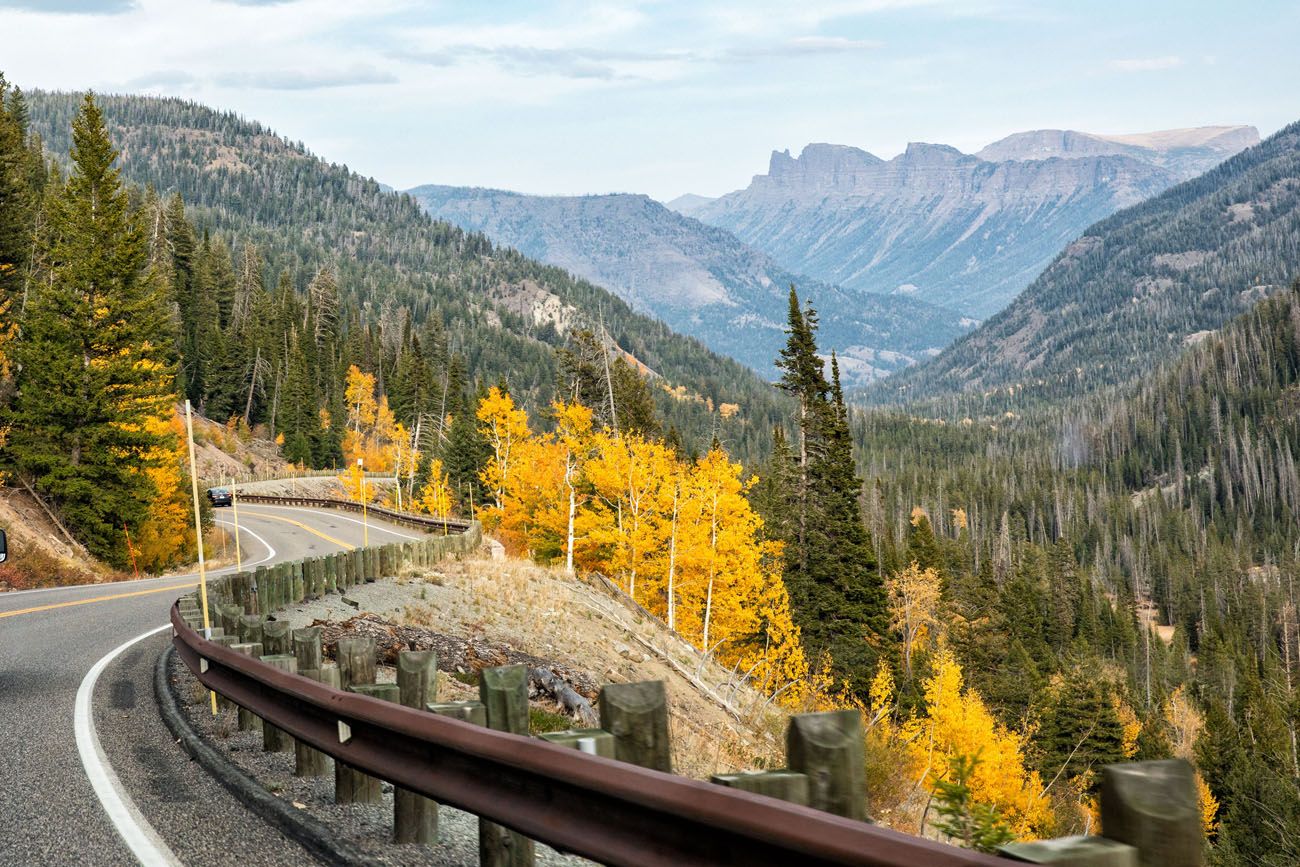 Wild Bill Cody Scenic Byway
How to Add Beartooth Highway onto Your Visit to Yellowstone
If you have plans to enter or exit Yellowstone through the northeast entrance, or if you plan to stay in Cooke City-Silver Gate, you will be at the start of Beartooth Highway, so adding on this drive is easy. Just make sure your dates of travel are from June through early October, when this road is typically open.
If you have a few days in Yellowstone and want to add on this scenic drive, you will have to set aside at least half of a day. From the northeast entrance, it will take about an hour and a half to drive to the Rock Creek Vista, which is the overlook just before the big switchbacks into Rock Creek Canyon. You can turn around at this point, or go all the way to Red Lodge, stopping in town for lunch.
To return to Yellowstone, you can retrace the route along Beartooth Highway, and then drive through Lamar Valley in the afternoon, a great time to be here.
Or, if you really like scenic drives, return on Beartooth Highway, turn left onto Chief Joseph Scenic Byway, and take this to Cody. From Cody, it takes an hour to drive to the east entrance but it is another beautiful drive (this is called the Buffalo Bill Cody Scenic Byway). If you do Beartooth Highway → Chief Joseph Scenic Byway → Buffalo Bill Cody Scenic Byway → east entrance of Yellowstone, this will take one full day.
As far as what to do in Yellowstone, we have tons of information about Yellowstone National Park on our website. Every time we visit this area, it amazes us even more.
On this 10 day road trip, visit Grand Teton and Yellowstone, drive Beartooth Highway, and also visit Devils Tower, Mount Rushmore, Badlands National Park, and the Black Hills of South Dakota.
---
If you have any questions about Beartooth Highway, or if you would like to share your experience, let us know in the comment section below.
More Information about Yellowstone & Wyoming
BEST OF YELLOWSTONE: For a list of the top experiences in Yellowstone, don't miss our article Best Things to Do in Yellowstone. We also have guides to the top sights in Yellowstone, such as Old Faithful, Grand Canyon of the Yellowstone, how to visit Grand Prismatic Spring, and a Guide to the Geyser Basins.
YELLOWSTONE PARK ITINERARY: Take the guesswork out of planning your trip to Yellowstone with our Yellowstone Itinerary Planner. If you will only have one day in Yellowstone, don't miss our guide for the Best Way to Spend One Day in Yellowstone.
YELLOWSTONE & GRAND TETON: Learn how to plan the perfect trip to Yellowstone and Grand Teton in our Yellowstone & Grand Teton Travel Planner. This guide covers road trip routes, essential information about how and where to rent a car, where to stay, and more.
GLACIER NATIONAL PARK: Check out our Glacier National Park Travel Guide for important travel information, sample itineraries, and how to plan your visit. Don't miss our article Best Things to Do in Glacier National Park for more great things to do in the park.
VISIT THE US NATIONAL PARKS: Looking for your next big adventure? Read our post Best National Parks, where we narrow down the long list into 15 must-see parks. You can also learn more about the national parks (and get the full list) in our Guide to the US National Parks. Finally, if you are traveling as a family, here are the best parks to visit with kids.
If this is part of a bigger road trip through the USA, visit our United States Travel Guide for more inspiration and travel planning tips.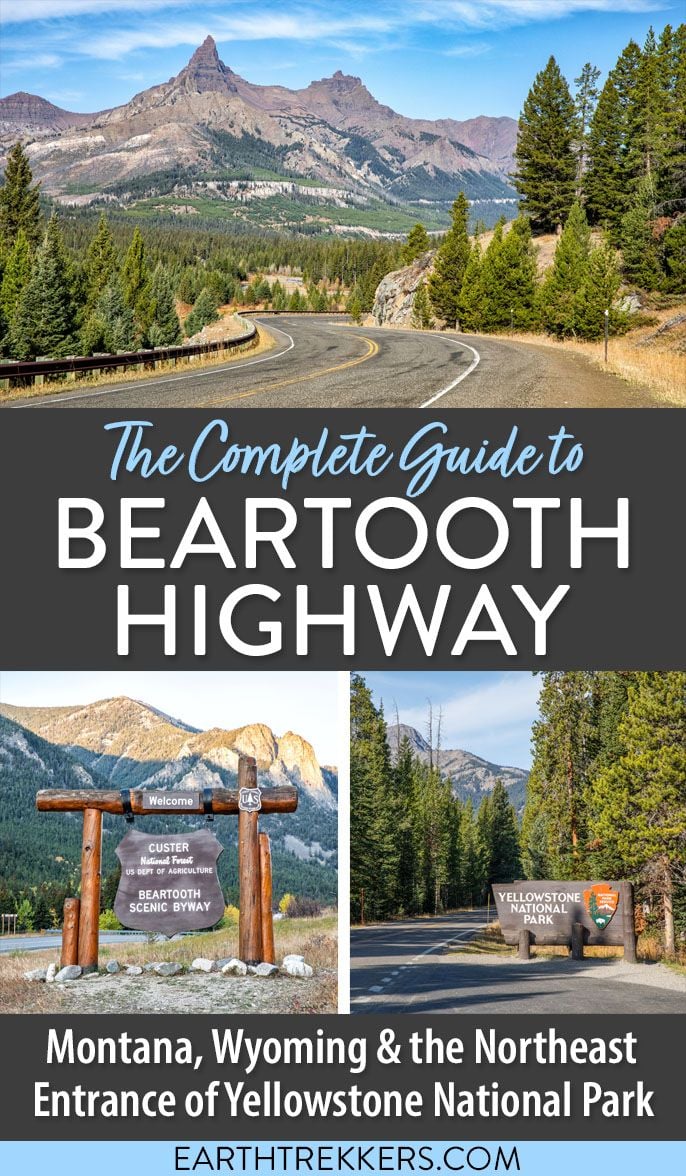 Note: This post contains affiliate links. When you make a purchase using one of these affiliate links, we get paid a small commission at no extra cost to you.
All rights reserved © Earth Trekkers. Republishing this article and/or any of its contents (text, photography, etc.), in whole or in part, is strictly prohibited.