In April 2008, Tim and I made our first trip to Europe.  Our one week vacation started in Amsterdam and ended in Paris.  This was the trip where our wanderlust would really begin. Tim and I instantly fell in love with Europe. Why had we waited so long before traveling to this amazing continent?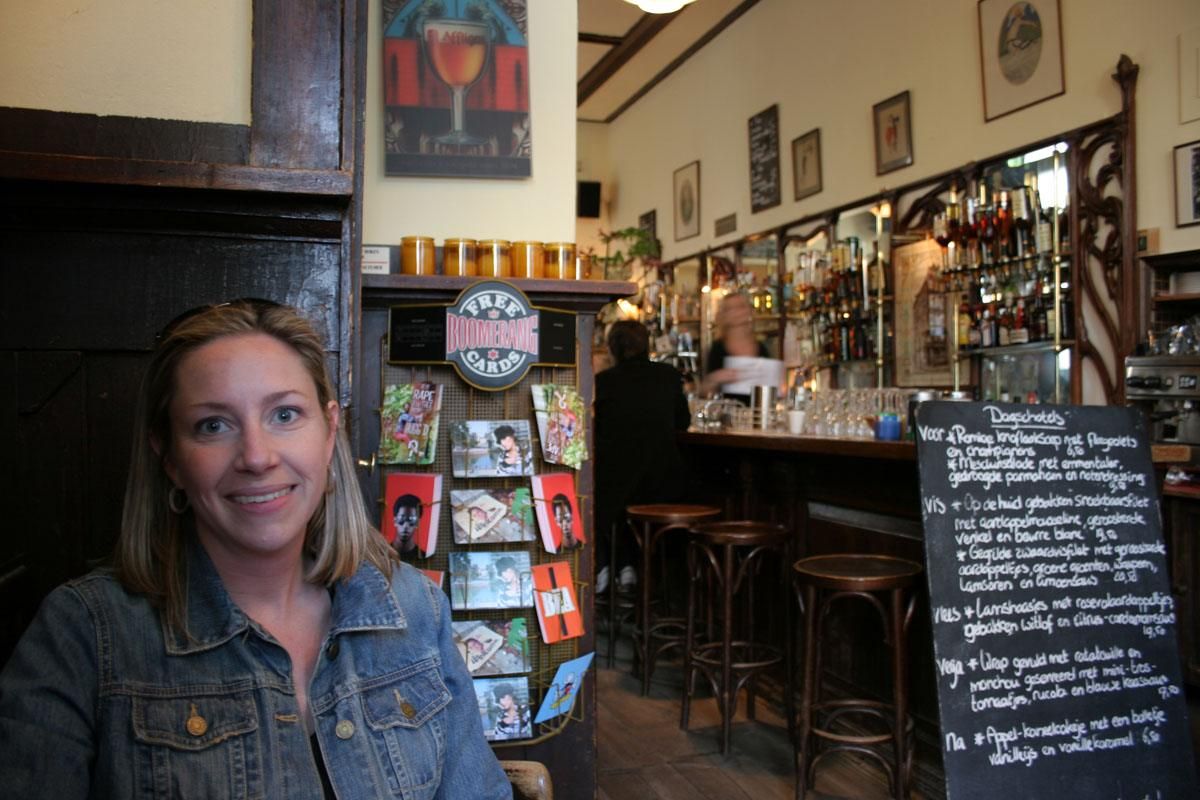 Tim and I spent three days in Amsterdam and had a fabulous time.  Here are our favorite things to do in Amsterdam and the surrounding area.
Stroll Along the Canals
Amsterdam is a beautiful city and the canals are what gives the city its charm.  Tim and I stayed at the 't Hotel, located in the Jordaan area of Amsterdam, a very quiet area of the city. Our hotel was located on the Prinsengracht canal, a picture perfect area of Amsterdam. We were just close enough to the main part of the city to walk everywhere and just far enough away from the hustle and bustle to have peace and quiet at night.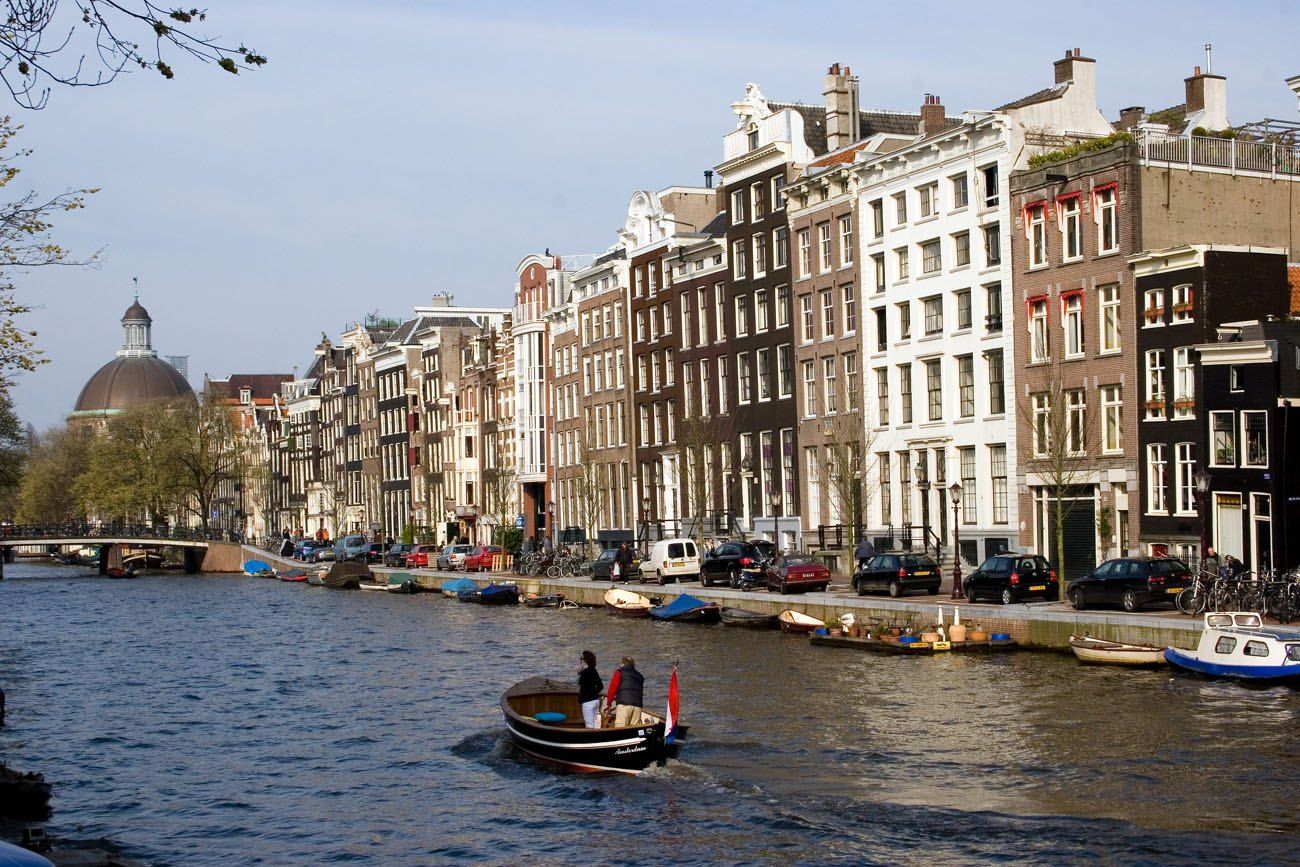 See the City by Bike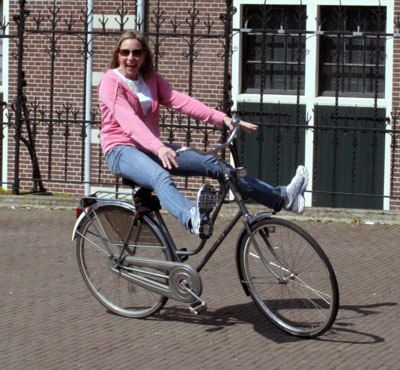 Amsterdam is made for two wheels. The city is flat, scenic, and bikes have their own dedicated lanes equipped with stoplights. Instead of parking garages for cars there are bike garages. Near the train station we saw a two level parking garage packed with bikes. Since all the bikes look the same, I have no idea how you know which bike belongs to you.
Tim and I loved cruising around Amsterdam by bike. There's no better way to burn off those vlaamse frites with mayonnaise!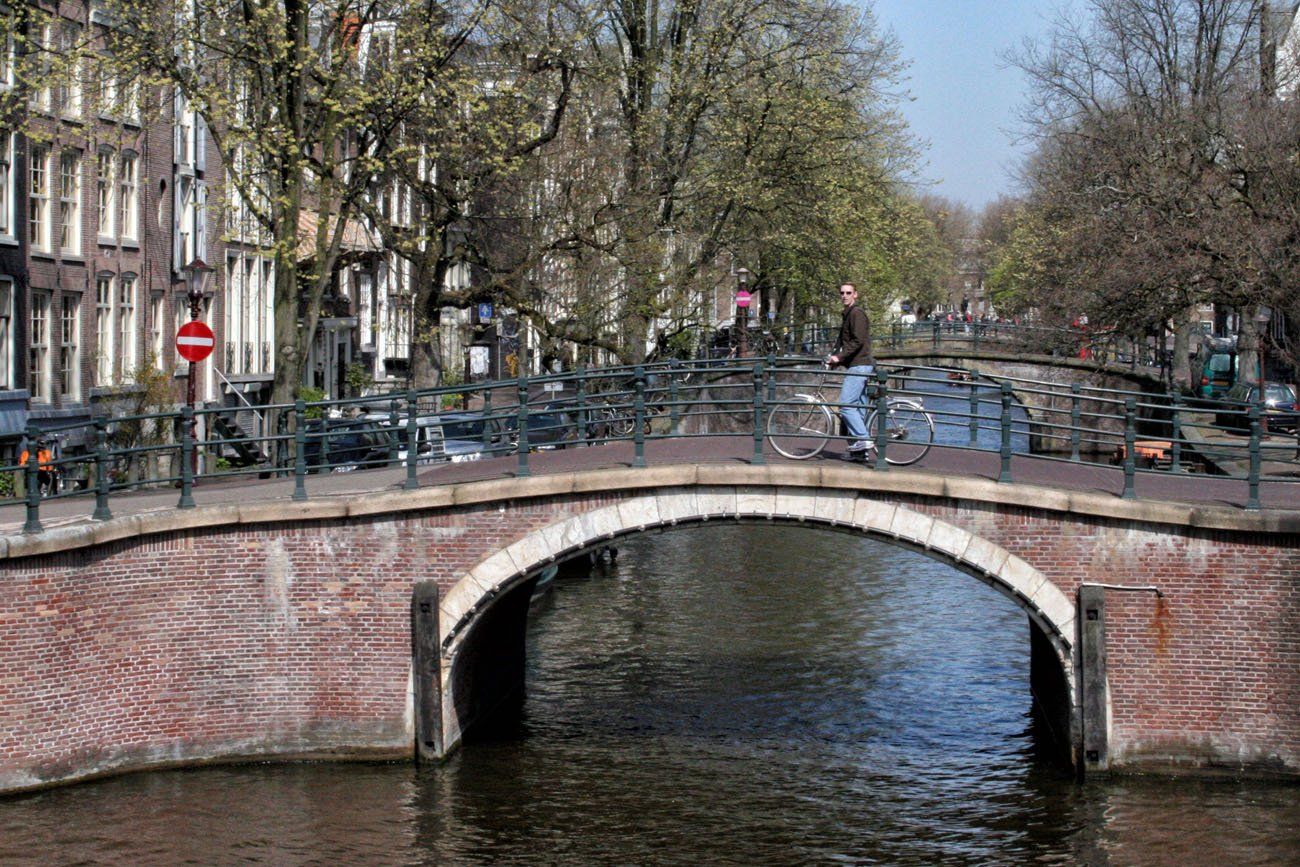 See the Anne Frank House
The story about Anne Frank, the young Jewish girl who kept a diary for two years while her family hid during the Nazi occupation of Amsterdam during WWII, is well known to a many people.  Seeing the house and rooms where Anne and her family spent those stressful, cramped, and at times very long and boring days was a very memorable experience. One piece of advice, go late in the day for shorter lines and a more pleasant experience.

Go to a Coffeeshop
It may be called a coffeeshop, and coffee may be sold here, but what people really go to a coffeeshop for is the marijuana.  It is legal to smoke marijuana in small quantities in Amsterdam, and this is a huge draw to bring tourists to Amsterdam.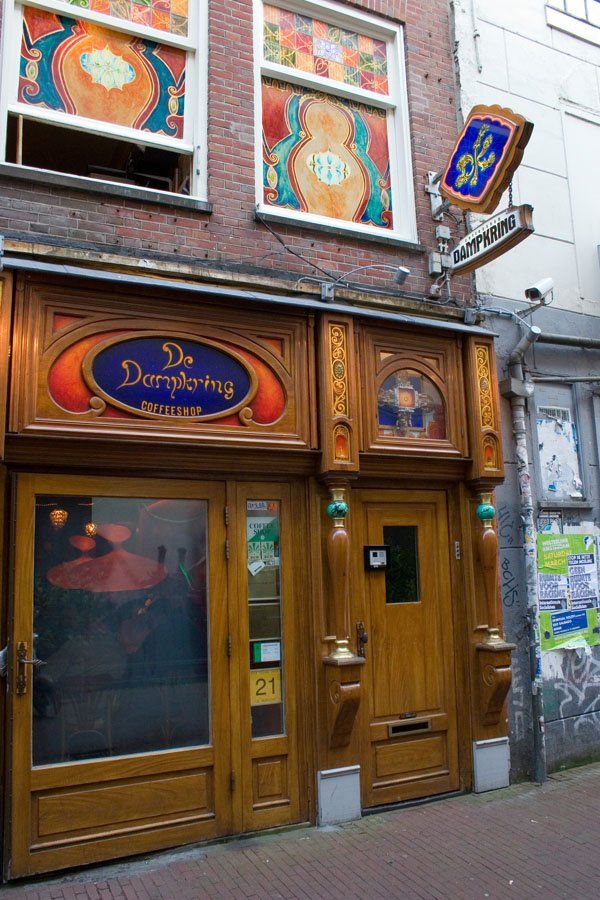 Eat the Local Fare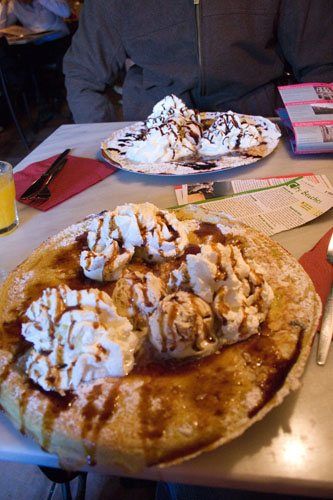 After a visit to a coffeeshop it may be time for vlaamse frites (fries) served with mayonnaise or for stroopwafels (syrup waffles). Having dinner at an Indonesian restaurant for rijsttafel (rice table) is a must in Amsterdam. This meal is an experience! As many as thirty bowls of Indonesian and Asian food are brought to the table to be eaten with rice. There is so much variety its not hard to find something especially tasty.
Another Amsterdam specialty is the pannenkoeken, giant pancakes that can be topped with whatever you desire…eggs, ham, bacon, ice cream, chocolate sauce, the choices are endless.  Tim and I both went for the ice cream (ice cream for breakfast!!) and were on a sugar high for hours afterwards.
Stroll Through the Red Light District
This is great for people watching, although there are plenty of hands on activities depending on what kind of entertainment you are looking for.  Tim and I fell into the people watching category which still made for a very memorable experience.  Does "what happens in Amsterdam, stays in Amsterdam" apply?
Go to an Art Museum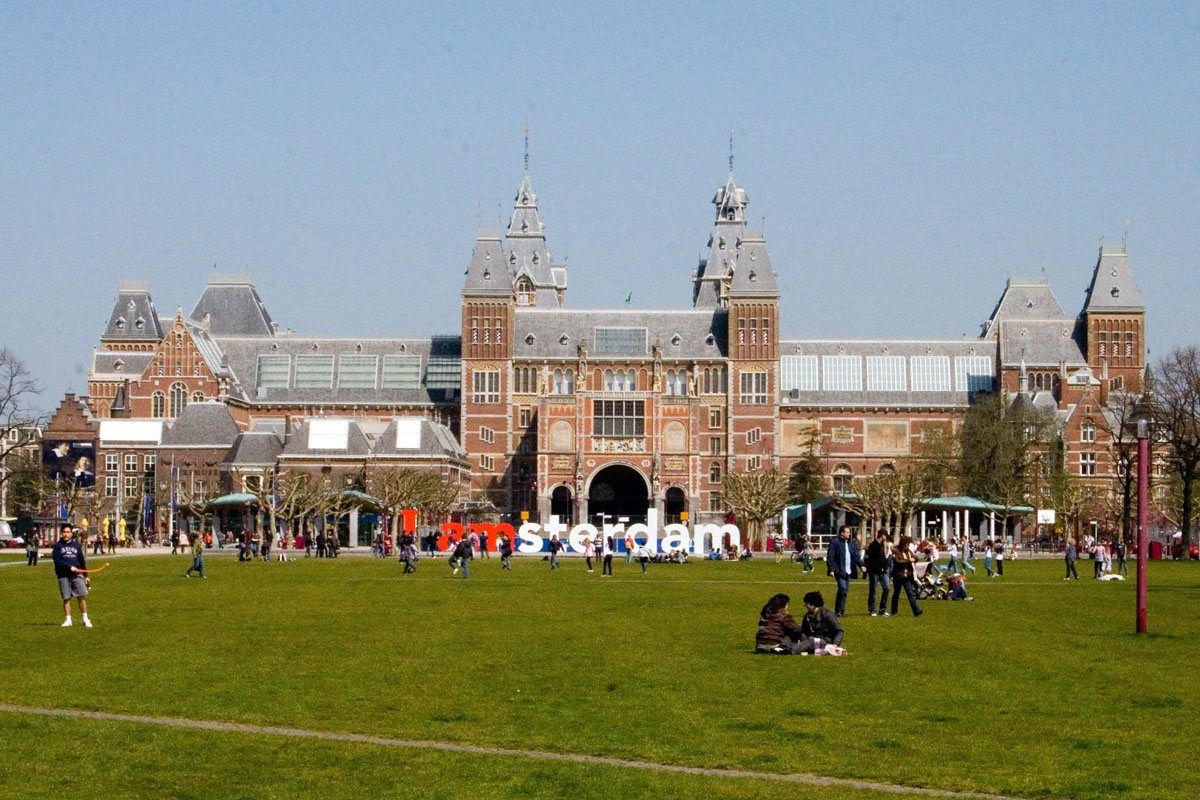 Amsterdam is not just about riding bikes and getting high. There is great culture here, too. The Van Gogh Museum contains some of Vincent Van Gogh's most popular pieces of work, and the Rijksmuseum houses the artwork of the Dutch Masters, the most popular being Vermeer and Rembrandt.
See the Tulips at Keukenhof
There is no better time to go to Amsterdam than the springtime.  We were here in April. Daytime temperatures are fairly warm, crowds are low, and the tulips are in full bloom. Keukenhof, the greatest bulb flower garden on earth, is just a short train and bus combination ride away from Amsterdam, and well worth the journey.  This place is amazing.  We walked through acres of property very tastefully decorated with brightly colored tulips, daffodils, hyacinths, and other bulb flowers. It was a work of art, and Tim and I found this much more interesting than the Rijksmuseum.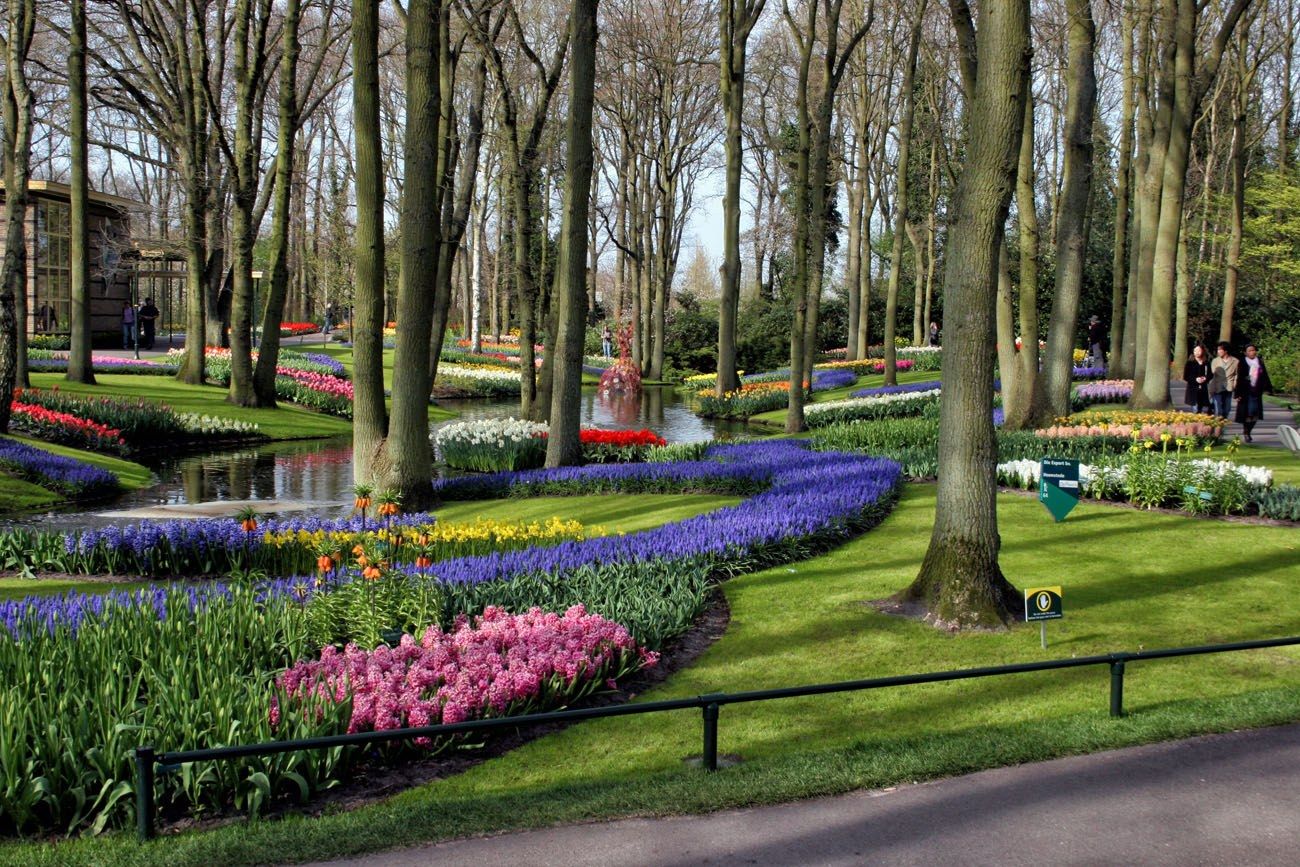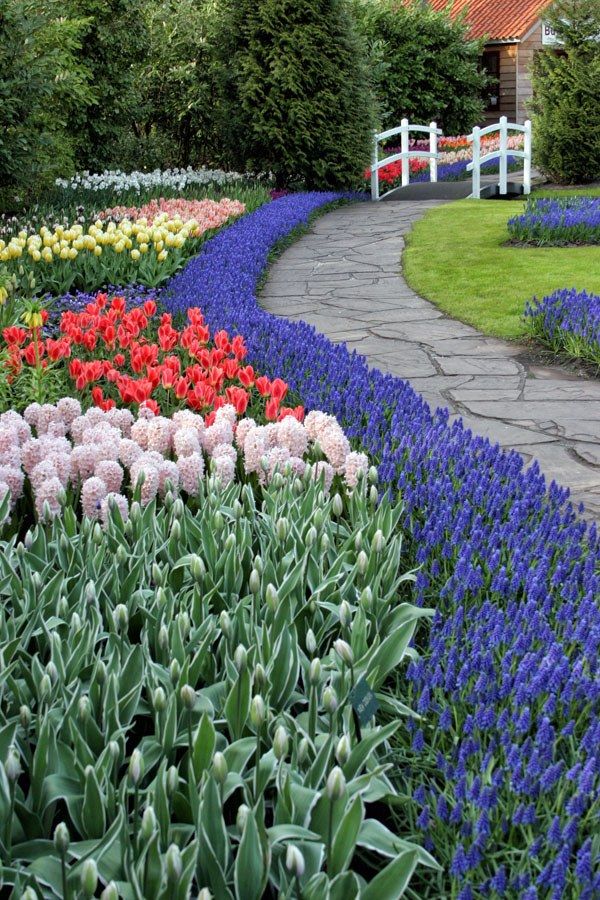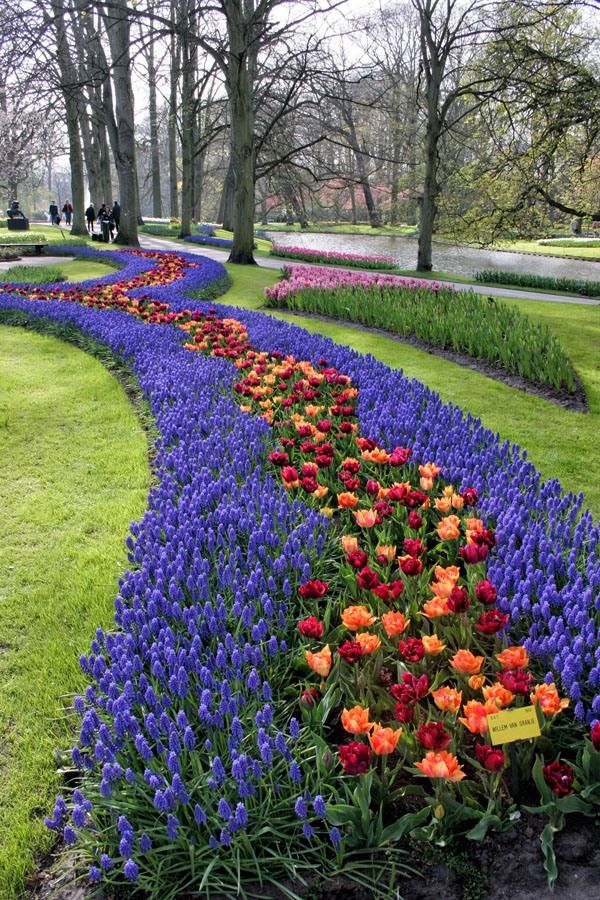 Get a Bird's Eye View Over Amsterdam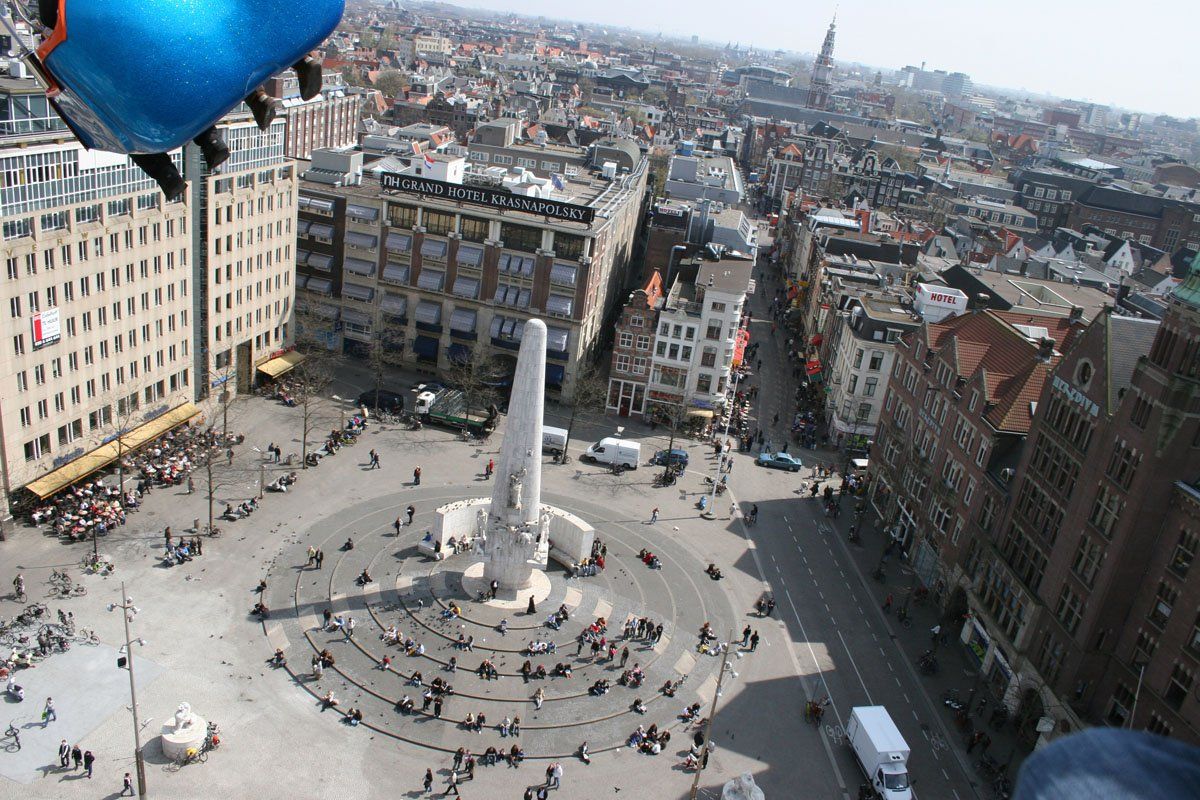 We were lucky enough to be in Amsterdam while there was a carnival in town.  The carnival was set up in Dam Square, the main square in the center of town.  Tim and I went on a ride that had us spinning high in the air, giving us a perfect view out over the city.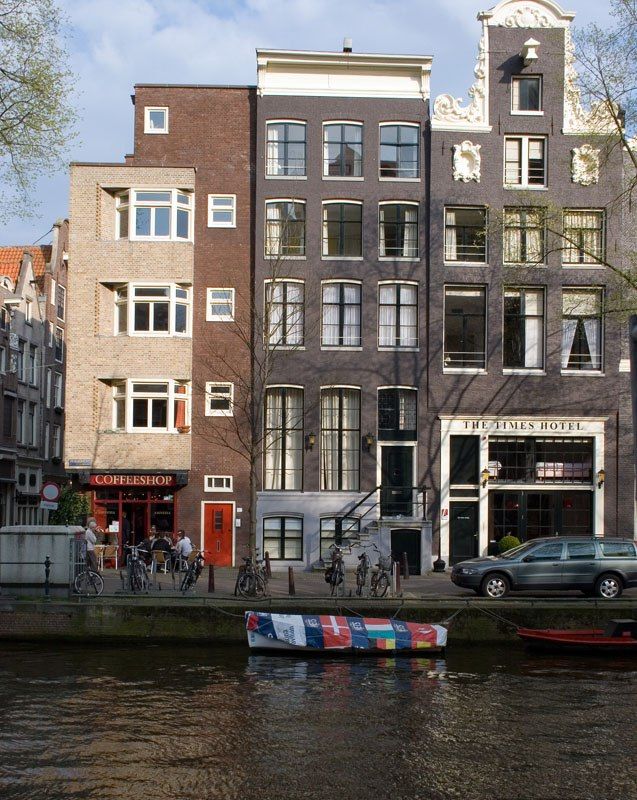 Tim and I love Amsterdam for its wonderful, free way of life. Before leaving Tim said, "We should come back to Amsterdam every time we go to Europe." We haven't been able to return yet, but Amsterdam holds a special place in our hearts.
This post was updated January 2018.