Utrecht, with its canals and street cafes, looks and feels like a smaller, less crowded version of Amsterdam. With one day in Utrecht, you can explore the scenic city center, take in the view from the tallest tower in the Netherlands, and dine at one of many great cafes and restaurants in town.
An Overview of Utrecht
The city center of Utrecht is small and compact and this is where you will spend most of your time. The Dom Tower dominates the skyline, sitting right in the medieval center of town. Two main canals run through the city center, Oudegracht and Nieuwegracht. An ancient moat still surrounds the medieval city center, a remnant of Utrecht's long history.
Many of the buildings in the city center dates back to medieval times. Hundreds of years ago, a portion of the Rhine River flowed right through the city, making this an important spot for trade along the Rhine River. During this time, a wharf system was built along the canals, and these platforms that exist today are now home to cafes and restaurants, a feature that is unique to the city of Utrecht.
If you are in Amsterdam, Utrecht is the perfect place to visit on a day trip. Utrecht is 50 km southeast of Amsterdam, which takes just 27 minutes by train. Trains run very frequently, so getting back and forth between Amsterdam and Utrecht is a breeze.

Recommended sites and restaurants.
How to Use This Map: Click the tab in the top left hand corner of the map to view the layers (best things to do and recommended restaurants). You can click the check marks to hide or show layers. If you click the icons on the map, you can get more information about each point of interest.

If you click the star next to the title of the map, this map will be added to your Google Maps account. To view it on your phone or computer, open Google Maps, click the menu button, go to "Your Places," click Maps, and you will see this map on your list.
One Day in Utrecht
During our visit, Utrecht seemed slow to wake up. We arrived at 10:30 am and most restaurants and stores were still closed. Most places did not open until 11 am or noon, so there is no need to start your day at the crack of dawn.
If you are visiting Utrecht on a day trip from Amsterdam, I recommend having breakfast in Amsterdam and then taking a morning train to Utrecht.
Most of your day is spent in the city center, just a few minutes walk from the train station. However, there is one site, the Rietveld Schröder House, which sits outside of the city center. This is easy to get to from Utrecht Central, the train station. By making this house your first visit of the day, you can take advantage of the buses and taxis at Central Station.
11 am: Rietveld Schröder House
The Rietveld Schröder House is an innovative house that was built in 1924 by Dutch architect Gerrit Rietveld. For 1924, this was an extremely modern house. With moving walls and design elements that connect the interior of the house with the outside world, the design is ingenious.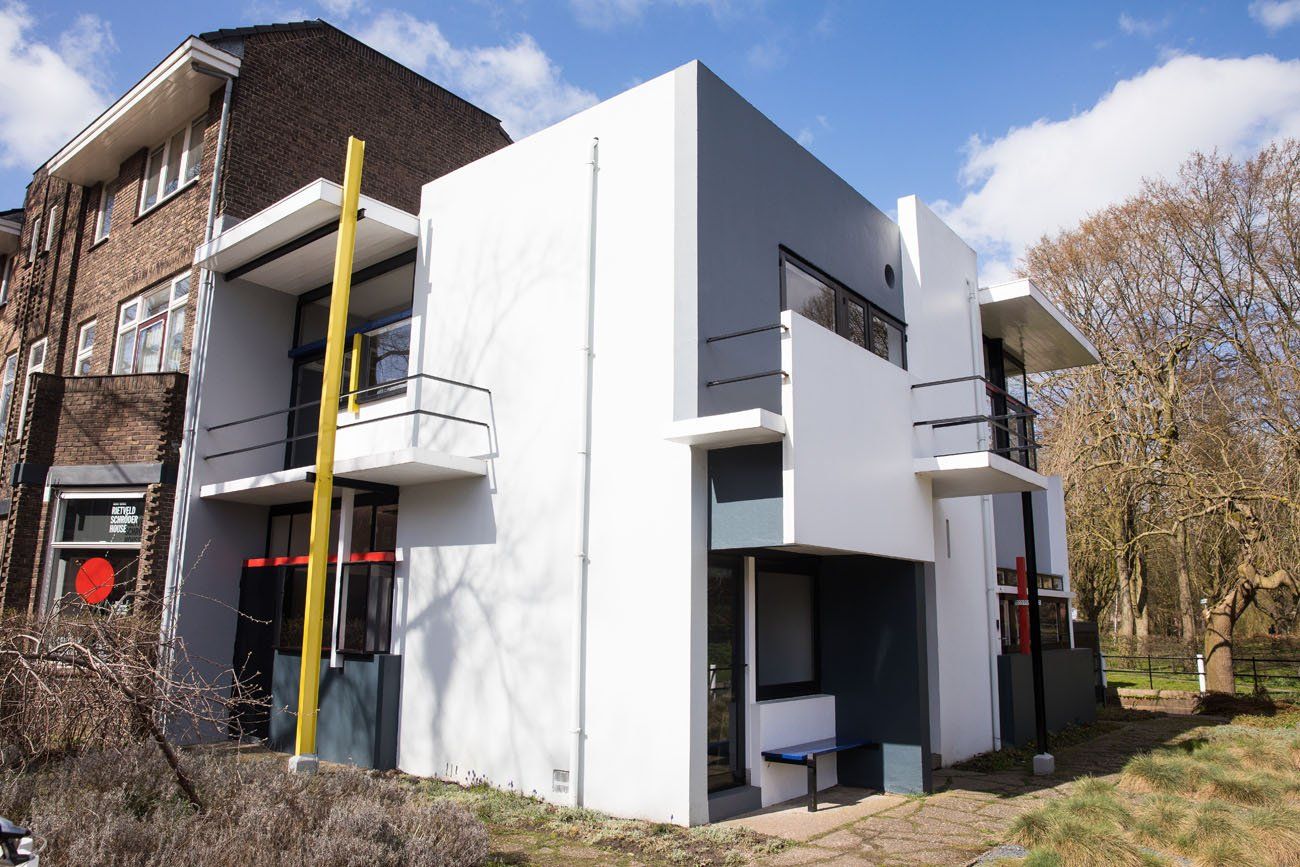 Advance booking is required since tour groups are small. You listen to an audio guide (the history of the house and Rietveld's and Schröder's relationship are fascinating) as you walk through the house. Visits here last approximately one hour.
Website: Get hours and pricing on the official website.
Getting here: From Central Station you can take bus 8 to De Hoogstraat (16 minutes) and then it is a 5 minute walk to the Rietveld Schröder house. You also have the option to hire a taxi (15 minutes). For the 11 am tour, plan on arriving in Utrecht no later than 10:15 am to allow enough time to get to the house. Check the bus schedule before your arrival if you plan to take the bus.
It may seem like a hassle to get out to the house, but it is worth it. Even Tyler and Kara were impressed with the architecture and the innovative design.
Noon: Lunch in Utrecht
From the Rietveld Schröder House, we recommend walking to the city center. It's a bit of a walk, but on a nice day, it's a very pretty walk. You get to see the residential areas of Utrecht, the moat that surrounds the city center, and you can choose to stroll up Nieuwegracht or Oudegracht. The walk takes 30 to 40 minutes and is about 3.2 km (2 miles) long.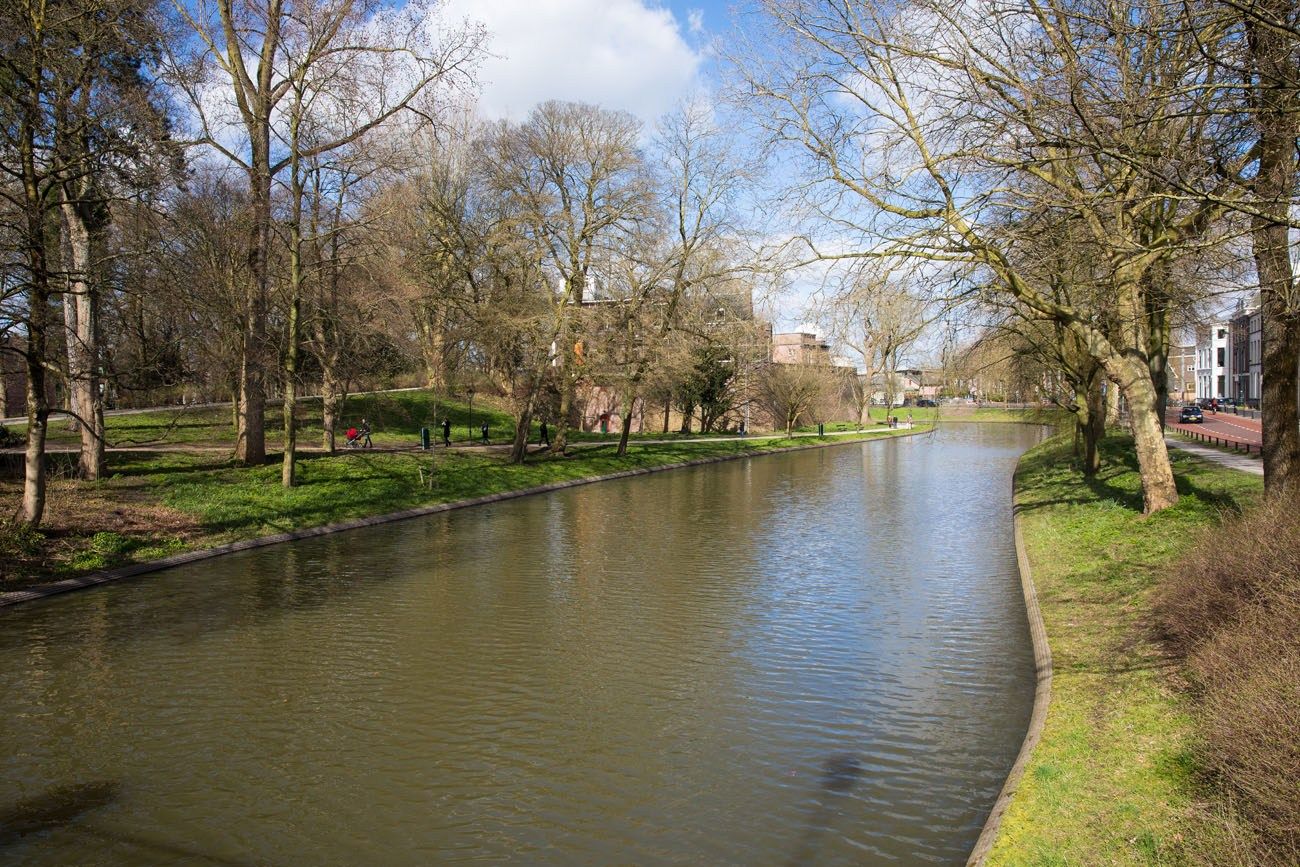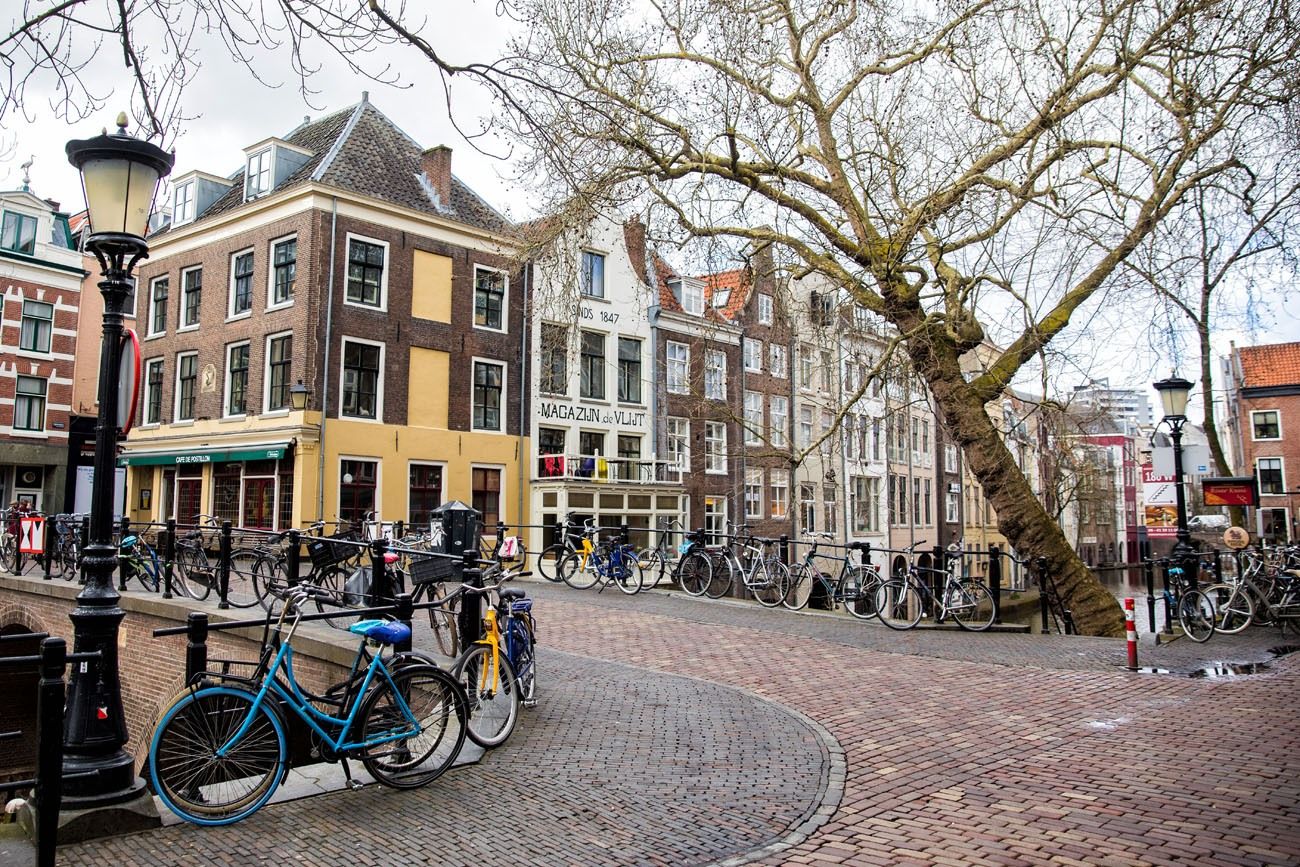 In town, there are two spots we recommend for lunch.
Dogma Hotdogbar serves literally the best, most creative hotdogs we have ever eaten. Pork, beef, chicken, lamb, and vegan sausages are served with heaps of toppings. I ate the Verboden Verlangen, lamb sausage with feta cheese, bruschetta, and almonds and it was amazing. Kara got her Mexican fix with a hotdog topped with tortilla chips. There are 10 different options to try…which one will you choose?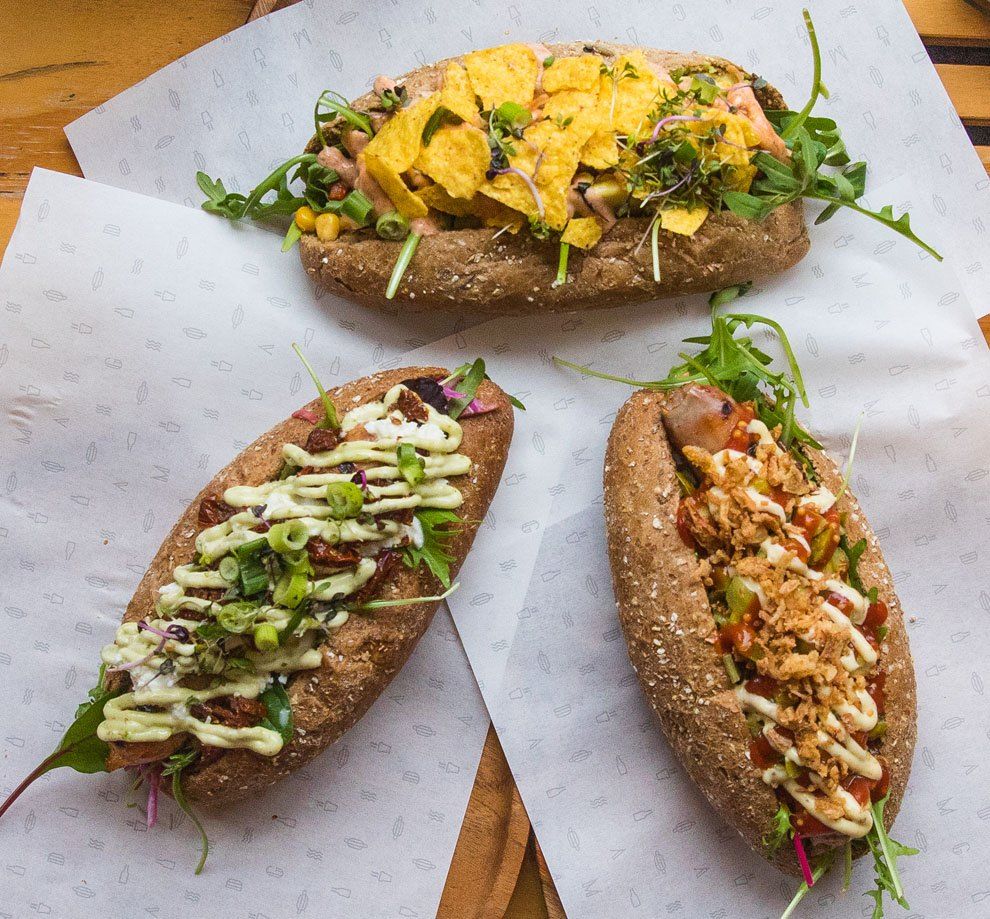 Another restaurant, Kimmade Vietnamese Street Food, is a restaurant that gets rave reviews and always had a line out the door when we walked by. It was on our list to try but unfortunately we could only eat so much food in one day.
1:30 pm Stroll the Streets and Canals of Utrecht
Spend the afternoon wandering through the city center of Utrecht. Since it is so compact, it doesn't take long to explore the area.
Oudegracht, the canal that runs through the heart of Utrecht, is a very pretty spot and full of activity midday. Everywhere you look is another pretty view, a street café, or a boutique shop to visit.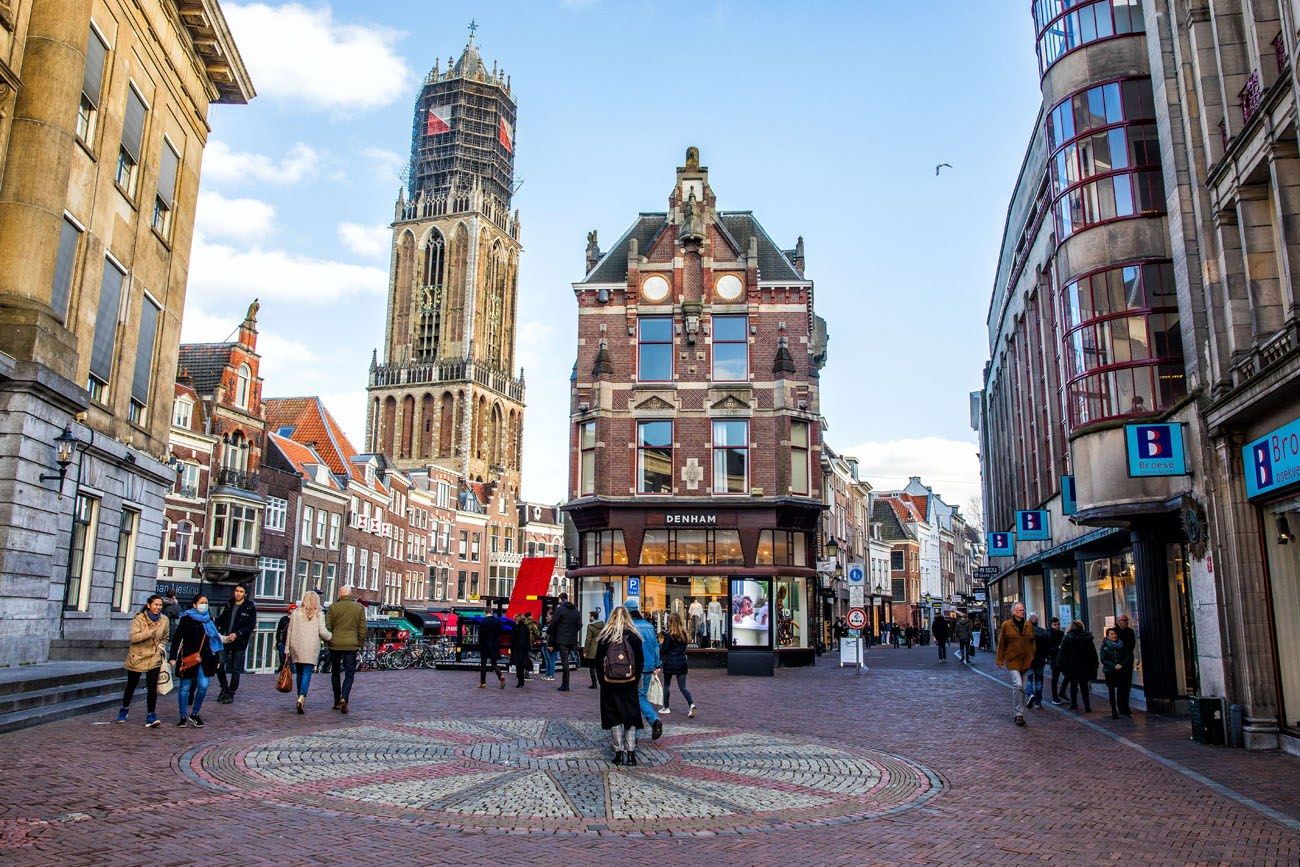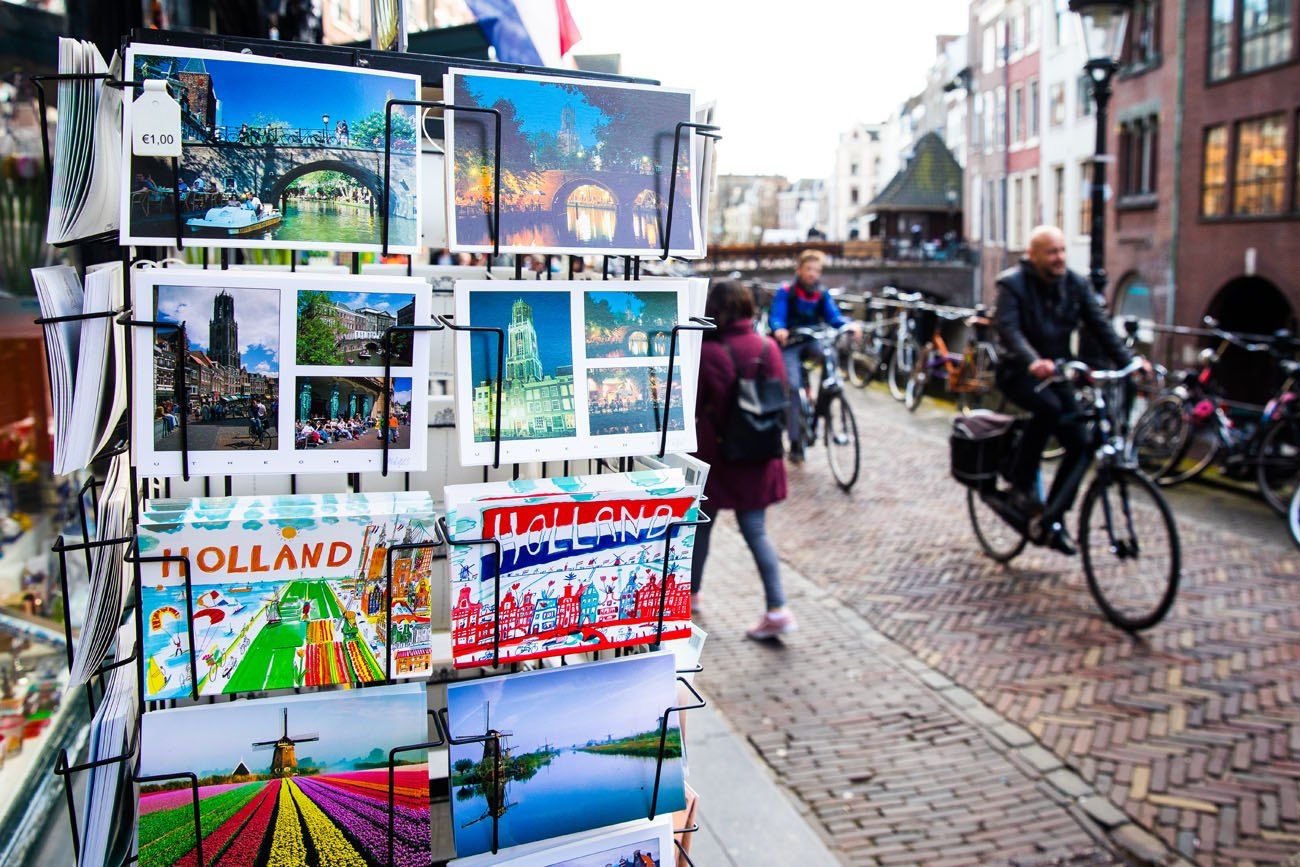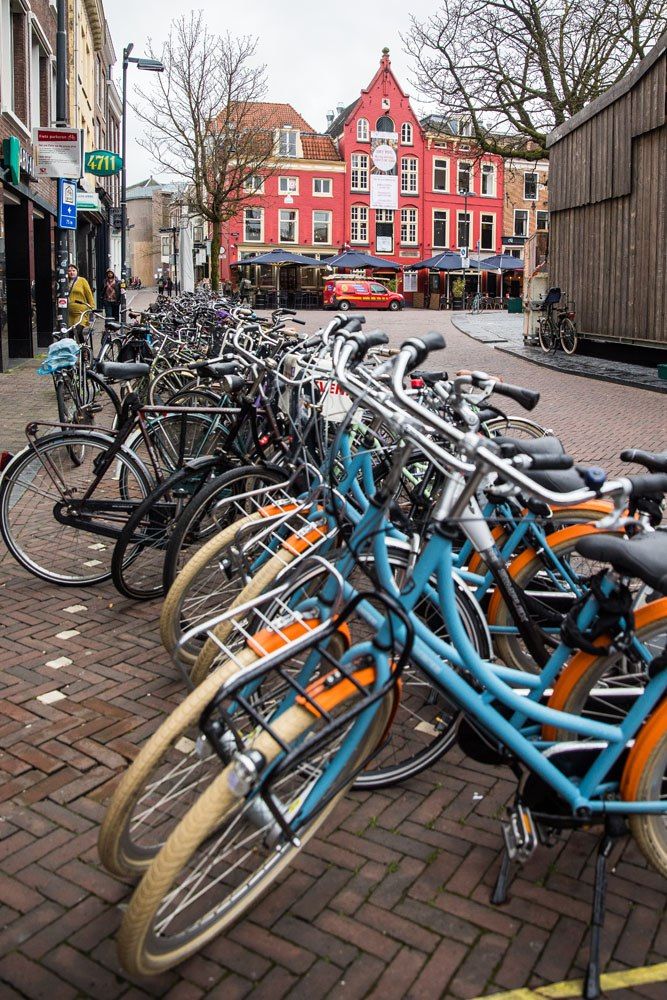 If you are looking for a great snack spot, head to Frietwinkel. This small spot only serves fries and they got an award for the best fries in the Netherlands. Order them with mayo, of course!!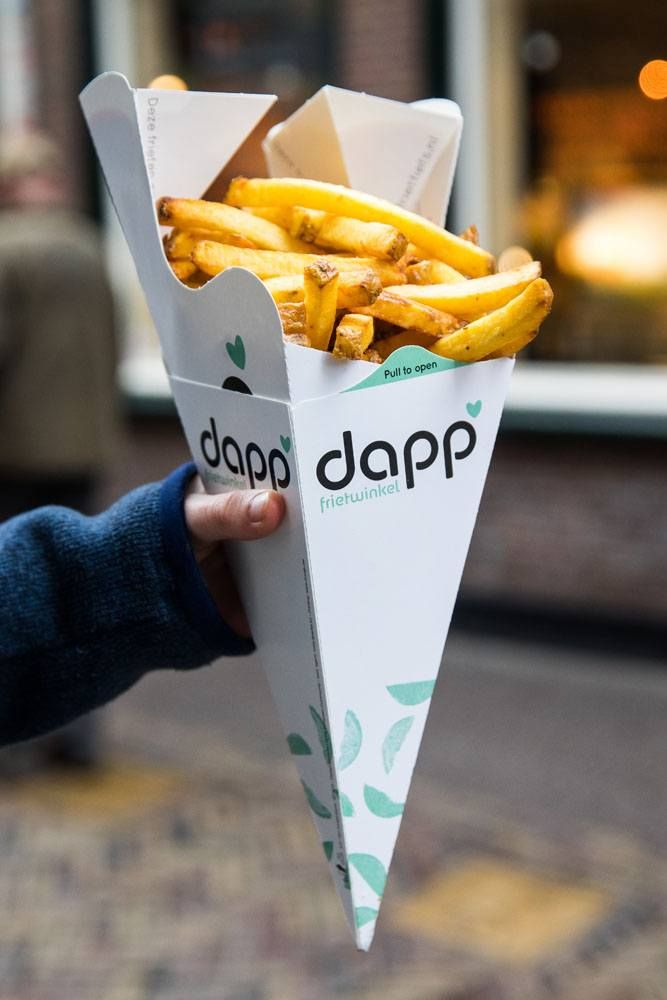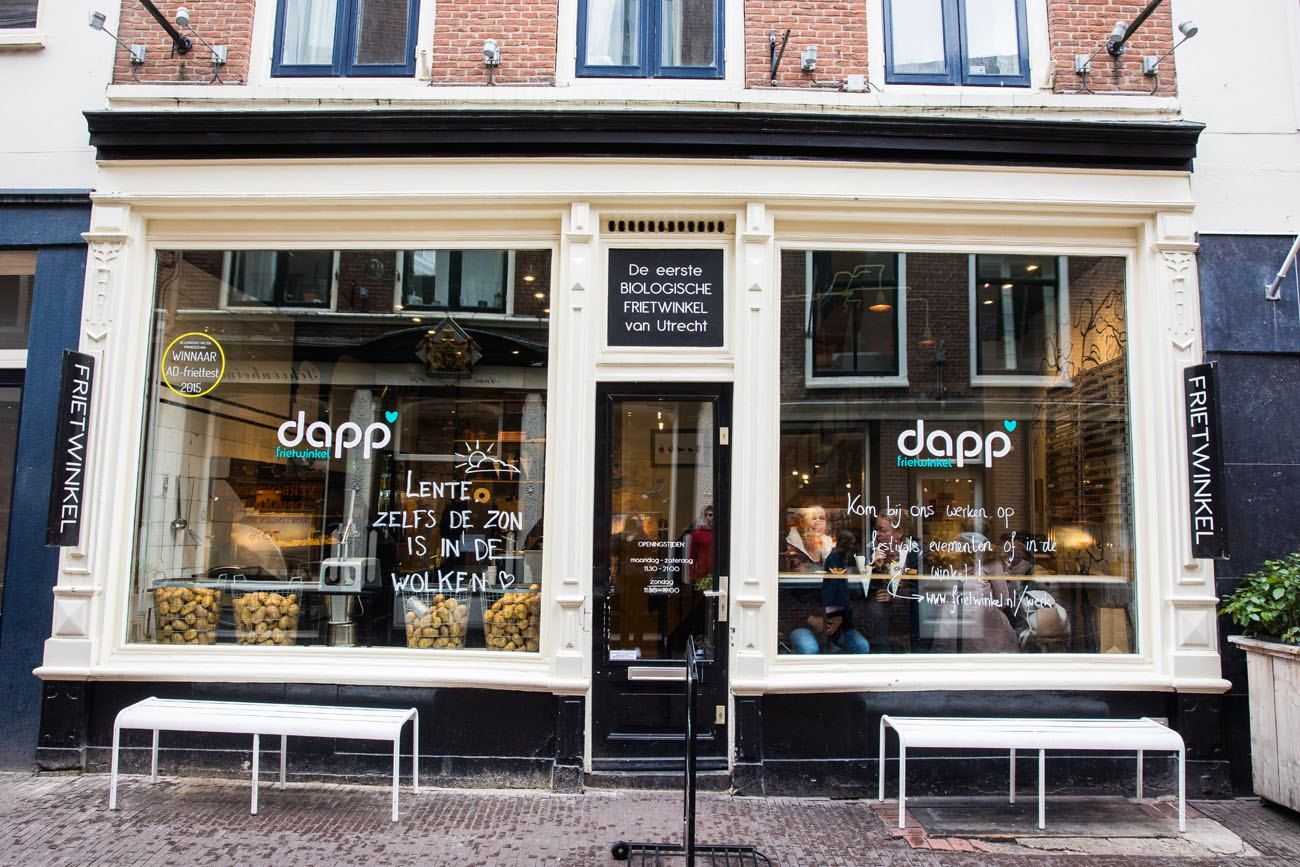 Kafé Belgie is a popular place to grab a beer. It is popular because it is named after a Dutch song from 1983, called Belgie by the band Het Goede Doel. The cafe is also established by one of the band members. If you want to hear the song, scroll down to the comment section and read the comment by Loes and Suus. Thanks Loes and Suus!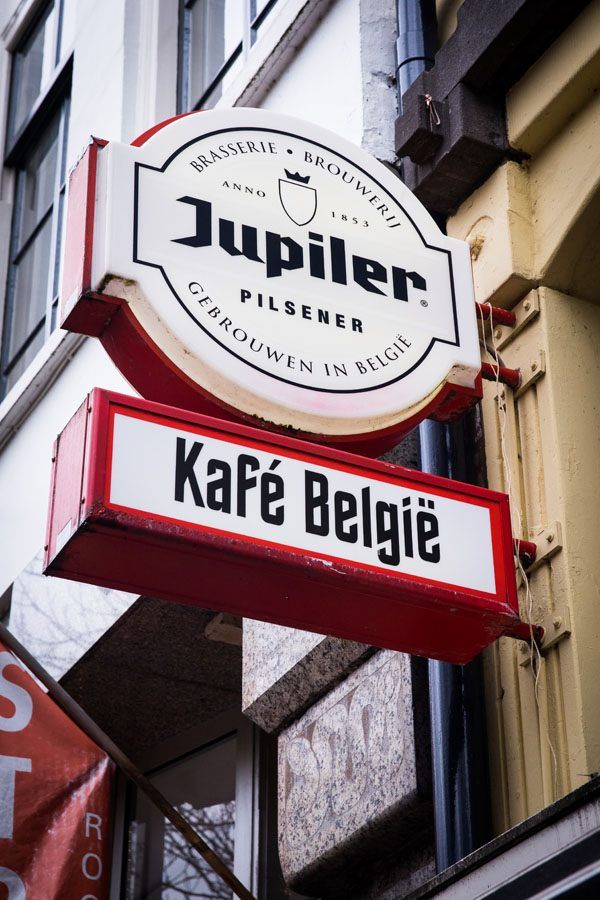 If it's a nice day, grab a seat at an outdoor café or along the wharfs on Oudegracht.
4 pm: Dom Tower
A trip up Dom Tower makes a good afternoon activity. For one of the best views over the city, climb the 465 steps to the top of the tower.
Dom Tower is the tallest belfry in The Netherlands. Utrecht started out as a Roman fortress right where this tower stands today. In 1382 the Dom Tower construction was completed. Since that time, it has survived a tornado, religious upheavals, and centuries of European history.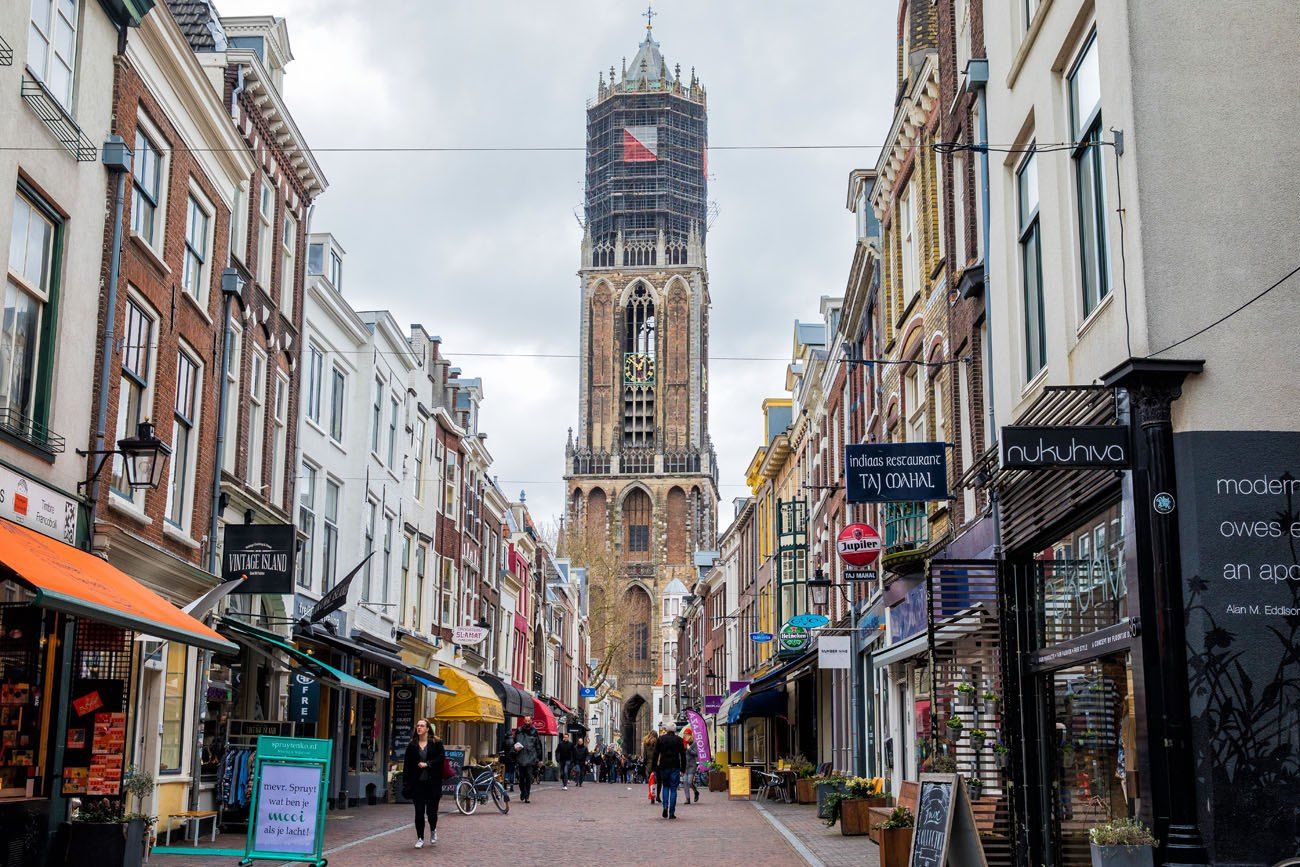 The Dom Tower can only be visited on a one hour tour. You can book your tickets online in advance or in the tourist office next to Dom Tower.
Website: Get hours and pricing on the official website.
Important Note: Currently the Dom Tower is undergoing restoration work. Scaffolding surrounds the upper portion of the tower but this does not affect your view from the top. Restoration work will be completed in 2024.
After your trip to Dom Tower, spend more time strolling through Utrecht, shopping, or relaxing in the street cafes.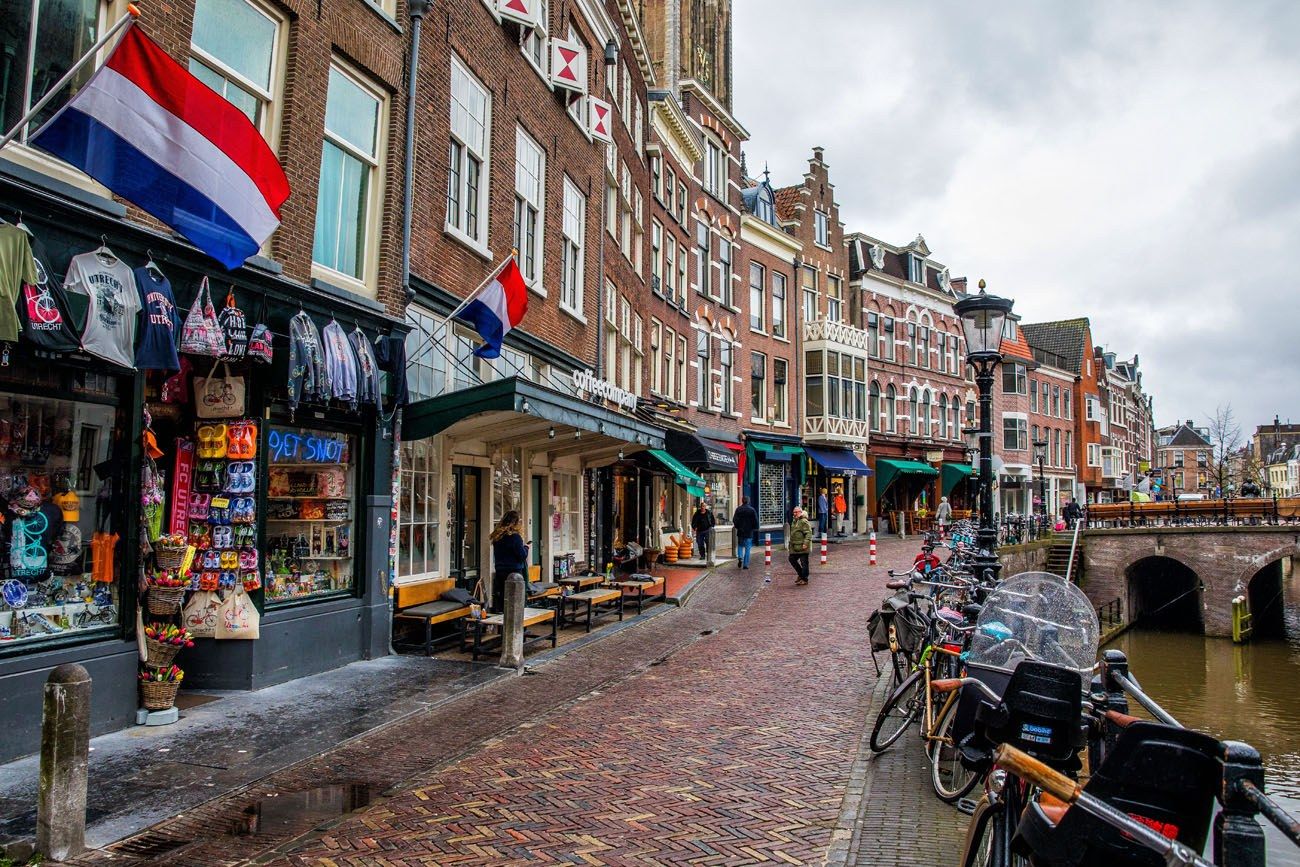 6 pm: Dinner
There are a lot of great options for dinner in Utrecht but the place we recommend is Blauw. This restaurant gets rave reviews and during our visit to Utrecht, the locals recommended it as well. Unfortunately, we never had the chance to eat here because we did not have a reservation.
Why go to Blauw? Because of their rijsttafel. Rijsttafel is a Dutch word that means "rice table." This is an elaborate meal, adapted from Indonesia, that features multiple small side dishes, including egg rolls, rice, fish, satay, fruit, and more. While visiting the Netherlands, it's worth having rijsttafel at least one time. And this is one of the best places to have it (just make sure to schedule your reservation in advance!).
After dinner, you can have a drink at one of the bars in Utrecht, return to your hotel, or take the train back to Amsterdam, if you are visiting Utrecht on a day trip.
With More Time
If you get tired of wandering the canals and relaxing at the cafes, here are three more spots to try in Utrecht.
Museum Speelklok
In this interactive museum, see unique, self-playing music boxes and organs in action. For the best experience, join a tour (offered every half hour) to see the instruments in action. If you are visiting Utrecht with kids, this is a great place to spend the afternoon. For more information, click here.
Bloemenmarkt
If you are lucky enough to be here on a Saturday, stroll through the Bloemenmarkt, a square set up with stalls selling colorful flowers, bulbs, seeds, and planters.
DOMunder
Learn about the history of Utrecht at this archeological site in Dom Square. This can only be visited on a tour and visits typically last 75 minutes. Learn more on the official website.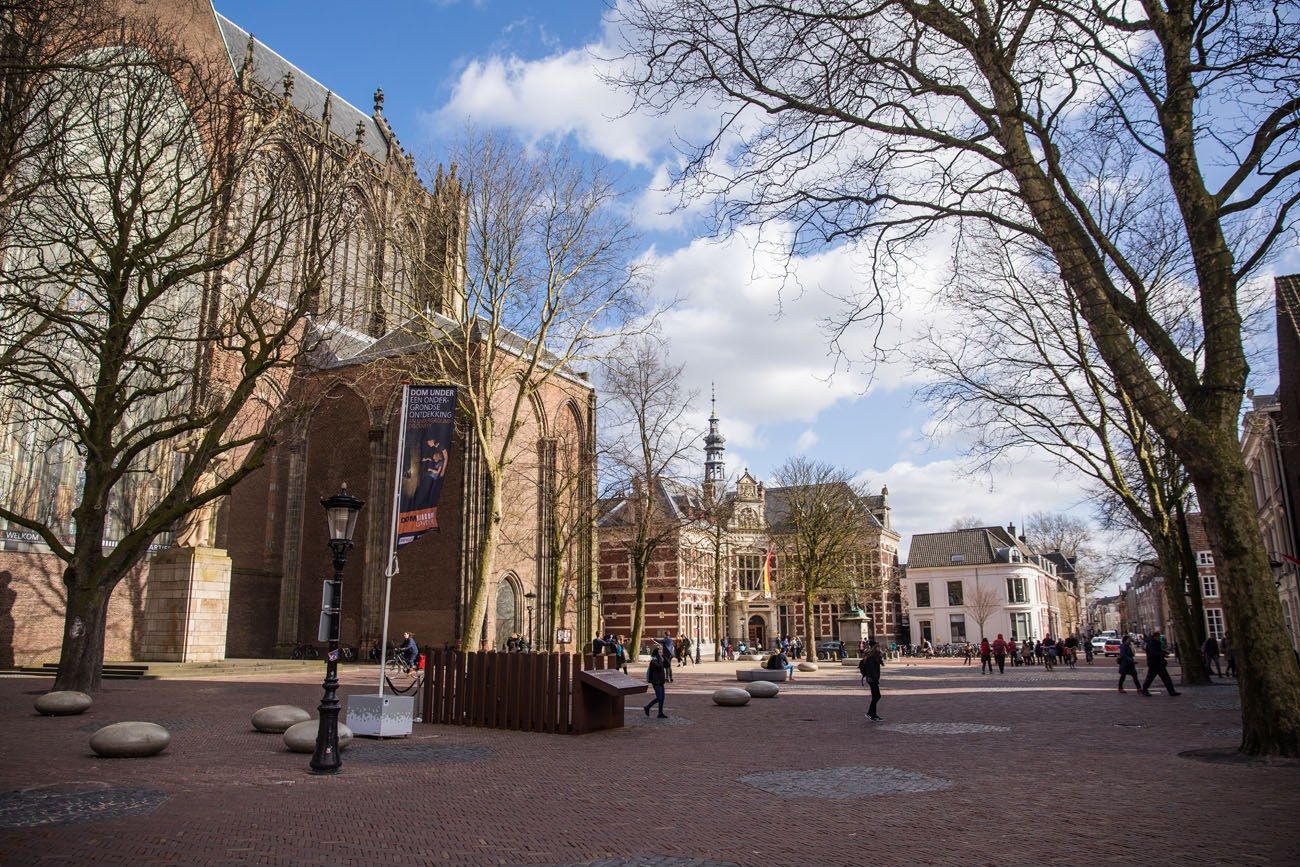 How to Get to Utrecht from Amsterdam
The best way to travel between Utrecht and Amsterdam is by train. Trains run every ten minutes and the journey takes 27 minutes.
You can book your tickets in advance at www.b-europe.com or purchase your tickets in the train station. For these trains you do not need a seat reservation. You simply purchase a ticket and get on the next available train, similar to using the metro.
Tips for Visiting Utrecht
Watch out for Cyclists!
Similar to Amsterdam, cyclists are everywhere in Utrecht. Always look both ways before crossing the street and do not walk down the center of the road so you do not get in the path of a cyclist.
Breakfast Spots in Utrecht
If you feel like skipping the Rietveld Schröder House, spend the morning at one of Utrecht's best breakfast spots. Blackbird Coffee & Vintage is Utrecht's best spot for coffee and breakfast, but another popular place is Anne & Max Utrecht.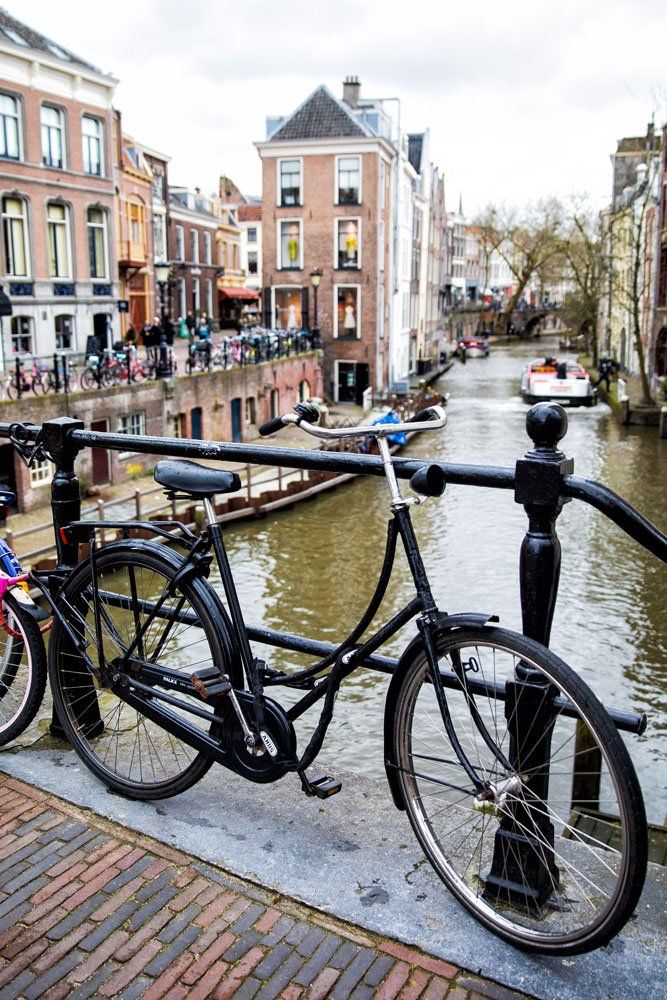 When to Go to Utrecht
Utrecht can be visited all year round, but the best weather is between April and October. April and May is a very popular time to visit Amsterdam and the Netherlands, since this is the time when the tulips and daffodils create blankets of color in the bulb fields, parks, and flower markets.
We visited Utrecht the first week of April. Temperatures were still chilly with the high temperature only getting to 50°F (10°C). The day started off rainy and cold but we got lucky in the afternoon with blue skies.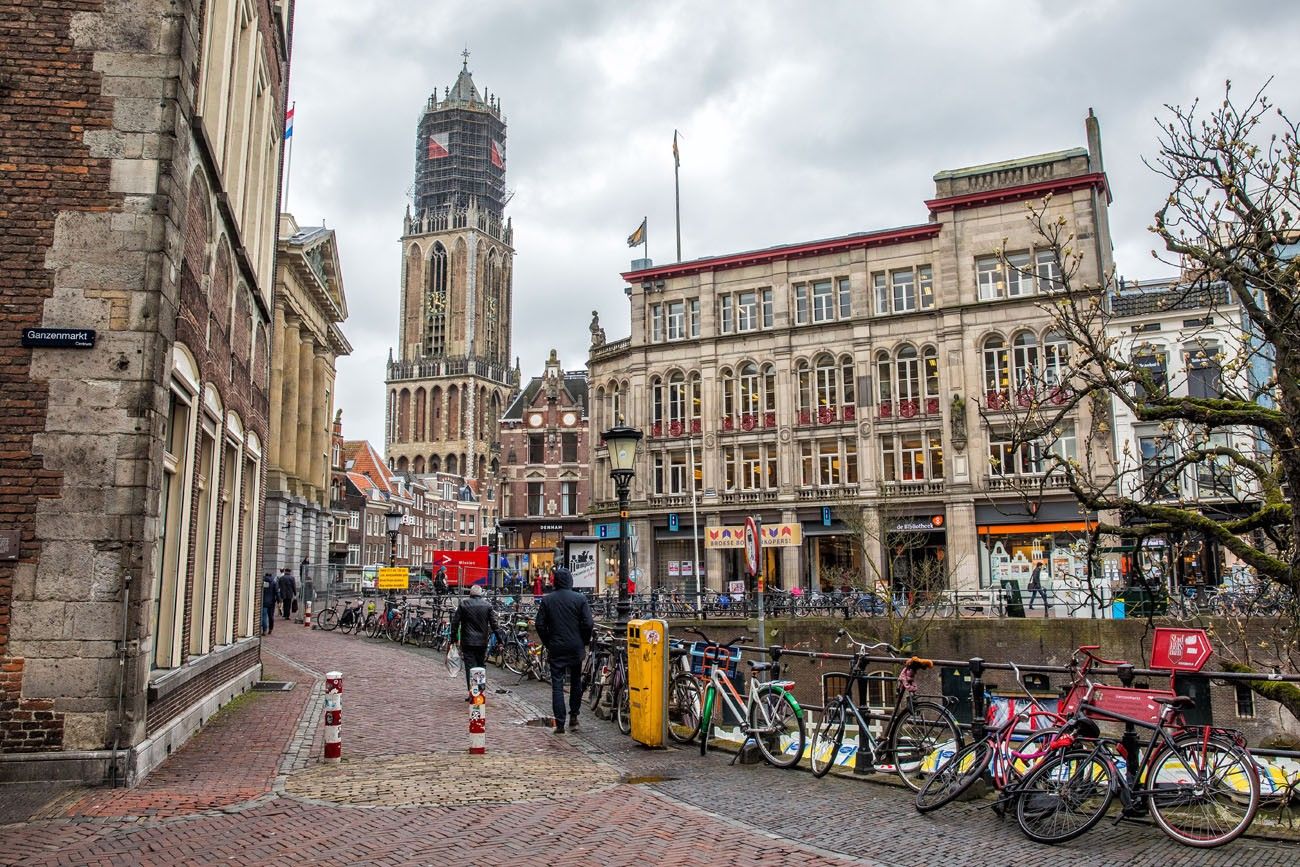 ---
If you have any questions about how to visit Utrecht, let us know in the comment section below.
Where are You Going Next?
If you plan to continue your tour of Europe, check these out:
NETHERLANDS: Learn how to spend 2 perfect days in Amsterdam and the best things to do in Amsterdam. We also have a guide on Where to Stay in Amsterdam and how to visit Haarlem and The Hague.
ITINERARY IDEAS: With 10 days, you can put together a trip to London, Amsterdam and Paris or a trip to Amsterdam, Brussels, and Paris.
LUXEMBOURG: In our One Day in Luxembourg Itinerary, learn about the best things to do in Luxembourg City and how to plan your time.
BELGIUM: Don't miss our guide on how to take a self-guided chocolate tour of Brussels that also includes the top sights in town. We also have a article about how to day trip to Bruges and Ghent.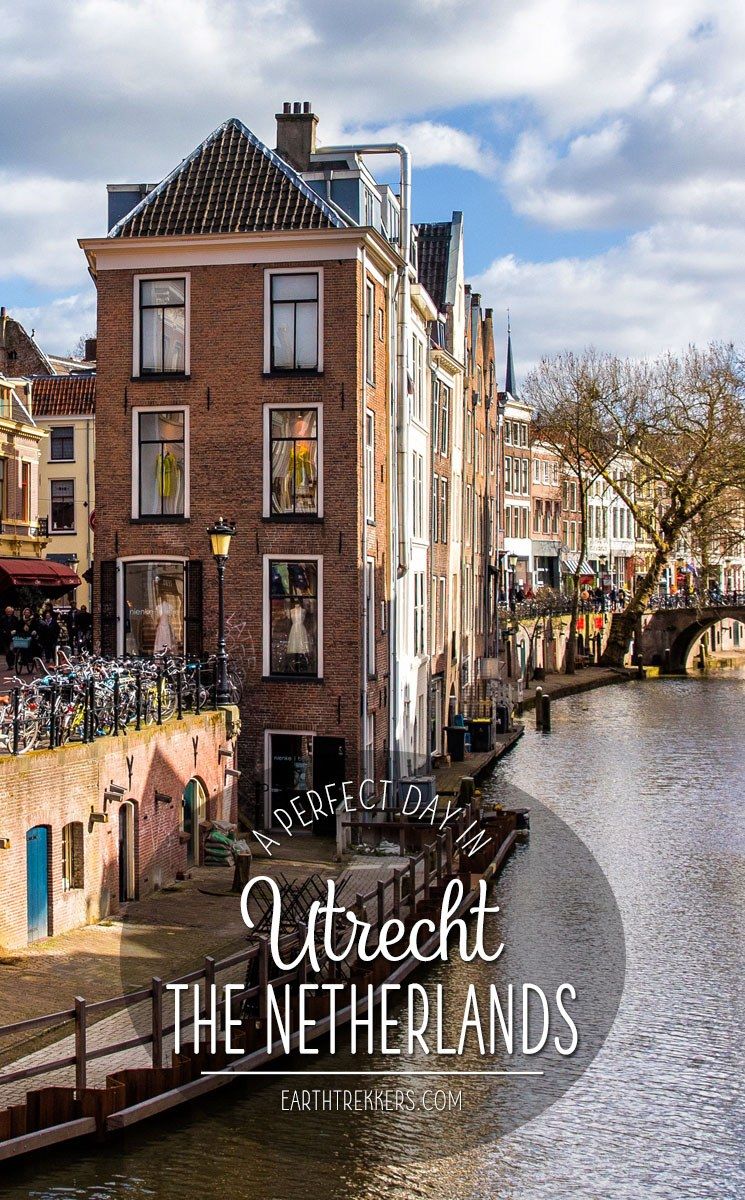 Note: This post contains affiliate links. When you make a purchase using one of these affiliate links, we get paid a small commission at no extra cost to you.
All rights reserved © Earth Trekkers. Republishing this article and/or any of its contents (text, photography, etc.), in whole or in part, is strictly prohibited.