Haarlem is a small city that neighbors Amsterdam. With cobblestoned lanes, Gothic cathedrals, and a bustling main square, Haarlem is a joy to visit.
We spent an afternoon in Haarlem and loved it. There is a different vibe here than in Amsterdam. Haarlem is like a laid back, relaxed version of Amsterdam, without the tour groups.
If you are looking for the perfect day trip destination from Amsterdam, it's hard to beat Haarlem.
Haarlem Day Trip from Amsterdam
It may be hard to tear yourself away from Amsterdam, but you won't regret it. Here are 6 reasons why Haarlem makes a great day trip from Amsterdam.
#1 Getting Here is Quick and Easy
Just a short train ride connects Amsterdam and Haarlem. From Central Station in Amsterdam, you can take a 15-minute train to Haarlem.
Once you arrive in Haarlem, it's a 10 minute walk to Grote Markt (Big Market) and the center of the city.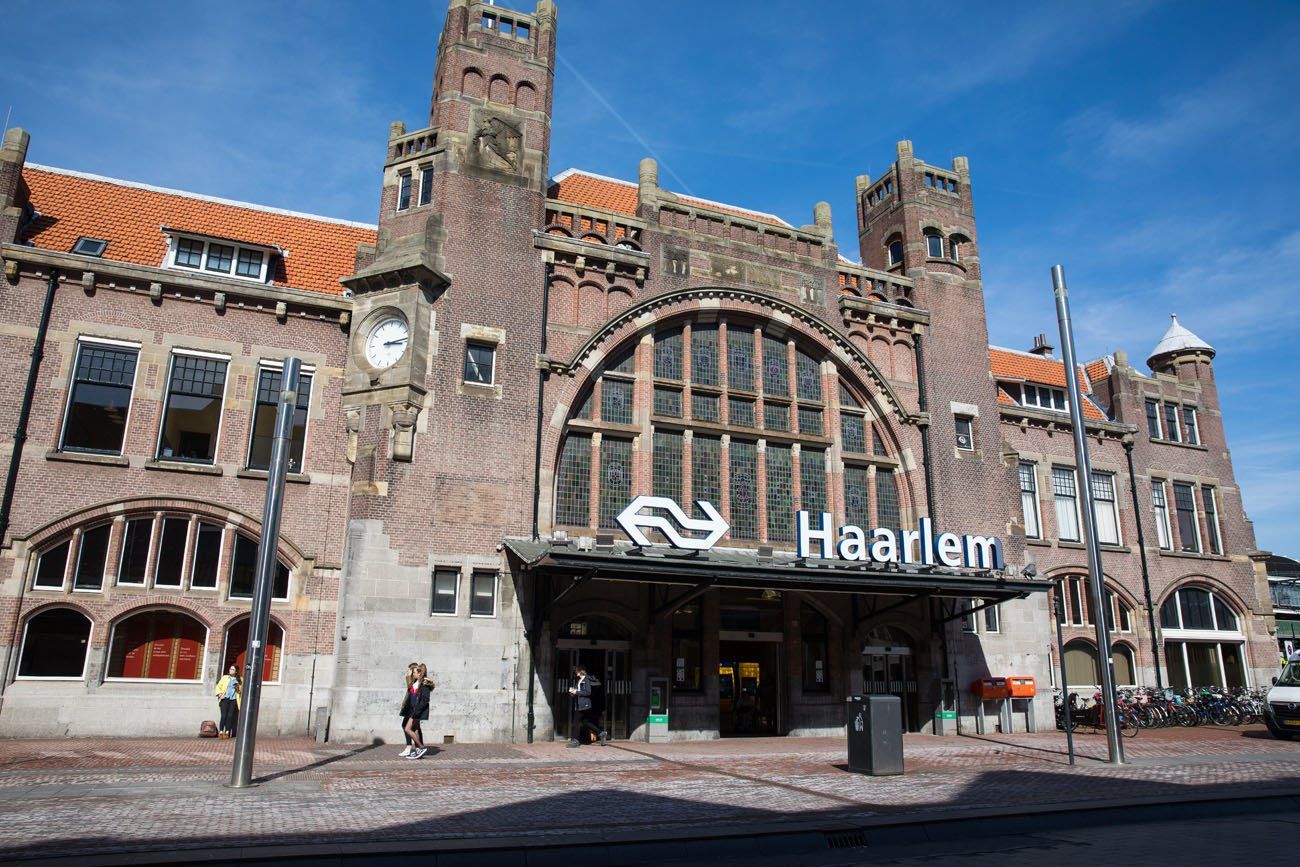 #2 Escape the Crowds in Amsterdam
Haarlem is less crowded and less touristy than Amsterdam. Yes, Amsterdam is awesome, but it can also be very crowded.
If you need an escape from the crowds and the tourists, Haarlem is perfect.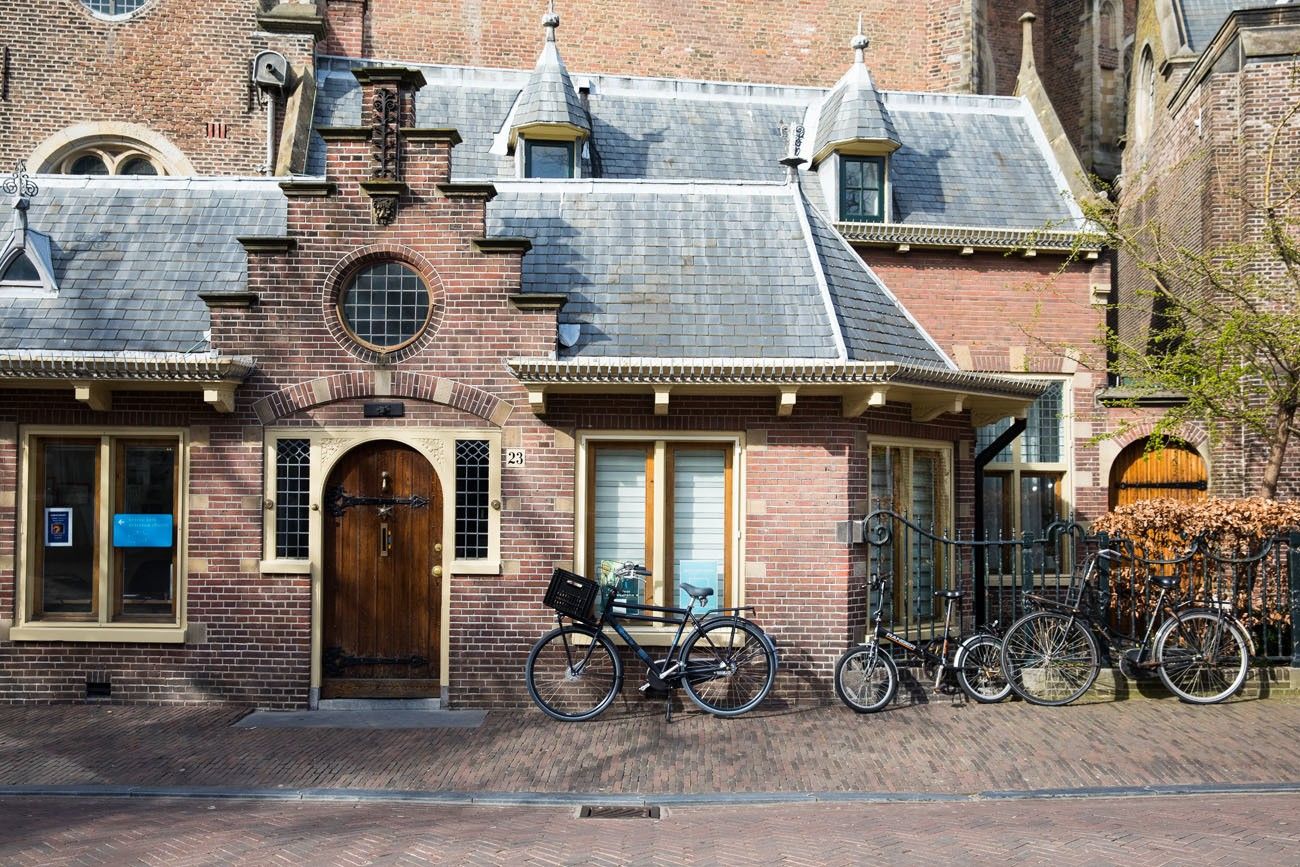 #3 You Can Tour a Windmill
Molen De Adriaan is a windmill that was built in the 18th century and then burnt to the ground in 1932. It was rebuilt in 2002 as a museum. You can tour the windmill and learn the history of Haarlem.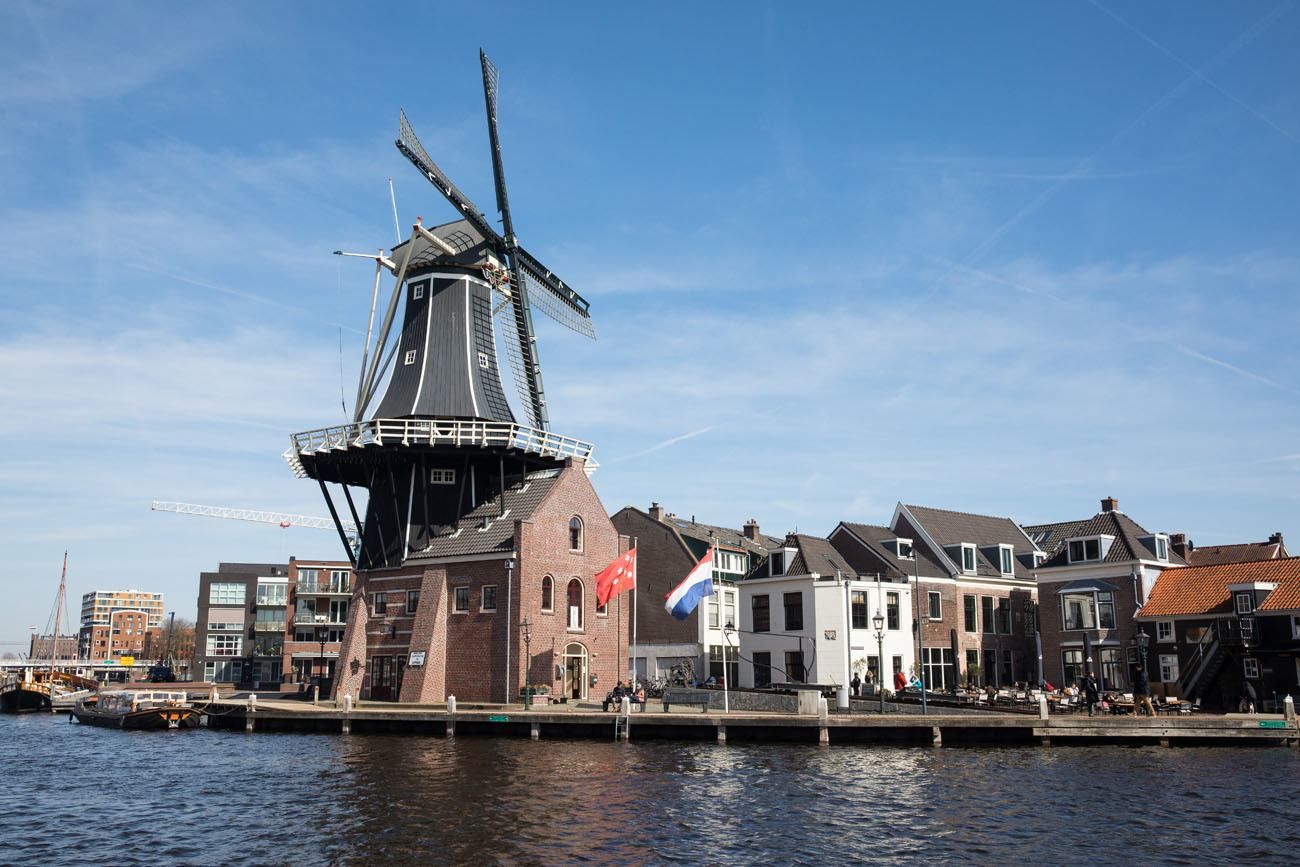 You can only visit the windmill on a guided tour. Tours last approximately 45 to 60 minutes. Visit the official website for operating hours and to book your tickets online.
#4 Hang Out in Grote Markt
Grote Markt is the main square in the center of Haarlem. On warm days, cafes spill out into the square and the tables are filled with friends and families enjoying a drink, a meal, and the nice weather.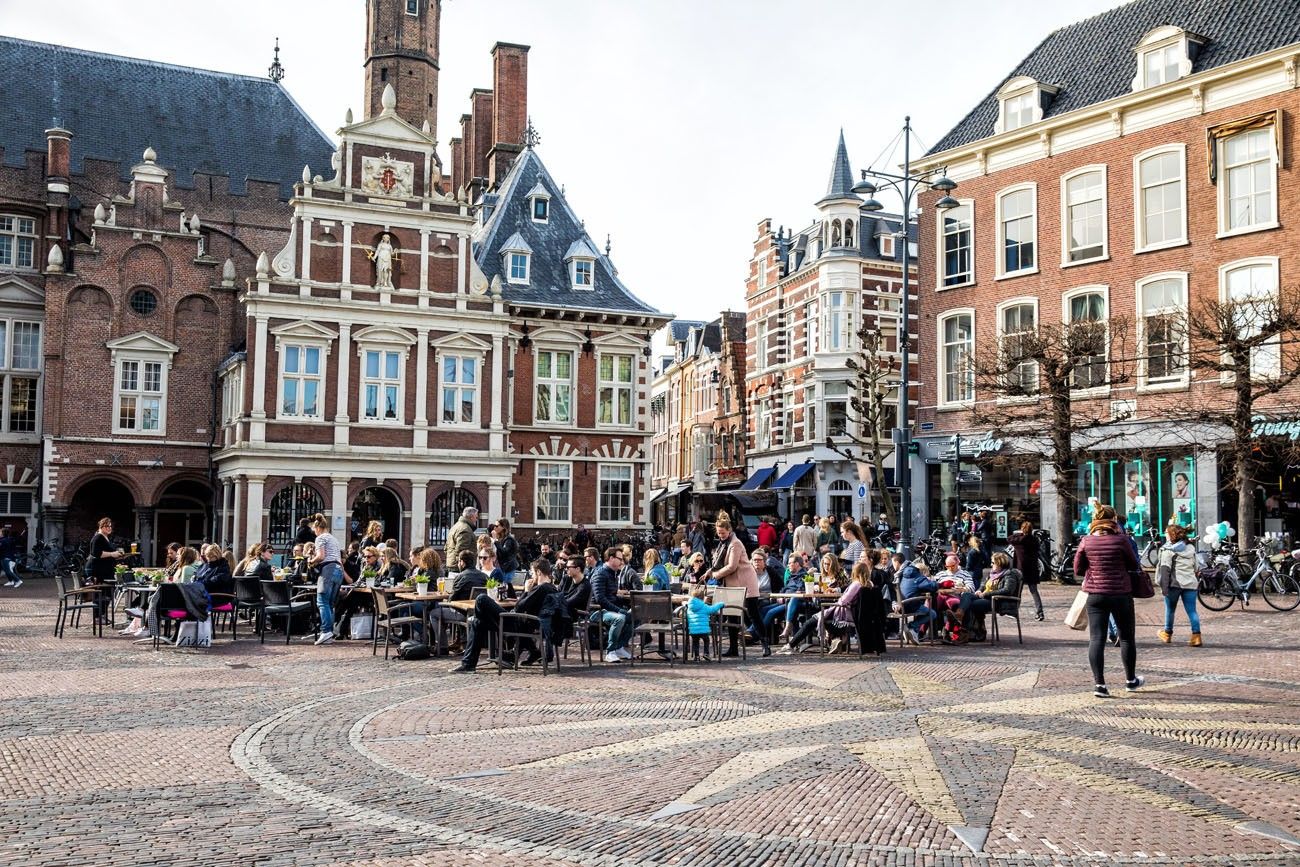 On Saturdays an outdoor market is held, where you can shop for food, produce, and flowers.
#5 The Corrie ten Boom House
If you have an interest in World War II history, this is a museum that you don't want to miss. During WWII, the house of the Ten Boom family became a hiding place for Jewish people and people in the Dutch underground. It's estimated that this family saved 800 Jews and refugees. This house, its original furnishings, and the secret room can all be visited on a tour.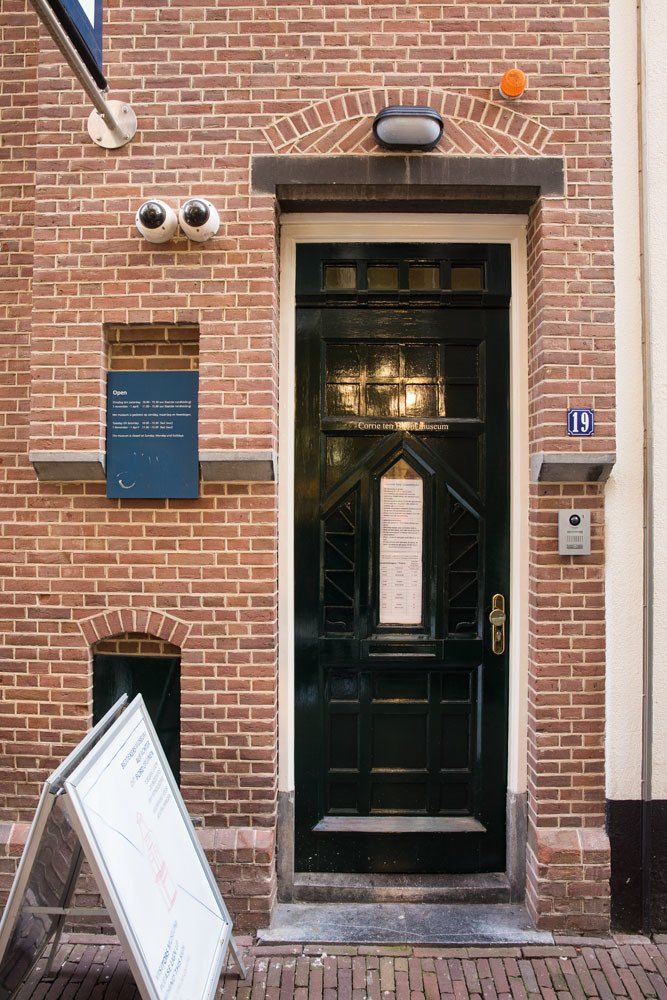 Tours are offered Tuesday through Saturday and last about one hour. Reservations need to be made online in advance (the website recommends that you make your reservations more than five days in advance).
#6 Explore the Medieval Streets and Buildings
The center of Haarlem is a maze of cobblestoned streets and medieval architecture. The Church of St. Bavo, with its Gothic architecture, is the centerpiece of Haarlem. It dominates Grote Markt and it has been standing here for centuries.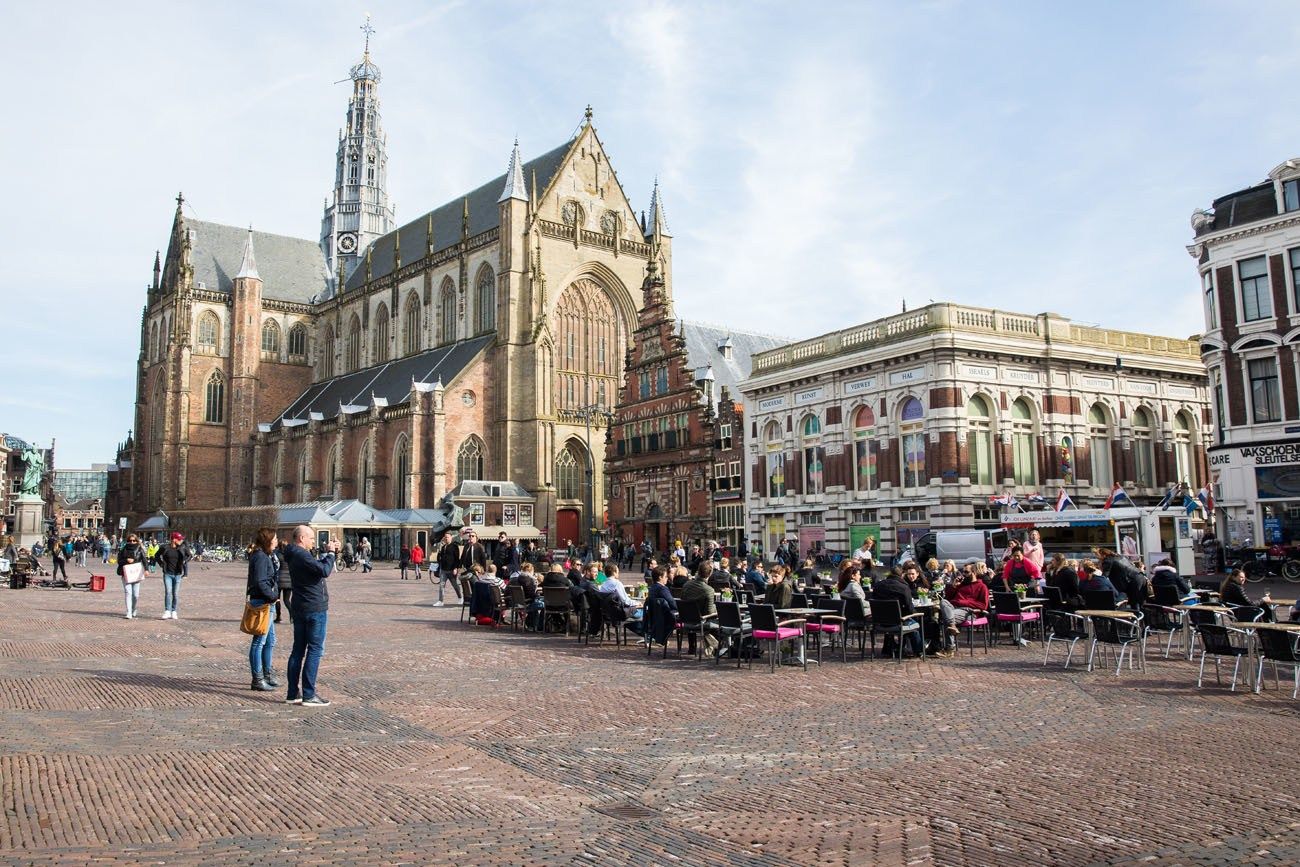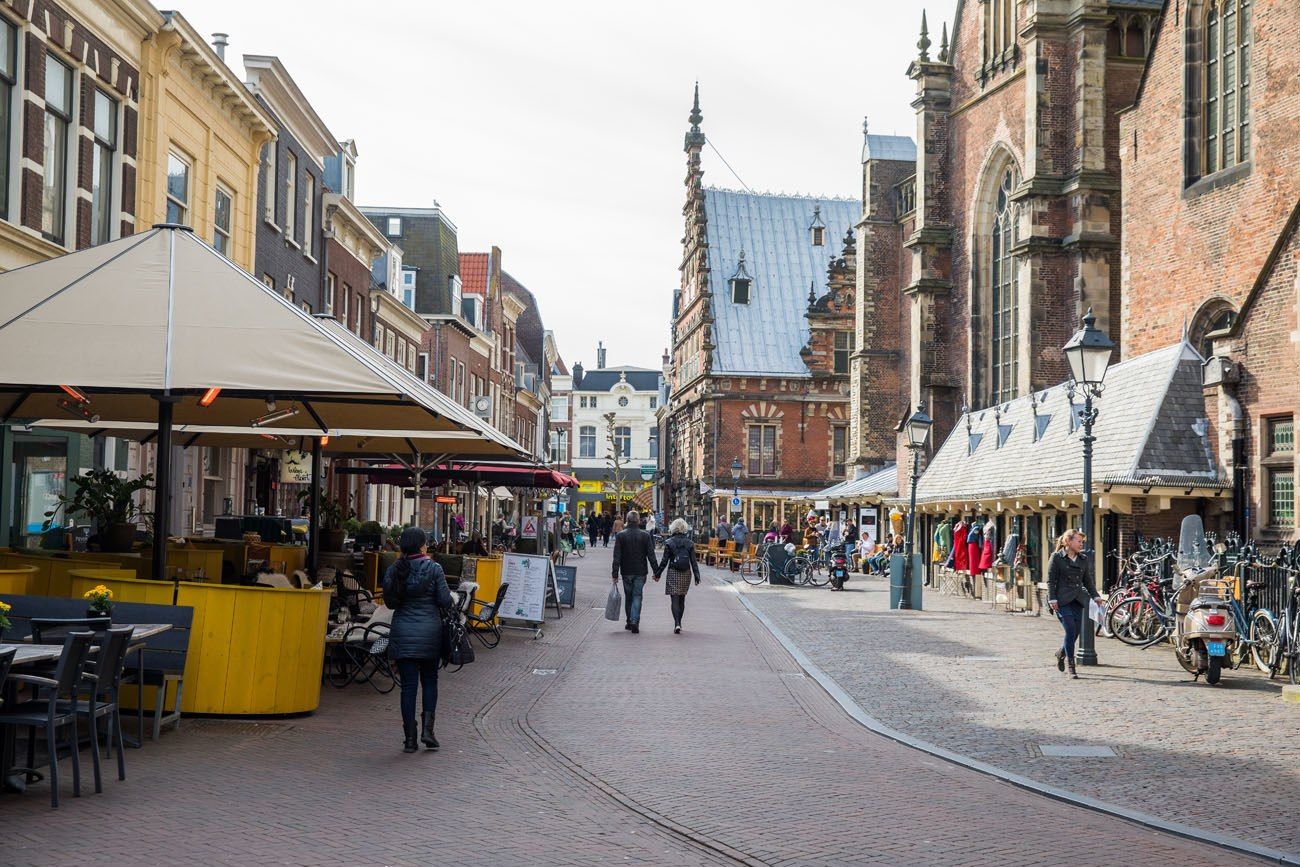 You can also explore the hofjes, which are small, hidden courtyards surrounded by houses. Because they are hidden, they can be difficult to find, so the best way to see these is on a tour of Haarlem.
---
8 Things to do in Haarlem
Grote Markt: Big Market in the city center
Corrie ten Boom House: museum of Nazi resistance
Molen De Adriaan: windmill museum
Church of St. Bavo (Sint Bavokerk): Gothic cathedral in Grote Markt
Frans Hals Museum: Dutch art museum

Teylers Museum:

oldest museum in the Netherlands
Amsterdamse Poort: medieval town gate
Explore the hofjes: hidden courtyards in Haarlem
5 Restaurants to Try
Wolfhound Irish Bar & Kitchen. This is where we had dinner and it tasted like we were back in Ireland. The restaurant is run by a friendly, Irish woman and the food is delicious.
Frietkamer. Best fries in Haarlem.
Jopenkerk. A church converted into a restaurant and bar. This is one of Haarlem's most popular restaurants.
Specktakel. Take your pick from their creative, eclectic menu with food from around the world.
Pizzeria Luca Ristorante. Authentic Italian food and pizza.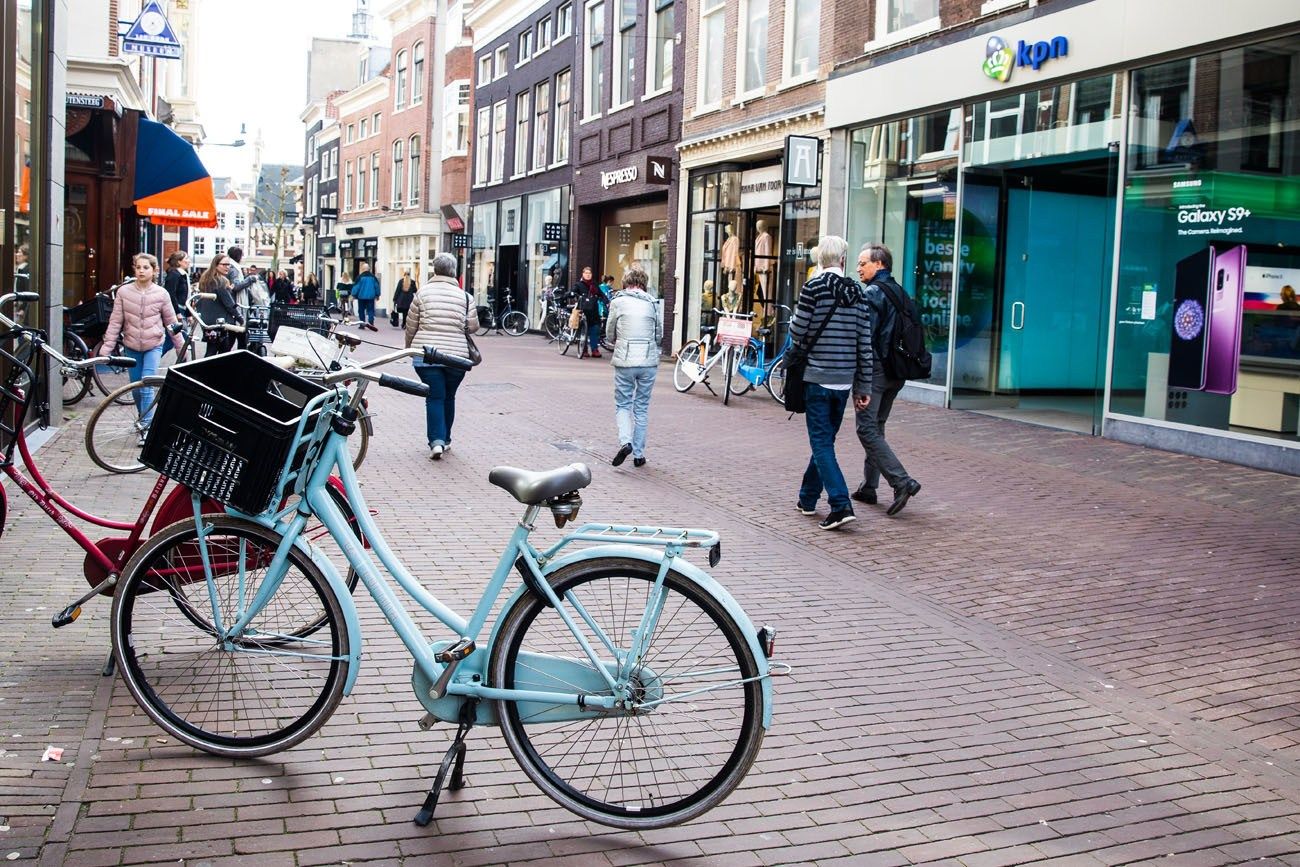 How Long Should You Spend in Haarlem?
We spent one afternoon in Haarlem. This gave us just enough time to tour Molen de Adriaan, explore the city center, and have dinner. It felt like just enough time to get an overview of the city (and just enough time to know that we can't wait to come back here again someday). The best part was wandering the city streets and having dinner at the Wolfhound Irish Bar & Kitchen.
If you have more time to spare, one day is perfect. You can tour the Corrie ten Boom House and Molen De Adriaan, as well as a few of the other museums that are located in Haarlem. This gives you plenty of time to also to explore the hofjes and relax in Grote Markt.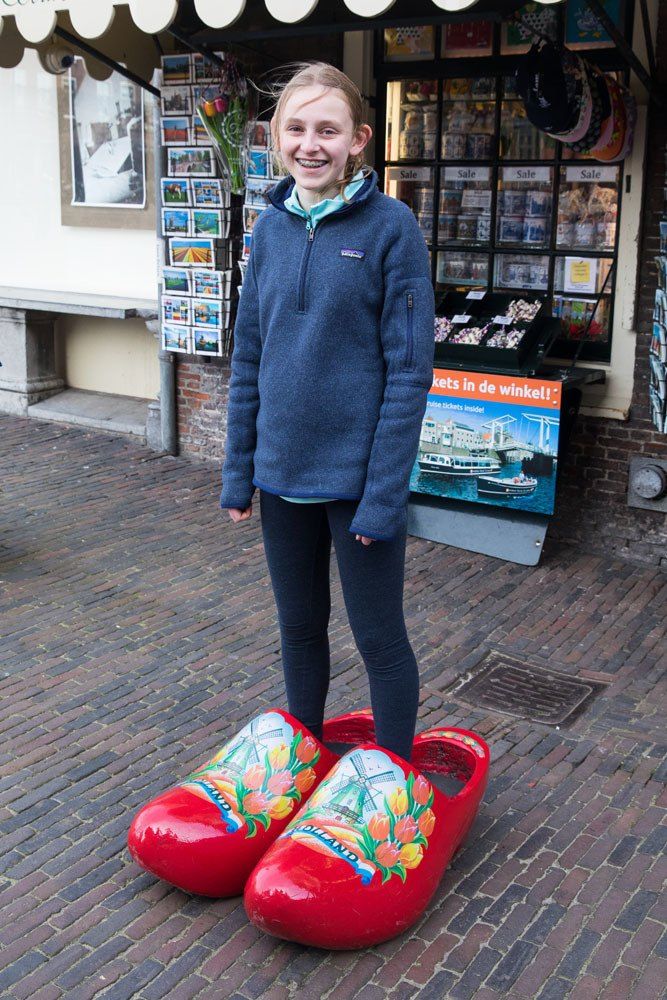 ---
If you have any questions about visiting Haarlem on a day trip from Amsterdam, let us know in the comment section below.
More Information for Your Trip to Amsterdam
NETHERLANDS: Learn how to spend 2 perfect days in Amsterdam and the best things to do in Amsterdam. We also have a guide on Where to Stay in Amsterdam and how to visit Utrecht and The Hague.
GERMANY: Go on a 10 day road trip through Bavaria, learn about the best things to do in Berlin, and how to visit Neuschwanstein Castle.
BELGIUM: Don't miss our guide on how to take a self-guided chocolate tour of Brussels that also includes the top sights in town. We also have a article about how to day trip to Bruges and Ghent.
FIRST TIME IN EUROPE: If this is your first time in Europe, don't miss our article 7 Things to Know when Planning Your First Trip to Europe.
All rights reserved © Earth Trekkers. Republishing this article and/or any of its contents (text, photography, etc.), in whole or in part, is strictly prohibited.