For most people, a trip to Australia just would not be complete without a visit to Uluru (aka Ayers Rock). There are a lot of must-have experiences in Australia…Sydney Harbour, the Great Barrier Reef, and seeing those crazy kangaroos, but Uluru also makes it high on the list.
There is a lot more to do in the Red Centre of Australia than to just gaze up at a big red rock. You can actually spend days here, exploring not only Uluru-Kata Tjuta National Park but also some of the highlights in the nearby area.
If you have plans to journey to the Red Centre of Australia, here are some great experiences to add to your must-see list (plus one thing that maybe you shouldn't do).
Best Things To Do in Uluru-Kata Tjuta
Uluru at Sunrise and Sunset
Uluru is impressive to see during the daylight hours, but it's almost magical at sunrise and sunset. There are several key spots to watch the sunrise and sunset.
Car Sunset Area
This is the prime location to watch the sunset. Located on Uluru Road, the sun will be to your back, illuminating Uluru in golden colors as the sun makes its final descent of the day. This spot can be crowded so it helps to get here at least a half hour before sunset.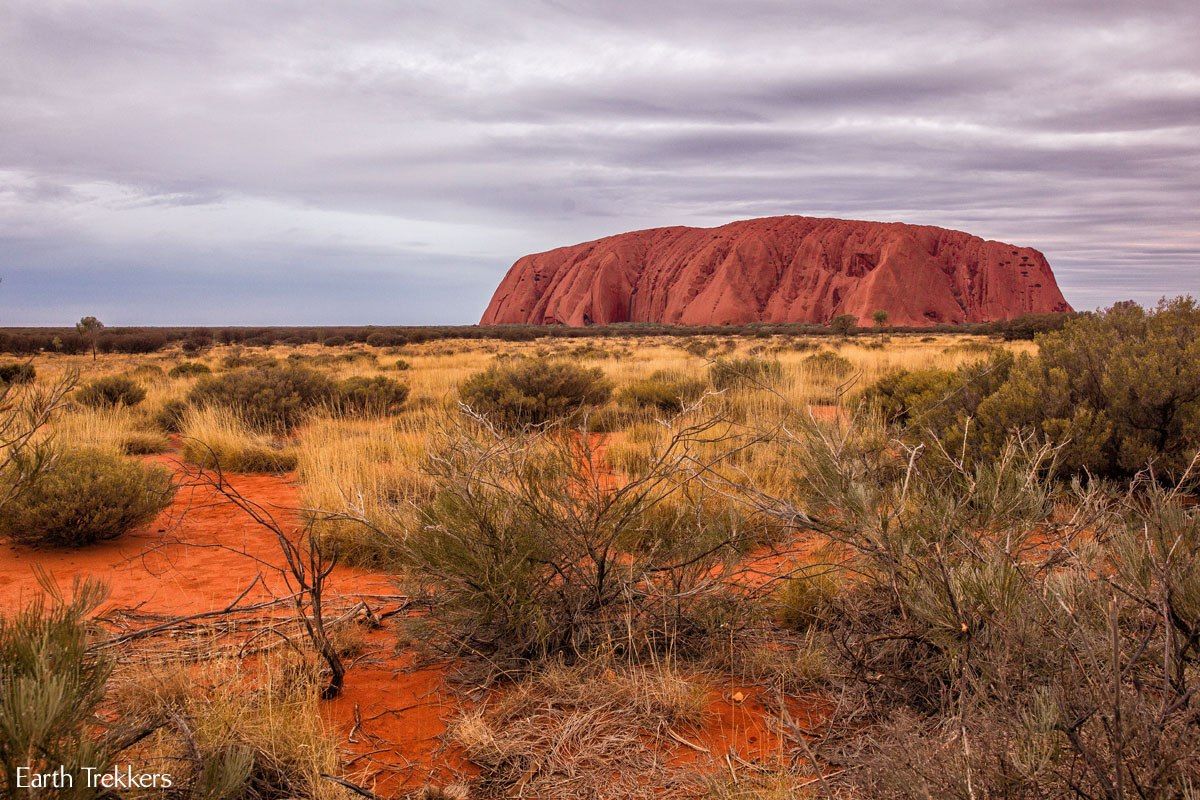 You can also watch sunrise from this spot, and Uluru will be a silhouette in the morning hours as the sun rises behind it.
Nearby, you can also do the Dune Walk Lookout, a short hike (500 meters) to a viewing area for sunrise and sunset views of both Uluru and Kata Tjuta.
See the Car Sunset Area on Google Maps.
Talinguru Nyakunytjaku
This is the prime viewing spot for sunrise at Uluru. There is a large car park here with several viewing platforms. When we were here, this sunrise location was more crowded than the Car Sunset Area at sunset. Get here early if you want a good spot to watch the sunrise.
We had cloudy skies and drizzly weather during our visit to Uluru, so we did not get to witness the typical sunrises and sunsets that are so spectacular here. Even so, the clouds add a neat effect in our photos.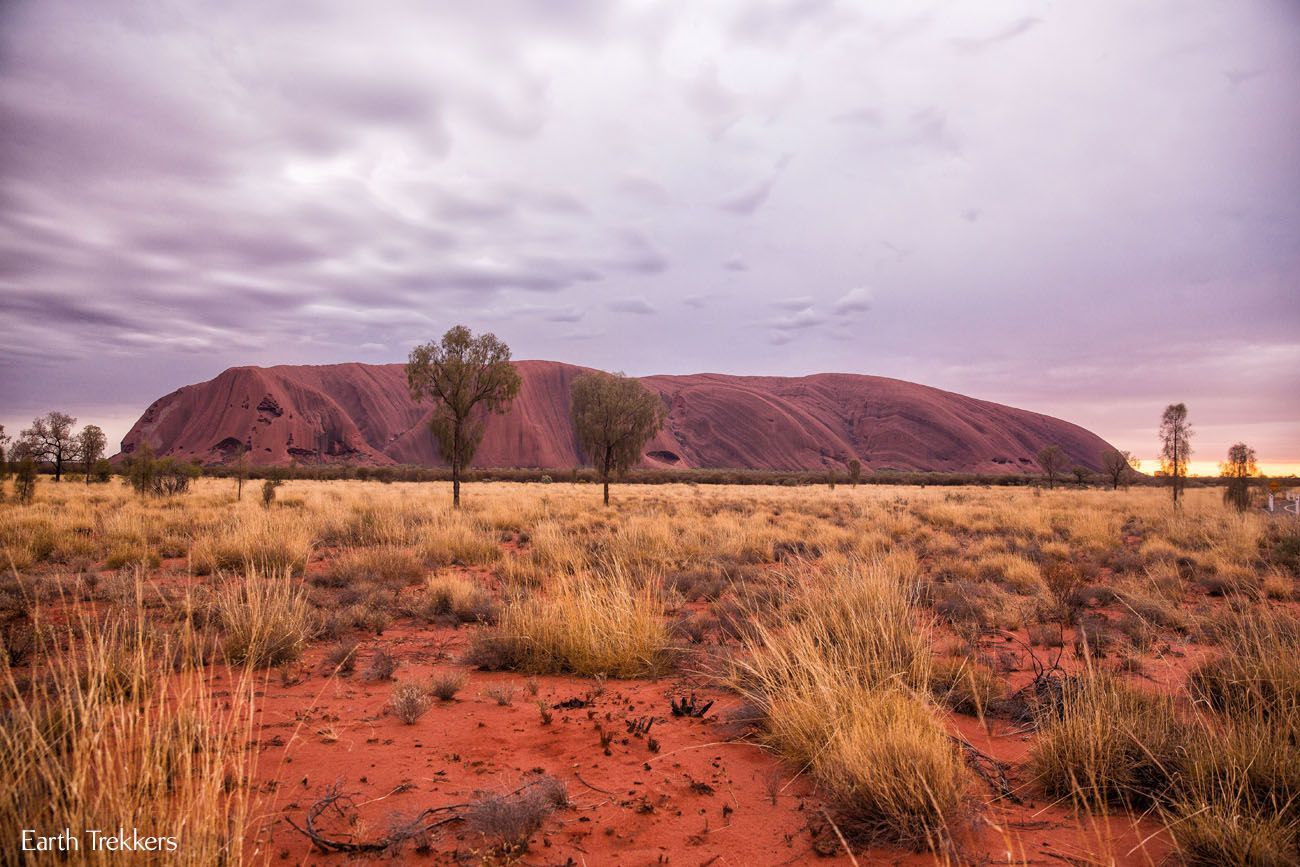 You can also watch the sunset from this location if you want to see Uluru as a silhouette.
Uluru Base Walk
It's a 10.6 km walk around the base of Uluru. If you have the time, this is fantastic.
Uluru is not just a large, smooth, red rock in the desert. It is always changing as you walk around it. During the walk, you will get to explore small caves where the aborigines lived, look at watering holes, and admire the huge pockmarks on the rock, like a giant took his thumb and made divots on Uluru.
There are two car parks located near the base of Uluru: the Mutitjulu car park (sometimes referred to as the Kuniya car park) and the Ayers Rock Climb car park (sometimes referred to as the Mala car park). We parked at the Mutitjulu car park, did the short walk to the Mutitjulu Waterhole, and then walked counterclockwise around Uluru.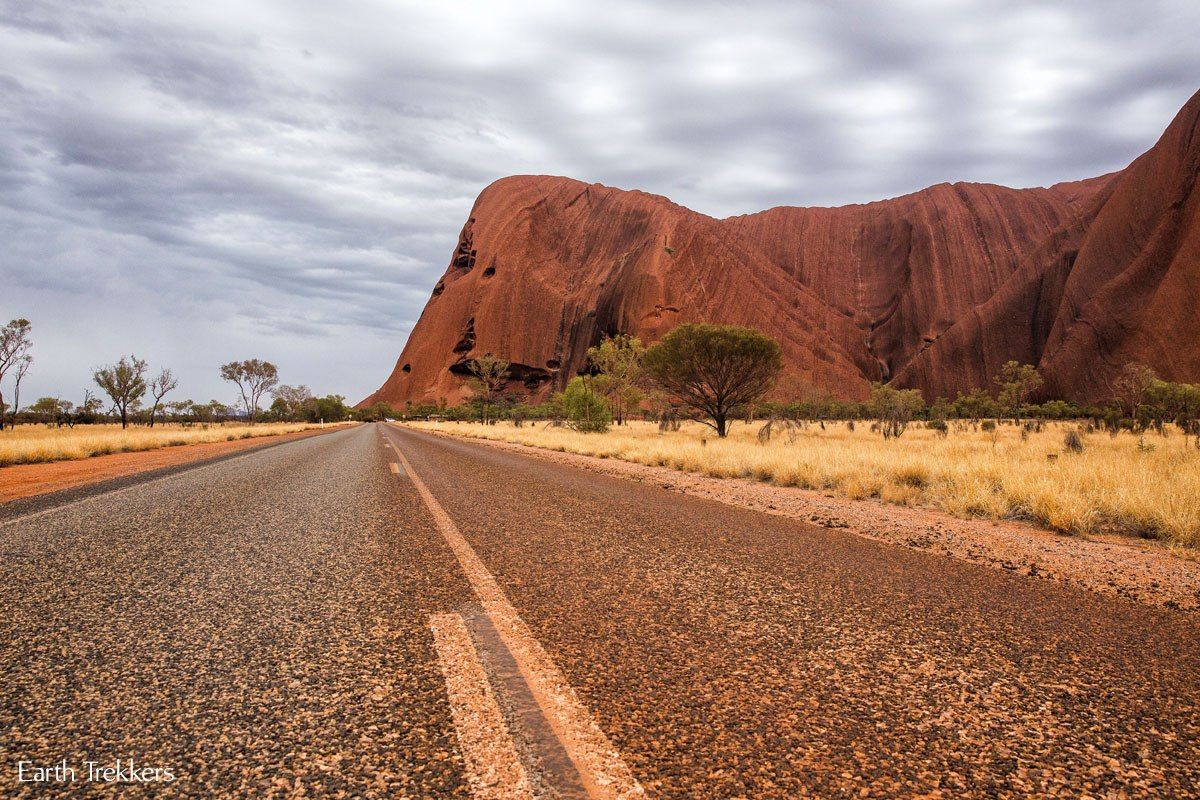 On the road to the Mutitjulu car park.
The entire walk takes 3 to 5 hours. Bring lots of water and if you are doing this walk during the summer months, plan to finish before 11 am to avoid the midday heat. There is little to no shade on this walk. But there are a lot of flies. The flies will buzz around your head and drive you crazy. If you want, you can buy a face net at Ayers Rock Resort.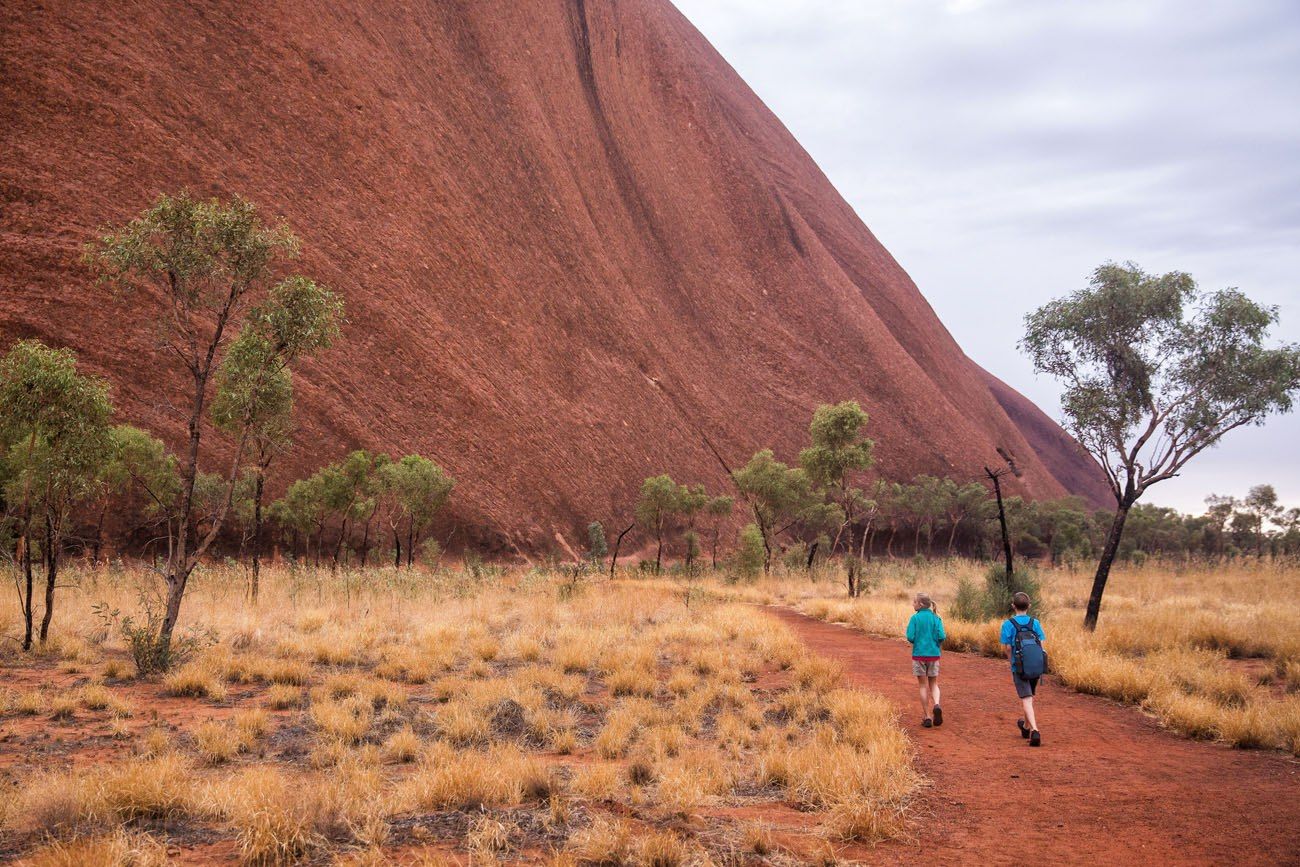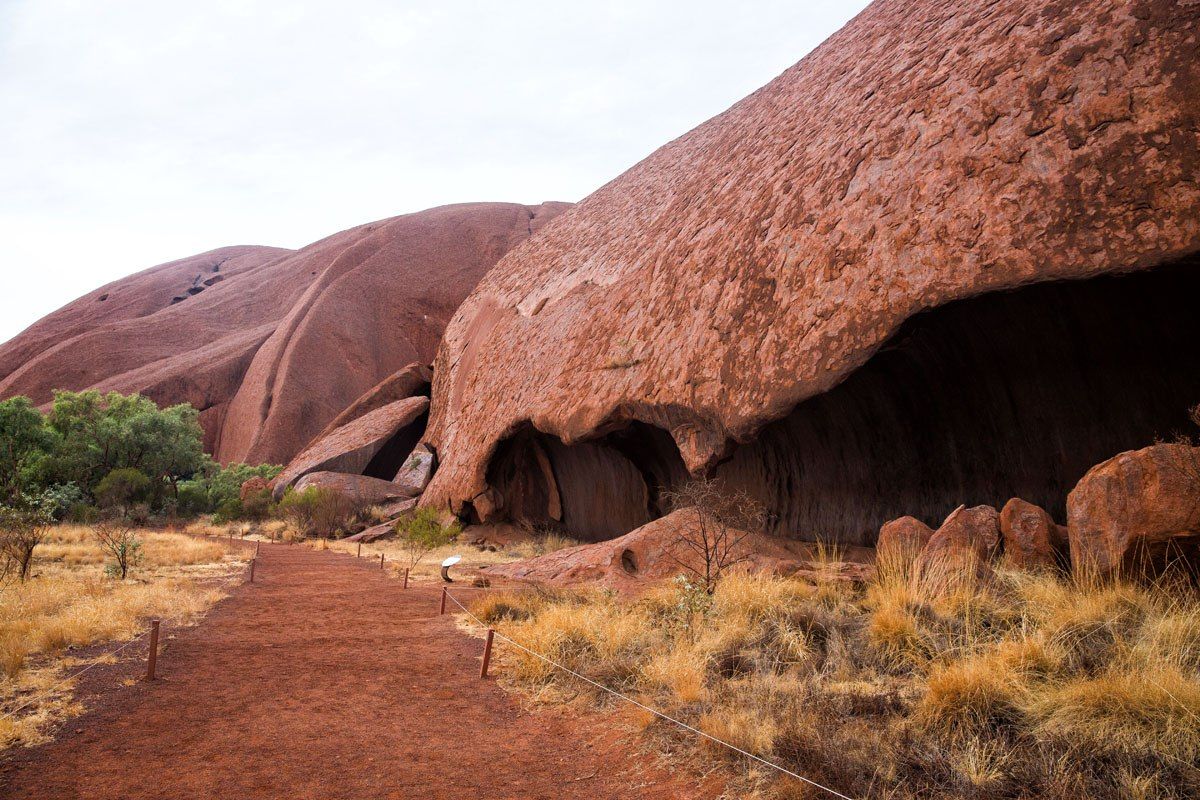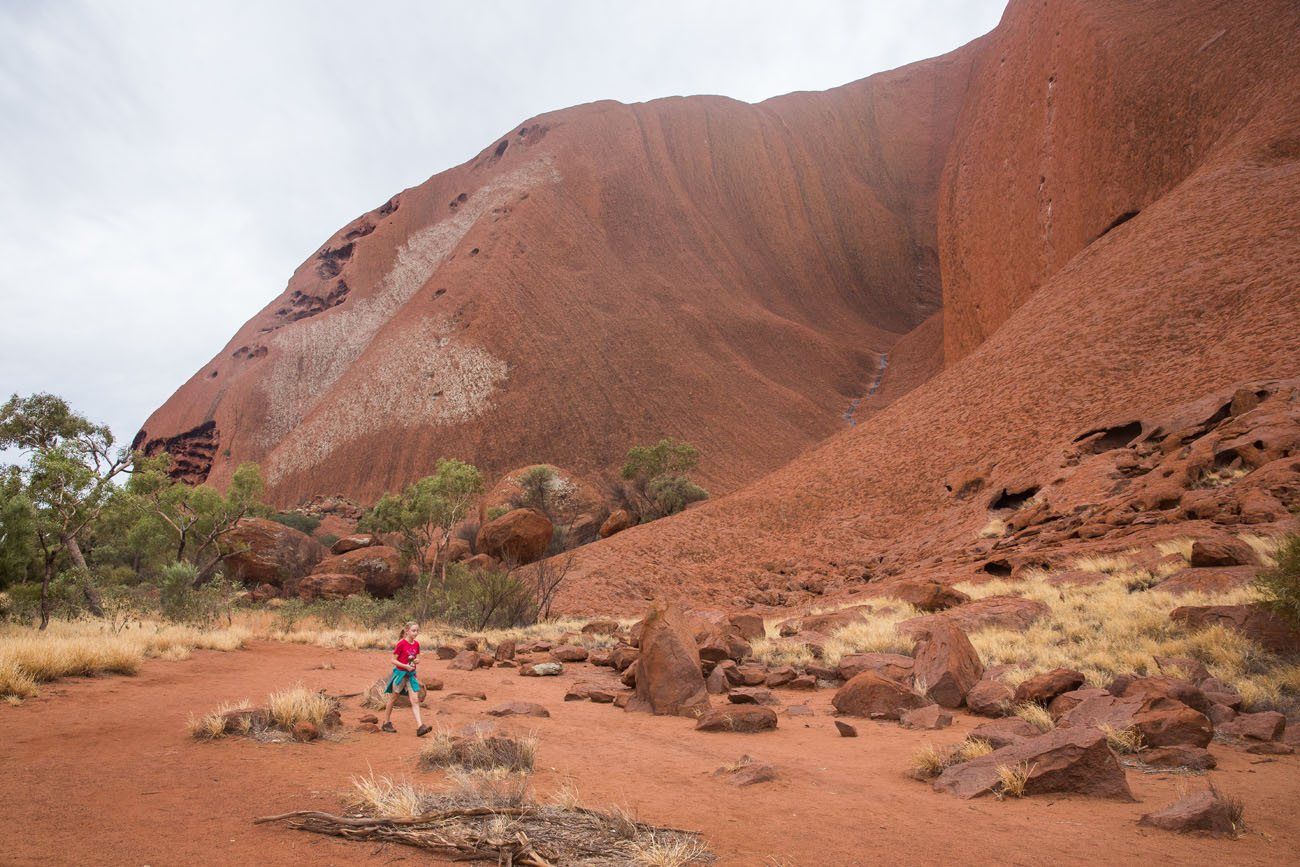 Uluru-Kata Tjuta Cultural Centre
The Cultural Centre is worth about an hour of your time to learn about Uluru and the local Anangu people.
Kata Tjuta
Fifty-four kilometers away from Uluru is Kata Tjuta, aka The Olgas, another red, rocky formation resembling Uluru, only with a lot more character. Uluru is by far the more popular of the two, but Kata Tjuta is more fun to hike through.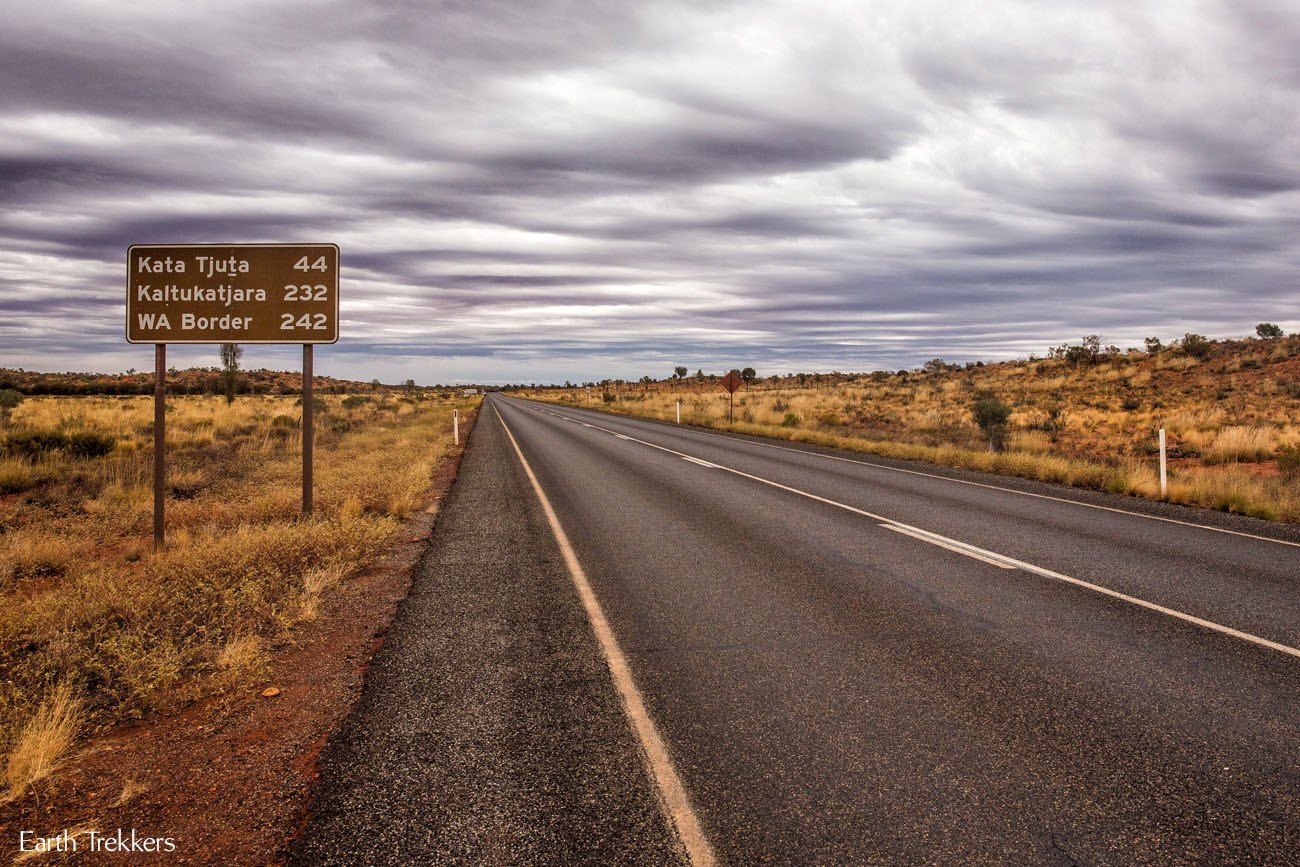 On the road between Uluru and Kata Tjuta is the Kata Tjuta Dune Viewing car park. This is a great place to watch the sunrise over Kata Tjuta. We were here midday and loved the views of Kata Tjuta and of Uluru, far off in the distance.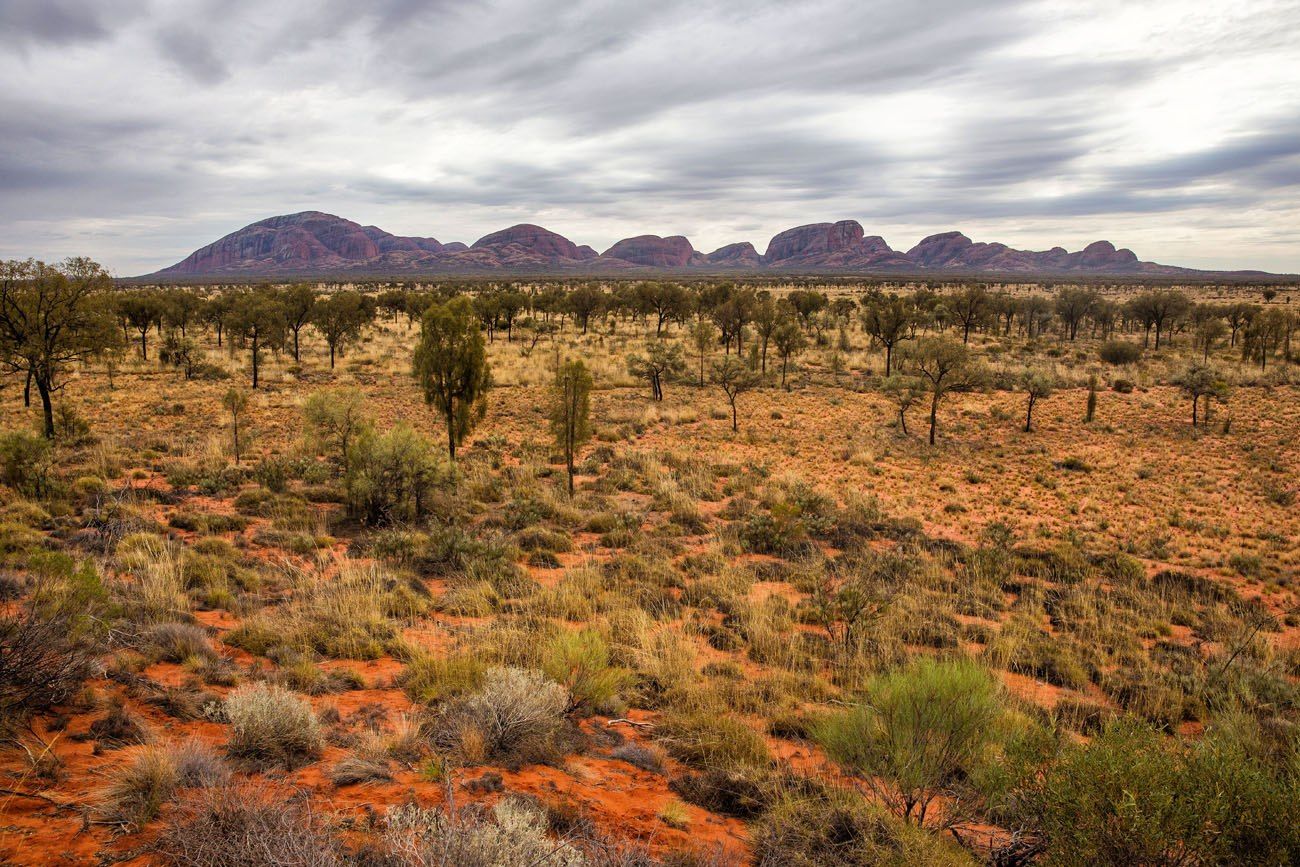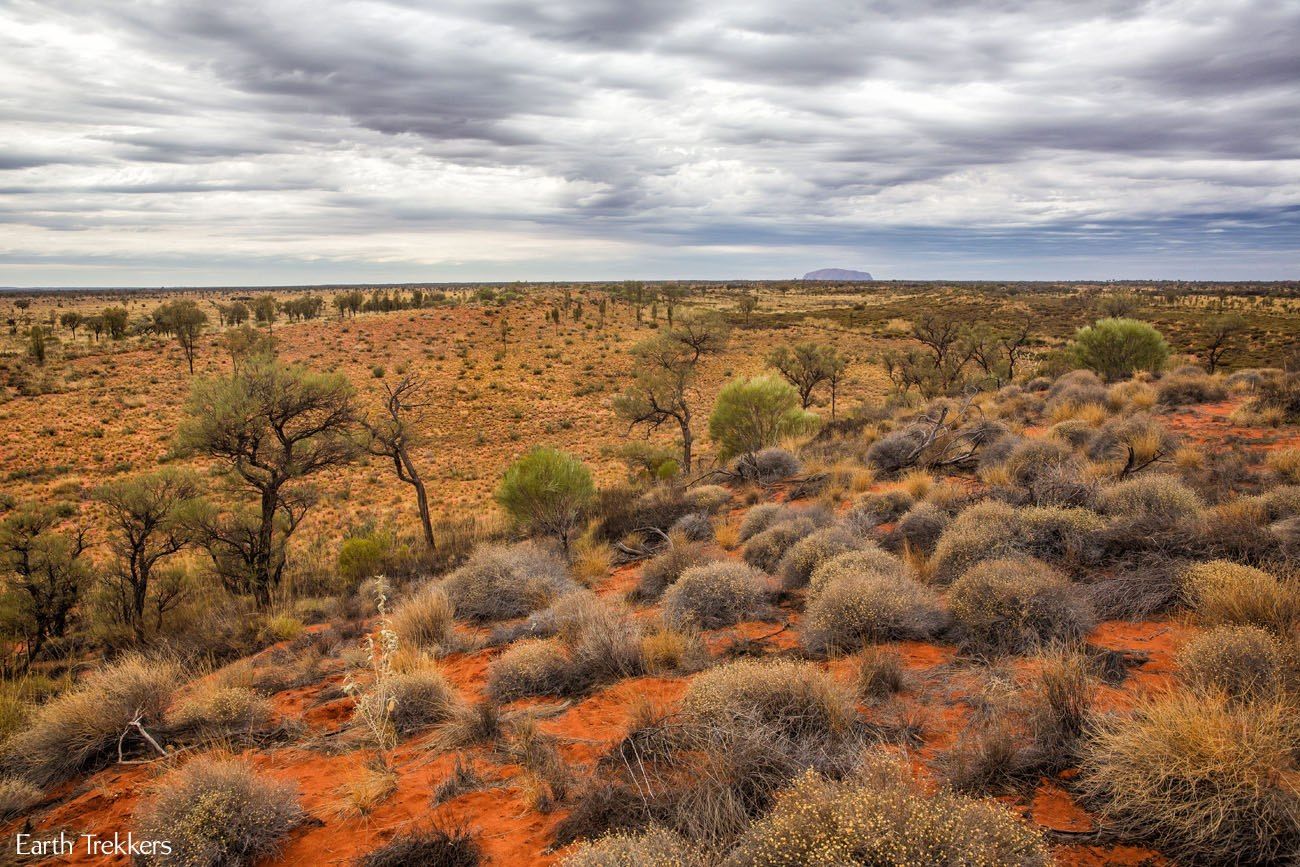 Once at Kata Tjuta, you can admire it from the road or opt to explore it further on one of several hiking trails.
The Valley of Winds is the more popular trail. You can opt to hike 2.2 km to the Karu Lookout, 5.4 km to the Karingana Lookout, or walk the entire 7.5 km loop. This walk is rated as difficult, with several steep climbs. If the temperature gets above 36°C, you will only be permitted to hike to the Karu Lookout.
We hiked to the Karingana Lookout. It's worth it to go this far, if you want to experience hiking within the domes of Kata Tjuta and feel the wind whipping through the canyons.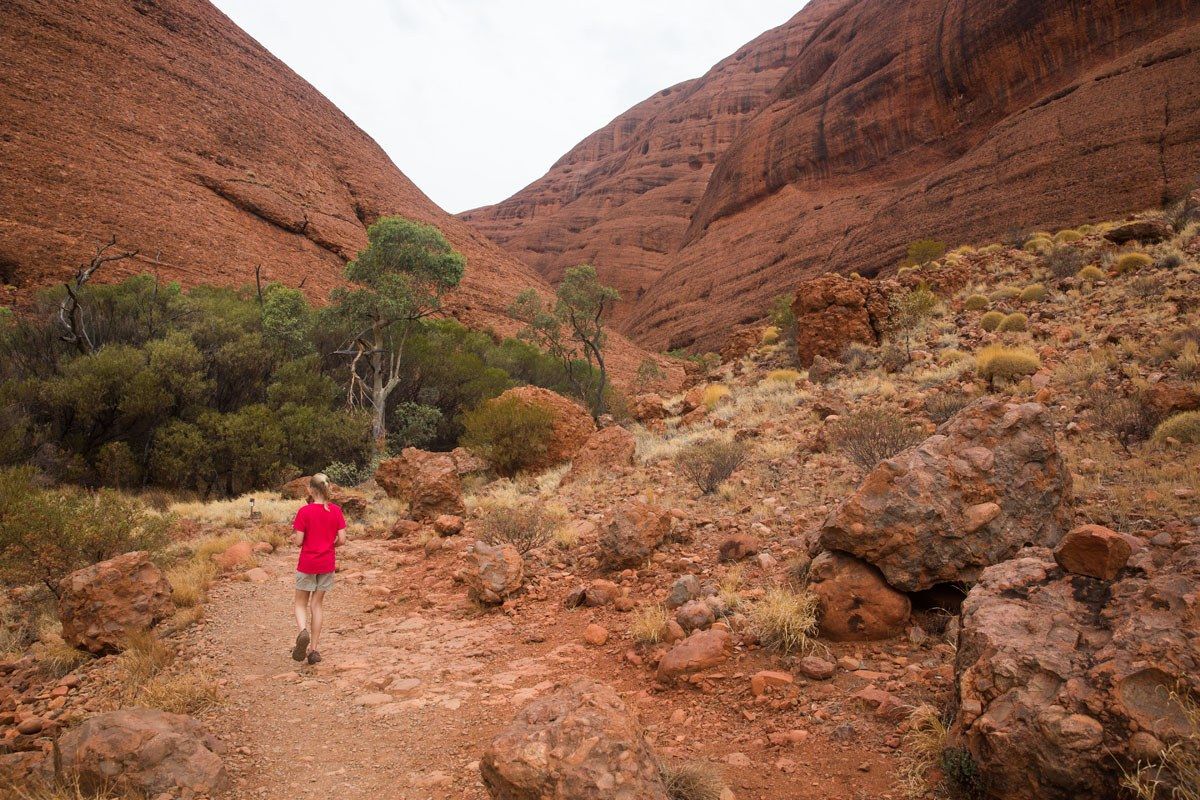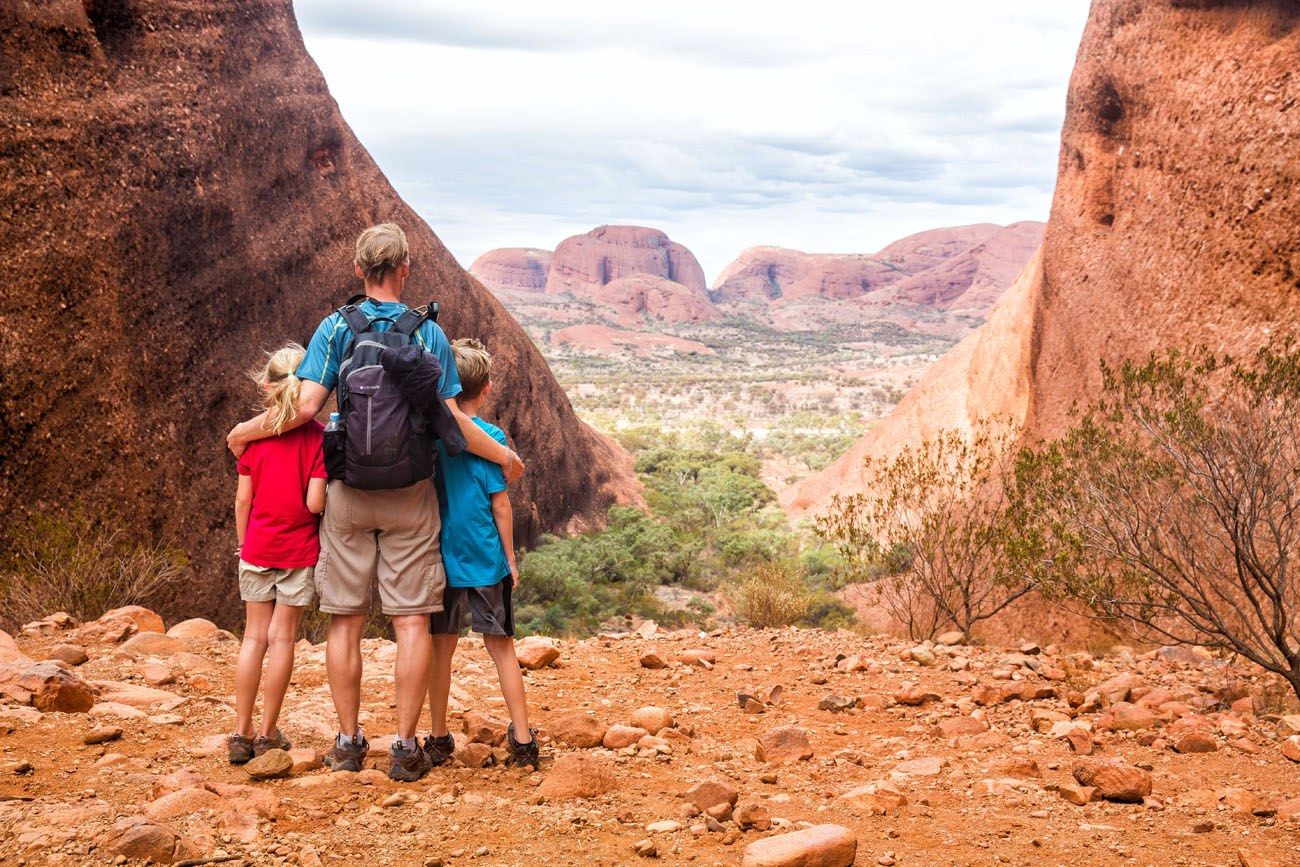 Walpa Gorge is another hiking option. This hike is a 2.6 km hike and moderate in difficulty.
Go on a Camel Safari
Did you know that wild camels roam the Outback? Did you know that there are more wild camels in Australia than anywhere else in the world?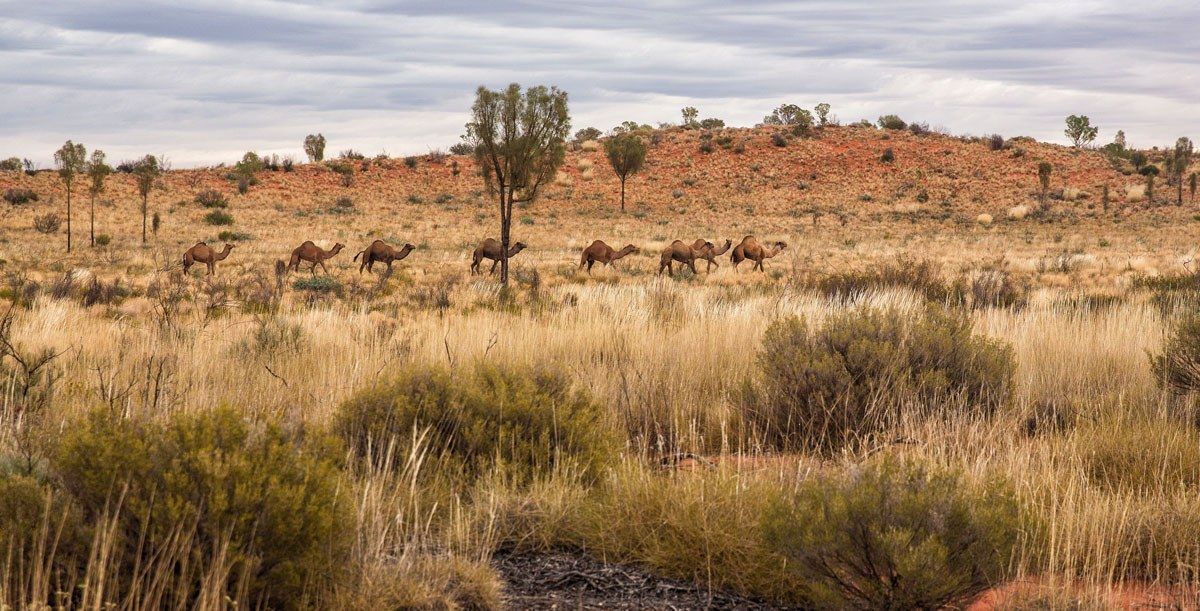 Camels were brought to Australia in the late 1800's during expeditions to explore the Outback. Since that time, the camel population has been growing at a staggering rate. There are now over 300,000 camels roaming the center of Australia.
If you want, you can ride a camel through the Outback during a visit to Uluru. Visit Uluru Camel Tours for more information.
See Uluru and Kata Tjuta from the Sky
Helicopter tours over Uluru and Kata Tjuta are growing in popularity. This is not something we did on our visit since it was too expensive for our budget; however, it looks like an awesome experience. For more information, visit the the Helicopter Group website.
Learn how to throw a Boomerang
We took boomerang throwing lessons through Ayers Rock Resort. This lesson was free but it was only offered during the narrow time slot of 11:00 to 11:30 am during our visit in 2015. This is an activity that is fun for the whole family. To get more information, visit the Ayers Rock Resort website.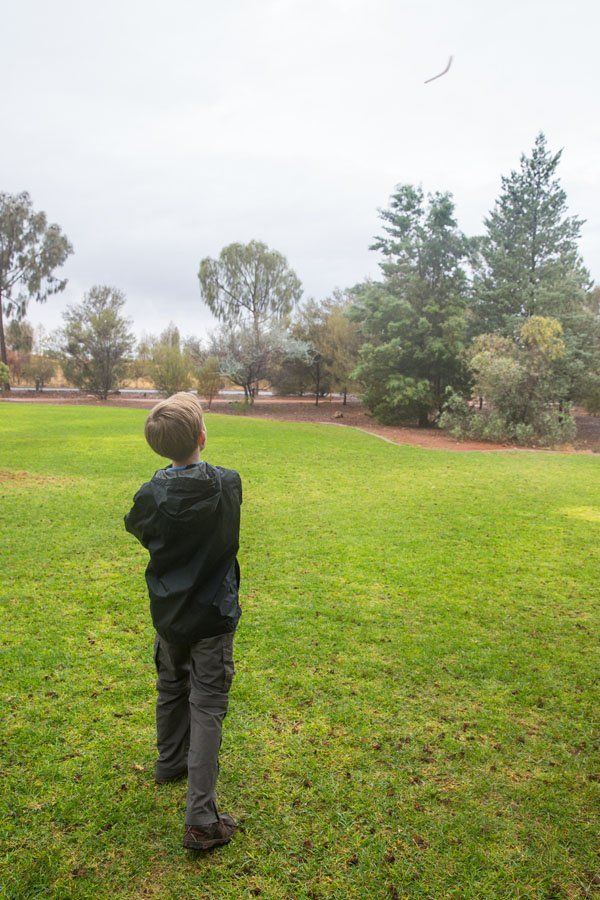 Day Trip to King's Canyon
If you want to explore more of the Red Centre of Australia, consider a day trip to King's Canyon in Watarrka National Park. The King's Canyon Rim Walk is incredibly scenic and just challenging enough to keep things fun.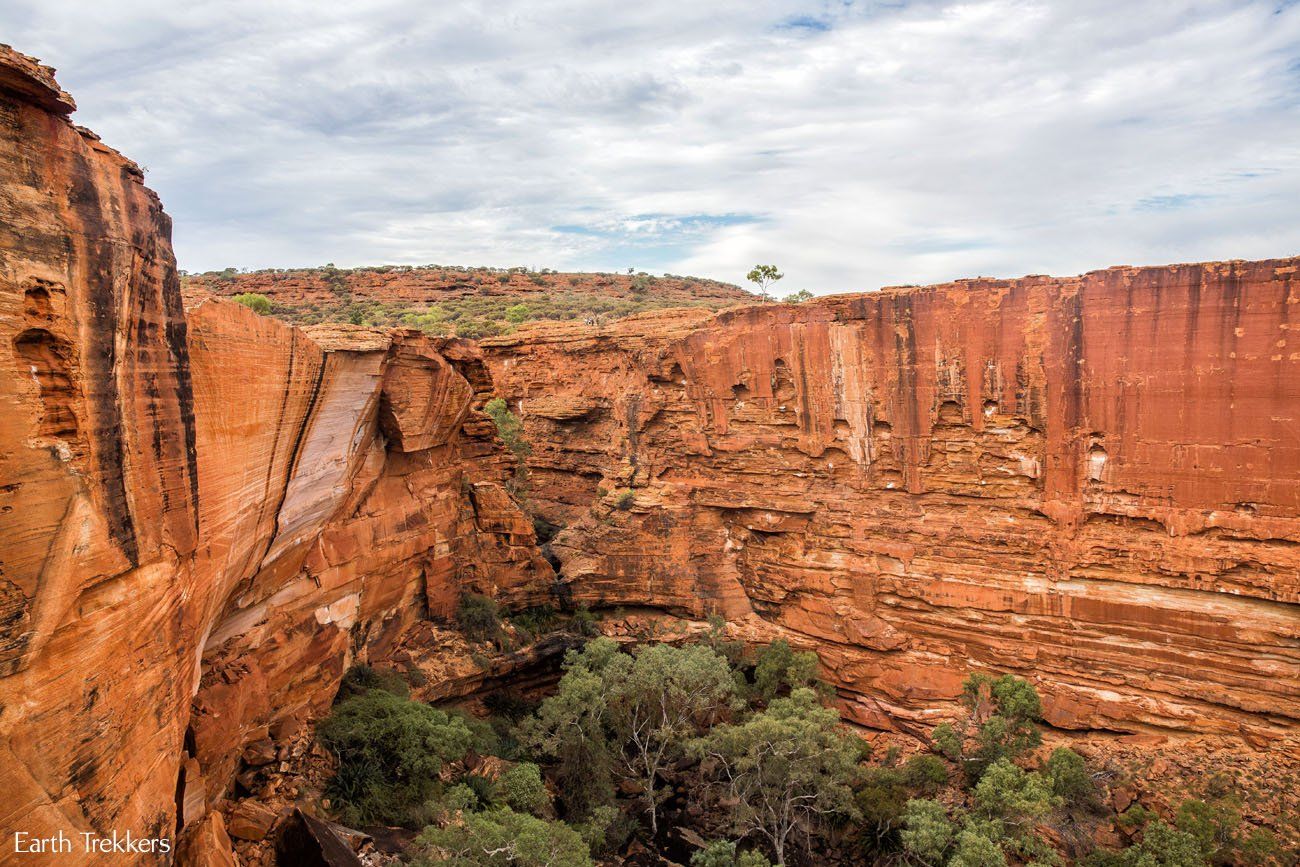 If we flew all the way to the Red Centre of Australia just to see this, it would have been worth it.
When to go to Uluru-Kata Tjuta
The best time to visit Uluru-Kata Tjuta is between May and September. Temperatures are cooler during this time. During the summer months, December through February, temperatures can soar over 36°C and rainfall is more likely. In fact, in December 2016 Uluru closed because of record setting rainfall and flash floods.
We visited Uluru at the very end of May. Rainfall is unlikely this time of year, however, it did rain during our visit. Read more about our experience here.
How Long Should Your Visit Be?
You need the bare minimum of one day to sneak a peek of Uluru, drive out to Kata Tjuta, and watch the sunset. Two days, arriving in the morning of the first day and flying out the evening of the second day, gives you enough time to see sunrise and sunset, and explore both Uluru and Kata Tjuta. With a third day you can visit King's Canyon.
This was our itinerary:
Day 1: Arrive in Yulara Airport, drive to King's Canyon, sleep in King's Canyon
Day 2: King's Canyon Rim Walk in the morning, drive to Yulara, sunset at Uluru Car Sunset Area
Day 3: Sunrise at Talinguru Nyakunytjaku, Uluru Base Walk, Cultural Centre, Valley of the Winds hike at Kata Tjuta
Day 4: Boomerang lessons at Ayers Rock Resort, fly to Sydney
Where to Stay
Ayers Rock Resort. Located in Yulara, Ayers Rock Resort is the only game in town. They have several styles of accommodations available: campground, budget, midrange, and luxury accommodations. We stayed at the Outback Pioneer Hotel, a place that is very expensive for what you get.
For maps of Uluru and Kata Tjuta, as well as information on hours of operation, visit the Parks Australia website.
---
More Information about Australia
THINGS TO DO IN AUSTRALIA: Visit the cities of Melbourne and Sydney, hike Kings Canyon, visit Tasmania, go on a road trip on the Great Ocean Road, and explore the Barossa Valley and McLaren Vale wine regions.
TASMANIA: In Tasmania, hike to Cape Raoul and Wineglass Bay, explore the Tasman Peninsula, spend some time on Bruny Island, visit Bonorong Wildlife Sanctuary, and cruise to Tasman Island.
SOUTH AUSTRALIA: One of the best things to do in South Australia is to visit the wine regions near Adelaide. Plan your visit with our Guide to McLaren Vale, our Guide to Barossa Valley, and our Guide to Clare Valley.
SYDNEY: Get started with our Sydney Bucket List, which contains 40 of the best things to do in Sydney. We also have a guide to 20 great restaurants and bars in Sydney, the Sydney Bridge Climb, the Coogee to Bondi Coastal Walk, and the best viewpoints and photography locations in Sydney.
BLUE MOUNTAINS: Get started with our article Best Things to Do in the Blue Mountains. We also have a guide on how to visit Scenic World and a detailed trail guide for the Grand Canyon Track.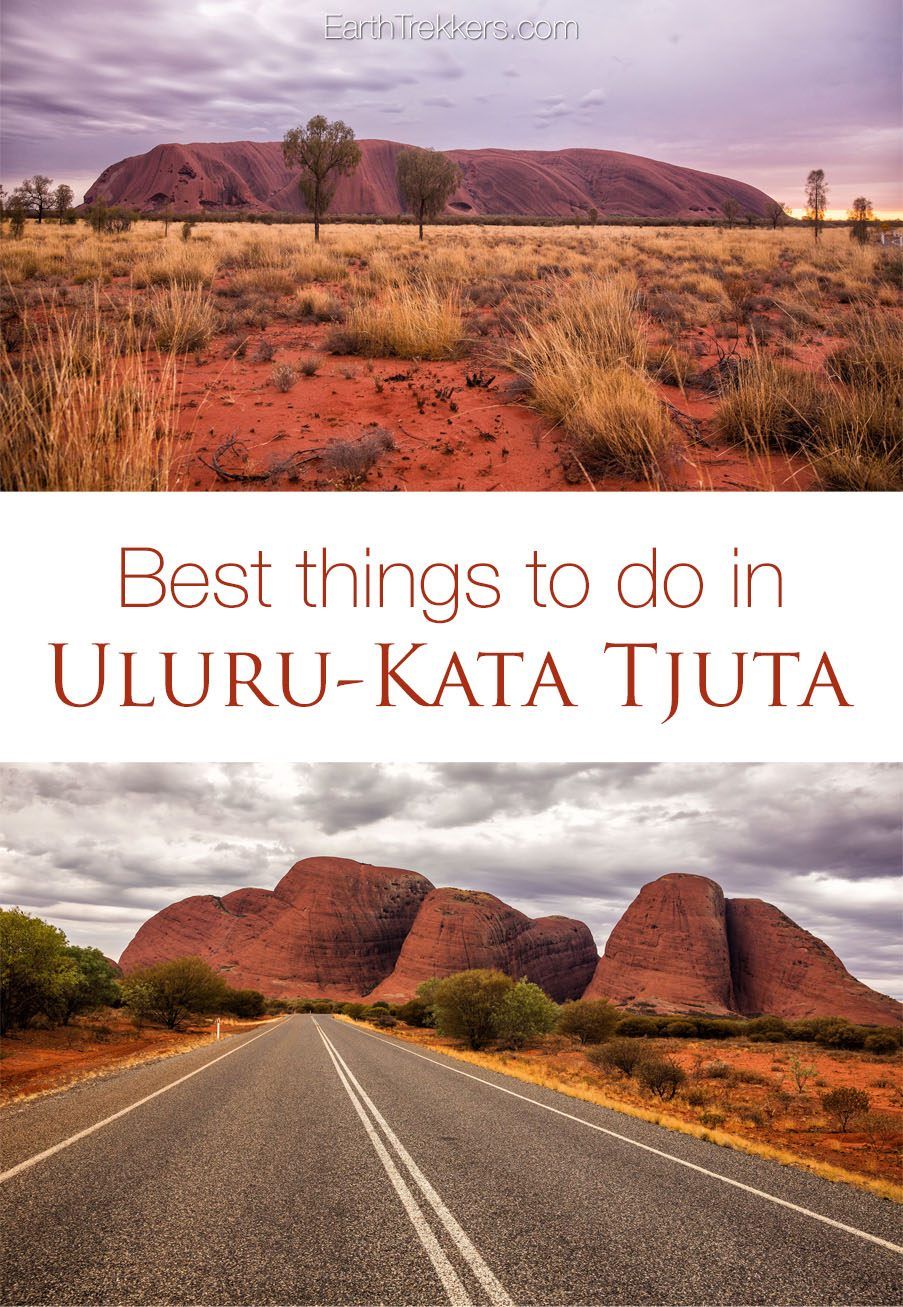 Note: This post contains affiliate links. When you make a purchase using one of these affiliate links, we get paid a small commission at no extra cost to you.
All rights reserved © Earth Trekkers. Republishing this article and/or any of its contents (text, photography, etc.), in whole or in part, is strictly prohibited.