Melbourne is our favorite city in Australia. Yes, it even beats Sydney. Clean, quiet, compact, with tons to do, we fell in love with this city. It may not have the big sights like the Sydney Opera House and the Harbor Bridge, but there is a laid-back vibe in Melbourne. This is a place that welcomes you and makes you feel like you are home. Spend a few days here and fall in love with Melbourne, too.
Here is a list of our favorite experiences in Melbourne, a good starting point for having the best holiday in this awesome city.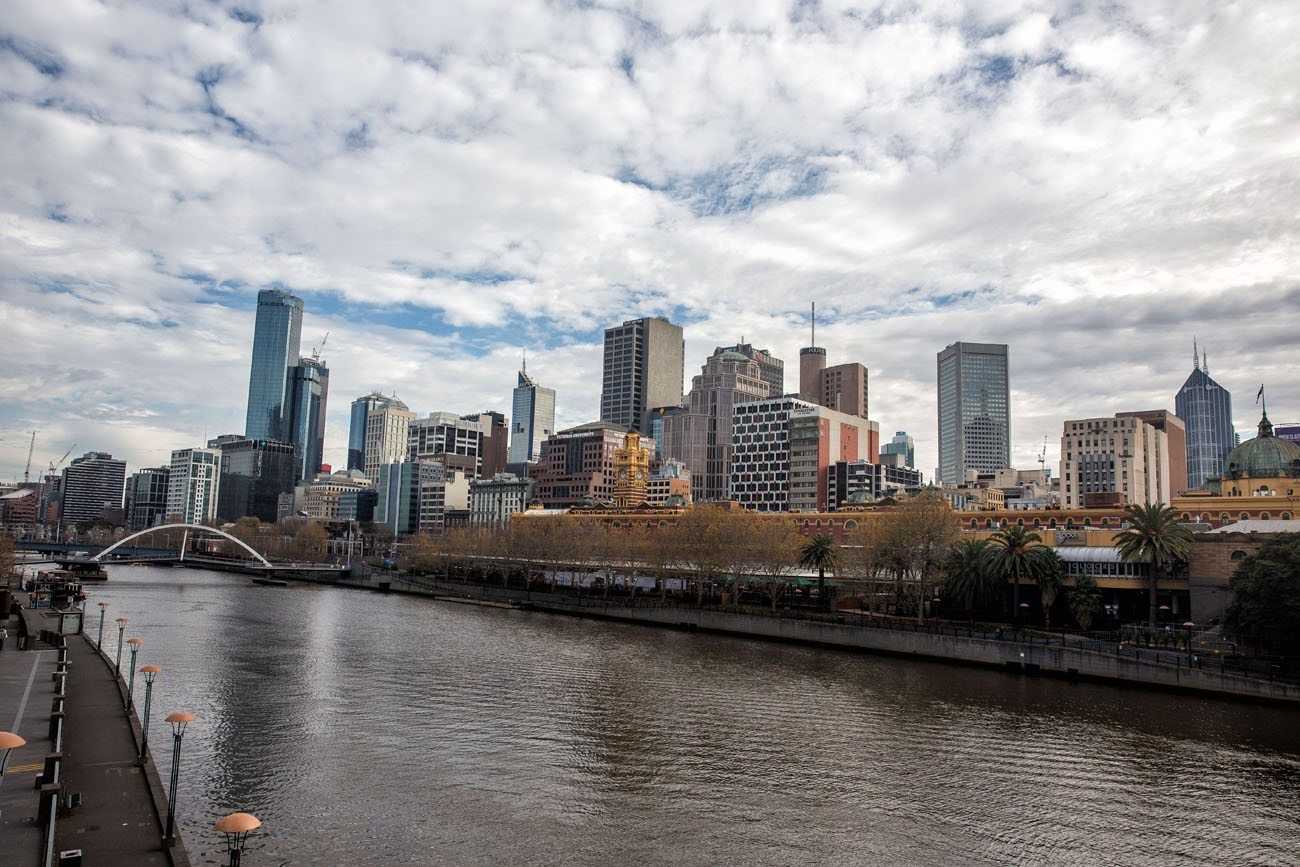 Best Things to Do in Melbourne
1. World's Best Coffee
Dare I say that Melbourne is the best destination in the world for coffee lovers?
While in Italy, my obsession with coffee began. I quickly became a cappuccino addict. As we traveled around the world, I sampled cappuccinos from everywhere possible. Nothing even came close to the coffee of Italy. Not until Melbourne.
Oh, I was in heaven. I spent much of our time in Melbourne on a caffeine high, as I bounced from cafe to cafe. I was on the search for that perfect cappuccino…and I found it.
Where? At the League of Honest Coffee.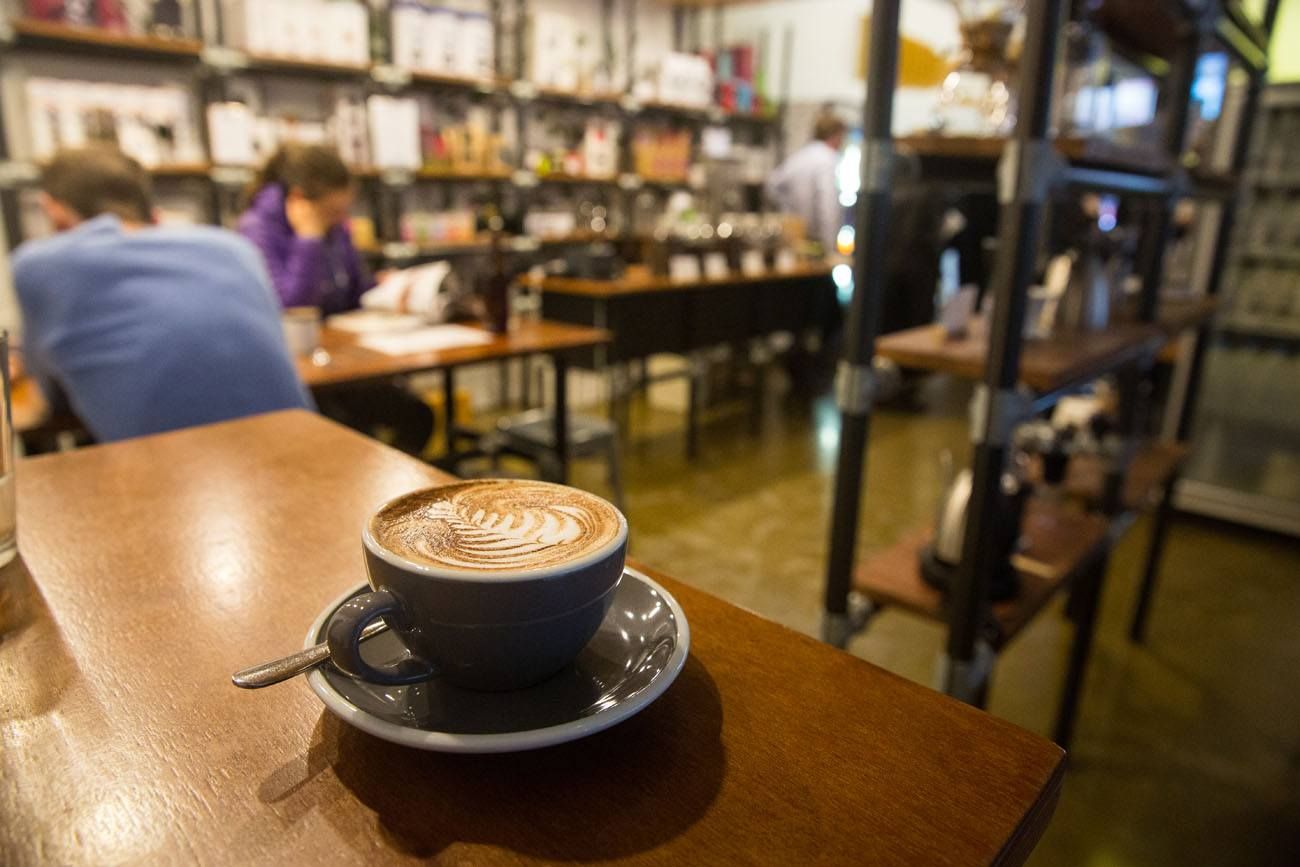 Melbourne is packed with cafes selling the highest quality coffee. Sorry Starbucks, you are not even in the same league as the cafes in this city.
My favorite cafes in Melbourne: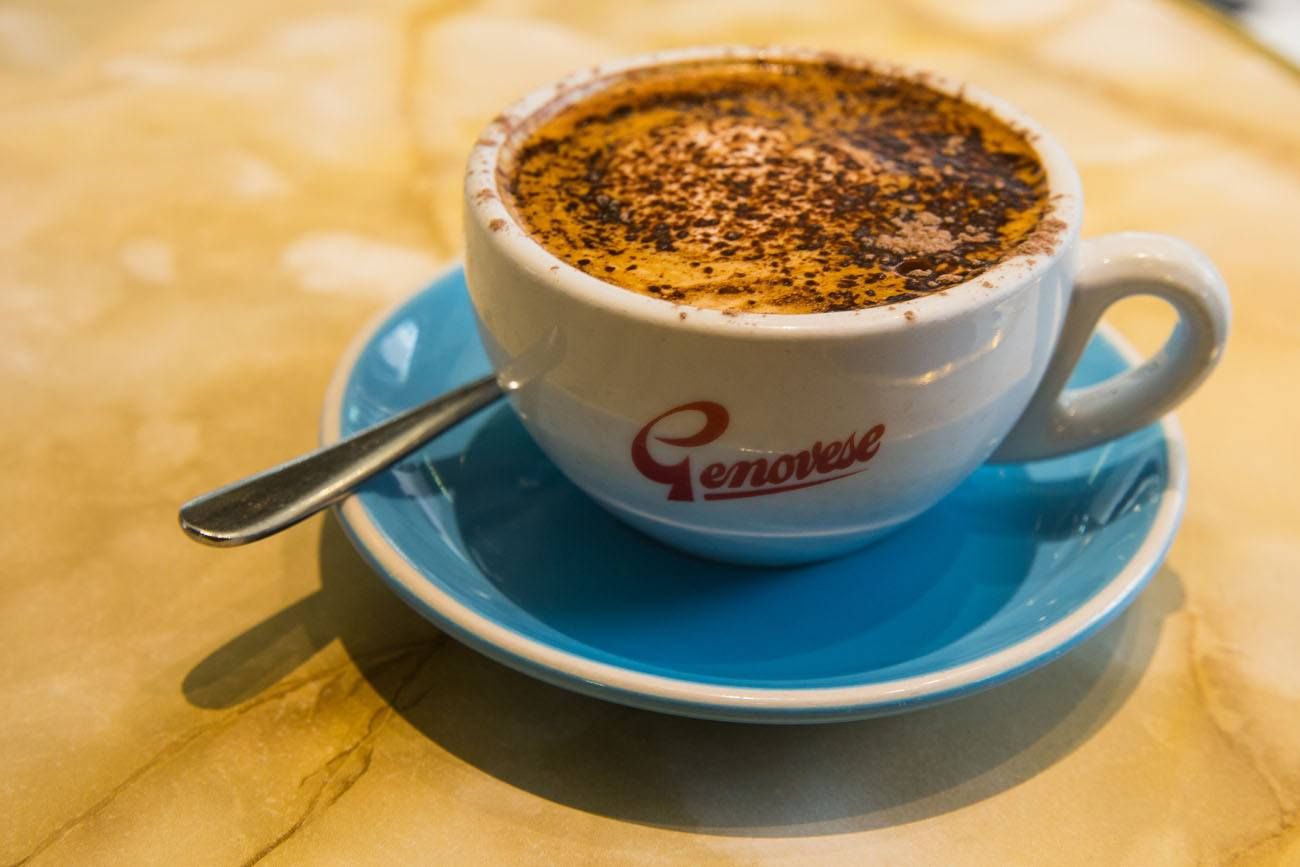 2. Watch the Graffiti Artists at Work on Hosier Lane
Hosier Lane is an ever-changing work of art in Melbourne. This is an area where graffiti is not only tolerated, it is encouraged. Watch the artists at work, take selfies with the finished product, and simply have a great time here.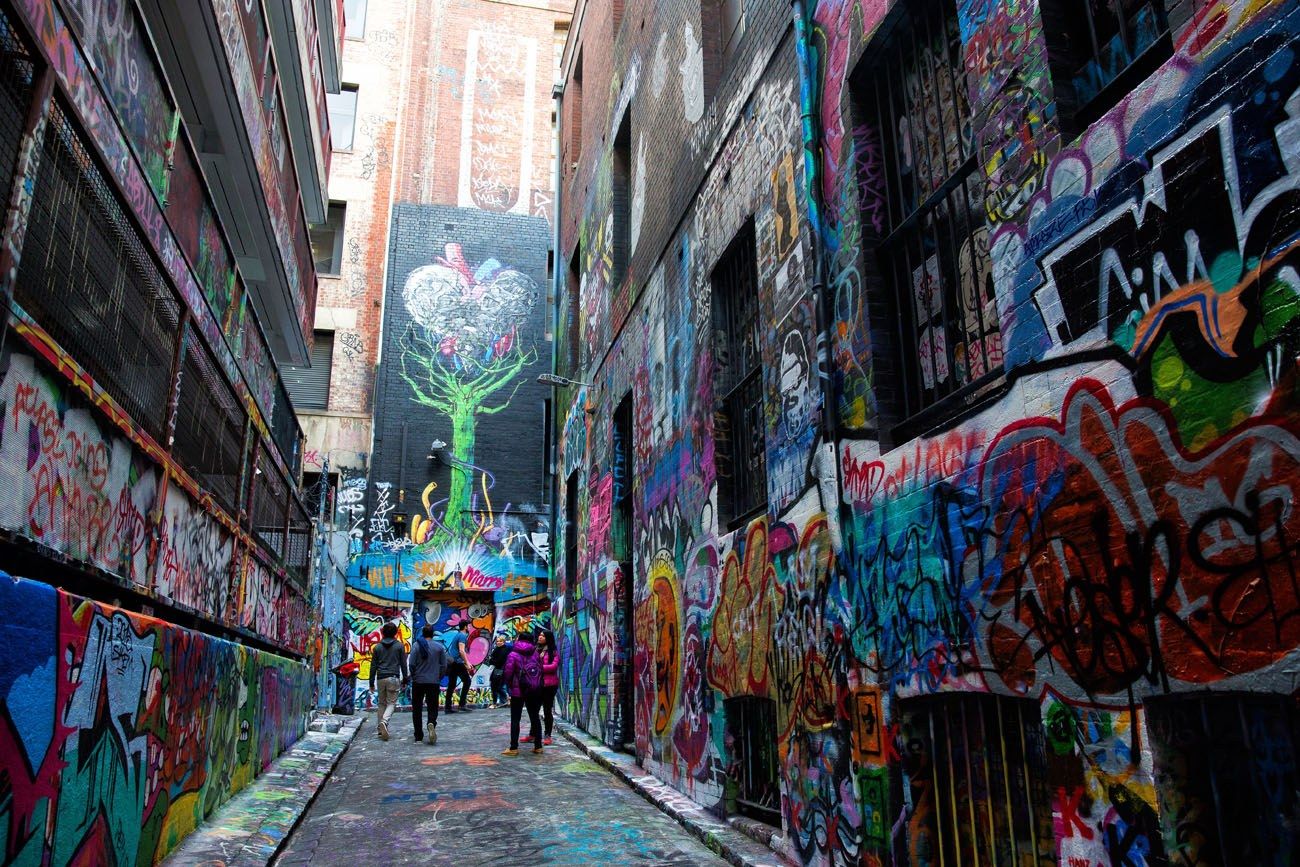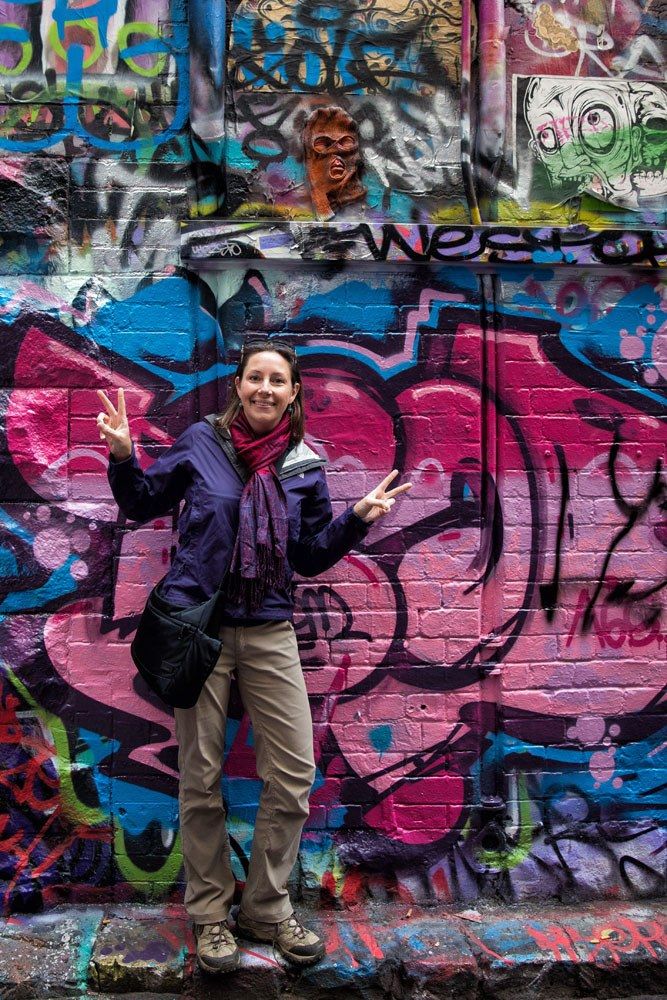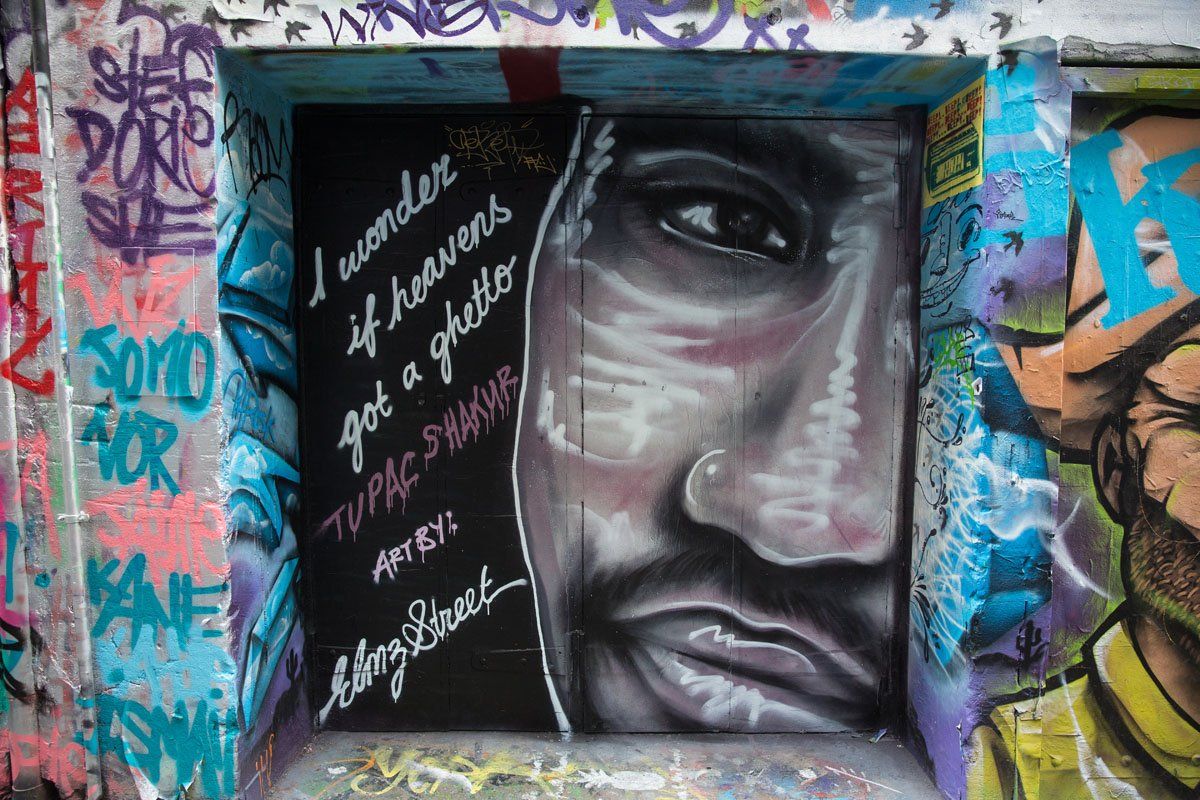 3. Go Shopping
Queen Victoria Market is Melbourne's largest outdoor market. It feels like a flea market meets outdoor grocery store. Love it or hate it, most people say it's a must-have experience in Melbourne (we weren't big fans.)
Visit the Block Arcade, a small, scenic shopping mall in the heart of the city (this we loved!).


Wander the smaller lanes like Flinders Lane, Chapel Street, and Brunswick Street. The smaller lanes in the CBD are a joy to stroll through. Most likely, you will come across coffee shops and small bars, offering the perfect break from your shopping spree.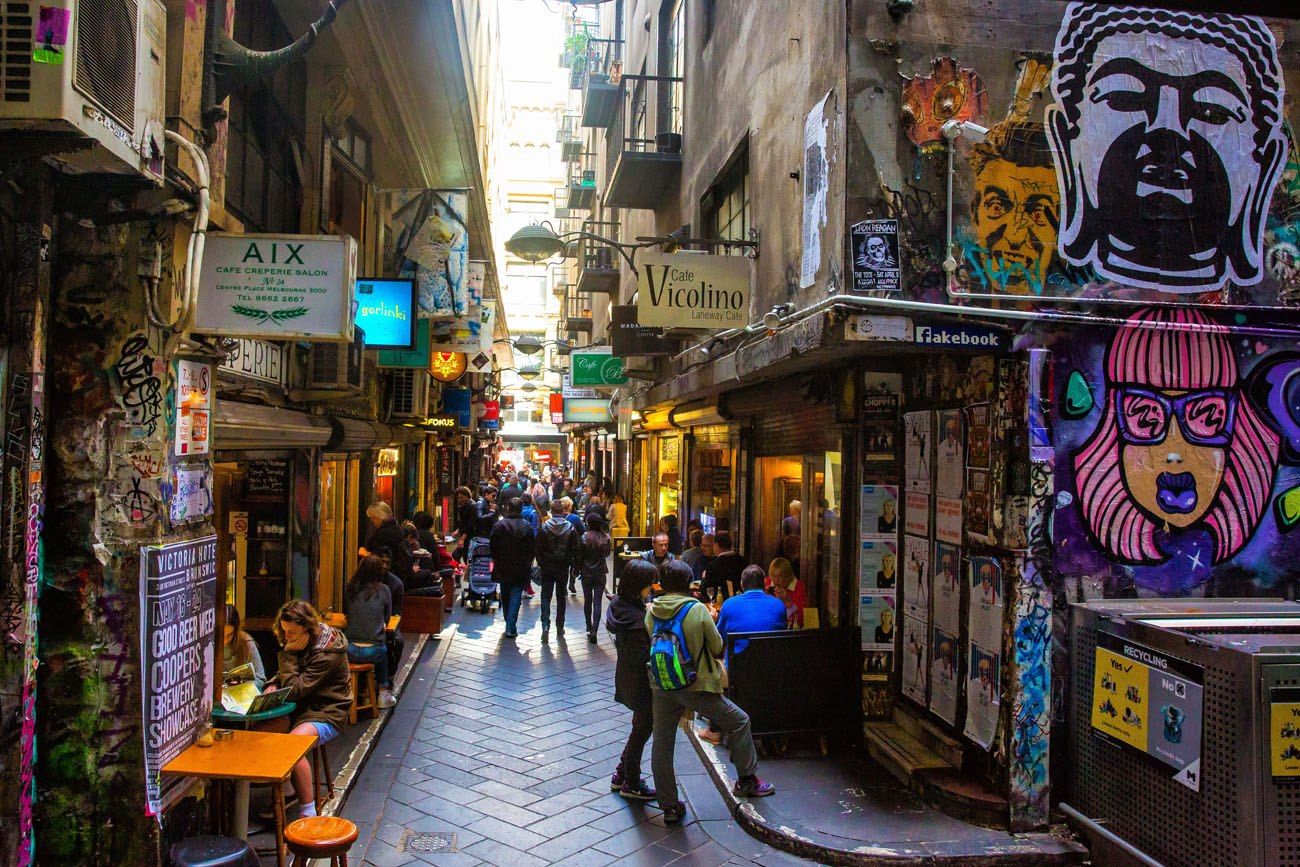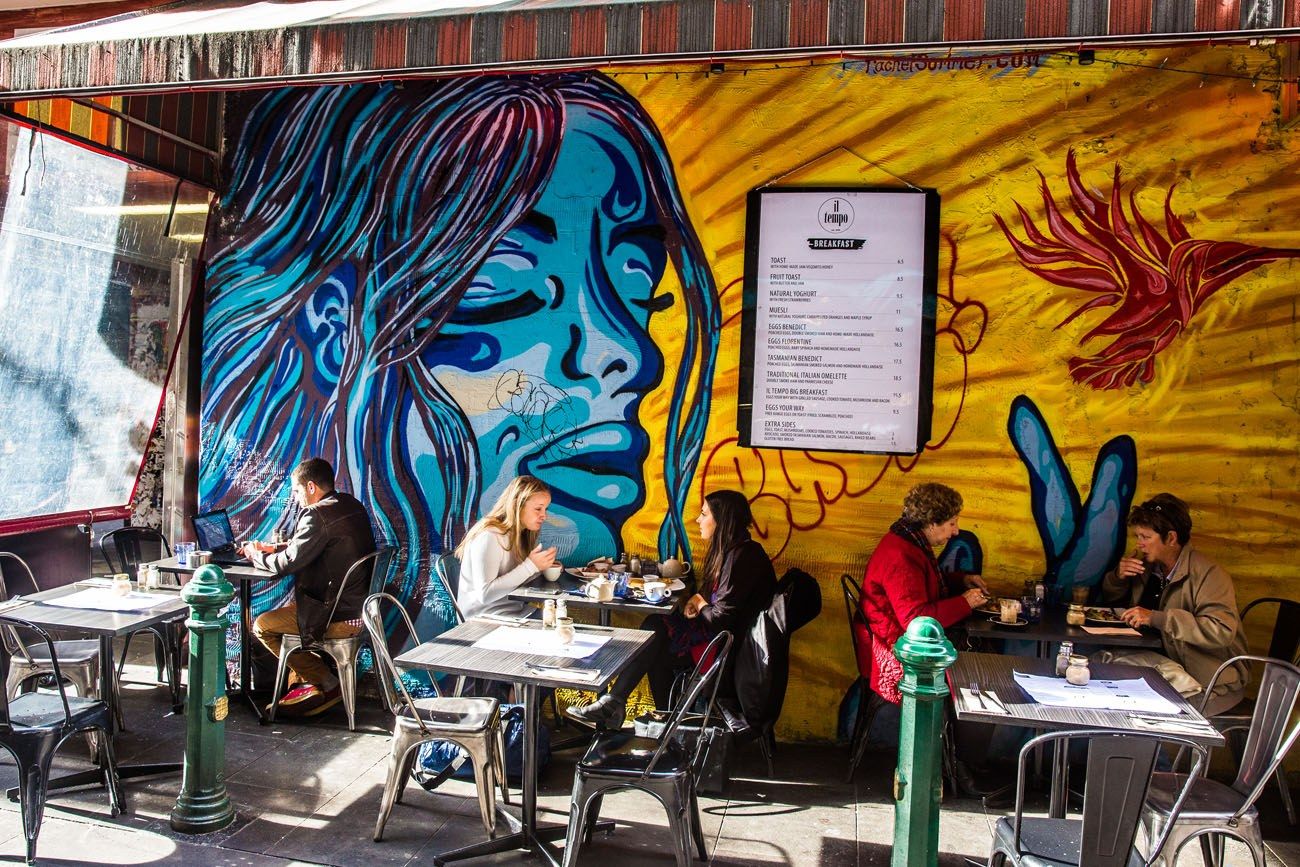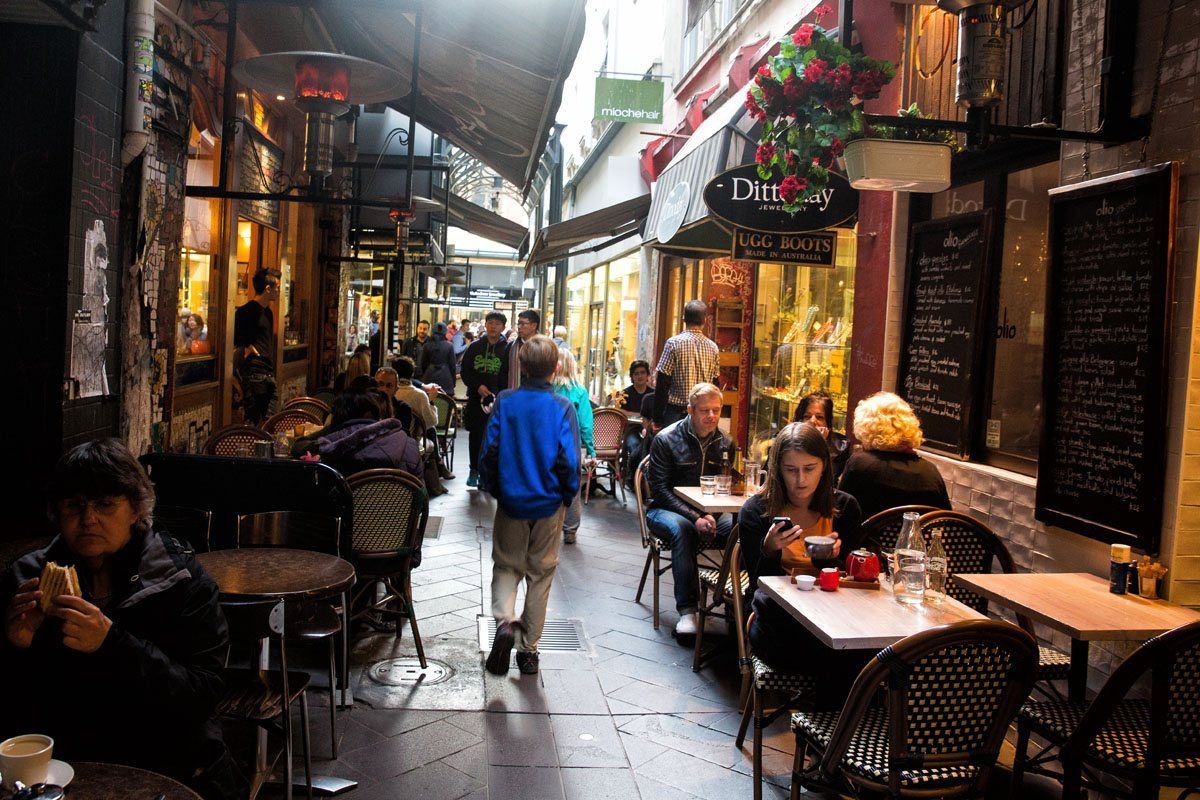 4. Ride the City Circle Tram
The City Circle Tram is a free, public transportation service in the heart of Melbourne. Use it as a hop on hop off service when touring the city.
5. Australian Centre for the Moving Image
The Australian Centre for the Moving Image (ACMI) is one of the most visited museums in Australia. We are not big fans of museums, but this one we liked.
This museum is dedicated to Australian and International film, TV, and video games. So yes, kids may even like this museum. Did you know that there are video games to play and movies to watch?
And what is even more fantastic is entry into the ACMI is free! There is a fee for special exhibitions and to watch the feature films.
If you are visiting the ACMI with kids, do not miss the TY the Tasmanian Tiger Zoetrope. Watch TY dance around using strobe lights and special effects, while a catchy tune plays in the background. It is enthralling. Sure, it is an exhibit for kids, but I found it to be strangely captivating.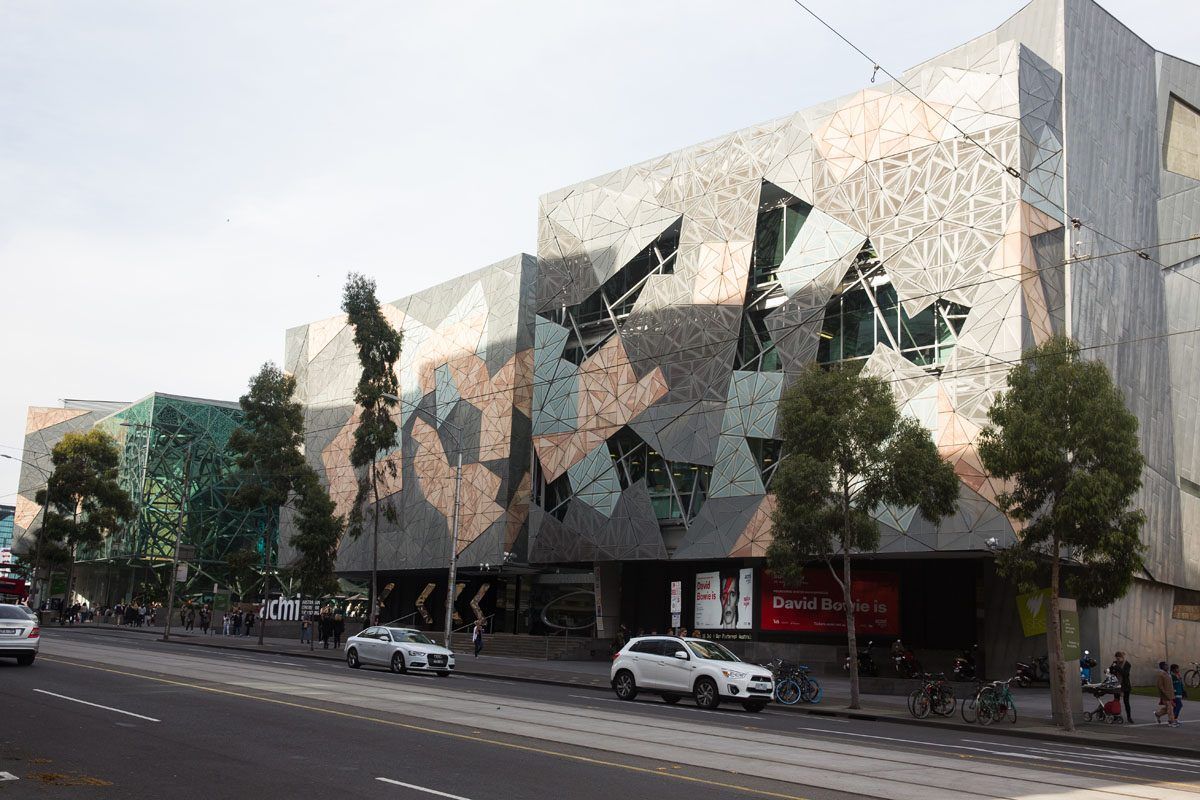 6. Watch Aussie Rules Football at the Melbourne Cricket Ground
Before arriving in Melbourne, Tim would ask the Australians we met, "What should we do in Melbourne?" The universal answer was "watch a game of footy at the MCG." So we did.
Australian rules football, also known as footy or Aussie rules, is a major pastime of Australian people. Melbourne, with its MCG, sits at the epicenter of footy. The MCG is the number one place in Australia to watch a footy match. This is hallowed ground for Australians. To watch a footy game here, preferably one that is a big game on a Saturday night, is like hitting the jackpot.
If you are in town and there is a footy match scheduled, do not miss it! This was one of our favorite experiences while in Australia.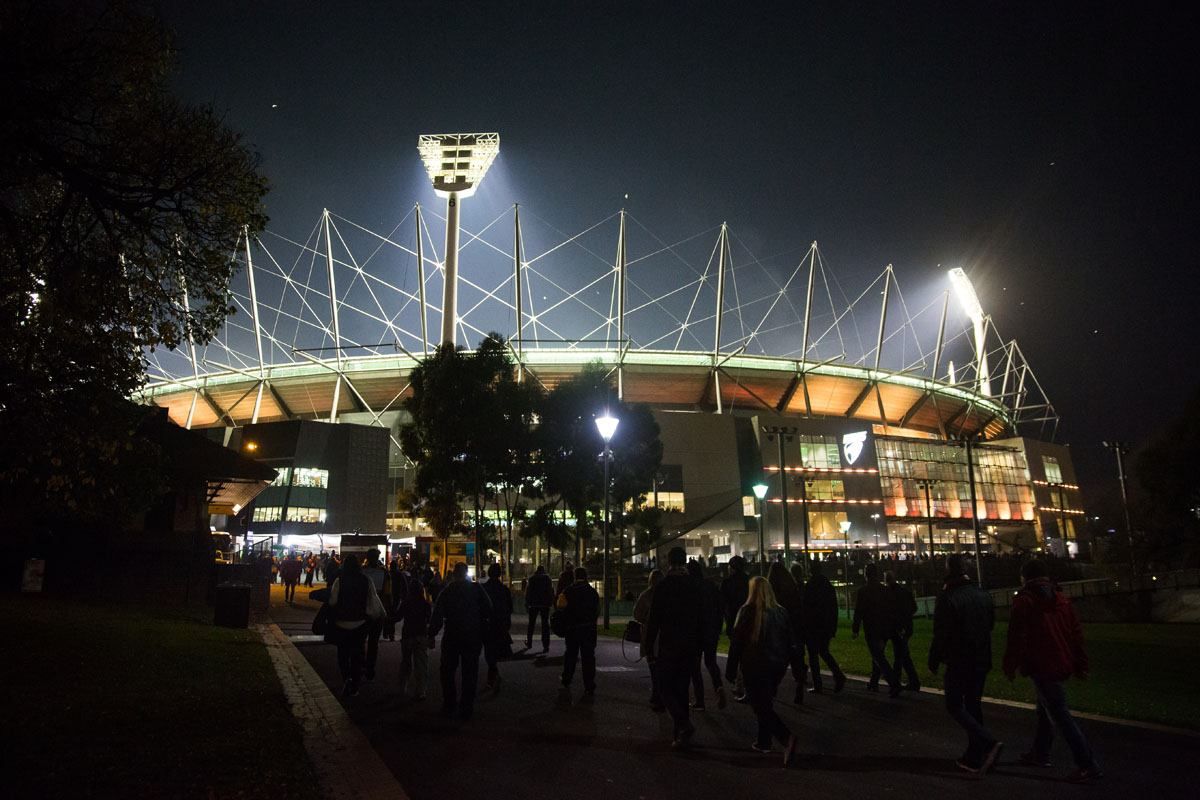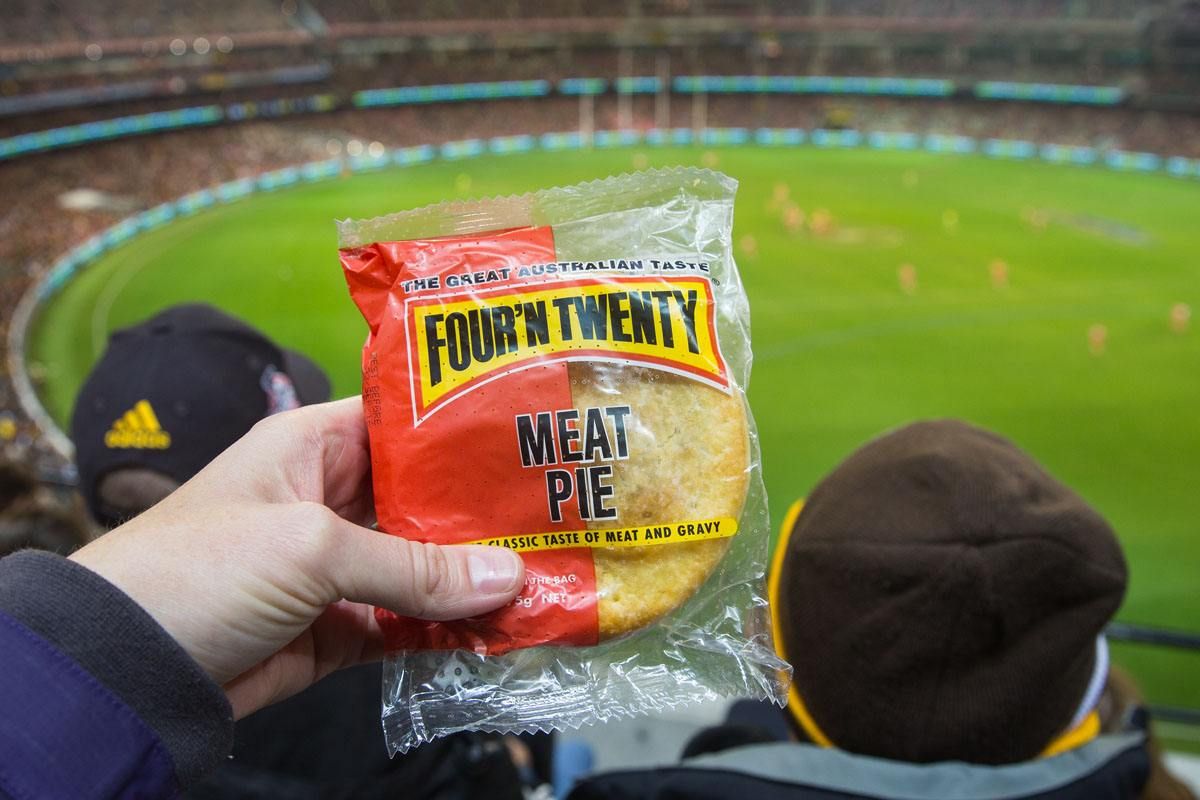 7. Royal Botanic Gardens
If you like gardens, or just feel like getting "out of the city," visit the Royal Botanic Gardens. You could easily spend hours strolling through this area.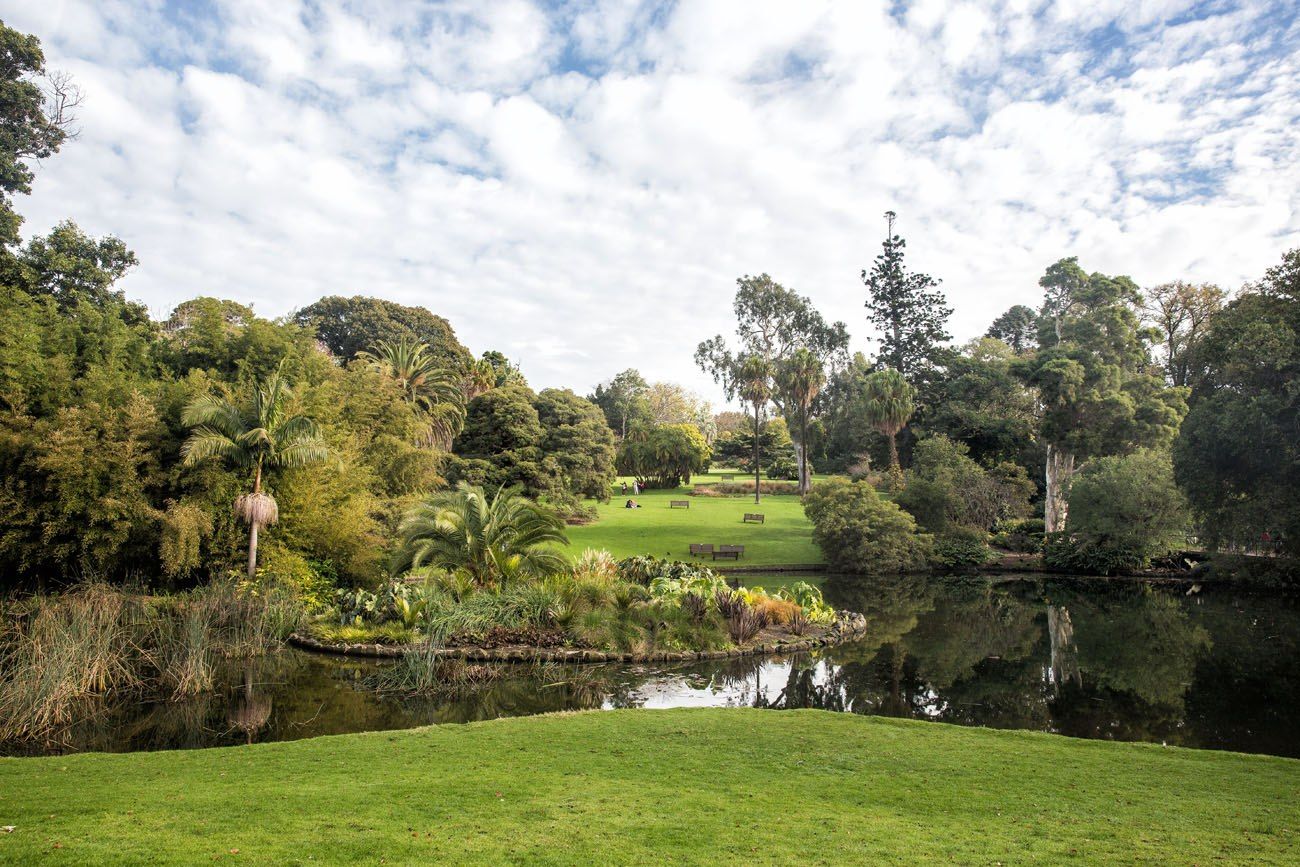 8. Take a Ride on the Melbourne Star
The Melbourne Star is a giant Ferris wheel, resembling the London Eye. The Star was built in 2008, but after a series of unfortunate events (like the wheel developing huge cracks in the supports) the entire Star was dismantled and rebuilt, permanently opening in December 2013.
The Melbourne Star is located in the Docklands area of the city. We wondered why an attraction like this is located so far from the city center, but there are certain advantages to its location. For one thing, there are no lines here. During our thirty-minute revolution we had a pod all to ourselves. Also, with its remote location, we had perfect views of the Melbourne skyline. The views were awesome.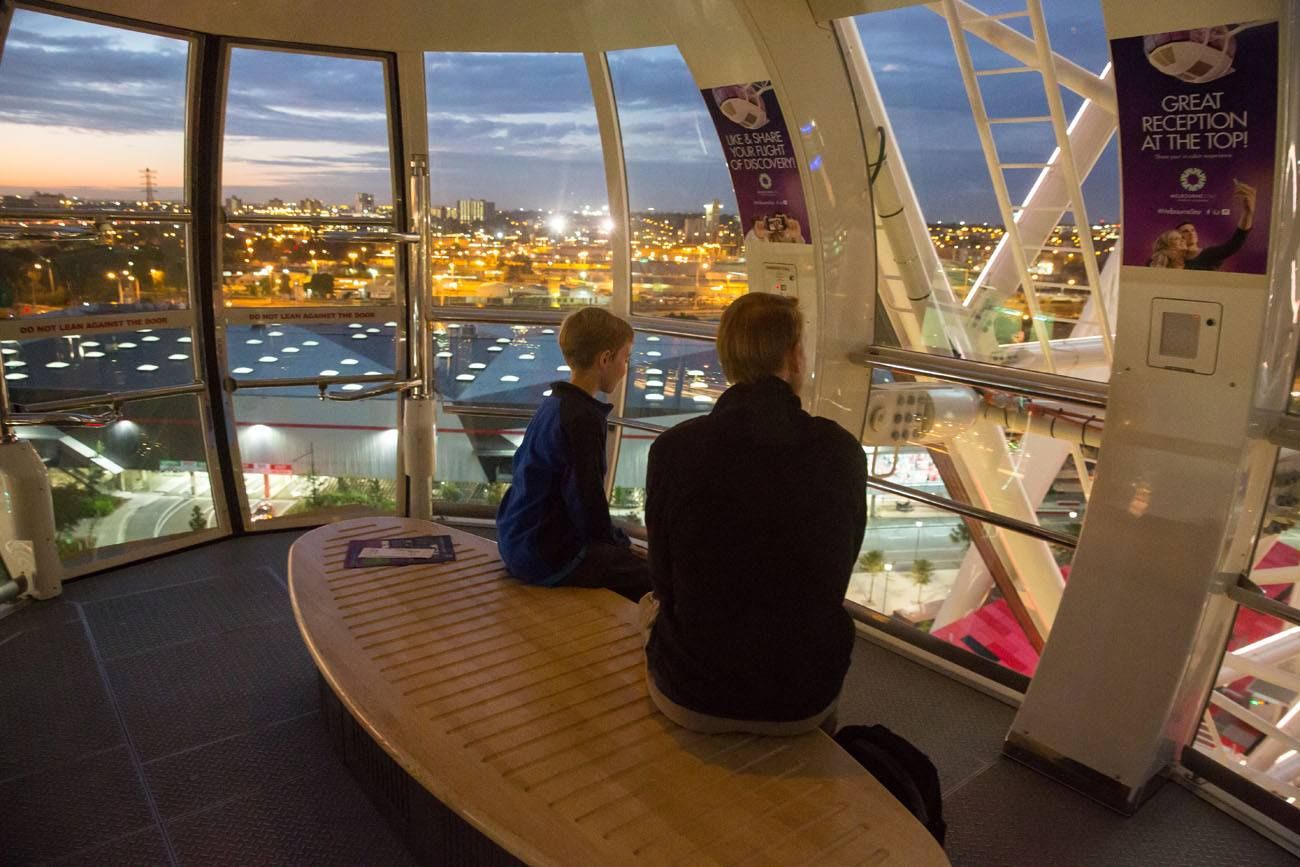 For one of the best views in Melbourne, visit the Eureka Skydeck. We missed this and I regret it. We are huge fans of bird's eye views, and this is the best bird's eye view you can get of Melbourne without taking a helicopter flight.
---
Have you been to Melbourne? What must-have experiences do you think need to be on this list?
More Information about Australia
SYDNEY: Get started with our Sydney Bucket List, which contains 40 of the best things to do in Sydney. We also have a guide to 20 great restaurants and bars in Sydney, the Sydney Bridge Climb, the Coogee to Bondi Coastal Walk, and the best viewpoints and photography locations in Sydney.
SOUTH AUSTRALIA: One of the best things to do in South Australia is to visit the wine regions near Adelaide. Plan your visit with our Guide to McLaren Vale, our Guide to Barossa Valley, and our Guide to Clare Valley.
TASMANIA: In Tasmania, hike to Cape Raoul and Wineglass Bay, explore the Tasman Peninsula, spend some time on Bruny Island, visit Bonorong Wildlife Sanctuary, and cruise to Tasman Island.
ULURU: In our Guide to Uluru and Kata-Tjuta, learn how to get here, what to do, and how to plan your time. We also have information on a great hike in Kings Canyon and a recap of our experience in the Red Centre of Australia.
EXPLORE NEARBY NEW ZEALAND: There are many wonderful things to do in New Zealand, such as visiting the Milford Sound, bungy jumping and jet boat riding in Queenstown, touring the Marlborough wine region, spending some time in Auckland, visiting Aoraki/Mt. Cook, and hiking the Tongariro Alpine Crossing.
All rights reserved © Earth Trekkers. Republishing this article and/or any of its contents (text, photography, etc.), in whole or in part, is strictly prohibited.