In Norway and Italy we were hikers. In Nepal we were trekkers. In New Zealand we were trampers. Now that we are in Australia and successfully hiked the Wineglass Bay Circuit, we can call ourselves bushwalkers.
We had a week to spend in Tasmania, and like always, we were on the lookout for some of the best hikes (or bushwalks, I should say). Many people rave about the Wineglass Hazards Beach Circuit so we knew it was not to be missed.
Prior to starting the hike, we were warned that prior bushwalking experience was necessary, due to steep climbs, rough trail descents, and changing weather conditions. It is a 11 km circuit, by no means far, but long enough that four to five hours had to be set aside for the walk. Would we be able to handle it? The warnings made the hike sound like it was going to be much more than just a walk in the park, if you get what I mean.
Our base to explore Tasmania was the town of Hobart. To get to Freycinet National Park, the site of today's bushwalking experience, was located three hours away, on the eastern coastline of Tasmania. The rainy weather was being very stubborn, and we drove through clouds, drizzle, and high winds to get to our hiking point.
With sandwiches, plenty of water, snacks, and a first aid kit (yes, by now, we are very experienced hikers) we started on our way. That steep climb we were warned of really was not the steep. Before we knew it, we were looking out over the very picturesque Wineglass Bay.
A long descent through a forest on sandy, rocky trails took us to that beach we ogled at from the viewpoint above. We were here on a cool, drizzly, Thursday in autumn, low season for Tasmania tourism.
We may have not been bushwalking here under ideal conditions, but the less than perfect weather kept almost everyone away. Wineglass Beach was all ours. Once we left that Wineglass Bay viewpoint we saw only two other people during the next three hours of hiking. It was awesome.
The beach was phenomenal. The sand and the water reminded us of Fiji, only here we were still chilly even while wearing two layers of clothing. Our picnic spot was awesome and Tyler and Kara enjoyed walking along the rocks on the coastline.
Next we crossed our second isthmus of land in two days, walked along a second beach with views west back to mainland Tasmania, and finished the hike by bushwalking over rugged coastline and through more forests.
The walk was very nice. Our favorite part being on our own in such a beautiful place. Our second favorite part was seeing our first wild kangaroo on the trail. Actually, I was the only one who spotted it…a furry brownish-gray body, giant feet, and a very long tail, hopping right across the trail 20 meters in front of us. It was thrilling, and my scream of surprise and delight pretty much guaranteed that we wouldn't see anymore for the rest of the hike since I am sure I scared them all away. But, we have plenty of kangaroos in our future, but that is another story…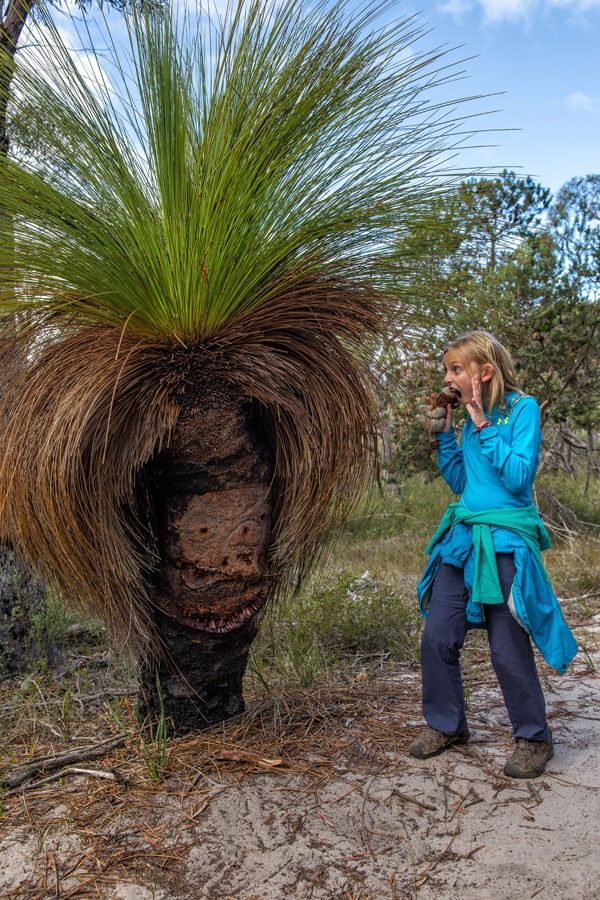 ---
More Information for Your Trip to Australia:
You Might Also Like: