Krabi, Thailand…paradise. We spent nine amazing, action-packed days here, swimming, kayaking, rock climbing, snorkeling, playing on the beach, and island hopping. Without a doubt this is our family's new favorite spot in the world. This is such a beautiful place with so much to do…we could stay here a lot longer and never get bored. I took well over a thousand photos and here are some of the best…enjoy!
Favorite Photos from Krabi, Thailand
Long tail boats are used as taxis to go from one beach or one island to another.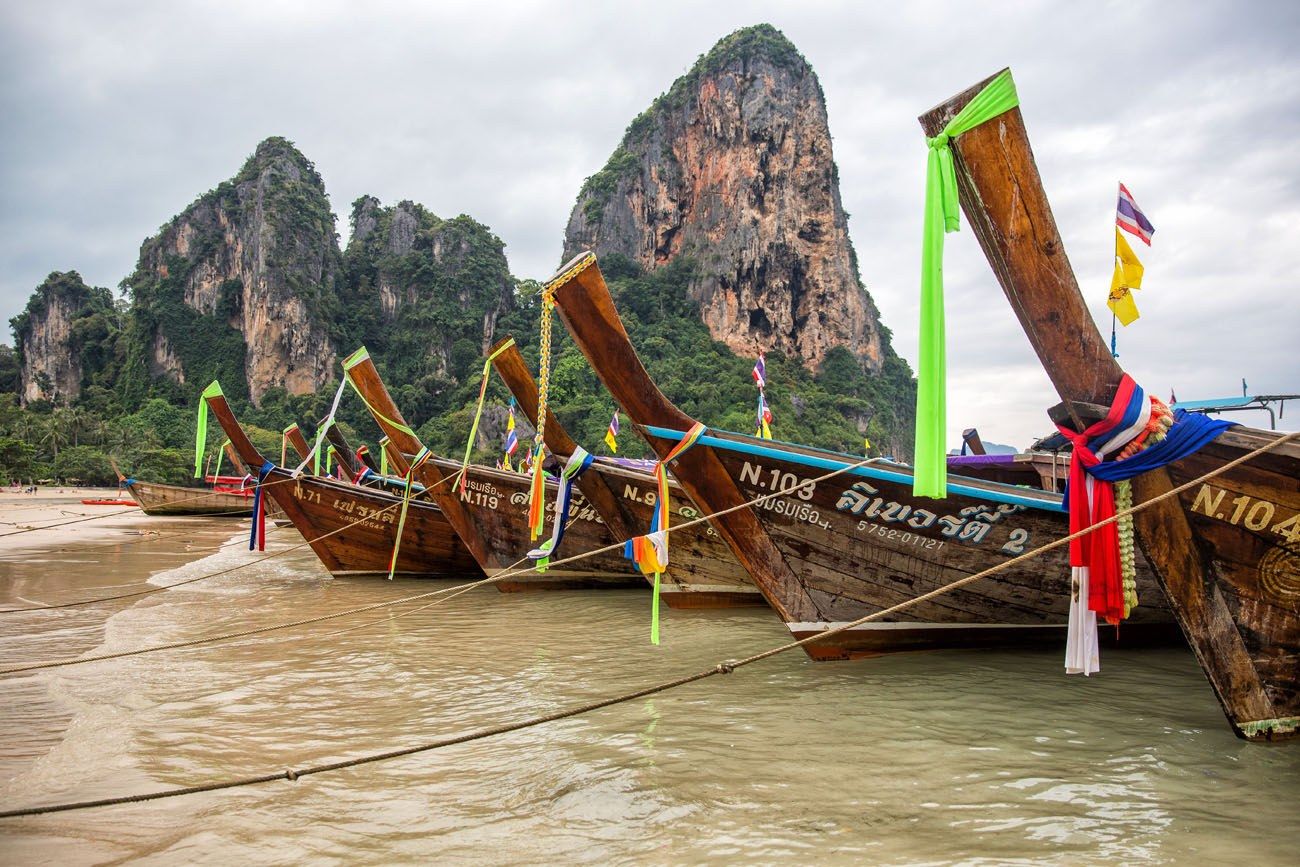 We spent a drizzly afternoon kayaking around the islands just off of Phra Nang Beach. There were plenty of caves and nooks and crannies to explore.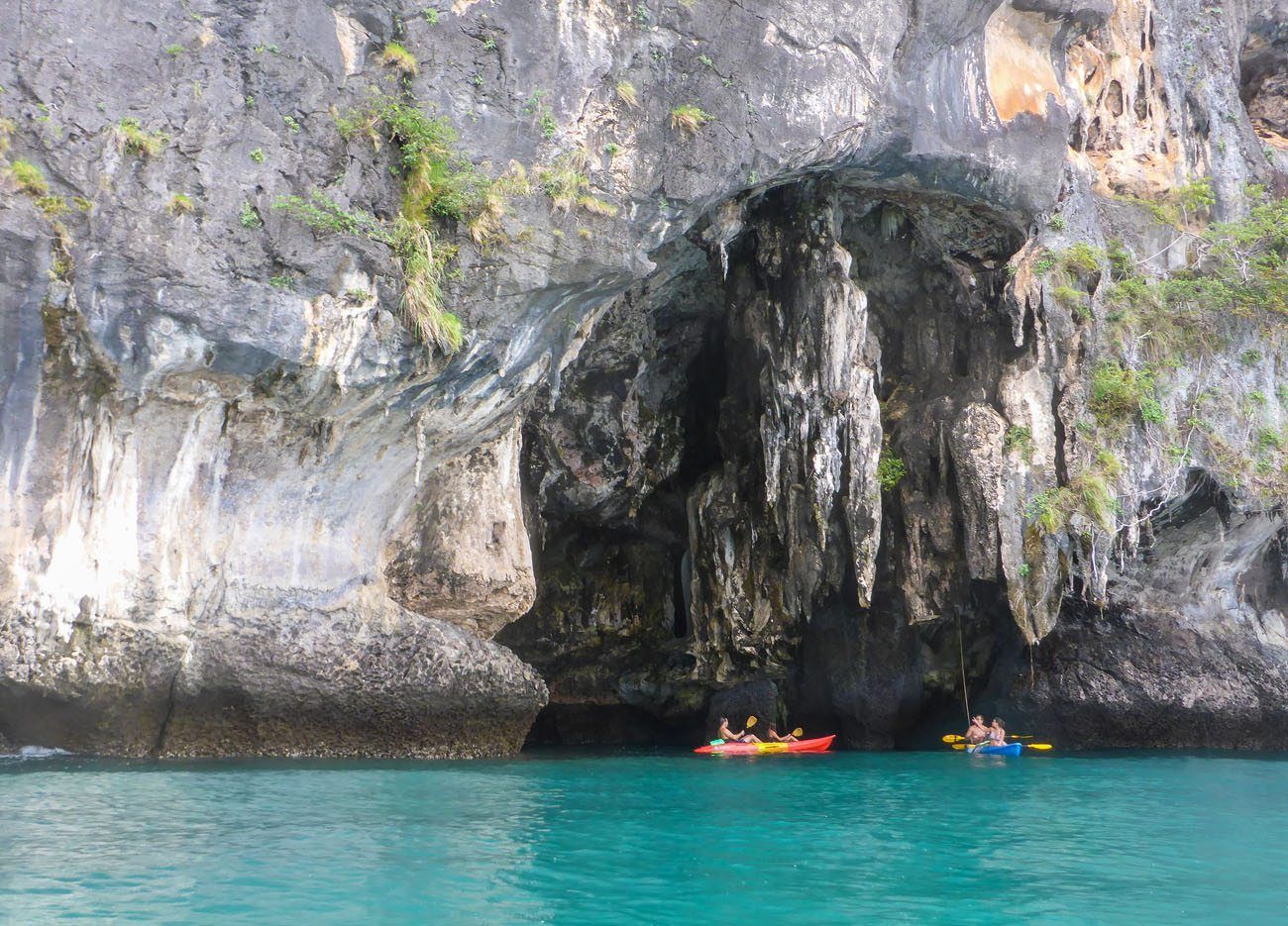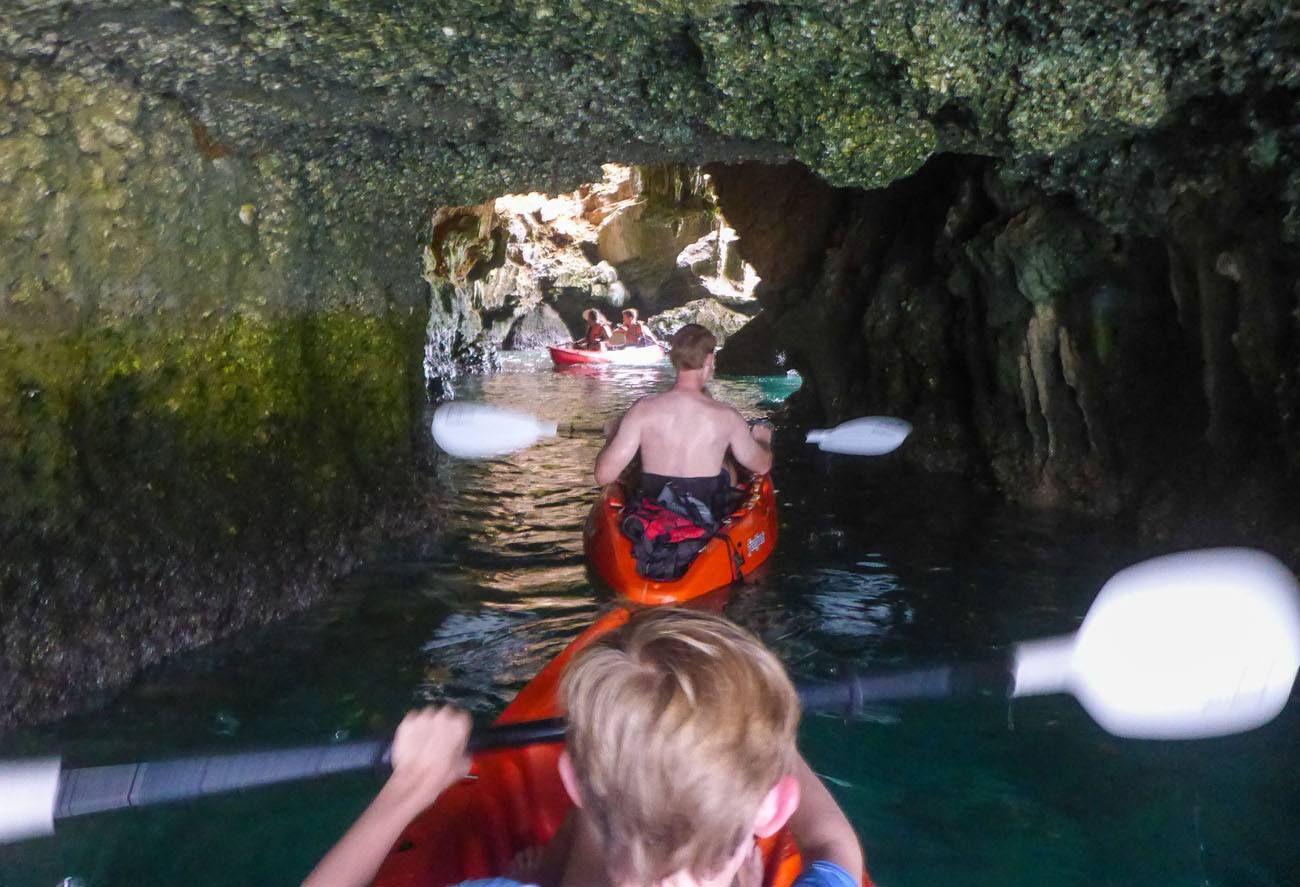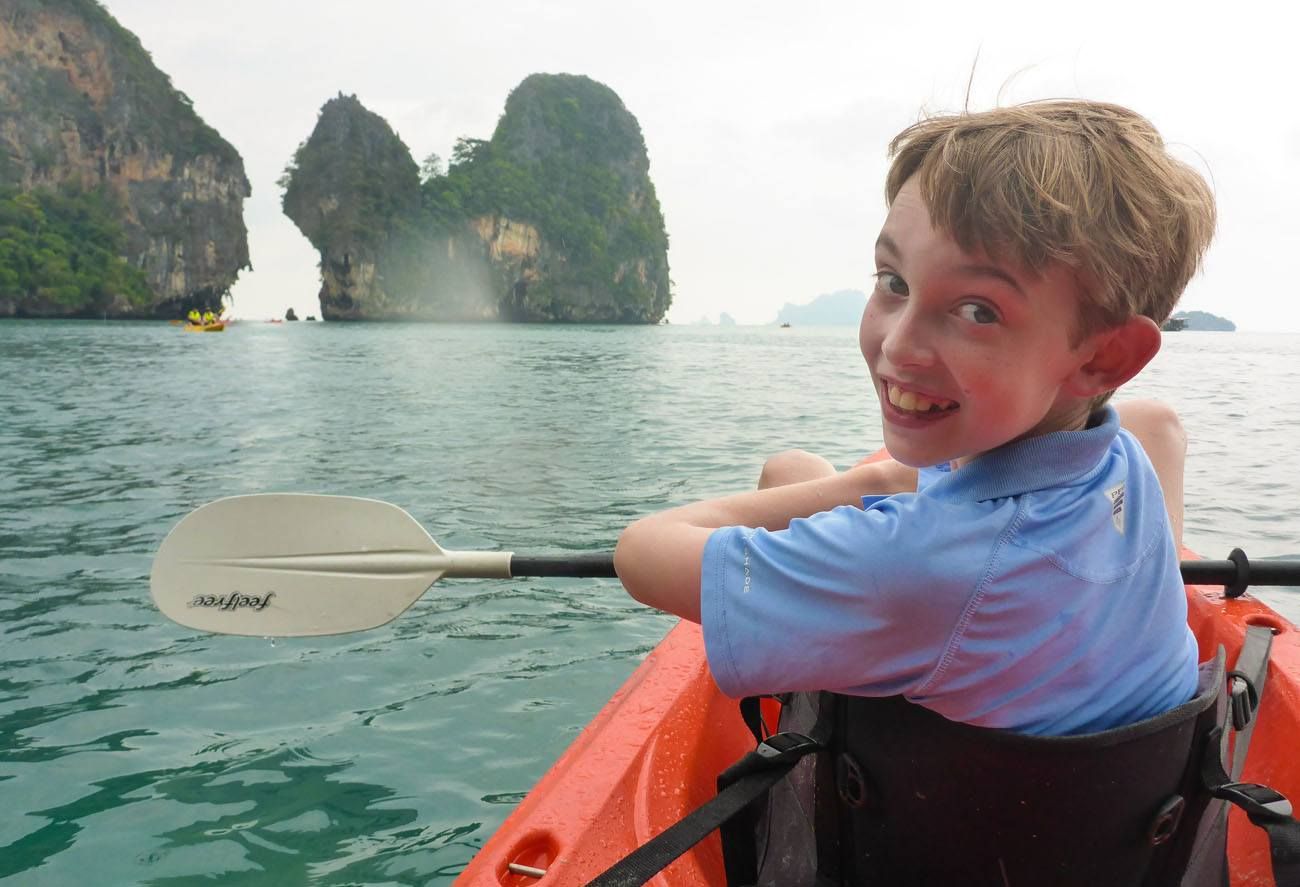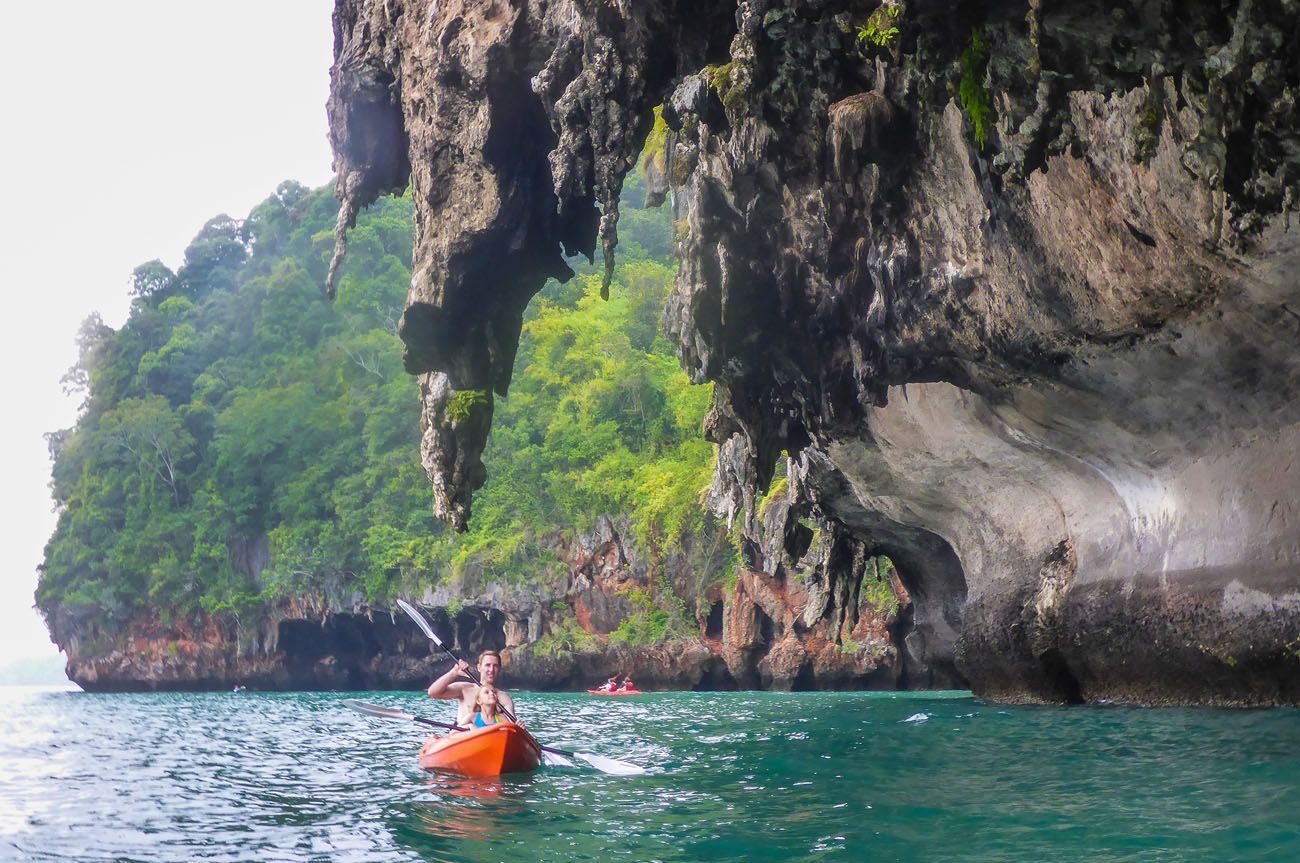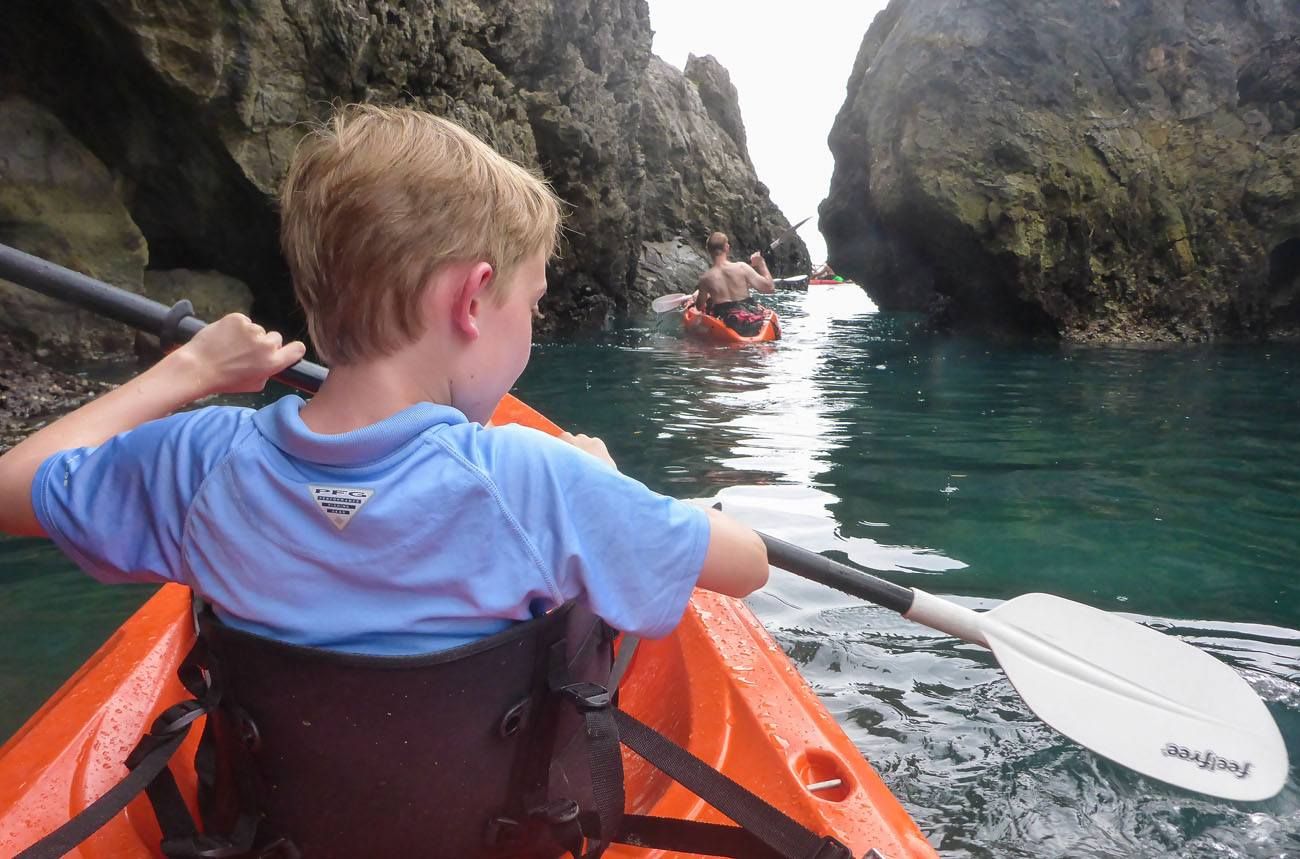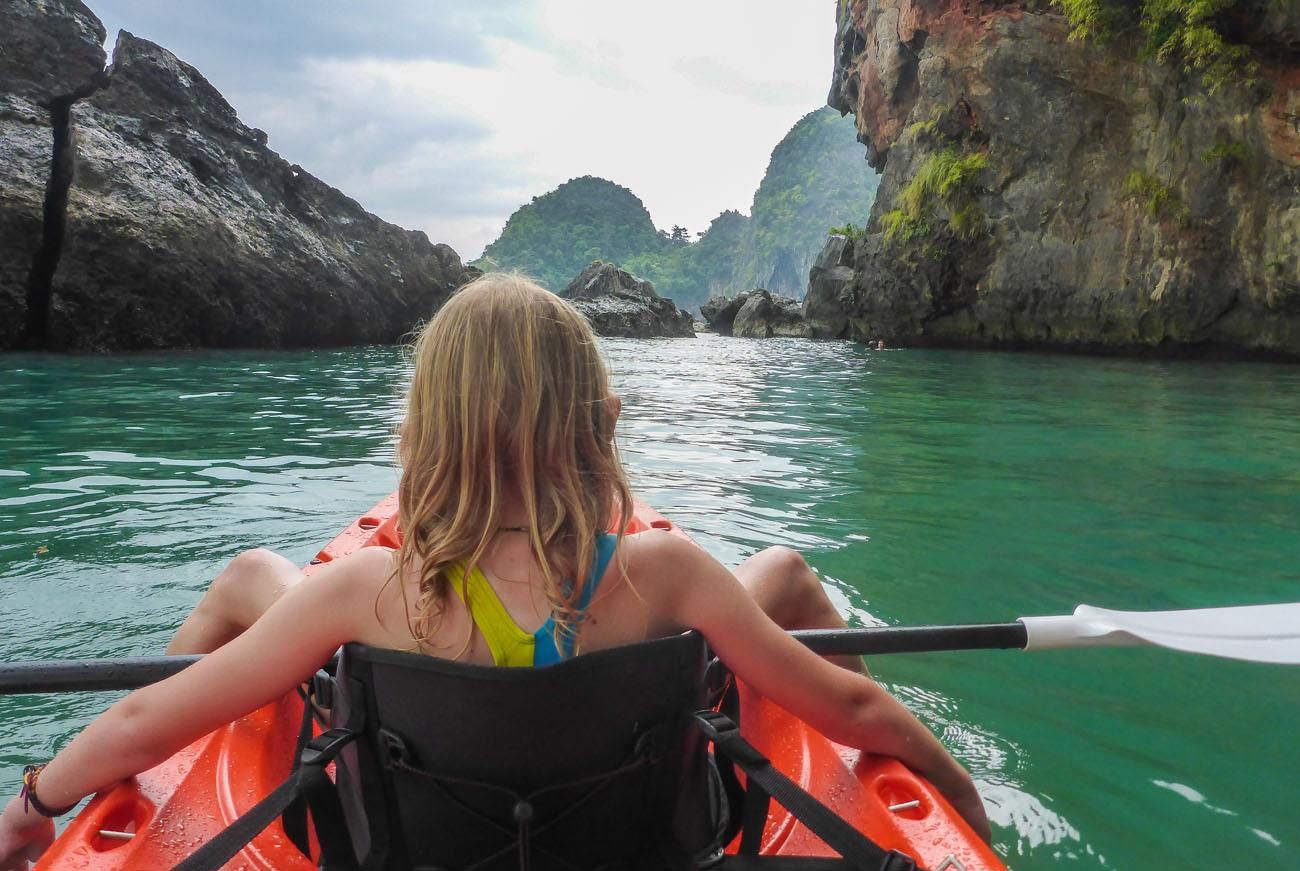 We spent a day touring the islands off the coast of Thailand with Thalassa Tours. It was an amazing day…the islands here are gorgeous. You can read more about our day here.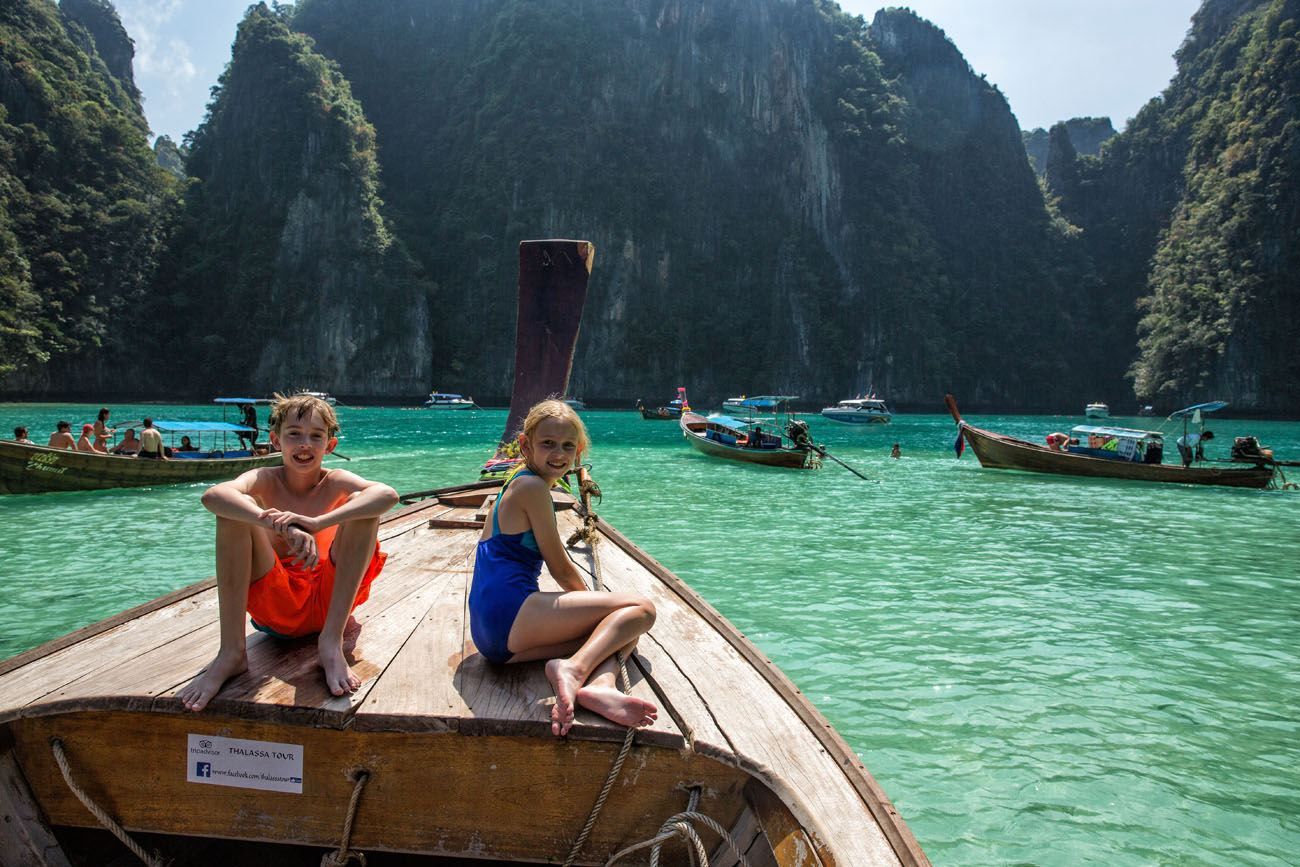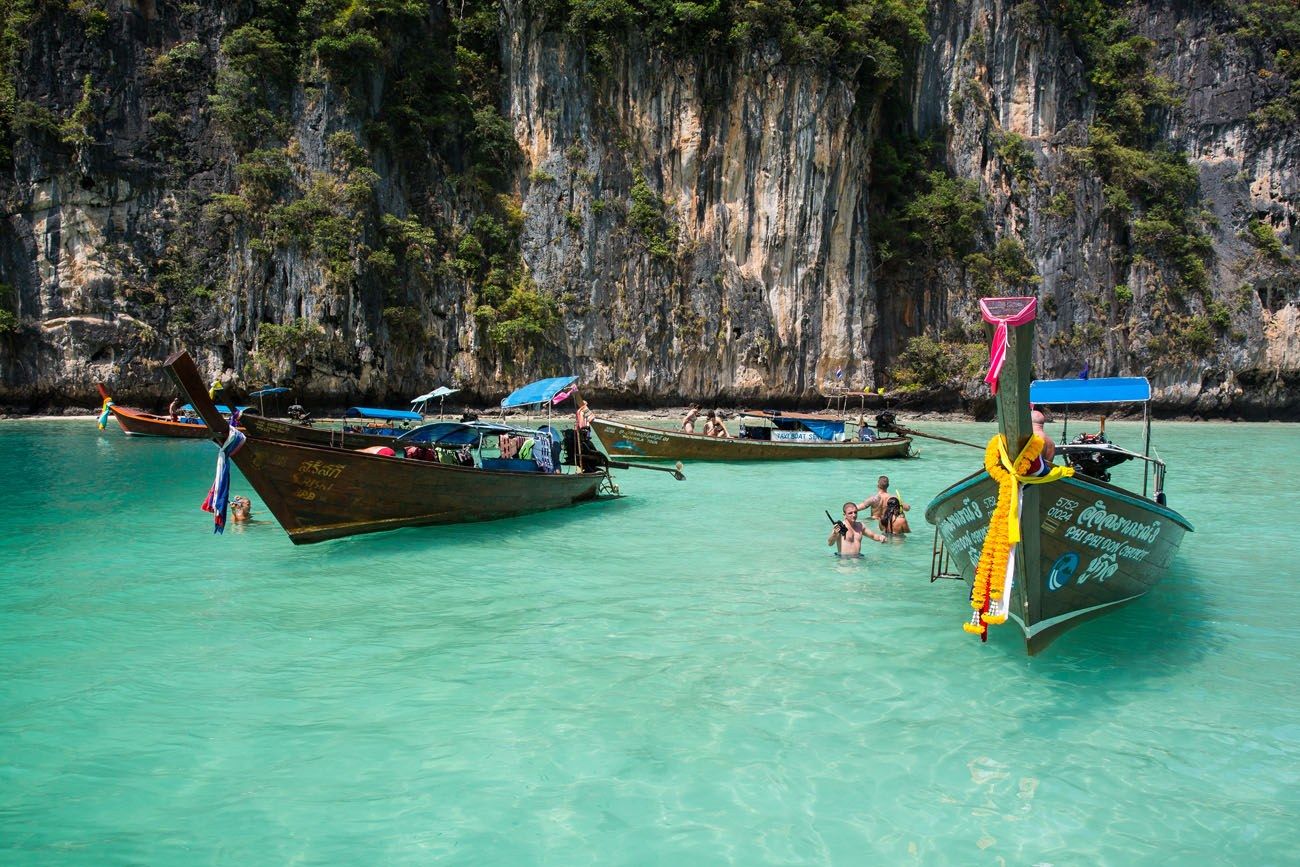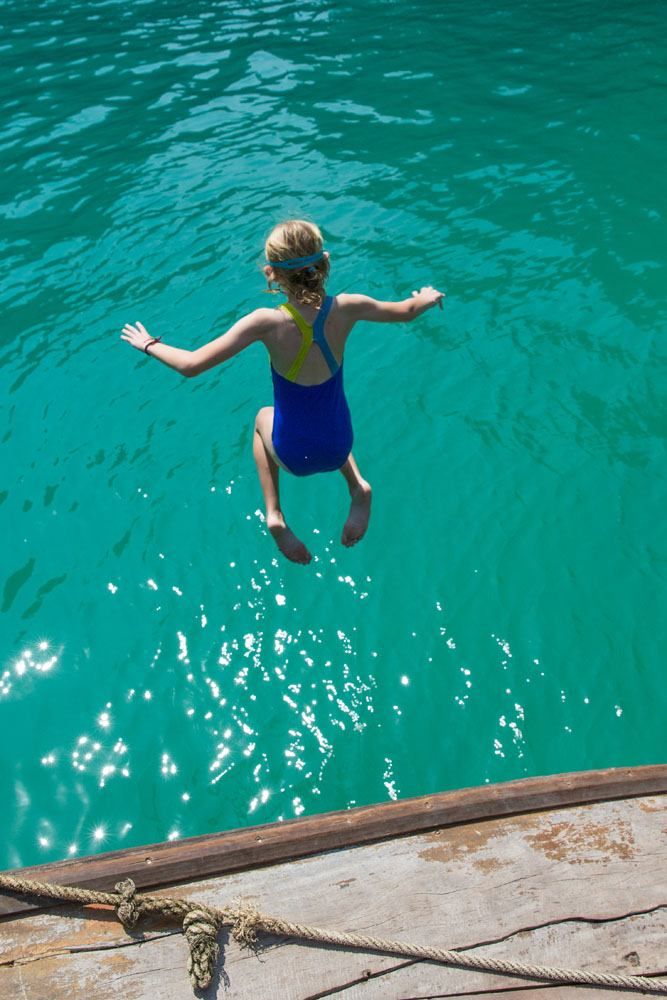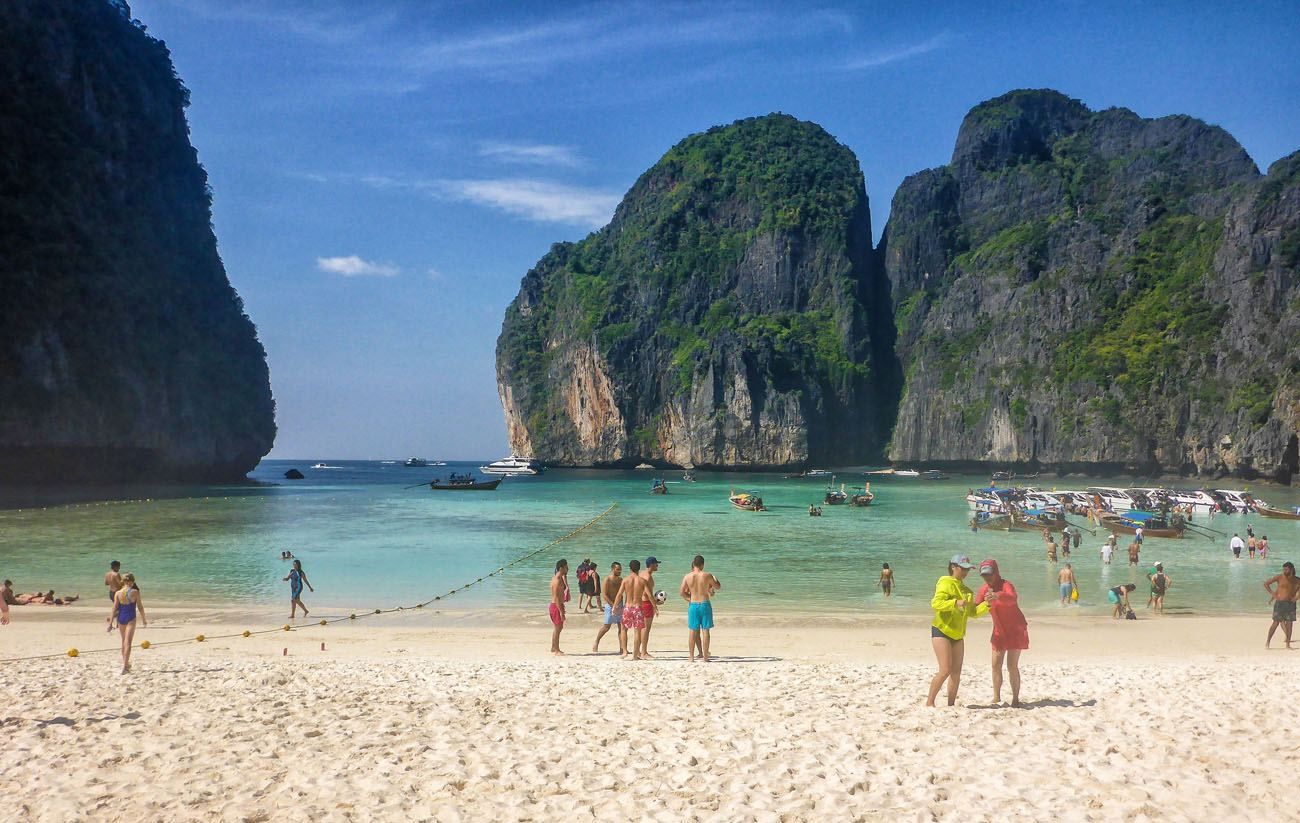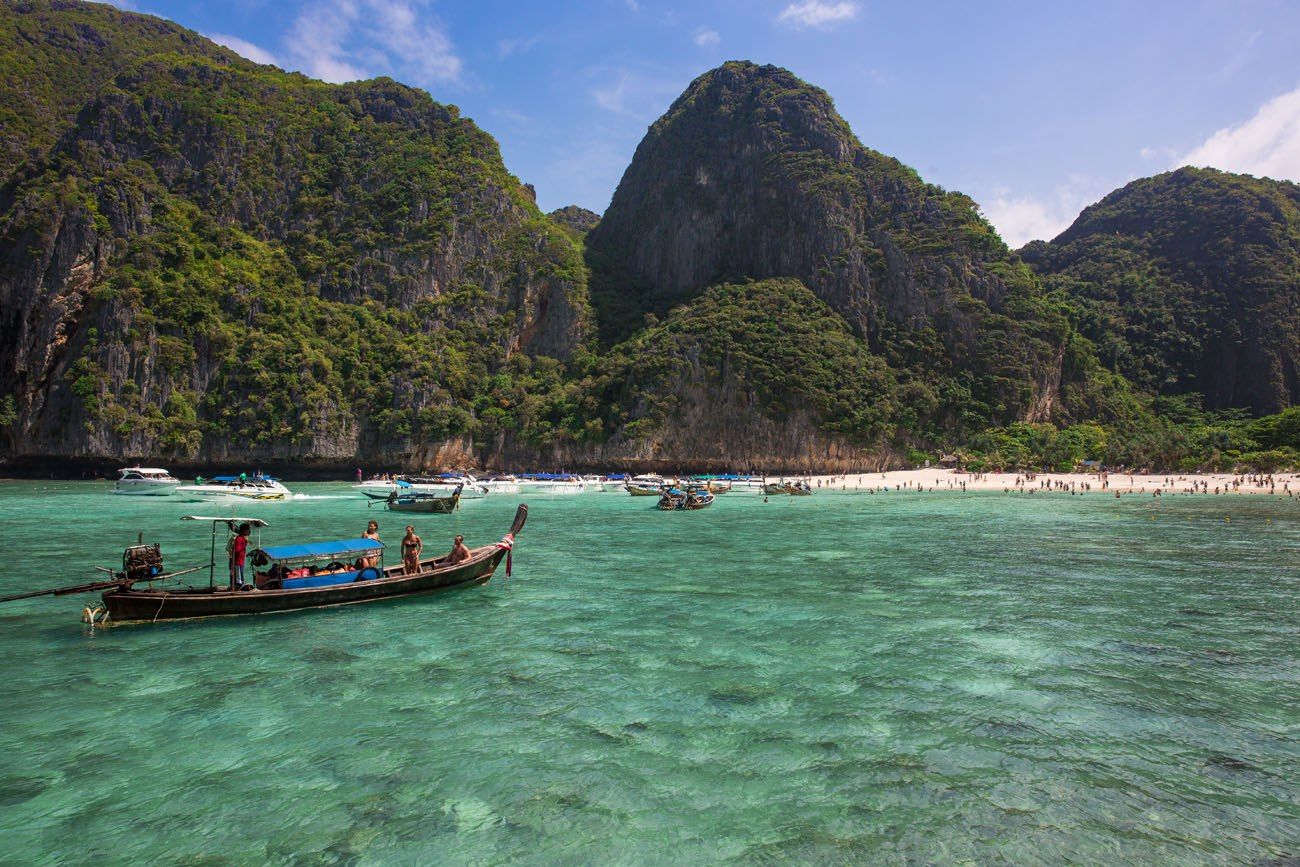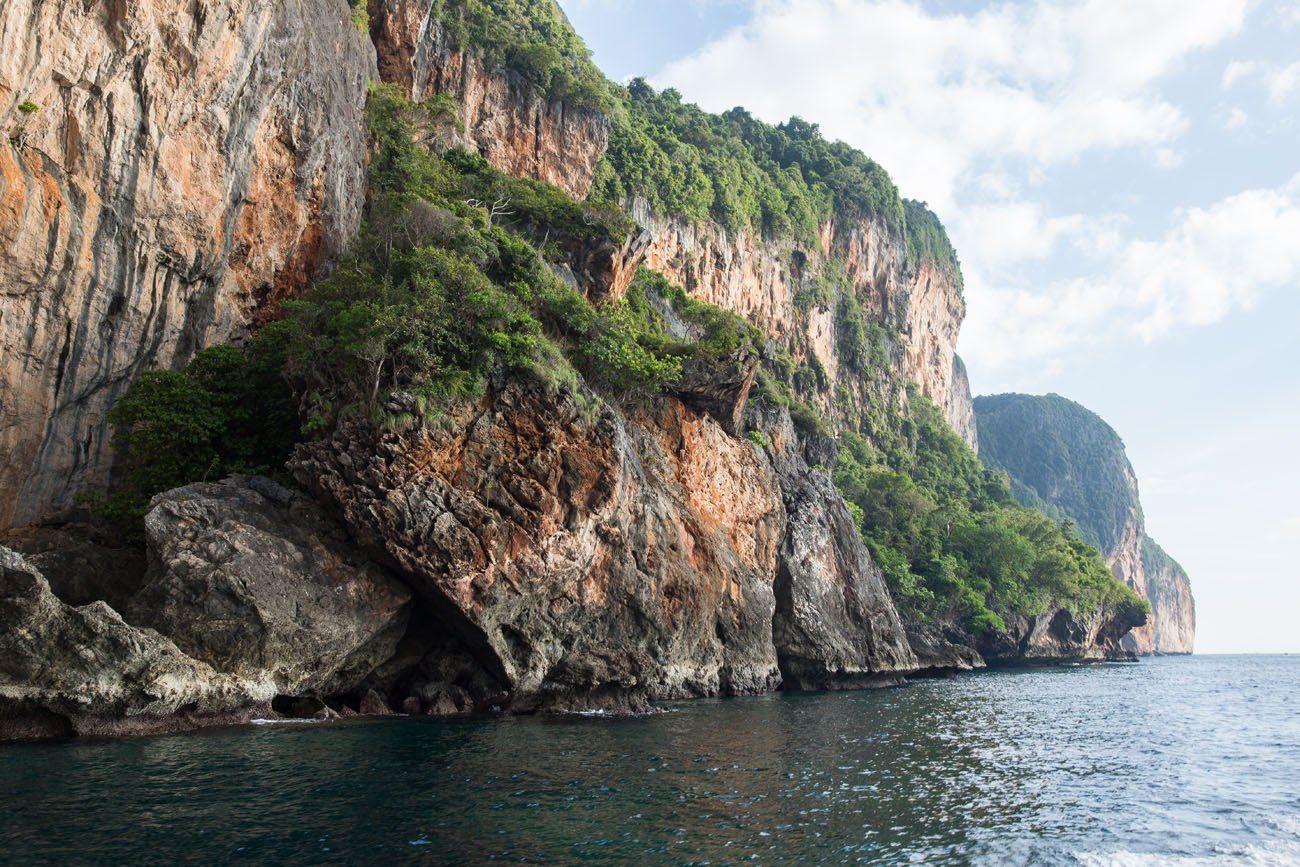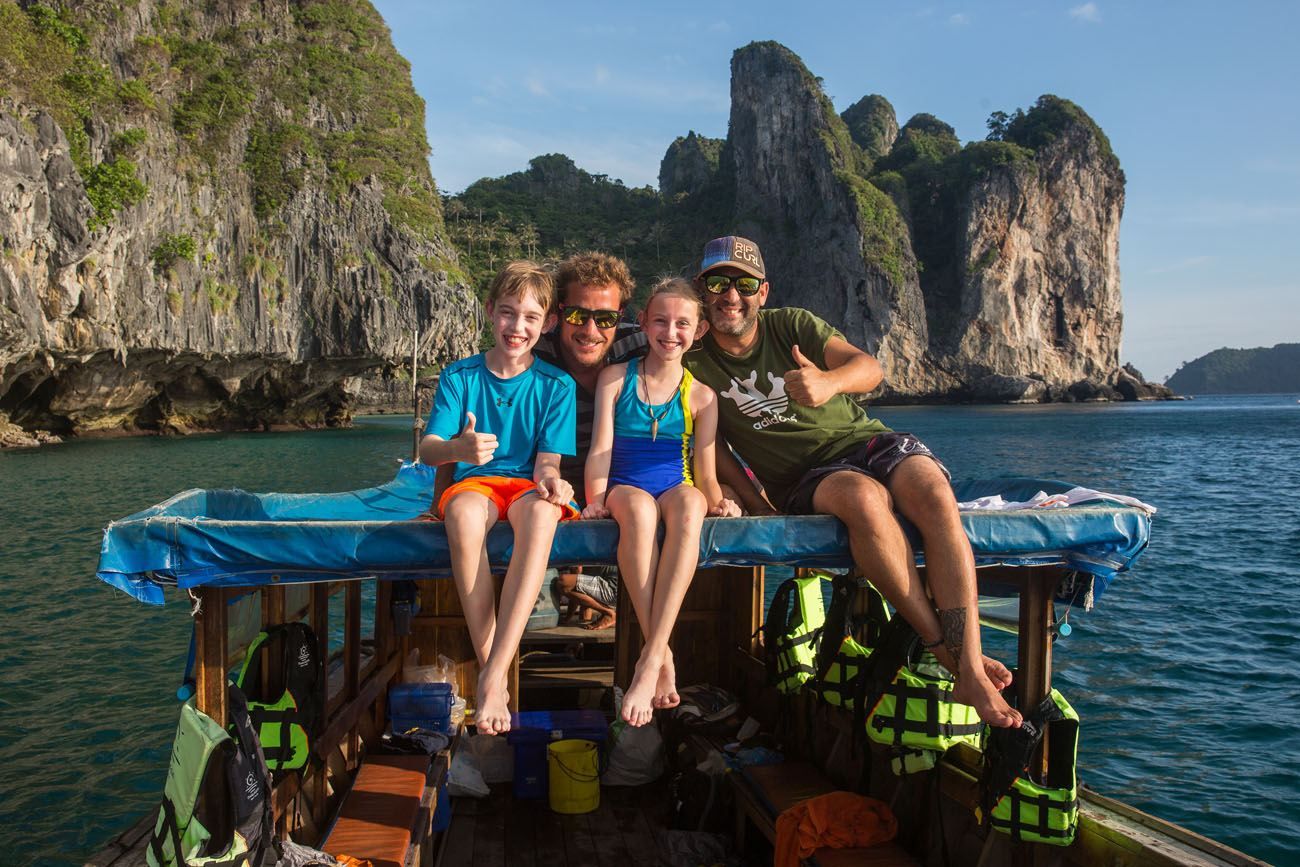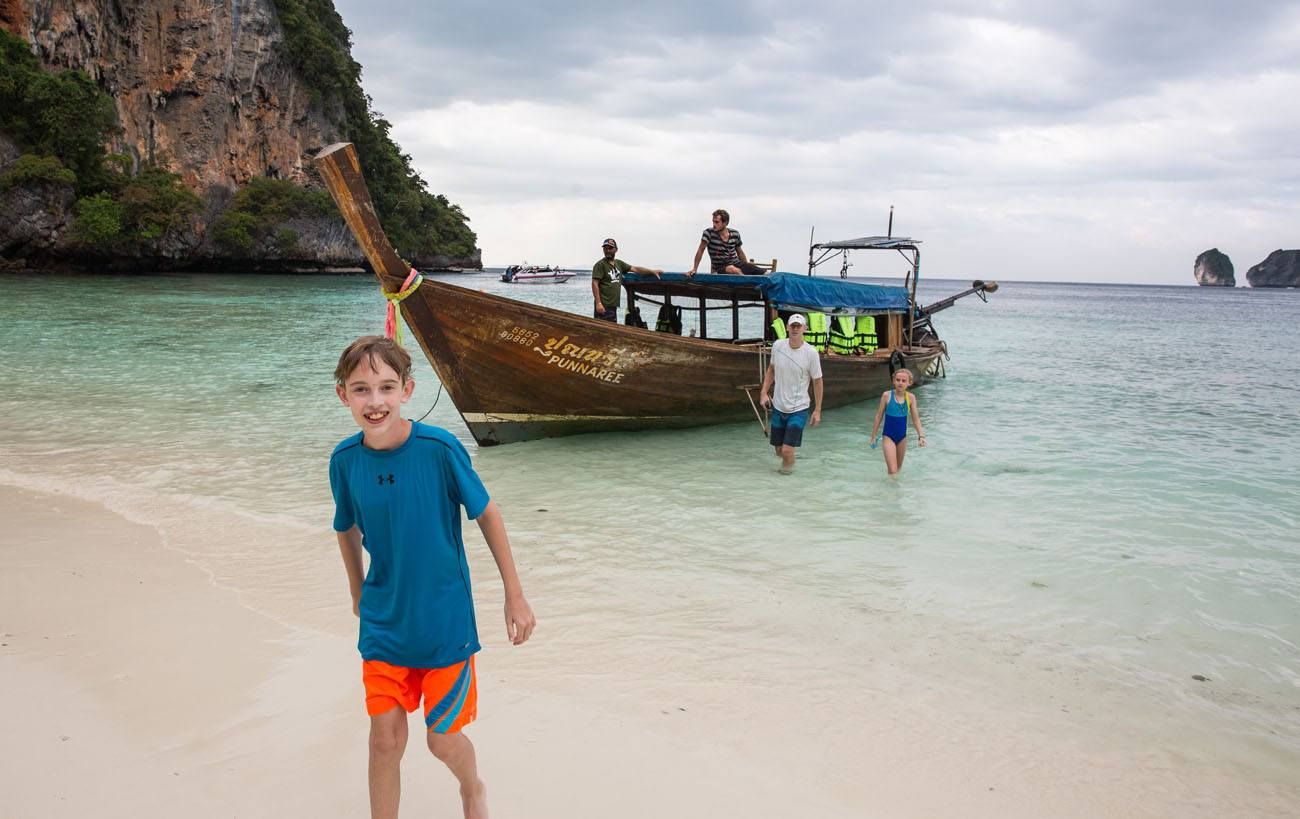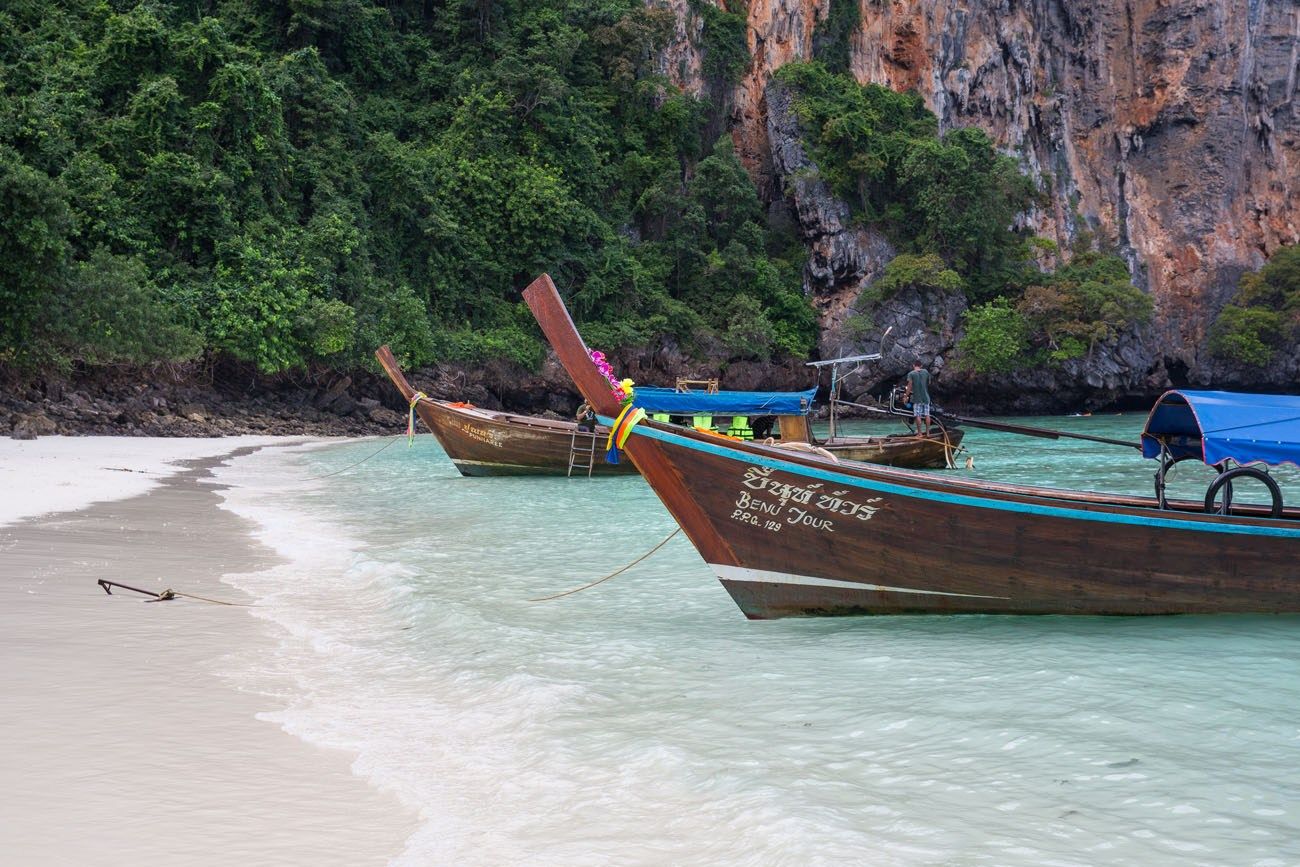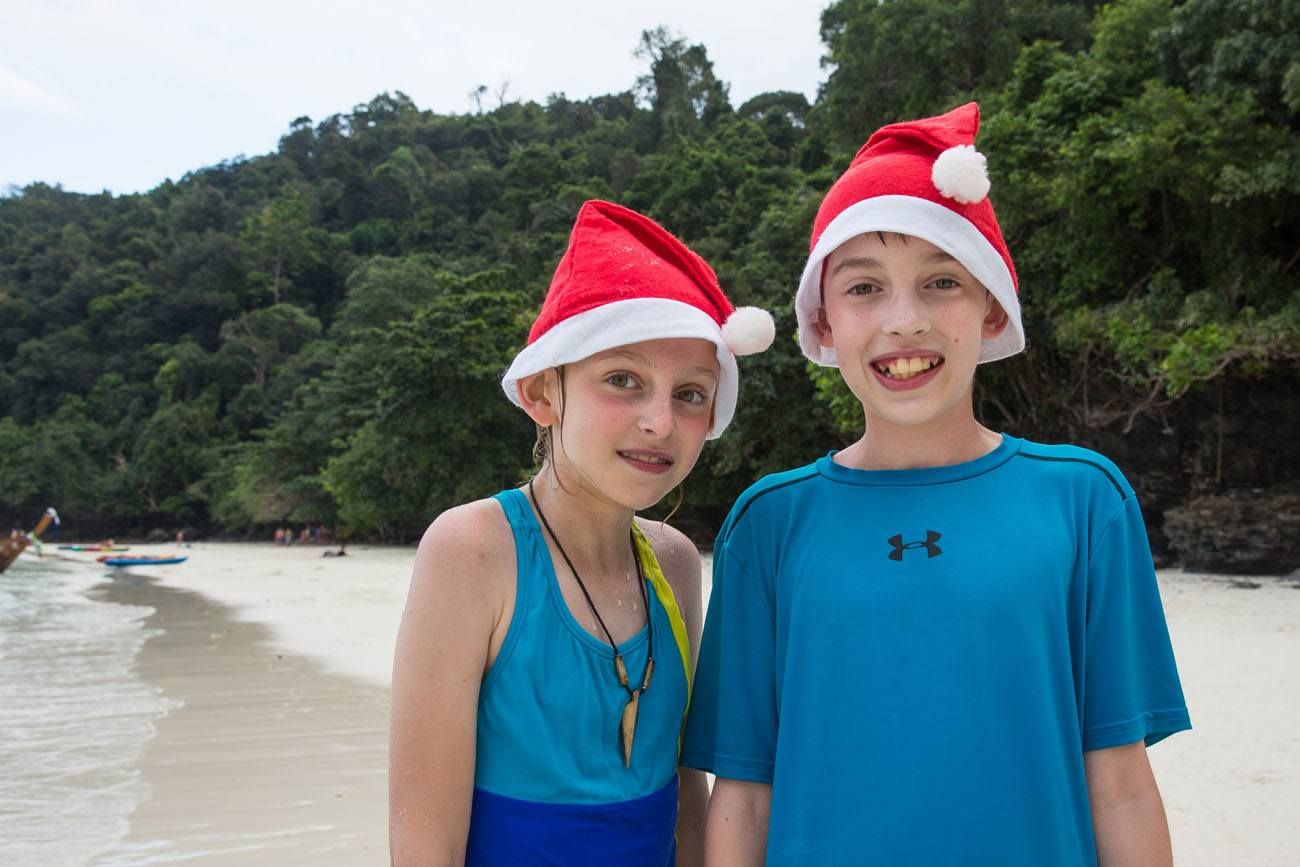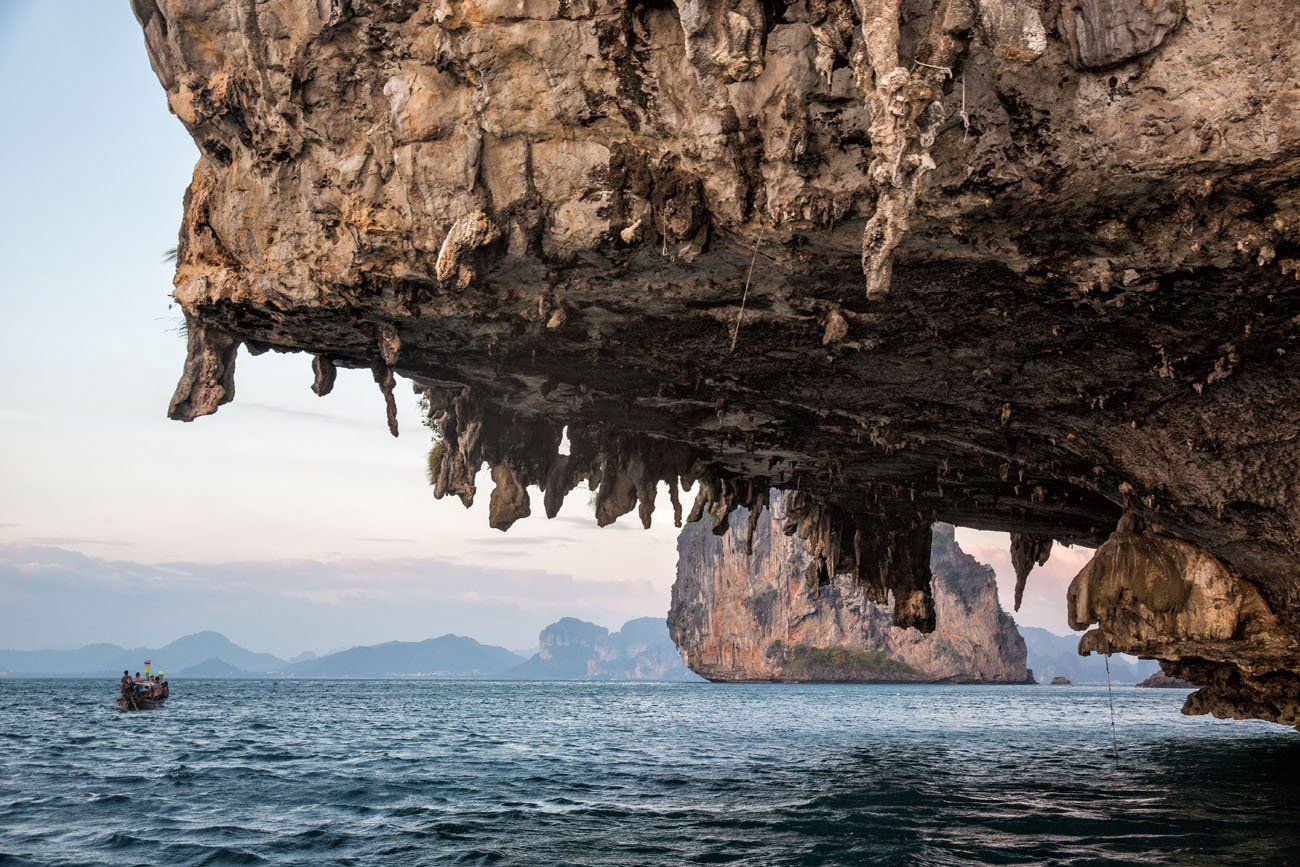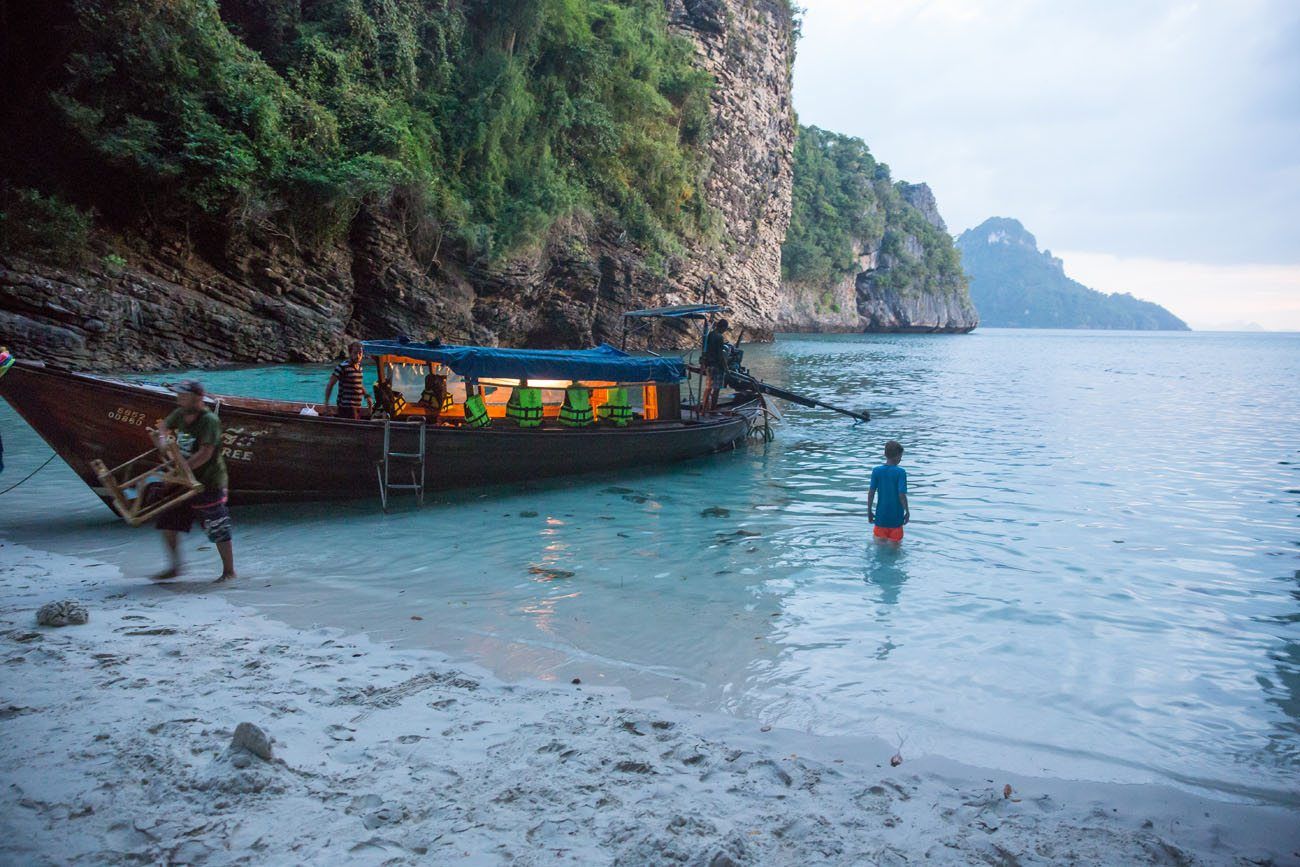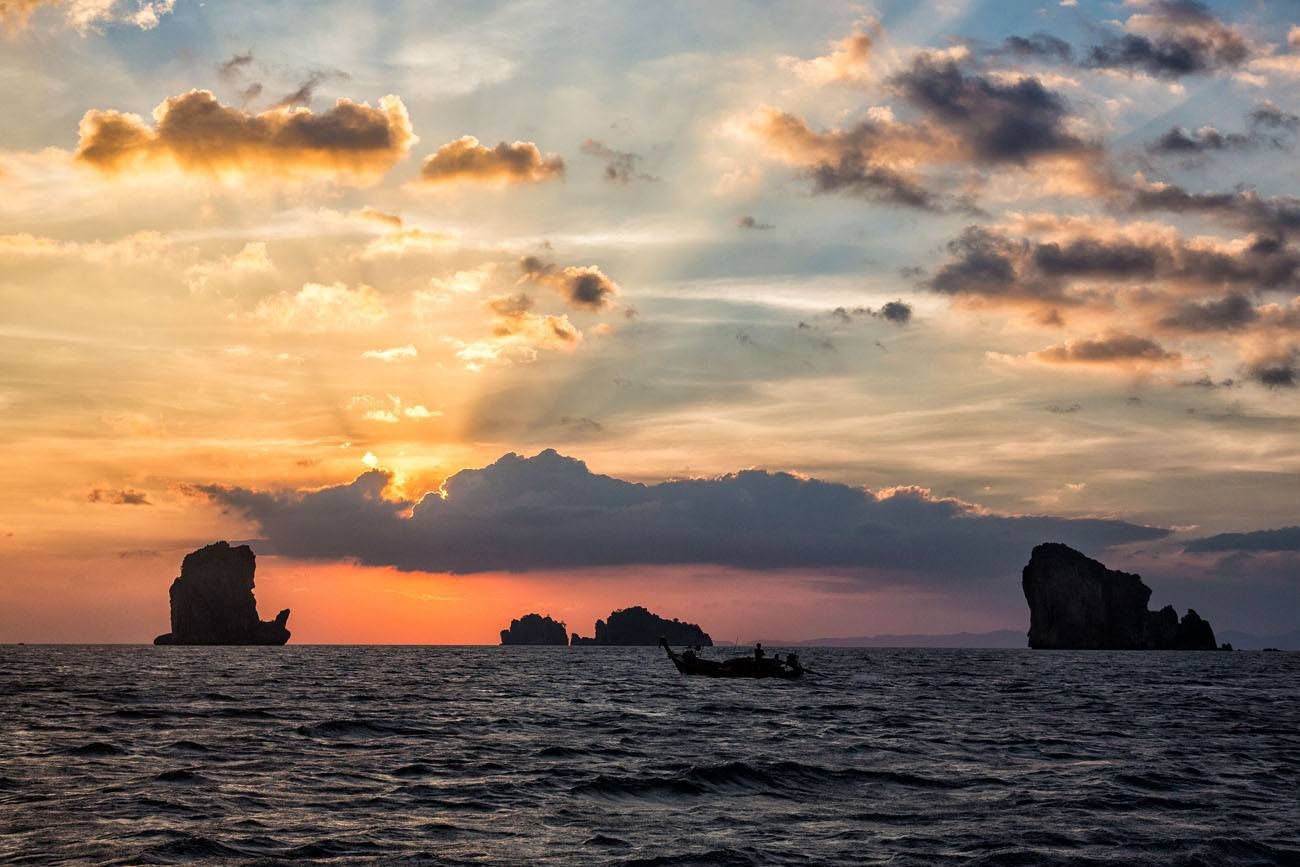 We splurged on our hotel, not something we typically do. But it was Christmas and we stayed at more than our fair share of undesirable places in India to save up the money to do this. Our home for nine nights was the brand new Ibis Styles in Ao Nang, Thailand. We were a fifteen minute walk from the beach but we had a swimming pool which Tyler and Kara used every chance they had.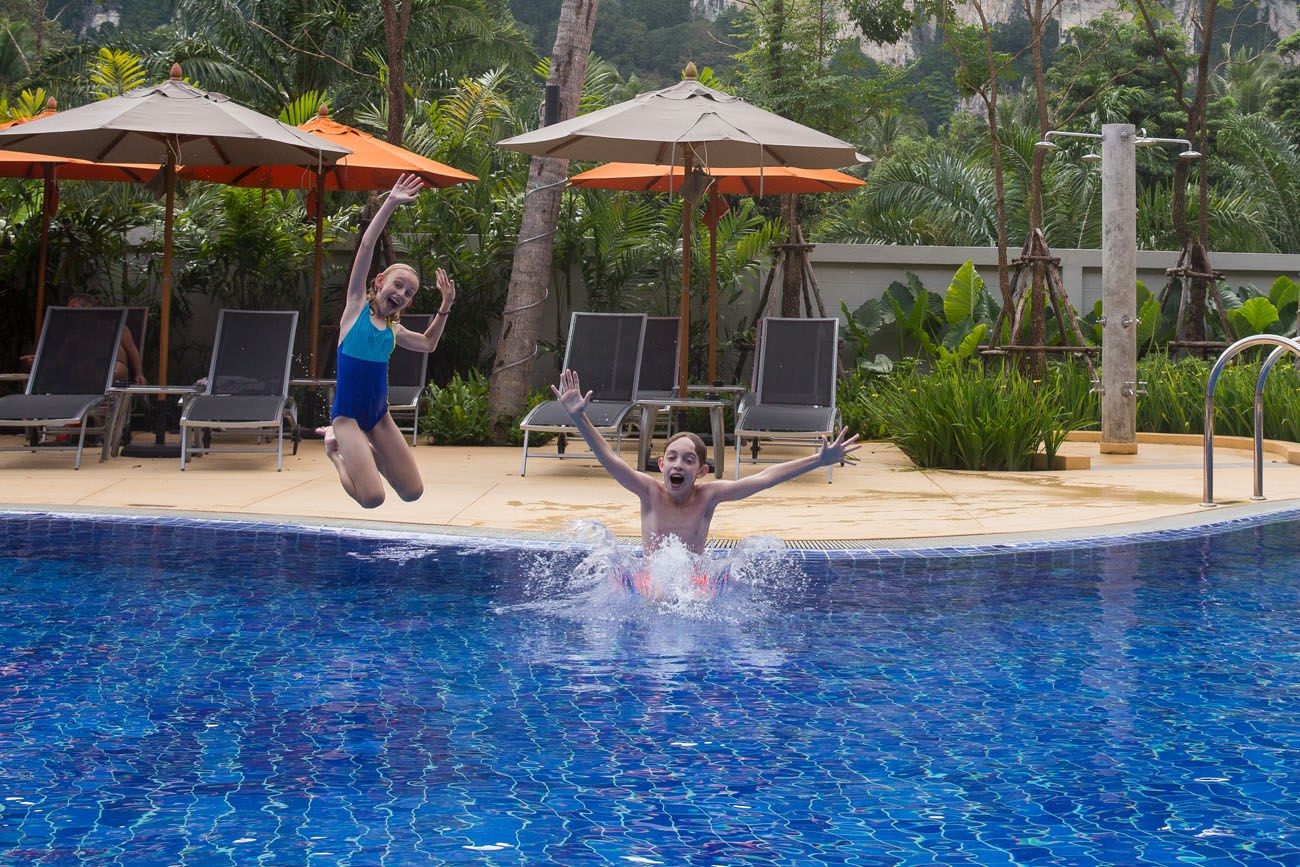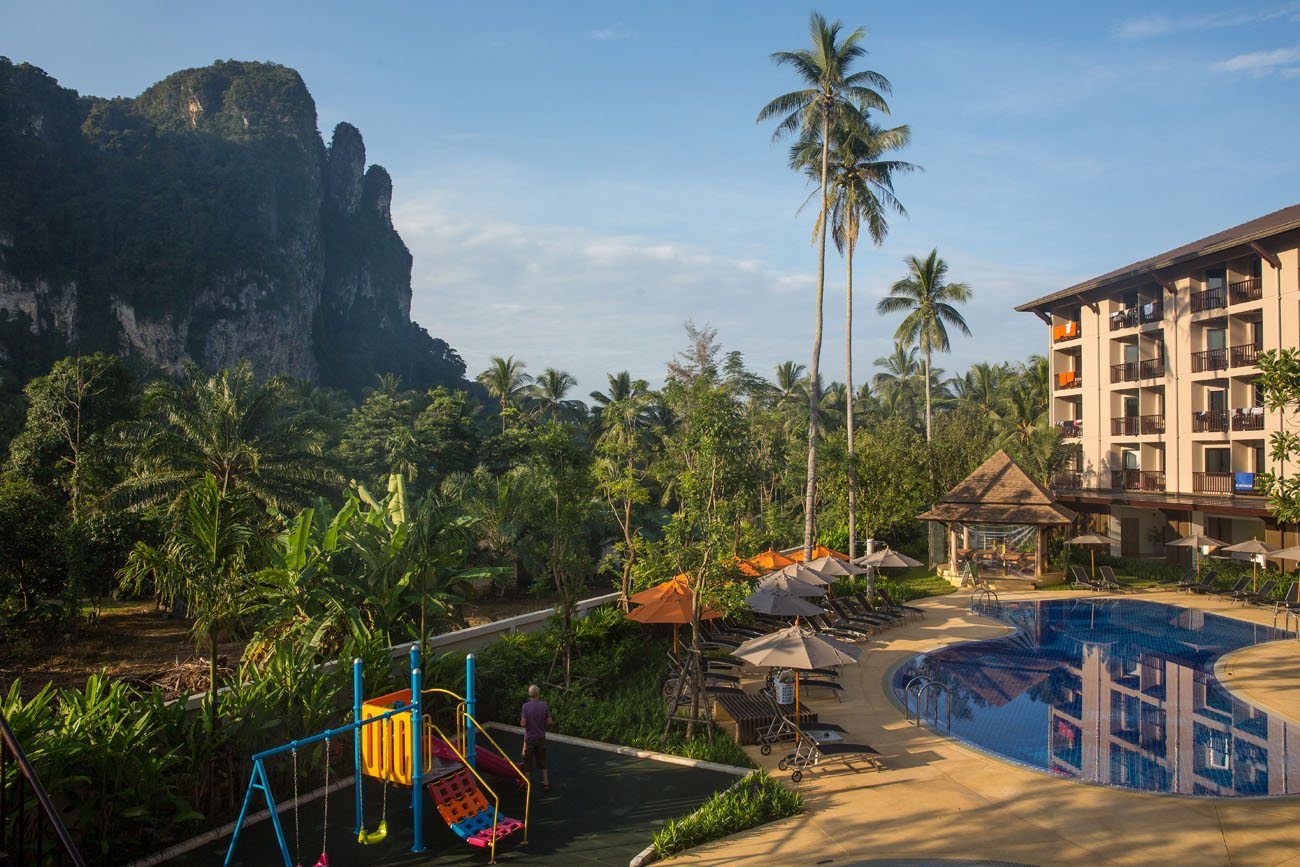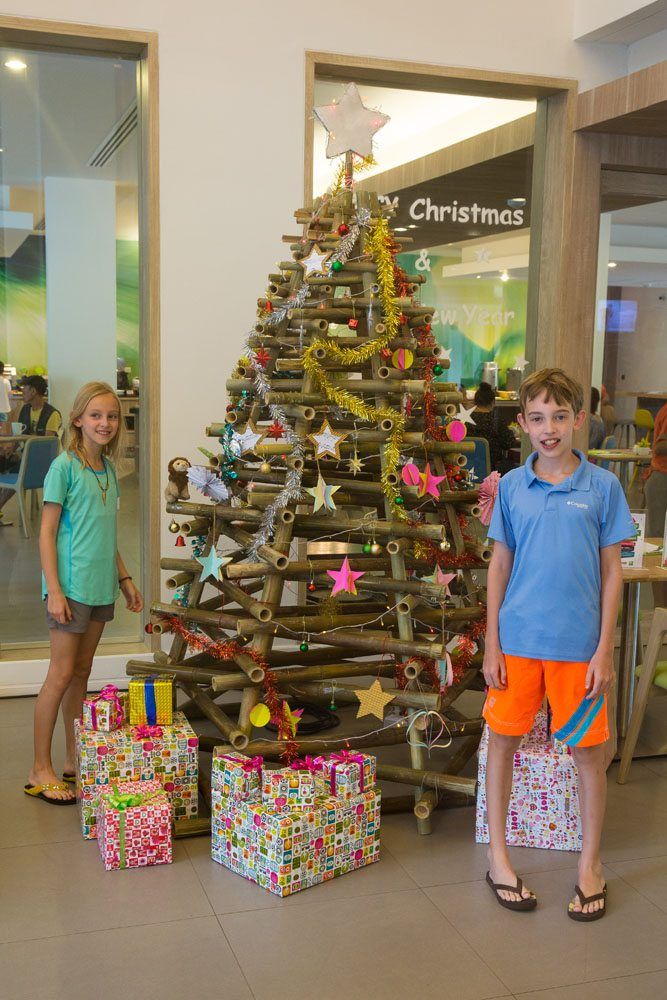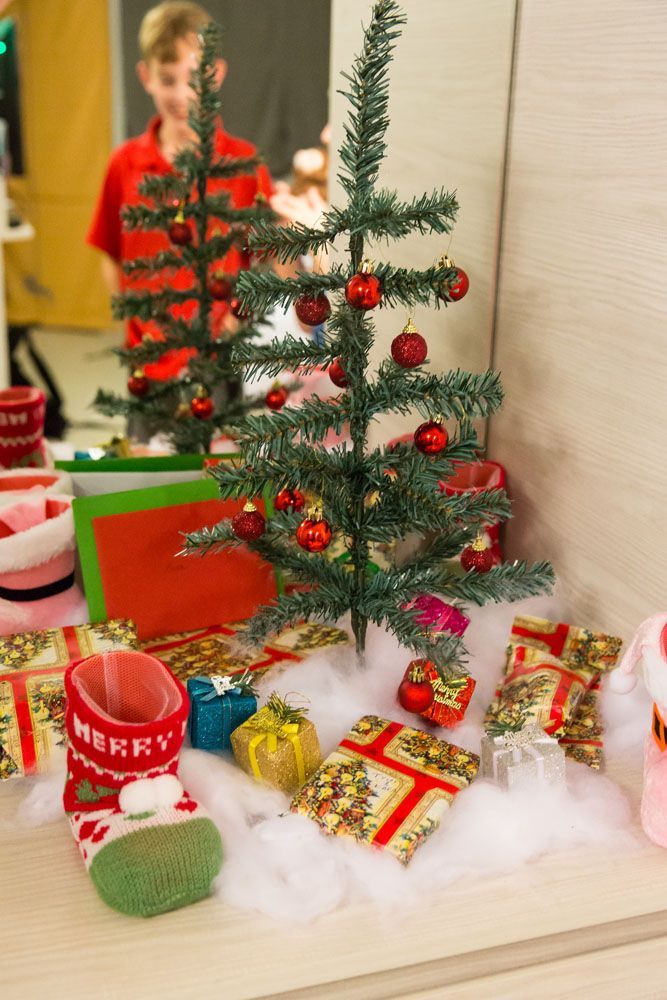 The four of us took lessons rock climbing with Real Rocks and we fell in love with this sport. We signed up for beginner lessons and liked it so much that we went back for more on Christmas Eve. To read more about our rock climbing experiences, click here.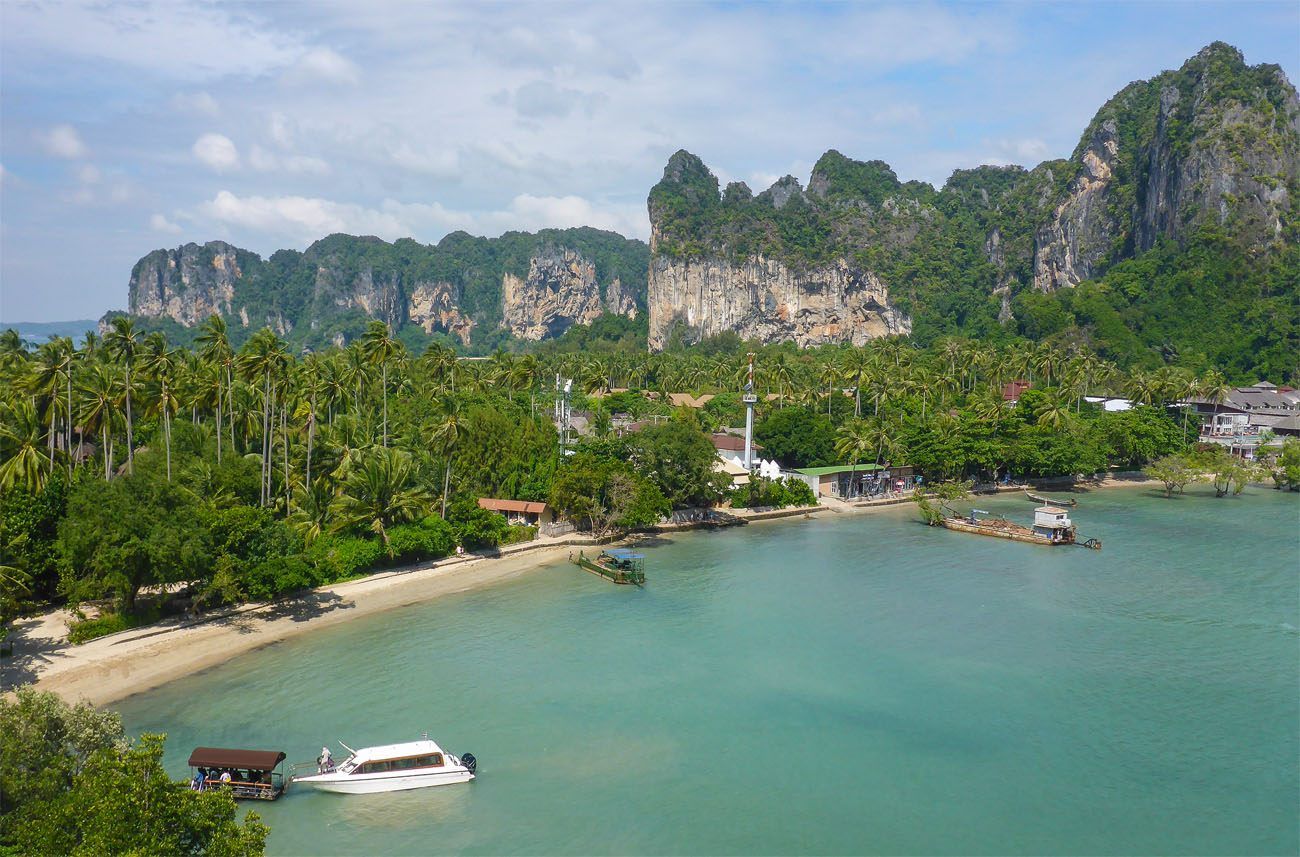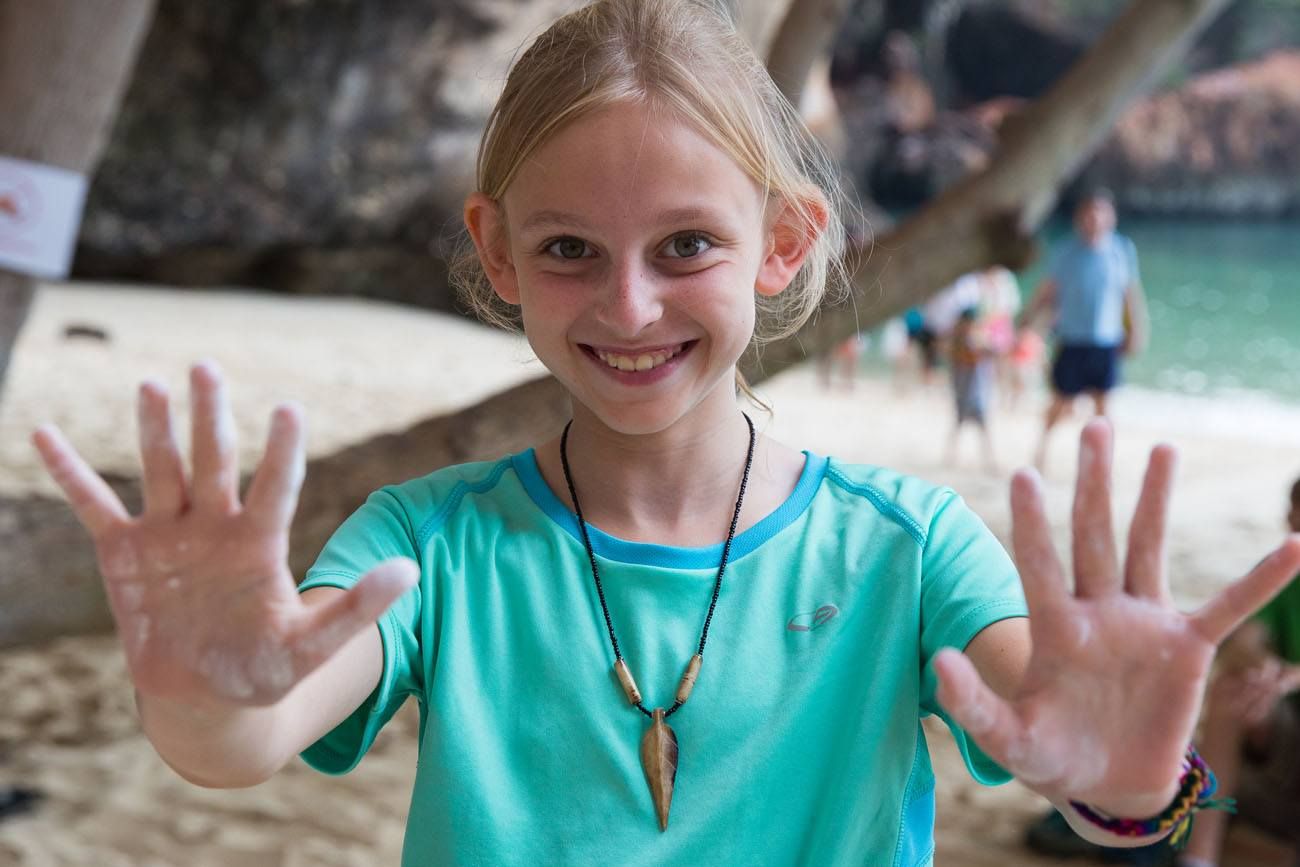 On Christmas Eve we climbed at Phra Nang Beach, one of the coolest spots in the world.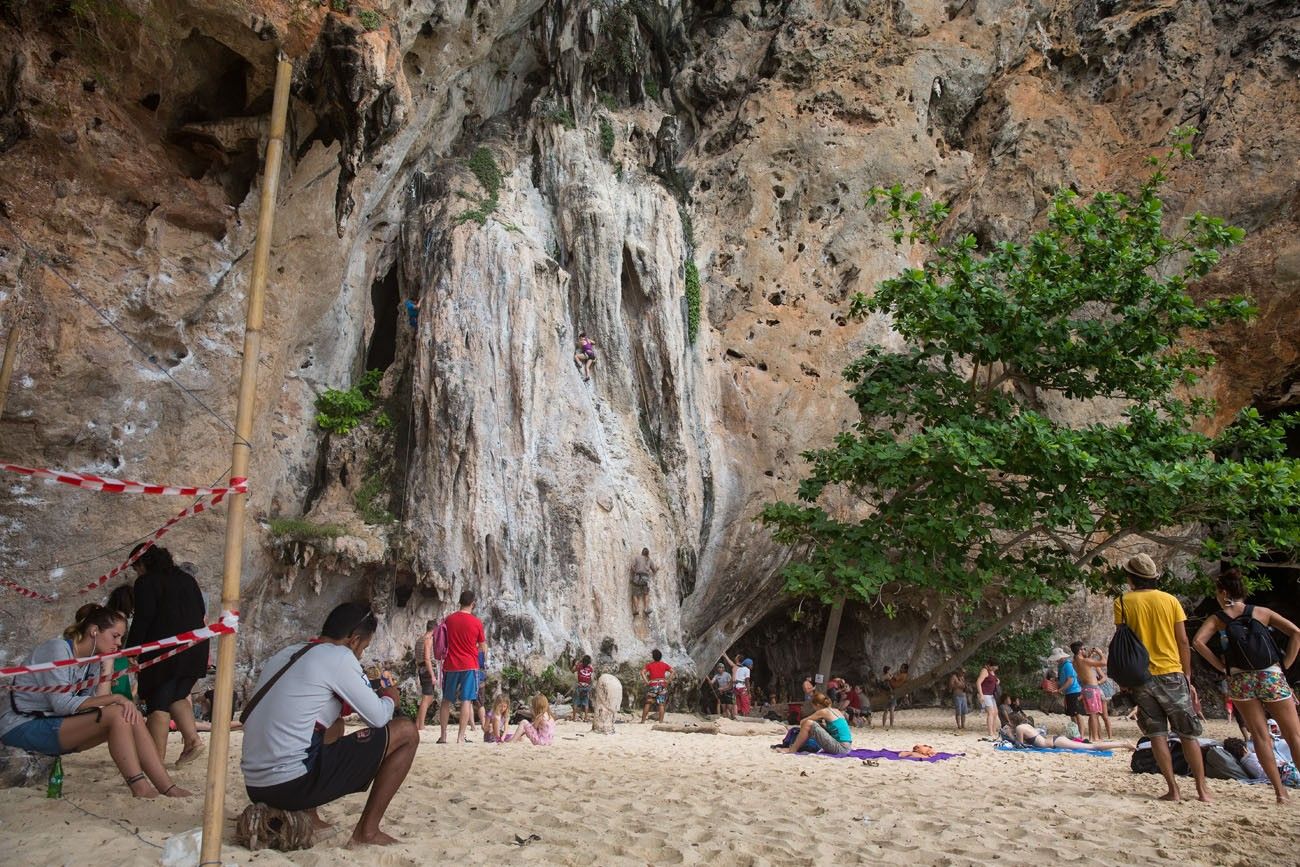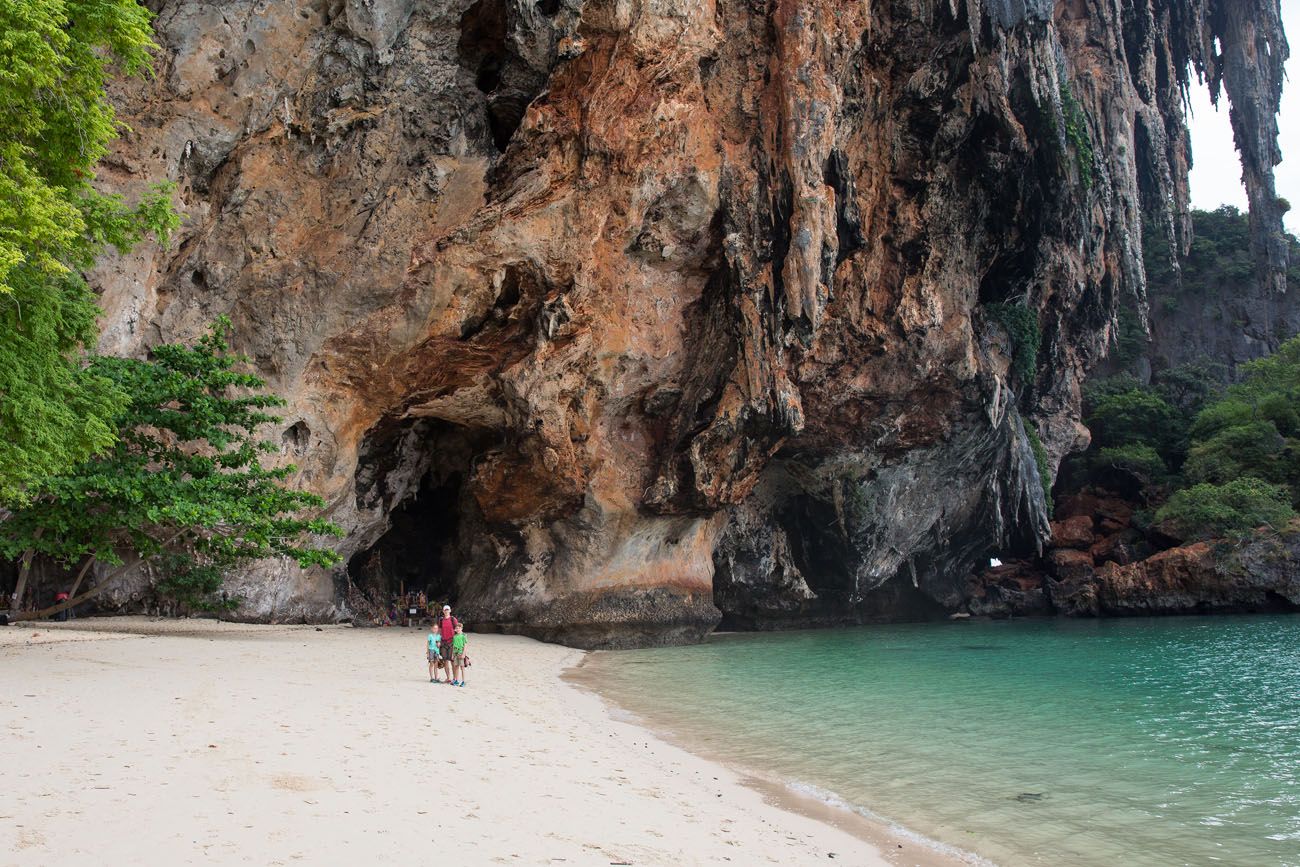 We arrived at the beach early the day we went climbing. The day before, at midday, this place looked much different.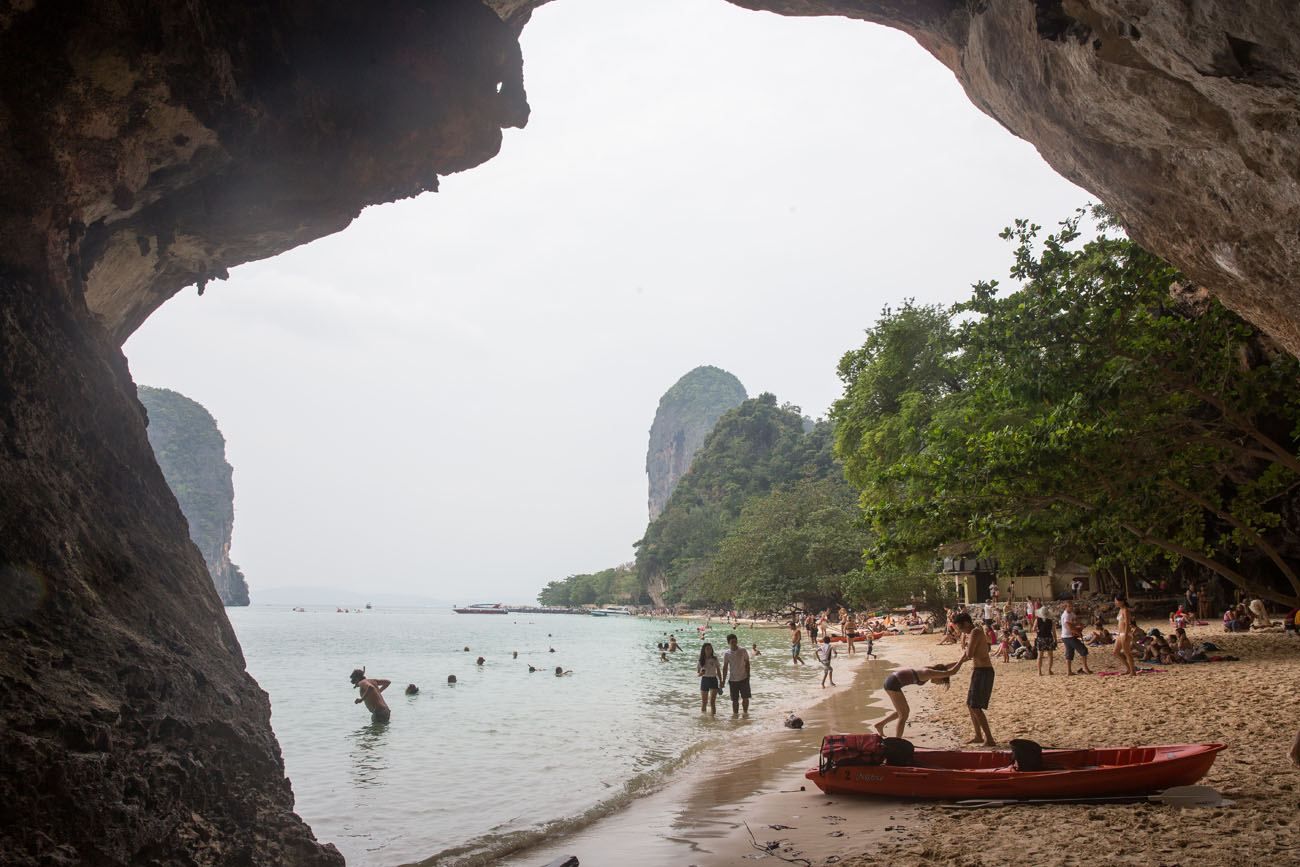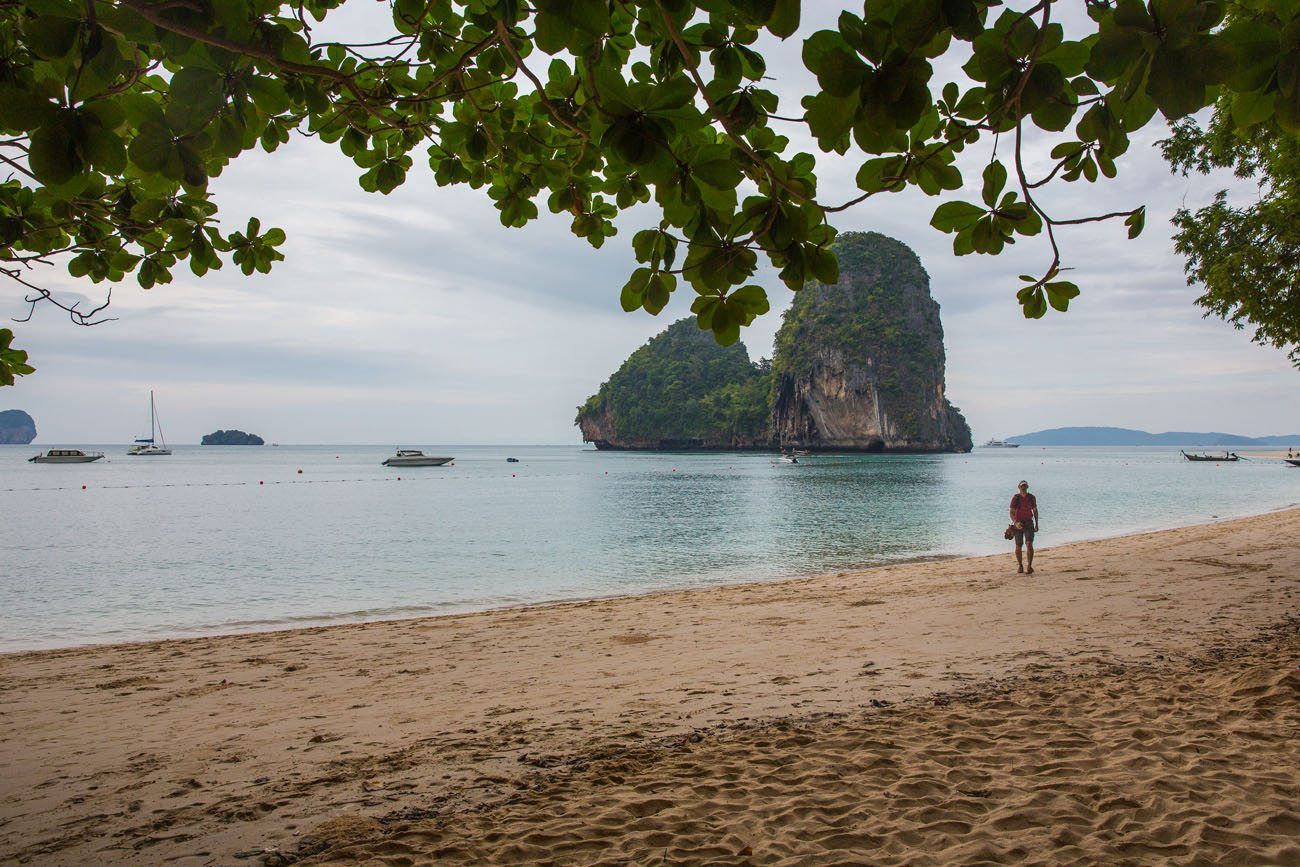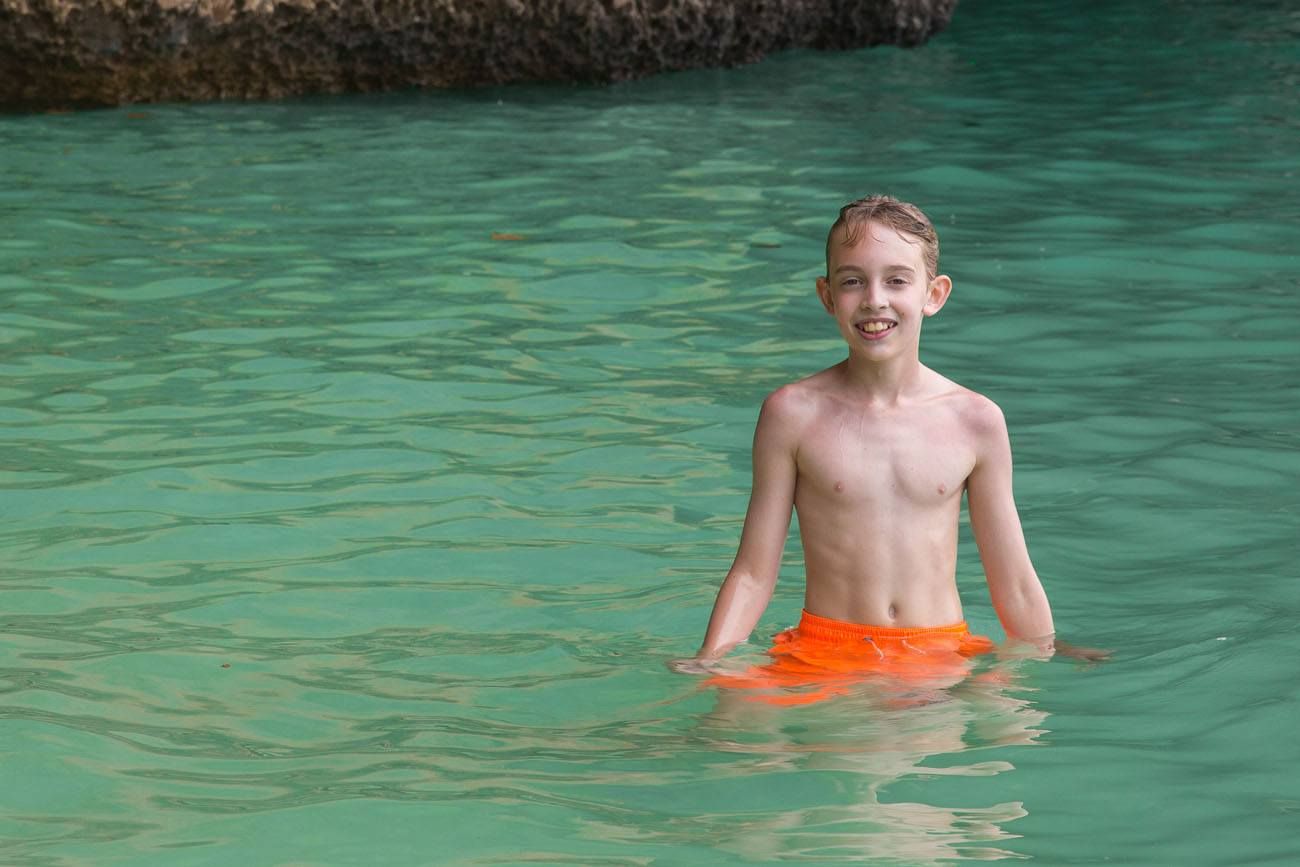 Back to rock climbing…we all had tons of fun, but little Kara was amazing. She was up for everything, never tiring, never complaining. I think we'll be signing up this girl for climbing lessons once we return to the US!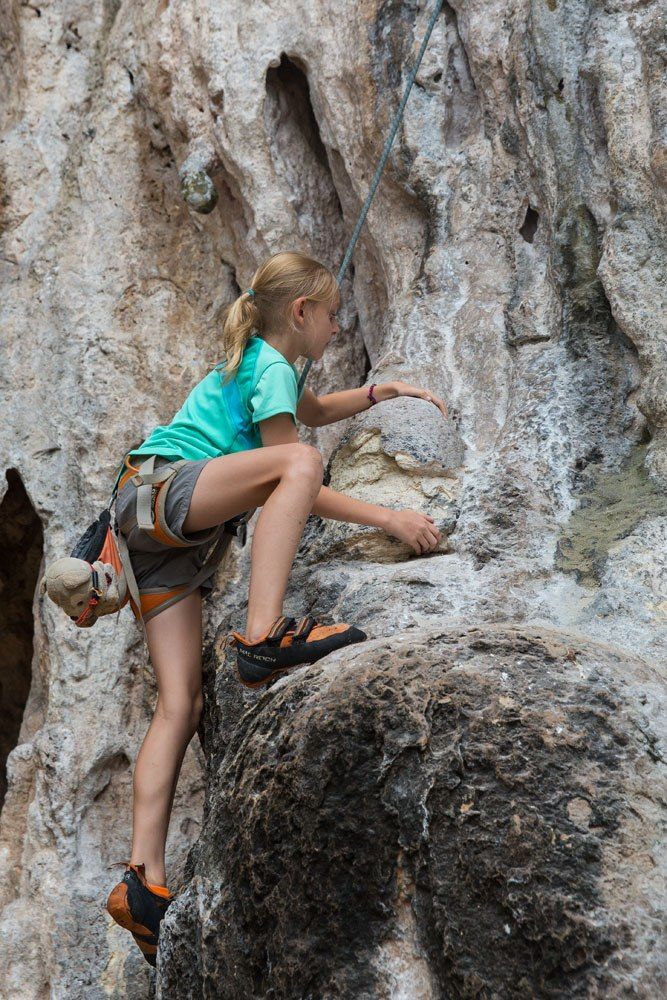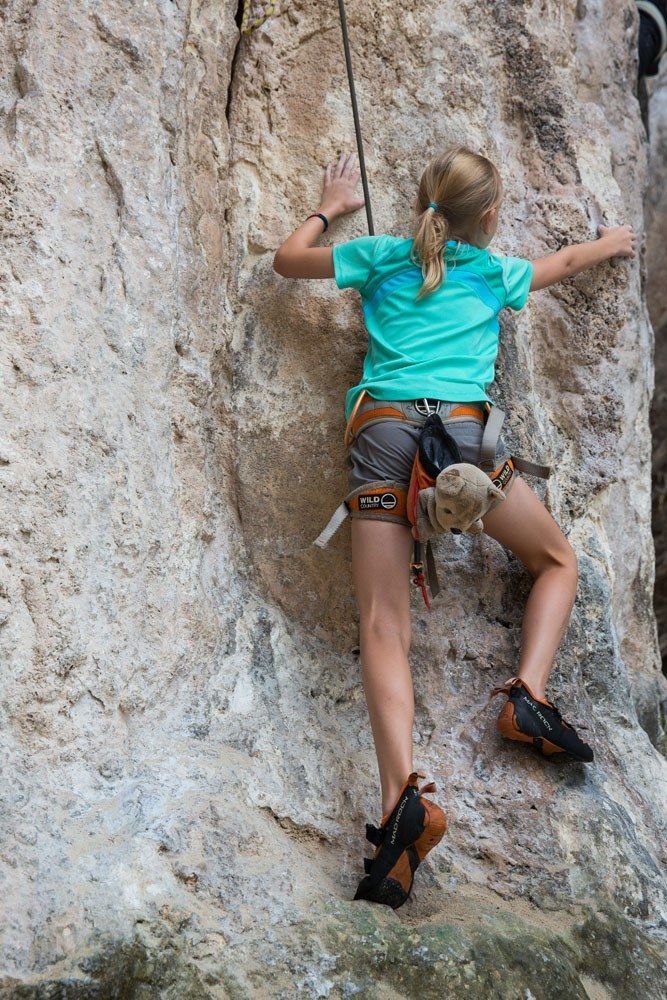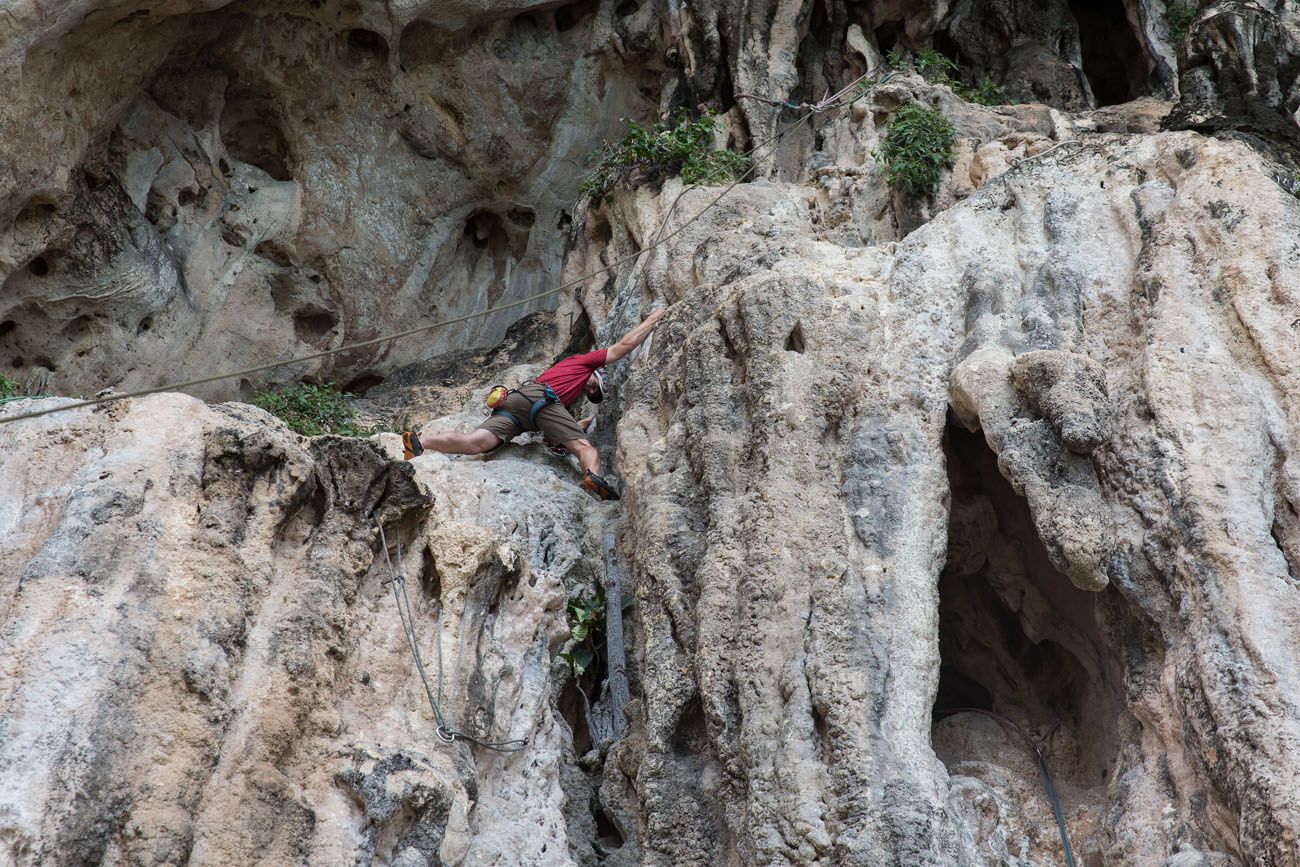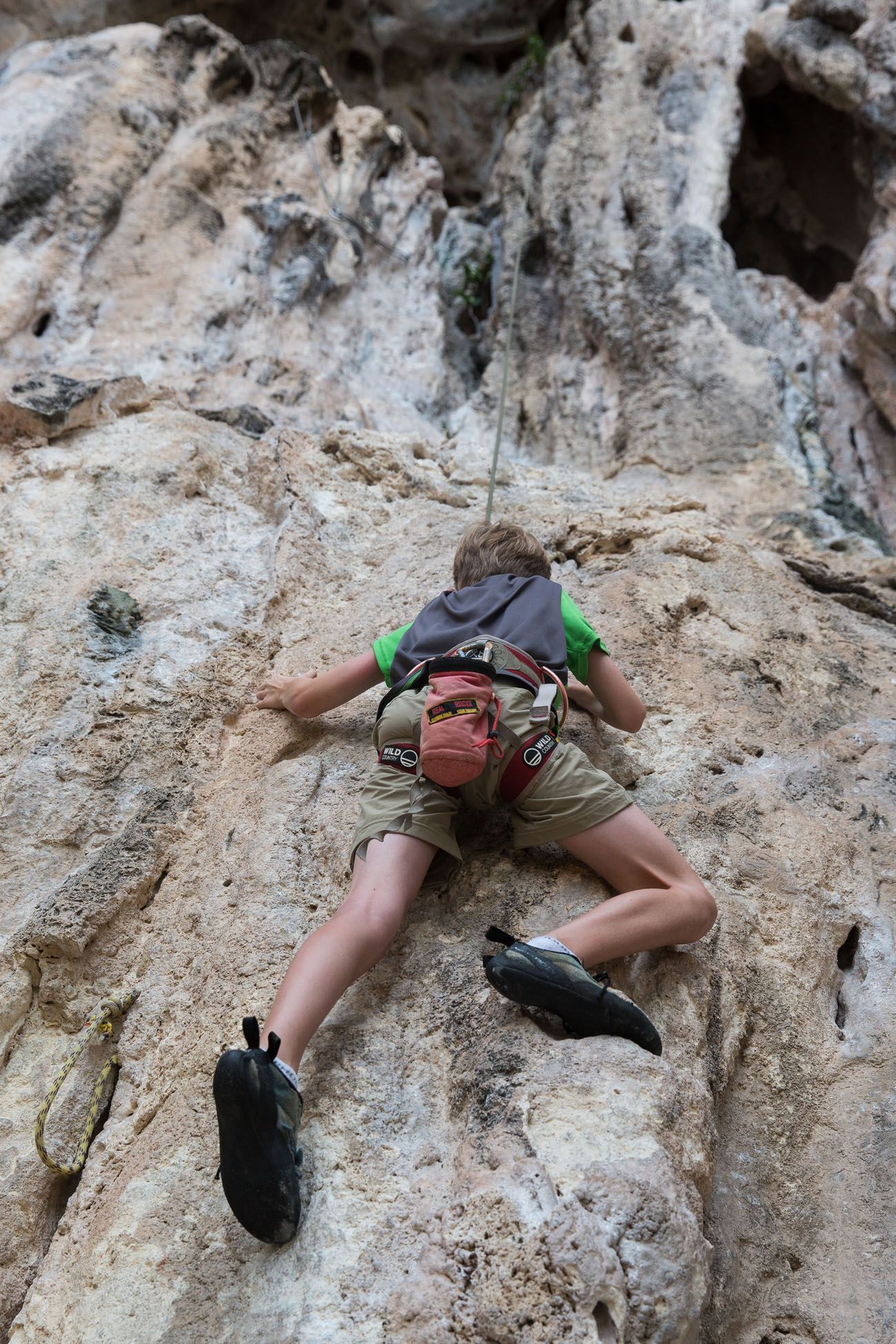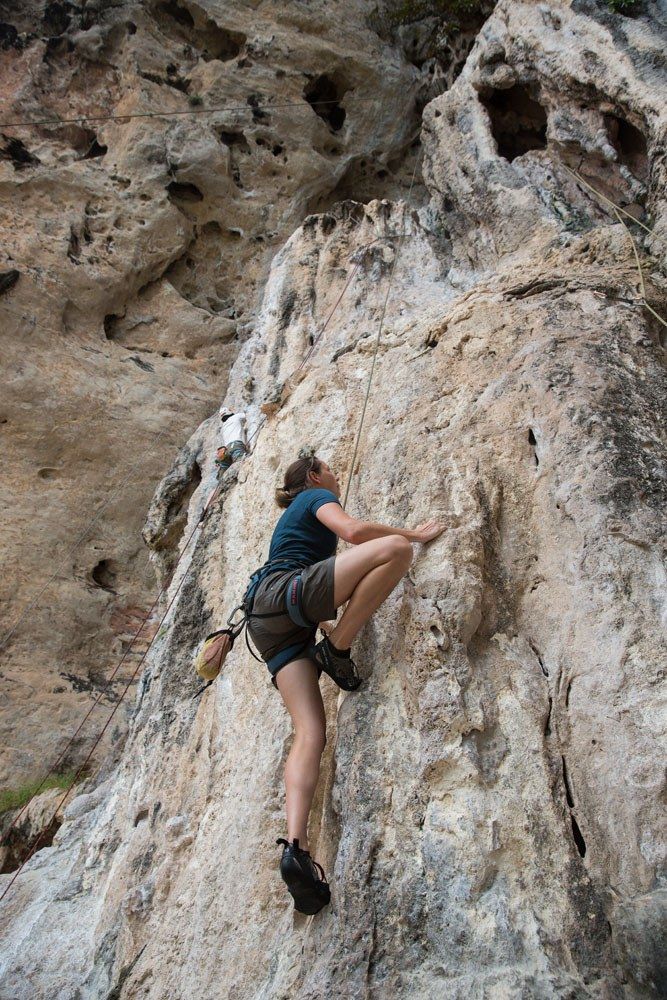 We also climbed up through another cave with Wan, our climbing guide, for these awesome views back down onto the beach.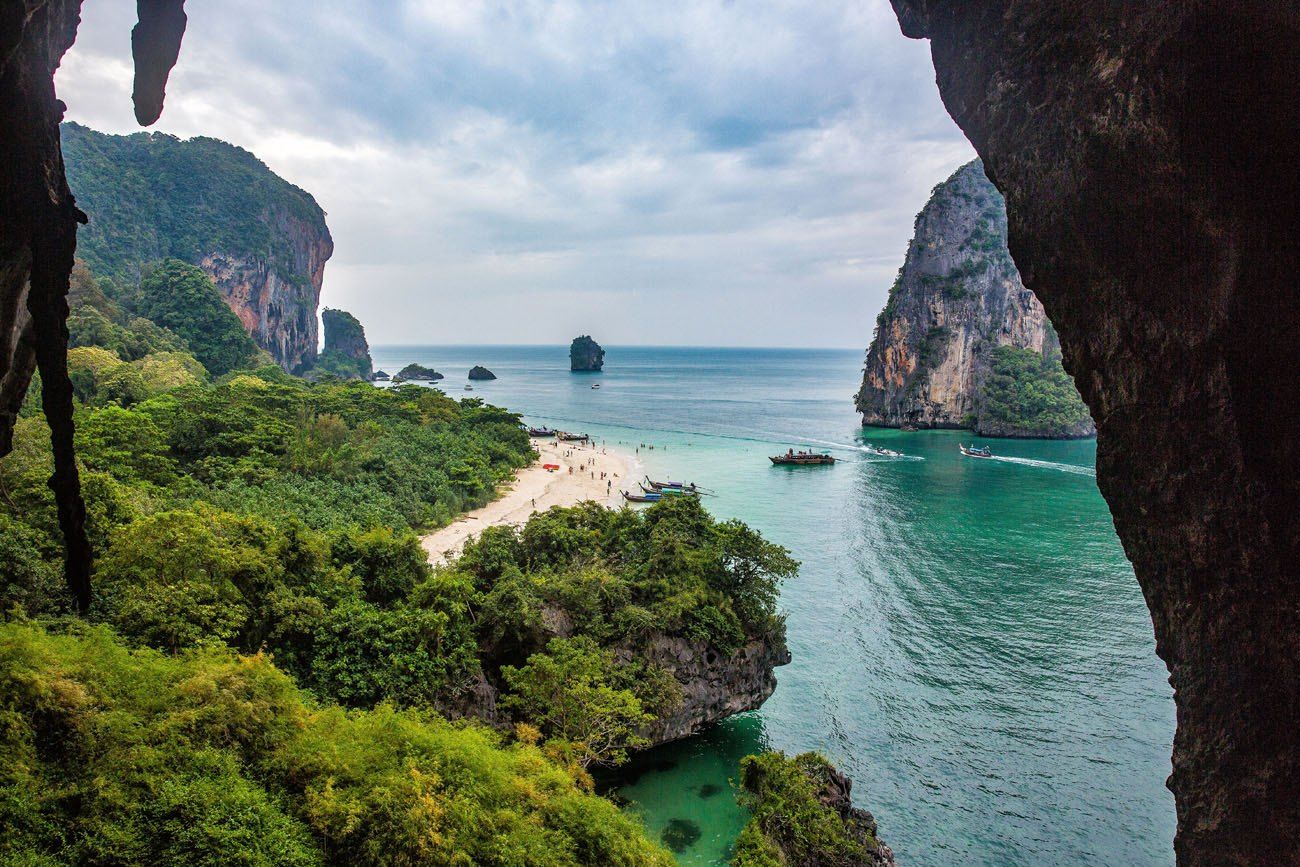 We love Krabi, Thailand…what a great spot for families who want to have an active vacation. We will be back someday!
---