The Grand Bazaar…four thousand shops in the world's oldest shopping mall…what fun!
We fell in love with Istanbul. This is a city that keeps you busy for days and then stays in your heart long after you leave. For us, one of the highlights was shopping in the Grand Bazaar. Normally, shopping can be a drag for kids. But not in the Grand Bazaar. Even Tyler and Kara were excited about our return visits here. With its kaleidoscope of colorful lanterns, its friendly people, and its maze of hallways, the Grand Bazaar is a joy to explore.
Our Experience in the Grand Bazaar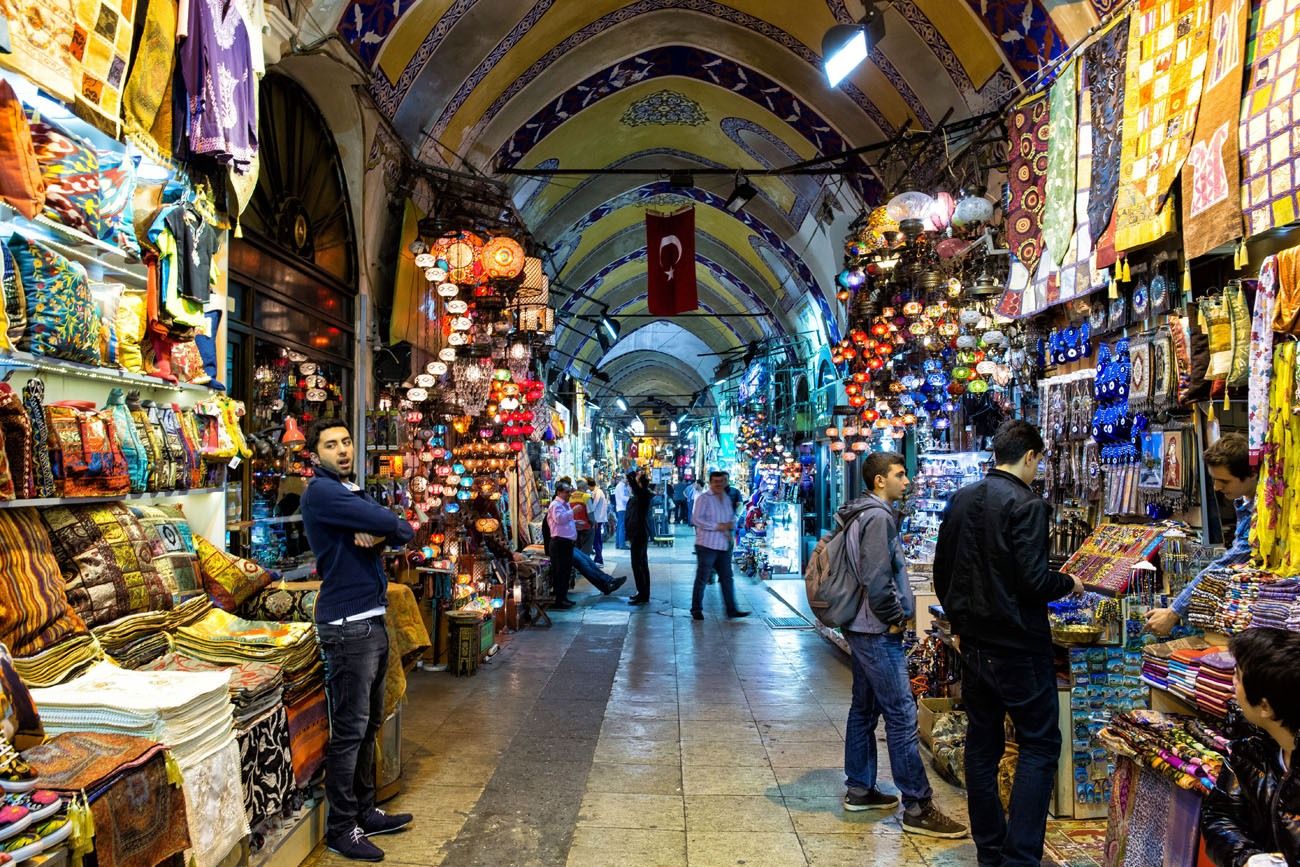 The four of us walked through the maze of small shops, taking in the overwhelming sites of Turkish rugs, ceramic dishes, brightly colored lanterns, Turkish flags, clothing, and antiques. Numerous shopkeepers tried to lure us to their shops. "Where are you from?" "Are you here to buy a carpet?" "Now it's my turn!"
Our first purchase was a shot glass with a Turkish flag on it. Tim had his first chance to do some bargaining and he had a great time.
The technicolor displays of hundreds of lanterns hanging from ceilings and sitting on shelves in the shops always attracted our attention.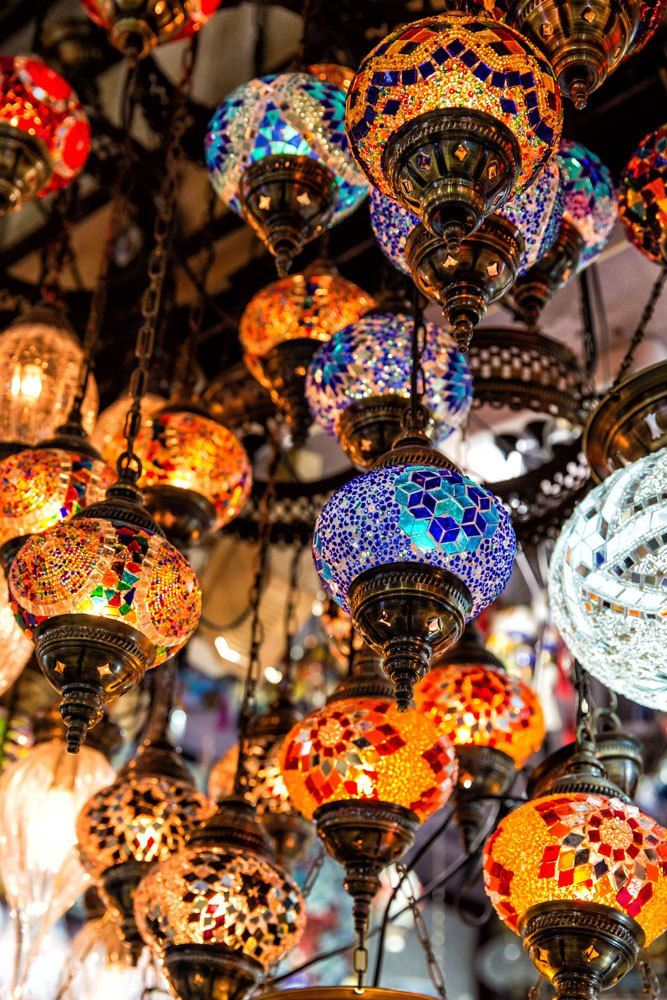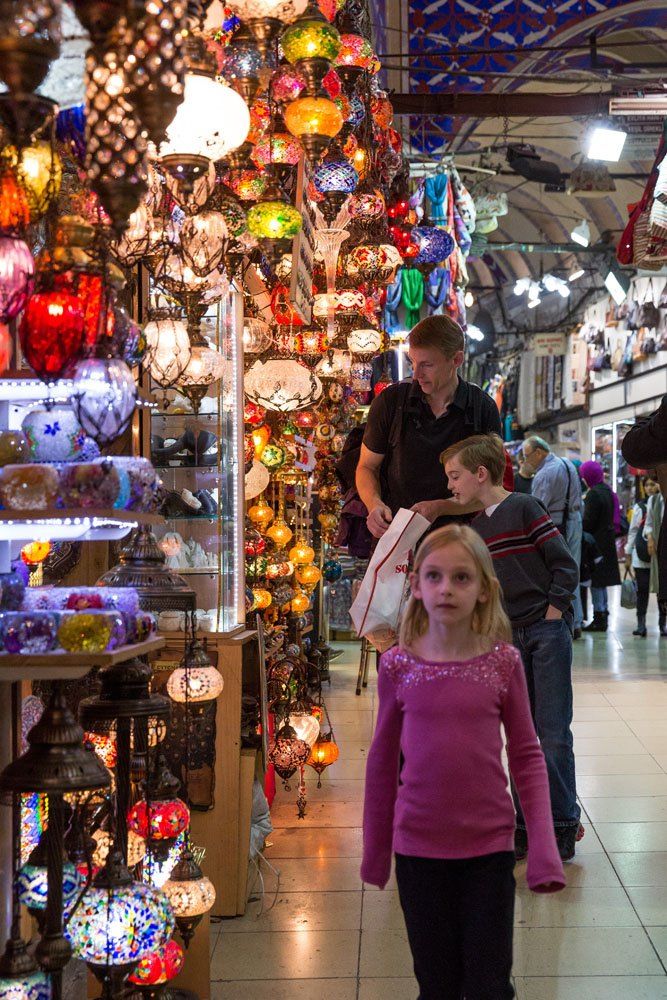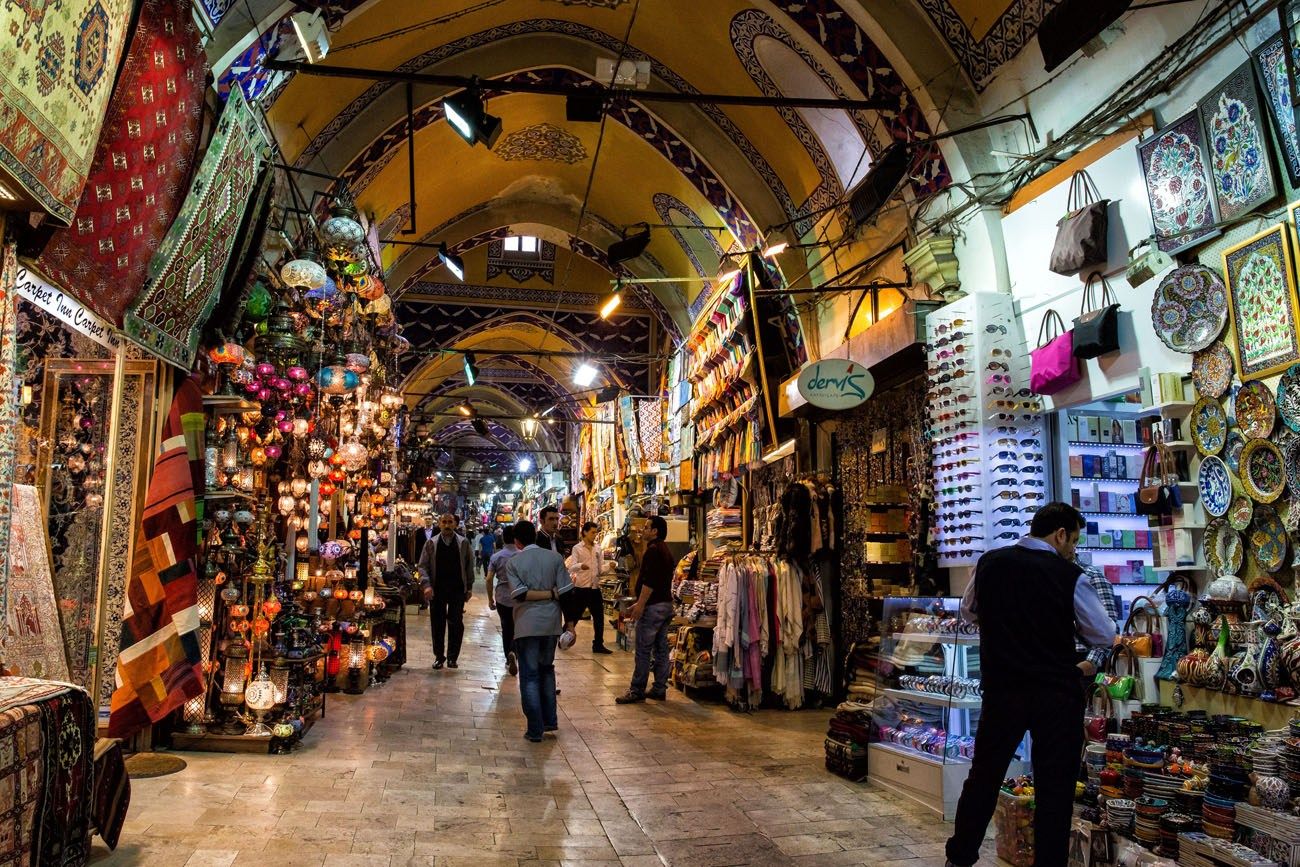 We spent a good three to four hours in the Grand Bazaar, shopping and wandering with breaks for coffee and lunch. It was an awesome experience. What started out as being overwhelming and intimidating became more fun as we learned our way around and got better with bargaining. We made several purchases: the lanterns for Tyler and Kara and a copper pot and magic lantern for our house.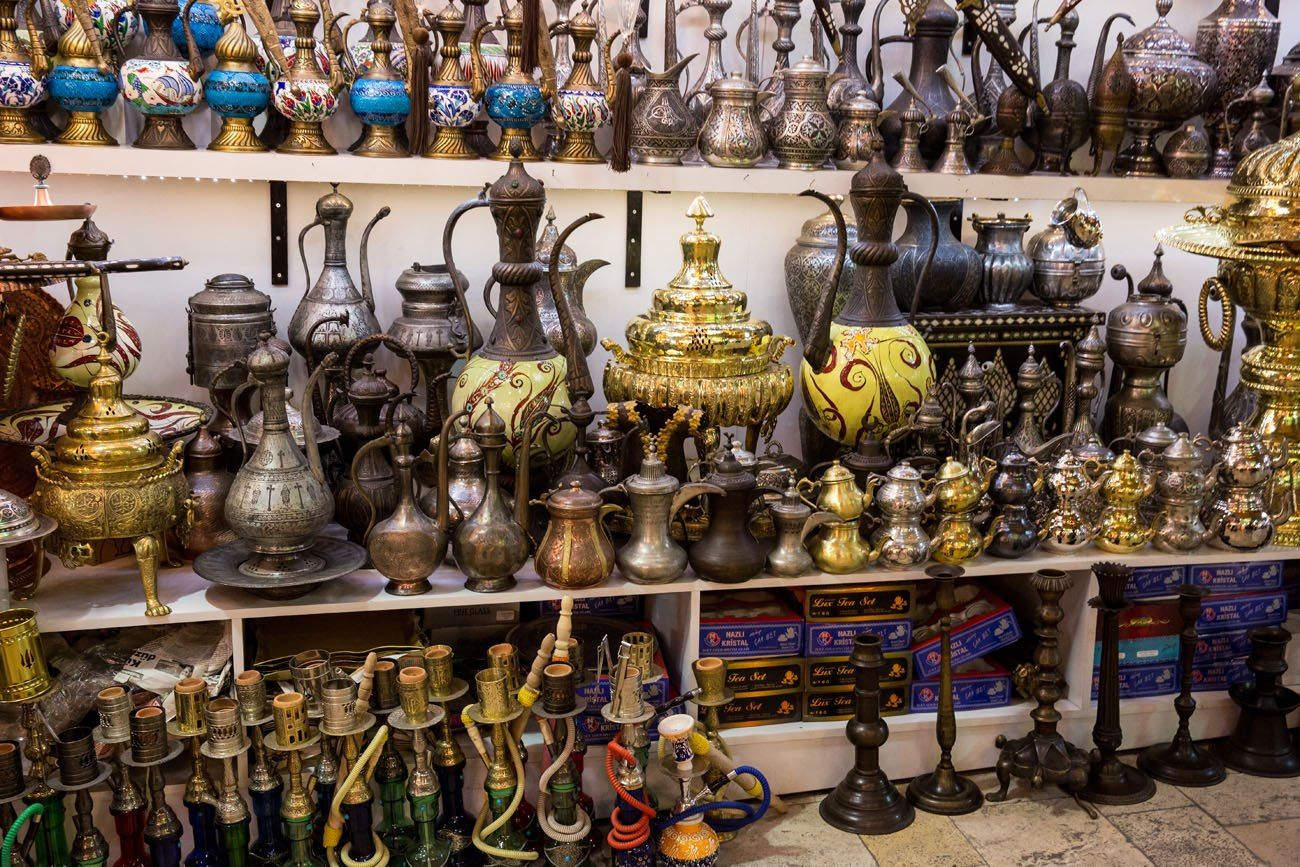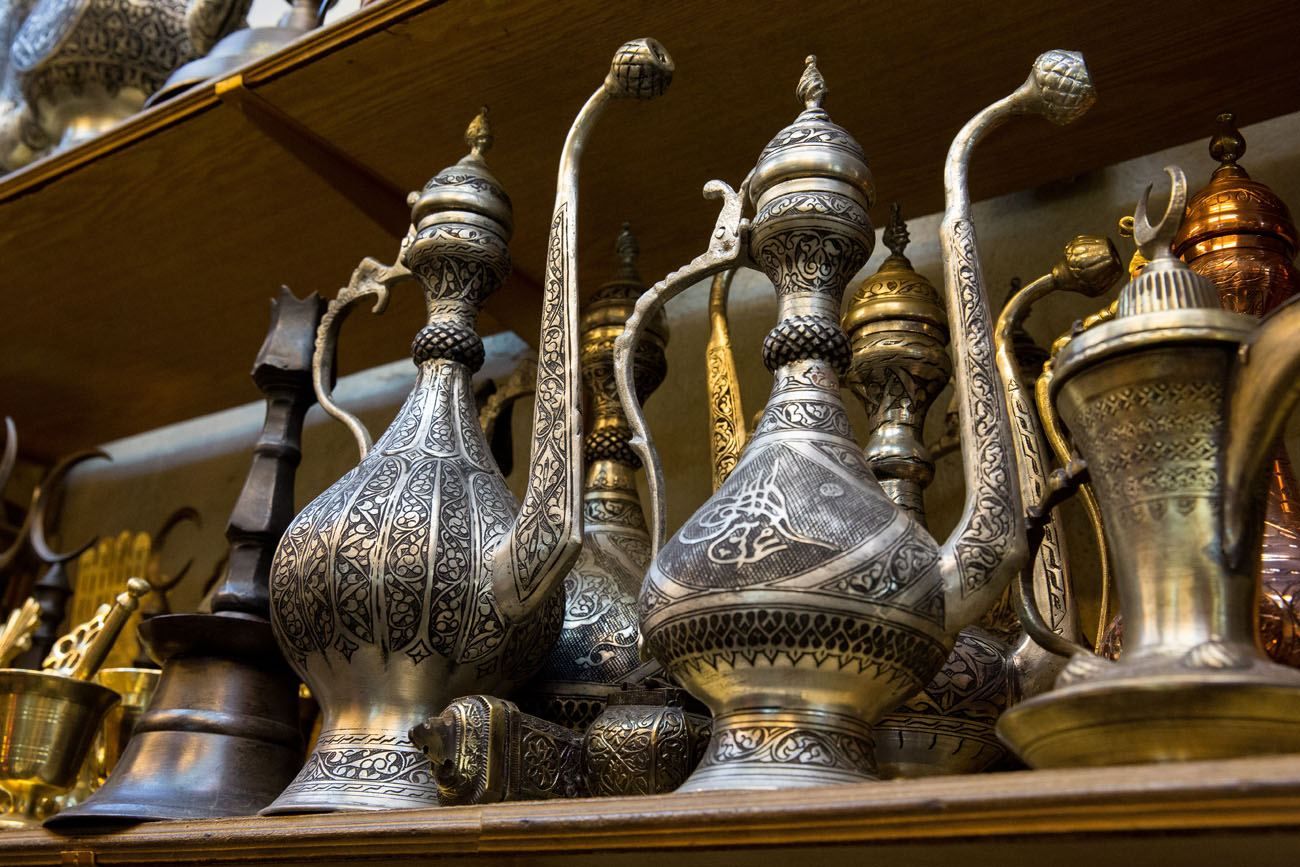 Drinking Tea in the Grand Bazaar
After haggling with the shopkeeper for the copper pot we were offered tea. This is a normal practice here. We were happy with our purchase and the shopkeeper is happy he made a sale. Then we sit and drink tea together and talk. These moments were some of my favorites of this trip. The shopkeeper was a young man from Afghanistan. We talked about the history of Afghanistan, the Taliban, and about our families. It was fascinating.
Somehow Tim figured out how to weave our way back through the Grand Bazaar to our exit point. That is no easy feat given that the Grand Bazaar is a maze of very similar looking shops crowded with people. We stopped outside to take a photo and I dropped the shot glass by accident, breaking it. Oops! Well, now we will have to go back.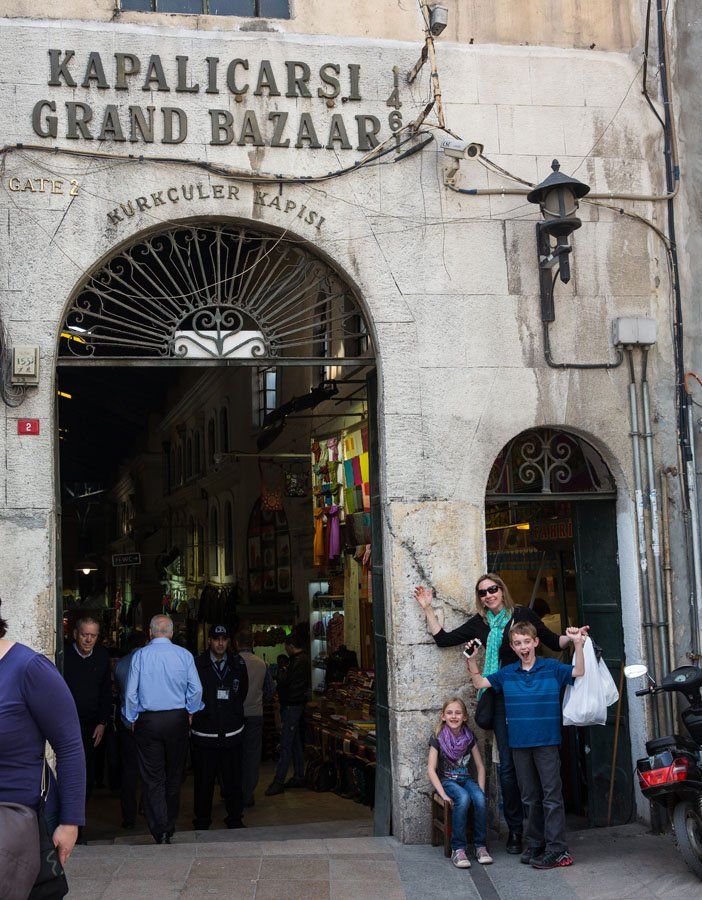 Back Again
And go back we did…twice! One afternoon we had a free afternoon so where did we go? To the Grand Bazaar, of course! This time it was not so overwhelming. I found a scarf I wanted and we bought a Turkish soccer jersey for Tyler. Kara continued to get lots of attention and pinches on her cheeks. In fact, one man thought she was so cute he gave her a hug and a kiss. That may sound creepy but it wasn't at all. It's just how things are in Turkey.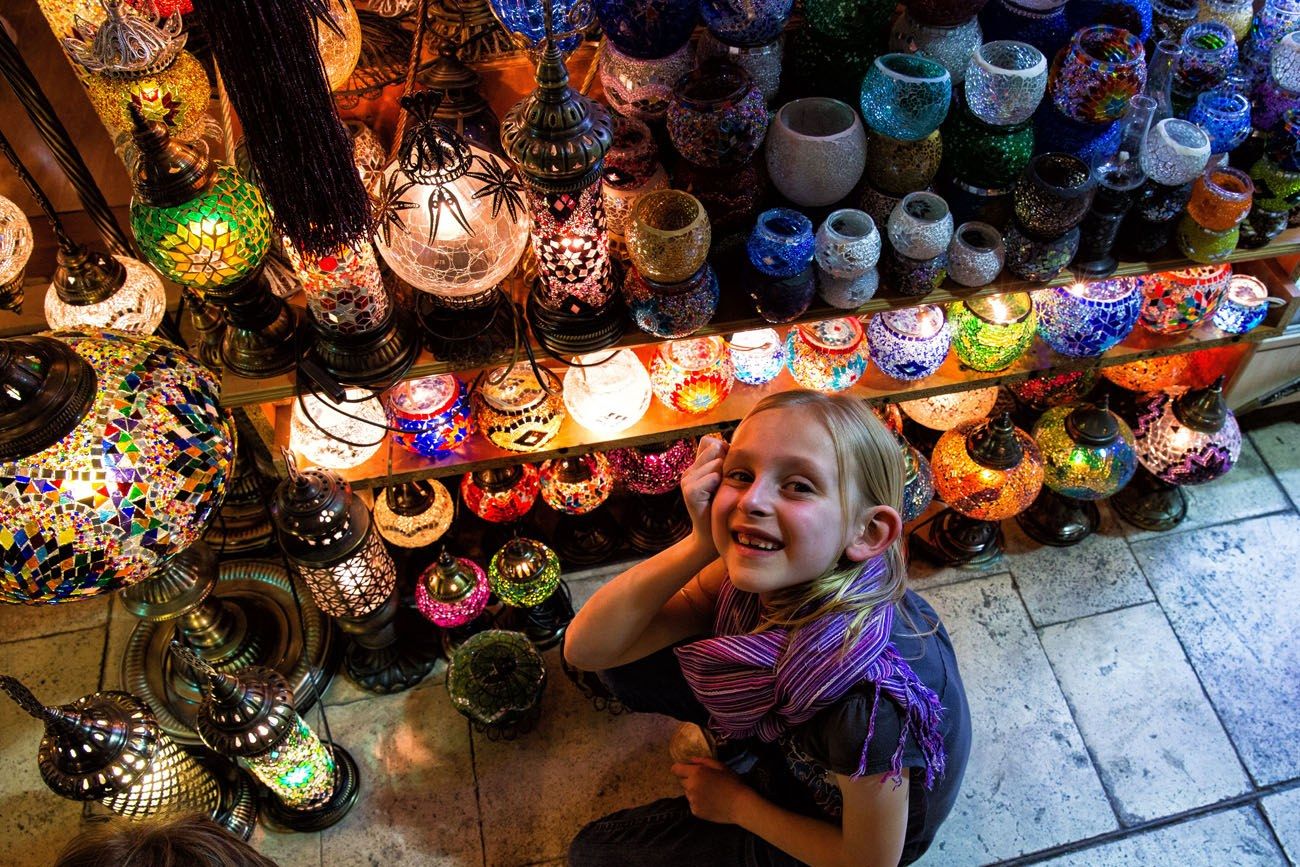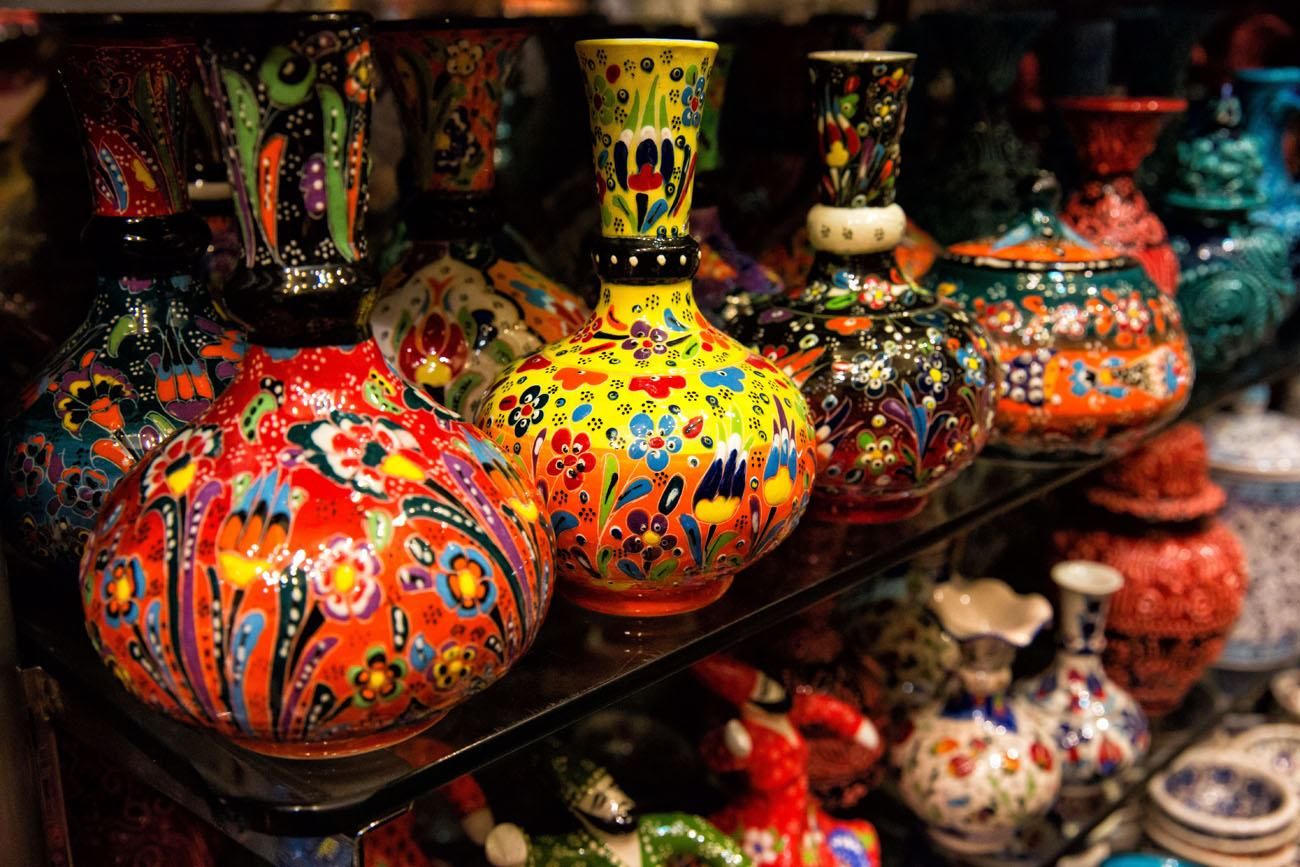 Best Moment in the Grand Bazaar
Our flight did not take off until 1:30 on our final day in Istanbul so we had a few hours in the morning to do something. So, of course, we went to our favorite place, the Grand Bazaar.
Tyler was wearing his Turk Telecom jersey, and the same team had won their soccer game last night. Without knowing it, Tyler picked the jersey of the most popular club team in Turkey. As we walked through the Grand Bazaar he was getting high fives and thumbs up from many of the shopkeepers. At first Tyler was shy but then he started to enjoy the attention. He felt like a celebrity.
As we wandered around I spotted a decorated plate I liked. And Tyler was getting more than the usual amount of attention here. Tim did his bargaining and the shopkeepers gave us a good deal "because of Tyler's jersey." The shopkeepers gave Tyler and Kara Turkish yo-yo's and taught them how to use them. We had such a great time there. Tyler said it was the best part of the trip. What a great way to end our stay in Istanbul.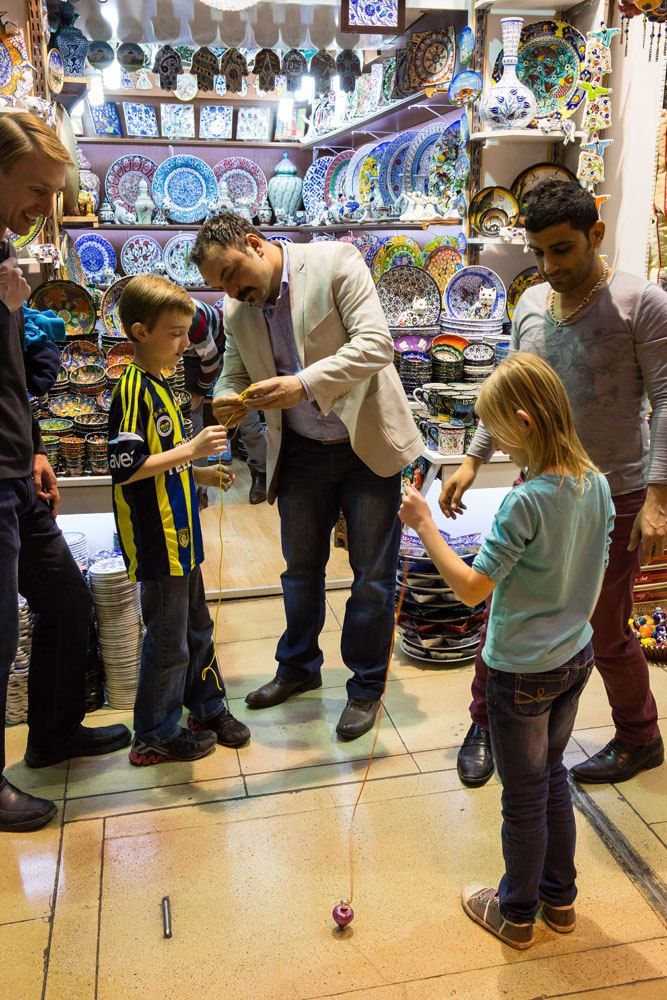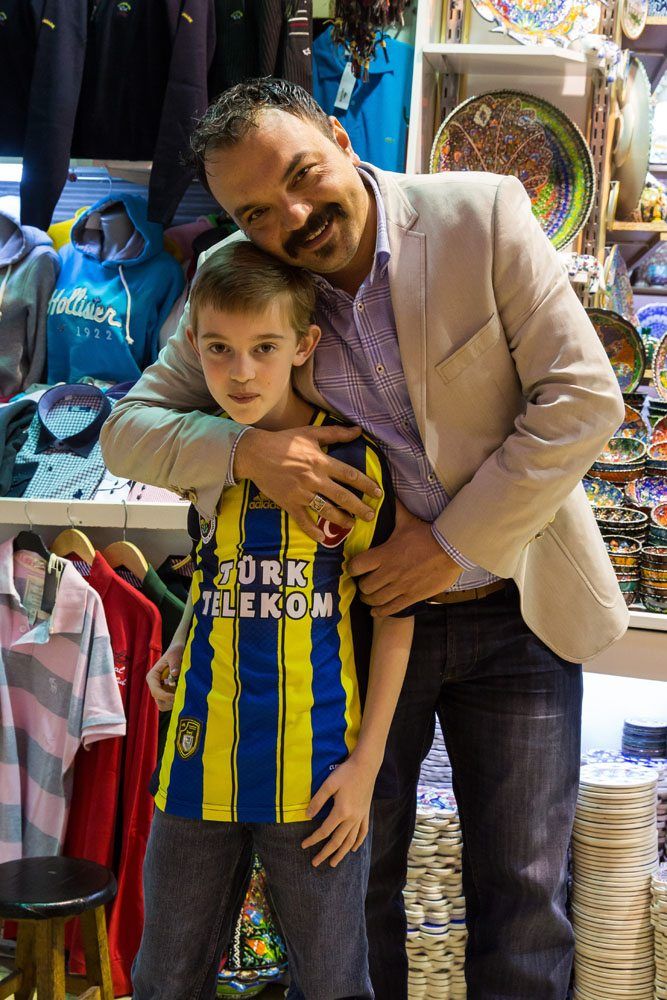 ---
More Information for Your Trip to Turkey:
ISTANBUL: For things to do on a visit to Istanbul, read our article Best Things to Do in Istanbul.
CAPPADOCIA: In our 3 Days in Cappadocia itinerary, learn how to plan your visit here, with daily itineraries, hotel and restaurant recommendations, and helpful tips. And learn more about taking a hot air balloon ride in Cappadocia, one of our favorite experiences in Turkey.
TURKEY ITINERARY: Learn how to plan your visit to Turkey with our 10 day Turkey Itinerary, which includes Istanbul, Cappadocia and Ephesus.
SELCUK & EPHESUS: In our guide to Selcuk, we cover the best things to do in Selcuk and how to plan your visit to Ephesus.
All rights reserved © Earth Trekkers. Republishing this article and/or any of its contents (text, photography, etc.), in whole or in part, is strictly prohibited.