When you visit Selcuk, Turkey, there is more to see than the ancient city of Ephesus. You can also tour a mosque, visit an Ancient Wonder of the World, and see where the Virgin Mary lived after the death of Jesus.
Here are our recommendations of things to do in and around Ephesus.
Best Things to Do in Selcuk
#1 The Ancient City of Ephesus
Without a doubt, Ephesus is the highlight of a visit to Selcuk. Touring this ancient city is what attracts tourists to this town.
Ephesus (Efes in Turkish) was once an ancient Greek city and later became a Roman city. During the beginning of the Roman period, around 100 BC, Ephesus had a population of 250,000, making it one of the largest cities in the Mediterranean world. The city had one of the most advanced aqueduct systems in the world.
Ephesus was an important city for early Christianity. The Gospel of John may have been written in Ephesus from 90 to 100 AD. Ephesus contains the largest collection of Roman ruins in the eastern Mediterranean and only 15% of the city may be excavated.
Here are some of the most important places to visit in Ephesus.
Street of Curetes
This is the main thoroughfare through Ephesus.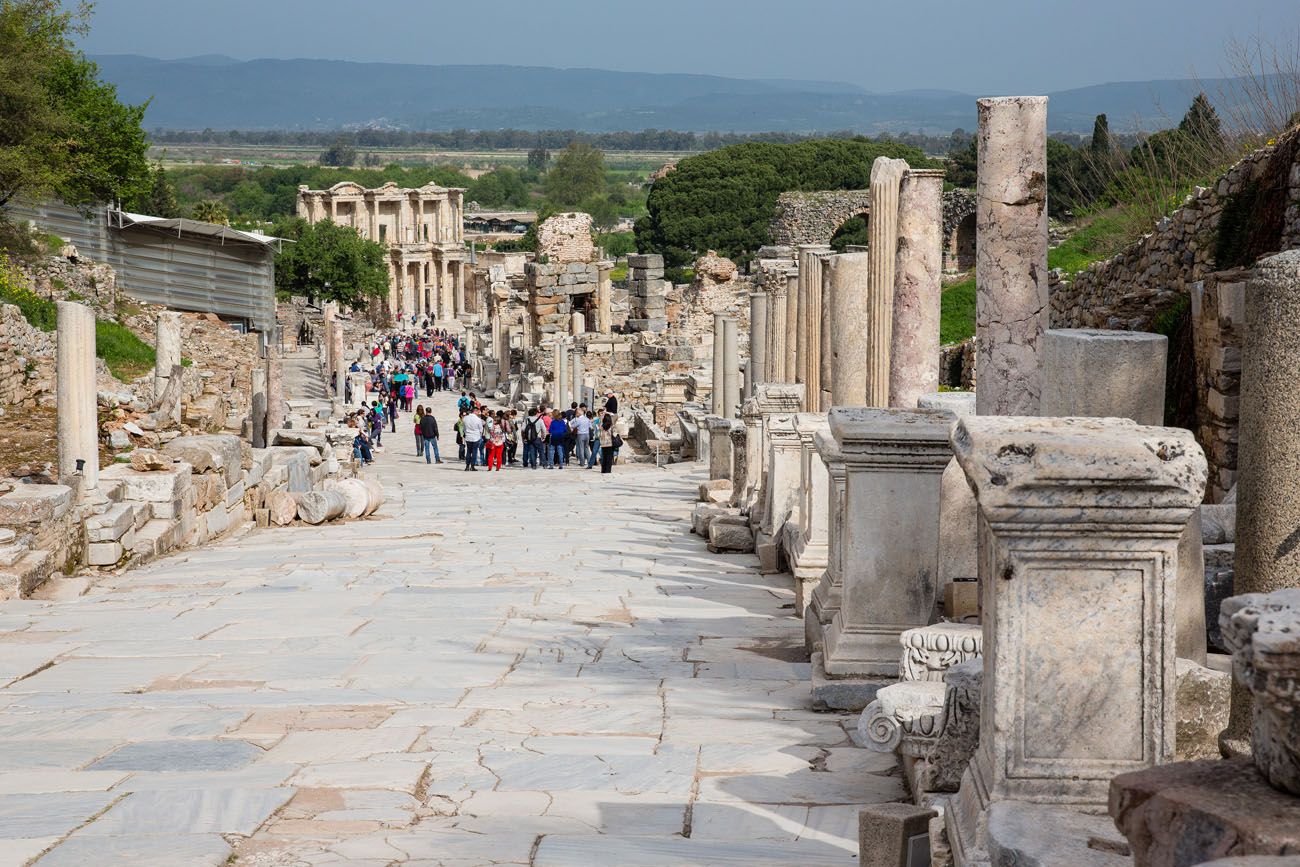 Library of Celsus
The centerpiece of Ephesus, the Library of Celsus was built in 117 AD. It housed more than 12,000 scrolls, making it the third richest library in ancient times after Alexandria and Pergamum.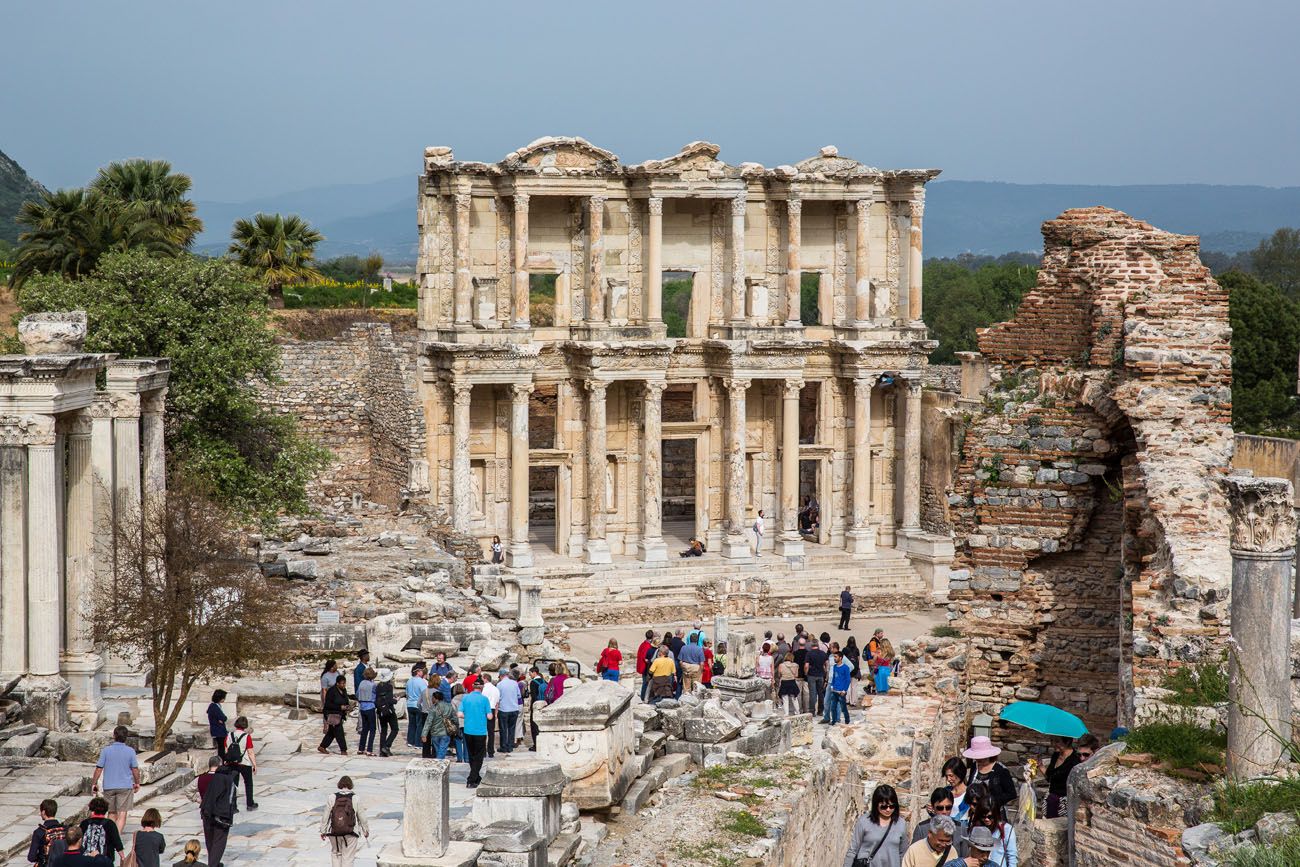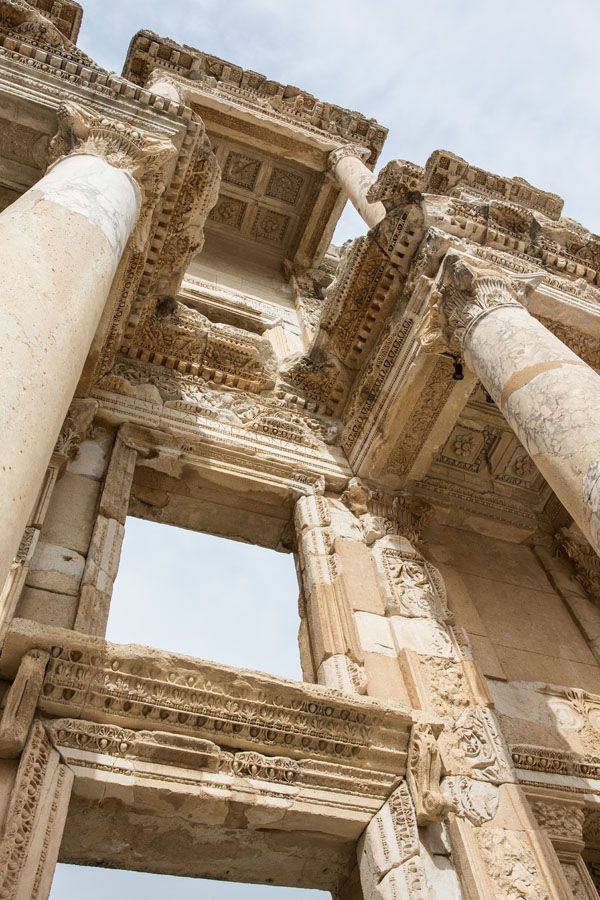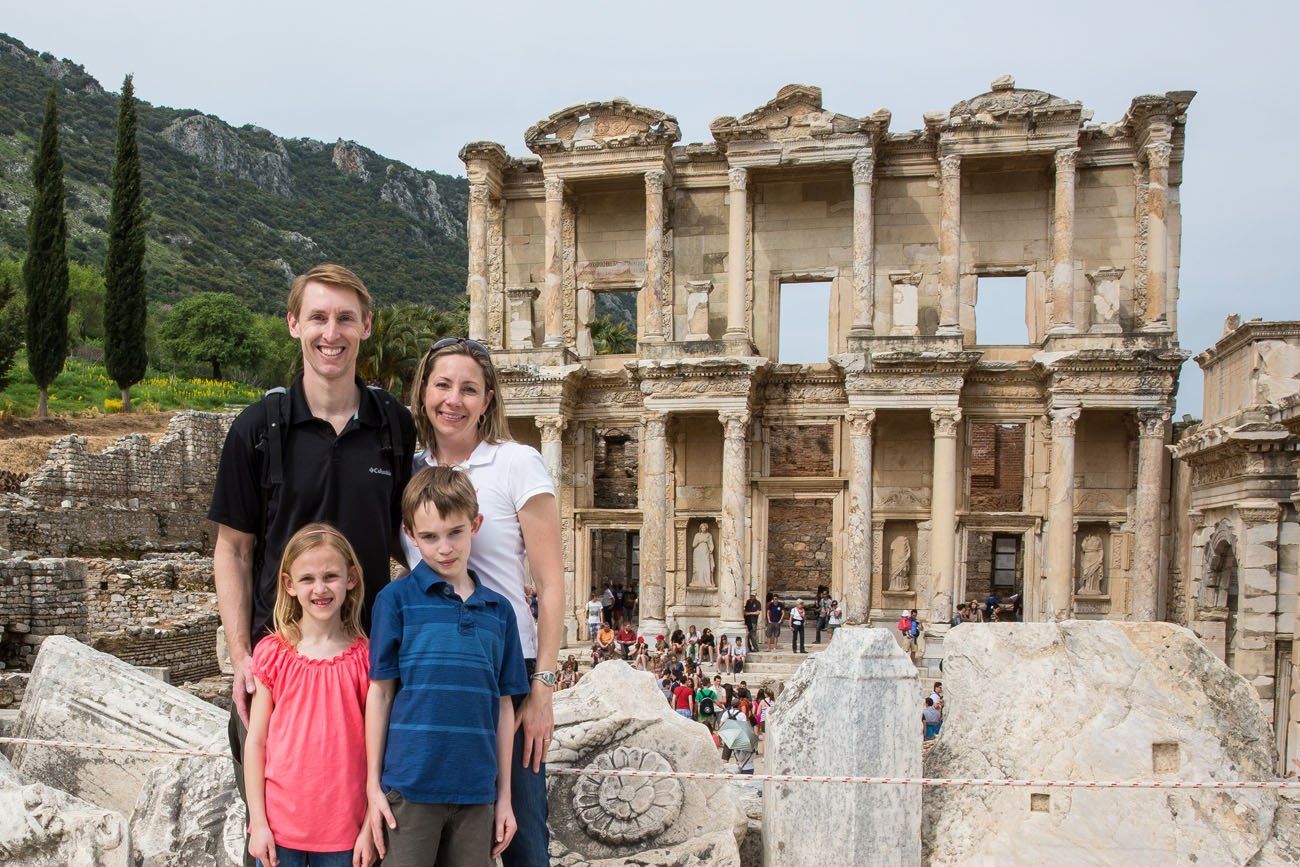 Temple of Hadrian
This is another impressive structure, with its Corinthian columns and curved arch.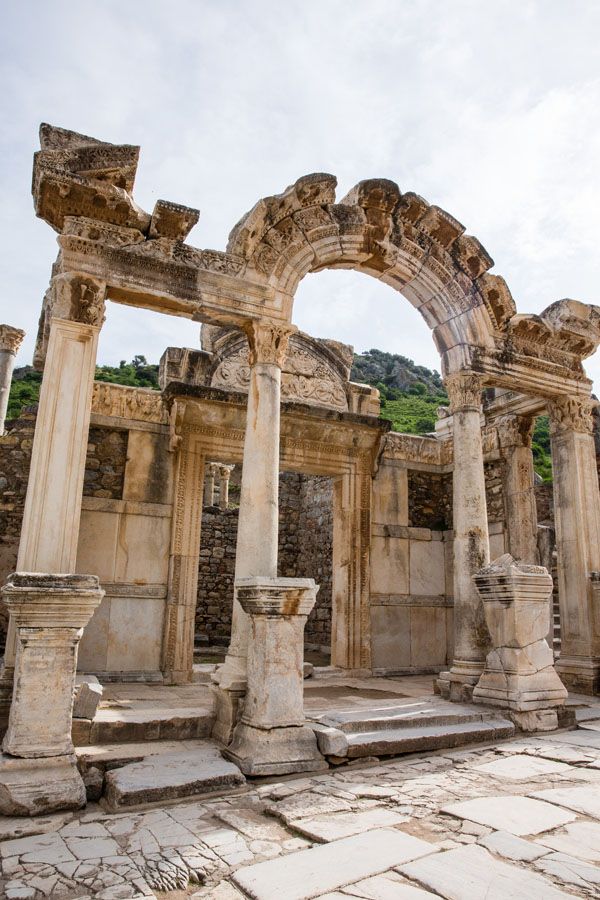 The Great Theater
This is the most magnificent structure in Ephesus. It was constructed in the Hellenistic period in the 3rd century BC. It contains 25,000 seats, half of that of the Roman Colosseum. The theater was used for concerts, plays, political discussions, and gladiator and animal fights. Kara uses it for dancing.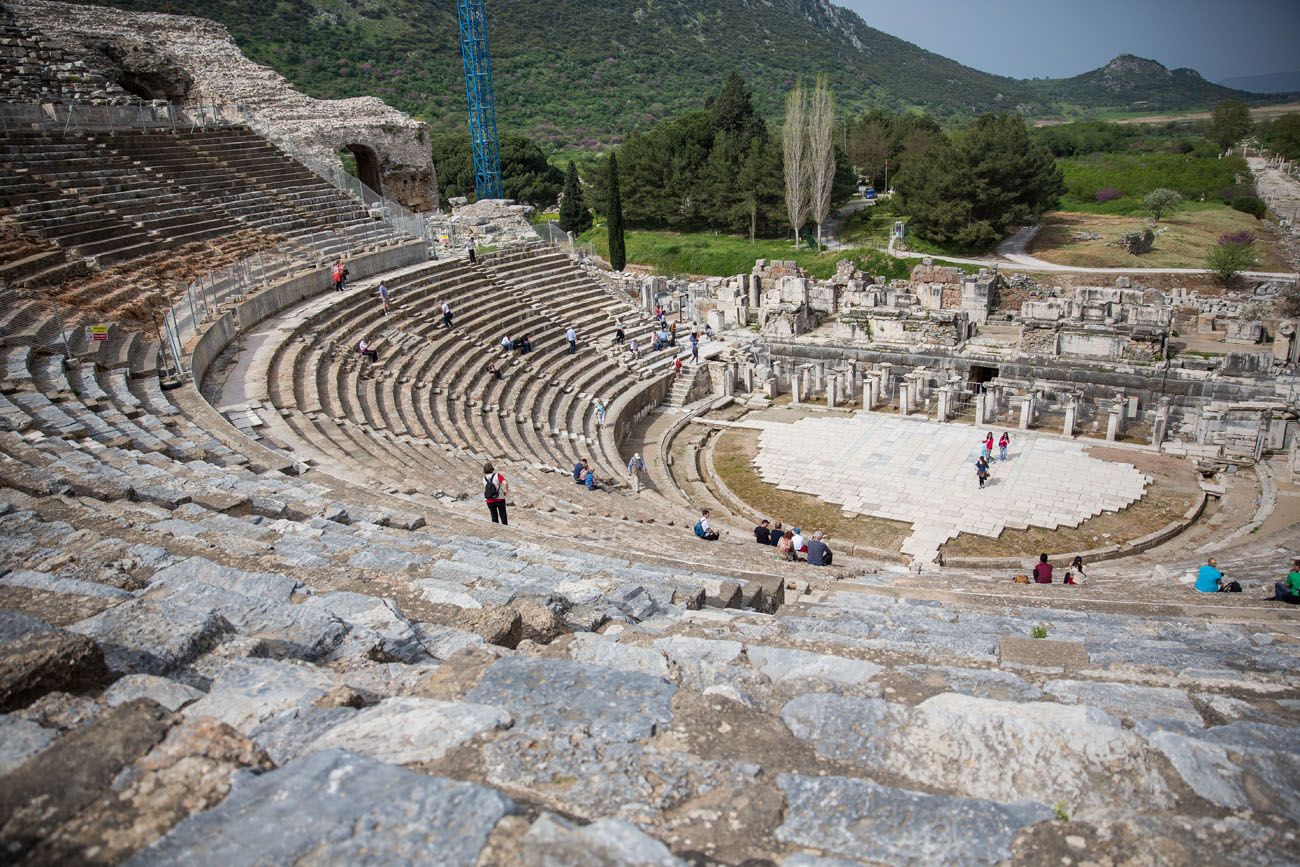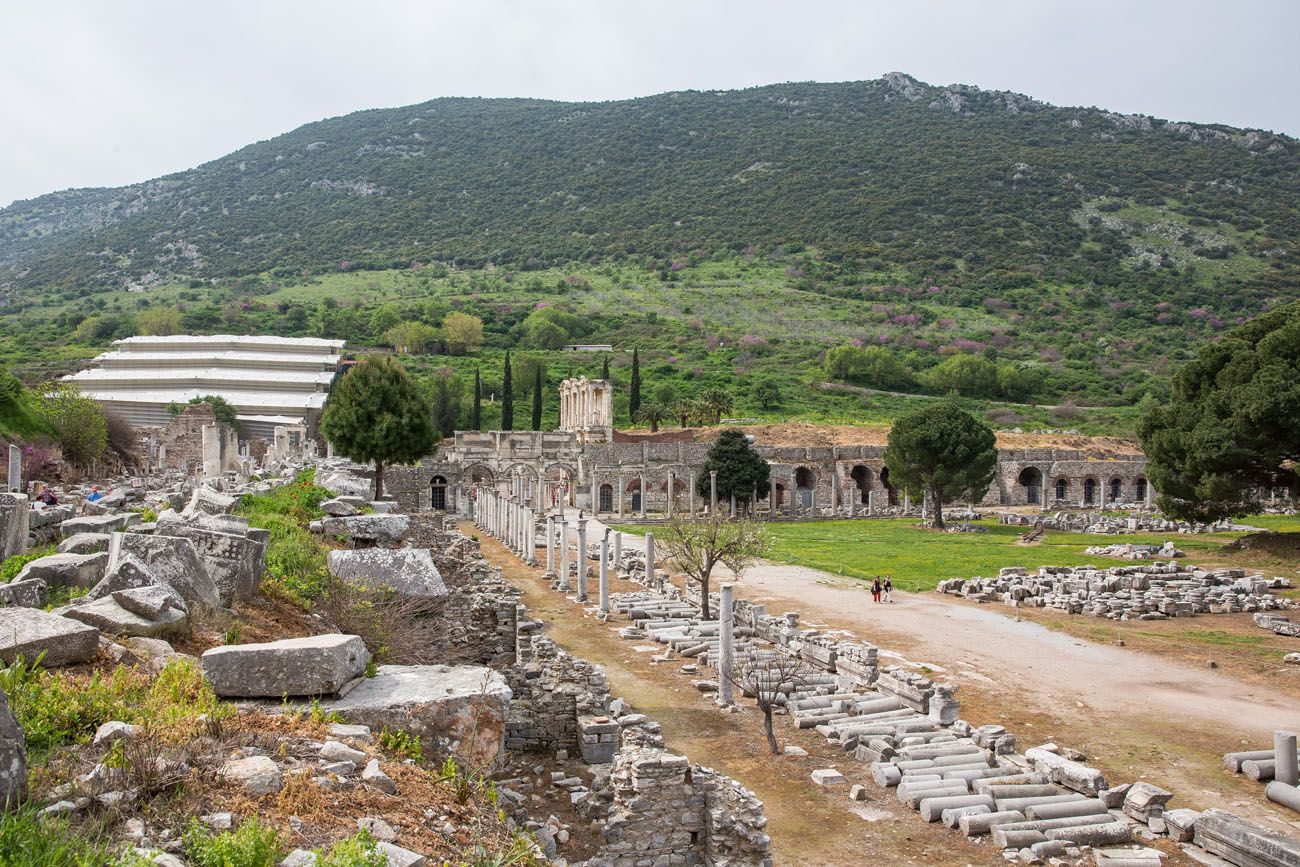 Odeon Theater
This was an enclosed theater used for meetings of the Senate and concert hall performances. At one time, before excavations of Ephesus, this entire theater was completely underground.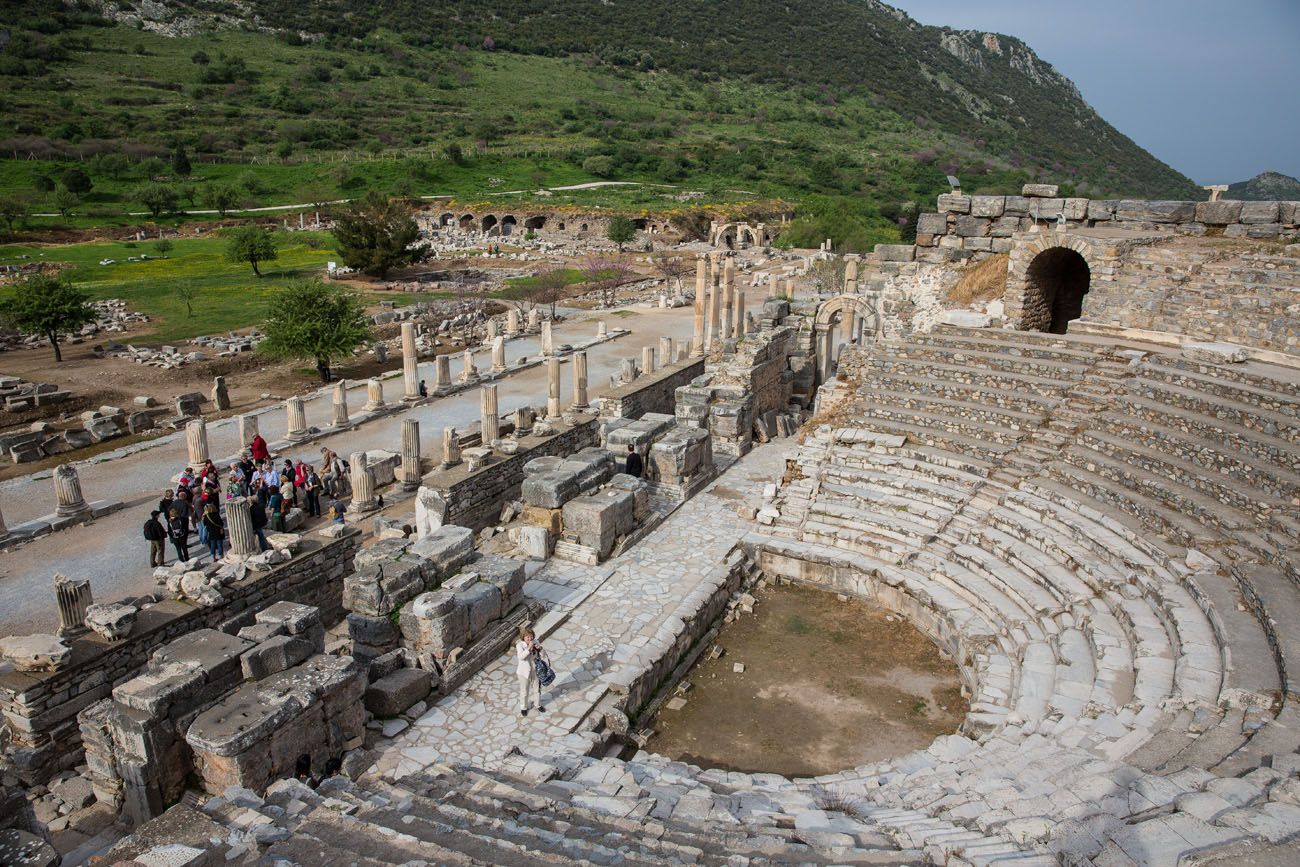 The Terraced Houses
The Terrace Houses of Ephesus are located just opposite the Temple of Hadrian. These houses are also called the "houses of the rich" because they were owned by the elite families of the city. Inside there are six buildings decorated with very fine mosaics and frescoes. The time span that the houses were in use varies between 1 century BC up to 7 centuries AD.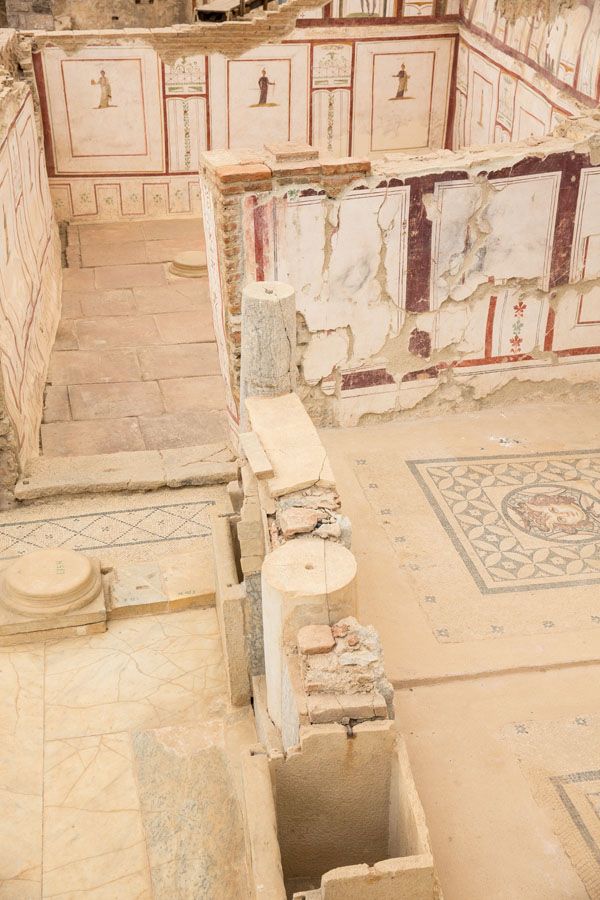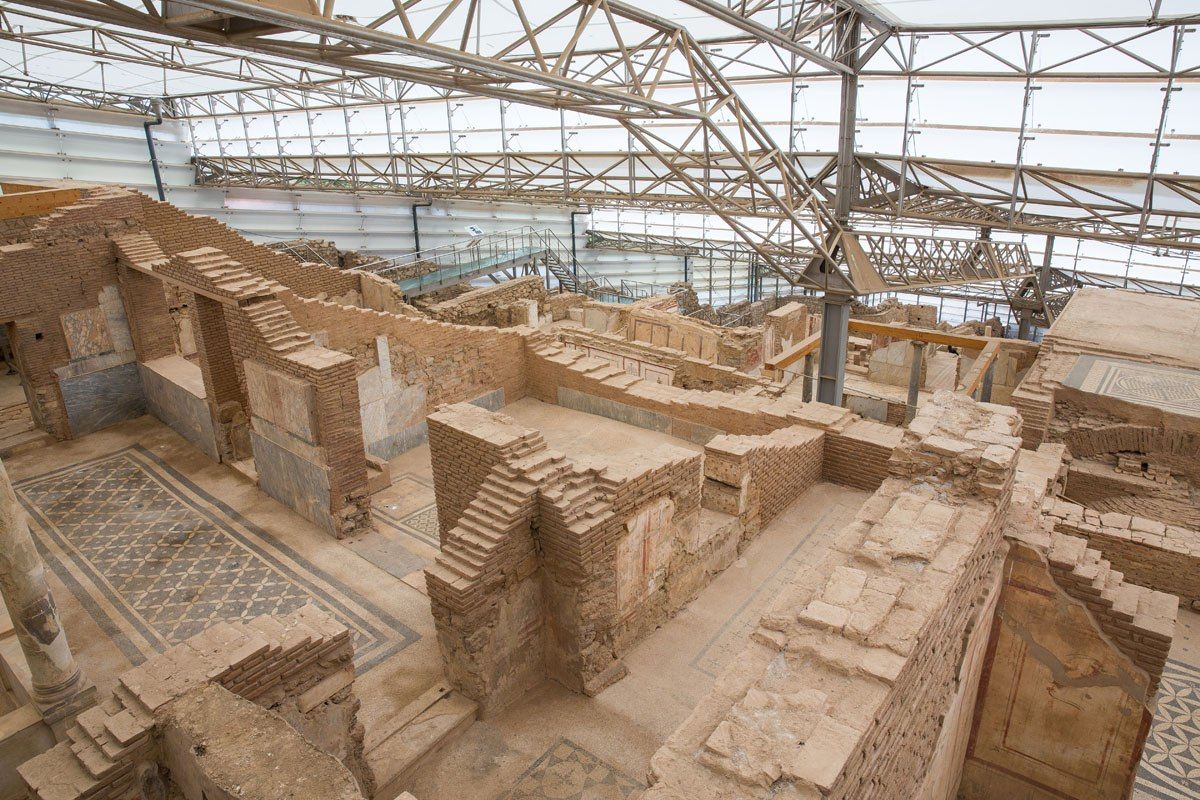 To enter the Terraced Houses, you do have to pay 85 TL additional to the entrance fee into Ephesus.
#2 House of the Virgin Mary
This is the place where Mary may have spent her last days. She may have come here with Saint John, who spent several years in the area to spread Christianity. It is now a place of pilgrimage for Christians and has been visited by several Popes.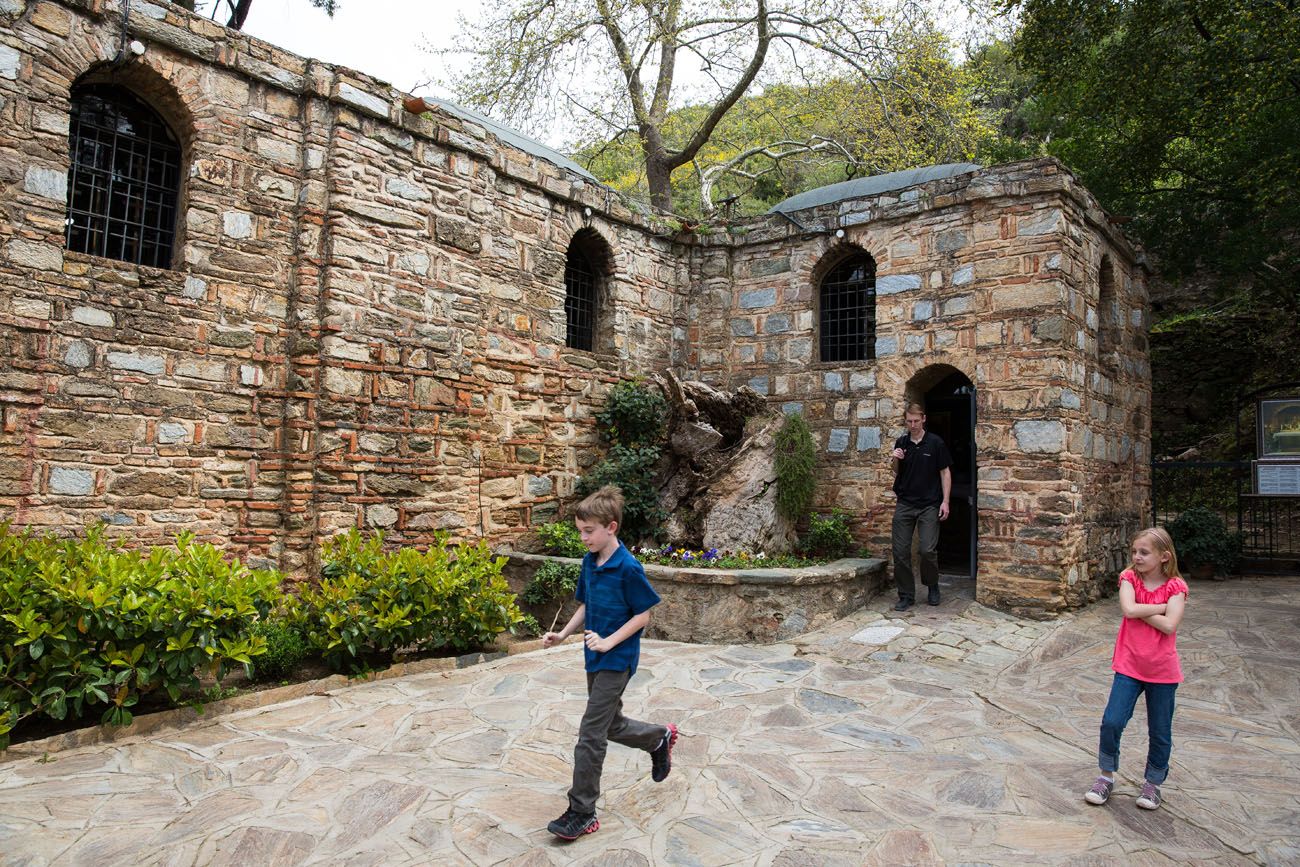 #3 The Basilica of St. John
The Basilica of St. John was built in the 6th century AD over the believed burial site of John the Apostle. John preached about Christianity in Ephesus, where he lived out his final days.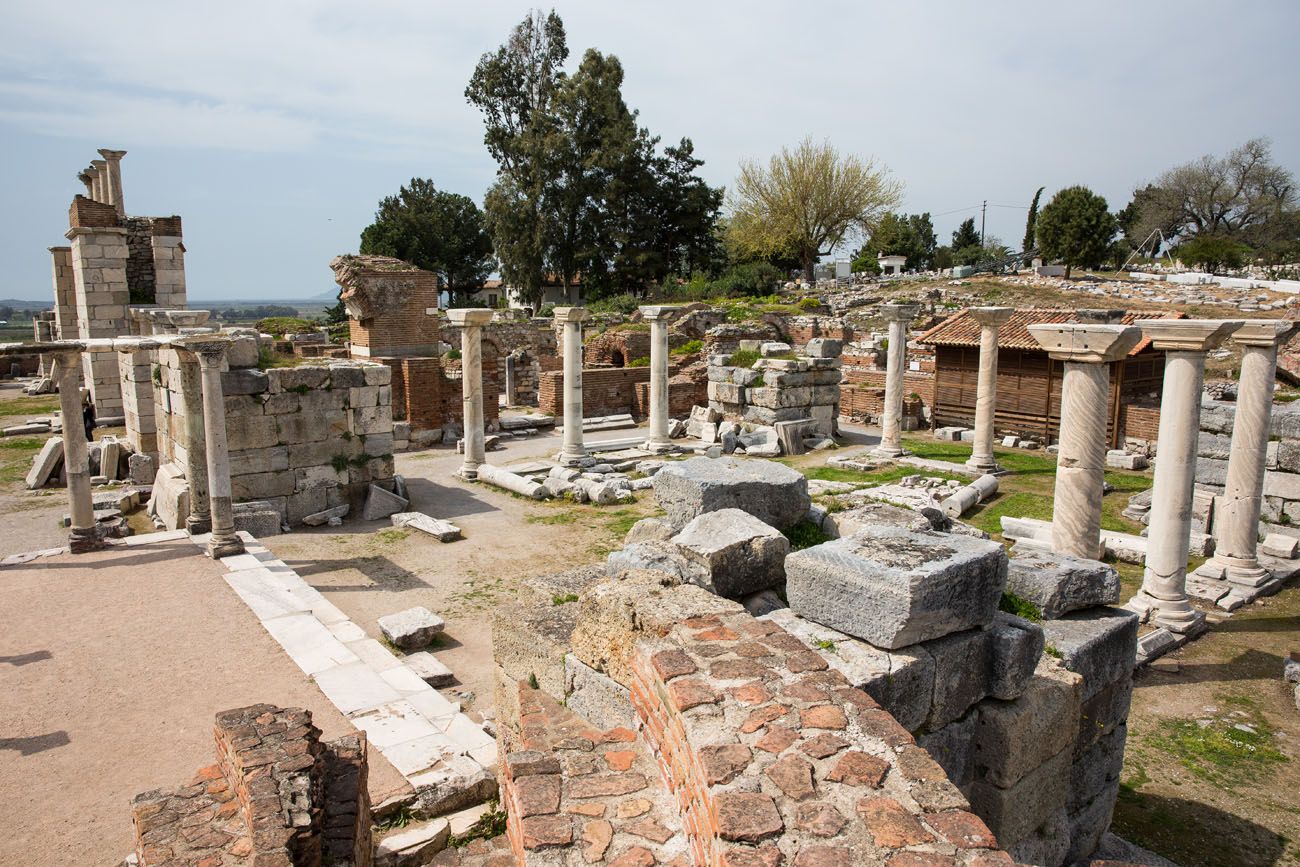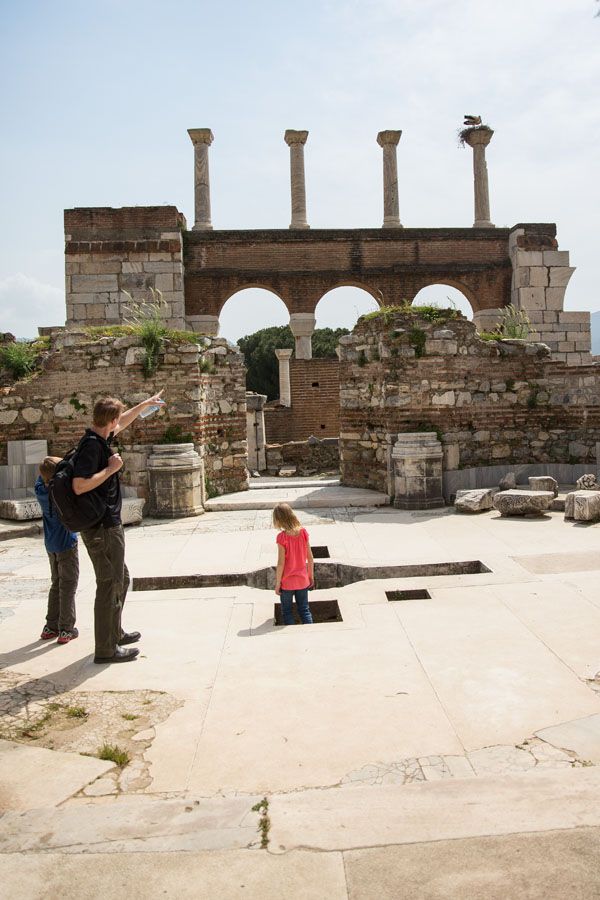 #4 Isa Bey Mosque
This mosque was built between 1374 and 1375. It was constructed asymmetrically, on purpose, with its windows and doors not matching up.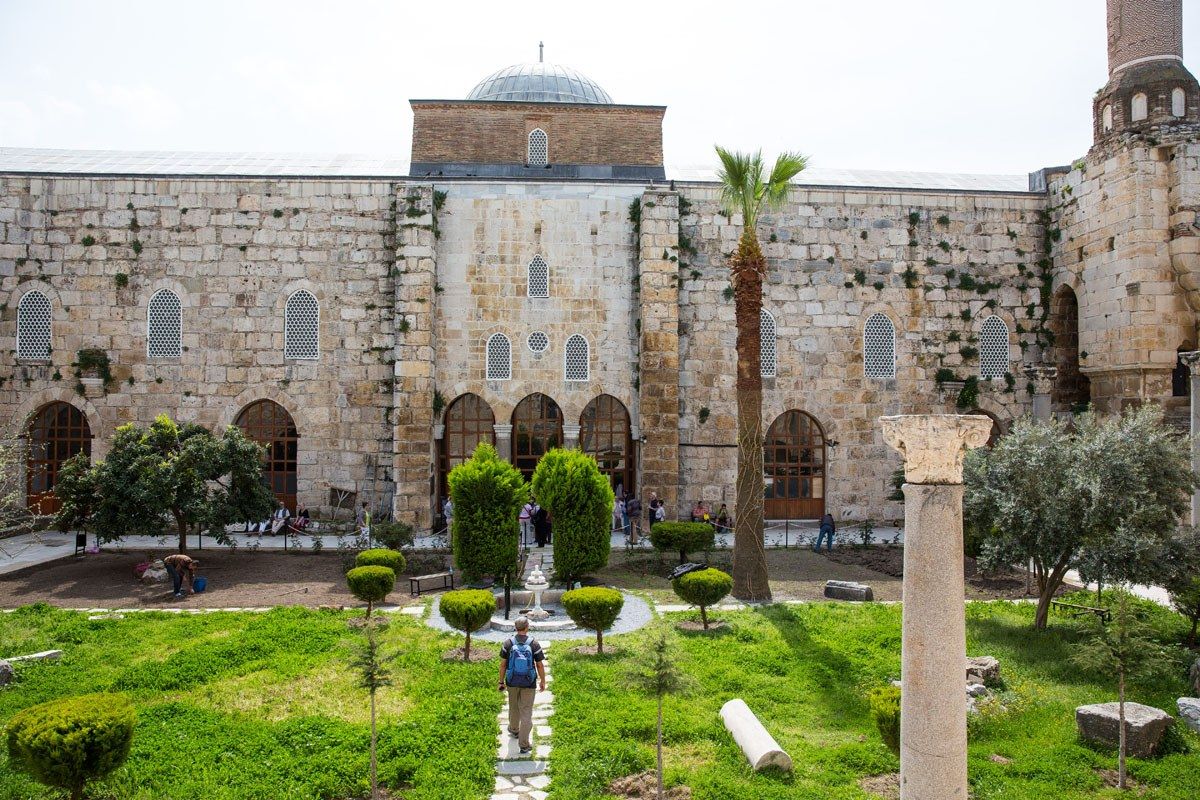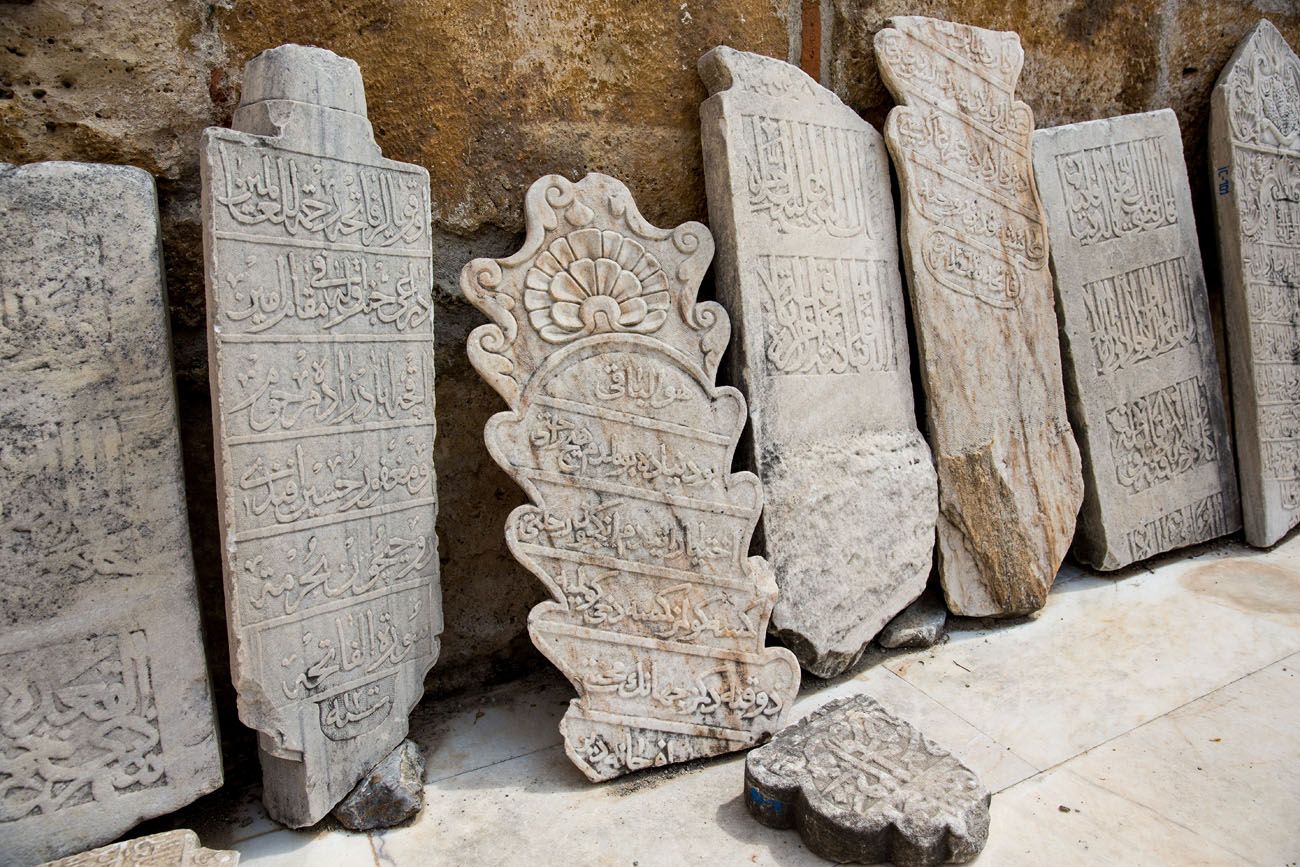 #5 The Temple of Artemis
This is one of the Seven Ancient Wonders of the World. One pillar out of 127 remains standing in a boggy marsh in Selcuk. It was built around 323 BC as a shrine to the goddess Artemis. The Isa Bey Mosque and the Basilica of St. John can be seen nearby, and Ephesus is only one mile away. There is so much history right here in such a small geographical area!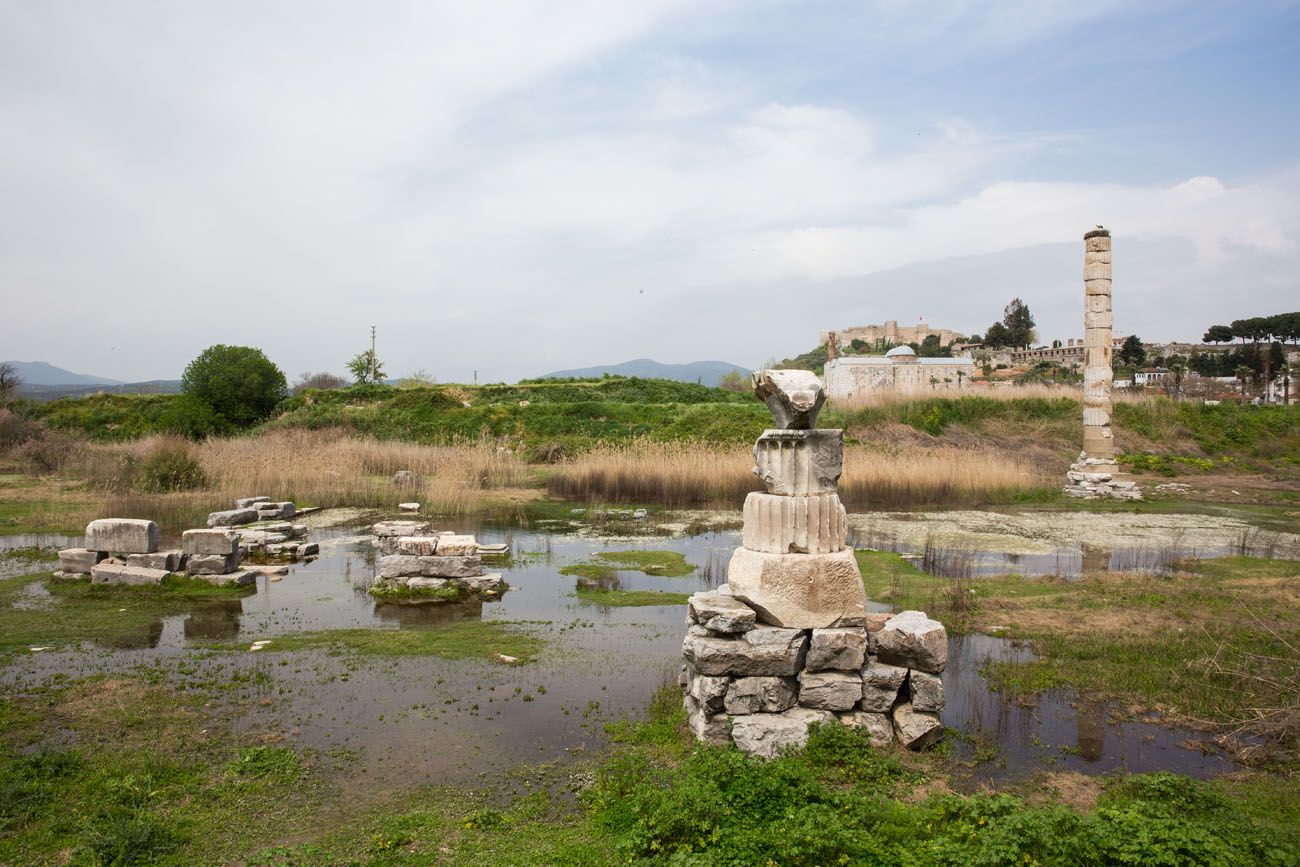 #6 Cave of the Seven Sleepers
According to Christian and Muslim tradition, in the third century AD, a group of young men sought refuge in a cave to escape religious persecution. They emerged 300 years later. Learn more here.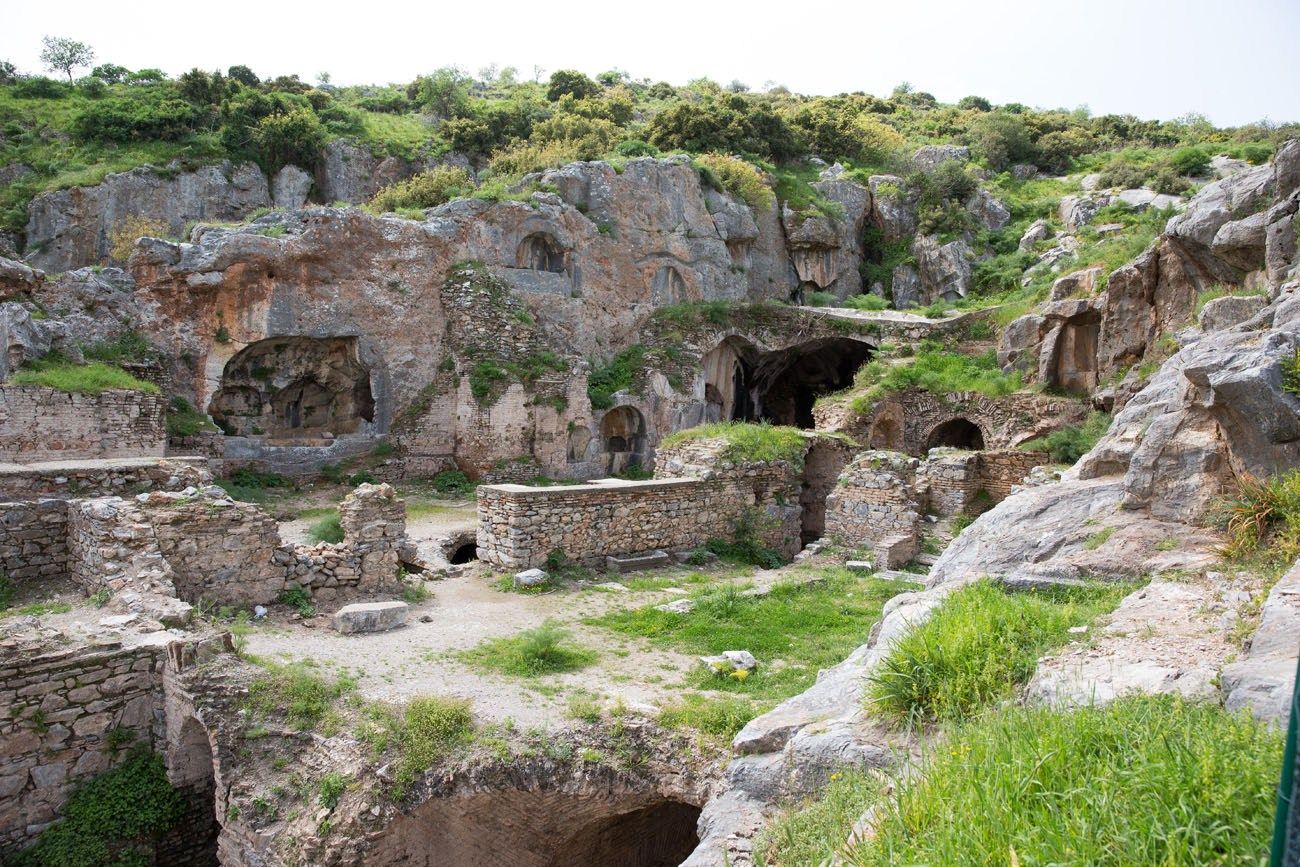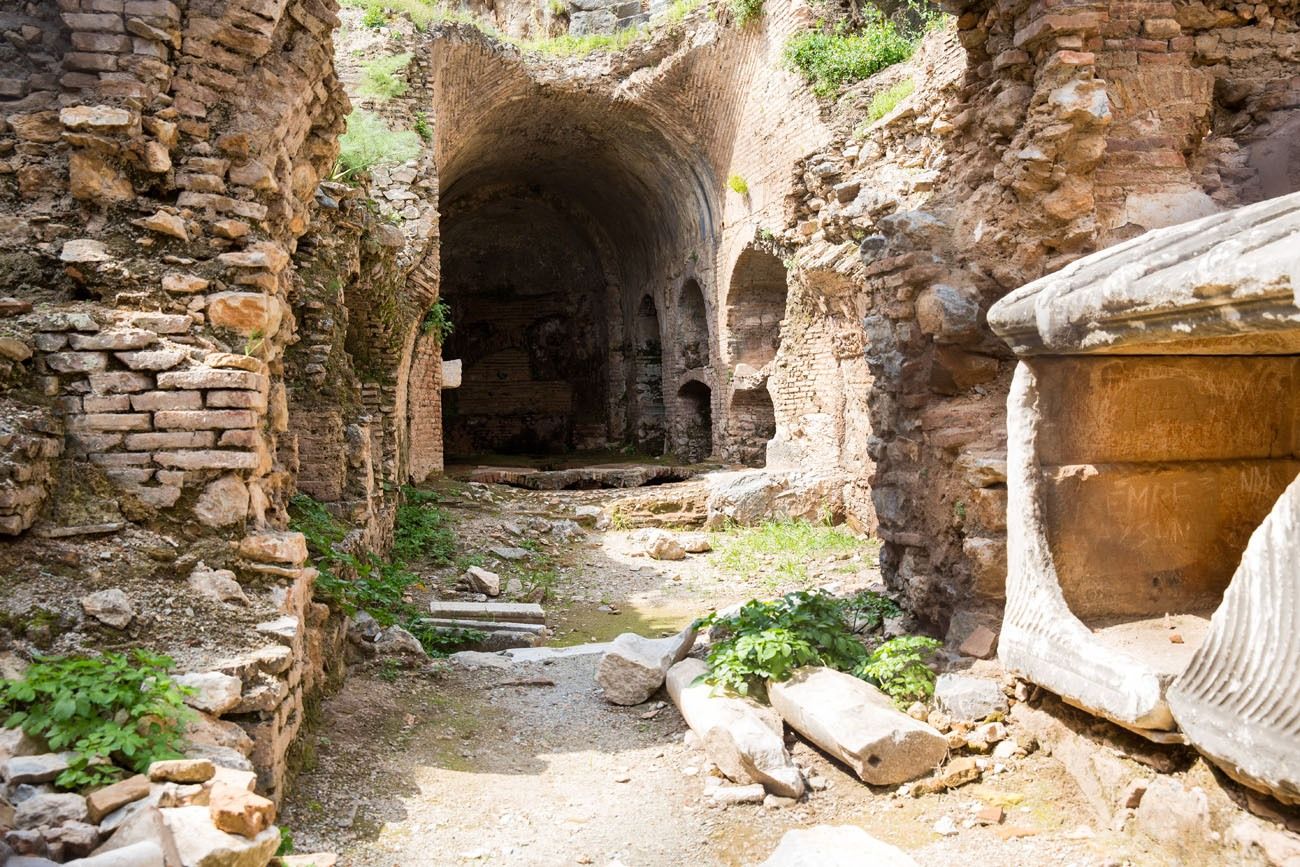 #7 Sirince
Sirince is the "Tuscany of Turkey." Enjoy views of the green mountains, wander the cobblestoned streets, and have lunch or dinner here. This also makes a nice spot to spend the night if you want to get out of touristy Selcuk.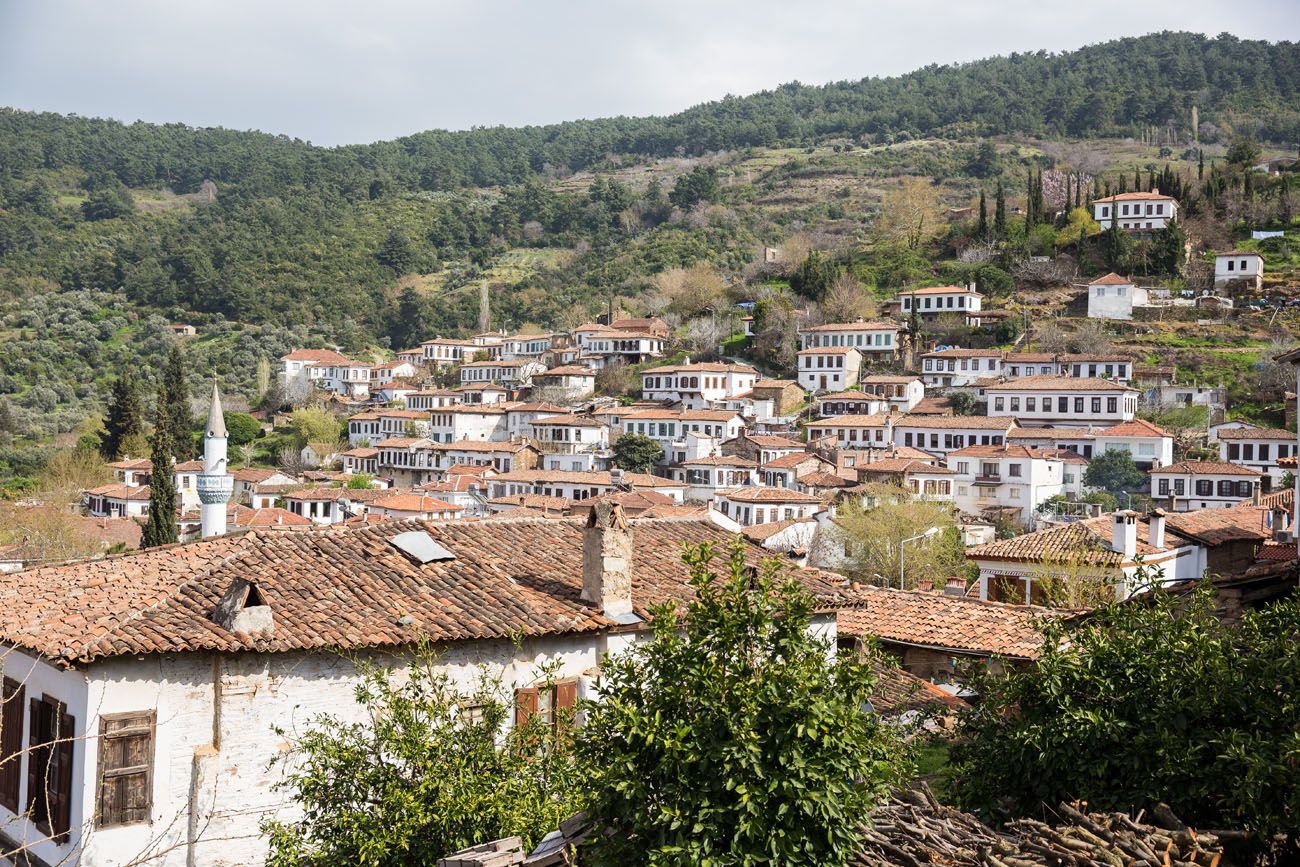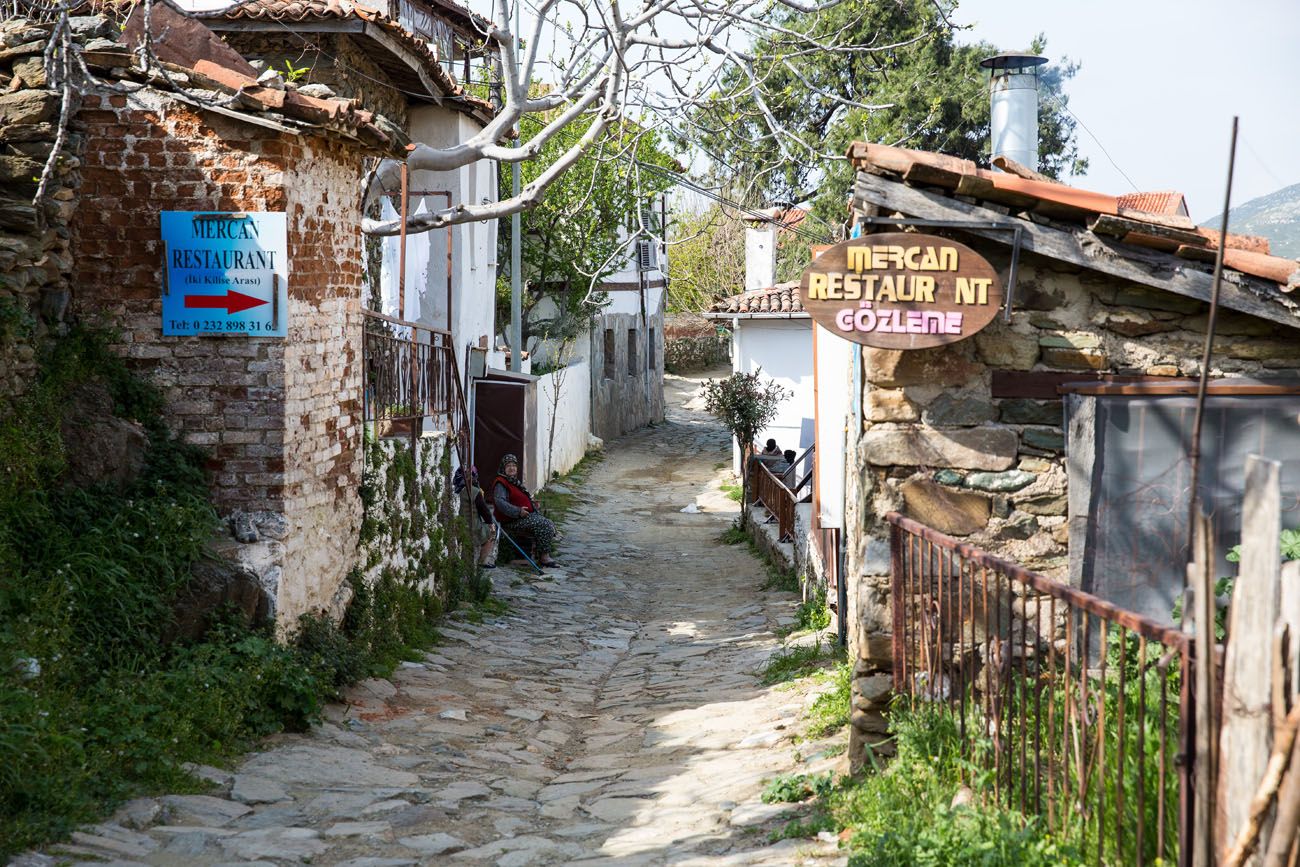 Entrance Fees and Hours of Operation
Get updated hours and pricing here.
Where We Stayed
Saint John Hotel in Selcuk. This is a charming, small hotel just a short drive from Ephesus.
---
More Information for Your Trip to Turkey:
TURKEY ITINERARY: Learn how to plan your visit to Turkey with our 10 day Turkey Itinerary, which includes Istanbul, Cappadocia and Ephesus.
CAPPADOCIA: In our 3 Days in Cappadocia itinerary, learn how to plan your visit here, with daily itineraries, hotel and restaurant recommendations, and helpful tips. And learn more about taking a hot air balloon ride in Cappadocia, one of our favorite experiences in Turkey.
ISTANBUL: For things to do on a visit to Istanbul, read our article Best Things to Do in Istanbul.
TRAVEL PHOTOGRAPHY: For more information about the camera gear we carry, check out our Travel Photography Gear Guide.
Note: This post contains affiliate links. When you make a purchase using one of these affiliate links, we get paid a small commission at no extra cost to you.
All rights reserved © Earth Trekkers. Republishing this article and/or any of its contents (text, photography, etc.), in whole or in part, is strictly prohibited.