One of the "must do" activities while visiting southern Italy is to visit the Amalfi Coast. This was something we were all looking forward to, a winding, white-knuckle ride along one of the most beautiful stretches of road in the world. Positano, as would turn out, would be our favorite town on the Amalfi Coast.
We toured the Amalfi Coast by public bus. Renting a car was our preferred way to travel but finding parking in the towns during the month of July is almost impossible. We would have better luck winning the lottery than finding a parking space in the center of town in Positano in July. As we drove along the coast on our hot and crowded bus, the shoulders of the road where lined with parked cars, their occupants having to walk a long way to get into town.
Our day started off perfectly. We were picked up at 8 am by the bus right outside of our hotel door, and twenty minutes later we arrived in the wonderful town of Positano. What a beauty this place was! Positano is a very picturesque town perched on the cliffs overhanging the Mediterranean Sea. If you don't mind walking up and down lots of hills, this is a great place to get lost in.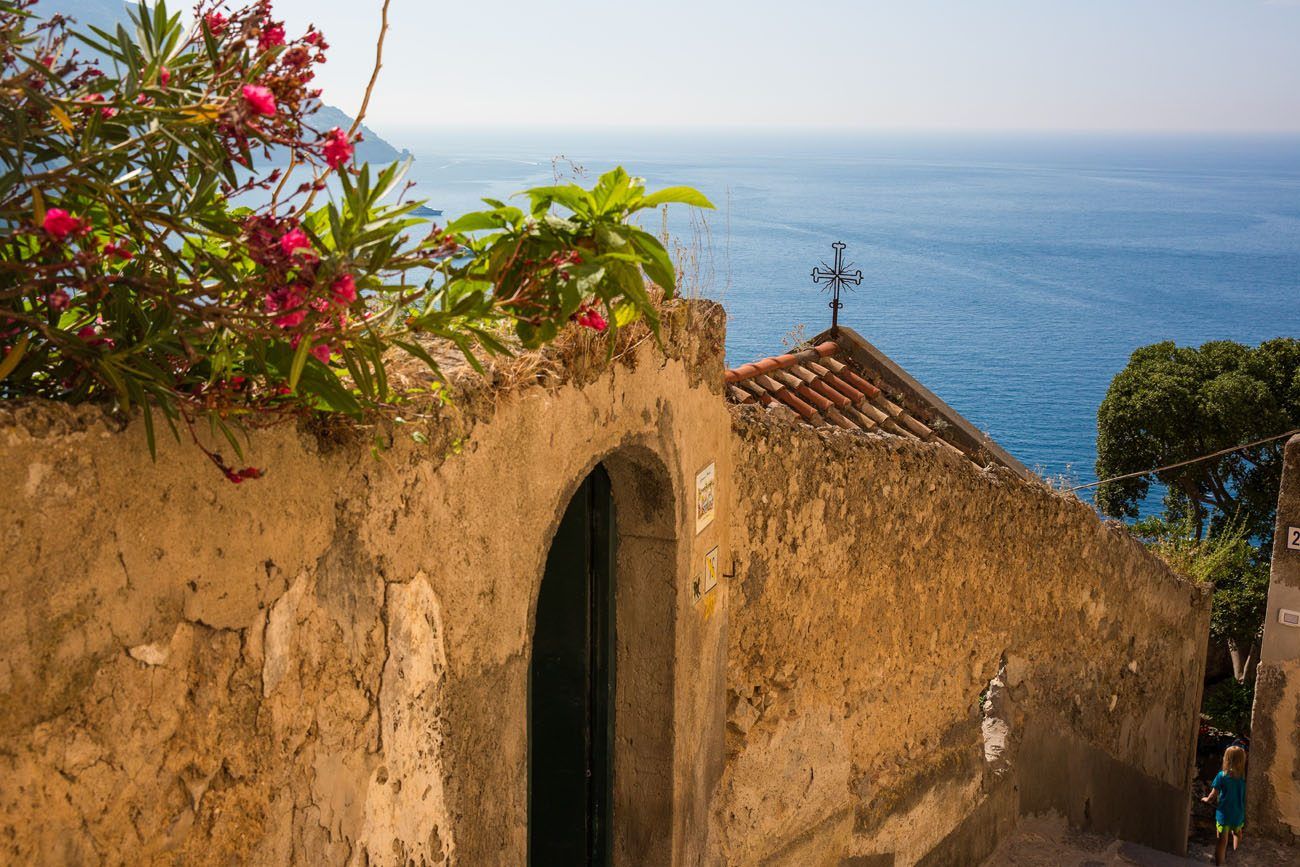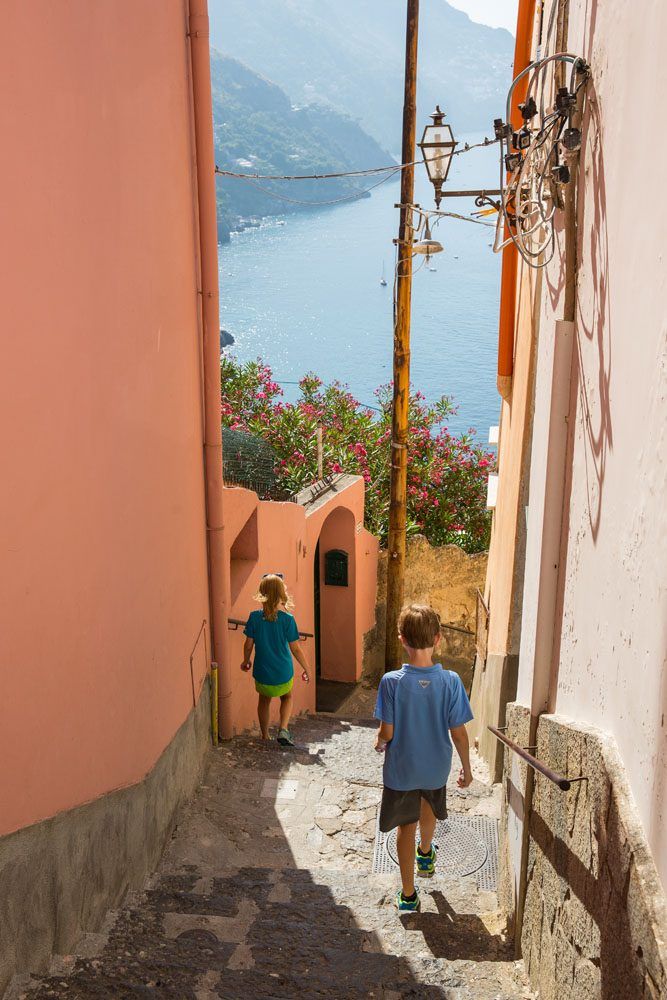 We wandered down the hillside to the heart of Positano, the beach. Tyler and Kara asked to go swimming, but Tim and I hadn't even thought to bring along their swimsuits. And it was really heating up today! They did spot kayaks so we chose to do this instead.Thirty euros later we had in our possession two kayaks for the next hour. This was the best hour of the day.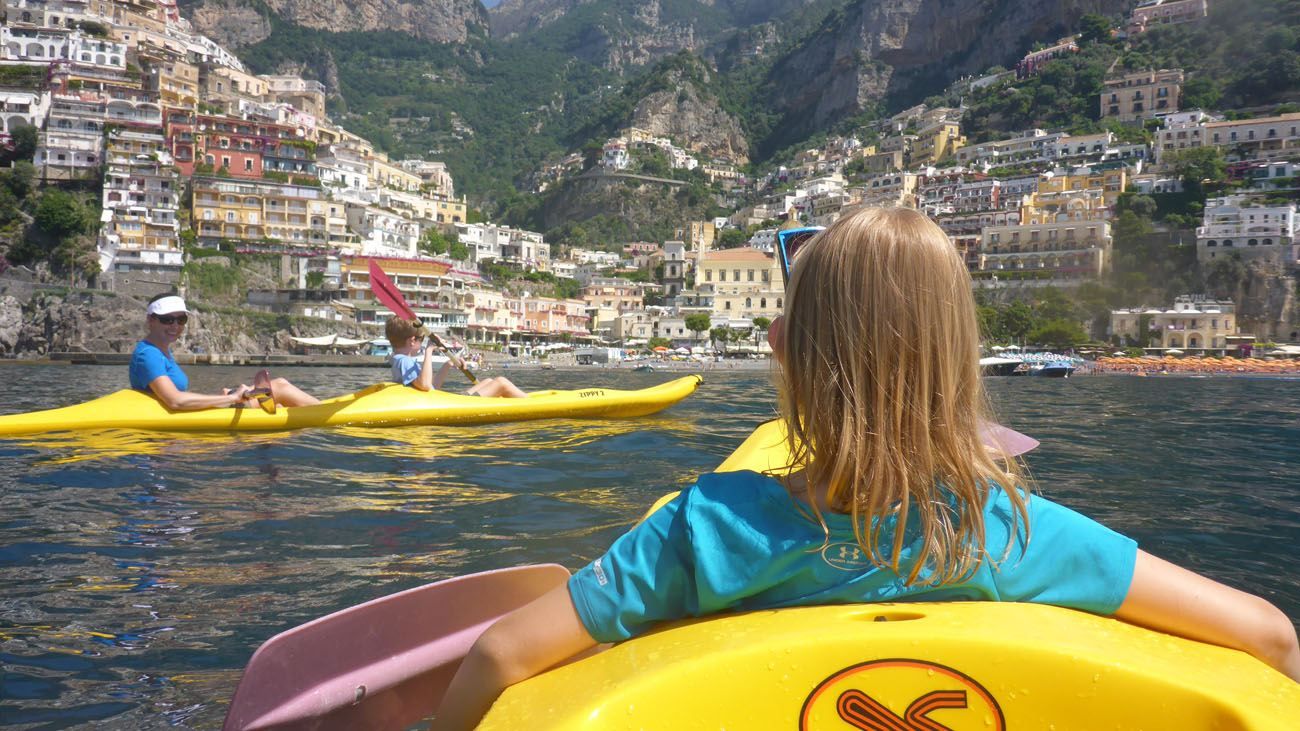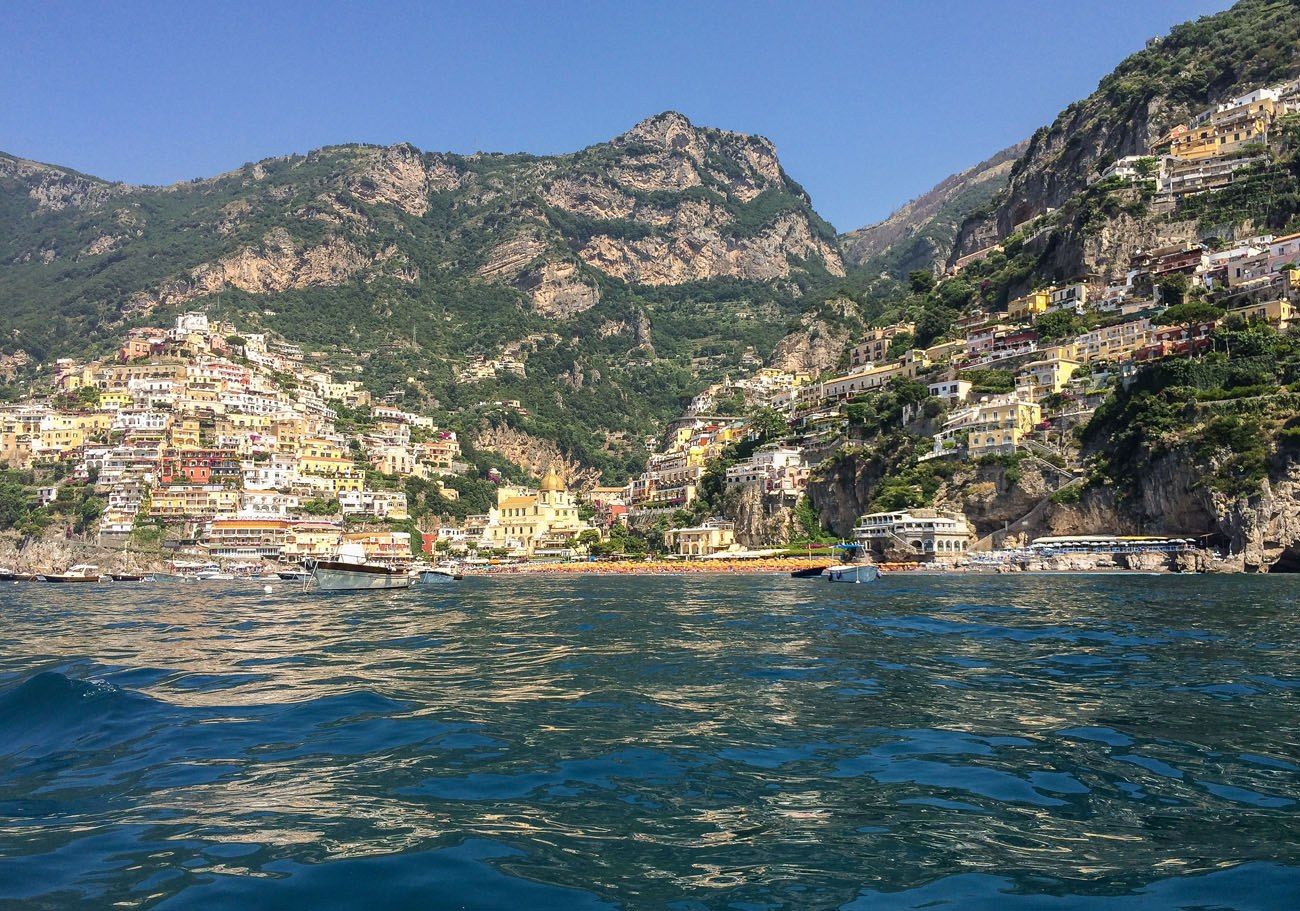 The cool water was very refreshing, and every time another boat passed by, water splashed into our kayaks, soaking our pants and shirts. We really wished we had those swimsuits now!!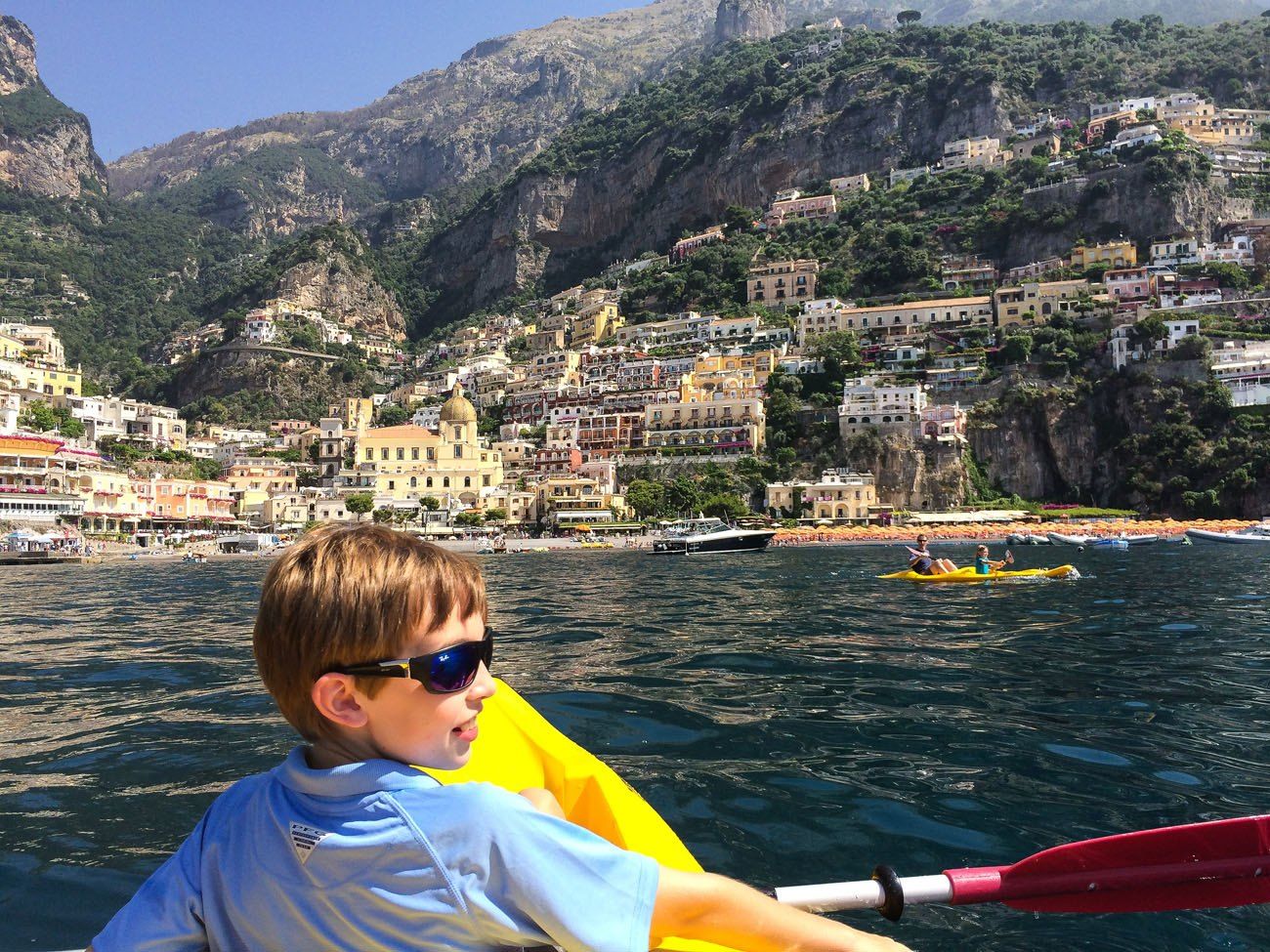 The views from the kayak were amazing. What a great experience, floating on the aquamarine waters of the Mediterranean Sea with views of one of Italy's prettiest coastal towns. This was a slice of Italian paradise.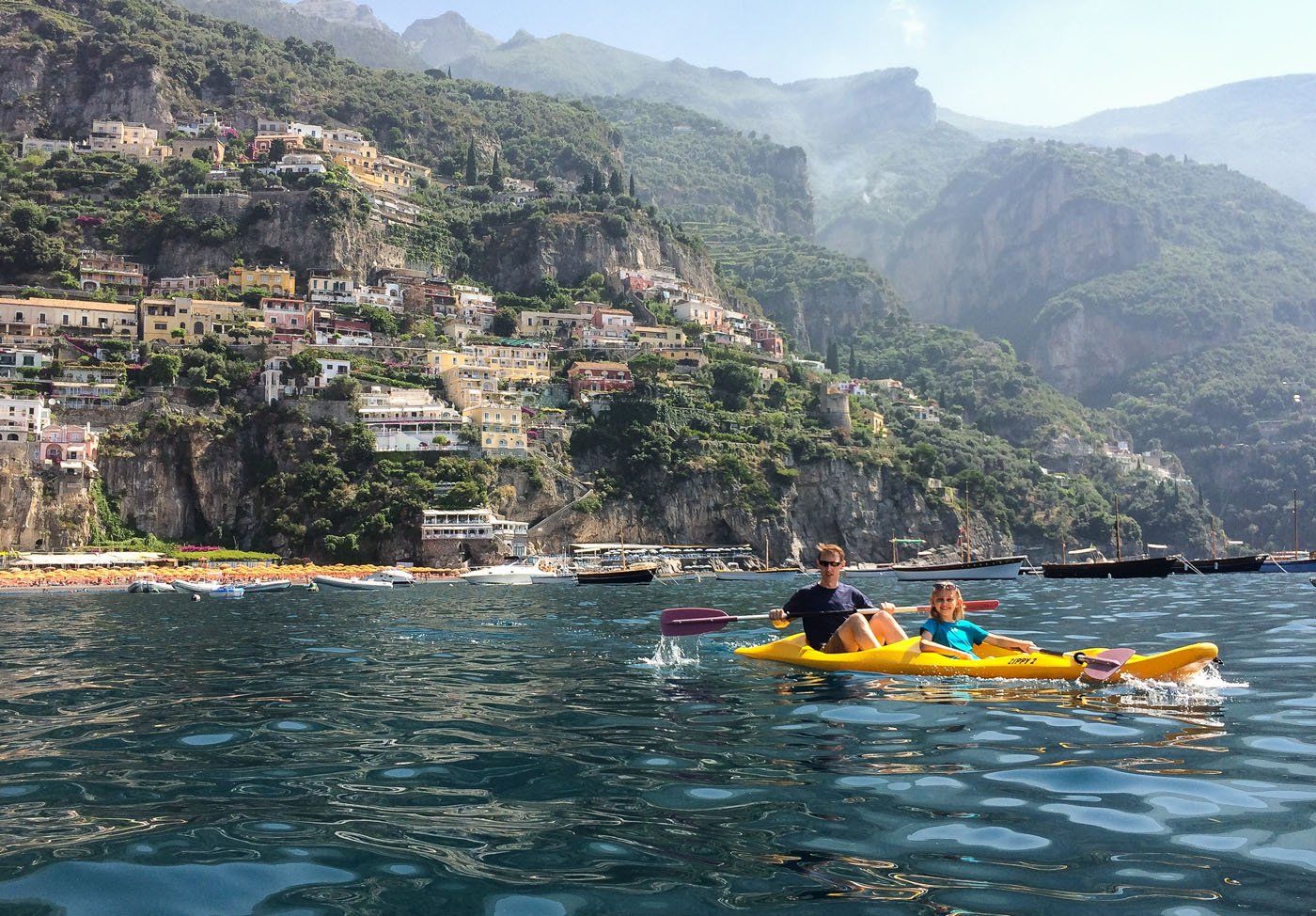 By the time our hour with the kayaks was over, Tyler and Kara were almost completely soaked. So why not take that swim (in their clothes) they so wanted to do. As Tyler always says, YOLO!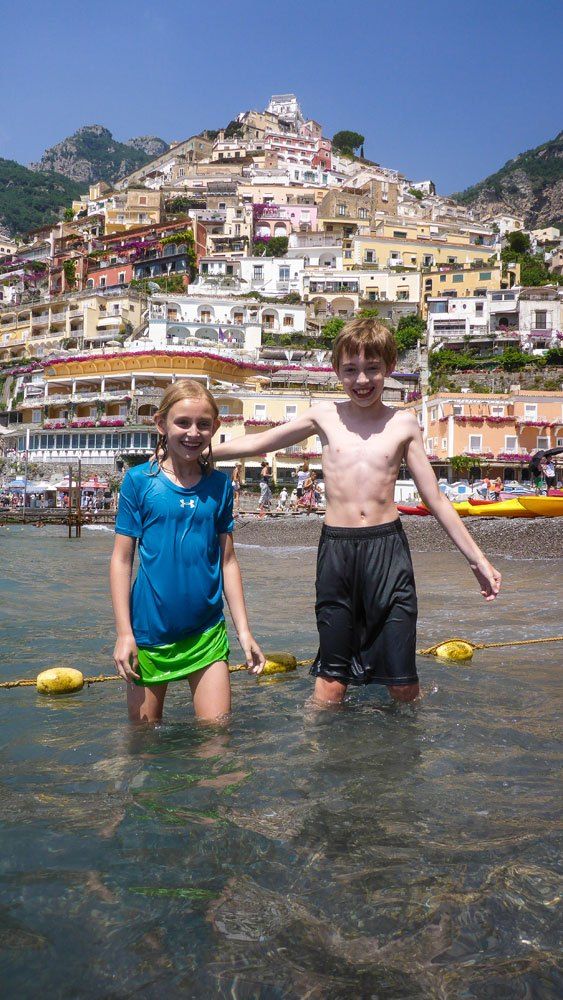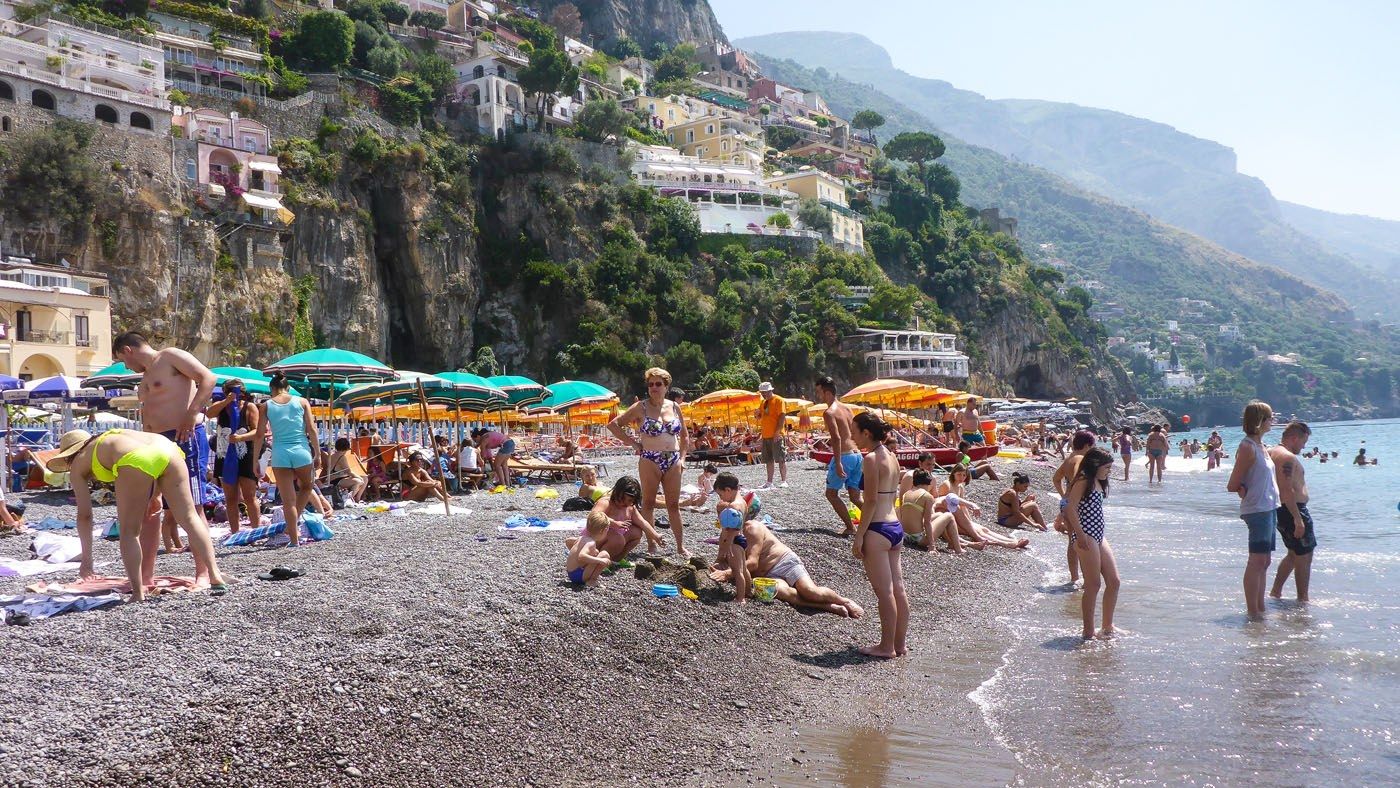 Tyler and Kara both agree that this was the best part of the day for them. It was a hot day and what better way to spend it than swimming. Fortunately, we were all wearing quick drying clothing so it didn't take long until we were ready to move on to our next adventure of the day.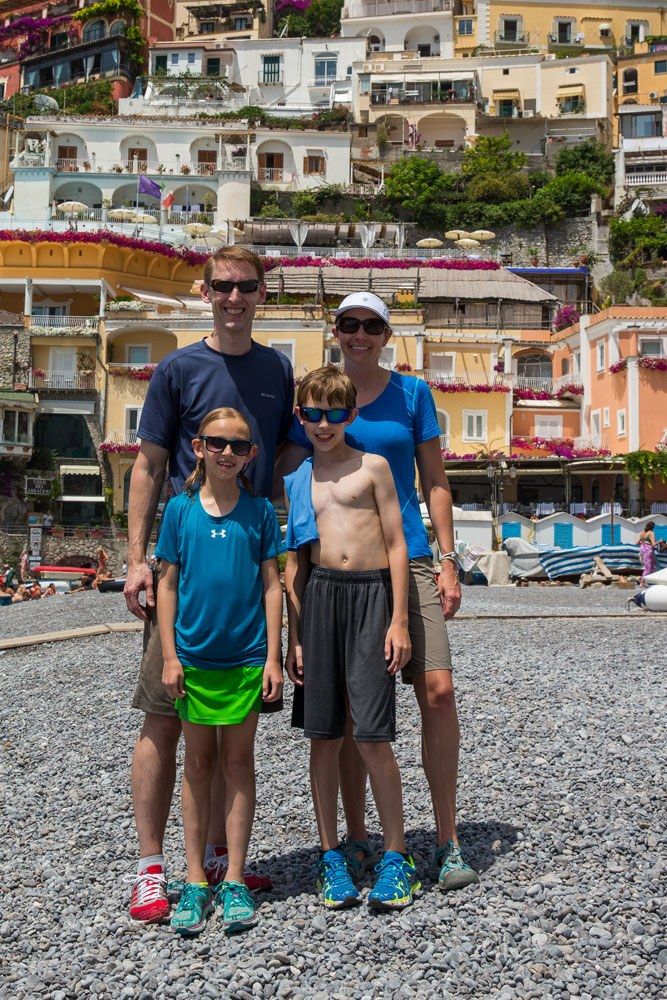 Let's just say, if we had ended our day in Positano the day would have been perfect. We wanted to see the stretch of the Amalfi Coast between Positano and Amalfi, which meant another trip on the SITA buses.
The public transportation in southern Italy is a disaster. Buses almost always run late, sometimes never show up, and when they finally do arrive, are very hot and overcrowded. We paid extra for a "City Sightseeing" bus going to Amalfi when our SITA bus never showed up.
The drive between Positano and Amalfi is beautiful but not really all that it is hyped up to be. After having a late lunch in Amalfi, a very long wait for the next bus to Sorrento, and an hour and a half ride back to Sorrento, our day was over.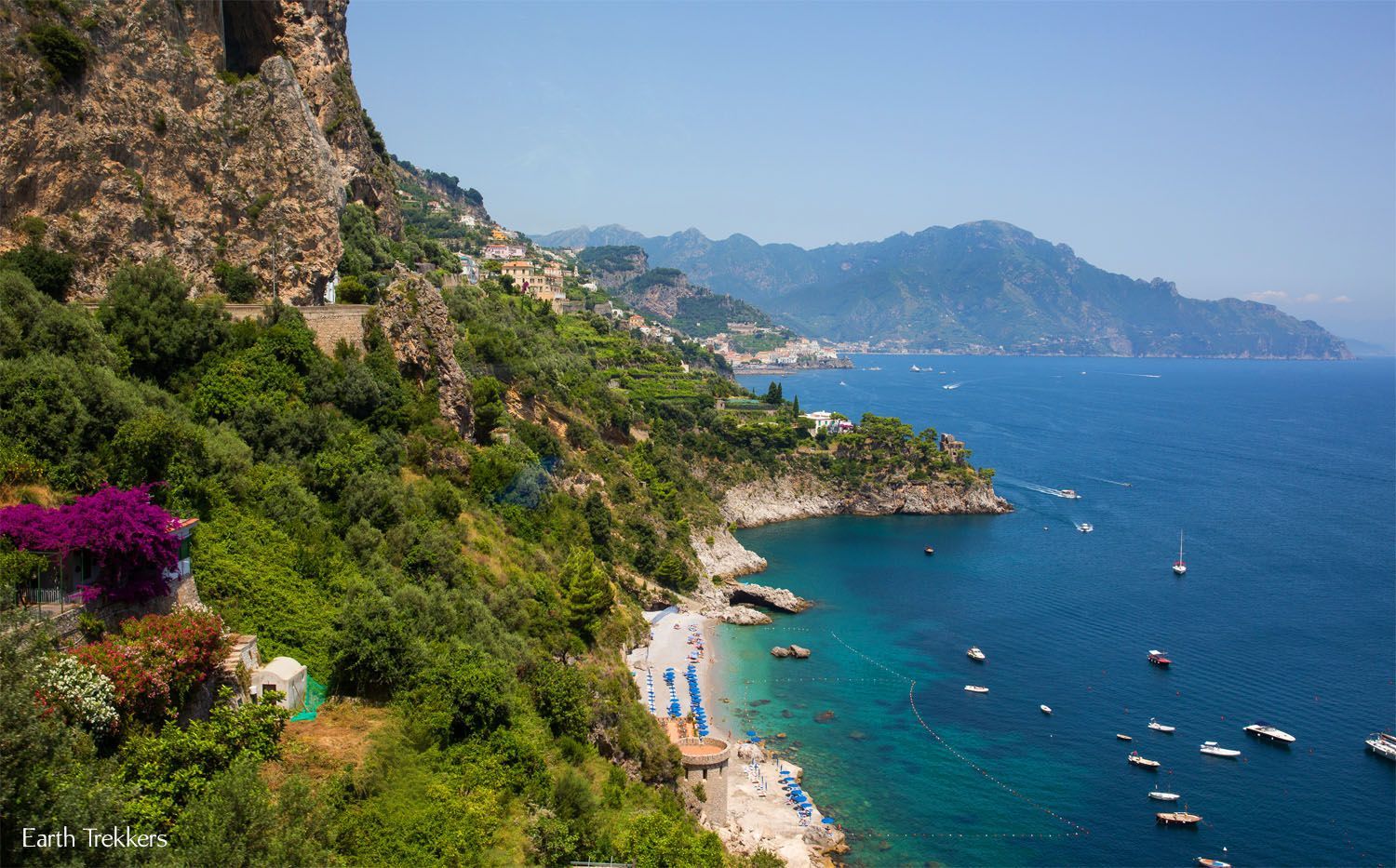 Going to Positano was wonderful and very much worth a hot bus ride during the crowded season of July. In hindsight, I wish we would have ended our day here. For anyone ever planning on visiting the Amalfi Coast, try to avoid it during the months of July and August, or shell out the money and hire a private driver. But whatever you do, make sure you see amazing Positano!
---
More Information about Italy:
All rights reserved © Earth Trekkers. Republishing this article and/or any of its contents (text, photography, etc.), in whole or in part, is strictly prohibited.