Italy is a country that is on many travelers' wish list. And why not? Italy has it all: fabulous cuisine, gorgeous cities, towering mountains and beautiful beaches, and ancient historical sites. Throw in some gelato and wine and you have the perfect ingredients for a memorable 10-day holiday in Europe. If you have 10 days in Italy, we have three great ideas for how you can spend your time.
For first timers to Italy, Rome, Florence, and Venice usually make the "must-see" list. With 10 days in Italy, you have just enough time to visit these three cities and add in a quick visit to a nearby destination. How to do this is spelled out in our "Classic" Italy itinerary.
But for those who want different ideas of how to spend your time in Italy, we have two more recommendations for you.
With 10 days in Italy, you have just enough time to get a taste of this country. Don't try to see it all at once. Italy is better visited at a slower pace, so you can sample the food, wander the streets, and get the full experience.
With these itineraries, we tried to strike a balance between visiting a handful of cities and moving slowly enough to have the best experience.
10 Days in Italy: 3 Itineraries
#1 The Classic
Our classic Italy itinerary includes Rome, Florence, and Venice, with two days in the Cinque Terre. It's a great option if this is your first visit to Italy, since you get to visit three of Italy's most popular cities along with a visit to a spectacular coastal destination.
Below is an overview of this itinerary. We also have a very detailed version of this Italy itinerary that you can read by clicking here.
10 Days in Italy: Rome, Florence, Cinque Terre & Venice
Day 1: Arrive in Rome
Day 2: Rome
Day 3: Florence
Day 4: Florence
Day 5: Tuscany Day Trip
Day 6: Cinque Terre
Day 7: Cinque Terre
Day 8: Venice
Day 9: Venice
Day 10: Fly home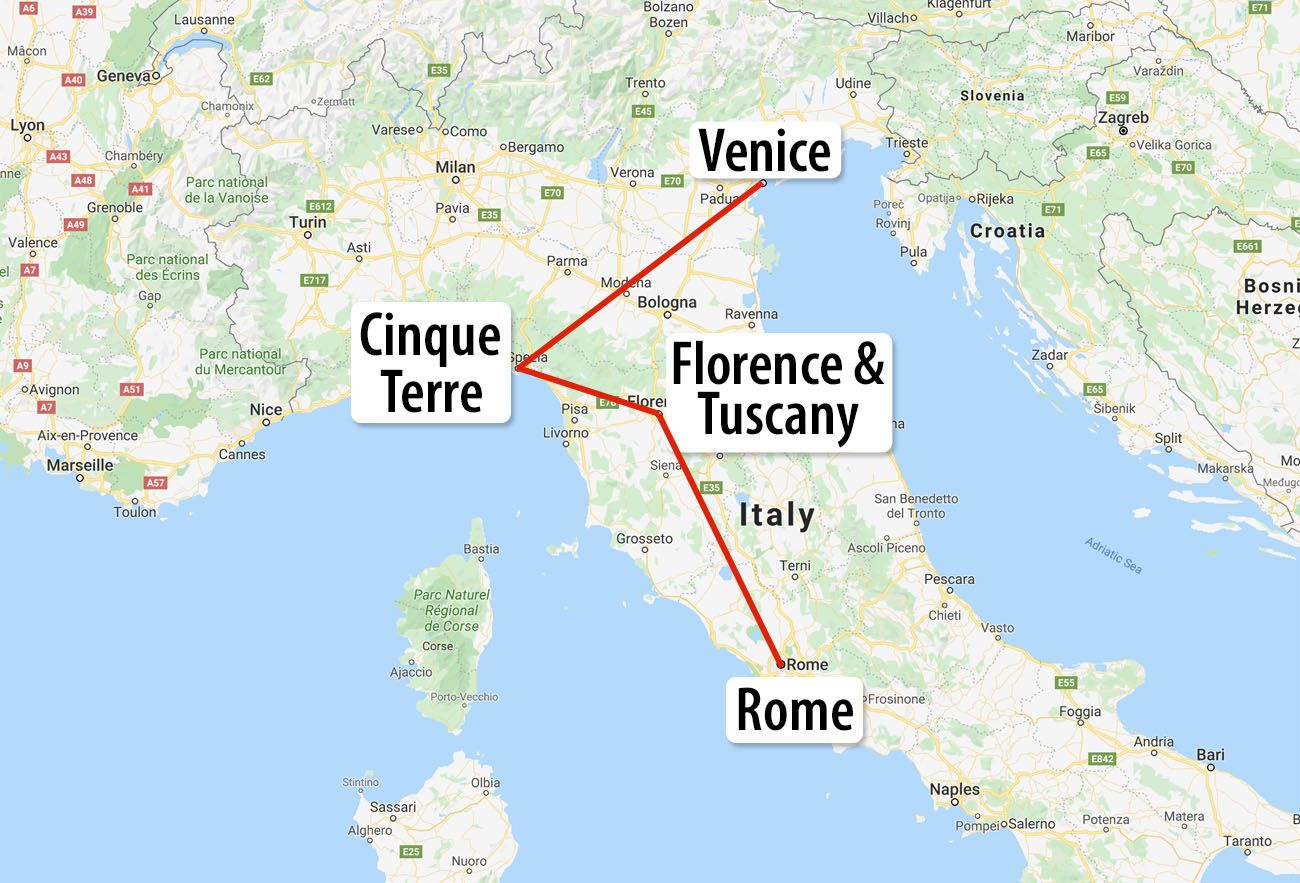 ---
IMPORTANT!! We get a lot of comments and emails about how to add one or two more destinations to this itinerary. We know that it is tempting to squeeze as much in as possible, but we do not recommend adding more to this itinerary. This is already a very busy schedule. If you add on another city, you will get to "see" a lot, but you will end up spending most of your time in Italy on the train. If anything, consider adding more time to Rome before adding on another destination.
---
Day 1 & 2: Rome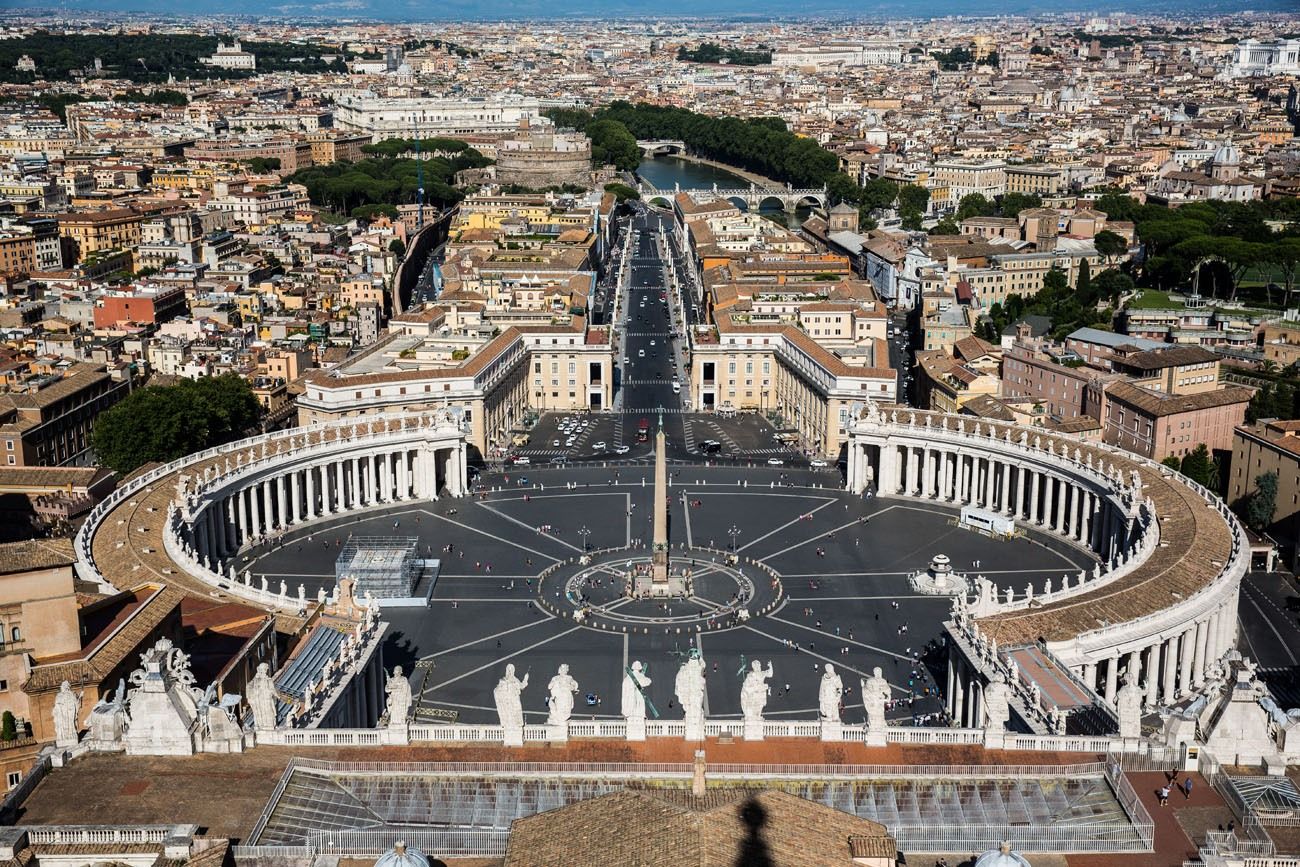 The first day in Rome can be challenging if you arrive on a red-eye flight. Do your best to get adjusted to the time change, visit a few sites in the afternoon, and consider going to bed a little early.
With less than two full days in Rome, you will not be able to see everything, but some of the must-see sites include the Colosseum, the Pantheon, the Borghese art gallery, and a tour of the Vatican. Stroll through Piazza Navona and consider having dinner in the Trastevere neighborhood.
Day 3, 4 & 5: Florence and Tuscany
Travel by train to Florence. This journey takes just 1.5 hours, so if you leave early in the morning you will have most of the day in Florence.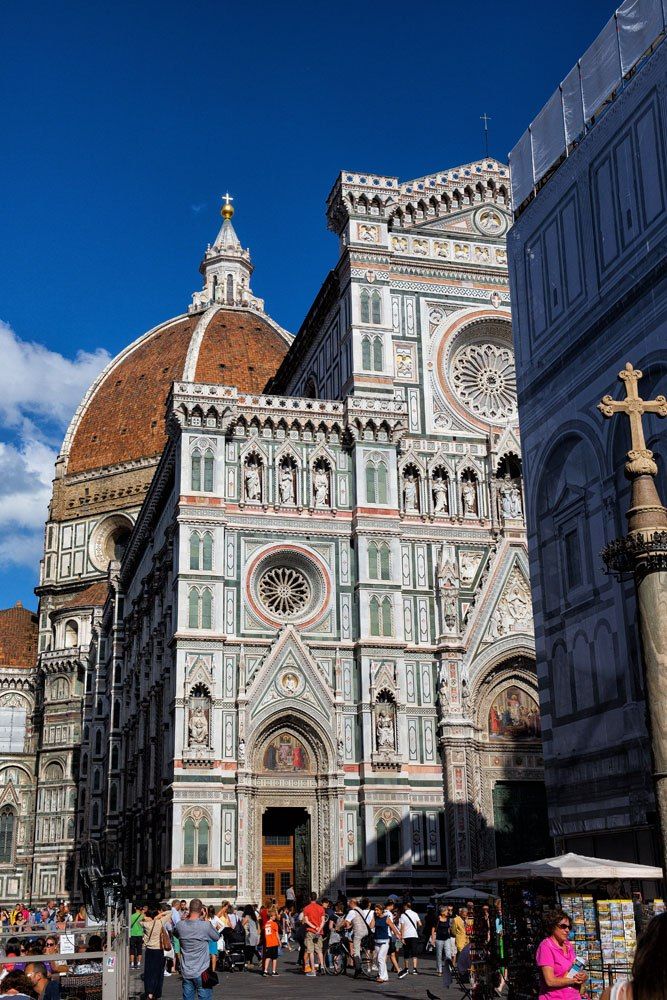 On this itinerary, you have three days in Florence and Tuscany. Florence needs at least one full day to see the main sites. You should also spend one full day in Tuscany. There are numerous hill towns to visit as well as Siena, one of our favorite spots in Italy. You have to decide how to spend the third day: more time in gorgeous Florence or another day in Tuscany, visiting the small towns and vineyards.
To get around Tuscany, we recommend hiring a driver. This allows you to sit back and enjoy the views and the wine without the hassles of parking and navigating between the towns. If you are more independent, you can rent a car (this is what we did after our terrible experience with the public bus system in Italy). We do not recommend the bus. On more than one occasion, the bus failed to show up, leaving us stranded on the side of the road. This not only happened in Tuscany but also Sorrento and Amalfi.
You can also join one of these tours to Tuscany from Florence.
Day 6 & 7: Cinque Terre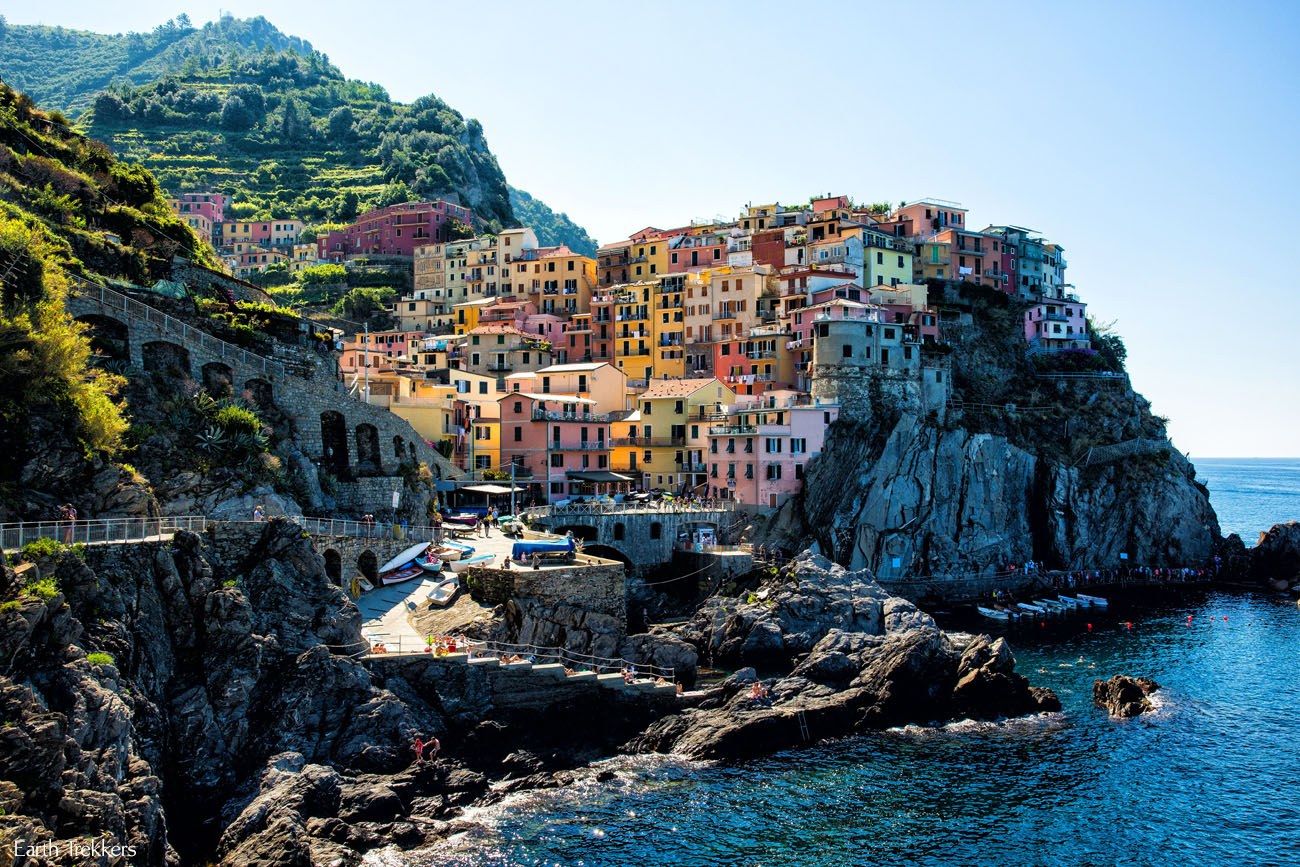 On the morning of day 6, take the train from Florence to the Cinque Terre. It takes between 1.5 to 3 hours to get to the Cinque Terre. Direct trains take less time but there are many more options that have a transfer in Pisa. You can take a few hours to visit Pisa on the way to the Cinque Terre, but you would be missing out on some valuable time in the Cinque Terre.
If you are booking a train to the Cinque Terre, you will arrive in La Spezia and then take the local train to one the five towns of the Cinque Terre. It takes just 9 minutes to travel from La Spezia to the first town, Riomaggiore, and trains run very frequently.
The Cinque Terre is magical. Five picture perfect towns perched along the Mediterranean coastline just waiting to be explored. You can spend a full day hiking between them or use the train to hop between towns.
Day 8 & 9: Venice
Take the train from the Cinque Terre (La Spezia) to Venice. There are no direct trains. Most trains transfer in either Milan or Florence. The quickest journey takes 4 hours but some can take over 6 hours. For your day of travel, book the shortest, most convenient train in the morning, so you have the afternoon to spend in Venice.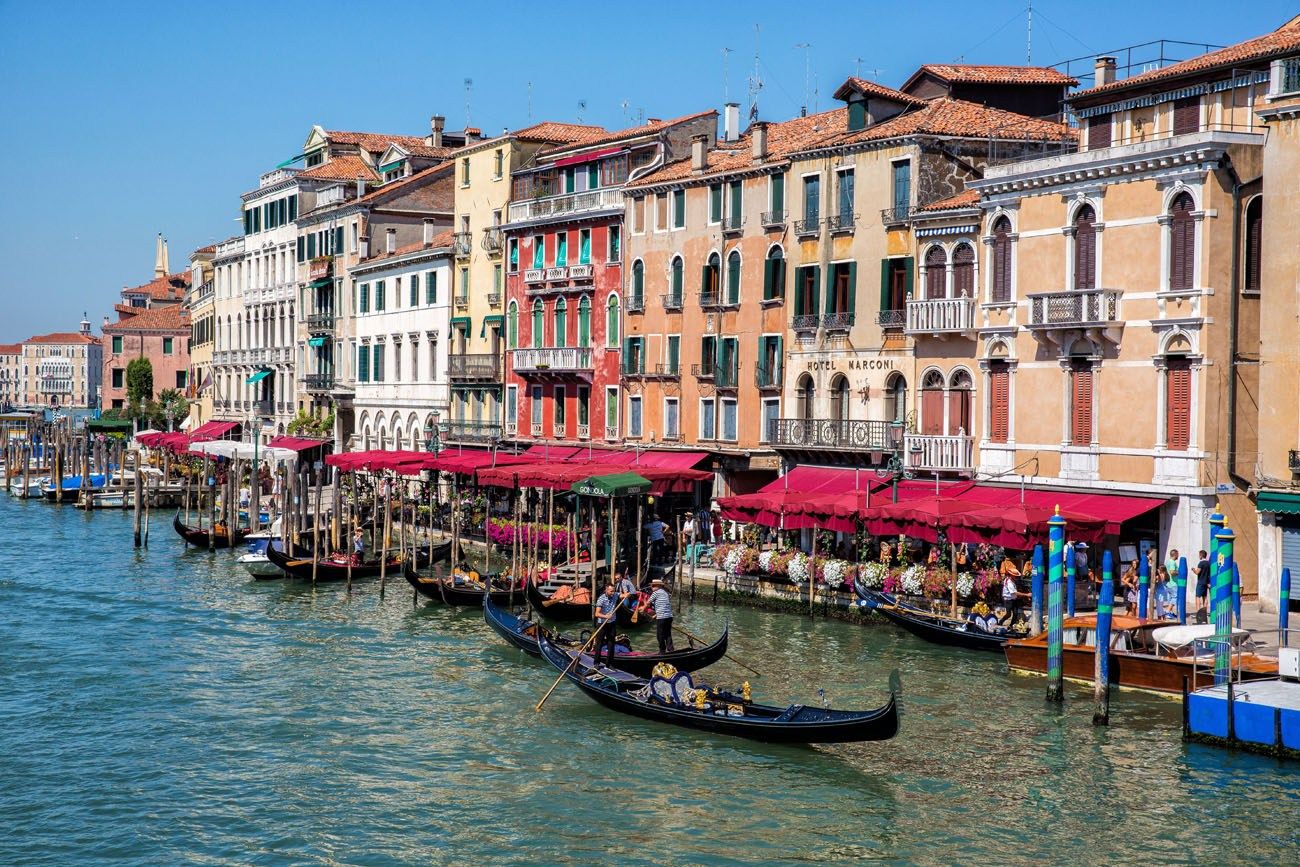 One day in Venice is really all you need to see the main highlights. Spend the extra time by cruising out to Murano and Burano or simply wandering the canals some more.
Day 10
Begin your travels home. Or, for those with more time, continue onto your next destination.
---
#2 Rome, Florence & the Amalfi Coast
Venice and the Cinque Terre did not make this itinerary, but what you are getting is a drive along the stunning Amalfi Coast, a day trip out the beautiful island of Capri, a visit to Pompeii, and an extra day in Rome.
10 Days in Italy: Rome, Amalfi Coast, Florence & Tuscany
Day 1: Arrive in Rome
Day 2: Rome
Day 3: Rome
Day 4: Sorrento and Pompeii
Day 5: Capri
Day 6: Amalfi Coast
Day 7: Florence
Day 8: Florence
Day 9: Tuscany
Day 10: Fly home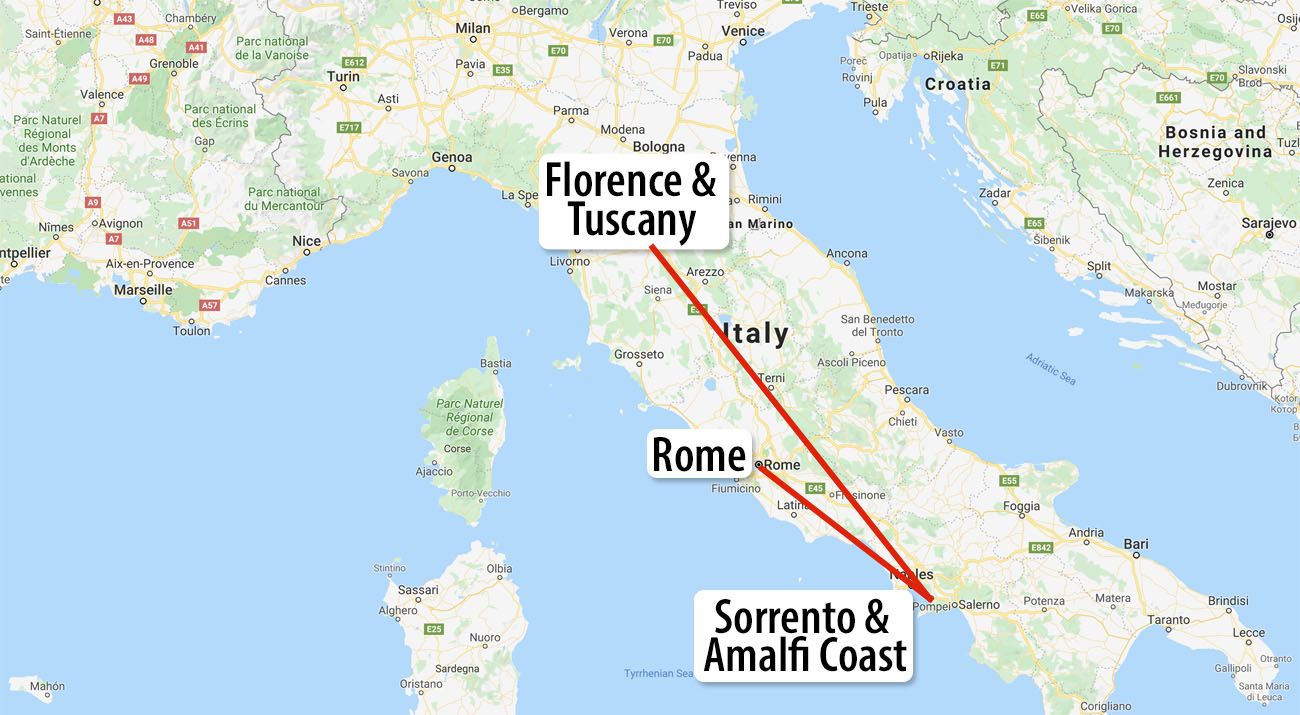 Day 1, 2 & 3: Rome
On this itinerary you have one extra day in Rome. This gives you plenty of time to explore this city. Even so, it will be a very busy three days.
Trastevere Neighborhood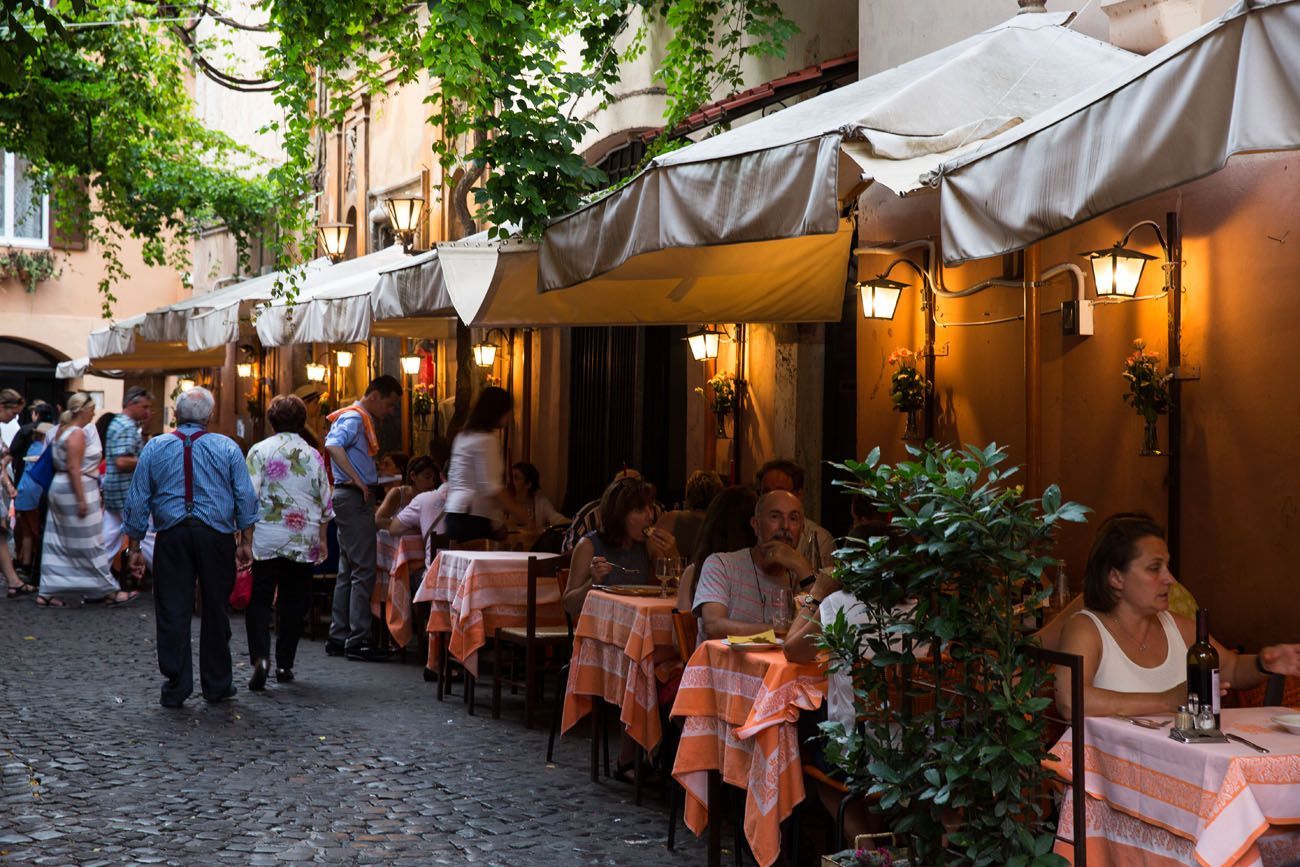 Day 4: Pompeii and Sorrento
Today, you will visit Pompeii in transit between Rome and Sorrento. This is relatively easy to do. From Rome, take the train to Naples (70 minutes). Once in Naples you will transfer to the Circumvesuviana train. You can purchase tickets right before boarding the Circumvesuviana train so there is no need to buy them in advance. It takes 36 minutes to travel from Naples to Pompeii (get off at the Pompeii Scavi station).
PRO TRAVEL TIP: The Circumvesuviana train is a local train (similar to riding the subway in New York City) and it can be hot and crowded, especially during the summer months. It's not as nice as the faster trains in Italy, but is a convenient, budget friendly option for getting to Pompeii and Sorrento. Always beware of pickpockets while using trains and other public transportation in Italy. If you want to skip out on this "budget friendly experience," you can hire a private driver in Naples instead of taking the Circumvesuviana.
While touring Pompeii, you can store your luggage in the luggage storage facility on the lower level of the Pompeii Scavi station.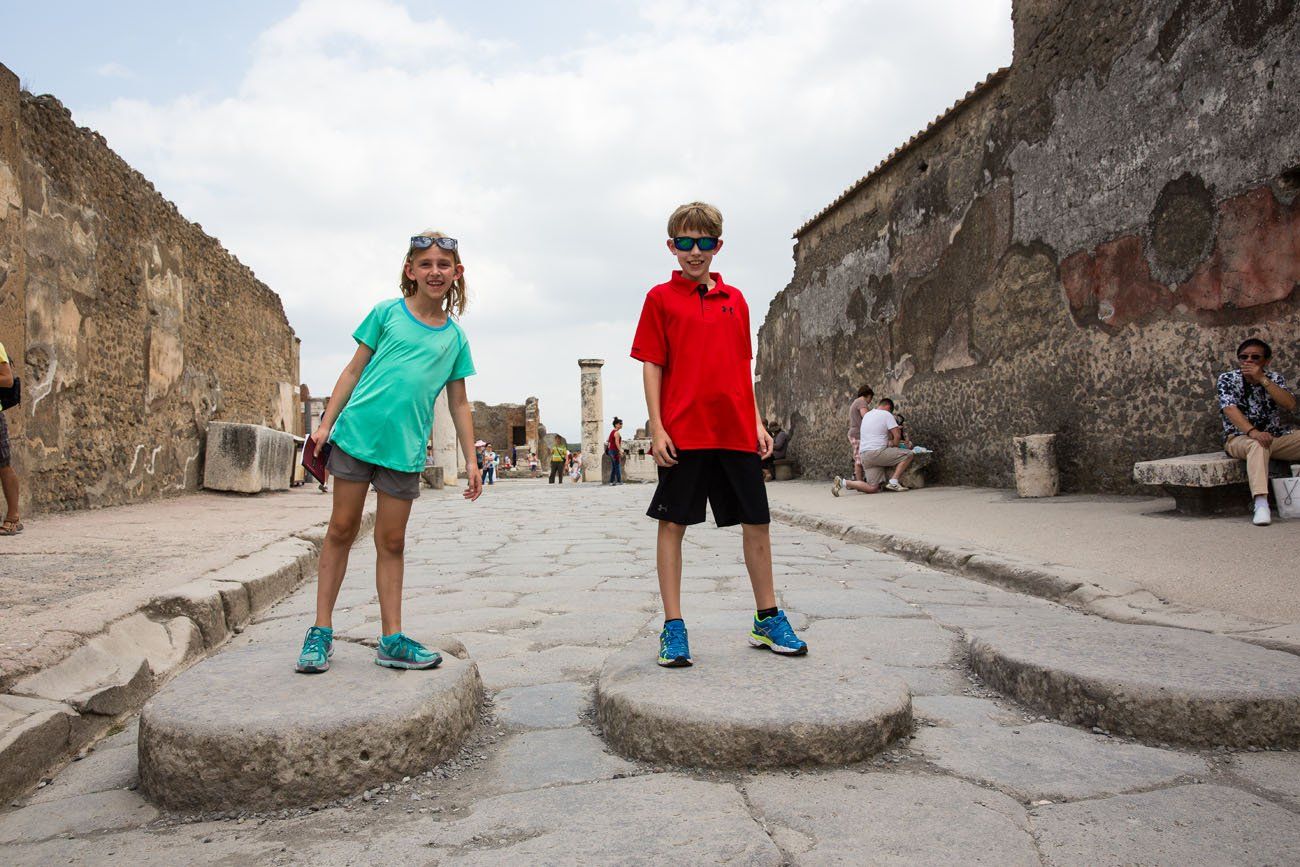 After touring Pompeii, pick up your luggage and then take the Circumvesuviana train to Sorrento. Most likely you are arriving in the mid to late afternoon. After checking into your hotel (your home base for 3 nights), stroll along the marina, have dinner, and try the limoncello…it's delicious!
Sorrento and Mt. Vesuvius
Day 5: Capri
Capri is just 20 minutes away from Sorrento by boat. Once in Capri, take a boat tour around the island, enjoy the breathtaking view from Mount Solaro, and explore the Grand Marina. You can even go hiking if you like.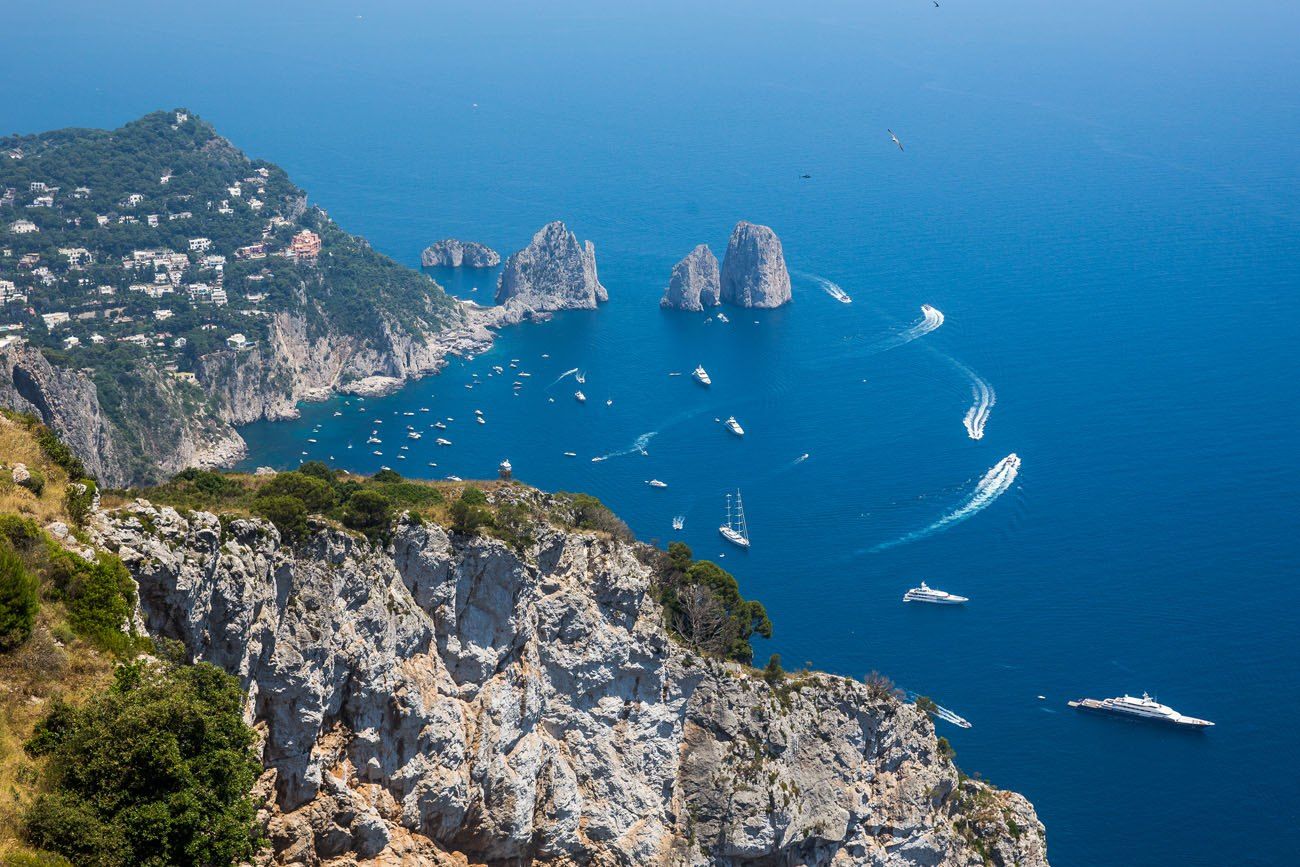 Day 6: Amalfi Coast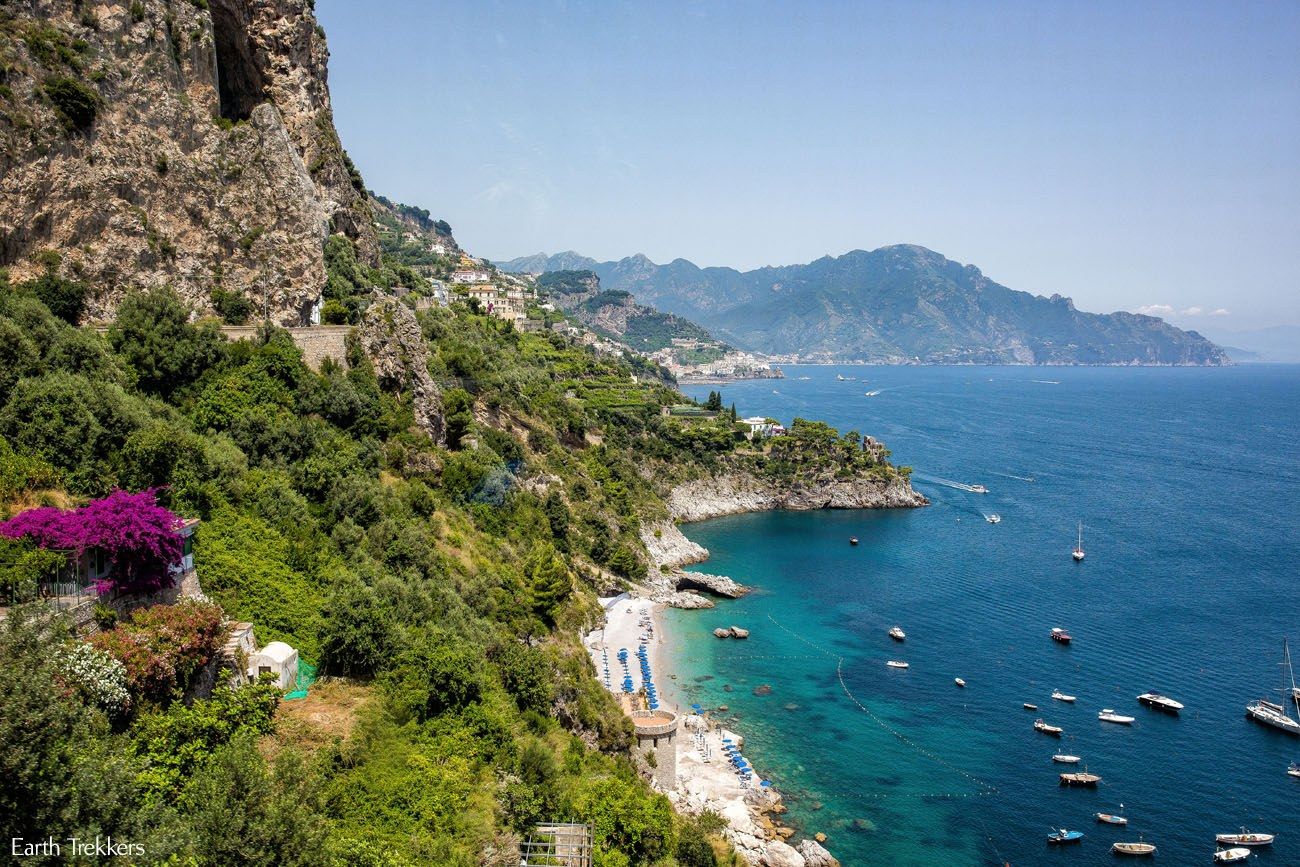 From Sorrento, take a day trip to the Amalfi Coast. This is described as one of the most scenic drives in the world. Along the way, visit the towns of Positano, Amalfi, and Ravello.
Positano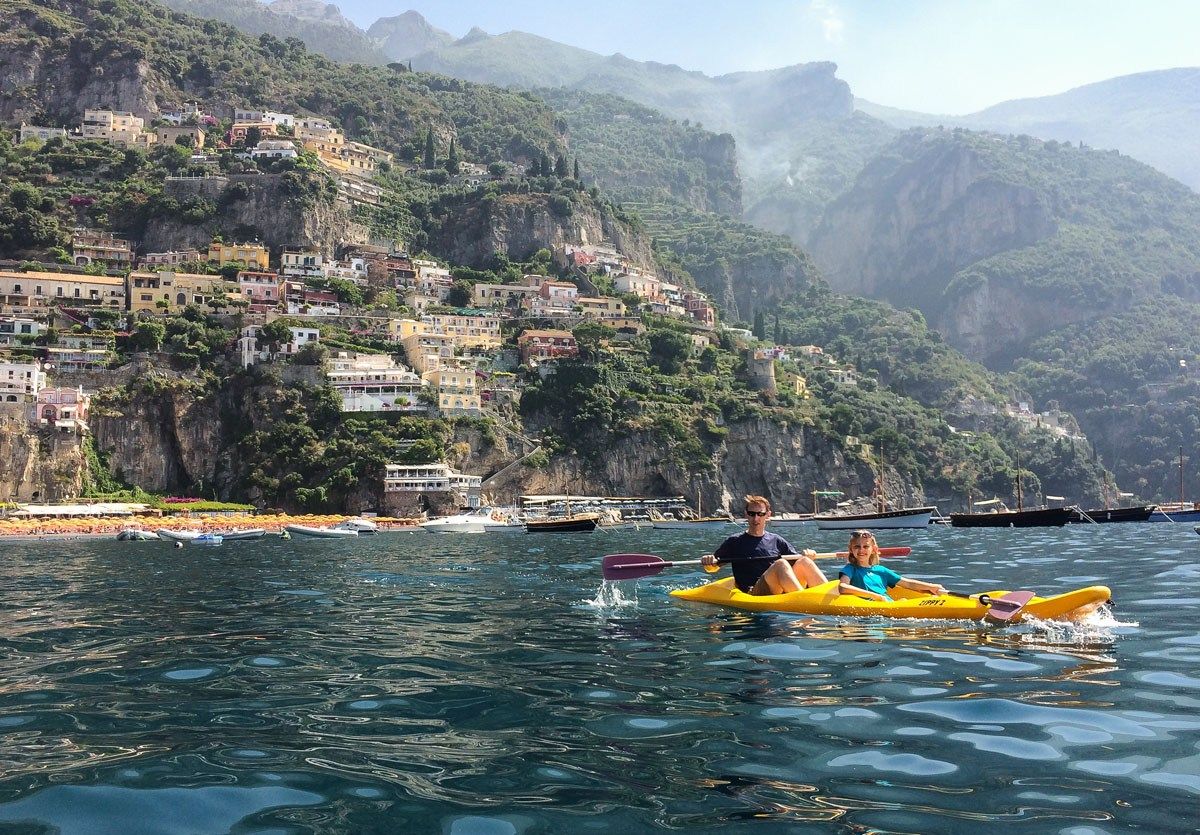 The best way to get around is by private driver. Parking can be a huge hassle (avoid self-driving the Amalfi Coast during peak season) and using the public bus system can be a nightmare (been there, done that, and we had a miserable experience).
Day 7, 8 & 9: Florence and Tuscany
The morning of day 7 is spent traveling from Sorrento to Florence. You can take the Circumvesuviana train (1 hour, cheap) or take a private driver (1 hour, expensive) to the Naples train station (Napoli Centrale). From Naples it is a 3-hour train ride to Florence. It is a gorgeous journey, especially the final hour, as you travel through Tuscany.
Divide your time between Florence and the hill towns in Tuscany.
The view from San Gimignano
Day 10
Begin your travels home. Ideally, fly home from the Florence airport. While researching flights, if you find that you don't have great options from this airport, you might have to return to Rome and fly home from here.
Optional Variation of this Italy Itinerary
For this itinerary, you can fly into Naples, visit Sorrento and the Amalfi Coast, and then continue north to Rome and Florence. This saves you some time traveling back and forth from Rome to the Amalfi Coast. However, for many people, it might be easier and cheaper to fly into Rome, which is why I have the itinerary written the way it is.
---
#3 Off-the-Beaten-Path
For those who don't mind skipping some of the more popular cities, this Italy itinerary includes several wonderful, off-the-beaten-path destinations. We love this itinerary because it includes some of our favorite spots in Italy. You even get to explore a hidden gem of Europe, San Marino.
For this Italy itinerary you will need to rent a car. You can pick it up on day 1 at the Venice airport or on the morning of day 2 before leaving Venice.
10 Days in Italy: Venice, Dolomites, Verona, San Marino & Tuscany
Day 1: Arrive in Venice
Day 2: Venice
Day 3: Dolomites
Day 4: Dolomites
Day 5: Verona
Day 6: San Marino
Day 7: Florence
Day 8: Tuscany
Day 9: Tuscany
Day 10: Fly home
Day 1 & 2: Venice
With one and a half to two days in Venice (depending on what time you arrive on day 1), you have just enough time to explore the best of Venice and visit Murano, Burano, and/or Lido Island.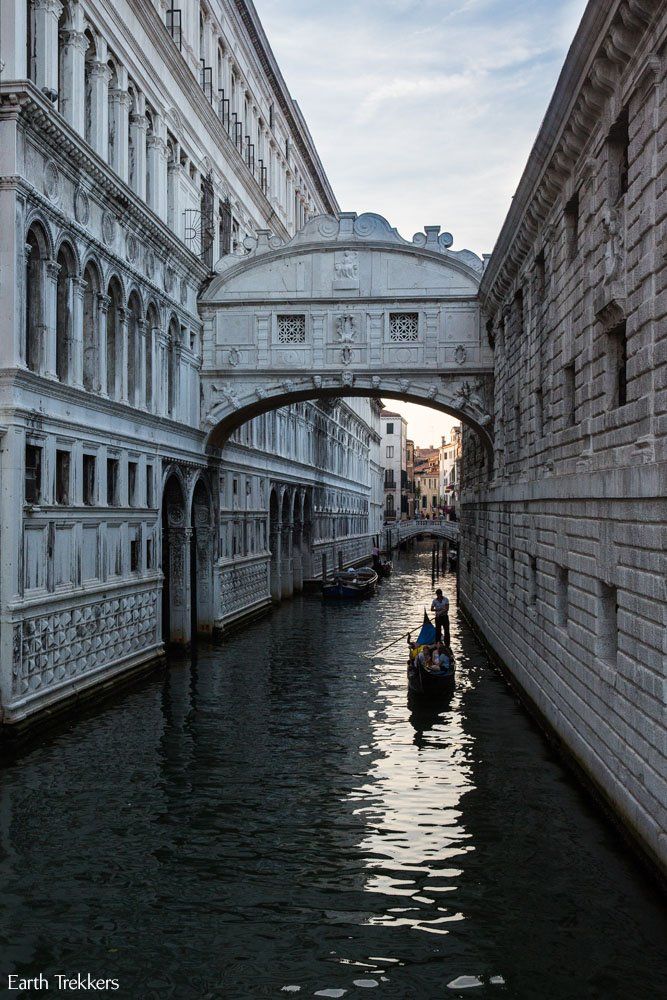 Day 3 & 4: Dolomites
The Dolomites are one of the most gorgeous spots in Italy that we have seen. This is hiking paradise. There are numerous trails, from short easy hikes to all day affairs. The views are spectacular, and you don't have to be a hiker to enjoy a trip here.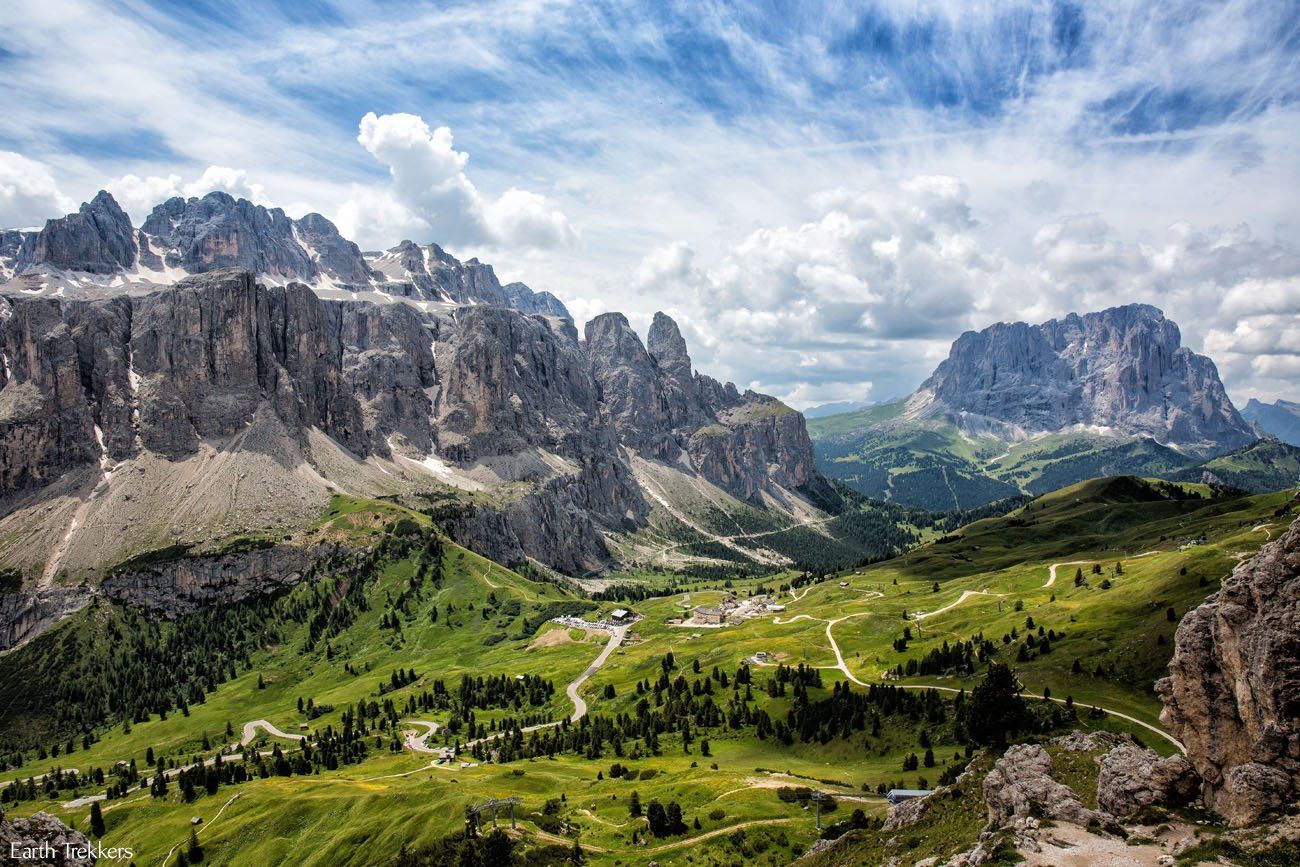 In the Dolomites, the two most popular towns to base yourself are Bolzano and Cortina d'Ampezzo. It takes about 2.5 hours to get to either town from Venice. Later, when you transfer to Verona, it is a 2-hour drive from Bolzano and a 3.5-hour drive from Cortina d'Ampezzo. The drive from both locations is gorgeous. Most of the hikes we did were located near Cortina d'Ampezzo.
Day 5: Verona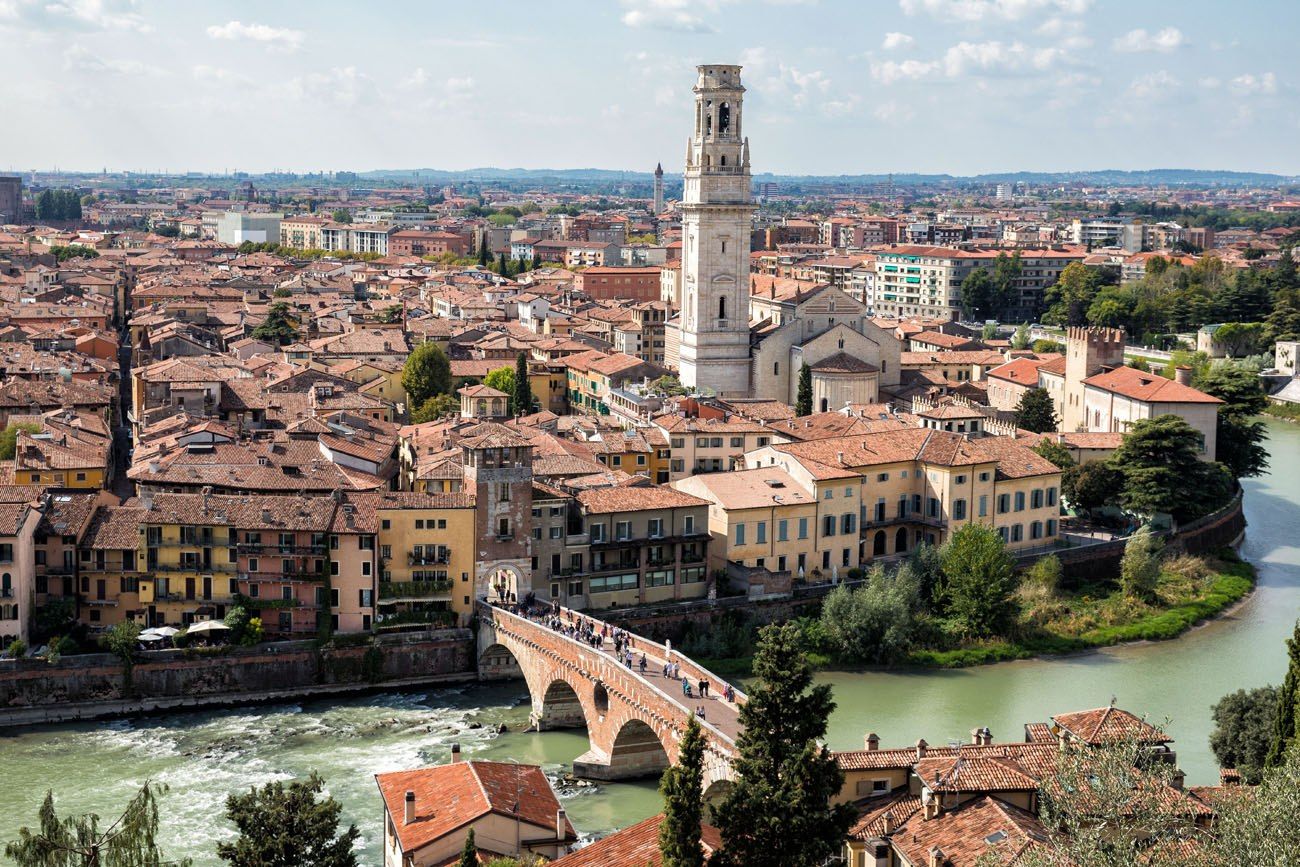 Verona is gorgeous, similar to Venice except without the canals, the decay, and the huge numbers of tourists. This is another one of those cities that is perfect for getting lost in (and eating a lot of gelato). Enjoy this low-key day exploring this beautiful city.
Day 6: San Marino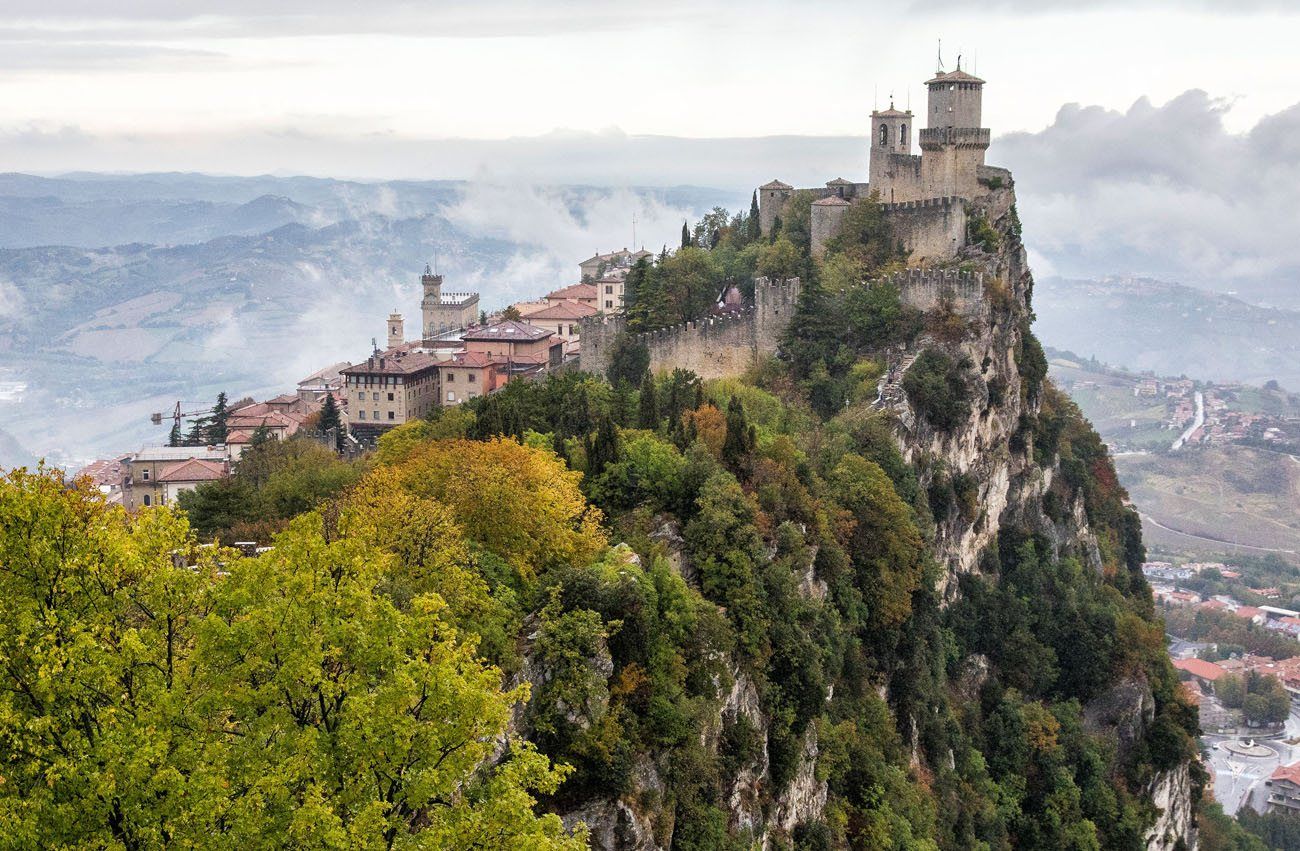 In the morning drive to San Marino (3 hours, mostly on the highway). You will have the rest of the day to explore this gorgeous, underrated destination in Europe.
Day 7, 8 & 9: Florence and Tuscany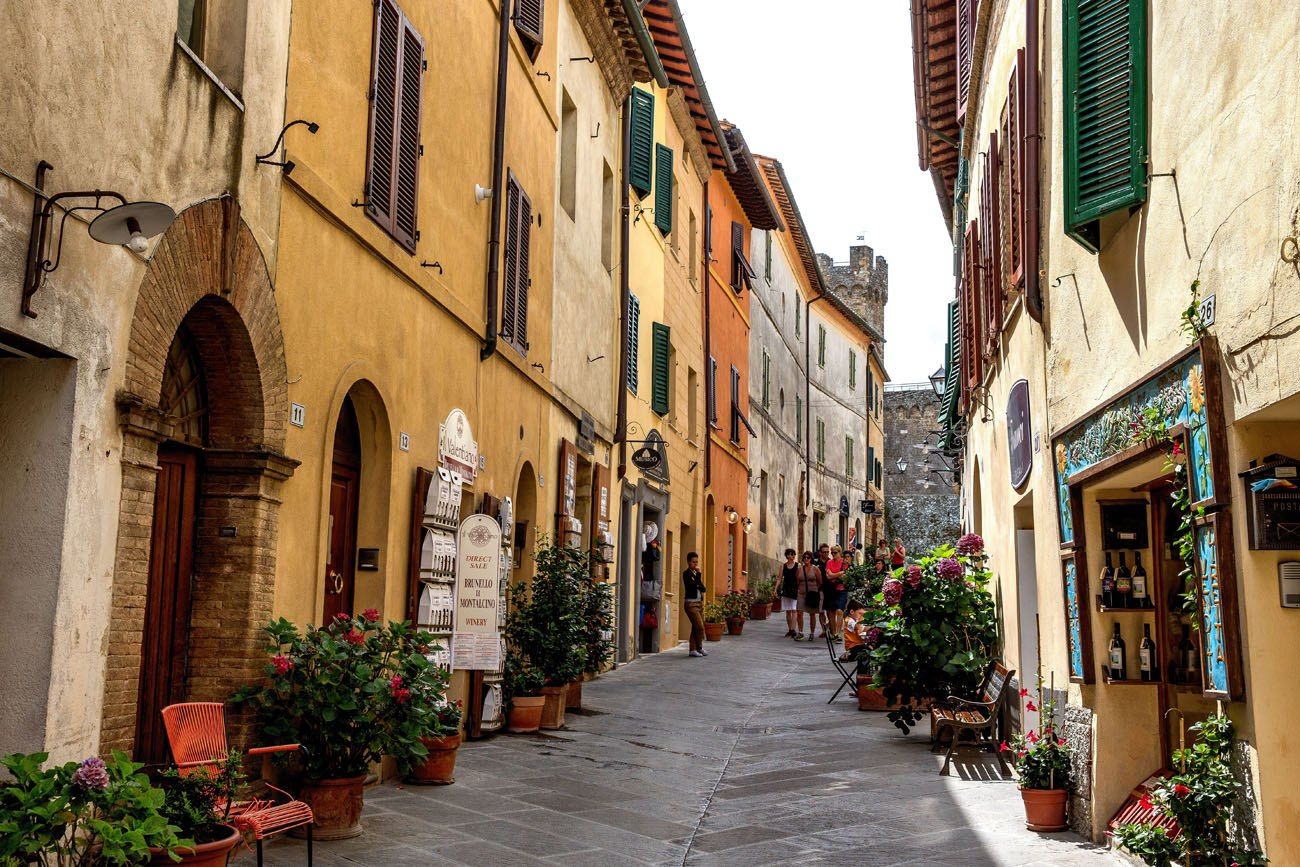 Since you have a car, take your pick of where you want to stay in Tuscany. You can choose Florence, Siena, or any of the Tuscan hill towns, such as Montepulciano, Pienza, or San Gimignano, just to name a few. Or even stay in a villa for three nights. It just depends on what kind of experience you want to have.
We recommend one day in Florence and two days exploring Tuscany.
Day 10
Begin your travels home. Ideally, fly home from the Florence airport. While researching flights, if you find that you don't have great options from this airport, you might have to return to Rome and fly home from here.
---
With More Time
With only 10 days in Italy, it's tempting to squeeze in as many destinations as possible. But sometimes the best experience is going slower and visiting fewer cities.
If you are lucky enough to have more than ten days, consider adding more time to Tuscany, Rome, or any of the destinations listed in this itinerary, rather than adding a quick visit to another city. I know that it is tempting to try to see as much as possible, but your holiday may be more enjoyable if you slow down a little bit.
If you have 14 days, you can visit Rome, Florence, Venice, the Amalfi Coast, and the Cinque Terre. Learn how to do it in our 14 Day Italy Itinerary.
Best Time to go to Italy
Spring and fall are the best seasons to visit Italy. The weather is generally pleasant during this time.
Summer is peak season so expect huge crowds of people and more expensive accommodations. Italy can also be very busy during Easter week and around Christmas.
Italy Travel Guide
If you need more information about traveling to Italy, check out our Italy Travel Guide. It has lots of articles and advice to help you plan the perfect trip.
Designing Your Own Italy Itinerary?
These three itineraries make a great starting point for designing your own custom itinerary to Italy. For more tips and tricks to help you plan the perfect itinerary, consider reading this article:
7 Things to Know When Planning Your First Trip to Europe
---
Are you planning a trip to Italy? If you have any questions about how to plan your Italy itinerary, let us know in the comment section below.
Going to Italy? Buy the Guide:
You Might Also Like: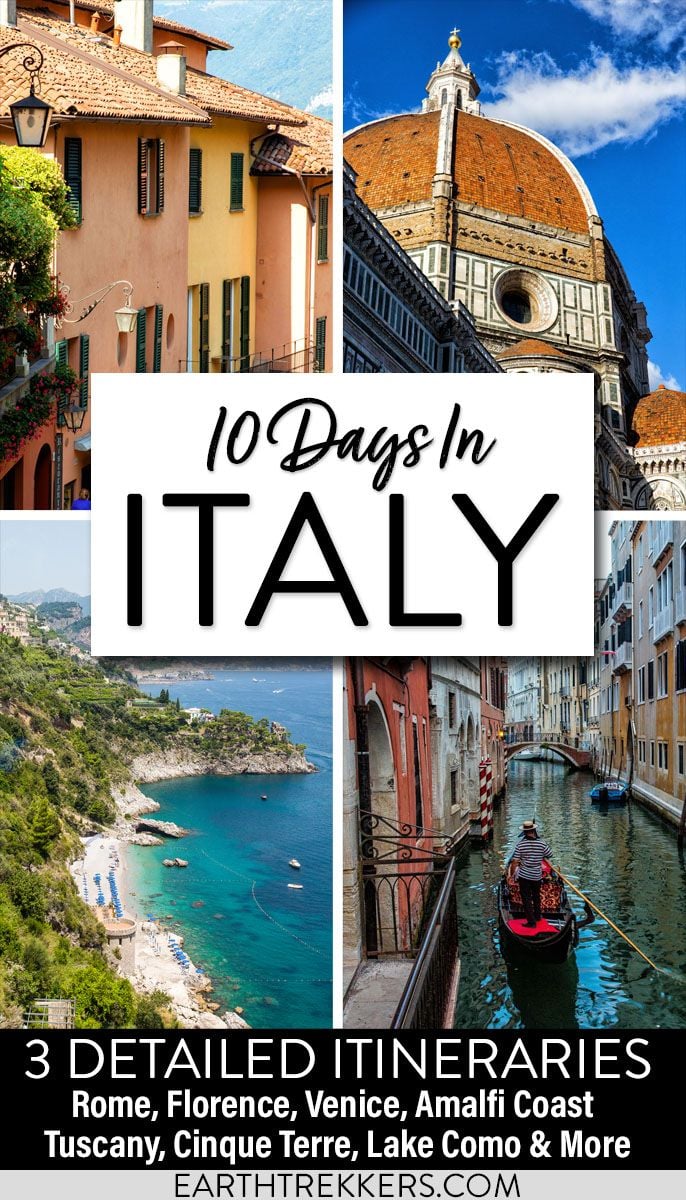 Note: This post contains affiliate links. When you make a purchase using one of these affiliate links, we get paid a small commission at no extra cost to you.
All rights reserved © Earth Trekkers. Republishing this article and/or any of its contents (text, photography, etc.), in whole or in part, is strictly prohibited.