Split, the second largest city in Croatia, is a mix of modern life and ancient history. With ruins dating back to the Roman Empire, a bustling waterfront, and fresh seafood served daily at many of the restaurants in town, Split is well worth a visit on a tour through Croatia.
If you are planning a trip to Croatia, here are our 10 best things to do in Split.
Best Things to Do in Split
1. Diocletian's Palace
Diocletian's Palace was built in 305 AD for the Roman Emperor Diocletian. This massive retirement complex sits in the center of the Old Town of Split. Over the centuries, the city of Split has grown up around Diocletian's Palace, and during this time, many of the Palace's buildings have remained intact. Diocletian's Palace is now a UNESCO World Heritage Site.
If you do one thing when you visit Split, you should explore Diocletian's Palace.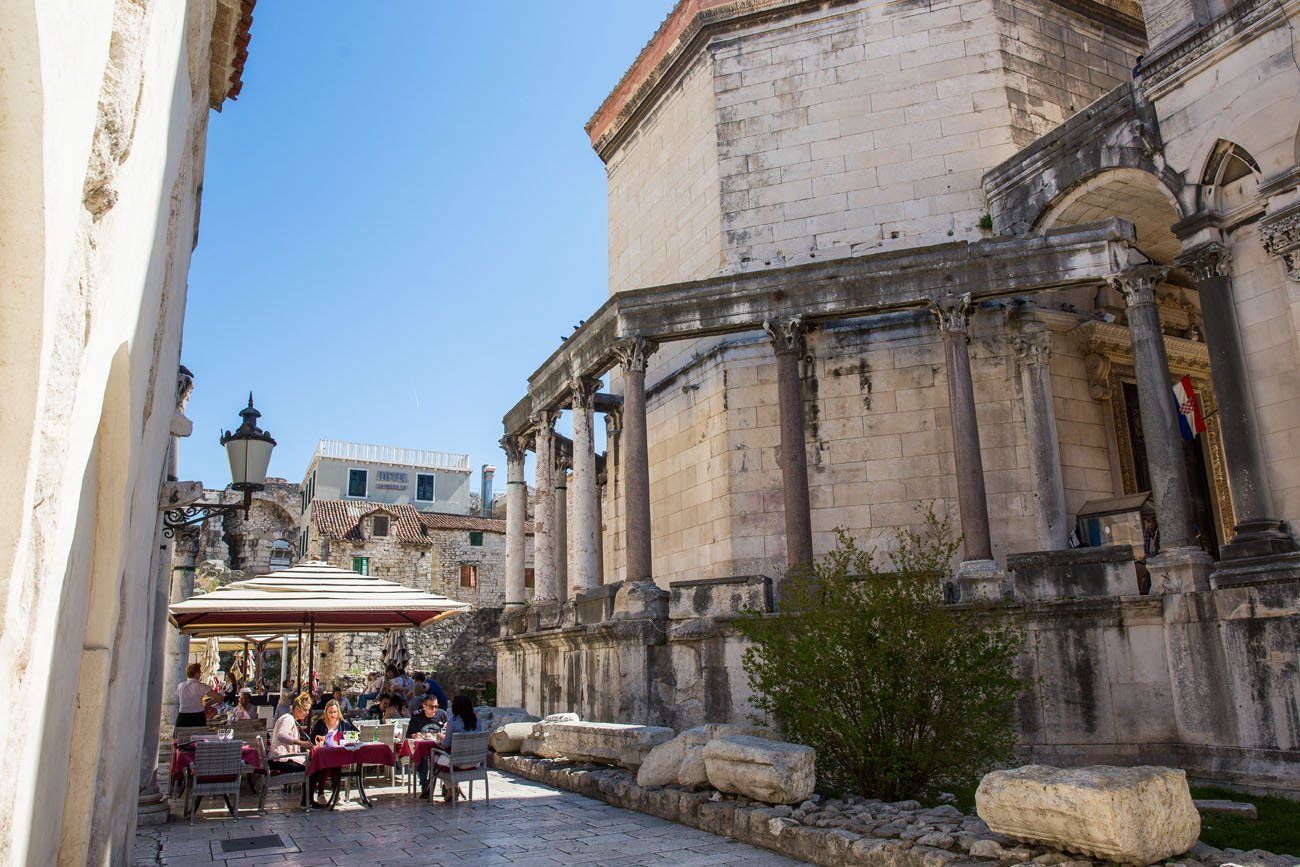 Important sites within Diocletian's Palace include the Peristyle (the center of the Palace), the Cardo (one of the main streets through the Palace), and the cellar. If you are a Game of Thrones fan, the cellar is a filming site. Daenerys kept her dragons here when she was in Meereen.
On this walking tour of the old town, visit Diocletian's Palace, the Cathedral of Saint Domnius, and the Riva promenade.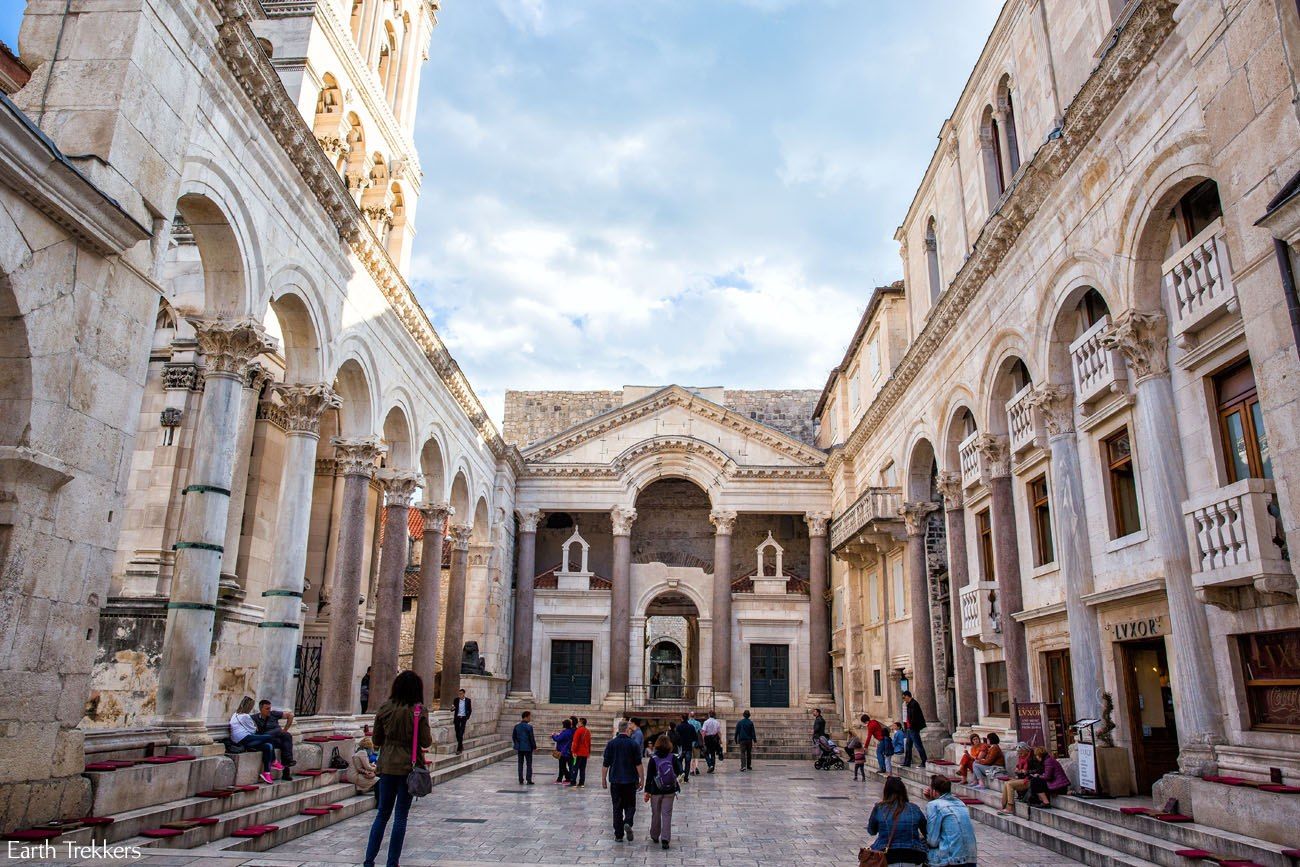 Peristyle | Best Things to Do in Split
2. Climb the Bell Tower of St. Domnius Cathedral
St. Domnius Cathedral is located within Diocletian's Palace. This is the oldest Catholic cathedral in the world, completed in the 7th century AD.
For the best view over the city, climb the Bell Tower.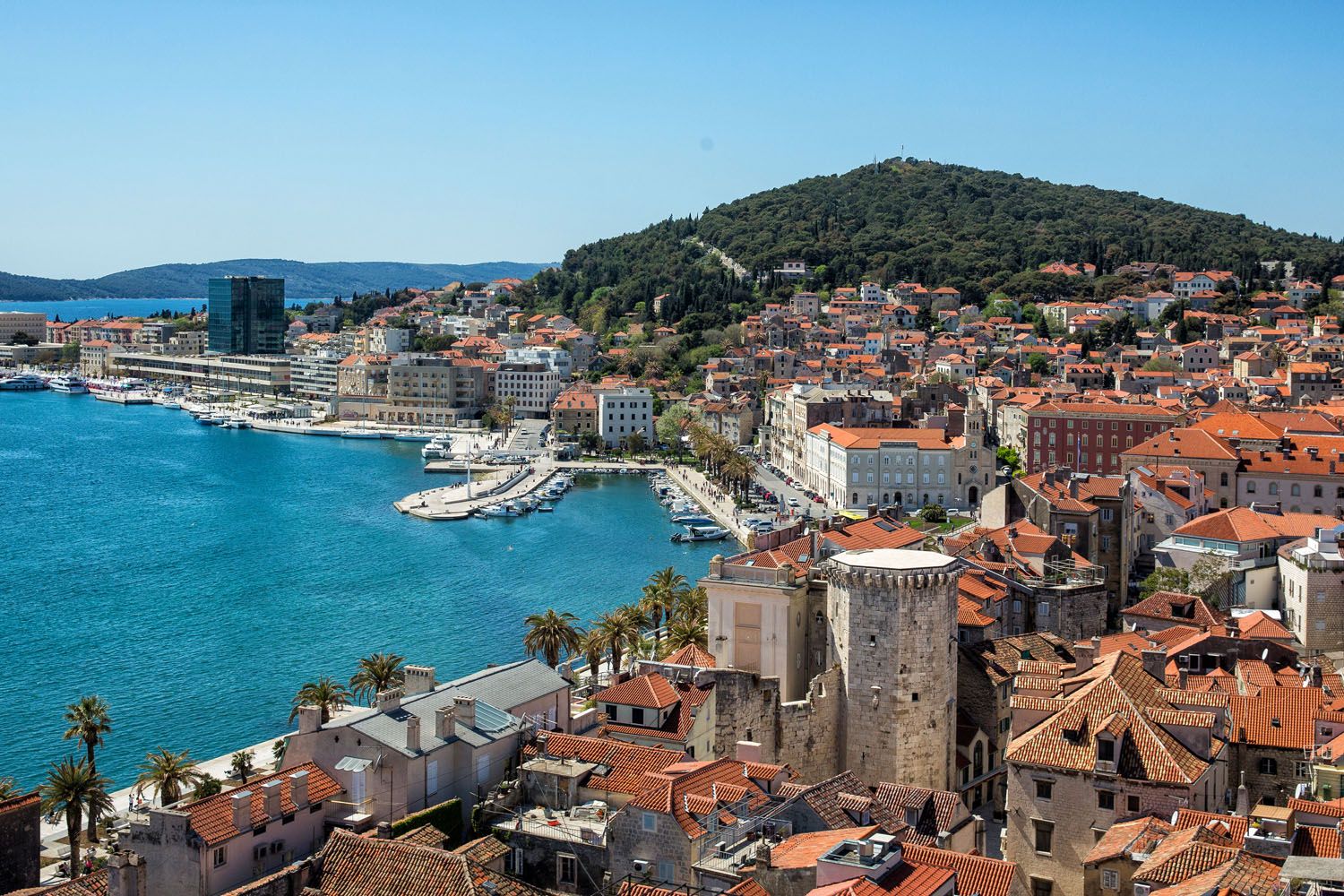 View from the bell tower | Best Things to Do in Split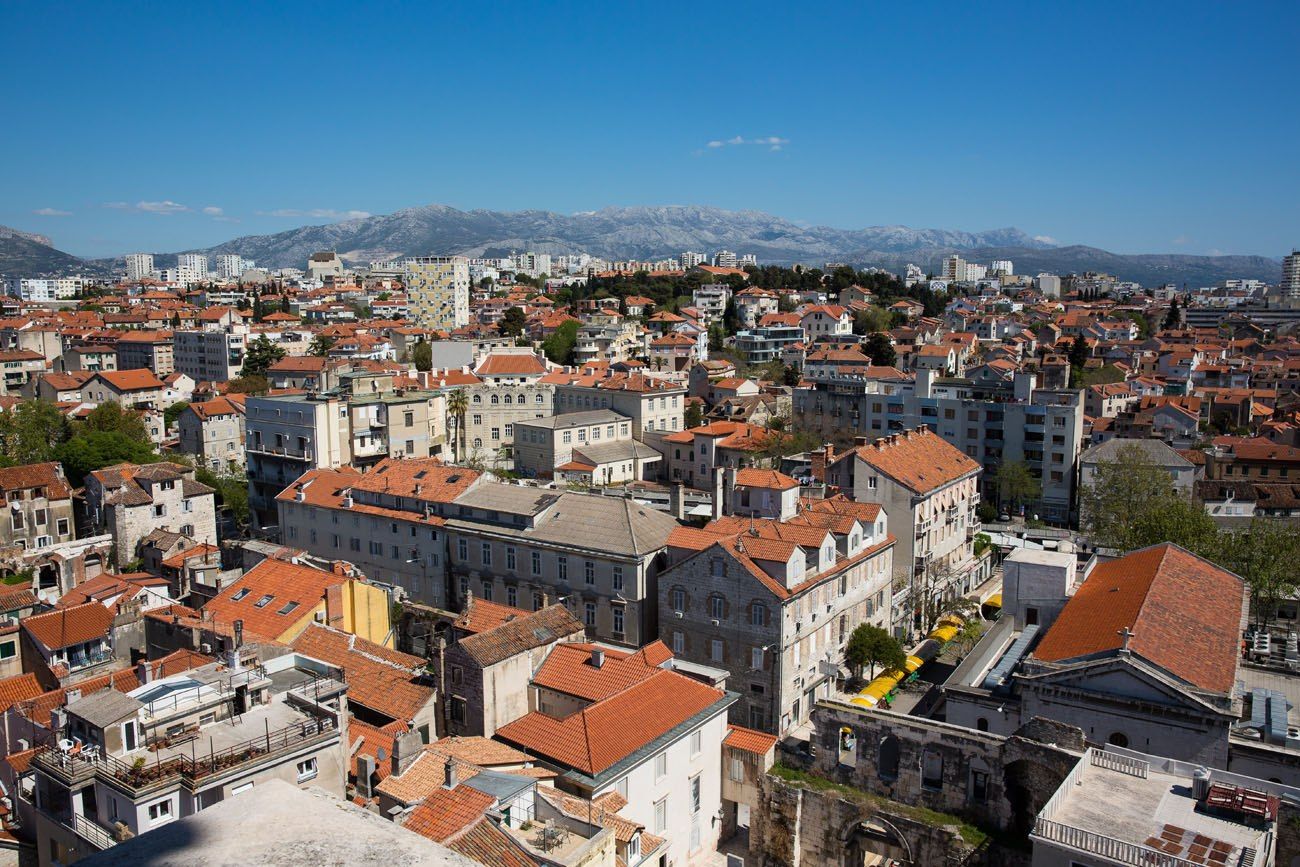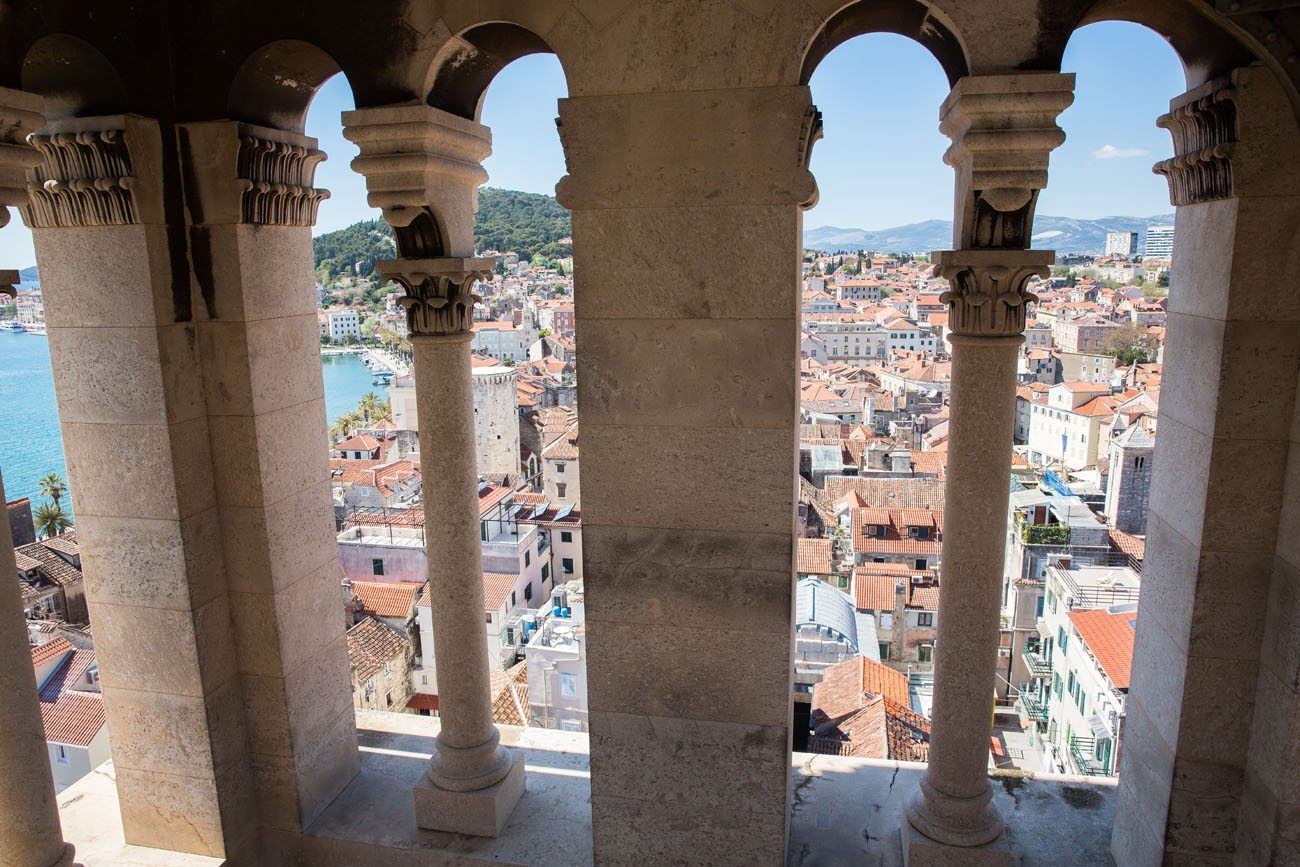 Inside the bell tower | Best Things to Do in Split
3. The Old Town
The Old Town of Split is the maze of streets and cobblestoned lanes that surround Diocletian's Palace. People's Square (Narodni Trg) is the heart of the Old Town. Cafes and restaurants spill out into the square and one of the highlights of a visit here is gazing up at the old town clock.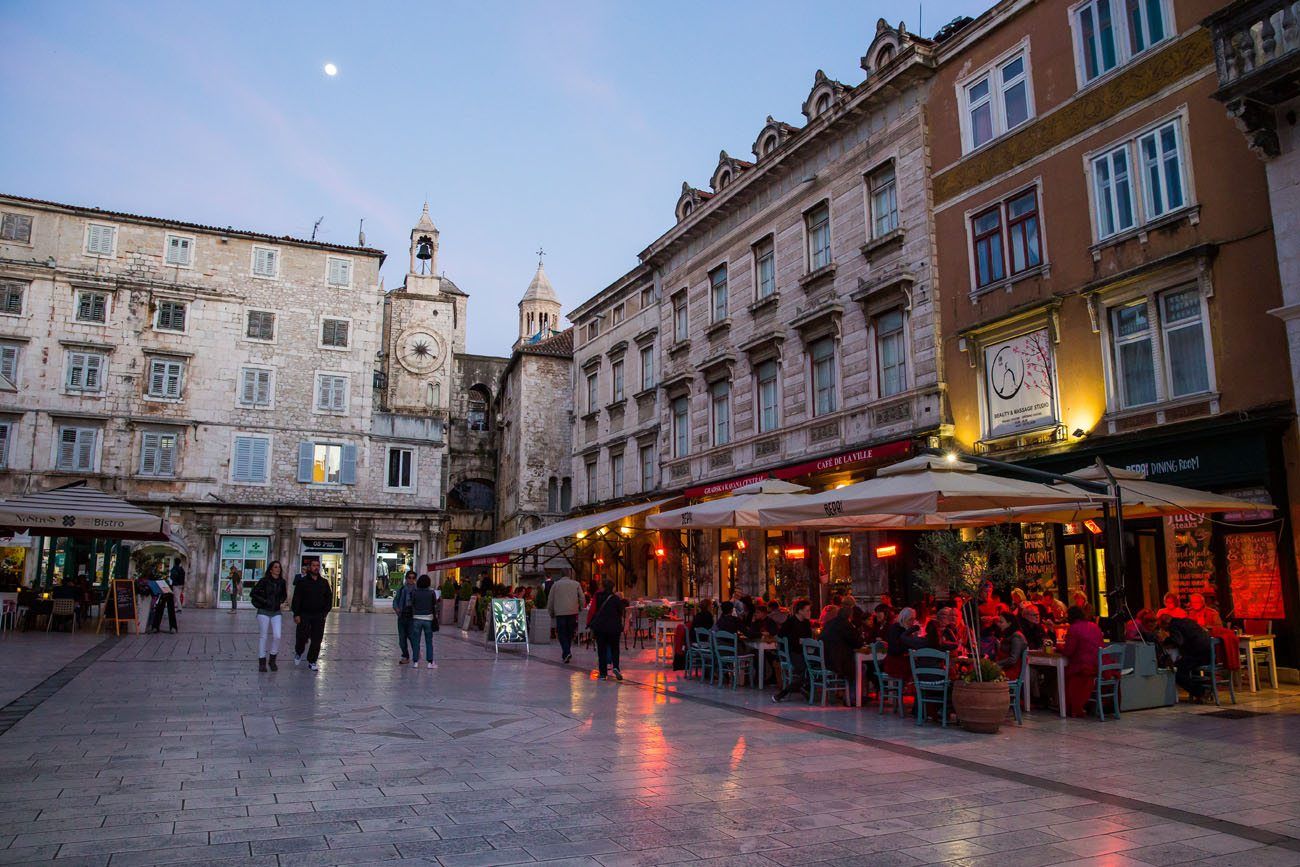 Old town of Split | Best Things to Do in Split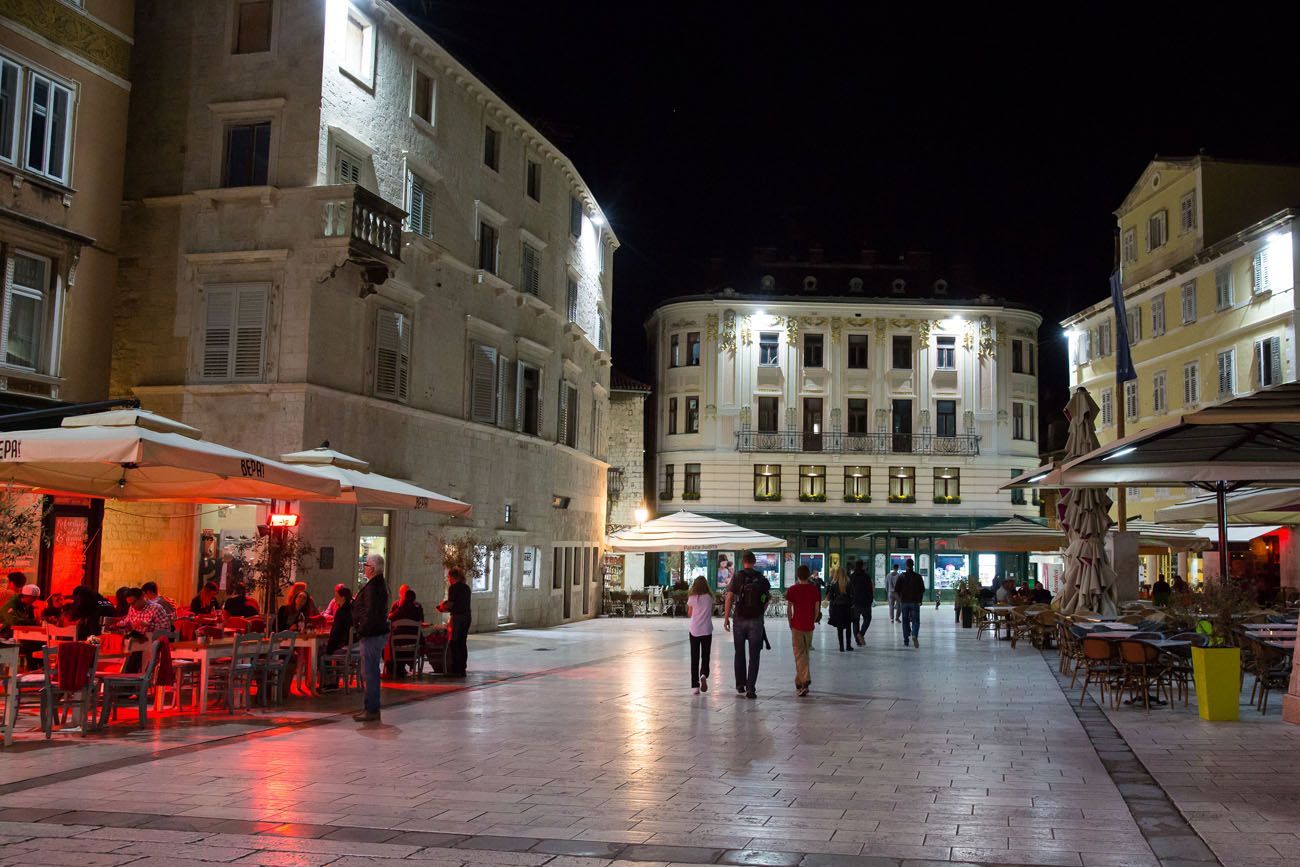 Old town at night | Best Things to Do in Split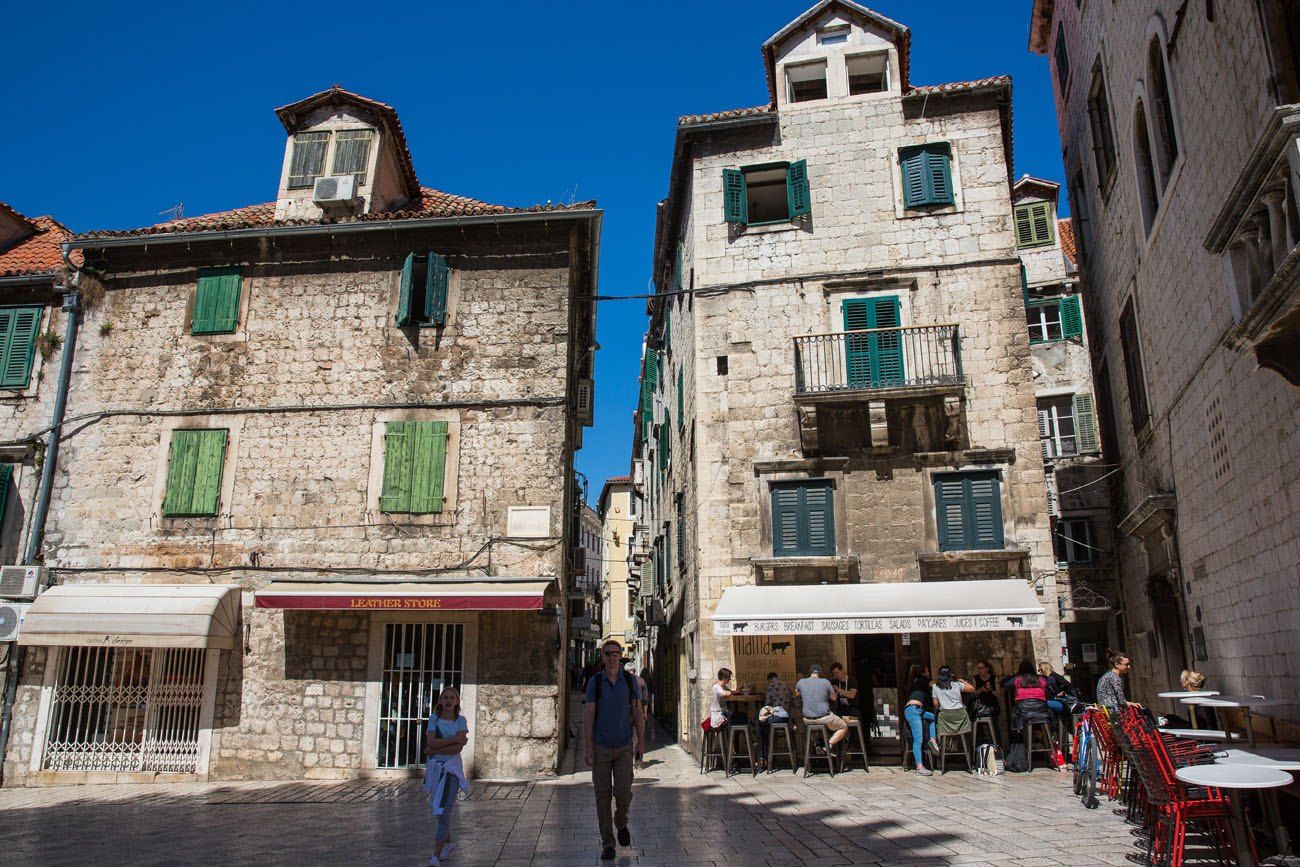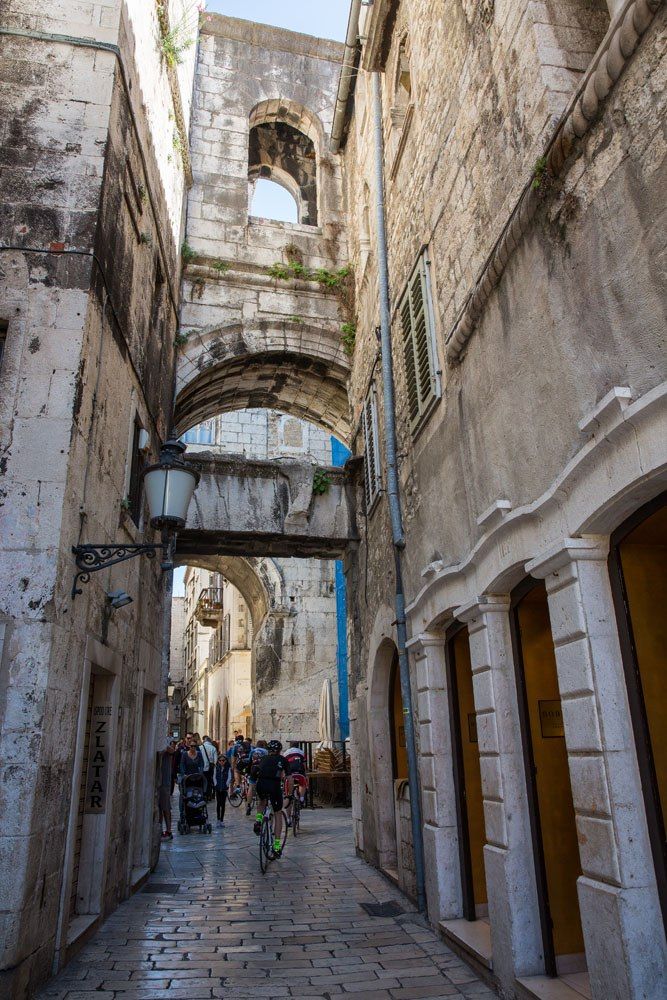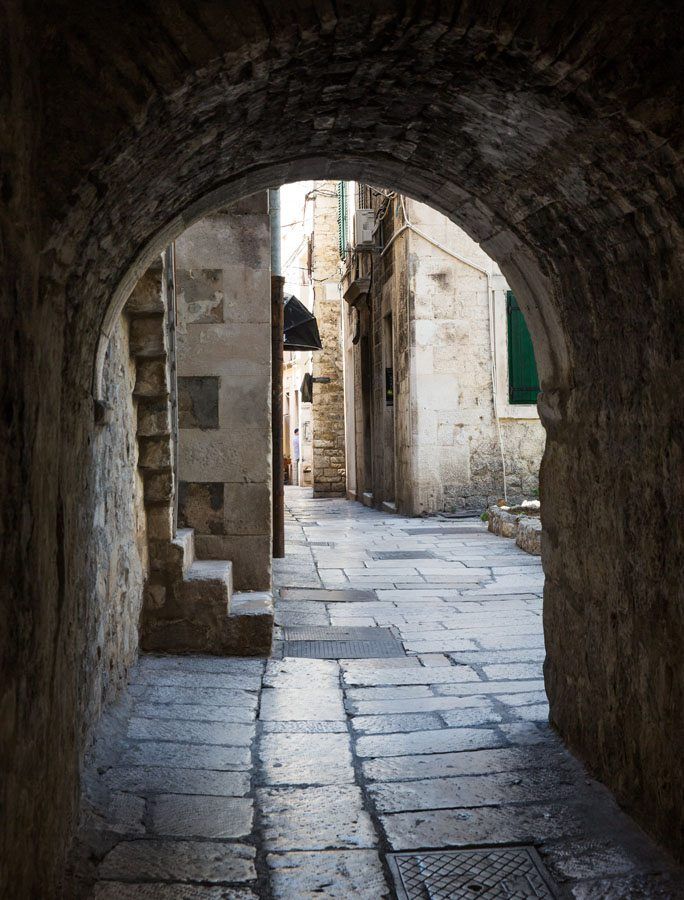 4. Stroll the Riva Promenade
The Riva is the harbor of Split. With palm trees, colorful buildings, and views out to the Adriatic Sea, this is a popular place for a stroll.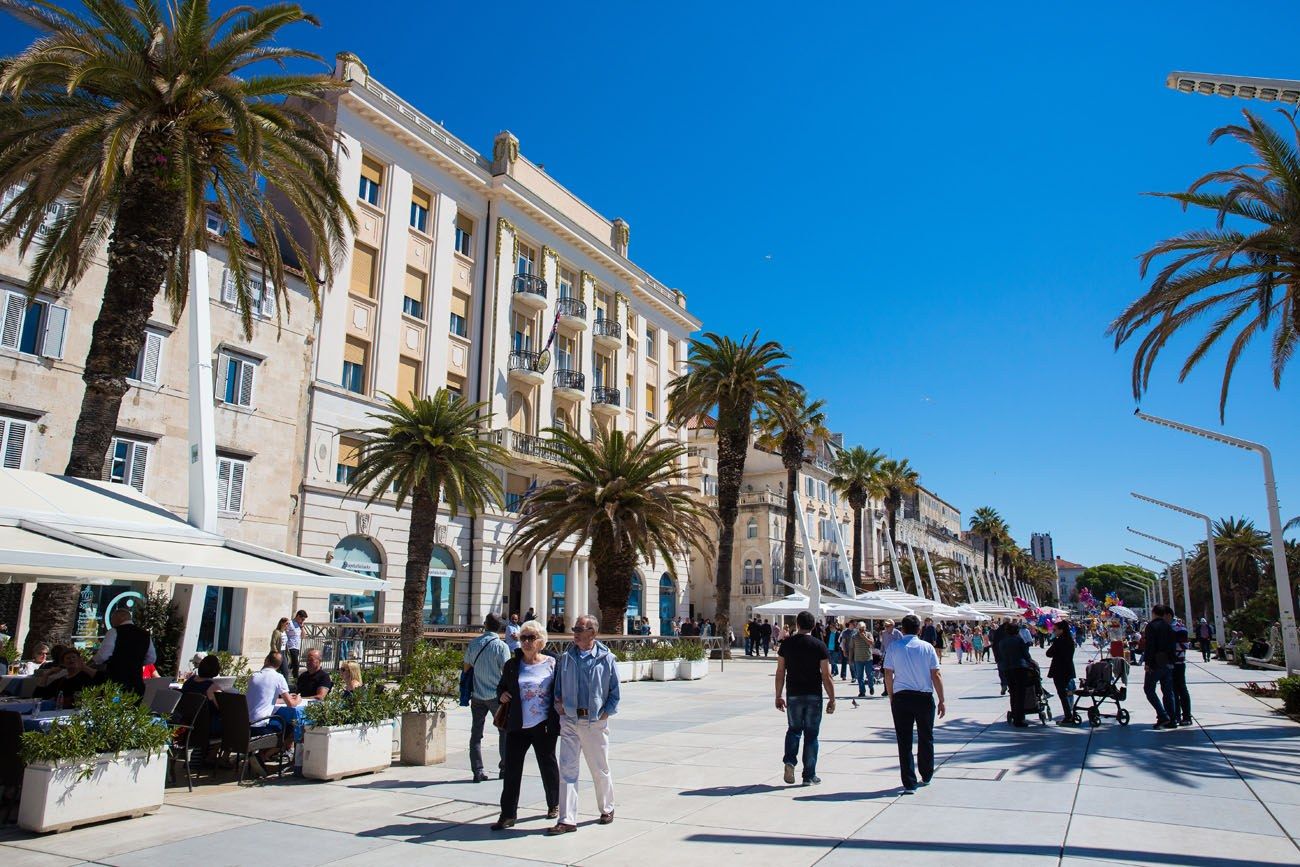 Riva Promenade | Best Things to Do in Split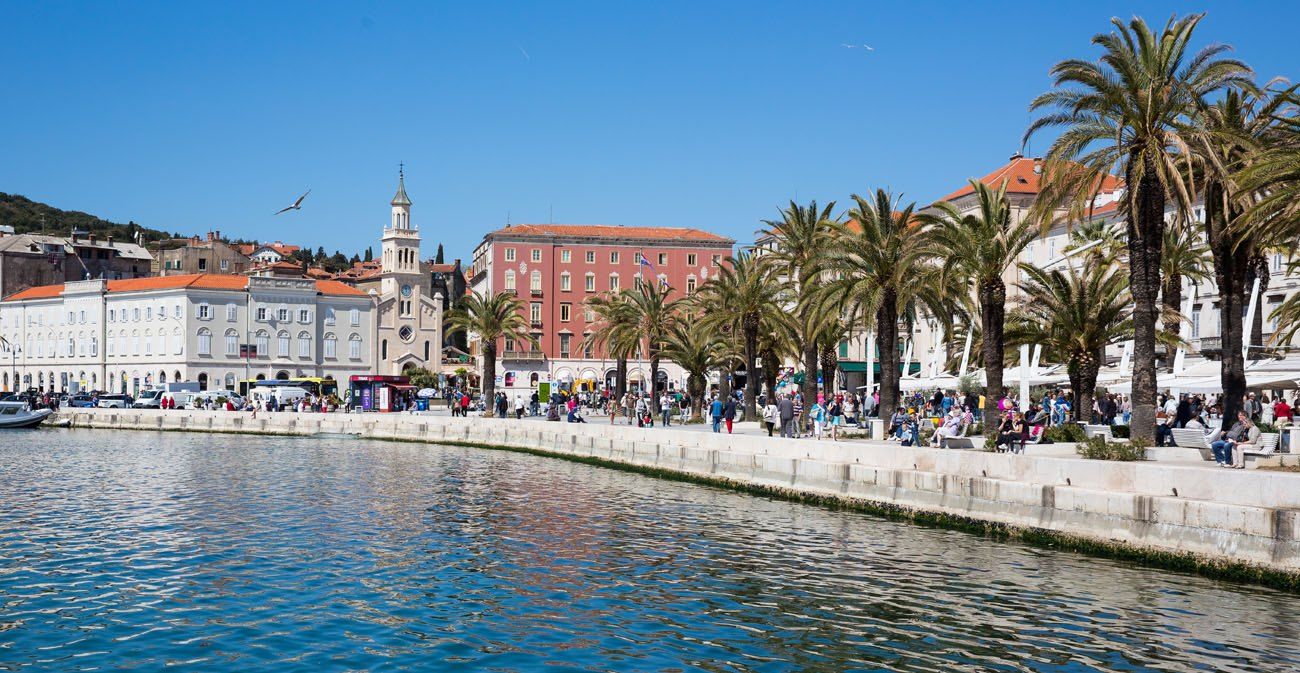 5. Climb Marjan Hill
The Marjan Peninsula sits just to the west of the Old Town. A series of trails crisscross their way over the peninsula. For another great view of the city, consider the stroll up Marjan Hill.
We assumed the best views would come at the top of the hill. But we were wrong. From the Vrh Marjana-Telegrin viewpoint we looked out over Split. Trees and other obstacles blocked the best of the view.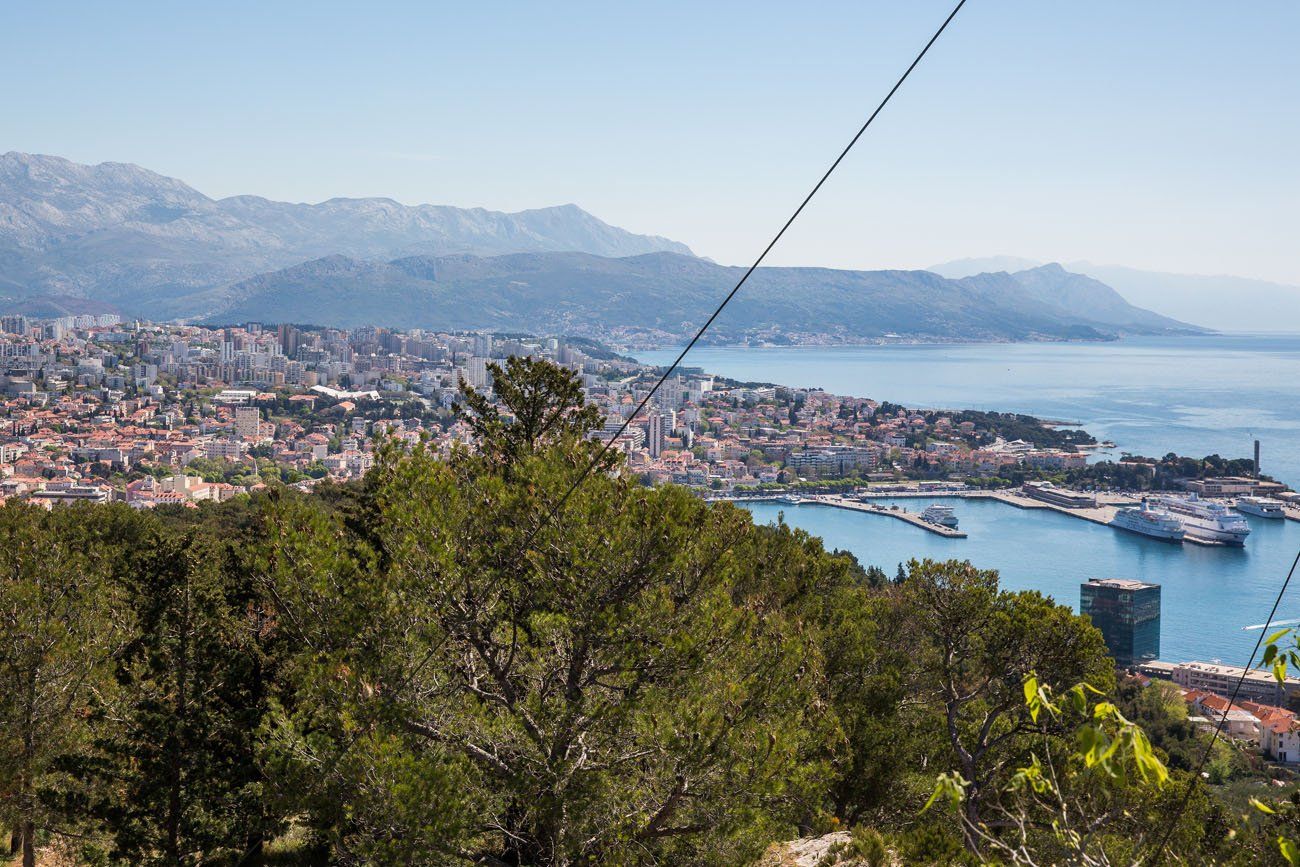 I learned after our visit to Split that there is a better viewpoint (and it requires a lot less walking than what we did!). On Google Maps, the viewpoint is called Prva Vidilica Na Marjanu. To get here, walk up Sperun Ulica (this road starts just west of the Riva) to Senjska Ulica. Take the stairs up to the viewpoint.
You can also visit Marjan Hill on this walking tour of Split. Not only will you get to look out over the city from Marjan Hill but you will also tour the old town with a local guide. The tour is usually timed for the morning or evening hours, when the weather is cooler.
6. Visit Trogir
Trogir is a separate coastal city just 35 minutes away by car or bus and one hour by ferry. This is a gorgeous, tiny town to visit. The entire Old Town is located on an island. You can tour Trogir in just an hour or two, if you move super fast, but a half-day or longer is ideal.
Trogir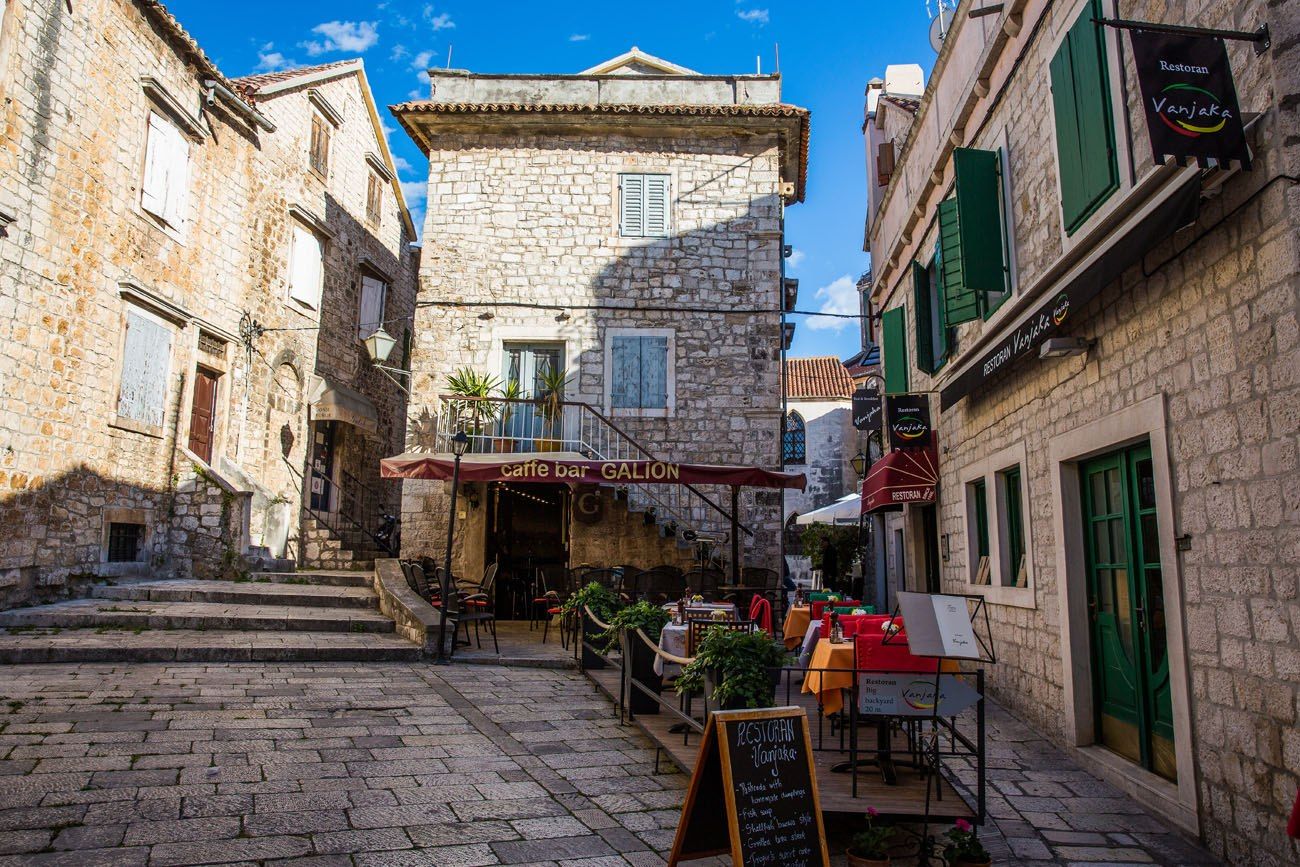 For full details on transportation options for getting to and from Trogir, click here. If you won't have a rental car but are interested in visiting Trogir and places near Split, this full day small group tour includes your transportation from Split. Visit Trogir, Klis Fortress, and Salona, which was once one of the largest towns in the Roman Empire.
7. Putalj Winery
If you want to visit a Croatian winery, Putalj Winery is just 20 minutes outside of Split. The winery offers tours where transportation to and from your hotel is included. Reservations are required. Visit their website for more information.
8. Zinfandel Wine Bar
If making the short trip out to a winery does not fit into your plans but you still want to sample Croatian wine, visit the Zinfandel Wine Bar. Located in the Old Town, Tim and I loved this spot. Great food, great wine, and great ambience.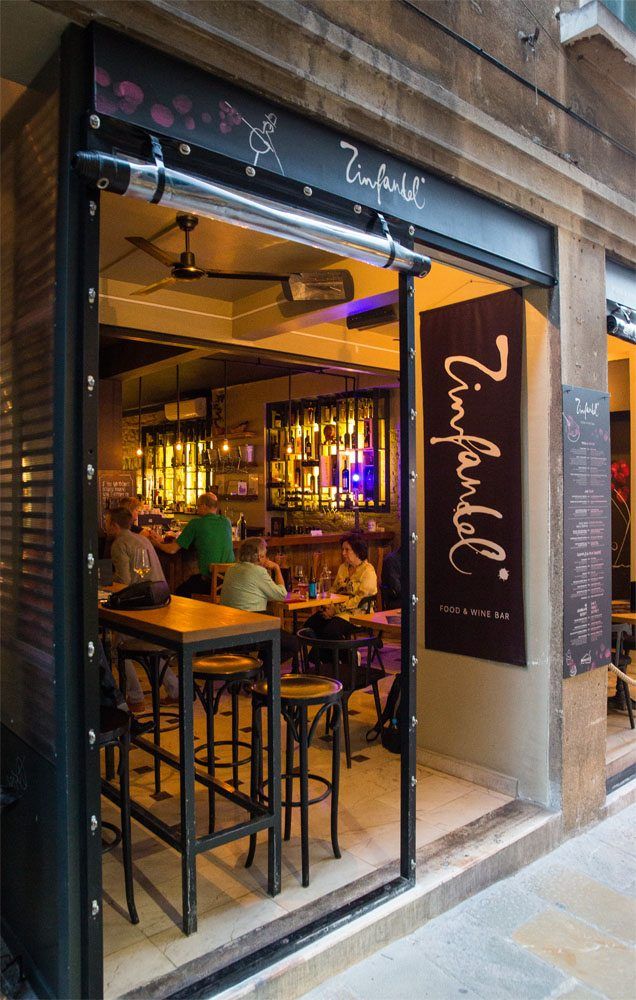 Zinfandel Wine Bar | Best Things to Do in Split
9. Klis Fortress
This ancient fortress has a long history, being the site of multiple battles with the Knights Templar, Ottomans, and the Mongols, just to name a few. Now, the ruins of the fortress sit high on the hillside, overlooking Split.
Not only does Klis Fortress offer panoramic views of Split and the Dalmatian Coast, but it is also the Game of Thrones filming location for Meereen.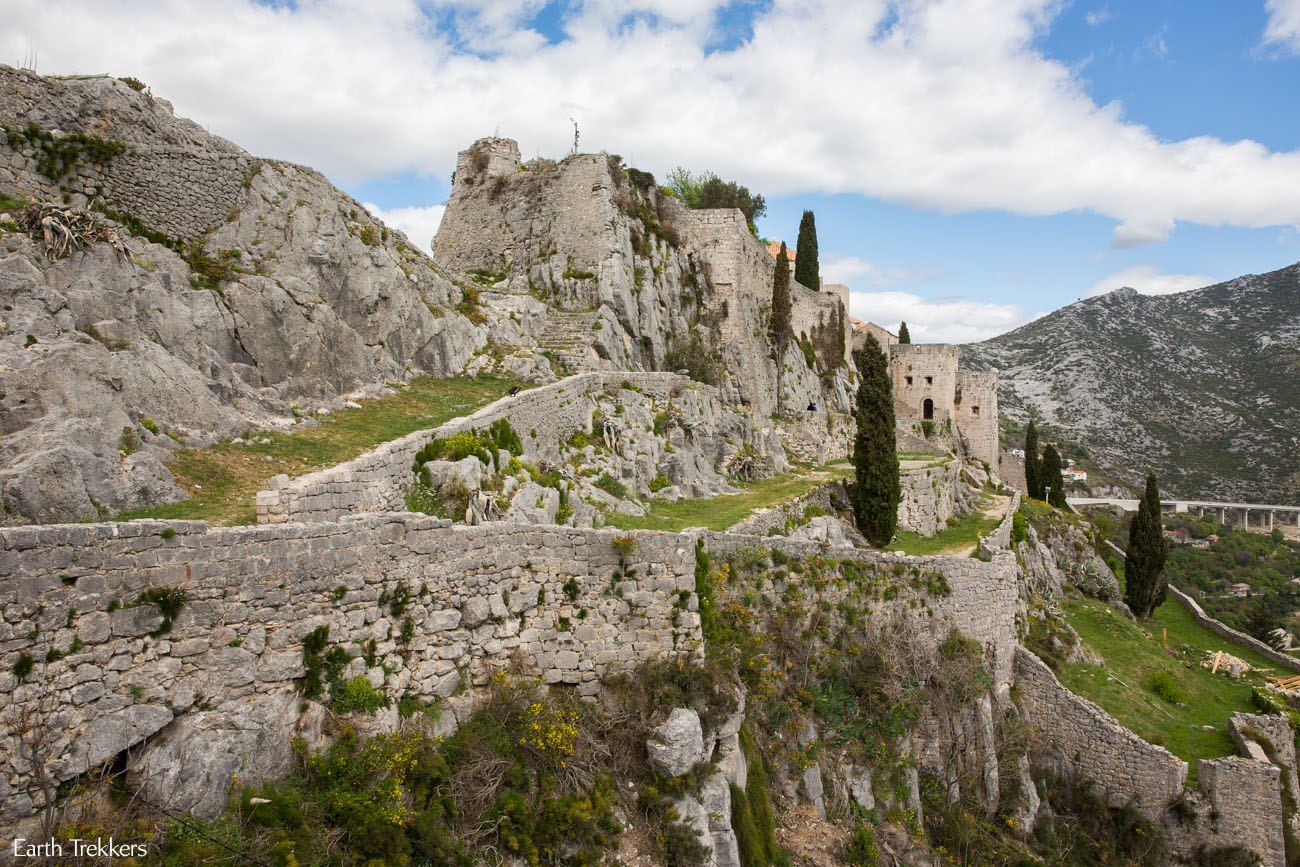 Klis Fortress | Best Things to Do in Split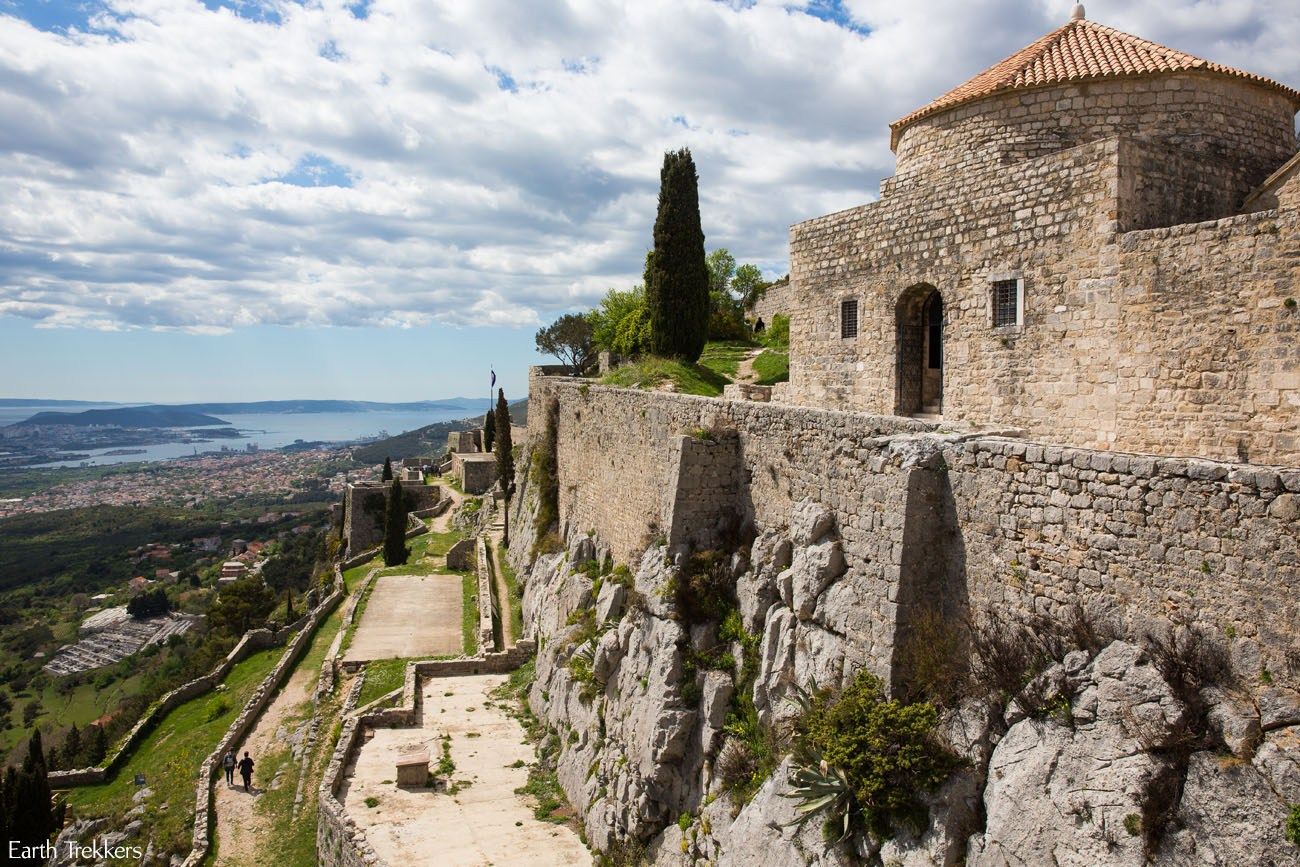 10. Sample Croatian Food
There are numerous restaurants to try in Split. Seafood is very popular, with fish and crustaceans fresh from the sea making their way onto dinner plates nightly. We ate at two great spots that we highly recommend.
Villa Spiza, located just off the main square in the Old Town, is a really neat spot to try. This restaurant is tiny and waits can be long to get a table (they do not accept reservations). Every day the menu changes, depending on their daily supply of seafood. The menu is written out on sheets of paper attached to clipboards. Once the supply of a dish is sold out, that item is crossed off the list.
We couldn't get a table until later in the evening, but it was worth the wait. The menu is creative and you get the chance to sample Croatian food cooked brilliantly.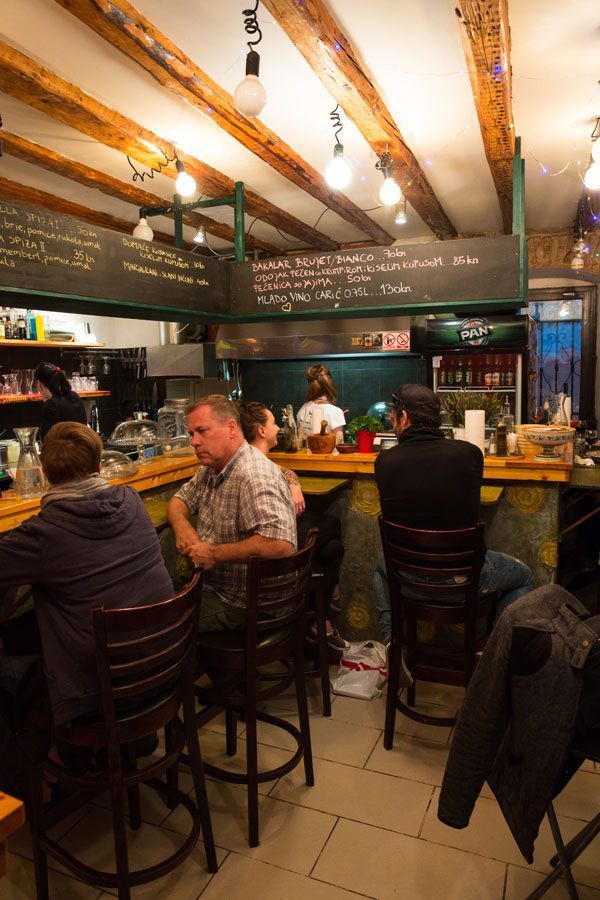 Villa Spiza | Best Things to Do in Split
Konoba Marjan was excellent. This restaurant is located just outside of the Old Town, between the Riva and the Marjan Peninsula. We sat at a table outside and dined on fresh fish and seafood. Everything was delicious.
This restaurant can book up days in advance, so make sure you schedule your reservation before you arrive in Split, especially during the summer months. Visit their website for more information.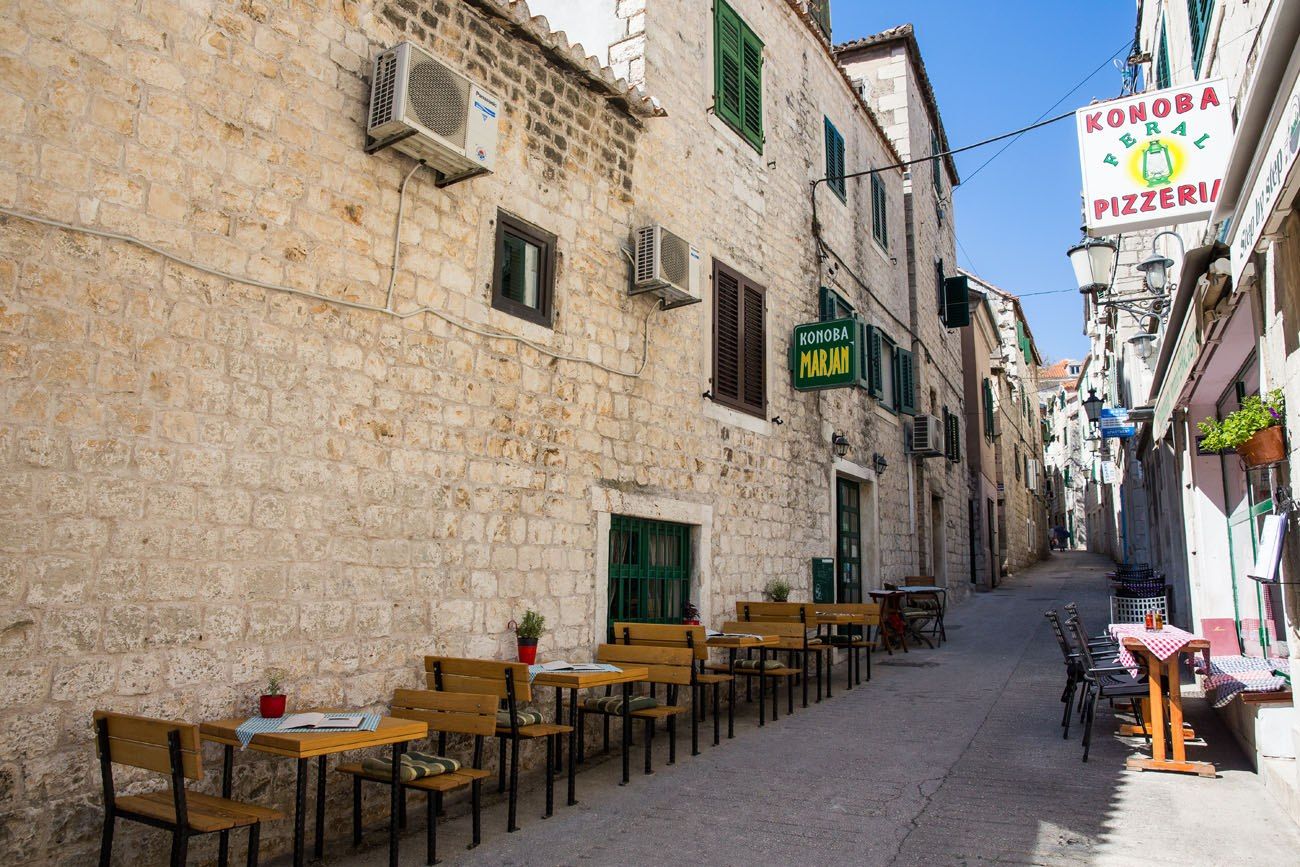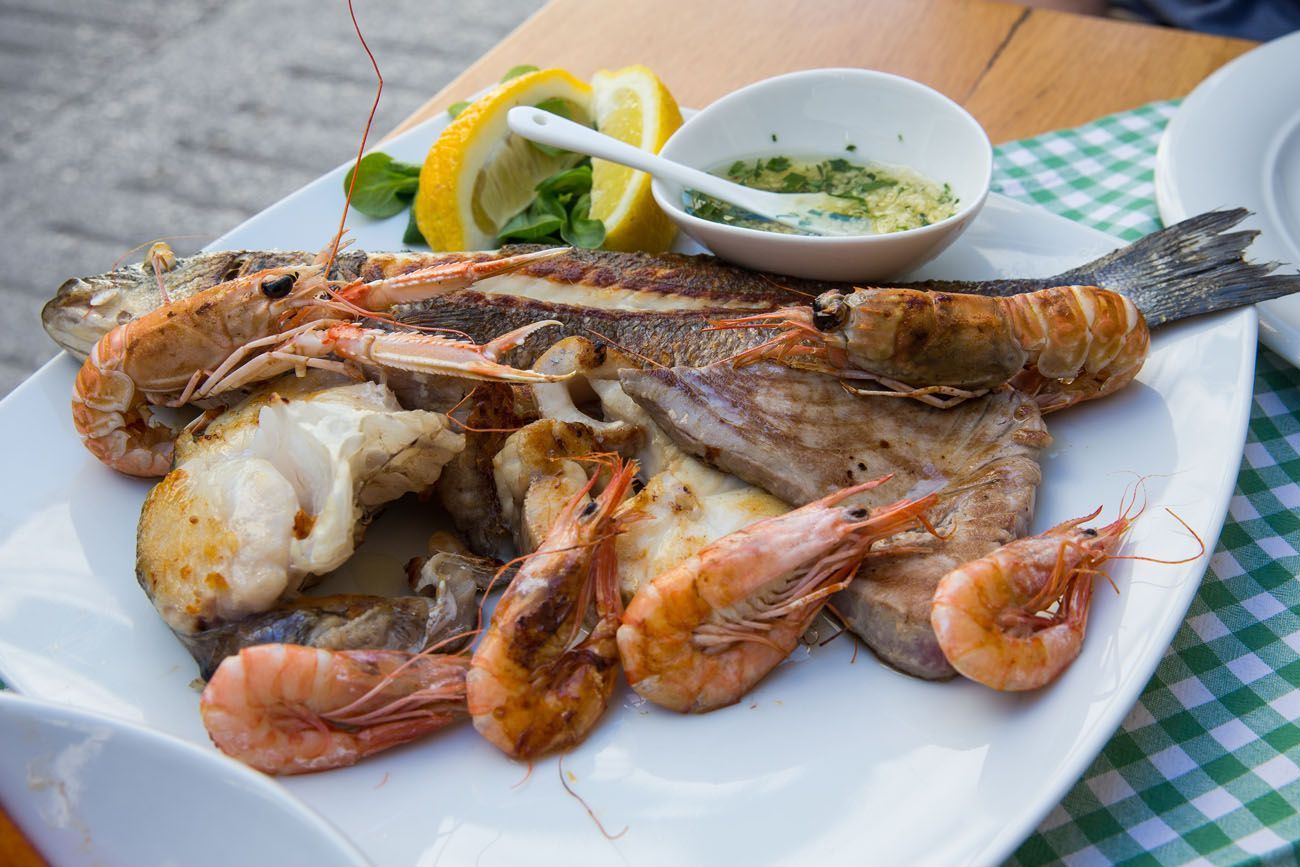 Konoba Marjan | Best Things to Do in Split
Day Trips from Split
From Split, you can day trip to Krka National Park, which is similar to Plitvice Lakes, only you can swim under these waterfalls. If you want to visit some gorgeous waterfalls and don't have enough time to make it to Plitvice Lakes, this is a great day trip idea from Split.
Another day trip idea is to cruise the Adriatic Sea and visit five different islands, including Hvar, with a detour to the Blue Cave.
How Much Time Do You Need in Split?
One day is just enough to see the main sites within Split. With an overnight stay, you will be able to stroll the labyrinth of old city streets after sunset. Two days or more gives you enough time for short trips to really cool spots near Split.
Where We Stayed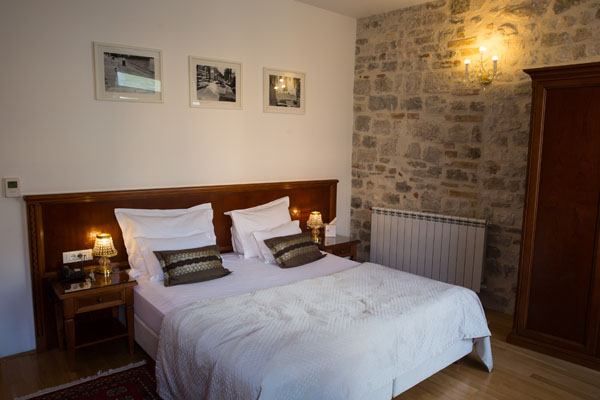 We stayed at the Palace Judita Heritage Hotel. This four-star hotel is a bit of a spurge for us, but with its unbeatable location and fabulous customer service, it was worth it. Palace Judita is located on Narodni Trg, the main square in the Old Town. We had a rental car, which we had to park just outside of the Old Town. Hotel staff met us at our car, picking us up in a golf cart and driving the four of us and our luggage to the hotel. For one night we had had two rooms, with one of the rooms looking out over the main square. If you are looking for an upscale hotel in the center of town, consider Palace Judita.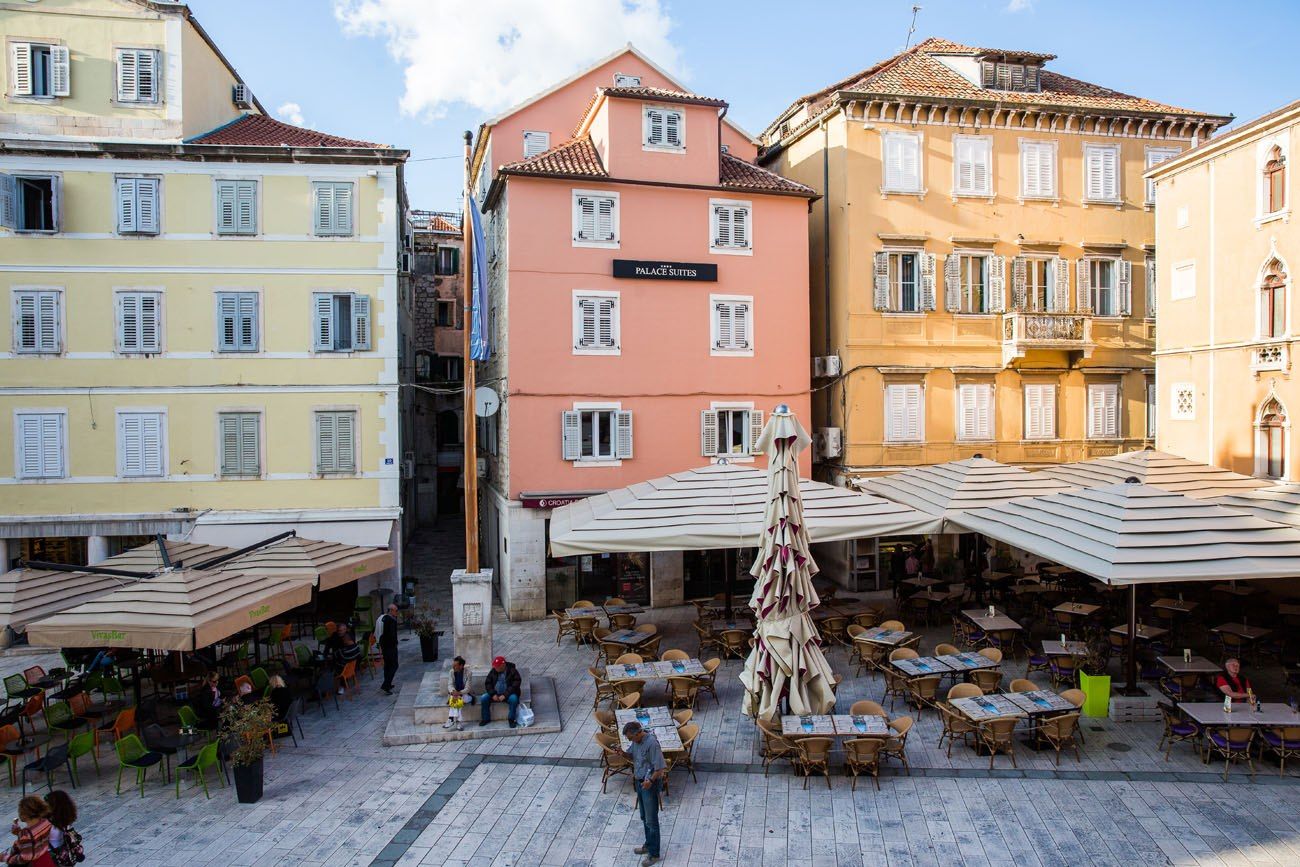 View from our room
---
Have a great time in Croatia! If you have any questions about the best things to do in Split, comment below!
More Information about Croatia
DUBROVNIK: For a list of the top experiences in Dubrovnik, read our article Best Things to Do in Dubrovnik. We also have a guide on Where to Eat in Dubrovnik and an article about how to walk the Dubrovnik Walls.
PLACES TO GO IN CROATIA: Along the Dalmatian Coast, the towns of Trogir and Dubrovnik are wonderful coastal towns to add to your Croatia itinerary. We also have information about how to visit the island of Brac, how to explore the amazing Plitvice Lakes, and visit the Istrian Peninsula.
VIDOVA GORA: Vidova Gora, which is located on the island of Brac, is the highest point on the Adriatic Islands. Learn how to hike to the top of Vidova Gora for a spectacular view over the Adriatic Sea and Zlatni Rat.
TRAVEL INSPIRATION: Here are 15 fairytale destinations to visit around the world. For more great travel destinations, check out our article 10 Cool Travel Spots to Put on Your Wish List.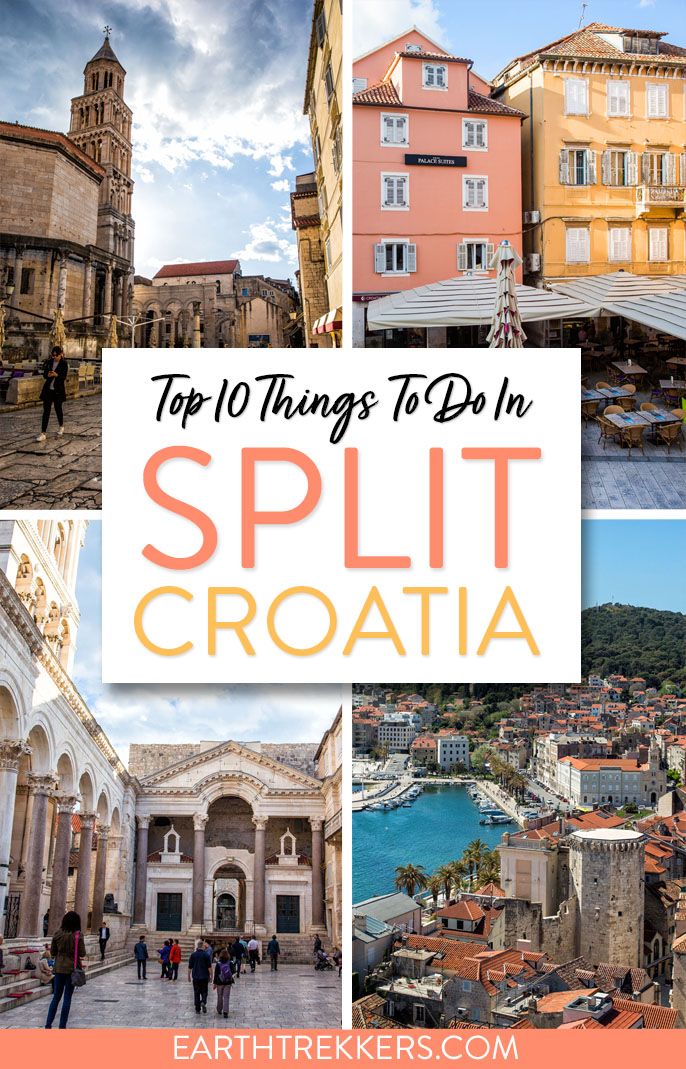 Note: This post contains affiliate links. When you make a purchase using one of these affiliate links, we get paid a small commission at no extra cost to you.
All rights reserved © Earth Trekkers. Republishing this article and/or any of its contents (text, photography, etc.), in whole or in part, is strictly prohibited.