Tim and I went on our honeymoon in Hawaii in 1999. We had a fabulous time, visiting the islands of Kauai, Maui, Oahu, and the Big Island of Hawaii. We came up with a top ten list of things to do while on vacation in Hawaii.
Hike Along the Gorgeous Napali Coast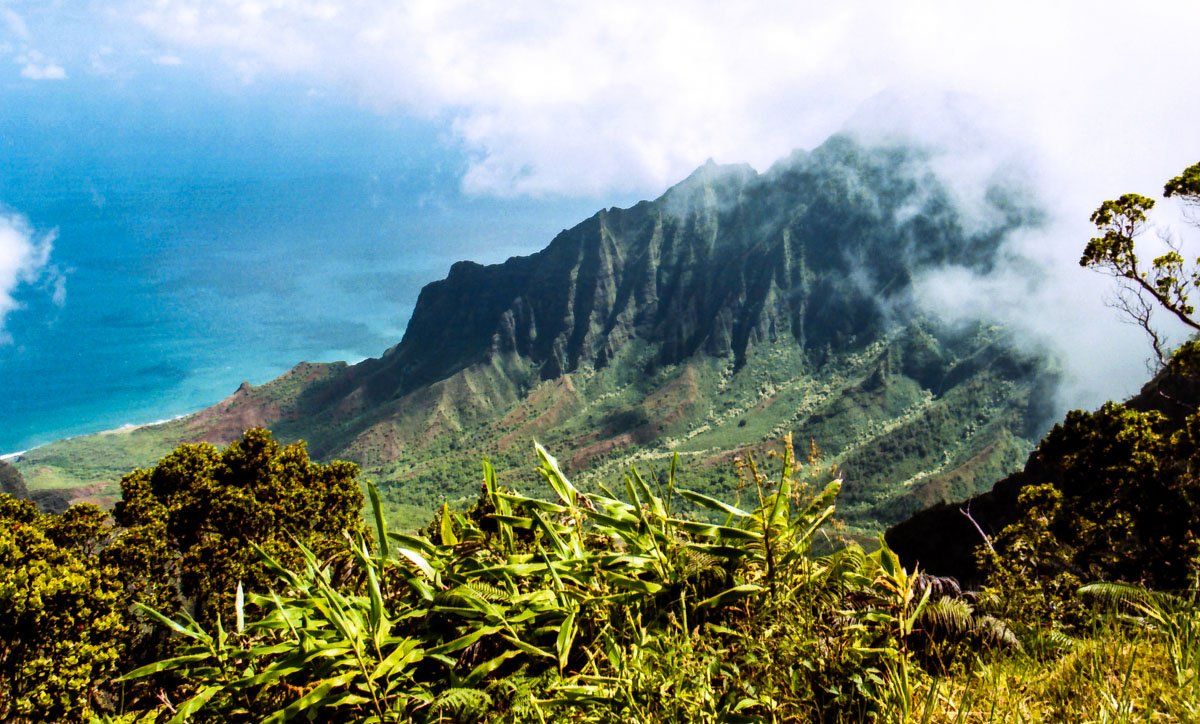 The Napali Coast was the most beautiful area of Hawaii that we saw. This coastline is located in Kauai and is world famous for its hiking and stunning views. We did a 12 mile round trip hike out to the coast and back. We hiked through rainforests and then along the rocky edge of the coastline, high above the water. During the entire hike we only saw one other couple. The seclusion, fabulous views, and the adventure of being out on our own made this hike a very memorable experience.
Read more about hiking in Kauai on AdventureTogether.com.
Visit Some of Hawaii's Most Secluded Beaches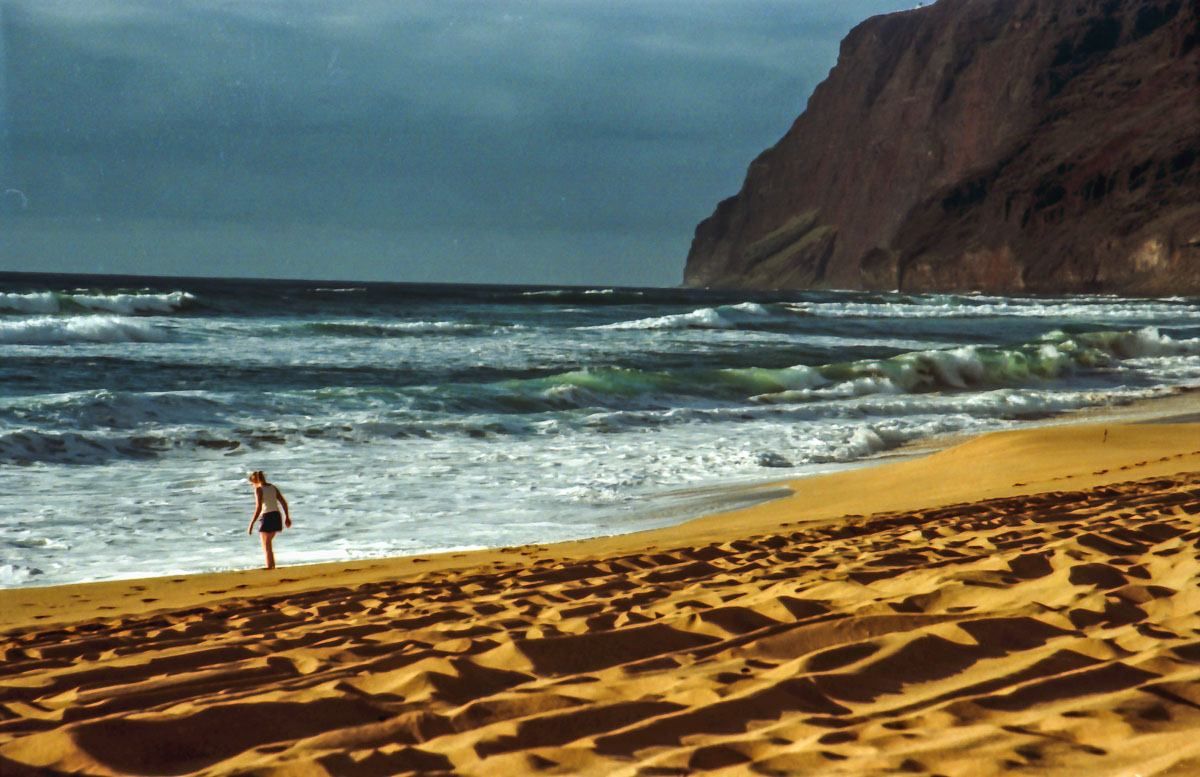 Hawaii is known for having beautiful beaches and if your timing is right, you can have them all to yourself. Our two favorite beaches were both located in Kauai, Polihale Beach and Secret Beach. To get to Polihale Beach we drove along sandy roads through sugar cane fields, following the directions in our tour book. It was a mid afternoon in June and we had Polihale Beach all to ourselves. The southern most point of the Napali Coast ends here, forming a stunning backdrop for the beach. The waves and water currents are strong in Kauai, so swimming is not advised here, but the views and the seclusion makes this my favorite beach so far.
Take a Helicopter Ride Over Kauai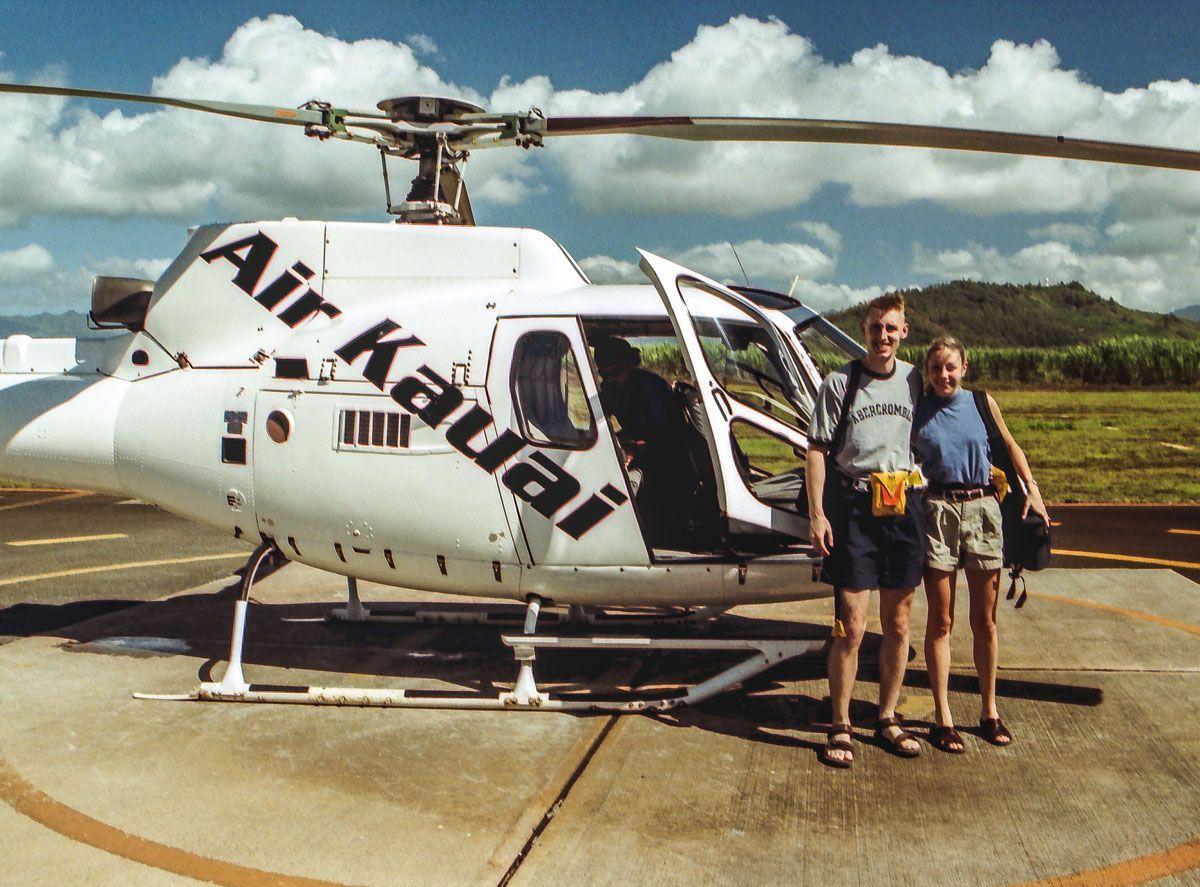 Seeing the Hawaiian Islands from the air is one of the best ways to experience the beauty of Hawaii. We used Air Kauai and took a one hour morning flight, seeing all of the island. Air Kauai was excellent. We listened to Hawaiian music on headphones while our pilot pointed out the famous sites (such as the waterfall that is featured in the movie "Jurassic Park"). We saw Napali Coast from another perspective and flew over the wettest spot in the world.
Fortunately, on the day of our flight, the rain held off, and we were able to fly down into the old volcanic crater on the island. Apparently, this only happens six times a year, so we were told. Taking a helicopter flight over Kauai is worth every penny and we highly recommend it.
Stay in a Five Star Resort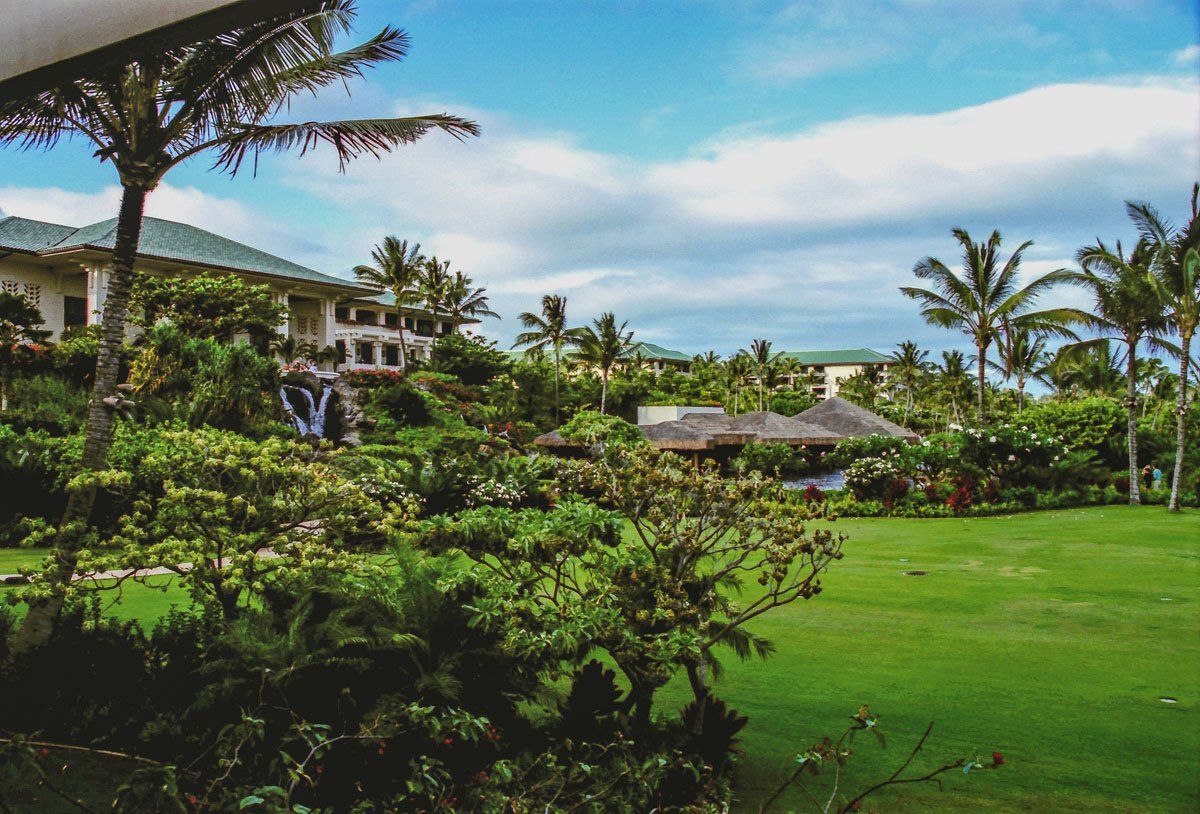 The number of luxurious hotels in Hawaii are endless. In Kauai, we stayed at the Hyatt Regency, which is my favorite hotel, ever. The main lobby was massive with views out over the coastline, the food was excellent, and the grounds of the hotel were beautiful. This place was paradise. We spent a day in the spa being pampered, which was perfect the day after our long Napali Coast Hike. Another great hotel was the Kea Lani Resort and Spa, located in Maui. This was another slice of Hawaiian paradise in a very upscale area of the island.
Visit Hawaii Volcanoes National Park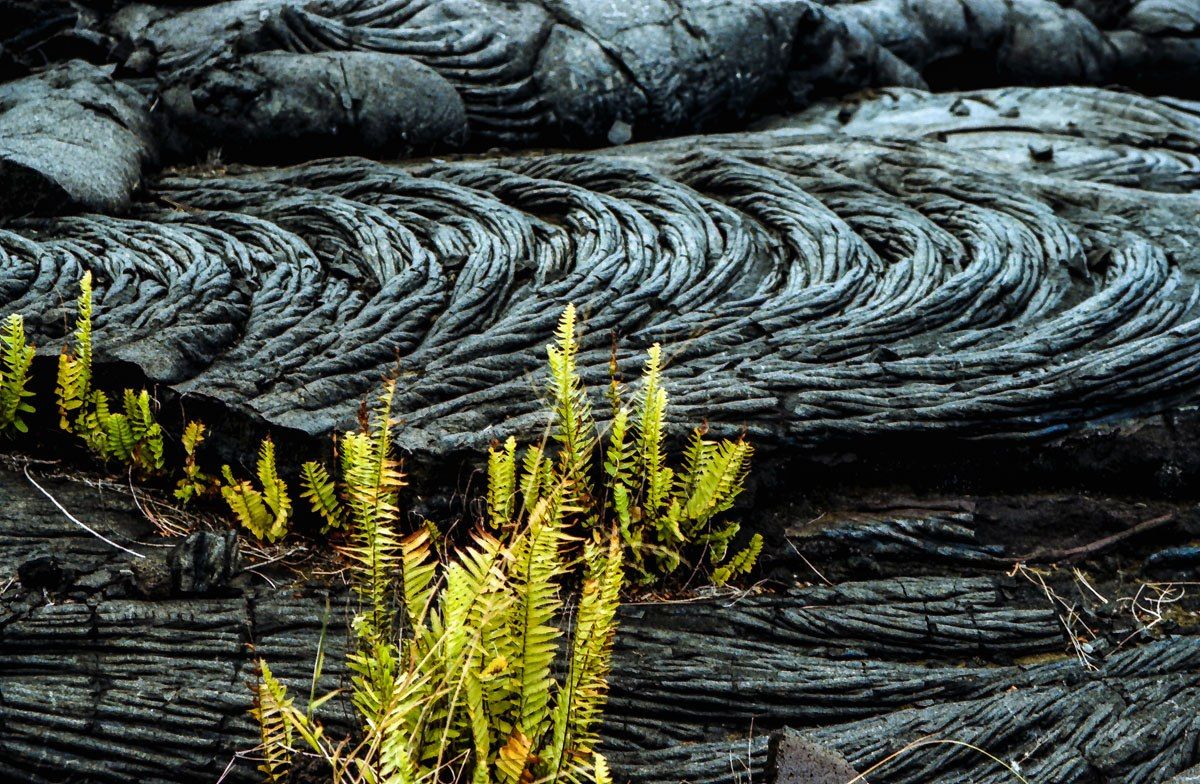 There are two big reasons to visit the Big Island of Hawaii: watch or participate in the Ironman World Championship and see Hawaii Volcanoes National Park. Since we were visiting in June we did not see the race, although we did a little sightseeing around the main race areas. The National Park is worth a one day visit. We drove along the old lava fields and walked out on hardened lava that was only several years old. Active lava eruptions could be visited by taking a three hour hike but our time was limited so we missed out on this.
Drive the Road to Hana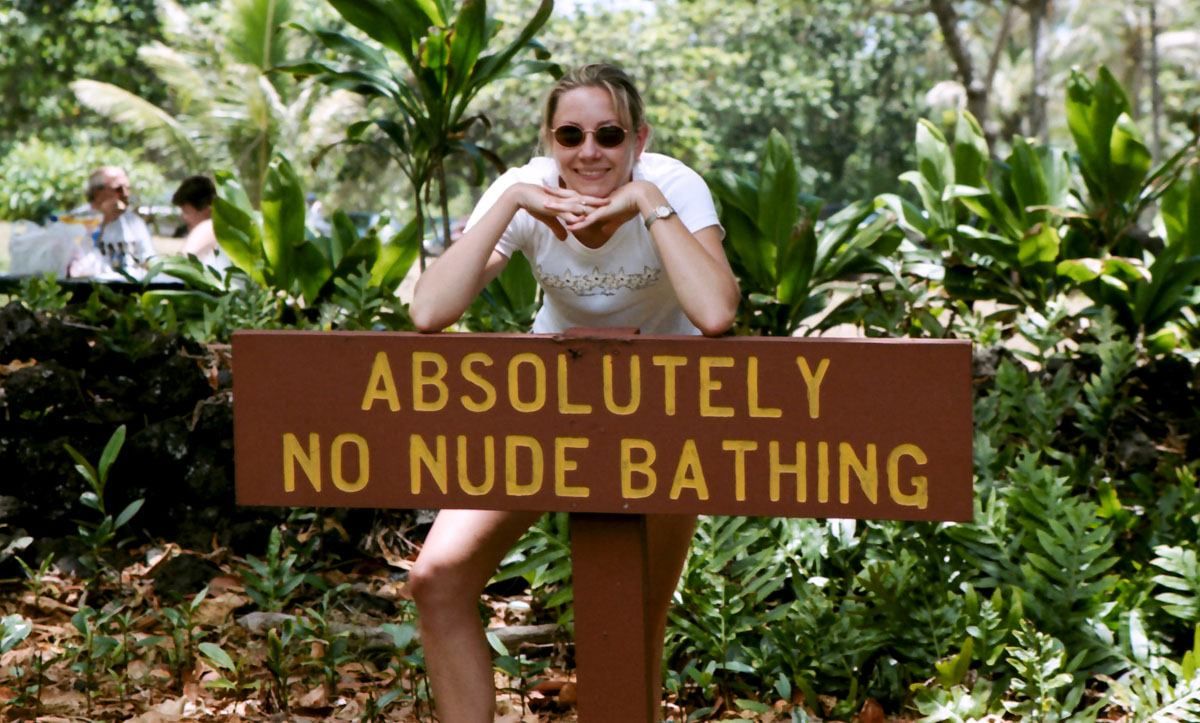 Driving the Road to Hana on Maui is a very popular, touristy thing to do. This is not for those who easily get motion sickness, as you are constantly winding along curving roads along hillsides. There are pitstops along the way for shopping, dining, and hiking to waterfalls. We chose to visit another beach, and then it was back in the car for more hairpin turns and views of spectacular scenery.
View the Sunrise from Haleakala Crater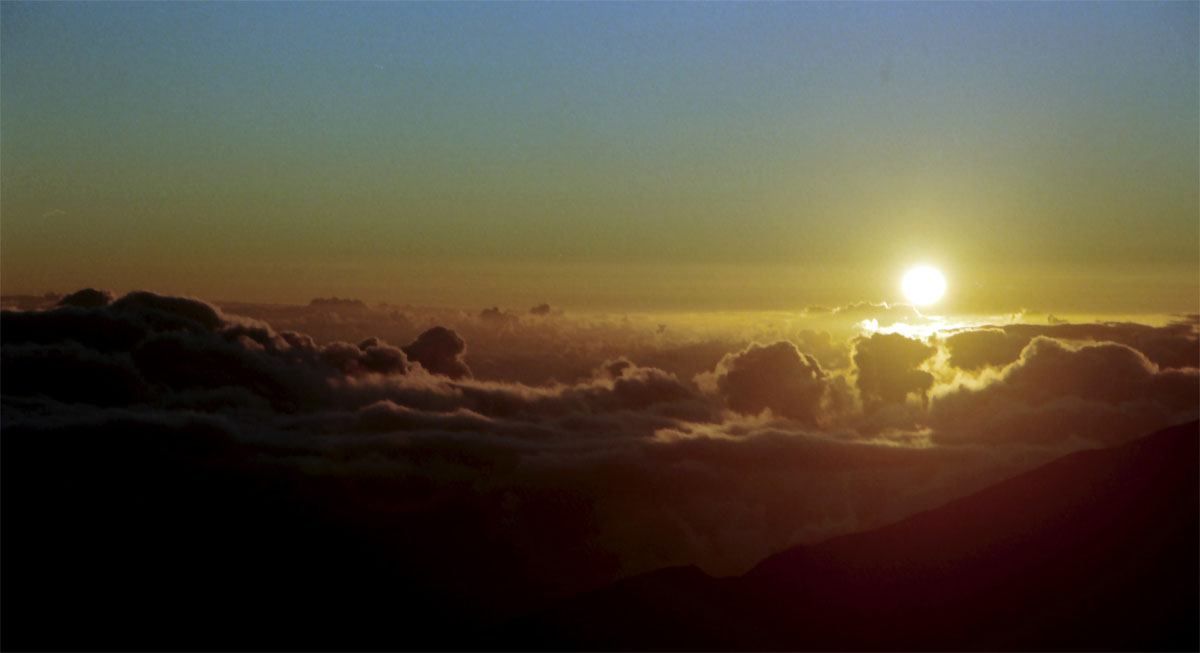 This was cool. After a 4 am wake up (not so cool) Tim and I were driving up Haleakala Crater in our rental car. Haleakala is a dormant volcano on Maui and an extremely popular place to watch the sunrise.
As we neared the top of the volcano the sky was just beginning to brighten. We passed signs warning drivers to "Use Headlights in Clouds."
Once on top of the volcano we found a spot amidst numerous other tourists to witness the sunrise up over the clouds. It was very chilly with temperatures in the 40's. The sun rose above the clouds, just like it should.
We chose to drive back down in our rental car, but taking a tour to bike down is also an option. Seeing the sunrise may be a little overrated and touristy, but you can't go to Maui without climbing Haleakala.
Take Surfing Lessons
Hawaii, one of the surfing capitals of the world, is the perfect place to get a lesson. Tim and I took a surfing lesson with Kai in Maui. Learning to surf was surprisingly easy, and with palm trees swaying in the breeze and the shadows of volcanoes off in the distance, it was the quintessential Hawaiian experience.
See the Old Lahaina Luau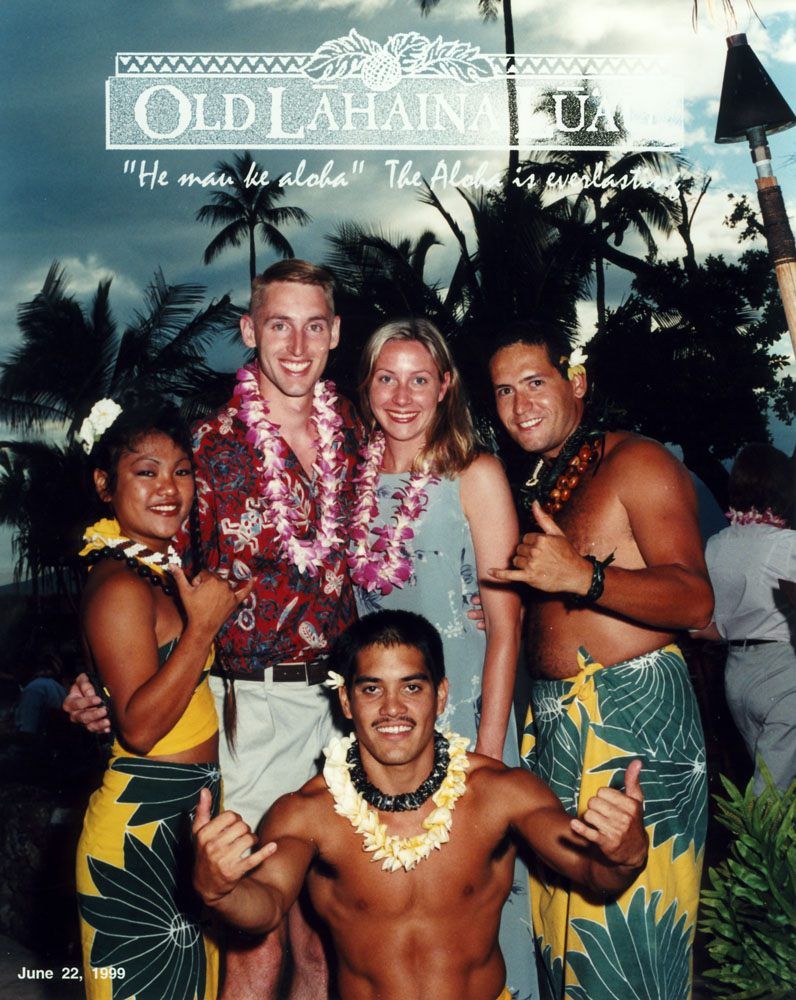 You can't go to Hawaii without going to a Luau, right? One of the best places to get a true Hawaiian Luau experience is with Old Lahaina Luau. Tropical drinks, palm trees, hula dancing, and a pig roasting in the ground…it doesn't get any more Polynesian than this!
Go Snorkeling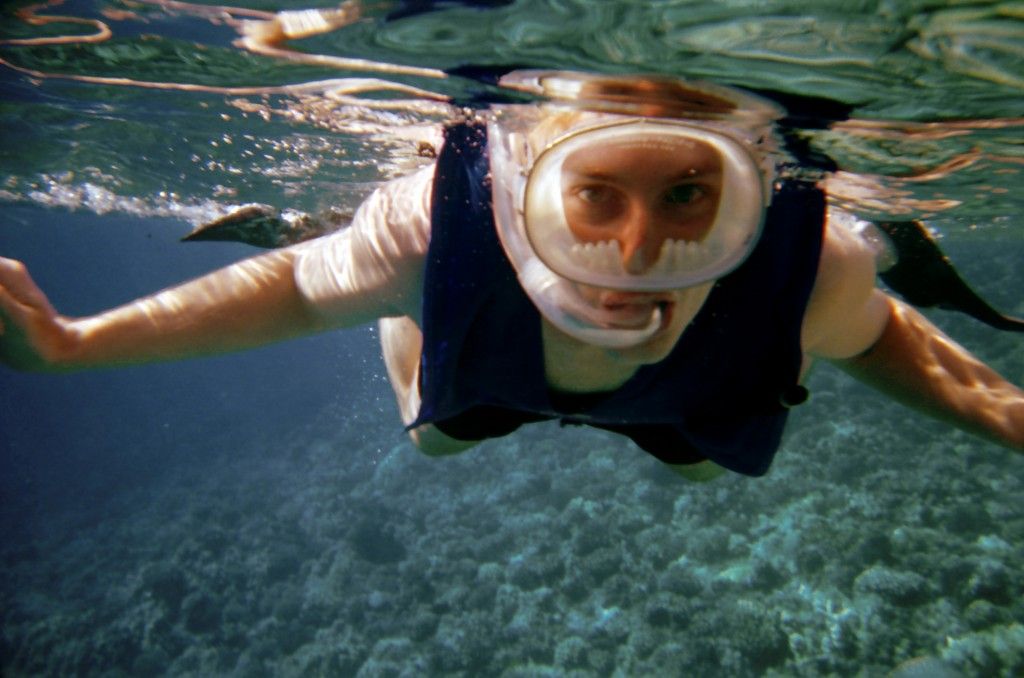 The crystal clear waters and loads of tropical fish around Maui make this a great spot to go snorkeling. We had a tour company take us out to the reef and we had a wonderful time swimming around searching for tropical fish.
In summary, Hawaii is a great vacation spot, especially for the active traveler. Hawaii may be one of the fifty US states, but at times it feels like a whole different country. Aloha!
---
You Might Also Like:
All rights reserved © Earth Trekkers. Republishing this article and/or any of its contents (text, photography, etc.), in whole or in part, is strictly prohibited.