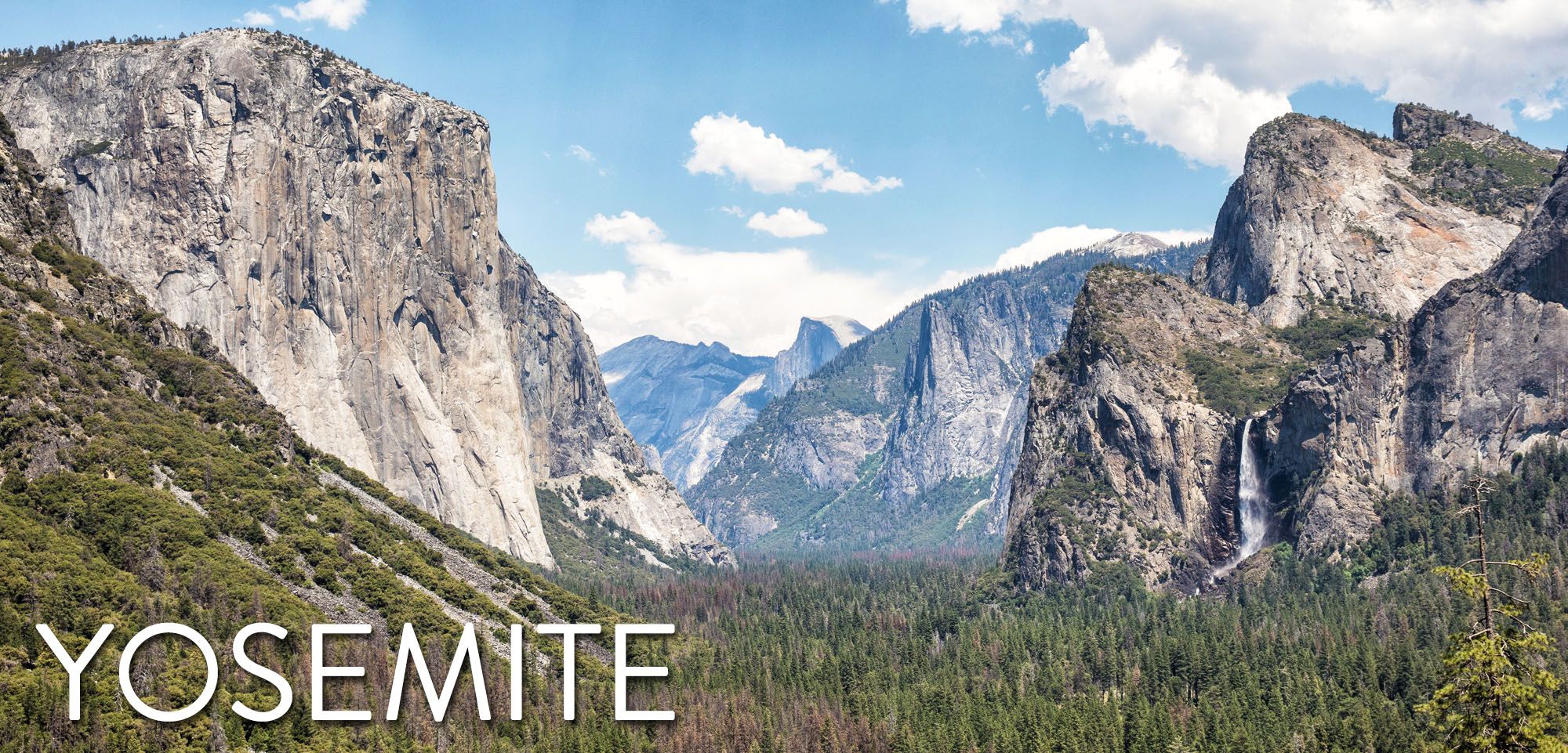 Yosemite National Park is home to one of the most iconic landscapes in the United States.
Rising from Yosemite Valley are El Capitan and Half Dome. Waterfalls tumble over the granite cliffs, hiking trails weave their way from the valley floor to top of the highest peaks, and massive sequoia trees form a quiet sanctuary within the park.
Like other popular parks such as the Grand Canyon and Yellowstone, Yosemite is a bucket list destination, a park that everyone should visit at least once. It's a beautiful park that is full of many wonderful adventures.
Founded: October 1, 1890
Annual Visitors: 3.7 million in 2022, making it the 6th most visited park that year
Size: 760,000 acres
Location: California
Interesting Fact: Yosemite National Park is also a UNESCO World Heritage Site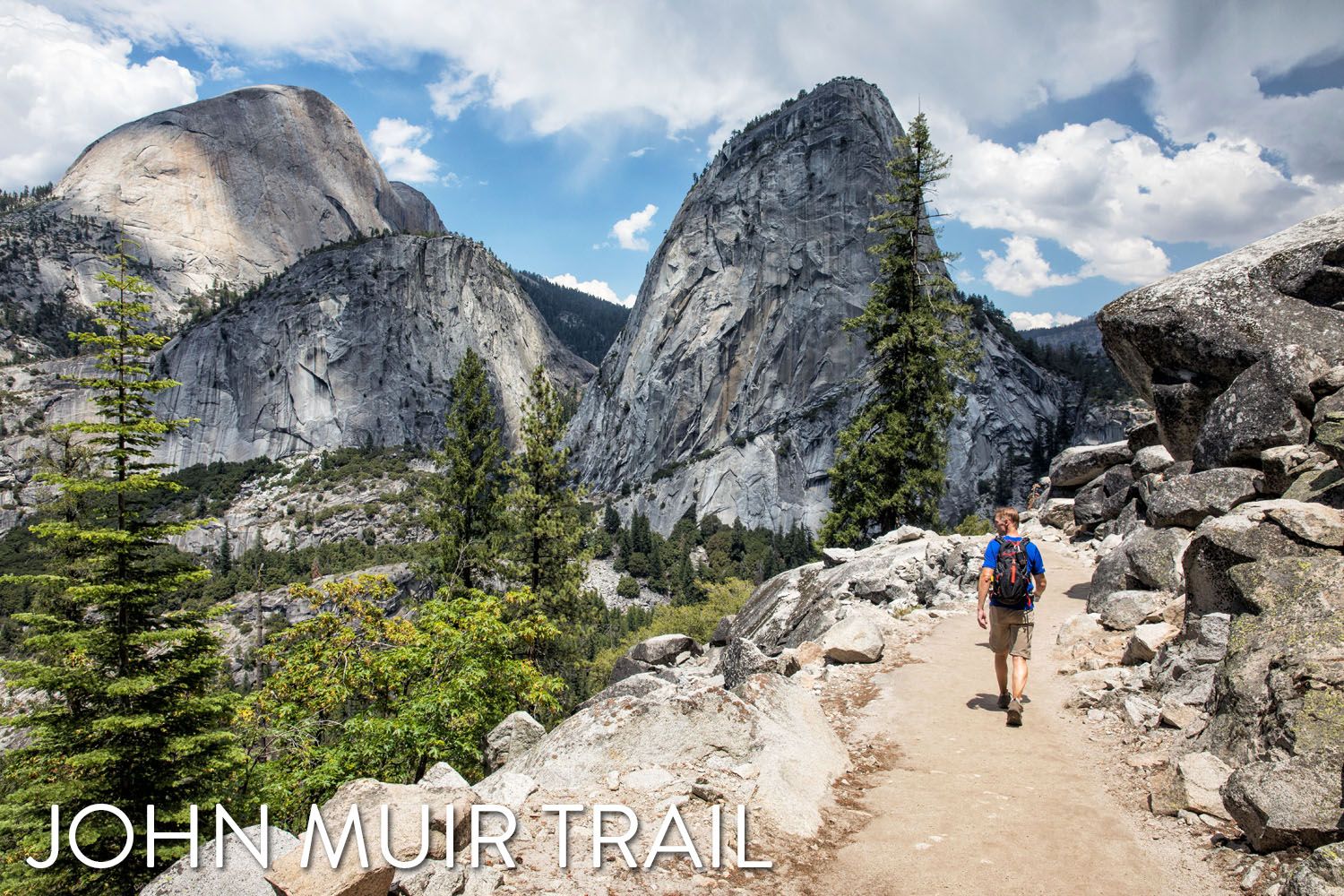 Top Experiences in Yosemite National Park
Hike the Mist Trail. The Mist Trail takes you to two of Yosemite's most famous waterfalls: Vernal Fall and Nevada Fall. It's a tough 7+ mile round trip hike to see both waterfalls.
Tunnel View. For an iconic view of Yosemite, make sure you visit Tunnel View. It's an essential experience on your first visit to Yosemite.
Yosemite Valley. As you walk the trails or drive the loop around Yosemite Valley, enjoy the views looking up at all of the famous landmarks. Mirror Lake is a popular spot for photography in Yosemite Valley.
Visit Tuolomne Meadows. Tuolomne Meadows is located on Tioga Road, a fairly long scenic drive away from Yosemite Valley. This is a much less popular spot to visit, since it is not located in the heart of Yosemite, so it's a good place to leave the crowds behind, especially in the summer months.
Olmsted Point. Olmsted Point is located on Tioga Road. From here, enjoy another view of Half Dome, this time from the east side. If you zoom in with your camera, you may even get to see hikers climbing the Half Dome Cables.
Enjoy the view from Glacier Point. This is our favorite viewpoint of Yosemite. From here, you have panoramic views of the park, with a view of Half Dome, Yosemite Falls, and Yosemite Valley.
Taft Point. This is another popular viewpoint of Yosemite. To get here, it's a rewarding 2-mile round trip hike to a viewpoint with a stunning view of Yosemite Valley and El Capitan.
Hike to Yosemite Falls and Yosemite Point. This tough hike takes you past Yosemite Falls to Yosemite Point. From Yosemite Point, you are treated to a stunning view of Half Dome.
Hike a portion of the John Muir Trail. The John Muir Trail (JMT) is a long-distance hiking trail that is 211 miles in length. It shares the same trailhead with the Mist Trail at Happy Isles, climbs up to Nevada Fall, and continues on to the eastern part of Yosemite National Park.
Visit the Mariposa Grove of Giant Sequoias. This is the largest grove of sequoia trees in Yosemite. There are miles of hiking trails that wander through the Mariposa Grove and you could spend hours here.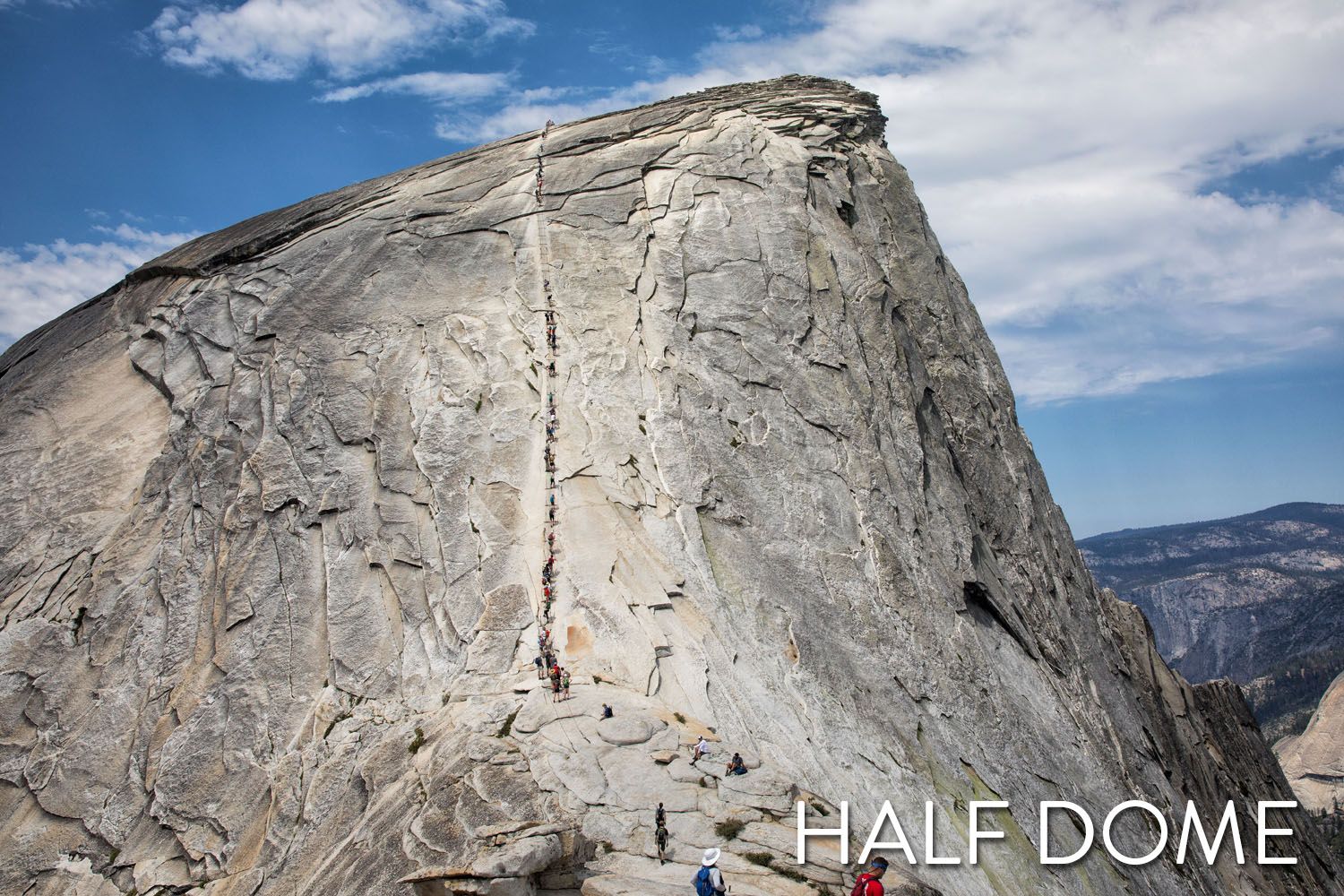 Learn More about Yosemite National Park
How Many Days Should You Spend in Yosemite?
For the best experience, plan on spending three days in Yosemite, especially if you like hiking.
Three days gives you enough time to hike a few trails, explore Yosemite Valley, drive Tioga Road to Olmsted Point, and visit Glacier Point and Taft Point.
If you are an avid hiker, you could easily spend 5 days in Yosemite and never run out of things to do.
If you only have one day in Yosemite, I recommend Tunnel View, Glacier Point, driving the loop in Yosemite Valley, and picking one hike that sounds good to you.
Best Time to Visit Yosemite
If you want full access to the park, the best time to visit Yosemite is from mid-May through November, when both Tioga Road and Glacier Point Road are open. Just be aware that this is also the busiest time to visit the park.
For the remainder of the year, when Tioga and Glacier Point Roads are closed due to snow, you can still visit Yosemite Valley. Yosemite National Park is gorgeous when it is covered in snow.
Yosemite National Park appears in our Best US National Parks Month-By-Month series as a great park to visit in May, August, and October.
One of the best ways to explore the USA is on a good old-fashioned road trip. Cruise along Route 66, road trip through the Florida Keys, explore the American Southwest, or even drive from coast to coast.
In this guide, we share 18 great USA road trips. Yosemite National Park is listed in itinerary #17, the California National Parks road trip.
More Information about Yosemite
Here are a few more articles on our website where Yosemite National Park makes an appearance.
In this guide, we list
20 epic hikes in the US national parks.
These hikes range from short, easy strolls to extremely strenuous full day hikes. Half Dome is listed in this guide and it is one of the most challenging hikes on this list.
Map of Yosemite National Park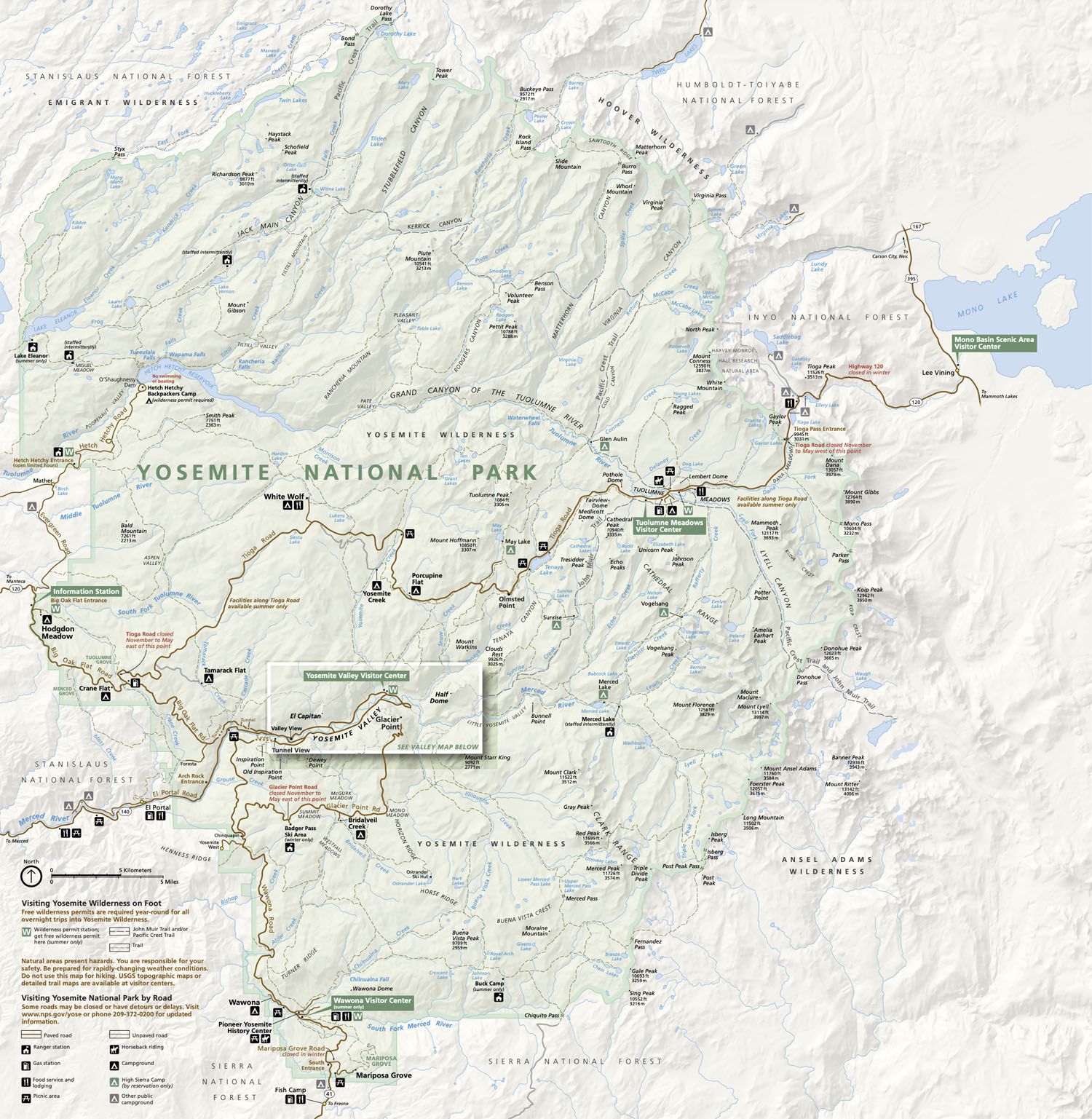 In our US National Parks List, get information on all of the US national parks, including interesting facts, the most and least visited national parks, and a FREE printable national parks checklist with map.