California is home to some of the world's tallest trees, breathtaking mountains, stunning desert landscapes, gorgeous beaches, and bustling cities. There are countless adventures worth having here, whether it be wine-tasting in Napa, hiking to the top of Half Dome, or becoming a classic Californian surfer dude. California is a favorite destination for many travelers, and for good reason. There is something here for everyone in this beautiful state.
San Francisco
San Francisco is a beautiful city to visit with a long list of things to do.
Southern California
Southern California is a wonderful mix of beach towns, photogenic desert landscapes, mountains and oases, luxury resorts, and national and state parks.
Joshua Tree National Park
From the top things to do in the park, to the best trails to hike, and sample itineraries to help you plan your time, here are our articles about Joshua Tree National Park.
Everything you need to know to plan your visit to Yosemite National Park...best hikes, best views, and how to plan your time.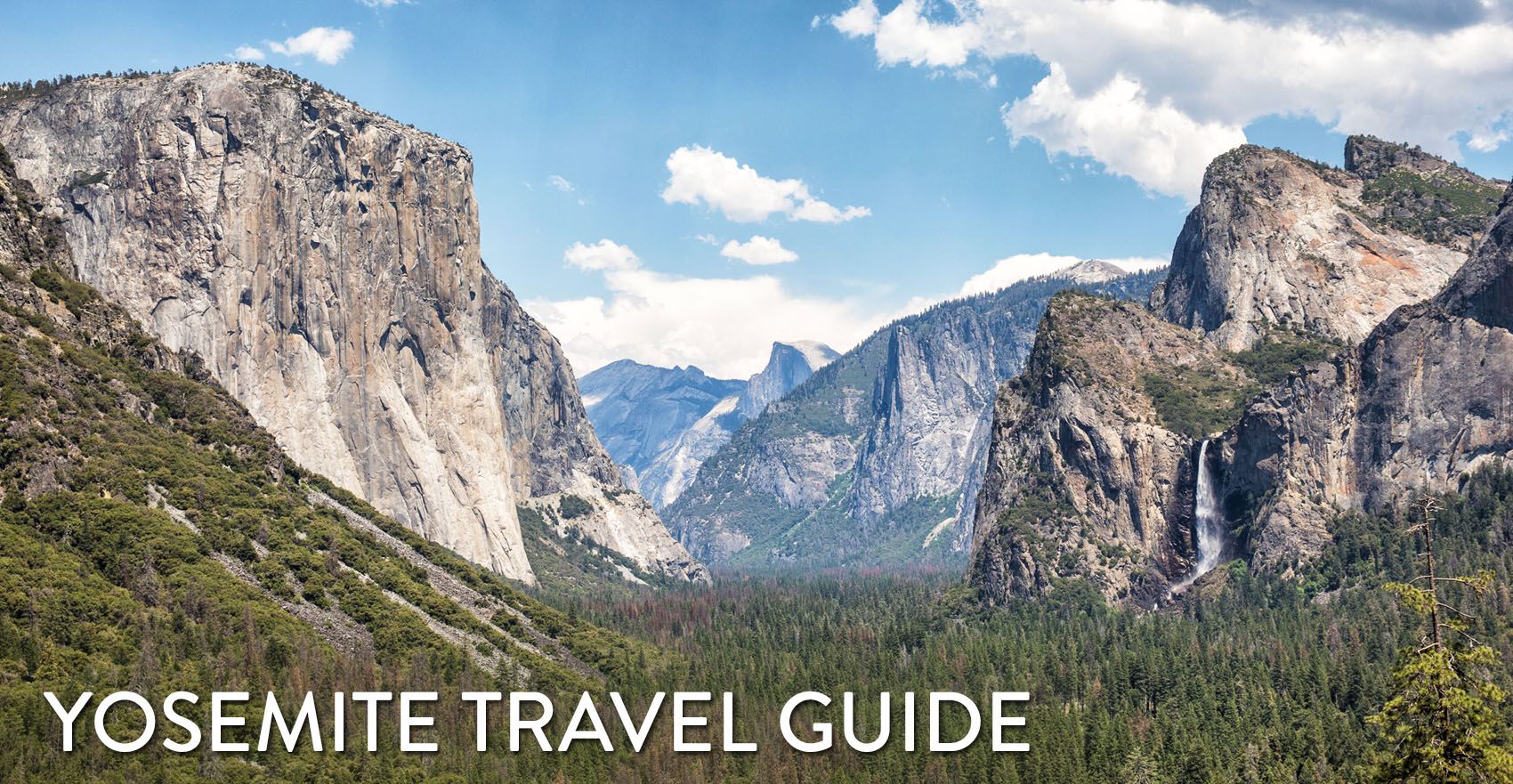 In our Guide to Yosemite National Park, we cover the best things to do in the park, the top hiking trails, sample itineraries, and essential travel planning information.
Kings Canyon & Sequoia National Parks
Kings Canyon and Sequoia National Parks sit side by side in central California. Filled with alpine peaks, deep canyons, and the largest trees in the world, you could spend several days here. However, if you only have one day, you have just enough time to visit the highlights of both parks.
Death Valley National Park
Death Valley is the hottest, driest, and lowest place in the United States. But don't let its mysterious name and seemingly barren landscape discourage you from planning a trip here. This park is full of wonderful surprises.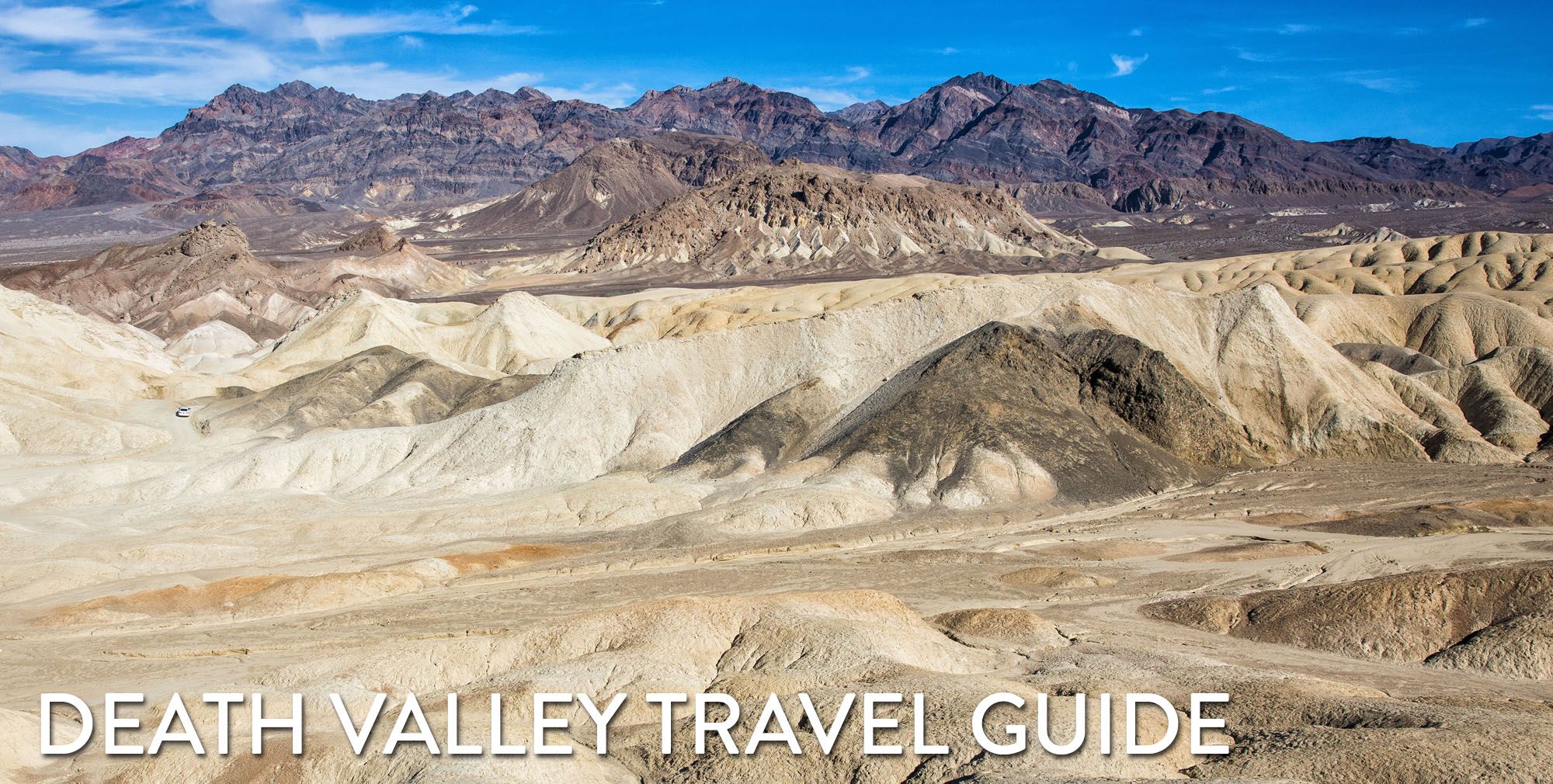 Top Experiences in California
San Francisco. Home to the Golden Gate Bridge and the famous prison Alcatraz, San Francisco is a wonderful city to visit. It has a colorful history, beautiful harbor, and lots of great options for day trips and quick excursions.
Alcatraz. Tour "The Rock," the world-famous prison that was home to criminals like Al Capone, George "Machine Gun" Kelly, and Robert Franklin Stroud, "The Birdman of Alcatraz."
Road Trip along the Pacific Coast Highway. The drive between San Francisco to Los Angeles, as the road winds along the rugged coastline in Big Sur, is one of the most beautiful drives in the USA. It takes 8 to 10 hours to drive this stretch of road, but most people break the drive up into several days, spending the night in either Santa Barbara, Solvang, Morro Bay, and/or Monterey.
Los Angeles. Lookout over the city from the Hollywood Sign, enjoy a cocktail on a rooftop bar, and stroll down the Santa Monica beach at sunset. You may even get to see a celebrity walking down the street!
San Diego. San Diego is famous for its beautiful beaches, family friendly activities, and its near perfect year-round weather. Tour an aircraft carrier, say hello to the elephants at the world-famous San Diego Zoo, go on a day trip to La Jolla, and take your pick of numerous bars and restaurants in the Gaslamp Quarter.
Yosemite National Park. Without a doubt, Yosemite is one of the best national parks in the USA to visit. With its iconic landmarks such as Half Dome and El Capitan, its beautiful valley, and long list of hiking trails, this is a park that should go at the top of your list.
Kings Canyon National Park. Filled with alpine peaks, deep canyons, and lookouts over the Sierra Nevada, Kings Canyon is a great park to either spend a few days hiking in or to enjoy a scenic drive through.
Sequoia National Park. Sequoia National Park is home to the General Sherman tree, the largest tree in the world. Did you know that Sequoia National Park is also home to Mt. Whitney, the tallest mountain in the contiguous United States?
Redwood National and State Parks. This complex of parks is comprised of Redwood National Park plus three state parks: Del Norte Coast, Jedediah Smith, and Prairie Creek. Together, these four parks protect 45% of the remaining coastal redwood old-growth forests. Some of the trees in these parks are the tallest and the oldest living creatures on Earth.
Death Valley National Park. Death Valley…just the name inspires a sense of wonder and mystery. With barren salt flats, towering mountains, mysterious sailing stones, shifting sand dunes, rainbow-colored mountains, and canyons to explore, there is a lot to do here. 
Joshua Tree National Park. With its desert scenery, hiking trails, rock climbing routes, hidden oases, scenic drives, and trees that look like they have been plucked from the pages of a Dr. Seuss book, Joshua Tree National Park is a joy to explore. 
Lassen Volcanic National Park. Come and see the bubbling land of Lassen's hydrothermal areas. From large volcanos to roaring geysers to tranquil lakes, Lassen is a beautiful national park that you won't want to miss.
Pinnacles National Park. Filled with towering rock spires and deep canyons, Pinnacles is an adventure seeker's playground with great hiking, caving, and rock-climbing activities.
Mojave National Preserve. With enormous sand dunes, cinder cones, lava beds, and the densest population of Joshua Trees in the world, Mojave National Preserve is home to a wide variety of landscapes. This is a fun place to explore and makes a great addition to a southern California road trip. 
Anza-Borrego Desert State Park. Anza-Borrego Desert State Park is a gem of a state park. With desert landscapes, slot canyons and dirt roads to explore, and hidden oases, this is a great place to add to your itinerary, if you will be visiting southern California.
Channel Islands National Park. Channel Islands National Park preserves five of the eight Channel Islands. Located just off the coast from Los Angeles, this is a great park to visit all year.
Best Time to Visit California
California can be visited year-round, but when you visit determines which areas are best to travel to. 
Yosemite, Kings Canyon, Sequoia, and Lassen Volcanic National Park are great to visit in the summer season. In the winter, access is limited in these parks due to snow. For lower crowds, we recommend you visit either in late-spring or early-fall, as the parks will be open at this time, the weather will be cooler, and the crowds will be thinner.
On the other hand, the winter months are a great time to visit Death Valley, Joshua Tree, and the Mojave National Preserve. 
The US National Parks make an excellent travel destination, whether you are planning a cross-country road trip or a weekend getaway. In our
guide to the national parks,
get detailed trip planning information, advice on which parks to visit by season, and itineraries to help simplify your travel planning process.
Plan Your National Park Trip