Many people travel to Mendoza, Argentina for the wine. Why not…Mendoza is one of South America's premiere wine regions. But there is a lot more to do here than just taste wine, especially for those who love getting outdoors. With a location in the foothills of the Andes, there are numerous adventure activities for outdoor lovers.
Mendoza, Argentina makes a great vacation spot for wine lovers, outdoor enthusiasts, and families with older children.
Best Things to do in Mendoza, Argentina
#1 Tour the Wine Regions
There are three main wine regions in Mendoza: Maipu Valley, Lujan de Cuyo, and Uco Valley. To see all of them you need a minimum of two days. Uco Valley is the best wine region to visit but it is also the farthest away (75 minutes by car).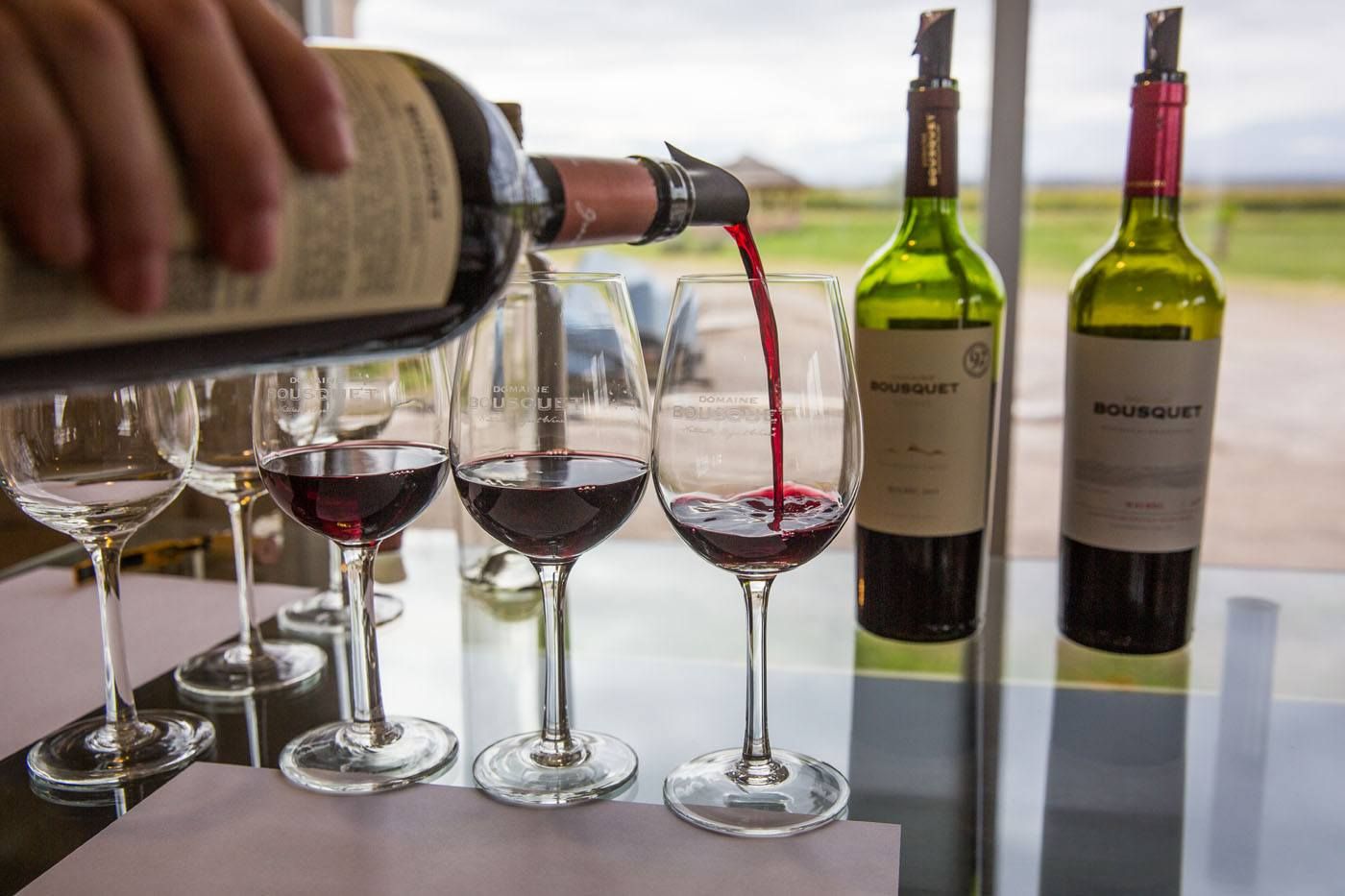 #2 Parque Provincial Aconcagua
Mt. Aconcagua is the tallest mountain in both the western and southern hemispheres. The National Park is located 193 km (two and a half hours by car) from Mendoza. This is a fantastic place to go hiking and to gaze on this mighty mountain. For those in search of a bigger adventure, Aconcagua can be summited in eighteen days during the summer months.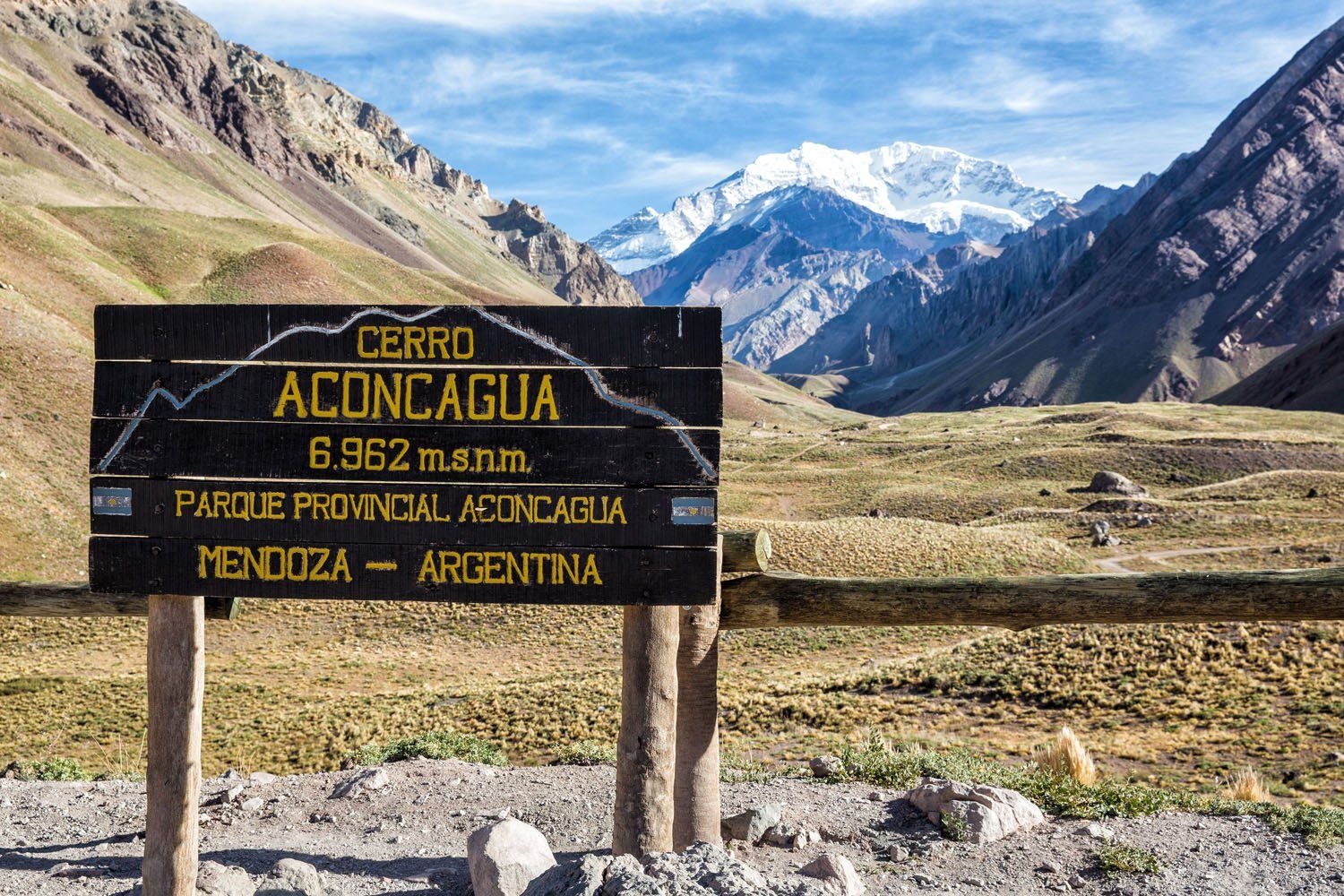 #3 Road Trip to the Chilean Border
Tours can be organized in Mendoza where you go on a day trip out to the border with Chile. The drive is spectacular with some of the best mountain scenery we have seen. It is a gorgeous drive and absolutely worth it if you like this kind of thing. Points of interest include Mt. Aconcagua, the Inca Bridge, Uspallata and Potrerillos, and maybe even a drive up the dirt roads to Christ the Redeemer of the Andes.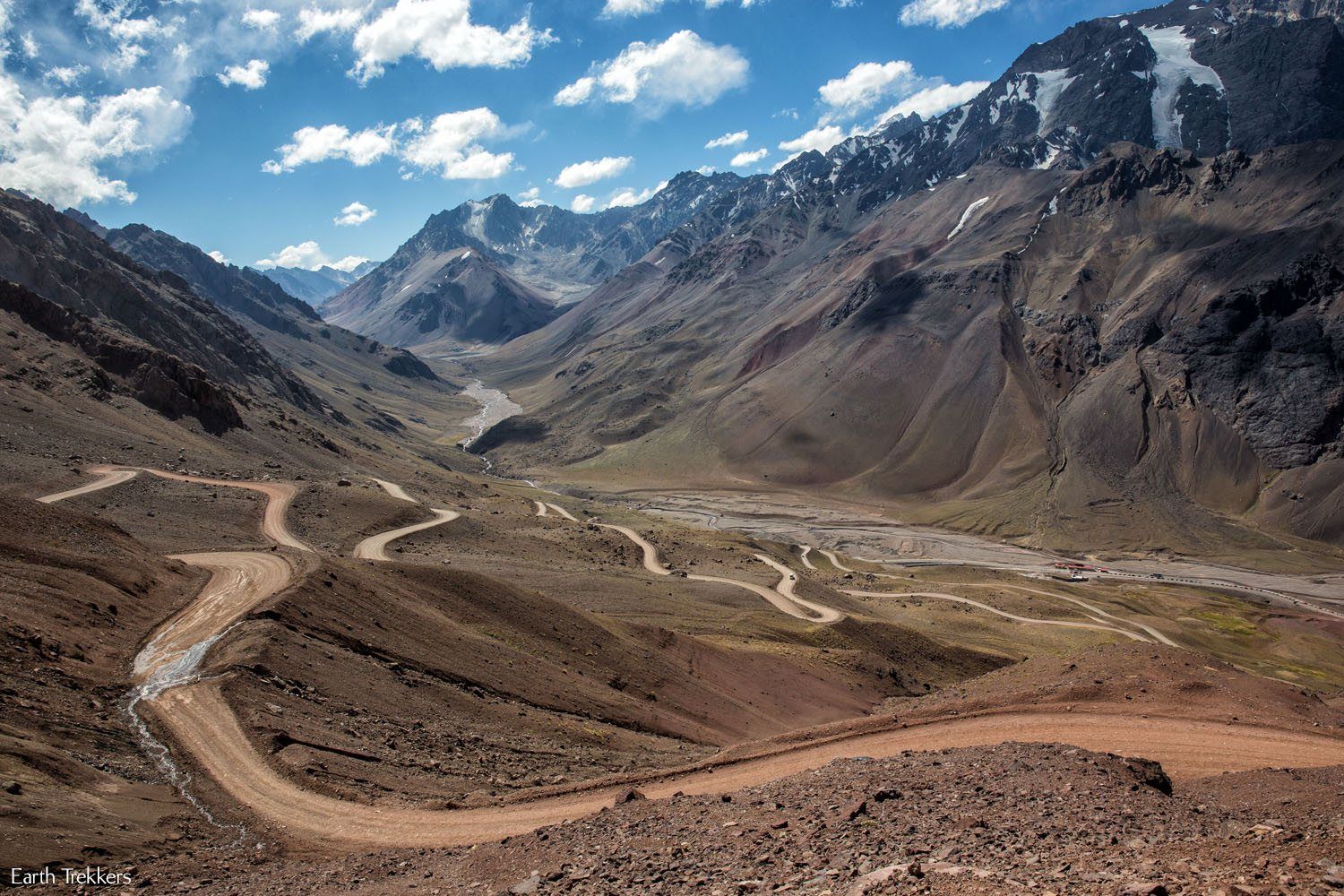 #4 Whitewater Rafting
Potrerillos, one hour west of Mendoza, is prime whitewater rafting territory. Half day, full day, and even multi-day trips on the Mendoza River are possible. We did the half day whitewater rafting and had a blast. For us, it was one of the highlights of our time in Mendoza. We used Potrerillos Explorer Rafting and highly recommend them.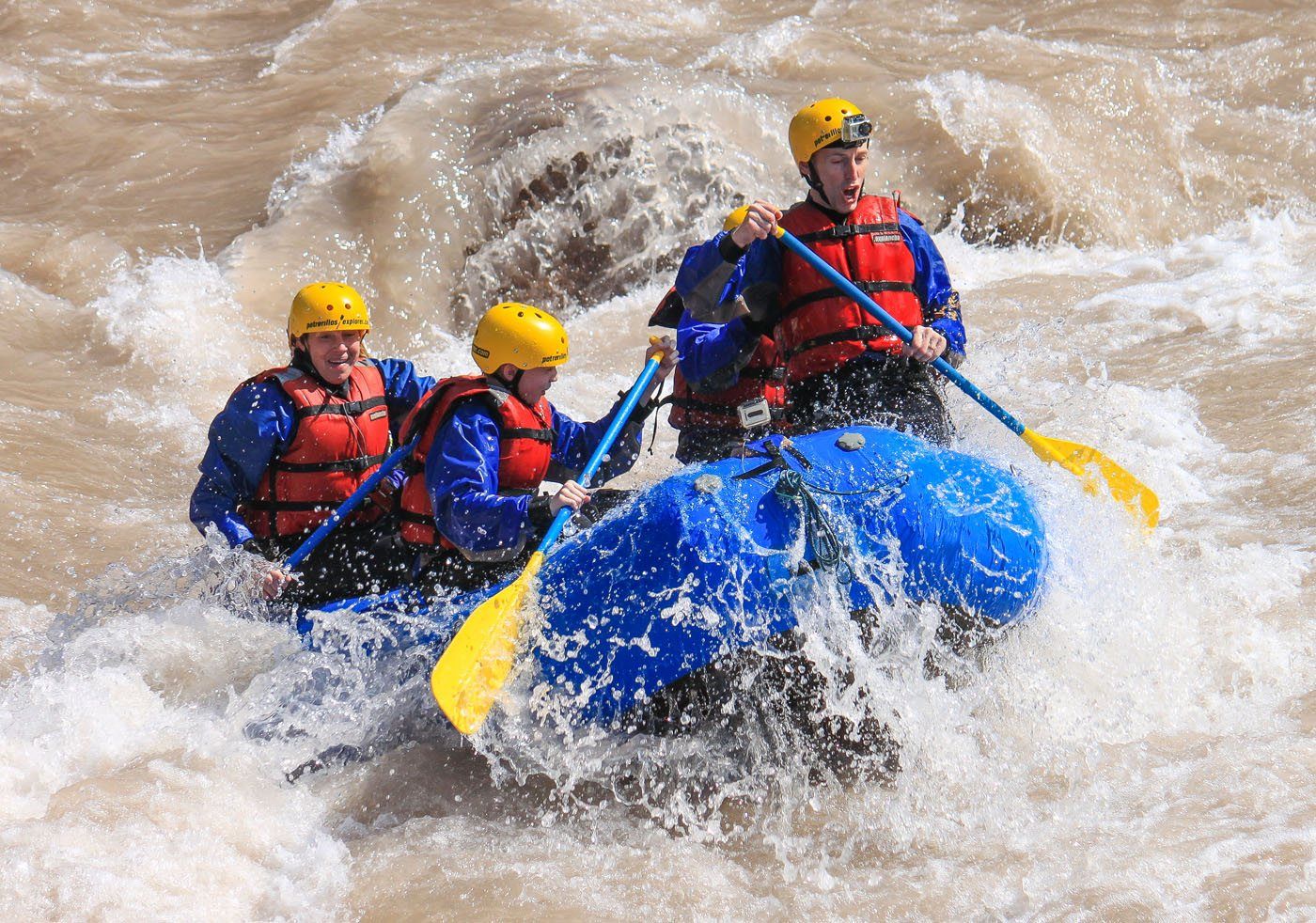 #5 Rock Climbing
For beginners and experienced rock climbers, Mendoza makes an excellent rock climbing destination. Not far from Potrerillos is the beginner site for rock climbers. For those with more experience, journey into the mountains for multi-pitch rock climbing. We hired Andes Vertical and had an awesome experience. For rock climbing in Mendoza, this company runs the best show in town.
#6 Horseback Riding
Horseback riding in the vineyards and the foothills of the Andes is a popular thing to do here. Spend a few hours on horseback riding among the vines, then have lunch or dinner and do a wine tasting. If you have kids, this is a great activity (except for the wine tasting part, of course).
We used Los Pingos Horse Riding. During the early evening hours, the four of us rode horses into the hills to the east of Mendoza. We watched as the sunset over Mendoza, returned to the vineyard on horseback, and then dined on asado beef and drank red wine while our host, Carlos, played the guitar. It makes for a late night but it is a blast. The views, the food, meeting new people, and singing along with the songs makes for a very fun night.
For more information, visit the Los Pingos website.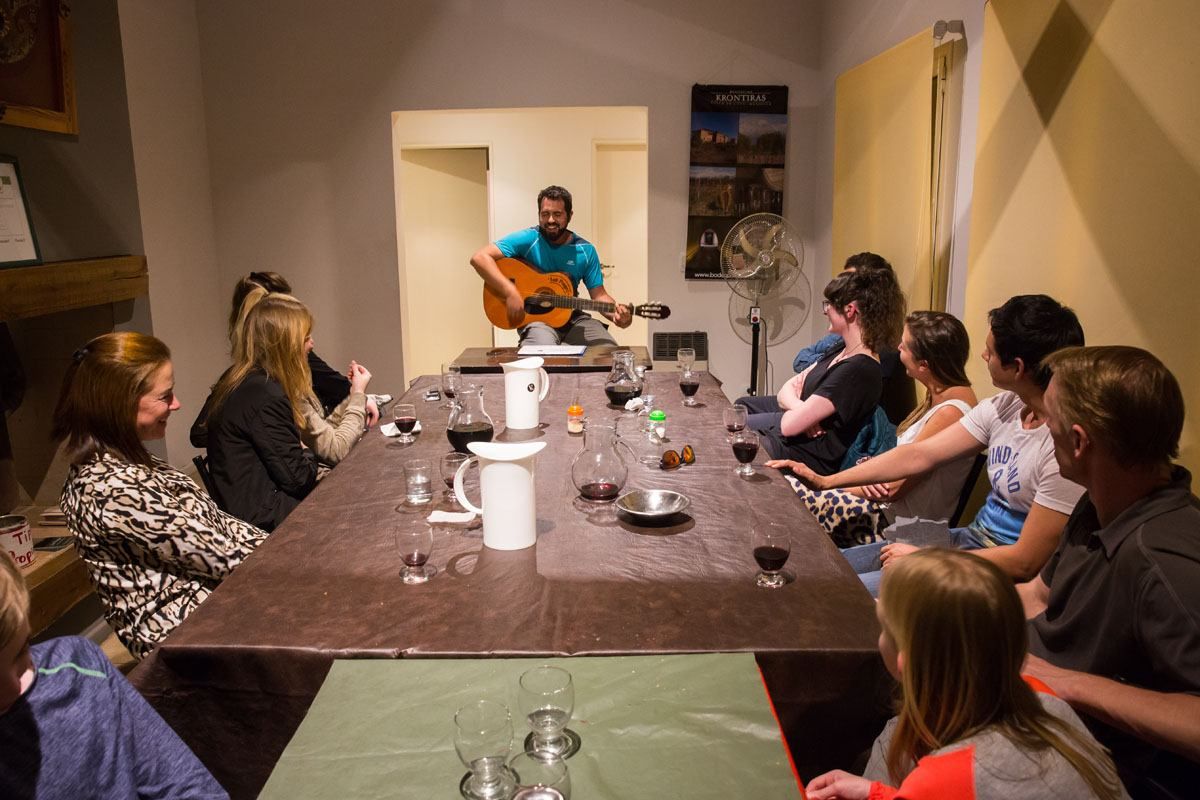 #7 Hiking in the Andes Mountains
This one may seem a bit redundant after mentioning Parque Provincial Aconcagua, but there are many great hiking trails located around Mendoza. Yes, the hike to Aconcagua Base Camp gets rave reviews but another popular hike is Mt. Lomas Blancas. You can hike on your own but it is very common to hire a guide here. Again, we recommend Andes Vertical.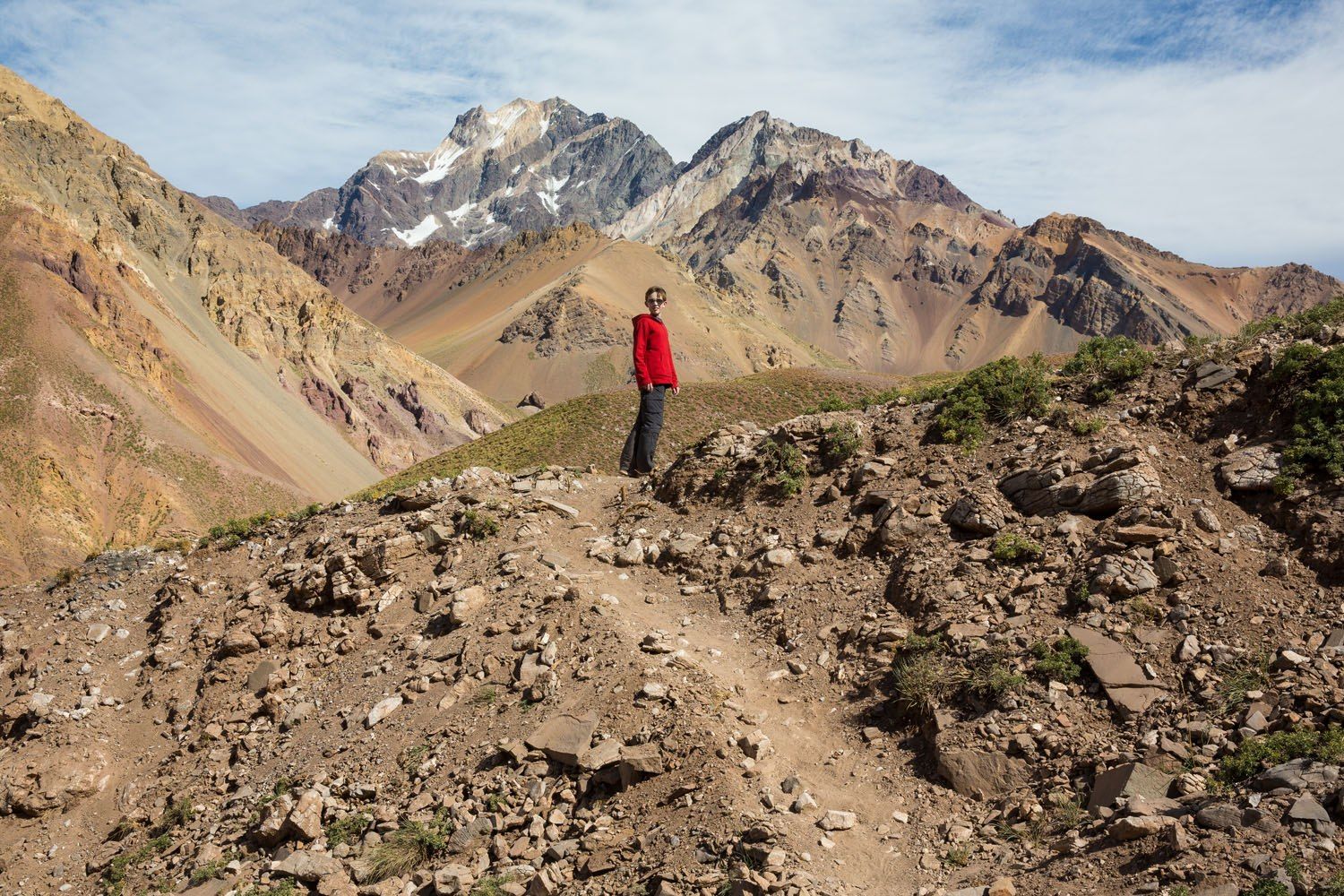 #8 Ruca Malen
Ruca Malen serves a five course lunch with wine pairings that is delicious! While sitting in a solarium with views out to the vineyard and the Andes Mountains, dine on creative, delicious food while sampling a variety of wine. Ruca Malen gets our vote for our best meal in Mendoza.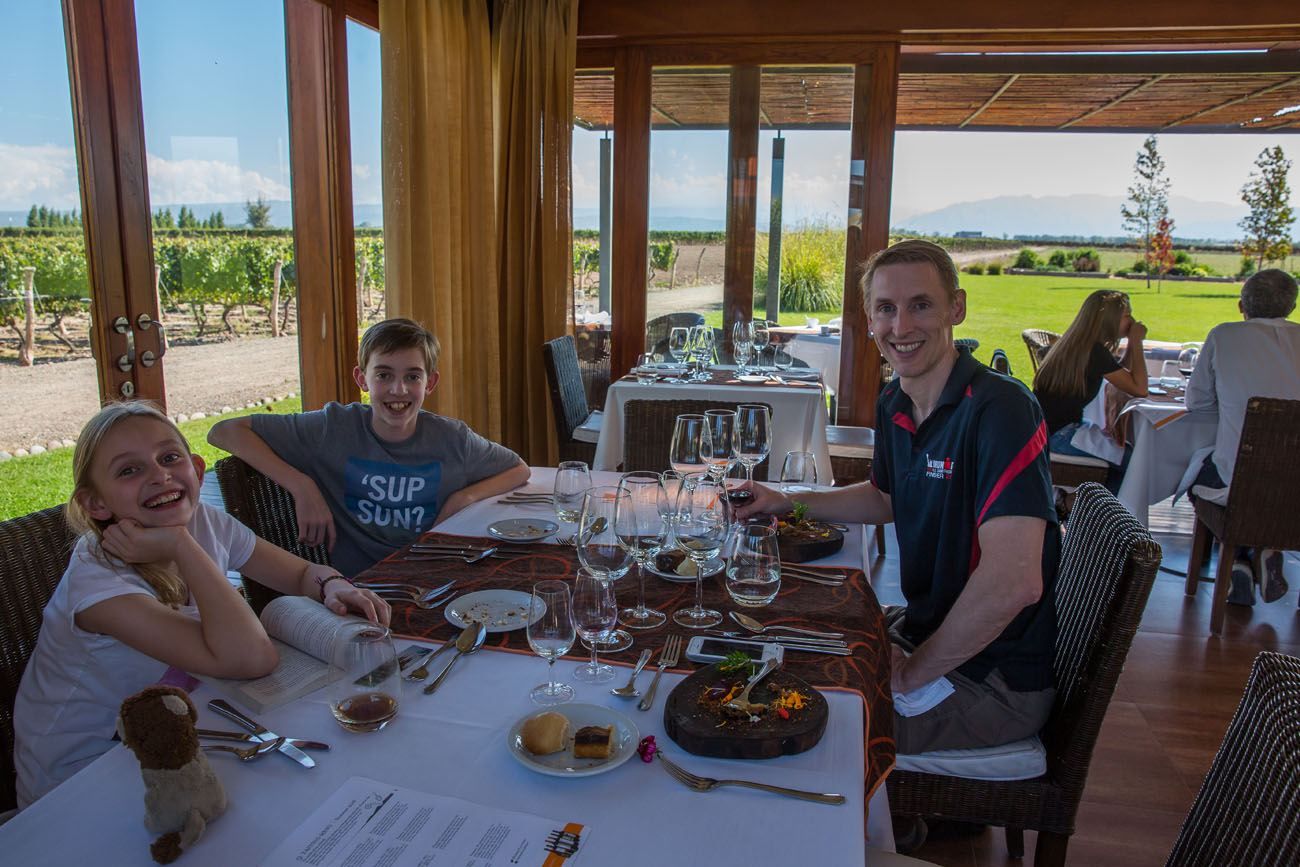 #9 Try Asado Beef
Asado beef is a staple of the Argentinian diet. While you are visiting Mendoza, you will eat a lot of beef and wash it down with a lot of red wine. Our top pick for asado beef…La Escondida in Potrerillos. This small, quiet restaurant served some of the best food we had in Argentina. If you are in Potrerillos, have lunch or dinner here. Yum!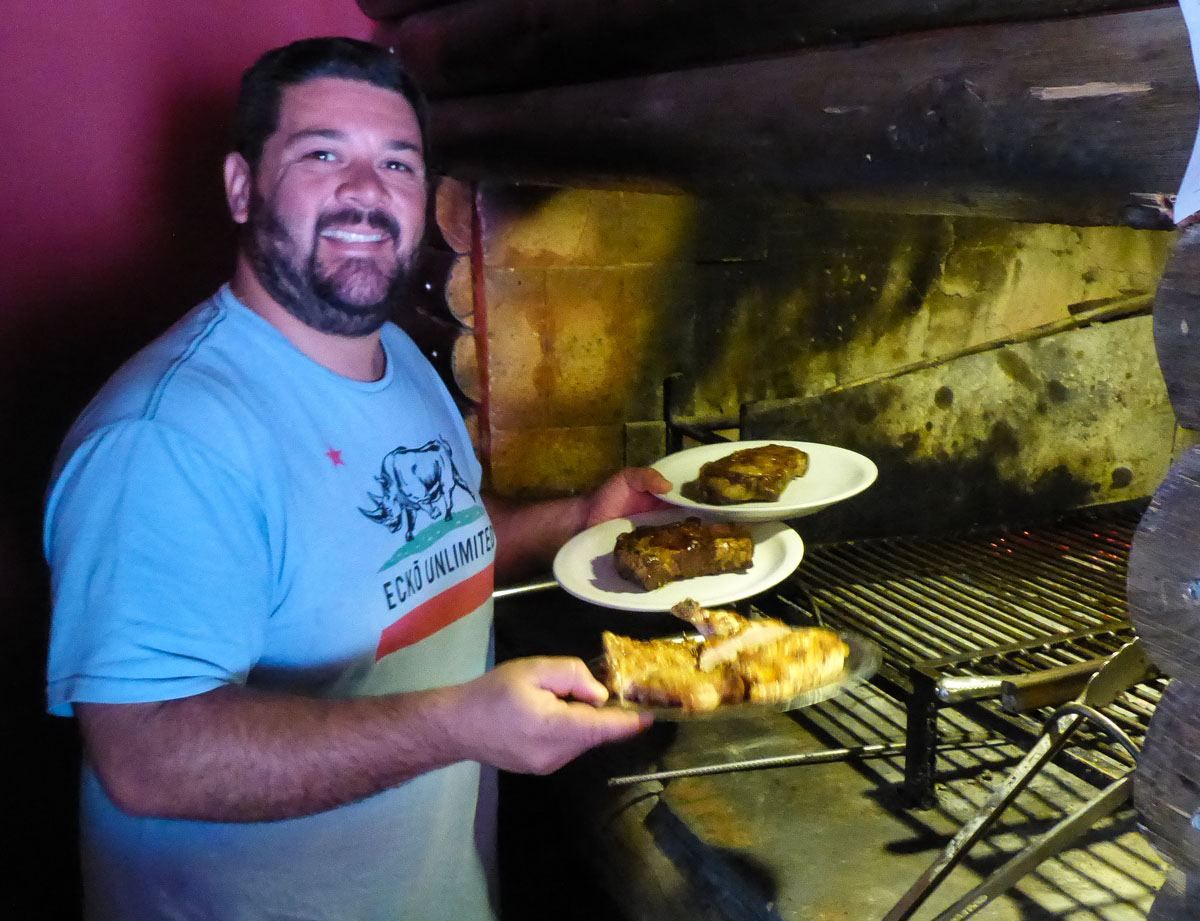 Where We Stayed
We stayed at El Encuentro en Chacras de Coria in Chacras de Coria, Mendoza. This small, boutique hotel has a great location just outside of the busy area of Mendoza. The staff is extremely helpful and can assist you with scheduling wine tours and activities. If you do not get enough wine during your tours and five course meals, the hotel has a wine cellar and a fantastic common area to relax in at the end of the day.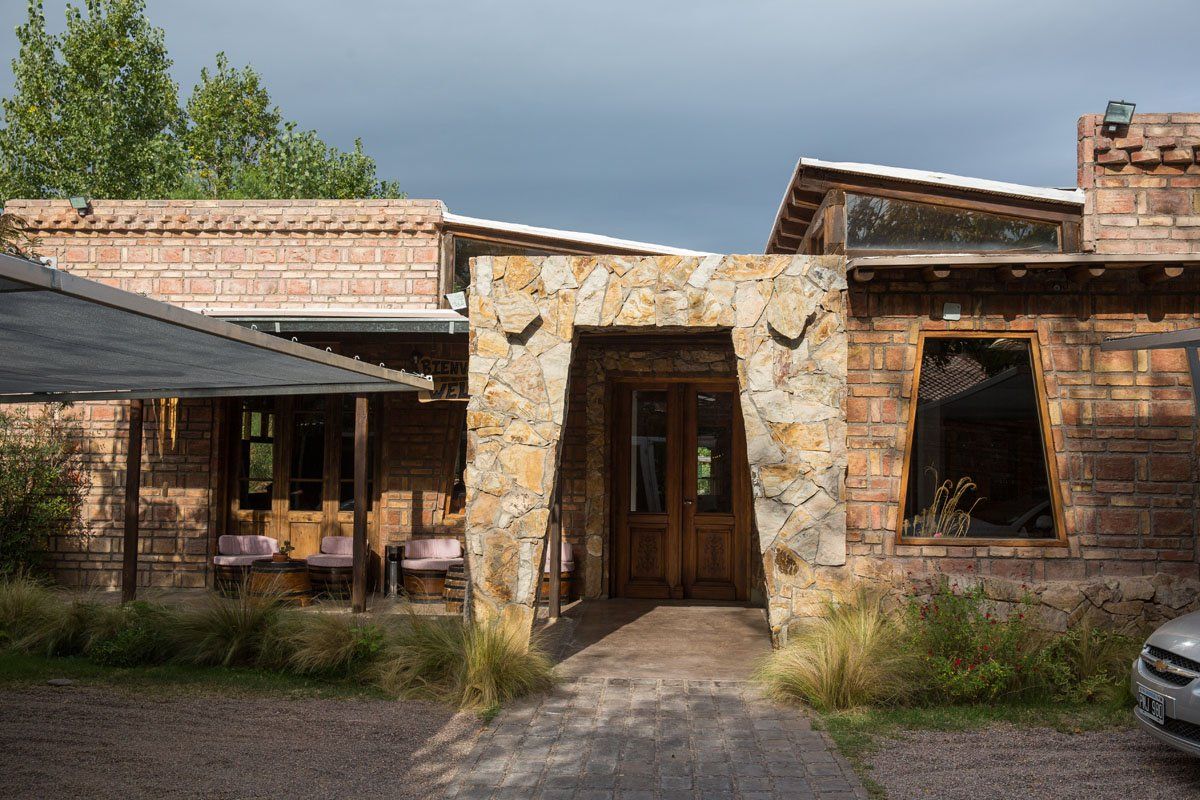 ---
You Might Also Like: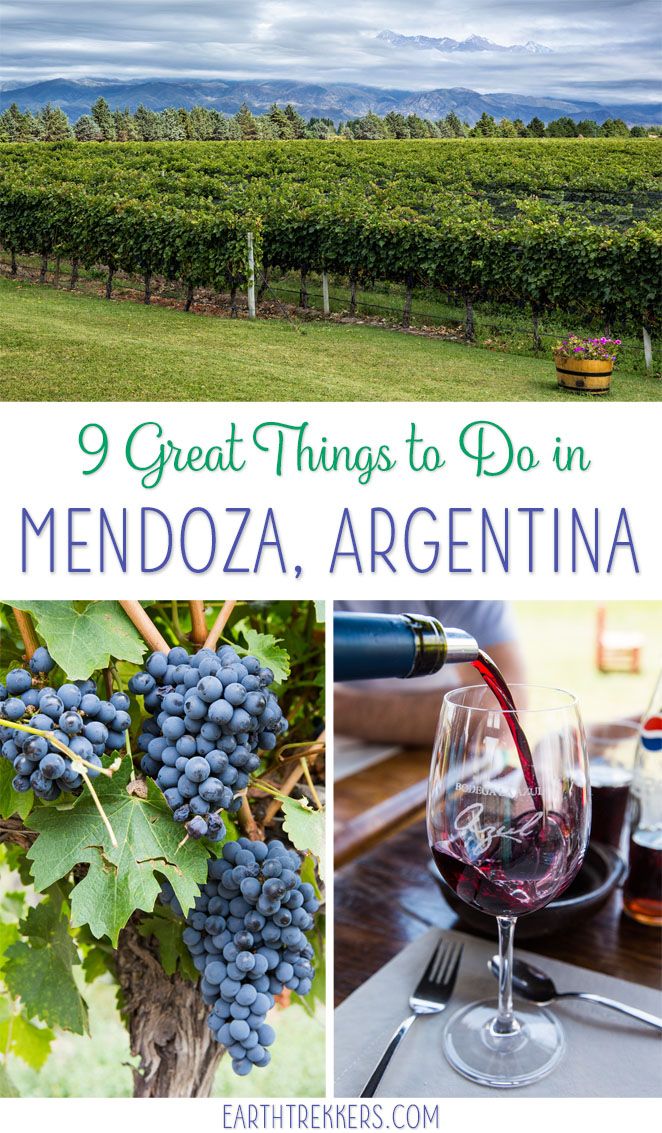 Note: This post contains affiliate links. When you make a purchase using one of these affiliate links, we get paid a small commission at no extra cost to you.
All rights reserved © Earth Trekkers. Republishing this article and/or any of its contents (text, photography, etc.), in whole or in part, is strictly prohibited.