This short, easy hike starts with a cable car ride to one of the highest peaks in the area. From this spot, the views across the Dolomites are incredible. To turn this into a hike, it's a completely downhill walk back to Passo Falzarego (the Falzarego Pass). On the way, you can explore bunkers and tunnels from World War I.
This was the very first hike that we did in the Dolomites. And what a great start! Not only was this a wonderfully easy hike to warm up our legs but the views blew us away.
If you are visiting the Dolomites with kids, the hike from Lagazuoi to Passo Falzarego is a great one to consider. When we did this, Tyler was 11 and Kara was 9 and they zipped down this trail like it was nothing, and had tons of fun in the process.
Lagazuoi to Passo Falzarego Hiking Stats
Distance: 2.5 miles point-to-point
Elevation Loss: 650 meters (mostly downhill; a cable car takes you to the highest point)
Length of time: 2 to 3 hours
Difficulty: Easy
When to Go: This hike is best during the summer months, from June through September.
Bring: Hiking shoes, water, snacks or lunch, a jacket and long pants (it is chilly at the higher elevations), and of course, your camera.
Please practice the seven principles of Leave No Trace: plan ahead, stay on the trail, pack out what you bring to the hiking trail, properly dispose of waste, leave areas as you found them, minimize campfire impacts, be considerate of other hikers, and do not approach or feed wildlife.
Passo Falzarego
Passo Falzarego is one of the highest mountain passes in the Dolomites.
In World War I, this pass was the site of heavy combat between the Italians and Austrians. A tunnel was constructed in Lagazuoi which can be explored, but you will need a flashlight and helmet to do so.
Not far from Lagazuoi, you can see more WWI history at the Cinque Torri. Around these pillars of rock, Italians built bunkers, trenches, and lookouts during World War I. These are now part of a World War I open air museum that is free to visit…all you have to do is hike the short and scenic Cinque Torri trail.
The Falzarego Pass can be approached from the west and the east on SR48. Arriving from the west is more dramatic with many more of hairpin turns.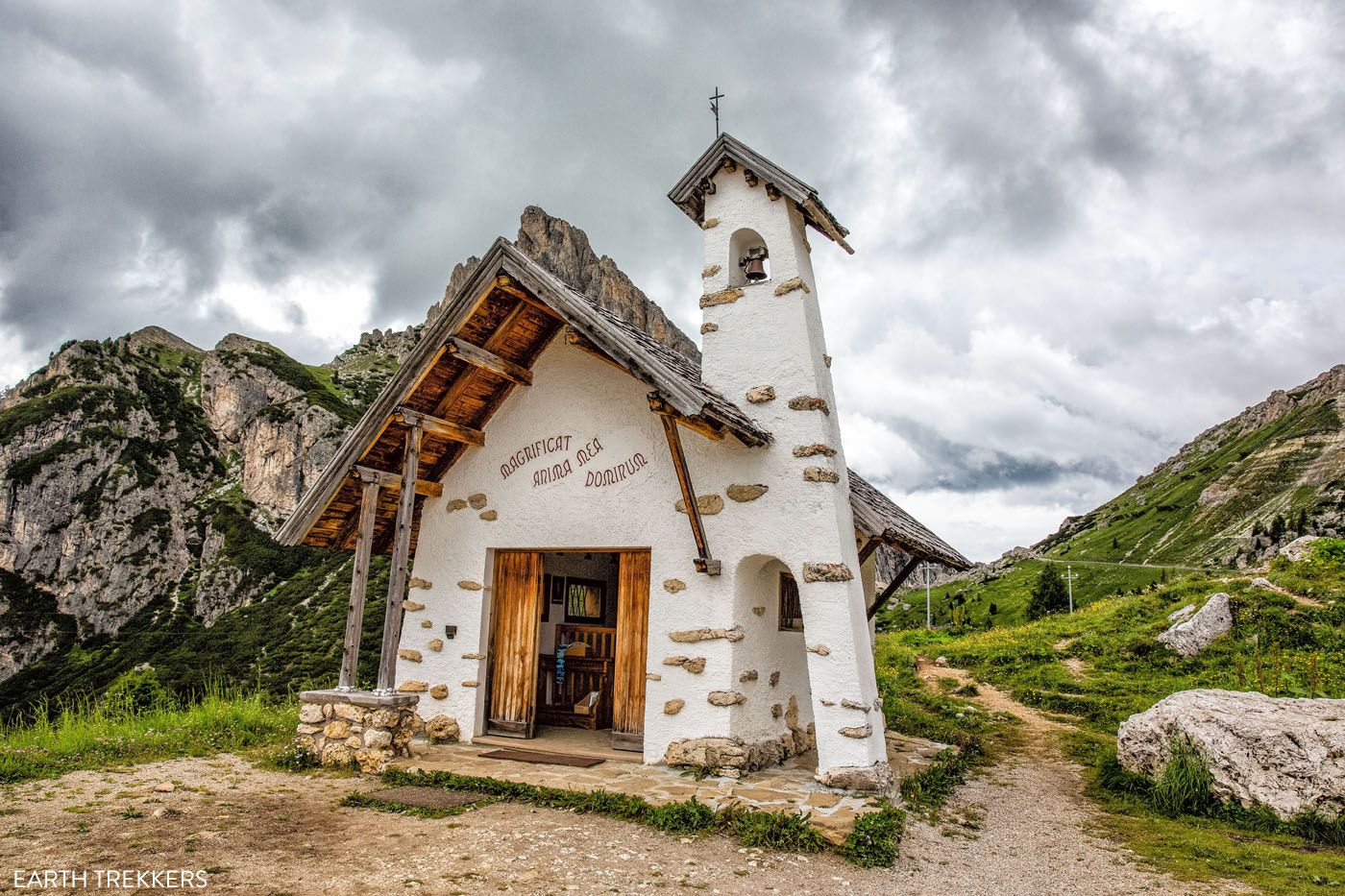 Cappella della Visitazione, which is located at Passo Falzarego.
The Lagazuoi Cable Car
Just when you think you can't go any higher, there is a cable car that runs from the Falzarego Pass to the peak of Lagazuoi. When we did this, the cable car went so high that we couldn't even see the top…it was covered in clouds.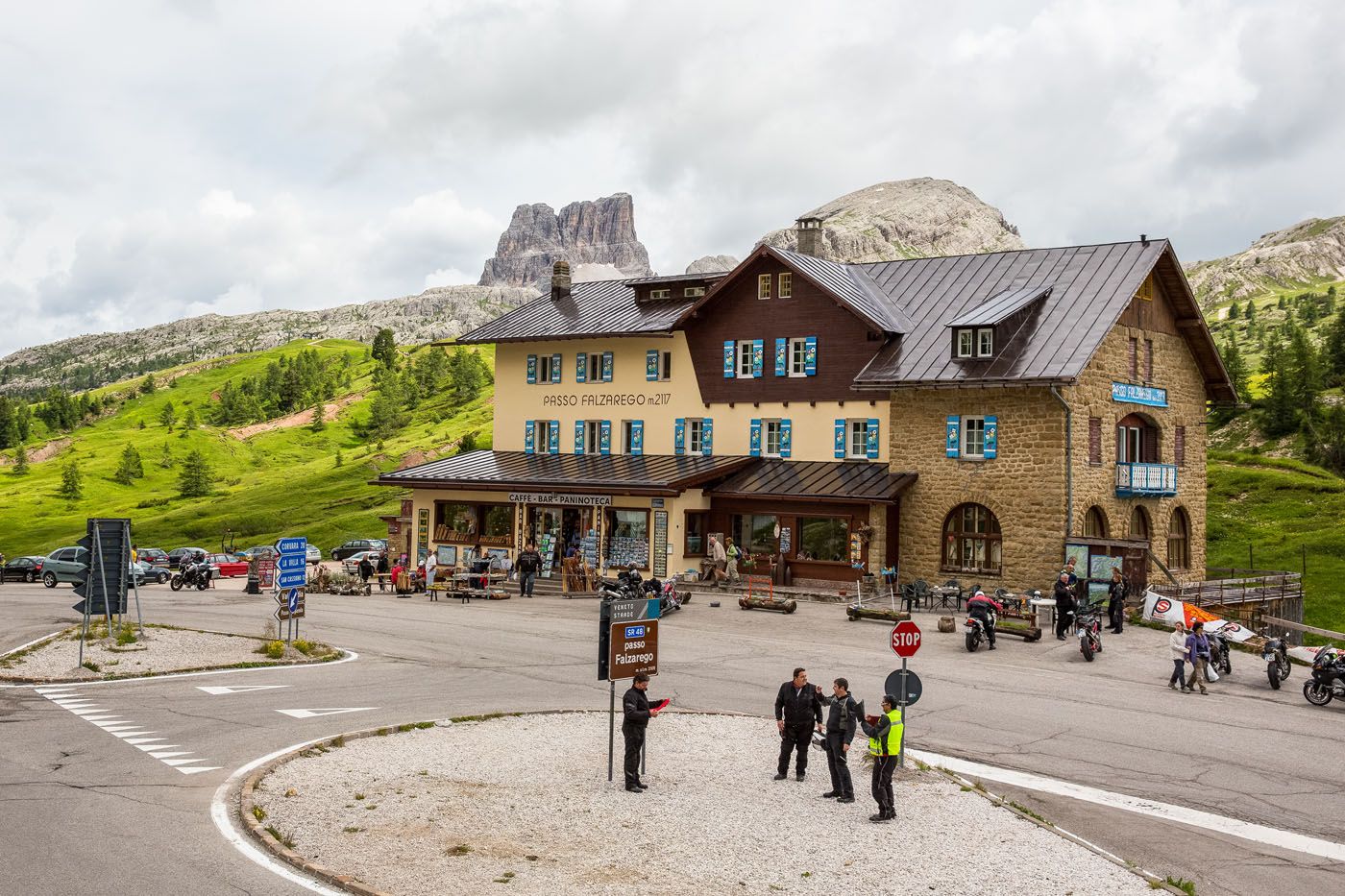 It is a very smooth, very fast ride to the top. We emerged from the cable car into much cooler weather. The four of us were wearing shorts, T-shirts, and rain jackets, which was not enough clothing (even in mid-July). If you plan on doing this hike, make sure you are prepared for the cooler temperatures on the mountain top.
The cable car runs every 15 minutes starting at 9 am. The last uphill run is at 4:40 pm. The last downhill run is at 5:00 pm. Tickets cost €17.50 one-way all year except for August. In August, tickets cost €20 one way. Get updated hours and pricing here.
Lagazuoi to Passo Falzarego: The Frontline Trail
Step-By-Step Trail Guide
From the cable station, take a moment to enjoy the view. There is an upper terrace with great views looking out over the area. You can also visit Lagazuoi EXPO Dolomiti, a brand new exhibit room that runs temporary exhibits throughout the year.
Then head towards Rifugio Lagazuoi and take the trail to the right (trail #401). Not far down this trail, about 40 meters, is a detour to a small outcropping of rock that is a great photo spot (note: there are a lot of outcroppings here, some safer than others, so be careful here).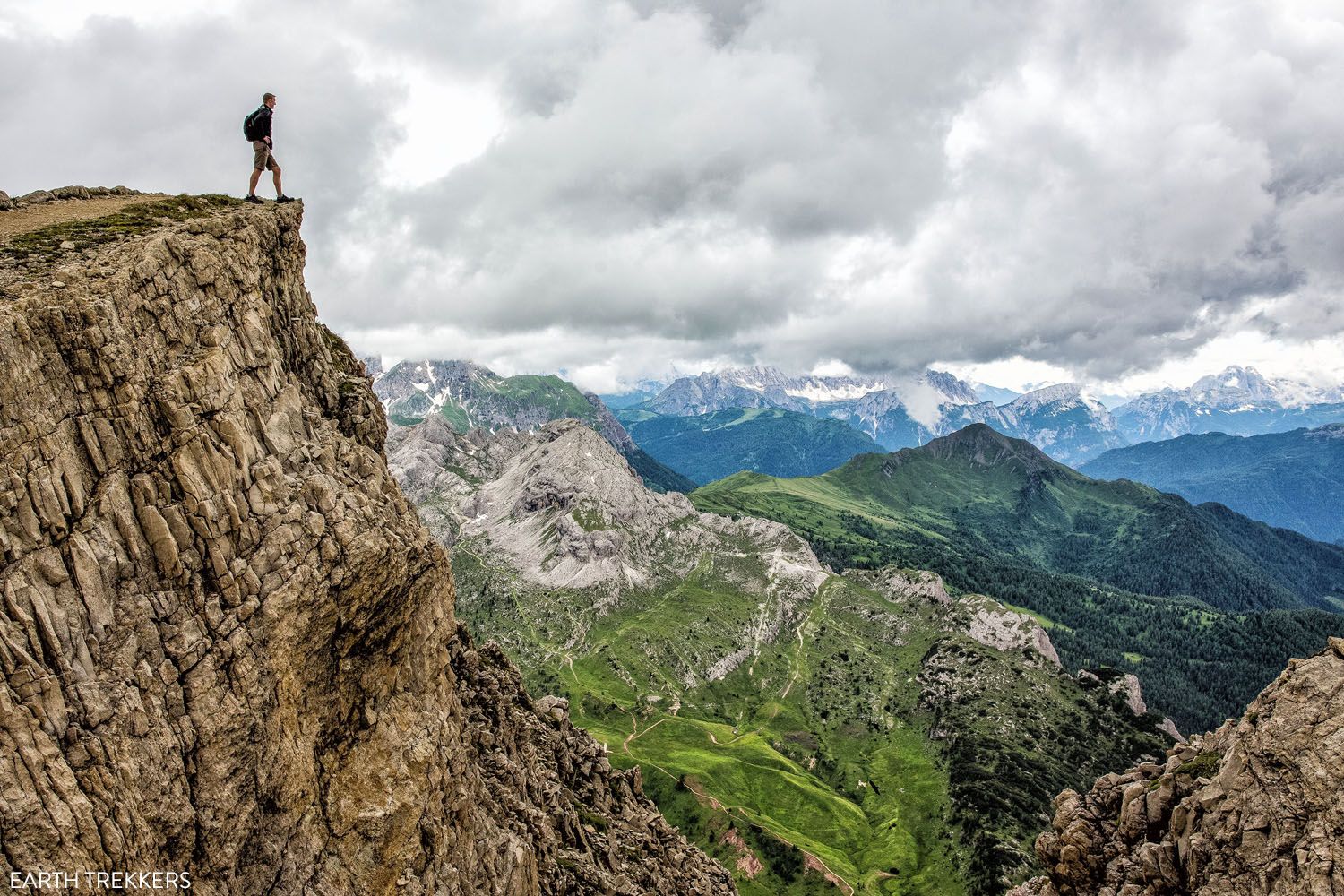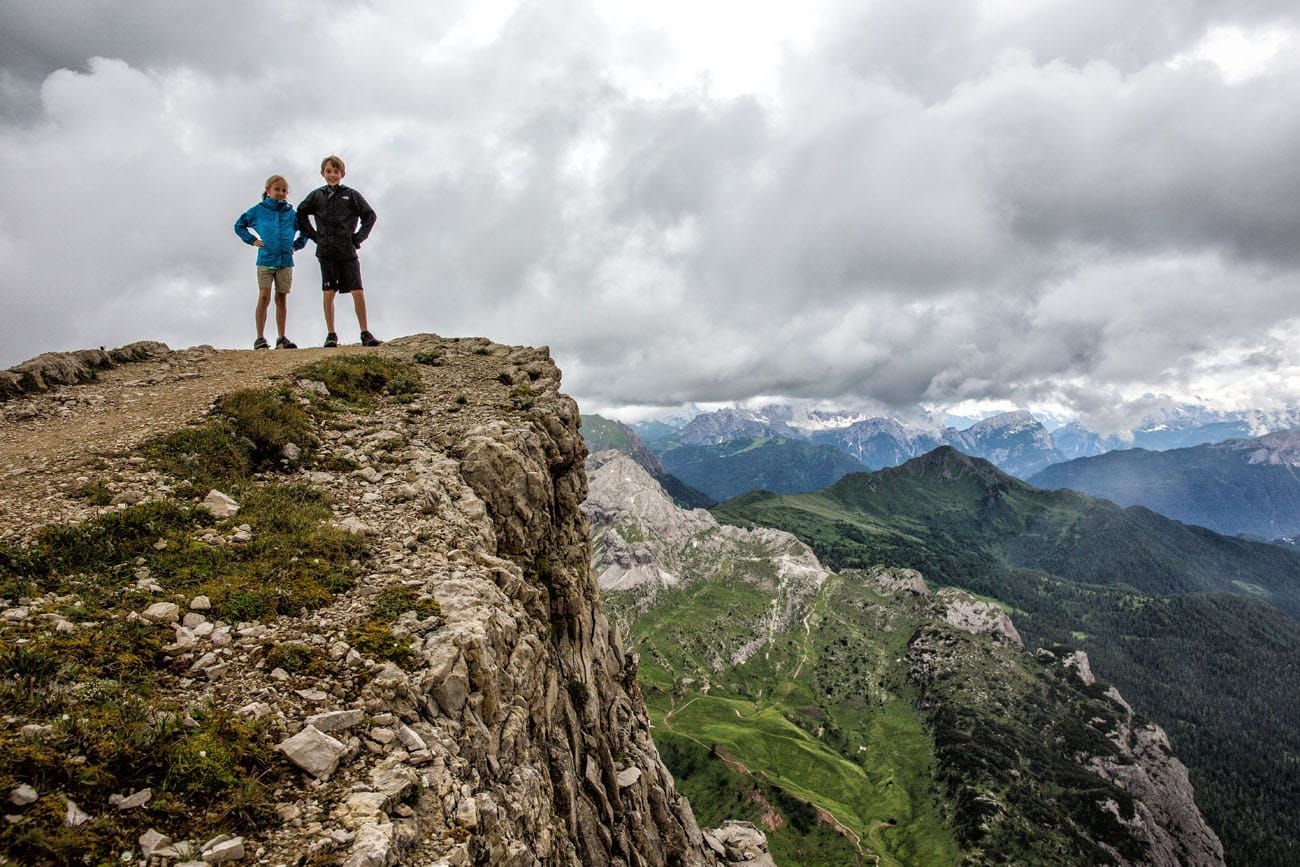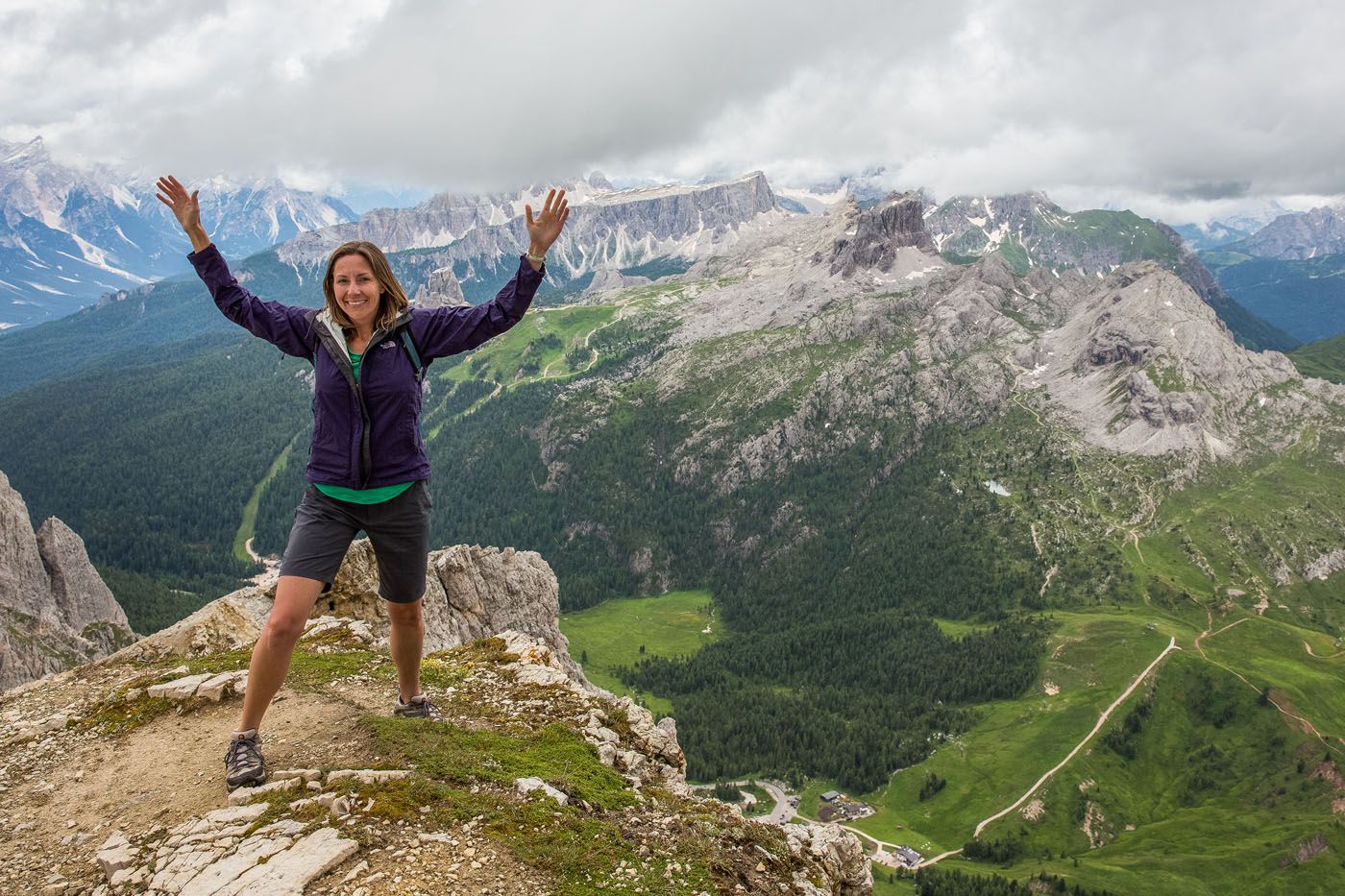 Beyond this outcropping, follow the trail downhill. It doesn't take long to reach the bunker in the photo below.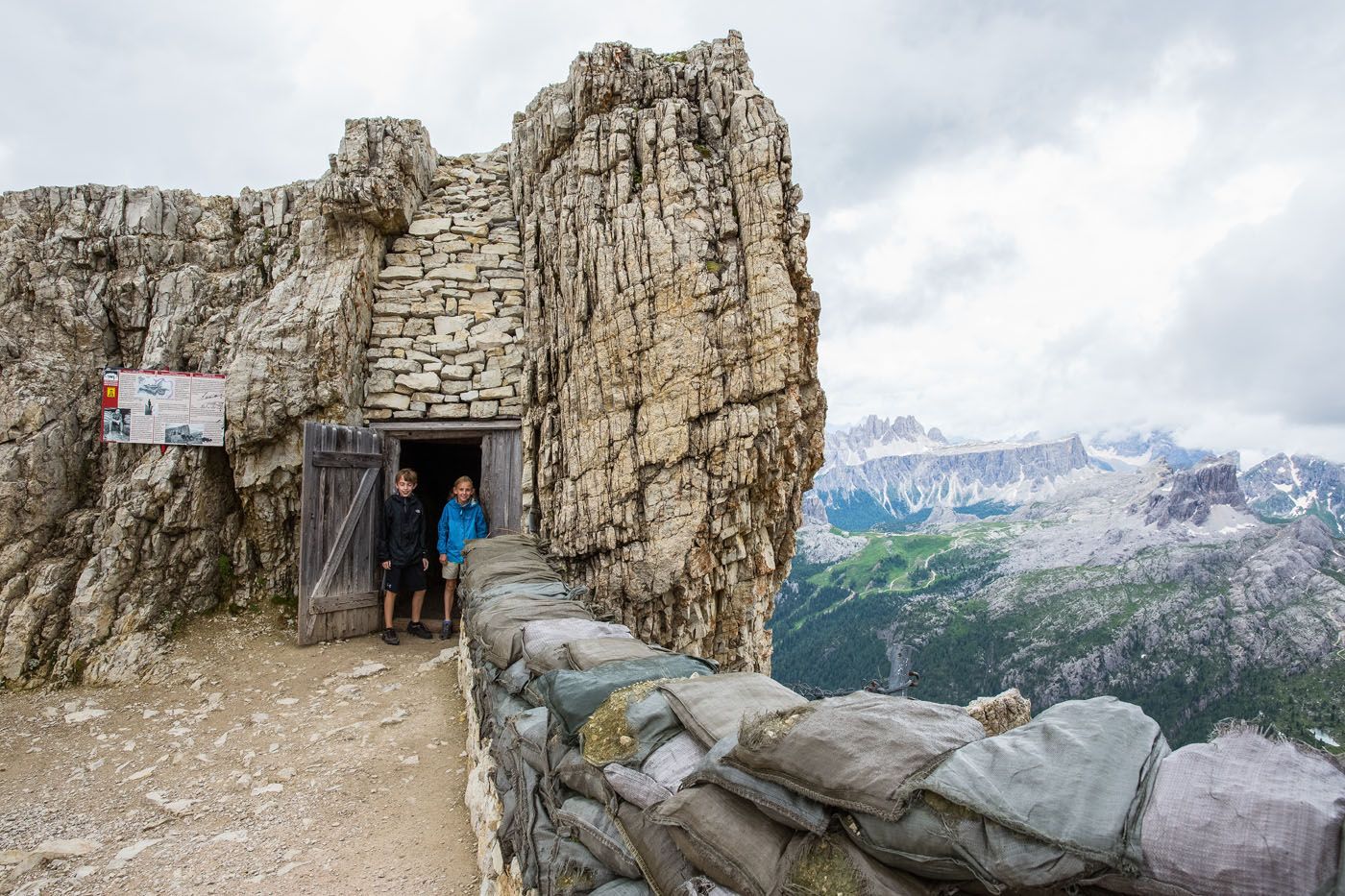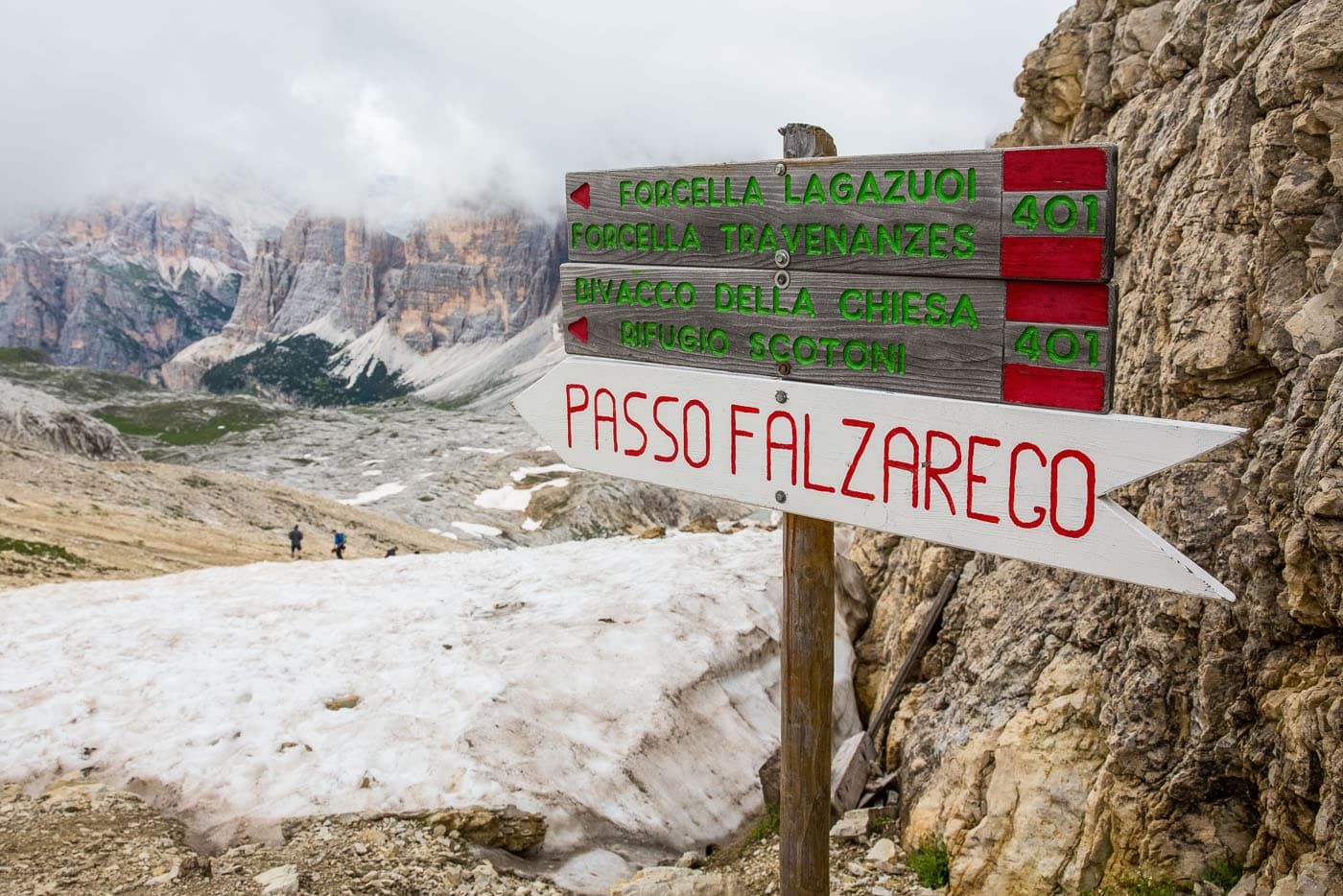 Then the trail makes a brief, steep descent. When we did this, even in July, this part of the trail was icy and slippery, so it took us a while to get down this section.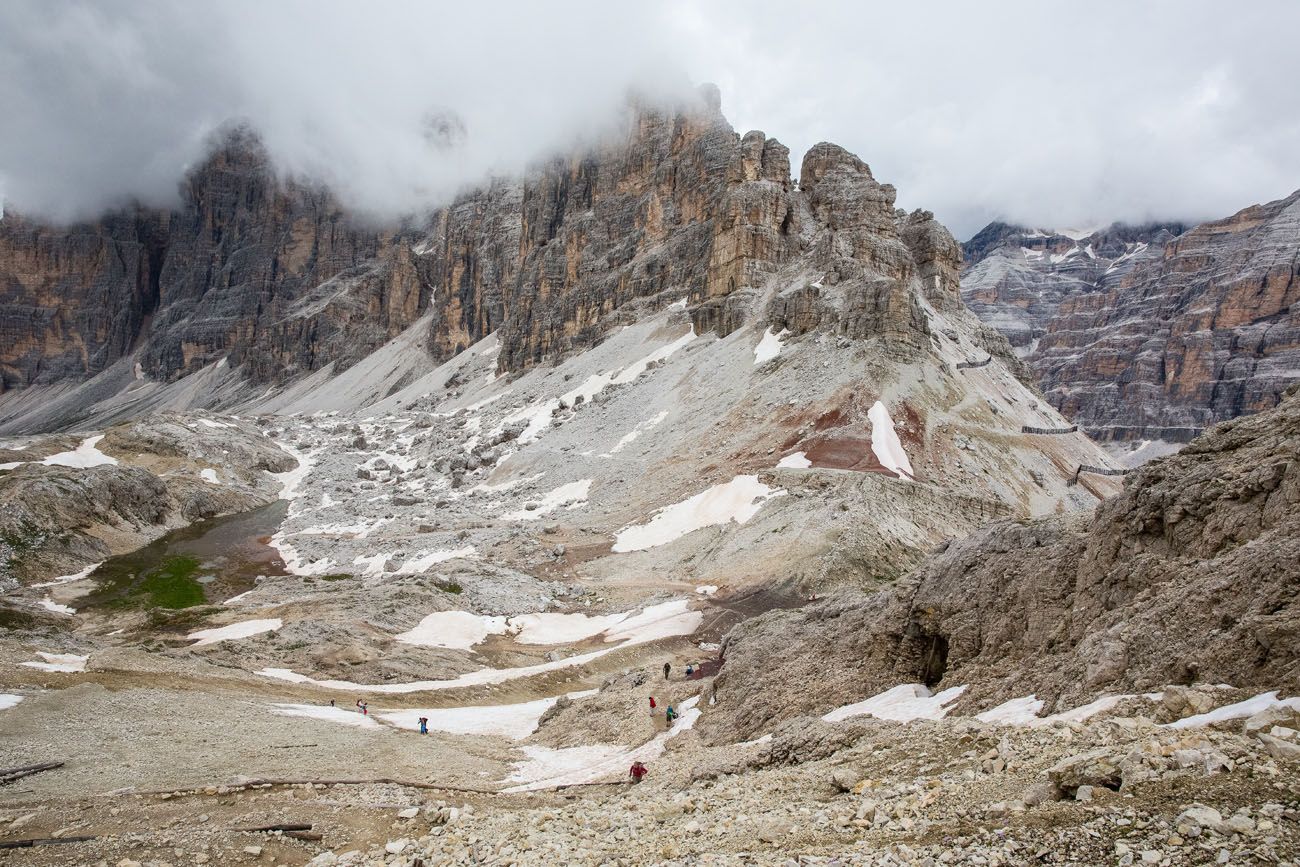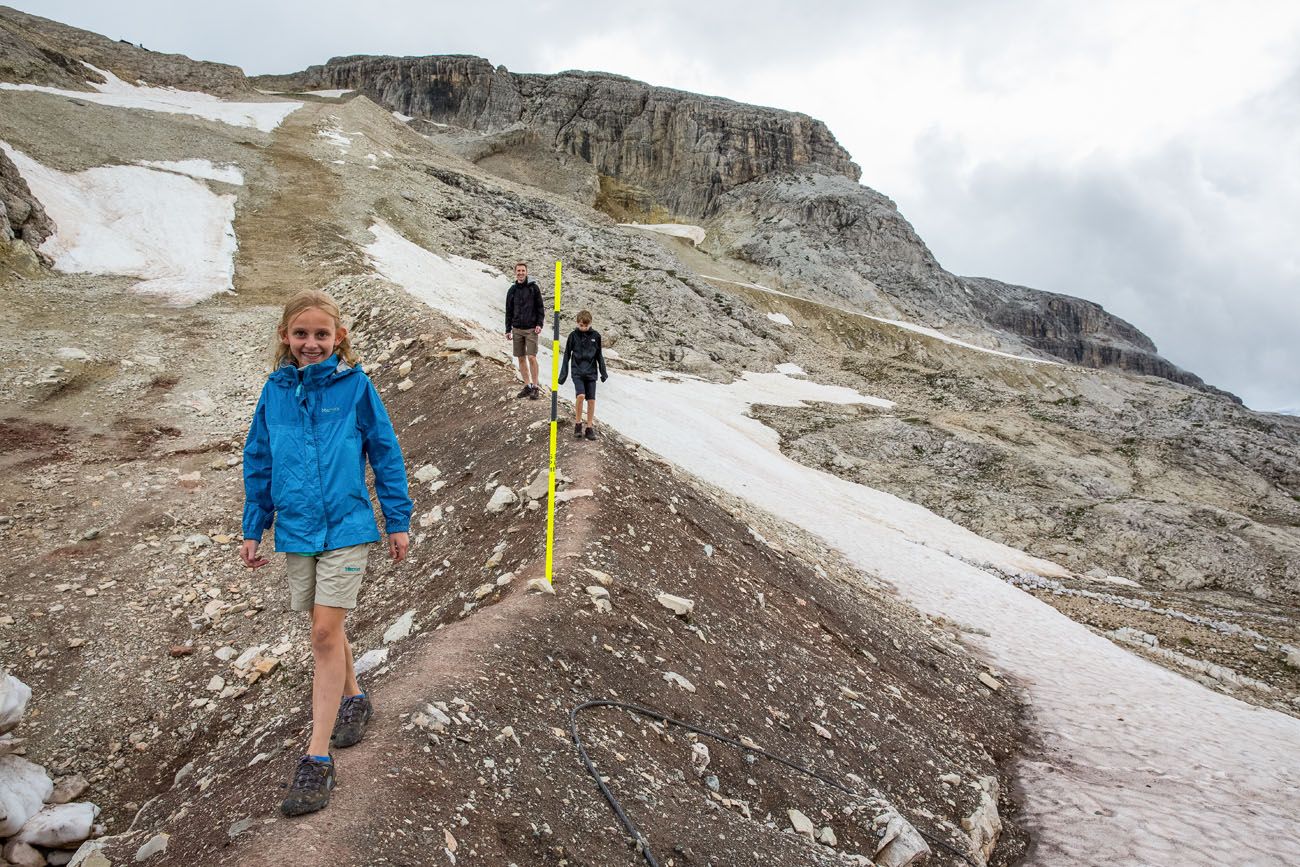 At the next trail junction, stay to the right to continue on trail #401 to Passo Falzarego and Forcella Travenanzes. The trail flattens out for a little bit on this part of the trail.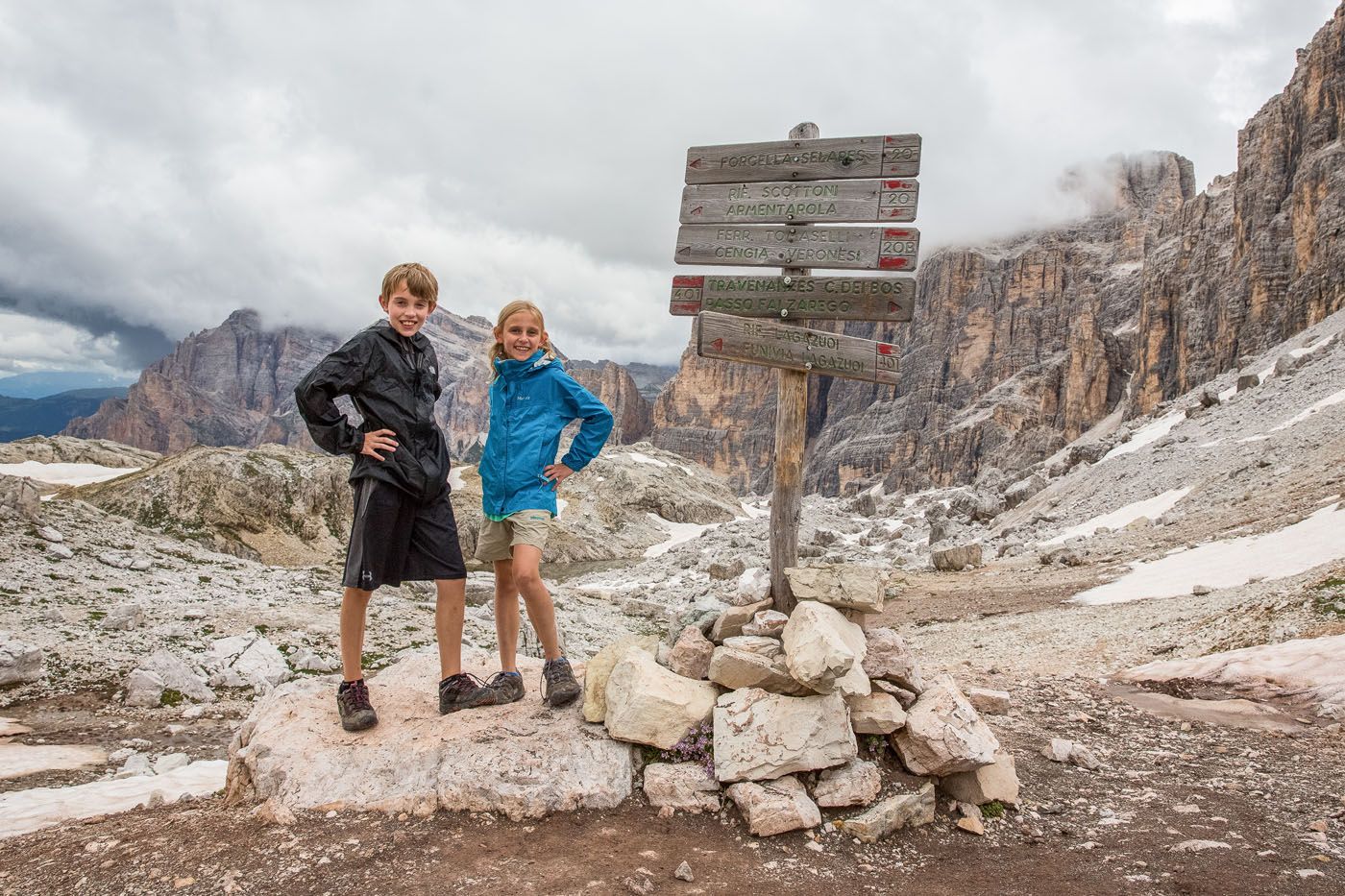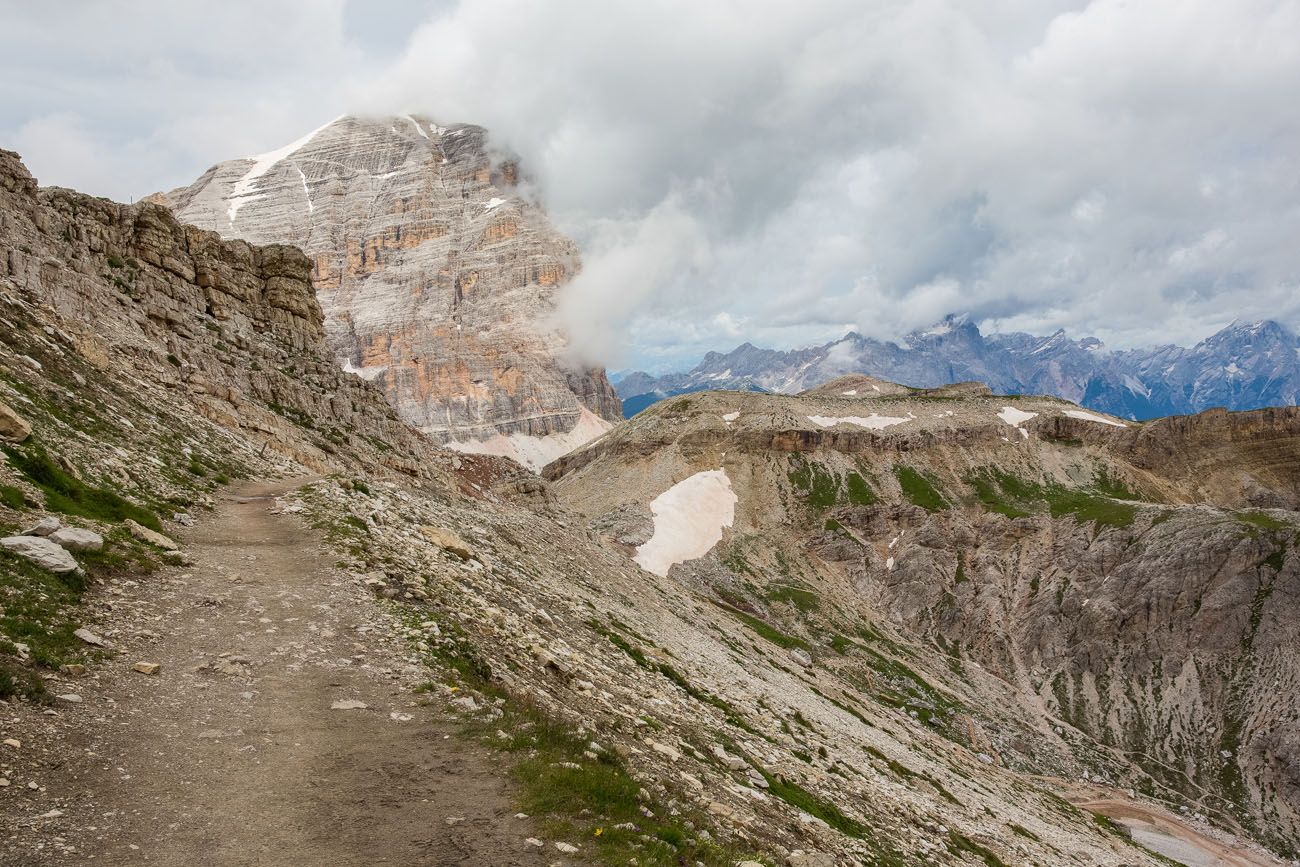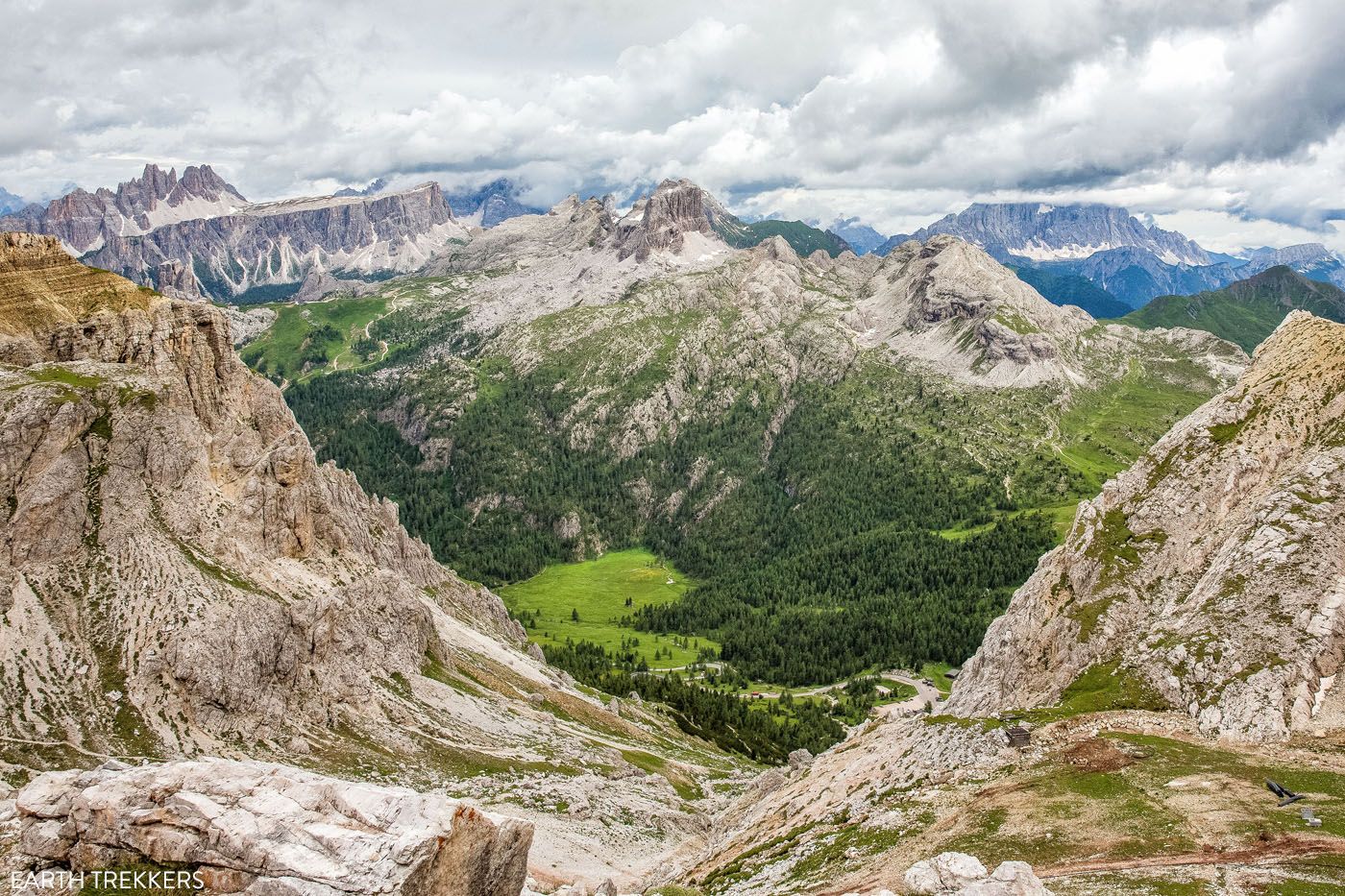 View from the trail.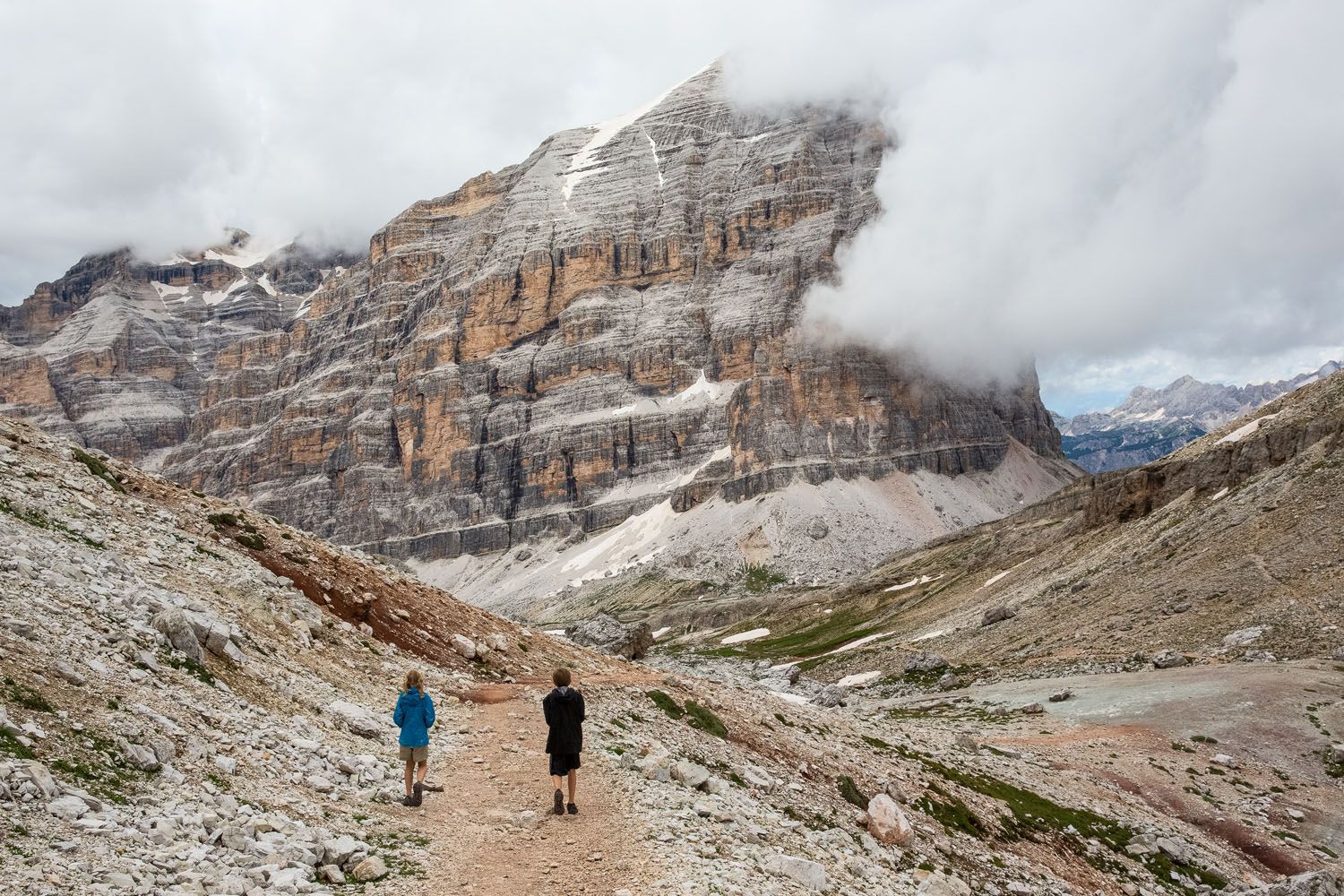 From the trail you have an awesome view of Tofana di Rozes.
Once at Forcella Travenanzes, which is another trail junction, take trail #402 to the right to continue to Passo Falzarego. Now the trail will get steeper and from here, it's a mostly downhill walk to the Falzarego Pass.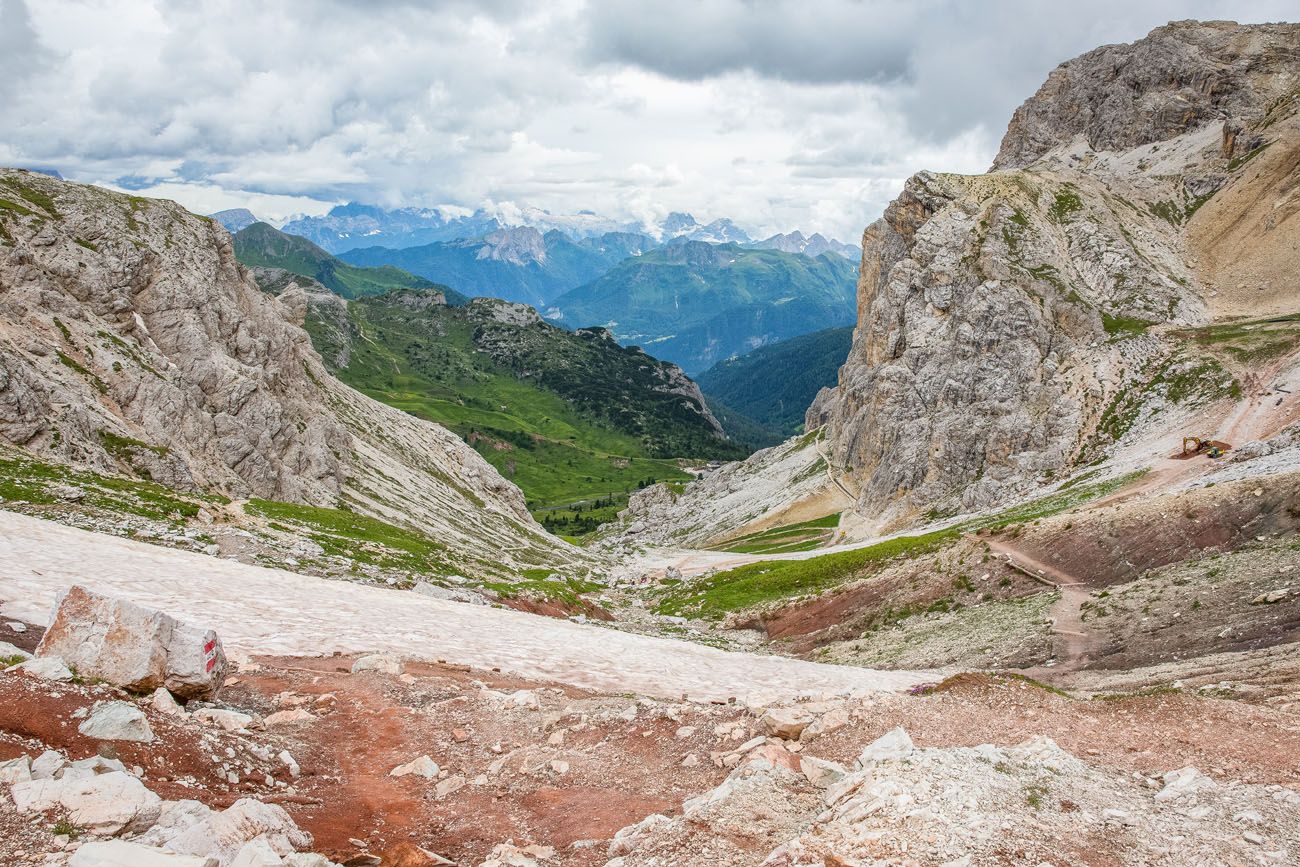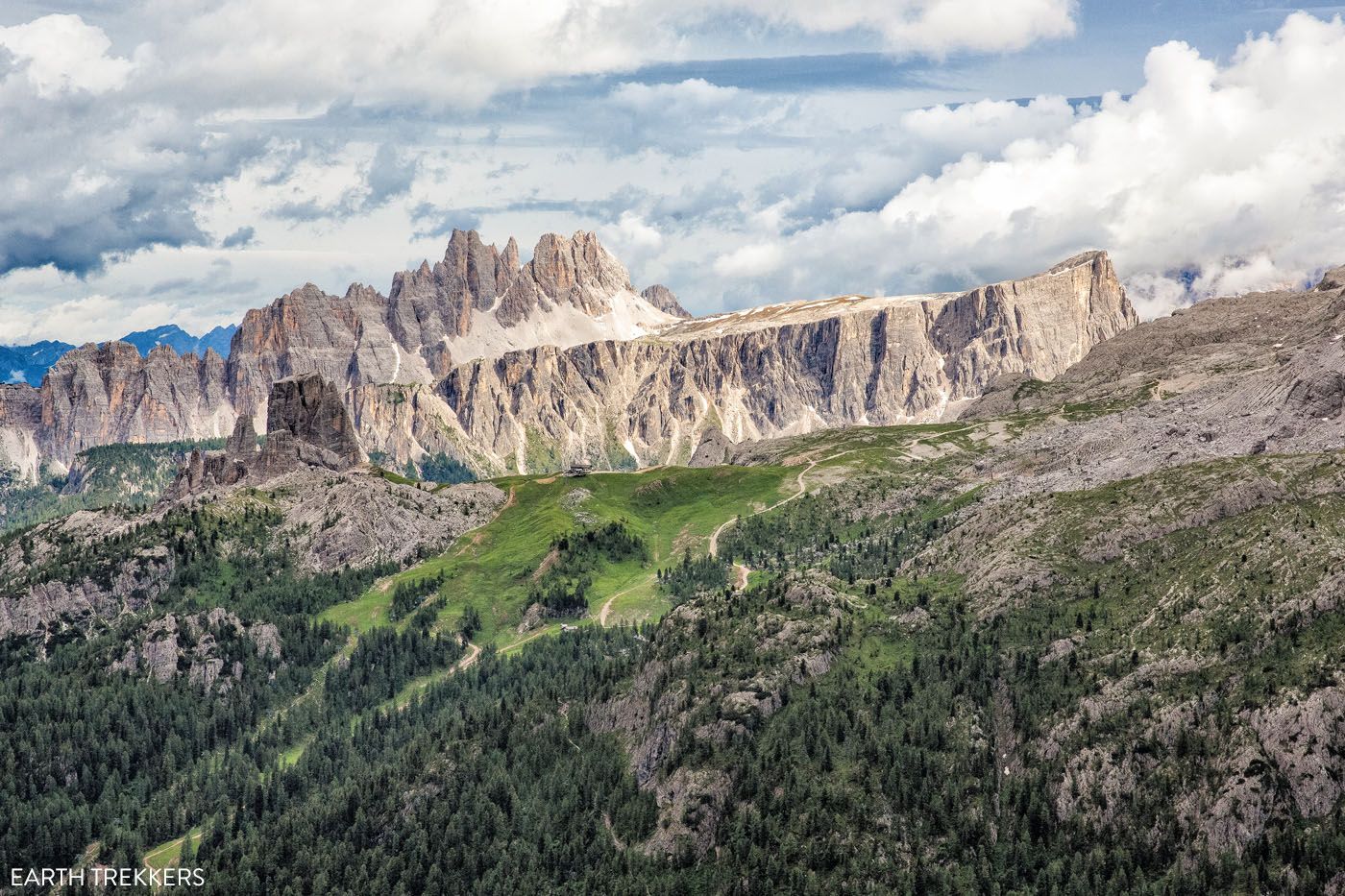 Another view from the trail (Croda da Lago, Gran Diedro, and the Cinque Torri).
About halfway down the trail, you will see one of the two entrances of the tunnel that runs through Lagazuoi. To hike through the tunnel, you will need a helmet and a flashlight (the light on your smartphone is not bright enough).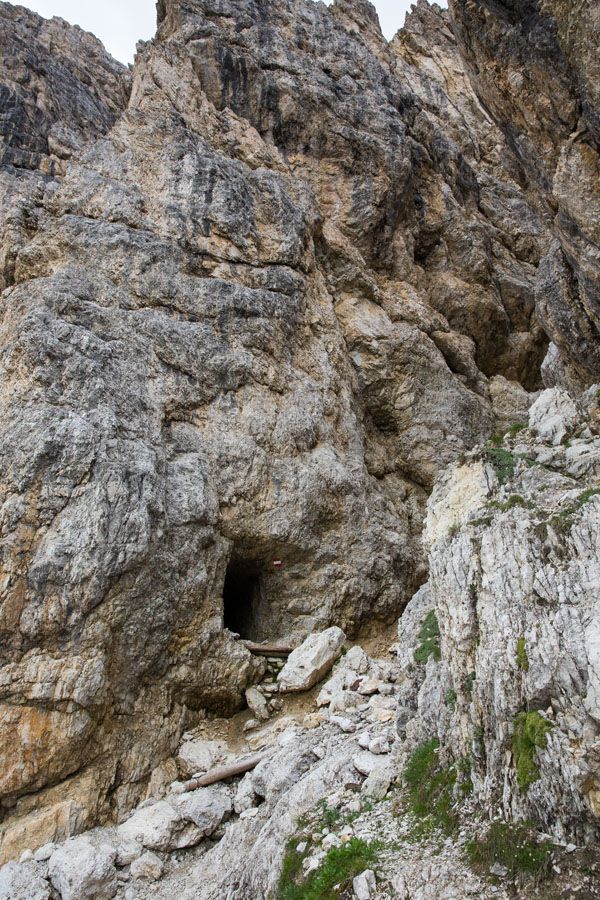 The bottom entrance to the Lagazuoi Tunnels.
Once at Passo Falzarego, you can grab a bite to eat at the small café next to the cable car station.

About the Lagazuoi Tunnels
When we did this hike, it was our intention to hike through the Lagazuoi Tunnel. However, we never found the upper entrance, so we hiked this trail instead. Sometimes, things work out for the best. I would much rather have the views from the trail than hiking through a dark tunnel for 1 kilometer, as was originally planned.
Things to Do near Lagazuoi and Passo Falzarego
Hike the Cinque Torri
The Cinque Torri, with its open air museum, preserves more WWI history. This is also a very short hike to do and, like hiking from Lagazuoi to Passo Falzarego, a chair lift eliminates the first big climb. This 2 km (1.2 mile) is also a great hike to do with kids. From the Passo Falzarego, it's just a short drive to get here. Learn more in our article How to Hike the Cinque Torri.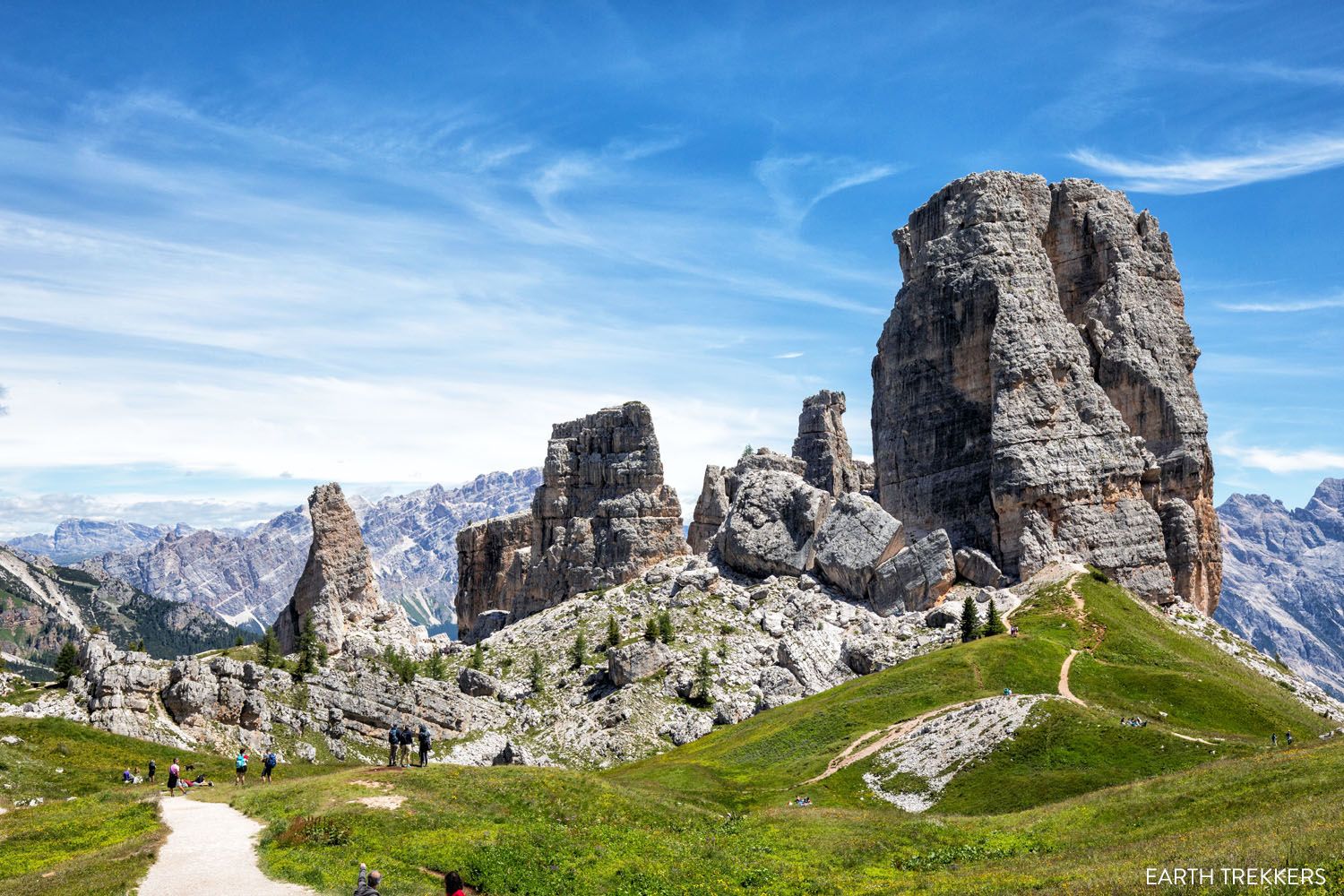 Cinque Torri
Hike to Rifugios Averau & Nuvolau
The same chair lift that takes you to the start of the Cinque Torri hike takes you to the trail that leads up to these two rifugios. Rifugio Nuvolau sits high on a mountain peak and if you want a meal with a view, it's hard to beat this experience. You can simply hike to Rifugio Averau and Nuvolau, or combine this with the Cinque Torri for a longer hike.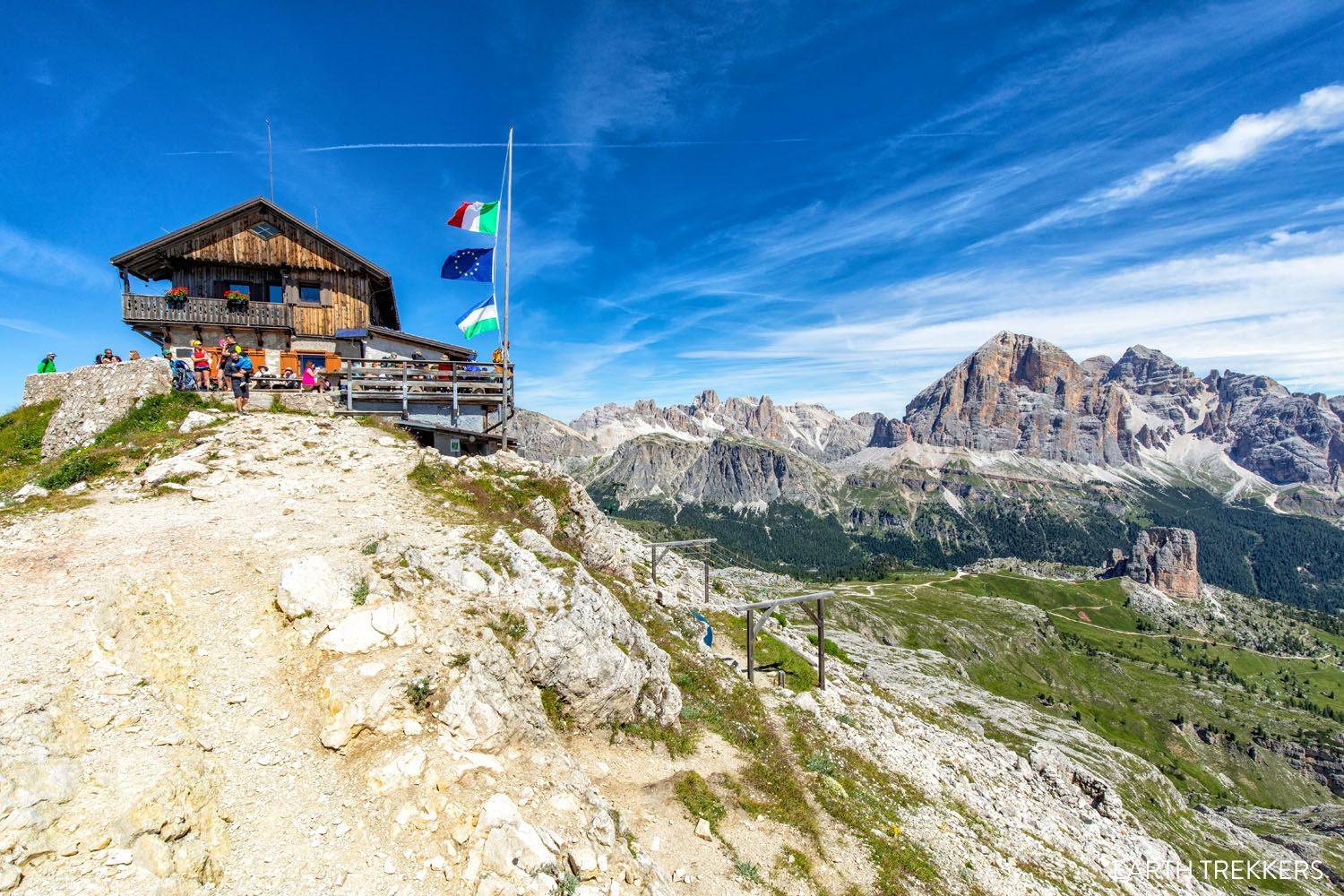 Rifugio Nuvolau
Ride the Freccia Nel Cielo Cable Car to Tofana Mezzo
Tofana di Mezzo is the third highest peak in the Dolomites. A series of cable cars gets you to this point for one of the best views of the Dolomites. The cable car starts in Cortina d'Ampezzo and the entire trip takes 2 to 4 hours, depending what you do along the way.
---
If you have any questions about how to hike from Lagazuoi to Passo Falzarego, or if you want to share your experience hiking through the Lagazuoi Tunnel, let us know in the comment section below.
More Information about Italy
DOLOMITES: For more great hikes in the Dolomites, check out our hiking guides for the Cadini di Misurina viewpoint, Tre Cime di Lavaredo, Lago di Sorapis, Piz Boè, and the Cinque Torri. And for ideas on what to do, read our article Best Things to Do in the Dolomites.
NORTHERN ITALY ITINERARY: In our Northern Italy Itinerary, visit Venice, the Dolomites, Verona, Milan, and Lake Como.
VENICE: We cover the top experiences in Venice in our Venice Bucket List. Learn where to get the best views of Venice in our article 12 Beautiful Views of Venice. And to help you plan your time, take a look at our one day in Venice itinerary and two days in Venice itinerary.
FLORENCE: For a list of things to do, take a look at our Florence Bucket List and learn how to plan your time with our 2 Day Florence Itinerary. We also have information about how to visit the Florence Cathedral, about the best rooftop bars in Florence, and the best viewpoints in Florence.
MORE GREAT HIKES IN EUROPE: From thrilling trails in the Alps to easy walks along the coast, read our article 20 Best Hikes in Europe for some beautiful hiking trails to put on your travel wish list.
We have TONS more information about Italy in our Italy Travel Guide, including Rome, Florence, Venice, Tuscany, the Dolomites, the Amalfi Coast, the Cinque Terre, and Puglia.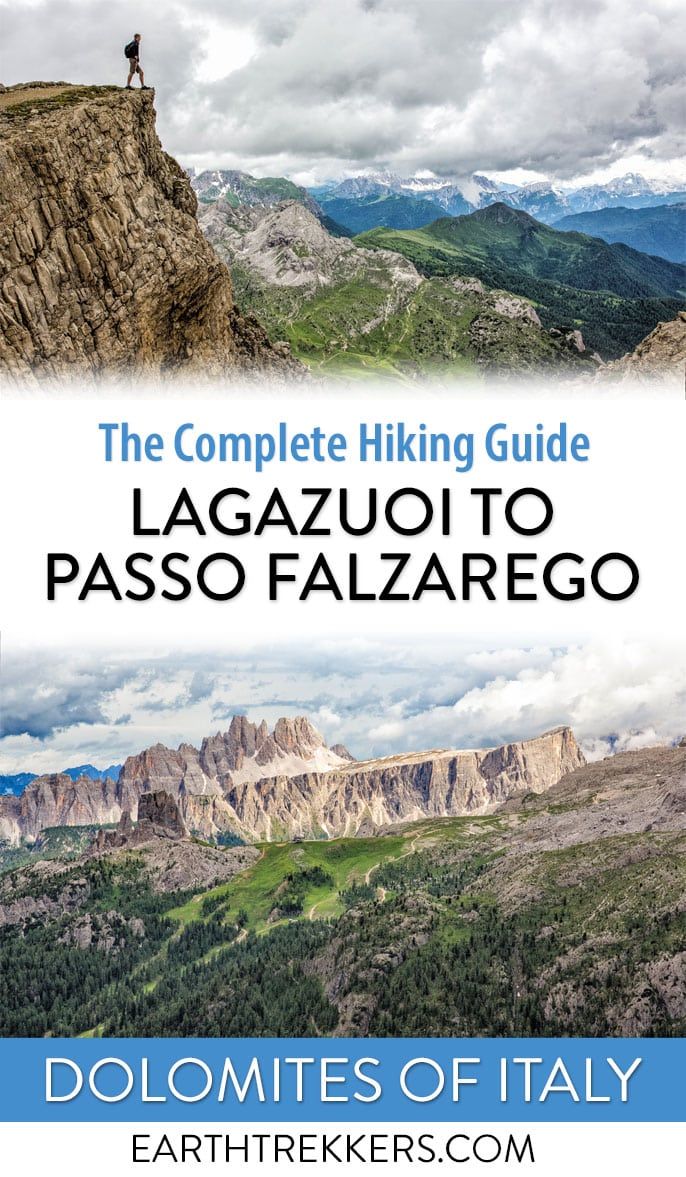 Note: This post contains affiliate links. When you make a purchase using one of these affiliate links, we get paid a small commission at no extra cost to you.
All rights reserved © Earth Trekkers. Republishing this article and/or any of its contents (text, photography, etc.), in whole or in part, is strictly prohibited.