With everything that goes into planning a long-term trip, designing your around the world itinerary is the fun part. This is when dreaming of far off places becomes a reality. Do you want to travel to London, Bangkok, the Great Barrier Reef, or Machu Picchu? On an around the world itinerary, you can visit them all!
Here are our tips and tricks for designing an around the world itinerary.
What's On Your Travel Wish List?
The first thing to do is generate your travel wish list. Where do you really want to go? These must-see spots should be a priority when designing your itinerary.
If there is a spot in the world that you really want to immerse yourself in, now is the perfect time, because with long-term travel you have the luxury of time.
Some destinations have a narrow window of time that provides the best traveling experience. For example, if your dream trip is to go to Africa to watch the wildebeest migration across the Masaai Mara, you should plan on visiting Serengeti National Park between July and September. Once you have this travel date planned, you can work out your itinerary on either side of these dates.
What We Did: Our big wish list item was the trek to Everest Base Camp. There are small windows of time during the year when trekking to EBC is ideal. We planned our entire RTW itinerary around being in Nepal at the end September and into October, just to do this trek.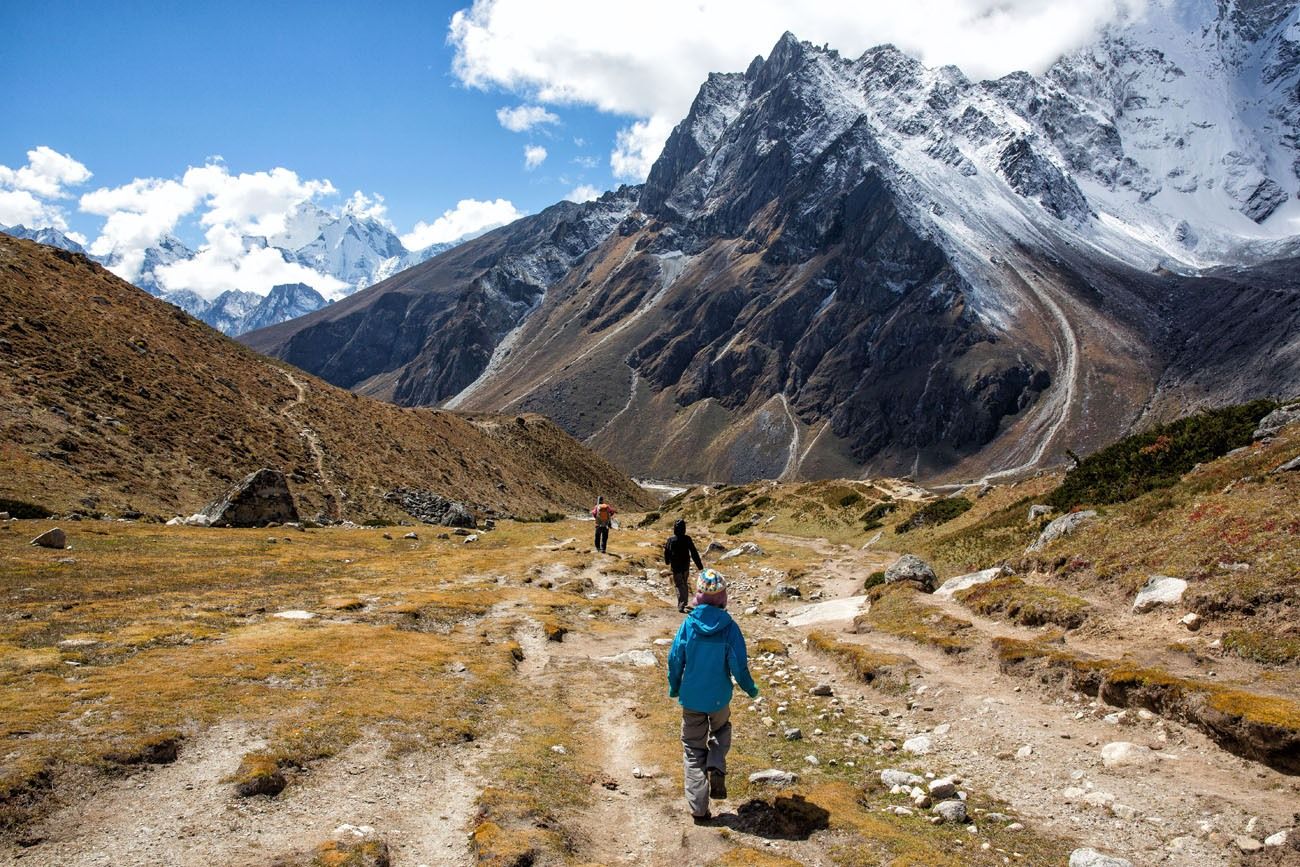 Trekking in Nepal
Traveling as a Family? Get Your Kids Input
We believe that kids should also have some input to the itinerary. We asked Tyler and Kara for one or two places they really wanted to visit, and these got added into our itinerary. They made it easy on us. Tyler requested Italy, Kara requested New Zealand.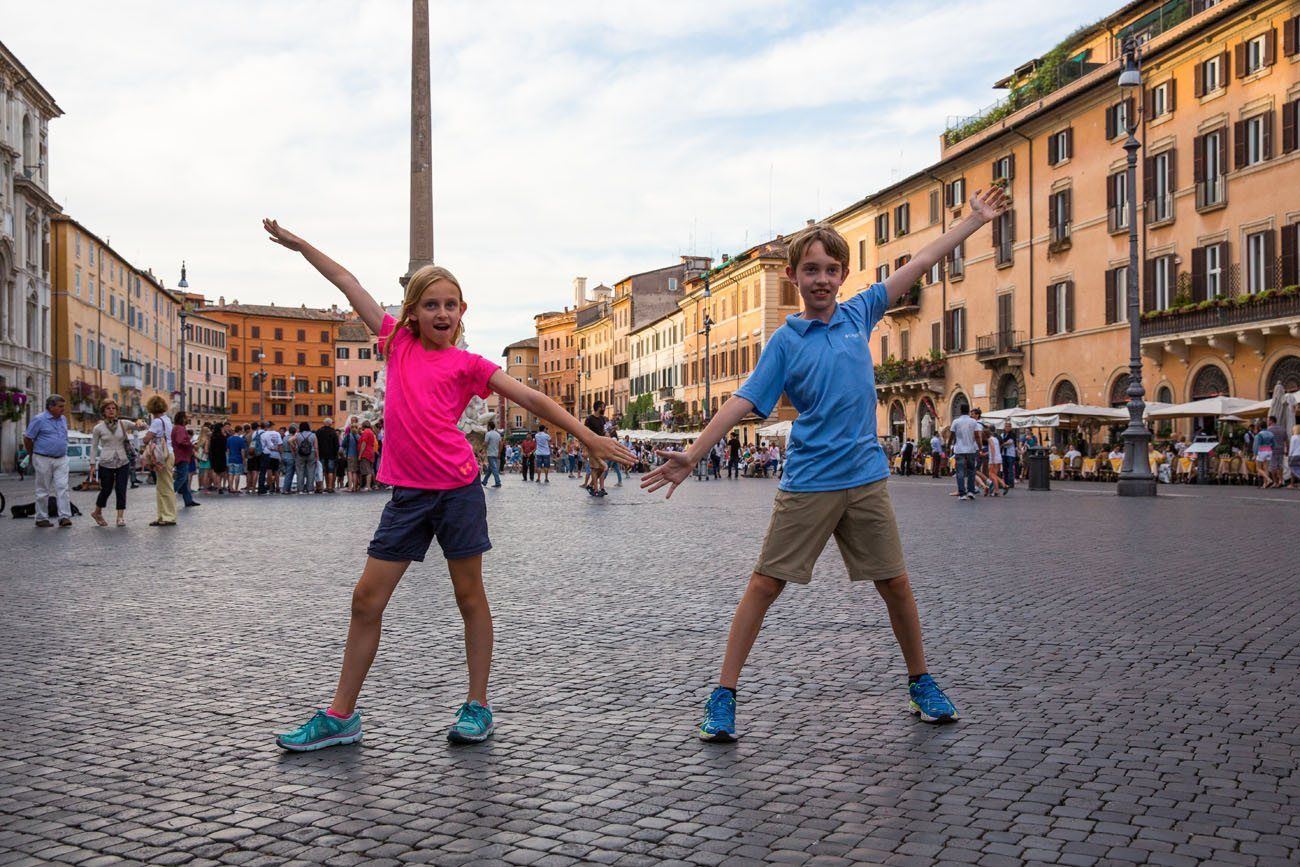 Direction around the Globe
Should you travel east or west? There's no right answer here. Each direction has its advantages and disadvantages.
If you travel from west to east, each time you hop over a time zone you lose an hour. For example, if you fly from New York to Barcelona, you lose five hours of time. And later, when you fly from Barcelona to Istanbul, you will lose another two hours. This scenario repeats itself until you reach the International Date Line.
Once you cross the IDL, you get all of that time back. It's a crazy experience…it feels like you are time traveling. Our flight from Tokyo to Los Angeles departed at 7 pm on July 23. We watched the sunset as we crossed the Pacific Ocean. When we landed in Los Angeles at 1 pm on July 23, we gained our day back that we had slowly lost as we traveled around the world. Plus, later that day, we got to watch the sunset for a second time in the same day.
If you travel from east to west, you will lose an entire day crossing the IDL, but you will slowly gain that day back, hour by hour, as you cross time zones. Plus, many people say they experience less jetlag flying from east to west.
What We Did: We flew from west to east. We picked this direction simply because we wanted to start in Europe (and we live on the east coast of the USA) and get to Nepal by the end of September.
An Endless Summer
It is possible to plan your route such that you are always traveling during the warmer months. Between April and October, stay in the Northern Hemisphere and between November and March stay in the Southern Hemisphere. For the most part, you will always have warm temperatures.
An added benefit is that you will not have to pack heavy winter gear and lots of warm clothing, which decreases the amount of belongings you lug around the world.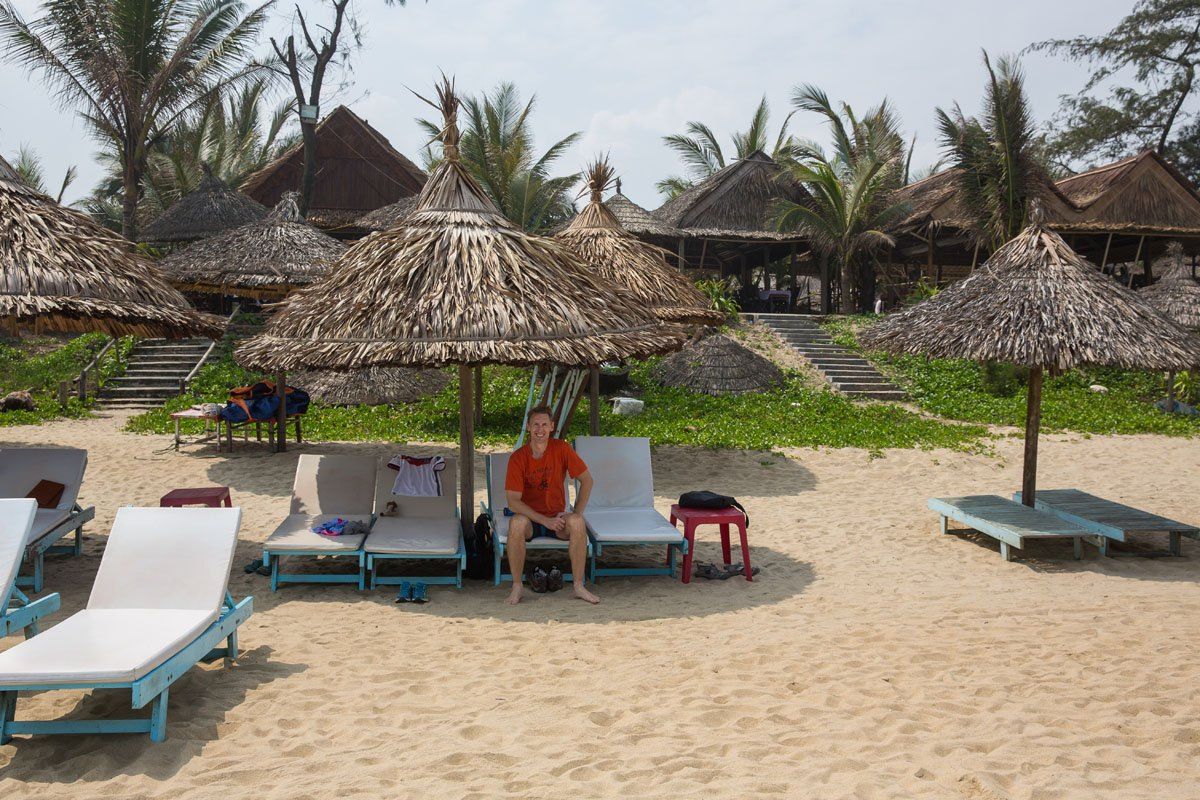 Stick to Your Budget
Consider how much it costs to visit each country on your list. Obviously, some places are much more expensive than others.
If you are traveling on a budget, the best countries to keep costs low are in Asia, South America, parts of Africa, and eastern Europe. In general, the most expensive places to visit are Japan, Australia, New Zealand, North America, and Western Europe. These more expensive countries can be included in a budget itinerary, just don't linger long and be prepared to stay in budget accommodations.
What We Did: We traveled for 13 months. We spent nine months in Asia, a little over one month in Europe, six weeks in southern Africa, and almost two months in Oceania.
RTW or One Way Tickets?
You have two options for booking your flights: a RTW ticket or a series of one-way tickets. Both options have pros and cons, with the main factors being cost and flexibility.
A RTW ticket is a series of flights linking cities around the world, all offered by one airline alliance. The two main companies offering RTW tickets are Oneworld and Star Alliance. There is a third company, Air Treks, that offers a RTW ticket using most airline companies.
Your second option is to book one-way airline tickets as you travel. This offers more flexibility than RTW tickets, but does require more work on your part and it potentially can be more expensive.
RTW tickets have many rules associated with them. Backtracking during your route around the world is penalized, so this can impact your itinerary if you plan on using a RTW ticket.
For more information, read our post on the advantages and disadvantages of RTW vs. one-way tickets.
Peak Season or Low Season?
It is almost impossible to get to every destination at the perfect time of year. However, you do need to note things like weather conditions and if it will be peak, shoulder, or low season while you are there.
For example, you may not want to visit India and Nepal during monsoon season. Or you may not want to go trekking in Patagonia during the middle of winter.
Peak season usually coincides with the best weather conditions, but you will have higher crowds and higher prices for activities and accommodations. The opposite is true for low-season: low crowds, low prices, but sometimes less than ideal weather.
We are big fans of traveling during shoulder season. The weather can still be pleasant, costs are still relatively low, as are the crowds.
Add Downtime into Your Itinerary
Travel is exhausting. And it can be a lot of work. The more frequently you change locations, the more you will have to adjust to a new culture, learn how to get around town, and figure out what to see and do. At first, this is exciting and fun. After awhile, it can be draining.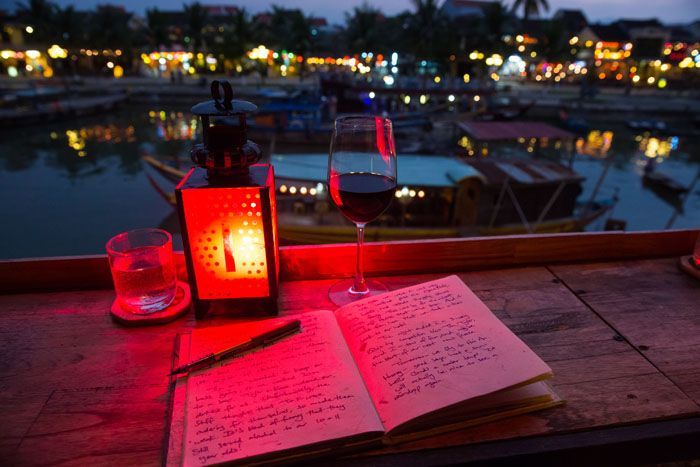 Don't plan every day to be a big day of sightseeing. Doing too much will lead to travel burnout. Make sure that you have plenty of "free" days built into your itinerary. These "free" days are necessary to recharge your batteries, relax, and do some planning for your upcoming travels.
We had roughly one day of downtime for every three to four days of sightseeing. That may sound like a lot of free time but we could have used even more. I recommend at least one day of downtime for every two to three days of sightseeing. You can still go out to dinner or go exploring, but it is nice not to have set plans every single day.
Don't Plan Every Moment of the Trip
If you are not traveling with a RTW plane ticket, you can be flexible with your schedule. There's no rule that says you must have your entire itinerary planned out and set in stone before you start the trip. If you are going for a year, maybe just have the first six months planned. Or leave the end open. As you travel, you might learn of new places, and you can add these on to the end of your itinerary.
What We Did: Originally, we planned on taking a 12-month trip. Before the start of our trip, we had the first six months planned with a rough itinerary for the second six months. While traveling, we planned out the second half of the trip, added on another month, and slightly changed the end of our itinerary.
Know that You are Not Going to "See it All"
It's a big world. A year feels like a long time. Surely you can get everywhere, right?
Unfortunately, no. There are 196 countries in the world. The typical around the world itinerary takes people to 15 – 20 countries. Yes, you can fit in more than 20 countries in a one year trip around the world, but your expenses will go up and the amount of time you have to immerse yourself in each country goes down.
There is no way you are going to get everywhere. Just enjoy the fact that you will have plenty of new places left to explore once your trip around the world is over.
What We Did: We visited 35 countries in 13 months. This was a very ambitious itinerary, but it was perfect for us. We only spent a few hours in some countries, such as The Vatican, Denmark, Lesotho, and Zambia, which increased our country count for the trip. But we did move so frequently and see so much that we ended the year with a nice case of travel burnout.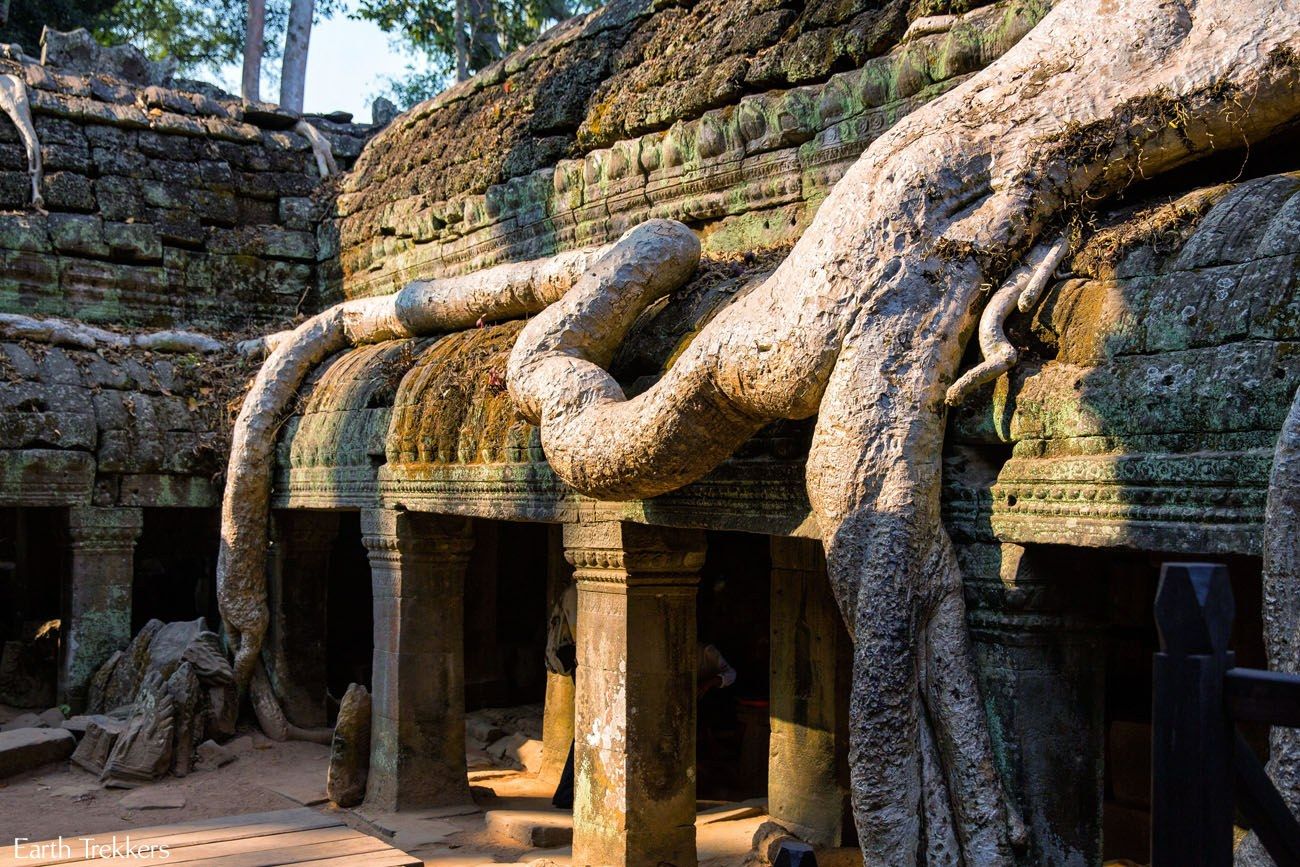 Is There a Perfect Around the World Itinerary?
The answer is yes…whatever works best for you. So, grab a map, your travel guides, and unleash you wanderlust. It's time to start designing your perfect around the world itinerary.
Click here if you want to see our around the world itinerary.
---
Are you planning a trip around the world? Check out our entire page devoted to around the world travel, including how to plan your trip, what to expect on the road, and what it is like to finally come home.
Travel Inspiration
AROUND THE WORLD TRAVEL: Learn what a typical day on the road is like when traveling around the world. We also have a round up of our worst travel experiences and a recap of the trip in 100 beautiful photos.
SOUTHEAST ASIA ITINERARY: If a visit through Southeast Asia is on your bucket list, don't miss our 3-month Southeast Asia itinerary and travel planner.
TRAVEL INSPIRATION: For more travel ideas, here are 10 unique destinations to put on your travel wish list and 10 cool destinations to visit during the winter holiday season.
TRAVEL ADVICE: Here is our list of tips to help you maximize your time while traveling. We also have tips on traveling with kids plus a massive list of 101 travel tips we learned while traveling around the world.
DESTINATIONS AROUND THE WORLD: For more places to visit around the world, check out our Destinations page.
Note: This post contains affiliate links. When you make a purchase using one of these affiliate links, we get paid a small commission at no extra cost to you.
All rights reserved © Earth Trekkers. Republishing this article and/or any of its contents (text, photography, etc.), in whole or in part, is strictly prohibited.