With just one week remaining of our 396 day journey around the world, how are feeling about finally returning to the USA?
Honestly, we are ready to come home. We are actually looking forward to it, which I would have found hard to imagine just a few months ago.The four of us are exhausted…this traveling schedule has really been wearing us out, but in a very good way. We miss family and friends (Kara most of all, she has been counting down to our homecoming date for a long time now), Tim and I can't wait to ride our bikes and go to the gym, and Tyler is excited to go back to school. Even so, it is very sad that this adventure is coming to an end. Describing it as bittersweet would be an understatement.
This post was written in July 2015, at the end of our trip around the world.
Flying Home from Japan
July 23 was a big day for us, the day we flew from Tokyo to LA. It was also the longest day of our lives in more ways than one. Since we were crossing the international date line, we would be gaining back all of the time we had slowly been losing while traveling east. Our flight left at 7 pm on July 23 and landed in LA at 1 pm on July 23. Essentially, we were time traveling, landing even before taking off. How weird is that?
We spent our last day in Japan packing up our things for one of the last times (we can do this with our eyes shut now), then lugging our backpacks across Tokyo. It took us two metro lines and a trip on the Skyliner to get to Narita Airport, a journey that took an hour and a half. I do not mind packing but I have grown very tired of transporting our bags from one hotel to another. Ugh.
Like we have done so many other times, we hung out for hours in the airport, playing cards, eating lunch, updating journals, passing the time until we can sit on the airplane and pass the time some more.
At 6:30 pm we boarded the airplane, our last international flight of the year. As we walked down the ramp way I had to fight back tears, something I would be doing a lot of in the next several days. I am so excited to go home but I am so sad that this is coming to an end. We watched the sunset from the airplane, watched some movies, and got a few hours of sleep before landing in LA. Back in the USA.
Back in the USA
Immediately after our plane touched down Tim and I inserted our Verizon SIM cards back into our phones. We managed to carry them around the world with us without misplacing them. I couldn't help but wonder…would they still work? Well, they did! It was such a simple thing but so exciting.
Again, I had to fight back tears when we walked under the "Welcome to the United States" sign. Here we are, back in the US. Even just being in the airport felt good, it felt familiar, it felt easy. Everything was in English, we were familiar with all of the rules and customs, it felt good to be back.
Tim and I were curious about how things would go with Immigrations. Would we be taken into a side room and questioned? Would the fact that we spent over a year out of the country visiting a long list of countries raise any eyebrows? On the Immigration form is a box to list the countries visited. Do we list all 34 or just the last 3? Tim wrote the number 34 and we did not receive any questions about it. Do they really look at these things? Our officer asked us where we flew in from and how long we were in Japan, nothing else. Then we were nonchalantly waved through. It was too easy and a little disappointing. I guess we wanted some kind of acknowledgement, a pat on the back, for what we had just done. But just like that, we were officially back in the USA.
We gathered up our backpacks from baggage claim, something we have done so many times, and something we will just do one more time when we fly to New York in a few days. Again, it may sound silly, but I had to hold back the tears again.
Three Days in LA
We had a rental car for the three days we would spend in LA. Tim had to consciously think to drive on the right side of the road as most places we have been to drive on the left. I haven't driven a car since last August when we were in South Africa, also a country that drives on the left. So, the first few days I am out on the road you might want to watch out!
Even though we have been traveling around the world, trying new foods, many of them amazing, there are still certain restaurants and foods from home that we miss. For Tim that is Maggiano's, for Kara that is Chipotle and Waffle House, for Tyler it is my vodka sauce, and for me it is home cooked meals and fresh produce.
When I googled Chipotle and one popped up right next to our hotel, we decided to surprise Kara. When we pulled into the parking lot, her face lit up and despite suboptimal sleep on the airplane she was bouncing with excitement. We placed our order, paid with US dollars, and for the first time in thirteen months we did not have to do a currency conversion to figure out how much we really spent.
We spent the rest of the day in the stupor of jet lag. The time difference between Tokyo and Los Angeles is 16 hours, completely sending our systems out of whack. For the rest of the afternoon, we dozed in our hotel room, watched American TV, and then watched as the sun set for the second time today.
Touring Los Angeles
The four of us spent three days touring through Los Angeles, visiting the Walk of Fame in Hollywood, driving through Beverly Hills, watching surfers at the US Open in Huntington Beach, walking on Santa Monica pier, and eating cheeseburgers and pizza and tacos.
We experienced reverse culture shock when we went to Whole Foods grocery store for breakfast and snack food, an amazing experience after a year of travel. The US really does have the best grocery stores in the world. Never will I complain about grocery shopping here again.
As we traveled around LA, we would see something that would make us so happy to be back in the US (like Whole Foods) and then a song would play on the radio that would reduce me to tears once again. I have heard that re-entering the US can be tough but I wasn't expecting it to be this emotional.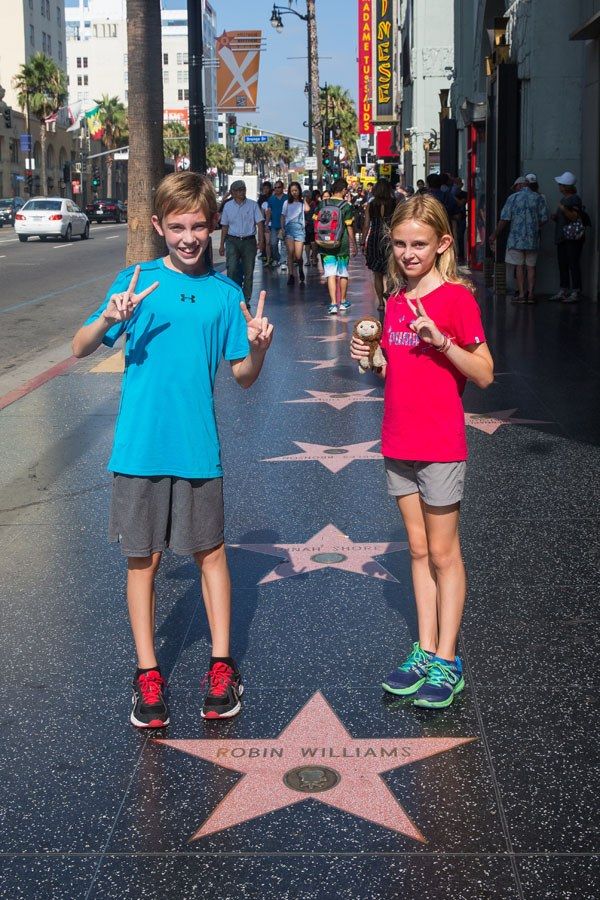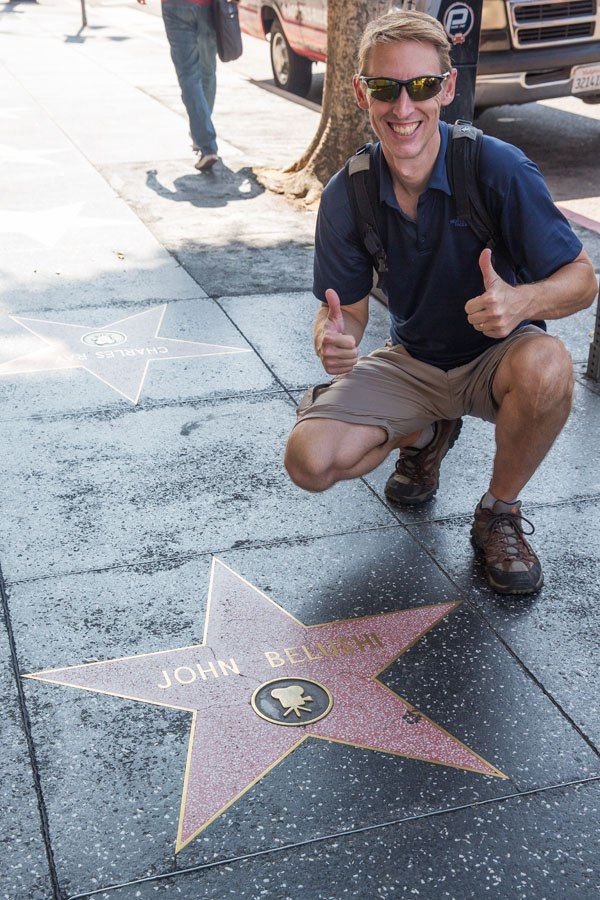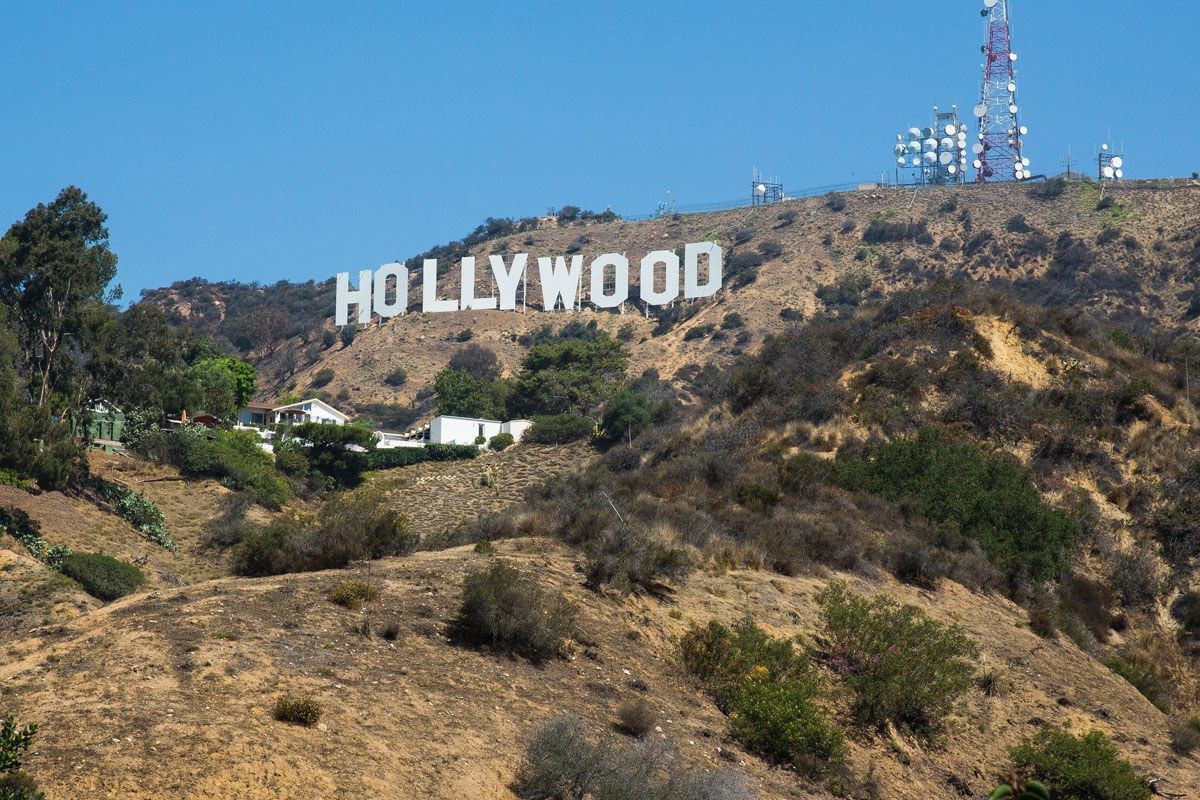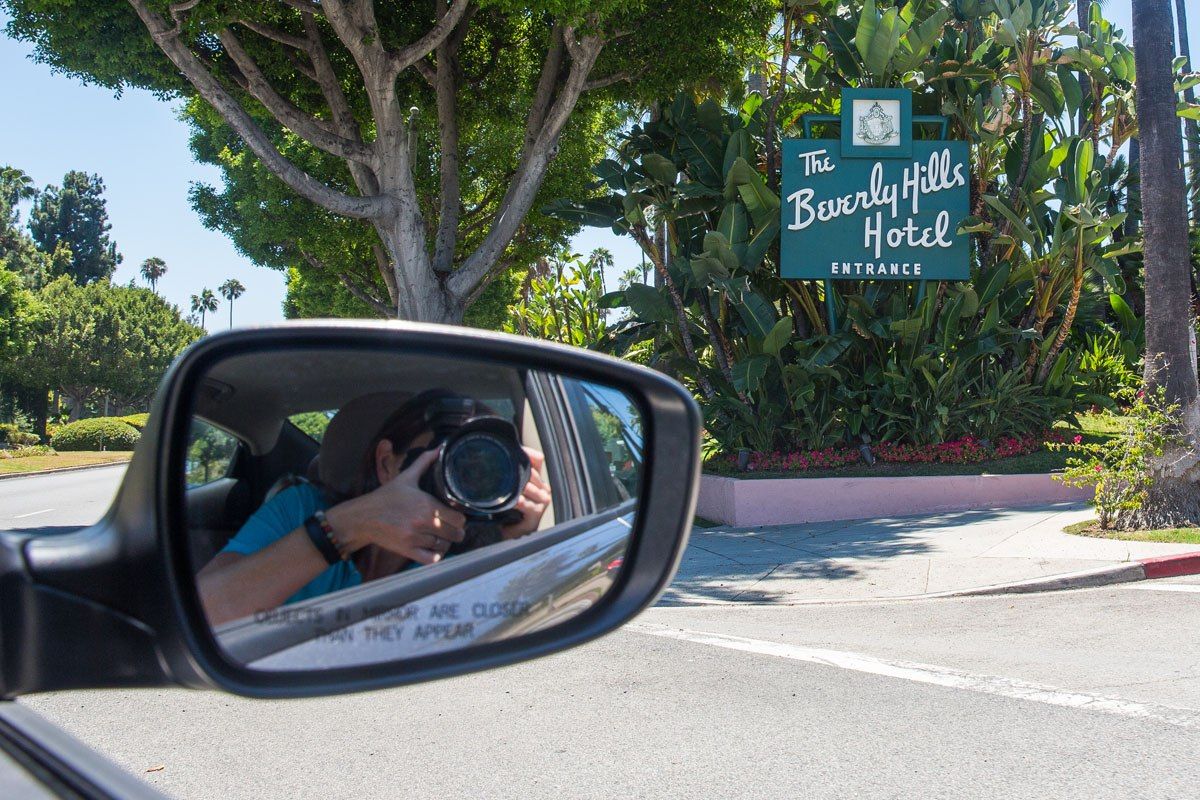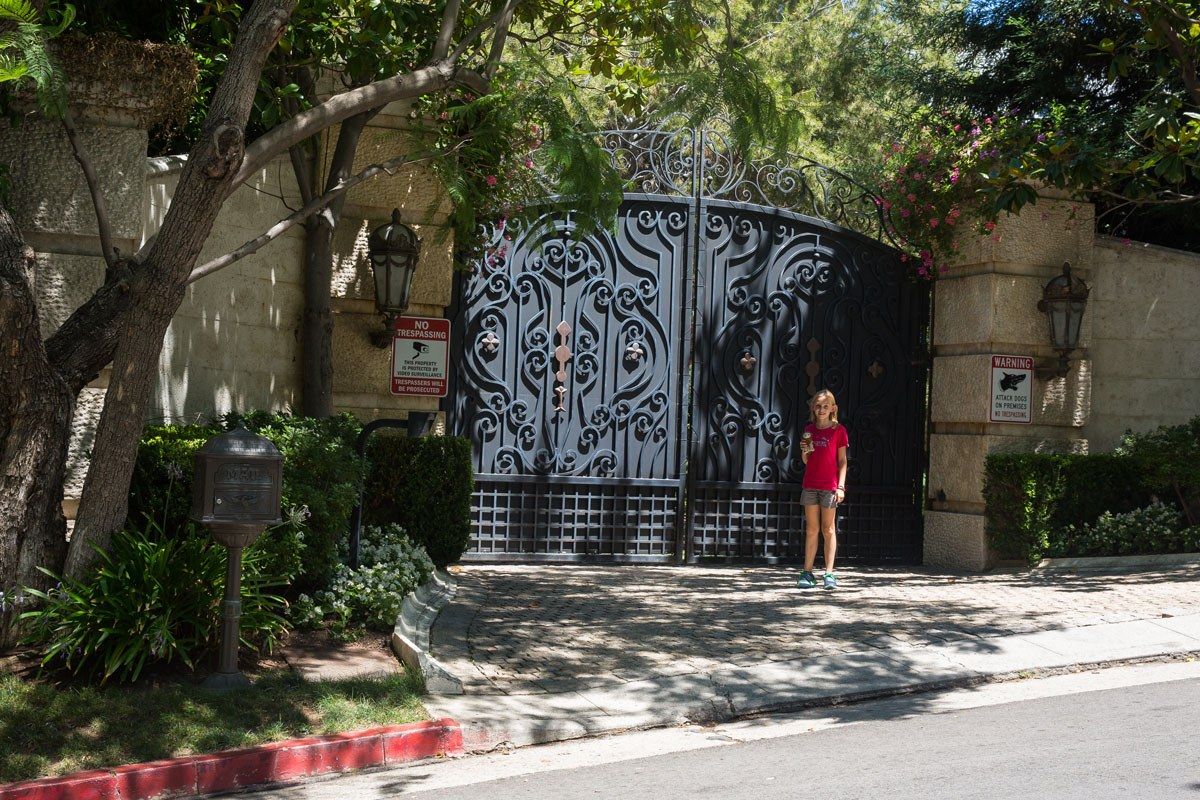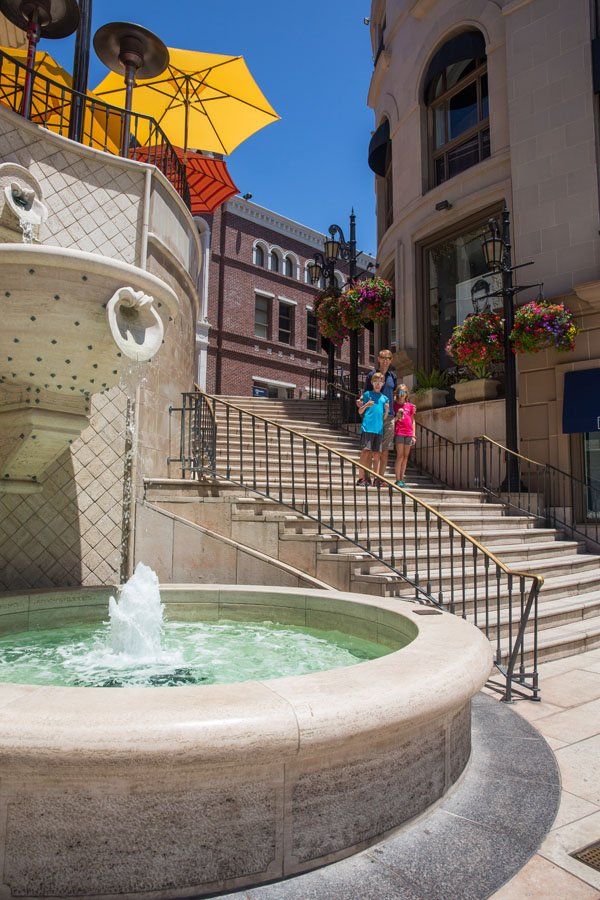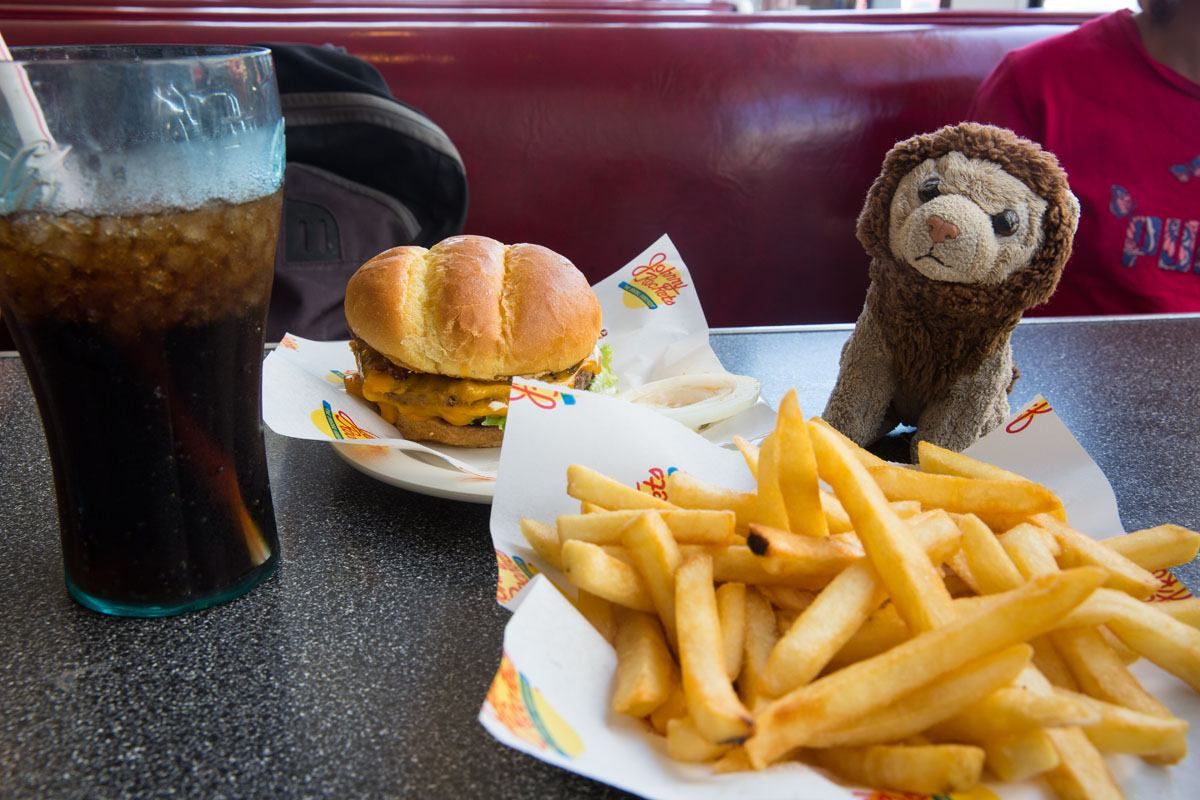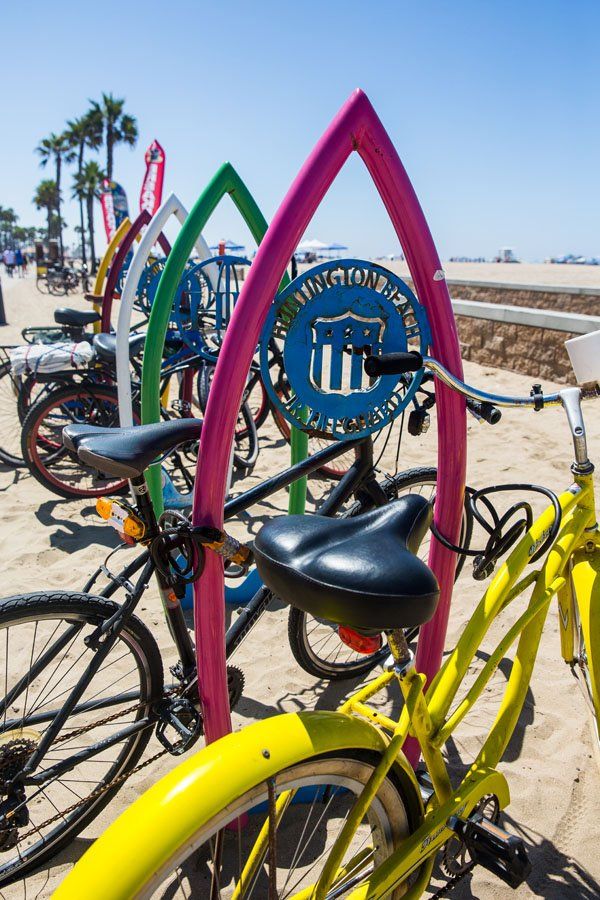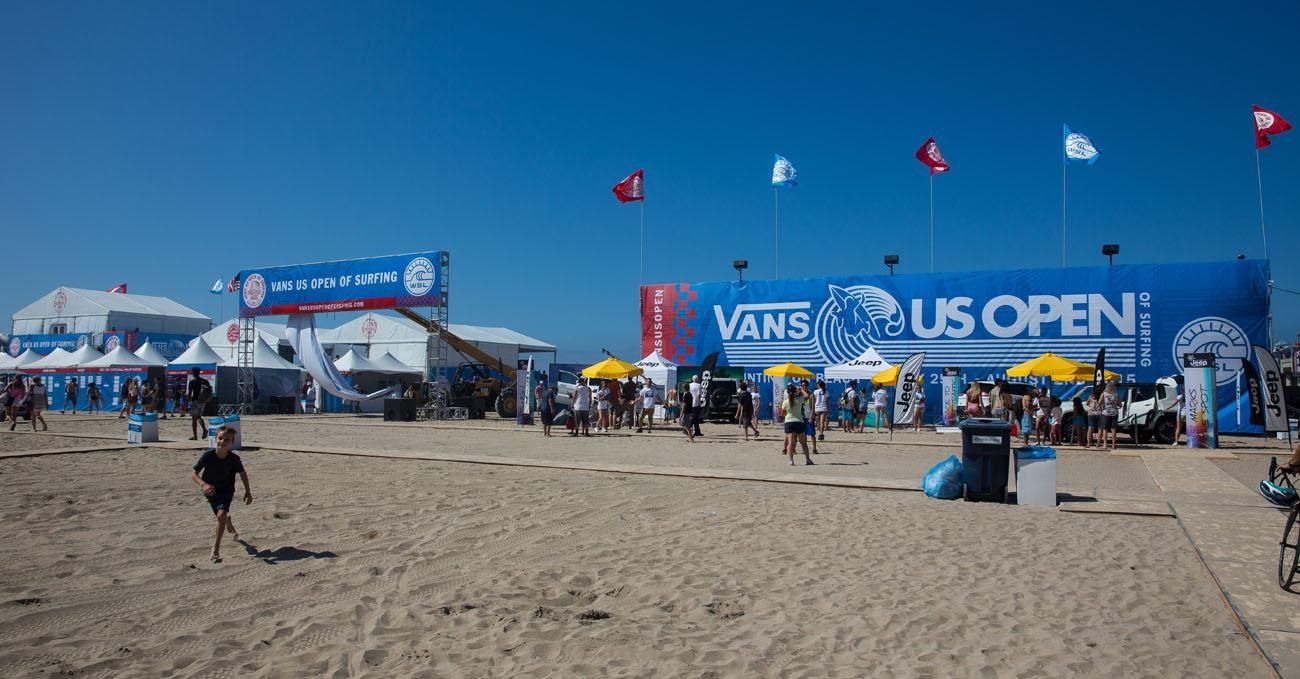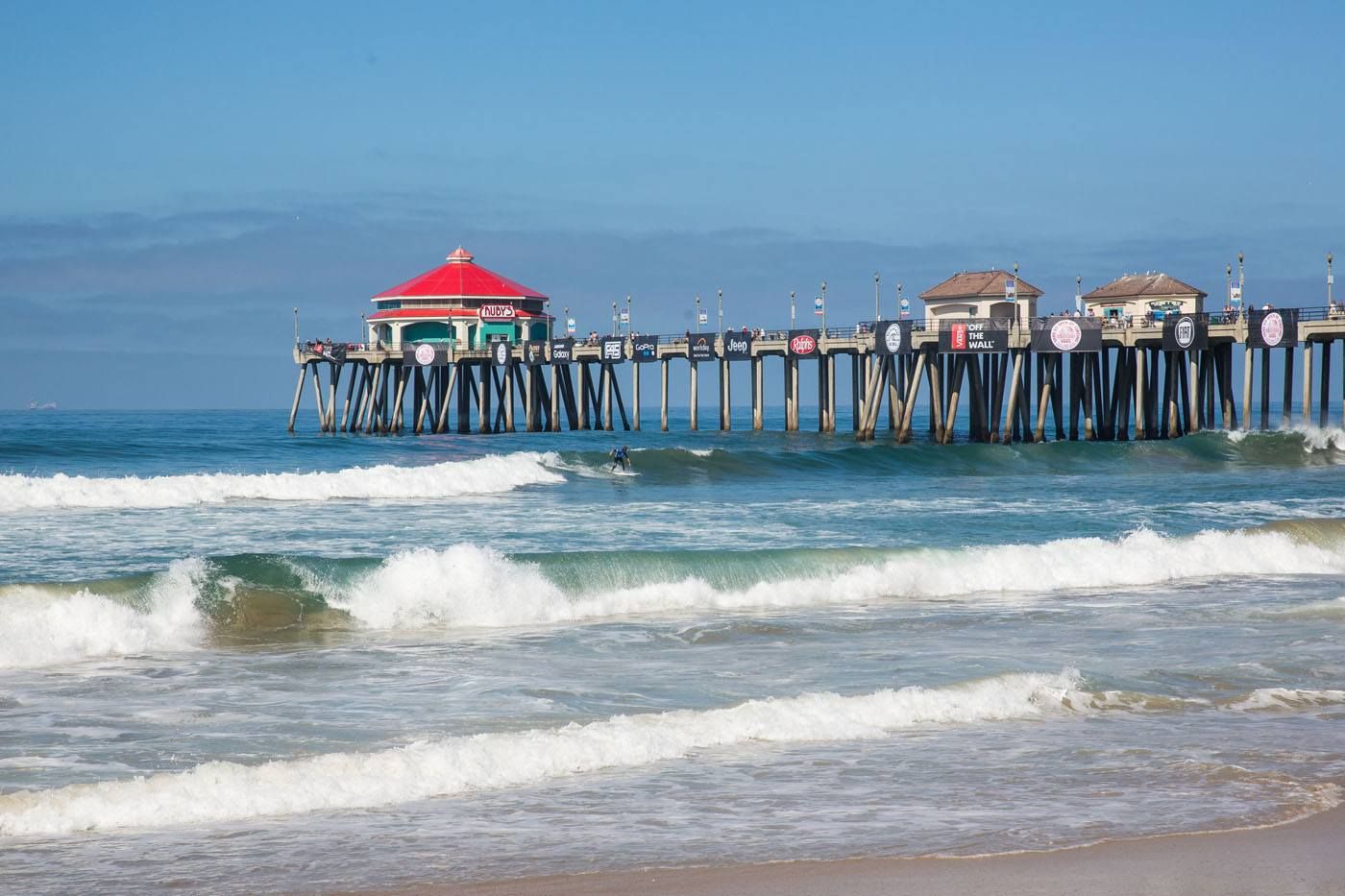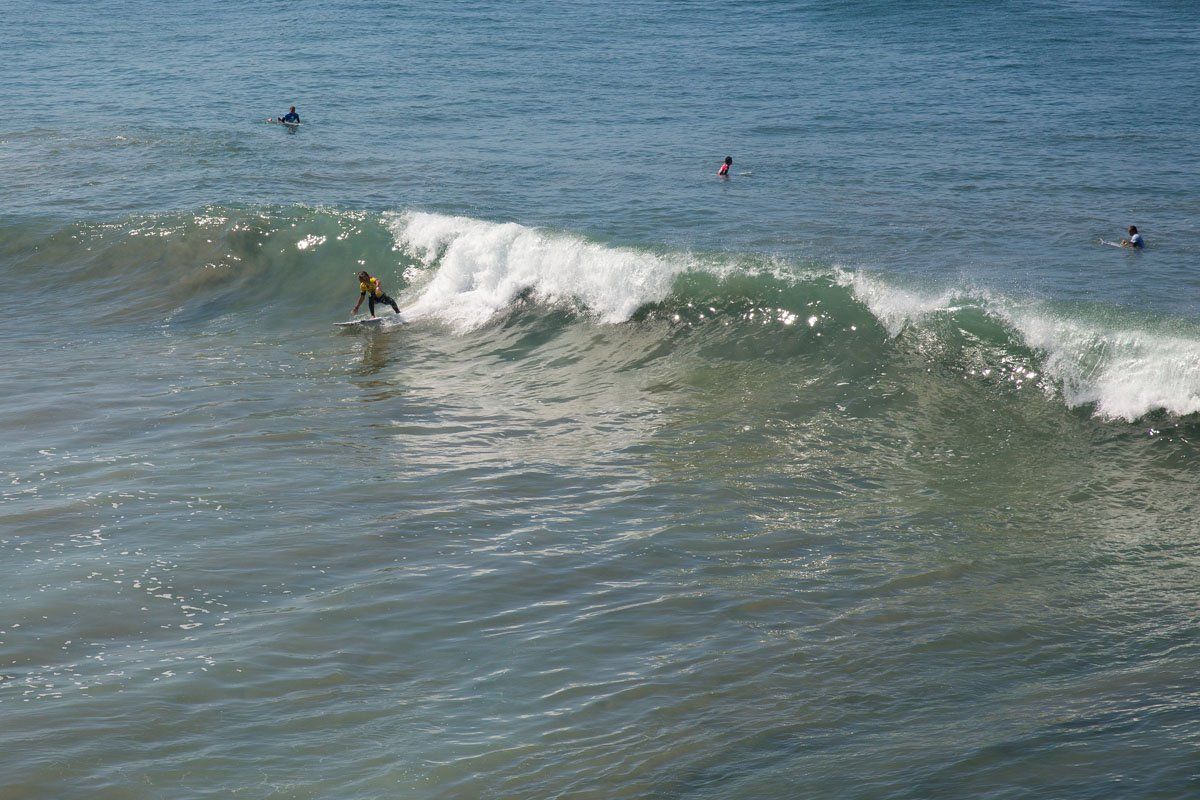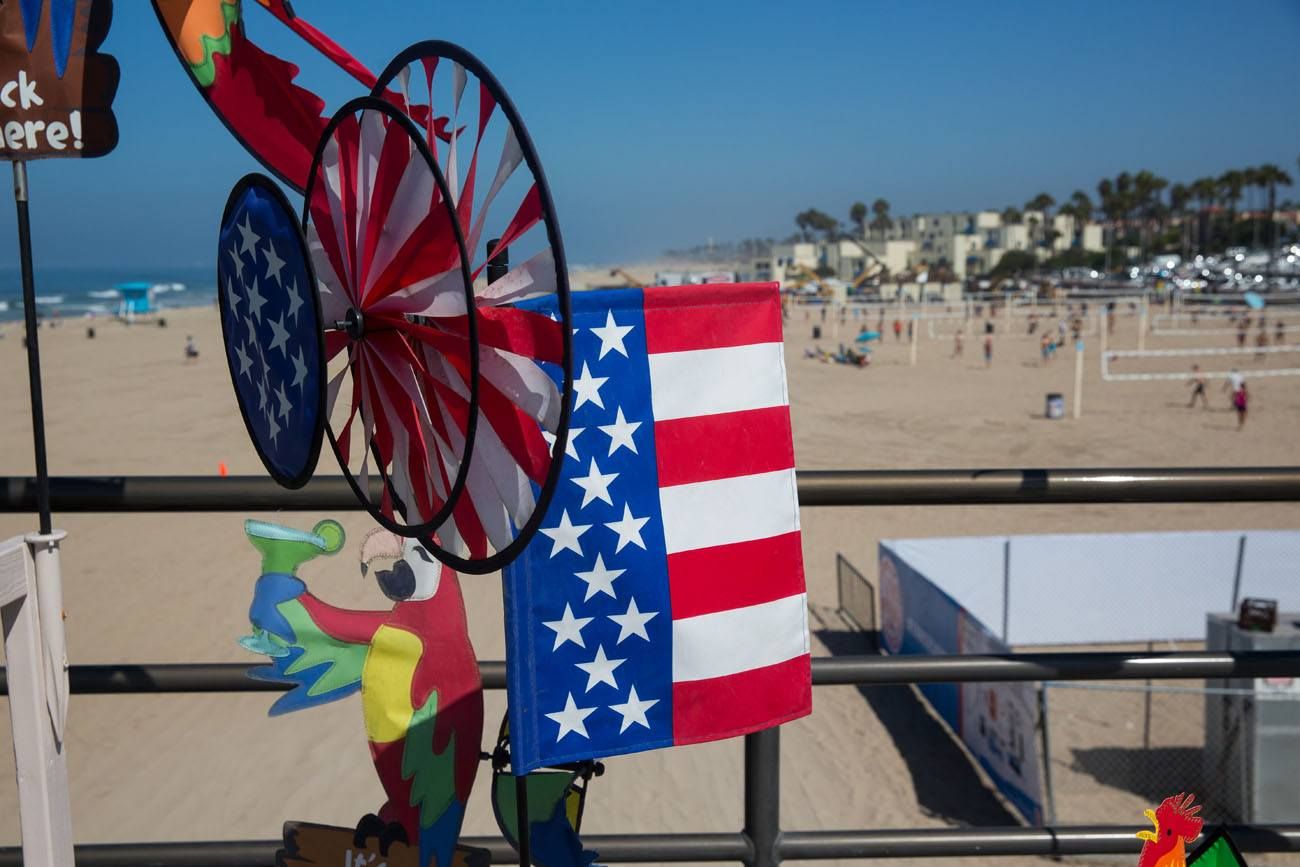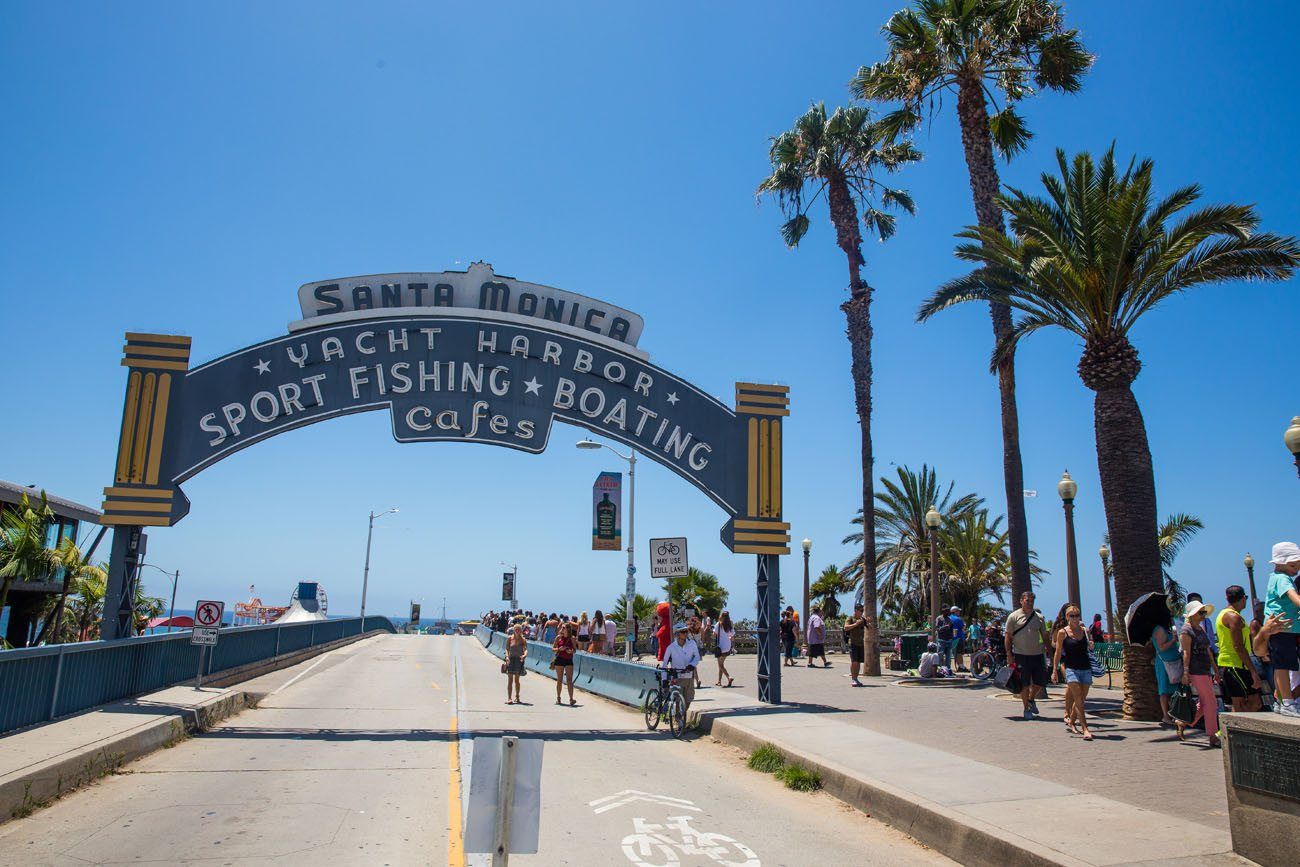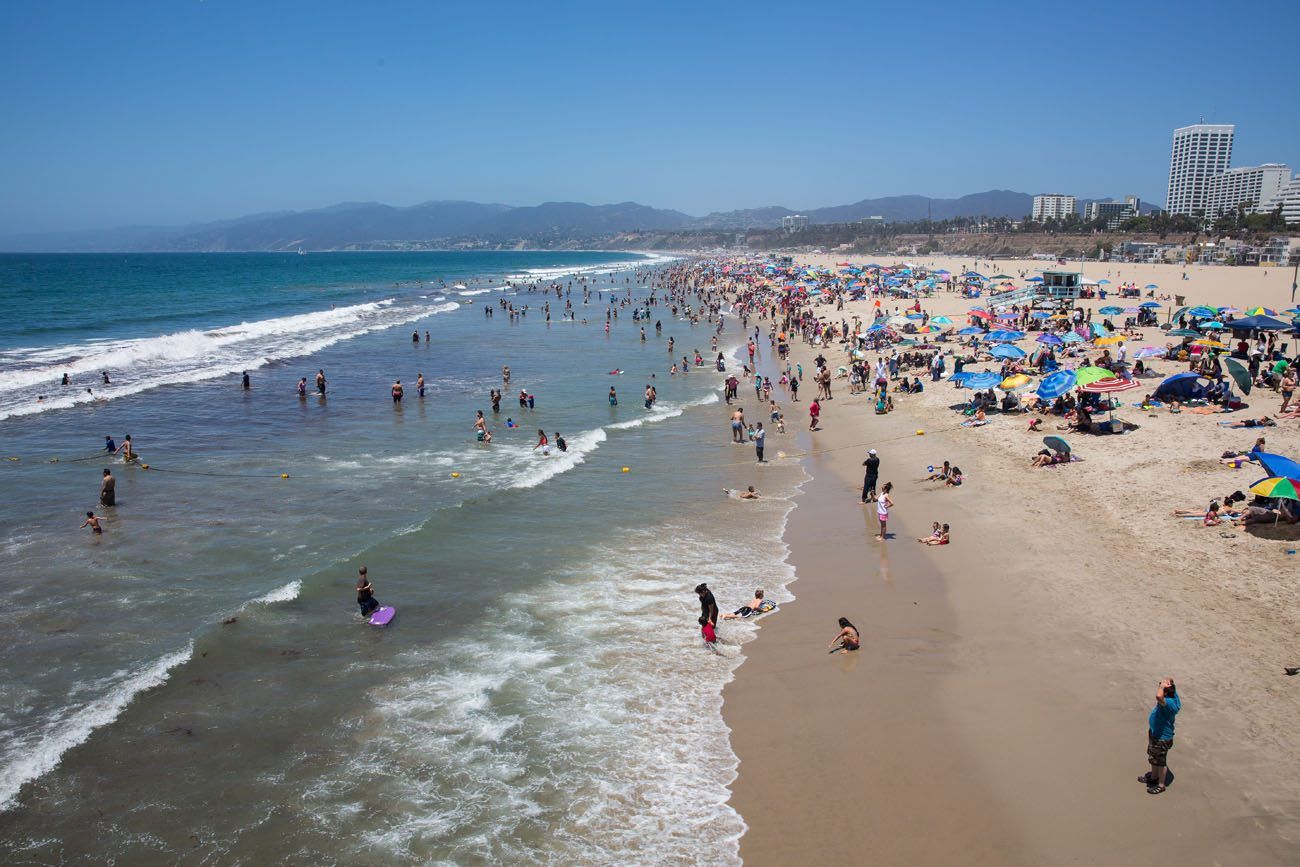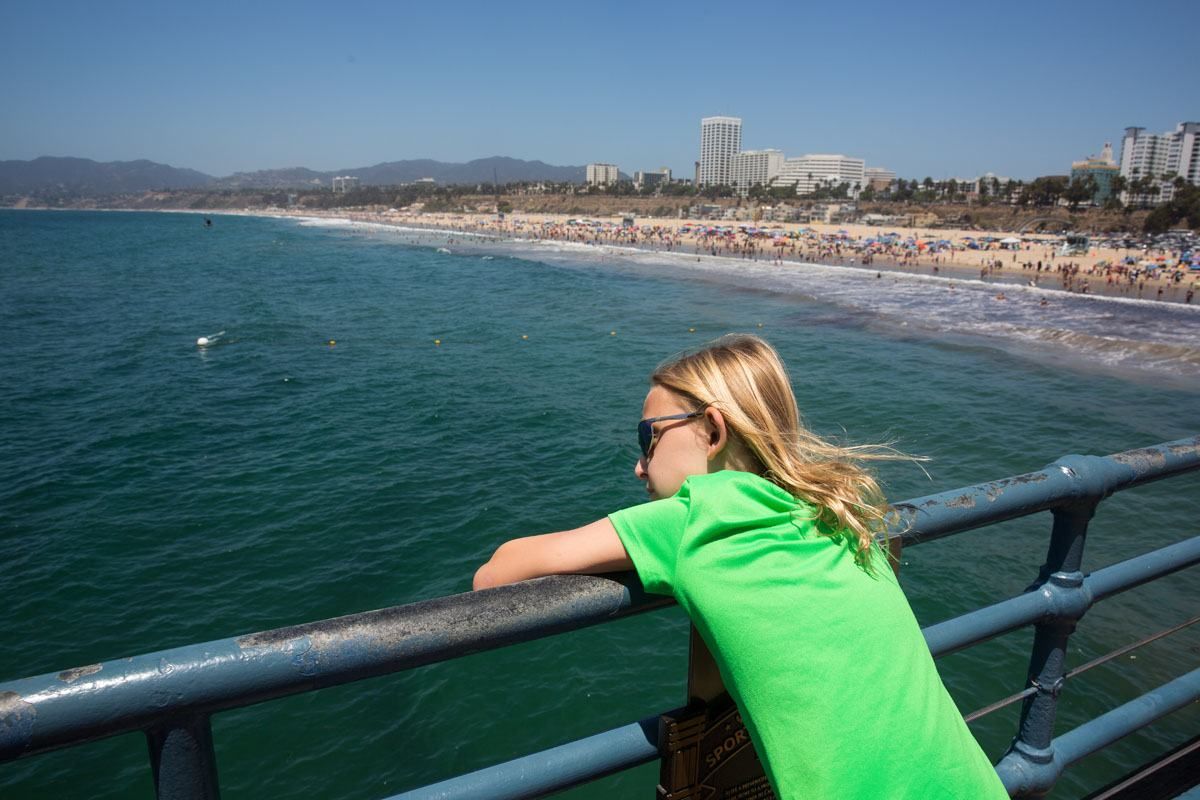 New Impressions of the USA
During our days in LA, we realized that the US does feel different to us now, but it is hard to explain how. In some ways, we feel less safe. We have spent so much time in countries where violence was not a concern. After our first day out and about in LA, we turned on the news and heard about a shooting in a GAP store in a neighborhood we had been in just a few hours ago.
For everyone who has been concerned about our safety while in other countries, the US is the country where you have to worry the most. Again we were hearing about mass shootings, watching commercials on TV for medical negligence, and watching commercials showing people disfigured from smoking, things we have not seen on TV for over a year. All of this from a country that is a role model for so much of the world.
I had forgotten about a lot of this while we were traveling, and honestly, it was great to take a break from American news for the past year.
Final Leg of our Journey
From LA we fly to New York City to complete our circle around the world. Then it is a final bus ride back to Maryland where our very excited mothers will be waiting to pick us up.
Somehow I am going to have to survive this roller coaster of emotions, not knowing how long these emotions are going to last. Even though things are coming to an end, I know that we have so much to look forward to. We are all so thankful for having this opportunity to travel the world and spend this precious time together. It has been a fabulous, life changing journey for all four of us, and we look forward to seeing our friends and family once we are home. Oh no, more tears!
---
Continue the Journey
AROUND THE WORLD TRAVEL: If you have dreams of traveling around the world, visit our Around the World Travel Guide, for links to all of our articles about how to travel around the world.
COMING HOME FROM A TRIP AROUND THE WORLD: We have posts about what it is like readjusting to being "home" and how things feel different after RTW travel.
LIFE AFTER A TRIP AROUND THE WORLD: For more information about readjusting to life after a trip around the world, check out our 6 Month Recap and One Year Recap.
TRAVEL BLOGGING: This website started with a trip around the world and has become one of the most popular travel sites on the internet. Learn more about what it is like to run this website in our article My Life as a Travel Blogger…An Unexpected Journey.
All rights reserved © Earth Trekkers. Republishing this article and/or any of its contents (text, photography, etc.), in whole or in part, is strictly prohibited.