Bhutan is a tiny country nestled away in the Himalayas. This is the land of dramatic mountain scenery, Buddhism, prayer wheels, dzongs, ancient traditions, chilies and cheese, rice terraces, and some of the most beautiful woodworking you will ever see. We spent an unforgettable week here and fell in love with this country. Come journey through Bhutan in photos.
Bhutan in Photos
The colors in this country are amazing. This is Thimpu, the capital city of Bhutan.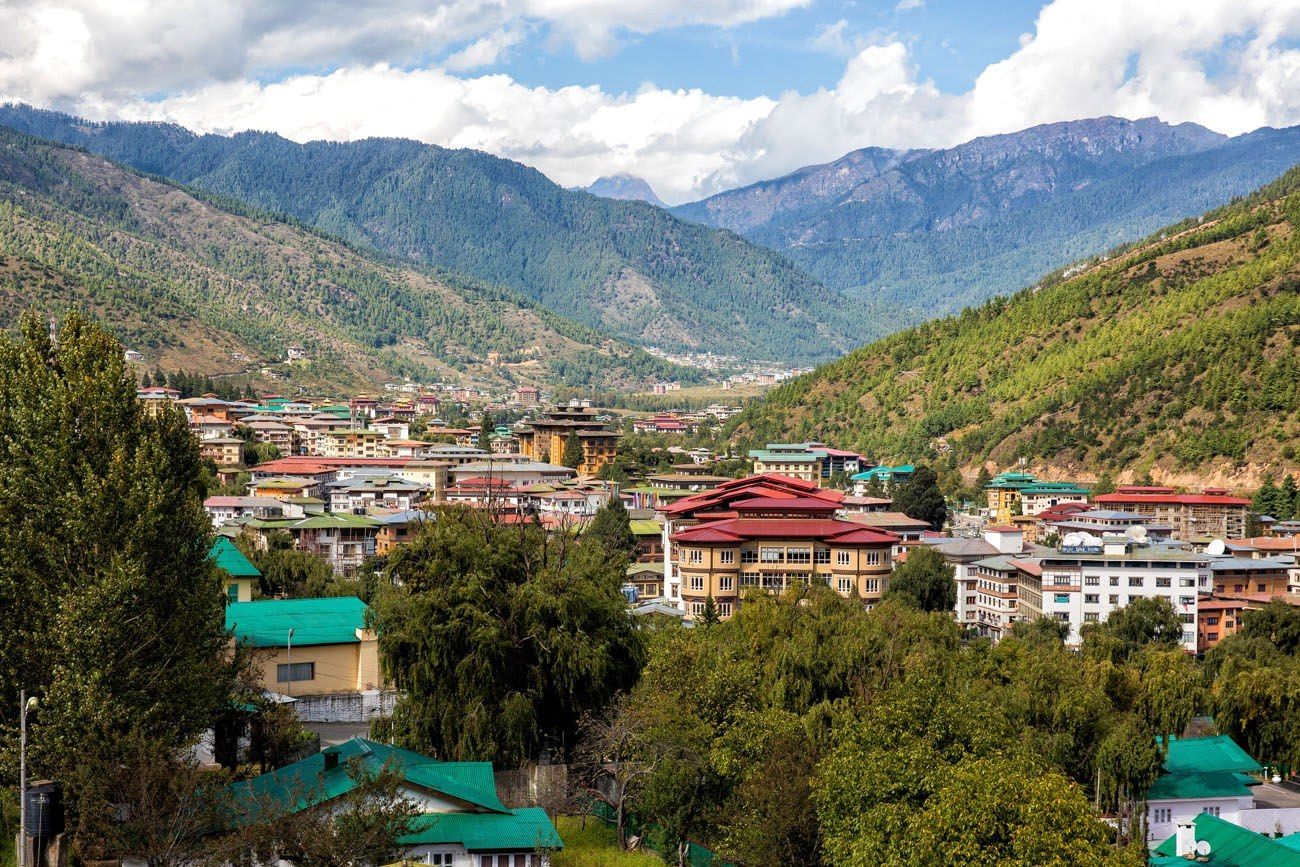 Did you know that Bhutan is the only country in the world that does not have traffic lights? Instead, traffic officials wave cars on with their white gloved hands. How cool is that?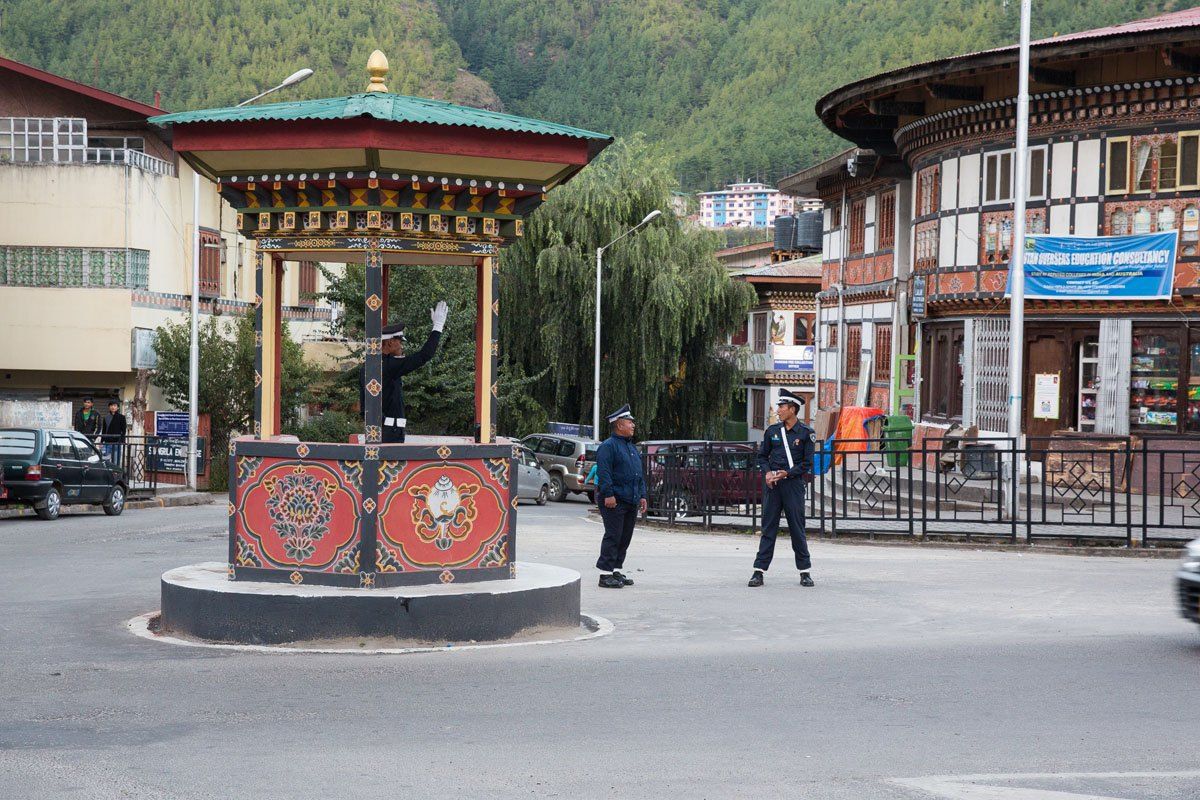 This is Trashi Chhoe Dzong and its stunning setting amidst the mountains and the rice terraces.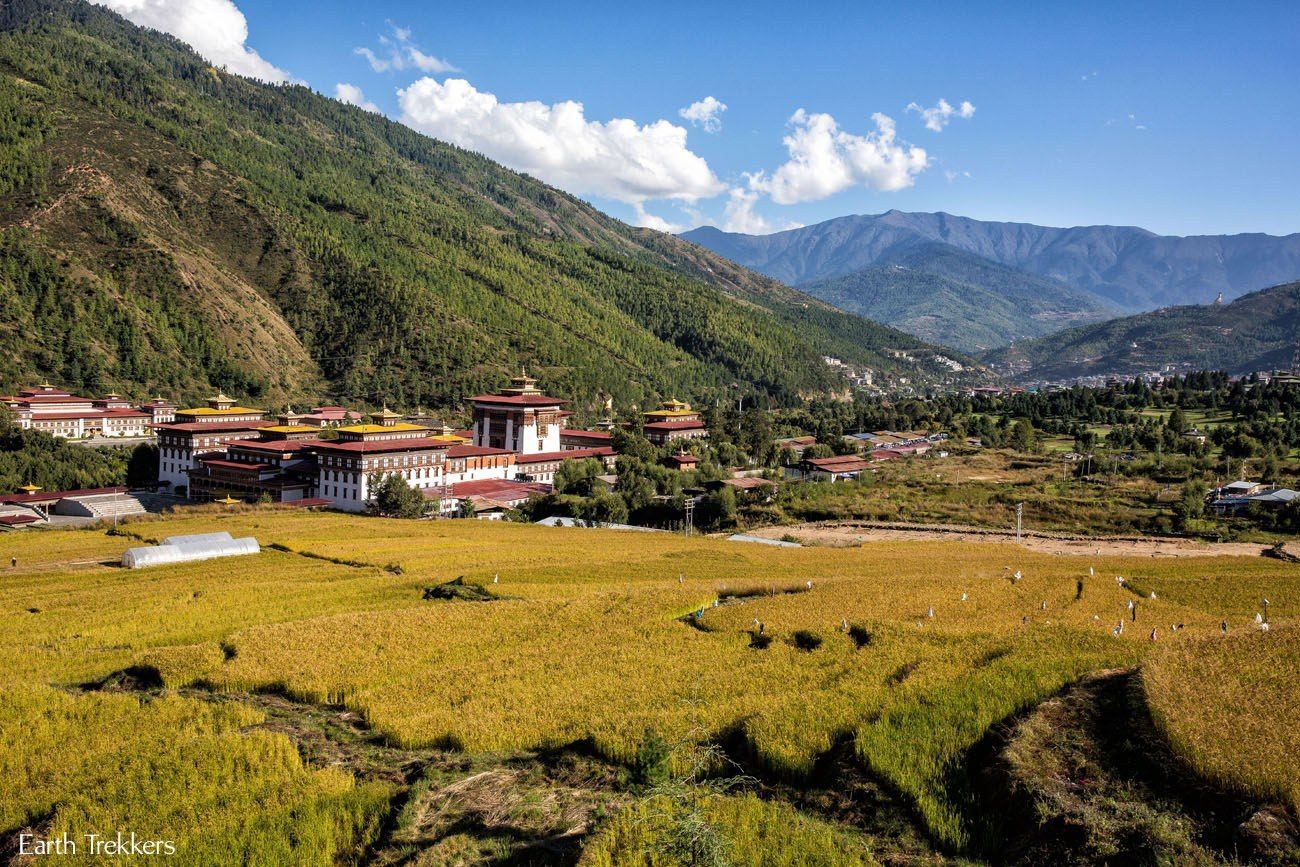 Inside of the dzongs, you can tour the courtyards and temples. Massive buildings adorned with intricate, colorful woodworking are the norm here.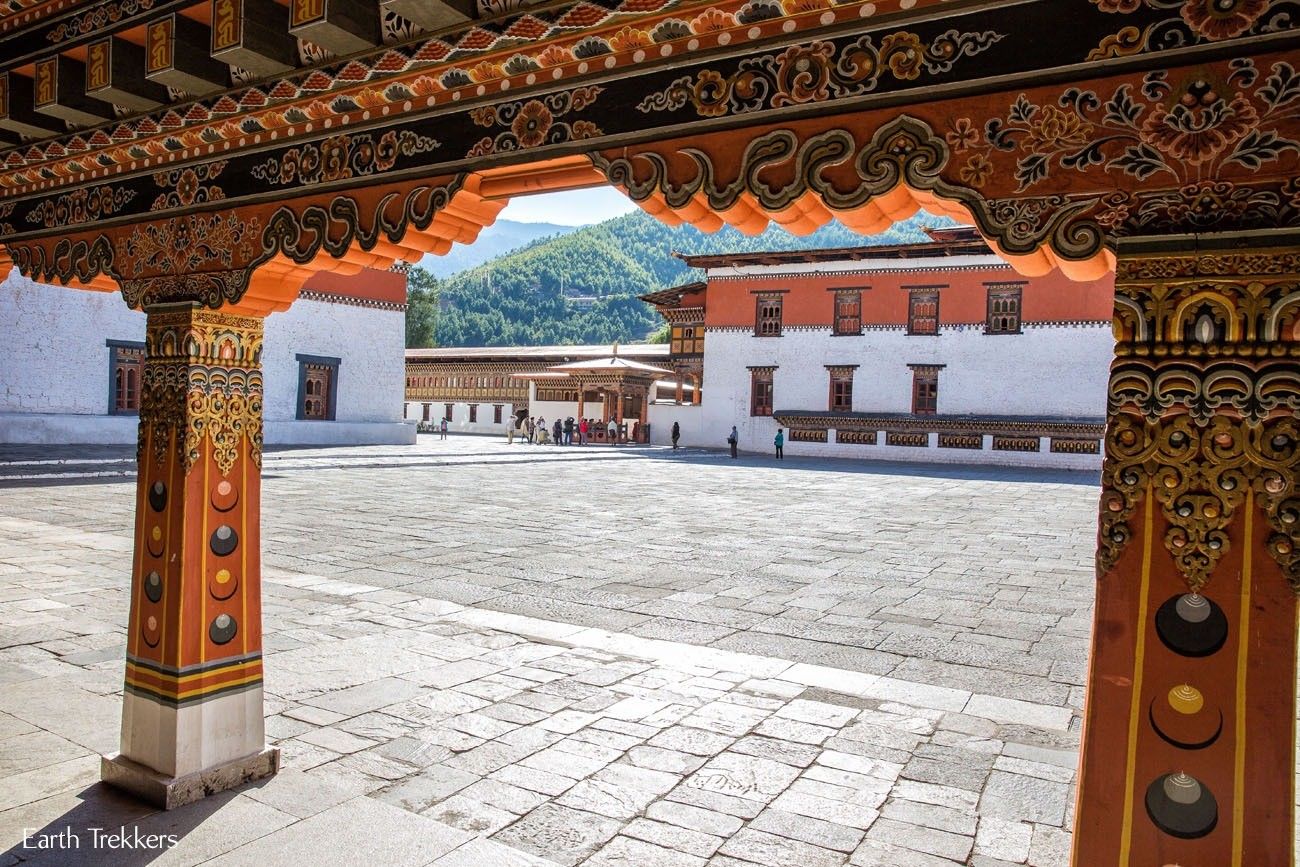 These courtyards are amazing, and this one in Trashi Chhoe Dzong is one of the best we saw while in Bhutan.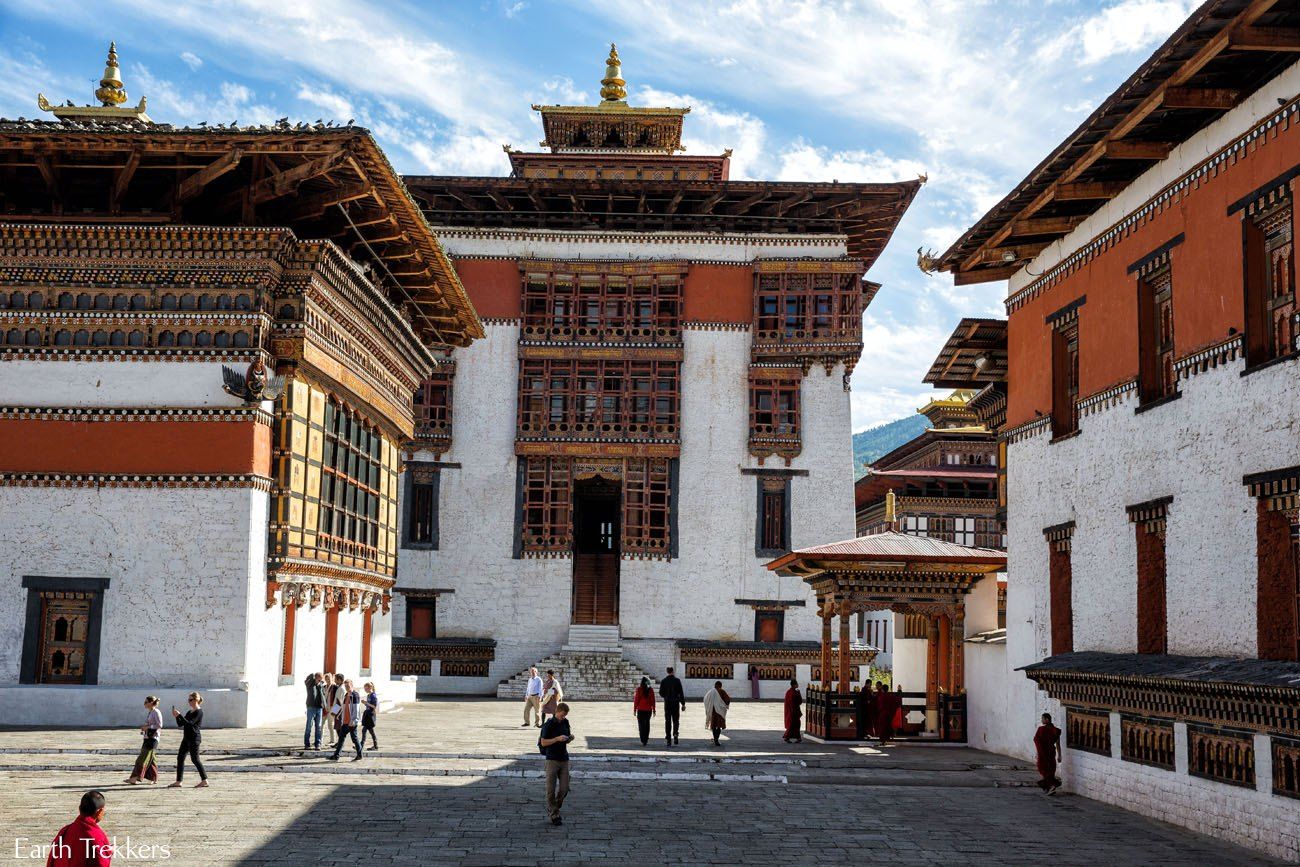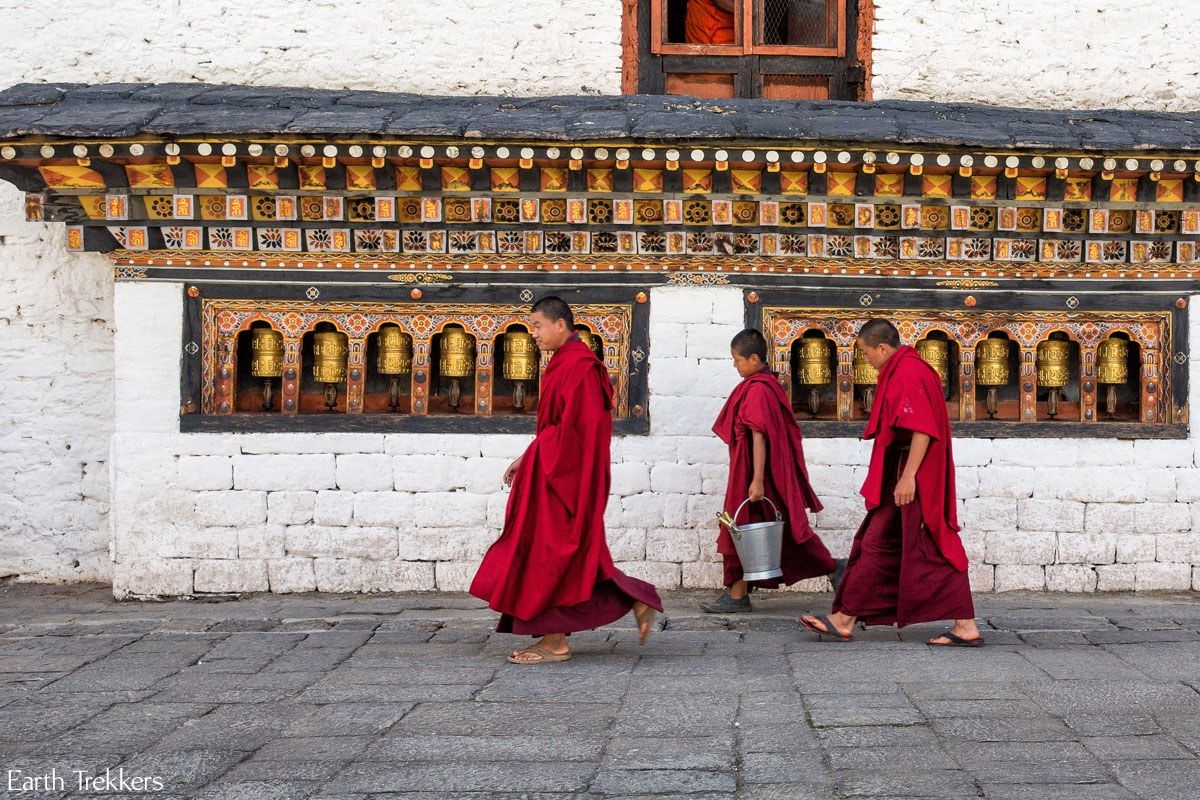 While in Bhutan, you have a chance to spin hundreds of prayer wheels. The more prayer wheels you spin, the more good karma you accumulate.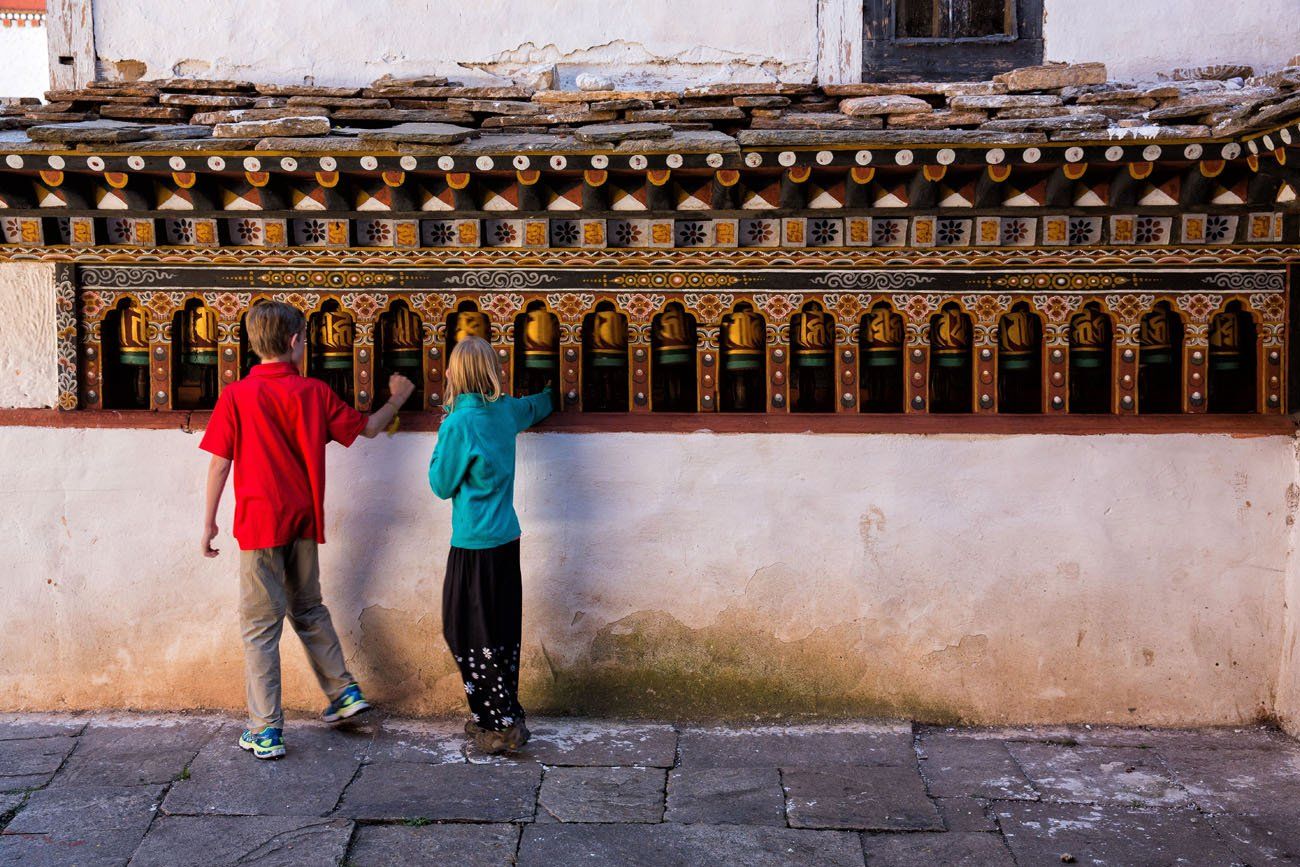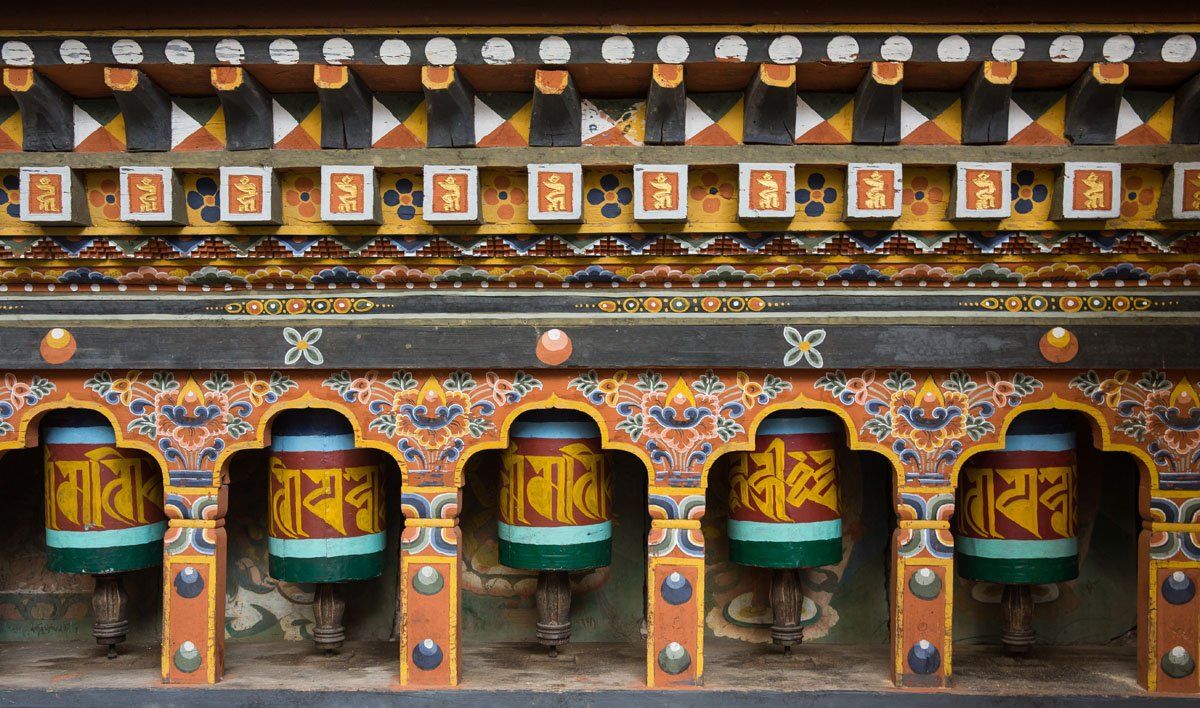 You gotta love this guy!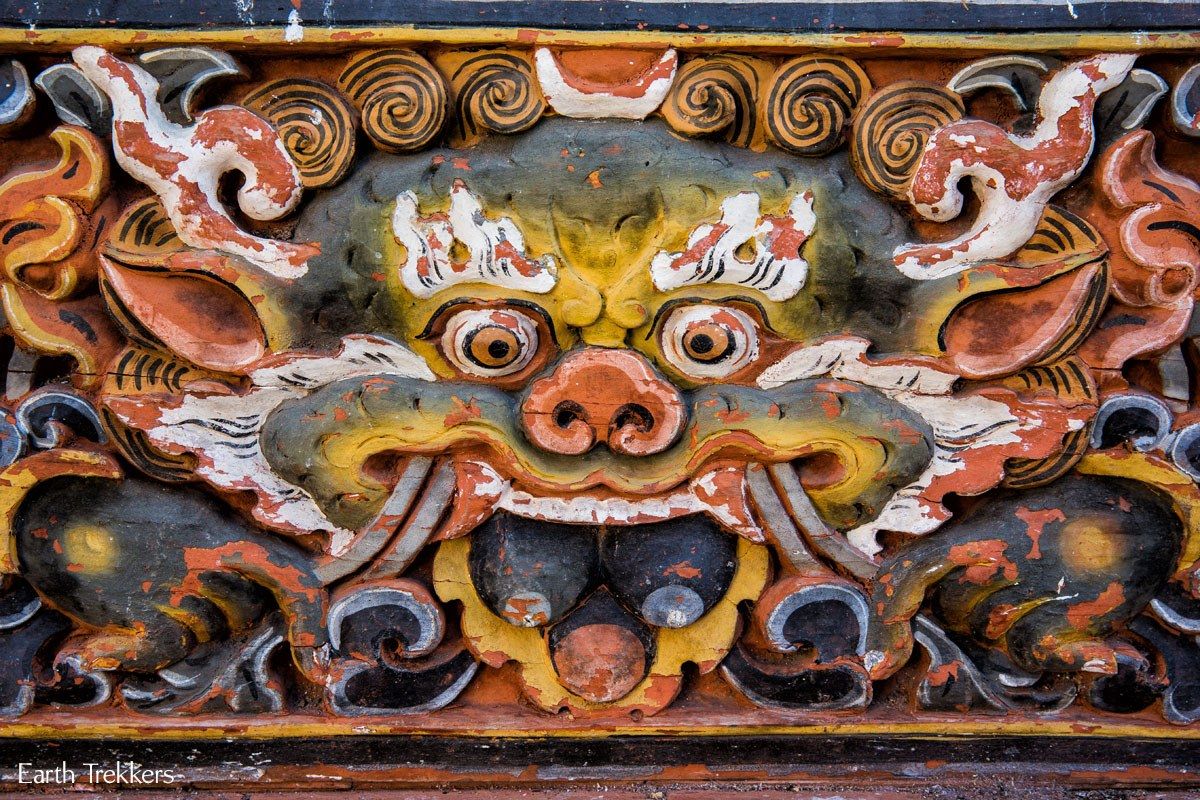 We also journeyed out to Punakha Dzong, said to be the most beautiful dzong in Bhutan. It's location is stunning and it is well worth the long drive to visit this place. Punakha was a highlight for us while we were in Bhutan.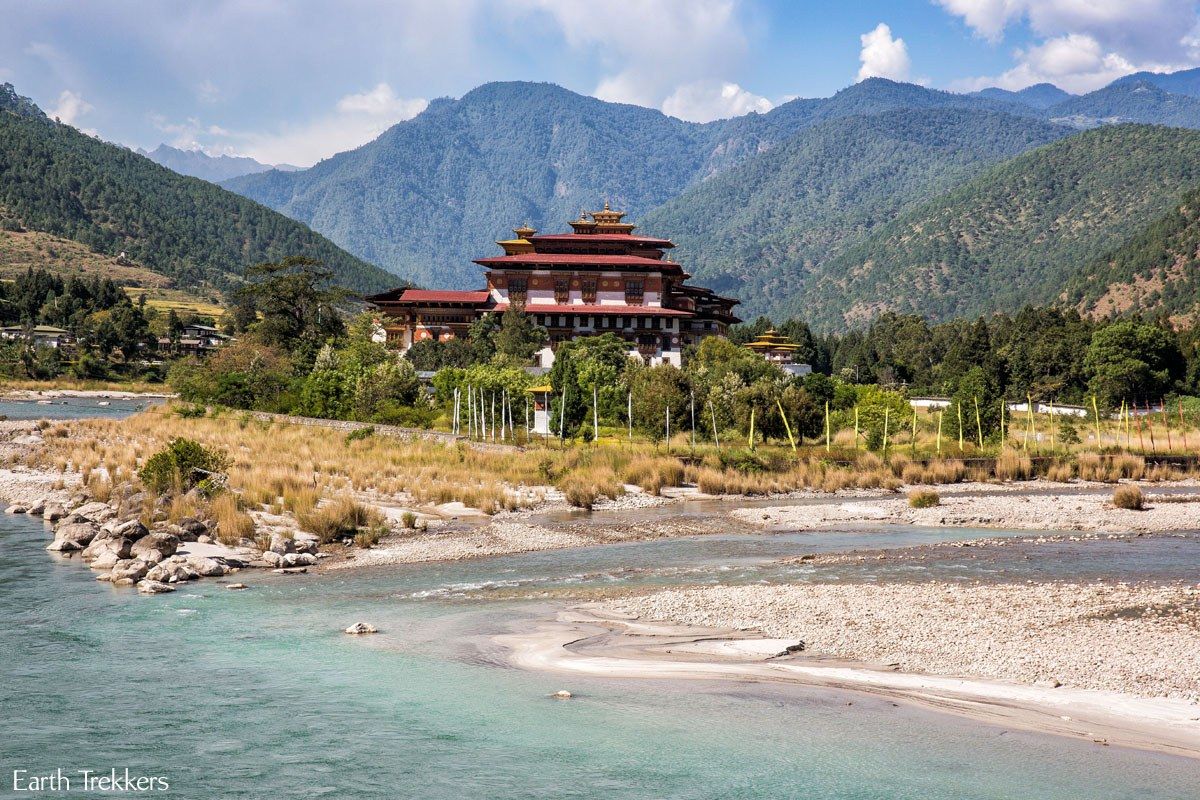 Buddhist monks and more magnificent woodwork inside the Punakha Dzong.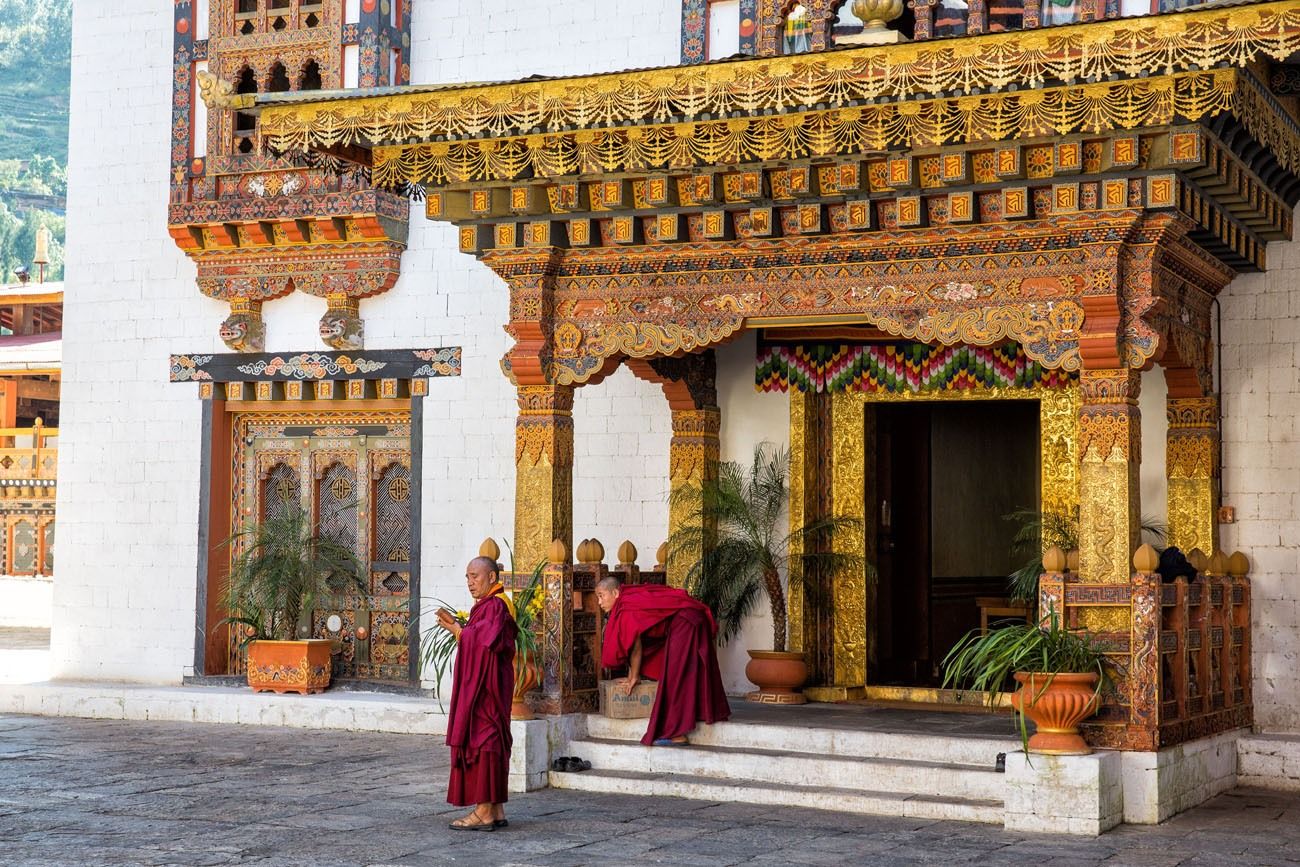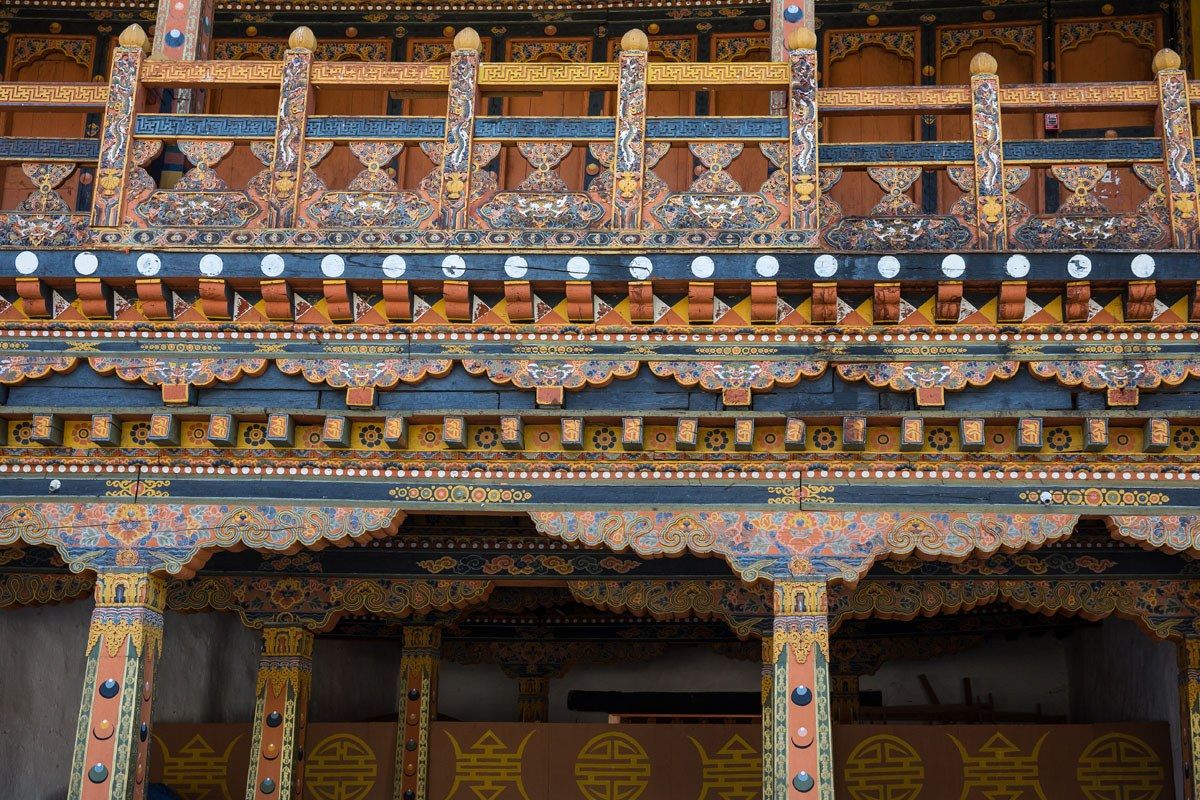 We were in Bhutan in October, one of the best times of the year to visit this country. The weather is clear and crisp and relatively warm, without any real threat of rain. It's also the harvest season and the rice terraces turn a brilliant golden color.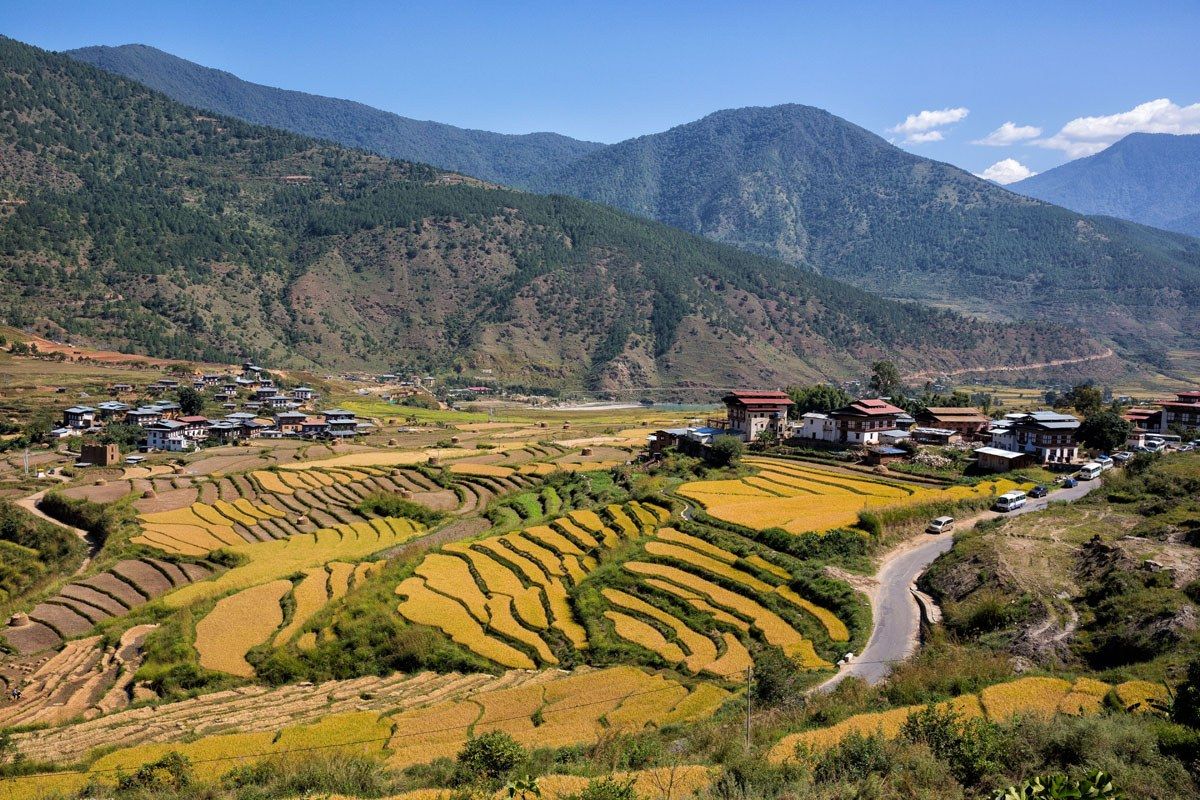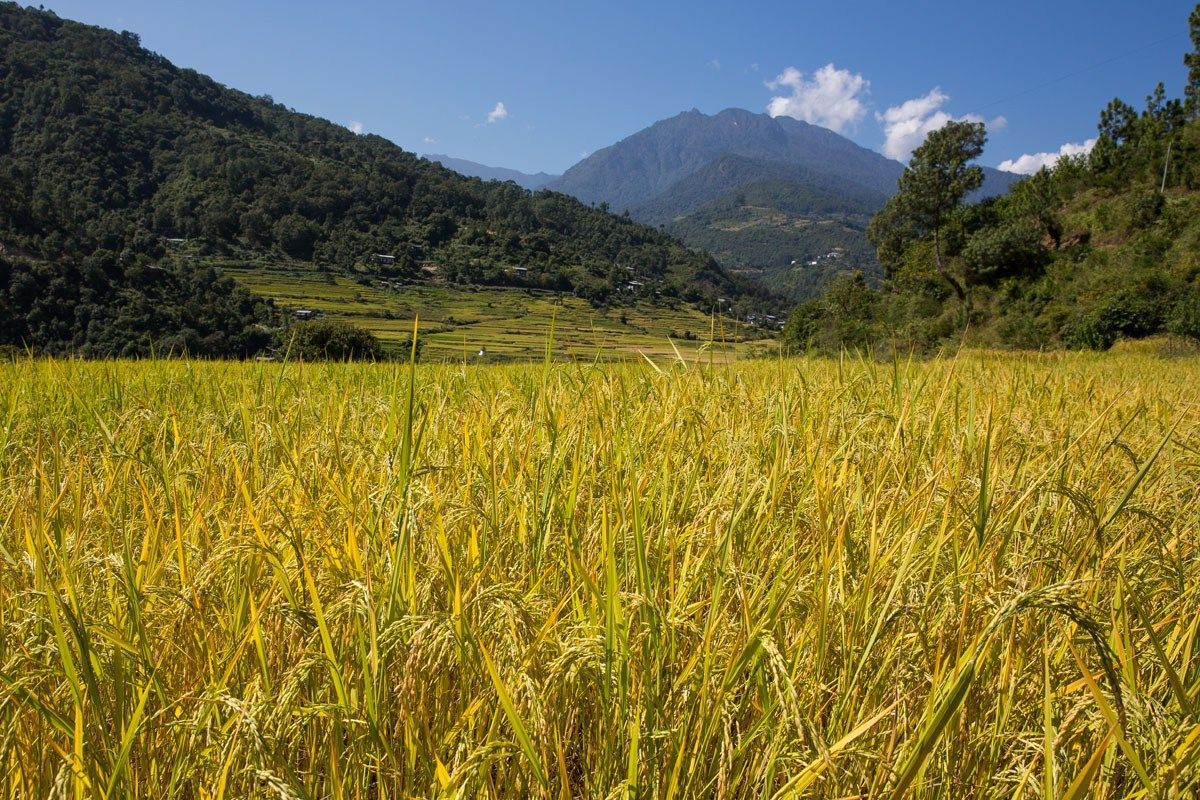 For many people, a highlight while in Bhutan is a visit to the Tiger's Nest Monastery. This monastery is clinging to the cliff hundreds of meters off of the ground. If you are up for an adventure, it's a slightly strenuous climb to this viewpoint, and well worth it for the effort.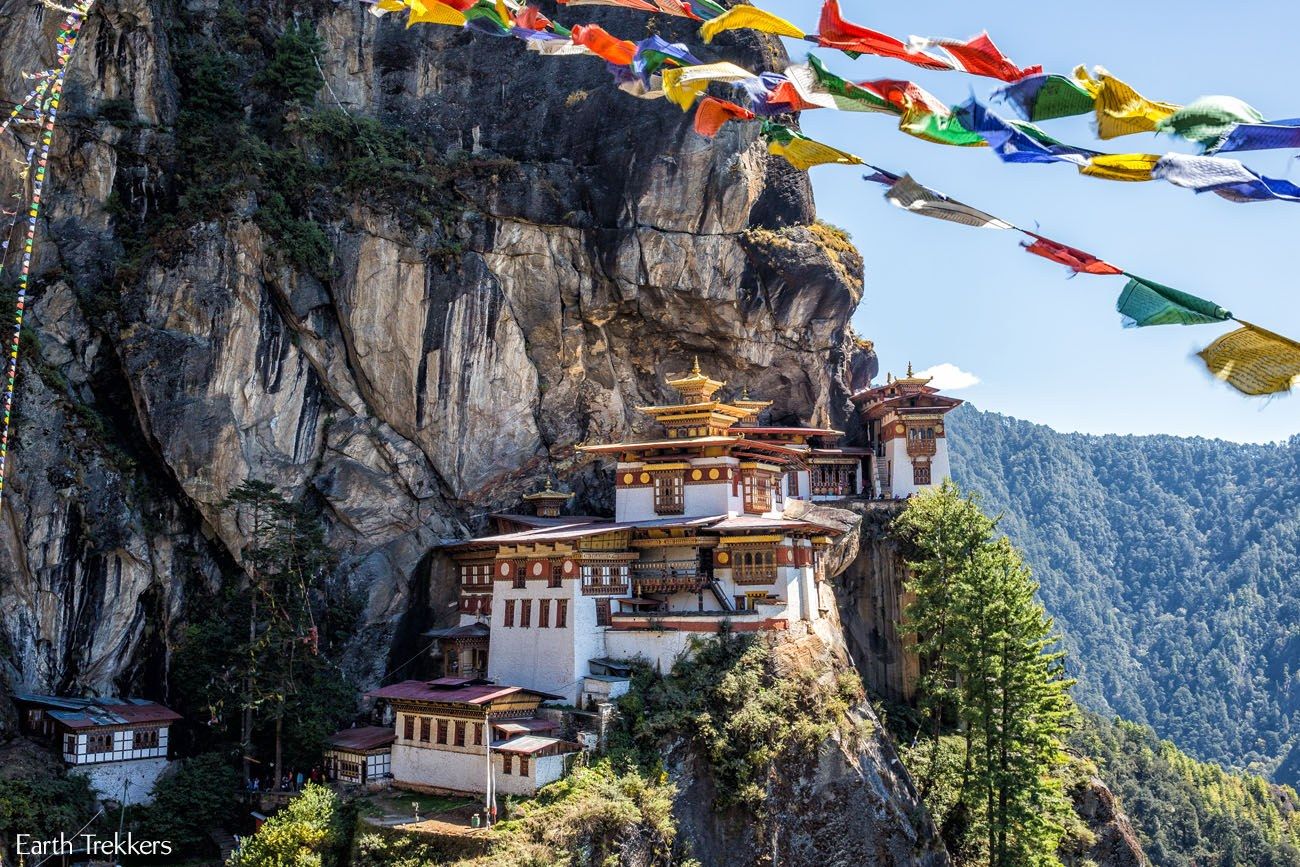 Finally, this is Dochula Pass, with 108 stupas memorializing the Bhutanese soldiers who were killed fighting insurgents from India in 2003.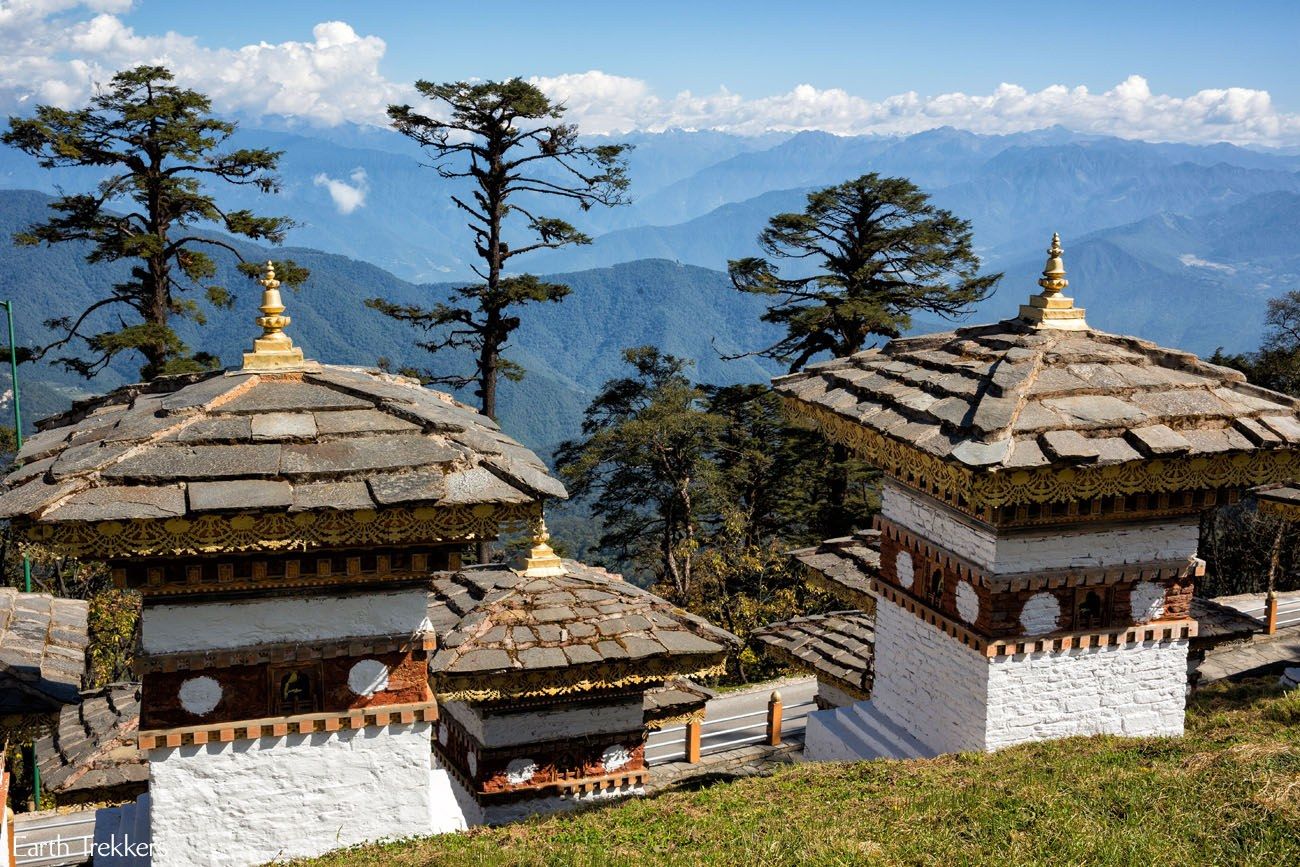 Visiting Bhutan: Picking a Tour Operator
All tourists visiting Bhutan must book their holiday with a Bhutanese tour operator. We used Bridge to Bhutan and had an awesome experience. For seven days, we toured Thimpu, Paro, Punakha, and the Tiger's Nest. Bridge to Bhutan helped us plan a custom itinerary, since we flew in from Kathmandu and then traveled overland into India. We dream about returning to Bhutan again in the future, and we would not hesitate to use Bridge to Bhutan again.
---
More Information for Your Trip to Bhutan
BHUTAN ITINERARY: In one week, visit the highlights of Bhutan: Paro, Thimphu, Punakha, and the Tiger's Nest.
ADVENTURES IN BHUTAN: Hiking to the Tiger's Nest is not only one of the best day hikes in Bhutan, it's also one of our favorite hikes in the world. While in Bhutan, you can also go white water rafting.
TRAVEL PHOTOGRAPHY: For more information about the camera gear we carry, check out our Travel Photography Gear Guide. And tips and tricks for taking great photos in our article How to Take Better Photos while Traveling.
TRAVEL BLOGGING: This website started with a trip around the world and has become one of the most popular travel sites on the internet. Learn more about what it is like to run this website in our article My Life as a Travel Blogger.
All rights reserved © Earth Trekkers. Republishing this article and/or any of its contents (text, photography, links, etc.), in whole or in part, is strictly prohibited.