Many people travel to Louisville to watch the Kentucky Derby or sip bourbon on the Kentucky Bourbon Trail. But did you know that Louisville makes an amazing spot for a food tour? In 2012, Louisville was the only city in the US to make Zagat's list of "8 Awesome Foodie Getaways Around the World." Tim and I have visited Louisville twice, eating our way through city both times (and drinking our way down the Bourbon Trail). Here are some the best Louisville restaurants to try.
And no, KFC did not make the list.
Best Eats in Louisville
Havana Rumba
This place is just pure fun. I have no photos of Havana Rumba because Tim and I were having way too much fun drinking the margaritas!
Havana Rumba is the place in Louisville to get a taste of authentic Cuban food. For the best experience, grab a seat at the bar, order your margaritas or mojitos, and pick dishes off of the tapas menu to sample some of Havana Rumba's best food. We loved the guacamole served with plaintain chips and the chicken and ham croquets.
Havana Rumba has three locations in Louisville: the Highlands, St. Matthew's, and Middleton. We ate at the Havana Rumba on Bardstown Road in the Highlands (see it on Google).
Ramsi's Cafe on the World
For international cuisine, put Ramsi's Cafe on your list. This is another place with a very creative menu. They serve seafood, raw food, vegetarian food, and even have a gluten-free menu. Want Moroccan, Jamaican, Indian, or Vietnamese? This is your place. If you are traveling with a group of people, there is something for everyone at this restaurant.
The restaurant is decorated with souvenirs from around the world. Tim and I loved flipping through the old editions of "National Geographic," some dating back to the 1940's.
Where: 1293 Bardstown Road, Highlands, Louisville (see it on Google)
Mussel & Burger Bar
If Tim and I lived in Louisville, we would keep coming back to this restaurant until we tried everything on the menu. OMG…the burgers are amazing. And so are the mussels! This is one of our favorite restaurants in Louisville and we have make a point to have dinner here each time we visit the city.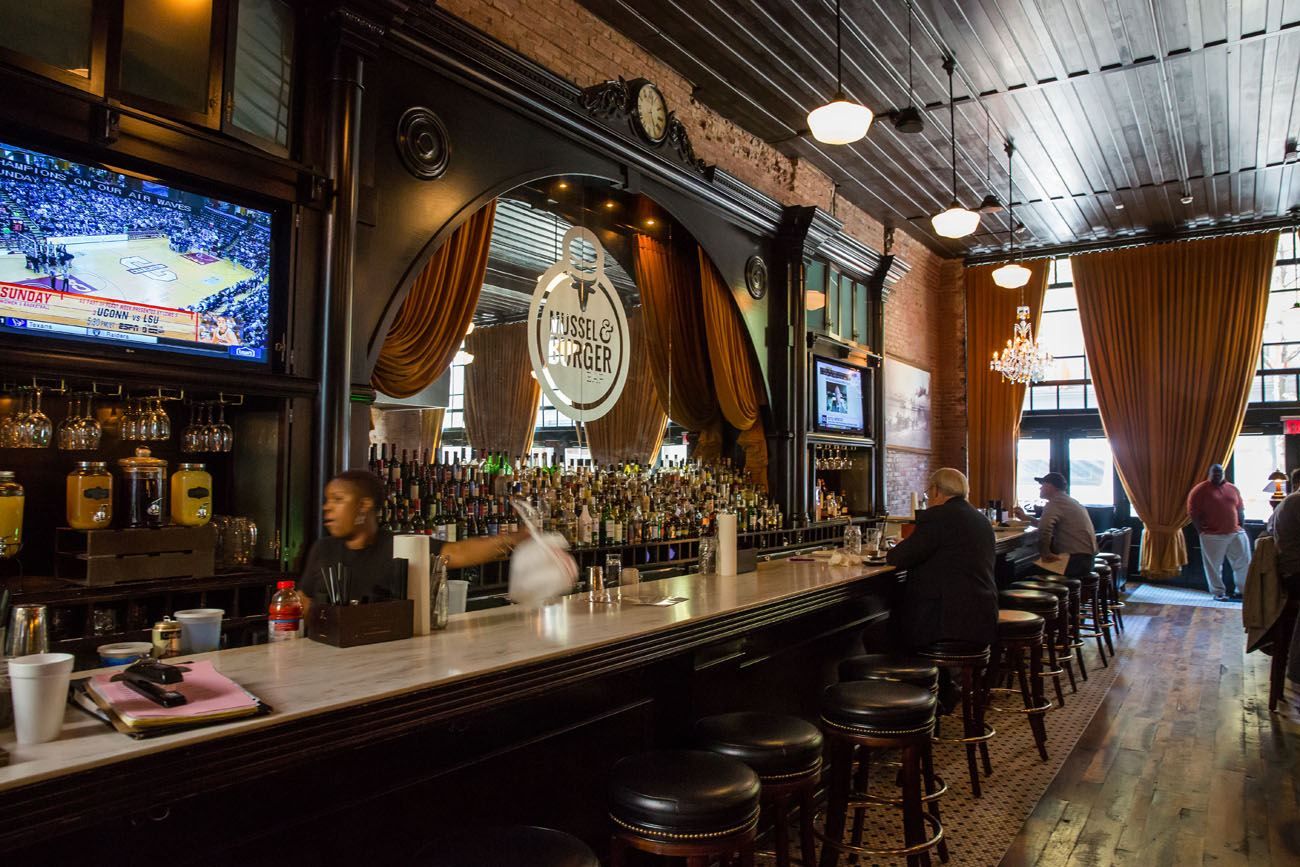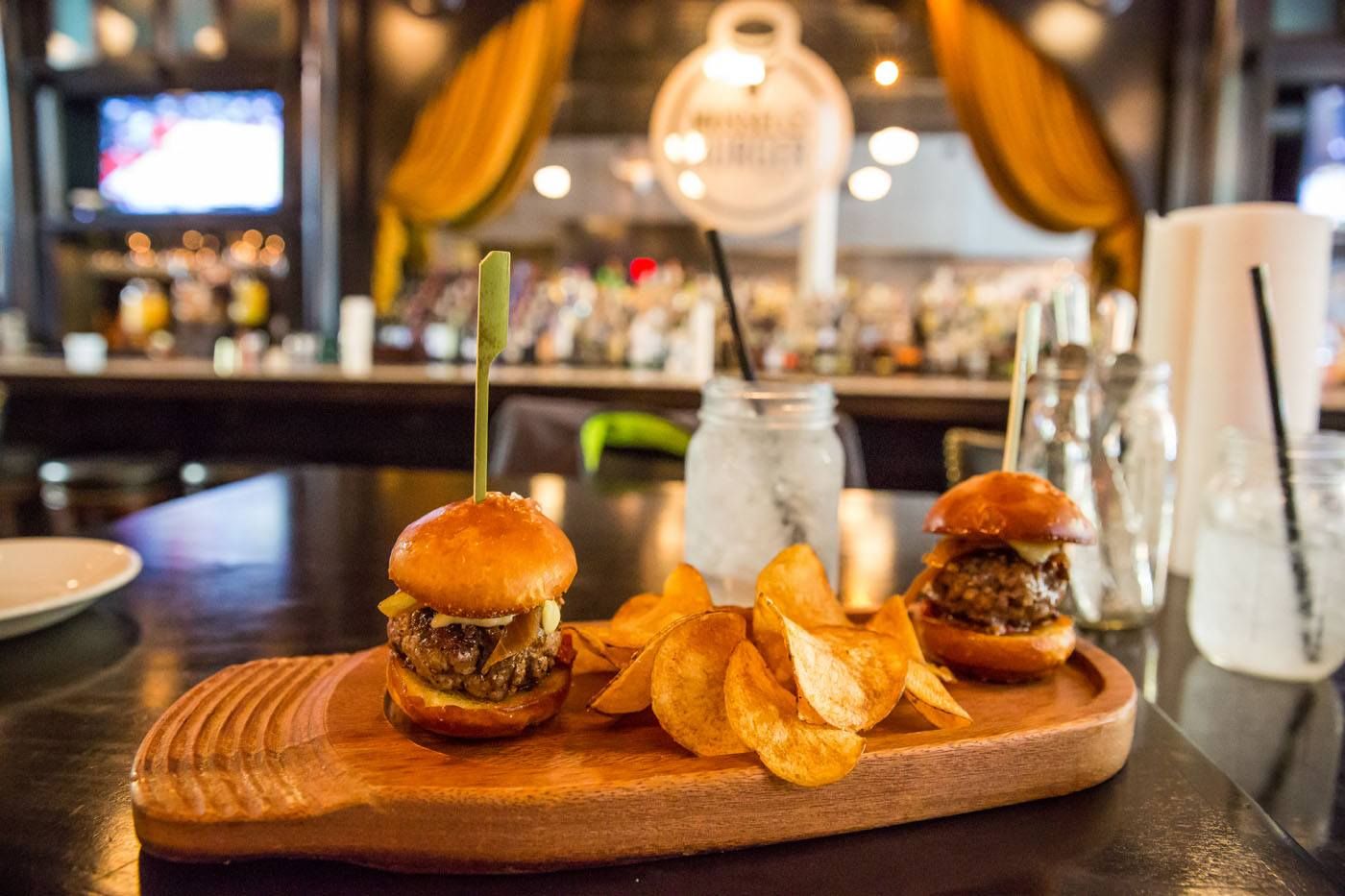 Tim and I were here at midday on our first visit, just hungry enough for a midday snack. We split the sliders (which are tiny versions of the C.E.O. burger), pommes frites, and the Meunière Mussels. Everything was delicious.
Where: 113 S 7th Street, Downtown Louisville (see it on Google)
Taco Luchador
Great tacos and cheap prices, what's not to love? For a quick eat, this is a great spot to try. These are some of the best tacos we have ever eaten. It's a tiny place with just a few tables. We arrived just before opening time on Sunday and it did not take long for a line to form. This is a popular spot in Louisville for very good reason.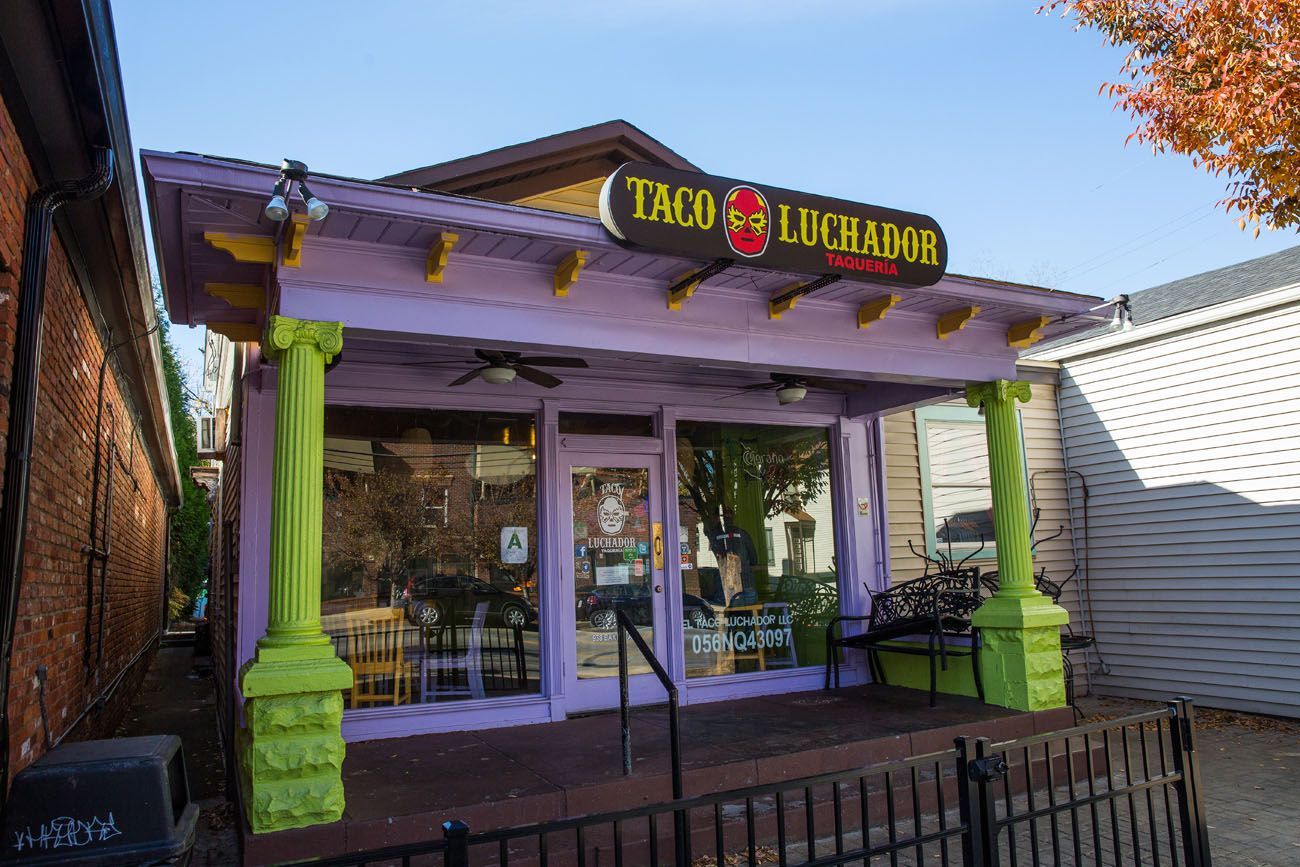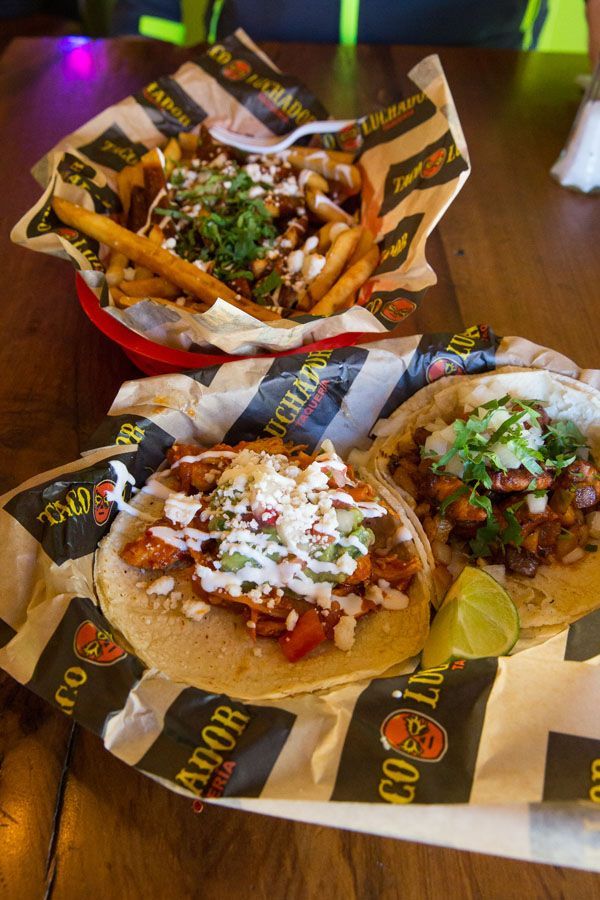 Where: 938 Baxter Avenue, Highlands, Louisville (see it on Google)
Jack Fry's
This was our best meal in Louisville. Jack Fry's is a great spot to try if you want a gourmet meal. Dinner for two can be expensive here, but it is worth it!
This is a restaurant with an old world atmosphere, great menu and wine list. At dinnertime, the restaurant is dark and it can be loud, but the food more than makes up for that. Plus, the service here is phenomenal. I'm fairly certain that our waiter could read our minds, always appearing with perfect timing.
Reservations for Jack Fry's are highly recommended! Plus, parking can be hard to find. To get here, we used Uber which helped avoid the parking issues.
Where: 1007 Bardstown Road, Highlands, Louisville (see it on Google)
Mayan Cafe
Mayan Cafe serves excellent Central American food. The chef, Bruce Ucán, grew up on the Yucatan Peninsula. The lima beans get rave reviews but we are big fans of the black bean dip. Our favorite dish is the Yucatec Salbutes, two corn tortillas topped with the daily special. This is another one of our favorite restaurants in the city, and we have been here on each of our visits to Louisville.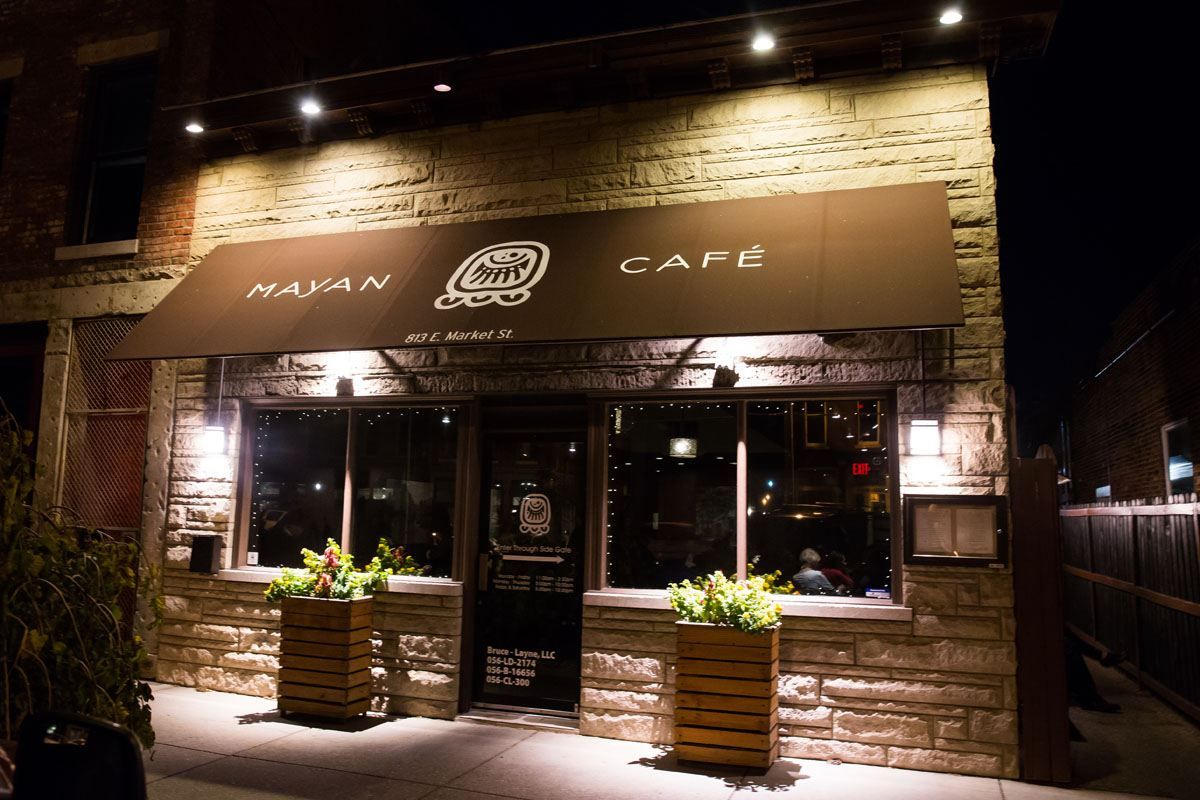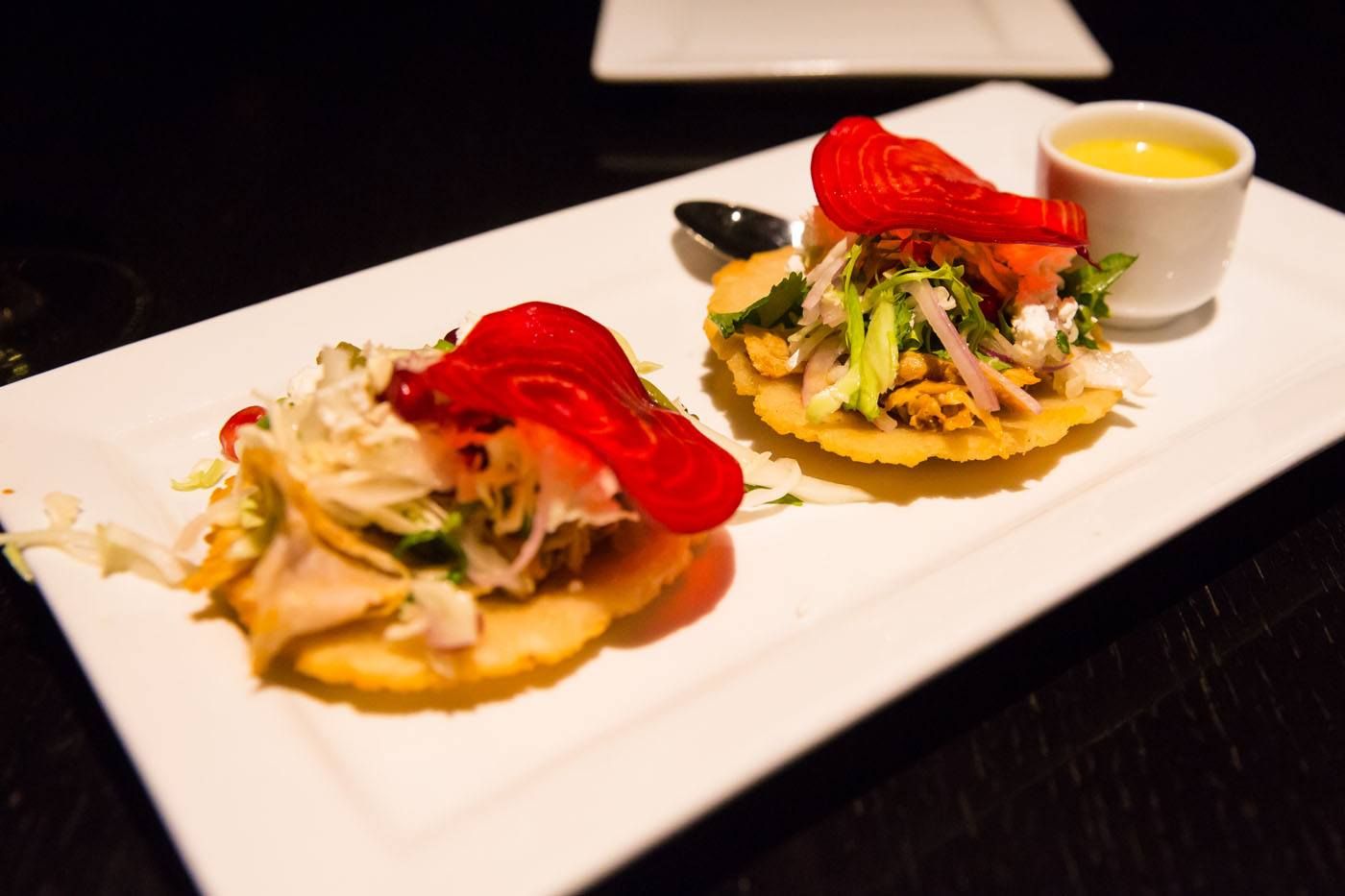 Where: 813 E Market Street, downtown Louisville (see it on Google)
Mark's Feed Store BBQ
I will admit it, we picked this restaurant just because it has a cool name. And the fact that many people rave about the barbecue here.
To share, we ordered the fried pickles and the World's Largest Bar-B-Q Sandwich. Fried pickles were a new thing for me and they were so good!! The Bar-B-Q sandwich, not so much. It fell apart instantly, creating a huge mess of meat and mangled bread on our plate. Not the best experience.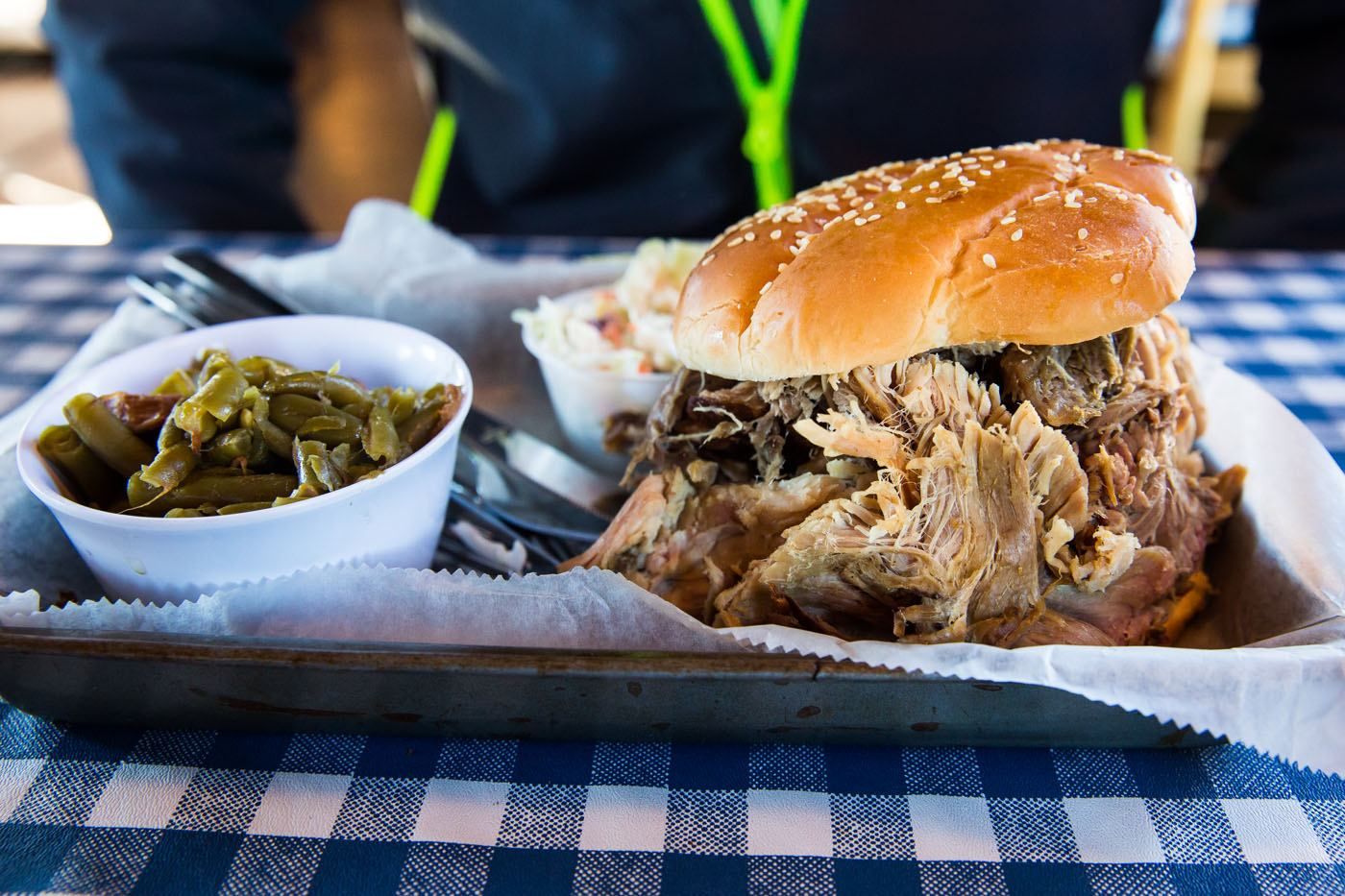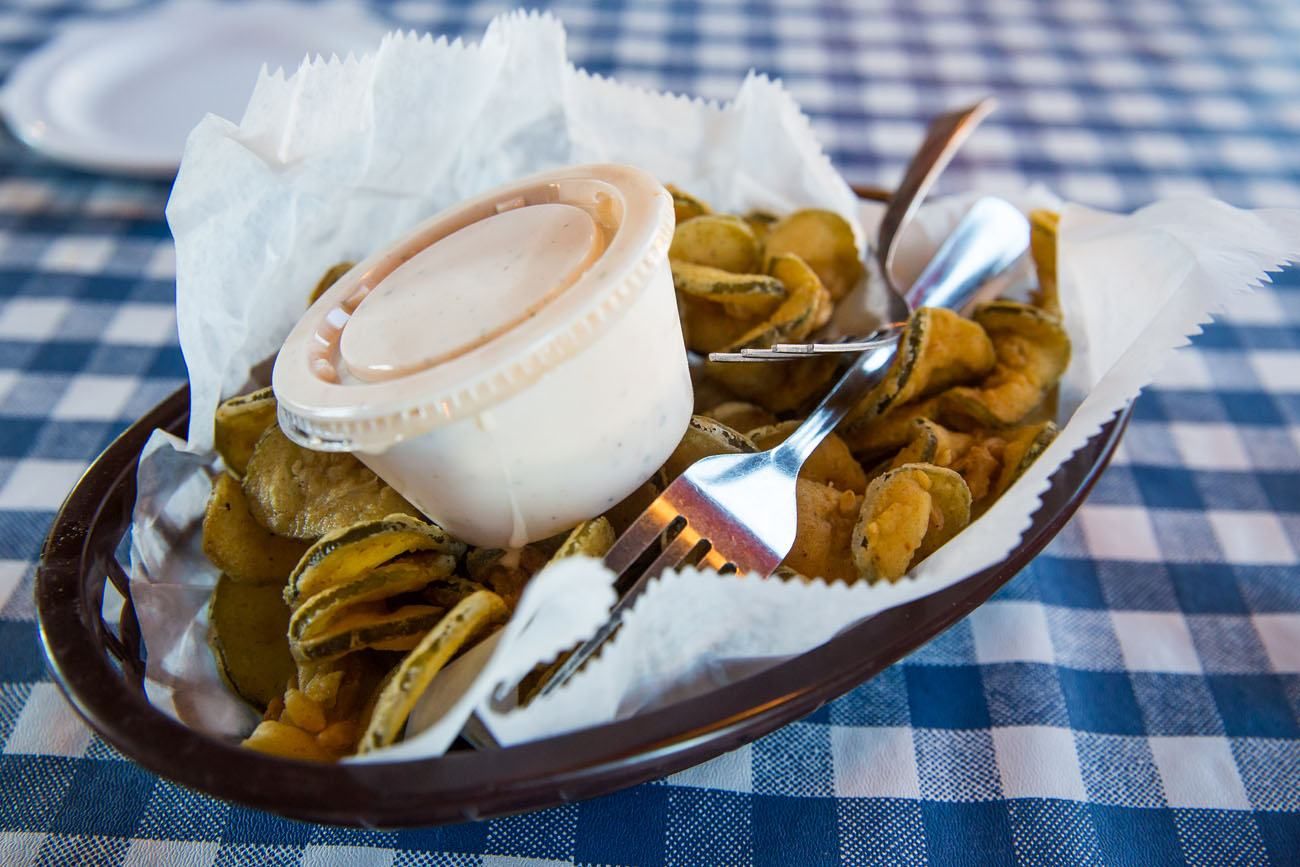 Maybe we are not BBQ people or maybe we just did not order the "right" thing at this restaurant. We were not fans of the sandwich but I do recommend the fried pickles!
Where: 1514 Bardstown Road, Highlands, Louisville (see it on Google)
Brown Hotel Lobby Bar
The Brown Hotel is a historic spot in Louisville. Stop by for a Hot Brown sandwich (it has its origins here) and a cocktail. Listen to live piano music and be transported back in time to the 1920's. This is an essential Louisville experience.
Where: 355 W Broadway, downtown Louisville (see it on Google)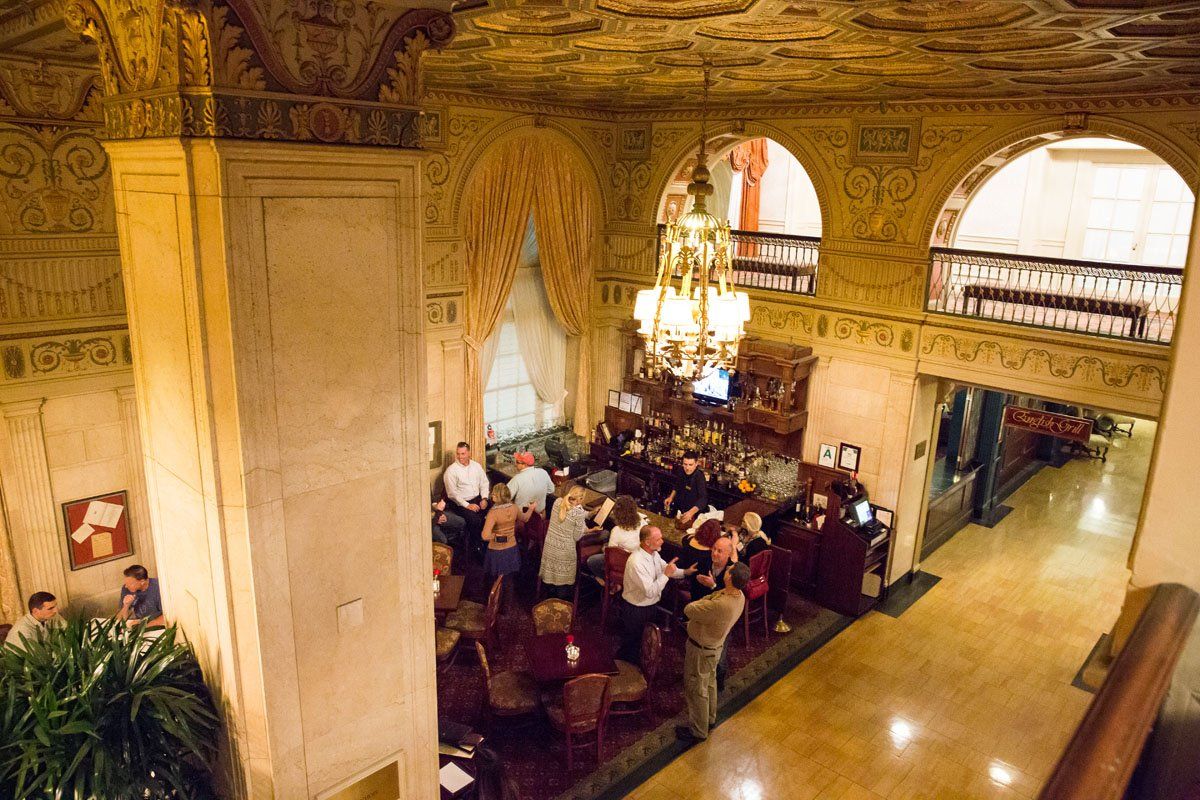 Troll Pub Under the Bridge
Tim and I liked this spot simply because it is a cool place to hang out. It's a huge sports bar located near the KFC Yum! Center (this is a sports arena, not a restaurant). If you are going to one of the events at the KFC Yum! Center, stop by Troll Pub for a drink or for dinner. While we were here, we ordered the strangest thing we could find on the menu, the fried chicken and waffle sandwich.
Where: 150 West Washington Street, Downtown Louisville (see it on Google)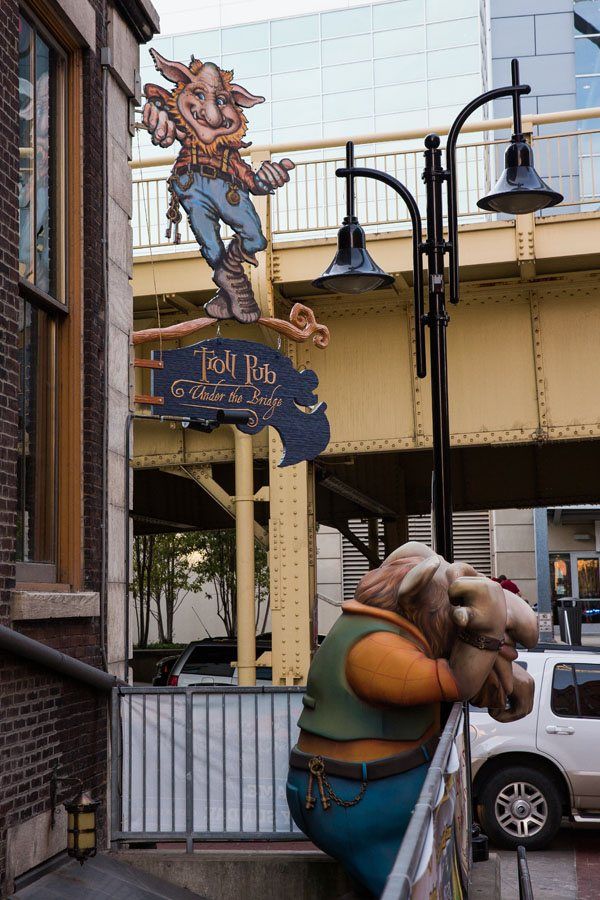 Proof on Main
This is an upscale restaurant with a gourmet menu. The bar has received numerous accolades, mostly notably from Wine Spectator Magazine and GQ Magazine. People rave about the bourbon flights and the eclectic menu. If you want an upscale experience while in Louisville, consider Proof on Main.
You know you are in the right spot when you see the giant, golden statue of David that stands right out front of Proof on Main.
We dined here on our most recent visit to Louisville. The food is delicious, but even with its accolades, this restaurant does not top our list of favorites. Jack Fry's, the Mayan Cafe, and the Mussel and Burger Bar are our top picks. However, the bourbon flights are very good, and so is strolling through the art museum before or after dinner.
Feast BBQ
If a line out the front door and down the street tells you anything, you might want to add Feast BBQ to your list. The first time we drove past Feast BBQ, we were on our way out of town and onto the Bourbon Trail. We saw the line and added Feast BBQ onto our list of Louisville restaurants to try. Tim and I went back to Feast BBQ on a Sunday only to learn that they are closed on Sundays. We were so disappointed!
Tim and I had a late lunch here on our most recent visit to Louisville. Yes, the barbecue is very good. And now they are open seven days a week.
Best Restaurants in Louisville on a Map
How to Use This Map: Click the tab in the top left hand corner of the map to view the layers. You can click the check marks to hide or show layers. If you click the icons on the map, you can get more information about each point of interest.

If you click the star, this map will be added to your Google Maps account. To view it on your phone or computer, open Google Maps, click the menu button, go to "Your Places," click Maps, and you will see this map on your list.
---