We love Nepal. Why? This tiny country offers so much to travelers in search of amazing vistas, trekking, outdoor activities, cultural experiences, and fascinating cities. Despite its poverty, its gritty and overcrowded city streets, and its difficult living conditions, we instantly fell in love with this country.
Nepal offers some of the best trekking options in the world, with both the Annapurna Circuit and the trek to Everest Base Camp. But there is more to Nepal than just the Himalayas. The Kathmandu Valley is home to one of the densest concentrations of UNESCO World Heritage Sites in the world. Pokhara is the adventure capital of Nepal but it is also a wonderful place to relax and to get your yoga fix. Walking the streets of Thamel in Kathmandu was one of our favorite activities.
Nepal is a budget traveler's haven, offering world class activities at extremely low prices. Consider visiting here this year...you will make some phenomenal travel memories.
Nepal Stats
Official Languages: Nepali
Population: 30 million
Capital City: Kathmandu
Currency: Nepalese rupee
Power Outlet: Type C, D, and M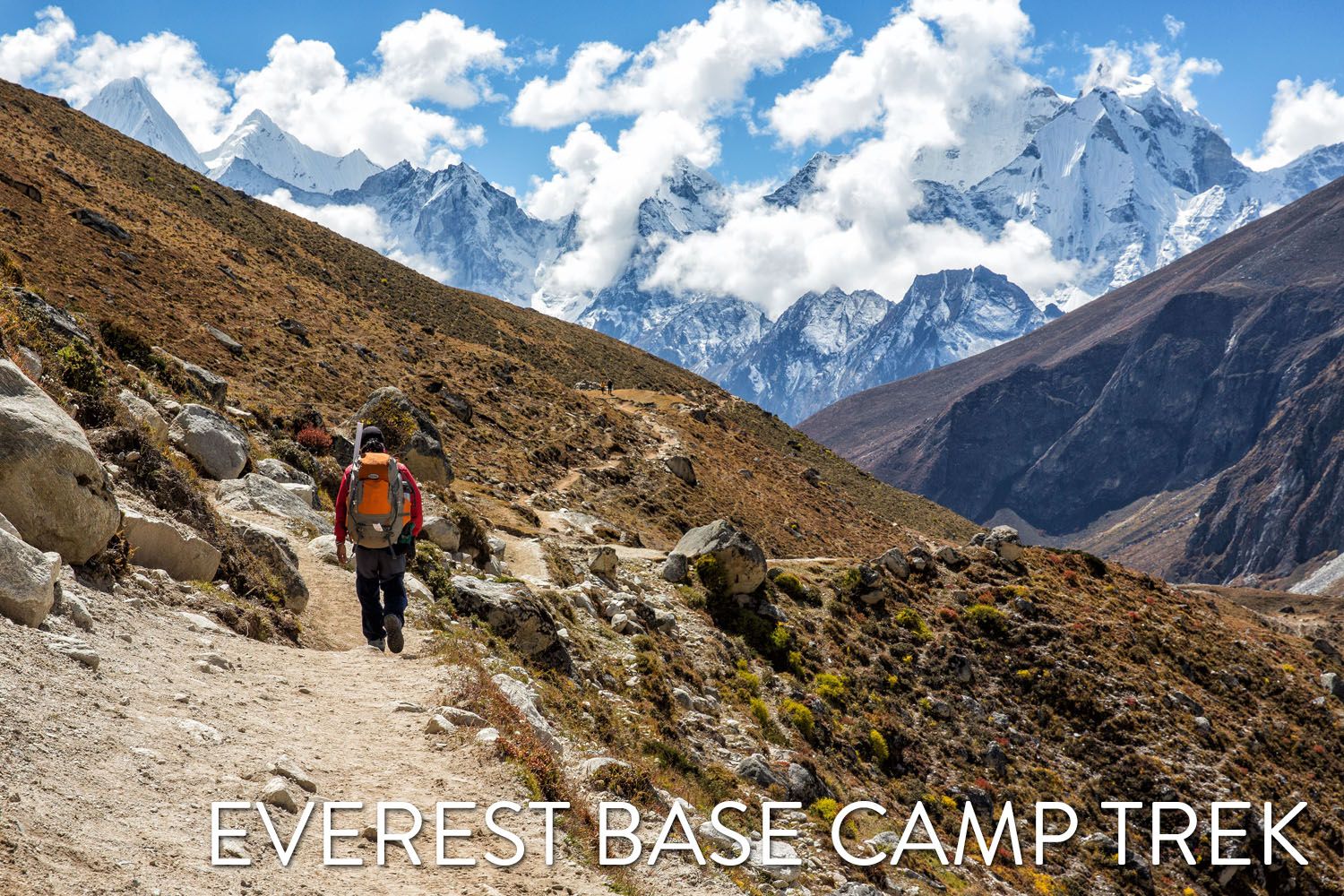 Trekking to Everest Base Camp.  This is one of the main reasons people travel to Nepal. This is an epic travel experience, a multi-day trek through the Himalayas to the world famous Everest base camp. And yes, you can do it with kids! If you are traveling to Nepal as a family, you might like to read Trekking to Everest Base Camp with Kids.
Annapurna Circuit Trek. Believe it or not, this is Nepal's most popular trek. Some say the views are more better here than on the journey to Everest.
Kathmandu. This city has got some serious character. The streets are narrow, dusty and crowded. Motorbikes, tuk-tuks, and people compete for space on the roads. Prayer flags flap in the wind. Shops filled with souvenirs compete for your money in Thamel. Kathmandu is chaotic, beautiful, dirty, overwhelming, energetic, friendly, loud, and tons of fun. Walking the streets here was so enjoyable for us, full of unexpected surprises
Lumbini.  Lumbini is the birthplace of Siddhartha Gautama, the founder of Buddhism. This holy site is home to numerous temples and is a place of pilgrimage for many people.
Pokhara.  Best spot in the world to go paragliding? Some say it is. Pokhara is also a great spot to relax, do yoga, go shopping, and hike up to the World Peace Pagoda.
UNESCO World Heritage Sites in Patan and Bhaktapur. Both of these cities, located near Kathmandu, are home to ancient temples. Unfortunately, some of them have been badly damaged or destroyed by the earthquake of 2015. These are places still worth seeing...visiting here could be like watching history unfold as Nepal slowly rebuilds some of its holiest sites.
Pokhara,
a small city located about 200 kilometers (124 miles) west of Kathmandu, is a popular tourist destination in Nepal.  This city is located on Phewa Lake at the foot of the Himalayan Mountains and is the beginning of the Annapurna Circuit, another very popular trek in Nepal.
Pokhara is known as the adventure capital of Nepal and this is the place to go white water rafting, paragliding, and hiking. Here is our experience.
More Information about Nepal
When To Go

High season is October and November. The skies are clear and the weather is still relatively warm. This is when trekkers flock to Nepal, hitting the trails in the Himalayas. Shoulder season is in the spring during the months of March and April. If you trek to Everest Base Camp during this time you will be able to see the tents of Everest climbers at base camp. The monsoon brings rain from June to September, making trekking difficult. During the winter months, trekking in the Himalayas is possible, but be prepared for very cold conditions and snow.

Power Cuts, aka "Load Shedding"

Nepal does not have the infrastructure to provide electricity to all of its people all of the time. Be prepared for daily power cuts in Kathmandu, Pokhara, and other cities. There is a power schedule that is loosely followed.

Traveling Overland in Nepal

If you plan to travel in Nepal by car or bus, build extra time into your schedule. Travel in Nepal is slow. A 200 km journey from Kathmandu to Pokhara took us eight hours. Yes, traveling this way may be frustrating at times but it is an eye opening experience.