India is a country of stark contrasts. This is a country of magnificent beauty, ancient temples, towering mountains, steamy jungles, and hot, dry deserts. It's also a country that is overpopulated and in some areas impoverished. Travel to India and you will love it and hate it, rejoice in its beauty and become disheartened with its squalor, fall in love with the people but get exasperated when they just won't leave you alone.
It is no secret that we were not big fans of India during our five week visit here. In fact, we considered skipping the last several weeks, shortening our itinerary and traveling to Myanmar or Thailand early. But our time in India changed us in so many ways…how we travel, who we are as a family, and how we think about our place in the world.
It's funny how time can change your perspective. Now, I look back on India with fondness. Even though not everything we experienced was pleasant, we did make some unforgettable memories. Sometimes, the things that challenge you the most leave the deepest mark on your soul.
Now, several years later, as I pour through our photos, I am feeling nostalgic for India. Journey through India in photos and just maybe get inspired to visit this land of stark contrasts.
India in Photos
Sunrise on the Ganges River in Varanasi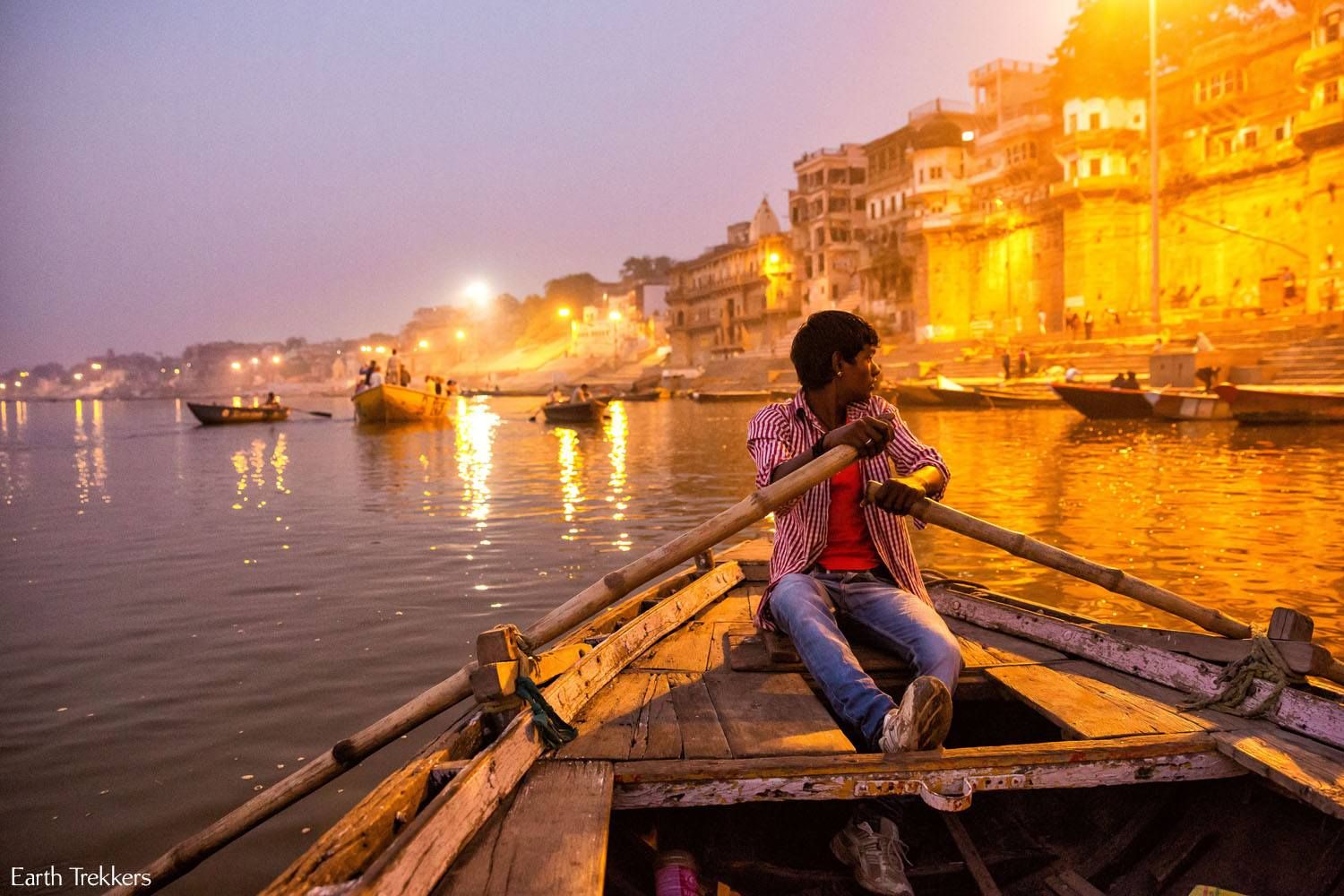 Chhatrapati Shivaji Terminus, Mumbai
Kara's view from our hotel in Jaisalmer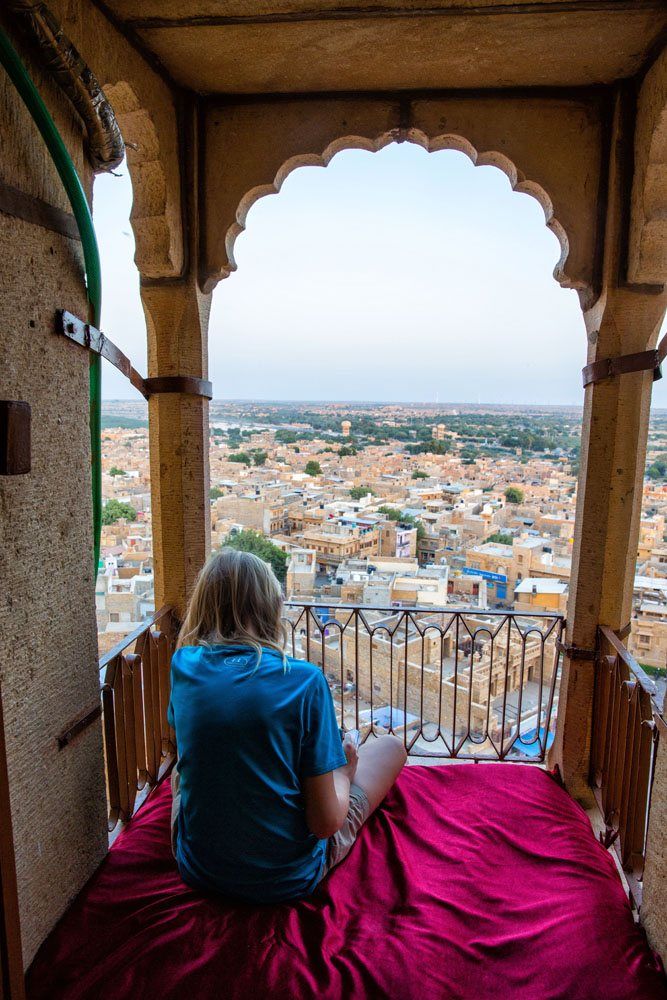 Oh, the food!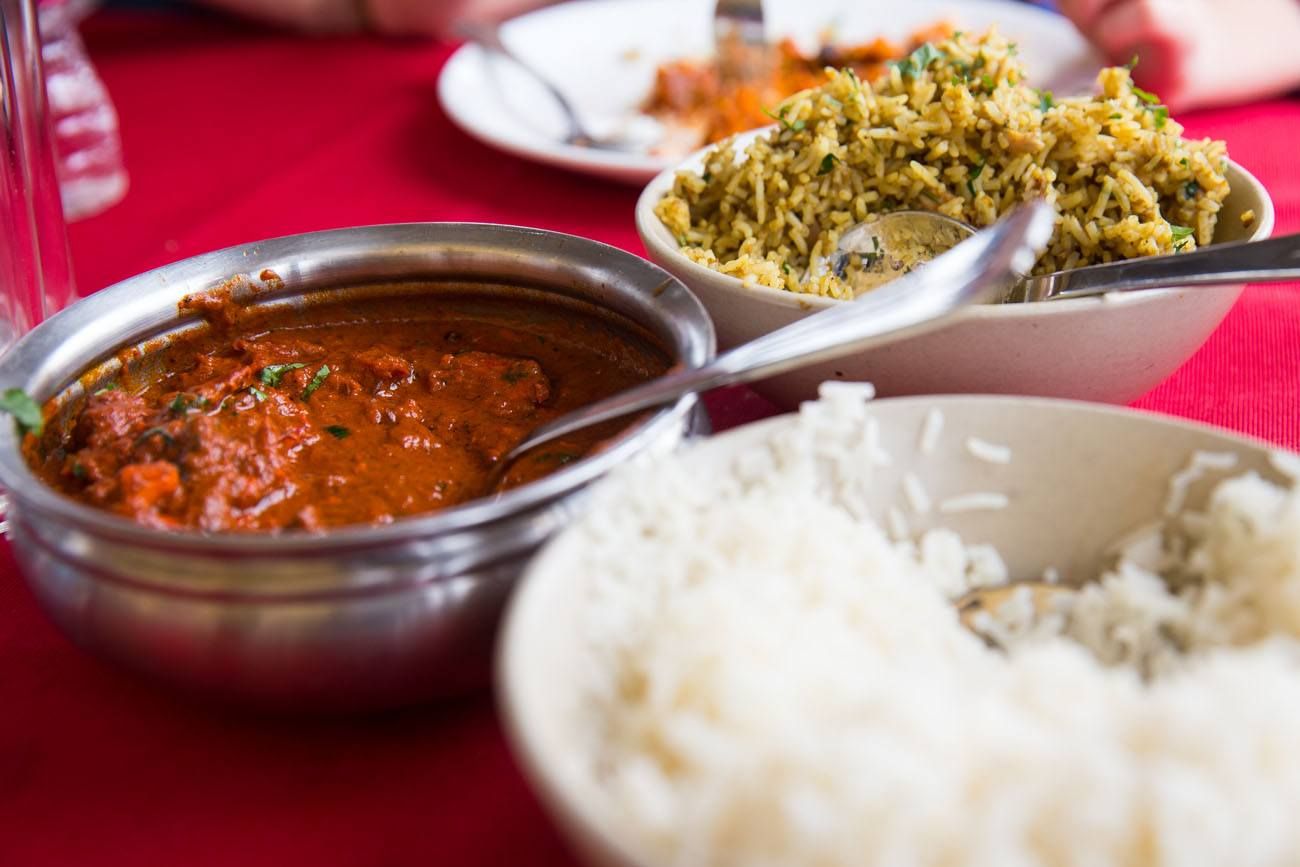 India street art in Udaipur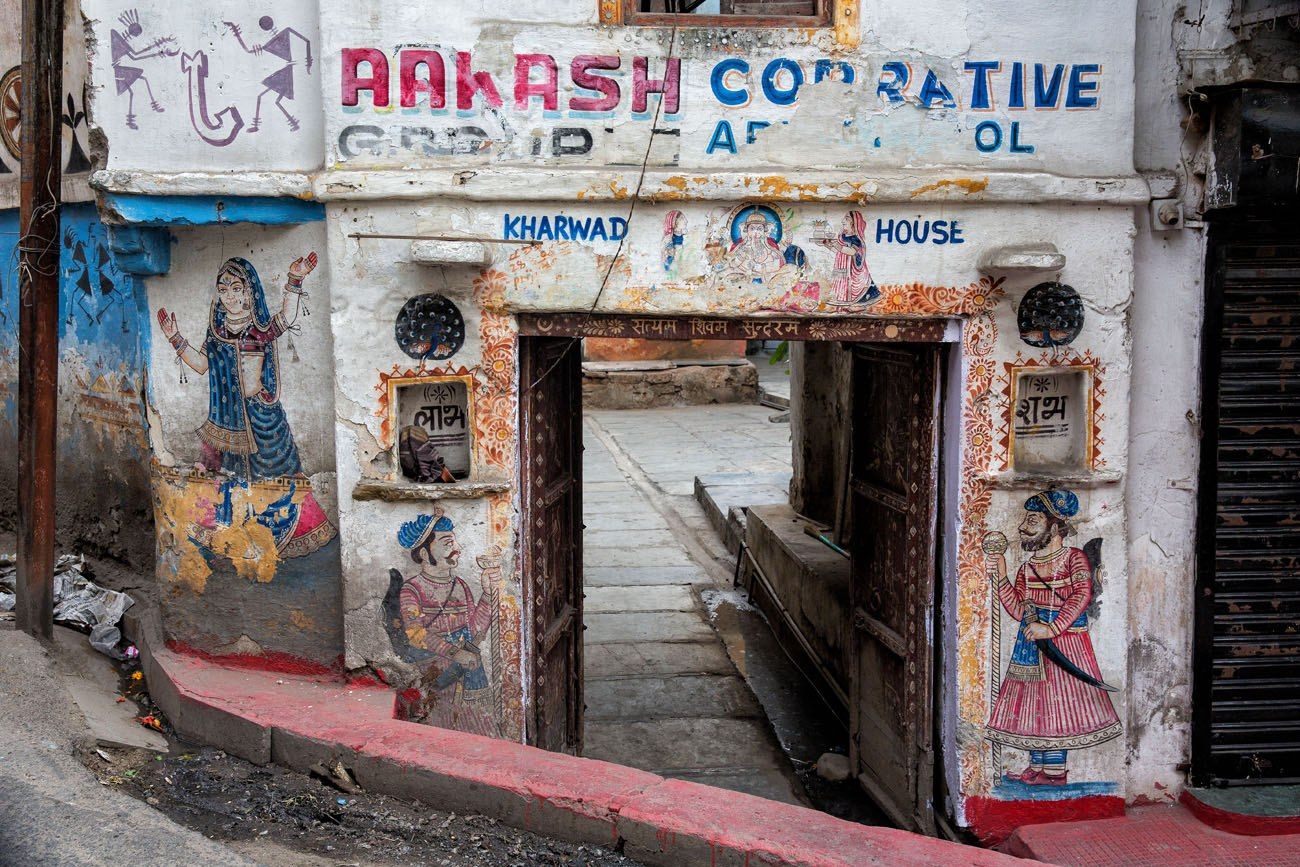 Here's a little more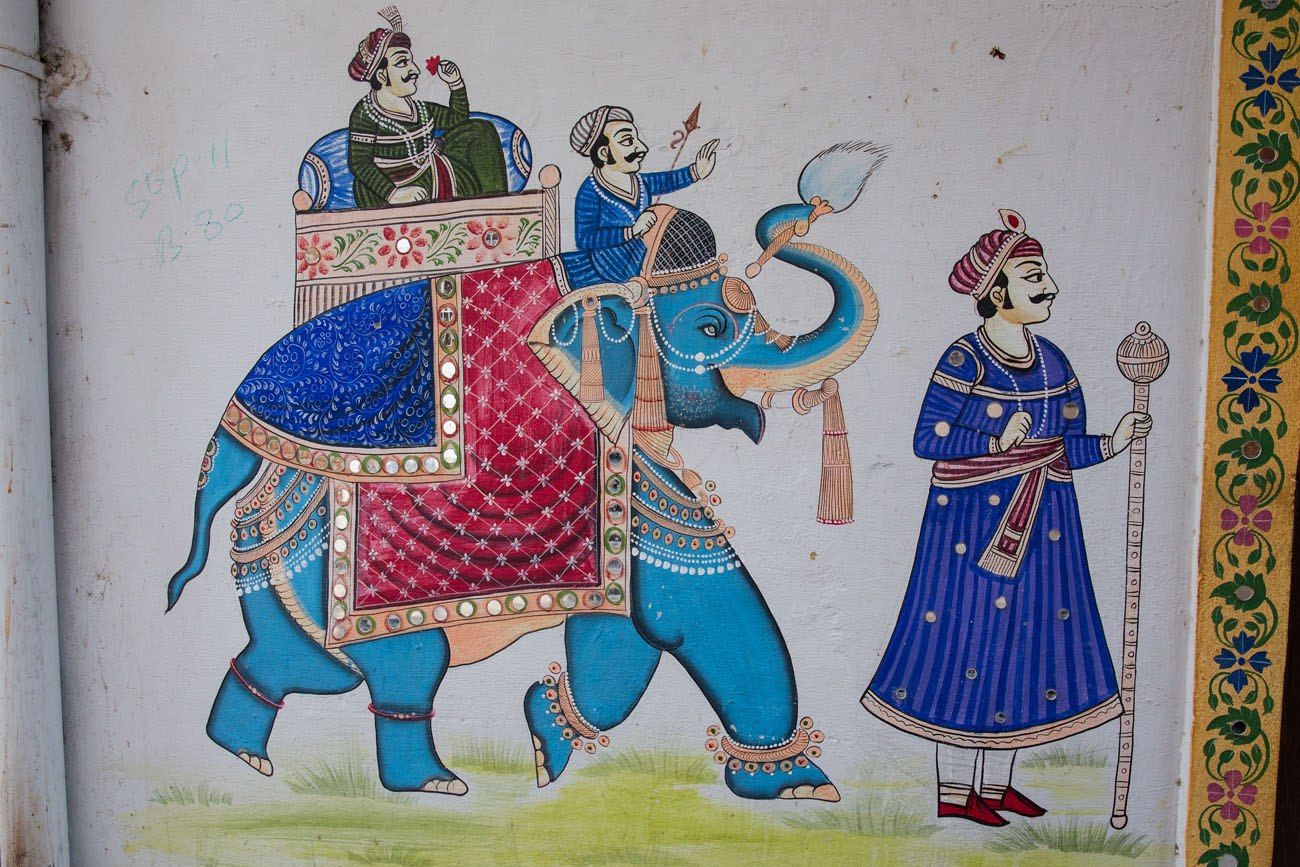 One of our best memories…on the Ganges River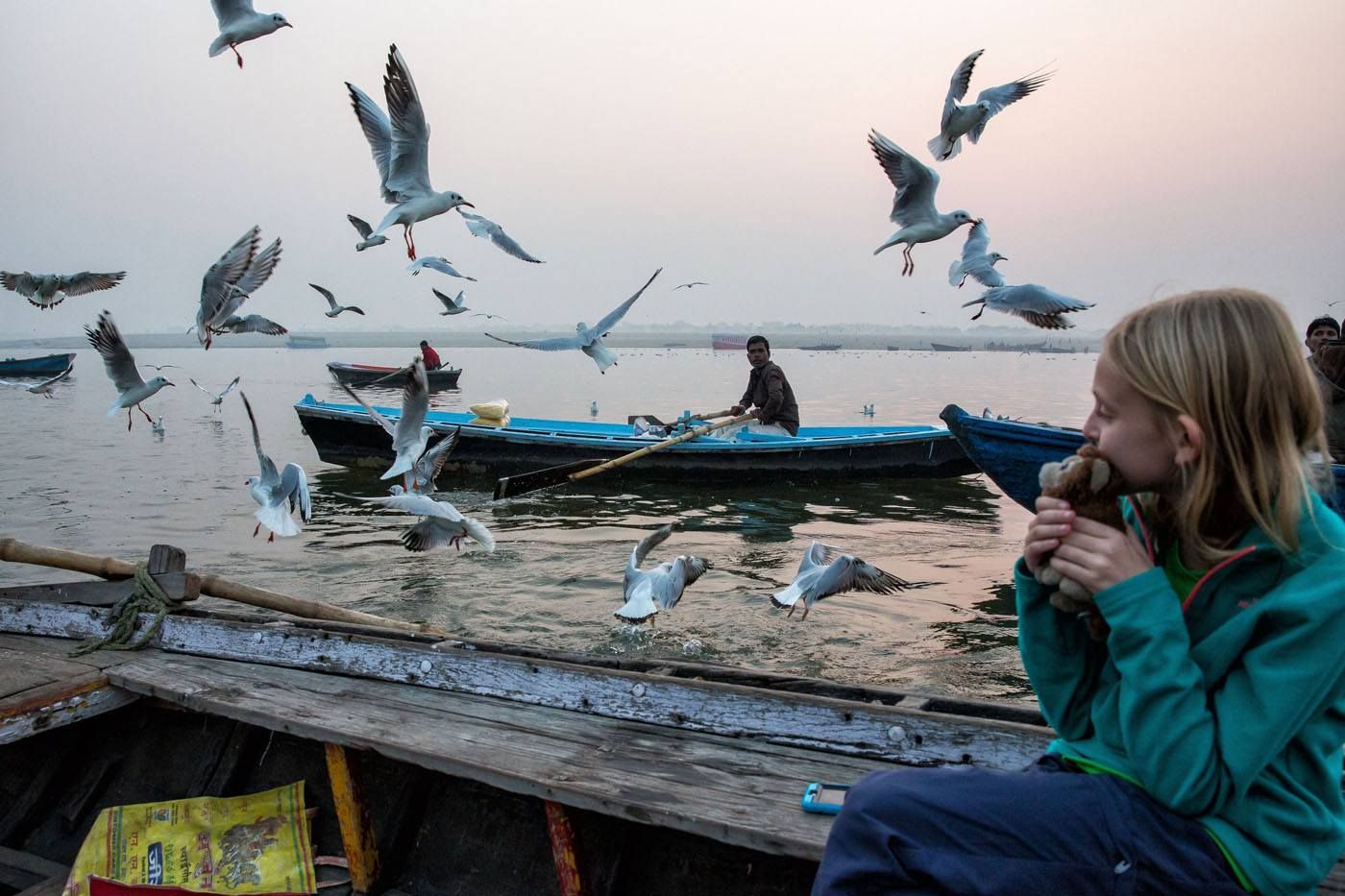 Yes, elephants really do walk down the city streets in India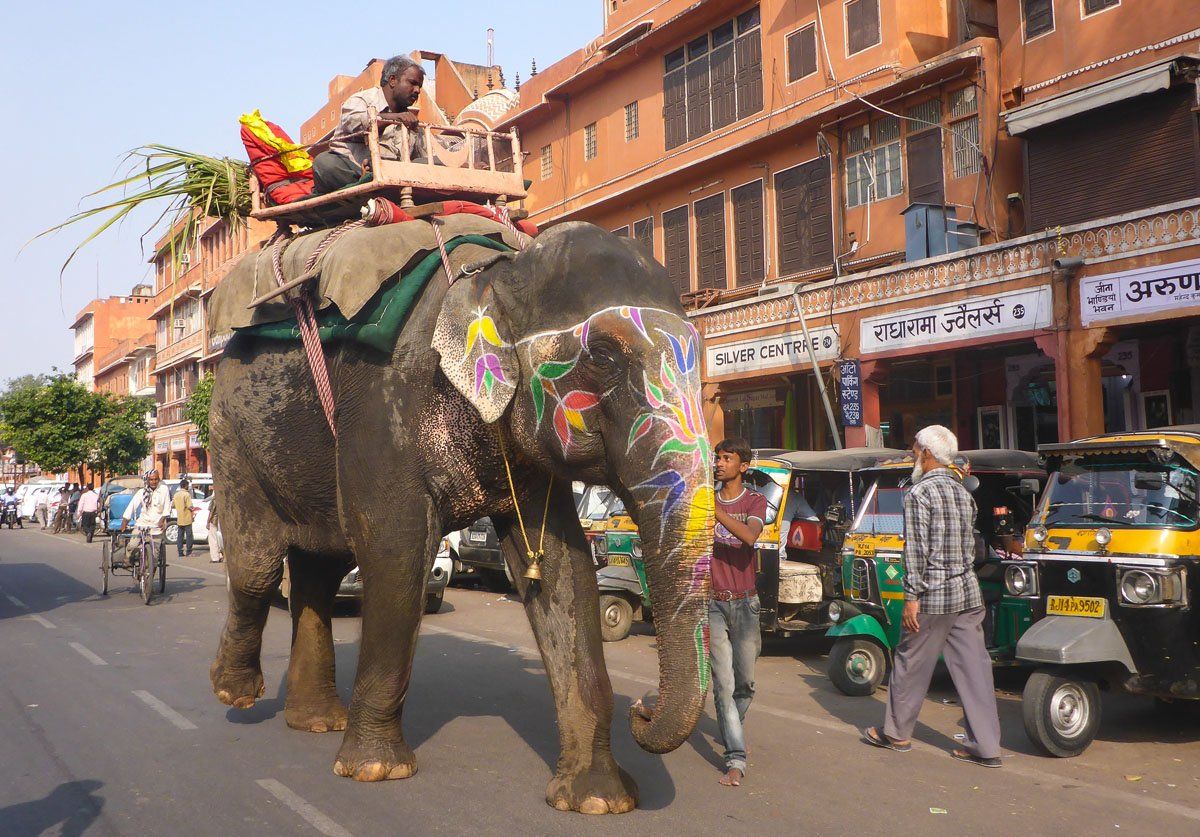 So do cows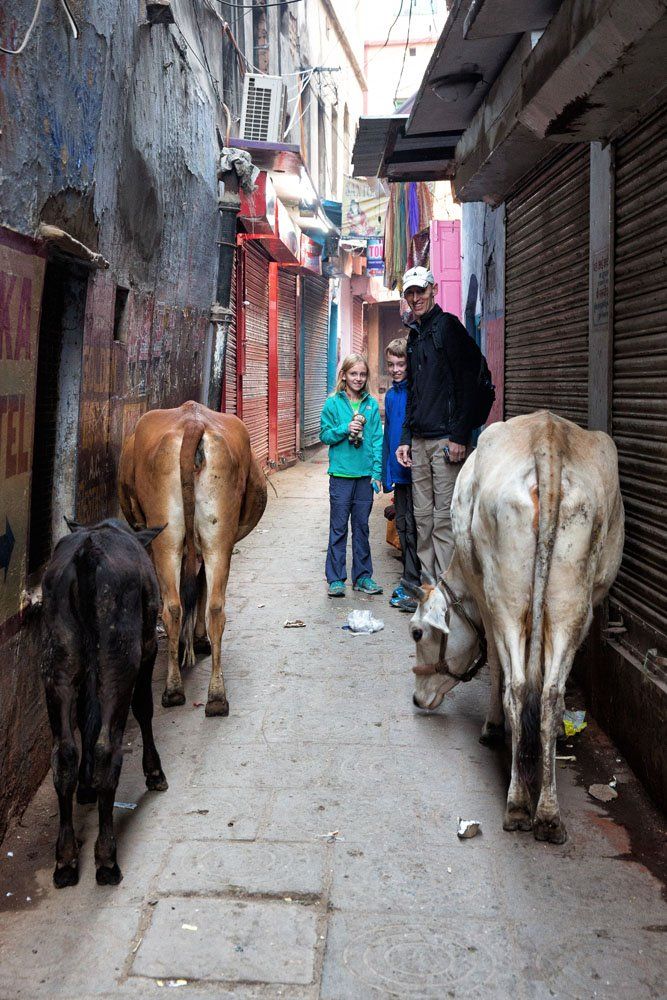 Here are more cows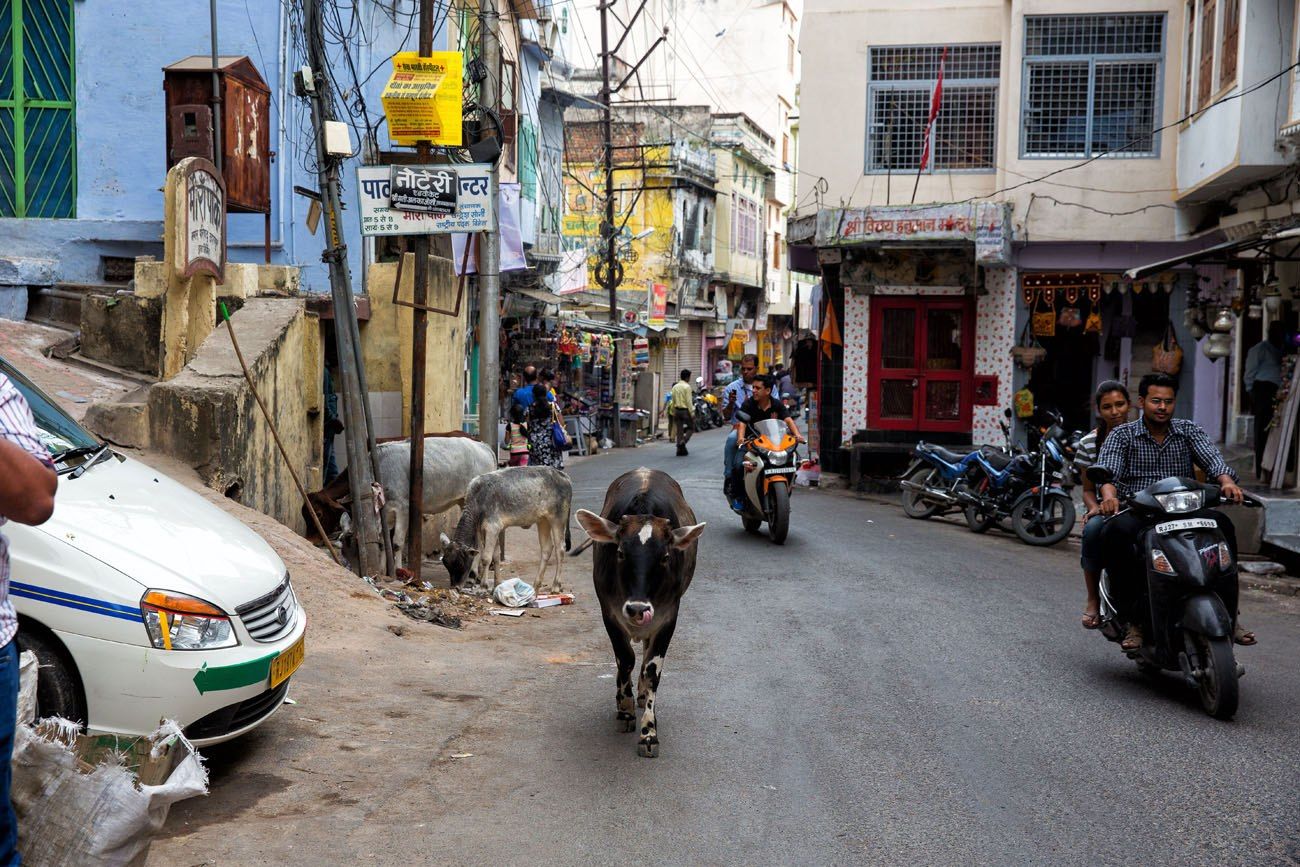 Cows are found everywhere. This is the city center of Jaisalmer.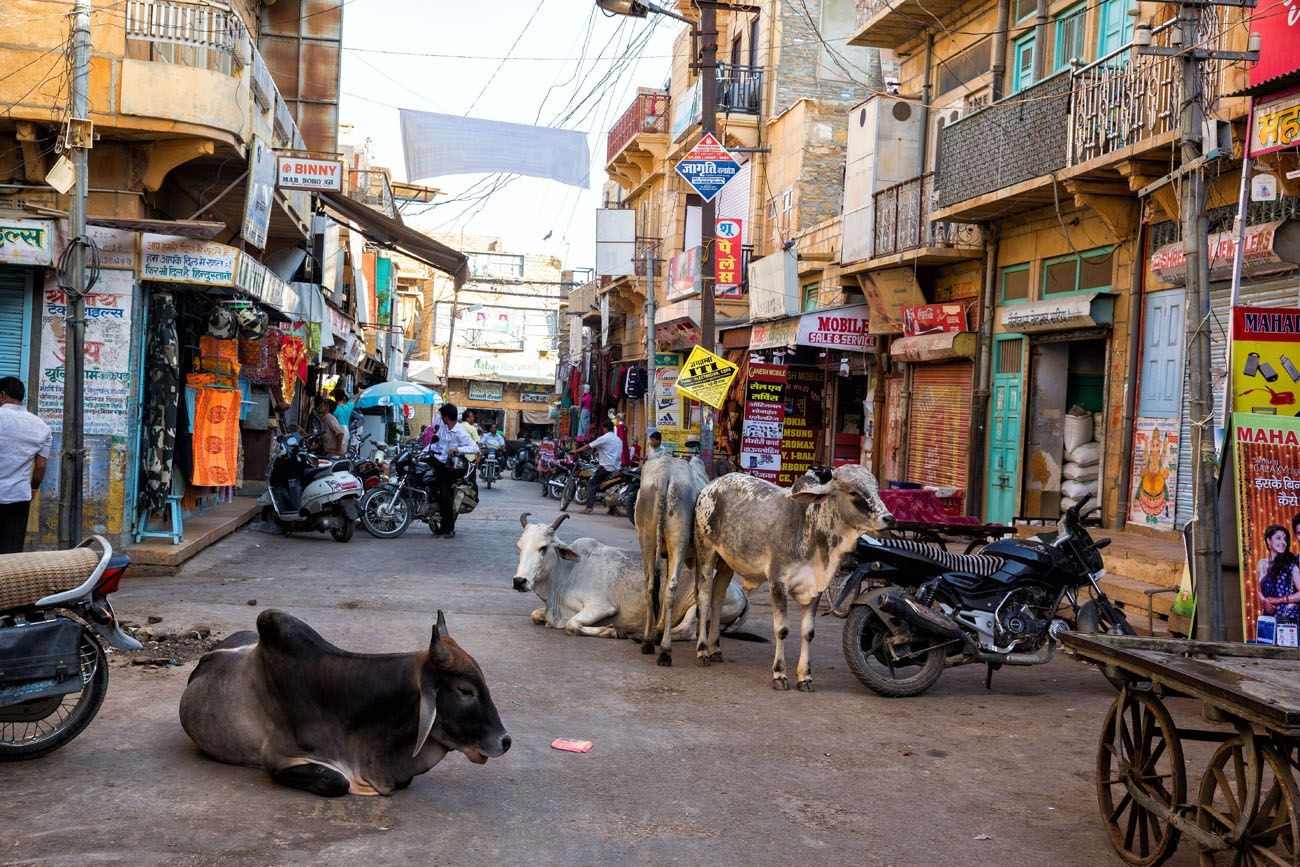 Monkeys also roam wild…with the perfect sunset in the background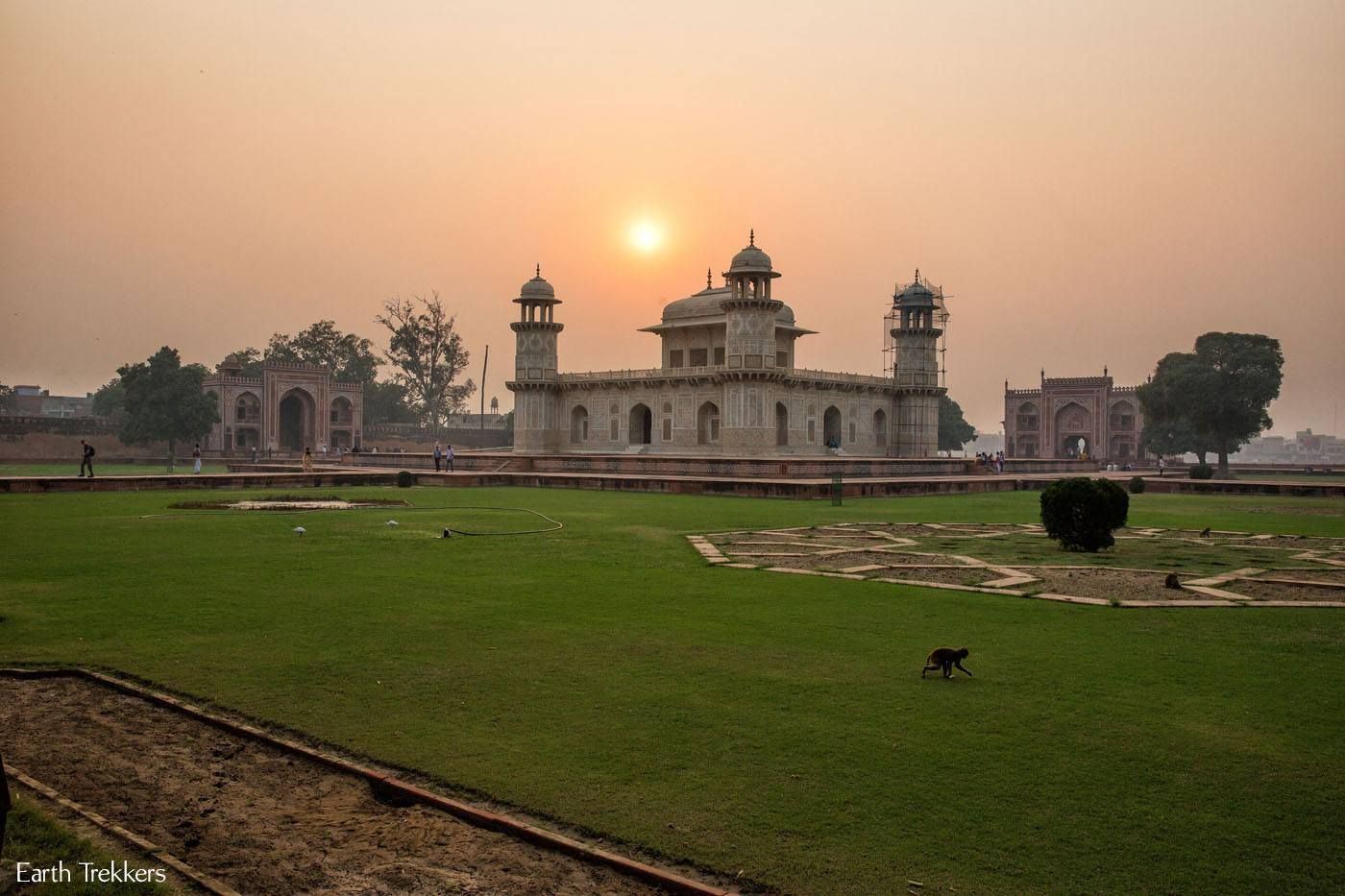 Coolest memory for our family in India…an overnight camel safari in the Thar Desert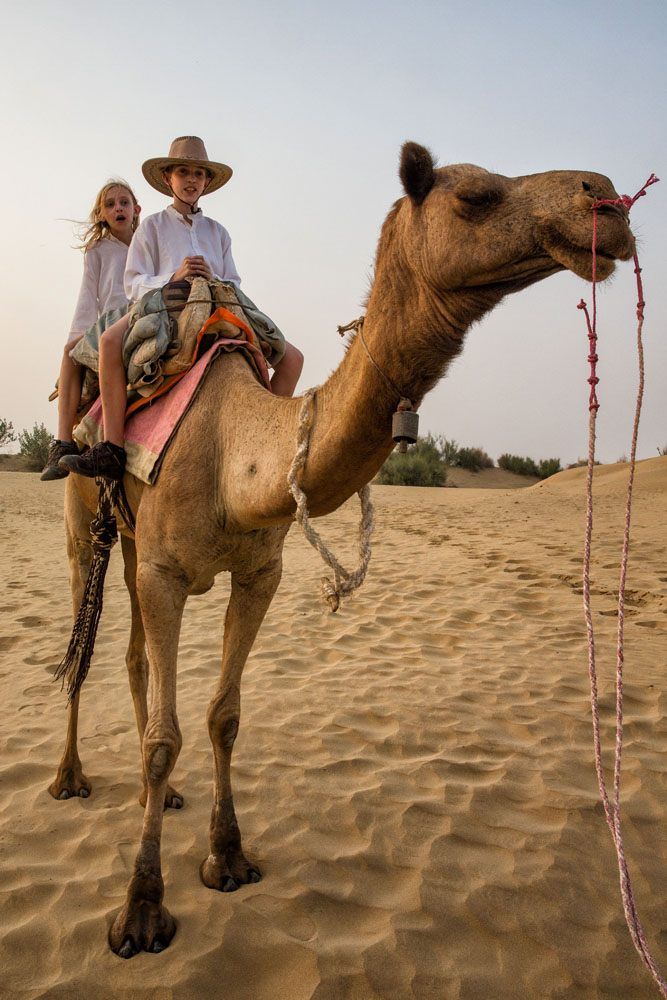 Ghats on the Ganges River in Varanasi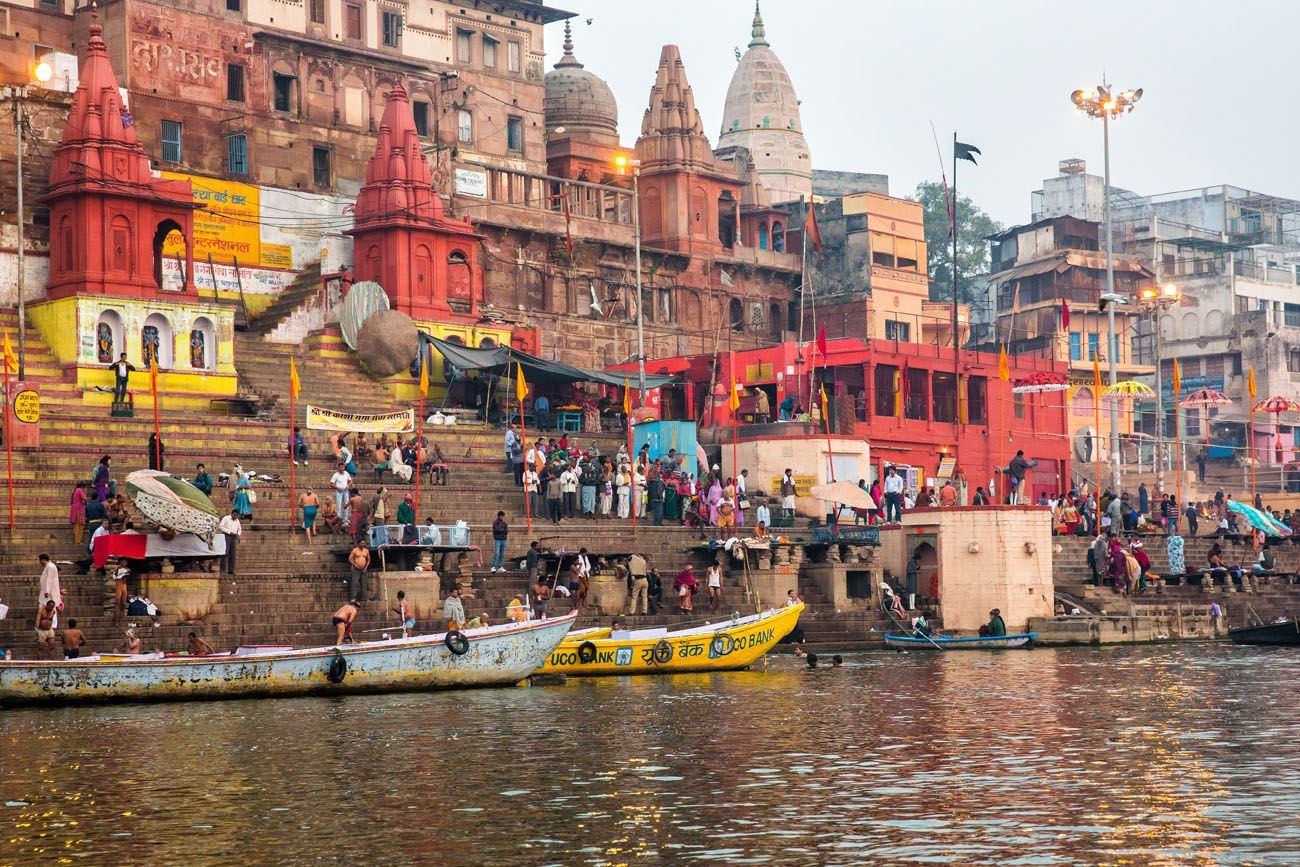 Chowpatty Beach, Mumbai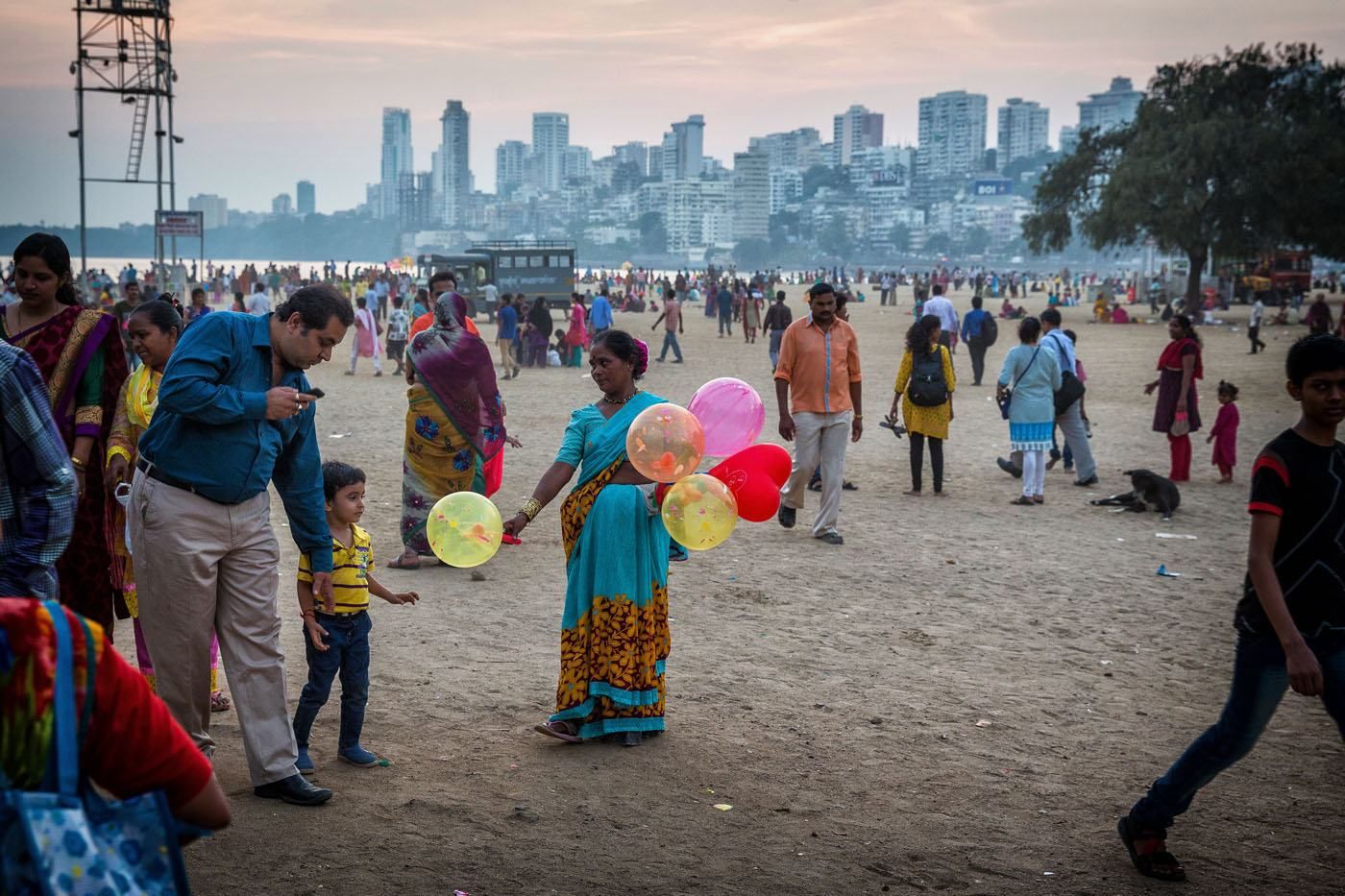 Kara getting a henna tattoo in Udaipur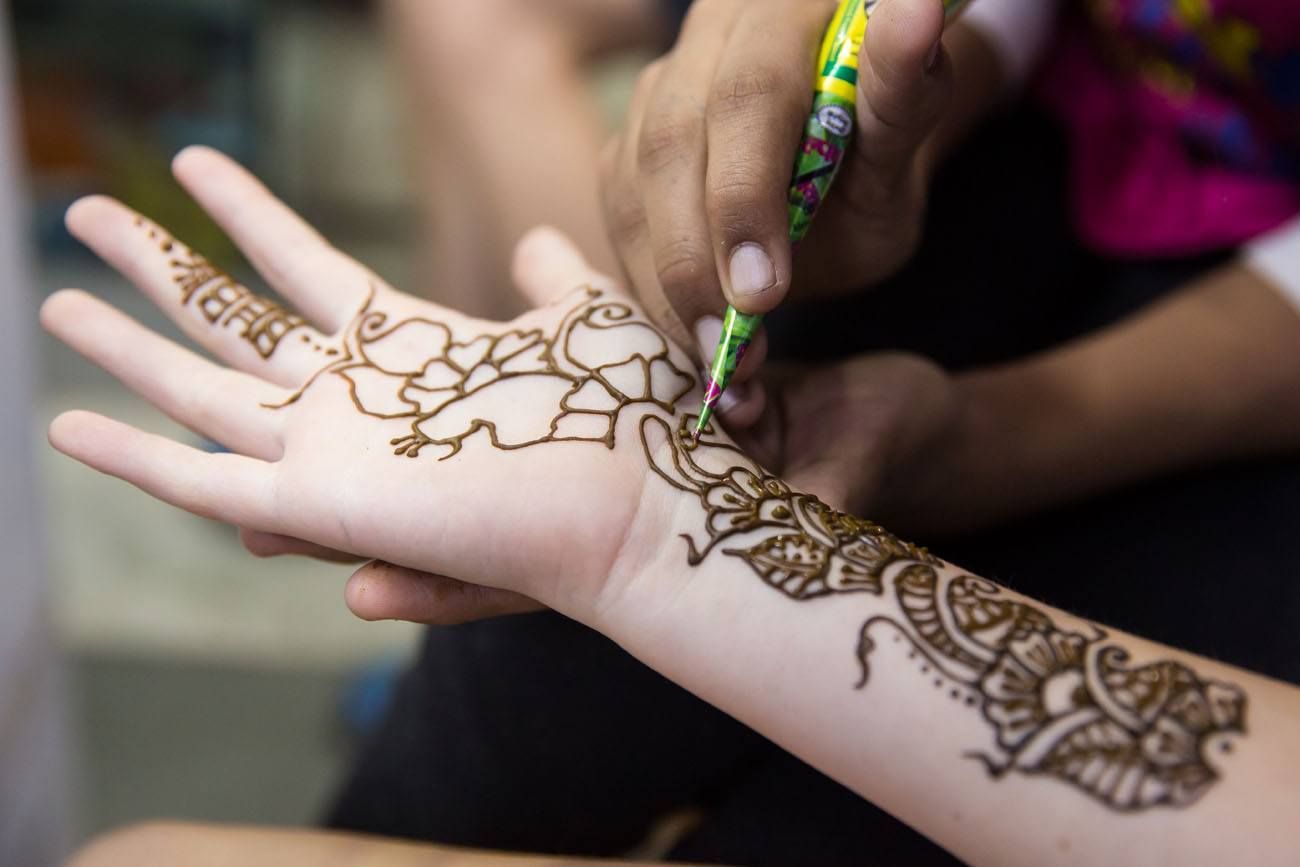 Here she is a few days later…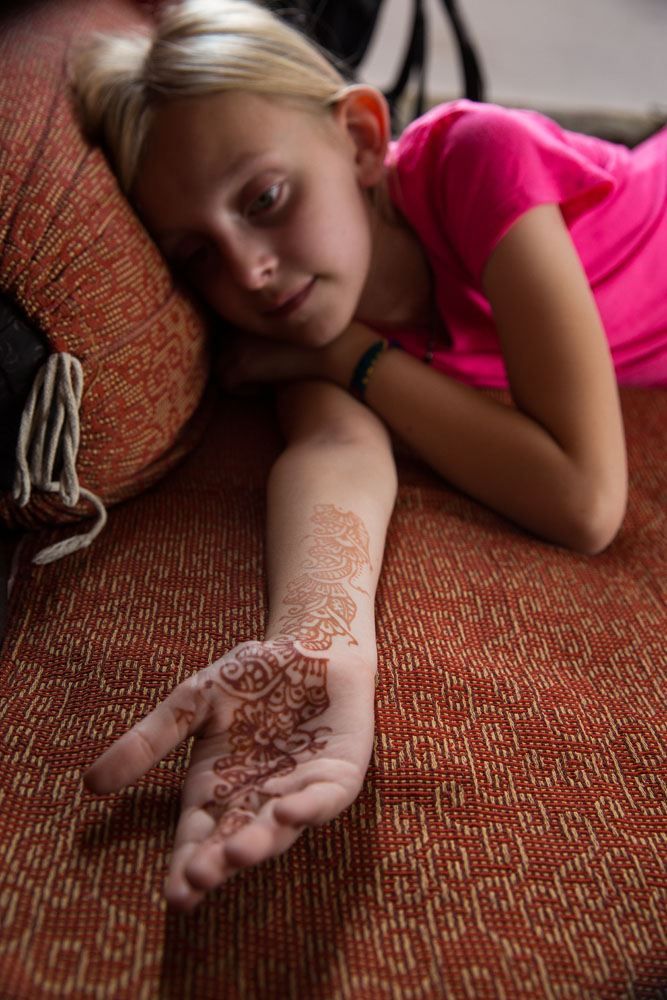 People loved taking our photo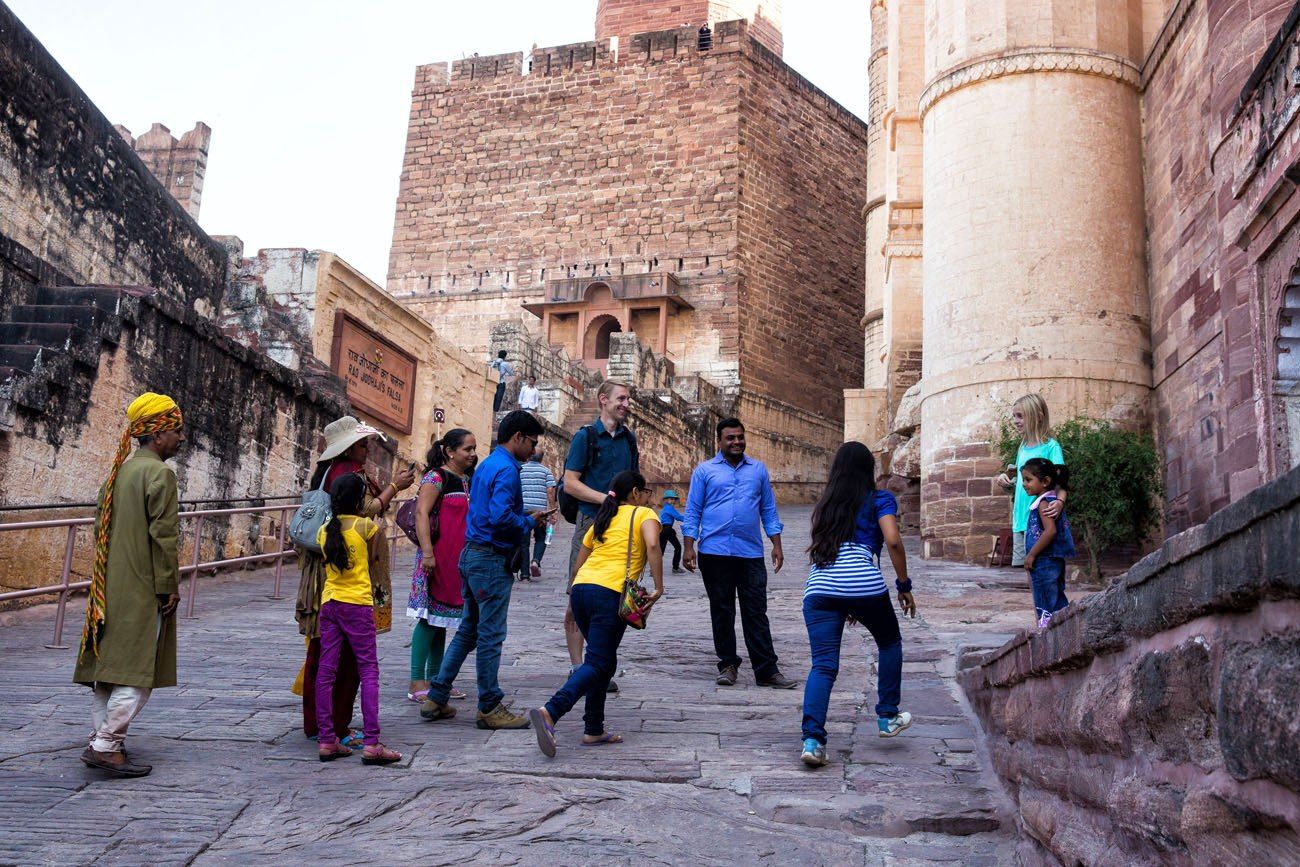 It was almost impossible to escape the attention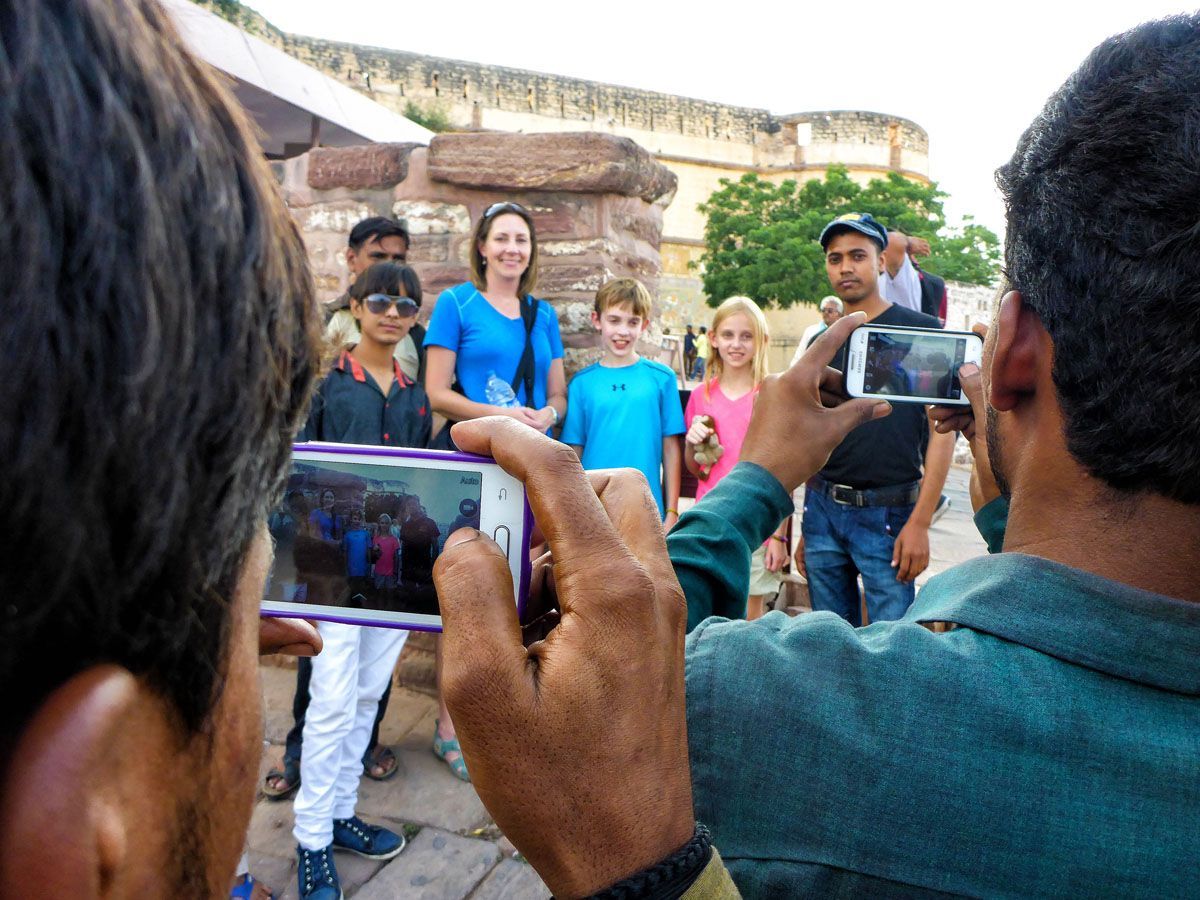 Sometimes we would attract a huge crowd of people, with photo sessions lasting over 15 minutes. At first, we thought this was fun, but as time went on, this was something that became aggravating.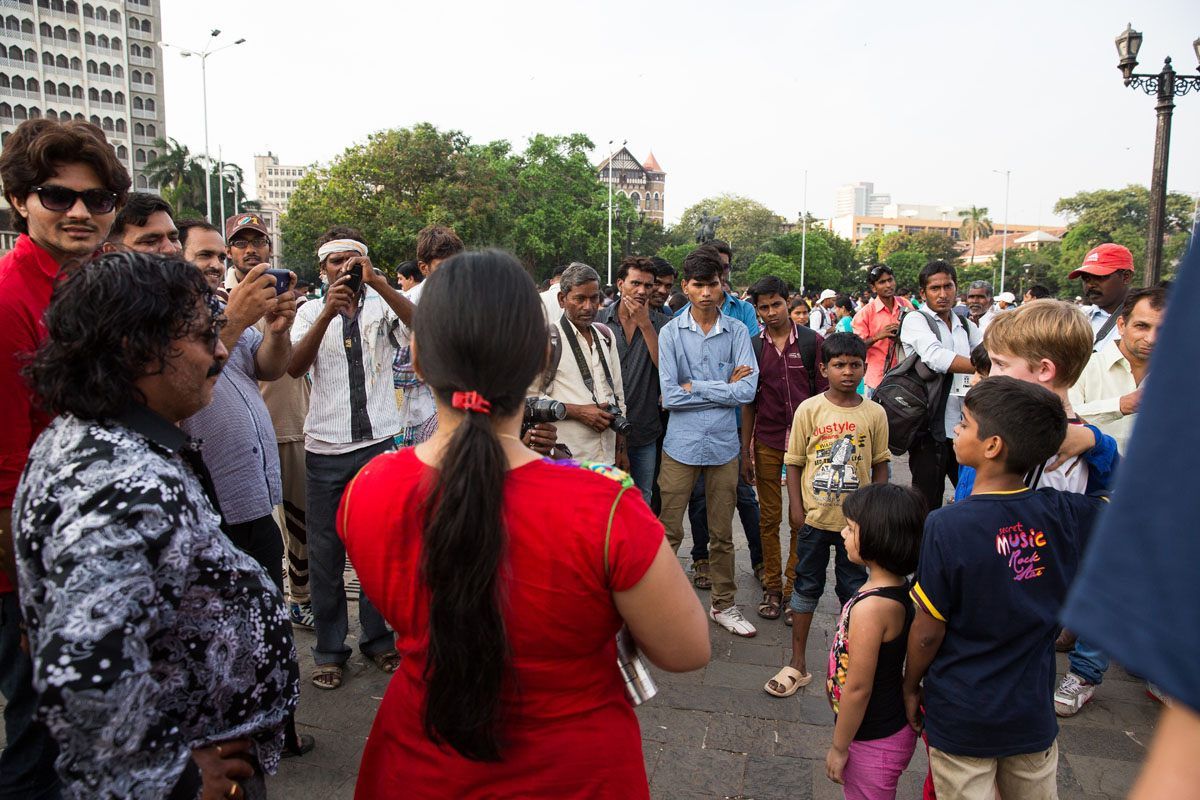 But we loved the people. And we took photos of them as well.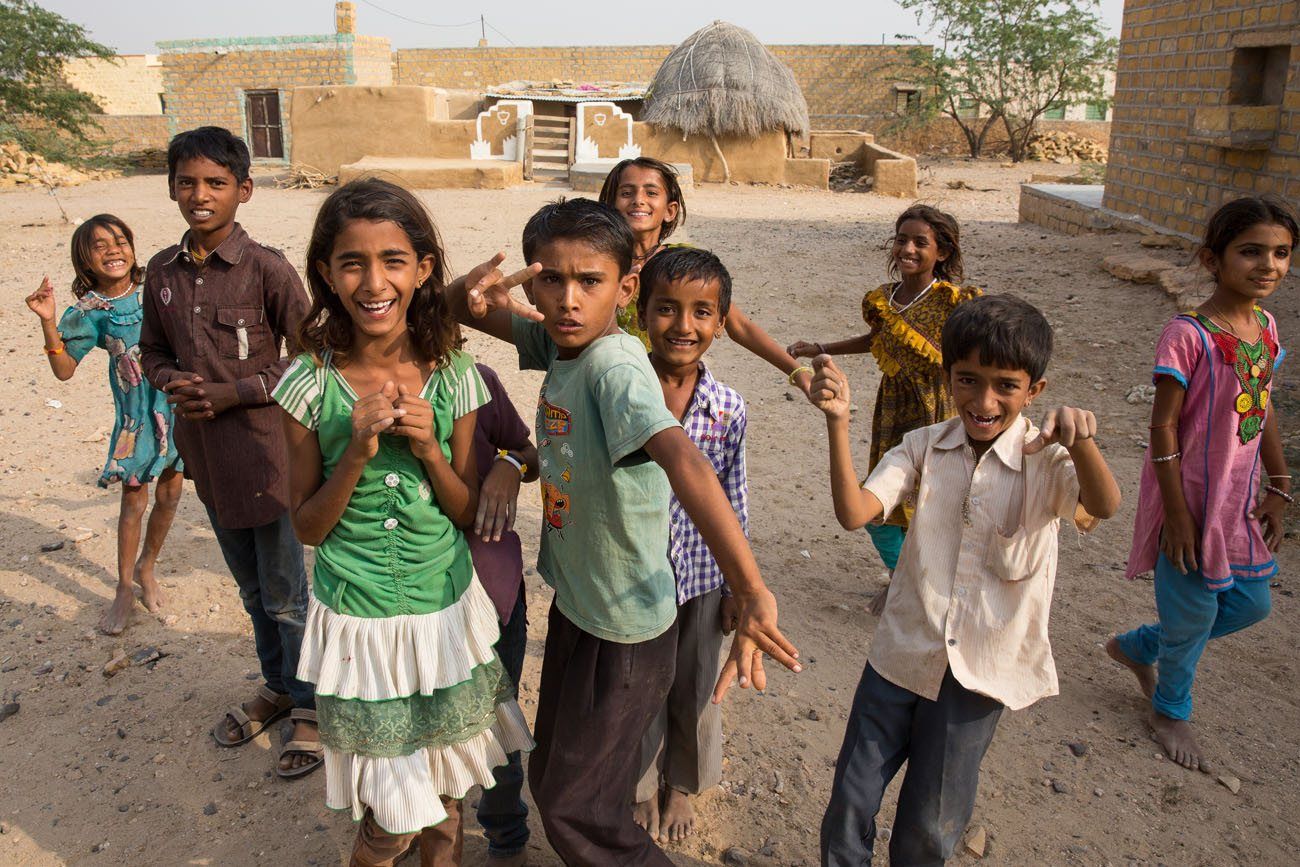 A guard in Mehrangarh Fort, Jodhpur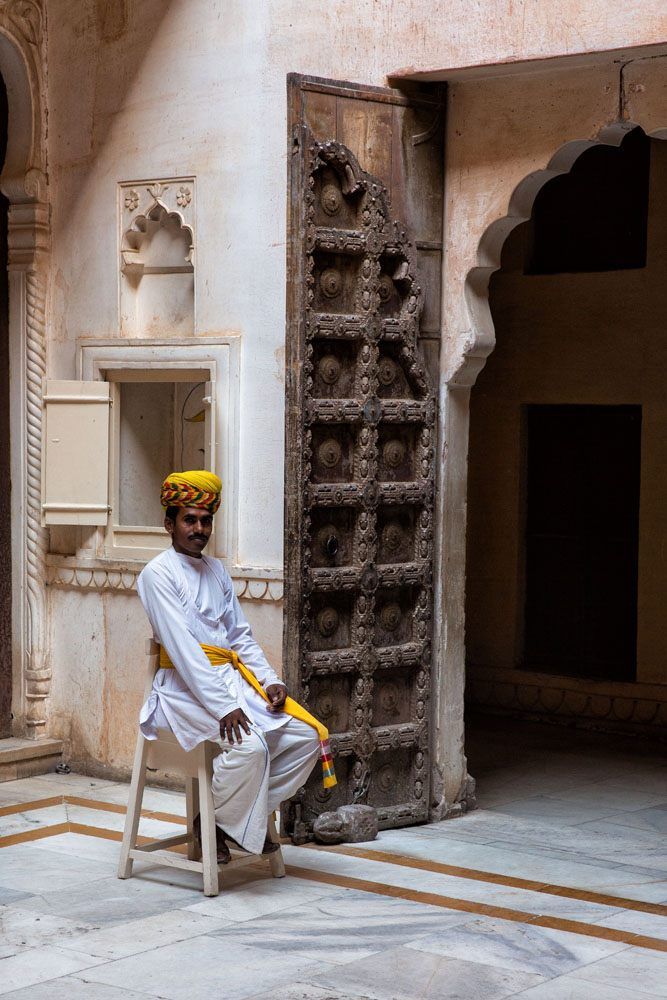 Of course, there is the Taj Mahal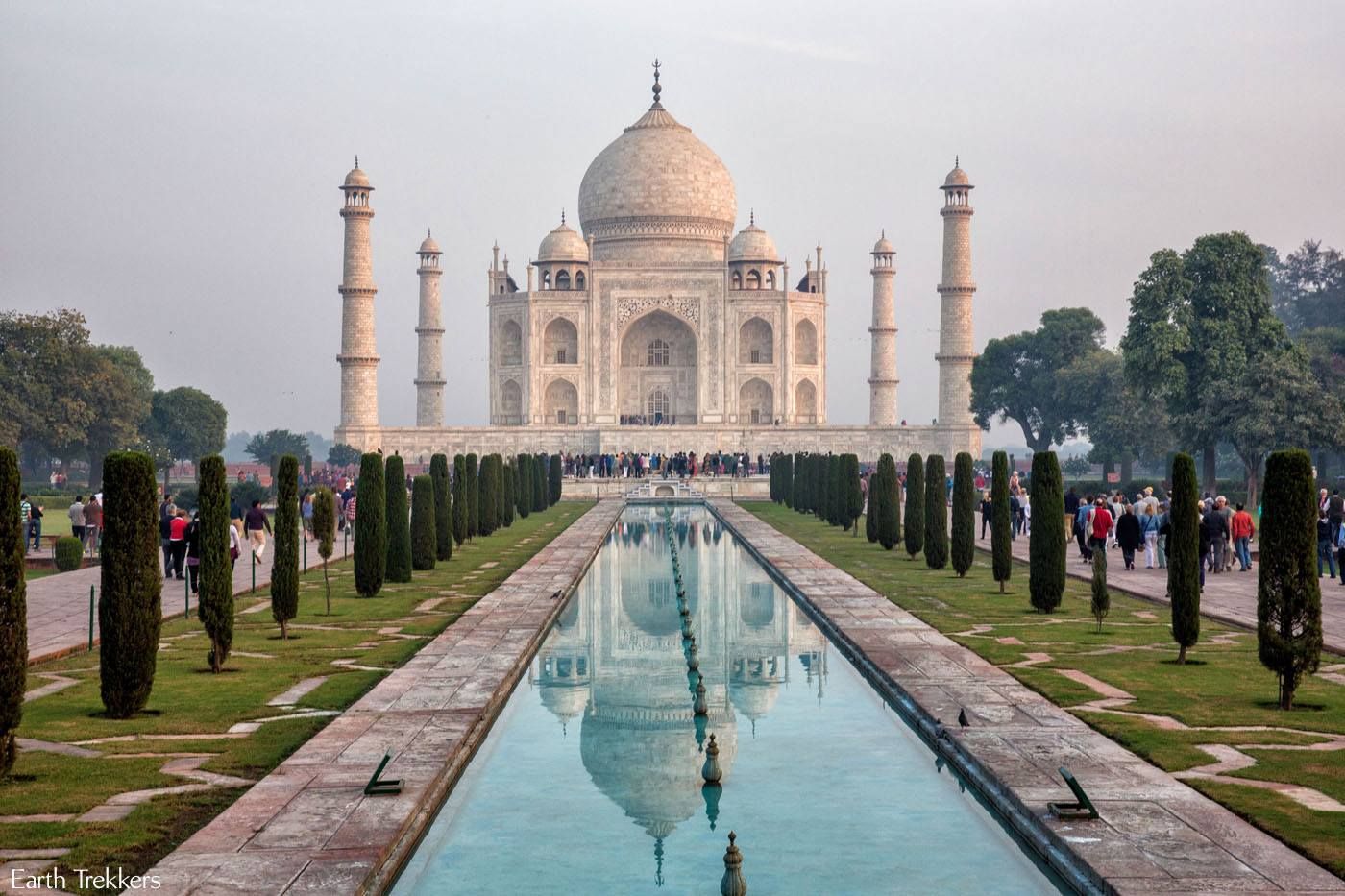 And beautiful Ranakpur Temple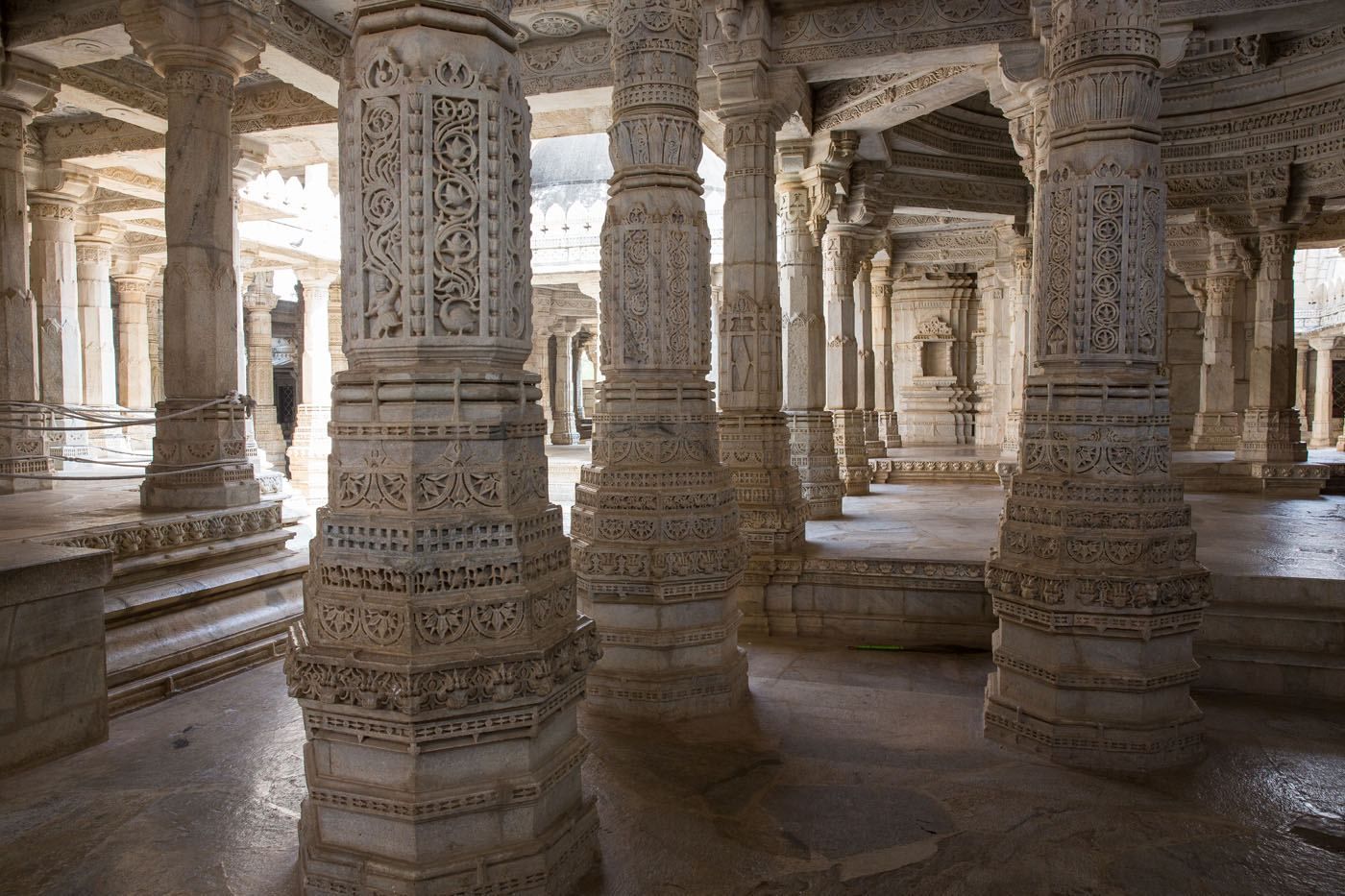 And sexy Khajuraho
The blue city of Jodhpur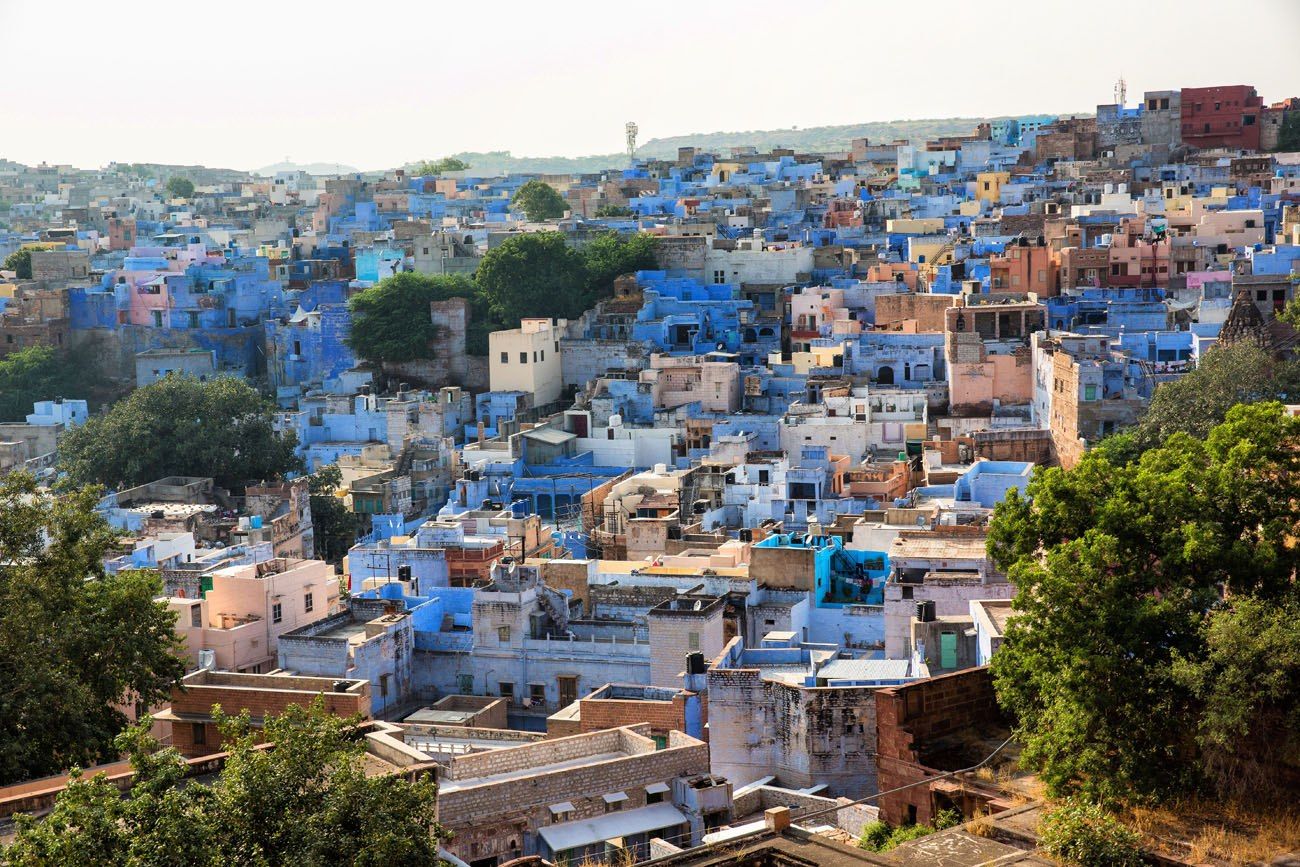 A city street in black and white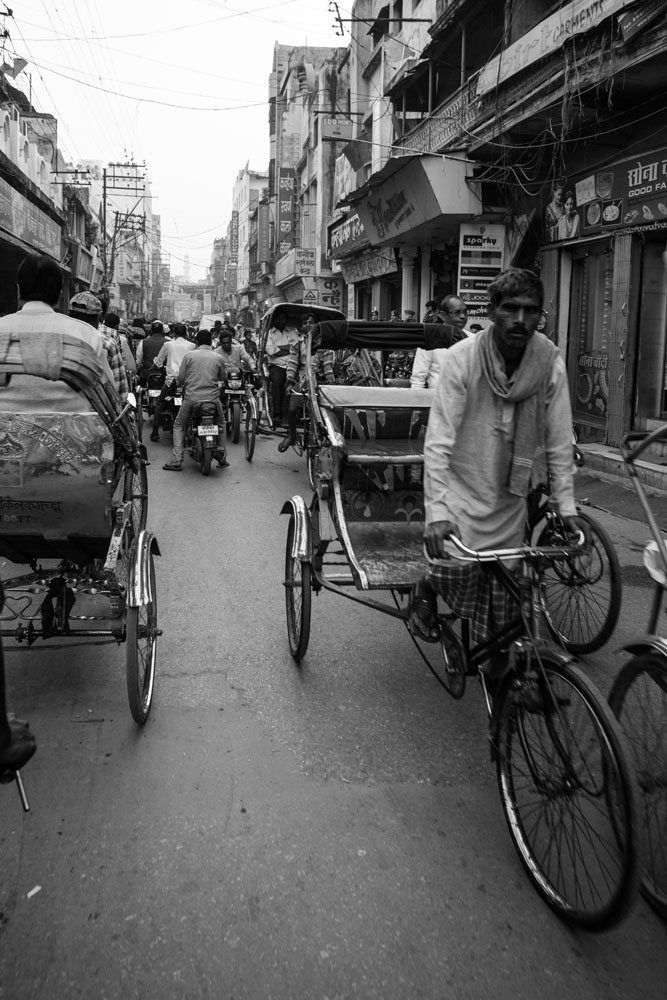 Boats in Varanasi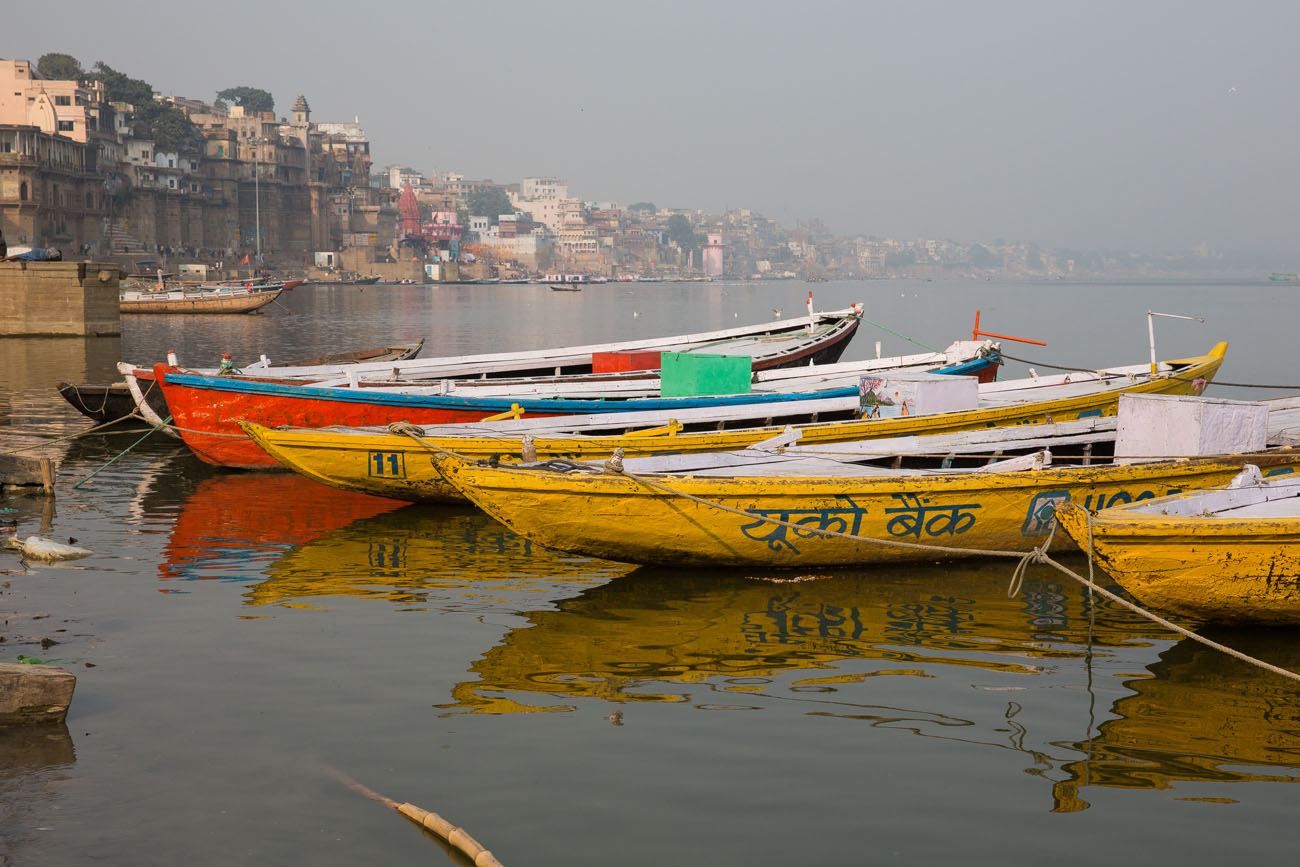 A crowded street in Delhi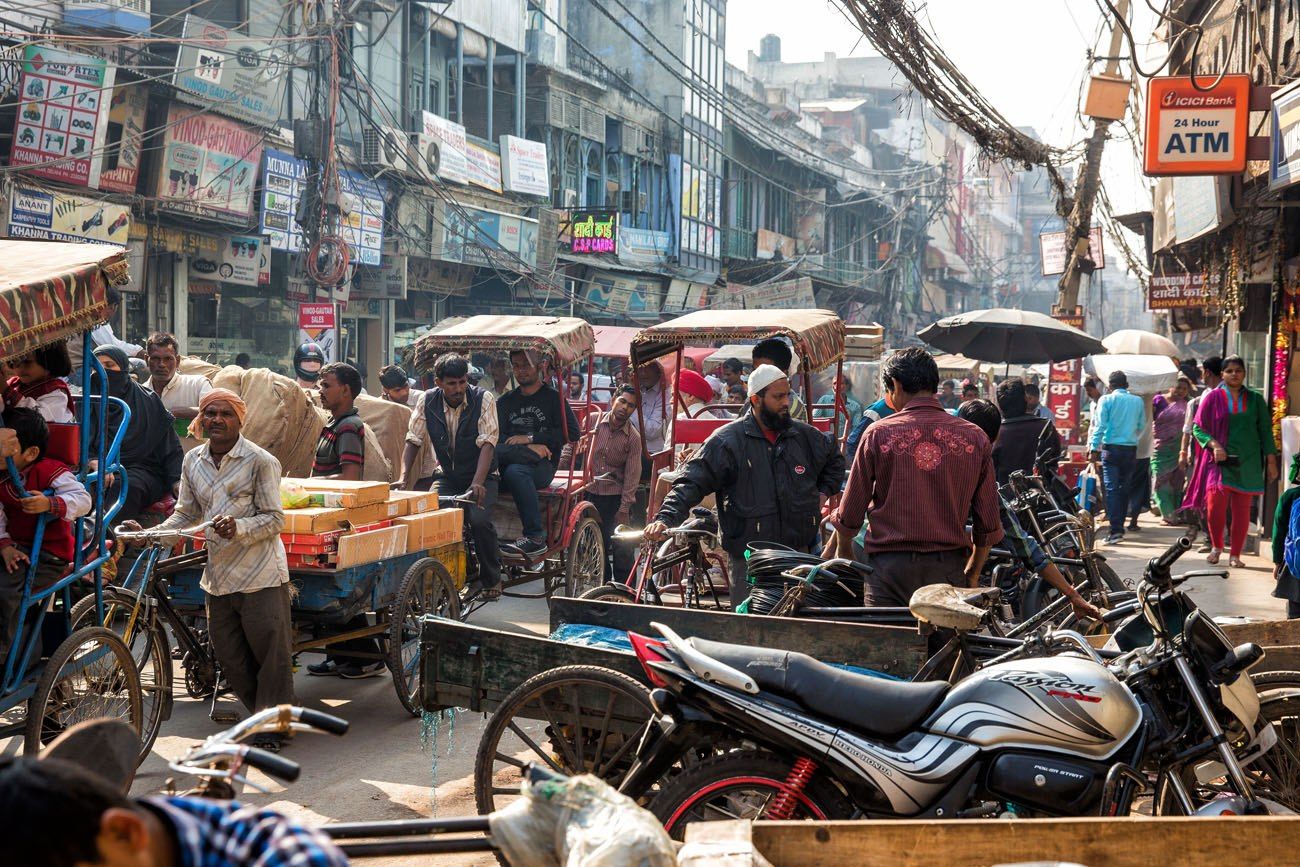 Taj Mahal seen from the Red Fort in Agra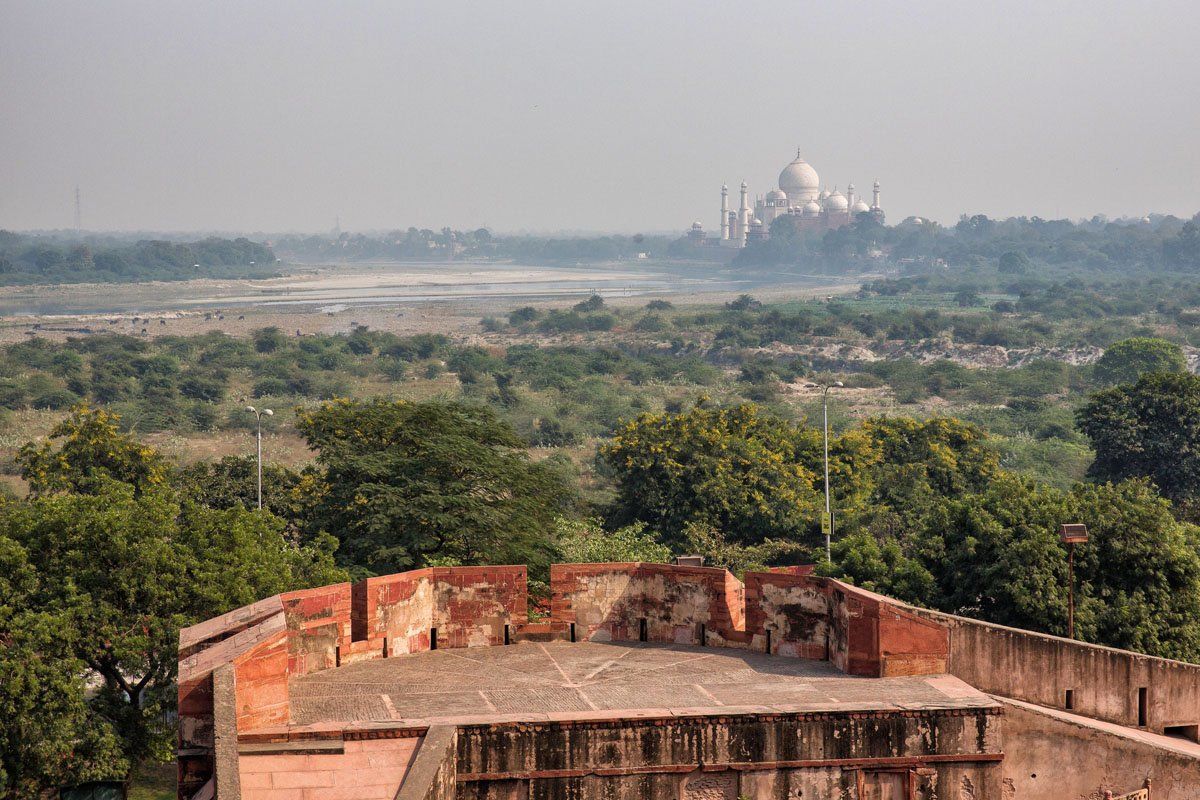 Kara with a snake charmer in Jaipur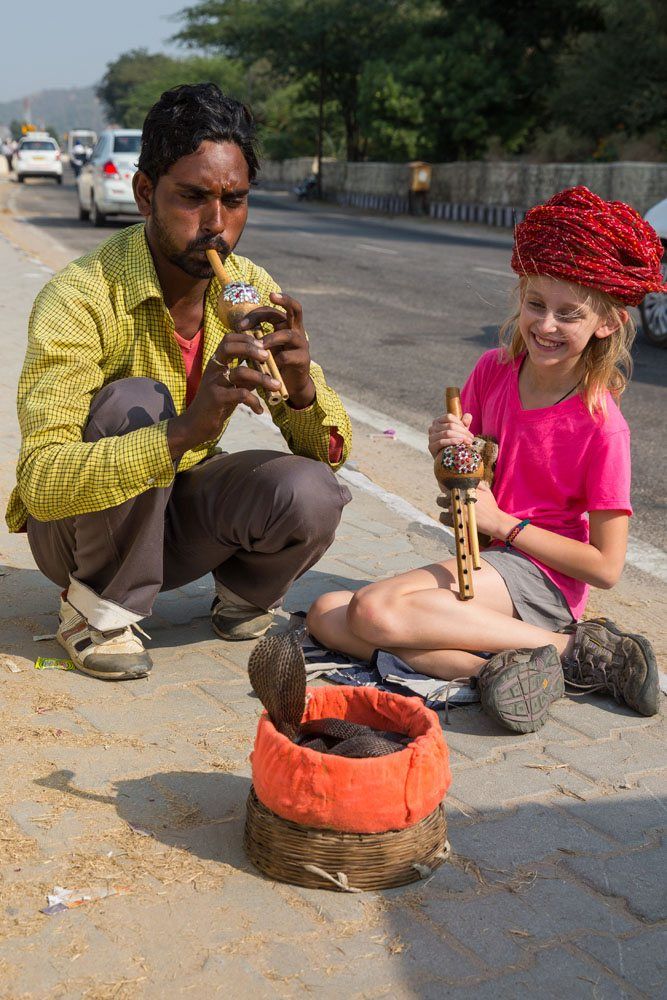 Laundry day in Varanasi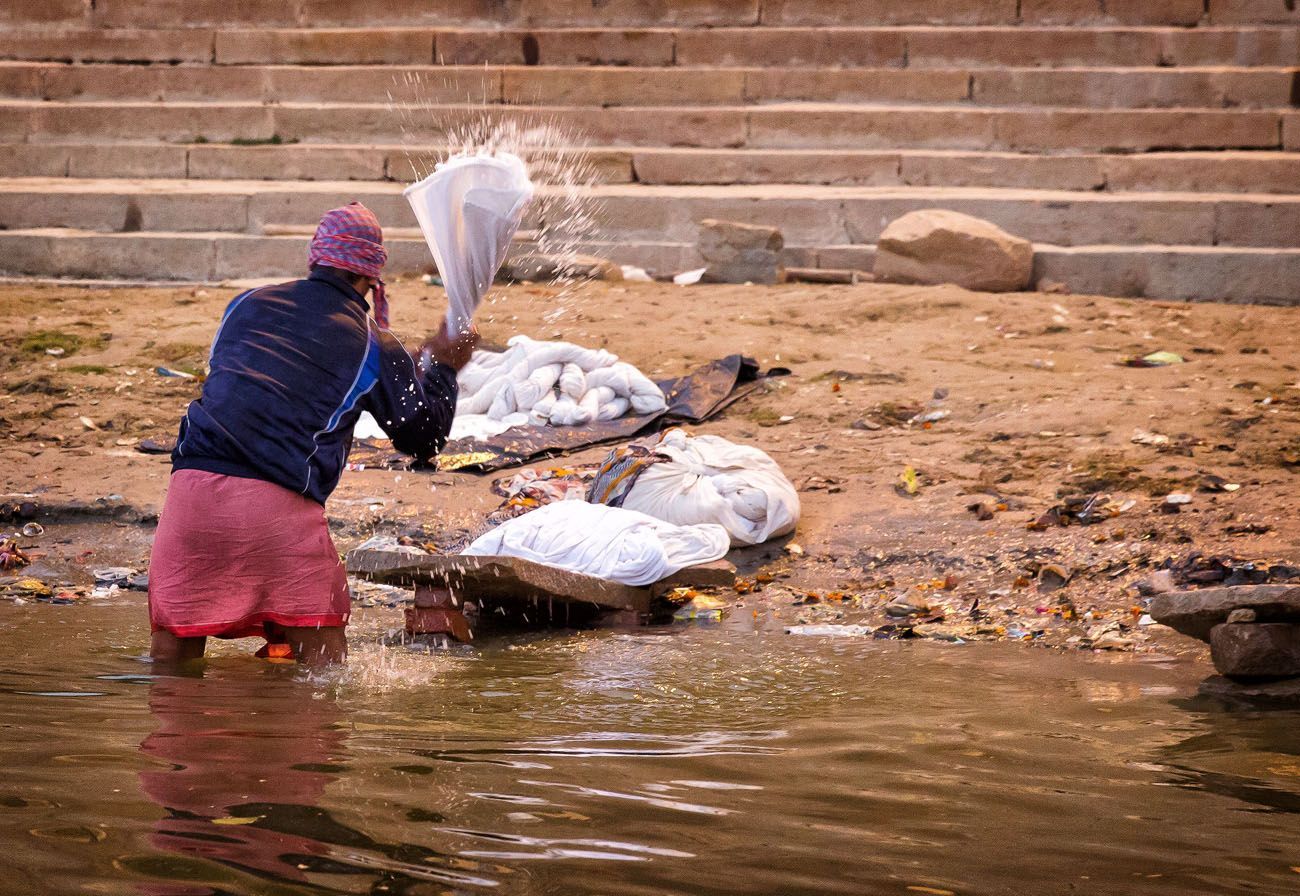 Walking the streets of Jodhpur
Walking the streets of Jaisalmer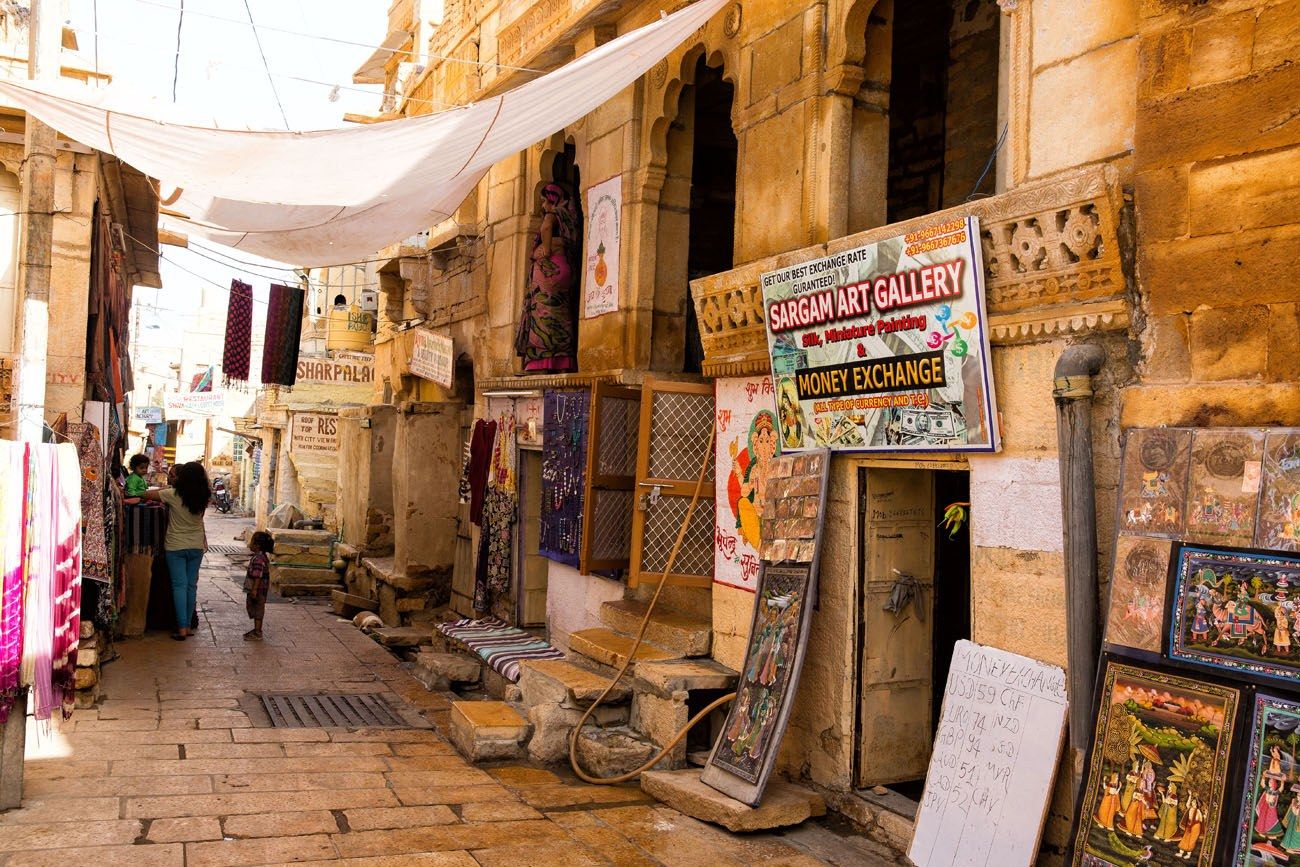 One last view of the Ganges River in Varanasi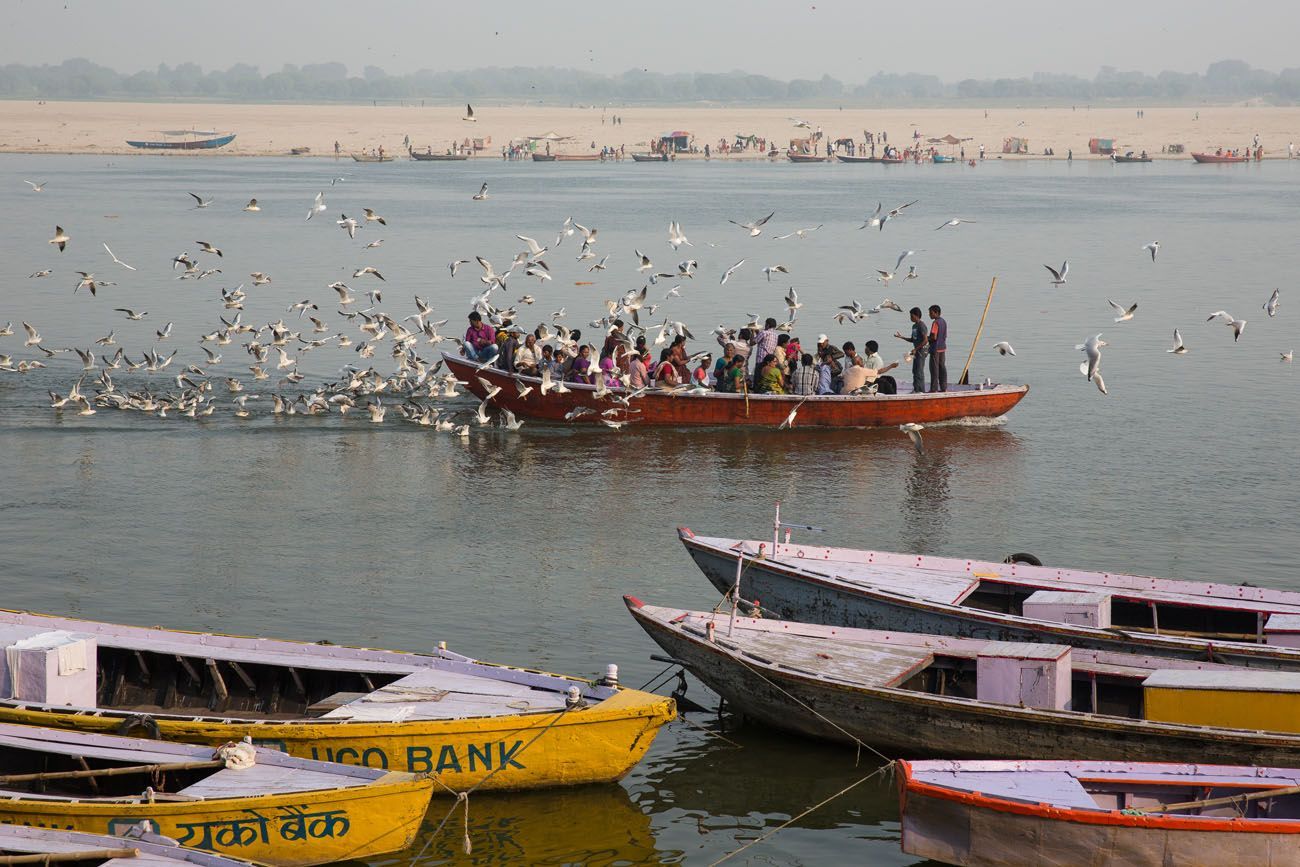 And finally, Tyler with a sadhu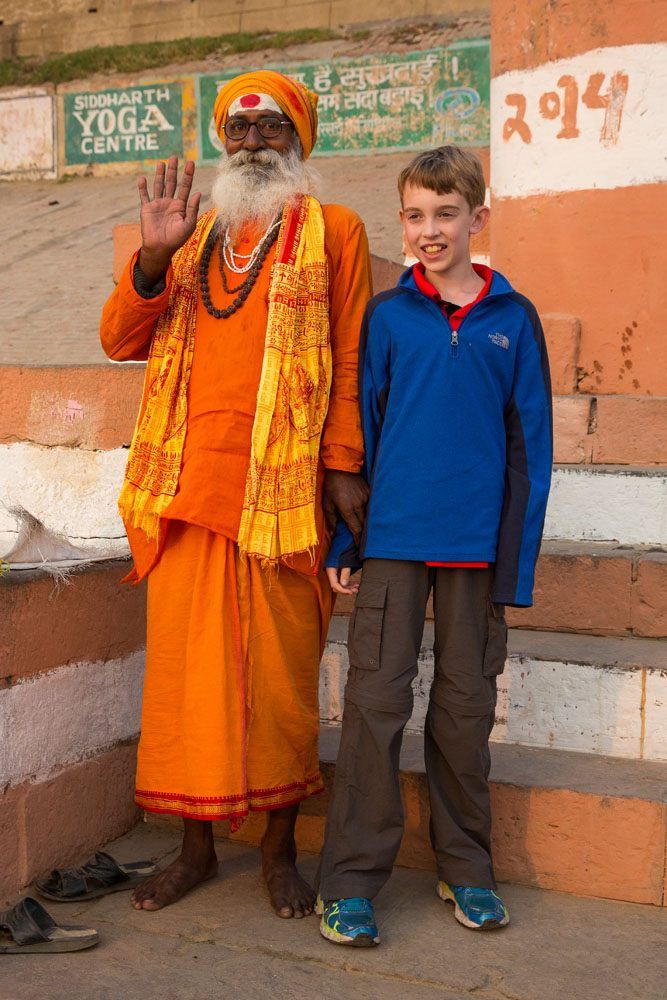 ---
More Information about India
FAVORITE EXPERIENCES IN INDIA: Our favorite experiences in India was visiting Darjeeling during Diwali, seeing the Taj Mahal, trying street food in Mumbai, going on a camel safari in Jaisalmer, and walking through Old Delhi.
THE BEAUTY OF BHUTAN: Journey through Bhutan in our collection of photos and read about our experience exploring the highlights of Bhutan.
TRAVEL PHOTOGRAPHY: For more information about the camera gear we carry, check out our Travel Photography Gear Guide.
Are you planning a trip to India? Read all of our articles about India in our India Travel Guide.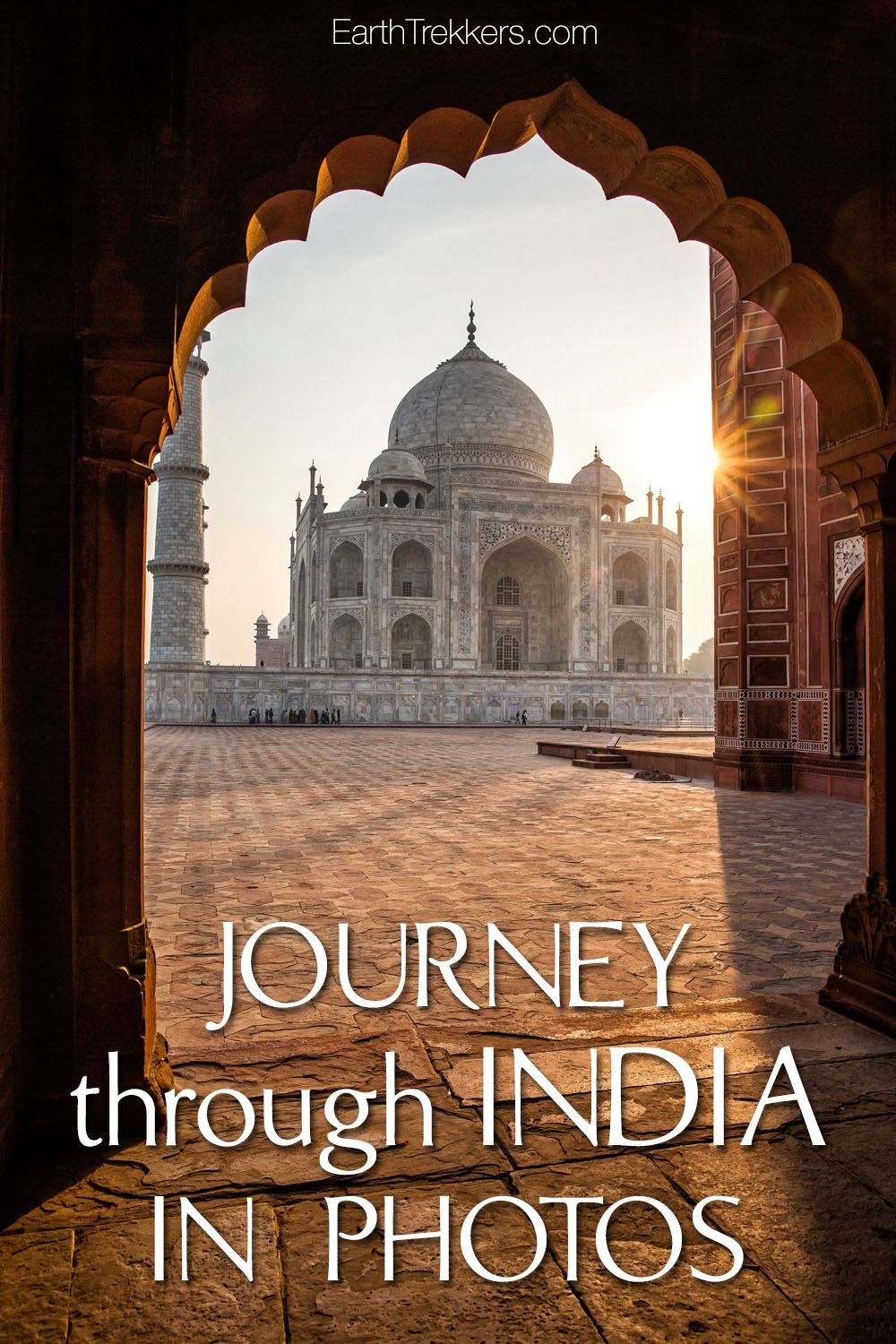 All rights reserved © Earth Trekkers. Republishing this article and/or any of its contents (text, photography, etc.), in whole or in part, is strictly prohibited.