Montenegro is full of surprises. For a small country, it is filled with amazing sites, the most popular being the Bay of Kotor and the coastal towns. But the real surprises of Montenegro are inland. Places like Skadar National Park. When I saw images of a lush, green, "Horseshoe Bend" type place and learned it wasn't too far from Kotor, Lake Skadar got added to our must-see places.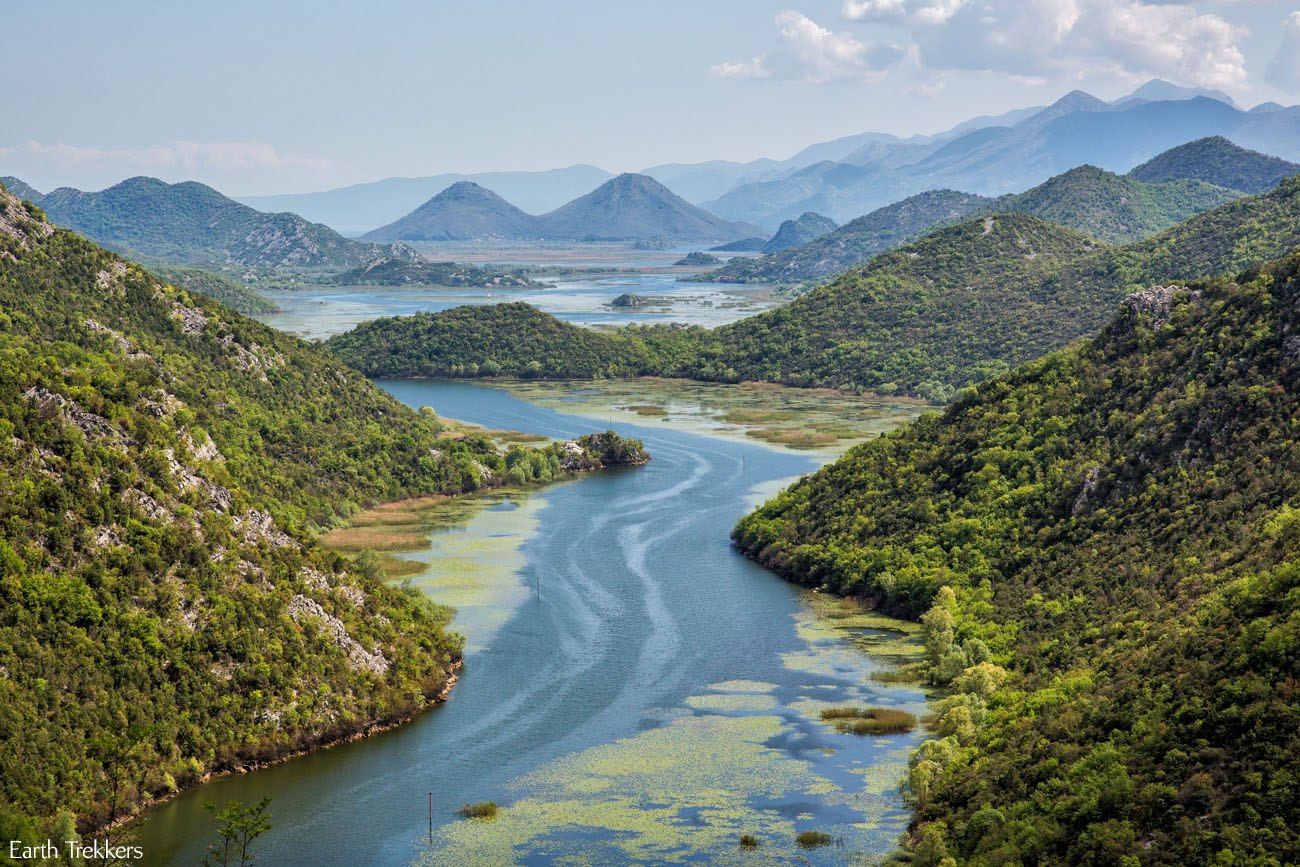 Lake Skadar National Park
Lake Skadar is a freshwater lake straddling two countries, Montenegro and Albania. If you look at the lake from above, it looks like a dolphin, with its head in Albania and its tail in Montenegro.
Lake Skadar is home to 270 bird species and some of the last pelicans in Europe, make this a popular spot for bird watchers.
Activities here include cruising the lake and tributaries in a boat, hiking excursions, and visits to the small towns and fortresses along the water.
You can also see the most famous view of Lake Skadar, called Pavlova Strana (the side of Pavle). This view is of Rijeka Crnojevica River that flows into Lake Skadar National Park.
Our Experience
We had just two days to explore Montenegro, definitely not enough time in this wonderful little country. Two days, for us, was just enough time to learn that we need to get back here again. Our visit was in April 2017.
We wanted to see Lake Skadar but only had enough time to take in this one view. Little did we know that getting here would be a bit of an adventure.
From Cetinje, it takes about a half hour of driving to get to Pavlova Strana. From highway M2.3, we turned right onto an unnamed, very narrow, one lane road. This road passes two vineyards and then rapidly descends down to the viewpoint on tight hairpin turns. This road is just wide enough for one car, with a drop off on one side of the road.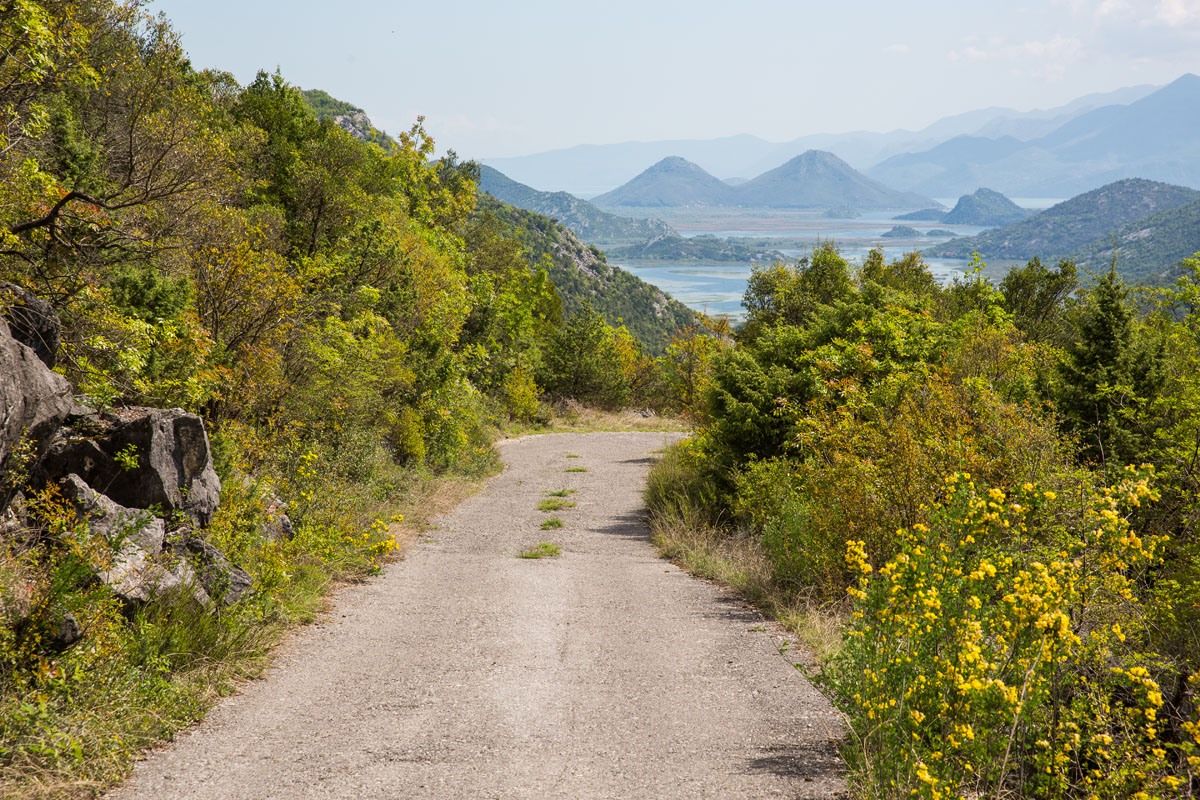 This one lane road ends right at the prime location to take in the view of Lake Skadar. We parked at the old hotel, enjoyed this amazing view, and took our photos. Just gorgeous!!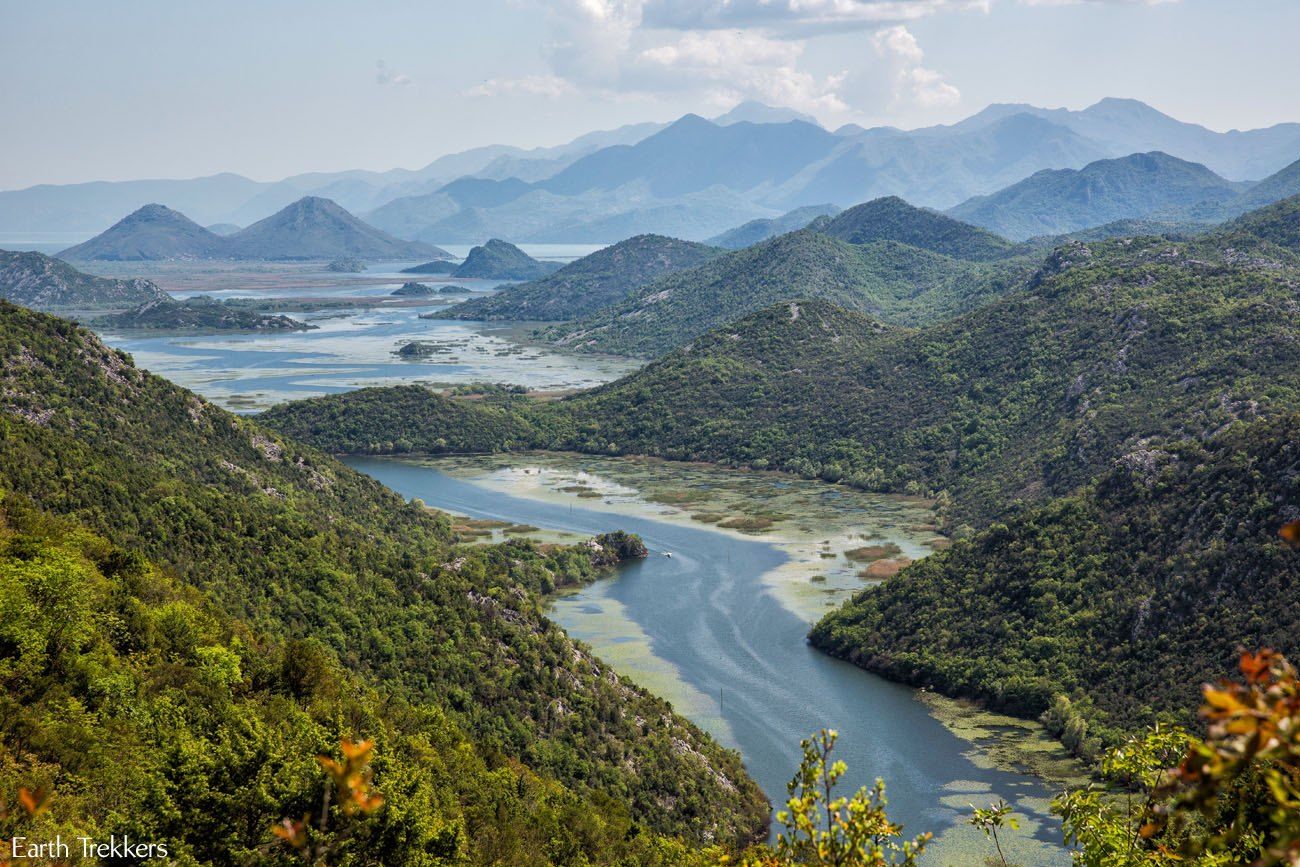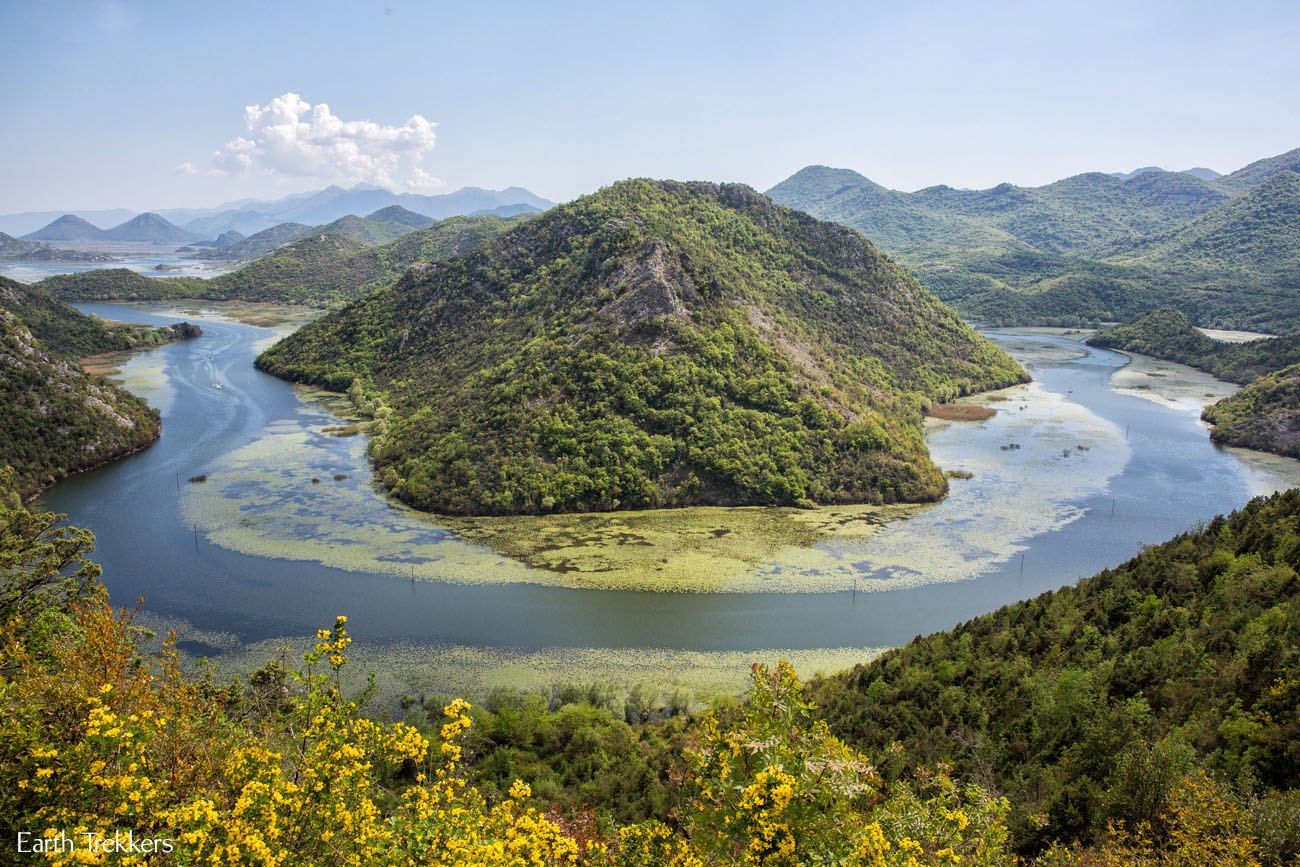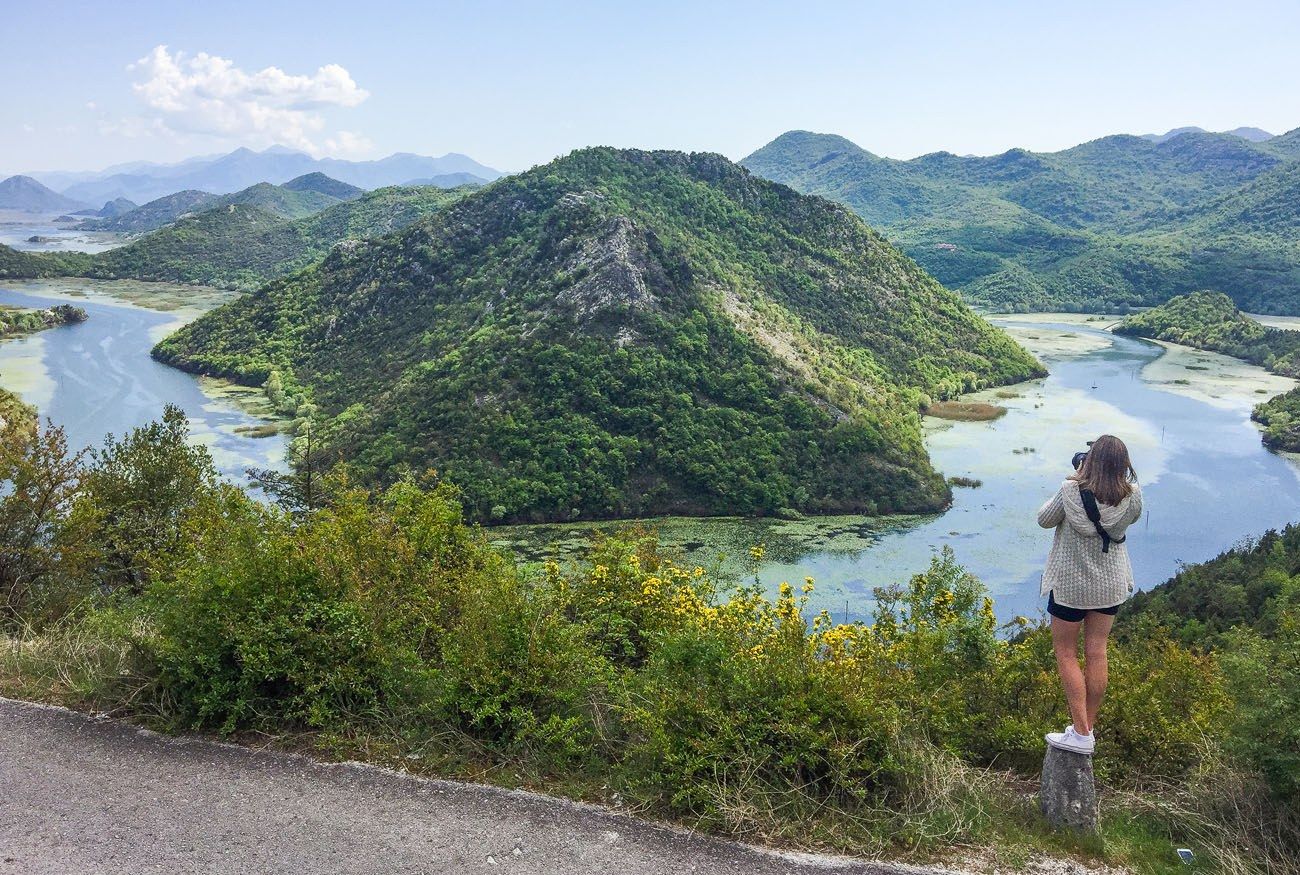 Tim's Panorama
We returned by the same route, driving back up the same switchback road.
How to Get to Pavlova Strana
From Cetinje
The most direct route is via M2.3, turning right on the unnamed road just before reaching Meterizi. There will be a sign pointing towards Rijeka Crnojevica, Drusici, and Meterizi. This road ends right at the Pavlova Strana viewpoint.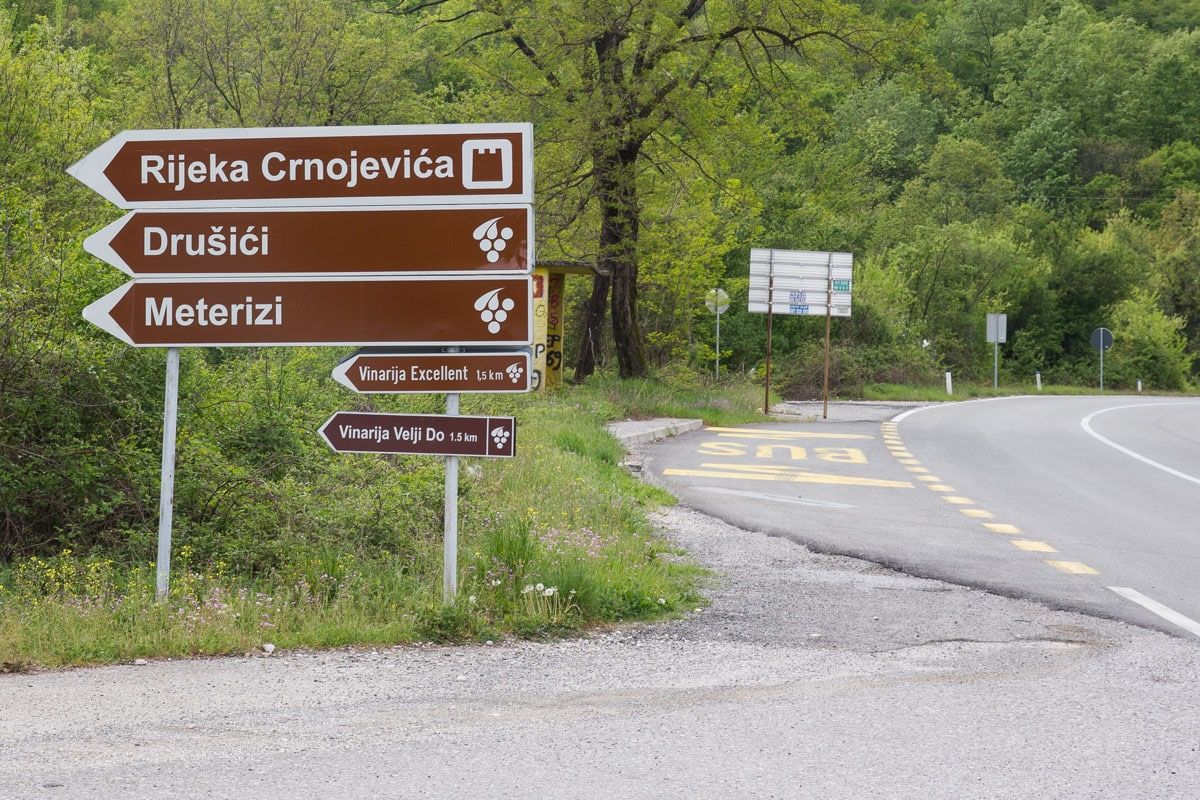 About this road. We have driven on a lot of crazy roads around the world, but this short stretch was one of the most nerve-wracking yet. The road is very narrow and the turns very tight. On one side of the road there is drop-off with nothing to stop you should you drive off the road.
It can be very dangerous, especially if you are unlucky enough to meet a car coming in the opposite direction. On the switchback section of the road, there are very few places to allow another car to pass. Should you meet another car, one of you will be doing this road in reverse until you reach a wider stretch of road.
Only those with excellent driving skills who can safely navigate narrow roads in reverse should take this route.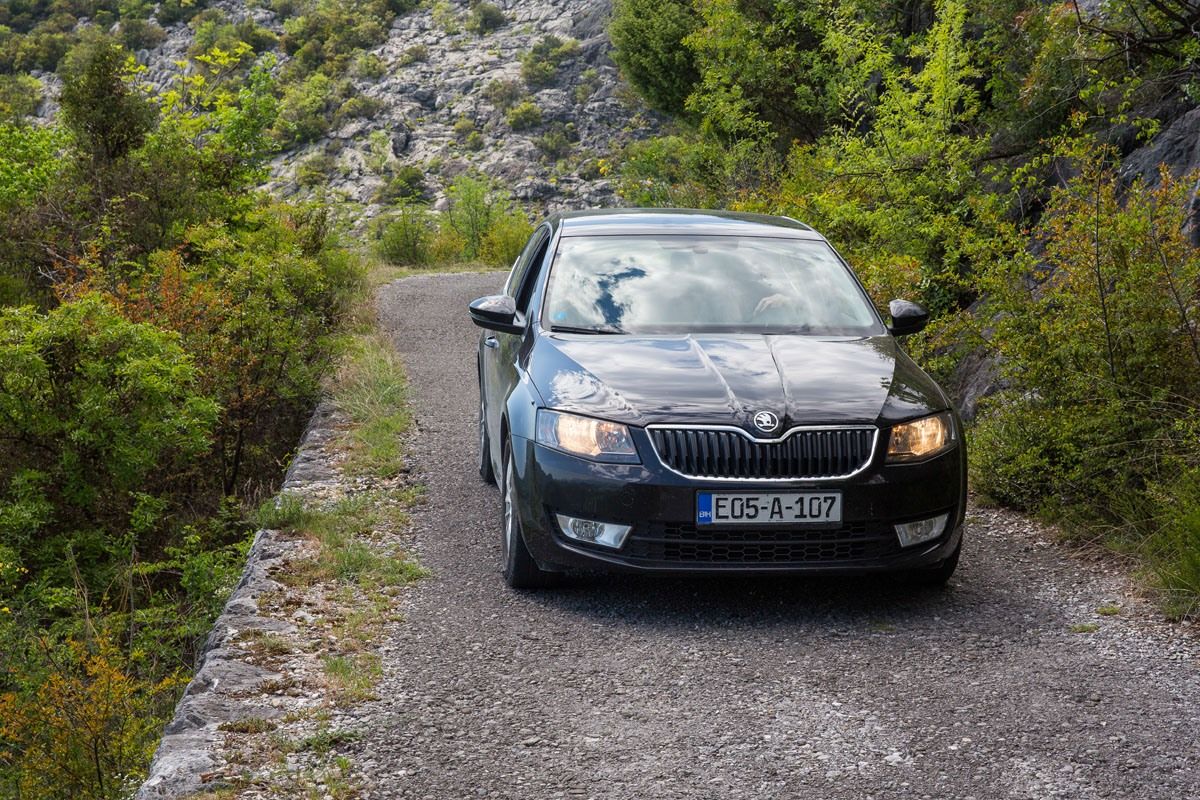 Optional Route to Skadar and Pavlova Strana
If you do not like the idea of driving on a very narrow, switchback road (or if you are driving to Pavlova Strana from Podgorica), there is an alternate route. While you are on M2.3, drive 5 km past Meterizi, turning right when you see a yellow sign pointing towards Rijeka Crnojevica. The viewpoint is located on this road (6.6 km after turning off of M2.3), just before arriving at the old hotel. This is still a relatively narrow road, but it is considerably wider than the crazy road I mentioned above.
---
If you have any questions about visiting this viewpoint, comment below.
More Information about Montenegro
BEST OF MONTENEGRO: On the quickest of visits, 2 days is all you need to see the highlights of Montenegro. Hiking the Ladder of Kotor was one of our favorite experiences. For more inspiration, journey through Montenegro in 22 beautiful photos.
BOSNIA & HERZEGOVINA: Learn about the best things to do in Sarajevo and how to visit the fairytale town of Mostar.
PLACES TO GO IN CROATIA: Along the Dalmatian Coast, the towns of Split, Trogir, and Dubrovnik are wonderful coastal towns to add to your Croatia itinerary. We also have information about how to visit the island of Brac, how to explore the amazing Plitvice Lakes, and visit the Istrian Peninsula.
TRAVEL PHOTOGRAPHY: For more information about the camera gear we carry, check out our Travel Photography Gear Guide.
EUROPE TRAVEL INSPIRATION: For more great ideas on where to go in Europe, check out our article 30 Beautiful Places to Visit in Europe and the 20 Best Hikes in Europe. You can also get more travel ideas in our 10 Days in Europe itinerary guide, which has 10 great itineraries for your next trip to Europe.
All rights reserved © Earth Trekkers. Republishing this article and/or any of its contents (text, photography, etc.), in whole or in part, is strictly prohibited.