Montenegro is a gorgeous country. With its walled coastal towns, stunning Bay of Kotor, misty mountain peaks, and off-the-beaten-path wetlands, this small country is full of surprises. Most people visit Kotor on a day trip from Croatia, but there is enough to do here for days, even weeks.
We had just two days here, which was barely enough time to visit Kotor and the surrounding towns. We did not get to see all of Montenegro, but we did see enough that we can show you just how amazing this country is.
Here are 22 of our best photos, 22 reasons why you should consider Montenegro as your next European destination.
Montenegro in Photos
This was our first view of Kotor Bay, seen from the Kanli Kula Fortress.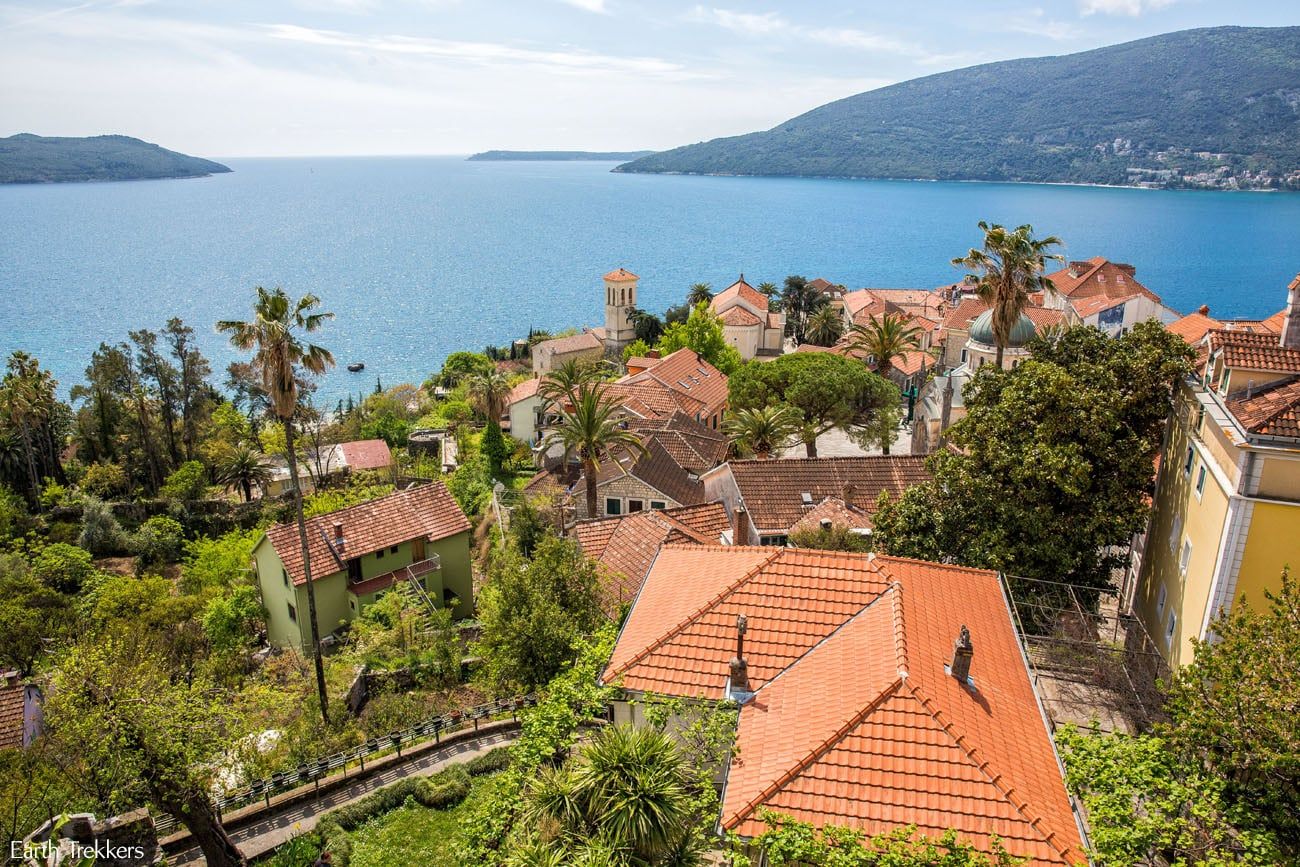 Visit Montenegro in April when the wisteria are in bloom.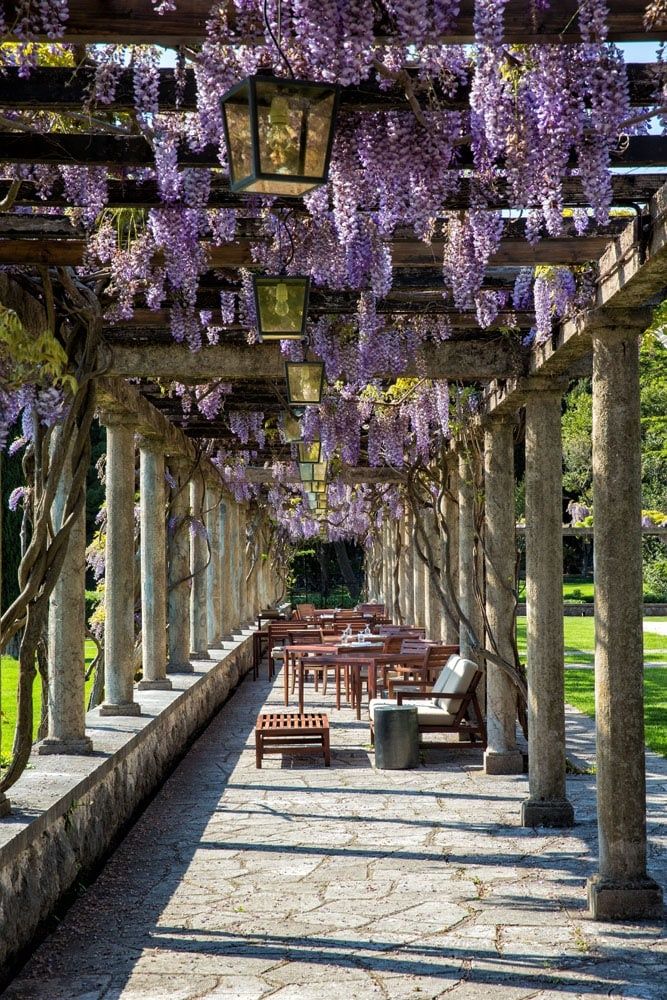 Small, medieval towns dot the coastline. This is Budva, one of the more popular coastal towns to visit, famous for its party-like atmosphere.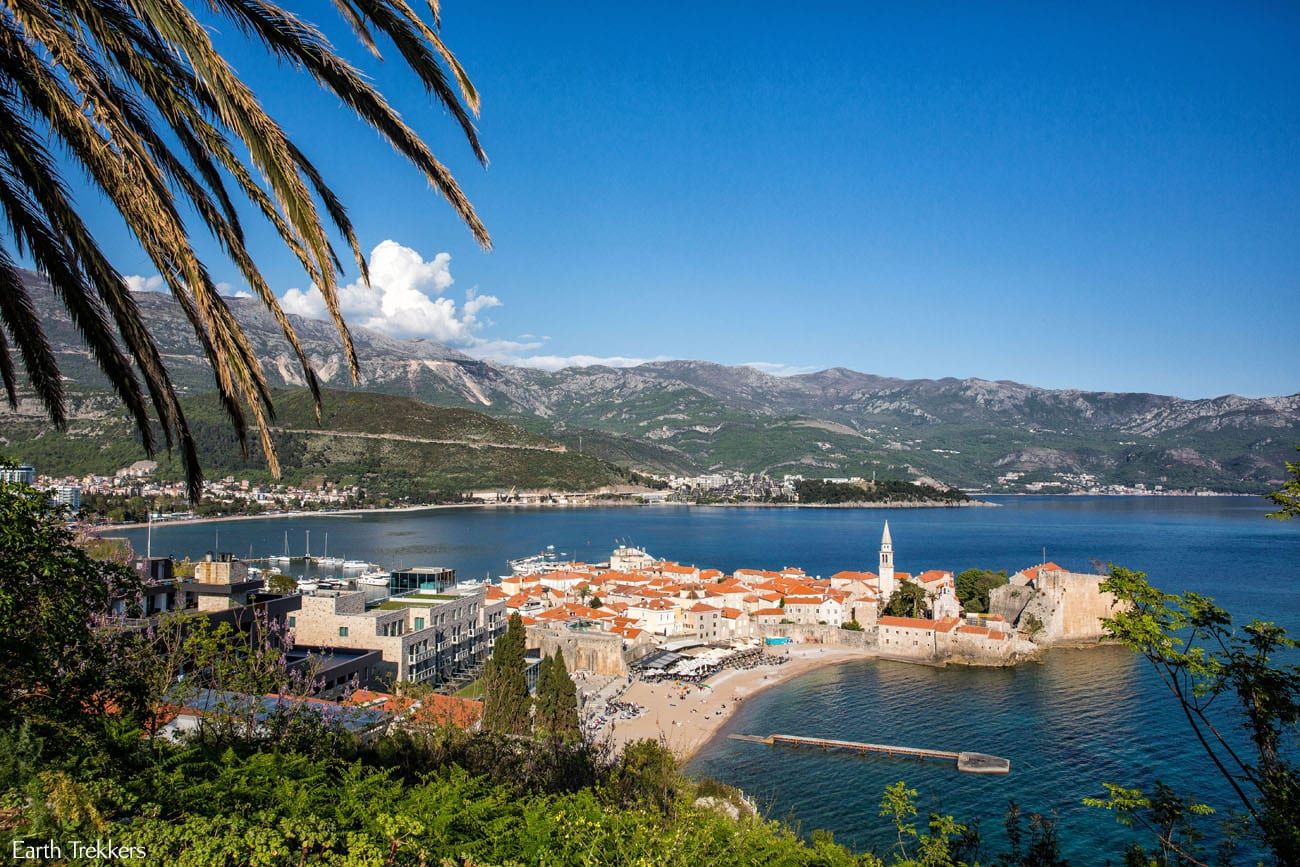 Wander through the old town in Herceg Novi, to see town squares and quaint churches like this one.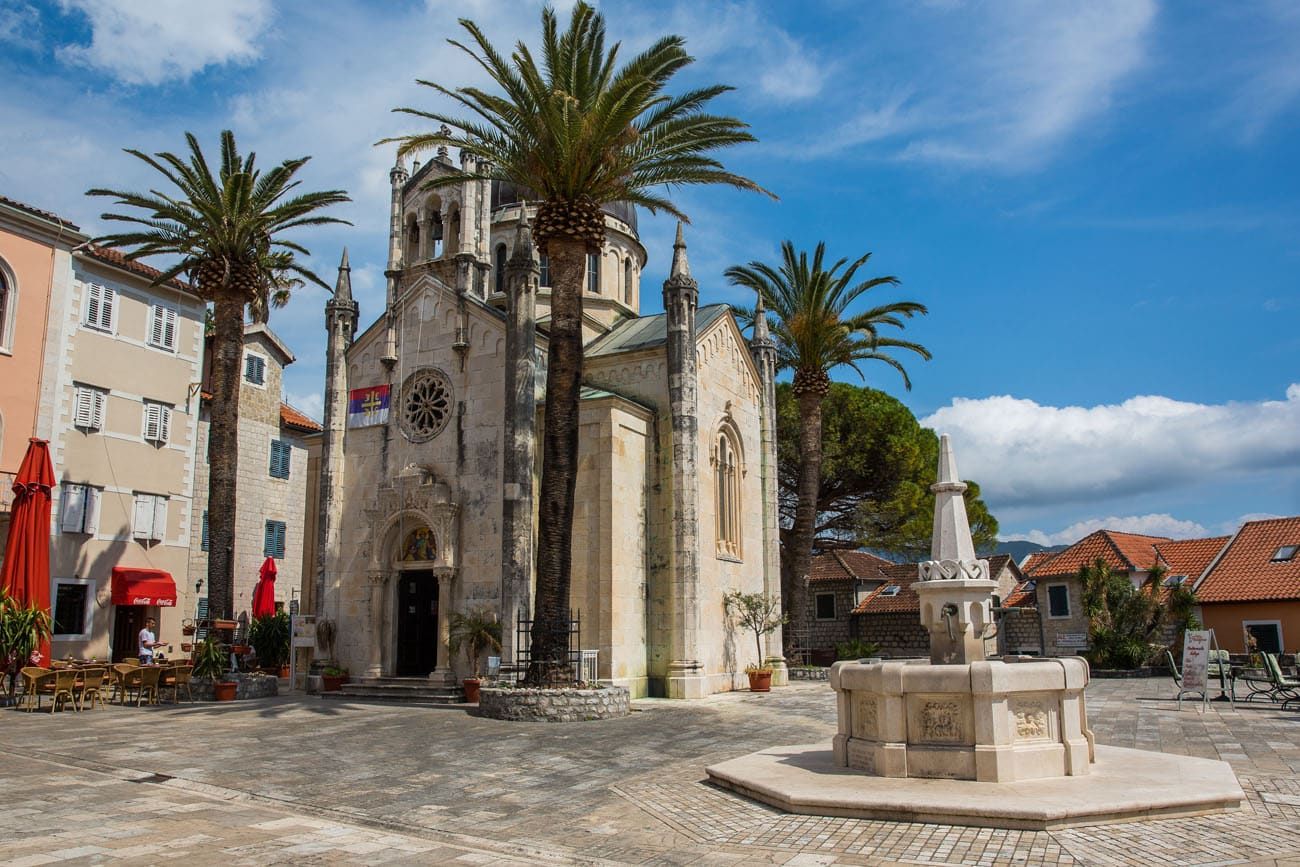 If you have a rental car, drive up on twisting mountain roads for some of the best views over the Bay of Kotor.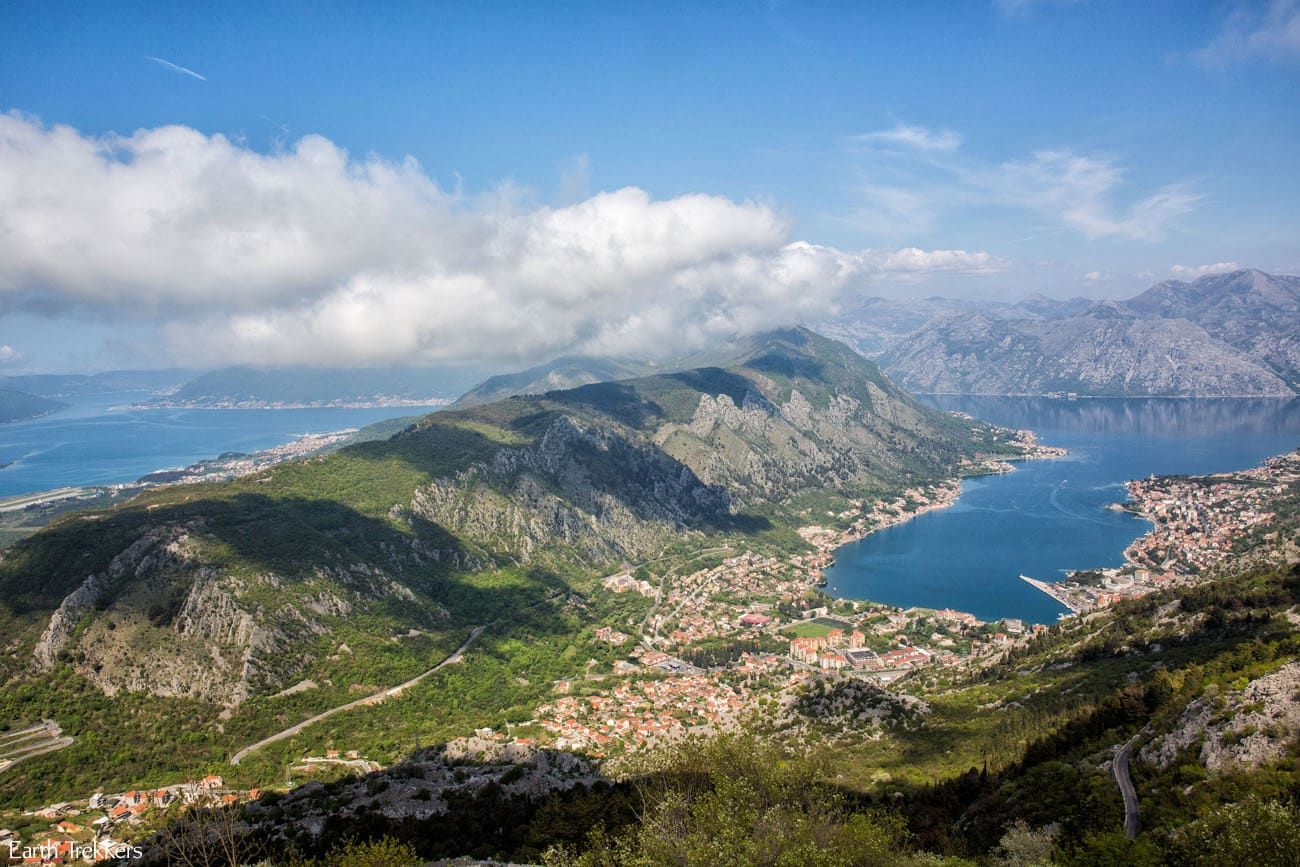 Perast is the prettiest city that sits on the Bay of Kotor. From here, you can take a boat out to Our Lady of the Rocks.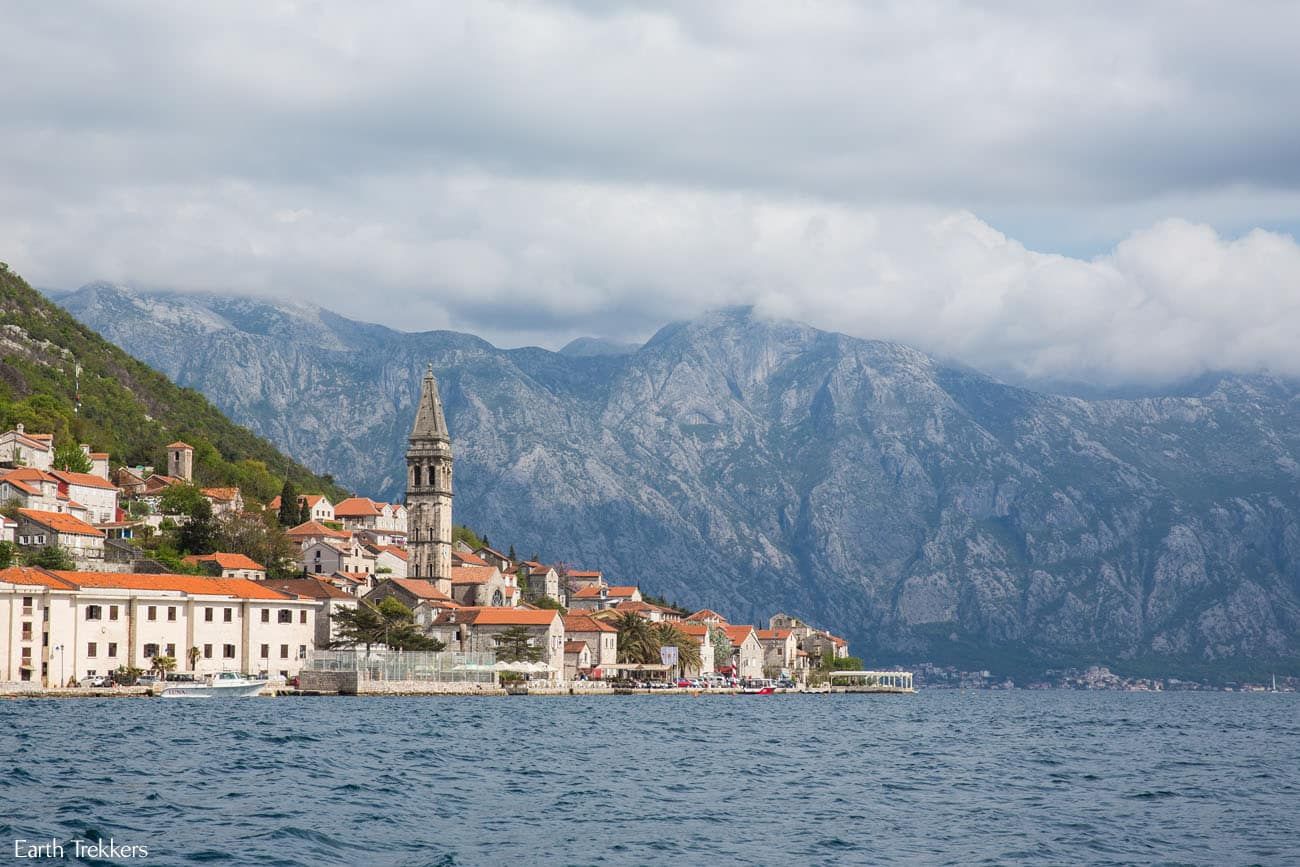 Our Lady of the Rocks is an artificial island with a Roman Catholic Church built upon it. This makes for a very quick, very scenic side trip while exploring the Bay of Kotor.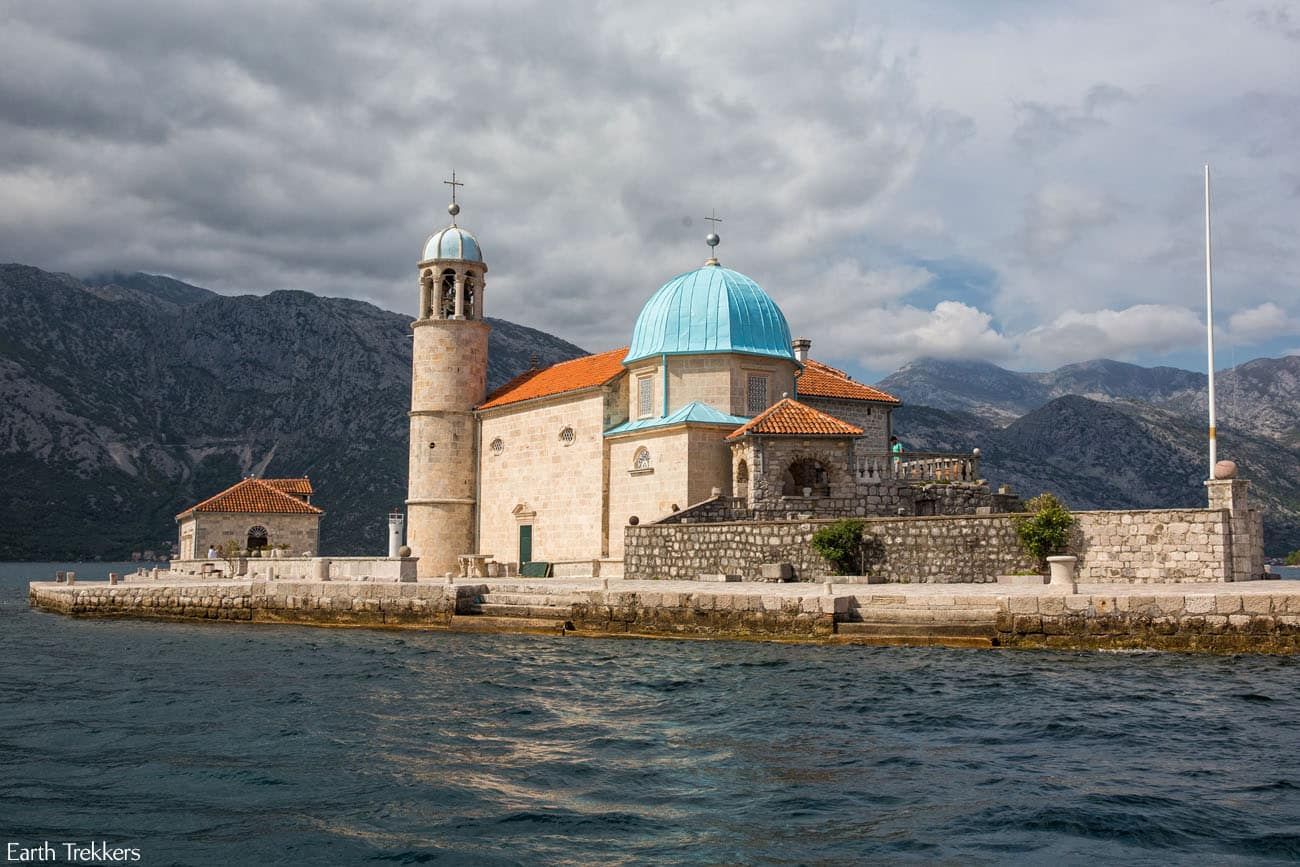 This is one of my favorite views of Montenegro…the Savina Monastery with the Bay of Kotor as a backdrop.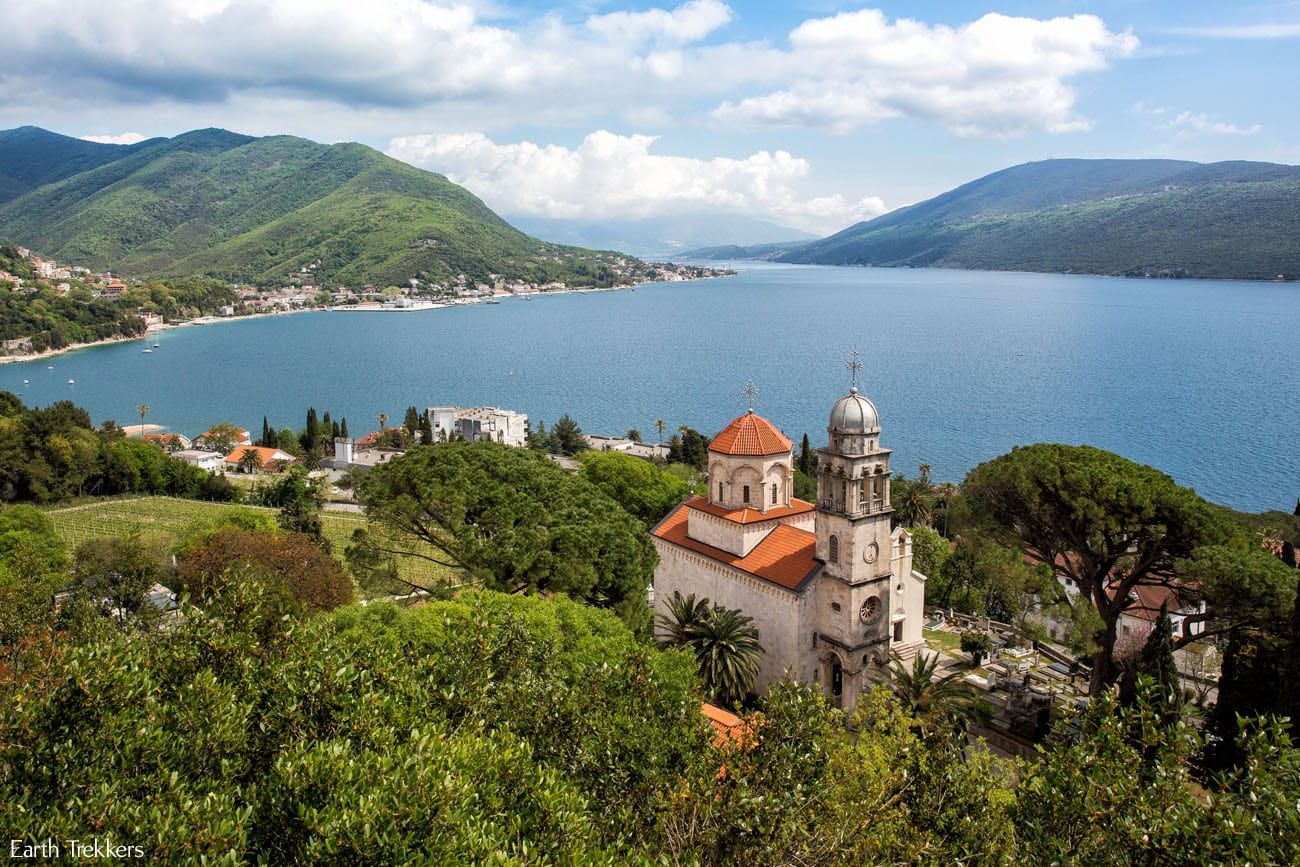 Montenegro is not just mountains and coastal towns. There are also protected wetlands and lush, green landscapes. This is Lake Skadar, a freshwater lake straddling Albania and Montenegro.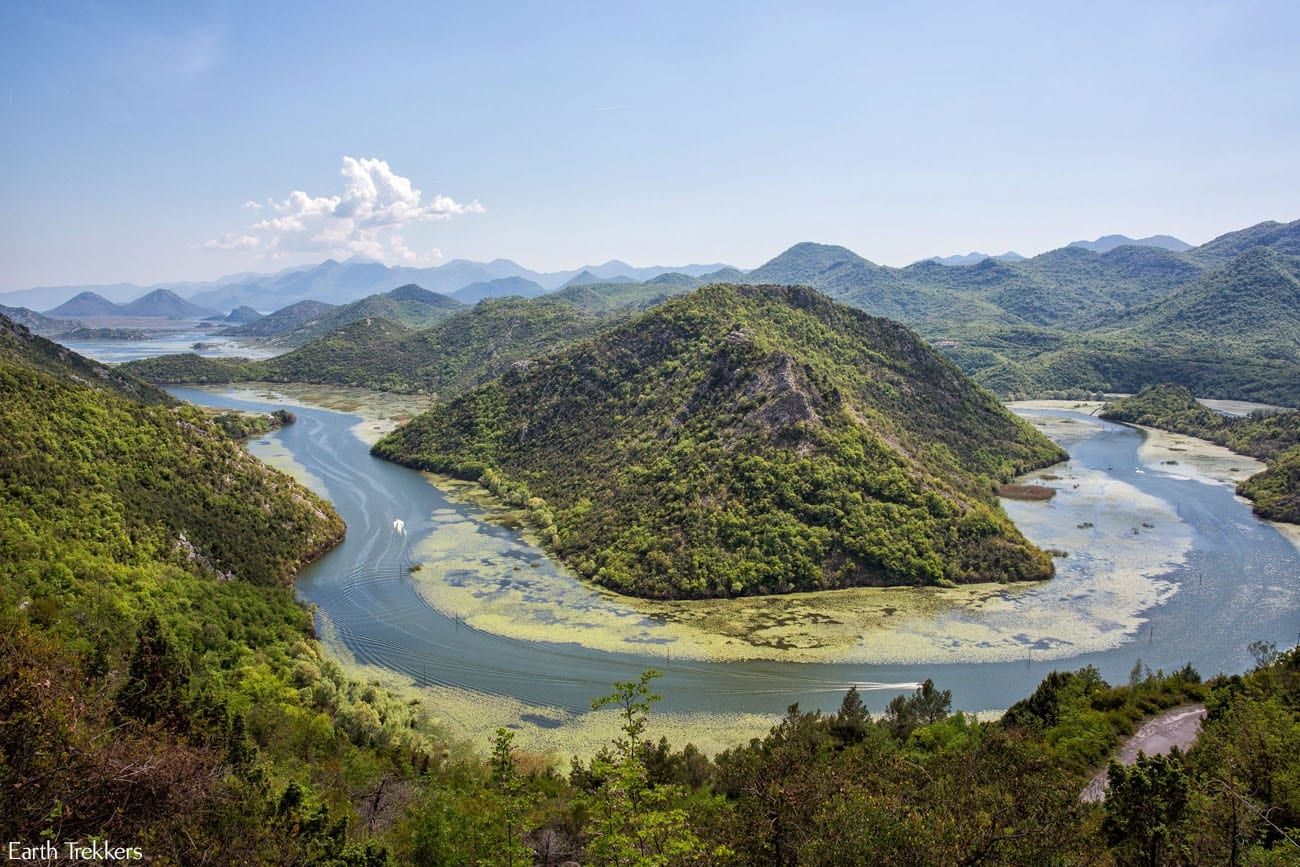 Here is another view of Lake Skadar.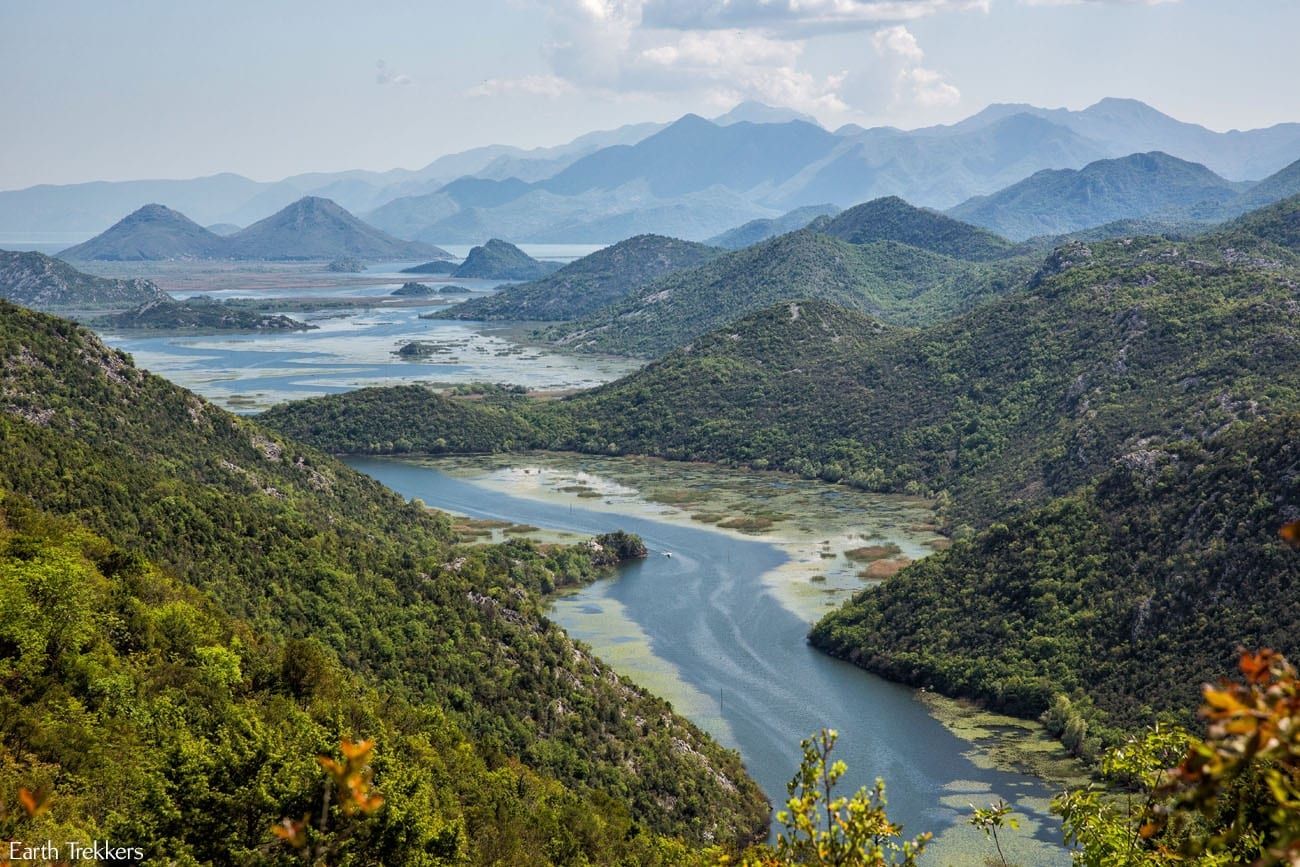 Colorful, pastel buildings are in abundance in the old towns of many cities. This is Herceg Novi (again!).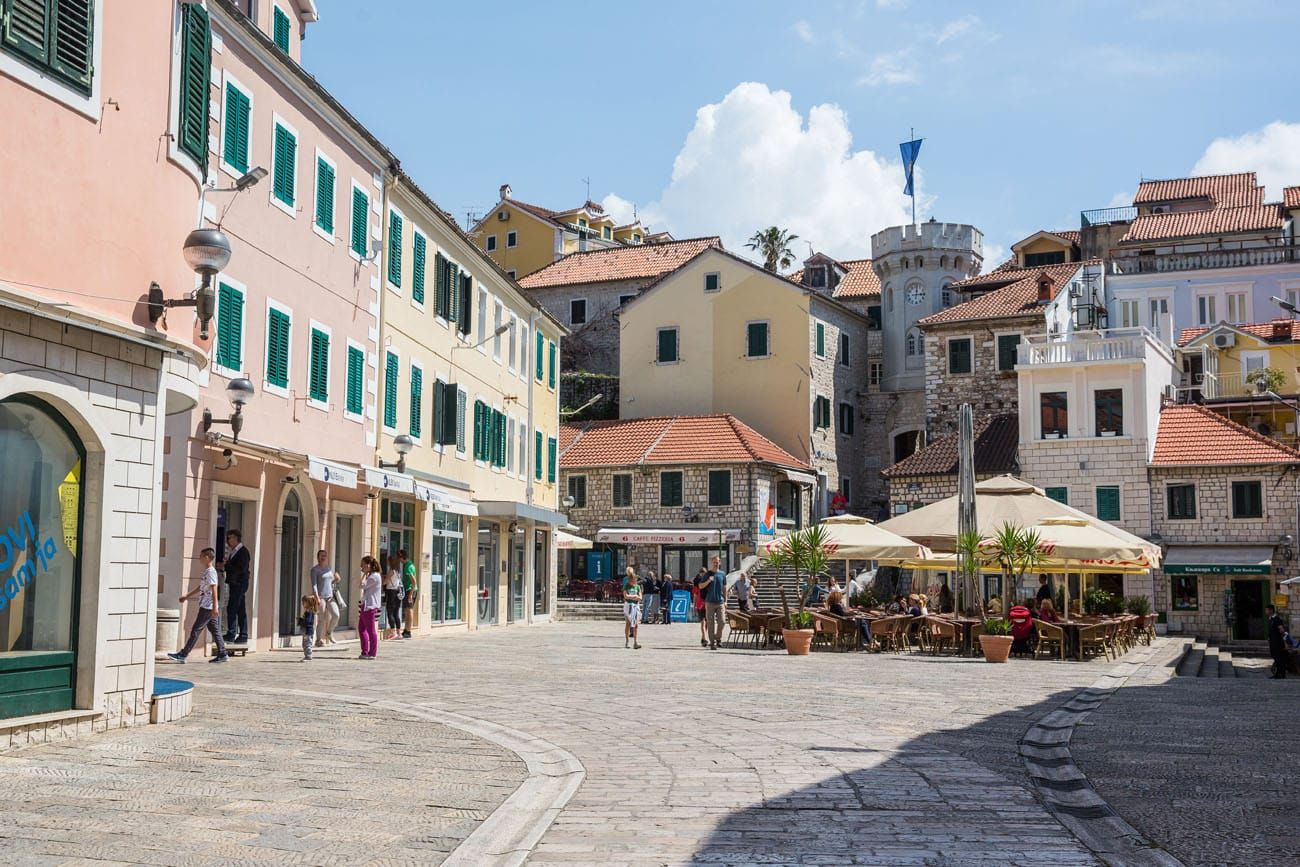 The view from the medieval fortress can be the perfect place to watch the sunset over Kotor.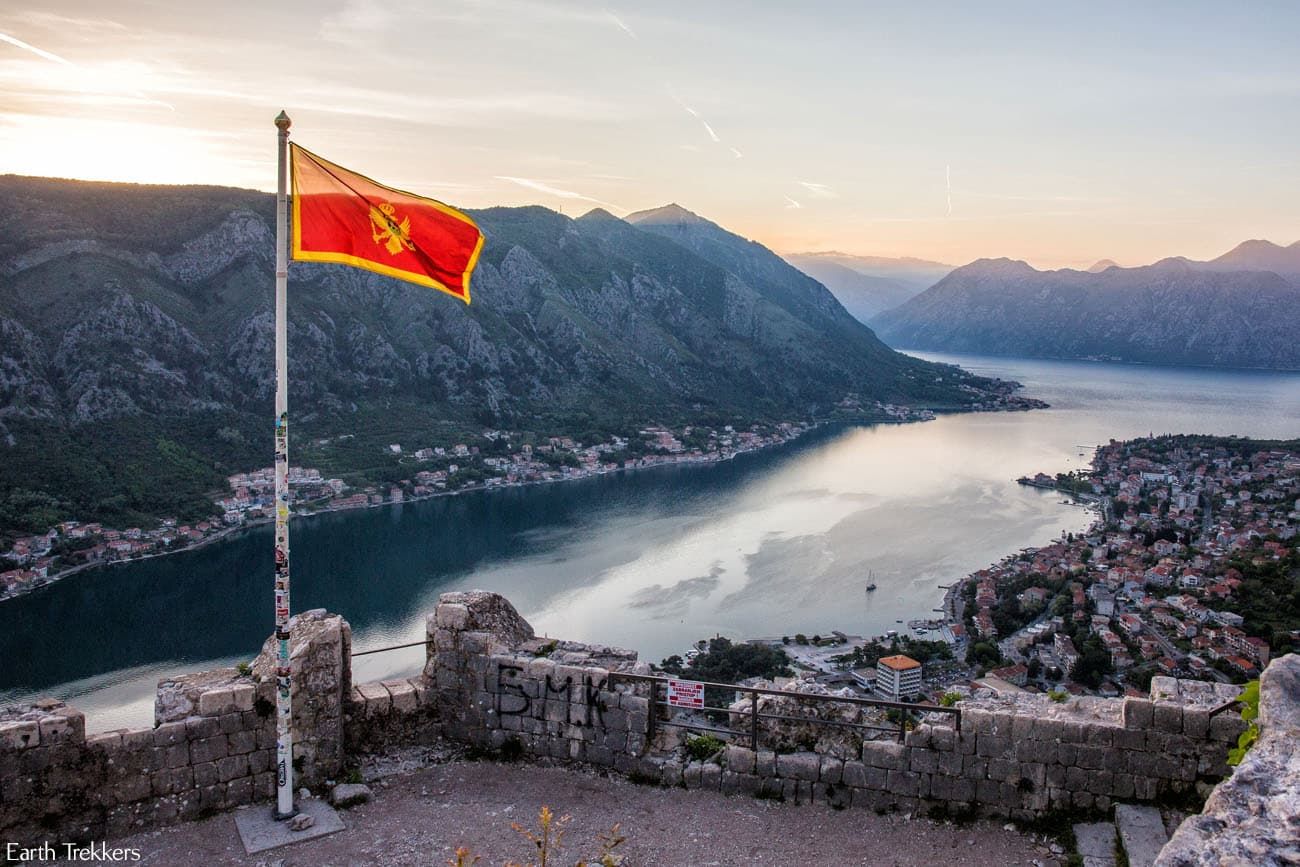 This is Milocer Beach, yet another gorgeous spot in Montenegro. Not a bad place to spend the day if you are a beach lover!
Kotor is a must-visit while in Montenegro. Here is the Clock Tower. In the background, the medieval walls of the fortress wind their way up the mountain.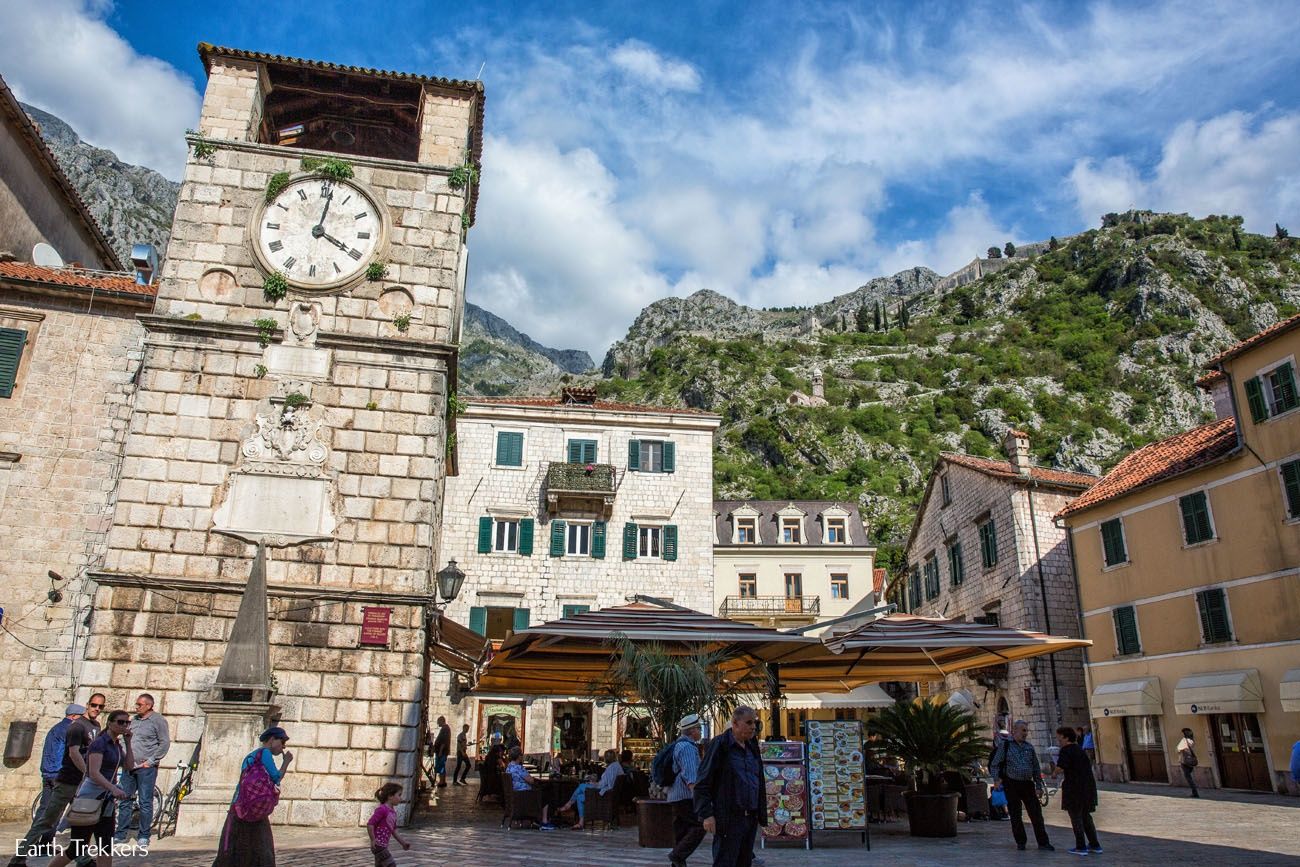 The Cathedral of Saint Tryphon is a popular place to snap a photo in Kotor.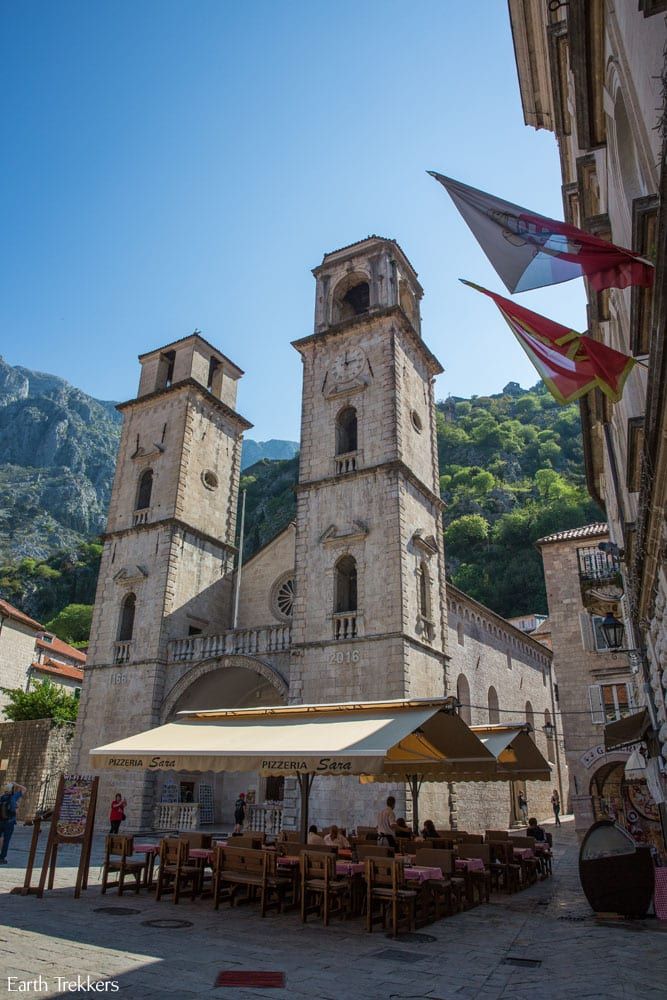 It takes a few hours to drive around the Bay of Kotor, especially if you keep stopping to take photos, like we did.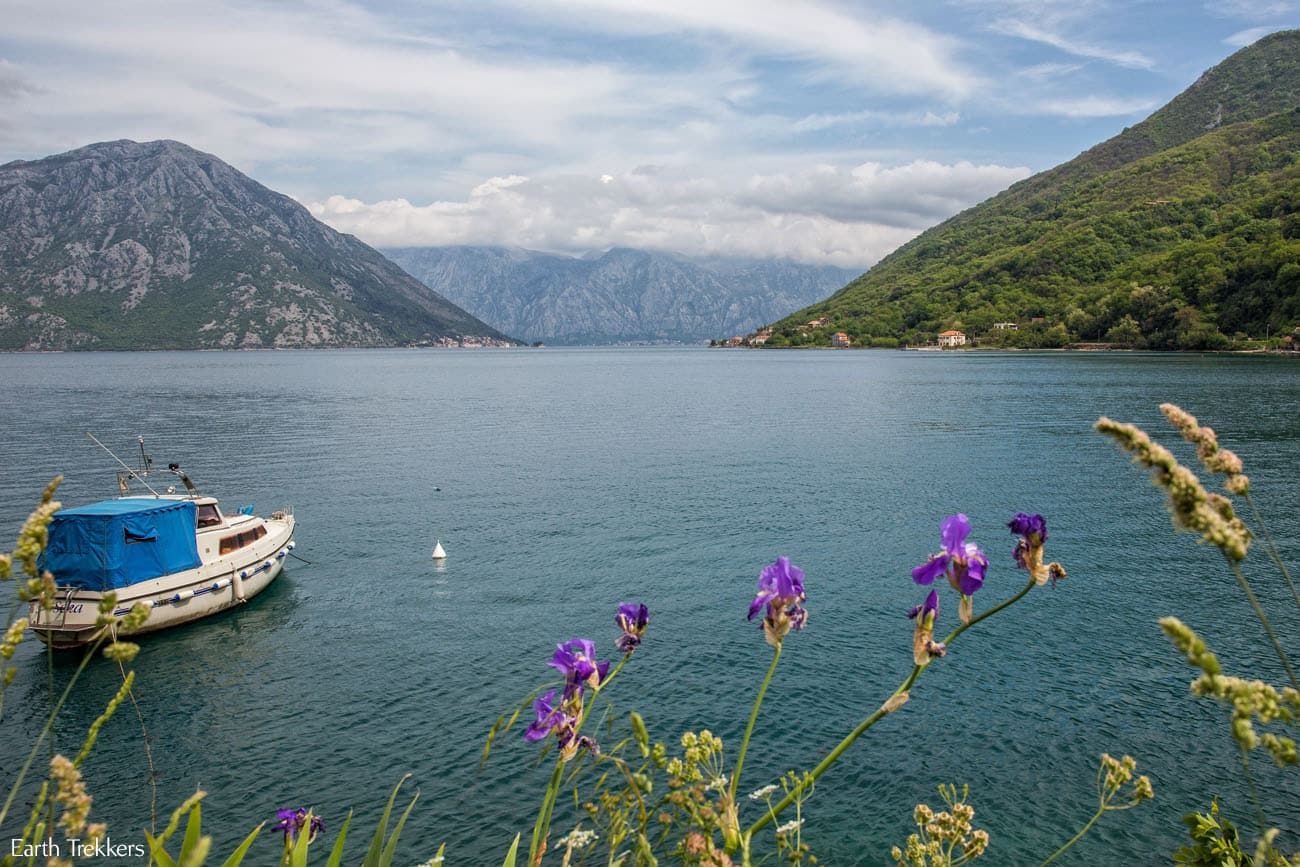 For this awesome view you can either hike up the Ladder of Kotor or drive your car on very curvy roads to this viewpoint. Either way, it's worth it for this spectacular view.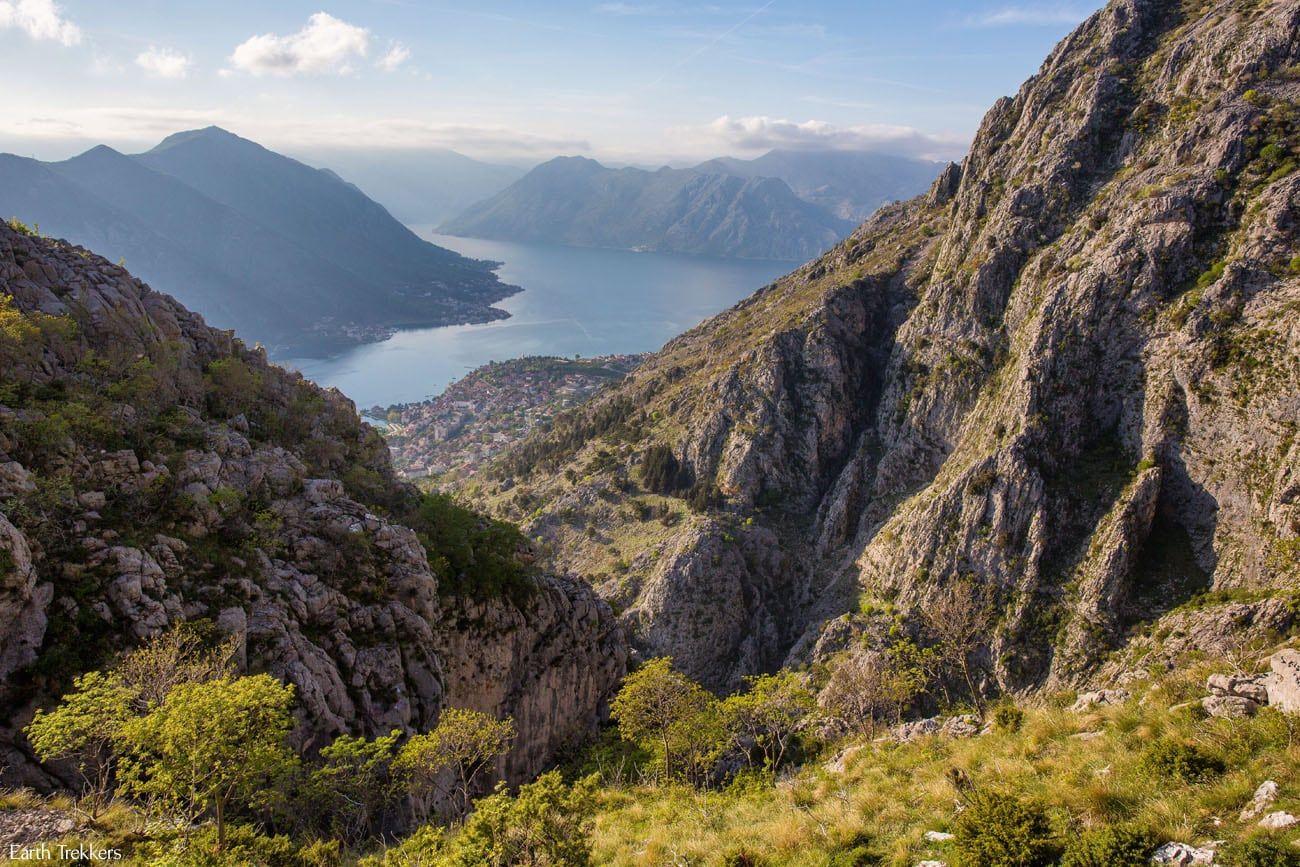 Mount Lovcen one of the highest points in Montenegro. From this viewpoint it looks like you are standing on top of the world.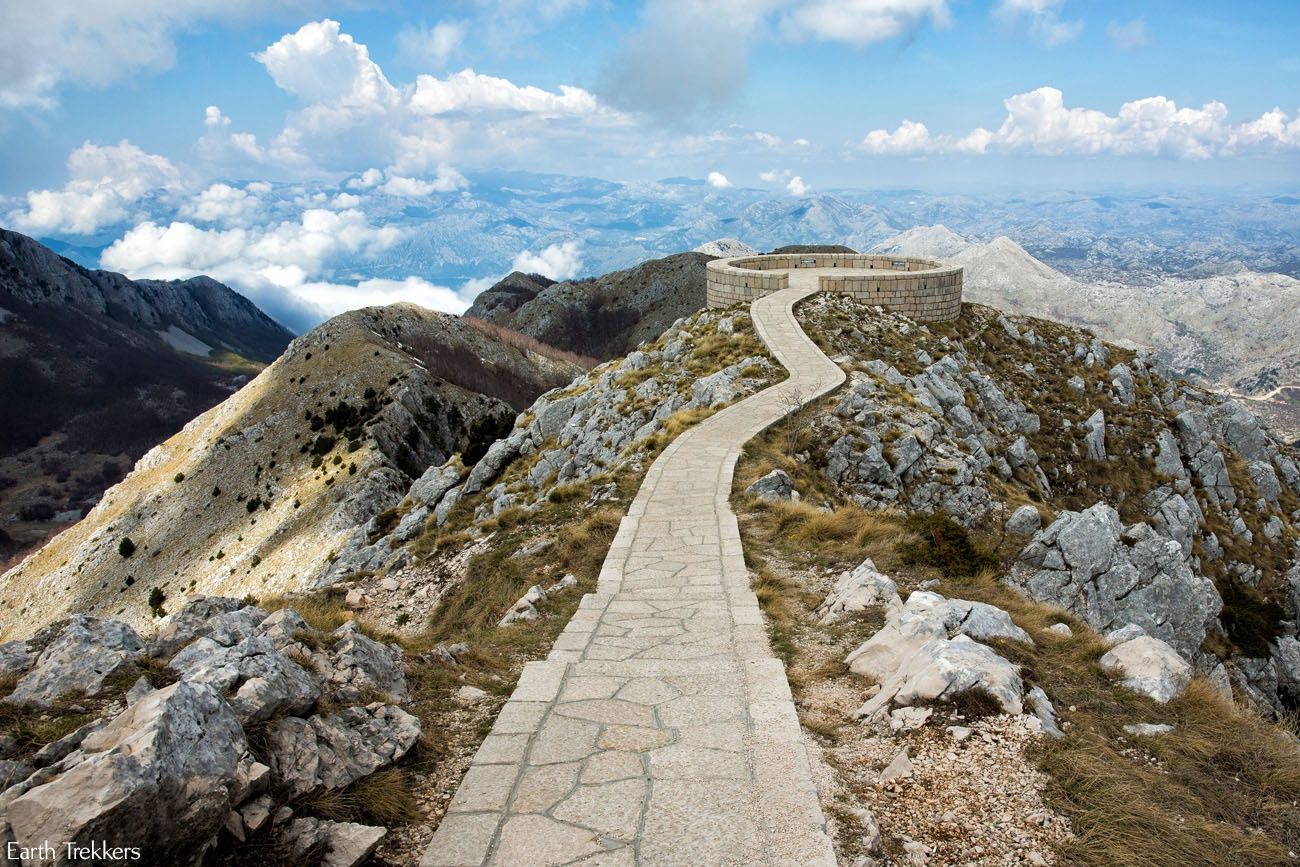 Here are houses lining Kotor Bay. Passing cars on this road was a bit nerve-wracking. With very narrow roads and two-way traffic, there was no room for error. This had us wondering how many cars slide off the road into Kotor Bay?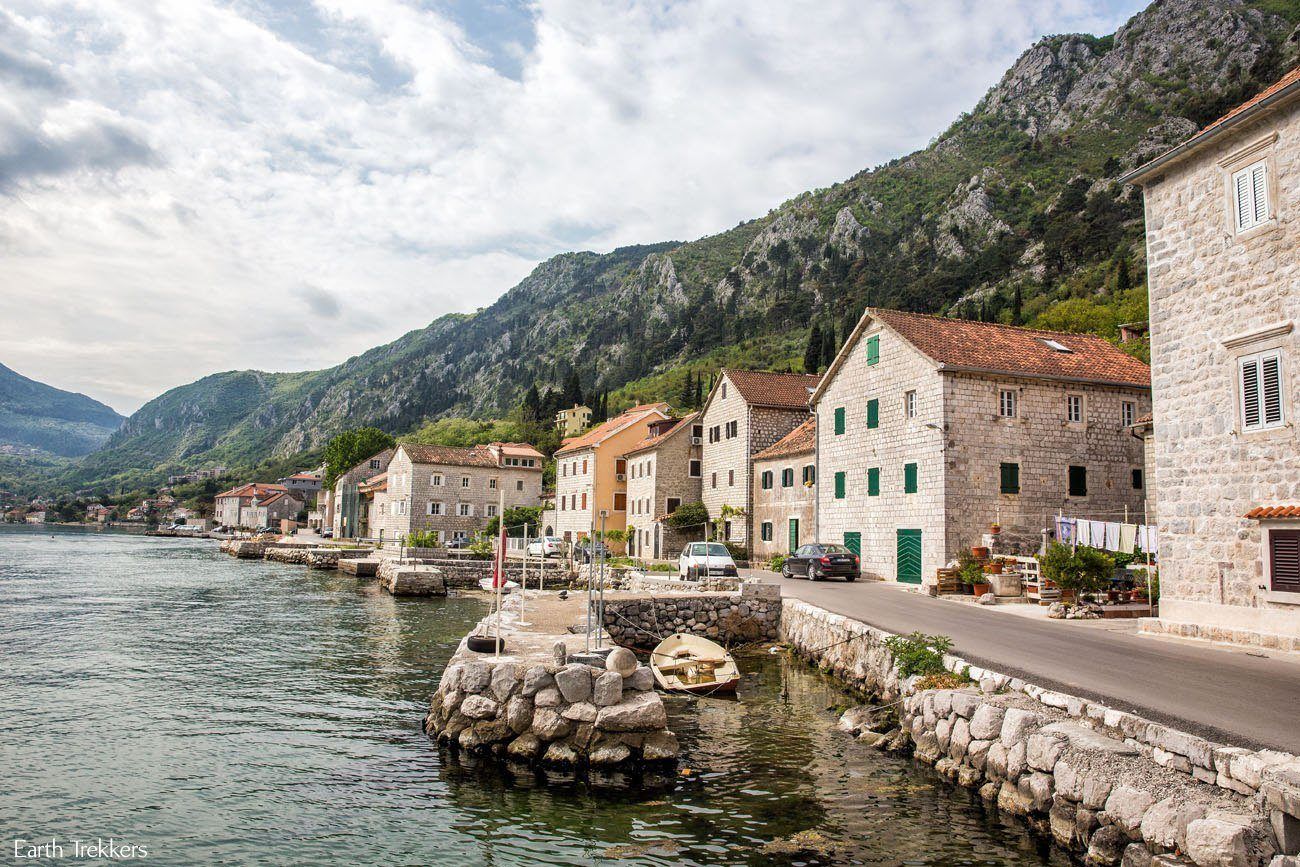 Could there be a prettier place in Montenegro to watch the sunset than overlooking Kotor?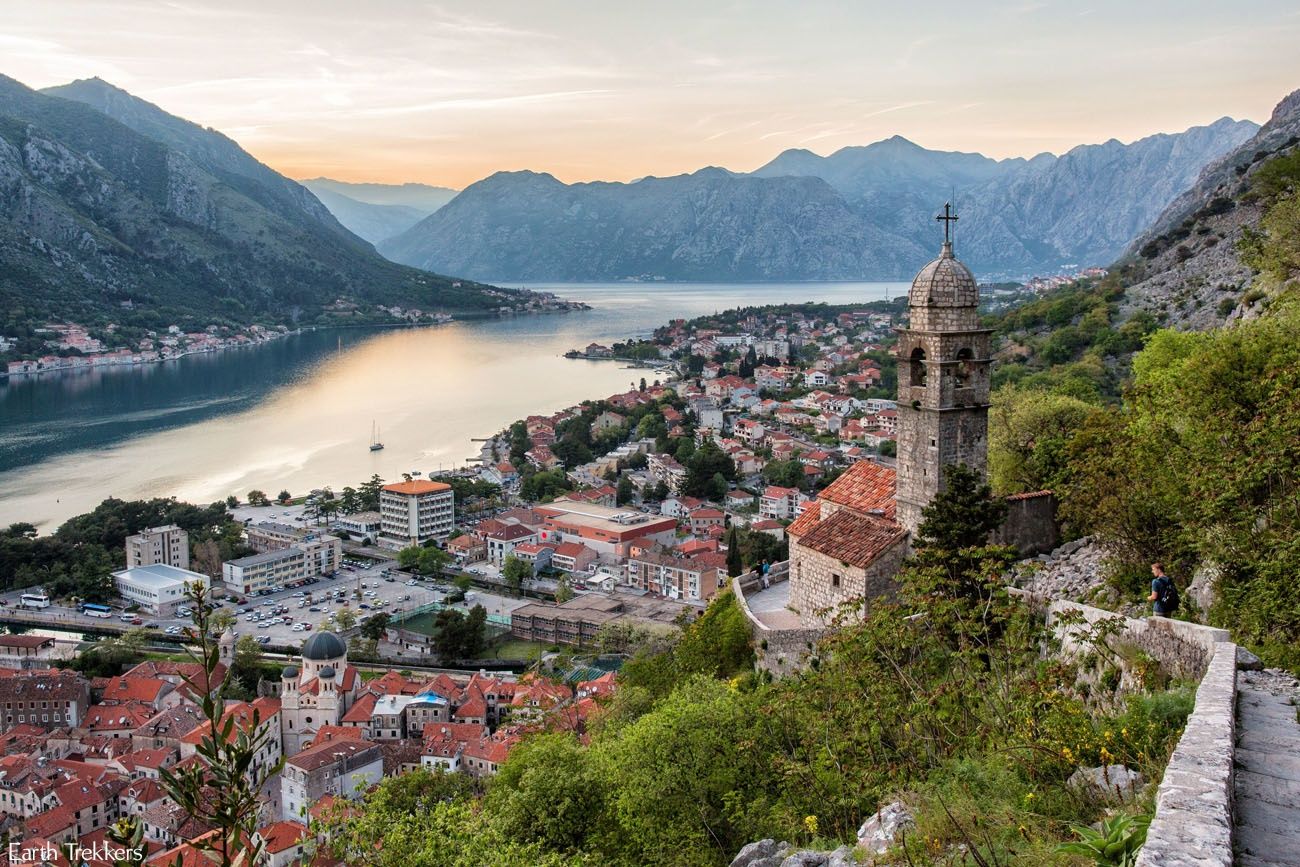 And this is Kotor early in the morning.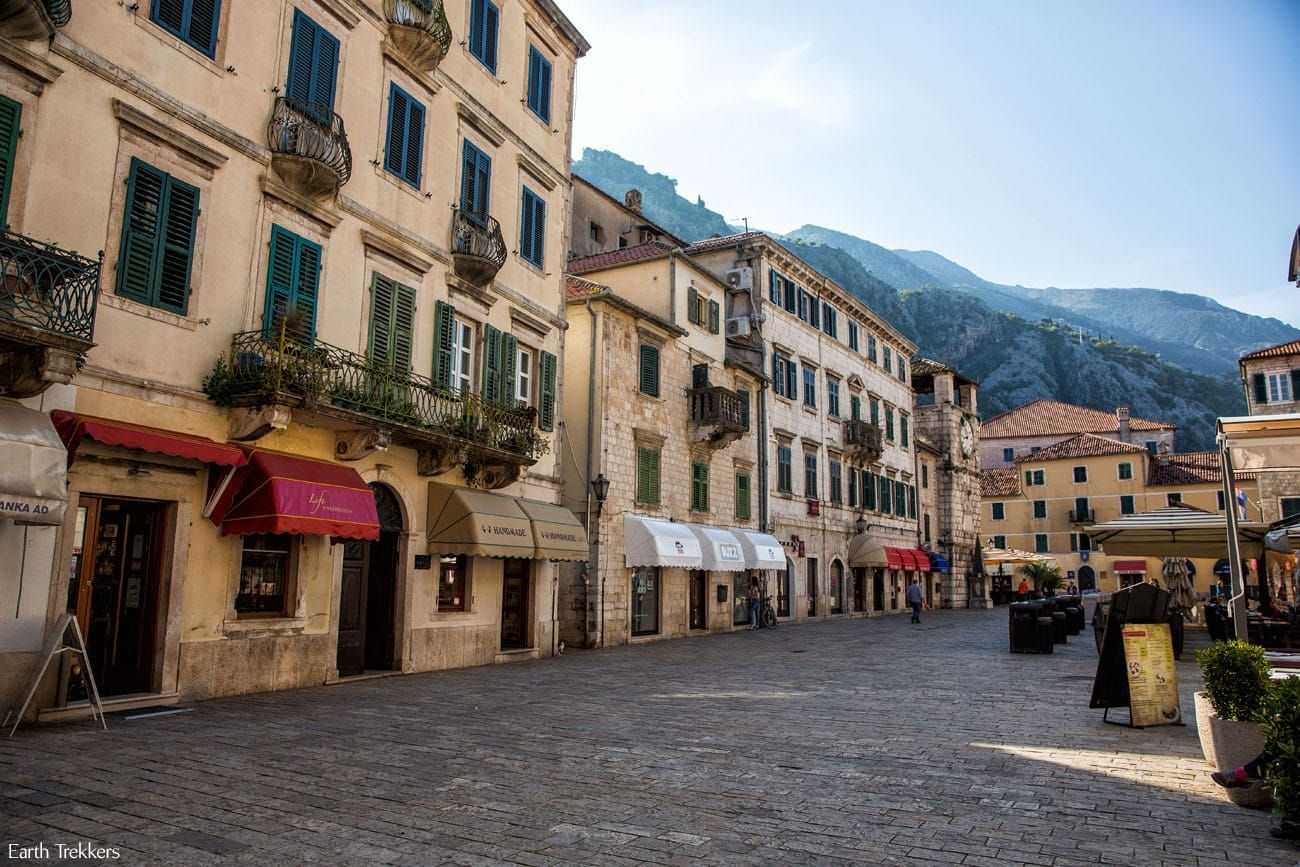 We could not forget about Sveti Stefan. This ancient medieval town is one of the most photogenic spots in Montenegro. But you are only allowed onto Sveti Stefan if you have a reservation. This is now a 5-star hotel operated by Aman Resorts.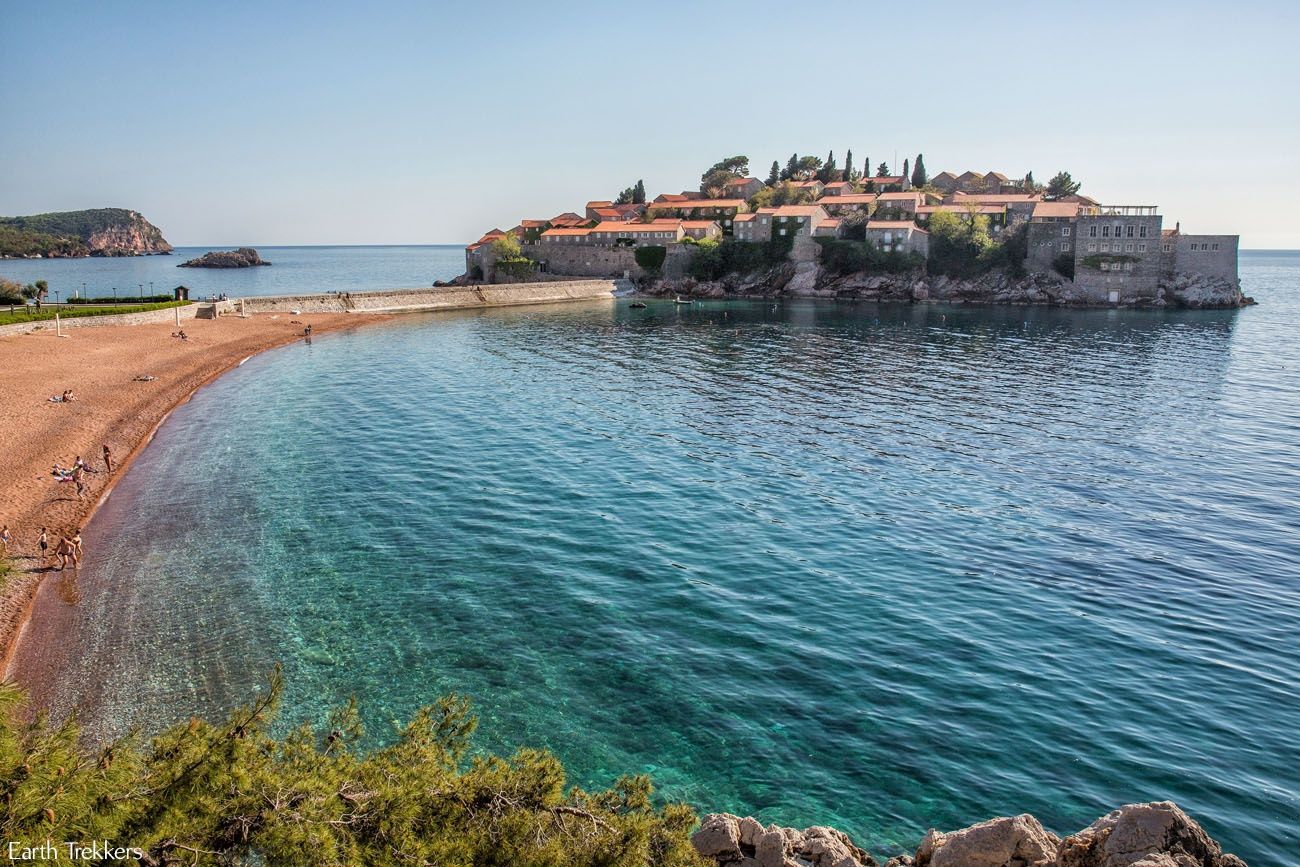 About Our Visit
We spent just 48 hours in Montenegro, just enough time to fall in love with this country and to know that we must return here again someday. We were here in April which is shoulder season. The weather was in the 70's (Fahrenheit) during the day and cooler at night. Kotor and other towns were not very busy, so it did not feel crowded and finding restaurants for dinner was very easy. We loved being here in April and recommend it, especially if you want to avoid the much more crowded peak season of June through August.
There is a lot more to see and do here than we included in this post. Durmitor National Park is breathtaking and listed as a UNESCO World Heritage Site. There are many more coastal towns to explore, such as Ulcinj, Bar, and Tivat. Finally, there is Ostrog Monastery, which is about a two hour drive from Kotor. This monastery is built into a cave on the side of a mountain and is listed by Lonely Planet as one of the 500 best places in the world to visit (444 to be exact…the Bay of Kotor is number 47).
Where We Stayed
We stayed in Kotor at Residence Portofino. We had the penthouse suite, a three bedroom, three bathroom apartment with kitchen and living room. From our balcony we had awesome views of the Bay of Kotor. This place is a great value for the money…clean, quiet, spacious, and modern. To get here, it was a 7-minute drive from the Old Town on a very narrow road along the Bay of Kotor. It was a bit nerve-wracking passing cars on this road, with a drop off right into the water.
---
More Information about Montenegro
BEST OF MONTENEGRO: On the quickest of visits, 2 days is all you need to see the highlights of Montenegro. Hike the Ladder of Kotor, and visit Lake Skadar National Park.
BALKAN PENINSULA ITINERARY: Learn how to combine Croatia, Montenegro, and Bosnia & Herzegovina into one epic road trip in our 11 Day Balkan Peninsula Itinerary. We also give a recap of our experience in our post 10 Days in the Balkans.
PLACES TO GO IN CROATIA: Along the Dalmatian Coast, the towns of Split, Trogir, and Dubrovnik are wonderful coastal towns to add to your Croatia itinerary. We also have information about how to visit the island of Brac, how to explore the amazing Plitvice Lakes, and visit the Istrian Peninsula.
TRAVEL PHOTOGRAPHY: For more information about the camera gear we carry, check out our Travel Photography Gear Guide.
TRAVEL INSPIRATION: Here are 15 fairytale destinations to visit around the world. For more great travel destinations, check out our article 10 Cool Travel Spots to Put on Your Wish List.
Note: This post contains affiliate links. When you make a purchase using one of these affiliate links, we get paid a small commission at no extra cost to you.
All rights reserved © Earth Trekkers. Republishing this article and/or any of its contents (text, photography, etc.), in whole or in part, is strictly prohibited.