So, you are planning a trip to Aruba? Just so you know, there is more to Aruba than sipping tropical drinks in the shade of a palm tree (although that alone would make for a great vacay). Go snorkeling, learn to kitesurf, explore Aruba's gorgeous beaches, and take an UTV tour of the island. Whether you are here for just a few days or for longer, there's plenty to keep you busy.
Best Experiences in Aruba
1. Go Beach Hopping
It's no secret that Aruba is home to some of the Caribbean's most beautiful beaches. Visit Palm Beach, where the resorts and most of the water sports are located. Some people say that Eagle Beach is one of the best beaches in the world. Or leave the crowds behind at some of the out of the way spots like Arashi Beach, Baby Beach, or Boca Keto.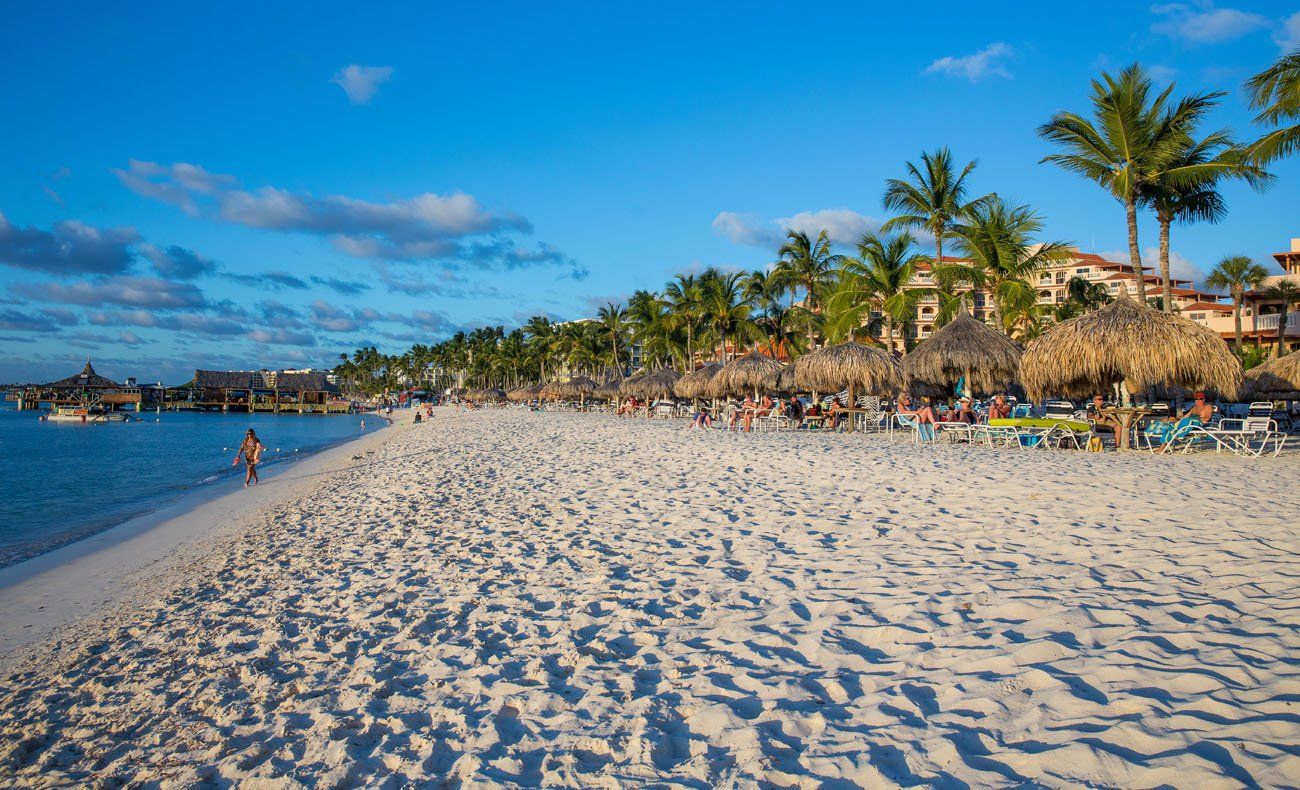 Palm Beach
2. Snorkeling & Scuba Diving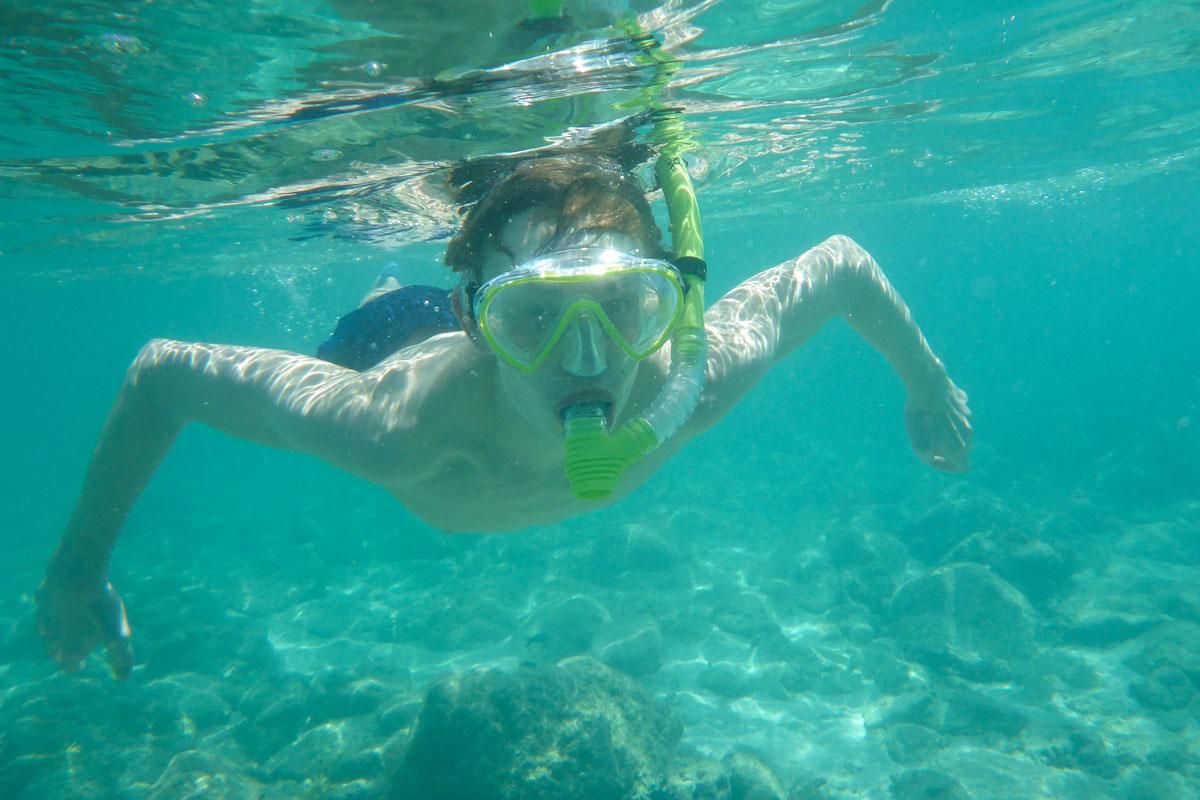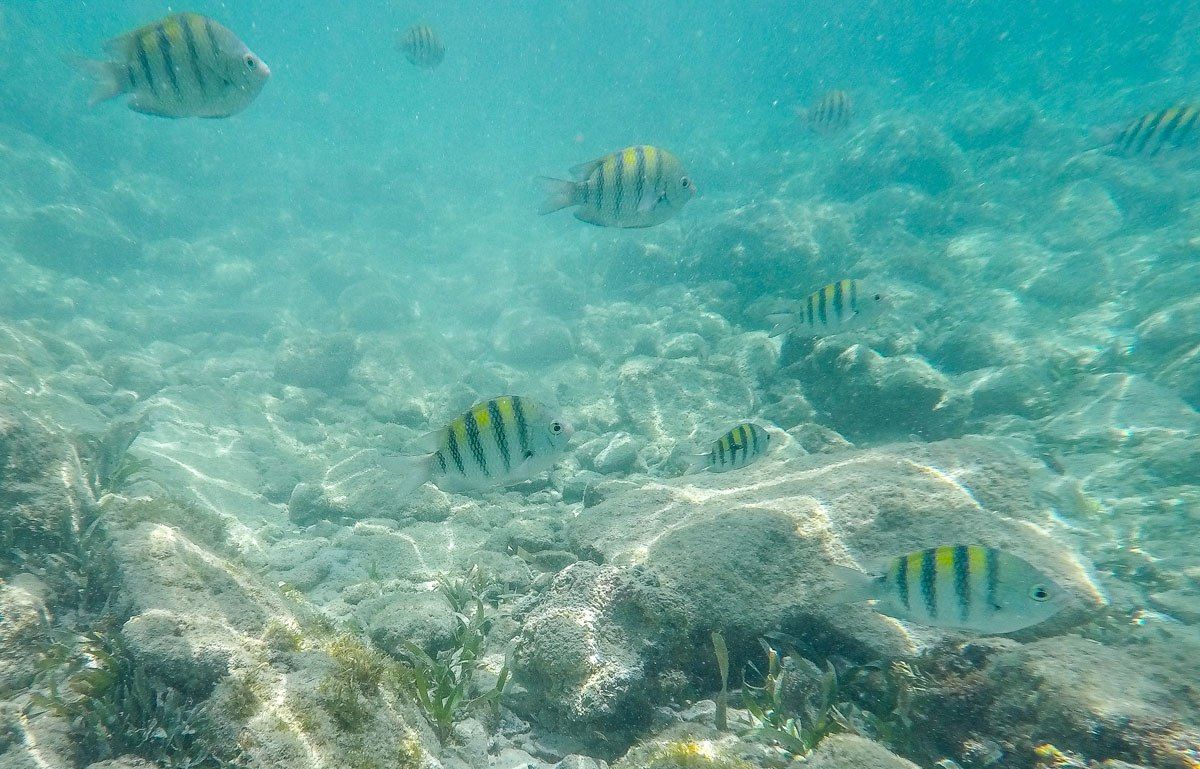 Snorkeling is a very popular activity in Aruba. Some of the best beaches for snorkeling are Malmok, Boca Catalina, Arashi, and Mangel Halto.
Scuba divers can go diving at The Antilla, a German freighter that was sunk in WWII.
On this 2.5 hour tour, snorkel at the Antilla and in the protective cove of Boca Catalina. Travel by catamaran and enjoy the open bar.
3. Explore Arikok National Park
White, sandy beaches line the western coast of Aruba. The east side of the island looks vastly different. In Arikok National Park, drive on dirt roads through desert terrain where cacti grow wild, and explore the rocky, volcanic coastline. This is the spot to go hiking, explore secluded beaches, and swim and snorkel in the Natural Pool.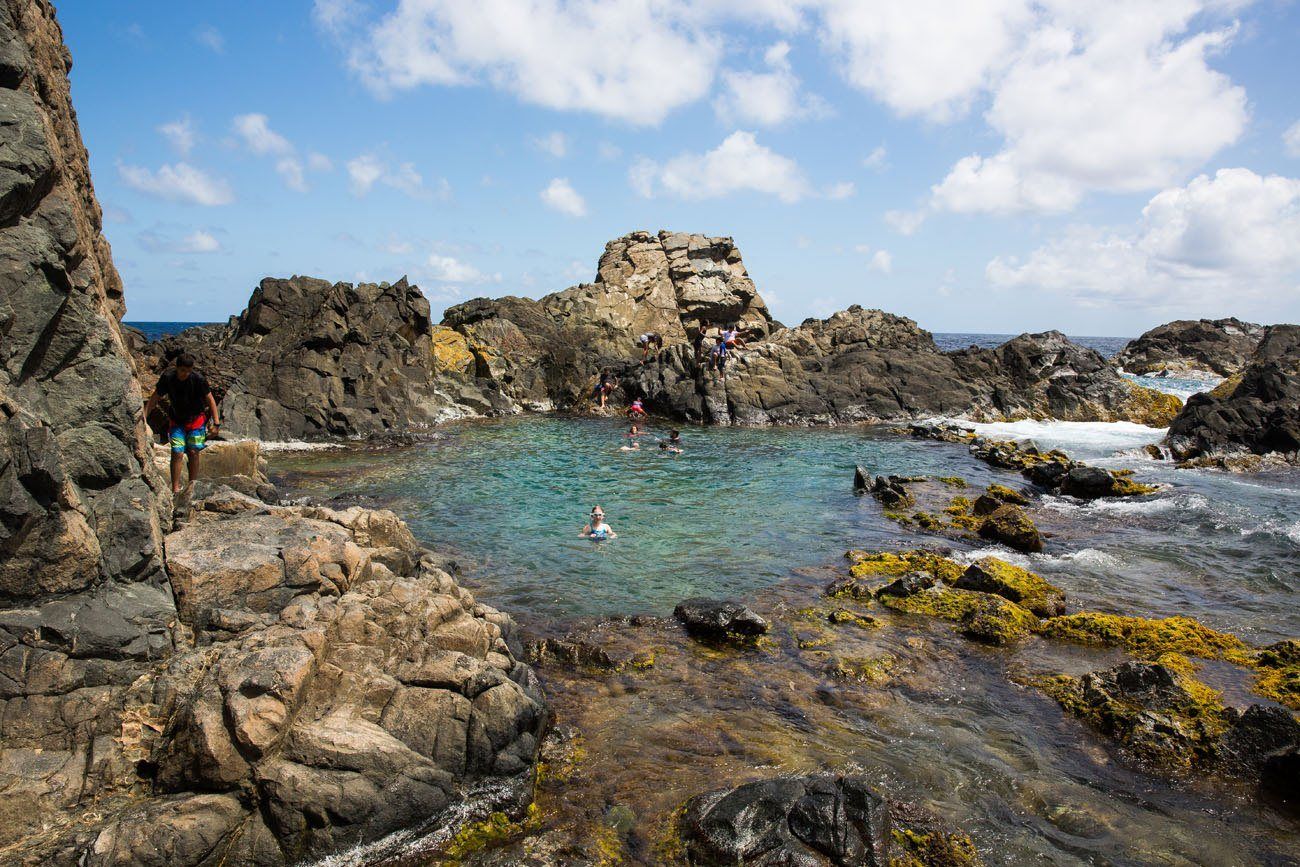 4. Go on an UTV Tour
A UTV is a four-wheel drive off-road vehicle. These are perfect for exploring the dirt roads and trails along the east coast of Aruba. Explore Arikok National Park and the dry, desert areas around the Ayo and Casibari Rock Formations. De Palm Tours offers UTV tours of Aruba.
5. De Palm Island
De Palm Island is a coral island that has been transformed into an island getaway, complete with restaurants, places to go snorkeling, banana boat rides, and even a zip line.
For more information, visit the De Palm Island website.
6. Enjoy the view from the California Lighthouse
The California Lighthouse sits atop a hill on the northern part of Aruba. For views over the island, you can pay a small fee to climb the lighthouse.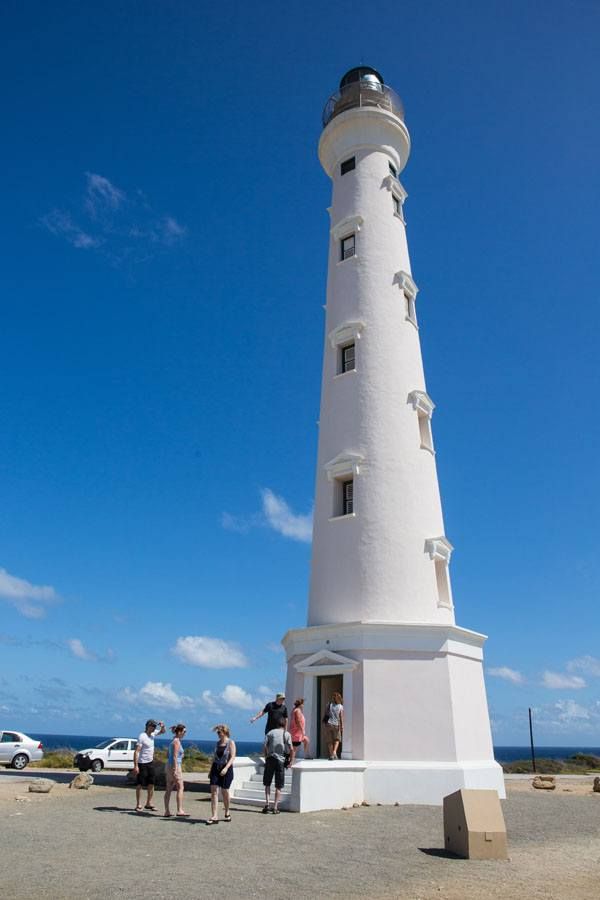 7. Learn to Kitesurf
Aruba is a windy place, perfect for windsurfing and kitesurfing. Hadicurari Beach is the place to go for kitesurfing lessons.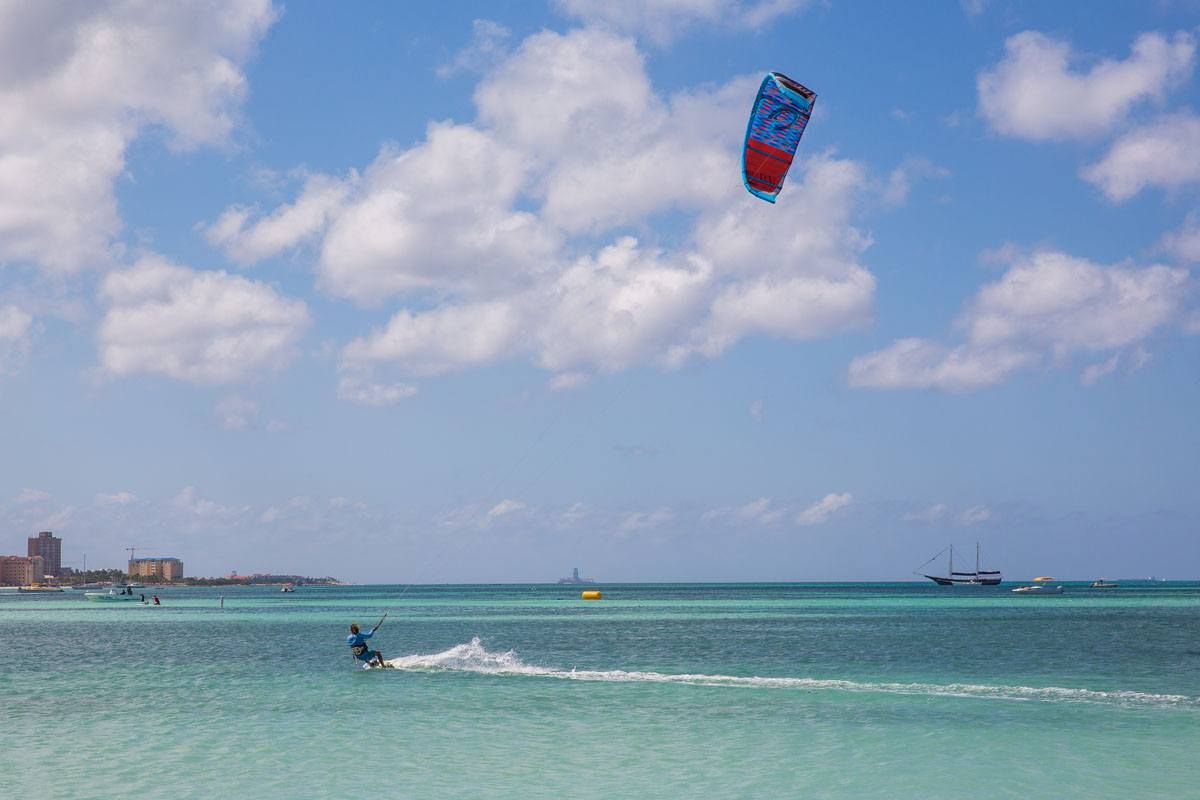 8. Cruise on the Crystal Clear Waters of Aruba
There are numerous options to cruise around Aruba. Take a snorkeling cruise, watch the sunset from a catamaran, or go on a happy hour cruise.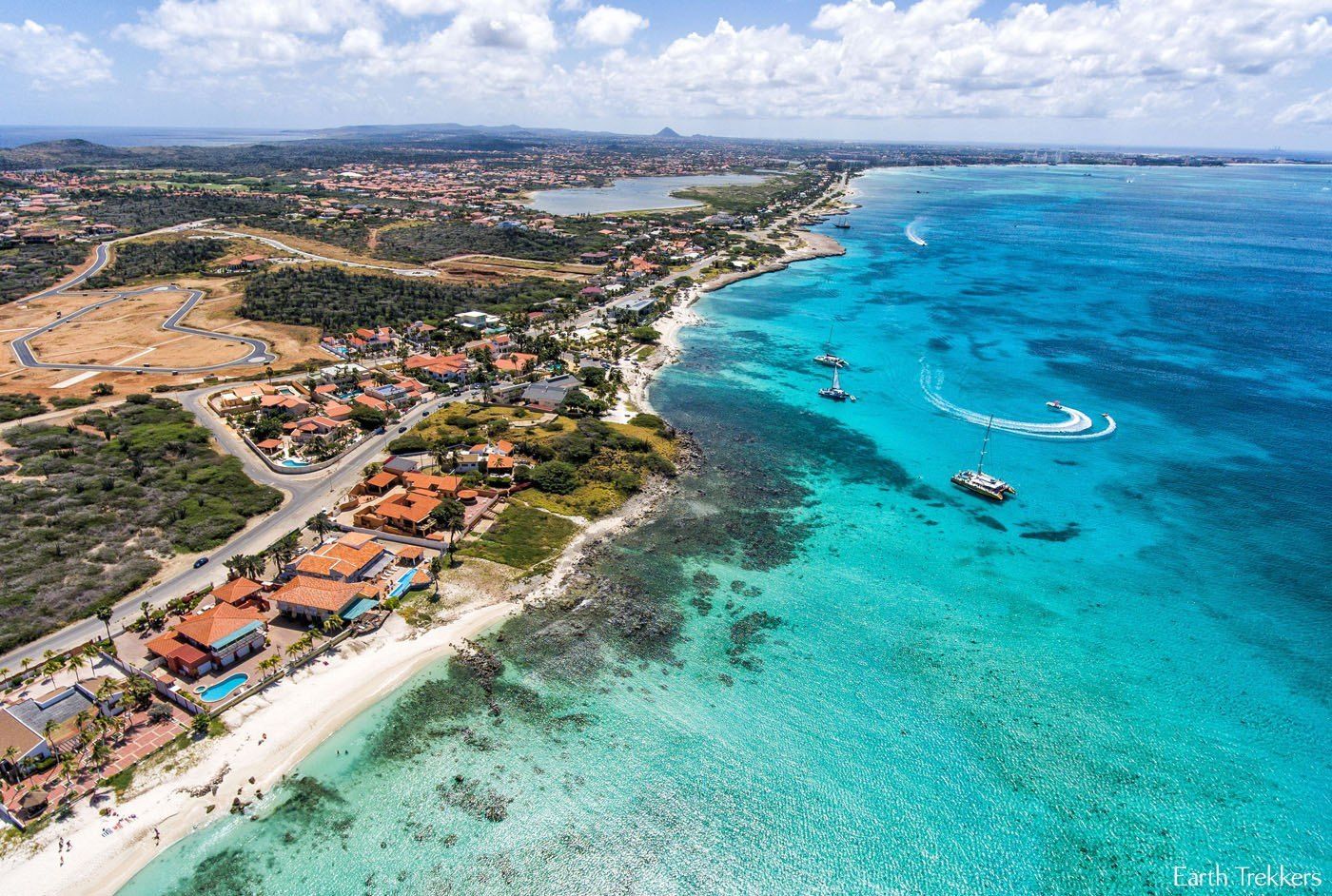 9. Go Shopping in Oranjestad
Jewelry stores are plentiful in Aruba and most of these can be found in Oranjestad, the colorful, capital city of Aruba. Or, visit Renaissance Mall, the place to go shopping at luxury retailers such as Dolce & Gabbana, Louis Vuitton, Gucci, Prada, and more.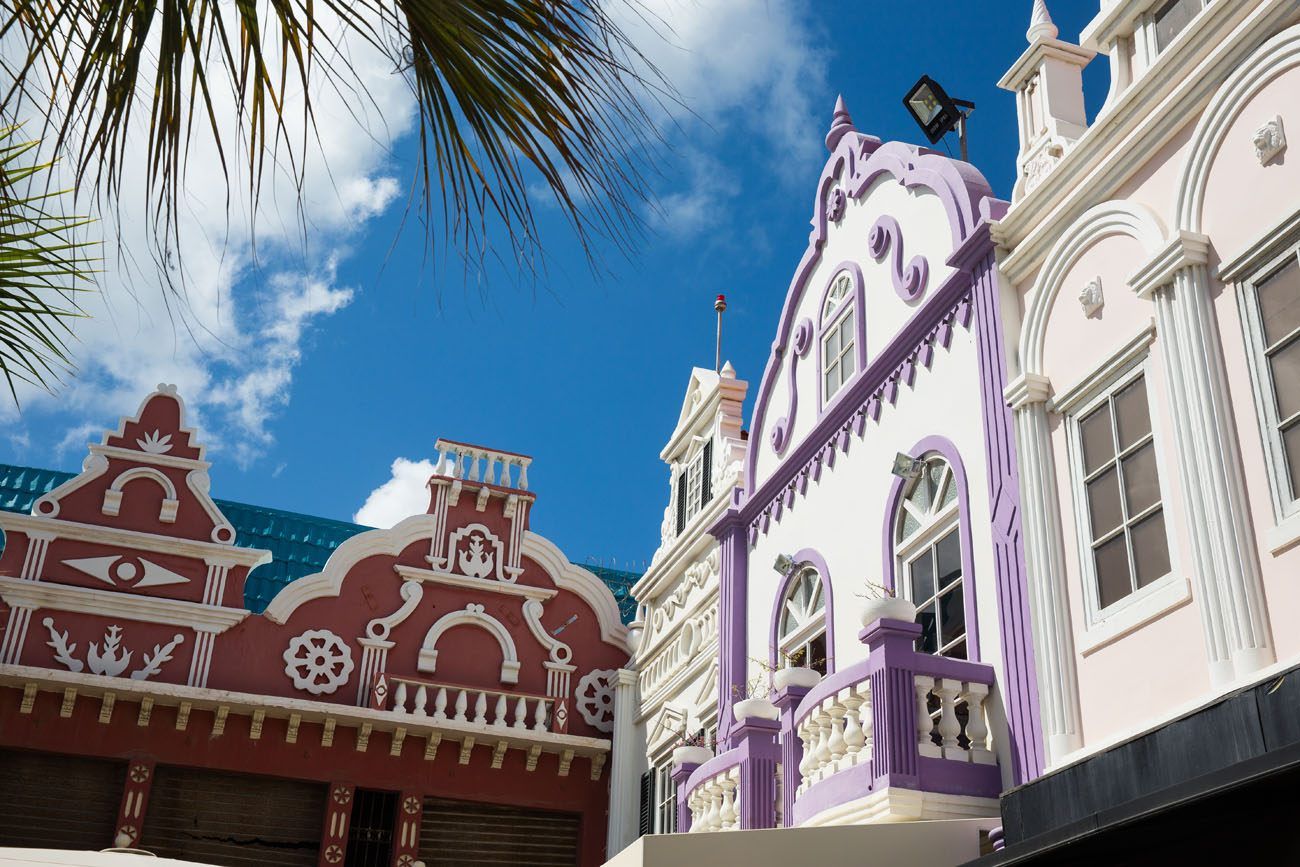 10. Ostriches, Donkeys, Butterflies, and more
Aruba may not have a zoo but it does have several animal sanctuaries, all offering different experiences. Feed ostriches at the Aruba Ostrich Farm, see kangaroos at Philip's Animal Garden, learn about 400 species of butterflies at the Butterfly Farm, or pet the donkeys at the Donkey Sanctuary.
11. Flamingo Beach at the Renaissance Resort
Instagram has made this a very popular spot in Aruba. It seems everyone wants to have their photos taken with the coral pink flamingoes here.
There are two ways to see the flamingoes: either stay overnight at the Renaissance Resort or pay $125 per person for one of the limited passes for non-guests of the hotel. It's a lot of money to spend if you want to see some flamingoes, especially when there are so many gorgeous beaches you can visit for free.
If this is something you really want to do, consider staying at the Renaissance Hotel. You can get a room for as little as $260, depending on the season, and this gets you two days on the island. If you are traveling as a couple, this is a little more expensive than paying for the day pass, but you also get two days to visit the flamingoes, on a one night stay at the hotel. However, during peak season, hotel prices will be higher, so you will have to weigh the cost with the hotel stay versus just getting the one day pass.
How Much Time Should You Spend in Aruba?
In February, we spent four days here. This included the time for our flights to and from Maryland. Aruba does work for a quick getaway like this, giving you just enough time to explore the island and enjoy the beaches. Kara said that one more day would have been perfect, and I agree. Five days seems to be the perfect amount of time to spend in Aruba, but a lot of people visit for a week or longer.
Where to Eat
Eduardo's Beach Shack
We all loved this place. Eduardo's Beach Shack sells fruit smoothies, fresh fruit, acai bowls, and vegan protein balls. This is where we bought breakfast every morning…a delicious, healthy way to start to the day.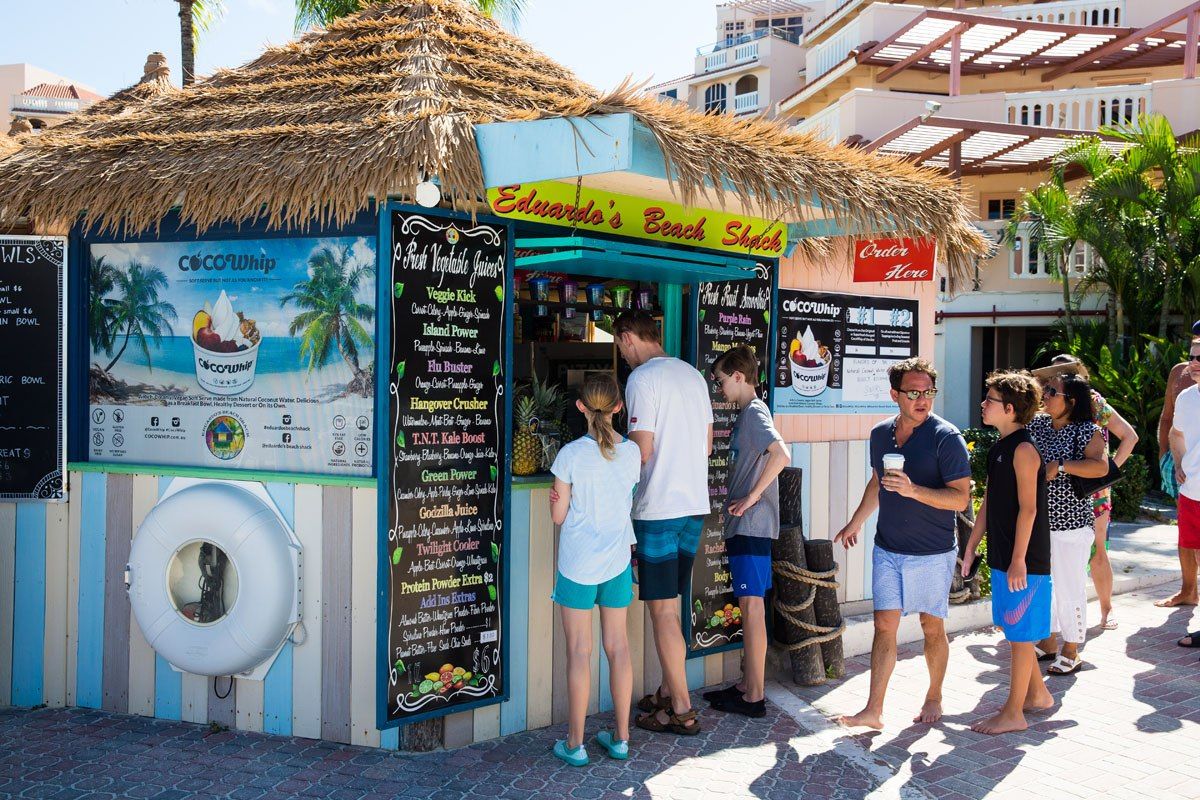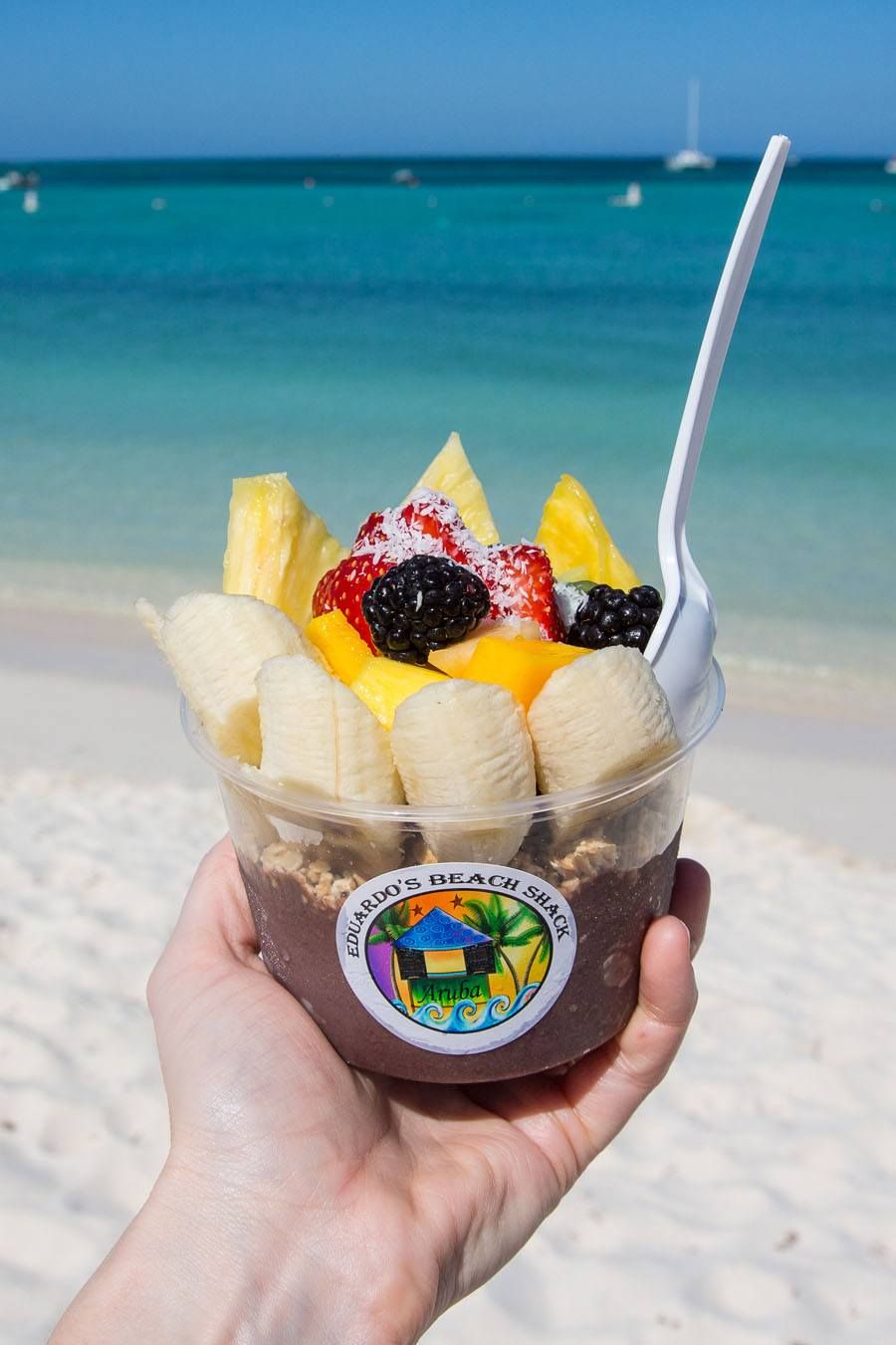 Azia Restaurant & Lounge
This is a new hip and trendy restaurant in Aruba. Azia serves Asian fusion food done tapas style. You order several small plates to share or keep to yourself. The cocktails are outstanding…we recommend the Pornstar Martini!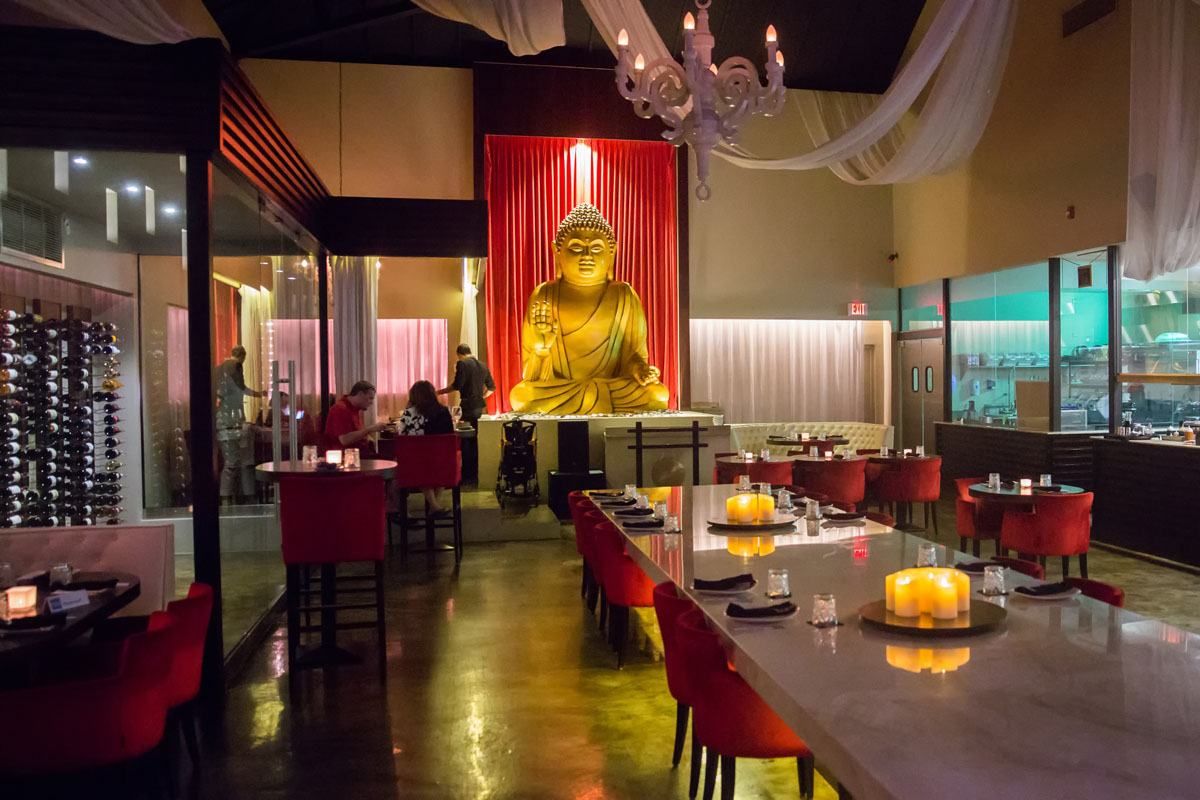 Bavaria German Restaurant
For a taste of Bavaria in Aruba, this is the place to be. Dine on sauerbraten and Wiener Schnitzel and sample German and Belgium beers off of their extensive beer menu. Make sure you leave room for dessert!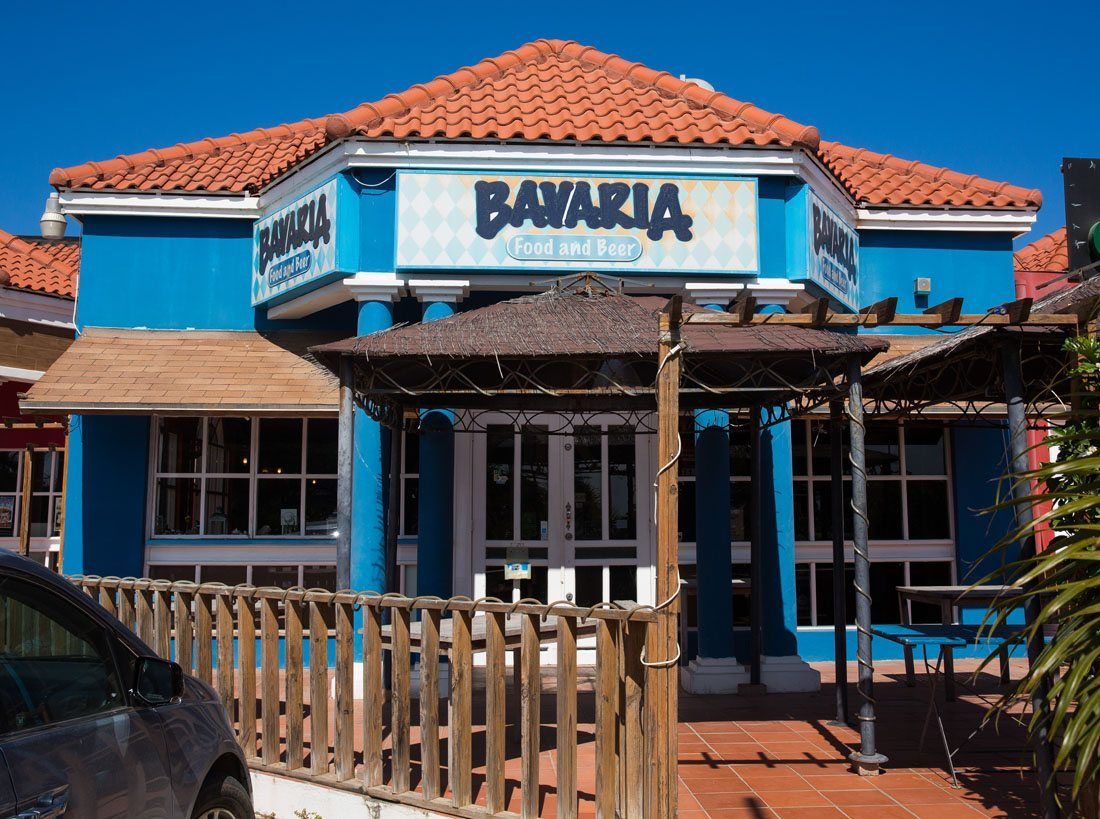 Dutch Pancake House
Ever had a Dutch pancake? This you have to try!! Want a pancake topped with fruit and ice cream? How about one topped with ham, walnuts, brie, and honey? The choices are endless and the food is delicious!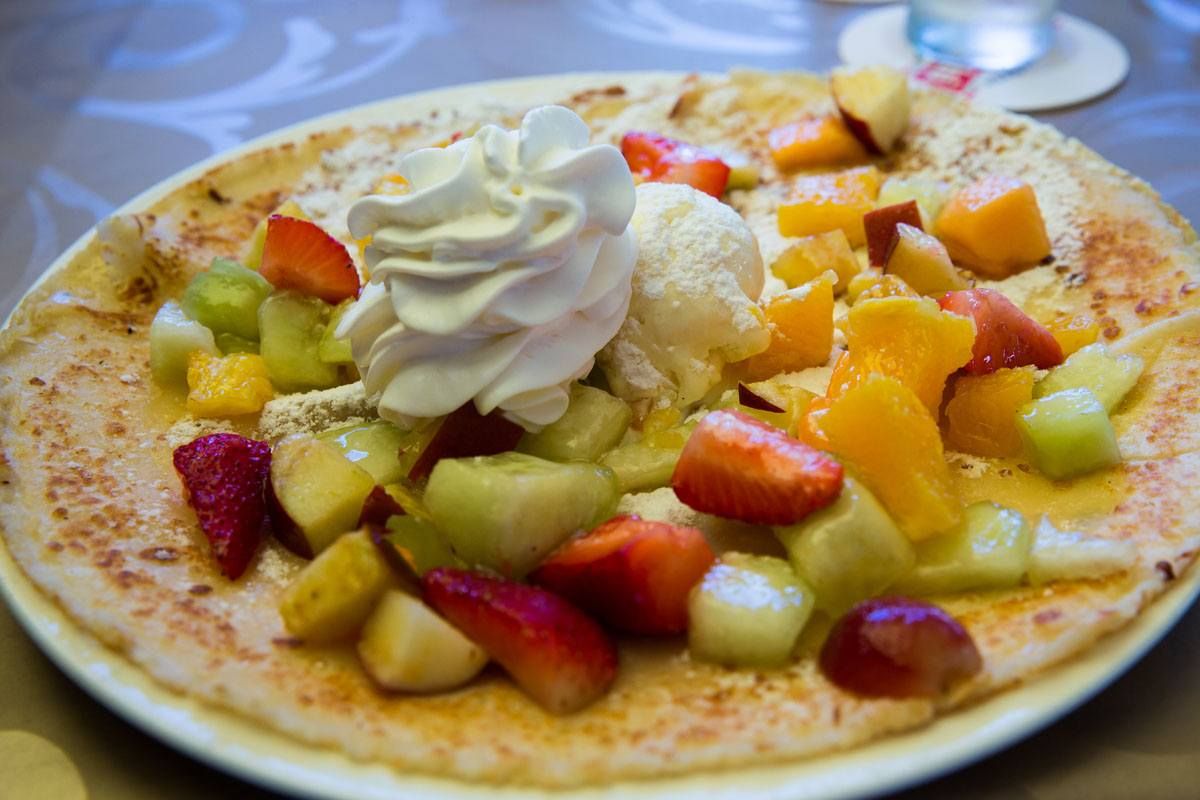 Zeerovers
This spot has more of a "local" feel to it than the restaurants located around the resorts. Zeerovers is located in Savaneta, about a half an hour drive south of Palm Beach. This restaurant serves today's freshly caught fish. The best part of this experience is dining on the open-air deck with views of the ocean. Zeerovers is nothing fancy…think plastic tables and chairs. But the food is great and the prices are relatively cheap.
Pelican Nest Seafood Grill
This is a decent restaurant in Palm Beach. We loved it because the views from the pier are awesome and so are the drinks. At the end of the day, we would have our own little happy hour here.
Wacky Wahoo's
This is a place that we never made it to but wish we had. I spoke to a man at our hotel who spends two weeks every year in Aruba and eats here half the time. Wacky Wahoo's also gets rave reviews for their seafood on Trip Advisor. If this is a spot you want to try, call for a reservation well in advance of your trip. They book up fast!
Where We Stayed
We stayed at the Holiday Inn Resort in Palm Beach. If you are looking for a mid-range hotel on Palm Beach, this is one to consider.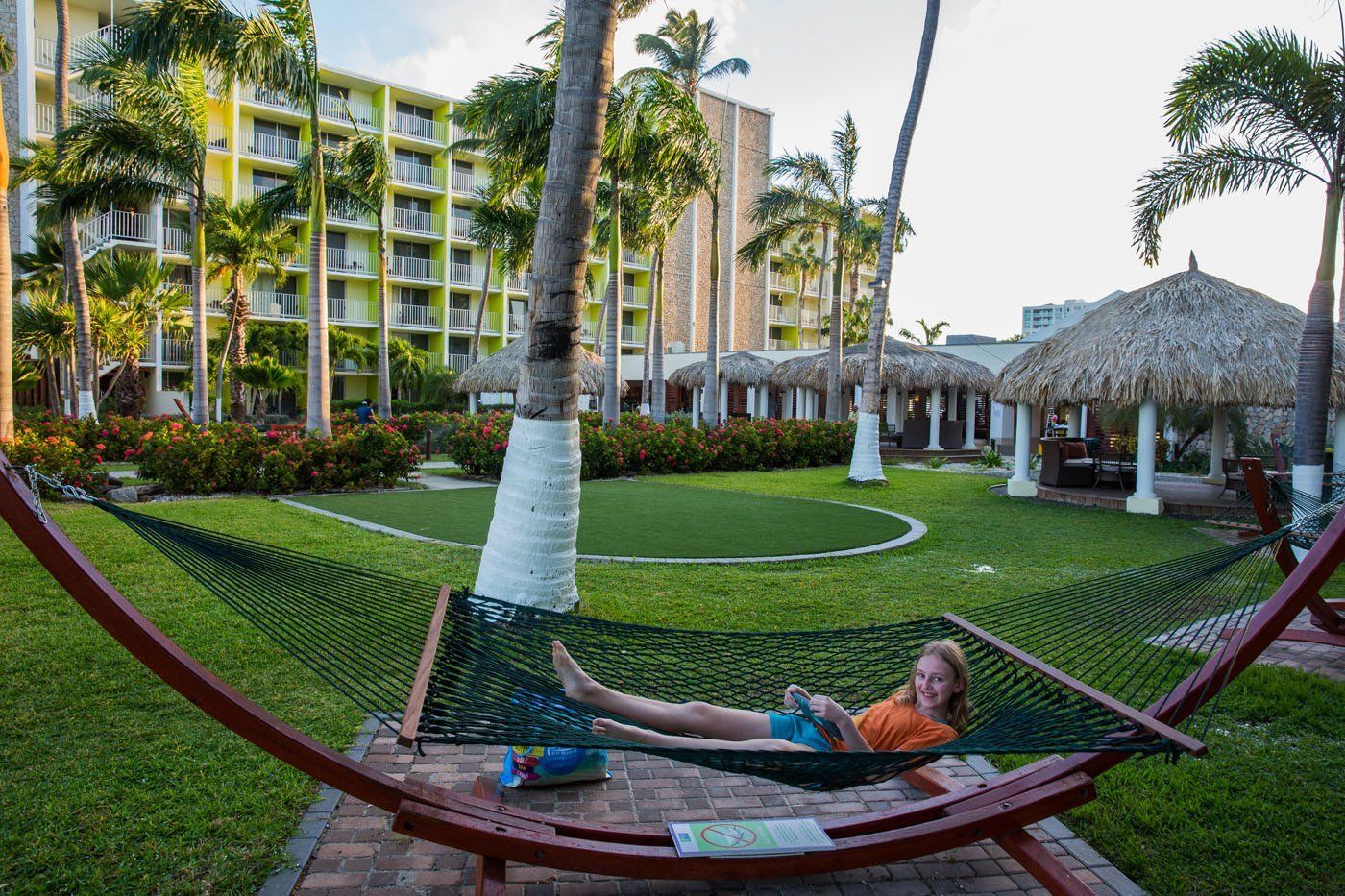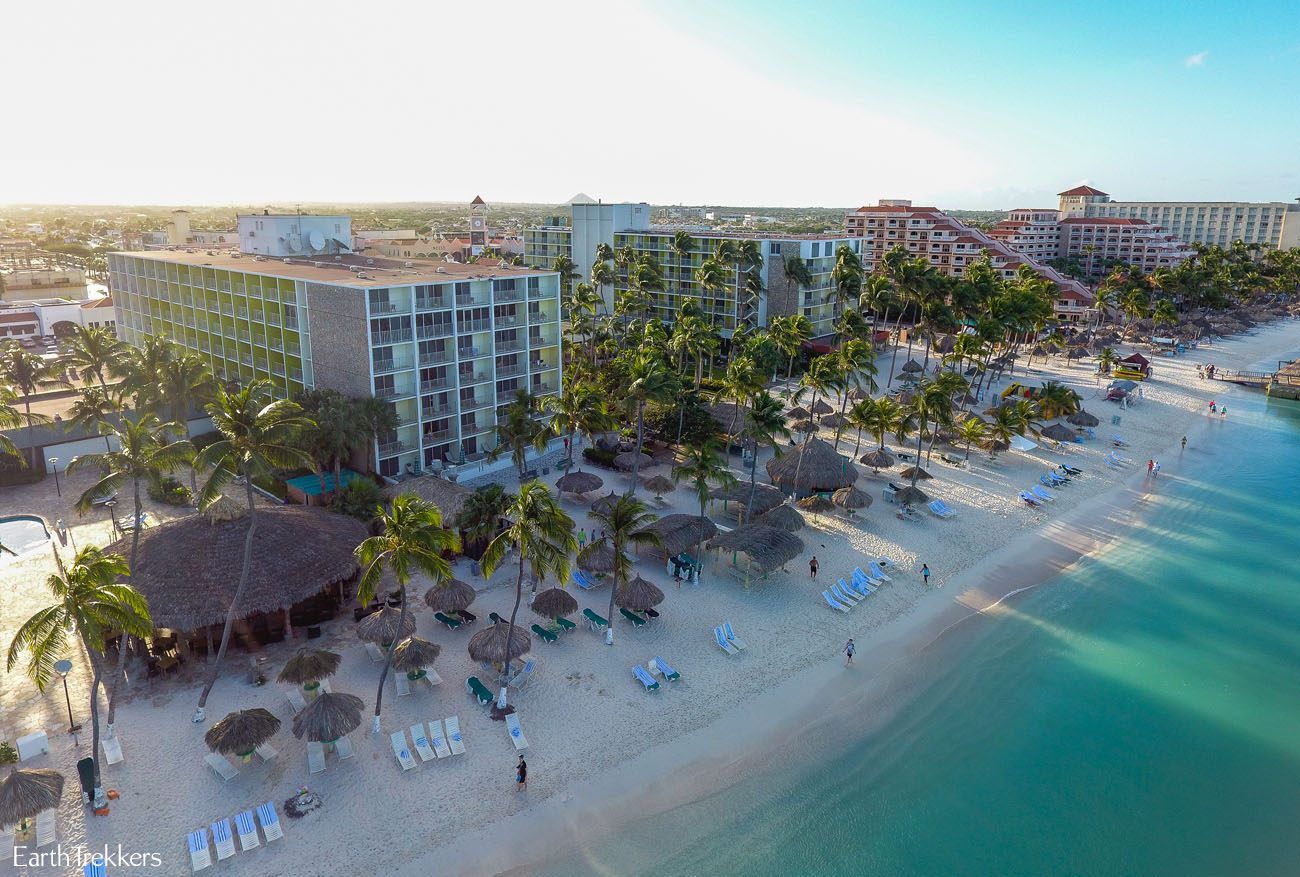 The Holiday Inn has an awesome location, being located smack in the middle of Palm Beach. It is within walking distance of many restaurants, including our favorite, Eduardo's Beach Shack. The beach is beautiful although it does get crowded midday. Our room was clean but it was a bit dated and worn.
Tim and I walked the length of Palm Beach several times. The Hyatt Resort and the Marriott both looked amazing, and the Ritz looked phenomenal.
More Ideas for Your Trip to Aruba
---
If you are planning a trip to Aruba and have any questions, feel free to comment below!! Cheers!
ARUBA: In our article Best Beaches in Aruba, we list 10 beautiful beaches to visit on the island. And don't miss beautiful Arikok National Park and Natural Pool, one of the best adventures in Aruba.
KEY WEST & THE FLORIDA KEYS: Learn how to plan the perfect trip to the Florida Keys with our Miami, Florida Keys, and Key West Itinerary. We also have detailed guides on Things to Do in Key West, the Best Restaurants in Key West, and top experiences along the Florida Keys. From Key West, learn how to plan a day trip to Dry Tortugas National Park.
US VIRGIN ISLANDS: If the US Virgin Islands is on your travel wish list, check out our 7-day US Virgin Islands Itinerary, plus our articles on Things to Do in St. Thomas and Things to Do in St. John. On your trip, don't miss Virgin Islands National Park, one of the most beautiful national parks in the USA.
TRAVEL INSPIRATION: For more travel ideas, here are 10 unique destinations to put on your travel wish list and 10 cool destinations to visit during the winter holiday season.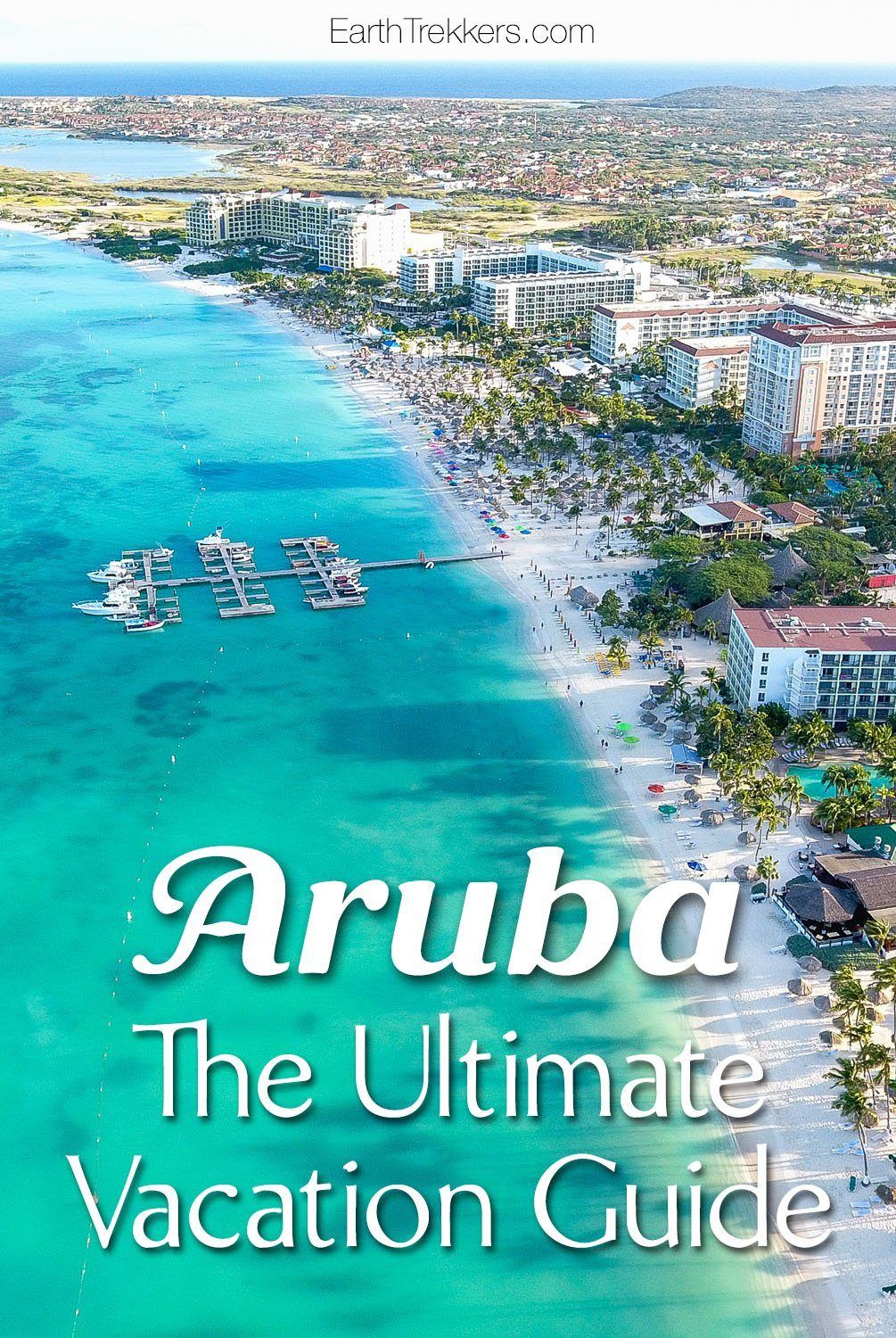 Note: This post contains affiliate links. When you make a purchase using one of these affiliate links, we get paid a small commission at no extra cost to you.
All rights reserved © Earth Trekkers. Republishing this article and/or any of its contents (text, photography, etc.), in whole or in part, is strictly prohibited.