Wellington is a beautiful city on the North Island of New Zealand. It is packed with fabulous bars, restaurants, coffee shops, and breweries. Walking the waterfront is a must-do, as is visiting Te Papa and riding the historic cable car.
In this guide, we list 10 of the best things to do in Wellington plus where to eat and where to stay. From Wellington, you can also take several day trips, so I'll list those as well.
Let's get started.
Interesting Facts about Wellington
Wellington is the capital of New Zealand. It sits on the southwest tip of the North Island, near the Cook Strait.
If you have plans to visit both the North and South Islands, Wellington is the location of the ferry terminal on the North Island. It's well worth adding a day or two in Wellington to visit the sites in and around town. There is an international airport here as well.
Wellington is one of the world's most livable cities. It has a diverse culture, it is a leading financial center in Oceania, and it is renowned for its creative innovation and film production. The west suburbs of Wellington are referred to as 'Wellywood' and the Lord of the Rings trilogy, The Hobbit trilogy, King Kong, and Avatar were partially filmed here. In fact, touring Wētā Workshop is one of the best things to do in Wellington.
This city is home to a huge number of coffeehouses. I read that the Flat White was perfected in Wellington (although depending on the source, it may have also been invented in Sydney, Australia).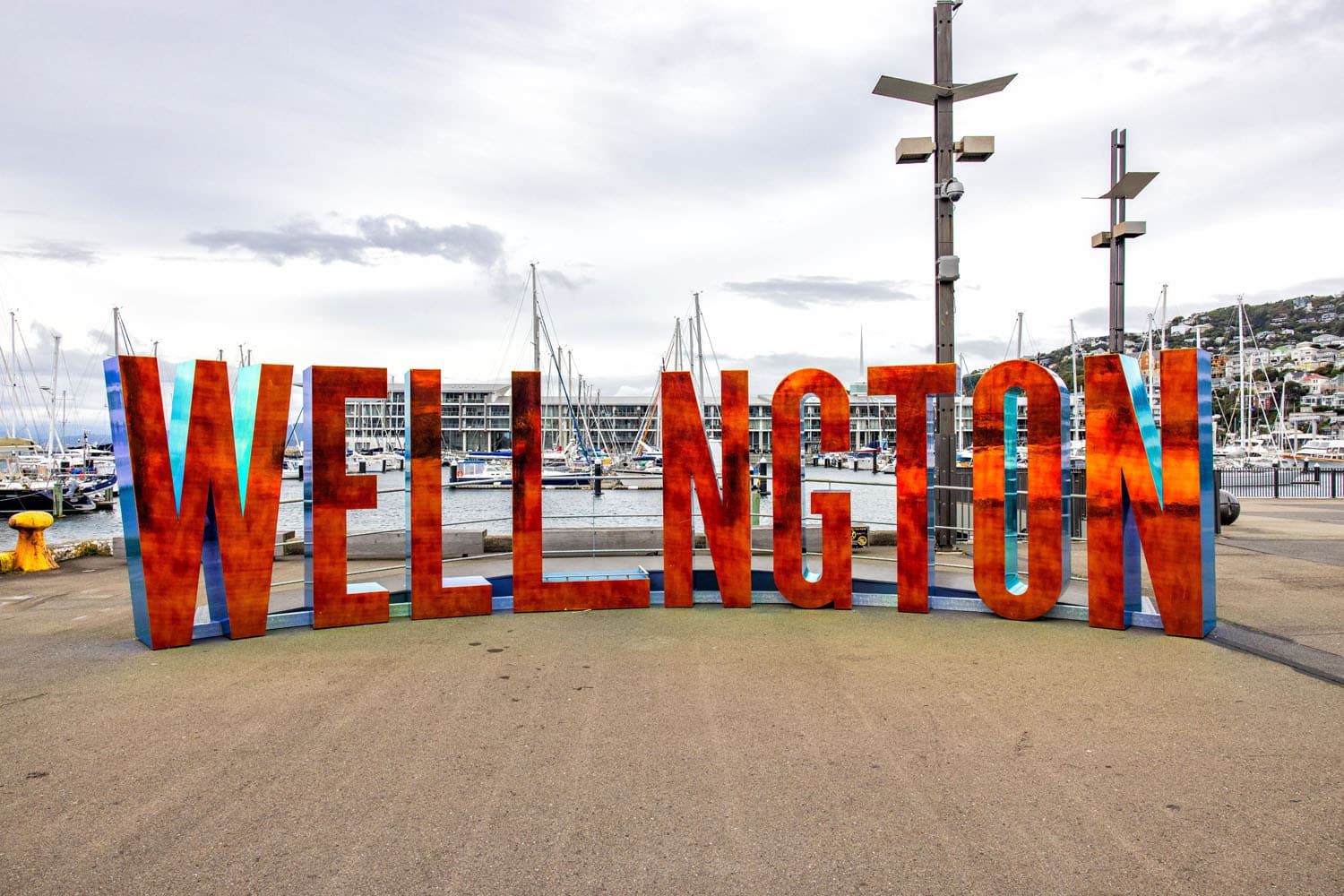 Best Things to Do in Wellington
1. Visit the Te Papa Museum
The Te Papa Museum, which also goes by the longer name of the Museum of New Zealand Te Papa Tongarewa, is New Zealand's national museum. Te Papa is Māori for 'the treasure box.'
This museum opened in 1998 and on display are historic artifacts from New Zealand, Māori cultural treasures, English and French paintings and furniture, and a massive collection of fossils, herbs, and animal specimens. One of the most famous attractions in Te Papa is the colossal squid, which is over 4 meters long.
With its wide range of exhibits, this is an interesting museum to visit for all ages. A visit here generally lasts 2 to 3 hours.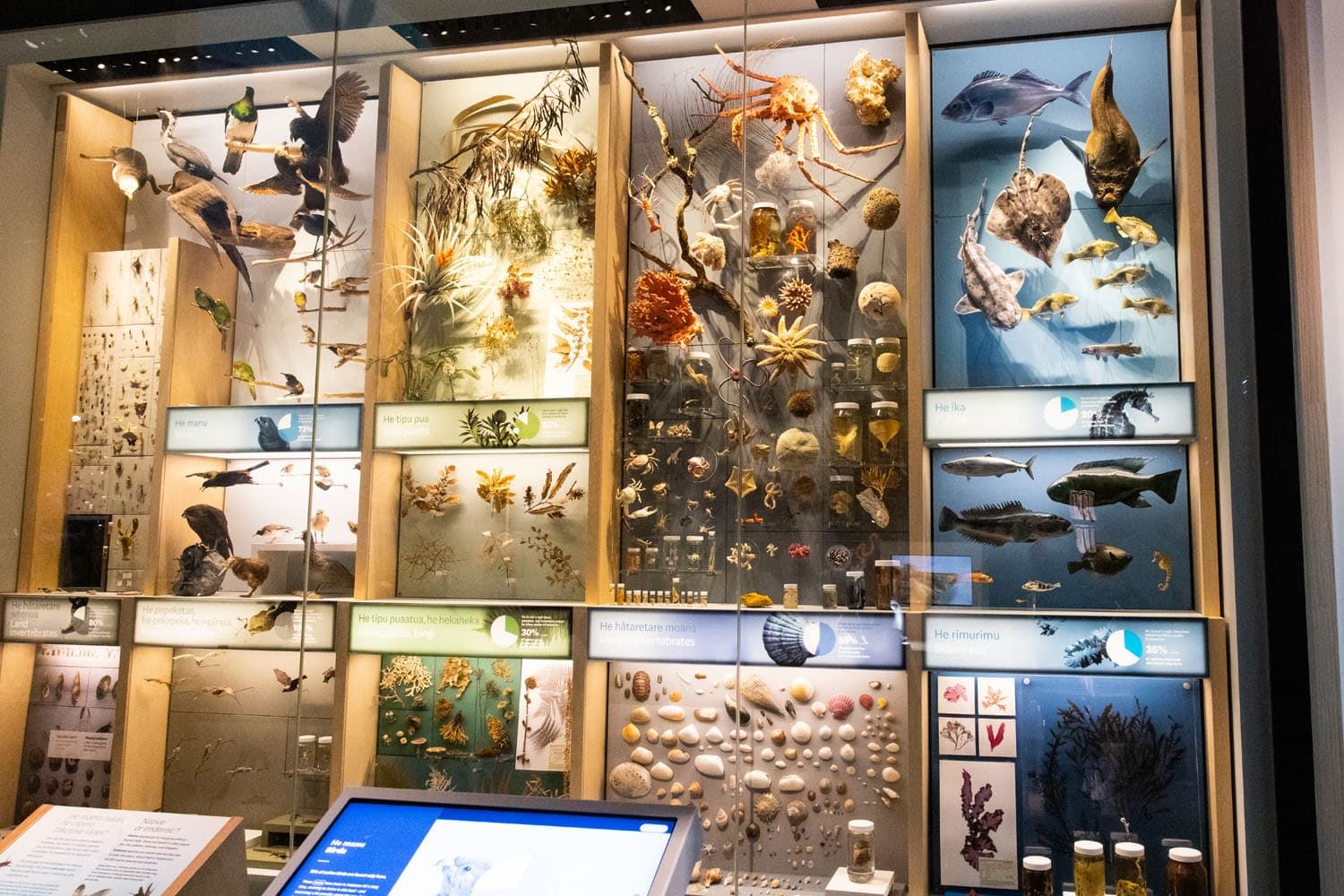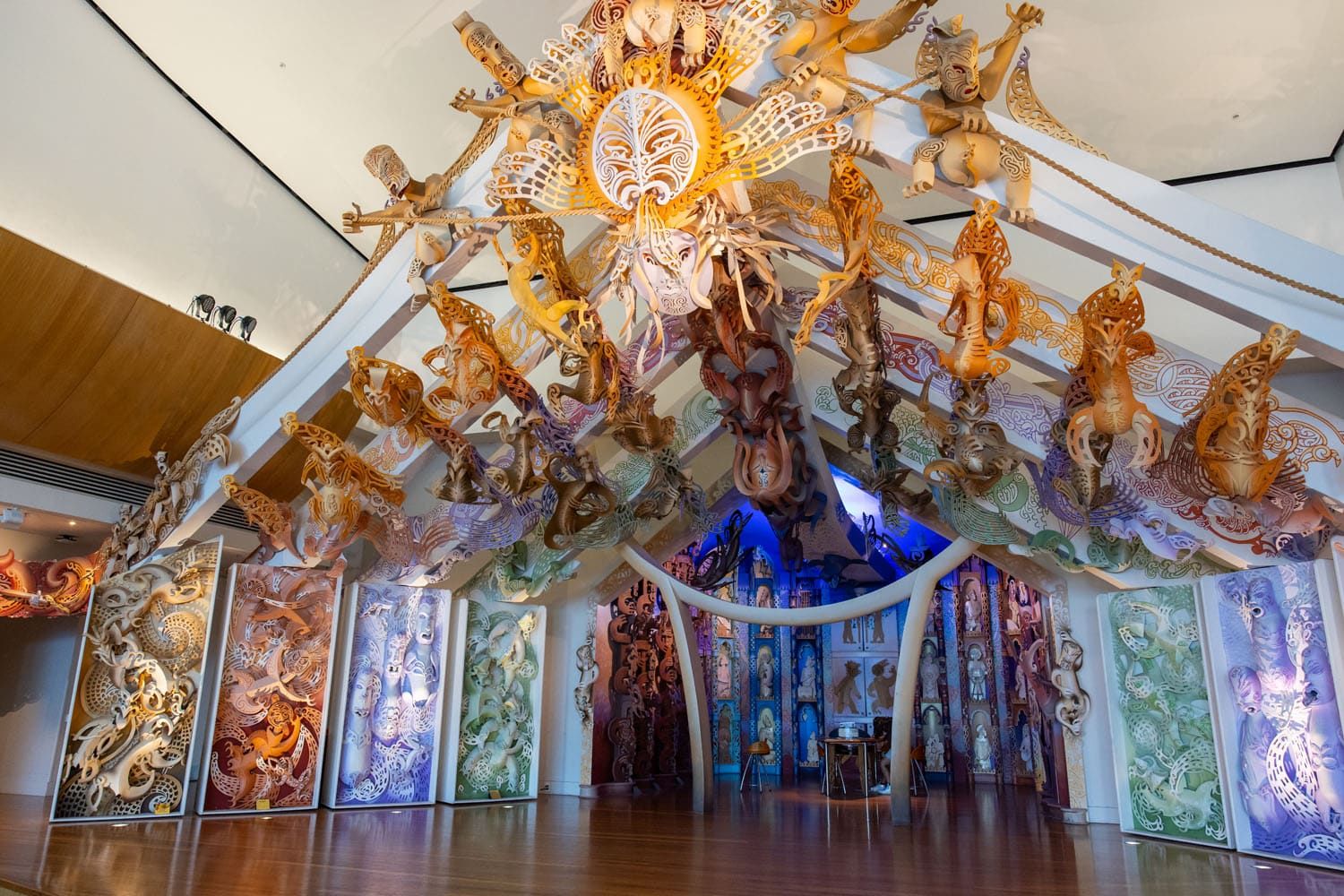 PRO TRAVEL TIP: For an interesting view of Wellington, visit the top floor of the museum. There is an outdoor patio here where you can look out across the waterfront.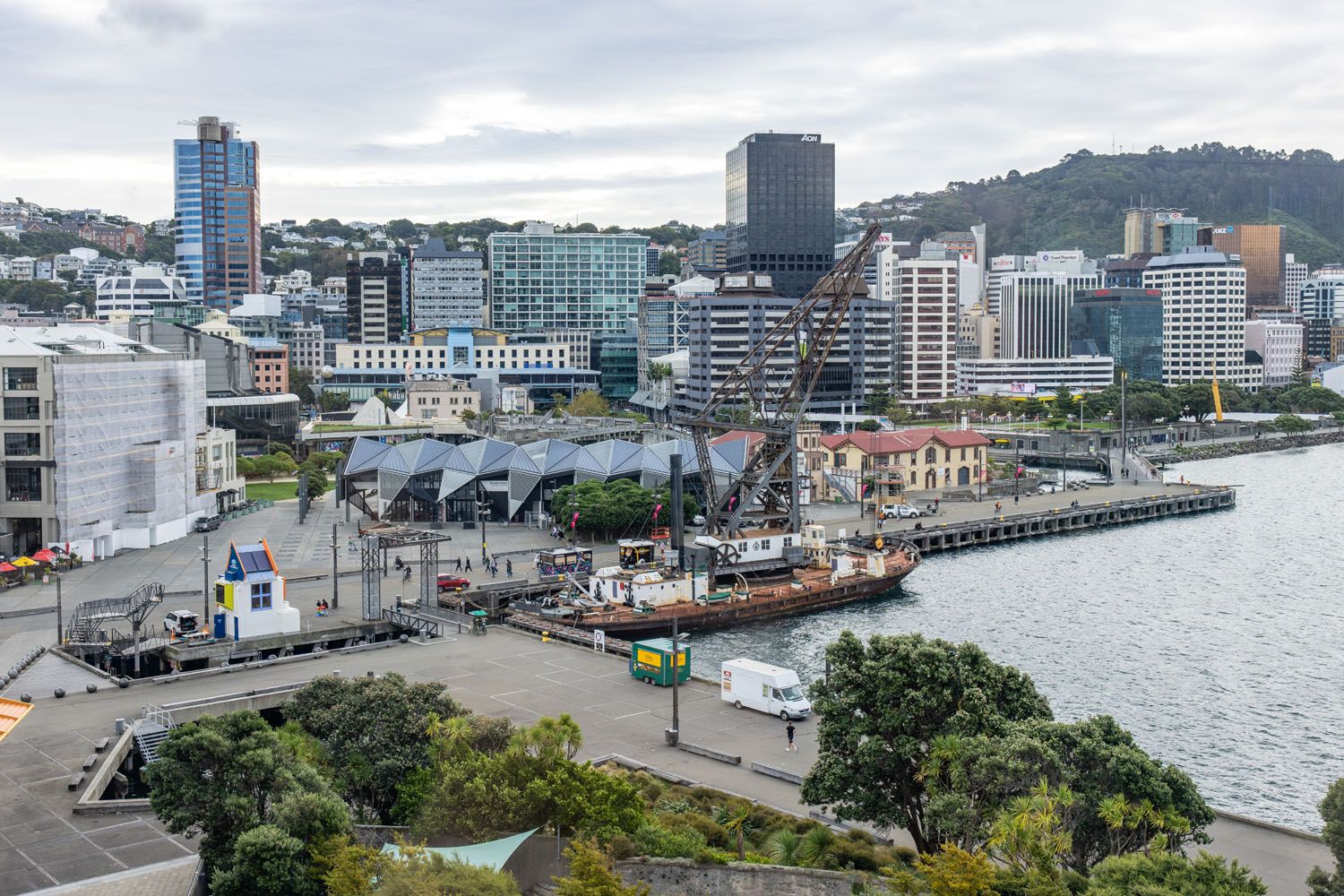 View from the top floor of the Te Papa Museum
For hours and pricing, and information about temporary exhibits, visit the official website.
2. Stroll along the Waterfront
One of the best things to do in Wellington is to stroll along the waterfront. A walking path runs along the harbor, from Queens Wharf to Oriental Bay Beach.
On this walk, you will pass Te Papa, cross the Love Lock Bridge, and have the chance to see and photograph several sculptures (such as the Solace in the Wind (The Naked Man statue). There are several playgrounds located along this walk so it's also a great activity to do with kids.
The Solace in the Wind statue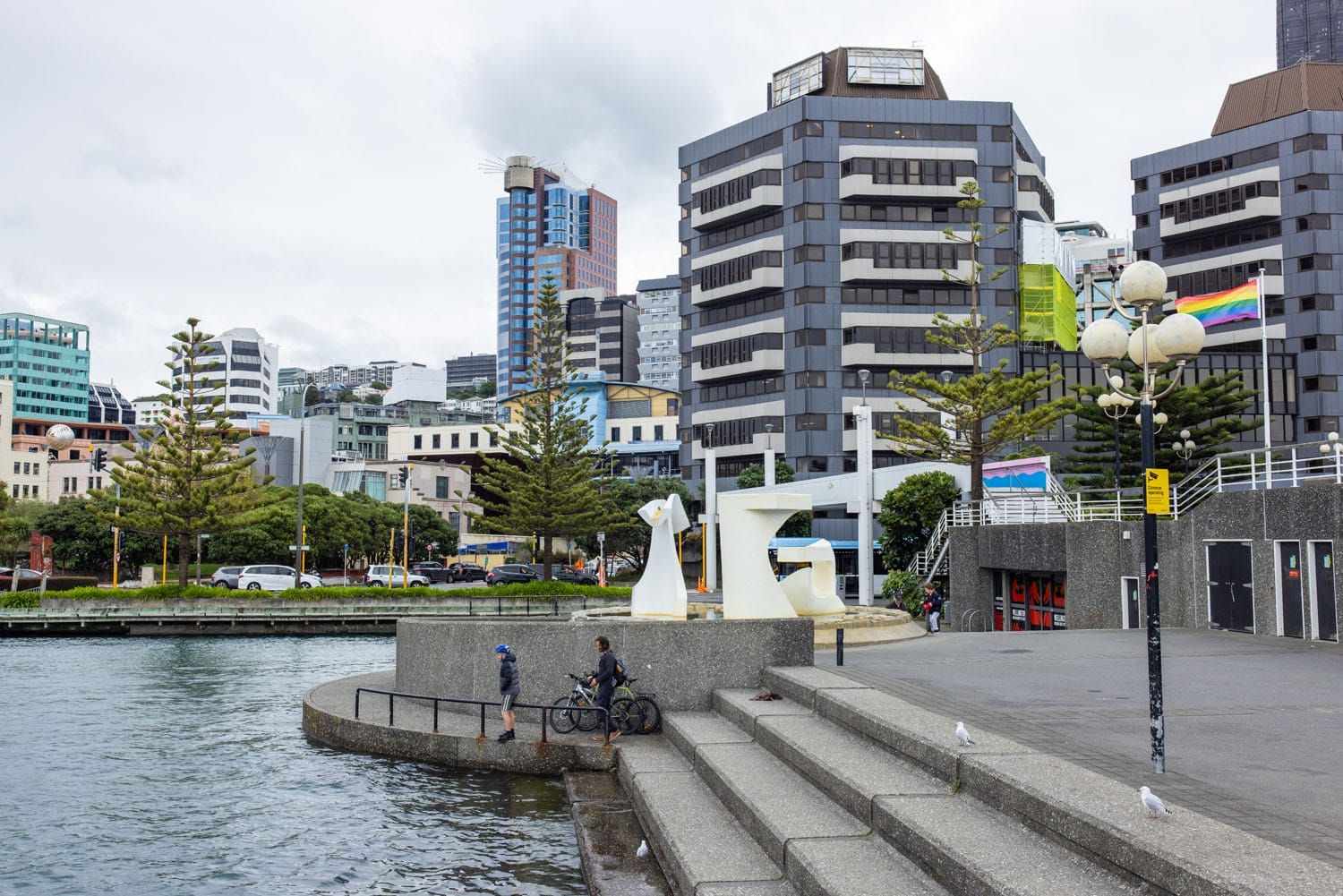 If you walk from Queen's Wharf to Oriental Bay Beach, it is a 2 km walk one-way that takes about 30 minutes. Portions of this walk go by different names, including the Commonwealth Walkway, the Great Harbour Way/Ara Moana, the Wellington Writer's Walk, and the Wellington Waterfront Walk. Basically, you walk the paved path that runs right along the edge of the marina.
The waterfront walk is also lined with a long list of cafes and restaurants, the perfect place to relax, have a bite to eat, along with coffee, wine, or beer.
3. Take a Photo with the WELLINGTON Sign
Located on the Wellington Waterfront Walk, this is one of the best photo ops in the city.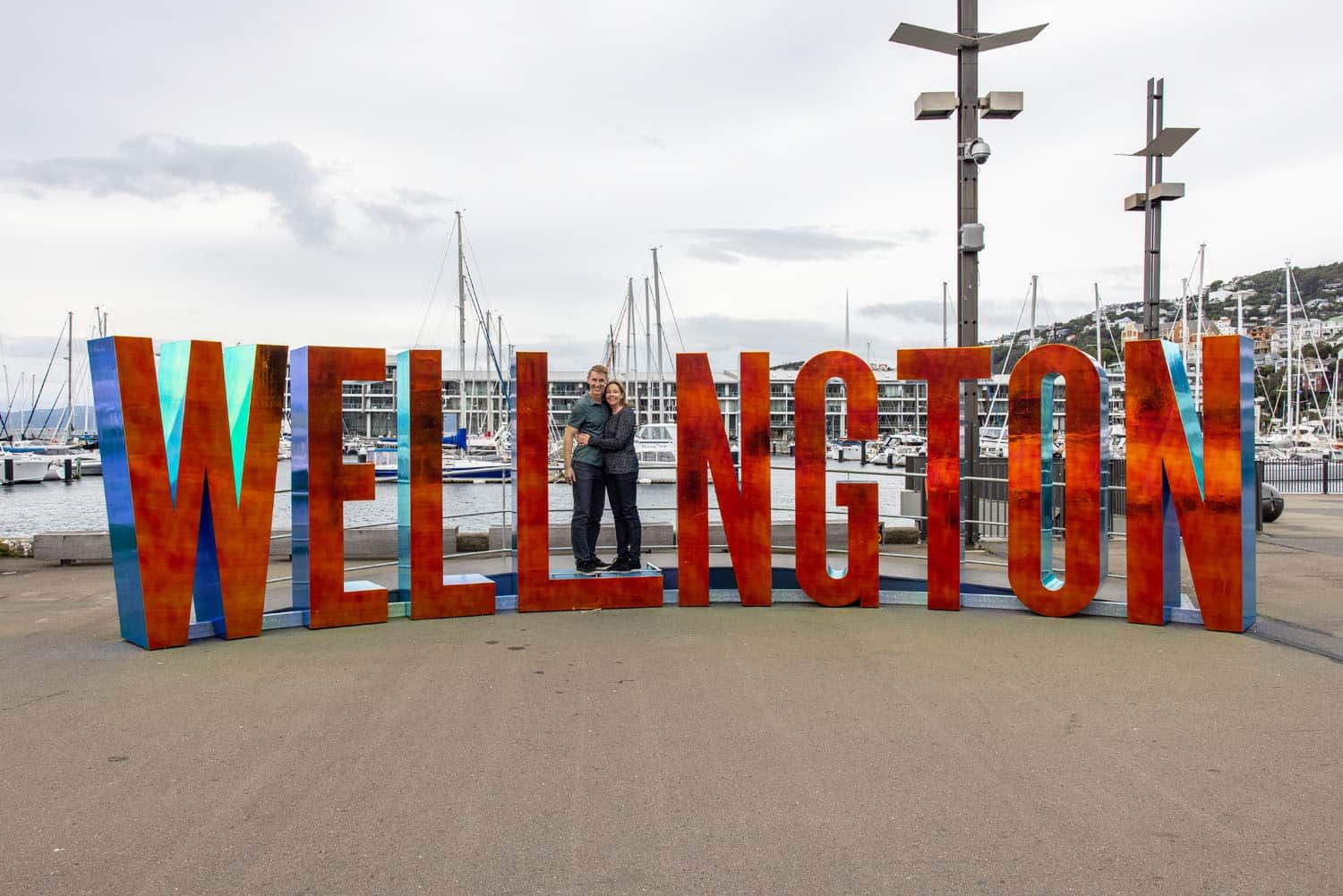 PRO TRAVEL TIP: The WELLINGTON sign is located next to the Te Papa museum, so it's easy to combine these together as you explore Wellington.
4. Visit Wētā lines Cave
On our first visit to Wellington, this was one of our favorite experiences. Tyler and Kara were just kids at the time and big fans of The Lord of the Rings, so touring this museum/shop was a big highlight for them.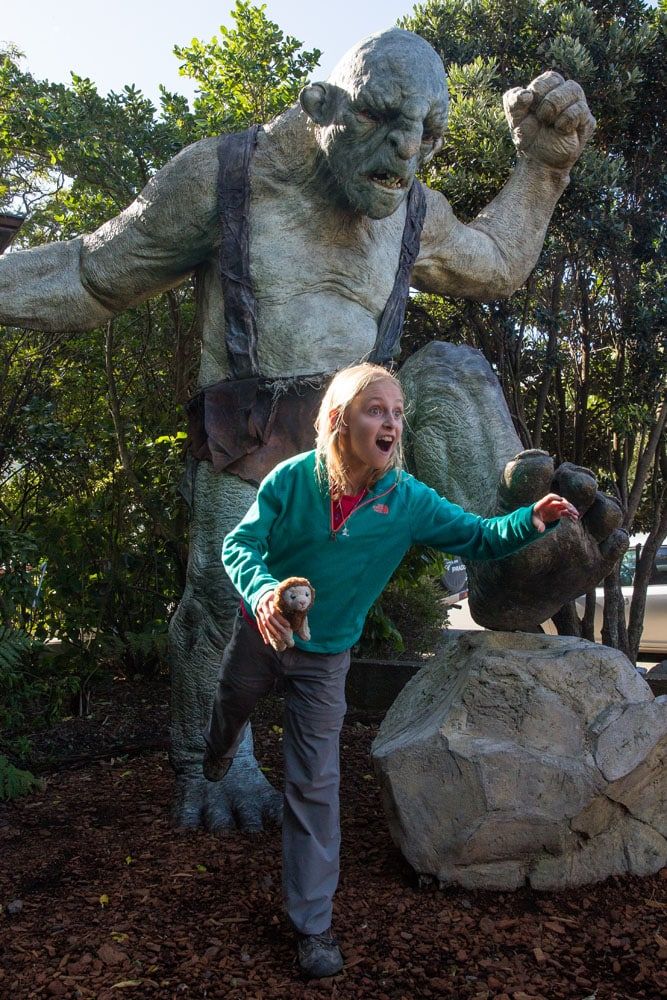 Wētā Workshop is a company that produces movie props and special effects. Director Peter Jackson used Wētā Workshop to produce the sets and props for The Lord of the Rings and The Hobbit trilogies. Weta Workshop also played a role in District 9, Rise of the Planet of the Apes, Mad Max: Fury Road, Thor: Ragnarok, Jumanji: The Next Level, and Avatar: The Way of Water, just to name a few (this list is very long).
At Wētā Cave, you can take a back scenes tour of the workshop, go shopping, and take selfies with the sculptures. Learn more about the tours and make your reservation in advance on the official website.
5. Mount Victoria Lookout
For the best view of Wellington, visit the Mount Victoria Lookout. The easiest way to get here is to drive to the lookout point, which is on Lookout Road.
Here is the view.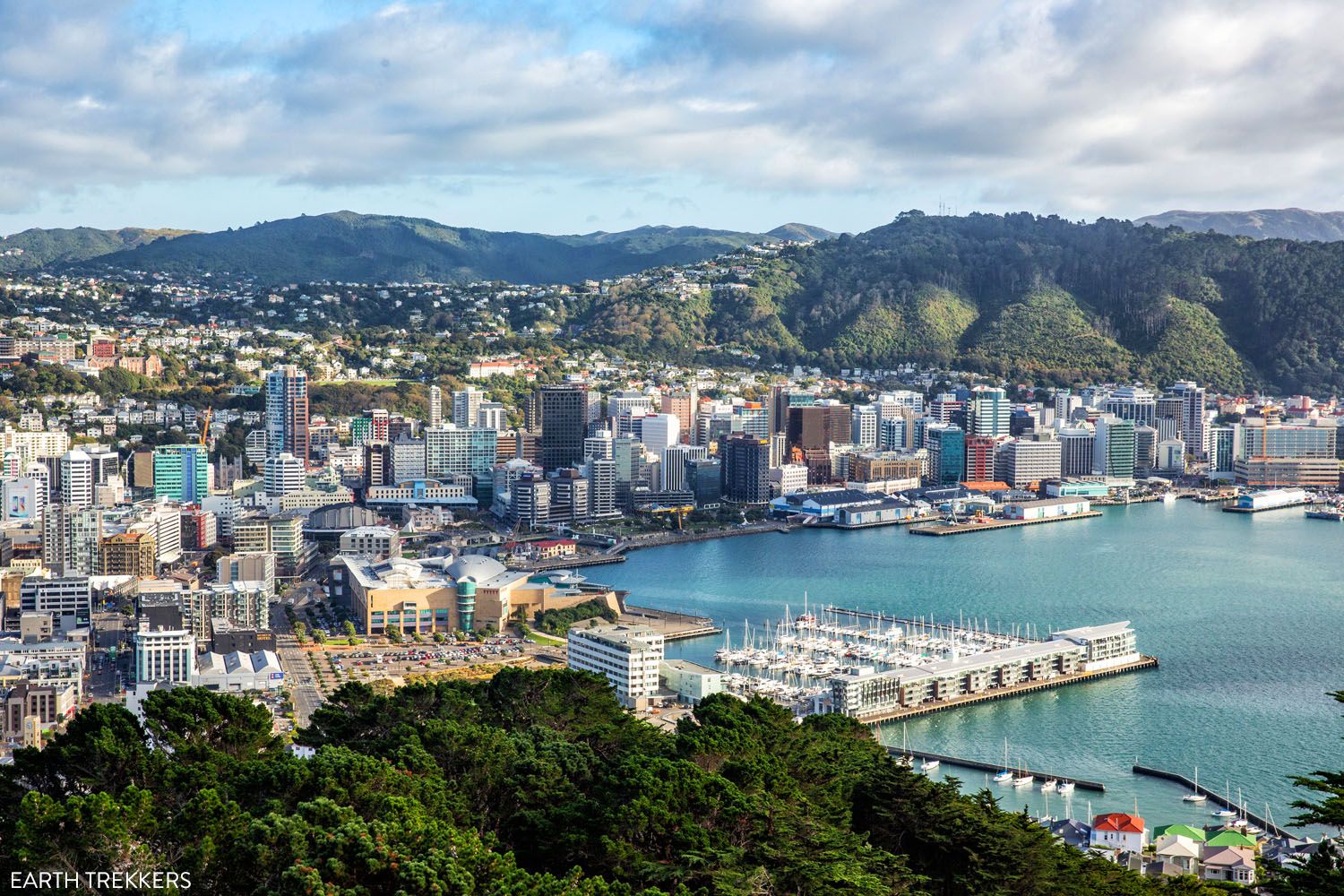 The view from Mount Victoria Lookout | Best things to do in Wellington
From the parking area at the lookout point, you can also go for a stroll in the Mount Victoria Town Belt, which is the adjacent park.
This park was used as a filming location for the Lord of the Rings The Fellowship of the Ring. The scene where Frodo and his hobbit friends hid from the Nazgul was filmed here. There are signs marking the filming locations in the park but even so, they can be hard to find. But if you are here with kids and they are fans of the LoTR or Hobbit series, this can be a fun thing to do.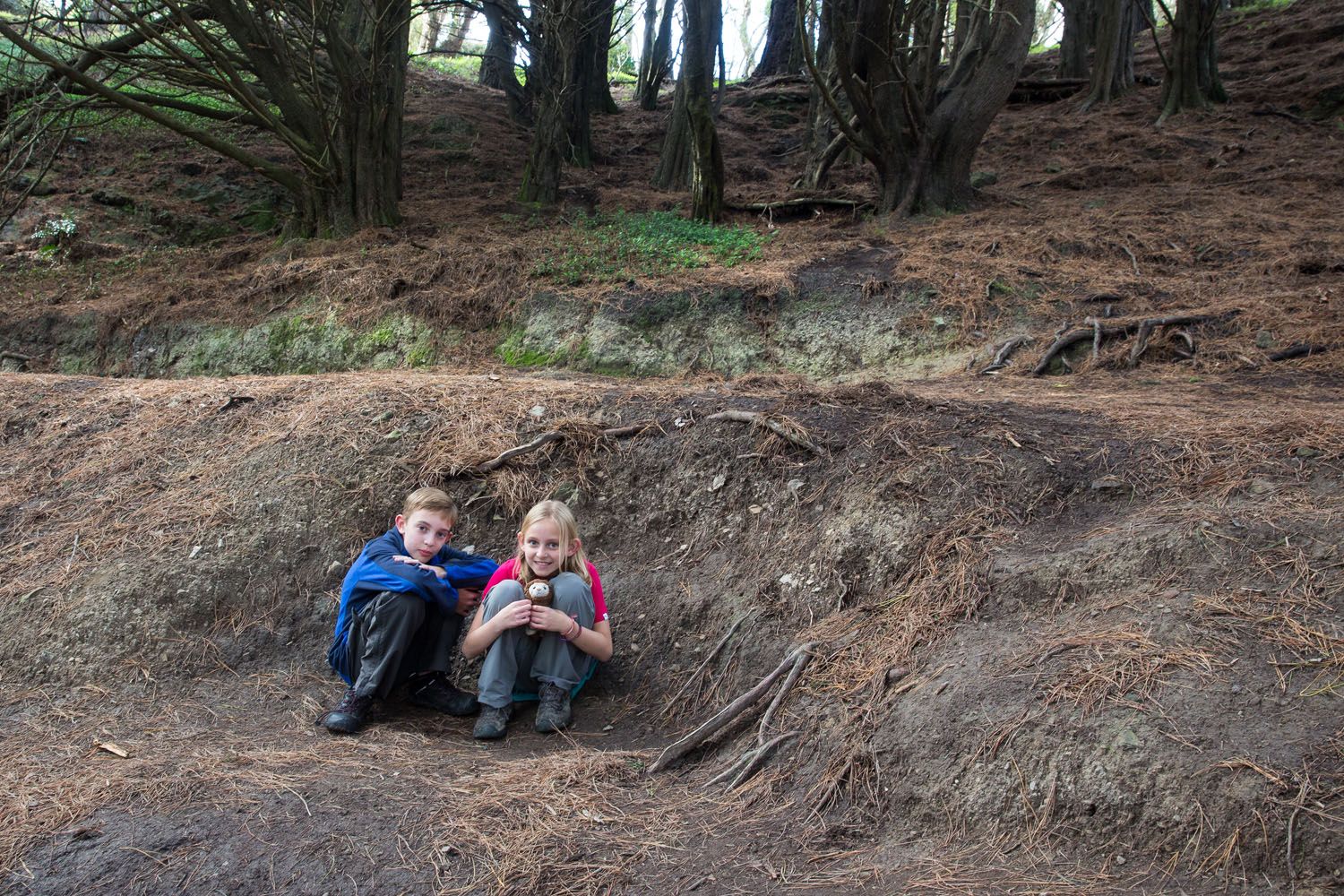 Tyler and Kara hiding from the Nazgul
6. Ride the Wellington Cable Car
The Wellington Cable Car is a funicular that connects the central business district with the Wellington Botanic Garden and a lookout point over the city.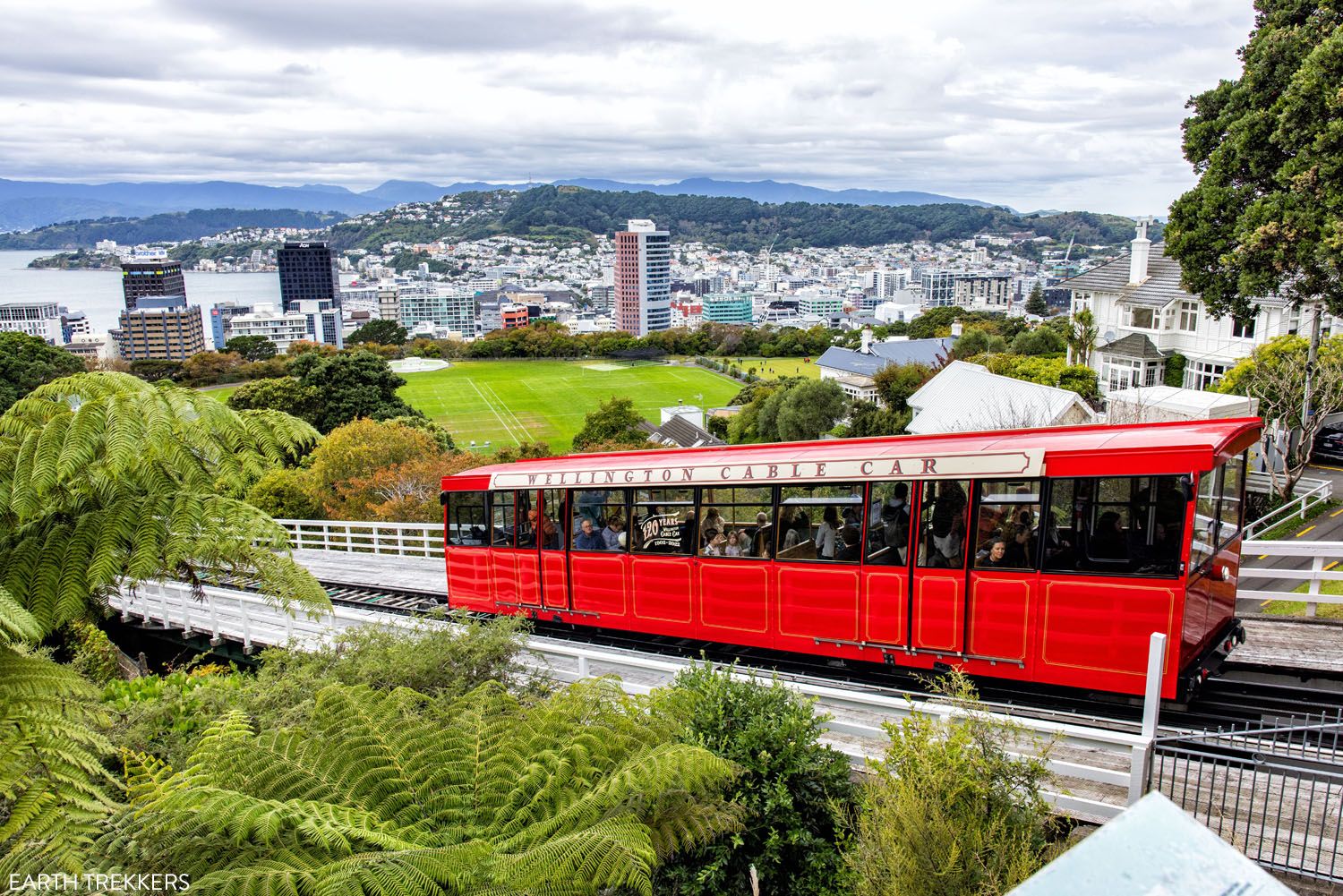 The bottom station is located on Lambton Quay, in the city center. It takes 5 minutes to travel to the top station at Kelburn Terminal. The cable car runs every 10 minutes from morning to evening.
For the timetable and pricing, visit the official website.
Once you arrive at Kelburn Terminal, there are a few things to do. Right next to the upper station is a very nice viewpoint over Wellington (where the photo above was taken).
You can learn more about the cable car at the Cable Car Museum. You can visit the planetarium at the Space Place (located inside of the Botanic Garden) or grab a bite to eat at the Cable Top Eatery. The Wellington Botanic Garden is located next to the Kelburn Terminal.
7. Wellington Botanic Garden
The Wellington Botanic Garden is a 25-hectare garden containing native and exotic plants. These gardens were established in 1868 and have been recognized as a Garden of National Significance by the Royal New Zealand Institute of Horticulture.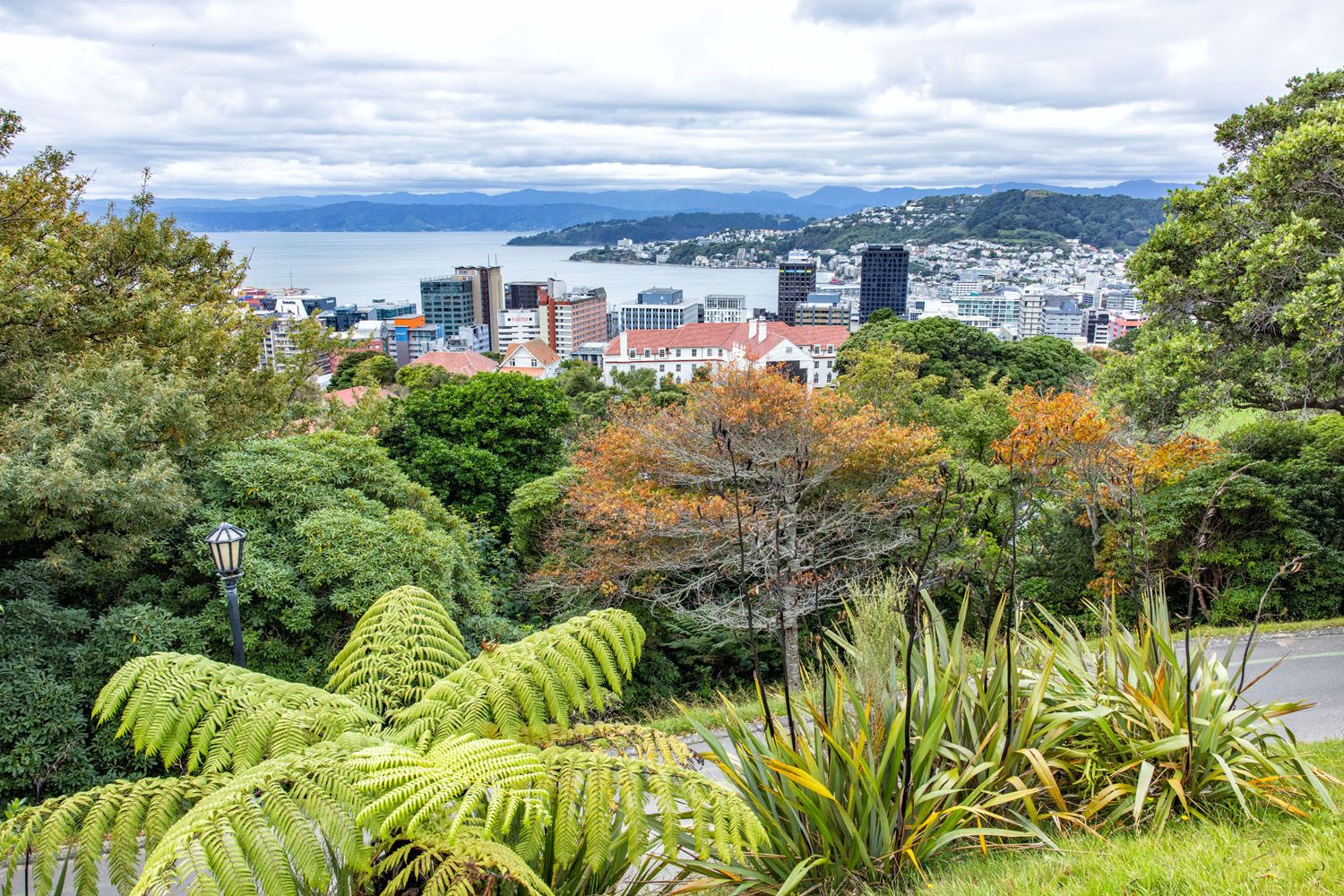 The view of Wellington from the Botanical Garden
Get here by riding the Wellington Cable Car from the city center. It is free to visit. Learn more on the official website.
8. Zealandia Ecosanctuary
Zealandia Te Māra a Tāne is an ecosanctuary that is located in Wellington. This native forest has been fenced off and is now a sanctuary for rare, native wildlife. Now safe from predators, the little spotted kiwi, the tuatara, and birds such as the tūī, kererū, and the kākā are once again thriving.
You can visit the sanctuary and do a self-guided walk or take a guided tour. Walking tours generally last 2 to 3 hours and are offered from dawn to dusk.
Learn more about tour options, hours, and pricing on the official website.
9. Cuba Street
Cuba Street is a colorful street in downtown Wellington that is lined with shops, bars, and restaurants. One of the most popular things to do in Wellington is to spend an afternoon or evening on this street, visiting the restaurants and shopping.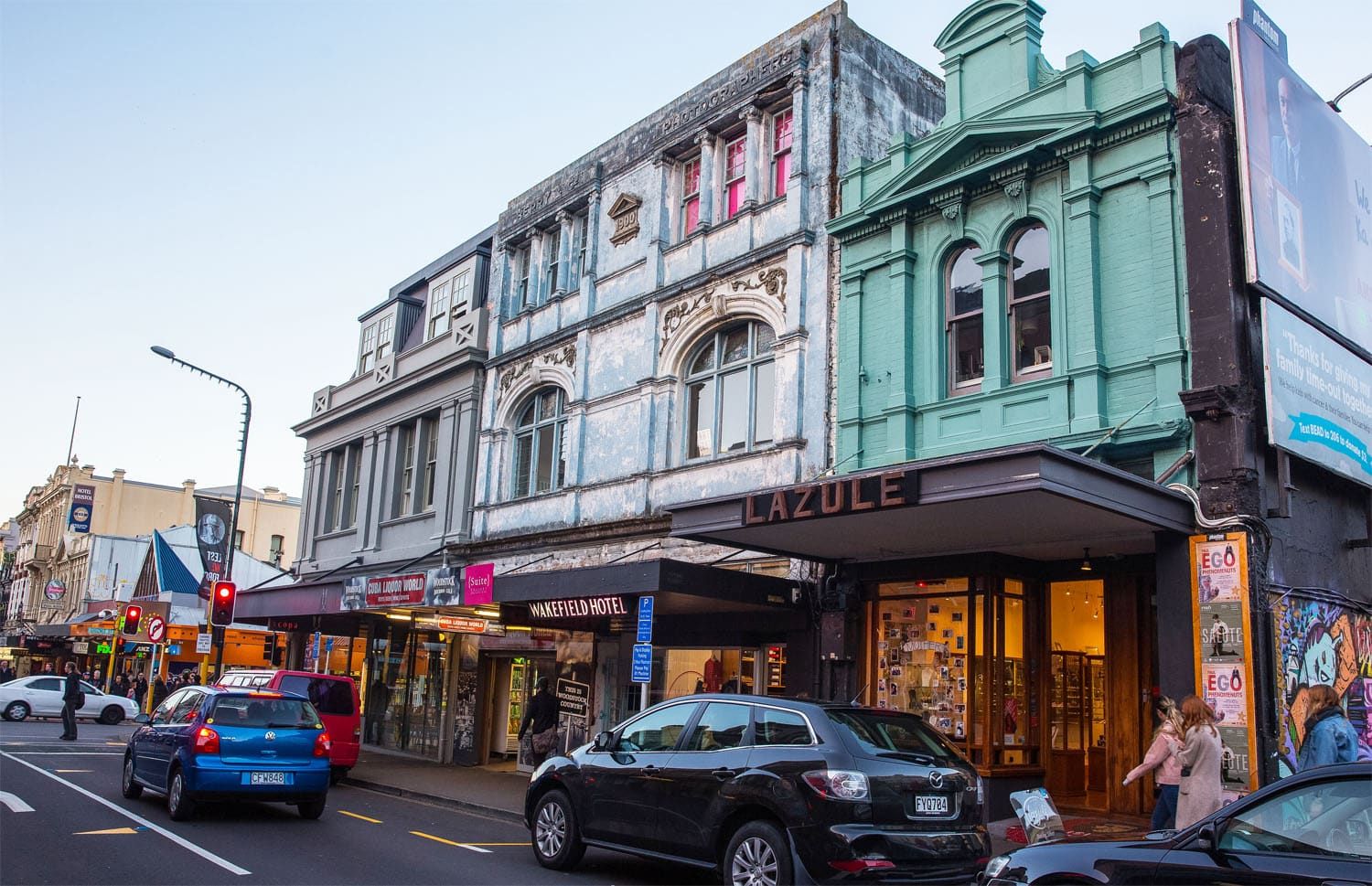 We weren't impressed with Cuba Street. Tim and I have visited Wellington twice and on our second visit, Cuba Street seemed like it had lost some of its charm. Many of Wellington's best restaurants and bars aren't located along this street, so I think Cuba Street is now an overrated experience in Wellington.
However, I think it is worth a quick stroll, just to check it out.
Here are a few places we tried and recommend:
Kisa is a Middle Eastern restaurant that serves hummus, flatbreads, kebabs, shawarma, falafel, pistachio ice cream (and a lot more!). We had a cocktail and appetizer (the fried brussels sprouts) and had a great experience.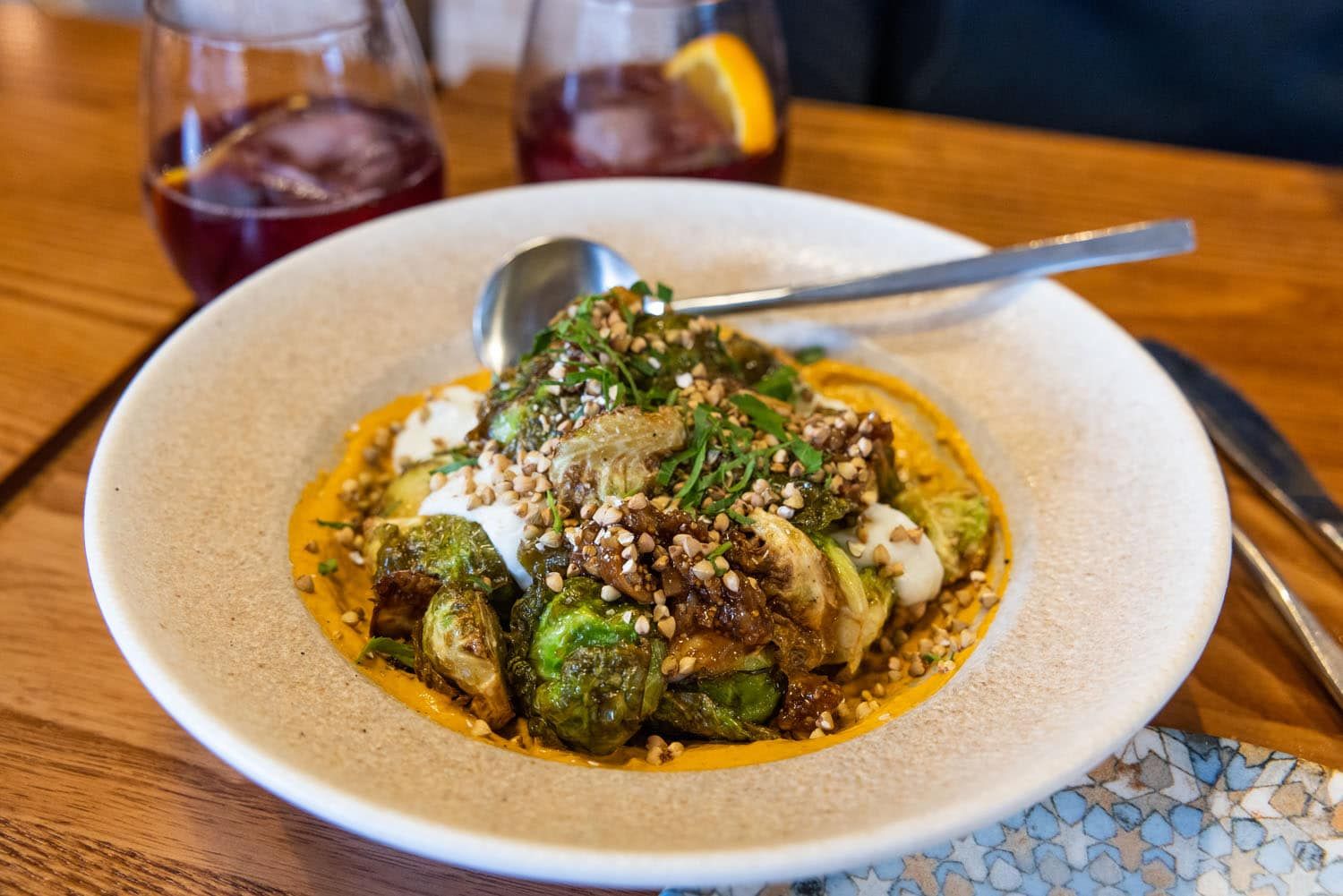 Fried brussels sprouts at Kisa
The Flying Burrito Brothers is a Mexican restaurant that gets decent reviews.
Our favorite place on Cuba Street is Olive. This restaurant serves breakfast, lunch, and dinner. We had appetizers and cocktails in their small courtyard. The food is phenomenal and we loved the laid back setting.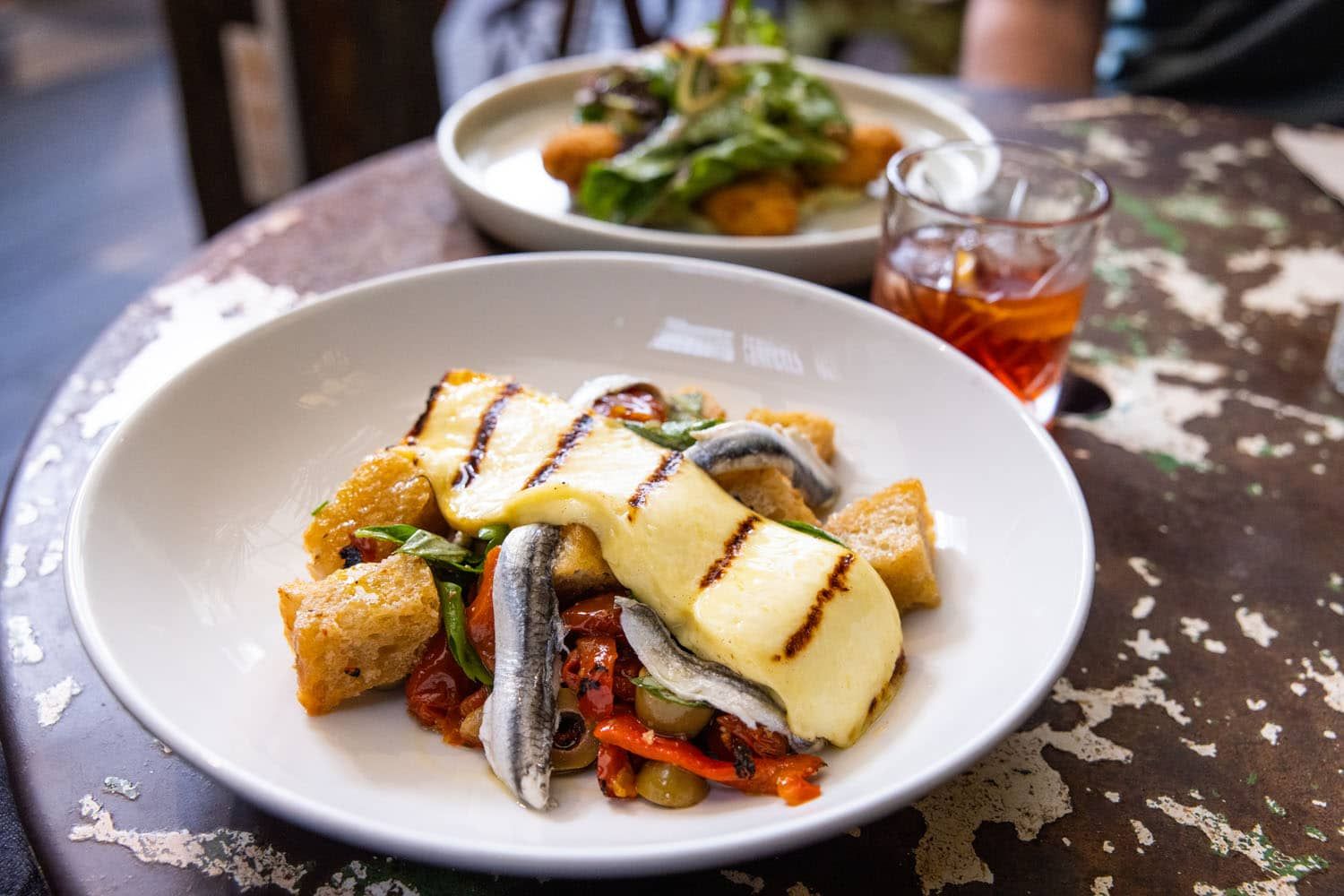 Dining at Olive
Night Flower is a cocktail bar that is located just off of Cuba Street that gets very good reviews.
10. Eat and Drink Your Way through Wellington
There are more cafes per capita in Wellington than in New York City. Coffee shops and breweries are found throughout Wellington, not to mention quite a few really good restaurants. One of the best things to do in Wellington is to sample the coffee, the beer, and the gourmet restaurants.
Some of the top coffee shops include Customs, The Hangar, Havana, and L'Affare.
Wellington is known as the craft beer capital of New Zealand. While in Wellington, you can walk the Craft Capital Beer Trail, visiting 19 craft beer bars and 15 craft beer breweries. If you visit all of them, you get a prize.
There is also a long list of highly rated restaurants in Wellington. Shed 5 Bar & Restaurant is located on the waterfront and serves amazing seafood. We had excellent Italian at Nicolini's. Logan Brown (European), The Old Quarter (Asian), Ortega Fish Shack (seafood), and Ombra (Italian) also get great reviews.
For drinks, we really like Hawthorn Lounge, a dark, quiet cocktail bar with a speakeasy vibe. Lola Rouge is another great place to go for drinks and dinner.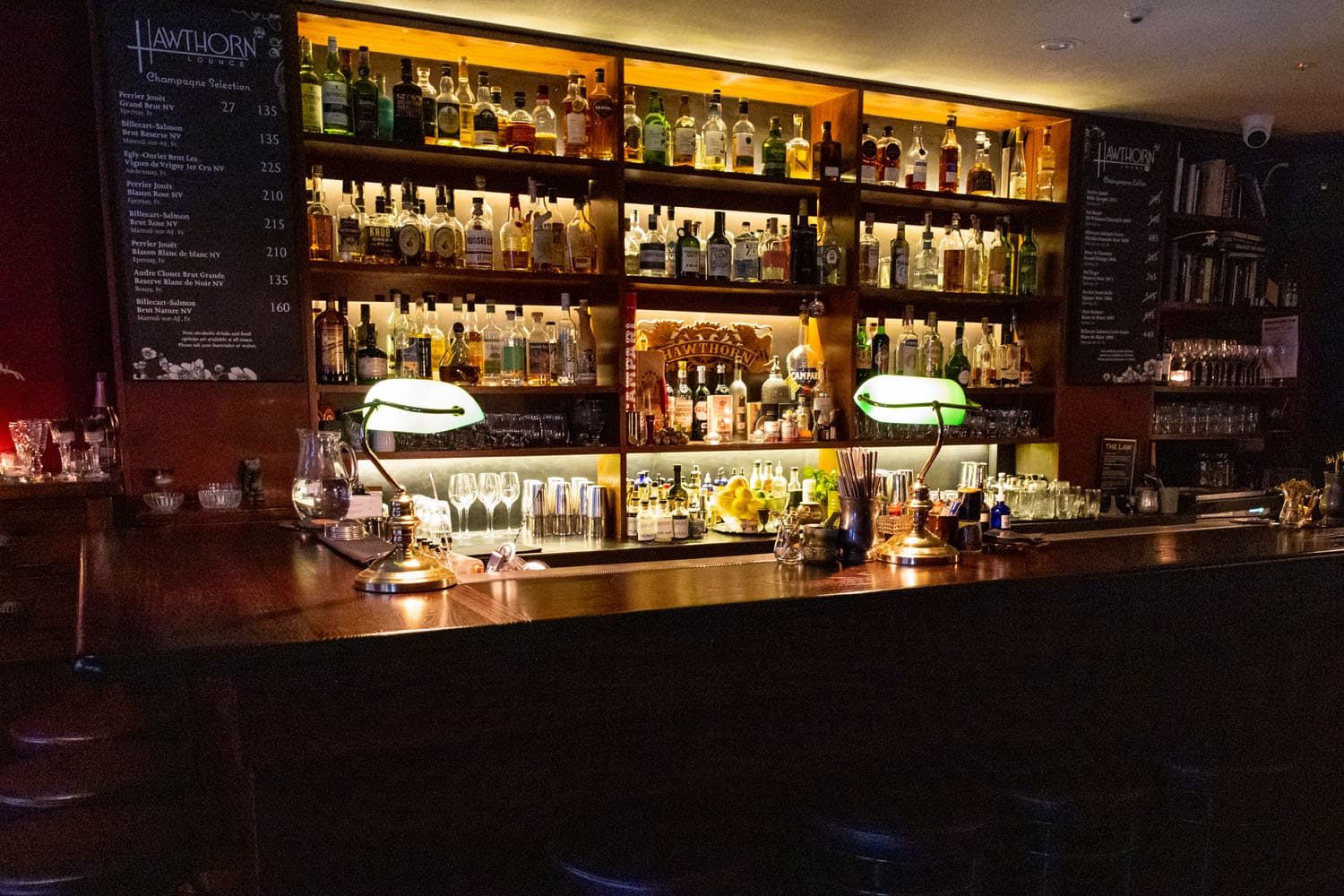 Hawthorn Lounge
With More Time
Here are two more things that come up on a lot of to-do lists in Wellington. They aren't listed in our top 10 because we think it is either overrated or far removed from the city.
See the Beehive
Taking a photo in front of the Beehive is a popular thing to do in Wellington. It is located at Lambton Quay and Molesworth Street.
Construction on the Beehive was completed in 1981. It was built to resemble a traditional woven form of a beehive known as a skep. The Beehive is the Executive Wing of the New Zealand Parliament buildings.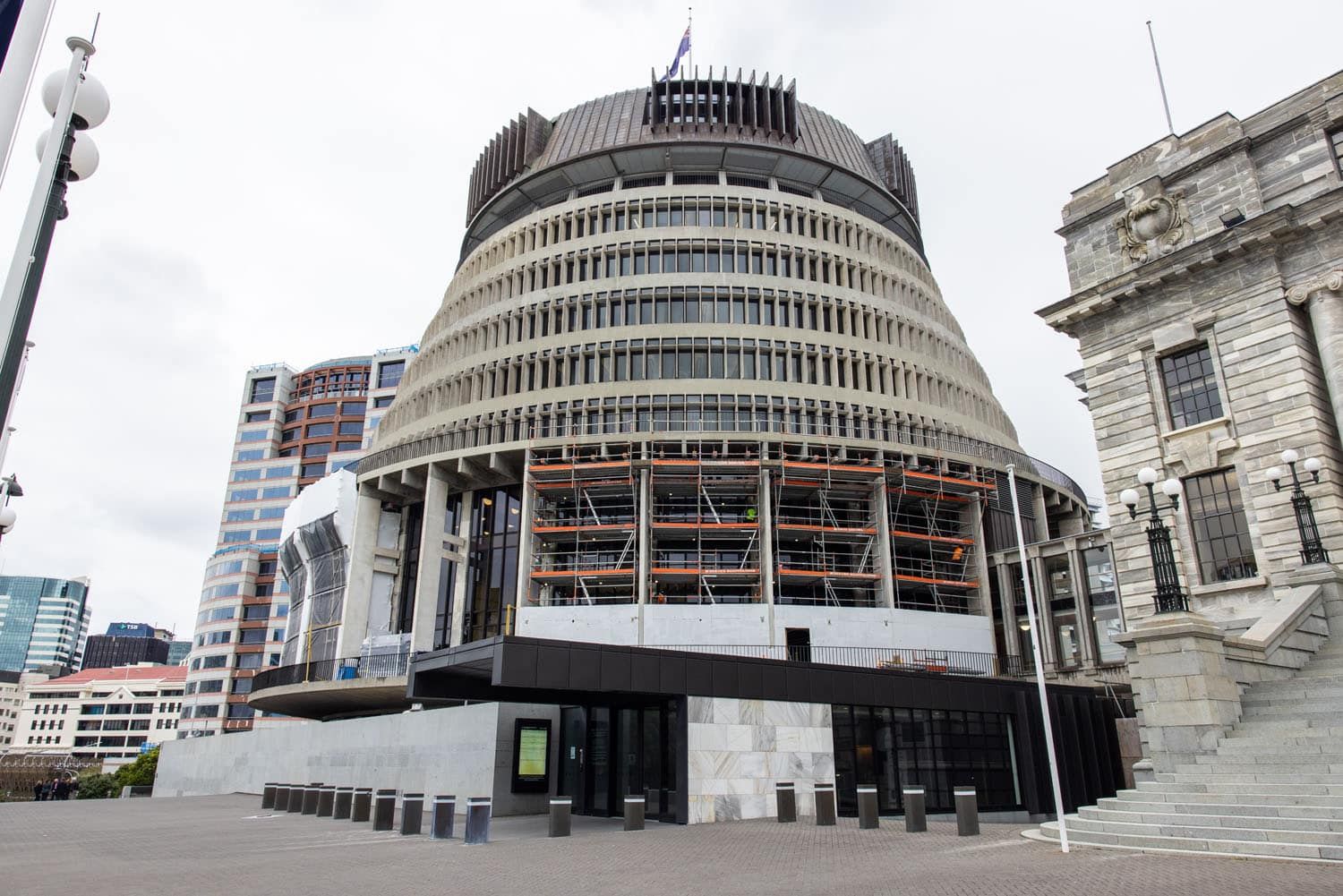 The Beehive
See the Maoi Statue
This is another thing that comes up on a lot of to-do lists.
This concrete replica of a moai (an Easter Island statue) was gifted to Wellington by Chile. This statue has been the subject of theft and vandalism over the years.
The Moai Statue is located on Lyall Bay, about a 15-minute drive south of Wellington. I don't think it is worth going out of your way to see it, but if you will be in the area or want to go for a scenic drive, then it is worth putting on your list.
Day Trips from Wellington
Red Rocks Reserve
Red Rocks Reserve is about a 30-mintue drive from Wellington. The main reason to visit Red Rocks Reserve is to see the fur seal colony that lives on the rocky coastline. To do this, walk the Red Rocks Coastal Walk, a 7.4 km walk along the coastline. A visit here lasts about 3 hours.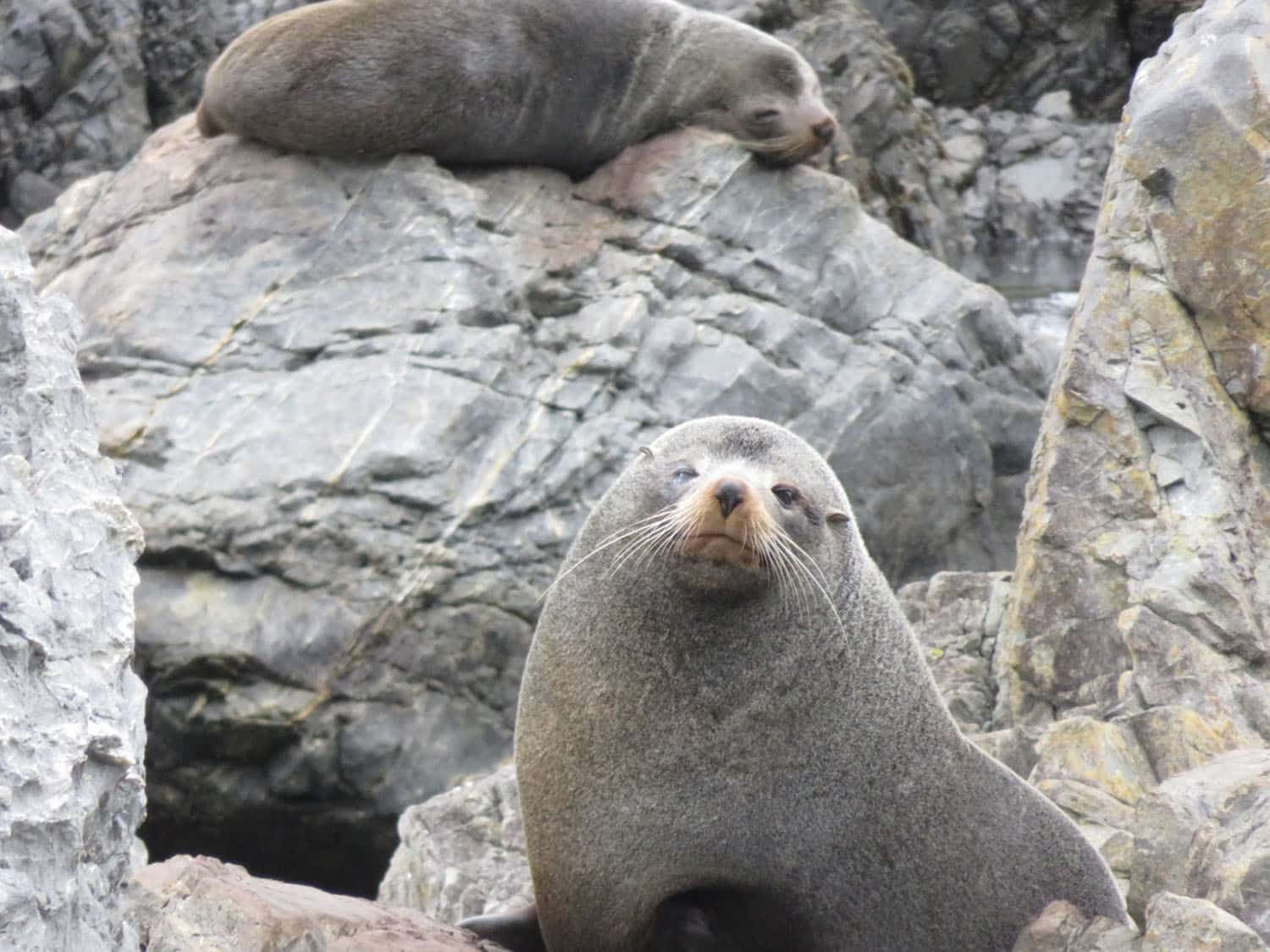 Seals at Red Rocks Reserve | mrmnf/shutterstock.com
Go Wine Tasting in Martinborough
Martinborough is one of New Zealand's top wine regions. There are over 20 cellar doors to visit as well as a sprinkling of gourmet restaurants. You can day trip to Martinborough from Wellington or spend the night here in a boutique hotel.
This small group tour takes care of your transportation and includes a visit to three wineries.
This is a longer tour (about 10 hours) but includes a scenic drive over the Remutaka Ranges, a visit to a few wineries, and a drive along the coastline to see the Ngawi seal colony.
See the Putangirua Pinnacles
The Putangirua Pinnacles are a bigger detour outside of Wellington (about a 120 km drive that takes an hour and forty minutes). This geological formation, with its hoodoos, slightly resembles Bryce Canyon or Badlands National Park in the USA. This was a filming location for The Lord of the Rings: The Return of the King.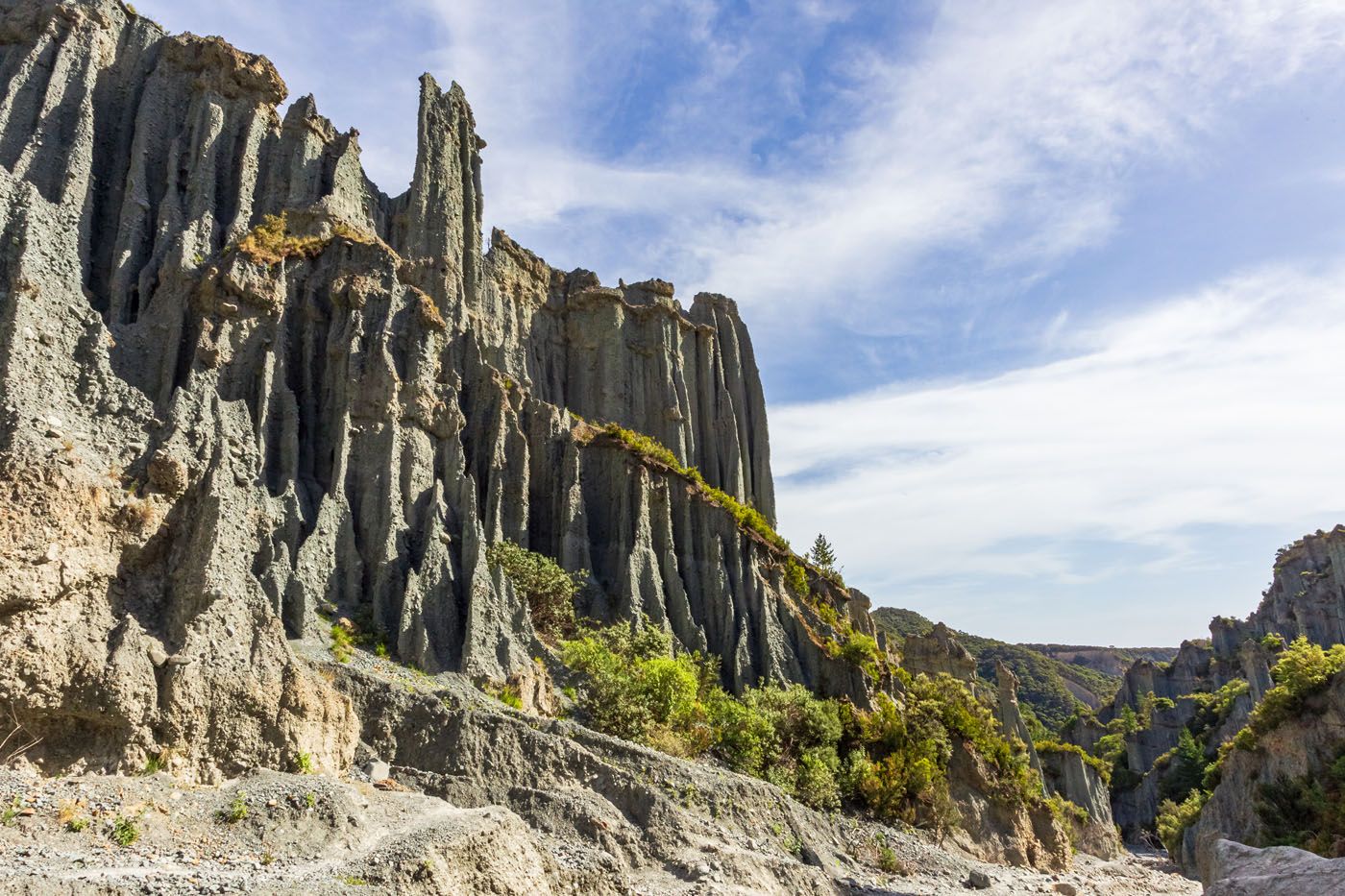 Putirangua Pinnacles | Victor Lapaev/shutterstock.com
Before you go, check the DOC website for updates. At the time that I am writing this, the Putangirua Pinnacles are closed.
How Much Time Do You Need in Wellington?
With one day in Wellington, visit Te Papa, stroll along the waterfront and maybe Cuba Street, and drive to the top of Mount Victoria for a stunning view of the city. In the evening, have dinner and drinks in town.
With more time, you can add on Wētā Cave, Zealandia, the Wellington Cable Car, and the Botanic Gardens. If you have three or more days in Wellington, you can also day trip to Red Rocks Reserve or go wine tasting in Martinborough.
How Do You Get to Wellington?
Wellington is located on the southern tip of the North Island.
If you are coming from the South Island, you will take the Interislander Ferry or the Bluebridge Ferry across the Cook Strait, a journey that takes about three and a half hours. These ferries can transport vehicles.
Here are driving distances and times to nearby destinations on the North Island:
Martinborough: 80 km, 1.25 hours
Putangirua Pinnacles: 120 km, 1.75 hours
Turangi: 320 km, 4 hours
Taupō: 370 km, 5 hours
Napier: 325 km, 4.25 hours
New Plymouth: 350 km, 4.5 hours
Where to Stay in Wellington
LUXURY: The InterContinental. This hotel has an excellent setting in downtown Wellington, within walking distance of most of the sites listed above. If you want to be centrally located, this is one of the top picks in Wellington.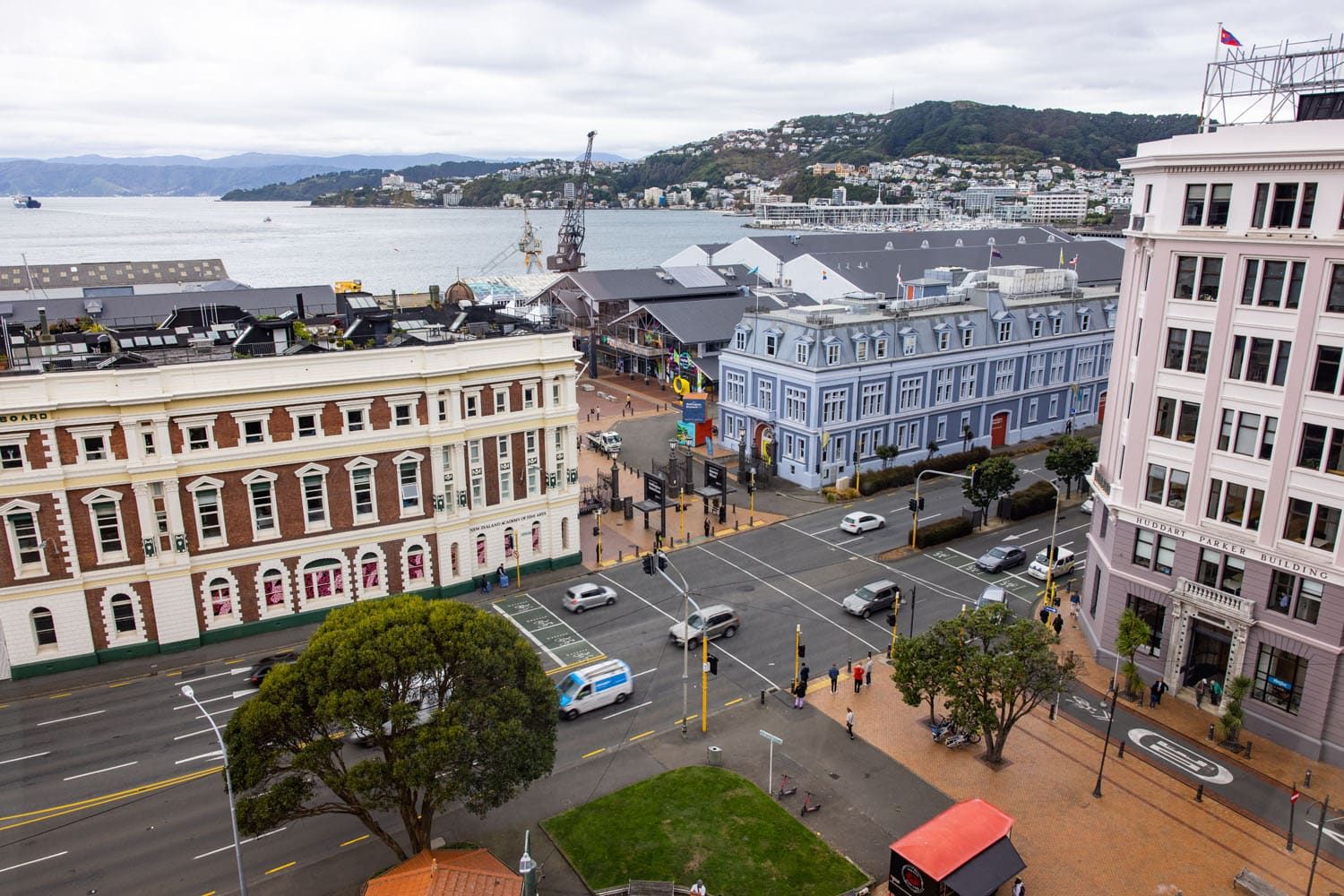 The view of Wellington from the InterContinental
UPSCALE: The Intrepid Hotel. This hotel is located on Cuba Street. Rooms have a unique décor and this is one of the highest rated hotels in Wellington.
MID-RANGE: Ramada by Wyndham. This hotel is located on Taranaki Street near the city center. Rooms are studio style or one-bedroom apartments and come with a washing machine.
BUDGET: The Marion Hostel. This hostel is a 1-minute walk from Cuba Street. It gets wonderful reviews and offers dormitory style rooms as well as double rooms.
Frequently Asked Questions
Is Wellington worth it?
Wellington is home to a huge number of coffee shops, craft beer breweries, gourmet restaurants, and cocktail bars, making it an excellent place to visit in New Zealand for foodies. On a visit here, you can also stroll along the waterfront, visit the amazing Te Papa museum, visit ecosanctuaries and botanical gardens, and day trip to nearby Martinborough wine region. It is well worth it to spend a day or two in Wellington.
How do you spend one day in Wellington?
Start your day in one of Wellington's coffee shops. Then spend the morning at the Te Papa Museum, followed by a walk along the Wellington waterfront. Have lunch on Cuba Street. Ride the Wellington Cable Car and stroll through the Botanic Garden. End the day with dinner and drinks in town.
What is Wellington known for?
Wellington is the capital of New Zealand and it is famous for being the craft beer capital of New Zealand. Touring the Craft Capital Beer Trail is one of the best things to do here, as is sampling Wellington's long list of coffee shops. Wellington is also home to Te Papa (New Zealand's national museum) and Wētā Cave (home to Weta Workshop, a prop and special effects company that was instrumental in producing the Lord of the Rings and The Hobbit trilogies).
---
If you have any questions about the best things to do in Wellington, or if you would like to share your experience, let us know in the comment section below.
More Information for Your Trip to New Zealand
NEW ZEALAND ROAD TRIP: With 3 weeks in New Zealand, visit the highlights on a road trip to the North Island and South Island. If you have less time, you can shorten this itinerary by spending 2 weeks on the South Island.
NORTH ISLAND: Top experiences on the North Island include spending a day or two in Auckland, hiking the Tongariro Alpine Crossing, visiting Cathedral Cove, touring Hobbiton, cruising the Bay of Islands from Paihia, and seeing glowworms and blackwater rafting in the Waitomo Caves. For the full list, read our article about the Best Things to Do on the North Island.
AUCKLAND: Get started with our article Best Things to Do in Auckland, which also has hotel and restaurant recommendations. Learn how to plan your time with our Auckland Itinerary. And don't miss our guide to Waiheke Island, an amazing day trip from Auckland.
SOUTH ISLAND: On the South Island of New Zealand, visit Milford Sound and Doubtful Sound, spend a few days in Wanaka, hike the Routeburn Track, drive the Southern Scenic Route, visit the Marlborough Wine Region, and visit Franz Josef and Glacier Country. For the full list, read our article Best Things to Do on the South Island.
We have TONS more information about New Zealand in our New Zealand Travel Guide, including Auckland, Queenstown, Wanaka, Aoraki/Mount Cook, Franz Josef, Christchurch, Wellington, Taupō, and the Milford Sound.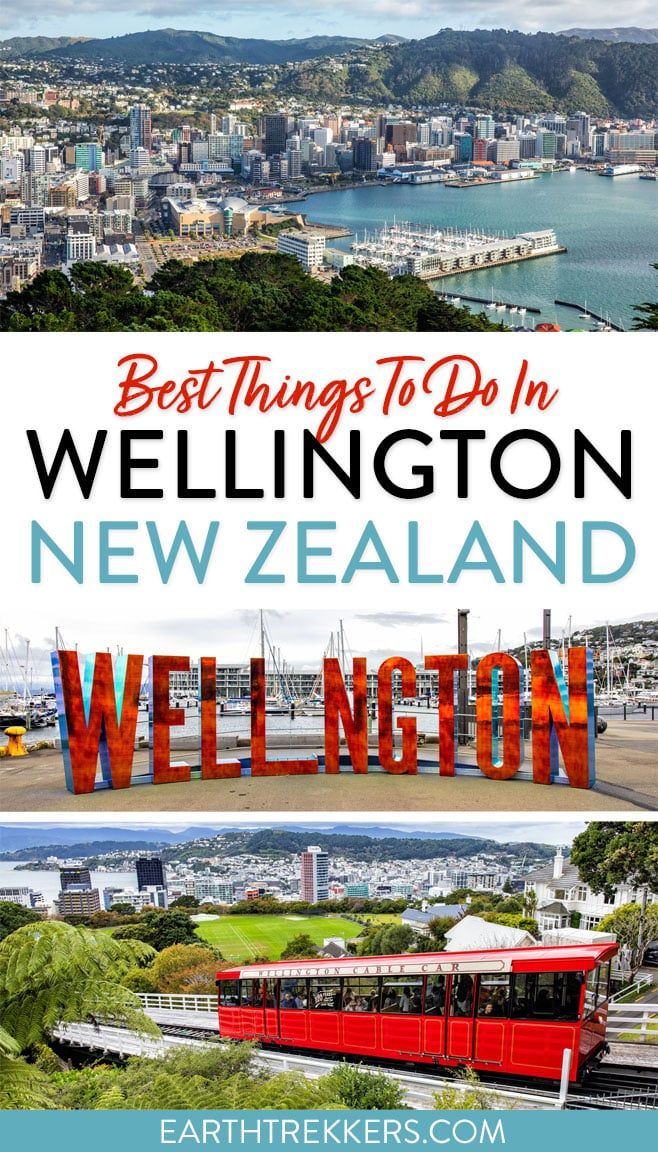 Note: This post contains affiliate links. When you make a purchase using one of these affiliate links, we get paid a small commission at no extra cost to you.
All rights reserved © Earth Trekkers. Republishing this article and/or any of its contents (text, photography, etc.), in whole or in part, is strictly prohibited.